The "dirty bomb" issue and the jihadist strategy in Europe
On November 30, 2015 the Belgian police discovered a film regarding the movements of a Belgian nuclear researcher and his family who operated in Dohel-1, one of the seven nuclear production sites in that country, four in the Dohel region and three in the Tihange region.
The long film of all the nuclear expert's movements was found in the Auvelais house of a man linked to the network of Al Baghdadi's Caliphate. The jihadists were interested not so much in the nuclear plant as such, but in the possibility of using radioisotopes, namely products capable of causing poisonings, diseases, various temporary or permanent disorders in those who come into contact with them for a certain period of time.Radioisotopes, also known as radionuclides, are unstable nuclei which radioactively decay, resulting in the emission of nuclear radiations. As already said, the effects may be scarcely or highly significant, depending on the dose of radiations received and/or the type of emissions absorbed.
The α radiations carry two positive charges and can be stopped by a thin aluminium foil. They strongly ionize gases (hence air) but, if produced by a source inside the human body (water, contaminated food), they can cause very severe damage.The β radiations have a negative charge only and are more penetrating than the α ones, but they ionize gases to a lesser extent.They have a greater power to penetrate the human body than α radiations, but these emissions, too, can become dangerous when given off by a source inside the human body.On the contrary the γ radiations have no electric charge but have an undulatory nature, such as electric waves.
The latter have a very high power of penetrating the human body and can cross relevant thick layers of lead and other metals.They are a hundred times more penetrating than the β radiations and are, in effect, electromagnetic wave emissions.All radioisotopes are widely used in medicine, biology, pharmacology (the "radiopharmaceuticals"), archaeology and paleontology.Not to mention industrial applications: the lasers which use the radioisotope emissions are now fundamental in telecommunications, through the "fibre optics" technology.Even the common CD players use these lasers, which are also used for cutting some metal sheets in the manufacturing industry.In all likelihood, the jihadists stationed in Belgium wanted to kidnap that nuclear expert or a member of his family so as to force him to make one or more "dirty bombs".Here the technological issue turns into a strategic and political issue.
A team of experts is needed to make a dirty bomb, but we cannot rule out that a single "lone wolf" may be able to make it alone, with few recycled materials and using the usual homemade explosives which now characterize most of the blasts occurred so far in Europe due to the sword jihad.You only need saltpetre, sugar or normal gunpowder, which can be easily made at home.It is worth clarifying that the jihad does not want to conquer our territory, but it wants to fully subjugate it, particularly at political and cultural levels.For the jihadists, a "dirty" bomb" has the same value as a cyber attack or a demonstration against miniskirts or halal food in public schools.The important factor is intimidation, leading to hegemony and finally to dominance.This means that, at geopolitical, economic, cultural and demographic levels, the jihadist militants want to make their fight fully functional to the primary interests of the umma, namely the Islamic global community.
The strategic goal is the cultural and economic submission and subjugation of our territories to Islam, possibly with some mass conversion.
The fear, terror and social dissociation caused by the terrorist actions carried out by the men (and women) of Daesh/Isis are aimed at weakening the reactions of the "infidel".The attacks also serve to increase the costs of our defence, up to making them economically unsustainable and finally blocking the European society so as to freeze it until the final "submission", just to borrow the title of a smart and successful book by Michel Houellebecq.Therefore it is a long-term warfare, with strong elements of traditional war combined with a real psywar, "psychological warfare."These actions relate to the management of the good side, the good cop, of integration up to beyond the limits allowed by our social system – which implies cultural and mental-mythical submission and subjugation – and the harsh side, the bad cop, the brutal violence of the recent massacres in Paris and Brussels.Hence a mechanism "if …. then" sets in into the victims' minds, namely us, whereby we start to think that if we are good and keep quiet and we adapt without saying a word they will not do us harm any more.
This is not true: if we are good and keep quiet, we will be subjugated even more cruelly.Needless to explain this to current politicians in Italy and Europe; they are just canvassers and salesmen in search for foreign capital, possibly from the countries which have always funded the jihad.There are also important socio-economic factors in this psywar using all the elements of our non-orthodox warfare techniques.Again needless to explain these techniques to the above stated canvassers and salesmen who, unfortunately, have also "polluted" the intelligence services.
Firstly, there is the plan already made explicit by Osama Bin Laden to hit the West – the inevitable advocate, for economic and energy reasons, of the "apostate" regimes of Islam and the Jewish State – with a war which is very cheap for the jihad that wages it, but costs a lot, even too much, to those who must defend themselves from it.Compared to the relatively scarce funds needed for the attacks of September 9, 2001, Osama Bin Laden and his Al Qaeda cost over three billion dollars in fifteen years, including the costs of wars, new security and safety standards and part of the covert operations necessary for finding and killing him.Not to mention the still high costs for supporting about 150,000 military staff and one quarter more of the normal US military budget.The jihad started by Bin Laden – a wealthy "daddy's boy" who became radicalized at the university in Saudi Arabia, as a result of his contacts with a professor linked to the Muslim Brotherhood – is an asymmetrical war of the poor against us, the would-be "rich".
Hence the jihadists are used as proxy warriors by the rich Muslim countries to progressively impoverish the West, make it suitable for diversified and profitable investment by the OPEC Sunni area and finally create not only an economic, but also a political dependence on the Middle East oil and gas.The terrorist attacks in Paris and Brussels, not to mention the now sadly neglected affair of mass rapes in Cologne, are the beginning of a new phase of this non-orthodox Islam war in Europe and other continents.Before Al Baghdadi's Caliphate – which has created the territorial entity needed to the global jihad, for political mythology and as a military base – Mohammed Badie, the former Supreme Guide of the Muslim Brotherhood in Egypt and later leader of the Ikhwan International, had explicitly stated: "There is no need for the sword jihad in Europe, we will conquer it only with our growing population".
The transition from the old to the new jihad, which came to maturity with the establishment of the Daesh-Isis Caliphate, has already changed this Islamist strategic project on Europe.This is exactly the reason why we must be very careful with nuclear "dirty bombs" that will certainly reach their political goal (which is what matters), regardless of their actual potential for nucleotide radiation.Fear is a mechanism which now increases also with small doses of violence.It is hard to estimate how many sites exist today in the world where radionuclides are produced and stored, but the best statistics now available point to over 70,000 storage systems placed in at least 13,000 facilities.The brutality of the attacks and the size of the widespread jihadist network discovered so far in Belgium may be explained by the fact that this country is one of the major world producers of radionuclides and there is at least one researcher of Islamic origin and faith who works in this facility, as we will see shortly.It is the nuclear complex called SK-CEN, a nuclear research centre located near the Bocholt-Herentals Canal, 53 miles away from Brussels.It no longer receives the periodical shipments of radioactive material from the United States, which in 2004 had reported the poor defence structures of the Belgian system in view of a possible attack by Al Qaeda.
Not to mention the fact that the two fake journalists who killed the anti-Taliban Afghan leader, Ahmad Shah Massoud, two days before the September 11 attack came from Molenbeek, the neighbourhood which hosted and still partially hosts the Caliphate's jihadists who carried out the massacres in Paris and Brussels.In 2003 there had been reports of an attempt by one of the Belgian soccer star, Nizar Trabelsi, to put a bomb in the military area of Kleine Brogel, 18 miles away from the aforementioned nuclear research centre, a base hosting twenty US tactical nuclear weapons related to a F-16 squadron.
The base safety and security structures were later deactivated in 2010, even by a group of peace activists, who run about the military structure undisturbed for over two hours.Only in 2014, and after the renovations made by the Belgian government upon US request, did IAEA confirm that the safety and security net in SK-CEN and the nearby military base were effective and robust.It is worth noting that the Belgian nuclear plants supply over 50% of electricity in that country. Is this series of terrorist actions possibly designed to force Belgium to supply itself only with the Middle East oil and gas?In Italy, the disastrous decision to relinquish civilian nuclear energy was taken with a richly-funded referendum in June 2011, after the equally richly-funded one in 1987, cunningly held shortly after the disaster occurred at the Chernobyl power plant.No one better than the peoples who are not strategically Clausewitzian knows how to better use "psychological warfare" than Muslims.They do not believe that the war obeys strict, Kantian rules, but they think that the war confrontation is always the essence of politics, not its "polarization of extremes".Hence there will probably be no need for terrorist actions in Italy: in this sector we have already simulated and achieved the effects of a jihad attack on our own.
Furthermore, the Belgian power plants have recently been the target of a series of accidents which have endangered the city of Antwerp, geographically close to the SK-CEN centre, and Germany has repeatedly called into question the technical and strategic safety and security nets of the Belgian nuclear system.
It is worth noting that Ilyass Boughalab, a Moroccan expert linked to the old information network, though still operational but today silent, known as Sharia4Belgium, works in Dohel-1.Today, globally, the components (and not the finished products of the radioisotopes, about which we have already spoken) are found in approximately 3,500 sites located in 110 countries.
In Iraq, Al Baghdadi's Caliphate has already reached the nuclear sites of the former regime of Saddam Hussein and is supposed to already have such a quantity of radioactive material as to build a "dirty" bomb which could "infect" a small city, thus making it uninhabitable (and this is the tactical goal pursued).Moreover, the IAEA countries adhering to the international safety and security net for the storage and use of radioactive materials are only 23, accounting for 14% of the total 168 IAEA members.
Statistically, in 2013 and 2014, at least 325 nuclear accidents were reported officially in the IAEA databases, with heavy losses of radioactive materials.85% of those accidents regarded non-nuclear radioactive material – hence nucleotides.According to the most reliable estimates, the non-reported accidents are supposed to be over 753 in the two-year period under consideration, already used as statistical basis.Conversely, highly enriched uranium (HEU) is stored in sites located in 25 countries while, as already seen, the radioactive substances are much more widespread.Moreover, "dirty bombs" certainly cause less damage than nuclear ones, but they can cost a huge amount of money for "cleaning up" the area, as well as for displacing and protecting the population.According to the rule of asymmetric economic war started by Bin Laden and today continued by Al Baghdadi's Caliphate, this is exactly what is needed.
"Dirty bombs" have been called weapons of mass disruption and not weapons of mass destruction.
This is the reason why they are suited to reach two goals at the same time: the psycho-political crushing of the enemy, namely us, as well as the increase in costs for defending ourselves from the jihad – costs which could force some European governments (the aforementioned canvassers and salesmen) into a strategic or anyway political surrender.Not to mention the area interdiction which could be generated by a radiological dispersal device (RDD) so as to later act undisturbed, with traditional terrorism, in areas close to those hit by the dirty bomb.Technically, the most easily available and used radionuclides among the 16 theoretically available include Cobalt-60, with a half-life of 5.3 years, which appears as a hard metal. It is used for anti-cancer therapies.They also include Cesium-137, with a half-life of 30.1 years, which appears as powder salt and is used for blood transfusions in specific therapies.The same holds true for Iridium-192, which appears as a metal and is still used for X-rays.
Finally they include Americium-124 and Beryllium, with a half-life of 432.2 years, showing the consistence of a metal oxide and mainly used for stratigraphic analysis in geology and archaeology.
Out of the total number of nations adhering to the IAEA rules for radionuclides, only 19 have a specific strategy to monitor or recover the illegally extorted material; 8 of them are developing a procedure for notifying neighbouring countries of any illegal release or transfer of radioactive material, while the others are studying new safer storage and monitoring systems.The Code of Conduct currently in force for all the countries adhering to the special IAEA system for radionuclides is inevitably vague and full of "shortcomings" at procedural and penalty levels.Moreover only 130 IAEA countries have accepted the Code of Conduct.So far many thefts of radioactive material have occurred, apart from those carried out by the so-called Syrian-Iraqi Caliphate (two, as far as we know).In 1993, the Russian mafia placed small pieces of radioactive material in the office of a Russian businessman, causing him to die in a few minutes.In 1995, the jihadist Chechen rebels buried a container full of Cesium-137 in Moscow's Ismailovsky Park.
The terrorists let the police know where it was before it could cause too much damage.In 1998, 19 tubes containing Cesium-137 were stolen from a hospital in Greensboro, North Carolina.Again in 1998, the secret services of the pro-Russian Chechen government discovered a container hidden under a railroad, already connected to an explosive ignition device.Others thefts were recorded, often not even reported by "open sources".Hence, on the basis of logical inferences, how many Chechens are hosted as foreign fighters by Daesh/Isis? A number ranging between 200 and 700 – an amount exceeded only by militants from Afghanistan, Bosnia and Somalia.Just to make an example of costs and damage which may be caused, a dirty bomb charged with an average quantity of Cesium-137 could "pollute" and contaminate 250 square meters at a certain minimum cost of decontamination/ repopulation equal to over 81 billion euro, obviously depending on the infrastructure existing in the RDD detonation area.
Hence what must be done to prevent "dirty bomb" attacks?
Meanwhile, many specific sensors can be placed and monitored often and very carefully in "sensitive" facilities and densely populated areas.As already happened in the United States, a government committee should select a number of critical points for RDD attacks and then proceed to the ongoing computerized monitoring of the most important sites which may be targeted by a jihad attack.This holds true also for parks, cities' central areas, schools and universities, but this shall be decided by the relevant committee, when it is established.Furthermore we shall also significantly improve the storage and destruction, after use, of such materials, coming from hospitals, research centres or other structures – a practice to be certified and be entrusted to the police, not to garbage collectors.How many sites of radionuclide production or storage are there in Italy?A huge amount: suffice to list – and it would be virtually impossible – all the hospitals, private radiology medical centres, as well as biological, archaeological, physical, chemical and paleontological research centres.Radioactive waste and, in any case, the waste coming directly from nuclear power plants, have the size of 30,000 square metres, for a quantity of waste produced over 30 years.Less than a quarter of France and less than a sixth of Germany.
In Italy approximately 140,000 tons of special waste, including radionuclides, are produced every year, while hazardous waste (including some specific radionuclides) has a size of 9 tons/year.In Italy the management of such radioactive waste, mainly coming from hospitals, is currently regulated by Article 4 of Legislative Decree No. 230/95.The legislation governs the management of such waste, but mainly defines stringent criteria for notifications, requirements and regulations, also in the event of a transfer of such waste abroad.Even with the very dangerous rule of tacit consent.Hence is the registration of radionuclide transport companies with the Ministry sufficient?We do not think so, particularly because said waste thefts occur precisely during transfers and by staff who may not be registered with the relevant Authority.
Article 17 of EU Directive 2006/EURATOM, transposed in Italy in 2007, envisages specific criminal offences for those who abandon or carry out illicit trafficking of radioactive materials in addition to mandatory confiscation of the material seized – where possible.Better, but not enough, because there are no indications, apart from criminal penalties, specifically protecting from an RDD, of which we will never know the origin of the radionuclide used in the blast.Once again, little can be done, except for quick management and processing of information in the EU area and careful intelligence prevention on the radicalization of Islamic subjects from communities near the radionuclide production or storage sites.
The likelihood of an RDD explosion is statistically not measurable.
Nevertheless, it will be good to think about it in time.
COVID-19 lockdowns are in lockstep with the 'Great Reset'
In October 2019, a pandemic simulation exercise called Event 201 – a collaborative effort between Johns Hopkins Center for Health Security, World Economic Forum, and Bill and Melinda Gates Foundation – concluded that a hypothetical new coronavirus may end up killing at least 65 million people worldwide within 18 months of an outbreak.
When COVID-19 coincidentally emerged from Wuhan two months later, scientists were rushing to generate similar alarmist forecasts using a variety of questionable scientific models. Researchers from the Imperial College London, for instance, approximated death tolls of 500,000 (UK) and two million (USA) by October this year. To those following the metastasis of the global vaccine mania, the Imperial model was predictably "tidied up" with the help of Microsoft.
While scientific models are admittedly fallible, one would nonetheless be hard-pressed to justify the endless string of contradictions, discrepancies and wilful amnesia in the global pandemic narrative. In fact, one should question whether COVID-19 even deserves the tag of a "pandemic". According to the United States' Centre for Disease Control (CDC), the updated age-group survival rates for COVID-19 happen to be: Ages 0-19 (99.997%); 20-49 (99.98%); 50-69 (99.5%); and 70+ (94.6%). The mortality rates are only slightly higher than the human toll from seasonal flu and are, in fact, lower than many ailments for the same age cohorts.
If the CDC statistics don't lie, what kind of "science" have we been subjected to? Was it the science of mass-mediated hysteria? There are other troubling questions yet unanswered. Whatever happened to the theory of bats or pangolins being the source of COVID-19? Who was Patient Zero? Why was there a concerted media agitprop against the prophylactic use of hydroxychloroquine that was backed by the Indian Council of Medical Research (ICMR) no less? And why did Prof Neil Ferguson, who had led Imperial's contagion modelling, repeatedly breach lockdown measures to meet his paramour – right after his recommendations were used to justify draconian lockdowns worldwide which continue till today?
Most damning yet, why are Western media and scientific establishments dismissive of Russia's Sputnik V vaccine? After all, Moscow's credibility, both scientific and otherwise, is on the line here. In a real pandemic, nobody would care where an effective remedy comes from. The virus does not care about borders and geopolitics; so why should we politicize the origins of an antidote?
Perhaps what we are really dealing with here is a case of mass "coronapsychosis" as Belarussian President Alexander Lukashenko aptly called it. Who benefits from global lockdowns that are destabilizing all facets of our society? The following four "great" undercurrents may provide a clue.
The Great Deflection
As the author had warned for more than a decade, the world is staring at a confluence of risk overloads, socioeconomic meltdowns1 and a Second Great Depression. For the ruling classes, COVID-19 is fortuitously deflecting public attention away from the disastrous consequences of decades of economic mismanagement and wealth fractionation. The consolidation of Big Tech with Big Media2has created an Orwellian world where collective hysteria is shifting loci from bogeymen like Russia to those who disagree with the pandemic narrative.
We have entered a "new normal" where Pyongyang, North Korea, affords more ambulatory freedom than Melbourne, Australia. While rioting and mass demonstrations by assorted radicals are given a free pass – even encouraged by leaders in the West –Facebook posts questioning lockdowns are deemed subversive. This is a world where Australian Blueshirts beat up women, manhandle a pregnant woman in her own home, and perform wolf pack policing on an elderly lady in a park. Yet, the premier of the Australian state of Victoria remains unfazed by the unflattering moniker of Kim Jong Dan.
The corona-totalitarianism is unsurprisingly most pronounced in the Anglosphere and its dependencies. After all, these nations are staring at socioeconomic bankruptcies of unprecedented proportions vis-à-vis their counterparts. Even their own governments are being systematically undermined from within. The US Department of Homeland Security, created in the aftermath of 9/11 to combat terrorism, is now providing$10 million in grants to organizations which supposedly combat "far-right extremism and white supremacy". This will further radicalize leftist malcontents who are razing down US cities and its economies in the name of social justice. There is however a curious rationale behind this inane policy as the following section illustrates.
The Great Wealth Transfer
While the circus continues, the bread is thinning out, except for the Top 0.001%. Instead of bankruptcy as recent trends indicated, Silicon Valley and affiliated monopolies are notching up record profits along with record social media censorships. US billionaires raked in $434 billion in the first two months of the lockdown alone. The more the lockdowns, the more the wealth accrued to the techno-elite. As tens of millions of individuals and small businesses face bankruptcy by Christmas, the remote work revolution is gifting multibillion dollar jackpots to the likes of Jeff Bezos (Amazon) and Mark Zuckerberg (Facebook). Azure (Microsoft) and AWS (Amazon) cloud eco-systems, among others, have expanded by 50% since the beginning of the pandemic.
In the face of such runaway wealth fractionation, panoptic contact tracing tools from Big Tech are increasingly employed to pacify restive populations. And of course, to prevent a second, third or Nth wave of COVID-19 for our collective good!
In the meantime, Big Banks, Big Pharma, Big Tech and other monopolies are getting lavish central bank bailouts or "stimulus packages" to gobble up struggling smaller enterprises. COVID-19 is a gift that never stops giving to a select few. But how will the techno-oligarchy maintain a degree of social credibility and control in an impoverished and tumultuous world?
The Great Philanthropy
Oligarchic philanthropy will be a dominant feature of this VUCA decade3. According to a recent Guardian report, philanthropic foundations have multiplied exponentially in the past two decades, controlling a war chest worth more than $1.5 trillion. That is sufficient to bankroll a horde of experts, NGOs, industry lobbies, media and fact-checkers worldwide. Large sums can also be distributed rapidly to undermine governments. The laws governing scientific empiricism are no longer static and immutable; they must dance in tandem with the funding. Those who scream fake news are usually its foremost peddlers. This is yet another "new normal" which had actually predated COVID-19 by decades.
The Bill and Melinda Gates Foundation (BMGF) is a prime example of how oligarchic philanthropy works. Since 2000, it has donated more than $45 billion to "charitable causes" and a chunk of thisis designed to control the global media narrative. The Guardian, rather tellingly, credits the BMGF for helping eradicate polio despite contrary reports of wanton procedural abuses, child death tolls and poverty exploitations which routinely mar the foundation's vaccination programs. Bill Gates even interprets vaccine philanthropy in terms of a 20-to-1 return on investments, as he effused to CNBC last year.
As for the BMGF's alleged polio success, officials now fear that a dangerous new strain could soon "jump continents". After spending $16 billion over 30 years to eradicate polio, international health bodies – which work closely with BMGF – have "accidentally" reintroduced the disease to Pakistan, Afghanistan, and Iran.
Poverty, hunger and desperation will spawn a tangible degree of public gratitude despite elite philanthropy's entrenched bias towards elite institutions and causes. By the Guardian's own admission, "British millionaires gave £1.04bn to the arts, and just £222m to alleviating poverty" in the 10-year period to 2017. Contrast this with the annual $10 billion earmarked by the philanthropic pool for "ideological persuasion" in the US alone. The rabble is worth their weight only for the potential havoc they can wreak.
There is enough money floating around to reduce our cities into bedlams of anarchy as seen in the United States today. (It will only get worse after the Nov 3 US presidential elections).The crumbs left over can be delegated to threadbare charities. One only needs to reflect on soup kitchens in the post-1929 Weimar Republic. The most popular ones were organized by the Nazi party and funded by wealthy patrons. The march towards a new order has a familiar historical meme. The new Brownshirts are those who terrorise citizens for not wearing masks, for not being locked down in their pens, and for simply supporting a political candidate of choice. Even children who do not follow the oligarchic narrative are not spared!
The Great Reset
A great pruning will inevitably occur in the mega-billionaire club as whatever remains of the global corona-economy is systematically cannibalized. The club will get smaller but wealthier and will attempt to sway our collective destiny. Control over education, healthcare, means of communications and basic social provisions is being increasingly ceded by governments to the global elite. Governments colluding in the "new normal" will sooner or later face the ire of distressed masses. Politicians and assorted "social justice warriors" will be scapegoated once they have outlived their usefulness.
In this cauldron, the century-old technocratic dream of replacing politicians, electoral processes and businesses with societies run by scientists and technical experts4may emerge – thanks to advances in panoptic technologies. It will be an age for the "rational science of production" and "scientific collectivism". The latter is eerily redolent of the Soviet sharaska (prison labs) system.
The production and supply of goods will be coordinated by a central directorate5, led not by elected representatives (whose roles, where they exist, will be nominal anyway) but by technocrat factotums. Perhaps this is what the World Economic Forum refers to as the Great Reset. In reality though, this idea smacks of a global Gosplan minus the Doctor Sausages for the innumerable many.
(Some emerging economies like Malaysia and India casually refer to technocracy as an infusion of greater technical expertise into bureaucracy. This is a misinterpretation of technocracy's longstanding means and goals).
One intractable problem remains: will the emerging global oligarchy tolerate the existence of various deep states worldwide? Initially, both groupings may cooperate to their mutual benefit but their respective raisons d'être are too contradictory to be reconciled One thrives on an "open society" run by obedient hirelings who will administer a global Ministry of Truth while the other depends on secrecy and a degree of national sovereignty to justify its existence. Surveillance technologies ushered in by the ongoing "coronapsychosis" may end up being the deciding factor in this struggle.
After all, if social media posts by the President of the United States and the White House can be blatantly censored today, think of the repercussions for billions of people worldwide tomorrow? 
Author's note: An abridged version of this article was published by RT on Oct 14
References
1. Maavak, M. (2012), Class Warfare, Anarchy and the Future Society: Is the Middle Class forging a Gramscian Counter-Hegemonic Bloc Worldwide? Journal of Futures Studies, December 2012, 17(2): 15-36.
2. Maavak, M. (2019). Bubble to Panopticon: Dark Undercurrents of the Big Data Torrent.Kybernetes, Vol. 49 No. 3, pp. 1046-1060. https://doi.org/10.1108/K-06-2019-0403
3. Maavak, M (2021). Maavak, M. (2021). Horizon 2020-2030: Will Emerging Risks Unravel our Global Systems? Accepted for publication.Salus Journal, Issue 1 2021.
4. Elsner, Jr., Henry (1967). The Technocrats: Prophets of Automation. Syracuse University.
5. Stabile, D.R. (1986). Veblen and the Political Economy of the Engineer: the radical thinker and engineering leaders came to technocratic ideas at the same time.American Journal of Economics and Sociology, Vol, 45, No. 1, 1986, pp. 43-44.
Should Turkey and Azerbaijan Be Worried About Killed Syrian Mercenaries?
Just a few weeks ago many analysts and observers were sceptical about reports of Turkey's transferring units of its Syrian National Army (SNA) proxies to Nagorno Karabakh, even more so because Turkish officials denied any such claims. However, as evidence of massive casualties among the Syrian mercenaries continues to mount, there is little space left for doubt: SNA fighters have become cannon fodder in the Turkish operation in support of Azerbaijan.
The first batch of bodies of those Syrians who perished in Nagorno Karabakh counted over 50 people, according to messages and videos that went viral on opposition WhatsApp and Telegram channels. Among the dead who were delivered to Syria over Hiwar Kilis border crossing and were given a hasted burial were men from Aleppo, Idlib, Homs and other regions of Syria. Many of their relatives, like families of Muhammad Shaalan from Atareb and Kinan Ferzat from Maarat al-Nuuman, were shocked to learn about their death.
Just like the majority of the Syrians who travelled to Nagorno Karabakh, Muhammad and Firzat were primarily motivated by lucrative rewards of up to 2,000 dollars promised by Turkey. "I came here to make money and have a better life back in Syria where the living conditions are miserable. I consider this a job, nothing else," a member of Liwa Sultan Murad, one of the first SNA factions to deploy its fighters to the contested region, told Guardian.
The reason behind heavy casualties of the Syrian mercenaries is that they are thrown into action where the clashes are the most violent, including Jabrayil, Terter, Fizulin and Talysh. This move allows Azerbaijan to keep its military, who mainly provide air support including operating Turkey-made Bayraktar TB2 UAVs and coordinate artillery and missile strikes of the Armenian positions, out of direct contact with the enemy.
The estimates of the numbers of the Syrian mercenaries present in Nagorno Karabakh are wildly different. While initial reports put their number at 500 men, it is currently believed that the actual number may be in thousands. This data indicates that at least 10 percent of the fighters were killed during the very first days of the escalation – a serious alarm for the mercenaries as well as their Turkish backers.
These developments must ring a bell for Azerbaijan as well. The longer the conflict protracts, the higher the risk of casualties among the Azeri servicemen becomes, who have already suffered losses in Armenian retaliation strikes. Baku has managed to avoid discontent among the military as well as the civilian populace – not least thanks to the Syrian mercenaries crushed as cannon fodder – but this can not continue for long.
Emerging Multipolarity and its consequences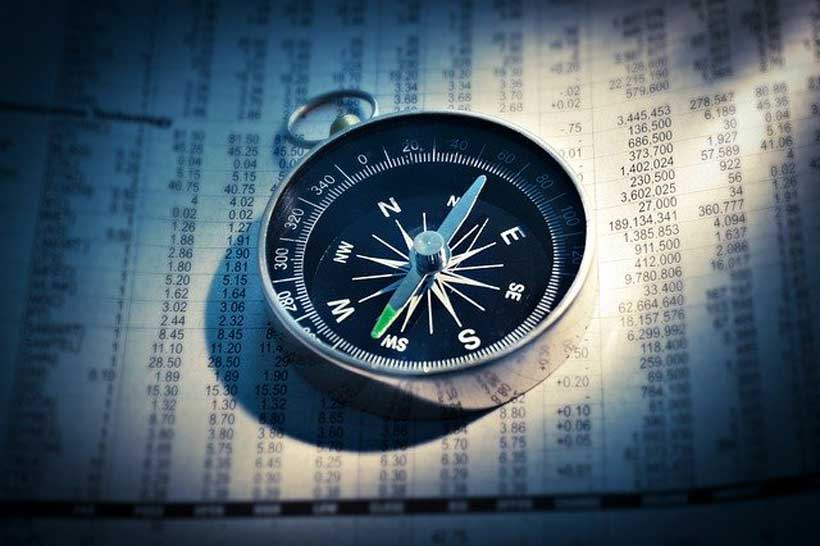 "Make America great again" a slogan that formed the nucleus of trump's electoral campaign vividly suggests that America is no more a great country. It is, in fact, an implicit admission that U.S is gradually losing its clout in international politics and hence, its image as a sole superpower of the world has virtually tarnished. Let me rephrase this connotation; it means that the era of unipolar world is over and the world has now transitioned to a multipolarirty.
Currently, new power centers are emerging in transnational political landscape. China, Russia, India and Turkey are excessively engaged to carve a niche for them in evolving international order. Most importantly, with China and Russia's mushrooming proximity, balance of power is now shifting from west to east. Former United States (US) Secretary of State, Hillary Clinton at her state visit to New Zealand was one of the first to observe "a shifting balance of power to a more multi-polar world as opposed to the Cold War model of a bipolar world". This conspicuous change in multi-national political setup was also realized by Ban ki Moon, the then secretary- General of United Nations who stated at Stanford University in 2013 that we have begun to "move increasingly and irreversibly to a multi-polar world". Russian Foreign Minister, Sergei Lavrov, also declared at the Russia-China Conference 2016 that "international relations have entered into a conceptually new historical stage that consists in the emergence of a multi-polar world order and reflects the strengthening of new centers of economic development and power".
These manifestations of political spin doctors have since then revealed a general acceptance of the idea of multi-polar world as a concept that is inescapable political reality in the contemporary international dynamics. However, when it comes to the transitions and inevitability of power structures, there is a little agreement among the international states.
A much stronger resistance to forego unipolarity remains embedded in the Trump administration vision to "make America great again". Political pundits such as Robert Kaplan continue to question, whether there is an overlap of unipolar and multi-polar world realities; where US continues to retain the supremacy in military realm of affairs and is anticipated to remain so for a considerable future time, whereby China leads in the economic realm. Additionally nations in the former Third World are acquiring status as rising powers, notably India who have over the years with smart diplomacy have acquired global outreach to shape international agenda.
Chronologically, After World War II, the U.S. became the undisputed and unchallenged global superpower. It was the only country, equipped with nuclear warheads and was one of the few countries involved in the war that came away from it relatively unscathed at home. The U.S. underwent a meager loss of approximately 400,000 soldiers and a fractional amount of civilians in the war. The Soviet Union, meanwhile, incurred a gigantic loss of around 11 million soldiers and some 7 million to 10 million civilians. While Soviet and European cities were undergoing the process of rehabilitation, American cities flourished. It seemed clear to all that the future belonged to the United States.
But it didn't take long for the luster of unrivaled power to tarnish. The U.S. military machine relaxed as quickly as it had mobilized, and wartime unity gave way to peacetime political debates over government spending and entitlement programs. Within five years, a bipolar world emerged: The Soviets attained an atomic bomb, and the U.S. was caught flat-footed in a war on the Korean Peninsula that ended in a stalemate. Soon thereafter, the U.S. was withdrawing from Vietnam and rioting at home. In 1971, then-President Richard Nixon predicted a world that he said would soon emerge in which the U.S. was "no longer in the position of complete pre-eminence." Within 26 years of the end of World War II, Nixon's prediction saw the light of the day and the U.S. had to resign to its fate.
Theoretically, multipolarity refers to a distribution of power in which more than two states have nearly equal amounts of military, cultural, financial and economic influence.
If we look at the contemporary world, we find that with the rise of like China, India, Russia, Indonesia, Turkey and Brazil, global power will spread across a wider range of countries, hence, a new world order with multipolar outlook is likely to emerge .
Realistically speaking, several revisionist powers are and will shaking up their regions. For instance, Russia invaded Georgia in 2008 and Ukraine in 2014 – annexing Crimea, over which it has fought several wars throughout history (mainly with Turkey). In turn, Turkey is asserting its sovereignty over the eastern Mediterranean to the frustration of countries like Greece, Egypt, Cyprus and Israel. Meanwhile, India has upped its aggression in its border dispute with Pakistan as Modi began a process to revoke the autonomous status of the disputed territories of Jammu and Kashmir.
Notably, after the age of city-states and nation-states, we are now entering the age of continental politics. The most powerful countries of the 21st century (the U.S., China, Russia India, Indonesia, and Brazil) are the size of continents. They have broad economic bases and their digital economies potentially have hundreds of millions of users. Internationally, their scale requires them to seek broad spheres of influence in order to protect their security.
Here the question arises what will be the impact of growing multipolarity in the world? First of all, revisionist powers will increasingly ignite tensions. The growing assertiveness of countries like Russia, Turkey and India is the new normal. As they grow more powerful, these countries will seek to revise arrangements in order to reflect the new realities of power. Because these (continental) states seek broad spheres of influence, many places are at risk of destabilization.
Second, one of the biggest risks is the growing paranoia of the hegemon (the U.S.). The current trade war has shown how destabilizing the policy of the (financial) hegemon becomes as it feels threatened by the rise of a rival. Historically, this has been the most important source of violent conflicts. Indeed, the biggest source of uncertainty in the coming years is how the U.S. will react to the rise of China.
Third, the world order will become more ambiguous. Two developments deserve our attention. First, the growing use of shadow power will make conflict more unpredictable. With digital tools, states (and non-state actors) are manipulating each other in subtle ways. For example, Russian hackers posed as Iranians to hit dozens of countries and Americans blamed Russia for tampering with American elections. Second, alliances will also become more ambiguous. With ever changing dynamics of world economy, new alliances, motivated by the concept of triangulation (to keep balance in relation with the US and China, the trade warriors) will form and such alliances, as predicted by spin doctors; will be less stable than the blocs, formed in 20th century.
To sum it up, before we reach a multipolar world order, we will see a period of growing uncertainty based on the rise of revisionist powers, the paranoia of the U.S. and growing ambiguity of conflict and cooperation. Moreover, the political pundits are divided in opinion that whether multi-polarity is unstable than unipolarity or bipolarity. Kenneth Waltz strongly was in favor of "bipolar order as stable". On the other side, Karl Deutsch and David Singer saw multi-polarity as guaranteeing a greater degree of stability in an article published in 1964, "Multipolar Systems and International Stability". Simon Reich and Richard Ned Lebow in "Goodbye Hegemony" (2014), question the belief whether a global system without a hegemon would be unstable and more war prone. However, whatever the system the world is likely to witness in the days to come, let's hope that this should be in the best interest of humanity and it should make the lives of the inhabitants of this planet peaceful and prosperous.