The Business Enterprise and Today's Society
We have been in the midst of a fundamental and historic shift of how the economies around the world develop. With the collapse of communism, the centralized and state control model of the economy has also collapsed some time ago. Other socialist State models, i.e., Sweden, UK before Margaret Thatcher, have also collapsed. What we have now, however, imperfect it maybe, is the model of the regulated (?) "Free Market."
This shift is occurring in parallel with two other sociopolitical expressions:
A rend (?) for Smaller government, though in recent years this seems to have moderated quite a bit
The need, indeed the demand by our society to provide assistance, protection, and distribution of economic benefits a "fair" way
What we are witnessing is a major shift on "how we can fulfill our expectations of a humanistic society" while we keep the state's interventions and control power at minimum.
Before I deal with this question (shift) let me digress in to a bit of history . . . . After all, how can a Greek like myself discuss such matters without referring to HISTORY .
These great shifts of power are not without precedent. What is new is the rapidity of change that we are witnessing. When such major shifts of power occurred in the past, they had a great impact in the ways the society functioned. Examples:
The emergence of secular values over religious values and authority during the 16th, 17th and 18th centuries. Power centers changed. Princes of church gave way to princes of land, who, in turn, gave way to the chiefs of industrial, commercial and financial wealth.
Societal institutions and the most firmly established organizations were forced to conform or disappear with the passage of time.
These shifts took place not without sacrifice of then well established ways of life. Now, let's get back to the question I posed earlier. Let me repeat it.
How can we reduce the intervention of the State (or at least slow it down) and at the same time, respond to our humanistic societal needs?
I believe the answer is:
The evolution of the "Business Enterprise" from a strictly economic mechanism to one that also is directly instrumental and involved in fulfilling our humanistic societal needs.
Again, back to history. With the 18th Century we had the practical use of science along with the government's commitment to bring about prosperity to its citizens and the acceptance of exploitation of material resources which resulted in an, relatively speaking, immense economic growth.
During this time, the corporations came to function without undue external interference. Economic results were the measure of performance. Good or bad intentions were not relevant and the compassion was a sentiment that did not last long. This is not difficult to understand when cost reductions, efficiency and growth were paramount.
Growth in itself became a dominant. Corporate growth and all corporate activities evolve and revolve around it, i.e., management careers and rewards were and continue today to be directly tied to the "Bottom Line."
The pressures that our societies exert on businesses to respond to our societal needs, i.e. environmental preservation, welfare safety-nets (via taxation), etc. do not conform to the traditional way business and its management operate.
Gradually, we are moving toward a restructured thinking of what a business should do and measured accordingly. What we are witnessing today is the introduction of the concept of social performance of corporations, which I believe, relevant measures will emerge, which along with the "Bottom Line" measure will determine the career paths and financial rewards of management.
Business has been defined as a mechanism (or system, if you wish) with which (or within) individuals and organizations seek profit and accept the related risks, employ people and other resources in order to produce and distribute goods and services.
Now, let's move forward to the present
In addition to the major shifts already mentioned, we now have also other shifts caused by the explosion occurring in front of us in the information industry.
One change is globalization that has rendered national borders meaningless. This in turn has increased competition for goods and services by several orders of magnitude. Today, companies anywhere in the globe can compete in markets which in the recent past were not accessible to them. They can have the advantage of new technologies, low-paid and highly skilled labor, and capital availability as they need it.
Second change: Quality of labor. In 1972, one third of the work force in the USA were "brain power" related, while two thirds were people that used "muscle power." Now, it is exactly inverse of two thirds "brain power," one third "muscle power."
Third change: Whether the worker is "brain power" or muscle power, he or she must be able to think for themselves. They must be involved and make critical decisions on the goods and services they are engaged to produce.
Fourth change: We must be a team
Fifth and most important: Business executive leadership is redefined.
– Make technology your friend
– Be innovative
– Communicate
– Motivate
– Solicit participation by teammates
– Be a Visionary
– Be involved in the affairs of the community
– Be sensitive to employees problems beyond the workplace
– Attract the financial community
– Be analytical / conceptual
– Be sensitive to the bottom line
– Be aware and sensitive to societal needs and the corporation's participation in fulfilling them
– Contribute time and money to worthy causes
– Be able to walk on water
What else is happening out there in the real world?
Belarus: Strengthening Foundations for Sustainable Recovery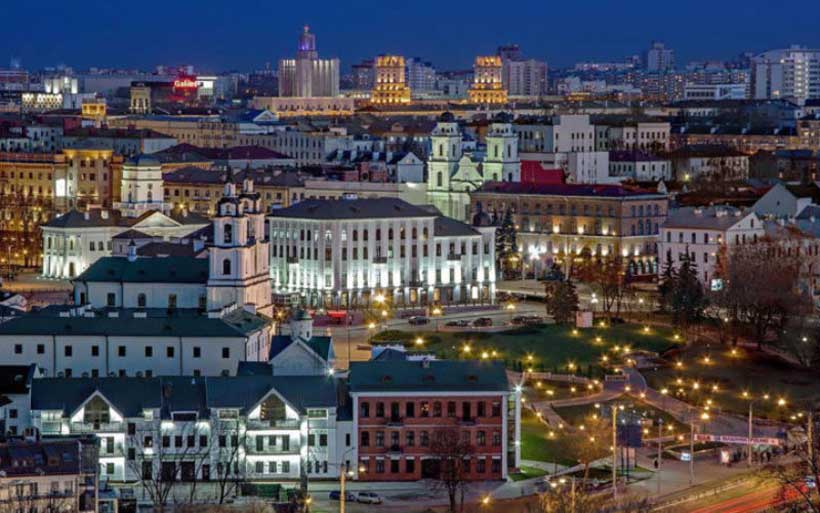 The speed of economic recovery has accelerated in early 2018, but the foundations for solid growth need to be strengthened, says the latest World Bank Economic Update on Belarus.
The economic outlook remains challenging due to external financing needs and unaddressed domestic structural bottlenecks. Improved household consumption and investment activity, along with a gradual increase in exports, will help the economy to grow, but unlikely above three percent per annum over the medium term.
"The only way for ordinary Belarusians to have better incomes in the long run is to increase productivity, which requires structural change. While macroeconomic adjustment has brought stability, only structural change will bring solid growth to the country," said Alex Kremer, World Bank Country Manager for Belarus. "Inflation has hit a record low in Belarus, driving the costs of domestic borrowing down. However, real wages are now again outpacing productivity, with the risks of worsening cost competitiveness and generating cost-push inflation."
A Special Topic Note of the World Bank Economic Update follows the findings of the latest World Bank report, The Changing Wealth of Nations 2018, which measures national wealth, composed of produced, natural, and human capital, and net foreign assets. Economic development comes from a country's wealth, especially from human capital – skills and knowledge.
"Belarus has a good composition of wealth for an upper middle-income country. The per capita level of human capital exceeds both Moldova and Ukraine. However, the accumulation of physical capital has coincided with a deterioration in the country's net foreign asset position," noted Kiryl Haiduk, World Bank Economist. "Belarus needs to rely less on foreign borrowing and strengthen the domestic financial system, export more, and strengthen economic institutions that improve the efficiency of available physical and human capital."
Since the Republic of Belarus joined the World Bank in 1992, lending commitments to the country have totaled US$1.7 billion. In addition, grant financing totaling US$31 million has been provided, including to programs involving civil society partners. The active investment lending portfolio financed by the World Bank in Belarus includes eight operations totaling US$790 million.
Economic Growth in Africa Rebounds, But Not Fast Enough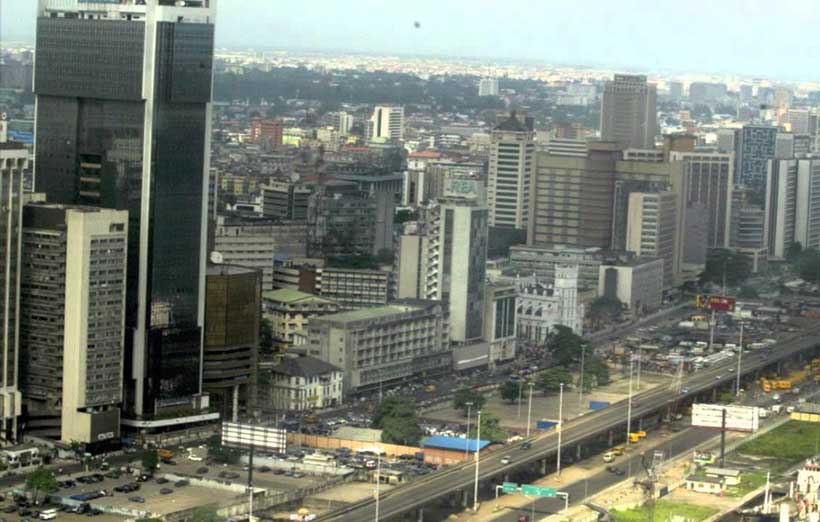 Sub-Saharan Africa's growth is projected to reach 3.1 percent in 2018, and to average 3.6 percent in 2019–20, says Africa's Pulse, a bi-annual analysis of the state of African economies conducted by the World Bank, released today.
The growth forecasts are premised on expectations that oil and metals prices will remain stable, and that governments in the region will implement reforms to address macroeconomic imbalances and boost investment.
"Growth has rebounded in Sub-Saharan Africa, but not fast enough. We are still far from pre-crisis growth levels," said Albert G. Zeufack, World Bank Chief Economist for the Africa Region. "African Governments must speed up and deepen macroeconomic and structural reforms to achieve high and sustained levels of growth."
The moderate pace of economic expansion reflects the gradual pick-up in growth in the region's three largest economies, Nigeria, Angola and South Africa. Elsewhere, economic activity will pick up in some metals exporters, as mining production and investment rise. Among non-resource intensive countries, solid growth, supported by infrastructure investment, will continue in the West African Economic and Monetary Union (WAEMU), led by Côte d'Ivoire and Senegal. Growth prospects have strengthened in most of East Africa, owing to improving agriculture sector growth following droughts and a rebound in private sector credit growth; in Ethiopia, growth will remain high, as government-led infrastructure investment continues.
"For many African countries, the economic recovery is vulnerable to fluctuations in commodity prices and production," said Punam Chuhan-Pole, World Bank Lead Economist and the author of the report.  "This underscores the need for countries to build resilience by pushing diversification strategies to the top of the policy agenda."
Public debt relative to GDP is rising in the region, and the composition of debt has changed, as countries have shifted away from traditional concessional sources of financing toward more market-based ones. Higher debt burdens and the increasing exposure to market risks raise concerns about debt sustainability: 18 countries were classified at high-risk of debt distress in March 2018, compared with eight in 2013.
"By fully embracing technology and leveraging innovation, Africa can boost productivity across and within sectors, and accelerate growth," said Zeufack.
This issue of Africa's Pulse has a special focus on the role of innovation in accelerating electrification in Sub-Saharan Africa, and its implications of achieving inclusive economic growth and poverty reduction. The report finds that achieving universal electrification in Sub-Saharan Africa will require a combination of solutions involving the national grid, as well as "mini-grids" and "micro-grids" serving small concentrations of electricity users, and off-grid home-scale systems. Improving regulation of the electricity sector and better management of utilities remain key to success.
Multilateral Development Banks Present Study on Technology's Impact on Jobs
Rapid technological progress provides a golden opportunity for emerging and developing economies to grow faster and attain higher levels of prosperity. However, some disruptive technologies could displace human labor, widen income inequality, and contribute to greater informality in the workforce. Tapping new technologies in a way that maximizes benefits, mitigates adverse effects, and shares benefits among all citizens will require public-private cooperation and smart public policy.
That is one of the main conclusions of a new study, The Future of Work: Regional Perspectives, released today by four regional multilateral development institutions: the African Development Bank (AfDB), the Asian Development Bank (ADB), the European Bank for Reconstruction and Development (EBRD), and the Inter-American Development Bank (IDB).
The study, which was presented at a seminar hosted 19 April at the IDB in Washington, D.C., explores the potential impact of technology in global labor markets and identifies concrete actions countries can take to prepare for the changing nature of jobs and leverage the benefits of emerging technologies.
The Future of Work: Regional Perspectives analyzes the challenges and opportunities presented by artificial intelligence, machine learning, and robotics in what is known as the Fourth Industrial Revolution. Potential challenges include increased inequality and the elimination of jobs, as well as the high degree of uncertainty brought about by technological change and automation. The greatest opportunities come from gains in economic growth that can result from increased productivity, efficiency, and lower operating costs.
The study includes chapters focusing on how new technological developments already are affecting labor markets in each region.
In the case of Asia and the Pacific, ADB research shows that even in the face of advances in areas such as robotics and artificial intelligence, there are compelling reasons to be optimistic about the region's job prospects. New technologies often automate only some tasks of a job, not the whole. Moreover, job automation goes ahead only where it is both technically and economically feasible. Perhaps most importantly, rising demand—itself the result of the productivity benefits that new technologies bring—offsets job displacement driven by automation and contributes to the creation of new professions.
"ADB's research shows that countries in Asia will fare well as new technology is introduced into the workplace, improving productivity, lowering production costs, and raising demand," said Yasuyuki Sawada, ADB's Chief Economist. "To ensure that everyone can benefit from new technologies, policymakers will need to pursue education reforms that promote lifelong learning, maintain labor market flexibility, strengthen social protection systems, and reduce income inequality."
The publication was launched with a panel discussion featuring senior officials of the four regional development banks leading the study: Luis Alberto Moreno (IDB President), Charles O. Boamah (AfDB Senior Vice-President), Takehiko Nakao (ADB President), and Suma Chakrabarti (EBRD President). They were joined by Susan Lund (Lead of the McKinsey Global Institute) and Pagés, one of the co-authors.