More Commandments in Combating Islamic Jihad
Why it is so complicated to utter the issue clearly? Why do leaders prefer the politics of oblivion and permeability? Possible explanations are the following: There are 56 states defined as Arab and Muslim – a quarter of world's countries, which constitute immense power in international relations.
In Fact, the OIC, the Organization of Islamic countries, is the second largest group, after the United Nations, and perhaps more important, it operates in the United Nation and moves it at will. That is the main reason why the United Nations has become unimportant and unreliable to handle the real issues of humanity. If Israel is the only cause to the problems of the world and humanity, than the United Nations turns to be ridiculous and pathetic.
However, not only there are 56 Arab-Muslim states, but they are located in important strategic-economic territories, and they yield an internationally influential force out of petrodollars and oil reserves. Moreover, the demography is stunning: in 1950, there were 250 million Muslims in the world. In 2005, there were 1.3 billion Muslims, and the forecast to 2030, there will be 2.4 billion Muslims in the world. These numbers have a deep political drive force to consider and to take into account.
On the other side, the global atmosphere, the intense era of Islamic terrorism and violence, has created a deep impact on Western Leaders and public opinion behavior. It must be admitted: we are afraid; we are frightened, intimidated and terrorized of Arab-Muslim violence, extremism and terrorism, which we cannot internalize culturally and cannot understand politically. As Arabs and Muslims are scattered all over the globe, and are found in almost all world states, and in some Western countries they comprise 7-15 percent of the overall population, this means a political electorate power that cannot be ignored. The Western answer to this situation is unfortunately a mixed policy of oblivion and appeasement. The ignorance of Arab-Islamic religious and political reality yields a policy of submissiveness and paying protection money.
But there are more. The disastrous politically correct approach inhibits the Western leaders to call a spade a spade, and to deal with the situation correctly. This situation is exacerbated by the sophisticated approach of the Arabs and Muslims. They really have identified the new moral code of the West, produced by the academia; disseminated by the media, and blindly endorsed by the political leaders: the slogans of "colonialism," "racism," and "Apartheid." These are the most horrendous lethal words that are the essence of guilt remorse in Europe, and constitute a continuous reminder of the dark days of imperialist and colonialist history which nobody wishes to be connected with.
This "guilt complex," mainly in Europe, and the contemporary social-economic gap between the first and the third worlds empowers Arabs and Muslims to externalize the guilt and to accuse others of their own problems. This situation becomes more complex as the Western media, the academia, and the cultural bohemia have turned criticism of Islamic terrorism into a taboo. Edward Said's hideous ideas and heinous charges in Orientalism, continue to win over, and 'Western guilt' and 'Zionist crimes' are still the leading bon ton.
However, Western leaders must change their perceptions of Islamic terrorism and clearly identify their targets and the aims they use to achieve their objectives. That it an existential civilization threat, no less hazardous than World War II, but leaders do not yet grasp this to fight back. Moreover, although this is not a declared war between states, we are in the midst of third world war, its consequences are no less lethal to the Free World's existence. That terrorism perpetrators are perhaps not the tyrants of the past, but the new tyranny World Jihad is no less existentially lethal. That not like the ideological wars of the past, World Jihad's ideology is religiously fanatic and lack of the ability of compromise and appeasement. That the Western World is witnessing raids of terrorism and slaughter by Muslim fanatics determined to destroy Western culture and intended to bring our civilization back to their 7th century desert.
Islamic Jihad is winning just because the West does nothing meaningful to stop it. It means not only acting militarily to halt Jihad, but stopping every aspect of Jihad, Da'wah and Hijrah being waged against the Western civilization. Unless and until Western leaders are willing to fight this war the way it must be fought, it is pathetic to watch the self-indulgent behavior and the pointless crocodile tears. Really combating Jihad means acknowledging some hard truths. Islam is a political religion, more political than a religion, being an all-encompassing ideological aggressive system that dictates everything from its believers with the clear aim to conquer and to subjugate the infidels by all means.
That is, fighting the war means the same way the Free World fought Nazi Germany and Japan in World War II and Soviet communists during the Cold War: a strategic war operated comprehensively, with every military, political, economic, ideological, and other forms and means. Many Islamists were born and raised in Europe, and others are coming in with the new wave of "refugees." But they are all part of the relentless Hijrah. Islamic "immigration" has now reached a critical mass. It was only a matter of time before the chaos has erupted, and still Europe is intent on committing continental suicide, a willful surrender to those who clearly declare they come to occupy Europe for the sake of Islam.
That is why Europe is likely already at the point of no return, as Islam cannot be contained and turned back. This is according to the almost prophecy of Bat Ye'or, in her Eurabia: The Euro-Arab Axis, in which she described in 1985, the deliberate Islamization of the continent with the encouragement of European leaders. Clint Watts has put the situation correctly, after the Brussels massacre: Belgium, like most other European countries, suffers from a counterterrorism capacity problem. Failing to anticipate the growth of the Islamic Caliphate State in Europe ultimately speaks to incompetence. The situation appears as terrorists without borders and counter-terrorism with all borders.
Western leaders must put great efforts as to understanding the essence of the threat. Terrorism is most cowardly and despicable form of combat. But make no mistake. It is just a means to an end. Brutal, inhuman, sinister and horrific, it is still a means to an end. The global Islamic Jihad groups are the enemy of the Free World. It is a cultural system of religious, political and behavioral principles, which manifest the epitome of evil. Terrorism today is mainly an Arab-Muslim occupation of fanatical Jihadi groups fighting against the free world.
The real issue is that leaders wake up only after disasters are here. They have not learn the Biblical example: "Noah built the Ark before the deluge." Before the deluge and nor after the deluge was here. This was the case in the 1930s, with the appeasement policy to Hitler, in distressing repulsive processes of yielding to his demands time and again that had only intensified his aggressiveness. The oblivion and the march of stupidity came to its climax, when in December 1938, the Times of London accused Churchill and his 'war-mongering shadow government' that lead the world to an unnecessary war, while there is a successful alternative, embodied with the Munich agreement.
Indeed, this is the fate of peoples along history. Leaders' march of folly according to Barbara Tuchman is pervasive and consecutive. She quotes the biographer of Philip the Second, king of Spain, who was the most 'narrow-minded empty-headed of all the kings of Europe, so that nothing could have changed his mind that his policy is not perfect.' Tennessee Williams has noticed: 'if people were to behave like their leaders and their governments, they would have been put to a lunatic garment.' And Sigmund Freud has put it: 'when it comes to stupidity human beings are geniuses.
However, the most acute problem facing the Free World today is the deep breach of basic norms and values. The Free World believes in democracy, the rule of law, civil rights and human freedoms. These do not exist among the World Jihad Groups. For them to achieve their targets everything is allowed and legitimate. They slit throats; they send homicide bombers; they blast and murder innocent people, and that is exactly the problem.
Throughout the history of war, the international community has managed to legislate on warfare laws. Moral norms were created, which determined what is permitted and what is prohibited. However, the problem is that the free world is still suffering from the delusions of the existence of the rules of law, as if these also suit the struggle against the Apocalyptic Global Jihad Groups.
The international community assesses and judges Islamic terrorism by the same standards of the laws of war, since it has not succeeded in creating a normative system appropriate to the new reality. There is not yet an international consensus regarding the definition of terrorism; It is totally impossible, even unforgivable, to confront terrorism with irrelevant laws and norms; It is not possible to deal with it, to prevent its substantive threat with the existing legal tools.
Seemingly, one cannot combat terrorism through legalistic means with the existing general and civil law. Terrorism is not a sin, or a crime, or a felony. Therefore it is imperative to establish special judicial procedures and to empanel special military tribunals in order to judge terrorists. The war on terrorists, the struggle must be total and uncompromising.
Professor Alan Dershowitz explains:
The rules of war enable terror: the Geneva conventions are so outdated, and are written so broadly that they have become a sword used by terrorists to kill civilians, rather than a shield to protect civilians from terrorists. International laws have become part of the problem, rather than part of the solution, and human rights are being used to promote human evils. The terrorists use suicide bombers, who believe that their reward awaits them in another world, without a "return address". The terrorists deliberately hide among civilians. They don't wear military uniforms; they use ambulances and women to execute terrorist acts, and children as carriers of lethal explosives. At the same time they accuse Israel and the United States of killing civilians and violation of international law. Time has come to revisit the laws of war and make them relevant to the new lethal realities.
Ted Lapkin asks: "Does human rights law applies to terrorists?
Islamic zealots draw no distinction between combatants and non-combatants. Jihadists target women, children and the elderly, without the pretense of discrimination. These Jihadists neither wore uniforms nor respected the Geneva conventions. They are illegal hideous terrorists rather than prisoners of war. Academics and human rights activists insist that the Geneva Conventions must be universally applied. Yet, the third Convention explicitly states that parties need not apply it to all conflicts, especially when the foes are not parties and the enemies do not abide by its terms. By violating every tenet of international law, terrorist groups forfeit any entitlement to protection under the Geneva Conventions.
Daniel Greenfield is correct stressing
On the face of it, banning Islam is difficult in the United States because of the First Amendment. However, here is exactly the solution: the separation of church and state was meant to protect the integrity of both, and avoid power struggles between religious groups. There was to be no state religion and the government could not leverage religious authority, and this is exactly what Islam demand to impose, the Shari'ah as a state law. This is what domestic advocates, such as Noah Feldman, are pushing for. Judicially, Islam as an Established Religion in the US, is itself a violation of the First Amendment. Furthermore, Islam abridges the remaining portions of the First Amendment, which protect Freedom of Speech and the Press. Islam rejects both of these. Islam and the Constitution of the US are totally incompatible, like Communism and Nazism. There are numerous verses in the Qur'an which similarly call for Muslims to subjugate non-Muslims and to butcher them. Participation in any Muslim organization therefore becomes the equivalent of participating in a Communist organization, and can be banned. So, while we cannot ban an individual from personally believing in Islam, we can ban Islamic practices and organizations. Thus we can ban Islam from the public sphere, ban Muslim organizations as criminal organizations, criminalize Muslim practices and deport Muslims citizens.
If one accepts these premises, than the winning slogan has to be: fighting terrorism; not negotiating with it. This is perhaps the most important principle: never surrender to terrorism; never yield to its demands. Although they say 'never say never,' this is the right place to say 'never.' Even a weak state could overcome its own terrorist organizations, provided it is resolute and committed to the security of its citizens.
The terrorists are a collection of violent murderers without any trace of humanity and morality. They operate through dehumanization of citizens to employ indiscriminate terrorism to topple down states and government and to destroy institutions. At the same time, they are assisted by irresoluteness of Western society, supported by the media and the academia which disseminates the tidings of violence, and distort the realities of the issues.
Terrorism is thus magnified as victorious, compare to its true ability. Western public opinion must sober up to face reality, and the media must internalize that the bombastic publications it gives them is disastrous. The media is too important in democracy and it must take responsibility on what it publishes.
'Abd al-Rahman al-Rashed, director-general of the al-Arabiya:
Most terrorist crimes are linked to the Internet. One terrorist group murders and a group of extremists justify it and recruit others. The Internet has become an effective tool for terrorists. The sources of intellectual danger today are the media that must take responsibility, and the Internet, that must be censored.
Mamoun Fandy, an Egyptian intellectual called upon the media to take responsibility:
It is regrettable that Western media channels, particularly CNN and the BBC, host Islamist activists who support terrorism and treat them as experts and analysts. Only two things can stop terrorism: issuing fatwas removing bin Laden and his supporters from the fold of Islam, and the West ceasing to be naïve about the existence of 'moderate Islamists."
What are the practical implications? Acquaintance with Arab-Islamic political culture leads to the conclusions that the results are just the opposite: more appeasement brings more aggression; more tolerance brings more violence; more peace declarations brings terrorist actions; more lowering the profile brings more audacity in demands; more disregard of closing the eyes brings more externalization and aggressive demands; more assumption of the guilt brings more intensification of the counter-accusations; more desire to understand and coming to terms with them brings more claims of "I deserve getting it all"; more financial aid and support brings more corruption and deepening of the masses' poverty.
The Egyptian liberal intellectual 'Amr Isma'il comments and criticizes Arab behavior and political culture:
Why can't the Arabs see things as the rest of the world? Why do we always feel that someone is conspiring against us, and that he is the cause of our problems and our cultural and economic backwardness? Why are we not able to criticize ourselves and see anyone outside as an enemy of our interests? Why do we talk by means of bullets, car bombs, and violence of suicide bombing? Why do we kill and slit throats in the name of Allah, and at the same time protest angrily when others depict Muslims as terrorists? Why are we the only nation that still uses religion, Islam, and the name of Allah in everything? We kill in the name of Allah, we blow up people in the name of Allah, and we slit throats in the name of Islam. Why we do not ask ourselves why no other religious group perpetrates these acts of atrocity? Why we do not ask ourselves what the roots of our extremist thinking are, and who should be blame for? Why we always blame others of intervening in our internal affairs, and we do not look at our deeds?
That is, states must prepare a strategy of pre-emption, not retaliation. The only way to overcome terrorism is to combat and liquidate it with no vacillation. The war against terrorism must be an all-out war. It is the absolute obligation of governments to act resolutely to remove the threats of terrorism. The preferred method is a strategy of pre-emption and not a policy of retaliation.
The classic military strategy was based on deterrence. The basis of world struggle against terrorism is the assumption that they will act "rationally" and will "play fair". However, we do not take into consideration the possibility of inhuman terrorism or a non-conventional bomb in terrorists' hands. We must bear in mind that containment defense does not constitute a strategic answer under these circumstances. The advisable strategy requires directed at military initiatives accompanied by political commitment and operational determination to win this battle over.
The consequences: war on the terrorists is symbolized by the phrase: "if you want to shoot, shoot, don't talk." It is impossible to reach accommodation with terrorists as one must not negotiate with them, and that a policy of appeasement leads directly to hell. Indeed, "Let the military win" is the vital winning strategy. Any compromise with terrorism, any attempt to appease or to understand it, any negotiation with it is doomed to failure. It is impossible to bring terrorism to realpolitik understanding. Only with determination, perseverance and commitment to the total elimination of terrorism it will be possible for the free world to survive.
The apocalyptic global Jihad groups persist with their horrific activity due to their assessment that the free world is exhausted and divided, and that its weak leadership and hedonist public opinion will eventually surrender. Those who continue to reiterate the mantra that there is no military solution but political accommodations guarantee that the march of victory of terrorism continues. It was Winston Churchill remarkably on target, in reacting to Chamberlain's defeatist policy: 'You have chosen shame out of fear of war, and you have received both the shame and the war.'
The slogan that 'we are doing its best' is totally out of place. What the Free World does, primarily, is a retaliatory policy to put out fires and respond to immediate challenges. There are no initiatives and no strategic planning. The onslaught against terrorism is not according to a planned policy based on long-term thinking, but attempted by quickly moving on from one to another experiment. There is no insight regarding the defending of national interests. A nation that lacks the desire to kill and be killed will not exist. Leaders must change their working strategy concerning terrorism to 'worst case-analysis.'
Critical attention should be put on the significance of world public opinion, and shaping of the communication media as a strategic policy to a more responsible policy. The proper strategy is the one adopted by Winston Churchill: on the one hand the realism of "blood, sweat and tears" and on the other, commitment and resoluteness in war until the enemy is vanquished. The free world must consider the struggle against the apocalyptic global Jihad groups according to principles of "zero-sum-game", which means no compromise, no concession, and no accommodation. If these perceptions are internalized, the free world will prevail, as the main fight is cultural.
Waffa Sultan, the Syrian Arab-American psychiatrist puts it:
The clash we are witnessing around the world is not a clash of religions, or a clash of civilizations. It is a clash between two opposites, between two eras. It is a clash between a mentality that belongs to the Middle Ages and another mentality that belongs to the 21st century. It is a clash between civilization and backwardness, between the civilized and the primitive, between barbarity and rationality. It is a clash between freedom and oppression, between democracy and dictatorship. It is a clash between human rights, and the violation of these rights. It is a clash between those who treat women like beasts, and those who treat them like human beings. What is happening is a clash between the culture of the West, and the backwardness, and ignorance of the Muslims.
Muhammad Mahfouz (Saudi Gazette December 30, 2004) declares:
It is cultural and religious factors that motivate to murder and beheadings of innocent people, carried out by brain-washed groups. Any delay in fighting this ideological cultural battle will drag society to an abyss of instability. Elimination of terrorism and violence are associated with uprooting the culture of violence which promotes killing, justifies and legitimize terrorism. This is the battle of culture.
A shift in militants' strategy could shine a more positive light on failed US policy
A paradigm shift in jihadist thinking suggests that the US invasion of Afghanistan may prove to have achieved more than many counterterrorism experts would want policymakers and military strategists to believe.
Similarly, the paradigm shift also hints at the possibility that the presence in a Taliban-governed Afghanistan of various militant Islamist and jihadist groups could turn out to be an advantage in efforts to prevent and contain political violence.
The evolution of tensions and unfolding of differences in the world of Afghan militancy will constitute a litmus test of the shift and how history will ultimately judge the United States' 20-year forever war in Afghanistan in terms of counterterrorism.
The shift involves a move away from cross-border and transnational acts of violence towards local militancy and the garnering of popular support through good governance based on an ultra-conservative interpretation of Islam. It is a difference in strategy that constitutes one of the ideological and strategic differences between Al-Qaeda and the Islamic State.
"This is not because (the jihadists') ideology has softened: It is because they have learned that inviting overwhelming reprisals from modern militaries is the fastest way to forfeit their conquests, squander their influence and be forced to start all over again," said scholar and journalist, Hassan Hassan, in a lengthy piece of rare up-close reporting on jihadist militancy.
"Contrary to how some understand the US withdrawal in Afghanistan, the lesson extremists are taking from the Taliban's success is not simply that jihad works but that diplomacy and engagement are a necessary part of the process, which includes reassuring the West about external threats emerging from their areas. What can be gained from parlays in Doha is more significant and lasting than any terror attack," Mr. Hassan went on to say.
The shift amounts to a return to the pattern of Islamic militancy that historically is rooted in local grievances and conflicts. Mr. Hassan also describes the Islamic State's transnational jihadism that targets the West, long embraced by Al-Qaeda, as an aberration of that history.
Mr. Hassan's analysis is supported by research published by The Soufan Group, a research organization established by Ali Soufan, a former FBI agent who played an important role in the interrogation of captured Al-Qaeda officials and was involved in related cases in the United States and elsewhere.
Analyst Abdul Sayed noted that Al Qaeda, in an effort to prevent the United States from driving it out of Afghanistan and Pakistan, has "shifted focus from global terrorist attacks and external operations to supporting local jihadist groups throughout South Asia, and fuelling the narratives that underpin their objectives. This shift helped build resilience, allowing Al-Qaeda to survive despite the massive blows inflicted by the United States and its allies."
The Islamic State's loss of its proto-state in Syria and Iraq, and the Taliban victory in Afghanistan appear to vindicate this paradigm shift.
CNN correspondent Clarissa Ward said she walked away from an interview in August with Abdu Munir, the name used by a commander of the Islamic State-Khorasan, two days before it attacked Kabul airport, with the impression that "ISIS-Khorasan is very different from ISIS… in Syria and Iraq. Ms. Ward was referring to the Afghan affiliate as well as the Islamic State itself using common Western abbreviations for them.
Ms. Ward said that "the conversation that I had with this commander did not lead me to believe that they had the same level of transnational ambitions… They're much more focussed on the Taliban, honestly, than they are on trying to blow up a plane…and they're much more simple, less sophisticated."
The jihadist strategy shift would be further vindicated if the Taliban victory also reinforces ultraconservative religious trends in neighbouring Pakistan.
Ultraconservatives and jihadists may take heart from recent opposition by Muslim clerics, including Tahir Mehmood Ashrafi, Pakistani Prime Minister Imran Khan's special representative for religious harmony, to draft legislation that would ban forced conversions.
As a result, the shift could become one more argument to justify a possible future decision by President Joe Biden to pull US troops out of Iraq and Syria originally dispatched to fight the Islamic State, as part of the emerging contours of a Biden doctrine.
"There is no question that the GWOT has not gone as planned… Yet it would still be wrong – and rash – simply to discard the GWOT as a strategic failure. The fact that consecutive presidents have found it so difficult to extricate the United States from ongoing operations in the greater Middle East reflects the reality of a persistent threat from extremist organisations and their allies… GWOT has been considerably more fruitful than it might first appear," said analysts Hal Brand and Michael O'Hanlon, referring to President George W. Bush's global war on terror launched in 2001 in the wake of the 9/11 attacks.
Messrs. Brand and O'Hanlon may be painting an overly optimistic picture. In the best of cases, Taliban-ruled Afghanistan will only partially live up to their criteria of success laid out in a recent journal article. The Taliban's policing of jihadists may prevent them from targeting the United States and others but will continue to offer them a safe haven, allowing them to recruit.
"Being a safe haven for global jihadists and acting as a launchpad for attacks against the West are not the same thing. Under the Doha Agreement, the Taliban have committed to preventing attacks being launched from Afghanistan, but they have not pledged to cut off relations with foreign jihadist groups altogether, nor to expel them from Afghanistan," said Afghanistan scholar Antonio Giustozzi.
Even so, on balance that could turn out to be less of a problem provided the Taliban can keep in check the Islamic State, the one jihadist group that refuses to accept its takeover of Afghanistan or make Tehrik-i-Taliban Pakistan (TTP), the Pakistani Taliban, adopt the shift in strategy. The fata morgana of a Taliban 2.0 could be shattered if large numbers of Taliban fighters defect to the Islamic State in protest against the group's policing of militants on Afghan soil and/or embracing degrees of social liberalization, particularly regarding women's rights.
That could prove to be a big if. Question marks about the Taliban's ability to police those groups that have welcomed its victory and/or pledged allegiance to it have already begun to emerge. Mr. Giustozzi reports that in contrast to Pakistani militants Lashkar-e Taiba and Lashkar-e Jhangvi, and the Islamic Movement of Uzbekistan; the TTP and Al-Qaeda have refused to negotiate agreements that would tighten Taliban control by moving them to different parts of the country. Lashkar-e Taiba and Lashkar-e Janghvi are groups seen as having close ties to Pakistani intelligence.
The proposed agreements reportedly stroked with demands put forward by China that the Taliban ensure that militants on Afghan soil are prevented from training, raising funds and recruiting.
Suhail Shaheen, a Taliban spokesperson in Qatar, appeared to acknowledge the demands in an interview with the Global Times, a Chinese Communist Party newspaper. "First, we will not allow any training on our territory. Second, we will not allow any fundraising for those who intend to carry out a foreign agenda. Third, we will not allow the establishment of any recruitment centre in Afghanistan. These are the main things," Mr. Shaheen said.
Zabihullah Mujahid, the Taliban's chief spokesperson in Kabul, however, last month left the door open on the Taliban's relationship with the TTP.
"The issue of the TTP is one that Pakistan will have to deal with, not Afghanistan. It is up to Pakistan, and Pakistani Islamic scholars and religious figures, not the Taliban, to decide on the legitimacy or illegitimacy of their war and to formulate a strategy in response," Mr. Mujahid told a Pakistani television program. The spokesman stopped short of saying whether the Taliban would abide by a decision of the scholars.
The TTP is believed to be responsible for a recent spike in attacks on Pakistani security forces, including a suicide attack in Pakistan that killed three paramilitary soldiers and wounded 20 other people. The stepped-up attacks prompted the New Zealand cricket team to last week abandon its first tour of Pakistan in 18 years and abruptly leave the country while England cancelled its visit that had been scheduled for next month.
Similarly, behind the facades, cracks had already emerged between the Taliban and Al-Qaeda before the US withdrawal from Afghanistan, prompting the group, like the TTP, according to Mr. Giustozzi, to refuse to negotiate a deal with the Afghans and build support among factions of the Taliban that are more sympathetic to the jihadists.
Al-Qaeda was wary of what the Taliban's agreement with the United States would mean for the group and suspected the Afghans of having a hand in the killing of several of its senior members in recent years. Al-Qaeda worries, moreover, that Taliban understandings with China and Russia could put its freedom of movement and/or existence into further jeopardy.
Apparently anticipating a Taliban failure to control all jihadists on Afghan soil and/or adoption of the paradigm strategy shift by some major jihadist groups, US intelligence officials predicted that Al-Qaeda would be able to reconstitute itself in Afghanistan and be capable of orchestrating attacks inside the U.S. in one to two years.
Their predictions were bolstered by the return to Afghanistan of Anwar ul Haq Mujahid, a leader of Osama bin Laden's former "Black Guard," who allegedly helped plan and orchestrate the jihadist leader's escape in 2001 as the United States bombed his Tora Bora hideout. Mr. Mujahid, no family of the Taliban spokesman, reportedly returned to Jalalabad to command Taliban forces and foreign fighters in eastern Afghanistan. Several of his associates are said to also be back.
However, Mr. Mujahid's return does not by definition deny the potential shift in Al-Qaeda strategy that is supported by the Taliban. It could be the Taliban's way of placating the group as well as the more militant within its own ranks.
"Despite the persistence of the relationship…the Taliban have a strong interest in holding Al-Qaeda in check… It is not hard to imagine a scenario in which the Taliban provide space and financial support for Al-Qaeda to operate while also restricting the activities of the group to plot and stage attacks," said scholar Cole Bunzel.
Islamic State threat moves online, expands across Africa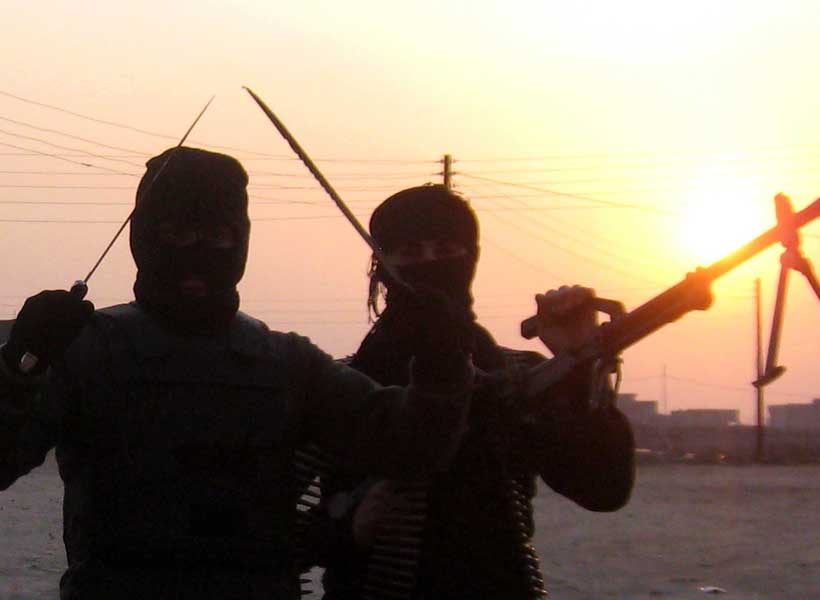 Two decades after the 11 September terrorist attacks in New York, terror networks Al-Qaida and Islamic State – also known as Da'esh – continue to pose a grave threat to peace and security, adapting to new technologies and moving into some of the world's most fragile regions, the top UN counter-terrorism official told the Security Council on Thursday.
UN counter-terrorism chief Vladimir Voronkov presented the Secretary-General's latest report on the threats posed by terrorist groups, saying that Da'esh continues to exploit the disruption, grievances and development setbacks caused by the pandemic to regroup, recruit new followers and intensify its activities – both online and on the ground.
Ever-evolving threat
"Today, we face transnational terrorist threats like Da'esh and Al-Qaida that are enduring and able to adapt to new technologies, but also expanding to include individuals and groups that commit terrorist attacks connected to xenophobia, racism and other forms of intolerance", said Mr. Voronkov.
The UN counter-terrorism architecture, largely set up in the wake of the 9/11 attack, helps Member States implement effective frameworks to prevent, address, investigate and prosecute acts of terrorism.
It is also ramping up efforts to help countries adapt to the rapidly changing nature of the threat, which has become more digital and de-centralized in recent years.
Noting that the world is currently witnessing a rapidly evolving situation in Afghanistan "which could have far-reaching implications" around the globe, he cited Da'esh's expanded presence in that country and pointed out that several members of the Taliban have been designated as terrorists by the Security Council.
"We will need to ensure that Afghanistan is never again used as launching pad for global terrorism", stressed the UN official.
He briefed the Council on the eve of the fourth commemoration of the International Day of Remembrance of and Tribute to the Victims of Terrorism, observed annually on 21 August.
Islamic State in Africa
While Da'esh remains focused on reconstituting its capabilities in Iraq and Syria, Mr. Vornkov said the most alarming development in recent months is the group's relentless spread across the African continent.
The so-called "Islamic State in the Greater Sahara" has killed several hundred civilians since the start of 2021 in Mali, Burkina Faso and Niger, while the group's "West Africa Province" will likely gain from the weakening of Boko Haram, with additional spillover of terrorists and foreign fighters from Libya.
Meanwhile, the expansion of Da'esh in Central Africa – and especially in northern Mozambique – could have far-reaching implications for peace and security in the region.
"A global response is urgently needed to support the efforts of African countries and regional organizations to counter terrorism and address its interplay with conflict, organized crime, governance and development gaps", said Mr. Voronkov.
Repatriating women and children
Alongside Da'esh's expansion in Africa and its rapid shift online, Mr. Voronkov also cited the continued detention of thousands of individuals with alleged links to terrorist groups as another factor exacerbating the threat.
Deteriorating conditions in detention facilities and displacement camps in northeast Syria, in particular, are serving as a rallying cry for terrorist activities. They have already fuelled instances of terrorist radicalization, fund-raising, arms smuggling, training and incitement to terror.
Against that backdrop, he echoed calls from officials across the UN for Member States to voluntarily repatriate all concerned individuals, with a particular focus on children.
In September, the Office of Counter-Terrorism (UNOCT) and the UN Children's Fund (UNICEF) will jointly launch a global framework to support countries requesting assistance with protection, voluntary repatriation, prosecution, rehabilitation and reintegration of individuals with suspected links to designated terrorist groups returning from Iraq and Syria.
The framework has already been deployed in Kazakhstan, Kyrgyzstan, Tajikistan and Uzbekistan.
Taliban and Al Qaeda: Putting a fox in charge of the chicken coop?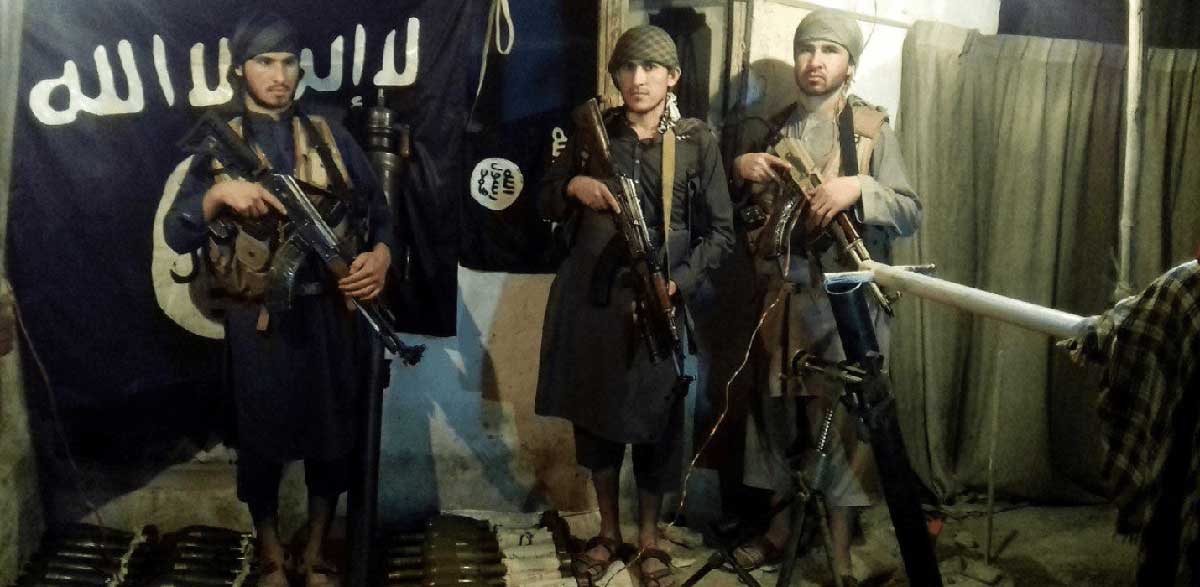 Abu Omar Khorasani was taken from Kabul's Pul-i-Charkhi prison and unceremoniously shot.
The first and only person to have been executed since the Taliban gained full control of Afghanistan, Mr. Khorasani was the head of the Islamic State in South Asia until he was arrested by government forces last year.
The precise circumstances of his execution are not known. His killing was, however, at least in part designed to send a message to the international community, and particularly Afghanistan's neighbours, including China and Iran, as well as Russia, Central Asia's security overlord.
The message was that the Taliban were cracking down on foreign jihadists and militants in Afghanistan.
Mr. Khorasani was an easy symbol. The Taliban and the Islamic State, whose ranks of foreigners are primarily populated by Pakistanis and a sprinkling of Central Asians, Uighurs, Russians, Turks, Iranians, Indonesians, Indians, and Frenchmen, have long been adversarial. The Islamic State recently accused the Taliban of being more nationalist than pious in their negotiations with the United States.
The Taliban message is a partial truth at best. What is true for the Islamic State is not true for Al–Qaeda and others such as the Uighur Turkestan Islamic Party (TIP) and the Islamic Movement of Uzbekistan.
The Taliban appear to believe that they can get away with the differentiation because they perceived the United States as more focused in the withdrawal negotiations on ensuring that the Islamic State, Al-Qaeda, and other militants will not be allowed to use Afghanistan as a base for international operations rather than on getting them expelled from the country.
The perceived US focus may have been rooted in a concern that if Taliban's hands were forced, they would let militants slip out of the country and not hand them over to authorities. That would make it difficult to control their movements or ensure that they are either entered into deradicalization programs or, if warranted, brought to justice.
"It's a Catch-22. The Taliban ensuring that Al Qaeda sticks to rule risks putting a fox in charge of the chicken coop. How much better that is than having foxes run wild remains to be seen," said a retired counter-terrorism official.
Officials of the Trump administration that negotiated the agreement suggest that the continued presence of Al-Qaeda and other militants in Afghanistan would violate the accord with the Taliban.
Former Vice President Mike Pence as well as Trump era State Department counterterrorism coordinator Nathan Sales argued that the deal "required the Taliban…to refuse terrorists safe harbour."
Russia and China, while publicly more measured in their statements, are likely to share western concerns. Russia held military drills earlier this month with Tajik and Uzbek troops in Tajikistan, 20 kilometres from the border with Afghanistan.
Al-Qaeda may have been boosted in recent weeks by multiple prison breaks in which the Taliban freed operatives of Al-Qaeda and other militant groups. It remains unclear however to what degree the breaks will help the group strengthen its presence in Afghanistan.
General Mark Milley, chairman of the US Joint Chiefs of Staff, warned this week that al Qaeda and the Islamic State could quickly rebuild their networks in Afghanistan.
The United Nations recently reported that Al-Qaeda "is present in at least 15 Afghan provinces", and that its affiliate in the Indian subcontinent, "operates under Taliban protection from Kandahar, Helmand and Nimruz provinces."
"Without information on who exactly escaped, it is difficult to determine whether historically significant figures remain within AQ's AfPak network, or if it is mainly composed of newer figures these days, whether local or regional foreign fighters," cautioned political violence scholar Aaron Y. Zelin. Mr. Zelin was referring to Al-Qaeda's Afghanistan-Pakistan network.
Also unclear is whether Al-Qaeda operatives in Iran will be allowed to relocate to Afghanistan.
The prison breaks further go to concerns about relying on the Taliban to police jihadists and other militants with aspirations beyond Afghanistan's borders. Of particular concern is the fact that the balance of power has yet to be determined between Taliban leaders who in recent days have been eager to put a more moderate, accommodating foot forward with security guarantees for their opponents, minorities and women and the group's far-flung less polished rank and file.
The concern about the Taliban's ability and willingness to control militant activity on Afghan soil is magnified by worry regarding the continued existence of warlords with the power to organise violence, provide jobs and public services, and forge or strengthen ties with militants.
"Warlords will play an active role in the future of Afghanistan. They will remain businessmen and political leaders, connected to global economic processes and networks. They will develop the military power that they need to control territory and wage war. They will, finally, continue to fight for more autonomy and, in some cases, might even manage to partially form their old regional polities once again," said Romain Malejacq, author of a book on Afghan warlords.
"Afghanistan's availability as a sanctuary for terrorists is, to say the least, related to its status as a warlord-ridden wasteland," said journalist and author Graeme Wood.
The Taliban's refusal to expel militants not only complicates the group's efforts to garner legitimacy in the international community and particularly its neighbours, even if Al-Qaeda has been significantly weakened since 9/11 and is less focussed on attacking the United States and more on the Muslim world.
It also strengthens those who fear that Afghanistan will again emerge as a launching pad for trans-national political violence. "We are going to go back to a pre-9/11 state—a breeding ground for terrorism," warned Michael McCaul, the ranking Republican member of the US House Foreign Affairs Committee. "They (the Taliban) will not restrict terrorist groups, just ask them to operate low-key," added Douglas London, a former head of CIA counterterrorism operations for South and Southwest Asia.
The Taliban proved already 20 years ago that they valued loyalty when they rejected US and Saudi pressure to hand over Osama bin Laden no matter the cost. The Taliban have since come to appreciate Al Qaeda's fighting skills and contributions to the Afghan militants' cause.
Taliban fighters this week, in a violation of their pledge to inclusiveness, demonstrated their ideological anti-Shiite affinity with Al-Qaeda by blowing up a statue of Abdul Ali Mazari, a Shiite Hazara militia leader killed by the Taliban when they first took power in 1996.