Terrorism and radical Islam in public perception: myths and truth
In recent years, Russian society has increasingly acknowledged terrorism as a national and global threat. Terrorism, with its significant uncertainty in both the likelihood of occurrence as well as the extent of its consequences, infuses certain public fears and concerns.
There are a number of myths about terrorism and radical Islam, established in Russian society. This article is an attempt to articulate some of myths but not all of them. Among others, I have to emphasize the following: terrorism equals crime, terrorists are mentally ill, all terrorists are Muslims, and US is one of the main sponsors of terrorism.
Problem with the definition: Terrorism as crime
In Russia, terrorism is interpreted as a criminal act, which embraces such illegal actions as hooliganism, burglary, weapon trade, human trafficking, etc. Putin's administration has portrayed terrorists as bandits, members of criminal gangs or criminal elements, and used these notions interchangeably. In fact, the Russian government demonstrated a flexible approach to "terrorism": during the second Chechen war, people who advocated for the independence of Chechnya were demonized as "criminals", "terrorists" and "bandits". For instance, in 2012, during the meeting Putin reported that " … during last months, the FSB, military forces and police conducted joined operations, where they detained 479 bandits and killed 313 terrorists, which did not want to obey…" . In the speech after the Boston bombing of 30 March 2011, Putin called the brothers Tzarnaev criminals but not terrorists!
However, terrorism is more than a run-of-the-mill criminal action. Underlining the political aspect of terrorism, Russian politicians rarely refer to its ideological base, which makes hard to compare terrorists with other criminals. On one hand, the majority of people do not observe religion as an important part of social life, and as a result, Russians are ready to equalize terrorists and criminals. On the other hand, in the Russian mind, Islam is connected to terrorism; they barely understand this connection which leads to stereotyping and the oversimplification of terrorism as a phenomenon (all Muslims are terrorists; All terrorists are Muslims). In part, this can be explained by the atheist Soviet heritage, the inability of the Russian Church to raise its reputation within its own population, low interest in religion, and the absence of knowledge about Islam and its radical sects. For instance, according to the Levada survey of 2015, 26 % of respondents stressed that they have no knowledge about Islam and Muslim traditions.
Terrorists are mentally ill people
Our media was not perceptive about how frequently and in what way it presents terrorism. So, discussing terrorism, a common speculation that people hold is that 'terrorism is a sign of insanity or mental illness or that terrorism is a mark of a lunatic fringe. This suggests that terrorist behavior is only adopted by deranged individuals with poor education, detrimental habits (drugs), criminals, or people with a criminal past. Sergei Goncharov, a Chief of "Alfa" Veteran organization and a deputy of the Moscow city Duma stresses that terrorists are irrational actors which are stimulated by drugs or antipsychotic medicine. The same suggestions of psychological abnormality were expressed by the following political figures such as Zhirinovsky , Zyuganov, Putin, Patrushev , etc. Nonetheless, the reality is different. Alla Saprikina, a suicidal terrorist, had a high education and worked in the Russian Theater in Dagestan. Doku Umarov had an engineering degree. Zakaev Akxmed had a university degree. Such perception leads to misconceptions about terrorism of terrorism and its nature.
All terrorists are Muslims
Interestingly, people that participated on multiple Russian TV reality shows, (including Orthodox clerics, common people, intellectuals, political figures) do not take reports about Russian terrorists (converts to Islam) seriously. Despite the high involvement of Russian coverts in terror attacks against Russian citizens, there is no concern to raise this issue or discuss it. Several documentaries, produced by the most popular TV channels, reveal detailed information about converts' activities in radical organizations, views, testimonies of relatives, friends and coworkers. But they failed to ignite a public interest to this problem.
Despite the fact that the number of Russian converts to radical Islam is not very significant, they present a threat to national security, as well as to the image of the entire Muslim community. Some Muslim clerics and scholars underline that converts were engaged in more ferocious actions than ethnic Muslims . They suggest that the conversion of Russians to Islam is a dangerous event because non-Muslims often join to radicals . Dmitry Sokolov, Anna-Amnat Saprikina, and Vitaly Razbydko – these Russian converts are well known in Russia. Although, there is a litany of Russian converts who conducted terror actions against innocent people.
The US is one of the main sponsors of terrorism
In many speeches Putin, Patrushev, Medvedev, as well as military experts, and hosts of shows underline the decisive role of the US in sponsoring terrorism and rejecting beneficial cooperation in the count-terrorism field. They have tried to deliver and incorporate the idea about the US helping terrorist groups and organizations which challenge the unity of the Russian Federation through emotional appearances, images, expert's opinions, or public speeches. To support these speculations, people are referred to 9/11. Shortly after the attack, the media circulated various conspiracy theories (for example, Dylan Avery and Jason Bermas).
Politicians made direct and indirect statements about US double standards in the international stage and support to certain terrorist organizations. For instance, Patrushev repeatedly underlines the dubious role of the leading Western democracies and in particular, the US in the global fight against terrorism. Such statements allowed common people to make wrong conclusions.
Worth noting is that the traditional anti-Americanism of the post-Soviet society, which is now revived, made the people ready to accept the most unreal falsifications. For instance, during the TV reality show "Vockrecnij Veter c Vladimirom Colov'evim" in May 2013, an Islamic cultural leader, Djemal received a higher online score among Russian audience than his opponent, Professor Satanovcky; Djemal stressed that Bin Laden was not killed by the US troops, and that this military operation was another concocted story for American voters .
These myths prevent a clear comprehension of the reality and modern threats in this fast changing world. On one hand, under the burden of these assumptions, Russian society cannot adequately address security concerns to the authority. On the other hand, the government receives an opportunity to manipulate by wrong assumptions in order to strengthen control over its people.
How Al-Qaeda's Recent Growth in Africa Poses a Threat to Global Security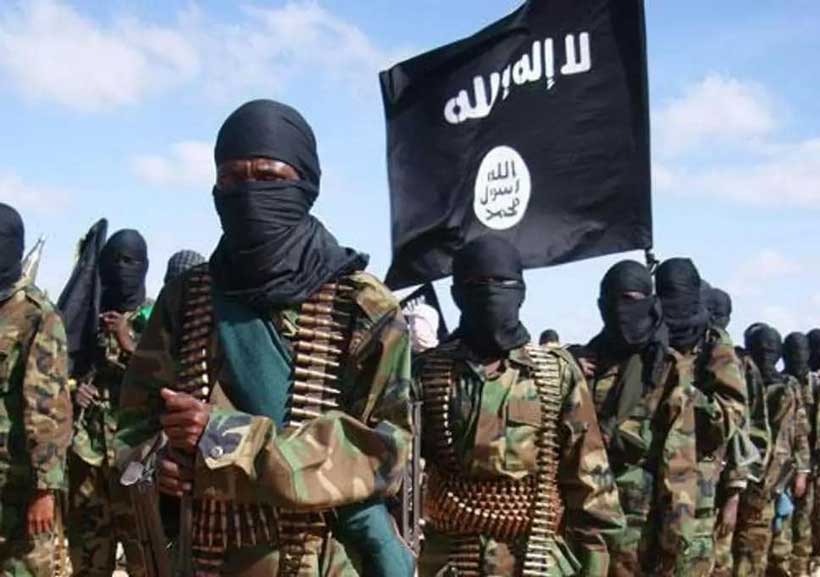 Al Qaeda's ideology is based on the belief that the West is at war with Islam, and  jihad is the only way to defend Muslims and their lands. The group has been weakened in recent years by military and intelligence operations, In 2022 a Leader of Al Qaeda Aiman Al zawahiri killed by American drone strike in Kabul , but it continues to pose a threat to global security.
Al-Qaeda has been a global terror organization for several years, and it is notorious for its involvement in several deadly attacks. Recently, Al-Qaeda has been making headlines in various news outlets due to its apparent expansion and development.
The primary focus of Al-Qaeda's recent growth and development seems to be the African continent. While it is hard to determine if Al-Qaeda is expanding, it is clear that its activities in Africa are increasing. The organization is working to establish a stronger presence in the region, and it is attempting to recruit more members from various African countries. It has also been reported that Al-Qaeda is working to secure more funding from wealthy donors in the region.
Al-Qaeda's recent activity in Africa is concerning, given the region's political instability and weak security infrastructure. The organization's presence could destabilize the region further, and its involvement would make the fight against terrorism in Africa even more challenging.
Al-Shabab fighters have attacked a military base housing Ugandan forces of the African Union peacekeeping mission in Somalia, according to the East African country's contingent and a Somali captain.Al-Shabab has claimed in a statement that it carried out suicide bomb attacks and killed 137 soldiers.
The attack by Al-Shabab on the military base housing Ugandan forces of the African Union peacekeeping mission in Somalia could lead to a destabilization of the region. The Somali government, along with its allies, will need to take immediate action to ensure the safety of civilians and prevent any further attacks by extremist groups. Additionally, the attack may undermine efforts to bring stability to the country and lead to a setback in the fight against terrorism in the region. It is crucial for all parties involved to come together and work towards a peaceful resolution.
The attack on the military base may have several other impacts, including:
Loss of life and property: The attack may lead to the death of soldiers, civilians and destruction of property, causing immense suffering to the people in the area.
Displacement of people: The attack may cause the displacement of people living in the area, leading to a humanitarian crisis.
Political instability: The attack may lead to political instability in Somalia, further complicating efforts to establish a stable government.
Increase in extremist activities: The attack may embolden extremist groups, leading to an increase in their activities in the region and beyond.
Overall, the attack underscores the need for increased security measures and surveillance to prevent similar attacks in the future. It also highlights the urgency of resolving the conflict in Somalia to ensure lasting peace and stability in the region.
It is also worth noting that Al-Qaeda's recent development is not just limited to Africa. The organization is attempting to rebrand itself and distance itself from its past. Recent propaganda released by Al-Qaeda seems more focused on portraying the organization as a force that is fighting for the oppressed and against oppressive governments. It is possible that this rebranding effort is an attempt to attract new members and supporters.
Although Al-Qaeda's recent development may be a cause for concern, it is important to note that the organization's capabilities are not what they once were. Due to relentless efforts to dismantle the organization, Al-Qaeda is not as powerful as it once was. Nevertheless, it remains a significant threat to global security, and countries and international organizations must continue to work together to fight against terrorism.
However, Al-Qaeda's growth is a matter of concern for global security. While the world's superpowers may be busy dealing with other geopolitical challenges, Al-Qaeda's activities should not be ignored. The organization has a long history of perpetrating violent attacks on civilians, and its recent resurgence in Africa could destabilize the region further. Al-Qaeda's growth could not only put African countries at risk but also pose a threat to global security. As such, it is crucial that international efforts work collaboratively to combat terrorism and prevent groups like Al-Qaeda from gaining a foothold in vulnerable regions.
In conclusion, Al-Qaeda's recent development is something that must be monitored closely. The organization's expansion into Africa must be curbed, and international efforts must continue to dismantle the group. At the same time, it is crucial to recognize that the fight against terrorism is a global one, and it must be fought strategically and systematically to ensure the safety and security of people worldwide.
From Extremism to Insurgency: The TTP's Ideology and Strategy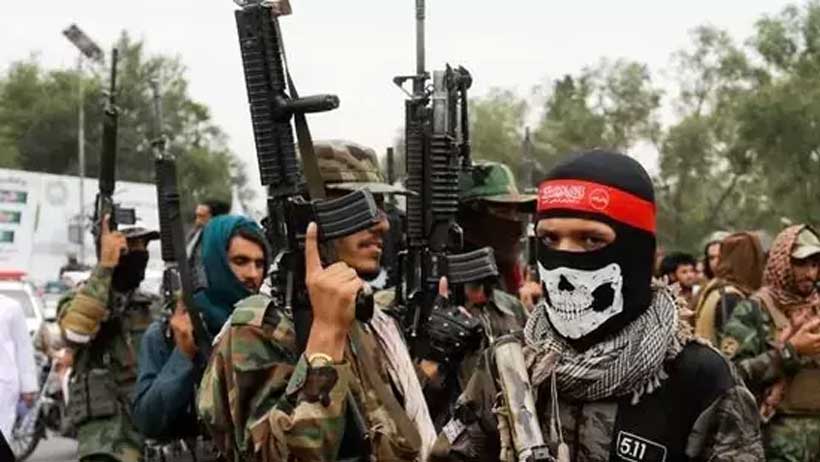 The Tehreek-e-Taliban Pakistan (TTP) is an insurgency group operating in Pakistan that has been responsible for numerous terrorist attacks in the country. The group emerged in 2007 as a merger of several Pakistani Taliban groups and has since carried out attacks on civilian and military targets, including schools, mosques, markets, and security forces.
The TTP's origins can be traced back to the Pakistani Taliban movement, which emerged in the early 2000s as a response to the US-led invasion of Afghanistan. The movement aimed to establish an Islamic state in Pakistan and was initially focused on fighting against the Pakistani government and its security forces. The movement gained strength in the tribal areas of Pakistan, where it established a parallel system of governance and carried out attacks on military and civilian targets.
In 2007, the TTP was formed as a merger of several Pakistani Taliban groups. The group was led by Baitullah Mehsud, who was killed in a US drone strike in 2009. Since then, the group has been led by several leaders, including Hakimullah Mehsud, who was killed in a US drone strike in 2013, and Mullah Fazlullah, who was killed in a drone strike in Afghanistan in 2018.
The TTP has been responsible for numerous terrorist attacks in Pakistan, including suicide bombings, targeted killings, and kidnappings. The TTP's attacks have resulted in the deaths of thousands of people in Pakistan, and the group has been designated as a terrorist organization by the Pakistani government, the United States, and other countries.
The TTP's tactics and strategies have evolved over time. Initially, the group focused on carrying out suicide bombings and other high-profile attacks. However, as the Pakistani military launched a series of operations against the group, the TTP shifted its focus to guerrilla warfare and targeted killings. The group has also used propaganda and social media to spread its message and recruit new members.
The Pakistani government has launched several operations against the TTP over the years, with varying degrees of success. The most recent operation, Zarb-e-Azb, was launched in 2014 and aimed to eliminate terrorist groups in the tribal areas of Pakistan. The operation was largely successful in disrupting the TTP's networks and reducing the number of attacks in the country.
However, the TTP remains a threat to Pakistan's security. The group continues to carry out attacks, and its networks have shifted to other parts of the country, including urban areas. The TTP's attacks have also inspired other extremist groups, such as ISIS and Al Qaeda, to carry out attacks in Pakistan.
The TTP's insurgency has also had broader implications for Pakistan's relations with its neighbors, particularly Afghanistan. The TTP has used Afghanistan as a safe haven, and there have been concerns about the group's links to the Afghan Taliban and other terrorist groups operating in Afghanistan. The TTP's activities have also led to tensions between Pakistan and the United States, which has carried out drone strikes against the group.
The TTP's insurgency has also had broader implications for Pakistan's society and economy. The group's attacks have deterred foreign investment and tourism, and they have also had a negative impact on the country's social and economic development. The TTP's activities have also contributed to the spread of extremist ideology in Pakistan and have made it more difficult for the government to implement social and economic reforms.
One of the major challenges facing Pakistan in its fight against the TTP is the group's use of safe havens in Afghanistan. The TTP has been able to operate from Afghanistan, where it enjoys the support of the Afghan Taliban and other terrorist groups. This has made it difficult for Pakistan to eliminate the group's networks and disrupt its activities.
Another challenge is the TTP's use of social media and propaganda to spread its message and recruit new members. The group has been able to use social media to reach a wider audience and to promote its extremist ideology. The TTP's propaganda has also been effective in recruiting new members, particularly young people who are disillusioned with the government and its policies.
To address these challenges, Pakistan needs to adopt a comprehensive approach to counterterrorism. This should include not only military operations but also efforts to address the root causes of terrorism, such as poverty, unemployment, and lack of education. The government needs to work closely with its neighbors, particularly Afghanistan, to disrupt the TTP's networks and eliminate its safe havens.
The government also needs to address the issue of social media and propaganda. This can be done by promoting alternative narratives and providing young people with opportunities for education and employment. The government also needs to work with social media companies to monitor and remove extremist content from their platforms.
In conclusion, the TTP is a significant insurgency group operating in Pakistan, and its activities have had a significant impact on the country's security and development. The group's tactics and strategies have evolved over time, and the government has launched several operations against the group with varying degrees of success. To address the challenges posed by the TTP, Pakistan needs to adopt a comprehensive approach to counterterrorism that addresses the root causes of terrorism, disrupts the group's networks, and addresses the issue of propaganda and social media. Only then can Pakistan hope to eliminate the threat posed by the TTP and other extremist groups operating in the country.
Revisiting Pulwama: Truth Revealed
On February 14, 2019, an explosive-laden car hit a convoy of Central Reserve Police Force (CRPF) in a suicide attack in the Pulwama District of Indian-Occupied Kashmir (IOK) killing 40 personnel and escalating the first air battle between Pakistan and India since 1971. New Delhi claimed that the attack was perpetrated from across the border from Pakistan by Jaish-e-Muhammad (JeM) and retaliated with massive airstrikes in Balakot district of the Pakistani province of Khyber Pakhtunkhwa KP violating the territorial integrity of its neighbor. Pakistan launched Operation Swift Retort and conducted six massive airstrikes at multiple targets in IOK. This tit-for-tat resulted in the shot down of an Indian jet MIG-21 and the capture of its pilot. However, the air blow could not assuage Indian designs. New Delhi continued prevailing a narrative of 'Terror-sponsoring' against Pakistan on several fronts. Notwithstanding, Satya Pal Malik, who was the governor of IOK at the time of the attack, revealed that the attack was an Indian administrative mistake, but the Modi Administration gave the onus to Pakistan.
Malik revealed that CRPF asked for five aircrafts to carry their people since such size of convoys do not move through the land. But the Home Ministry refused to give the aircraft. Malik claims that he conveyed this lack of administrative insight to PM Modi and its National Security Adviser Ajit Doval. The BJP administration replied, as Malik asserts, "Keep silence, all such onus is going towards Pakistan".
The Ministry of Foreign Affairs of Pakistan has asserted its stance in a press release saying that India again 'vindicated' Pakistan's stance on the attack and under the pretext of terrorism advances its Hindutva agenda for political gains. India's false narratives are again exposed to the world, the report says. In addition, Islamabad has also demanded an answer from New Delhi on his duplicity.
The ironic revelations signal three dimensions of India's mischievous conduct towards Pakistan. First, the political will to solve bilateral issues is missing on the part of India. Successive Indian administrations especially of the BJP do not consent to solve the Kashmir issue and play this card for tightening their grip on Lok Sabha. On the other hand, they refuse a third-party reconciliation peace process. As a result, the region remains the most disintegrated part of the earth.
Second, although India claims to be the largest democracy on the earth and propagates to adhere to the global values of mutual coexistence, fair conduct and mutual non-aggression, it follows them in letter but not in the true spirit. In fact, New Delhi is still motivated by Realpolitik and the policies of Chanakaya based on pure calculations of power, deception and bigotry.
Third, India is an irresponsible nuclear power that designs such defamations and conducts cross-border attacks on other nuclear power in disguise of its designs. There is no denying the fact that the Pulwama incident had the full potential to transform into a nuclear escalation. Having said that, these factors widely contribute to the regional escalations and strategic instability.
Thus, given the power diffusion in international affairs in the wake of China, India will continue portraying such behavior in the foreseeable future too using evolving geopolitical dynamics. Therefore, the region must not be left at the New Delhi's discretion. The international community must break its silence, and assert its stance on Indian duplicity. If not, the regional politics and escalations will have implications beyond the borders.