The Brussels Bombings: What We Can Do
In the face of the attacks in Brussels and Mosul, the wars in Syria, Iraq, Libya and Yemen, the attacks before in Paris, and what seems to be a constant barrage of incidents of violence, terror and war in so many parts of the world, many of us often feel powerless – left wondering what we can do and whether it will ever end or change.
Many of us also – many, many millions and hundreds of millions – want and know that it must change – and that what is being done now, whether by governments or non-state actors like ISIS, isn't the solution, but part of the problem we need to overcome.
Below are 10 actions we can do – short and long-term – to overcome the terror and war we are seeing – in Brussels, in Paris, in Syria, Turkey, Iraq, Libya, Yemen and elsewhere. There are 10. There are many, many more. We would invite you to add comments, suggestions, and additional ideas for action and practical steps. More than that: we would ask and invite you to join us and millions more, and work together to bring an end to cycles of war and violence intensifying rather than solving the very problems we need to address. PATRIR – the Romanian Peace Institute – is committed to practical action and work on the ground with our allies and partners in Iraq, Syria, Libya and Yemen working to end the wars and violence in those countries, and practical action and work to engage governments and people in Europe, North America and elsewhere to change our own policies and actions which are both fuelling and part of the terror and war taking place in these countries and elsewhere. We know though that this can't be done alone. That there are many amazing individuals, citizens, students, parents, journalists, artists, politicians, activists and others around the world who know that terror, war and violence as a response to terror, war and violence are not the solution but a continuing intensification and escalation of the problem. We know this – and so we are reaching out to you to see how we can do more together, and stop it.
10 Actions: Please share these broadly
1. Campaign for a Ban on Weapons Trade & Sales to all countries in the Middle East and North Africa involved in funding wars and attacks on civilians in the area, including Saudi Arabia, Turkey, Iran, Israel and Egypt. Belgium has already led the way with a ban on weapons sales to Saudi Arabia. This should be built on and extended in including a total EU-wide ban;
2. Development of an active, robust international solidarity platform with the people of Syria, Iraq, Libya and Yemen working to end the wars in their countries – including direct / active campaigning within countries in Europe, North America, and through the Middle East and North Africa to end policies of our own engagement in, contribution to, and escalation of wars in those countries. The response of tens of thousands of citizens across Europe to provide humanitarian aid and support is excellent – and needs to be increased. In addition to this though, we need to go several steps further and begin i. active and practical, real support to courageous citizens IN Syria, Iraq, Libya and Yemen working to end the wars in their countries; ii. engage IN OUR OWN COUNTRIES to change negative / violence and war escalating policies and actions which further feed into and fuel wars in the region – and which are themselves leading to wide-spread destruction and civilian casualties; iii. work actively to bring about real engagement at the diplomatic and political levels to bring about peace agreements in Syria, Libya, Yemen and Iraq.
3. Citizens – and governments, media, and social, cultural, religious and other figures – can also do much more to put a narrative and practice of dialogue, celebration and respect for diversity and each other, and positively affirm the values and principles we believe in; and not leave the space principally or only to messages of 'securitisation', 'terrorism' or 'us versus them'. This is not what most of us believe in. This is not what most of us want – in Belgium, in Europe, in North America…and in Syria, Iraq, Libya, Yemen and elsewhere – but we need to be much more active, more creative, more…joyful, inspired, courageous in making that visible.
4. As part of 1, 2 and 3 above, it would be wonderful to hold forums in every major city and in schools and universities across Europe and internationally addressing exactly the issue of how do we address, respond to, and overcome the drivers, conditions and causes of intolerance, enemy images, and all extreme violence, terrorism and war – from states and non-state actors – across Europe, North America, Syria, Iraq, Libya, Yemen and more broadly. These 'attacks' are not happening just in Europe or the United States. European Governments and the US are ALSO themselves involved in carrying out attacks in Syria, in Iraq, in Libya, and in providing weapons for attacks in those countries and Yemen, responsible for killings tens of thousands of civilians in total. In the same way we had a global anti-apartheid movement to support the people of South Africa in the 1970s and 80s, in the same way we've built movements on environment, civil rights, women's rights, and much more, we need a global movement now – and in all of our communities and countries – to transform how the world deals with conflicts, violence, war and "terrorism" – to end constant cycles of violence and policies and measures which are themselves violent and which escalate and intensify violence, and fail in any way to actually solve or address the real issues – and to bring forward real alternatives. It is our lives, our communities, our countries – all of us – that are affected, and it is time for us to change the policies and measures which are escalating this problem from all directions.
5. Creating a single web-site / web-platform which would bring together the best articles, analysis, speeches, videos, tutorials, and good information and sources that can help people 'make sense' of what's happening and why, and also show what we can do – in our communities, internationally, together – and help people creatively share ideas, encourage action, inspire engagement, would also be an important step. There are SUPERB materials, videos, publications, articles out there, and a lot of good and great work being done, but all too often we're simply not aware of it, or don't know where we can find it or how we can get involved. A good, multi-lingual web-site which could be a resource for people in Europe, the Middle East, North Africa, North America and more broadly would be a great platform to help support and catalyze efforts.
6. There's also this summer a 'Global Youth Rising' gathering at which activists, movements, organizations and citizens passionately involved from across Syria, Iraq, Libya, Yemen and all across Europe, North America and internationally are coming together for 10 days to look at what we can do in our own communities and countries and what we can do together globally to end these wars. People interested, passionate, engaged are welcome to come and be part of this (https://www.facebook.com/groups/GlobalYouthRising/). You can also help by helping to fund those coming from Syria, Iraq, Libya and Yemen to make their participation possible.
7. Another great step, in our communities, schools and universities, would be to organize a global week of action in which we foster and promote events, discussion, sharing, workshops and training on how to deal with the wars in Syria, Iraq, Libya and Yemen; how to deal with our own countries', militaries, and weapons companies' contributions to these wars, and what we can do – as citizens, as students, as human beings – to help change these policies and end them.
8. Going further from this – it would be good to have an international forum before the end of 2016 to bring together organizations, activists, movements, peace workers to take our work on making all of this happen to another level.
9. And, for the immediate, medium and long-term: working to have peace education introduced as part of core curriculum into all of our schools and education systems world-wide.
10. A real challenge at this moment are also the 'security', 'military' and 'academic' experts, media and government officials, some / many of whom respond with 'stock' answers of increased securitisation, monitoring, restrictions on civil liberties and freedoms, and increased support for war and armed attacks in the region. Like hate speech and extremism everywhere, this should be actively challenged and not simply accepted as 'expert' advice – often by experts who have never been in the region, often promote quite extremist views, and who's 'recommendations' have in many cases been proven time and time again to be the problem, not part of the solution.
We are not powerless. We are not alone. We do not have to sit back and feel that nothing can be done. We are each of us. We are all of us. We are many, different, beautiful and wonderful – in Syria, in Belgium, in Iraq, in France, in Libya, in the United States, in Yemen, in Italy, in….every home, school, office, community and country around the world.
We have as a species overcome incredible injustice, violence, tyranny and oppression in the past. Wherever there has been 'wrong' there have been those who with creativity, courage, love and passion have struggled to help overcome it and work for better. We can do this – with respect, with sound, intelligent, real solutions that actually address and solve problems rather than making them worse. With action. Like marshalling our resources to respond to the outbreak of Ebola, we need to marshall our resources to respond to, overcome and transcend the war making, war intensifying, war fuelling policies of terrorist attacks – from airforces and suicide bombers, from politicians and 'extremists' of all shapes and stripes, whose answer to killing and war is killing and war.
This is the moment at which the candles we light…for New York, for Baghdad, for Paris, for Raqqa, for Misrata and Bengazi, for Ankara, for Sanaa, Mosul and Brussels, become lights that spread from heart to heart and mind to mind, and call us to rise, call us to stand, call us to have a dream and know that a world beyond war, hatred and violence is possible. Call us to act.
And not to stop, until we have changed and overcome this terror-war system. It can be stopped. It will be stopped. We are the ones who must stop it.
How Al-Qaeda's Recent Growth in Africa Poses a Threat to Global Security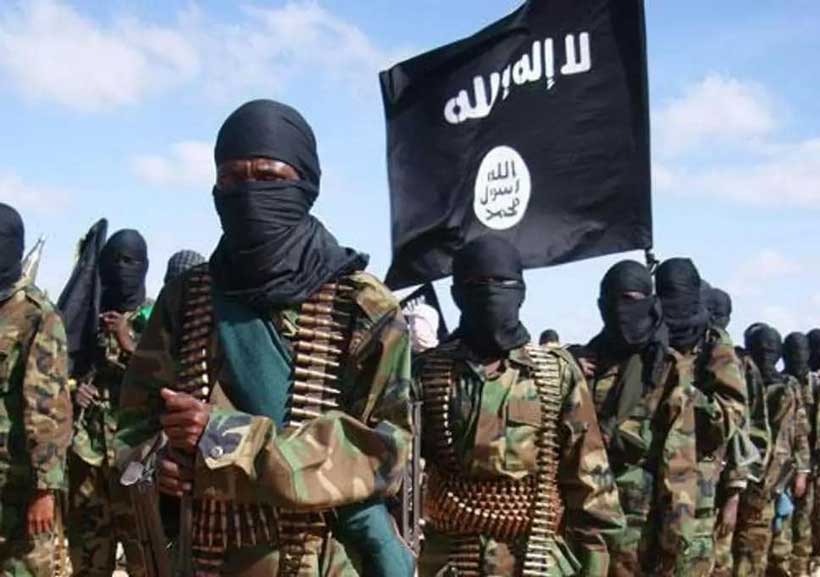 Al Qaeda's ideology is based on the belief that the West is at war with Islam, and  jihad is the only way to defend Muslims and their lands. The group has been weakened in recent years by military and intelligence operations, In 2022 a Leader of Al Qaeda Aiman Al zawahiri killed by American drone strike in Kabul , but it continues to pose a threat to global security.
Al-Qaeda has been a global terror organization for several years, and it is notorious for its involvement in several deadly attacks. Recently, Al-Qaeda has been making headlines in various news outlets due to its apparent expansion and development.
The primary focus of Al-Qaeda's recent growth and development seems to be the African continent. While it is hard to determine if Al-Qaeda is expanding, it is clear that its activities in Africa are increasing. The organization is working to establish a stronger presence in the region, and it is attempting to recruit more members from various African countries. It has also been reported that Al-Qaeda is working to secure more funding from wealthy donors in the region.
Al-Qaeda's recent activity in Africa is concerning, given the region's political instability and weak security infrastructure. The organization's presence could destabilize the region further, and its involvement would make the fight against terrorism in Africa even more challenging.
Al-Shabab fighters have attacked a military base housing Ugandan forces of the African Union peacekeeping mission in Somalia, according to the East African country's contingent and a Somali captain.Al-Shabab has claimed in a statement that it carried out suicide bomb attacks and killed 137 soldiers.
The attack by Al-Shabab on the military base housing Ugandan forces of the African Union peacekeeping mission in Somalia could lead to a destabilization of the region. The Somali government, along with its allies, will need to take immediate action to ensure the safety of civilians and prevent any further attacks by extremist groups. Additionally, the attack may undermine efforts to bring stability to the country and lead to a setback in the fight against terrorism in the region. It is crucial for all parties involved to come together and work towards a peaceful resolution.
The attack on the military base may have several other impacts, including:
Loss of life and property: The attack may lead to the death of soldiers, civilians and destruction of property, causing immense suffering to the people in the area.
Displacement of people: The attack may cause the displacement of people living in the area, leading to a humanitarian crisis.
Political instability: The attack may lead to political instability in Somalia, further complicating efforts to establish a stable government.
Increase in extremist activities: The attack may embolden extremist groups, leading to an increase in their activities in the region and beyond.
Overall, the attack underscores the need for increased security measures and surveillance to prevent similar attacks in the future. It also highlights the urgency of resolving the conflict in Somalia to ensure lasting peace and stability in the region.
It is also worth noting that Al-Qaeda's recent development is not just limited to Africa. The organization is attempting to rebrand itself and distance itself from its past. Recent propaganda released by Al-Qaeda seems more focused on portraying the organization as a force that is fighting for the oppressed and against oppressive governments. It is possible that this rebranding effort is an attempt to attract new members and supporters.
Although Al-Qaeda's recent development may be a cause for concern, it is important to note that the organization's capabilities are not what they once were. Due to relentless efforts to dismantle the organization, Al-Qaeda is not as powerful as it once was. Nevertheless, it remains a significant threat to global security, and countries and international organizations must continue to work together to fight against terrorism.
However, Al-Qaeda's growth is a matter of concern for global security. While the world's superpowers may be busy dealing with other geopolitical challenges, Al-Qaeda's activities should not be ignored. The organization has a long history of perpetrating violent attacks on civilians, and its recent resurgence in Africa could destabilize the region further. Al-Qaeda's growth could not only put African countries at risk but also pose a threat to global security. As such, it is crucial that international efforts work collaboratively to combat terrorism and prevent groups like Al-Qaeda from gaining a foothold in vulnerable regions.
In conclusion, Al-Qaeda's recent development is something that must be monitored closely. The organization's expansion into Africa must be curbed, and international efforts must continue to dismantle the group. At the same time, it is crucial to recognize that the fight against terrorism is a global one, and it must be fought strategically and systematically to ensure the safety and security of people worldwide.
From Extremism to Insurgency: The TTP's Ideology and Strategy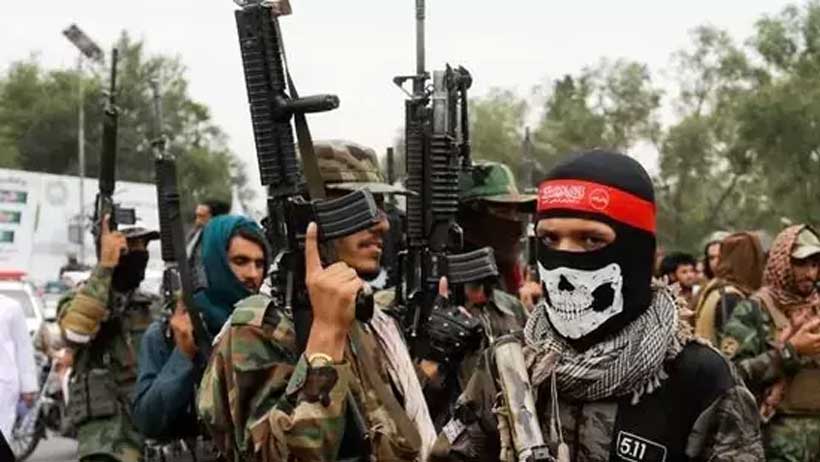 The Tehreek-e-Taliban Pakistan (TTP) is an insurgency group operating in Pakistan that has been responsible for numerous terrorist attacks in the country. The group emerged in 2007 as a merger of several Pakistani Taliban groups and has since carried out attacks on civilian and military targets, including schools, mosques, markets, and security forces.
The TTP's origins can be traced back to the Pakistani Taliban movement, which emerged in the early 2000s as a response to the US-led invasion of Afghanistan. The movement aimed to establish an Islamic state in Pakistan and was initially focused on fighting against the Pakistani government and its security forces. The movement gained strength in the tribal areas of Pakistan, where it established a parallel system of governance and carried out attacks on military and civilian targets.
In 2007, the TTP was formed as a merger of several Pakistani Taliban groups. The group was led by Baitullah Mehsud, who was killed in a US drone strike in 2009. Since then, the group has been led by several leaders, including Hakimullah Mehsud, who was killed in a US drone strike in 2013, and Mullah Fazlullah, who was killed in a drone strike in Afghanistan in 2018.
The TTP has been responsible for numerous terrorist attacks in Pakistan, including suicide bombings, targeted killings, and kidnappings. The TTP's attacks have resulted in the deaths of thousands of people in Pakistan, and the group has been designated as a terrorist organization by the Pakistani government, the United States, and other countries.
The TTP's tactics and strategies have evolved over time. Initially, the group focused on carrying out suicide bombings and other high-profile attacks. However, as the Pakistani military launched a series of operations against the group, the TTP shifted its focus to guerrilla warfare and targeted killings. The group has also used propaganda and social media to spread its message and recruit new members.
The Pakistani government has launched several operations against the TTP over the years, with varying degrees of success. The most recent operation, Zarb-e-Azb, was launched in 2014 and aimed to eliminate terrorist groups in the tribal areas of Pakistan. The operation was largely successful in disrupting the TTP's networks and reducing the number of attacks in the country.
However, the TTP remains a threat to Pakistan's security. The group continues to carry out attacks, and its networks have shifted to other parts of the country, including urban areas. The TTP's attacks have also inspired other extremist groups, such as ISIS and Al Qaeda, to carry out attacks in Pakistan.
The TTP's insurgency has also had broader implications for Pakistan's relations with its neighbors, particularly Afghanistan. The TTP has used Afghanistan as a safe haven, and there have been concerns about the group's links to the Afghan Taliban and other terrorist groups operating in Afghanistan. The TTP's activities have also led to tensions between Pakistan and the United States, which has carried out drone strikes against the group.
The TTP's insurgency has also had broader implications for Pakistan's society and economy. The group's attacks have deterred foreign investment and tourism, and they have also had a negative impact on the country's social and economic development. The TTP's activities have also contributed to the spread of extremist ideology in Pakistan and have made it more difficult for the government to implement social and economic reforms.
One of the major challenges facing Pakistan in its fight against the TTP is the group's use of safe havens in Afghanistan. The TTP has been able to operate from Afghanistan, where it enjoys the support of the Afghan Taliban and other terrorist groups. This has made it difficult for Pakistan to eliminate the group's networks and disrupt its activities.
Another challenge is the TTP's use of social media and propaganda to spread its message and recruit new members. The group has been able to use social media to reach a wider audience and to promote its extremist ideology. The TTP's propaganda has also been effective in recruiting new members, particularly young people who are disillusioned with the government and its policies.
To address these challenges, Pakistan needs to adopt a comprehensive approach to counterterrorism. This should include not only military operations but also efforts to address the root causes of terrorism, such as poverty, unemployment, and lack of education. The government needs to work closely with its neighbors, particularly Afghanistan, to disrupt the TTP's networks and eliminate its safe havens.
The government also needs to address the issue of social media and propaganda. This can be done by promoting alternative narratives and providing young people with opportunities for education and employment. The government also needs to work with social media companies to monitor and remove extremist content from their platforms.
In conclusion, the TTP is a significant insurgency group operating in Pakistan, and its activities have had a significant impact on the country's security and development. The group's tactics and strategies have evolved over time, and the government has launched several operations against the group with varying degrees of success. To address the challenges posed by the TTP, Pakistan needs to adopt a comprehensive approach to counterterrorism that addresses the root causes of terrorism, disrupts the group's networks, and addresses the issue of propaganda and social media. Only then can Pakistan hope to eliminate the threat posed by the TTP and other extremist groups operating in the country.
Revisiting Pulwama: Truth Revealed
On February 14, 2019, an explosive-laden car hit a convoy of Central Reserve Police Force (CRPF) in a suicide attack in the Pulwama District of Indian-Occupied Kashmir (IOK) killing 40 personnel and escalating the first air battle between Pakistan and India since 1971. New Delhi claimed that the attack was perpetrated from across the border from Pakistan by Jaish-e-Muhammad (JeM) and retaliated with massive airstrikes in Balakot district of the Pakistani province of Khyber Pakhtunkhwa KP violating the territorial integrity of its neighbor. Pakistan launched Operation Swift Retort and conducted six massive airstrikes at multiple targets in IOK. This tit-for-tat resulted in the shot down of an Indian jet MIG-21 and the capture of its pilot. However, the air blow could not assuage Indian designs. New Delhi continued prevailing a narrative of 'Terror-sponsoring' against Pakistan on several fronts. Notwithstanding, Satya Pal Malik, who was the governor of IOK at the time of the attack, revealed that the attack was an Indian administrative mistake, but the Modi Administration gave the onus to Pakistan.
Malik revealed that CRPF asked for five aircrafts to carry their people since such size of convoys do not move through the land. But the Home Ministry refused to give the aircraft. Malik claims that he conveyed this lack of administrative insight to PM Modi and its National Security Adviser Ajit Doval. The BJP administration replied, as Malik asserts, "Keep silence, all such onus is going towards Pakistan".
The Ministry of Foreign Affairs of Pakistan has asserted its stance in a press release saying that India again 'vindicated' Pakistan's stance on the attack and under the pretext of terrorism advances its Hindutva agenda for political gains. India's false narratives are again exposed to the world, the report says. In addition, Islamabad has also demanded an answer from New Delhi on his duplicity.
The ironic revelations signal three dimensions of India's mischievous conduct towards Pakistan. First, the political will to solve bilateral issues is missing on the part of India. Successive Indian administrations especially of the BJP do not consent to solve the Kashmir issue and play this card for tightening their grip on Lok Sabha. On the other hand, they refuse a third-party reconciliation peace process. As a result, the region remains the most disintegrated part of the earth.
Second, although India claims to be the largest democracy on the earth and propagates to adhere to the global values of mutual coexistence, fair conduct and mutual non-aggression, it follows them in letter but not in the true spirit. In fact, New Delhi is still motivated by Realpolitik and the policies of Chanakaya based on pure calculations of power, deception and bigotry.
Third, India is an irresponsible nuclear power that designs such defamations and conducts cross-border attacks on other nuclear power in disguise of its designs. There is no denying the fact that the Pulwama incident had the full potential to transform into a nuclear escalation. Having said that, these factors widely contribute to the regional escalations and strategic instability.
Thus, given the power diffusion in international affairs in the wake of China, India will continue portraying such behavior in the foreseeable future too using evolving geopolitical dynamics. Therefore, the region must not be left at the New Delhi's discretion. The international community must break its silence, and assert its stance on Indian duplicity. If not, the regional politics and escalations will have implications beyond the borders.