Kazakhstan's Snap Election Affirm Nazarbayev's Power in Uncertain Environments
The Kazakhstan snap Parliamentary elections were held on 20 March 2016. The snap elections were called amidst economic turmoil and fears that the Kazakhstan government would lose voter and public confidence because of the economic situation in Kazakhstan.
The elections will solidify autocratic President Nursultan Nazarbayev's rule over the country and make it appear that he has the unwavering support of the people of Kazakhstan. Reports of crackdown of dissent suggest otherwise. The crackdowns, aimed at political dissidents and non-conformists to President Nazarbayev's policies, is a way to control civil unrest and silence critics which is a longstanding criticism of the Nazarbayev Administration.
The elections did not generate significant differences in the country's political landscape which has remained relatively unchanged since Nazarbayev gained power in 1989. Arguably, the elections are part of Nazarbayev's attempts to make Kazakhstan appear as a democratic country and are part of "managed democracy." The elections are being held against the backdrop of a failing economy, fluctuating tenge, low oil revenue prices and the oil market crash, political dissent, and Nazarbayev's need to be reaffirmed by the people of Kazakhstan. The election will also show regional countries that Kazakhstan handle economic problems and is a reliable partner. Nazarbayev's victory was predictable and negative implications stemming from a minor Parliamentary mix-up are non-existent.
A Commonwealth of Independent States (CIS) mission monitored the elections. Kazakhstan's past elections have fallen short of international standards citing lack of competitive candidates and corruption. As many as 234 candidates from the following six parties vied for 98 available parliament seats: the ruling Nur Otan party and the Party of President Nursultan Nazarbayev (127 candidates), Ak Zhol (35 candidates), Auyl (19 candidates), the Communist People's Party of Kazakhstan (22 candidates), the Nationwide Social Democratic Party (23 candidates) and the Birlik party (eight candidates). Over 1,000 candidates are running for seats in the lower Parliament. Not much has changed as the other parties platforms do not vary that greatly. Political parties are prohibited from forming blocks.
According to Radio Free Europe/Radio Liberty, the results of the March 20, 2016, parliamentary elections show, "that three parties will have seats in the Majlis[:]Nur-Otan got 82.15 percent of the vote; Ak Zhol, 7.18 percent; and the Communist People's Party of Kazakhstan took 7.14 percent." These results are similar to the 2012 Parliamentary elections which highlights the lack of political variety and true democracy in the country. The elections were hailed a success by regional organizations, the SCO and the CIS. The ODIHR did not agree as Kazakhstan has a long way to go to fulfill its democratic agreement.
International observers were not surprised at the results. As early voting commenced on Sunday, the Kazakh Central Election Committee, stated that the elections were transparent. The OSCE have been heavily involved as "the OSCE/ODIHR Election Observation Mission opened in Astana on17 February, with an11 member core team and 28 long-term-observers deployed throughout the country."
Whether or not the elections will expedite the reforms or guarantee implementation, the economy continues to slow. If Nur Otan retains its majority in Kazakhstan's Parliament, the speed of implementation would not be effected. The snap elections directly are not being held to give the government a mandate on "100 steps." The legitimacy of "100 steps" is derived from the President and support from Parliament and the overall willingness to reform Kazakhstan. Fifty-nine laws have already entered into force citing information from the Astana Times.
The snap elections center on economic recovery and political change. The snap elections are supported by the Majlis, and the miners and metallurgists to allow for "further implementation of reforms," under Plan of the Nation (or "100 Steps") and to "understand how we work in a new way, what laws should be adopted to meet the requirements of a market economy," according to the Kazakh BNews news portal. The Head of the Assembly of Peoples of Kazakhstan (APK) stated elections will benefit the country politically and economically. Kazakhstan's People's Democratic Patriotic Party, known as "Aul" Party, also supports the snap elections. Support from Aul makes the elections and the decision not so one-sided appear pluralistic. The Astana Times, published astonishing, but not surprising, poll results about voting in a new Majlis and reforms: "92 percent of citizens believe the early elections make the public more confident the new reforms will be implemented." Other poll results are similar.
Recently, on 12 January 2016, protests were held in Astana against the Kazakh Bank and the falling tenge. In response, the Kazakh government offered powdered mare's milk on the global market which "can generate product worth $1 billion (a year)" to mitigate declining global oil prices. Another recent incident was the firing of the Sovereign Wealth Fund manager, Berik Otemurat, stated Kazakhstan's National Oil Fund would run out in the next six or seven years. The National Oil Fund, often used as an emergency fund, has fallen 17% from $77 billion since August 2014 and the government is withdrawing about according to the Wall Street Journal. The tenge strengthened slightly in February after the currency declined after the government began to float the currency and the country is still experiencing weakened GDP growth. By mid-March the tenge has recovered by 10%.
Two activists in Kazakhstan, Serizkhan Mambetalin and Ermek Narymbaev, were convicted and sent to prison for two and three years respectively for Facebook posts "inciting national discord" (Article 174 of the Criminal Code) and the "authorities claimed the clips amounted to a 'serious crime against peace and security of humankind' " according to Human Rights Watch. The two men were arrested in October 2015 and their trial began 9 December 2015. A third activist, Bolatbek Blyalov, has movement restricted for three years and cannot "[change] his place of residence or work, or [spend] time in public areas during his time off." The punishment for the three activists violates many of Kazakhstan's international commitments. On 22 February, the head of the Union of Journalists of Kazakhstan National Press Club, Seitkazy Matayev, was arrested on charges of corruption—accused of tax evasion and embezzlement of funds. According to TengrinNews, "the state anti-corruption agency said Matayev was detained along with his son Aset Matayev who heads the private KazTAG news agency." Seitkazy Matayev was President Nazarbayev's press secretary from 1991 to 1993. The Committee on Protecting Journalists reported that the Mateyevs sent statements to Adil Soz (a local press group) indicated harassment by city and state authorities began in January 2016.
There was also a recent protest in Almaty on 18 March 2016 about the incarceration of activist Yermek Narymbayev, one of the facebook activists, jailed for incitement ethnic strife (Kazakhstan Criminate Code Article 174).
Kazakhstan repeatedly has fallen short of commitments for democratic reforms (particularly press freedoms) and instead has strengthened Nazarbayev's soft authoritarianism. Edward Schatz categorizes Kazakhstan as a soft authoritarian regime that engages in managed information and "[discourages] opposition and [encourages] pro-regime authorities." Information management, according to Schatz, is not only through media, but by staging "many events to convey information dramatically." Nazarbayev has a history of staging political events. Applying this notion to snap elections, Kazakhstan's citizens know of the economic troubles. Snap elections are unnecessary to highlight the problem and snap elections give the impression the government is actively handling the problem and that political change is imminent.
Kazakhstan does consider itself a democracy and whether or not Kazakhstan's democracy meets international standards will be revealed once institutions are strengthened. The Kazakhstan-based Astana Times calls the 20 March elections the first step towards returning "to the levels of growth and prosperity we experienced." Constitutional reforms may give more power to the lower house, redistributing more power from the strong Presidential system the country now has (in theory).
Poor economic conditions are simple a pretext for squashing dissent and reducing political opposition. The poor economic conditions should be viewed as an opportunity to engage and strengthen civil society, establish dialogue between the government and non-governmental organizations, strengthen financial institutions, and explore alternatives in the energy sector. The crash of the commodities and oil markets presents Kazakhstan a unique opportunity to diversify its economy. The elections also present the opportunity to implement electoral reform as Nazarbayev has not picked a successor which greatly increases political instability and the possible formation of a power vacuum.
Kazakhstan during its time as the Chair for the Organization for Security and Cooperation in Europe has failed to live up to its democratic obligations. The early Presidential elections of April 2015 showed that democratic reforms have yet to materialize. However, failure of democratization (all-encompassing to include media and political rights) and constant criticism has not stopped Kazakhstan from taking on the role of an international mediator on many high-profile conflicts—Iran and Syria—and from becoming a reliable and cooperative economic, trade, and security partners to its neighbors. Kazakhstan's slow rise on the stage fuel autocratic behaviors.
Kazakhstan's elections, while varied, reflect Kazakhstan's wavering commitment to democracy and lack of party pluralism. Snap elections and early Presidential elections provide an opportunity for Kazakhstan to slowly implement electoral reforms and most importantly media reforms. Kazakhstan's Election Law is weak as it does provide for equal party distribution and fails to provide a concrete and non-ambiguous criteria for campaign finance.
Productive Employment Needed to Boost Growth in Tajikistan
Tajikistan will need to create enough jobs to maximize productivity of the country's increasing working-age population and spur economic growth, says a new Asian Development Bank (ADB) report.
In its new Asian Development Outlook (ADO) 2018, ADB projects Tajikistan's gross domestic product (GDP) growth to reach 6% in 2018 and 6.5% in 2019. GDP growth for the country stood at 7.1% in 2017. ADO is ADB's annual flagship economic publication.
"Tajikistan has a young population and the percentage of working-age people is projected to continue rising to 2030. In many countries, this has led to higher growth from a 'demographic dividend'," said Pradeep Srivastava, ADB Country Director for Tajikistan. "But for Tajikistan to benefit from such a dividend, it needs to undertake structural reforms to improve the investment climate, increase human capital and skills, and let entrepreneurship flourish to create productive jobs for the workforce."
Despite Tajikistan's economy growing at an average of about 7.2% from 1997 to 2016, the country is not creating enough productive jobs for its growing working-age population, which grew by 3% annually from 1991 to 2016. However, employment only rose by 0.7% annually over the same period. The report notes the need for structural reforms to improve the country's business climate—for example, reducing and consolidating the number of inspection bodies, creating a healthier banking sector to facilitate lending, and streamlining procedures for issuing construction permits, paying taxes, and enforcing contracts.
The report also highlights the importance of strengthening local value chains and helping small and medium-sized enterprises improve their productivity and earnings to promote job creation. Assessing demand for various skills and using that information to improve job training can match workforce skills to market demand.
ADB's growth forecasts for Tajikistan in 2018 comes on the back of expected fiscal tightening from the government to address the high ratio of public debt to GDP, which will likely constrain public investment, and a weak banking sector curbing private investment. The slight recovery in growth projection in 2019 is based on expected gains in the country's manufacturing and mining sectors, as well as strengthened remittances.
Inflation is forecast to accelerate to 7.5% in 2018—reflecting higher liquidity spurred by potential sizable bank recapitalization, public salary and electricity tariff hikes, and modest somoni depreciation—before easing back to 7.0% in 2019. In 2017, inflation reached 6.7%.
ADB is celebrating 20 years of development partnership with Tajikistan in 2018. To date, ADB has approved around $1.6 billion in concessional loans, grants, and technical assistance to the country. ADB and Tajikistan's development partnership, which began in 1998, has restored and built the country's new transport and energy infrastructure, supported social development, expanded agricultural production, and improved regional cooperation and trade.
ILO Reports Important Progress on Child Labour and Forced Labour in Uzbek Cotton Fields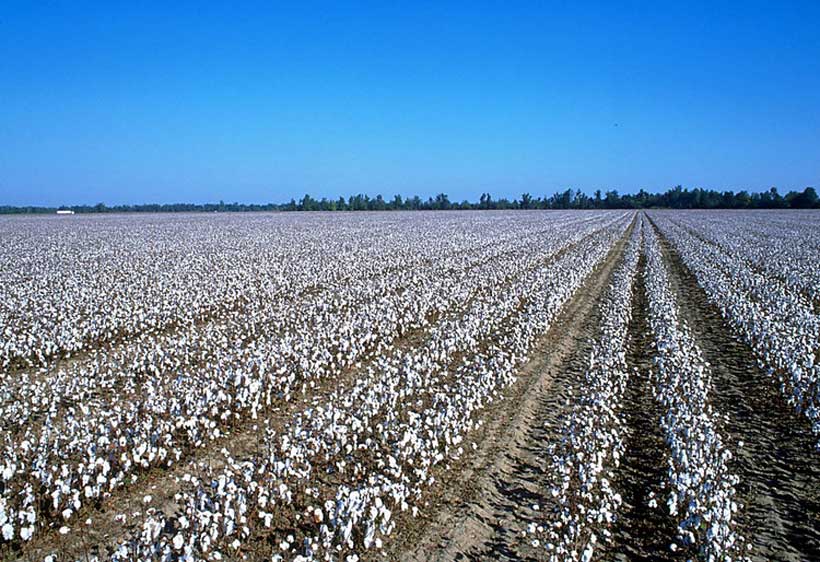 A new International Labour Organization report to the World Bank finds that the systematic use of child labour in Uzbekistan's cotton harvest has come to an end, and that concrete measures to stop the use of forced labour have been taken.
The report Third-party monitoring of measures against child labour and forced labour during the 2017 cotton harvest in Uzbekistan is based on more than 3,000 unaccompanied and unannounced interviews with a representative sample of the country's 2.6 million cotton pickers. It shows that the country is making significant reforms on fundamental labour rights in the cotton fields.
"The 2017 cotton harvest took place in the context of increased transparency and dialogue. This has encompassed all groups of civil society, including critical voices of individual activists. This is an encouraging sign for the future. However, there is still a lag between the sheer amount of new decrees and reforms being issued by the central government and the capacity to absorb and implement these changes at provincial and district levels," says Beate Andrees, Chief of the ILO's Fundamental Principles and Rights at Work Branch.
The ILO has been monitoring the cotton harvest for child labour since 2013. In 2015, it began monitoring the harvest for forced labour and child labour as part of an agreement with the World Bank.
Interviews carried out by the monitors took place in all provinces of the country and included cotton pickers and other groups which are directly or indirectly involved in the harvest such as local authorities, education and medical personnel. In addition, a telephone poll of 1,000 randomly selected persons was conducted. Before the harvest, the ILO experts organized training for some 6,300 people directly involved with the recruitment of cotton pickers.
The results confirm that the large majority of the 2.6 million cotton pickers engaged voluntarily in the annual harvest in 2017 and that there is a high level of awareness in the country about the unacceptability of both child and forced labour. The report confirms earlier findings that the systematic use of child labour in the cotton harvest has ended though continued vigilance is required to ensure that children are in school.
Instructions have been given by the Uzbek national authorities to local administrations to ensure that all recruitment of cotton pickers is on a voluntary basis. In September 2017, an order was given withdrawing certain risk groups (students, education and medical personnel) from the harvest at its early stage.
Moreover, cotton pickers' wages have been increased in line with recommendations by the ILO and the World Bank. The ILO recommends that the government continues to increase wages and also addresses working conditions more broadly to further attract voluntary pickers.
Last September, Uzbekistan President Shavkat Mirziyoyev spoke before the United Nations General Assembly in New York where he pledged to end forced labour in his country and underscored his government's engagement with the ILO. In November 2017, at the Global Conference on the Sustained Eradication of Child Labour in Argentina, Uzbekistan also pledged to engage with independent civil society groups on the issue.
The ILO Third-Party Monitoring (TPM) project in Uzbekistan will now focus on the remaining challenges, particularly the need for further awareness raising and capacity building, which varies between provinces and districts. It will ensure that all those involved in recruitment will have the information and tools needed to ensure that cotton pickers are engaged in conformity with international labour standards.
The monitoring and results from a pilot project in the area of South Karkalpakstan also show that cotton picking economically empowers women in rural areas. The cotton harvest provides many women with a unique opportunity to earn an extra cash income which they control and can use to improve the situation of their families.
The ILO TPM Project is funded by a multi-donor trust fund with major contributions by the European Union, United States and Switzerland.
Kazakhstan Launches Online Platform for Monitoring and Reporting Greenhouse Gases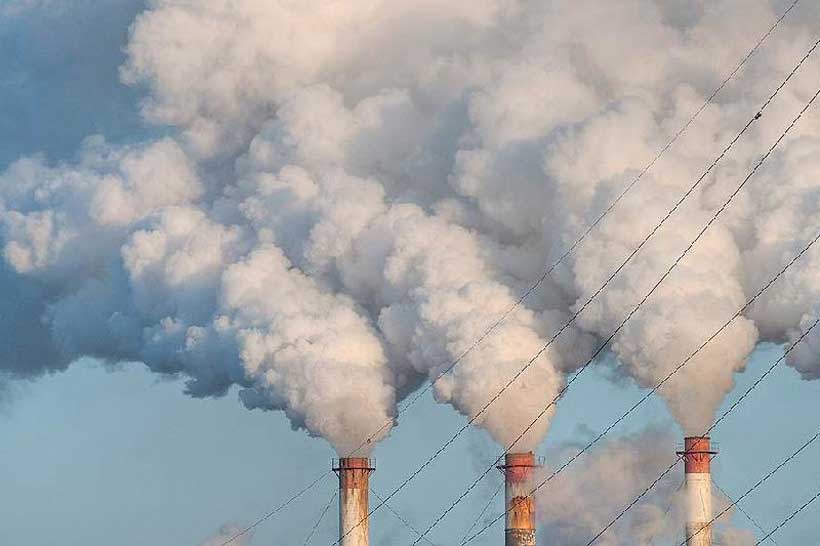 An online platform for monitoring, reporting and verifying emission sources and greenhouse gases (GHG) was officially launched today by the Ministry of Energy of the Republic of Kazakhstan and the World Bank.
The platform is an essential element of the National Emissions Trading System of Kazakhstan, which was launched in 2013 as the country's main instrument to regulate domestic CO2 emissions and to drive the development of low-carbon technologies. Today, the National Emissions Trading System of Kazakhstan covers all major companies in the energy, oil and gas sectors, mining, metallurgical, chemical and processing industries.
Since 2014, the World Bank Trust Fund Partnership for Market Readiness has provided technical assistance to Kazakhstan in supporting the implementation of the National Emissions Trading System of Kazakhstan and related climate change mitigation policies.
"Kazakhstan's emissions trading system is the first of its kind in the Central Asia region," said Ato Brown, World Bank Country Manager for Kazakhstan. "With support from the Partnership for Market Readiness, the country has made a great effort to develop policy options for mid- and long-term emissions pathways and to develop an action plan on GHG emissions reductions by 2030. The World Bank will continue to support the Government during the crucial stages of policy implementation."
The platform enables Kazakhstan's major emitters to transmit and record data on GHGs emissions, as well as trade online. The National Allocation Plan, adopted in January 2018, sets an emission cap for 129 companies for the period 2018-2020. Per the national allocation plan, quotas have been allocated until 2020.
"The electronic platform undoubtedly proves the evolution of the Kazakhstan emission control system, which will allow the monitoring, reporting and verification system to be upgraded to a much higher level," said Sergei Tsoy, Deputy General Director of JSC Zhasyl Damu.
GHG data is confirmed by accredited bodies for verification and validation and transferred to the Cadastre using an electronic digital signature. To date, there are seven verification companies accredited in Kazakhstan, with five more in the process of accreditation.
The platform was developed by JSC Zhasyl Damu with the support of France's Technical Center on Air Pollution and Greenhouse Gases. The system is administered by JSC Zhasyl-Damu, while the beneficiaries are the Climate Change Department and the Committee for Environmental Regulation and Control of the Ministry of Energy of the Republic of Kazakhstan.
Background
Kazakhstan is one of the largest emitters of GHG in Europe and Central Asia with total annual national emissions of 300.9 MtCO2e in 2015. The energy sector accounts for 82% of total GHG emissions, followed by agriculture (9.6%) and industrial processes (6.4%). More than 80% of produced electricity in Kazakhstan is coal-fired, followed by natural gas (7%) and hydro power (8%).
Kazakhstan proposed as its Nationally Determined Contribution (NDC) an economy-wide reduction of GHG emissions of 15% from 1990 emissions levels by 2030. Kazakhstan ratified the Paris Agreement in November 2016 and committed itself to the fulfilment of the proposed target as its first INDC. The objective will contribute to sustainable economic development as well as to the achievement of the long-term global goal of keeping global temperatures below 2 degrees Celsius.