Belgium's viper's nest of Salafi 'Bros'
There are many reasons why Belgium has become a hotbed of radical Islamism. Some of the answers may lie in the implanting of Saudi Salafist preachers in the country from the 1960s. Keen to secure oil contracts, Belgium's King Baudouin made an offer to Saudi King Faisal, who had visited Brussels in 1967: Belgium would set up a mosque in the capital, and hire Gulf-trained clerics.
At the time, Belgium was encouraging Moroccan and Turkish workers to come into the country as cheap labour. The deal between the two Kings would make the mosque their main place of worship…. the Saudis, through their Wahhabi slush fund the Muslim World League in 1978 opened the Great Mosque of Brussels, as well as the seat of the Islamic and Cultural Centre of Belgium (ICC).
On March, 22, 2016 Brussels Wahabi Salafis attacked Brussels Belgium: Zaventem airport and Maelbeek metro station which in total killed at least 31 people and injured up to 270. The Salafi Jihadist group ISIS claimed responsibility for the attacks.
Many of the terrorists had connections with Molenbeek District of Brussels, long considered a major terrorist center in Europe second only to 'Londonistan'. Brussels itself has a 70% emigre population especially from Morocco. Out of a population of only 11 million, 500,000 are Muslims mainly as a result of rampant Moroccan and Turkish immigration. More than 500 young Muslim men have been radicalized to join ISIS in Syria. Many of them coming home target their own country for Salafist Jihad. They get support from the 90,000 Muslims of Moroccan, Algerian and Turkish decent living in Molenbeek. There are from 20 Mosques and dozens of Salafist prayer halls in Molenbeek. With Salafism on the rise, this ghetto is a tinder box of anti-Western animosity fueled by Saudi sponsored Wahhabi Salafi Imam hate preachers.
George Dallemagne, a Belgian member of parliament for the centre-right CDH, an opposition party has identified thee heart to the terror problem springing out of Muslim communities. says the Salafist clerics have tried to undermine attempts by Moroccan immigrants to integrate into Belgium. "We like to think Saudi Arabia is an ally and friend, but the Saudis are always engaged in double-talk: they want an alliance with the West when it comes to fighting Shias in Iran, but nonetheless have a conquering ideology when it comes to their religion in the rest of the world," he said.
Mr Dallemagne has sponsored many resolutions in the Belgian parliament aimed at loosening ties with Saudi Arabia, and reducing the Salafist influence in Belgium. "We can't have a dialogue with countries that want to destabilise us," he says. "The problem is that it is only recently that authorities are finally opening their eyes to this."
Najim Laachraoui (aka, Soufiane Kayal ) aged 24 (dead). He is reported to have been an ISIS recruiter and who travelled to Syria in 2013 and was travelling with Salah Abdeslam. He is suspected of being the bomb maker of the bombs in Brussels as well as Paris. This Wahhabi Salafi is dead.
Ibrahim el-Bakraoui (dead)
Khalid el-Bakraoui aged 27, was one of the metro bombers. He was a previous criminal jailed for armed robbery. This Wahhabi Salafi is also now dead.
Ibrahim el-Bakraoui aged 29, blew himself up at Zaventem airport. He had previously been deported from Turkey to Holland (at his own request) in 2015 as an Ex-ISIS fighter. A confused and scared message left on an abandoned computer by Ibrahim El Bakraoui indicates the Brussels attack may have been brought forward because the group was worried that police were closing in after Abdeslam's arrest. "Hunted everywhere… no longer safe," Ibrahim said in the message. "I don't know what to do."
Prior to this terror attack the two brothers were suspected of hiring properties as hideouts for the terrorist team that hit Paris in November 2015.
Mohamed Abrini 31, a Belgian of Moroccan origin, is believed to be part of the terror group involved in the Brussels attack. He is on the run. Abrini is a childhood friend of Salah Abdeslam — their families used to be next-door neighbors in Molenbeek.
Just five days before the Brussels terror attacks, on 17 March this year Police raided a Brussels neighborhood to try and apprehend 2 suspects in the November Paris attacks. One suspect brandishing a Kalashnikov rifle was shot dead by police. Thierry Werts, of the Belgian federal prosecutor's office said the man was petty criminal Mohamed Belkaïd, a 35-year-old Algerian living illegally in Belgium. Next to his body was found an ISIS flag and a book on Salafism. In his flat was a large amount of ammunition. Belkaïd originally immigrated to Sweden and from there joined ISIS in Syria before coming to live in Belgium. The flat he was in was also a safe house for Abdeslam and the el-Bakraoui brothers.
Links to Paris November 2015 attacks
The French after November 2015 now admit their failings to halt the rising tide of Wahhabi Salafi hate.
French Prime Minister Manuel Valls also sought to distance himself from his colleague's words, saying he did not want "to lecture our Belgian friends". "We closed our eyes, everywhere in Europe and including France, to the rise of extremist Salafist ideas in neighbourhoods where a mix of drug trafficking and radical Islam have led astray… some of the youth," Valls told Europe 1 radio.
Salah Abdeslam, the only known survivor of 10 Islamist attackers who killed 130 people in a string of suicide bombings and shootings in Paris in November was arrested in the Molenbeek district Belgium on Friday 18 March 2016 along with four other suspects including Monir Ahmed Alaaj. "Belgian police checking if man detained is Paris terror attack suspect". CNN. 18 March 2016.
This district (which has a 80% Muslim population) has long been a center for Salafist extremism and gang violence. Dozens of ISIS fighters come from this cease pit. It is also the district from which the logistics and planning took place for attacks on Charlie Hebdo and Paris. "Several of the Paris attackers, including Abdeslam and ringleader Abdelhamid Abaaoud, came from the troubled area which has been dubbed Europe's 'jihadi haven'."
It is little wonder that within hours of Abdeslam and 4 other Salafi thugs arrest the Muslim ghetto had their Salafi hate preachers on cell phones stirring up the local Muslim population which erupted in violence and rioting, angered at the Jihadist's arrest on their turf.
" Riot police were called in to disperse the crowds who gathered in the Brussels suburb after missiles were thrown at the Belgian authorities. Tensions were sparked after young people from the troubled area started declaring their support for their "hero" Abdeslam, according to a witness. An eyewitness posted on Twitter: "Great tension in Molenbeek with young people from the area praising their 'hero' Salah Abdeslam."
Just days before the Paris attacks in November 2015, the French daily newspaper "Libération" wrote, "For thirty years, the Great Mosque of Brussels has been an active Salafist refuge, offering fertile soil for their networks to grow."
The paper quoted Islam expert Michel Privot of the European Network Against Racism: "Salafist sentiments are solidly anchored in the minds of Muslims in the Belgian capital." The phenomenon, he says, can be traced back to Saudi Arabia's missionary zeal in Brussels. "Belgian authorities have been playing with fire (regarding this issue) for 30 years."
Paris attack suspects
Najim Laachraoui, 24, (previously known by his alias, Soufiane Kayal). He is reported to have travelled to Syria in 2013 and was travelling with Salah Abdeslam in September 2015 when their car was stopped at the Hungarian border with Austria. He was an organizer of the November Paris attacks. He died in the attack on the airport in Brussels.
Mohamed Abrini, 31, a Belgian of Moroccan origin,and a petty criminal is on the run. Abrini is a childhood friend of Salah Abdeslam — their families used to be next-door neighbours in Salalfi infested Molenbeek.
Also in the car was Mohammed Belkaid (aka Samir Bouzid), who was later shot dead by a police sniper in a raid in Brussels in the operation that led to Abdeslam's capture three days later on March 15 2016.
France has been on high alert since the 13 November attacks in Paris that killed 130 people and injured hundreds. Cazenueve said there had been 75 arrests since the beginning of the year, and 28 suspects had been jailed. Raids in the Argenteuil suburb of Paris following the arrest of the man at 5.30pm on Thursday who was believed to be planning a terrorist attack. A building was evacuated and sniffer dogs and anti-mine experts are at the scene to search for explosives. Triacetone triperoxide (TATP), which was used in the Paris attacks in November, has become ISIS' explosive of choice in Europe. Specialists in bomb detection explain why.
Bilal Benyaich, a Belgian who has written extensively on radicalism, extremism, and terrorism, was quoted as saying by Foreign Policy magazine after the Paris attacks in November said of Belgium's Salafist problem: "There are no factories, no jobs — except for those who speak both French and Dutch or have a university degree — and 60 percent of these young people with a Muslim background do not have a degree and do not speak Dutch,"
The problem of alienation in Molenbeek also stems in part from Belgium's decision in the 1970s to allow preachers trained in Gulf Arab states to teach in local mosques as Brussels sought favorable oil deals with Saudi Arabia. The Salafist preachers promoted a more radical form of Sunni Islam than the one usually practiced in the Maghreb but whose message resonated with the frustration felt by young people unable to integrate into Belgian society. The preachers "had a major influence on several generations of young people born in Belgium to a Muslim background,"
"One of the lessons of Molenbeek is that Islamic extremism has particular attraction to marginalized individuals already engaged in criminal activities. Belgian federal prosecutor Frederic Van Leeuw said on March 23 that the Bakraoui brothers "had a heavy criminal record not linked to terrorism." Abdeslam ran a bar in Molenbeek that was shut on suspicion of being a hub for drug dealing."
Western strategic mistake in the Middle East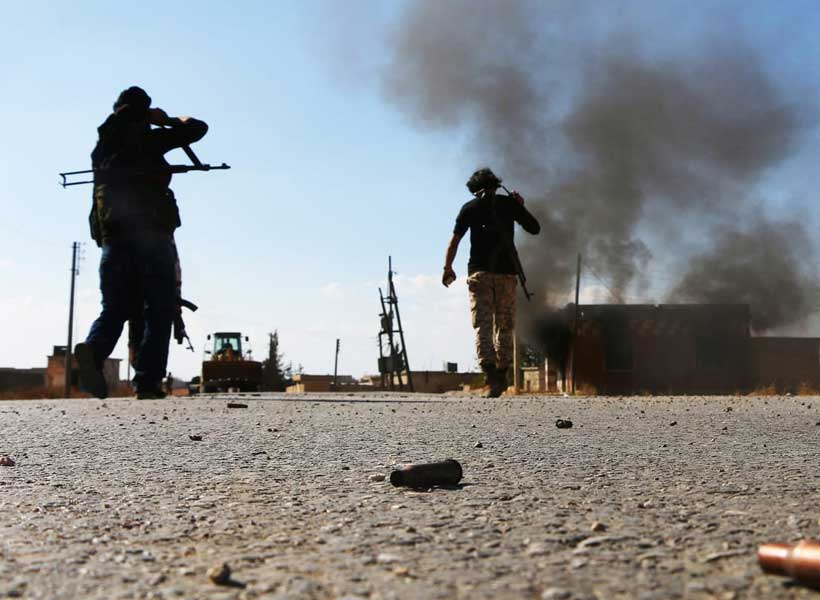 The widespread terrorist acts and catastrophic events of 2016 in Europe have revealed new approaches to extremist and radical groups to create fears among Westerners.
The investigation of the destructive actions of two past years has shown that such terrorist operations were based on networked and coordinated approaches. That is, the terrorist cells carried out their destructive actions based on a timetable group plan. In such circumstances, it is possible to observe such behaviors, given the familiarity of security guards and intelligence agencies in Europe, but it is difficult to change the approaches to monitoring such actions in the two past year. Instead of taking collective action, terrorists use the means of mass destructive actions in their new ways. In such a situation, a person kills public places instead of communicating with the supporters or members of terrorist currents such as ISIL with the aim of shedding people's blood. Events like the French Nazi Crusade, or the accumulation of people in Germany, have been blamed for such an approach. Naturally, the use of such methods and the use of public transport vehicles, or even sticks and gadgets, has provided security and intelligence agencies with a great deal of difficulty in detecting criminal agents.
Evidence suggests that in the new approaches of the ISIL, they are seeking to use any means to achieve their goals, and it is natural that in these circumstances the concept of security in Europe has a change undergone. From another perspective, the use of such practices shows that the Isis are seeking to use any means to demonstrate their power and, along with this issue, to supporters and groups that want to recruit and join terrorist groups. They order that they do not necessarily have to endure the journey to accompany them, but that pro-active agents can arrange their subversive moves at the same location. The facts indicate that the only wolves used for ISIS terrorist groups are the instigation of this issue to Westerners, which, despite the efforts of some countries to eliminate ISIS's fears, and fears of Europeans from recurring events the terrorists will not end.
ISILs are always trying to organize people from the corners of the world for terrorist acts; those who are known for wolves only because of the nature of isolation and psychological frustration. That is why, with many beliefs, this group is now considered to be the most dangerous terrorist organization. In the current situation, although the possibility of reversing and defeating ISIL in the region and eliminating the danger of the formation of the Islamic Emirate of Iraq and the Shamal seems probable, it is important to understand that different groups, including ISIS and other organized terrorist groups, are based on ideological. It seems that in such a case, the disintegration of the organization will not eliminate ISIL's thoughts, but those who have such intellectual foundations will underground forms of state-controlled current state of affairs. Continue their terrorist operations.
While the West's false policy on dual use of terrorism against the developments in the region, especially in Iraq, Yemen, Syria and Libya, is a major contributor to terrorism, the immigration of citizens from different countries, including Europe to Syria and the return of Western terrorists to Europe. Today, more than any other country in Europe is the target of ISIS attacks in Europe, which in the developments in Syria, we saw that the country adopted the strongest positions in support of irresponsible armed groups and some terrorist groups.
We are now witnessing an unholy unity among apparently secular currents claiming liberty with radical Fascist currents and their consensus over the limitation of Islamic groups and the suppression of Muslims. In fact, now, the West is not only captured by ISIS terrorist incidents, but is also threatened by extremist rightwing people who have received a high vote in some elections because of Islamophobia. The same groups that have tackled the asylum seekers have been slogans for victorious dynasties.
On the one hand, non-Muslims who carry out acts of terrorism on the basis of personal or even religious beliefs carry out terrorist acts, the westerners regard the disciples, but at the same time, any Muslim who subjugates propaganda acts based on non-Islamic and non-religious ideas of the Islamic State is a circle Muslims consider his actions taken from Quranic teachings.
Along with this, it should be noted that the West is fully aware of Saudi Arabia's role in current supporting terrorist. The evidence clearly shows the country's financial and spiritual backing of the jihadist Salafi in 2001 and Takfiri Salafi since 2011, and the US Senate's 28-page report contends. However, an attempt by Western countries to pressure Saudi Arabia or change it's political, military, and economic relations with the country does not take place.
At the beginning of the formation of ISIS, the West had the hope that with the issuance of radical Islamists to Syria and Iraq and the emergence of conflicts among Islamic countries, the Takfiris' duty would be completely determined, and the countries of the region would be involved in tribal conflicts. The formation of such a subjectivity in the West, of course, was due to the fact that the insecurity of the region would provide a platform for Islamism and their more active presence in the Middle East and West Asia, but we saw that prostitutes of the chickens return to the nest in Europe, and that the boomerang ISIS sat back in the heart of Europe.
Of course, not all terrorist attacks in Europe can be attributed to the organization of ISIS, and it seems that the basic premise of terrorists is based mainly on the basis of their thinking and reasons, such as family and mental problems, on subversive acts. ISIS, however, uses all its media capabilities to take advantage of these actions, and it has tried to magnify its operational capability by assigning individuals who have sometimes died as a result of terrorist acts and suicide attacks.
On the other hand, terrorism should be viewed as a global issue, and at the same time it should be emphasized that foreign policy of some countries and their interference in the affairs of other countries is one of the factors of the emergence and spread of terrorism. These countries must rethink their policies in order to provide a ground for the elimination of terrorism.
UN launches new framework to strengthen fight against terrorism
United Nations Secretary-General António Guterres launched a new Organization-wide framework on Thursday to coordinate efforts across the peace and security, humanitarian, human rights and sustainable development sectors.
Termed the UN Global Counter-Terrorism Coordination Compact, the framework is an agreement between the UN chief, 36 Organizational entities, the International Criminal Police Organization (INTERPOL) and the World Customs Organization, to better serve the needs of Member States when it comes to tackling the scourge of international terrorism.
Speaking at the first meeting of the Compact's Coordination Committee, at the UN Headquarters, in New York, Mr. Guterres highlighted the need to ensure full respect for international human rights standards and rule of law in countering terrorism.
"Policies that limit human rights only end up alienating the very communities they aim to protect and which normally have every interest in fighting extremism," he said, adding that as a result "such policies can effectively drive people into the hands of terrorists and undermine our efforts on prevention."
He also urged greater vigilance against the misuse of emerging technologies such as artificial intelligence, drones and 3D (three-dimensional) printing, as well as against the use of hate-speech and distortion of religious beliefs by extremist and terrorist groups.
According to the UN Office of Counter-Terrorism, the Coordination Committee will oversee the implementation of the Compact and monitor its implementation. It is chaired by UN Under-Secretary-General for counter-terrorism, Vladimir Voronkov.
At its meeting, the Coordination Committee also discussed strategic priorities for the next two years, based on the sixth review of the Global Counter-Terrorism Strategy, relevant Security Council resolutions and UN Counter-Terrorism Executive Directorate (CTED) assessments as well as Member States requests for technical help.
It also looked into the organization of work and ways to improve the delivery of an "All-of-UN" capacity-building support to Member States.
The UN Global Counter-Terrorism Coordination Compact Task Force will replace the Counter-Terrorism Implementation Task Force, which was established in 2005 to strengthen UN system-wide coordination and coherence of counter-terrorism efforts.
ISIL's 'legacy of terror' in Iraq: UN verifies over 200 mass graves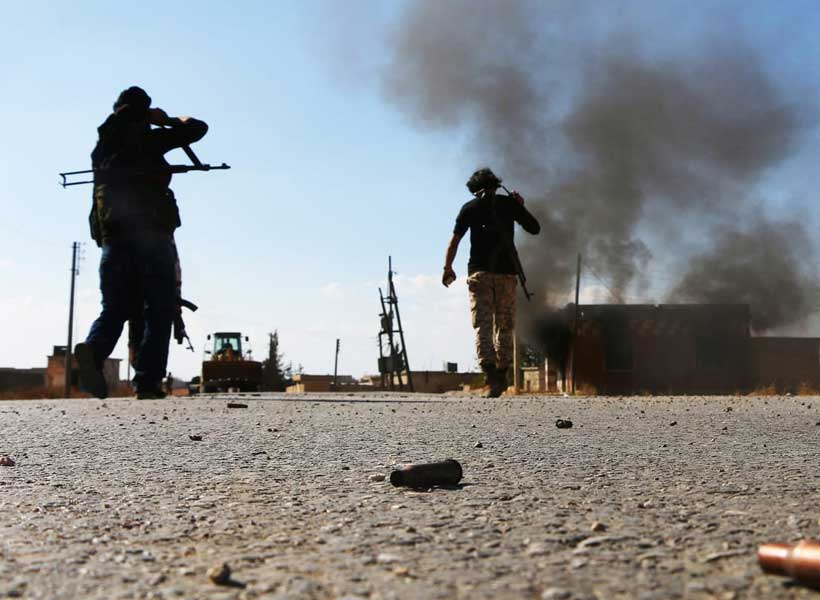 Investigators have uncovered more than 200 mass graves containing thousands of bodies in areas of Iraq formerly controlled by the Islamic State of Iraq and the Levant (ISIL/Da'esh), according to a United Nations human rights report out on Tuesday.
The Office of the UN High Commissioner for Human Rights (OHCHR) and the UN Assistance Mission in Iraq (UNAMI) said the 202 mass grave sites were found in governorates of Nineveh, Kirkuk, Salahuddin and Anbar in the north and western parts of the country – but there may be many more.
In the joint report, Unearthing Atrocities, the UN entities said the evidence gathered from the sites "will be central to ensuring credible investigations, prosecutions and convictions" in accordance with international due process standards.
Ján Kubiš, the top UN official in Iraq and the head of UNAMI, said that the mass grave sites "are a testament to harrowing human loss, profound suffering and shocking cruelty."
"Determining the circumstances surrounding the significant loss of life will be an important step in the mourning process for families and their journey to secure their rights to truth and justice," he added.
Between June 2014 and December 2017, ISIL seized large areas of Iraq, leading a campaign of widespread and systematic violations of international human rights and humanitarian law, "acts that may amount to war crimes, crimes against humanity, and possible genocide," the report states.
Traumatized families have the 'right to know'
The UNAMI-OHCHR report also documents the "significant challenges" families of the missing face in trying to find the fate of their loved ones.
At present, they must report to more than five separate authorities, a process that is both time-consuming and frustrating for traumatized families.
Michelle Bachelet, the UN High Commissioner for Human Rights, underscored that the families "have the right to know."
"ISIL's horrific crimes in Iraq have left the headlines but the trauma of the victims' families endures, with thousands of women, men and children still unaccounted for," she said.
"Their families have the right to know what happened to their loved ones. Truth, justice and reparations are critical to ensuring a full reckoning for the atrocities committed by ISIL."
Victim-centred approach needed
Among its recommendations, the report calls for a victim-centred approach and a transitional justice process that is established in consultation with, and accepted by, Iraqis, particularly those from affected communities.
It also urges a multidisciplinary approach to the recovery operations, with the participation of experienced specialists, including weapons contamination and explosives experts and crime scene investigators.
Alongside, it also calls on the international community to provide resources and technical support to efforts related to the exhumation, collection, transportation, storage and return of human remains to families, as well as their identification, particularly by helping strengthen the national Mass Graves Directorate.