Belgium's viper's nest of Salafi 'Bros'
There are many reasons why Belgium has become a hotbed of radical Islamism. Some of the answers may lie in the implanting of Saudi Salafist preachers in the country from the 1960s. Keen to secure oil contracts, Belgium's King Baudouin made an offer to Saudi King Faisal, who had visited Brussels in 1967: Belgium would set up a mosque in the capital, and hire Gulf-trained clerics.
At the time, Belgium was encouraging Moroccan and Turkish workers to come into the country as cheap labour. The deal between the two Kings would make the mosque their main place of worship…. the Saudis, through their Wahhabi slush fund the Muslim World League in 1978 opened the Great Mosque of Brussels, as well as the seat of the Islamic and Cultural Centre of Belgium (ICC).
On March, 22, 2016 Brussels Wahabi Salafis attacked Brussels Belgium: Zaventem airport and Maelbeek metro station which in total killed at least 31 people and injured up to 270. The Salafi Jihadist group ISIS claimed responsibility for the attacks.
Many of the terrorists had connections with Molenbeek District of Brussels, long considered a major terrorist center in Europe second only to 'Londonistan'. Brussels itself has a 70% emigre population especially from Morocco. Out of a population of only 11 million, 500,000 are Muslims mainly as a result of rampant Moroccan and Turkish immigration. More than 500 young Muslim men have been radicalized to join ISIS in Syria. Many of them coming home target their own country for Salafist Jihad. They get support from the 90,000 Muslims of Moroccan, Algerian and Turkish decent living in Molenbeek. There are from 20 Mosques and dozens of Salafist prayer halls in Molenbeek. With Salafism on the rise, this ghetto is a tinder box of anti-Western animosity fueled by Saudi sponsored Wahhabi Salafi Imam hate preachers.
George Dallemagne, a Belgian member of parliament for the centre-right CDH, an opposition party has identified thee heart to the terror problem springing out of Muslim communities. says the Salafist clerics have tried to undermine attempts by Moroccan immigrants to integrate into Belgium. "We like to think Saudi Arabia is an ally and friend, but the Saudis are always engaged in double-talk: they want an alliance with the West when it comes to fighting Shias in Iran, but nonetheless have a conquering ideology when it comes to their religion in the rest of the world," he said.
Mr Dallemagne has sponsored many resolutions in the Belgian parliament aimed at loosening ties with Saudi Arabia, and reducing the Salafist influence in Belgium. "We can't have a dialogue with countries that want to destabilise us," he says. "The problem is that it is only recently that authorities are finally opening their eyes to this."
Najim Laachraoui (aka, Soufiane Kayal ) aged 24 (dead). He is reported to have been an ISIS recruiter and who travelled to Syria in 2013 and was travelling with Salah Abdeslam. He is suspected of being the bomb maker of the bombs in Brussels as well as Paris. This Wahhabi Salafi is dead.
Ibrahim el-Bakraoui (dead)
Khalid el-Bakraoui aged 27, was one of the metro bombers. He was a previous criminal jailed for armed robbery. This Wahhabi Salafi is also now dead.
Ibrahim el-Bakraoui aged 29, blew himself up at Zaventem airport. He had previously been deported from Turkey to Holland (at his own request) in 2015 as an Ex-ISIS fighter. A confused and scared message left on an abandoned computer by Ibrahim El Bakraoui indicates the Brussels attack may have been brought forward because the group was worried that police were closing in after Abdeslam's arrest. "Hunted everywhere… no longer safe," Ibrahim said in the message. "I don't know what to do."
Prior to this terror attack the two brothers were suspected of hiring properties as hideouts for the terrorist team that hit Paris in November 2015.
Mohamed Abrini 31, a Belgian of Moroccan origin, is believed to be part of the terror group involved in the Brussels attack. He is on the run. Abrini is a childhood friend of Salah Abdeslam — their families used to be next-door neighbors in Molenbeek.
Just five days before the Brussels terror attacks, on 17 March this year Police raided a Brussels neighborhood to try and apprehend 2 suspects in the November Paris attacks. One suspect brandishing a Kalashnikov rifle was shot dead by police. Thierry Werts, of the Belgian federal prosecutor's office said the man was petty criminal Mohamed Belkaïd, a 35-year-old Algerian living illegally in Belgium. Next to his body was found an ISIS flag and a book on Salafism. In his flat was a large amount of ammunition. Belkaïd originally immigrated to Sweden and from there joined ISIS in Syria before coming to live in Belgium. The flat he was in was also a safe house for Abdeslam and the el-Bakraoui brothers.
Links to Paris November 2015 attacks
The French after November 2015 now admit their failings to halt the rising tide of Wahhabi Salafi hate.
French Prime Minister Manuel Valls also sought to distance himself from his colleague's words, saying he did not want "to lecture our Belgian friends". "We closed our eyes, everywhere in Europe and including France, to the rise of extremist Salafist ideas in neighbourhoods where a mix of drug trafficking and radical Islam have led astray… some of the youth," Valls told Europe 1 radio.
Salah Abdeslam, the only known survivor of 10 Islamist attackers who killed 130 people in a string of suicide bombings and shootings in Paris in November was arrested in the Molenbeek district Belgium on Friday 18 March 2016 along with four other suspects including Monir Ahmed Alaaj. "Belgian police checking if man detained is Paris terror attack suspect". CNN. 18 March 2016.
This district (which has a 80% Muslim population) has long been a center for Salafist extremism and gang violence. Dozens of ISIS fighters come from this cease pit. It is also the district from which the logistics and planning took place for attacks on Charlie Hebdo and Paris. "Several of the Paris attackers, including Abdeslam and ringleader Abdelhamid Abaaoud, came from the troubled area which has been dubbed Europe's 'jihadi haven'."
It is little wonder that within hours of Abdeslam and 4 other Salafi thugs arrest the Muslim ghetto had their Salafi hate preachers on cell phones stirring up the local Muslim population which erupted in violence and rioting, angered at the Jihadist's arrest on their turf.
" Riot police were called in to disperse the crowds who gathered in the Brussels suburb after missiles were thrown at the Belgian authorities. Tensions were sparked after young people from the troubled area started declaring their support for their "hero" Abdeslam, according to a witness. An eyewitness posted on Twitter: "Great tension in Molenbeek with young people from the area praising their 'hero' Salah Abdeslam."
Just days before the Paris attacks in November 2015, the French daily newspaper "Libération" wrote, "For thirty years, the Great Mosque of Brussels has been an active Salafist refuge, offering fertile soil for their networks to grow."
The paper quoted Islam expert Michel Privot of the European Network Against Racism: "Salafist sentiments are solidly anchored in the minds of Muslims in the Belgian capital." The phenomenon, he says, can be traced back to Saudi Arabia's missionary zeal in Brussels. "Belgian authorities have been playing with fire (regarding this issue) for 30 years."
Paris attack suspects
Najim Laachraoui, 24, (previously known by his alias, Soufiane Kayal). He is reported to have travelled to Syria in 2013 and was travelling with Salah Abdeslam in September 2015 when their car was stopped at the Hungarian border with Austria. He was an organizer of the November Paris attacks. He died in the attack on the airport in Brussels.
Mohamed Abrini, 31, a Belgian of Moroccan origin,and a petty criminal is on the run. Abrini is a childhood friend of Salah Abdeslam — their families used to be next-door neighbours in Salalfi infested Molenbeek.
Also in the car was Mohammed Belkaid (aka Samir Bouzid), who was later shot dead by a police sniper in a raid in Brussels in the operation that led to Abdeslam's capture three days later on March 15 2016.
France has been on high alert since the 13 November attacks in Paris that killed 130 people and injured hundreds. Cazenueve said there had been 75 arrests since the beginning of the year, and 28 suspects had been jailed. Raids in the Argenteuil suburb of Paris following the arrest of the man at 5.30pm on Thursday who was believed to be planning a terrorist attack. A building was evacuated and sniffer dogs and anti-mine experts are at the scene to search for explosives. Triacetone triperoxide (TATP), which was used in the Paris attacks in November, has become ISIS' explosive of choice in Europe. Specialists in bomb detection explain why.
Bilal Benyaich, a Belgian who has written extensively on radicalism, extremism, and terrorism, was quoted as saying by Foreign Policy magazine after the Paris attacks in November said of Belgium's Salafist problem: "There are no factories, no jobs — except for those who speak both French and Dutch or have a university degree — and 60 percent of these young people with a Muslim background do not have a degree and do not speak Dutch,"
The problem of alienation in Molenbeek also stems in part from Belgium's decision in the 1970s to allow preachers trained in Gulf Arab states to teach in local mosques as Brussels sought favorable oil deals with Saudi Arabia. The Salafist preachers promoted a more radical form of Sunni Islam than the one usually practiced in the Maghreb but whose message resonated with the frustration felt by young people unable to integrate into Belgian society. The preachers "had a major influence on several generations of young people born in Belgium to a Muslim background,"
"One of the lessons of Molenbeek is that Islamic extremism has particular attraction to marginalized individuals already engaged in criminal activities. Belgian federal prosecutor Frederic Van Leeuw said on March 23 that the Bakraoui brothers "had a heavy criminal record not linked to terrorism." Abdeslam ran a bar in Molenbeek that was shut on suspicion of being a hub for drug dealing."
Political Scientist: Taliban Rule will lead to terrorism activation in Pakistan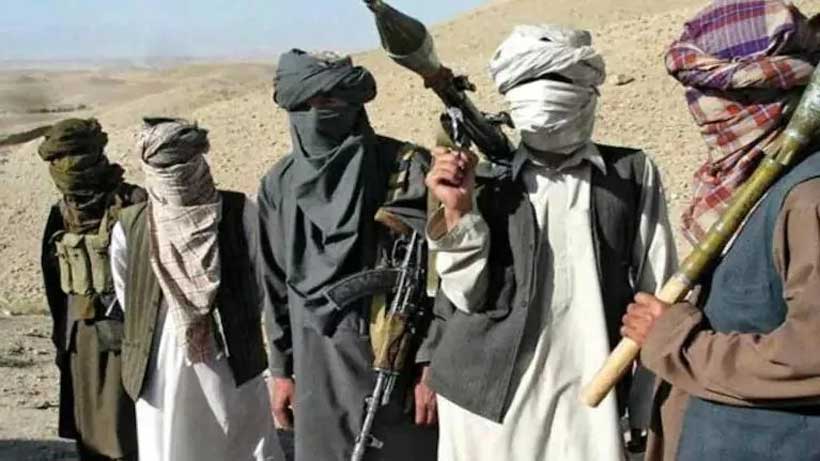 The strengthening of terrorist activity in the northwest of Pakistan and the country as a whole is linked with reinforcing the Taliban's power in Afghanistan. Since they have established absolute power in Afghanistan, implicitly or not, they support the Pakistani Taliban. Although these are different organizations, they definitely have a common genesis, ties and contacts, but they deny this. However, we understand that the Afghan Taliban and the Pakistani Taliban are at least allies. This is how a political scientist, Ph.D., associate professor Georgi Asatryan commented on the latest developments around the situation in Afghanistan and the activity of the Taliban.
"There was another explosion in Peshawar; unfortunately, this can be predicted to occur again. Now we witness a particular conflict between the Pakistani and Afghan authorities represented by the Taliban. Pakistan, represented by the Minister of Defense and other high-ranking officials, blames the Afghan authorities for these attacks, arguing that the Taliban Kabul is supporting the Pakistani Taliban, and the Taliban, in turn, deny this. Therefore, this conflict between the two South Asian countries will boost and worsen", said political scientist Georgi Asatryan.
The administration of the Pakistani Taliban has announced that it is lost the armistice. It happened in November. The Pakistani Taliban announced that they were withdrawing from the armistice with Pakistan and called on their supporters to launch attacks on targets in Pakistan. It should be mentioned that the situation will worsen and destabilize as long as the Taliban run in Afghanistan and supports its Pakistani allies.
To a certain extent, we witness how the method of the Pakistani military to support the Afghan Taliban leads to harmful and dangerous outcomes for them. The Taliban's victory in Afghanistan would be impossible, or quite complicated, without the total assistance, consultations and, to a certain extent, the participation of the Pakistani military. Now we see a growth of terrorist networks in the region. The policy of strategic depth leads to troubles and threats for Pakistan itself.
The country's ruling parties received a warning from Tehreek-e-Taliban Pakistan (TTP) that "concrete actions" aimed at their leadership would be carried out in reaction to the statement of war against them. In this statement, Prime Minister Shehbaz Sharif and Pakistani Foreign Minister Bilawal Bhutto Zardari were named in the TPP message. In addition, the statement contains a warning to the religious political parties of Pakistan. They are urged not to participate in activities directed against the TPP. "TTP's policy does not include targeting your parties, but we ask you to avoid engaging in any activity against us," it says. The TPP danger came two days after the National Security Committee of Pakistan announced its decision to combat organizations related to violence and terrorism.
According to Al Jazeera, Pakistan is confronting an attack again. Analysts express that as the country enters into an election year, the leadership of Pakistan should develop a strategy to counter the threat to internal security. At least nine attacks occurred in the southwestern province of Balochistan last Sunday, killing six employees of security services. Tehreek-e-Taliban Pakistan (TTP), known as the Pakistani Taliban due to its close ideology to the Afghan Taliban, has claimed responsibility for these attacks.
Countering Terrorism: 2023 and Beyond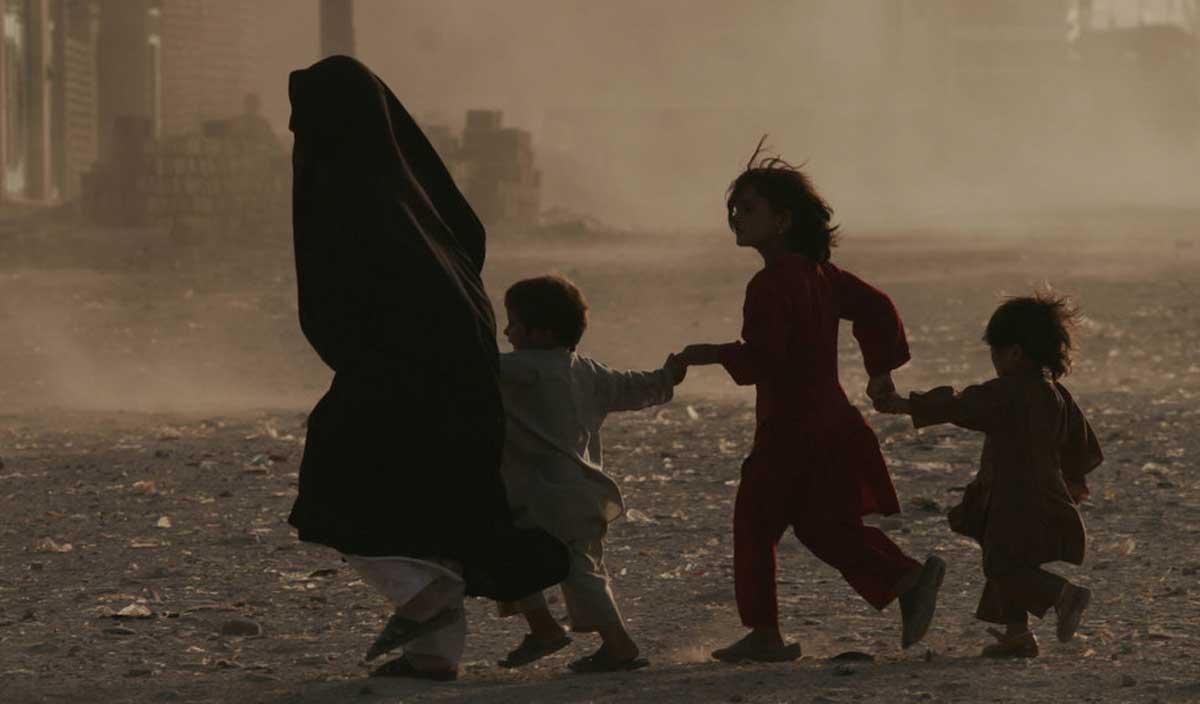 Pakistan has carried three significant issues from 2022 into 2023. These include political instability, a dwindling economy and resurging terrorism. With respect to terrorism, Afghanistan has assumed centre stage. Following the withdrawal of US forces on 15 Aug 2021, there was initial jubilation in Pakistan over Taliban's triumph. It stemmed from the perception that US military presence in the region and drone strikes were the leading sources of regional instability.
2022 ended for Pakistan with an upsurge in terrorist activities and accordingly the New Year started with a meeting of the National Security Committee (NSC). The press release following the meeting reiterated NSC's resolve to 'have zero tolerance for terrorism in Pakistan and reaffirmed its determination to take 'on any and all entities that resort to violence.' This is a welcome decision by the government and state organs.
Pakistan's counterterrorism (CT) efforts gained momentum following the unprecedented Army Public School (APS) massacre of 2014. Some have compared it to Pakistan's 9/11. The tragedy was relatable to all of Pakistan regardless of the so-called ethnic, regional or sectarian divides. The inhumane attacks brought the civil and military leadership together in assigning this scourge of terrorism the priority that it deserved. The most prominent outcome was a National Action Plan on countering terrorism that enjoyed broadest possible political support.
Subsequently, the united stance against terrorism enabled unprecedented successes in rooting out terrorism. However, it appears that the reduction in terrorist activities led to a sense of complacency which was further aided by growing political polarisation that had more to do with differences on domestic, economic and foreign policy issues. Unfortunately, the US withdrawal from Afghanistan occurred at a time when Pakistan was struggling with internal politics. Apparently, the eventual prevalence of Afghan Taliban against a super power that they had been resisting for two decades, emboldened the Tehreek-e-Taliban Pakistan (TTP) to think that it could similarly attrite the Pakistani nation and its state organs.
TTP's motivation seems to be misplaced for primarily three reasons. First and foremost, the Armed Forces and Law Enforcement Agencies (LEAs) of Pakistan are fighting this war to provide a safe and secure environment to the future generations of the country – including their own children; unlike the US and coalition forces that neither had a clear objective nor a consistent policy to follow. Second, much of Afghan Taliban's acceptance at the domestic level was based on the fact that they were fighting a foreign occupant – which is not the case for TTP. Thirdly, the Afghan Taliban assumed power by virtue of force rather than the will of the public and that is why they struggle to gain legitimacy at home and abroad.
Pakistani political leadership might differ on the possible approaches to dealing with this issue, but there certainly is no appetite for letting the TTP and associated factions consolidate power to a degree that they are able to challenge state's writ at a level comparable to yesteryears. However, display of a united front by the various ruling parties at the Centre and provinces will help demonstrate that there will be no tolerance for terrorist activities no matter which political party assumes power.
TTP's threat against the leadership of two ruling parties is an attempt to exploit the current domestic political divide. Political mudslinging on this issue only helps the enemy's cause. The ongoing struggle for power between the political parties should not enable TTP to consolidate power in the interim period. Otherwise, it will become a greater threat for the next government to deal with. During the previous election years, terrorist outfits were successful in targeting the leadership of various political parties during their election campaigns and arguably changing the election outcomes by terrorising the electorate. It is in shared interest of all the political parties to avoid a repeat of such a scenario.
While the politico-military leadership establishes a united front at home, it will be important to deny external actors the ability to exploit Pakistan's internal situation. Pakistan has been at the receiving end of accusations even as it presents irrefutable evidence of external involvement in terrorist activities inside the country. As Pakistan continues to expose foreign involvement, it ought to simultaneously deny foreign actors fertile ground to exploit at home. Previously, the foreign threat was limited to the Eastern front but now it has expanded at an unprecedented level to the Western front where the Taliban government is either complicit or unable to check use of its territory to launch terrorist attacks against Pakistan.
2023 is likely going to be the year of General Elections in Pakistan. Whichever party assumes power, it is important that it looks at counterterrorism as a long-term operation that will require broader political support, less in-fighting and an ability to stay the course impervious of temporary gains and setbacks which will inevitably be a part of the process.
A Rift Getting Deeper: TTP and IEA parting their ways?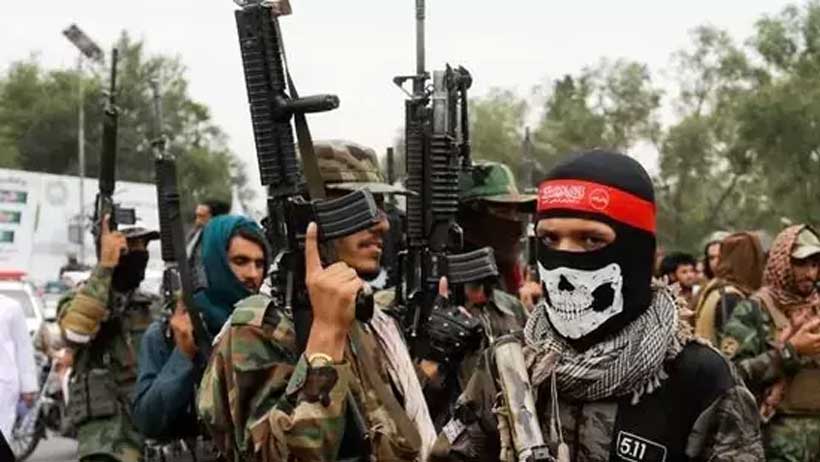 A few days ago, an alleged audio of Tahreek Taliban Pakistan (TTP) chief, Noor Wali Mehsud has caught the attention of those who keep a close eye on terrorist groups operating in Pakistan, especially Tahreek e Taliban Pakistan (TTP). Through this audio, Noor Wali has sent a message, to TTP fighters to pick up arms against the Islamic Emirate of Afghanistan (IEA) after its search operation in provinces along the Pak-Afghan border. Since the takeover of Kabul, some security analysts had predicted the possible collaboration of IEA with TTP. Still, the evolution of TTP strategies and its ideological shift from being a branch of IEA to being an opponent of IEA was observed. Only those who have kept a sharp eye on TTP activities know that TTP is now a threat to the Islamic Emirate of Afghanistan.
The reason behind the shift in TTP's strategies:
What compelled TTP to give such a big statement? This question comes to everyone's mind, the below discussion is made in context to this question. The ideological standing of both TTP and IEA is far different. Afghan Taliban are ethnic nationals. They have only fought a war against foreign forces for Afghan territory and have never claimed any region beyond the borders of Afghanistan. However, TTP has long taken inspiration from Al-Qaeda, which has expansionist objectives and deadly takfiri ideology to create a falsified identity of believers and non-believers, only to legitimize its terror activities in the name of Islam. Hence, following the footprints of such a radical organization, there is a significant possibility that TTP will join hands with ISKP against IEA.
Question of natural and forced alliance:
Since the Kabul takeover, TTP has tried to align with IEA, thus, giving it the camouflage of a natural alliance. TTP's leadership also manifested this narrative in its statements and activities. But the ideological drift and conflicting objectives show that TTP's so-called alignment with IEA was one-sided and enforced. After the Kabul takeover, TTP tried its well to be a part of IEA but by rigid stance, IEA always cleared in their statement that TTP and IEA are two different groups, having different inspirations and goals.
Pakistan's role that TTP in using Afghan soil:
Pakistan has been fighting TTP since 2003. In April 2022, Pakistan Air Force (PAF) struck the hideouts of Tehreek e Taliban Pakistan along the Durand Line. This strike highlighted that a group within IEA was keen on providing safe havens to TTP. Hence, diplomatic pressure was mounted on IEA to eradicate TTP from the strategic provinces of Kunar and Khost.
Chance of Mutual tussle between TTP and IEA:
Is there another conflict going to happen in the region? Now, the battle is the same, but the opponents are different. The so-called narrative that claims IEA and TTP were on the same table is wrecking after TTP chief Noor Wali Mehsud and IEA spoke's person Zabiullah Mujahid's statements." They are not, as an organization, part of IEA, and we don't share the same objectives," Zabiullah Mujahid said in reaction to TTP chief Noor Wali Mehsud's claims of being a part of the IEA. Now, the TTP chief has alerted his fighters for war. It would create complexities in the region. IEA acted as a mediator between the government of Pakistan and TTP to make peace in the region. Additionally, Zabiullah mujahid also mentioned that We advise TTP to focus on peace and stability in their country. This is very important so, they can prevent any chance for enemies to interfere in the region, and we request Pakistan to investigate their demands for the better of the region and Pakistan.
Mujahid added that the TTP was Pakistan's internal matter "The IEA stance is that we do not interfere in other countries affairs. We do not interfere in Pakistan's affairs."
After this emerging rift, would it be possible for IEA to counter TTP? IEA is struggling to stabilize the state after Kabul take over. Nowadays, Afghanistan's security and economy are on the verge of chaos. It would not be able to engage in other conflicts nor do they have the power to do so. And if they engaged in battle with TTP, an alliance of ISKP and TTP can hurt Afghanistan. But if they counter them, there is a chance to get international sympathy and maybe recognition because it will endorse the Doha agreement, as Recognition has become a dire need in Afghanistan.
Conclusion:
In a nutshell, it won't be inappropriate to assume that another war will break out, and it is likely more drastic than the last ones. Despite all the hurdles, it is an opportunity for IEA to gain global sympathy for its recognition and to legitimize its regime. If the IEA becomes successful in convincing the world by taking action against terrorist outfits and extremism in its ranks, it will not only pave the way for its recognition but also meet with the minutes of the DOHA Accord to not allow any violent non-state actor to operate within Afghan territory.