Great Gains or Great Game?: Global Engagement across Central Asia
Alexander Cooley in his book, Great Games Local Rules, describes a new great game where the post-soviet states of Kazakhstan, Kyrgyzstan, Tajikistan, Turkmenistan, and Uzbekistan take orders from Moscow, Washington, and Beijing. He describes this geopolitical concept as a race in which the winner vies to take all in a battle to secure vital strategic interests.
This great game metaphor is appealing because it suggests that great powers still attempt to sway, coerce, persuade, and buy the loyalties of strategically vital governments. However, the new great game remains deeply blinding. Cooley mentions that as times have changed, so have the rules. Instead of dealing with local rulers, warlords, and chieftains, outside powers must now deal with nation-states and Presidents. These nation-states have inherited certain international privileges and opportunities that their earlier counterparts lacked. Cooley is correct to use the great games local rules metaphor in describing the current situation in Central Asia. However, a better metaphor, great GAINS local rules, given the current situation and differing perspectives in Central Asia, is even more accurate.
The great powers involved in Central Asia have different security, economic, and political goals. The great game of long ago was for power and control. Much of the contemporary battle viewed today is in securing the Central Asian region and adjacent regions to enable national economic interests and certain natural resources. These national economic interests often lead to conflict. According to Cooley, the Central Asian states have learned to play the great powers off one another for their local benefit. However, their exact tactics and demands depend on the institutional structures, capacity, and natural resource endowments bequeathed to them as independent states. Halvor Haggenes, in his thesis on Central Asia's missing war, states that natural resources can act as both a mechanism for peace and armed conflict and thus it is never certain whether these new states will erupt into violence following the dissolution of the Soviet Union, even though many experts have predicted this for a generation. In fact, Central Asia has not seen any more violent conflict than other areas of the former soviet union (FSU) and some would argue that it has been remarkably stable, at least compared to the Caucasus and Southern Russia. However, unequal distribution of natural resources in the region is still a troubling source of potential conflict. Haggenes rightly pointed out that resource scarcity may just as well lead to conflict, especially if combined with other more justifiable security-oriented factors that can easily piggy-back on top of economic motivations and stimuli.
Kazakhstan and Turkmenistan are both rich in oil and natural gas. Their engagement with outside powers has been mostly focused in developing their respective energy sectors. (Cooley) However, the countries are starkly different in how they pursue relationships and cooperation. Kazakhstan is more willing to build an international reputation and secure international approval for its policies. Turkmenistan, on the other hand, decided during Niyazov's rule to completely isolate itself from unwanted sovereign interference and meddling. (Cooley)
Uzbekistan with some natural resources and having the largest population of the region competes with Kazakhstan for the mantle of most important Central Asian state. Uzbekistan has a slight transportation/transnational engagement advantage to the above-mentioned countries in the fact that it borders Afghanistan and every other central Asian state combined. However, the country has also at times clashed with the West on certain economic, military and political issues.
Kyrgyzstan and Tajikistan are resource-poor and increasingly weaker than the other Central Asian states and have failed to attract the interest of major international investors to a large degree. However, the attempted engagement of these states with foreign powers has led to increasing military-to-military cooperation by providing access to local military bases. In this sense both the Kyrgyz and Tajik governments have commodified their very territory to extract economic and political benefits. (Cooley) The fact that these countries are hosting military facilities for countries like Russia, France, India, and the US can arguably lead to tension if not outright conflict for the local and major players involved.
Foreign powers are seeking to improve the region's security and hope to stabilize adjacent regions. This is their most important strategy. Simultaneously, the big three are also looking to secure certain resources for themselves, in particular oil and gas. Out of the three, China may be the only foreign power to secure major access to oil and gas in Central Asia, especially in Kazakhstan and Turkmenistan, and has rapidly completed the construction of new regional pipelines to transport this energy supply eastward. (Cooley) This success, however, could lead to conflict with neighboring countries that are resource-scarce and looking at ways to capitalize on what is becoming a truly global, transnational new Silk Road economic path to prosperity.
The entry of the United States and China, both as strategic partners and competitors simultaneously, has complicated Moscow's efforts as it is looking to resume its "privileged role" in Central Asia. Since these states were a part of the FSU, there is at least a tactical if not strategic reaction from Russia to other foreign powers openly and freely engaging and wielding influence in its so-called 'Near Abroad.' While many in the academic and diplomatic communities have thought it safe to assume that conflict will stem from resource scarcity within Central Asia or from a larger geopolitical conflict involving the greater powers jockeying in the region, for the most part the countries of Central Asia have coexisted without nearly the level of conflict that the 'New Great Gamers' expected. (Cooley)
It seems like it should be possible for the great powers to coexist peacefully while conducting strategic interests in the Central Asian region. China has security ties with Central Asian states through the Shanghai Cooperation Organization and conducts energy trade bilaterally. Turkey has an oil pipeline that connects their country with Central Asia. Iran is looking at ways to construct an oil pipeline from the Caspian Sea to the Persian Gulf. Finally, Pakistan seeks natural gas from central Asia and supports the development of pipelines from its countries. All of these projects have the potential to be great producers of peace and stability. Unfortunately, these same projects have equal potential to be intensifiers of already existing tension and hatred, and ultimately becoming enflamed into real world conflict and war. Let us all hope that it will be the former and not the latter that rules the New Great Game.
Productive Employment Needed to Boost Growth in Tajikistan
Tajikistan will need to create enough jobs to maximize productivity of the country's increasing working-age population and spur economic growth, says a new Asian Development Bank (ADB) report.
In its new Asian Development Outlook (ADO) 2018, ADB projects Tajikistan's gross domestic product (GDP) growth to reach 6% in 2018 and 6.5% in 2019. GDP growth for the country stood at 7.1% in 2017. ADO is ADB's annual flagship economic publication.
"Tajikistan has a young population and the percentage of working-age people is projected to continue rising to 2030. In many countries, this has led to higher growth from a 'demographic dividend'," said Pradeep Srivastava, ADB Country Director for Tajikistan. "But for Tajikistan to benefit from such a dividend, it needs to undertake structural reforms to improve the investment climate, increase human capital and skills, and let entrepreneurship flourish to create productive jobs for the workforce."
Despite Tajikistan's economy growing at an average of about 7.2% from 1997 to 2016, the country is not creating enough productive jobs for its growing working-age population, which grew by 3% annually from 1991 to 2016. However, employment only rose by 0.7% annually over the same period. The report notes the need for structural reforms to improve the country's business climate—for example, reducing and consolidating the number of inspection bodies, creating a healthier banking sector to facilitate lending, and streamlining procedures for issuing construction permits, paying taxes, and enforcing contracts.
The report also highlights the importance of strengthening local value chains and helping small and medium-sized enterprises improve their productivity and earnings to promote job creation. Assessing demand for various skills and using that information to improve job training can match workforce skills to market demand.
ADB's growth forecasts for Tajikistan in 2018 comes on the back of expected fiscal tightening from the government to address the high ratio of public debt to GDP, which will likely constrain public investment, and a weak banking sector curbing private investment. The slight recovery in growth projection in 2019 is based on expected gains in the country's manufacturing and mining sectors, as well as strengthened remittances.
Inflation is forecast to accelerate to 7.5% in 2018—reflecting higher liquidity spurred by potential sizable bank recapitalization, public salary and electricity tariff hikes, and modest somoni depreciation—before easing back to 7.0% in 2019. In 2017, inflation reached 6.7%.
ADB is celebrating 20 years of development partnership with Tajikistan in 2018. To date, ADB has approved around $1.6 billion in concessional loans, grants, and technical assistance to the country. ADB and Tajikistan's development partnership, which began in 1998, has restored and built the country's new transport and energy infrastructure, supported social development, expanded agricultural production, and improved regional cooperation and trade.
ILO Reports Important Progress on Child Labour and Forced Labour in Uzbek Cotton Fields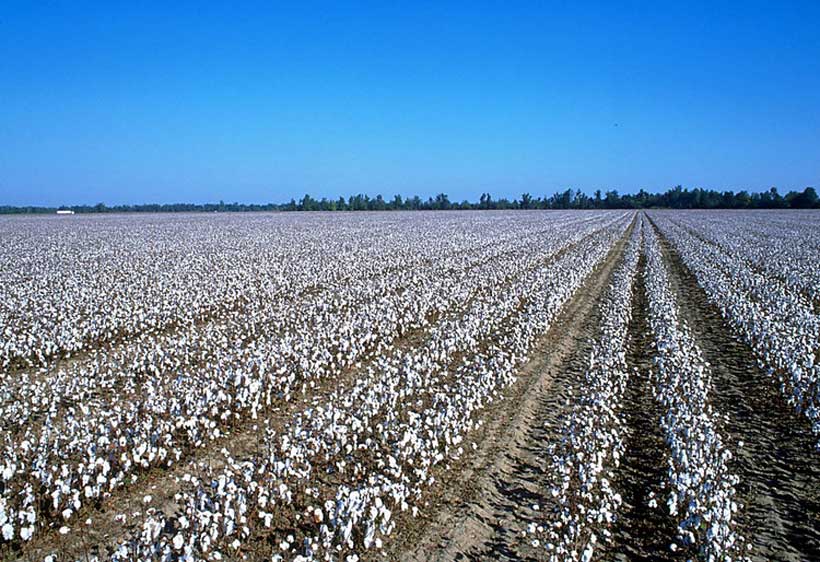 A new International Labour Organization report to the World Bank finds that the systematic use of child labour in Uzbekistan's cotton harvest has come to an end, and that concrete measures to stop the use of forced labour have been taken.
The report Third-party monitoring of measures against child labour and forced labour during the 2017 cotton harvest in Uzbekistan is based on more than 3,000 unaccompanied and unannounced interviews with a representative sample of the country's 2.6 million cotton pickers. It shows that the country is making significant reforms on fundamental labour rights in the cotton fields.
"The 2017 cotton harvest took place in the context of increased transparency and dialogue. This has encompassed all groups of civil society, including critical voices of individual activists. This is an encouraging sign for the future. However, there is still a lag between the sheer amount of new decrees and reforms being issued by the central government and the capacity to absorb and implement these changes at provincial and district levels," says Beate Andrees, Chief of the ILO's Fundamental Principles and Rights at Work Branch.
The ILO has been monitoring the cotton harvest for child labour since 2013. In 2015, it began monitoring the harvest for forced labour and child labour as part of an agreement with the World Bank.
Interviews carried out by the monitors took place in all provinces of the country and included cotton pickers and other groups which are directly or indirectly involved in the harvest such as local authorities, education and medical personnel. In addition, a telephone poll of 1,000 randomly selected persons was conducted. Before the harvest, the ILO experts organized training for some 6,300 people directly involved with the recruitment of cotton pickers.
The results confirm that the large majority of the 2.6 million cotton pickers engaged voluntarily in the annual harvest in 2017 and that there is a high level of awareness in the country about the unacceptability of both child and forced labour. The report confirms earlier findings that the systematic use of child labour in the cotton harvest has ended though continued vigilance is required to ensure that children are in school.
Instructions have been given by the Uzbek national authorities to local administrations to ensure that all recruitment of cotton pickers is on a voluntary basis. In September 2017, an order was given withdrawing certain risk groups (students, education and medical personnel) from the harvest at its early stage.
Moreover, cotton pickers' wages have been increased in line with recommendations by the ILO and the World Bank. The ILO recommends that the government continues to increase wages and also addresses working conditions more broadly to further attract voluntary pickers.
Last September, Uzbekistan President Shavkat Mirziyoyev spoke before the United Nations General Assembly in New York where he pledged to end forced labour in his country and underscored his government's engagement with the ILO. In November 2017, at the Global Conference on the Sustained Eradication of Child Labour in Argentina, Uzbekistan also pledged to engage with independent civil society groups on the issue.
The ILO Third-Party Monitoring (TPM) project in Uzbekistan will now focus on the remaining challenges, particularly the need for further awareness raising and capacity building, which varies between provinces and districts. It will ensure that all those involved in recruitment will have the information and tools needed to ensure that cotton pickers are engaged in conformity with international labour standards.
The monitoring and results from a pilot project in the area of South Karkalpakstan also show that cotton picking economically empowers women in rural areas. The cotton harvest provides many women with a unique opportunity to earn an extra cash income which they control and can use to improve the situation of their families.
The ILO TPM Project is funded by a multi-donor trust fund with major contributions by the European Union, United States and Switzerland.
Kazakhstan Launches Online Platform for Monitoring and Reporting Greenhouse Gases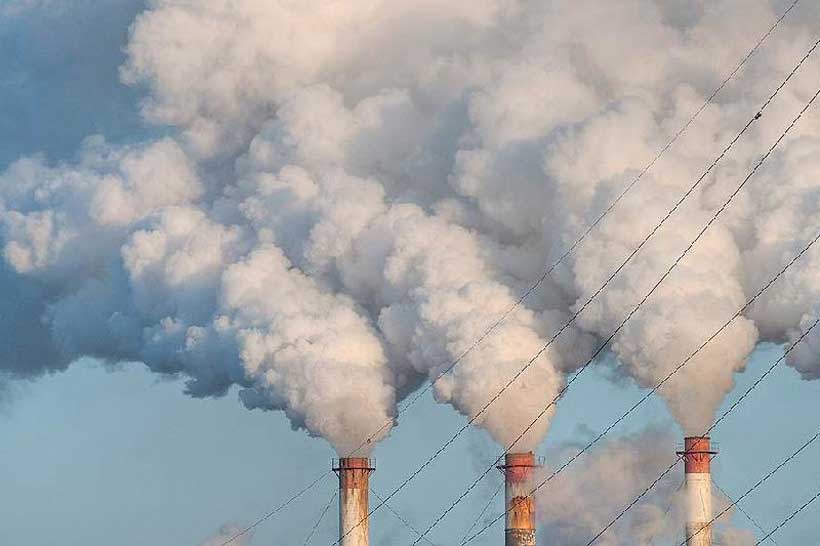 An online platform for monitoring, reporting and verifying emission sources and greenhouse gases (GHG) was officially launched today by the Ministry of Energy of the Republic of Kazakhstan and the World Bank.
The platform is an essential element of the National Emissions Trading System of Kazakhstan, which was launched in 2013 as the country's main instrument to regulate domestic CO2 emissions and to drive the development of low-carbon technologies. Today, the National Emissions Trading System of Kazakhstan covers all major companies in the energy, oil and gas sectors, mining, metallurgical, chemical and processing industries.
Since 2014, the World Bank Trust Fund Partnership for Market Readiness has provided technical assistance to Kazakhstan in supporting the implementation of the National Emissions Trading System of Kazakhstan and related climate change mitigation policies.
"Kazakhstan's emissions trading system is the first of its kind in the Central Asia region," said Ato Brown, World Bank Country Manager for Kazakhstan. "With support from the Partnership for Market Readiness, the country has made a great effort to develop policy options for mid- and long-term emissions pathways and to develop an action plan on GHG emissions reductions by 2030. The World Bank will continue to support the Government during the crucial stages of policy implementation."
The platform enables Kazakhstan's major emitters to transmit and record data on GHGs emissions, as well as trade online. The National Allocation Plan, adopted in January 2018, sets an emission cap for 129 companies for the period 2018-2020. Per the national allocation plan, quotas have been allocated until 2020.
"The electronic platform undoubtedly proves the evolution of the Kazakhstan emission control system, which will allow the monitoring, reporting and verification system to be upgraded to a much higher level," said Sergei Tsoy, Deputy General Director of JSC Zhasyl Damu.
GHG data is confirmed by accredited bodies for verification and validation and transferred to the Cadastre using an electronic digital signature. To date, there are seven verification companies accredited in Kazakhstan, with five more in the process of accreditation.
The platform was developed by JSC Zhasyl Damu with the support of France's Technical Center on Air Pollution and Greenhouse Gases. The system is administered by JSC Zhasyl-Damu, while the beneficiaries are the Climate Change Department and the Committee for Environmental Regulation and Control of the Ministry of Energy of the Republic of Kazakhstan.
Background
Kazakhstan is one of the largest emitters of GHG in Europe and Central Asia with total annual national emissions of 300.9 MtCO2e in 2015. The energy sector accounts for 82% of total GHG emissions, followed by agriculture (9.6%) and industrial processes (6.4%). More than 80% of produced electricity in Kazakhstan is coal-fired, followed by natural gas (7%) and hydro power (8%).
Kazakhstan proposed as its Nationally Determined Contribution (NDC) an economy-wide reduction of GHG emissions of 15% from 1990 emissions levels by 2030. Kazakhstan ratified the Paris Agreement in November 2016 and committed itself to the fulfilment of the proposed target as its first INDC. The objective will contribute to sustainable economic development as well as to the achievement of the long-term global goal of keeping global temperatures below 2 degrees Celsius.