New Grounds for War: How the Power of Siberia Pipeline Impacts the Arctic
The Power of Siberia pipeline, a joint Russian and Chinese venture in which Russia has agreed to provide $400 billion of natural gas (LNG) to China over the course of 30 years, presents a complex vector of potential conflict. Arctic ice melt, energy resource shortage, and increasing geopolitical tensions are all implicated. The complex nature of these issues and the uncertainty regarding their eventual manifestation places the pipeline in the realm of emergent conflict.
The Arctic nations, in particular the five littoral Arctic Ocean states – America, Canada, Russia, Norway, and Denmark – are most at risk. China is also a key player, due to both its role as recipient of Russian LNG and its Arctic ambitions. These states are all members of the Arctic Council, the principle body involved in international Arctic governance. While many observers consider Arctic diplomacy via the Arctic Council a success, and point to the generally cooperative nature of international Arctic interaction, this hides the geopolitical divide that exists at the core of the Arctic Council. Most of the five littoral Arctic states belong to Western international and supranational organizations like NATO or the European Union (EU). However, the growing interdependence of Russia and China, and both states' geostrategic expansionist ambitions, will likely complicate future efforts to prevent Arctic tensions and conflict.
Productive Policy
Arctic diplomacy via the Arctic Council has a long history of cooperative conflict resolution. The most notable instance of successful Arctic diplomacy is the landmark 2010 resolution of a Russian and Norwegian Barents Sea border dispute after decades of negotiation. This is largely a result of the unique application of the rule of international law in the Arctic. The predominant legal framework governing Arctic activities is the 1982 Convention on the Law of the Sea (UNCLOS), which establishes freedom-of-navigation rights, sets territorial boundaries, sets exclusive economic zones (EEZs) and rules for extending continental shelf rights, and has created several conflict-resolution mechanisms. This has provided the Arctic states with a solid and widely accepted legal framework within which to conduct Arctic activities and provided effective mechanisms to address disputes.
The five littoral states reaffirmed their commitment to peaceful and cooperative action within the framework of UNCLOS in the Arctic with the 2008 Ilulissat Declaration. The Declaration commits its signatories to address sovereignty and jurisdiction issues through the "extensive legal framework" that governs Arctic activity. Signatories also promised to strengthen cooperation multilaterally, through existing organizations such as the Arctic Council and Barents Euro-Arctic Council. This emphasis on cooperation is reflected in the five littoral states' Arctic strategy documents, which share a number of basic goals and principles. These include: a peaceful, safe, and secure Arctic; sustainable economic and social development; environmental protection; addressing the rights and needs of indigenous Arctic peoples; and the maintenance of sovereignty. Another particularly promising development is the signing of the Agreement on Cooperation on Aeronautical and Maritime Search and Rescue in the Arctic. This treaty, signed in 2011 by Canada, Denmark, Finland, Iceland, Norway, Russia, Sweden, and the United States, encompasses previous agreements like the Tromsø Declaration and commits its signatories to expanded cooperation and information sharing in Arctic search and rescue missions. The Arctic Council has historically had a reputation for keeping its dealings separate from other international controversies, and has developed an air of isolation from political turbulence.
This analysis demonstrates that Arctic states have taken great pains to maintain the cooperative, peaceful nature of national and international activity in the Arctic. In particular, the dogged adherence to international law has provided a unique way to manage disputes. In addition, the Arctic Council has proven a valuable forum in which member states can address concerns, pursue cooperation, and effectively manage increased access to the Arctic. Its ability to compartmentalize Arctic policy from other international disputes has proven mostly resilient. Which is what makes the impact of Russia's strategies concurrent to the Power of Siberia pipeline most intriguing.
Counterproductive Policies
The insulation from international tumult the Arctic cooperation has enjoyed thus far may be eroding. Russia's annexation of Crimea, linked to the Power of Siberia pipeline by precipitating the international sanctions which served as a catalyst to signing the deal, has become an important enough threat to influence Arctic policy. In protest of Russia's supposed revanchism, the Canadian Chair of the Arctic Council refused to attend an Arctic Council meeting in Moscow. The Canadian government saw this action as building on other penalties, like sanctions and travel bans, it had already imposed on Russia. While well-intentioned, Canada's policy of including the Arctic in its attempts to isolate Russia may have unintended consequences, particularly in light of Russia's ongoing military expansion there.
Russia has been increasing its military capacity in the Arctic for several years now. On December 1, 2015, Russia's Arctic Command Headquarters became operational, one of the most visible signs of Russia's "plan to form a combined arms group and construct a unified network of military facilities in the country's Arctic territories, by hosting troops, advanced warships, and aircraft to strengthen the protection of its northern borders." This can be seen as a fulfillment of Russia's 2009 Russian Arctic Strategy until 2020. This strategy emphasized the national security dimensions of Russia's Arctic policies, with a discussion of the need to militarily protect Russian interests. In addition, Russian President Vladimir Putin has explicitly stated that any Russian military buildup in the Arctic is a result of US submarines already present in the Arctic. This has begun to trouble Russia's Arctic neighbors and is rightfully seen as "a direct challenge to the longstanding consensus that the Arctic should be kept free of military rivalry.".
Such challenges amid Western fears of Russian expansionism and heightened tensions do not bode well for future efforts to mitigate or avoid crisis in the Arctic. Recent backtracking notwithstanding, Canada's decision to link Arctic cooperation with its wider foreign policy has set a precedent in which other states may choose to prioritize contentious foreign policy over the previously pristine Arctic cooperation. Likewise, Russia's military buildup violates one of the fundamental tenets of Arctic engagement, that of keeping it free from military competition. In light of these developments, the potential for conflict over the Power of Siberia pipeline, arising from the geopolitics of climate change, energy scarcity, and divergent strategic positions, should become much more likely.
The Power of Siberia pipeline poses the potential for conflict due to the unique forces shaping its place in world affairs. As such, careful and effective policy is necessary to avoid such an undesirable outcome. International cooperation in the Arctic provides the most appropriate policy issue to explore these potentialities. Arctic policy has a reputation for cooperation even in the face of political adversity. For the majority of its existence the Arctic Council, along with related Arctic bodies, have served as valuable arenas for engagement and conflict resolution. However, recent developments give cause for concern that the Arctic may prove as contentious and competitive as other human endeavors. In total, while Arctic policy offers much in the way of useful means to arbitrate disputes and manage conflicts, there is growing evidence that it will succumb to the tendency toward competition and conflict. Thus, the melting ice may one day reveal new grounds for war.
Clinton email scandal: Poor Judgment-Yes. Criminal Intent-No. Not guilty
The Clinton "Email Scandal" was long and damaging to the Democratic Party with a final decision that she would not be charged with violations of federal law regarding the use of a personal email server for both personal and government emails in her role as U.S. Secretary of State. For prosecution to occur the FBI would need to prove intent that she willfully divulged classified information to our adversaries and that clearly was not present. Secretary Clinton may have experienced lack of procedural knowledge and poor judgement but she did not willfully break United States law.
I find it very important to note that the Senate Committee that issued a report on the issue in its summary concluded that the "The FBI did not use a grand jury to compel testimony and obtain the vast majority of evidence, choosing instead to offer immunity deals and allow fact witnesses to join key interviews." Because of this occurrence of not utilizing the standard Grand Jury procedure the confidentiality of an investigation was compromised and with compounding factors and procedures, did detrimentally affect the Clinton Presidency election campaign.
In an article by Dan Roberts on October 31, 2016 he noted that as Election Day became near Clinton was losing support and Trump was surging. And a week before it had been Clinton who was enjoying a high in the polls after Trump foundered in different matters. At this point it seemed certain of a Clinton victory. The timing of the FBI Director's new vigor into investigating the Clinton email scandal was condemned by the Congressional Democrats and even to the extent that the NV Senate Minority Leader Harry Reidsaid this partisan action had broken the law, including the "Hatch Act" which limits political activity of Federal employees including trying to influence or interfere with an election. Secretary Clinton was left with a daunting task to prove her innocence with just one week to the election. Her polling showed damage to her lead. And the new interest in candidate Clinton was aided by another email controversy which may have involved Russian hackers and released by WikiLeaks. These emails to and from Clintons to campaign chair John Podesta were not necessarily damaging content but were embarrassing with revelations mostly about Secretary Clinton's husband, Bill Clinton. Her polls continued to decline as Trump had no negative news being newly released and negative information from Clinton was divulged. Just turning the attention from Trump to Clintonshifted public polling significantly. During this time polling showed support wavered for Clinton by 1/3 of respondents which were wavered from FBI Director Comey's disclosures.
The Hillary Clinton email controversy did leave open the possibility of access to national security from classified information contained within or referenced to in emails that she had used her private email server for. There is no evidence of damage to national security. The investigation did reveal flaws but she should not have or currently face criminal prosecution.
The fact that the State Department's own email system was hacked in November 2014 and deemed one of the most severe ever is a counterpoint against blaming a private server for security lapses. It required the State Department IT workers to close down its entire unclassified email system for a weekend which shows the extent of capability that the Russians and other have. It is also noteworthy that a different event involved the disclosure of Clinton's personal correspondence which had been accessed via the hacking of a confidante of hers, Sidney Blumenthal. This was conducted by a hacker known as Guccifer who was later revealed to be a Romanian with the name of Marcel-Lehel Lazar. There are numerous means and methods of transmitting of classified materials including direct contact, cryptographic systems, courier services, designated hand couriers.
The partisan views, opinions and actions show the controversy involved in the email scandal. The FBI re-started its investigation and resulting negative polling ensued for Secretary Clinton. The State Department did release a large set of emails which were sent on her personal server in May of 2015 which were related to the 2012 Benghazi U.S. Consulate attack. During Secretary Clinton's term as Secretary of State 62,320 emails were received or sent from her personal server. About half of these were determined official and turned over to the State Department. Her decision to use the personal server in lieu of an official Government email was something that others utilized including predecessors. The Inspector General found that others including the former Secretary of State Colin Powell had not been in compliance with Federal recordkeeping. And the New York Times reported the Mr. Powell had suggested to Clinton to utilize private email unless it was classified information. He later denied issuing that statement. The NY Times also reported that the former Governor of Florida Jeb Bush who was also a 2016 candidate for the U.S. Presidency utilized a private email address. And a poll within a magazine showed 33% of federal workers utilized personal email occasionally for government business. Secretary Clinton said there had been no security breaches of the system she utilized and that it was well protected and the July 2016 FBI report concludes that there was no direct evidence of Secretary Clinton's server system being hacked. But technology experts conclude that experts can hack without leaving an evidence trail, not to mention that commercial firewalls and security systems are no match for high tech foreign government systems. In May of 2016 a hacker from Romania who was jailed in the U.S. for hacking told news sources he had accessed Clinton's email numerous times. Secretary Clinton said she only emailed one foreign official which was a United Kingdom destination. The Inspector General of the Intelligence Community however found that she had sent four or more messages which contained classified material. Later it was known that two of the emails sent were classified "top secret." Two-thousand emails receiving the classified designation had been identified by the time the final batch of Secretary Clinton's emails were released in March of 2016.
A controversial article appears on the internet which does present assessments and ideas that some or possibly most people will label as partisan politics but it does present a couple of good concepts in my opinion. One is that the U.S. intelligence community did not conduct a thorough investigation of the email scandal and of the national security. This is counterproductive in my opinion as the FBI is one of the top intelligence agencies the nation has and utilizes. It alleges that ultra-secret information on U.S. drone strikes could have been disclosed from Secretary Clinton utilizing a private server for her email use. James Clapper who had been Director of National Intelligence thought it was not needed and said since the details of the ultra-secret information on drone strikes had already been disclosed in earlier leaks, which were unrelated to Clinton's use of a personal email server, a national security assessment was not needed. Some say his decision was politically motivated. Then U.S. Representative Mike Pompeo, Republican, Kansas who was a House Permanent Select Committee on Intelligence strongly argued in favor of a DNI investigation.
The Senate Committee even during the initial time of the investigation found a considerable amount of important information. It concluded that Secretary Clinton did set up a private server in her home, which was in violation of the State Department policy and Federal IT standards, according to the Inspector General and State Department. The FBI director James Comey described this as "grossly negligent" which was softened with up slightly with a slight legal distinction.
FBI Director, Comey also indicated the Secretaryutilized her personal email outside of the United States and did send and receive work related emails while in the countries of U.S.adversaries. His comments werethat adversaries had "possible" access to the information. The FBI did find 110 emails in different email chains which contained classified information that was confidential at the time sent or received. Of these eight were with Top Secret information, 36 chains of Secret and eight with confidential.
It is my conclusion that mistakes or lack of judgment were made with the utilization of a personal email server but in no way did she possess intent to purposely release or leak information.
The hi-tech war between China and the United States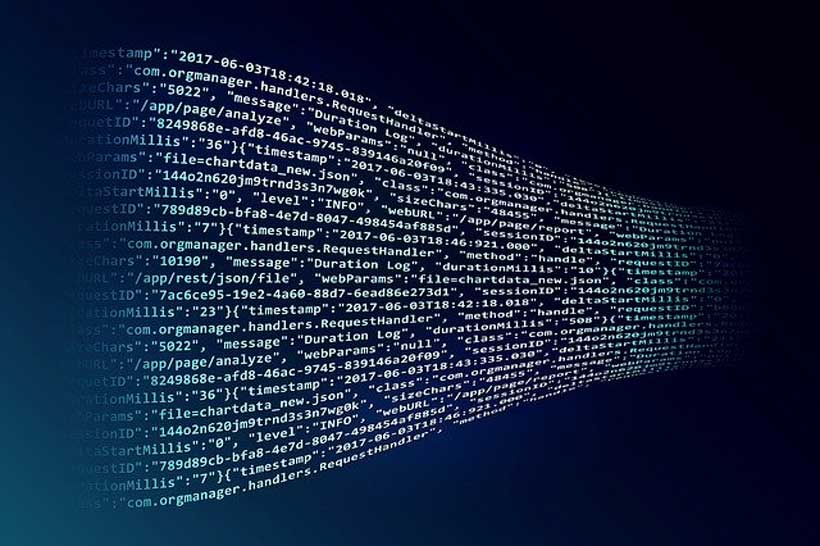 The new directive of the Central Office of the Communist Party of China (CPC), issued on December 8, 2019, ordered all State offices to quickly remove all foreign computer equipment and software within the next three years.
The CPC directive, which was highlighted only by the Financial Times, has not been made public.
It is therefore expected that many US companies, especially the likes of Dell, Microsoft, HP and some other smaller companies, will quickly be damaged by this choice of the Party and hence of the Chinese State.
The Chinese press has nicknamed this policy line as "3-5-2" because the substitutions will take place at a pace of 30% in 2020, 50% in 2021 and finally 20% in 2022.
Chinese sources estimate that 20 to 30 million pieces of hardware, mainframes, software and local networks will need to be swapped out throughout China with a large-scale replacement operation.
According to the Financial Times, the source of this news is China Securities, which is one of the companies entrusted by the CPC with the quick switch to domestic information technology.
Obviously this CPC choice is related to the current commercial tension between China and the United States.
Moreover, the IT substitution will allow to isolate government decisions from parallel US technological networks and from the cycle of negotiations and commercial tension between China and the United States.
We can also obviously think that this is a response to the fact that last May the United States entered Huawei into the "black list" of Chinese companies with which all U.S. IT companies and the North American subsidiaries of foreign ones are banned from doing business and carrying out joint operations.
This means that U.S. companies cannot buy or sell technology to and from Huawei without a specific license issued by the U.S. government's Bureau of Industry and Security, which is impossible to obtain.
The Chinese company Huawei immediately responded to the U.S. government, noting that "moving away our company from the American market will not make the United States stronger or safer. Quite the reverse. This choice will force the United States to choose lower quality and more expensive technologies, thus even damaging the interests of U.S. consumers and companies".
However, the story of relations between Huawei and the United States is long-standing.
In January 2019, the Department of Justice had announced legal action against two divisions of the Chinese company, on charges of having stolen trade secrets owned by T-Mobile USA, and later stopped the sale or purchase of U.S. government technology by Huawei and by the other Chinese mobile phone company, namely ZTE.
In December 2018, the Canadian authorities had also arrested Huawei's CEO, Meng Wanzhou, to comply with an extradition request issued by the United States, based on the fact that the Chinese computer and telephone company had not disclosed payments to and from Iran to some U.S. banks.
Moreover, the United States included in the "black list" of Chinese companies other undesired ones, such as Hikvison, which sells AI technology for mass surveillance, and the already mentioned ZTE.
It should be recalled that surveillance through Artificial Intelligence technologies is currently used by at least 75 countries, with 56 countries using this technology for road safety and smart cities, and as many as 64 countries using AI technologies for mass facial recognition, of which China alone is accused. Other 52 other countries manage AI systems for smart policing, an activity developed within the American police which brings together advanced databases and the measurement of inspection performance and of computerized mass predictive systems.
Certainly, thanks to Huawei, Hikvision, Dahua and ZTE, the Chinese technology in the sector takes the lion's share in this specific global market and sells mass recognition technologies in 63 countries, all members of the China's Belt & Road Initiative.
Huawei alone sells this AI technology to 55 countries.
Outside the Chinese market and the Chinese social reconnaissance producers, the world's largest company in this AI sector is the Japanese NEC.
However, the U.S. companies operating mass control technologies with Artificial Intelligence are still present in 32 countries.
These American companies include IBM, which works for AI facial recognition networks in eleven countries, as well as Palantir, which operates in nine countries and finally CISCO, operating in six countries.
The other countries selling similar AI systems globally are Israel, France, Germany and Japan.
51% of the universally defined "advanced liberal democracies" use AI mass control technologies, while these control systems are used in only 37% of what the international press calls "closed autocratic States" and in 41% of the States abstractly defined as "illiberal democracies".
Hence theoften hypocritical alarm for the AI recognition procedures in Xinjiang, sounded by the Chinese government, should remind us of the old Latin Horatian saying De tefabulanarratur.
All the States we currently call "liberal democracies" use systems of citizens'/users' facial recognition at various levels.
There is evidence of partial and uncontrollable use of advanced AI technologies also in countries such as Tunisia, Angola, Azerbaijan, Hungary, Peru, Sri Lanka and Turkmenistan.
However, the recent Chinese stance on the switching to domestic IT technology regards much of the software currently used in Chinese offices. Nevertheless, there are problems that should not be overlooked.
Lenovo, the world's largest laptop manufacturer, has been Chinese since 1984, when the Chinese company Legend was entered into the Hong Kong Business Register.
In 2005 Chinese Lenovo bought IBM's entire personal computer division and IBM's server-producing division in 2014.
Again in 2014, Lenovo bought the Motorola Mobility Division from the previous owner, namely Google.
The problem lies in the fact that Lenovo still uses chips produced by the American Inteland the replacement of the old semiconductors seems to be complex.
China may have discovered an effective replacement for Microsoft OS, the operating system of most "Western" computers but, for the time being, this is not known in the West.
Furthermore, the semiconductor industry in China has been greatly stimulated by Huawei's adventures in the United States and the EU.
The Chinese "nationalisation" of the semiconductor and computer chip industry, however, is already envisaged in the China 2025 Plan and the Chinese government wants at least 40% of chips to be produced in China and be ready for export by that date.
In vain China tried to negotiate purchases of chips with the American company Xcerra, but the operation was stopped last February for the well-known political reasons mentioned above.
Also the Chinese acquisition of the US company Lattice Semiconductor – a 1.3 million US dollar "deal" – was stopped by the US government.
Despite the fact that an up-to-date semiconductor industry is hard to set up in a short lapse of time, China's "National Integrated Circuit Industry Investment Fund" will significantly fund all these operations.
In its second round of fund-raising, the Chinese Semiconductor Fund raised as many as 200 billion renmimbi (equal to 29 billion US dollars), after a first round of fund-raising which amounted to 138 billion rmb in 2014.
The Chinese government deems this replacement operation to be absolutely necessary to reduce the dependence of Chinese information technology on U.S. manufacturers.
It should be recalled that in 2017 – the last year of for which data is available – China imported semiconductors to the tune of 300 billion US dollars.
Now China must run twice as fast, otherwise it will lag a technological generation behind, as far as the very fast chip evolution is concerned.
Moreover the Chinese Cyber Security Law, enacted in 2017, requires the user's real name for registering in any Internet network, as well as very strict rules for the protection of critical infrastructure, and a much greater protection than in the USA and the EU for what China calls "private critical infrastructure", as well as a few additional control requests for some groups of network operators.
In 2018 China also enacted new regulations for Personal Information Security Specification, i.e. a set of more stringent web privacy rules than the Western ones.
In the current year, the Chinese government has also established new rules for checking information technology, for the transfer of personal data abroad, as well as for encryption and cloud security.
In the EU legislation on network security, the so-called GDPR, the whole set of rules is focused on protecting the user privacy. In addition to legally protecting individuals' privacy, however, China also protects a specific class of data, which the provisions define as "relevant to national security, the national economy and people's lives".
We are far beyond privacy as it is considered and understood in the West.
By mainly using information technology, China wants to stimulate innovation in four areas: a) the manufacturing industry in general; b) digital commercial platforms and their specific markets, especially as regards online payments; c) the development of telematic apps for "social use", such as those for rented cars or bicycles; d) the enhancement of basic research and development for biotechnology and big computing.
China currently has around 800 million Internet users, all of whom also having smartphones.
It should be recalled that the Cyber Security Law enacted in China in 2017 entails the obligation for all web companies to store data on Chinese territory and restricts some data transfers also within China's national territory.
In addition to the above mentioned 2025 Plan and the State Fund for Technologies, there is also – in China – the New Generation of Artificial Intelligence Development Plan.
As early as 2017 China has already overtaken the USA as far as investment in Networks and AI is concerned. Currently Research and Development is more funded in China than in the United States, also as to the IT collateral and "hybrid" sectors, such as AI social and medical applications.
It should also be noted that China is already world leader in the registration of new patents. It currently accounts for 40% of the world total, twice as much as the United States and four times as much as Japan.
In 2025, China is expected to far exceed the number of papers on Artificial Intelligence – with international citations -developed by the United States.
Furthermore, the fact that China's domestic IT market is subject to what someone has defined "hi-tech Leninism" makes it obvious -also considering the size of China's domestic market – that a carefully protected growth of cutting-edge technologies in China slows down the U.S. and Japanese sectoral development also in the short term.
If Chinese technologies become world market leaders, it will be hard for the USA, the EU and Japan to define and establish reliable and effective data protection criteria.
Certainly there are geoeconomic risks for the United States.
In the medium term, we will record a Chinese monopoly on international standards, as well as a Chinese leadership on dual-use technologies, considering that the Chinese National Intelligence Law lays down that private or public companies shall provide access and support to the Armed Forces and to the intelligence Services for the collection of sensitive data and for their processing.
Furthermore, the United States, the EU and Japan could be negatively affected by the marketing of Chinese cutting-edge technologies, which would create their own markets and quickly replace "obsolete" or not well-interconnected products and systems.
There is also the possibility that, in the global market of AI surveillance, China may develop data collection models valid also for other countries, thus leading to a structural advantage for its own foreign intelligence.
We should also avoid underestimating the geopolitical effects resulting from China's non-aggressive foreign policy, starting from Mao Zedong's Three Worlds Theory (the First World was the USA and the Soviet Union; the Second World was the developed countries, satellites of both powers; the Third World was the "global peripheries" to be led by China) or the saving of often huge economic resources.
In the last Middle East wars, the United States has spent a total of 7 trillion US dollars, which is more or less the same amount China has invested in Research & Development since 1994.
There is a fact, however, which is in contrast with the above.
Over the last five years both the U.S. and Chinese economies have grown significantly, but the wealth gap between the two countries has remained constant, even using the often misleading measure of GDP.
Moreover, the United States is still "richer" than China by about 7 trillion US dollars.
Hence, apart from the structural fallacy of these measures and putting aside statistical manipulations on both sides, China shall record a much faster development than its GDP to reach, at least, the United States.
China's global technological victories are now well-known: its Micius satellites; some biotechnologies; hypersonic vehicles; energy technologies, including "green" ones; some AI networks and quantum computers, as well as quantum encryption and obviously the 5G.
In other sectors, there is still substantial parity between the two countries.
The current U.S. geopolitics, with the usual cyclical return of isolationism, could unintentionally lead to the global expansion of Chinese technologies and to their progressive hegemony, if not worldwide at least in the Belt & Road area, in Africa and in some Asian regions.
The global strategy of computer hacking
Whoever operates on the Web and has even interesting or relevant data sooner or later will always be hacked by someone or by some organizations.
Usually "economic" hackers take the data of interest from the victim's network and resell it in the dark web, i.e. the system of websites that cannot be reached by normal search engines.
Currently, however, after the Bayonet operation of July 2017 in which many dark web areas were penetrated, we are witnessing a specialization of the dark web and an evolution of web espionage methods against companies and States.
These operations which, in the past, were carried out by web amateurs, such as youngsters at home, are currently carried out by structured and connected networks of professional hackers that develop long-term projects and often sell themselves to certain States or, sometimes, to some international crime organizations.
As often happens in these cases, the dark web was born from research in the military field. In fact, in the 1990s, the Department of Defense had developed a covert and encrypted network that could permanently protect the communications of the U.S. espionage "operatives" who worked abroad.
Later the secret network became a non-profit network that could be used for the usual "human rights" and for protecting privacy, the last religion of our decadence.
That old network of the State Department then intersected with the new TOR Network, which is the acronym of The Onion Router, the IT "onion" covering communication with different and often separable encryption systems.
TOR lives on the Internet edge and it acts as the basic technology for its dark web.
Like the "Commendatore" vis-à-vis Don Giovanni in Mozart's opera.
TOR, however, is a free browser that can be easily extracted from the Web.
Obviously, the more the anonymity of those who use TOR and go on the dark web is covered by effective encryption systems, the more unintentional signals are left when browsing the dark web.
Moreover, the farther you have to go, the more pebbles you need to go back, as in the Thumbelina fairy tale.
TOR and the Dark Web were born to allow the communications of U.S. secret agents, but were later downgraded to "free" communication system to defend Web surfers from "authoritarian governments". Currently the dark web hosts a wide underground market where drugs, stolen identities, child pornography, jihadist terrorism and all forms of illegal business are traded.
Moreover, if these dark web services are paid with uncontrollable cryptocurrencies, it is very difficult to track any kind of dark web operations.
Nowadays, about 65,000 URLs operate in the dark web, which means Internet websites and Universal Resource Locators that operate mainly via TOR.
A recent study of a company dealing with cybersecurity has demonstrated that about 15% of all dark web URLs facilitate peer-to-peer communication between users and websites usually by means of chat rooms or websites collecting images, pictures and photos, which are often steganographic means and transmit hidden and concealed texts, but also for the exchange of real goods via specialized websites for peer-to-peer trading that are also encrypted, as can easily be imagined.
Moreover, a further study conducted by a U.S. communication company specialized in web operations has shown that at least 50% of the dark websites is, in fact, legal.
This means they officially deals with things, people, data and pictures that, apparently, also apply to "regular" websites.
In other words, the dark websites have been created by means of a regular request to the national reference office of ICANN, which grants the domains and registers the permitted websites, thus communicating them to the Californian cooperative that owns the web "source codes", although not in a monopolistic way.
Currently all the large web organizations have a dark "Commendatore" in the TOR area, such as Facebook, and the same holds true for almost all major U.S. newspapers, for some European magazines but also for some security agencies such as CIA.
Nevertheless, about 75% of the TOR websites listed by the above stated IT consultancy companies are specialized URLs for trading.
Many of these websites operate only with Bitcoins or with other types of cryptocurrencies.
Mainly illegal pharmaceuticals or drugs, items and even weapons are sold in the dark web. Said weapons are often advanced and not available in the visible and overt networks.
Some URLs also sell counterfeit documents and access keys for credit cards, or even bank credentials, which are real but for subjects other than those for whom they were issued.
In 2018 Bitcoin operations were carried out in the dark web to the tune of over 872 million US dollars. This amount will certainly exceed one billion US dollars in late 2019.
It should be recalled that the total amount of money "laundered" in the world accounts for almost 5% of the world GDP, equal to 4 trillion US dollars approximately.
Who invented the Bitcoin?
In 2011, the cryptocurrency was used for the first time as a term of trade only for drug traffickers operating in the dark web, mainly through a website called Silk Road.
The alias used for those exchanges was called Satoshi Nakamoto, that was also filmed and interviewed, but was obviously another.
We should also recall web frauds or blackmails: for example, InFraud, a U.S. organization specialized in the collection, distribution and sale of stolen credit cards and other personal data.
Before being discovered, InFraud had illegally made a net gain of 530 million US dollars.
Another group of illegal operators, Fin7, also known as Carbanak, again based in the United States, has collected over a billion US dollars on the web and has put in crisis, by blackmailing them, some commercial organizations such as Saks Fifth Avenue and Chipotle, a widespread chain of burritos and other typical dishes of Mexican cuisine.
Obviously the introduction of new control and data processing technologies, ranging from 5G to biometric sensors, or of personal monitoring technologies, increases the criminal potential of the dark web.
Hence the dark web criminals will have an even larger mass of data from which to derive what they need.
The methods used will be the usual ones, such as phishing, i.d. the fraudulent attempt to obtain or to deceive people into sharing sensitive information such as usernames, passwords and credit card details by disguising oneself as a trustworthy entity in an electronic communication possibly with a fake website, or the so-called "social engineering", which is an online scam in which a third party pretends to be a company or an important individual in order to obtain the sensitive data and personal details of the potential victim, in an apparently legal way, or blackmail by e-mail and finally the manipulation of credentials.
With a mass of additional data on their "customers", the web criminals will be able to perfect their operations, thus making them quicker and more effective. Or the new web technologies will be able to accelerate the time needed for blackmail or compromise, thus allowing a greater number of frauds for more victims.
Biometrics certainly expands the time for the use of data in the hands of cybercriminals. Facial detection or genetic and health data are stable, not to mention the poor security of data held by hospitals. Or we have to do with the widespread dissemination of genetic research, which will provide even more sensitive data to web swindlers.
According to some recent analyses carried out by the specialized laboratories for the Web, 56% of the data most used by web criminals comes from the victims' personal data, while 44% of the data used by swindlers comes from financial news.
Moreover, specific types of credit cards, sold by geographical area, commercial type and issuing bank, can be bought in the dark web.
85% of them are credit cards accredited for a bank ceiling, while 15% of "customers" asks for debit cards.
The web scammers, however, always prefer e-mail addresses even to passwords.
Furthermore, less than 25% of the 40,000 dark web files have a single title.
In the "dark" web there are over 44,000 manuals for e-frauds, available for sale and often sold at very low prices.
The large and sometimes famous companies are the mainly affected ones. In 2018 the following companies were the target of cyberattacks in the United States: Dixus, a mobile phone company which was stolen 10 million files; the Cathay Pacific airline, with 9.4 million files removed, but also the Marriott's hotel chain (500 million data/files removed) and finally Quora, a website of scientific documents and generic data. Over 45 million files were removed from Quora.
How can we know whether we are the target of an attack from the Dark Web? There is certainly the presence of ransomware, such as the recent Phobos, which uses the Remote Desktop Protocols (RDP) that allow to control computers remotely.
Then there is the Distributed Denial of Service (DDoS), which is a temporary block of the Web, apparently accidental, and finally there is the traditional malware, the "malicious" software that is used to disrupt the victims' computer operations and collects the data present on their computers.
However, the Dark Web ambiguity between common crime and the defence of "human rights" and safe communications in "authoritarian regimes" always remains.
The United States, Iran, China and other countries have already created a "fourth army", composed only of hackers, that operates with cyberattacks against the enemies' defence and civilian networks.
The US Cyber Command, for example, is estimated to be composed of as many as 100,000 men and women, who operate 24 hours a day to hit enemy servers (and also allies' ones, when they contain useful information).
Just think also of the private group Telecomix, which supported the 2011 Arab rebellions and, often, also the subsequent ones.
Also in these months both Telecomix and Anonymous are working to permit the free use of the Syrian computer network.
There is often an operative interface between these groups and the Intelligence Agencies, which often autonomously acquire data from private networks, which, however, soon become aware of the State operations.
There is also cyber-rebellion, which tries – often successfully – to strike at the victims' data stored, by deleting them.
DDoS, the most frequent type of attack, often uses a program called Low Orbit Ion Cannot (LOIC) which allows a large number of connections to be established simultaneously, thus leading to fast saturation of the enemy server.
The attacking computers can be used remotely and some groups of hackers use thousands of computers simultaneously, called "zombie machines", to hit the database in which they are interested to delete it or to remove its files.
This type of "fourth army" can inflict greater damage on a target country than a conventional armed attack. The faster the attack, the easier is to identify the origin of the operation.
It is currently estimated that the "zombie" computers in the world are over 250 million – a greater network than any other today present in the military, scientific and financial world.
Hence a very dangerous military threat to critical infrastructure or to the economic resources of any country, no matter how "advanced" it is technologically or in terms of military Defence.
There have been reports of hackers linked to global drug organizations, especially Mexican cartels, and to jihadist or fundamentalist terrorist groups.
Financial hacking, which often supports all these initiatives, remains fundamental.
The South Korean intelligence services' operative Lim was found "suicidal" after having purchased a program from the Milanese Hacking Team.
A necessary tool for these operations is often a briefcase containing circuits which mimic the towers of cellular repeaters and store in the briefcase itself all the data which is transferred via cetel or via the Internet Network.
The Central Bank of Cyprus, the German CDU Party and many LinkedIn accounts – a particularly favourite target of hackers – some NATO websites and, in Italy, some business and financial consultancy companies were attacked in this way.
It is a completely new war logic, which must be analysed both at technical and operational levels and at theoretical and strategic levels.