The Tyranny of the 1%: The Illusion of Overcoming Terror
~ If you want total security, go to prison… The only thing lacking is freedom. Dwight D. Eisenhower
And now we have Brussels to add to a list that can never grow shorter. Only longer. There are many names on this list. Many cities. Many countries. In some minds the list has grown faster ever since the global community's major powers formally declared 'war' against such extremism and the killing of innocents.
To many that seems bitterly ironic and heinously inappropriate. As leaders all over the world lined up to express their horror and offer sincere condolences to the people of Belgium, there is one sentiment repeatedly expressed: we must all truly unite to fight off such old-world barbarism. While I understand the sentiment and the angry frustration residing deep inside it, I fear it is also an impossible dream for a reason we do not openly discuss. Namely, there can be no perfect security where there is already perfect freedom. It is not a tension. It is not a problem of imperfect policy. It is not the failure of executing proper countermeasures. It is an axiom: if we are to be free as a society then we can never be idyllically safe as well. The two interests are in contrast to one another. And that, much more than suffering from terrorism while the world declares war against it, is the profoundly bitter irony we must all adjust to. For as with all axioms, it shall never be reversed.
This is not a standard exposition on the quaint platitudes that we often read and will no doubt read again in the immediate aftermath of Brussels. About how freedom isn't free or how the person willing to give up liberty for security is deserving of neither. This is not a criticism of people in the modern day as much as a confession as to what democratic freedom truly means in society. Freedom of movement; freedom of association; freedom to travel; freedom of belief; freedom of information; freedom from unlawful search and seizure; freedom from unjust prosecution. These things we hold to be so basic, so fundamentally rooted in the essence of our free societies, that we forget such precious things also come with severe consequences. The most important of which is the general mystery and secrecy with which we can all live our lives. Even in the hyper-technological 21st century, where most of us are either online or recently were online, our every movement, location, and thought potentially transmitted and revealed to friend and stranger alike, it is remarkable that we forget how easy it is to NOT be noticed at all. There is an old Russian proverb I love to remind people of: if you only knew how little people think of you, you wouldn't worry about what people think. It is a humbling reminder of how fantastically small we all are in a giant world of billions. No matter how big, how famous, or how well-known in our individual spheres of influence we become, the reality is for most of us that 99% of the world does not know us or care to. Why does this matter and how does it pertain to Brussels? Quite simply, it explains why a free society can never achieve perfect security: exactly because of its freedom and how people can so easily remain disconnected from each other's attention.
Many people do not know that several of the terrorists who perpetrated 9/11 in the United States learned how to fly jumbo jets on simulators in various private flight schools in small-town America. Fewer still realize that these men with foreign-sounding names and middling English-language skills were adamant in insisting to their instructors that they be taught how to take off and fly but showed no interest whatsoever in learning how to land. One astute American even went so far, given the unique weirdness of the situation, to call in to his local FBI office and report it. Unfortunately, the unique weirdness was so unique and so weird and so out of the ordinary that the local agent was unable to consider it anything except the random oddity one sometimes finds in a truly free land. This is America, after all, where anyone can pretty much do whatever they want. And thus, it went uninvestigated and several unique and weird men were allowed to acquire a few odd aviation skills that would literally change the geopolitical landscape of the 21st century. The point of this quirky little anecdote is to show how hard it is to be noticed in a free society even when you are doing things that should in all rights be noticed quite readily. Now just imagine when you are actually trying to not be noticed and subtly undertake multiple strategies to be unseen and unheard, both physically and digitally. In a free society it is remarkably, and scarily, easy to do. And that horrific but righteous combination, to be free and unnoticed, is what makes Brussels happen. And San Bernadino. And Paris. And Nigeria. And Kenya. And Madrid. And London. And Moscow. And New York. And countless other cities and countries most of us don't even know because we were too busy being free to bother noticing.
Remember that I said 'perfect security.' For if there is any silver lining in this black cloud of analysis it is that for every Brussels and Paris and New York there are one hundred, one thousand, ten thousand avoided Brussels and Parises and New Yorks. Some of them we hear of. Most of them we don't. But even if we did I doubt it would give much relief to those caught up in the wake of the terror of the successful 1%. For that is the truly heinous nature of terrorism in the modern age: our technology and policing and intelligence capabilities are so advanced and keen that we truly do succeed in stopping 99% of possible incidents, preventing those who wish do us harm simply because our societies are unjustly judged evil and unholy and perverted. But the intensity and shocking insecurity of that remaining miniscule percentage makes us contemplate Grand Strategies and call upon global unified collaborations to sweep up that final 1%. And that, alas, is the saddest news of all: the 1% will never be swept up. This is not because of the brilliance of the planners or the cunning of the executors. That miniscule 1% succeeds because we do in fact live in free societies. And any society that gets close to being perfectly free can never ever hope to also be perfectly secure. That irony may be bitter, but it is also glorious. I hope we can always remember that in the aftermath of such tragedies like Brussels.
Finland's Challenges Facing Potential Repatriation of ISIS Detainees
Authors: Anne Speckhard and Gabriel Sjöblom-Fodor*
The northern country of Finland represents a peculiar example in the international debate on ISIS foreign terrorist fighters (FTFs) and returnees. Known mainly for its celebrated educational system, welfare policies, wondrous scenery and as the home of Santa Claus, it found itself grappling with the same dilemma of returning FTFs facing other Western states after the fall of ISIS. As it turns out, the small well-off nation had one of the highest per capita rates of Muslims per population joining ISIS in the world, followed only by countries like Belgium and Sweden. According to the Finnish security services, SUPO, around 80 adults and "dozens" of children are known to have left, but the actual numbers might be even higher. Some also initially traveled before the rise of ISIS to join other rebel groups fighting Bashar al-Assad, but later ended up with ISIS. Around 25 are believed to have returned, and again this number might be higher, with some returning home under the radar. According to a report for the Finnish Ministry of Interior by Saarinen & Malkki, the returnees seem mostly disengaged from violent action, even though the Takfirist-Jihadi methodology, which rejects all others as unbelievers who can be killed – even other Muslims not from their sect – and was at the heart of ISIS state-building philosophy, is still alive. In some of these returnees, violence has been forsaken for the time being, but this Takfiri mindset is still present, which is concerning for future radicalization and potential return to violence.
Unlike other Western nations, who face a conundrum of having to deal with dozens, sometimes hundreds of its citizens imprisoned in the camps in Syria run by the Syrian Democratic Forces (SDF), Finland faces a different situation in regard to potential repatriations as many of their FTFs are presumed to have died in battle or are otherwise missing. Finland today has only around 11 women and approximately 30 children in Syria, who for the most part are detained in the SDF-controlled al-Hol camp, with the rest dead or missing. Even though the numbers are low, and are thus much easier to manage for repatriations than for example those of Great Britain or France, by now three successive Finnish governments, the Sipilä, Rinne and following current Marin government, have seemingly been at loss for how to deal with the issue with all fearing political repercussions of repatriating even only the women and children. An anonymous official from a Western European government was quoted as saying that Western governments generally prefer the status quo to remain, as their governments will bear political responsibility for any attacks carried out by any individual it repatriates.
Initially, on the 27th of June, 2019, almost three months after the fall of the last ISIS stronghold in Baghuz, Syria, former Prime Minister Antti Rinne (Social Democrats) and current Minister of Justice Anna-Maja Henriksson (Swedish People's Party) announced that Finland will not repatriate anyone who had served and lived under ISIS. The only "solution" offered was that if they somehow made it to a Finnish embassy they would be assisted. The closest operating one is in Erbil, Iraq, requiring a passport to cross over from Syria and the prospect for former ISIS members of re-arrest and imprisonment in Iraq. Of course for those imprisoned in SDF camps and prisons travel to Iraq is an impossibility without government support and facilitation and, even then, there are no guarantees that the Iraqis will let anyone formerly associated with ISIS pass through Iraq without arresting them.
Minister of Interior Maria Ohisalo (Greens), however, shortly thereafter signaled a different course in a series of tweets stating the government was "looking into many alternative perspectives," evoking strong criticism from many quarters, including her own party. She maintained, however, that solutions were urgently needed for the situation of underage children, citing Finland's commitment to international treaties on the welfare of children. Following this, Rinne changed course on July 4, 2019, by stating that the government now also intends to work to find a solution for the women as well. He also met with relatives of the detainees. "I heard the relatives describe the conditions of those at the al-Hol camp. I told them that the Finnish state has been working hard to find a solution to the situation," he said, according to YLE English. Relatives of the women shortly thereafter published an editorial, claiming that they had not understood the consequences of their actions and that the relatives were ready to cover any expenses for repatriation.
How to work with and address the adult women became the next issue with suggestions to carry out individual assessments of them, dealing with each on a case-by-case basis. The Ministry for Foreign Affairs, however, deemed that carrying out assessment work at the camps was not feasible under current circumstances due to safety concerns. "As the minister I was in a very difficult position, because the Ministry and the Minister for Foreign Affairs are responsible for the safety of Finnish citizens in danger, but my ministry had no solution," Foreign Minister Pekka Haavisto stated to the daily Helsingin Sanomat, as quoted by YLE in English. In the meantime, numerous legal experts and representatives of humanitarian organizations began to emerge to criticize the government's handling of the question. The topic was also hotly debated on most national opinion pages.
Meanwhile, the Finnish security services (SUPO) maintained throughout, and maintains till this day, that the women, and also the children, might be national security risks if returned and they remain, as a result, critical towards repatriation. It should be pointed out that security services in every country normally state that security risks such as ISIS returnees who are not imprisoned require 24/7 monitoring until they are judged no longer a risk and that is both expensive and difficult to maintain over time for any considerable number of individuals. In this regard, SUPO seems unfamiliar or critical of the possibility of treatment options with rehabilitation and reintegration of these individuals as a potential answer to long-term monitoring.
The issue of repatriations continues to cause serious friction at the Ministry for Foreign Affairs, with minister Haavisto disagreeing with his staff on a way forward, to the degree that the conflict leaked into the public. The heart of the question lay in whether a political decision or not was needed for the Ministry to initiate repatriations, with the Foreign Minister pursuing a need for urgent repatriation, in the light of the statement of the Chancellor of Justice about citizens in need, and his staff wanting to wait for the relevant political decision to be made. Allegations were also made that the Foreign Ministry did not properly inform other government bodies of the process. The Foreign Minister was also alleged to, under suspicious circumstances, have replaced an official who went against him in the matter. The Foreign Minister was subsequently accused of misconduct for acting out of hand in the matter but later cleared of all charges. A special envoy was named to deal with all matters concerning repatriation; however, the identity of this envoy has not been made public nor the nature of the work.
On Dec. 12, 2019, Haavisto brought up the notion of case-by-case assessments, this time during a parliamentary question session, where he gained support for that line by the Center and Left parties, even though the Center party was somewhat split. The other parties held differing opinions, other than the far-right True Finns Party who were against. The chairwoman of the Center party and Minister of Finance, Katri Kulmuni, however, shortly thereafter was forced to apologize after she posted an Instagram post expressing herself in a somewhat ridiculing manner about what to do with the women at al-Hol. Newly elected Prime Minister Sanna Marin, however, stated it is not the politicians' responsibility to make individual assessments, that this is up to government officials and authorities. She did, however, with reservations, support the idea of repatriating women. The Kurdish authorities, on their side, will not separate children from mothers, making repatriations of only children a moot point, which also led to the issue becoming stalled in Finland.
During this time, it was claimed that there was a plan called Operation Korpi at the Foreign Ministry to repatriate both women and children. Initially there was confusion in regard to its nature. This operation was said to be made up of the Foreign Ministry, Interior Ministry, the Social and Public Health Ministry, Central Criminal Police, border control authority, the Helsinki and Uusimaa/Nyland health district and the Vantaa/Vanda city social authorities. First alleged to be for swift repatriation of children and possibly mothers, it was claimed it was instead an emergency plan in case al-Hol camp were to disintegrate in a manner like Ain-Issa camp did during the Turkish incursion when hundreds of women escaped, some making their way, via Turkey, back into Europe.
How dangerous the women really are is also greatly contended. Several journalists, such as Antti Kuronen of Yle (who won an award for his reporting on the topic) and Sami Sillanpää of the daily Helsingin Sanomat and Sonja Saarikoski of Image Magazine, were able to reach in person or talk to Finnish women in the camps via illicit phones the women in the camps often use. The stories emerging were mostly those of regret, suffering, frustration and disillusionment, with a few exceptions. Not all want to return home and some remain loyal to violent ideologies. Some of the women, whose comments were widely disseminated in the Finnish press, stated their ongoing support for ISIS in an overzealous fashion and did not wish to be repatriated as they waited for the ISIS "Caliphate" to rise again. Another thing quoted was that they did not wish to return to "intolerant" Finland where they will face abuse, get ostracized and be spat at on the street. ICSVE's own sources note that some of the Finnish women in Camp al Hol are somewhat suspicious of each other and do not live together at the camp – which makes sense given this spectrum of pro- and anti-ISIS sentiments among them.
Finland, as the last country among the Nordic countries to do so, had established a link with the SDF in September. Most EU countries had been reluctant to interact on an official level with a nonstate actor, particularly one claimed by Turkey to be tied to the PKK. However, U.S. military sources that ICSVE has spoken to repeatedly state that they were never aware of attacks launched by the SDF from Syria into Turkey, except in self-defense once Turkey unleashed their incursion into North East Syria in fall 2019. Likewise, Amy Austin Holmes documents in her report that Arabs, not Kurds, currently make up the majority of the SDF.
On Jan. 20-29, 2020, the foreign minister, Dr. Abdulkarim Omar, co-chair of the Foreign Relations Commission of the Syrian Kurdish self-administration of North East Syria, visited Finland to hold discussions on what to do. He presented the idea to hold trials in Syria, which had also been presented to EU officials. A leaked document of the talks with the EU was later revealed, but when Dr. Omar announced that the Kurdish plan was met with "consideration" by the Finnish Foreign Ministry, it later claimed any positive stance had been 'exaggerated'. It is unknown how far the plan, or any plan, has gone as the epidemic of COVID-19 soon thereafter shifted the focus of Finnish authorities.
In consideration of the widespread refusal of EU countries to repatriate their ISIS detainees from SDF territory, it is interesting that one of the Finnish women held in Camp al Hol told a journalist, "It is surprising that people in Finland are so afraid of us. There are only about ten of us." This is a frequent comment made by ISIS women to ICSVE researchers as well, stating that they are totally disillusioned of ISIS, never took part in violence and no one should fear them. Indeed, the question of these women and their children's potential level of danger or threat to Finnish national security has been one of the main questions underpinning the raging discussion. Takfiri-Jihadism and its contemporary workings, and how to effectively deal with it, is basically an entirely new phenomenon in Finnish society that authorities, politicians, media and researchers are often still very much struggling to understand. In some cases this has led to problematic conclusions being aired, such as seeming inabilities to tell the difference between disengagement from violent groups and actions and deradicalization where violent ideology itself is renounced, and the belief that deradicalization can only happen if sought voluntarily, or else it is not possible, among other things.
Of importance, in our ICSVE sample of 239 ISIS returnees, defectors and prisoners we have found a great deal of "spontaneous deradicalization" occurring among ISIS detainees as they were clearly disillusioned, some immediately upon entering ISIS territory and others over time, by ISIS's inability to live up to its claims of creating a utopian Islamic State. Instead they found ISIS leaders in particular to be un-Islamic in their practices, overly brutal and corrupt. One woman told ICSVE researchers about how commanders would swiftly send the "young, sincere" men, often foreigners, who were the true believers in the cause out to the front as cannon fodder or on suicide missions, leaving the corrupt alive safely away from any fighting. Another disillusioned woman in the camps, for instance, told ICSVE that she didn't need a deradicalization program – that ISIS itself was the best deradicalization program she could have ever undergone.
We know that no one joins a terrorist group except that the group appears to meet some inner needs such as belonging, dignity, purpose, significance, adventure, love and, in the case of ISIS, the claim of Islamic living. Likewise, extremism develops along certain cognitive lines, often starting off with overzealousness or strong idealism triggered by outside factors. In the case of many of the women who joined ISIS, Bashar al-Assad's atrocities against the Syrian civil population acted initially as a strong motivation. This, and the following anarchy in Syria, was then tapped into by extremist Muslim preachers globally to promote the idea to establish a "true" Islamic state, as in their opinion, tracing their ideas back to Sayyid Qutb, the ideological father of modern Takfiri philosophy, there are no true Islamic countries or even true Muslims anymore. Anwar al Awlaki and other preachers had already, and continued to popularize the idea that a "vanguard" of chosen believers are obliged to initiate revolutions and fight everyone disagreeing or opposing until their narrow interpretation of religion is victorious, notions Qutb borrowed and "Islamicized" from Russian revolutionary Vladimir Lenin along with the 'ends justify the means'-methodology, which ended up becoming the backbones of ISIS ideology, a group that ironically claims to represent the most pristine and ancient understanding of Islam.
These extremist preachers and subsequently ISIS recruiters were able to lure, convince or seduce those emotionally affected by the suffering in Syria by both playing upon this suffering as well as pointing out the level of discrimination faced by Muslims in Finland and in the West generally, especially women and Muslims who hold to very orthodox or politicized interpretations of their faith and dress or live in ways that can engender abuse from Islamophobes and stigmatization from Western society overall. It should be remembered that the dominant societies in the Nordic countries, as well as in many other parts of northern Europe, with their high level of liberalism and strong secularism, have moved beyond religion and many are religious in name only. Thus for immigrant Muslims living in insular communities amongst them and holding religious piety in a high regard, there can be a great deal of feelings of alienation and perceived judgment as well as not being able to navigate the behaviors of mainstream societies, which differs completely in norms and behaviors concerning religious rules for conservative Muslims. A common grievance has also been that these societies are experienced as being tolerant only in theory but not wholly in practice, with some religious Muslims feeling a pressure to conform and to abandon parts of their religious identities or they would not be able to succeed in the societies in which they reside. This causes some to withdraw, and hatred and fear easily develop on both sides. For Muslims adopting stricter interpretations, including converts to some conservative or politicized groups of Islam, the struggle to adhere to very strict beliefs and combine their faith with living in a secular society can become too much to bear. In claiming its bold new Islamic State Caliphate, ISIS offered an answer and an opt-out for many of them. The idea of an Islamic utopia was presented and they were invited to build it with dignity and honor, and to fight for it, while jobs and housing and marriages were also guaranteed to those who agreed to go and join. For many this was a long-desired answer to a painful struggle to fit in and adhere to narrow religious interpretations unable to pair with living in a liberal mainstream society that often finds their differing beliefs at best strange and quirky or, at worst, threatening and dangerous. This factor also demonstrates the need for mainstream society to find ways to accommodate more conservative elements of society in ways that are tolerant while not allowing for violent expressions.
At ICSVE, we have interviewed dozens of Europeans who said they left Europe for Syria out of a combination of feelings of outrage and humanitarian concern for Assad's victims as well as desire to live under Islamic ideals. Women in particular, and their male partners, frequently cite discrimination including being spat on for wearing a niqab, frustrated attempts to be employed, or move ahead as a Muslim in the workplace as push factors for leaving. In Finland, it was seemingly extra hard to oppose the Takfiri call, as there were not enough community actors with the legitimacy to those affected by it to effectively counter it, even though some attempts were made. The Sunni Muslim community in Finland are mostly made up of groups which in the eyes of Takfiris hold no religious legitimacy whatsoever, such as Sufis, Muslim Brotherhood-inspired Islamists or the historic Tatar community (usually Sufis and known for being very liberal) among others, which they all excommunicate. Thus once someone fell into their clutches they often wouldn't reach out to others for differing opinions nor approached in any effective way by other credible groups about what they were being fed as the "true" Islam. In other countries, Sweden or the UK for instance, the Takfiri call faced stiff opposition from Islamic conservative religious groups, who were able to limit, theologically delegitimize their narratives to a wider audience of Muslims in the risk zone and even sometimes halt their activities altogether. This may be key to understanding how to rehabilitate some upon their return as well as these conservative groups developed key strategies in knowing how to talk potential ISIS recruits from being fooled by the group into joining. The issue is as much about theology as it is about national security, and both need to be taken into consideration when making assessments.
After experiencing war, terror and the hypocrisy of ISIS claims to defend Islam and Islamic values while they kept continuously violating them in the most grotesque manners on every possible level, the initial overzealousness and idealism of many who went to join them has passed into disillusionment and disappointment for many now-former adherents. Many have, as mentioned above, started to spontaneously deradicalize without any rehabilitation program in place. Some, however still cling to the ISIS ideology. A key feature of Takfiri groups is that they take general sacred texts about divine salvation for Muslims and apply them to their group only, making it appear for followers as if their group alone will be saved and all others damned. They then outwardly conform to certain descriptions found in the texts held sacred by Muslims describing how the saved group should be to lure people into it, convincing them only this group adheres to the truth and questioning or leaving it will lead to disbelief and eternal damnation.
This is a common theme that cults use to scare their members from ever questioning or exiting their cult. For someone who is seeking the "truth" and fears damnation this can be a powerful motivation not to seek conflicting information or advice outside the group. This also creates overzealousness as well as anxiety in followers, who think that if they do not support their group (in this case ISIS), directly or indirectly, or at least believe in its message, they will face eternal damnation, which in Muslim belief involves an eternal punishment in hellfire. This is also one of the security risks for returnees. As long as they continue to believe they are religiously obliged to believe in a violent ideology, and that this ideology is the only route to salvation, or feel their self-identity attacked by the society they are living in, they may pretend to have given it up, or actually give it up for a time, but later re-engage and act out those beliefs, sooner or later. We saw this in the recent case of Usman Khan who reverted to his former adherence to jihadist thinking and suddenly turned upon his rehabilitation team who he likely felt were symbolic of oppressors and killed them.
Likewise, without help to rebuild the lost sense of identity that was handed over to the cult, in this case ISIS, it might be too painful to truly disengage from the group and the individual will stick to their ISIS identity for psychological reasons, even if hidden for reasons of expediency. Likewise, the insularity and belief systems of the group that one returns to is important to consider for a full recovery. The violent ideas of ISIS and its precursor, al Qaeda, have spread throughout Europe for decades now creating in some communities a de facto acceptance of many violent ideas including support for suicide terrorism. A systematic and holistic treatment program is necessary to address all of these factors for a successful repatriation to occur. Thus, it is important when considering repatriations in any country to be sure that there are knowledgeable and skilled psychologists, counselors and religious scholars who can address all of these issues to rebuild the individual to walk away from violent extremism and become truly resilient, rehabilitated and reintegrated well into society.
As of now, Finland does not have any government-backed rehabilitation program for extremists as the former government-backed program, Radinet, was closed down due to termination of funding in early 2019, ironically coinciding with the final battles against ISIS and the fall of Baghuz. The success of Radinet is also subject of debate and has yet to be assessed. Talks for a new program to be set up have been conducted but have not yet materialized. It might also be considered if the current strategy, involving the Prevention cooperation and Anchor groups, with actors like police, local officials and social workers, currently possesses the right resources to deal with this matter from the ideological, psychological and security perspectives it demands, owing to needs for a comprehensive and holistic approach to these issues which are themselves systemic rather than residing on an individual level only.
While it is still too early to say with certainty that successful repatriations have occurred, Finland can also look to Belgium to the case of Lara Passoni, who went as an ISIS wife but returned home to Belgium to face prosecution, after which she was given a stay of sentence. She now lectures high school students about the dangers of believing the lies of groups like ISIS. Her ICSVE counter narrative video can be viewed here. Similarly Irish Lisa Smith has returned successfully to Ireland and is living at home on bail and has not appeared to be a serious security risk as she is transitioning through the justice system. Her ICSVE counter narratives can be viewed here, here, here and here. While others have returned and are still a serious threat, the lesson appears to be to take each case individually and do a careful assessment, prosecute when possible to maintain maximum leverage and, if needed, build strong individualized rehabilitation and reintegration programs around them. In this way only can we address the issues of instabilities in Syria that could lead to more ISIS detainee escapes, which in the women's camps happen all too frequently, and the safe return of children whose mothers may have chosen badly, but who as children brought or born into ISIS are themselves entirely innocent and deserve to be protected and brought home.
Gabriel Sjöblom-Fodor is a researcher who specializes in the study of religious community work in the countering of violent extremism and extremist narratives, and how this work impacts national security. His focus is on deradicalization and prevention of violence using theological and psychological counseling, as well as the specific politico-religious and social roots of modern violent extremism. He has a background in journalism and in politics, and has also previously consulted political parties on the topic of countering extremism in Sweden, such as the Center party and Christian Democrat party. In 2015 he embarked on a research project that aimed to investigate how Muslim religious communities countered extremist narratives and recruitment to violent extremism. The focus lay in how theological and counseling debates and methods, where the extremist narrative is deconstructed, have been used, and continue to be used, in the Nordic context by religious actors. This was done through interviewing religious leaders and actors who witnessed close-up the call to violent extremism during the rise and peak of the ISIS "Caliphate" and were able to witness first-hand these processes and engage with radicalized individuals, recruiters and FTFs. This research continues. Gabriel has also consulted and assisted in several research projects on the topics of religious extremism, Salafism and radicalization. He has also written several news articles on the topics as well as appeared in several publications. At ICSVE, Gabriel is working on the issues of EU repatriations, research into violent extremism and prevention and interventions to disrupt terrorist recruitment and delegitimize terrorist groups.
Author's note: first published in Homeland Security Today
Sri Lanka's fight against LTTE terrorism: In retrospect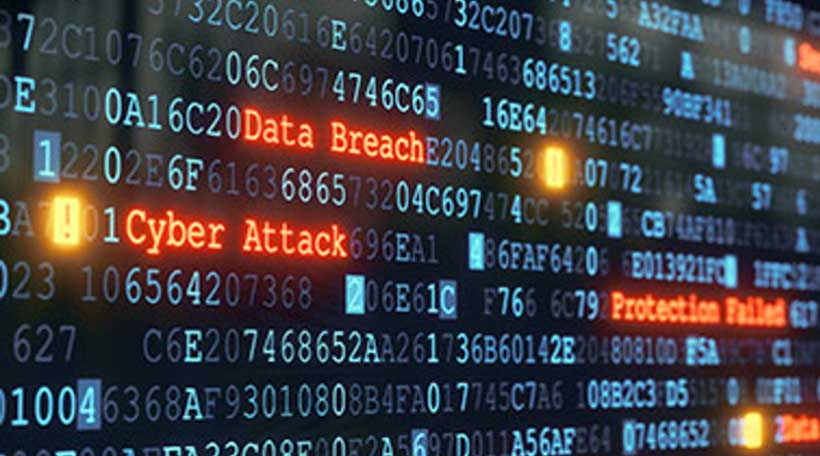 Authors: Ms. Nathasha Fernando and Ms. Ayodhya Krishani Amarajeewa
On the 19th of May 2020 Sri Lanka celebrated the National War Heroes Day and there was a surprise: Tamil Ealam Cyber Force attacking and defacing several government websites.
The Sri Lankan civil war between the Liberation Tigers of Tamil Ealam (LTTE) and Sri Lankan state ended in May 2009. The LTTE was known to the world as a 'terrorist group', 'insurgents', and alternatively as 'guerilla fighters'. A number of countries in the world has proscribed the LTTE as a terrorist organization especially following the 9/11 attacks in 2001 during which a global pledge was made to rid the world of terrorism. The Council of European Union pursuant toUNSC Resolution 1373/2001 formulated the European Union Terrorist List proscribing the LTTE as a terrorist organization up to date. In 2009, the LTTE was brutally annihilated by a resolute military assault by the Sri Lankan state armed forces. Although the LTTE were militarily annihilated, their ideology is promulgated in other ways through an extensive international diaspora and especially warfare in the cyber domain.
How Sri Lanka won the war
The failure of the peace-talks in 1990, 1995, and 2002 pointed out there was no way to fight against terrorism other than by military means. There were international commentators whom opined war could not be won militarily such as General A.S Kalkat and opposition leader Ranil Wikremasinghe who downplayed and mocked Sri Lanka's military victories against the LTTE. In 2007, Sri Lankan military victory at Thoppigala was belittled by Wikremasinghe as "nothing to crow about". Therefore with the election of Mahinda Rajapaksa as the president of Sri Lanka in 2005, appointment of Gotabhaya Rajapaksa as secretary of defense, and several notable military men to head Sri Lanka's tri-forces, the war was won to the dismay of the skeptics working against Sri Lanka's national interests.
Sri Lanka's military victory was the result of courageous leadership and a solid grand-strategy. Although 4 percent allocation of the GDP to defense strained fiscal resources, financial assistance was sought from Iran, Libya, Russia and Pakistan. European Union, US and Canada assisted diplomatically by proscribing LTTE as terrorists aiding the government to limit LTTE foreign financing. Sri Lanka's navy played a key role to cut of LTTE logistical lines and cripple the LTTE Sea Tigers. The intelligence wing of the military was also able to manipulate a defection from within LTTE internal ranks. The defector Karuna Amman was key to obtaining vital information on LTTE command structure and operations.
Tamil Ealam Cyber force
The LTTE political wing had been active even though the war ended in 2009. Sri Lankan government has been weak in countering the legitimacy of the LTTE claim of the Ealam, 'Tamil Homeland' in the cyberspace. The global Tamil community is one of the largest Diasporas in the world. The LTTE cyber strategy is to conduct "cyber-attacks", use cyberspace for amassing funds, and support ideological propaganda. The LTTE has attempted to deface and hack the government of Sri Lanka's websites several times. According to cyber security analysts, the virtual Elam that had been created by the post-war new generation of Tamils in exile are formulating new narratives of Ceylonese history portraying a government in exile; a different approach to reclaiming Ealam. Through websites such as www.tamilnation.org, www.eelam.com,www.tamilcanadian.com,www.tamileelamnews.com,www.tamileditors.com,www.eelamweb.com, and www.tamilnet.com content is aimed at redefining the notion of state and nation in a technocratic era. Some notable issues that are continuously represented in these website contents are government's continued militarization of North, accusations of war crimes, government denial of war crimes and issues that denigrate the image of Sri Lanka internationally.
A raucous Tamil diaspora
According to a study by The International Crisis Group, the interplay between diaspora Tamils and the LTTE is complex and misunderstood. As SharikaThiranagama points out "all tigers are Tamil, but not all Tamils are tigers". It was both state and LTTE violence that forced Tamils to seek political asylum abroad. These Tamils have a strong sense of victimization and injustice with guilt and shame for leaving Sri Lanka when their brethren fell in battle. These sentiments were manipulated by Prabhakaran in the 80s to establish links between LTTE cadres and Tamils in other countries who blended within Tamil communities in Malaysia, Thailand, Singapore, and India while bureaucracies' in Canada, Norway, Switzerland and Australia were infiltrated. Most funding was stopped by the government in 2009 with the arrest of KP-Selverasa Pathmanathan. Post war, the diaspora is still active and the real danger lies in how diaspora groups alter the history of Sri Lanka which misleads second and third generation of Tamils growing up in foreign countries to mistrust the Sinhalese.
Moving forward
In retrospect, the battle with virtual Ealam is the biggest and the most difficult war to win. It requires a national, regional and international cybersecurity strategy with experts working together. There are several national agencies for cyber security in Sri Lanka such as Information and Communication Technology Agency of Sri Lanka, Sri Lanka Computer Emergency Readiness Team Coordinating Centre and Air Force Cyber Operations Centre. The government's Cyber Security Strategy from 2019-2023 is aimed at countering cyber-attacks but much more needs to be done to create counter narratives to LTTE-driven ideology and narratives of virtual Eelam spread across the web and on social media.
This article is written by Ms. Nathasha Fernando and Ms. Ayodhya Krishani Amarajeewa.
How Assad's Atrocities Became a Powerful Motivator for Terrorist Recruitment
Authors: Anne Speckhard and Molly Ellenberg*
When one thinks of the recent conflicts in Syria, images of ISIS beheadings, enslavement of Yazidis and black flags flying on behalf of the establishment of the ISIS Caliphate loom front and center. Many around the globe also fear and abhor the idea of ISIS criminals returning home, anxious that they may not be imprisoned and continue their heinous criminal acts, or even if imprisoned, spread their hateful ideology at home.[1] In the world's collective consciousness, the Bashar al-Assad regime and its atrocities during the Syrian conflicts pale in comparison to ISIS' brutal reign of terror. Indeed, ISIS became one of the largest, richest and most lethal and brutal terrorist organizations of all time.
Yet in March 2020, the Syrian Network for Human Rights reported from its tally of civilian casualties in the Syrian uprising that 91.4 percent of those occurring up to 2020 were caused by the Assad regime and other parties supportive of the regime, including Iranian and Russian groups. The numbers of civilian casualties attributed to ISIS, however, dwarf in comparison to those committed by the Assad regime, adding up to only 2.2 percent of the total. While ISIS is rated as the group responsible for the second-largest number of civilian casualties in Syria, its raw numbers are few compared to Assad's.[2] This often overlooked fact actually explains much about terrorism and is a warning to us about how terrorist groups use humanitarian and conflict zones to recruit new members to their cause and engage them in terrorist violence.
Between 2015 and 2020, the lead author at the International Center for the Study of Violent Extremism [ICSVE] in-depth interviewed 239 male and female ISIS defectors, returnees, and imprisoned cadres, many who responded to calls from ISIS, rebel groups and the Syrian people themselves to come to their aid.[3] This in-depth research of ISIS cadres has allowed for examination of the specific influences, motivations, and sources of disillusionment these ISIS cadres experienced with ISIS as they relate to the Assad regime's actions. Specifically, the present investigation explores the impact of amateur Syrian videos depicting suffering civilians on the decisions of foreign fighters to travel to Syria to immediately or subsequently join ISIS, the prevalence and correlates of locals and foreign fighters citing anger at the Assad regime as a primary motivation for joining ISIS, and ISIS' contradictory involvement with the Assad regime as a source of disillusionment within ISIS ranks. Moreover, this policy paper looks in particular at the group of foreign fighters who traveled to Syria, initially out of a desire to fight the Assad regime, feeling that the Western world had abandoned the Syrian people. Looking at these aspects of influence and motivation for joining, will to fight and disillusionment as they relate to ISIS' and the Syrian people's portrayal of Assad's atrocities as well as ISIS' own actions leads to important insights into how humanitarian crises and conflicts are used by terrorist groups to draw in foreign fighters in particular, motivate them to fight, and keep them engaged in terrorism violence. It is critical to examine how foreign fighters in particular were manipulated by their emotional responses to the Syrian crisis and ultimately willingly joined or inadvertently fell into the ranks of ISIS, and also to examine what disillusioned them along these same topics, as doing so provides useful information and policy recommendations for avoiding similar non-responsiveness to future situations that terrorist groups, like ISIS, may be more than happy to exploit.
The failed Syrian Arab Spring in 2011 that devolved into armed conflict when Assad's forces began gunning down unarmed protestors, leading to riots, violent uprising and finally civil war, provided the perfect platform for ISIS to join the dozens of disparate rebel groups that arose in Syria to fight the Syrian regime and use events happening in Syria to strengthen their own terrorist organization. Indeed, Abu Bakr al-Baghdadi clearly foresaw in 2012, as he was rebuilding al-Qaeda in Iraq (which had been rebranded as the Islamic State in Iraq), the possibility of increasing the strength and ranks of ISI by attracting to his group the influx of foreign terrorist fighters flowing into Syria. He and his propagandists understood well that entering the Syrian conflict while presenting ISIS as defending Sunni Muslims under attack could be their grand play upon the existing al-Qaeda jihadist narratives already spread throughout the world, one which would become for ISIS a winning move to terrorist ascendancy.
Consistent with the propagandists' goals, as ISIS rose into power, most of Baghdadi's fighting forces were not native to Iraq and Syria. The earliest foreign terrorist fighters [FTFs] had been drawn to Syria first by the Free Syrian Army [FSA], al Nusra and the dozens of other groups operating there, as well as by the calls of ordinary Syrian civilians to come and help them. Before the end of 2014, when Baghdadi declared the Caliphate, approximately 15,000 FTFs from 80 countries had traveled to join the Syrian uprising,[4] many joining FSA and al Nusra. However, as ISIS rose in prominence, many of these FTFs later joined ISIS and, over time, FTFs and their families began streaming by the tens of thousands directly into the self-declared ISIS Caliphate, mounting to over 40,000 FTFs who ultimately traveled to Syria.[5]
Meanwhile, many of the rebel groups grew concerned about ISIS spies in their ranks and became suspicious of FTFs, imprisoning and sometimes even executing them. Likewise, groups like the FSA, who rejected the jihadist vision for Syria, saw the jihadist-minded foreign fighters as enemies to their nationalistic objectives. As such, foreign fighters in Syria found themselves subject to being hunted down, imprisoned and executed by previously welcoming rebel groups. ISIS, however, continued to welcome foreign fighters with open arms, inviting them to their shared vision of building an Islamic State in Syria and Iraq. ISIS' welcoming stance also provided safe haven for those, with or without this vision, who could no longer make their way through territories bordering Turkey held by hostile groups, which were necessary to cross to make their way back home. As ISIS portrayed itself as the protector of Sunni Muslims, and promoted their rapidly expanding Caliphate as one governed by the laws of Allah, portraying it as the new Islamic utopia, many who fell into, or willfully joined their ranks, did so believing ISIS to be offering the best remedy to the oppression caused by dictators like Assad.
Many of the early FTFs had watched scores of videos posted online, many recorded on mobile phones, of Syrian women and children calling out for help amidst rubble, following chemical attacks, or after experiencing the crimes of rape and torture. Covered in dirt and blood, these victims cried out to the Islamic ummah (global family of Muslims), "Muslims, Muslims of the world, where are you?"
In response to these heart-rending calls, many young Muslim men all over the globe became enraged at the world's seeming indifference and heeded the call, many having no initial intention to ever join a terrorist group.
In the Balkans, young men vividly recalled the horrors of the wars with Serbia and the foreign fighters who had come to their aid. Having grown up under war, these young men now wished to offer the same defense for Syrians. Likewise, first-, second-, and third-generation Muslims of immigrant descent, as well as converts, in Europe and North America were astounded and angered by world powers who seemed oblivious to Assad's atrocities against his own people. As President Obama drew his red line in Syria, but then failed to act, more young men around the world decided they would act in his stead.
In many countries, particularly in the Gulf and the Balkans, religious and even political leaders concerned about the growing atrocities in Syria began referring to the imperative to go to the aid of Syrians, yet their governments failed to take effective actions. As it increasingly appeared that no one was successfully responding to the pitiful calls of the besieged Syrians, Muslim youth around the globe increasingly felt that if world powers would not stand up for the defenseless Syrian people, they would. Many, therefore, believing the already popularized militant jihadist narrative about the obligation of Muslims to fight jihad, who moreover felt it was wrong, if not religiously forbidden, for them to remain living in relative comfort while their Islamic brothers and sisters in Syria suffered, became convinced that it was their duty to join the fight in Syria. This obligation to jihad, which had already been popularized by al Qaeda's propagandist Anwar al Awlaki coupled with the effect of Syrian civilian suffering was not lost on ISIS propagandists who also began to use the call to jihad to their advantage as they joined the Syrian civilians and rebel groups in calling foreigners to travel to Syria.
Not everyone who joined ISIS did so initially. Indeed, 21.2 percent of the male foreign fighters in our sample initially were members of another group before joining ISIS. Many of the early travelers to Syria entered during a time when the rebel groups were still operating chaotically and there was a great deal of overlap and cooperation among the groups. Joining any particular rebel group was often a matter of being guided by a local, family member, or friend who had come before, and also occurred by random chance. However, as the groups solidified, and particularly as they began infighting, shifting alliances often created situations where individuals chose, or were forced, to move from one group into another, with many foreign fighters moving to ISIS where they were welcomed rather than suspected or persecuted as spies or jihadists. Likewise, ISIS appeared to many to be the strongest group, as it was gaining significant swathes of territory and had accumulated the money to provide its fighters with salaries, top of the line, and often new, weaponry and spent a great deal of time indoctrinating them into the Islamic underpinnings arguing that ISIS was both capable and destined to build a utopian Islamic Caliphate.
Emotional Responses to Suffering Used to Influence Terrorist Travel
When examining the data from the 236 in-depth interviews of ISIS defectors, returnees, and imprisoned cadres interviewed by ICSVE between September 2015 and January 2020 (the sample containing 43 nationalities and 55 ethnicities and made up of 198 males and 38 females it), it emerges that 41.5 percent of the men and 7.7 percent of the women who traveled to Syria and Iraq were influenced to undertake such travel by watching amateur videos that moved them to take up arms or provide humanitarian aid in Syria. These respondents described to the researchers their emotions evoked by watching mobile phone videos of mothers crying over their dying children, calling out to the ummah for help. For many interviewees from the Balkans, these videos triggered visceral post-traumatic reactions from childhood memories of their war-torn countries and for others who had not grown up in war also triggered deep feelings of outrage over unanswered and unstopped injustice.
For example, 29-year-old Kosovar, Albert, recalls his emotional pain watching amateur Syrian videos, "I have seen quite similar torture when we were in the war with Serbia. We were also the victims of injustice." Albert felt compelled to act: "During the war in Kosovo, I was a child … there was no opportunity for me to be engaged in the war. But now I am getting older and I feel responsible to act. I could not just let it happen."
Bosnian 33-year-old Elvin also recalls the calls by religious authorities in the mosques who would "invoke the need for Bosnians, especially, to pay back for the foreign fighters who came in '91 and '92." Elvin recalls, "I watched [online] videos of Assad's troops killing people… We had memories of Arabs coming to fight for our cause; I felt I owed this."
Anger and Sadness over Assad's Atrocities as Motivations to Travel to Syria
Foreign fighters who traveled to ISIS were often motivated to do so by anger and sadness over Assad's atrocities toward his own people rather than affinity to ISIS's goals per se, as evidenced in this sample's responses, particularly among those who came early to the conflict zone. Indeed, 52.3 percent of this sample's interviewees reported being motivated by sadness and an urge to provide humanitarian aid. 57.5 percent of the foreign men and 30.8 percent of the foreign women in this sample of 236 stated that they traveled to Syria and joined ISIS with the goal of helping the Syrian people. These individuals, similar to those motivated by anger, were overcome with strong emotions upon seeing and hearing what Assad's regime was doing to its own people in Syria, while also being aware that prominent leaders were calling for action, yet world powers were failing to put a stop to Assad's offenses.
Zyad Abdul Hamid, a 35-year-old from Trinidad, expressed his feelings upon seeing Western leaders call for help for the Syrian people and feeling that if the Western powers failed to act, he personally could not: "I saw John McCain saying Syrians needed help. I was a Muslim and thought it's binding upon me to help." Zyad entered Syria in 2014 and claims he did not join any group initially: "I helped people buy clothes, stuff like this." Like many who became trapped in territory that ISIS controlled, Zyad Abdul Hamid then fell into the ranks of ISIS although he was also drawn to their claims to be building an Islamic Caliphate. He recalls, "the groups started fighting each other and we stayed low. After a while, Dawlah [ISIS] took the outside, took the borders." Zyad was both trapped and intrigued by ISIS's message, recalling, "They came around talking to us. I'm a Muslim. I wanted to know about Islamic law."
Humanitarian concerns were also a common motivating purpose among Western women who travelled to join ISIS. For instance, 46-year-old Canadian Kimberly Pullman, facing her own emotional crisis following a rape recalls deciding that it would be better to go help Syrian children as a nurse than stay mired in her suicidal state of mind. She remembers thinking, "If I was going to die at least I could die helping children […] I felt if I did something good it would overwrite the bad that had happened."[6]
Similarly, 23-year-old Belgian Cassandra recalls how her much older husband, who was already deeply embedded in ISIS, manipulated her emotions by showing her videos of the actions of the Syrian regime. She recalls, "He told me about Syria and showed me videos of the torture of Bashar. I was in pain, so I have to do something." Facing a difficult family situation at home, Cassandra left Europe at only 18 years old to join her French husband already living in Syria. Later she adopted three Syrian children, all Shia orphans, who many in ISIS felt should have been left to die. True to her helping nature, she sheltered them under the protection of her husband who had risen to become an emir in ISIS, in charge of making explosive-laden cars for suicide missions. While she had come to Syria with hopes of helping Syrians she now states that ISIS "will promise you peace and security. They didn't do anything. They want[ed a] so-called Islamic State, at the end they have been destroyed from everywhere." She laments, "Kids died, parents died, so many injured people…"
Anger, truly outrage over Assad's atrocities, was also a common motivator for traveling to Syria and joining ISIS. In our sample, 18.9 percent of the foreign fighter males attributed anger at the actions of Assad's regime and the rest of the world's inaction in response to him, as a strong motivation for travelling to Syria and ultimately joining ISIS.
36-year-old Canadian Abu Ridwan al Canadia states his motivation clearly and succinctly: "I was following the news and you can't basically sit by and not do anything." Abu Ridwan claims he was not there to join a terrorist group and had no initial interest in ISIS, stating, "I was there to fight the Syrian regime." Yet, he, like many foreign fighters drawn into the conflicts by humanitarian concerns, followed his group and pledged allegiance to ISIS only three months after arriving in Syria.
Will to Fight
While the reasons given for their willingness to engage in terrorist violence and fight for ISIS included wanting to establish the ISIS Caliphate, fear of ISIS punishments if they refused, fear of being captured or killed by the enemies of ISIS, along with a myriad of less often given reasons, a deep hatred of Assad formed the primary backbone for many ISIS cadres willingness to fight, particularly among foreign fighters. 9.1 percent (n=18) of the males in this sample stated that fighting Assad's regime was their primary motivation for going to battle. Of these, 16 were foreign fighters. Of the 16 FTFs who stated that fighting Assad was their primary motivation to fight, 31.3 percent (n=5) were from the Balkans. The others were from the United Kingdom (n=2), Morocco (n=2), and one FTF each was from Canada, Germany, Kazakhstan, Libya, Mauritania, Saudi Arabia, and Tunisia.
24-year-old UK Jack Letts recalls, "I came because of what Bashar was doing […] I believed they were Muslims and good to fight for an Islamic State, and fighting Assad." Jack also states that while he became totally disillusioned of ISIS and rejected them while living under their rule, he still, even in prison, retains his will to fight Assad.[7]
Abu Khalid, a 32-year-old German, also recalls being moved to come to Syria out of a deep sense of responsibility to fight Assad's regime. Similar to Jack Letts, Abu Khalid continues to view Assad as a war criminal that even now needs to be defeated. While Abu Khalid claims he would never again fight for ISIS, he admits that if the circumstance were supportive he would be willing to once again take up arms against Assad. He explains, "If I get out of prison, I could see going back to fight Bashar. For this I came, this war criminal."
Disillusionment with ISIS over its Dealings with Assad
Just as outrage and sadness over viewing Assad's atrocities had drawn many into Syria and ultimately into ISIS ranks, ISIS's cooperation with and failure to fight the Syrian regime also formed a significant source of disillusionment with ISIS. In this sample, 4.5 percent of the men reported being disillusioned by ISIS's failure to fight Assad and 1.5 percent of the men were disillusioned by ISIS's cooperation with Assad, namely ISIS's selling oil and grain to the regime.[8] While many more may have expressed the same, ISIS cleverly hid its dealings with the Assad government from most of its members.
Of the 11 men who said they were disillusioned by ISIS's failure to fight the Syrian regime or cooperation with it, seven were from Syria. This is likely due to the fact that Syrians were more likely to have much greater recognition of what was actually going on between ISIS and Assad's government. Syrian ISIS fighters who could speak Arabic were often privy to the oil and grain sales, as they were the people who allowed Assad's trucks to come and retrieve oil, or who guided the regime's engineers to work on the pumps and pipelines held by ISIS. In contrast, ISIS took full advantage foreign fighters who could not understand the language or knew the political lay of the land and routinely sent them to kill Sunni tribesman, for example, in the genocidal al Sheitat slaughter, telling them that these were not even Sunni Muslims. Of course, for those who later learned the truth, disillusionment also set in.
31-year-old Kosovar Abu Naim, recalls how he was quickly disillusioned in 2013 by what he saw in Syria explaining that the rebel groups, including ISIS, were absorbed with infighting rather than focusing on fighting Assad's forces, "There were too many groups involved. It's as though they had forgotten about the regime. They started positioning [for power] amongst themselves."[9]
27-year-old Swedish Abu Gibril also expresses his disappointment that ISIS didn't keep their focus on fighting the Syrian regime, "They tried to make an Islamic State, but there were many things they did that was not smart. Instead of attacking the Kurds they should attack the Syrian army."
Similarly, 33-year-old Abu Raqman of the UK explains, "I thought 100 percent they will win against Assad." He became disillusioned when he saw that ISIS was attacking in Europe instead. "Personally, I don't believe they should bring the war over there. The war is here [in Syria]. They should have focused on the biggest dictator here, not someone far away."
24-year-old American-born Hoda Muthana agrees that ISIS's actions outside of the active war with Assad's regime were one of many sources of disillusionment for her. "Two enemies attacking each other is understandable," she says, referring to ISIS fighting the regime. But she asks how those who served in ISIS's killing machine will ever be able to atone for all the civilians they killed, "How are you going to justify for the kids you killed, when we believe all children go to heaven?"[10]
Conclusion
For many who joined ISIS, the events happening in Syria and the failure of the world's leaders to stop Assad from cruelly killing and harming far more people than ISIS ever did created a massive whirlpool that pulled thousands of foreign fighters into travel across continents and oceans, many drowning themselves in terrorism as they sacrificed everything to come help their oppressed Muslims brother and sisters. A significant portion of these felt a personal responsibility to take up arms to fight Assad's regime, and they initially came with good intentions even though they later fell into the ranks of ISIS. For many of these, even after becoming totally disillusioned of the Islamic State's failed Caliphate, they continue in their hatred of Assad, so deeply that some would still be willing to take up arms once again to fight this war criminal. Likewise, while a large portion of ISIS members were disillusioned over time by the un-Islamic, corrupt and brutal nature of ISIS, some also found ISIS's failure to fight Assad and even to cooperate with his government by selling them oil and grain to be strong enough reasons for wanting to give up on ISIS.
These are all lessons for the world to learn about how terrorist groups are able to use humanitarian crises and conflicts to recruit, influence, motivate and engage youth to take up arms for a terrorist cause and also how a terrorist group, when dealing with corrupt war criminals, can also be delegitimized in the eyes of its potential recruits and existing members.
When dealing with terrorist group recruitment, policy makers need to be keenly aware that when deep injustices are occurring, particularly aimed at Muslims, and Western powers do little to nothing to stop them, it plays into an already widely distributed al-Qaeda, al-Shabaab, and ISIS militant jihadi narrative: that Muslims are oppressed, Islamic lands and people and the religion itself are under attack and the West is playing a role, if not actually behind the oppression and injustice. Moreover, the militant jihadist narrative of these terrorist groups teaches that Muslims themselves have an individual duty to fight jihad, to bring an end to such atrocities and to bring about justice for the Muslim ummah, who are, according to the militant jihadist narrative, supposed to be living under Islamic ideals and shariah law – even if that can only be obtained by raising arms to do so.
At this point in time, ISIS has been territorially defeated. Most ISIS foreign fighters were either killed, have fled the battleground, or are locked up at home, in Iraq, or in Syria.
Meanwhile, Assad remains both free and in power.
While the German authorities have recently arrested two key players among Assad's henchmen responsible for torturing countless Syrians,[11] until he and his entire leadership regime are brought to justice, the lessons to ordinary Muslims seeking justice is very clear: It may be necessary to resort to terrorist violence and join a terrorist group in order to defend the defenseless and to try to bring justice to a conflict zone that world powers appear willing to ignore.
While ISIS brought no defense, nor justice to the Syrian people, neither have the world powers.
Until youth who may be vulnerable to terrorist recruitment see and hear with their own eyes and ears that the West is willing to defend the defenseless and will enact justice, they will remain vulnerable to terrorist recruitment. These are important lessons for the future.
*Molly Ellenberg, M.A. is a research fellow at ICSVE. Molly Ellenberg holds an M.A. in Forensic Psychology from The George Washington University and a B.S. in Psychology with a Specialization in Clinical Psychology from UC San Diego. At ICSVE, she is working on coding and analyzing the data from ICSVE's qualitative research interviews of ISIS and al Shabaab terrorists, running Facebook campaigns to disrupt ISIS's and al Shabaab's online and face-to-face recruitment, and developing and giving trainings for use with the Breaking the ISIS Brand Counter Narrative Project videos. Molly has presented original research at the International Summit on Violence, Abuse, and Trauma and UC San Diego Research Conferences. Her research has also been published in the Journal of Child and Adolescent Trauma. Her previous research experiences include positions at Stanford University, UC San Diego, and the National Consortium for the Study of Terrorism and Responses to Terrorism at the University of Maryland.
[1] Al Jazeera. "Finland's Foreign Minister Faces Probe over Syria Repatriations." News | Al Jazeera. Al Jazeera, February 19, 2020. https://www.aljazeera.com/news/2020/02/finland-foreign-minister-faces-probe-syria-repatriations-200219161057275.html.; Guy, Jack, James Frater, and Sarah Dean. "Norway's Governing Coalition Collapses over ISIS Repatriation." CNN. Cable News Network, January 20, 2020. https://www.cnn.com/2020/01/20/europe/norway-government-collapse-isis-intl/index.html.
[2] Syrian Network for Human Rights. (2020, March). Retrieved from http://sn4hr.org/
[3] Speckhard, Anne, and Molly D. Ellenberg. "ISIS in Their Own Words: Recruitment History, Motivations for Joining, Travel, Experiences in ISIS, and Disillusionment over Time–Analysis of 220 In-depth Interviews of ISIS Returnees, Defectors and Prisoners." Journal of Strategic Security 13, no. 1 (2020): 5.
[4] Foreign fighters flow to Syria. (2014, October 11). Retrieved from https://www.washingtonpost.com/world/foreign-fighters-flow-to-syria/2014/10/11/3d2549fa-5195-11e4-8c24-487e92bc997b_graphic.html
[5] Richard Barrett, "Beyond the Caliphate." New York, NY: The Soufan Center (2017).
[6] Speckhard, Anne (March 31, 2020). Kimberly Pullman: A Canadian Woman Lured Over the Internet to the ISIS Caliphate. Homeland Security Today.
[7] Speckhard, Anne. "British-Born Jack Letts Discusses Mental Illness and His Path to ISIS." Homeland Security Today, November 25, 2019. https://www.hstoday.us/subject-matter-areas/counterterrorism/british-born-jack-letts-discusses-mental-illness-and-his-path-to-isis/.
[8] Speckhard, Anne, and Ahmet S. Yayla. "ISIS revenues include sales of oil to the al-Assad regime." ICSVE Brief Reports (2016).
[9] Speckhard, Anne. "The Call to Jihad," April 28, 2018. https://www.icsve.org/the-call-to-jihad/.
[10] Speckhard, Anne, and Ardian Shajkovci. "American-Born Hoda Muthana Tells All About Joining ISIS and Escaping the Caliphate." Homeland Security Today, April 23, 2019. https://www.hstoday.us/subject-matter-areas/terrorism-study/american-born-hoda-muthana-tells-all-about-joining-isis-and-escaping-the-caliphate/.
[11] Karadsheh, Jomana. "Germany Opens Landmark Trial of Syrian Regime Officers Accused of Crimes against Humanity." CNN. Cable News Network, April 23, 2020. https://www.cnn.com/2020/04/23/middleeast/syria-germany-trial-intl/index.html.
Author's note: first published in Homeland Security Today