Suicide Bomber, Homicide Bomber, What's the Difference?
The terrorist bomb or Improvised Explosive Device (IED) has become the weapon of choice for many terrorist groups around the world. With its' ability to indiscriminately kill, injure and maim large numbers of people in a single incident, terrorist have come to use to them to create fear amongst civilian populations around the world in pursuit of their political agenda.
Whether it was the prolific activities of the Provisional IRA in Northern Ireland and Great Britain throughout the 1970's, 80's and 90's, communist inspired groups like the Red Army Faction in West Germany or the Air India Bombers amongst others, IED's have been a brutally effective weapon for terrorist organizations.
Originally made from household or industrial chemicals, such as agricultural fertilizer with rudimentary timing devices, sometimes as simple as a fuse, the use of IED's involved considerable risk on the part of the terrorist. Along with the possibility of accidental detonation during the preparation of the IED itself terrorists were limited in the time that they could plant their bomb and make an effective escape before the device exploded and the time that could elapse between preparing and planting the bomb as the basic explosives involved would deteriorate over time. In other cases the bombers would need to stay in the vicinity of the IED to detonate it via a command wire, significantly increasing the risk that they would be captured in the security operation mounted in response to the explosion
And as time has progressed, IED's have become more and more sophisticated incorporating advanced technology. Commercial and even military grade explosives have become available through nefarious sources and high tech timing devices have allowed bombs to be planted days, weeks or even months in advance and even to be triggered at a precise moment remotely over considerable distances through the use of cell phones. In several cases terrorists have evaded airport security and detonated bombs on planes without even being on the aircraft. These advances have dramatically improved the efficacy of terrorist bombers, not just in their ability to mount precision attacks, but also in their ability to make their escape and avoid detection.
But as the terrorists become more effective, so did the police and security forces tasked with fighting them. Also using advances in technology they are able to monitor communications enabling them to disrupt terrorist groups financing and supply chains and to disrupt many planned attacks before they happen, often unbeknown to us. In an ongoing game of cat and mouse both terrorist groups and security organizations are constantly evolving and developing as they each try to outwit each other.
And as a result of frequently being shut down or disrupted, or as a result of lacking the sophistication and technology to mount complex terrorist attacks some groups have turned to a devastating yet simple method of attack. The suicide bomb! By strapping an IED to a willing volunteer, terrorists are able to deliver a bomb to a precise location and detonate it at their moment of choice. Leaving the detonation either to the bomber themselves or controlling it remotely via a cell phone or radio control the terrorists maintain a brutally simple method of attacking who they want when they want without the need for such complex technology causing, fear and panic in the process.
Whilst many of us struggle to understand the motivation of suicide bombers, there are ample willing volunteers ready to take up the mantle. Through the use of powerful rhetoric and other means of manipulation terrorists are able to somehow convince some, that through paying the ultimate price as a suicide bomber, that better times are ahead. And although some back out, likely as a result of the human instinct to survive, many do not, and willingly go to their certain death to further their political aim, leading others to glorify their actions.
In an attempt to de-glorify the actions of suicide bombers, some commentators and security pundits refuse to refer to suicide bombers as suicide bombers. Instead they choose to use the term 'homicide bomber', effectively labeling them as murderers, not the glorious fighters that they hoped to be remembered as. Unfortunately though, the term homicide bomber doesn't tell the whole story.
Whilst many suicide bombers are murders, the fact that they commit acts of murder does not separate them from other terrorist bombers. The vast majority of terrorist bombers are murderers. Although on occasion, some terrorist groups will attack purely economic targets or provide warnings before an attack allowing the target area to be evacuated, most do not. Terrorists choose to use IED's as a result of their indiscriminate nature and their ability to kill, injure and maim large numbers of people in a single incident. This, coupled to the fact that even unsuccessful terrorist bombers can be guilty of attempted murder further demonstrates that nearly all terrorist bombers are homicide bombers.
The truly defining characteristic that separates suicide bombers from other terrorist bombers is their desire and their willingness to almost certainly die during the commission of their attack. Whilst all terrorists take risks, whether they are planting an IED or mounting a drive by shooting or other attack, all of them other than suicide bombers have at least a remote chance of surviving the attack and it is likely that they expect to do so. And it is for this reason that we need to label and treat suicide bombers differently.
In any fight, military or otherwise, it is essential to understand the motivation of your enemy along with their tactics and doctrine. To successfully address a terrorist threat it is necessary to not only fight them but also to disrupt them and to reach as far back as possible in the chain to remove their motivation to become a terrorist. And whether the motivation is removed by either addressing the root cause of the issue or by mounting successful security operations that remove their ability to mount terrorist attacks, terrorists can be beaten by attacking their motivation. But with suicide bombers, the motivation has reached a level that many struggle to comprehend.
As we fight suicide bombers we have to understand that their motivation has far surpassed the level that we can understand. While other terrorists will expect that they may at least hope to be able to fight another day suicide bombers have no such thoughts. In fact in many cases they relish the expectation that they will die, truly believing that they will move on to a higher level as a result of their murderous act. So as we try to understand them in order to fight them, we have to start by labeling them correctly. And while they are murderers, they are also much more complicated than that. They are suicide bombers.
Western strategic mistake in the Middle East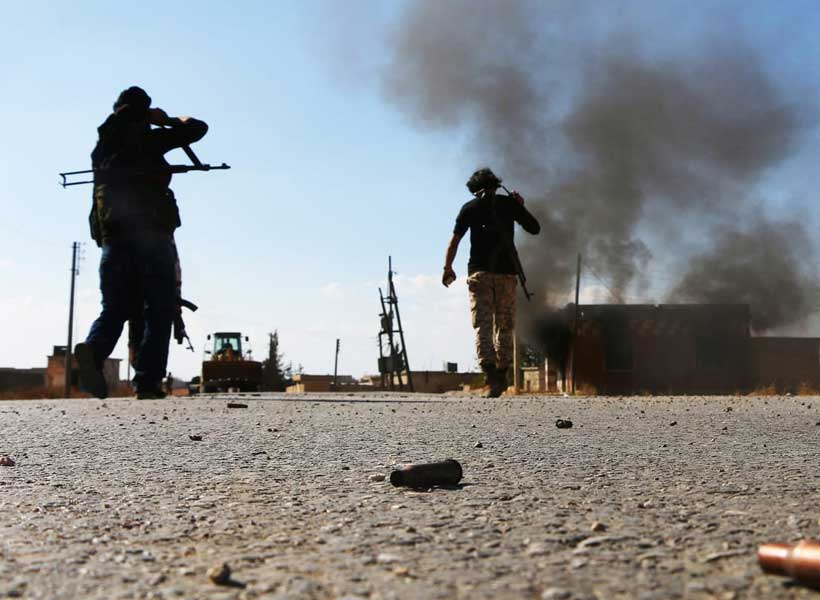 The widespread terrorist acts and catastrophic events of 2016 in Europe have revealed new approaches to extremist and radical groups to create fears among Westerners.
The investigation of the destructive actions of two past years has shown that such terrorist operations were based on networked and coordinated approaches. That is, the terrorist cells carried out their destructive actions based on a timetable group plan. In such circumstances, it is possible to observe such behaviors, given the familiarity of security guards and intelligence agencies in Europe, but it is difficult to change the approaches to monitoring such actions in the two past year. Instead of taking collective action, terrorists use the means of mass destructive actions in their new ways. In such a situation, a person kills public places instead of communicating with the supporters or members of terrorist currents such as ISIL with the aim of shedding people's blood. Events like the French Nazi Crusade, or the accumulation of people in Germany, have been blamed for such an approach. Naturally, the use of such methods and the use of public transport vehicles, or even sticks and gadgets, has provided security and intelligence agencies with a great deal of difficulty in detecting criminal agents.
Evidence suggests that in the new approaches of the ISIL, they are seeking to use any means to achieve their goals, and it is natural that in these circumstances the concept of security in Europe has a change undergone. From another perspective, the use of such practices shows that the Isis are seeking to use any means to demonstrate their power and, along with this issue, to supporters and groups that want to recruit and join terrorist groups. They order that they do not necessarily have to endure the journey to accompany them, but that pro-active agents can arrange their subversive moves at the same location. The facts indicate that the only wolves used for ISIS terrorist groups are the instigation of this issue to Westerners, which, despite the efforts of some countries to eliminate ISIS's fears, and fears of Europeans from recurring events the terrorists will not end.
ISILs are always trying to organize people from the corners of the world for terrorist acts; those who are known for wolves only because of the nature of isolation and psychological frustration. That is why, with many beliefs, this group is now considered to be the most dangerous terrorist organization. In the current situation, although the possibility of reversing and defeating ISIL in the region and eliminating the danger of the formation of the Islamic Emirate of Iraq and the Shamal seems probable, it is important to understand that different groups, including ISIS and other organized terrorist groups, are based on ideological. It seems that in such a case, the disintegration of the organization will not eliminate ISIL's thoughts, but those who have such intellectual foundations will underground forms of state-controlled current state of affairs. Continue their terrorist operations.
While the West's false policy on dual use of terrorism against the developments in the region, especially in Iraq, Yemen, Syria and Libya, is a major contributor to terrorism, the immigration of citizens from different countries, including Europe to Syria and the return of Western terrorists to Europe. Today, more than any other country in Europe is the target of ISIS attacks in Europe, which in the developments in Syria, we saw that the country adopted the strongest positions in support of irresponsible armed groups and some terrorist groups.
We are now witnessing an unholy unity among apparently secular currents claiming liberty with radical Fascist currents and their consensus over the limitation of Islamic groups and the suppression of Muslims. In fact, now, the West is not only captured by ISIS terrorist incidents, but is also threatened by extremist rightwing people who have received a high vote in some elections because of Islamophobia. The same groups that have tackled the asylum seekers have been slogans for victorious dynasties.
On the one hand, non-Muslims who carry out acts of terrorism on the basis of personal or even religious beliefs carry out terrorist acts, the westerners regard the disciples, but at the same time, any Muslim who subjugates propaganda acts based on non-Islamic and non-religious ideas of the Islamic State is a circle Muslims consider his actions taken from Quranic teachings.
Along with this, it should be noted that the West is fully aware of Saudi Arabia's role in current supporting terrorist. The evidence clearly shows the country's financial and spiritual backing of the jihadist Salafi in 2001 and Takfiri Salafi since 2011, and the US Senate's 28-page report contends. However, an attempt by Western countries to pressure Saudi Arabia or change it's political, military, and economic relations with the country does not take place.
At the beginning of the formation of ISIS, the West had the hope that with the issuance of radical Islamists to Syria and Iraq and the emergence of conflicts among Islamic countries, the Takfiris' duty would be completely determined, and the countries of the region would be involved in tribal conflicts. The formation of such a subjectivity in the West, of course, was due to the fact that the insecurity of the region would provide a platform for Islamism and their more active presence in the Middle East and West Asia, but we saw that prostitutes of the chickens return to the nest in Europe, and that the boomerang ISIS sat back in the heart of Europe.
Of course, not all terrorist attacks in Europe can be attributed to the organization of ISIS, and it seems that the basic premise of terrorists is based mainly on the basis of their thinking and reasons, such as family and mental problems, on subversive acts. ISIS, however, uses all its media capabilities to take advantage of these actions, and it has tried to magnify its operational capability by assigning individuals who have sometimes died as a result of terrorist acts and suicide attacks.
On the other hand, terrorism should be viewed as a global issue, and at the same time it should be emphasized that foreign policy of some countries and their interference in the affairs of other countries is one of the factors of the emergence and spread of terrorism. These countries must rethink their policies in order to provide a ground for the elimination of terrorism.
UN launches new framework to strengthen fight against terrorism
United Nations Secretary-General António Guterres launched a new Organization-wide framework on Thursday to coordinate efforts across the peace and security, humanitarian, human rights and sustainable development sectors.
Termed the UN Global Counter-Terrorism Coordination Compact, the framework is an agreement between the UN chief, 36 Organizational entities, the International Criminal Police Organization (INTERPOL) and the World Customs Organization, to better serve the needs of Member States when it comes to tackling the scourge of international terrorism.
Speaking at the first meeting of the Compact's Coordination Committee, at the UN Headquarters, in New York, Mr. Guterres highlighted the need to ensure full respect for international human rights standards and rule of law in countering terrorism.
"Policies that limit human rights only end up alienating the very communities they aim to protect and which normally have every interest in fighting extremism," he said, adding that as a result "such policies can effectively drive people into the hands of terrorists and undermine our efforts on prevention."
He also urged greater vigilance against the misuse of emerging technologies such as artificial intelligence, drones and 3D (three-dimensional) printing, as well as against the use of hate-speech and distortion of religious beliefs by extremist and terrorist groups.
According to the UN Office of Counter-Terrorism, the Coordination Committee will oversee the implementation of the Compact and monitor its implementation. It is chaired by UN Under-Secretary-General for counter-terrorism, Vladimir Voronkov.
At its meeting, the Coordination Committee also discussed strategic priorities for the next two years, based on the sixth review of the Global Counter-Terrorism Strategy, relevant Security Council resolutions and UN Counter-Terrorism Executive Directorate (CTED) assessments as well as Member States requests for technical help.
It also looked into the organization of work and ways to improve the delivery of an "All-of-UN" capacity-building support to Member States.
The UN Global Counter-Terrorism Coordination Compact Task Force will replace the Counter-Terrorism Implementation Task Force, which was established in 2005 to strengthen UN system-wide coordination and coherence of counter-terrorism efforts.
ISIL's 'legacy of terror' in Iraq: UN verifies over 200 mass graves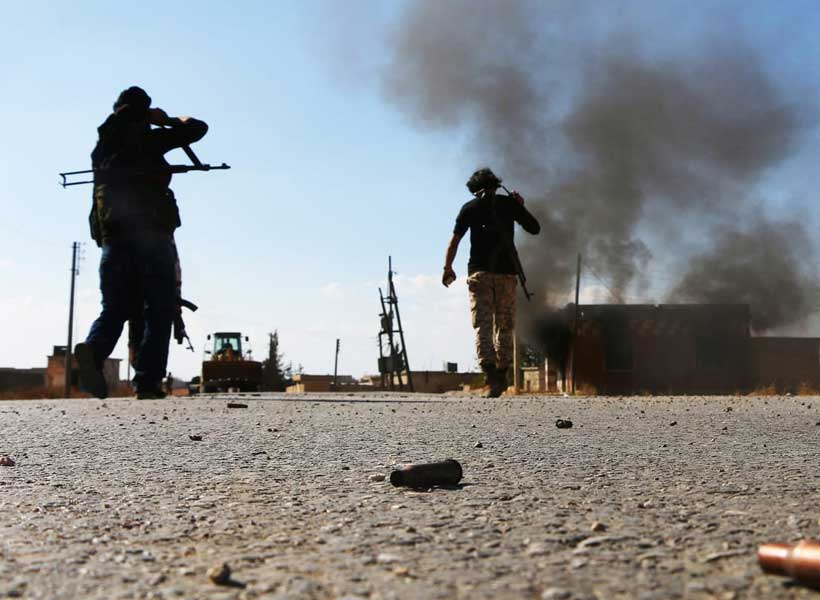 Investigators have uncovered more than 200 mass graves containing thousands of bodies in areas of Iraq formerly controlled by the Islamic State of Iraq and the Levant (ISIL/Da'esh), according to a United Nations human rights report out on Tuesday.
The Office of the UN High Commissioner for Human Rights (OHCHR) and the UN Assistance Mission in Iraq (UNAMI) said the 202 mass grave sites were found in governorates of Nineveh, Kirkuk, Salahuddin and Anbar in the north and western parts of the country – but there may be many more.
In the joint report, Unearthing Atrocities, the UN entities said the evidence gathered from the sites "will be central to ensuring credible investigations, prosecutions and convictions" in accordance with international due process standards.
Ján Kubiš, the top UN official in Iraq and the head of UNAMI, said that the mass grave sites "are a testament to harrowing human loss, profound suffering and shocking cruelty."
"Determining the circumstances surrounding the significant loss of life will be an important step in the mourning process for families and their journey to secure their rights to truth and justice," he added.
Between June 2014 and December 2017, ISIL seized large areas of Iraq, leading a campaign of widespread and systematic violations of international human rights and humanitarian law, "acts that may amount to war crimes, crimes against humanity, and possible genocide," the report states.
Traumatized families have the 'right to know'
The UNAMI-OHCHR report also documents the "significant challenges" families of the missing face in trying to find the fate of their loved ones.
At present, they must report to more than five separate authorities, a process that is both time-consuming and frustrating for traumatized families.
Michelle Bachelet, the UN High Commissioner for Human Rights, underscored that the families "have the right to know."
"ISIL's horrific crimes in Iraq have left the headlines but the trauma of the victims' families endures, with thousands of women, men and children still unaccounted for," she said.
"Their families have the right to know what happened to their loved ones. Truth, justice and reparations are critical to ensuring a full reckoning for the atrocities committed by ISIL."
Victim-centred approach needed
Among its recommendations, the report calls for a victim-centred approach and a transitional justice process that is established in consultation with, and accepted by, Iraqis, particularly those from affected communities.
It also urges a multidisciplinary approach to the recovery operations, with the participation of experienced specialists, including weapons contamination and explosives experts and crime scene investigators.
Alongside, it also calls on the international community to provide resources and technical support to efforts related to the exhumation, collection, transportation, storage and return of human remains to families, as well as their identification, particularly by helping strengthen the national Mass Graves Directorate.