Poles Saving Jews in Bangkok: History Lesson for Humanity
Polish, Israeli and Thai diplomats, academics and students gathered together to listen and learn about the courage of Polish people saving the Jews during the Second World War.
Chulalongkorn University hosted "The Good Samaritans of Markowa" exhibition to honor the innocent and brave Polish families in Markowa who risked their lives saving the Jews from Nazi extermination. The event took place in Bangkok to celebrate the 40th year of lasting friendship between Poland and Thailand.
During the course of World War II, more than 50,000 Jews were saved by Polish people. Each Jewish survivor needed to change their shelter at least 7 times and required as many as 10 people to be involved in the process.
Irena Sandler, a Polish nurse, was one of the brave Poles who saved at least 2,500 children from the Warsaw Ghetto. At the end of the War, 6,600 Polish people were awarded with the Israeli Righteous Amongst the Nation. However, not every brave Pole survived Nazi capture. Approximately, 1,000 to 2,000 Poles were executed as punishment to save the Jews.
The brutality of War took away more than 6 millions Jewish lives and has inflicted deep wounds to those who have survived. The Ulma Family Museum of Poles Saving Jews in World War II in Markowa is one of the Museums established to offer a place of solace and for those who are left behind to come to term with this atrocity.
Understanding the complexity of the Holocaust has far reaching ramification not only to those directly affected, but also to students and public who live world apart and far removed from it.
Why?
Firstly, learning about the Holocaust from multiple perspectives allows human race to come to term with painful history with greater compassion. Learning about war and its awful aggression should not and must not instill hatred, but rather to promote greater understanding across nations, races and religions.
Secondly, through better understanding, it is hoped that we can prevent such crime against humanity to ever take place. His Excellency Mr. Zenon Kuchciak, the Ambassador of the Republic of Poland to Thailand, added to this: "These memories oblige us to act against the policies of religious hatred and racial prejudice."
Religious hatred and racial prejudice are not problems of the past. They are still here and now. There are still many leaders and extremists who preach war and call for racial discrimination.
Professor Jolanta Zyndul, expert from the POLIN Museum of the History of Polish Jews in Warsaw, however, reminded that one should not study the Holocaust as a singular event in history. Something that happened once and won't be repeated. Rather, it should be read and learned in relations with other genocide such as Khmer Rouge, Darfur and Rwanda.
"While we should not downplay the unique characteristic of the Holocaust, students must learn that massive killing has happened in so many places around the world and they are closer to us than we realize," Professor Zyndul added.
This strongly invites us to revisit and reaffirm often disregarded truths of the WWII, like those in words of prof. Anis Bajrektarevic: "while Jews where the preferred non-territorial target of Hitler's Nazi policy, Slavic states of the East/Southeast were the prime territorial target. As many as 36 million nationals (mostly civilians) of the Europe's Slavic states such as SSSR, Poland, Yugoslavia, Czechoslovakia, Ukraine, (including their Jewish minority) have been killed by Germans and their servant fascists. Comparing it with the casualties of the Atlantic Europe at around 1 million, gives us a stunning proportion: 36 to 1 !!"
Despite all its might, forces of darkness were defeated and peace gradually prevailed.
The story of Poles – Nazi victims themselves, saving its Jewish minority empowers us all with the sense of courage and power of human sensitivity. Through the act of kindness toward fellow human being, change, a significant one, can take place even at time of aggression, suppression and extermination.
The Polish families in Markowa shed the beaming light of hope in time of darkness, the symbol of life at time of despair. Stories of these bravery and courageous ordinary people remind us that that there is hope for humanity even in the middle of war, World War.
Talking about Poles Saving Jews and Hitler's atrocity during World War II in Bangkok has a context specific significance at a whole new level; educationally and diplomatically.
Not so long ago, there were public debacle about Thailand's ignorance on the history of the Holocaust. A group of Thai students used the image of Hitler to signify heroism, while the Thai military government propaganda of 12 core values used Nazi symbol as a representation of democracy.
While the military's ignorance is unacceptable and unexplainable, students' mistake was perhaps the product of Thailand's infamous educational system that promotes rote learning, enforces obedient and offers single-minded cum nationalistic learning of history. The textbooks tell what the powerful and authority wants students to read, and classroom pedagogy is top-down, lecture intensive and exam-driven. There is very little space for students to engage in any topic critically and creatively.
Anna Lawattanatrakul, a student from Faculty of Arts at Chulalongkorn, reflected on her educational experience in Thai school. "I was taught about the history of the Second World War simplistically, with an emphasis on memorization than understanding, and frankly I do not think it is enough."
It is not enough.
Changing Thai educational system will take a long time and changing public attitude will take even longer. But that does not mean we should not try. In fact, it is the role of university to be the wind of change.
Dr. Verita Sriratana, Head of Central and Eastern European Studies Section, Chulalongkorn University, succinctly encapsulated this "the goal of an educational institution is to create a platform where knowledge, and in this case, the history of the Holocaust to be discussed from as many as different perspectives as possible."
Historical sensitivity with cultural awareness is lacking in Thailand. This dialogue serves to fill that gap. It is a small step toward the larger goal of educating Thai students and public to break away from the small box of ignorance and understand the complexity of the world outside Thailand.
All of these won't happen over night but it has to begin somewhere.
The first step for Thai students is to get the facts right.
Hitler is not a Hero and the Nazi is not a symbol of democracy.
What Effect Will the Coronavirus Pandemic Have on Migration Issues?
Labour migration in Russia has suffered the shocks of the pandemic and the coming economic crisis, bringing about major changes to its present and future. Even today, many migrants find themselves in the difficult position of having to wait for the restrictive measures to be lifted, and their prospects of going home are vague (due to the borders being temporarily closed, as well as the fact that their home countries suffer from unemployment). Additionally, the access of migrants to the Russian labour market is shrinking rapidly. But do the massive changes that have taken place in 2020 constitute a turning point? How significant will their impact on the future of labour migration in Russia be? How will the situation in Russia be affected (and how much has it already been affected) by the changes in the Eurasian and global migration systems that have been brought about by barriers to migration that have only appeared recently? [1]
The Global Context
The "perfect storm" that has combined the coronavirus pandemic, a dramatic drop in oil prices, the unfolding economic crisis (that is worse than the crises of the last decades), the closing of borders between states (including borders within regional unions such as the EU and the EAEU), the sharp restrictions in international trade, the long-term demand for political populism in most host countries stemming from playing the "migrant card," the drought expected in Europe and the United States, and the unprecedented plague of locusts in Africa, Asia and the Middle East, will all make it far more difficult to manage migration flows throughout the world.
The consequences of this "perfect storm" that is unfolding before our eyes are so significant that they have prompted a series of negative forecasts, ranging from doubling the scale of the expected famine (according to the United Nations World Food Programme, or WFP, over 265 million people across the globe may face acute food shortages by the end of 2020, which is 130 million more than predicted in 2019) to predicting a revision of the outcomes of globalization, partially abolishing the global division of labour and gradually drifting towards the principle of the self-sufficiency of national economies (if governments fail to take control of the crisis within a year). All these forecasts focus on factors that will ultimately affect migration processes, from prompting new refugee flows out of Africa to the increased vulnerability of migrant workers in most host countries.
New Changes and Changes Long Underway
Rapid changes taking place all over the world in 2020 have altered the challenges involved in controlling migration.
Over the past few decades, Russia has seen major changes in external migration, including differentiation of inbound flows (an increase in the share of families migrating, more migrant women and children, and greater age diversity); growing numbers of migrants from small towns and rural areas; falling education and income levels, as well as greater cultural diversity (including languages and faiths), among newly arriving migrants; and a change in the structure of migration flows, with migrants from Central Asia dominating.
On the other hand, the main incentives for migration to the Russian Federation have not changed: Russia has the best economic situation within the Eurasian migration system; it has an aging population and thus needs a labour force, including unskilled workers. Demand for unskilled labour is evidenced by a stable inbound flow of migrant workers who are mostly employed in unskilled, physically demanding and low-paying (as seen from the calculations of person-hours) jobs.
Migrant workers have essentially become an integral part of Russia's labour market, and the changes that have taken place in labour migration over recent decades, coupled with the emergence and growth of a "parallel community" with "migrant" services and infrastructure, make their rapid and large-scale return home less likely. For many of them, Russia has already become a second home, and their principal hope for a better future. Nevertheless, some migrant workers will go home in 2020 (let us not forget that many of them are natives of small towns and rural areas who will be able to sustain themselves through their small farmsteads), although the contributing countries have very limited opportunities for supporting their returning citizens. For instance, experts propose giving away land in rural areas and decreasing the tax burden.
Recent expert reviews analyzing the effects that the coronavirus pandemic has had on labour migration mostly focus on the short term, while predictions of falling labour migration into Russia use the 2008 and 2014 crises as points of reference. However, the 2020 economic crisis in Russia has its own specifics: the economic situation has deteriorated sharply, and the pandemic has only added to its woes; there has been a sharp drop in oil prices; international sanctions have continued; borders have been closed and economic activities suspended. Another important factor is the social anxiety that the people of Russia have increasingly experienced over the past several years, which has been exacerbated by the negative socio-economic consequences that can already be observed (small and medium-sized businesses closing, large numbers of Russian citizens being laid off and having difficulties paying their mortgages, the vulnerability of mass medical services that has been highlighted by the pandemic, etc.). The state's mitigating response has been slow in coming, even though it involves minimal costs. Consequently, we can predict an unstable socio-economic (and even political) situation, which will lead to issues of managing migration flows being relegated to the background, while homebound migrant flows will be greater than during previous crises.
The difficult situation today is fraught with unpleasant consequences both for migrant workers themselves and for the Russian labour market. In the coming months, migrant workers will be partially pushed out from the niches of Russia's legal labour market in big cities. We know this from past experience (the crises of 2008–2010 and 2014–2016). However, purchasing power, which has been limited by the economic crisis, will work major changes in the shadow sector as well, curtailing the number of jobs even in those businesses that do not pay taxes (or do not pay them in full) and minimize their expenditures by way of the super-exploitation of labour. The shadow sector of the labour market is expected to grow. Foreign workers will compete with Russian citizens, and migrants will have certain advantages here, such as a willingness to work for lower hourly wages and in hazardous conditions, including those that are detrimental to their health. Today, the expected drop in quality of life in contributing countries (due, in part, to smaller money transfers from Russia) makes migrant workers a group that easily offers itself up for super-exploitation.
The changes that have taken place on the Russian labour market as a result of the pandemic (increased numbers of delivery persons, greater numbers of white-collar employees switching to online work, etc.) mean that jobs in delivery services that unemployed Russian citizens typically take as stop-gap solutions until they find a more permanent position will go to foreign workers in the medium term. The caregiving services (domestic workers) will continue to grow due to the aging of the Russian population, which will open up new opportunities for foreign citizens. In the medium term, agriculture will also offer more jobs to foreigners.
Two opposing trends will develop: the state will strive to collect more taxes, and entrepreneurs will strive to minimize their expenditures by hiring more foreigners, sometimes semi-legally and sometimes entirely illegally.
Obviously, in both the short and medium term, at greater or lesser pace, migration legislation will continue to be liberalized and the management of migration flows will become more flexible. For instance, during the pandemic, the President issued an executive order that eased the situation of migrants. In addition, a law was passed allowing those who wish to become Russian citizens to keep their previous citizenship, temporary residence permits were abolished and categories for obtaining Russian citizenship were introduced. These developments appear to be links in the chain of this gradual liberalization, no matter how slow it might be.
The events of 2020 will increase the number of foreign citizens willing to obtain a Russian residence permit or Russian citizenship, particularly among migrant workers who have years of experience living and working in Russia. Given the increasing competition with Russian citizens, migrant workers who want to reduce their outgoings will strive to improve their employability, and acquiring a more protected status will help them minimize risks in terms of finding employment and a place to live.
In the short term, when the restrictive measures imposed in response to the coronavirus pandemic are lifted, emigration of Russian citizens, including skilled workers, might increase against the background of the economic crisis. Educational migration from post-Soviet states (states contributing to Russia-bound migration) will increase, and the number of migrants studying at Russian vocational educational institutions whose graduates have good employment prospects in Russia will noticeably increase.
Many experts expect an uptick in Russia political activity among the Russian people after the pandemic. This may lead to populist parties enjoying more influence in political life, using xenophobic and migrant-phobic myths to boost their popularity.
Migration Challenges for Russia
The changes that have already taken place and are taking place now have brought the issue of modernizing migration challenges in Russia to the foreground.
Crime and Terrorism
Foreigners have never accounted for more than 3–4 per cent of all crimes committed in Russia, as attested by the official data of the Ministry of Internal Affairs of the Russian Federation. Even given the difficult circumstances that migrant workers have found themselves in over the past few months, we can confidently say that crime is unlikely to surge among them. Their long-term plans are geared towards working in Russia, and Russia has strict rules in place that involve deportation after two offenses (including administrative offenses), followed by a lengthy ban on entering the country. These two factors are a powerful deterrent against any illegal activities. Migrant workers typically find themselves breaking the law when it is difficult for them to overcome the barriers to their acquiring legal status in a lawful manner, and when it is cheaper to solve their immigration issues through illegal means. We are talking about buying fake registrations cards and/or employment contracts, not felonies that involve harm to life or health. However, such situations raise more questions about the height of the hurdles that migrants must overcome in order to obtain legal status than about the migrants themselves.
In both the short and medium term, mass migration into Russia is unlikely to generate an increased terrorist threat. However, terrorism challenges will become more relevant in the long term if the state withdraws the previous funding for integratory measures aimed at migrants of all categories, including the integration of foreign-born Russian citizens, particularly children of naturalized migrants. Additionally, given the possible increase in nationalistic sentiments and the growing numbers of terrorist attacks and right-wing crimes, targeting migrants will become a serious long-term challenge.
Healthcare
The risk of the coronavirus and other infectious diseases quickly spreading among migrants is rather high: studies show that migrants tend to live in overcrowded conditions, have limited resources for purchasing protective equipment and medication, are poorly aware of the recommended preventive measures, and generally do not have medical coverage as the price of even the most medical insurance that would include semi-regular check-ups is prohibitively high for them [2]. Consequently, healthcare for migrants is the gravest challenge of all. Migrants fall under the most vulnerable categories during pandemics throughout the world, not just in Russia. International organizations have already voiced this problem.
Growing Xenophobia and Migrant-Phobia
It is possible that xenophobia and migrant-phobia in Russia may grow, and with Russian citizens losing jobs in large numbers, the possibility will only increase. In times of economic crisis, migrants are traditionally seen as competition for Russian citizens who work in menial jobs, which is only fair if heavily qualified, yet this idea is actively explored by populist politicians. Migrant- and xenophobia are unlikely to lead to serious ethnically motivated conflicts in the near future, but it will certainly increase the popularity of political parties and movements that use anti-migrant rhetoric.
Closed Borders
The situation of foreign migrants has already deteriorated significantly due to the restrictions on inbound, outbound and domestic travel imposed during the pandemic. These restrictions apply equally to Russian citizens and the citizens of the EAEU states. Travel barriers being lifted gradually will hardly result in a quick and full recovery of the migration opportunities that existed before the pandemic. This is also a major challenge, since restrictions on the free movement of labour curtail both regional and international economic growth pace.
Increased Job Competition
The upsurge in unemployment in Russia that began in March–April 2020 and is expected to continue in the coming months will increase the competition between Russian citizens and migrant workers somewhat in the short term. In the medium term, the decrease in the size of the working-age population will weaken this competition. However, if the negative scenario materializes (see below), domestic migration will push job competition between Russian citizens and migrants in large cities to higher levels than before the pandemic.
Depopulation of Russian Provinces
One challenge that has invited little discussion is domestic migration, including seasonal work, i.e. Russian citizens from economically depressed regions travelling for seasonal work to regions that are the strongest economically. Crisis phenomena will spur on domestic migration, especially after the peak of the pandemic has been passed, and this will lead to the faster depopulation of Siberia and the Russian Far East. This is a long-term challenge.
The "Brain Drain"
The emigration of skilled workers from Russia will continue to be partially offset by the influx of talented and educated professionals, primarily young persons, from post-Soviet states. This includes educational migration. A small uptick in the "brain drain" from Russia can be expected in the short term, mostly due to the narrowing windows of opportunity for the young generation due to the socio-economic crisis in Russia, and inbound migration will not entirely offset Russia's "brain drain."
Prospects and Conclusions
As of right now, in May 2020, it is difficult to make any accurate estimates about the migration consequences of the "perfect storm" that we are currently experiencing. Not until the pandemic ends and the socio-economic crisis that is brewing becomes clearer. Nevertheless, some consequences for the global community, as well as for Russia, can be seen quite clearly even now.
The International Situation
In the coming years, migrants around the world will experience greater labour exploitation and become increasingly vulnerable. This will be due, among other things, to the growing poverty in countries that contribute to the workforce, as well as to the growing need for migrants to transfer money back home.
Against the background of tightened restrictions and greater obstacles to legal migration, both undocumented (illegal) migration and human trafficking will increase.
Famine and social unrest (including armed conflicts) stemming from unresolved problems with food supplies in Africa, Asia and the Middle East will increase the risks of new refugee flows.
If deglobalization does not lead to outright border closures and integration associations shutting themselves off (for instance, the European Union closing its borders), then it may, to a greater or lesser degree, result in new restrictions on migration. Having said that, the triumph of globalization is that it has been interfering with or even destroying the self-sufficiency of most countries for decades, increasing their dependence on the international division of labour, tourism, and trade. The cutting of international ties during the pandemic has worsened the situation in all states that depend on international supply chains. Consequently, a new upsurge in industrialization and reindustrialization in both developed and developing countries appears quite realistic. In the medium and long term, this development will bolster the demand for both skilled and unskilled workers and result in the obstacles to migration flows being somewhat relaxed.
Russia
Russia fits into most of the global trends outlined above.
In the short term, the EAEU partnership will take on more pragmatic, or perhaps stricter, forms. However, migration flows will not shrink. Instead, they will change their format: shadow labour relations will increase, as will the number of human rights violations; labour protection standards will deteriorate, and human trafficking will be on the rise. Thus far, the negative consequences of these changes are hard to assess, but in the medium term (the next three to four years), Russia can expect to see the following scenarios, all of which directly depend on the socio-economic measures the government adopts in the short term.
1. The optimistic scenario.
Once the restrictive measures are lifted, the Government of the Russian Federation will launch intensive purchasing power support by pouring money into the economy and helping it emerge from the "slowdown," with special attention being paid to small- and medium-sized businesses [3]. Demand for migrant labour (both skilled and unskilled) will gradually increase, and in the medium term, those migrant workers who had gone into the shadow economy immediately after the restrictive measures were lifted and those who had temporarily returned home will have more opportunities for legal employment.
Centripetal trends in domestic migration (people moving to Central Russia) will remain in place, but there will be no major increases in seasonal workforce. Educational migration in Russia will continue at the same pace and will gradually become differentiated due to the influx of foreign students into Russian vocational educational institutions. Migration legislation will be further liberalized, thus stimulating the legal employment of Migrant workers. Considerable attention will be paid to the influx of skilled labour and to curtailing the "brain drain."
This scenario implies migration flows returning to their previous levels in the short term and gradually increasing in the medium term.
2. The pessimistic scenario.
The Russian economy is slow to recover. Solvent demand is low. Real unemployment is growing. Jobs in economic niches that had been traditionally occupied by migrants are moving into the shadow economy. Migration-related corruption does not drop, or even grows and becomes a part of everyday life, making it more difficult for the authorities to manage the migration system. Business owners, particularly small business owners, prefer to hire migrant workers off the books. Super-exploitation of migrants continues or even increases. Non-payment of wages and other elements of human trafficking are not suppressed effectively and become more widespread. Foreign workers (including workers from Central Asia) are partially re-oriented to other labour markets. The "brain drain" and emigration from Russia continue, mainly in the form of young people.
Domestic migration into Central Russia is on the rise, as is seasonal work. Educational migration to Russia shows little growth, but Russian vocational educational institutions attract more foreign students. The liberalization of migration legislation slows down.
In this scenario, the migration flow will recover within the next one to three years.
Just which scenario will appear depends directly on the socio-economic situation in Russia and on the stability of its political development. Right now, the second (pessimistic) scenario appears more realistic.
[1]Ivakhniuk I.V. The Eurasian Migration System: Theory and Policies. Moscow: MAKS Press, 2008 (in Russian).
[2] Poletaev D. V. and Y. F. Florinskaya. Migrant Awareness of Tuberculosis and HIV. Moscow: Krasny Krest, 2015.
[3] When Does Russia's Economy Pass the Point of No Return? Working Paper. April 2020. Institute of Economic Forecasting of the Russian Academy of Sciences. Institute for the Economy of Growth. http://stolypin.institute/institute/kogda-budet-proydena-tochka-nevozvrata-dlya-rossiyskoy-ekonomiki/
From our partner RIAC
Before the ongoing crisis, no one has ever imagined that there could be a close relationship between politics and biology. Although, the discourse of the twenty-first century warfare has attempted to define the new dynamics of politics and warfare in hybrid context that establishes a close relationship between social sciences and natural sciences. For instance, the ontological discourse of the Hybrid warfare is characterized by the kinetic, non-Kinetic, biological, psychological and physical weaponry for producing a new kind of destruction and chaos.
As an illustration, in the recent years, the characteristics of the modern counter-insurgency adds to the increasing prominent role of the life sciences in determining the politics of international security and peace. However, with the sudden eruption and rapture of the coronavirus pandemic expresses a new kind of natural destruction. Some people call it a man-made conspiracy to optimize the global population ratio, some call it as God's curse and some call it as the beginning of World War-Z type apocalypse.
Perhaps, this kind of utter psychological paradox reminds me of Albert Einstein's famous words "I know not, with what weapon World War III will be fought, but World War IV will be fought with sticks and Stones". Here, the sudden resurgence of the coronavirus pandemic slightly indicates Albert Einstein's weapon-X, despite the fact that it is not easy to justify this logic. Nonetheless, the metaphorical jargons such as bio-warfare, bio-politics, and genetic warfare and race wars are extremely popular across the public circles—a phenomenological dilemma.
On the contrary, the fact cannot be denied that the dawn of the 21st century is marked by the dominant discourse over the phenomenological concepts such as post-modernism, post-truth, post-logic and post-humanity. Perhaps, the latter discourse was briefly explained by Michel Foucault in his famous lecture series 'Race wars' at College de France, in which he made a significant illustration about the bio-politics by establishing a link between two moral queries; what must live and what must die.
Consequently, the paradox of living signifies an emerging irrational discourse about the new type of wars, which are beyond the human comprehension. What famous German war strategist and tactician Carl Von Clausewitz once said; 'war is not the action of living force upon the lifeless mass but the collusion of two living forces'. In contrast, the ongoing 'Covid-19' has ravaged the global politics, society and economy. Perhaps, as per media speculation, it seems that the world is on the brink of socio-political and economic catastrophe.
This can be seen in the detail report published by the United Nations Conference on Trade and Development (UNCTAD)entitled 'The coronavirus shock: A story of another global crisis foretold and what policy makers should be doing about it'. In the very first topic 'A year of living dangerously', the opening sentence goes like this 'the coronavirus is the first and foremost a public health threat, but, it is also an increasingly economic threat'—a completely foretold apocalyptic scenario. Another report by the Organization of the Economic Cooperation and Development (OECD) interim economic assessment report entitled 'Coronavirus: the world economy is at risk' briefly summarizes about the global economic conditions resulted from the pandemic. The report recapitulates the health of global economy in four major points.
Firstly, the ongoing corona pandemic is chaotic and the outbreak in other countries will lower the growth by approximately ½ percentage this year. Secondly, the global GDP will drop to 2.4% in 2020. Thirdly, China, a global economic heavy weight is the birthplace of coronavirus (COVID-19), whose growth is expected to slip below 5%. Finally, the longer lasting and speedy outbreak of the COVID-19 pandemic across the Asia-Pacific region, North America (mainly USA), and Europe might make the situation worse. In that scenario, the global economic growth will shrink by more than one and half percent in 2020.
In the light of detailed reports by the two powerful international organizations; it seem that, the international community is again on the brink 1928 type Great Depression, mainly characterized by psychological and social breakdown. The public health dilemma because of the lack of efficiency and the economic recession due to the disruption of the global trade will change the shape of the international system for the decades to come. Likewise, the dynamic link between the pandemic and power structure can be understood by examining the consequence of the ongoing chaos. For instance, the public healthcare fragility will expose the majority of the marginalized population to the outbreak. Likewise, the sudden economic disaster might foment a new wave of civil unrests across different parts of the world.
Consequently, although the ongoing Coronavirus (Covid-19) pandemic may not shift the balance of power but it will mark a permanent spot on the memory of the ordinary for the generation to come. In this respect, those people, who lay much emphasis on the dogmatic opinion instead of the real facts, will put their lives at risk. Because, this new chaos is neither normal nor new normal rather abnormal that counts nothing not even your faith. The best way to understand this chaos is to accept the two big realities; the economic and political realities without flinging into skepticism.
Human Organ Trade in Global Perspective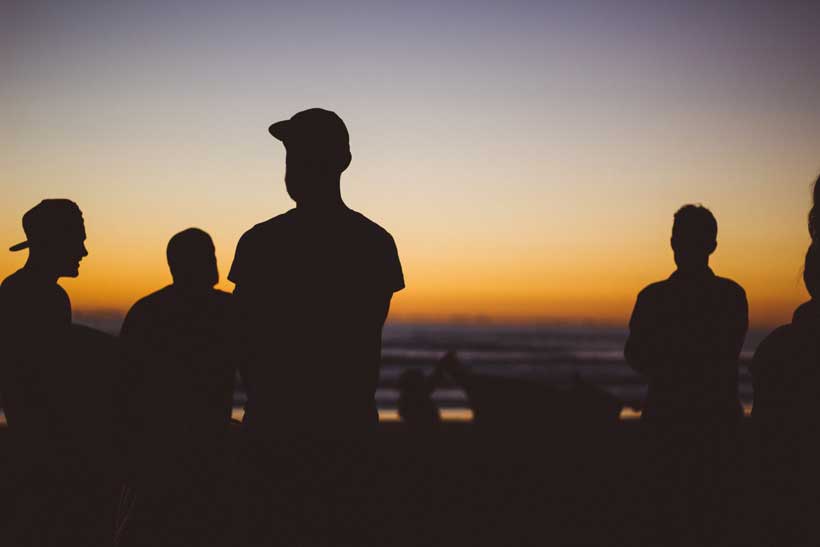 Human Organ Trade has become a lucrative business in the black market as some medical professionals, Nurses and middlemen are involved in this malpractice putting the lives of vulnerable poor people at risk .
Even some poverty-ridden communities sell their organs to feed their children and cover their domestic costs. The Middlemen sell the organs in millions of dollars while offering peanuts to the organ sellers.
Though , there are strict restrictions in place on such illegal practices globally, yet the Organ Trafficking continues unabatedly throughout the world especially in Africa, Asia and the countries where poverty ratio is relatively high and the nations hit by political turmoil and instability .
Iran is the only country where organ transplant has state permission and everyone can buy and sell organs as per WHO reports. Iran's economy has been paralyzed due to strict US economic sanctions. The other reasons of trafficking may be the maximum number of unemployment, bad governance, backwardness, illiteracy and poverty that prompts people to sell their organs such as Liver, kidney etc to support their family and children during hard times. Human Organ trafficking has also been prevented in UN resolutions .
Some analysts are of the view that there are some organized International groups having networks operating globally who exploit the poor segments to sell their organs by offering huge amounts of money and sell the same in lucrative International markets pocketing millions of dollars in so-called illegal Human organ Trade.
There are bitter facts about these malpractices that some well-known Medical Practitioners and Hospitals are running this secret business and playing havoc with the precious lives of the Poor people disregarding the laws in place or Human rights.
The Asian countries such as India, Iran and Pakistan have a high level of cases especially related to bonded labour and Brick Kiln Workers whose wages are withheld by the owners and compelling them to sell their organs to cover their debts ,daily livelihood and Health costs since no health insurance facility is provided to these poor brick kiln workers.
The African countries are relatively facing economic challenges, Political upheavals , rampant corruption, poor law and order situation . As a result of such issues , there is a high ratio of unemployment and lack of business opportunities.
These vulnerable poor communities are lured and trapped by Organ Trafficking Mafia by offering millions of dollars and depriving them of their organs such as Kidney, Liver etc.
The countries like Nigeria, Egypt, Philippines, Iran, Pakistan, India, Bangladesh have fallen prey to these Organ Trafficking mafias and despite some restrictions imposed by health Regulatory bodies worldwide including WHO, the Organ Trade and Transplantation continue unabated around the world regardless of any ban or legal issues as these mafias enjoy support from strongmen in power corridors and continue their illegal Organ Sale and Purchase business pocketing millions of dollars in black-markets while paying peanuts to organ sellers.
Despite UN general Assembly Resolutions against Human Organ Trafficking, the practice continues globally putting human rights at risk especially in Asian, African countries where poverty monster is gobbling the poor by compelling them to take an unethical decision that may prove disastrous in the Long run .
The international Health body (WHO) Study, as well as the related media reports, have revealed shocking facts that most of human organ trafficking cases happened with African Migrant Refugees in Egypt, Libya, as they were compelled to sell their Organs for the sake of livelihood as migrants, had limited citizenry rights in Egypt.
Human Organ trafficking and transplantation cases were reported in great numbers in Egypt as there were 250000 cases and the majority of them were related to migrant African refugee as reported by WHO report.
The study also revealed that most of the transplantation cases were related to persons with drug addiction, diabetic patients and the rich people who are used to alcoholic drinks that damaged their kidneys and immune system.
These patients were the forerunners in the purchase of notorious human organs to save their lives and feed the huge chunk of the funds to the hospitals conducting transplants in India, Iran, Pakistan, China, Egypt and Other parts of the world.
According to WHO, the cost of Transplantation varies from the country to country and region to region but the average cost ranges from $30000 -$40000 US dollars for Kidney related transplantation. The Organ trade is reported to have touched $160000 in international markets by so-called middlemen and doctors.
These facts are very shocking to the extent that even after costly organ Transplantation, 70% to 78% of patients reported health and physical complications in India, Pakistan, Iran, Egypt and other African Nations.
India leads in Transplantation cases in Asia as it has a network of Organ Transplantation Hospitals serving internal and external citizens. Pakistan has also Organ Transplantation Hospitals both in Public and Private sector the Prominent ones are SIUT, GIMS, Shifa, AKU, Ziauddin Hospitals. But these hospitals conduct transplants surgeries by authorized family donors for their blood relations.
It is good to step that Pakistan has established Human Organ Transplant Authority (HOTA)to regulate the transplant practices and maintain dignity especially organs donated by deceased people in their will to help people such as visually impaired.
Though UN has adopted various resolutions against Human organ Trafficking Globally, yet all the member nations must frame laws to regulate Transplants and ban illegal organ trafficking done by some nefarious Groups and individuals risking the lives of the poor segments of society by exploiting their needs, wants, hardships and compelling them to sell their organs to these unscrupulous people who have no regard for humanity or dignity of people.
These criminals have established well-organized networks, the International Police (Interpol) may be tasked to burst and break their global network.
The countries such as Sudan, Tanzania, Nigeria and Eritrea are also stalled with Illegal Human Organ trafficking as transplants were executed in Egypt.
Back in 2018, Egyptian criminal court had sentenced over 37 persons including Doctors, nurses Medical Staff and Middlemen involved in the illegal trade of Human Organs. They were captured in the raid on a tip-off and millions of dollars were retrieved from them. The investigation heralds serious revelations that how these malafide groups operate globally having no regard for humanity.
The news reports confirm that Egypt is reportedly a big market for organ sale as people sell their body organs to wealthy foreigners for illegal riches and perks offered to them and the middlemen facilitate such deals thwarting International law and human rights.
The Human organ trafficking is a global issue and all the countries should be united to frame strict laws and put strict restrictions on those concerned with health systems such as doctors, nurses and medical professionals to stop such illegal practices by awarding exemplary hard punishments who are found involved in such inhuman and illegal organ trade.
There is a great need to establish A global Body of UN to control, Contain and Prevent Illegal Human Organ trade to save the vulnerable communities falling prey to these wealthy Foreigners who risk the lives of poor communities by luring them with some hard cash and play with their precious lives.
Some organ sellers shared sad stories that how their organs were stolen from their body without their consent on free treatment offers. Illegal Organ trade has been a global issue and the timely steps of UN and member states can help contain this menace and protect underprivileged people from the grip of these nefarious people.