China's 'One Belt, One Road' policy for Russia and Japan
President Xi Jinping's "One Belt, One Road" program the new name for old trade route "Silk Road" could be thought of as "killing three birds with one stone".
Foremost, it is an effective alternative strategy to face US dominance in regions where China traditionally plays the key role. Economically, the initiative aims to help Chinese companies explore overseas markets along the ancient trade route that linked the Middle East with the larger part of Eurasia, formally established during the Han dynasty. The program is also an effort to tackle overcapacity in many industries at home, nurture domestic structural reform and boost growth.
President Xi's recent whirlwind trip to Iran, Saudi Arabia and Egypt was one such mission: his aim, to rebuild the "Silk Road" routes while also seeking to promote China's image and influence as a global power. But such a massive spending spree in politically unstable regions has raised questions about the potential risks for this investment.
Armed with more than US$3 trillion in foreign reserves, Beijing has dramatically scaled up its loan book to foreign nations, mostly developing economies that are largely ignored by international investors and Western lenders.
Russia since the end of so-called Cold War has been the most important ally of China. China uses the Kremlin as a powerful shield against any possible reversals from the western powers led by US super power.
Chinese Premier Li Keqiang has made it amply clear that China's relations with Russia cannot be affected by changes in the international situation or leadership changes in Beijing and Moscow, or pressure from any third party. He lamented that though Sino-Russian ties are solid, Sino-Japanese relations, however, remained fragile and not yet solid, despite signs of improvement. Li told the media after his wrap-up speech following the National People's Congress that China and Russia had a "comprehensive strategic cooperative partnership" – the highest level in China's diplomatic tier. "The relationship is an all-dimensional one," he said, adding that President Xi Jinping and his Russian counterpart Vladimir Putin had met "quite often". The two leaders met five times last year – the most that Xi met any head of state. Their increasingly upgraded partnership has prompted fears in Washington of a possible Sino-Russian axis that share much common ground on such testy international issues as Syria, Ukraine, Iran and North Korea.
Russia and China have extensively enhanced economic, security and diplomatic ties in recent years as Moscow faces Western sanctions for its unilateral annexation of Crimea. There have been concerns in western capitals that the closer bond could pose a challenge to the Western-led world order. Prez Li made the remarks when responding to a Russian journalist's question over whether China's lack of investment in Russia was due to Western countries' sanction and pressure from powers like Washington. "China-Russia relations will not be affected by changes in the international situation. We will continue to push for the progressive development of China-Russia relations," Li said, ties with Moscow were improving, pointing to China's increased oil imports from Russia, which topped eight million tonnes last year. Although overall trade volume had declined, Li attributed the fall to weaker commodity prices and not any change in relations. Due to the unlucky decline of major commodity prices, our whole export sector, not only to Russia, was falling. Trade turnover with Russia fell 27.8 per cent to US$68.07 billion last year, while exports dropped 34.4 per cent.
On Sino-Japanese relations, Li said both should uphold the consensus in principles on treating historical issues, and demonstrate consistency between words and actions."I don't want to see us retrace our steps again," he said.
Chinese Li, Japanese Prime Minister Shinzo Abe and South Korean President Park Geun-hye are to meet this year for a trilateral summit, which was resumed last November after a nearly four-year halt due to tensions among the countries. "As to whether the [trilateral] format will enjoy a smooth development in the future, it's much up to interaction among the three countries," he said.
The presence of President Xi Jinping and People's Liberation Army troops at Russia's Victory Day parade in Moscow underscored a new era of warming ties between the two nations. While the two giant neighbours shared close relations through the 20th century, China's high-profile participation at this month's event was as revealing as the notable absence of many invited leaders from around the world. The line-up of leaders viewing the parade alongside Xi and Putin was a walking representation of an emerging order against the US-led Western alliance – with Xi and Putin sandwiched between Robert Mugabe of Zimbabwe, Raul Castro of Cuba, and Nicolas Maduro of Venezuela.
Xi himself lauded the mutual support of China and Russia during the Second World War, which cost both nations more casualties than any others. "Xi's presence and the unprecedented participation of Chinese soldiers in the parade delivered a clear message," said Xinhua. "China and Russia are seeing eye to eye on upholding the post-war international order and safeguarding world peace." Russia would celebrate the 70th anniversary of the defeat of Nazi Germany alone, adding that changes in global affairs had pushed Beijing and Moscow closer together.
The scenes of Xi taking pride of place next to his host Russian President Vladimir Putin at the event stirred up memories of the past when Mao Zedong first met his communist big brother Joseph Stalin in Moscow for his 70th birthday. But Xi's treatment was in stark contrast to that in 1949, when Mao felt snubbed by the Russian leader. And the rivalry between Mao and Stalin's successors over who would lead global communism led to the acrimonious breakdown of the Sino-Soviet alliance and the rapprochement with the US following President Richard Nixon's historic visit to Beijing in 1972. The new détente helped defeat the Soviet Union in the cold war.
The upgraded ties have involved a series of joint naval exercises and a revival of arms purchases apparently designed to complicate US-led efforts to counter both nations' military expansions. Some observers described closer Sino-Russian political and military ties as a "marriage of convenience", but such an alliance would help shore up Beijing and Moscow's position in their rivalry with the US-led West.
The cold shoulder given by Western leaders to the historic celebrations also underscored the tensions between Russia and the West, led by the US, over the Ukraine crisis. For Beijing, forging a closer partnership with Russia is a diplomatic gesture in response to growing military ties between the USA and Japan, plus American support of China's regional rivals in their territorial disputes in the East and South China seas.
Many Western heads of state stayed away in protest over Russia's support for separatist fighters in Ukraine. The only other foreign countries to send troops to the parade were Mongolia, Serbia, India and six former Soviet states. China's state media heralded the attendance of Xi and the PLA as a significant step forward in the strategic partnership of the two big powers.
Both giant nations realize they need to set aside their differences to counter the global dominance of the USA. The theorem of realpolitik in such partnerships of conveniences simple: individually China and Russia are weak to challenge USA in the quest for global influence in all domains and both need a permanent alliance with a powerful friend.
Right now, Beijing's relationship with most Silk Road countries, from Central Asia to the Middle East, is largely defined by its energy imports, as China gets more than half its crude oil from the region. However, oil can be bought with cash anywhere in peacetime.
Chinese companies are eager to explore overseas markets elsewhere, not least along the Silk Road. But the geographical concept of the Silk Road is irrelevant when it comes to solving China's economic problems: one cannot compare today's economically integrated world to the age when camels and horses were the main mode of transport to carry goods for trade through Central Asia to West Asia and Europe.
In economics, the philosophy of investment is about the trade-off between risk and return, which is not necessarily what political leaders are good at.
In many ways, "One Belt, One Road" resembles the 4 trillion yuan (HK$4.7 trillion) stimulus package launched in 2008; it is another political project that will be dominated by state-led investment, rather than private, as few investors will choose to gamble in politically unstable environments where governance and rule of law are weak and infrastructure is lacking. That is why Hong Kong billionaire Li Ka-shing chose to invest heavily in Britain and Canada rather than nations along the belt and road, despite the government's call to support such projects.
Politically, such investments won't help the atheist Communist-ruled nation win the hearts and minds of people from countries where religion dominates. China's regular and often harsh repression of any belief other than communism – from Christianity and Islam to Buddhism and the home-grown,– makes it difficult to forge close relations with countries where religion is an integral part of ideology, culture, politics and everyday life. China's tensions with India are not based on religions or ideology but on territorial disputes.
Though a UNSC veto member, enjoying a special status in international power, sharing, among other matters, intelligence with top powers, China needs true friends and political allies to offset its ideological isolation in a post-cold-war world dominated by the USA, following the demise of socialism in the early 1990s. Beijing wants to resume its leadership status in the developing world through reviving the once widely known non-aligned movement. Diplomatically, China's aggressive economic expansion is part of a strategy to expand its sphere of influence to forge a status equal to that of the United States and to resume China's position as the global centre of trade, culture and politics, as it was some 2,000 years ago.
Despite maintaining good relations with most countries in the region, China is an outsider in global regional affairs as it has long maintained a diplomatically neutral stance and has taken no sides in any conflict unless it hurts national interest. Under this non-interventionist diplomacy, Chinese money can boost its influence, but it won't buy true friends or love. Though both Russia and China have conveniently abandoned ideology to gain entry into western economic system of profit making, the relations may not stay solid forever. USA is searching for new "threat perceptions" to pursue its imperialist goals.
The Korean Peninsula needs more peace talks rather than game drills
Authors: Wang Li & Yang Yi-zhong & Chen Yiling
Although military drill is legitimate and often conducts internationally, it is still required to be transparent and cautious. That means the participants involved should publicly announce the game not be directed against any third party, if not having the pre-talks before the drills. For example, the Chinese military participated in Russia's the Center-2019 drills and a large-scale Vostok-2018 strategic exercise. But both sides announced their aims to fully test and improve the capabilities of the Chinese troops in joint operation and logistics with a view to improving the strategic coordination between the two militaries.
However, this is not the case of the United States and its ally South Korea on the Korean Peninsula although the latter often display its reluctance to follow the dictate of the U.S. military command. It is sure that hostile behavior or policy like regular military drills against the Democratic People's Republic of Korea (DPRK) would lead to serious consequences. At the Xiangshan Security Forum in Beijing of this October, a top officer of DPRK armed forces put it, although Pyongyang has worked to build lasting peace but that the situation has relapsed into a "dangerous, vicious cycle" of exacerbating tensions because of the regular military drills of the U.S. and ROK forces.
Since 2018 when the DPRK-U.S. joint statement was issued, there is no progress in improving bilateral relations between the two sides. Pyongyang has insisted that it is completely because of the U.S. anachronistic and hostile policies against the DPRK and also the ROK (South Korea) has adopted a "double-dealing attitude" in continuing to carry out military drills with the U.S. and buying advanced military equipment. Under such circumstances, Pyongyang has no other choices but conducted missile tests in recent months, including that of a submarine-launched ballistic missile, and broke off the latest working-level nuclear talks with the U.S. Understandably, DPRK's top negotiator for the talks blamed the U.S. for the breakdown with accusing Washington of "bringing nothing" to the negotiating table. In addition, the DPRK officially accused the U.S. of using sanctions in order to enforce disobedient countries to their knees. Yet, sanctions draw only resistance and counteraction from those affected countries, without providing any help in solving the issues. Therefore, the DPRK must stand up to such attempts without giving in to any external pressure.
Consider this, people wondered why the United States and its allies have been so hostile and even often ridiculous in dealing with the DPRK which is one of the isolated and economically most poor states in the world. Actually China and Russia have supported the U.N.-endorsed sanctions against the DPRK, but they have opposed to any attempt on the part of the United States and its allies to change the ruling party and regime of Pyongyang regardless of the dire consequences. As the close neighbors of DPRK, China and Russia have vowed that they would never allow the chaos occurred in the Korean peninsula. Given this, Pyongyang has demonstrated its willingness to conduct negotiations with the United States and its brotherly counterpart the South Koreans. True, China and Russia have provided the necessary humanitarian aid to the DPRK but they also proposed two-suspension formula of the Korean issue, that is, the two sides simultaneously suspend their nuclear tests and military drills. Unfortunately, due to the United States' arrogance and stubbornness, the situation on the Korean Peninsula has never been improved substantially.
Now the tension on the Korean Peninsula reappears again and even more dangerous move is that the DPRK's supreme decision-making body lashed out at planned U.S.-ROK military drills with a stern warning the United States will face a greater threat and harsh suffering if it ignores Kim Jong-Un's end-of-year deadline to salvage nuclear talks. Obviously the DPRK is deeply concerned with the annual U.S.-led military drills which are supposed to cause a "vicious cycle" in relations between the two sides. It is arguable that the United States with the most powerful arsenal in the world should have better behave itself with prudence at the sensitive time when the situation on the Korean Peninsula could return to the dangerous starting point due to the joint military drills. Here is no reasons to defend the DPRK's menacing rhetoric but it does have the sound line to recognize the legitimate concerns with its own security.
This paper holds that despite the disappointment of those closely watching the tensions on the Korean Peninsula after the failed summits, yet diplomatically, the door between Pyongyang and Washington is still open. Although the United States and DPRK presented their own narratives on the disagreement, they didn't finger point at each other as what they would have usually done. Actually, Trump has spoken of Kim favorably and Pyongyang's tone on the impasse of the talks was soft. Everything indicates that both countries look forward to the next meeting though undecided. Past experiences tell that challenges are inevitable when the two sides discuss the issues that involve their core interests and grave concerns. Yet, it is obvious that both sides will benefit from sincere dialogue. As the success of diplomacy can't be based on false promises and on breach of faith, it supposes that there is no reason to regard the chance of peace for the Korean issues failed. At the least, the two sides have no intention to reject the dual-tracks and two suspensions proposals by China. It has also reflected Beijing's role on the Korean Peninsula issue is irreplaceable since Kim made four trips to China in just ten months and Trump praised Xi as a highly respected leader due to his help to mediate with Pyongyang.
If we look into the past summit talks between Trump and Kim, they faltered due to the American rejection of Pyongyang's demands for broad sanctions relief in exchange for the partial dismissing of its nuclear capabilities. Following that, Kim responded with intensified testing activities but also indicated he would "wait with patience until the end of the year for the United States to come up with a courageous decision." Curious enough, the United States indicates that it will consider changing plans to conduct joint military drills with South Korea if that helps support diplomatic efforts to restart a dialogue with Pyongyang. As U.S. Defense Secretary Mark Esper said, "We always have to remain flexible in terms of how we support our diplomats to ensure that we do not close any doors that may allow forward progress on the diplomatic front." His remarks were greeted cautiously by Pyongyang although it still demands for a cancellation of the upcoming exercise. Yet, this was finally realized when the United States and South Korea decided on November 17 to postpone the planned military drills.
For sure, it is still too early to tell what would happen on the Korean Peninsula in terms of the deeply-rooted suspicions and the hostile groups on the both sides? But we should have confidence in the prospective meetings between the United States and the DPRK in the near future. In effect, Pyongyang and Washington have agreed that lifting sanctions is a key part of denuclearization that needs to be negotiated sincerely and constructively as well. At this crucial moment, it might be time for China to resume its role as expected. It seems that China is ready to extend its help as it has reiterated to both Washington and Seoul that Beijing is willing to continue to play a constructive role on the Korean Peninsula issue.
Briefly, it argues that the Korean Peninsula needs more peace talks rather than game drills. Equally a stable Korean Peninsula surely benefits the peaceful rise of China and the harmony of the Asian-Pacific region. This is the essence of diplomacy in light of its continuous negotiation, sincere persuasion and necessary compromise.
It's when not if China's Middle Eastern tightrope snaps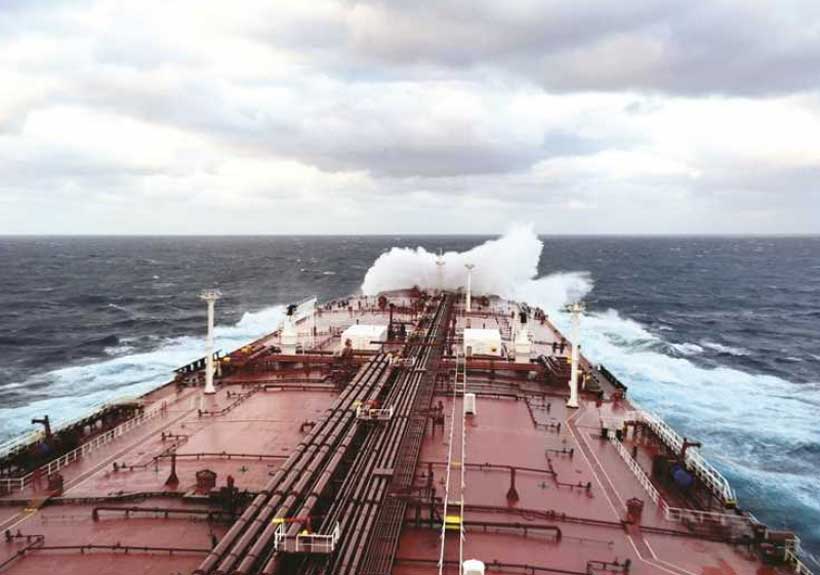 China is manoeuvring to avoid being sucked into the Middle East's numerous disputes amid mounting debate in Beijing on whether the People's Republic will be able to remain aloof yet ensure the safety and security of its mushrooming interests and sizeable Diaspora community.
China's challenge is starkest in the Gulf. It was compounded when US President Donald J. Trump effectively put China on the spot by implicitly opening the door to China sharing the burden of guaranteeing the security of the free flow of energy from the region.
It's a challenge that has sparked debate in Beijing amid fears that US efforts to isolate Iran internationally and cripple it economically could lead to the collapse of the 2015 international agreement that curbed Iran's nuclear program, accelerate Iran's gradual breaching of the agreement in way that would significantly increase its ability to build a nuclear weapon, and potentially spark an unwanted military confrontation.
All of which are nightmare scenarios for China. However, Chinese efforts so far to reduce its exposure to risk are at best temporary band aid solutions. They do little to address the underlying dilemma: it is only a matter of time before China will have no choice but to engage politically and militarily at the risk of surrendering its ability to remain neutral in regional conflicts.
Israeli intelligence reportedly predicted last year that Iran's gradual withdrawal from an agreement that Mr. Trump abandoned in May 2018 would ultimately take Iran to a point where it could create a nuclear military facility within a matter of months. That in turn could provoke a regional nuclear arms race and/or a pre-emptive military strike.
That is precisely the assessment that Iran hopes will persuade China alongside Russia and the European Union to put their money where their mouth is in countering US sanctions and make it worth Iran's while to remain committed to the nuclear accord.
The problem is that controversy over the agreement is only one of multiple regional problems. Those problems require a far more comprehensive approach for which China is currently ill-equipped even if it is gradually abandoning its belief that economics alone offers solutions as well as its principle of no foreign military bases.
China's effort to reduce its exposure to the Gulf's energy supply risks by increasing imports from Russia and Central Asia doesn't eliminate the risk. The Gulf will for the foreseeable future remain a major energy supplier to China, the region's foremost trading partner and foreign investor.
Even so, China is expected to next month take its first delivery of Russian gas delivered through a new pipeline, part of a US$50 billion gas field development and pipeline construction project dubbed Power of Siberia.
Initially delivering approximately 500 million cubic feet of gas per day or about 1.6 percent of China's total estimated gas requirement in 2019, the project is expected to account with an increased daily flow of 3.6 billion cubic feet for 9.5 percent of China's supply needs by 2022.
The Russian pipeline kicks in as China drastically cuts back on its import of Iranian liquified petroleum gas (LPG) because of the US sanctions and is seeking to diversify its supply as a result of Chinese tariffs on US LPG imports imposed as part of the two countries' trade war.
China is likely hoping that United Arab Emirates efforts to stimulate regional talks with Iran and signs that Saudi Arabia is softening its hard-line rejection of an unconditional negotiation with the Islamic republic will either help it significantly delay engagement or create an environment in which the risk of being sucked into the Saudi-Iranian rivalry is substantially reduced.
Following months of quietly reaching out to Iran, UAE minister of state for foreign affairs Anwar Gargash told a recent security dialogue in Abu Dhabi that there was "room for collective diplomacy to succeed."
Mr. Gargash went on to say that "for such a process to work, it is essential that the international community is on the same page, especially the US and the EU, as well as the Arab Gulf states." Pointedly, Mr. Gargash did not put Russia and China on par with Western powers in that process.
The UAE official said the UAE envisions a regional order undergirded by "strong regional multilateralism" that would provide security for all.
Mr. Gargash made his remarks against the backdrop of a Chinese-backed Russian proposal for a multilateral security arrangement in the Gulf that would incorporate the US defense umbrella as well as an Iranian proposal for a regional security pact that would exclude external players.
Presumably aware that Gulf states were unlikely to engage with Iran without involvement of external powers, Iran appeared to keep its options open by also endorsing the Russian proposal.
The various manoeuvres to reduce tension and break the stalemate in the Gulf put Mr. Trump's little noticed assertion in June that energy buyers should protect their own ships rather than rely on US protection in a perspective that goes beyond the president's repeated rant that US allies were taking advantage of the United States and failing to shoulder their share of the burden.
Potentially, Mr. Trump opened the door to an arrangement in which the United States would share with others the responsibility for ensuring the region's free flow of energy even if he has given no indication of what that would mean in practice beyond demanding that the United States be paid for its services.
"China gets 91 percent of its oil from the Straight, Japan 62 percent, & many other countries likewise. So why are we protecting the shipping lanes for other countries (many years) for zero compensation. All of these countries should be protecting their own ships…," Mr. Trump tweeted.
China has not rejected Mr. Trump's position out of hand. Beyond hinting that China could escort Chinese-flagged commercial vessels in the Gulf, Chinese officials have said that they would consider joining a US-backed maritime security framework in the region that would create a security umbrella for national navy vessels to accompany ships flying their flag.
Chinese participation would lay the groundwork for a more comprehensive regional security arrangement in the longer term.
China's maritime strategy, involving the development of a blue water navy, suggests that China already de facto envisions a greater role at some point in the future.
Scholars Julia Gurol and Parisa Shahmohammadi noted in a recent study that China has already "decided to take security concerns in the (Indian Ocean) into its own hands, instead of relying on the USA and its allies, who have long served as the main security providers in this maritime region… If tensions continue to escalate in the Persian Gulf, Beijing may find it has no other choice but to provide a security presence in the Middle East."
Implications of French President's Visit to China on the International Arena
French President Emmanuel Macron pursues a policy of opening up to China and solving problems that may arise peacefully and diplomatically. France and Germany are the main pillars of the European Union, and the French opening to China is a European recognition of the importance of China's role internationally.
Last Monday, the French president paid a three-day official visit to China amidst the US-China trade war. The French president has previously promised to visit China once a year throughout his term. These official exchanges between China and France strengthen China's international standing, and prove the theory that China is a peaceful country seeking cooperation and opening up to the world.
Fifty-five years after the establishment of diplomatic relations between China and France, a bilateral relationship based on respect and friendship despite some differences in regimes or strategic alliances. The Chinese model is mainly based on people-to-people communication and peaceful cooperation, and these are the main pillars of the Belt and Road Initiative launched by Chinese President Xi Jinping in 2013.
Despite Washington's withdrawal from the Paris climate agreement in 2015, Beijing and Paris have kept their promises to contain global warming, a positive point in the bilateral relationship. The French president considered that China and France should lead the climate agreement. Cooperation between the two countries has emerged considerably in the industrial sector, such as the development of nuclear energy, aerospace, and the automotive industry. Academic cooperation between the two countries has also been boosted through student exchange programs and the high demand for Chinese language learning in France, which was previously rare.
Commenting on the importance of trade exchanges between China and the EU, the Chinese Ministry of Commerce showed that trade between China and the EU exceeded 322.5 billion US dollars in the first half of 2018, up 13 percent year on year. Chinese Ambassador to France Zhai Jun recently expressed that China and France are to expand cooperation in agriculture, energy, advanced manufacturing and artificial intelligence.
From the ancient city of Xi'an, the French president announced that an alliance between Beijing, Europe and Paris should be established for a better future for the world, and Macron stressed the need for a balanced relationship between China and Europe. The French president praised the Belt and Road Initiative and called for its activation in order to enhance the trade role of Asia and Europe.
France was the first Western country to recognize the People's Republic of China. In a meeting with French ambassadors, the French president stressed that the West is in a moment of decline and China is progressing at a tremendous speed. During his visit to China, the French president took advantage of the trade war between the United States and China and worked to develop France-China trade relations, increase French trade partners to China, and promoting the French tourism, agriculture and services sectors.
France is seeking to strengthen Sino-European relations because of its great benefit to the European economy, but it is contrary to the Western orientation. China is also a beneficiary of good relations with France, because France has influence in Africa and many regions in the world and is a permanent member of the Security Council and it is a developed country at the military, technological and technical levels. China's cooperation with a powerful country like France will bring many benefits and opportunities.
China's great economic, technological and military progress indicates that China has become an important country in international relations, and it is in the interest of any country in the world to establish good relations with China. The best evidence is that France is seeking to establish good relations with China, as well as the European Union countries to make their relationship with China distinctive.