Russia, Zimbabwe And Investment Opportunities
Over the years, Russia and Zimbabwe have maintained strong cordial relations in all significant spheres and the prospects of broadening cooperation are very bright. Right now, Russia is stepping up economic investment in Zimbabwe. Russia-Zimbabwe economic partnership will blossom in coming years as the groundwork for this new chapter in their economic diplomacy was laid when Zimbabwean President Robert Mugabe met President Vladimir Putin in Moscow in May 2015.
Quite recently, Brigadier General Mike Nicholas Sango, Zimbabwean Ambassador to the Russian Federation, spoke to Kester Kenn Klomegah, an independent research writer on Russia-African affairs, about some aspects of Russia-Zimbabwean relations, economic cooperation and future prospects.
Current level of Russia's economic presence in Zimbabwe and that of Zimbabwe in the Russian Federation:
Zimbabwe is a developing country whose economic development progress has been set back as a result of illegal economic sanctions by the United States, the EU and white commonwealth who historically have been major beneficiaries of economic activity in pre and post independent Zimbabwe. The Russian Federation, although a historical ally had not been economically active in Zimbabwe until 2014 when she had a maiden entry into Zimbabwe in a joint venture project with the Zimbabwe government, started the platinum mining project estimated to inject three billion United States dollars. This will be one of the largest single investments in the country. From 2014 the two governments are engaged in negotiations for other Russian investments in Zimbabwe.
What are your Government's key priorities and expectations from Russia?
Zimbabwe's key priorities can be summarized as follows (in order of priority):
Energy: For industry and commerce to thrive there has to be sufficient power. Presently, Zimbabwe has a power deficit of 750 MW. The most reliable source is the 750 MW Hydro power plant which has been affected by low water levels due to two years of drought. The country is relying on power imports.
Agriculture Support: Agriculture is the economic mainstay and provides 15% of GDP. Water harnessing through dam construction, irrigation mechanization, and agricultural machinery are key areas.
Infrastructure Development: Although the country has a fairly well developed infrastructure, the road and rail infrastructure needs refurbishment and expansion to take trade volumes for the country as well as its neighbours to the north.
Mining: Zimbabwe is endowed with abundant unexploited resources.
Manufacturing: Zimbabwe's manufacturing sector has been hit hard by illegal economic sanctions. Most industries have outdated and expensive to run machinery. They are in dire need of retooling, refurbishment and funding.
Tourism: Zimbabwe hosts one of the wonders of the world, the Victoria Falls. Investment in infrastructure development in the hotels would complement the opening by larger airports to accommodate larger body aircrafts.
Which economic sectors are attractive for foreign investors (e.g. U.S., EU, China etc) generally and what investment incentives are currently available for investors or foreign players?
To China – mining, agriculture and infrastructure development
To USA – Mining especially in strategic minerals, (low due to illegal sanctions)
EU – Mostly in manufacturing and agricultural and horticultural products
Incentives:
Investment Options – limited liability Company, sole proprietorship, partnerships, joint ventures.
Investment Funding Options – commercials banks, pension funds, micro-finance, own funds.
Taxation – Government is moving towards harmonizing customs and taxation on a regional basis.
Taxation:
Income tax rate 25%
Capital Gains tax 20%
Dividends 10 – 15% (Listed to on ZSE 10%)
VAT 15%
Specific tax Incentives
20% corporate income tax for manufacturing companies exporting at least 50% of output
15% corporate tax applied for first 5 years of operation in road, bridge and sanitation or water facility construction
15% corporate tax for special mining base operations, losses are carried forward indefinitely for mining operation
Duty exemption on imported capital equipment
Exemption from duties on the import of raw materials used in the manufacture of goods for export and also for a registered operator
Five year tax holiday for designated Tourist Zones
Exemption from VAT for a variety of goods and products that include agricultural produce, raw materials for further processing, goods used in the products that include agricultural, mining, industrial or manufactured products etc
Build Operated Transfer (BOT), Build Own Operate and Transfer (BOOT) projects are taxed at a variable rate depending on the years of operation (0% for first 5 years and increasing to 30% after 16 years.
To what extent Russian companies have shown interest in the mineral exploration sector in Zimbabwe? Has mineral exploration already started after Foreign Affairs Minister Sergey Lavrov went there for the signing ceremony in 2014?
Discussions are in progress to get Russian companies into exploration and mining of various minerals. The Russia-Zimbabwe Joint Commission will be meeting in Zimbabwe in April this year to discuss further areas of cooperation. The Great Dyke Project Minister Lavrov signed in 2014 was not expected to be exploiting the mineral as of to date as there were processes that needed to be undertaken beforehand that include completing geological survey, construction of infrastructure etc.
Do you also consider promotion of small and medium scale businesses as part of strengthening economic cooperation between two countries?
In March 2016, a Zimbabwean private sector delegation will arrive in Moscow at the invitation of the Moscow Chamber of Commerce to discuss and explore areas of preferential cooperation that would benefit small scale and medium businesses in Zimbabwe.
How would you assess BRICS member countries' economic engagement in Zimbabwe? And finally what, in your view, will be the future of Zimbabwe Russian relations?
BRICS countries (Brazil, Russia, India, China and South Africa) encourage commercial, political and cultural cooperation among themselves. Although there is no formal relationship between this block and Zimbabwe, individual countries have a bilateral economic and political relationship with Zimbabwe. South Africa is Zimbabwe's largest trading partner. Her geophysical position goes beyond economic relations but political, social and cultural.
Brazil has very strong economic ties with Zimbabwe. Under the economic blueprint "Food for Africa" Brazil has already shipped $93 million worth of agricultural machinery under a $150m project to help Zimbabwe restore its yester year "breadbasket" status. China made the first entry after the West imposed illegal sanctions on Zimbabwe and is the largest single investor in Zimbabwe today. India has also come on board with renewed interest in Zimbabwe. We foresee rising Indian investment in Zimbabwe.
Russia and Zimbabwe have put in place structures and mechanisms for sustainable economic cooperation. Although Russia's economy is under pressure from illegal sanctions and the depressed global economic environment, she is committed to assist Zimbabwe's economic recovery. The single giant investment in platinum mining in Zimbabwe worth three billion is a sure sign of long-term economic cooperation.
High level visits have taken place in 2015 and in April 2016 a high level meeting at Ministerial level will be hosted in Victoria Falls in Zimbabwe to explore further areas of cooperation. Meanwhile a private sector business delegation will be in Moscow in March at the invitation of a local chamber to explore opportunities for cooperation. Relations between Russia and Zimbabwe are based on a strong foundation founded on the support given to Zimbabweans during their struggle for independence.
Long lockdowns and the status of Indian MSMEs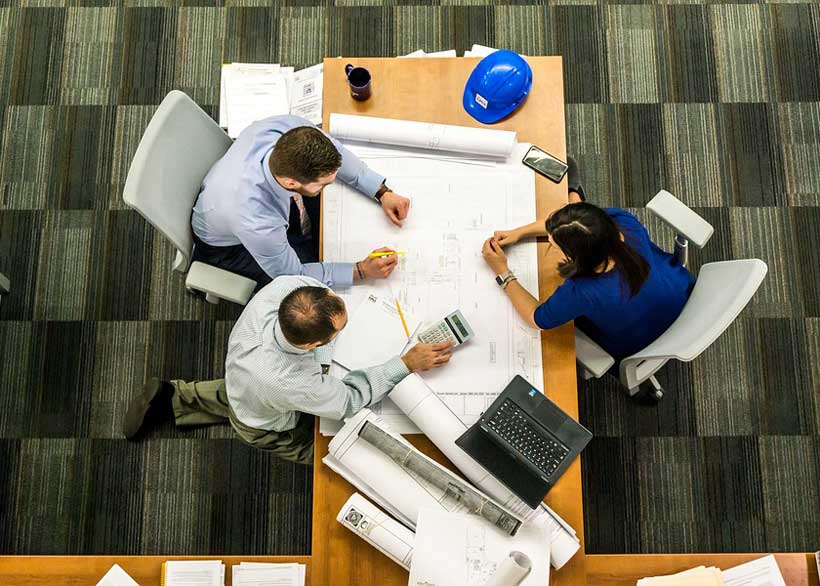 Recently, when the Government of India decided to classify institutions as Micro, Small, and Medium Enterprises (MSMEs) they were trying to set up an incentive structure to usher a new era of growth. The incentives announced are in the form of attractive cheap loans, fewer compliance standards, tax benefits, and host of other freebies. The intended scheme wanted to keep growing — from Micro to Small and Small to Medium, and the support system and put the nation on a path of self-sufficiency .
Change of classification criteria
In fact, the businesses are classified as Micro, Small, or Medium depending on the kind of investments they were making in plant and machinery and if we made investments of up to 5 Crore, then we are as a Small enterprise. But what happens when business is booming and there's an incentive for us to invest and expand. Well, without government intervention, we'd have lapped up this opportunity no questions asked. But now, we have to consider the downside. Because, as our transition from being Small to Medium, we'll forego a few benefits. Benefits that might not want to cede. Here likes the dilemma because when we try and deceive the government into thinking we are a Small enterprise when in fact we are not and we will have to do is to keep making the investments we need, but figure out ways to hide the investments on our accounting books. That means the government will now have to spend additional resources in physically verifying your claims. In effect, the incentives that were designed to help MSMEs grow and become self-sufficient have now turned "perverse". A move that was meant to promote investment and foster growth is now yielding terrible unintended consequences stifling all progress.
Scheme of the Government
So they began working on a proposal to change the classification criteria. They figured that total revenues would be a good metric since claims regarding revenue can easily be verified with the GST Sales data filed at the Goods and Service Tax portal. More importantly, entrepreneurs won't have to worry about making new investments since the benefits are no longer tied to this metric. But the industry body representing MSEMs is not happy with this development. They lobbied and urged the government to keep the classification criteria intact but when the government finally charged ahead and introduced turnover as an additional criterion. They even expanded the investment limit to ensure MSMEs don't graduate out of benefits too soon. However, MSMEs in the service sector (IT and stuff) will also be classified along the same lines as their manufacturing counterparts. So no step-motherly treatment for the people in the service industry either. Besides the classification, the government also wants to get the big guns interested in the space. They want Venture Capitalists to walk in and buy ownership in promising upstarts. The plan is simple. Put together a mother fund with 10,000 crores from the government. And then disburse the funds from the mother entity to smaller daughter funds in a piecemeal fashion and try and get other investors on-board these smaller funds. If all goes well, the 10,000 crores from the government should attract an additional 40,000 crores from outside investors (PE/VCs) and this should give MSMEs some much-needed funding support. They are calling it the Fund of Funds.
However, in the present status of pandemic banks don't want to offer another lifeline by extending new loans considering their own precarious situation. And they most certainly cannot contain the problem; since we are likely to see a spike in defaults owing to the fact that most MSMEs have shut shop completely since the lockdown. And if MSMEs can't restart operations and fail en masse, we will have a systemic problem on our hands. So a government intervention was inevitable. And the finance minister finally announced 3 lakh crore worth of collateral—free loans for businesses, including MSMEs in a bid to plug the funding gap. If we are in a business with a loan burden on your hands, banks will now extend new loans of up to 20% of the total loan outstanding so that we can restart operations. Now, we'll have 4 years to repay this loan. Repayment obligations won't kick in until the end of the first year. The government will stand as our guarantor in case we default and they will compensate the banks in full interest and principal. So technically, banks should be more willing to lend to these institutions now.
Growing importance of agriculture
Around 51 lakh people migrated to agriculture last year and this should be seen positively. In fact, we should actively pursue this endeavour and focus on making farming economically viable. Indian Agriculture, on an aggregate level, has been unprofitable for a good while now. Monsoons are erratic. Irrigation infrastructure still needs work. Warehousing and storage problems still persist. The middlemen skim most of the profit and many farmers work with land parcels so tiny that they can almost never leverage benefits of scale. Meaning we have a small proportion of landowners who run an extremely profitable enterprise while a good chunk of the agrarian population still live below the poverty line. The point is — there's been very little incentive for people to continue and work the farmland. And as a consequence, many people migrated from rural hinterlands to urban centres en masse.
But now in the pandemic and long lockdown the  migration patterns have reversed. There's now more incentive for India's labour population to return to agriculture. It's become prosperous again. First, it is likely that employment did not actually increase in agriculture, but the sector merely absorbed the excess labour as it had no other place to go to. Farmers did not actually call out for more labour. But, family labour landed up in farms when they had no other place to go to. The real estate and construction sector, which is usually a provider of employment to low-skilled farm labourers who try to move out of the labour surplus farmlands, shed 4.6 million jobs between January-April 2018 and January-April 2019. This failure of the construction industry to absorb farm surplus labour is, possibly, the biggest reason why there is an increase in employment under agriculture. A family farm always has scope to absorb some unpaid labour although such additions may not increase any production or profit. There is always an extra patch of the farms to tend to or the need to take the cattle to graze a little farther. Farm work can be spread thinly over available labour and keep everyone "employed" when there is no alternate work available to them.And right now, with the lockdown in place, we are seeing it happen again. People are moving back to agriculture en masse because they have nowhere else to go. The only difference—it's happening at a scale that almost seems unreal. This migration also has some very real policy implications.
Air Transport: Connecting the Caribbean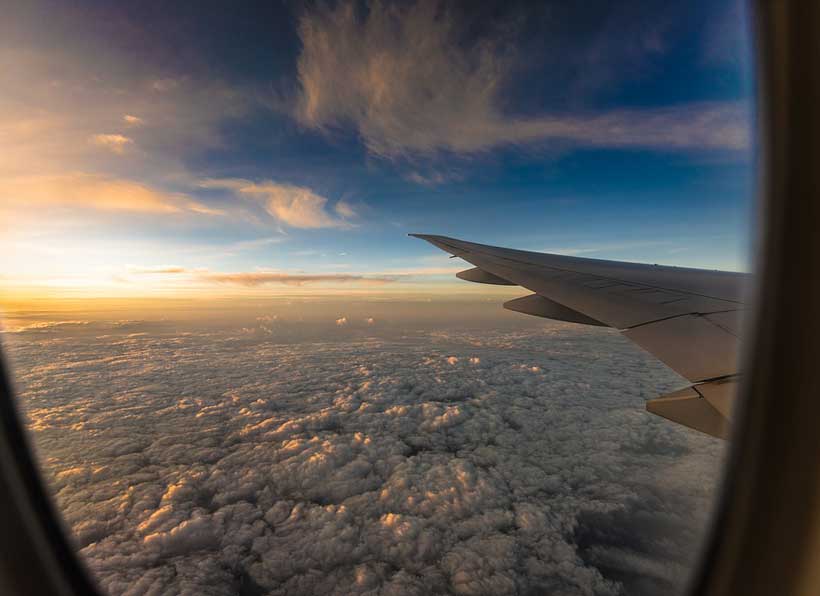 Living in the time of COVID-19 has underscored how difficult it is to maintain our distance. Many of us are longing for a time when we can feel comfortable to reconnect with our family and friends and restart regular economic activity. Here in the Caribbean, with connections and relations spread across the region, intra-island travel is frequent. Travel serves to deepen relationships, enhance trade, and leads to a deeper regional connection. Whether it's travelling to carnivals or to watch a cricket match or exploring business opportunities on another island, air travel brings the Caribbean people together.
Airports make such travel fast and frequent and are the portal for the rest of the world to experience the Caribbean. Nearly 9.1 million tourists visited the Caribbean in 2019, and a large number of those pass through airports. No doubt, those numbers will be different for 2020 with border closures and the halt in tourism. However, while the borders are closed now, it is an opportune time to prepare for when we are travelling again.
In addition to passenger travel, air transport is also essential for facilitating trade for island nations. The volume of freight attributed to air transport in the Caribbean small states increased over 50% between 2016 and 2018. While you may not see cargo moving through airports, some of what you will be purchasing – including food – travels by air. This is not only true for imports but exports as well.
Recently, the World Bank worked with the Governments of Dominica, Grenada and Saint Lucia to develop a series of projects to improve their airports and air transport sectors. US$75 million will be used to improve safety and resilience of the air transport sector in these countries, and another $84m project was also approved for Haiti. Airport improvements will directly provide more safety and comfort to travelers. The new projects will help these airports comply with international safety standards and will improve connectivity in the Caribbean.
Connecting the region is a priority for the Caribbean Community (CARICOM). In his final address for 2019, CARICOM's Secretary General, Ambassador Irwin Larocque said that an increase in air travel can boost growth and employment. Air travel can play an important role in stimulating economic activity throughout the region and in supporting continued regional integration and cooperation.
Countries in the Eastern Caribbean are at high risk from natural disasters. The new projects will provide critical infrastructure and equipment to support increased resilience of the airports and the air transport sector. As we are learning, air travel is also vulnerable not only to climate related disasters, but also to other crises, like the current pandemic. When speed is essential, supplies, equipment and personnel are rapidly flown in to provide support where it is most needed.
Notwithstanding risks, airports are the gateway to opportunities. Airports can become a catalyst to regenerate economic activity as the small island states begin to reopen. Improvements in the air transportation sector will help meet the future flow of travelers, whether visiting family, coming for business, or to enjoy the sun, sea and sand of the Caribbean. Looking ahead, the Caribbean is preparing to welcome these travelers
Rohingya Influx and its Economic Significance for Bangladesh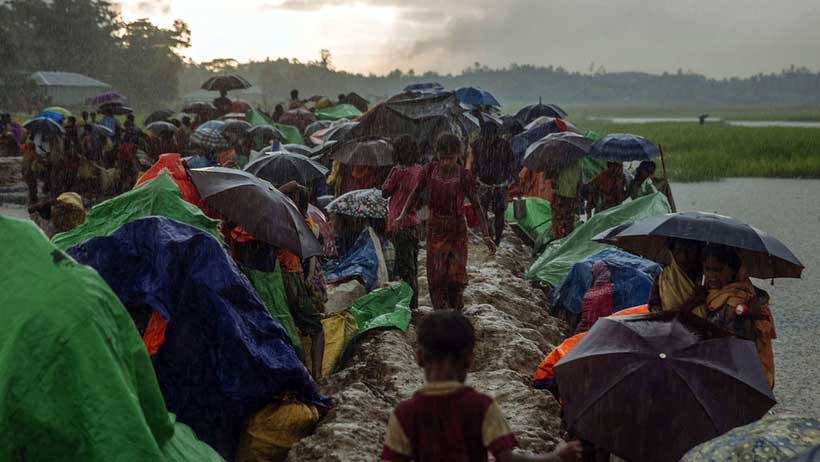 Authors:Shuva Das & Sherajul Mustajib Sharif*
It is generally perceived that refugees are curse for host countries though the former often play positive roles for the latter. The context of Bangladesh over hosting Rohingya refugees is portrayed in such a way that demonstrates they are solely an obvious danger for the country in the areas of its economy, politics, environment, health, and security. The above argument is true but it is a one-sided view which is enough to make hospitable Bangladeshis hostile against the Rohingya. Thus, it is crucial to explore in which areas the Rohingya have made positive contributions in Bangladesh. In this article, we intend to elucidate the economic benefits offered by the displaced Rohingya for the host country.
Brief Overview of the Rohingya Crisis
The Rohingya crisis is one of the worst humanitarian disasters in the modern world. The degree of violence and persecution taken against the Rohingya by the military of Myanmar has reached in an extremely horrendous extent in which an UN fact finding team in 2018 found genocidal elements. The Rohingya are an ethno-religious Muslim minority group of Myanmar. Though they have lived in Rakhine state of the country for centuries, to the Burmese government and Buddhists they are illegal Bengali immigrants who came from the present Bangladesh to Rakhine State for works during British colonial rule. The Burmese government withdrew their citizenship status through the "1982 Citizenship Act", rendering them stateless. Since 1978, they have experienced several brutal military crackdowns and every time they have taken shelter in Bangladesh. In particular, since 2017 when the military of Myanmar launched "clearance operation" against the Rohingya in retaliation of an insurgent attack allegedly carried out by a Rohingya rebel group known as the Arakan Rohingya Salvation Army on several police posts, a significant number of Rohingya, over 740,000, have fled to Bangladesh from Myanmar. This number with the previously remaining Rohingya refugees has exceeded the one-million mark in the host country, intensifying the level of strain on it.
Economic Advantages Offered by the Rohingya Refugees
Bangladesh is a small developing country and with a population of about 16.7 million, it is the world's eighth most populous country. In these circumstances, over one additional million Rohingya refugees are competing with cheaper labor against many local people for jobs in the Rohingya-hosted areas in the Cox's Bazar district of the nation, and they have put extreme pressure on its limited resources. Nonetheless, to graduate from the pool of the UN's Least Developed Countries, with the massive refugee burden Bangladesh successfully accomplished all three required criteria in 2018 and is on track to be graduated by 2024. On an average, the real GDP growth of the country from 2017 to the running 2020 has also remained stable at around 7.70. The Rohingya influx has immense significance on the thriving economy of Bangladesh.
To begin with, Rohingya refugees have created numerous job opportunities for many Bangladeshi people who are working as volunteers, relief specialists, researchers, health workers and so on in almost 150 national and international aid groups and non-governmental organizations currently operating in Rohingya camps. In the United Nations High Commissioner for Refugees (UNHCR), for instance, more than 200 Bangladeshis have been employed to enhance its operational efficiency on the refugee crisis. Through working in humanitarian organizations, they are earning not only handsome salaries but quality skills. Besides, a good number of local people of the Rohingya-hosted areas in Bangladesh are doing transportation jobs to convey goods in the Rohingya camps.
Another vital point is that an entrepreneurial spark is currently seen among local host population. International donor agencies provide relief goods to Rohingya refugees who sell these to local traders to bring diversity in their daily meals. Local entrepreneurs purchase the relief products from Rohingya refugees at very low rate and sell these to their fellow Bangladeshis in a profitable price. Apart from this, the UNHCR took an ambitious project in 2019, under which 250 poor women of Cox's Bazar along with equal number of Rohingya women have been given training in cloth crafting. And it has the will to train more women. Backward female population of Bangladesh can, in this manner, be empowered to be entrepreneurs, and effectively integrated into its booming economy.
Last but not least, International Organization for Migration, and the UN Food and Agriculture Organization in 2018 provided micro gardening kits to 25,000 Rohingya and 25,000 host households. This has opened a new economic window in South Eastern Bangladesh. To feed their gardens, the Rohingya purchase compost from Bangladeshi women. In addition to eating, they sell their produce in the host community market thereby generating a number of local vegetable dealers. The combined production of the Rohingya refugee and host families by micro gardening are enormously contributing to alleviate an estimated 50,000 metric ton yearly food deficit in Cox's Bazar.
Concluding Remarks
Rohingya refugees have brought an economic boon for Bangladesh in multidimensional aspects. Because of them, many skilled and unskilled Bangladeshi people, especially women, have found their income sources. Positive contributions of the Rohingya should not be underestimated though these are less worthy if weighed against the overall drawbacks they have caused for the host nation. Since the Rohingya crisis is a protracted one having no possible certainty to be resolved soon, the government of Bangladesh needs not only to continue their diplomatic pressure against Myanmar but to focus on how effectively they can benefit from the displaced population in economic aspects.
*Sherajul Mustajib Sharif holds his BSS and MSS degrees from the Department of International Relations, University of Chittagong, Chittagong, Bangladesh.