The New Arctic Governance
Despite many predictions to the contrary, the Arctic has emerged today as a zone of cooperation. At the core of regional stability and security is an emerging architecture of cooperation focused on the Arctic Council.
This new order is based not on military strength or a scramble to control resources, but on the multilateral pursuit of common interests. This book focuses on understanding and explaining the emergence of cooperation in the Arctic through an exploration by leading scholars and experts on the region of a key set of interlinked questions. What constitutes the current form of Arctic governance? What explains the emergence of this form of governance in the Arctic? Which are the emerging dynamics and actors that affect regional governance today?
At a time when many regions of the world are facing growing confrontation and even conflict, the authors consider whether the experience of fashioning multilateral, cooperative and peaceful governance in the Arctic offers lessons to other parts of the world? Looking ahead, the volume is designed to explore the sustainability of current governance trends in the Arctic. To what extent is cooperation in the Arctic the result of issues specific to the region today? Are current relationships and institutions durable in the light of emerging competition and even confrontation between key Arctic players elsewhere in the world? What steps might be taken to consolidate cooperation as the central political and security dynamic in the Arctic?
The New Arctic Governance, SIPRI Research Report no. 25
The authors
Linda Jakobson (Finland) is an independent researcher on East Asian and Arctic issues. Until 2013, she was East Asia Program Director at the Lowy Institute for International Policy, Sydney, having led SIPRI's research in Beijing until 2011. Before moving to Sydney in 2011, she lived and worked in China for 20 years. She has published six books on Chinese and East Asian society and has written extensively on China's foreign policy, energy security, science and technology polices and the Taiwan Strait.
Dr Neil Melvin (United Kingdom) is a Senior Researcher at SIPRI, where he specializes in the study of conflict and conflict management, with a particular regional focus on Eurasia. Prior to joining SIPRI he held senior adviser positions in the Energy Charter Secretariat and the Organization for Security and Co-operation in Europe (OSCE). He has worked at a variety of leading policy institutes in Europe and published widely on issues of conflict.
Japan the Titan of Soft Power
Japan the titan of soft power is well recognized for its technological superiority, arts, aesthetics, and cuisines.
Japan once avoided spreading its culture around its neighborhood in the fear of reviving the old wounds but after Japan ignited its public diplomacy it projected far superior power which could overshadow its grim past.
Public diplomacy is conducted by appealing to foreign audiences specifically those who can project audience costs to the rulers and could threaten to remove them from power. So, they play a key role in the agreement processes between the two governments. The ability to intervene in foreign affairs generally depends upon the various type of regimes.
In the autocratic regimes, there is a smaller pool of audiences which are generally made by generals of the army, bureaucracies, and secret police but in democratic regimes, there is a larger pool of audiences such as opposition party, press, an independent judiciary, bureaucracies, interest groups and in addition these exiting leaders are in constant threat of being ousted in future elections.
There is a rise of democratic institutions and therefore is the rise of greater importance to public diplomacy.
The diplomatic practices are conducted to attract and appeal to the participant to hold a positive view. The creation of soft power is conducted through soft resources and these resources derive all its capacitance from five sense organs.
The effort of conducting diplomacy through sense organs include gastrodiplomacy appealing to nose and tongue, sports diplomacy that appeals to our muscles and external senses, digital diplomacy will discuss appealing to eyes and ears.
The paper further needs to investigate how these sense-based diplomacies could help provide achieve its national interest like the Japanese brands are perceived as desirable, trustworthy connecting to economic diplomacy, and ability to sign favorable agreements with less negative audiences.
Japan is loved for its unique and healthy cuisine like Sushi which is well celebrated with documentaries made upon it. In 2017,Japan has one of the highest Michelin three-star restaurants which generally makes it in the first spot and Tokyo holds 226 Michelin star restaurants making it the city with the greatest number of Michelin stars.
Gastrodiplomacy is connected by diplomatic etiquettes and endorphins which is produced in the body while eating that eases the mood. This action helps in gaining positive responses from the elite guest. The state banquets are a tool to enhance a country's diplomacy utilizing all the five senses as it's a complete package of all activities.
Gastrodiplomacy and sports diplomacy play a significant role as it does not hinder by linguistic barriers and provide an informal opportunity for leaders of various countries to meet.
Discussing the sports diplomacy, Judo was created in Japan in1882 and the first Olympics sport of Asian origin in 1964 which has allowed the Japanese to win 84 Olympics medals in Judo alone out of 498 medals won by Japan.
It's estimated there are around 50 million Judo players in the world and players utilize Japanese vocabulary to learn judo. Many Judo coaches are Japanese citizens allowing Japan to make a profit by coaching foreign students.
Sports have also been cherished and loved with audio-visual tools around the world and Japan is loved for its technological advancement contributing to digital gaming and serving as a leader of digital diplomacy.
The visual arts are considered as effortless food to mind and Japan has been atthe pinnacle of innovating and advancing in this sector. Hokusai Manga(whimsical drawings) picture book was published in 1814 by Katsushika Hokusai this grew up to be loved in around the world. From 2005 onwards, the Japanese government even declared "Manga and Animation Diplomacy" and also provided "Japan Manga Award" for outstanding foreign animators.
Hello Kitty, Pokemon, Doraemon serves as a doorway to connect Japan with the rest of the world where Japan instead of spending money to maintain its national branding rather acquire money by the international sales of the merchandise making it even richer and generating revenue for a self-reliant model.
The greatest trust towards Japan is towards its technological innovation which allows Japanese products to be seen as advanced, durable, and efficient. The famous brands like Toyota, Honda, Canon, Sony are loved and used in around the world.
Japan makes anexport revenue of $713 billion out of which exporting cars alone make 14.4% with a trade value of $103 billion and 5.09% exports are made by vehicle parts with a trade value of $36.3 billion.
Japan imports iron ore from countries like Australia and China and sells them cars proving the magnificence of Japanese technological supremacy. Japan imports 119 million metric tons of ironwith a trade value of only $7.18 billion and manufactures far expensive goods from them.
Japan has such a high reputation that made the word Japan have an aroma of appeal to buyers allowing Japanese products to be easily exported due to its greater brand value.
Japan with its art, cuisine, cinematics, brands create such a strong appeal that it rarely attracts negative comments from audiences allowing international agreements to be done with Japan with little pressure.
There isthe prestigious Kyoto Protocol which gets associated with Japan, allowing Japan to be seen as a pioneer even in environmental conservation.
Japan is located in a cooler location which forces many states to store food for colder winter which may have contributed to building a strong saving culture while the cooler temperature is less prone to diseases such as Zika Virus and Ebola.
Japan being an archipelago has made it extremely difficult to invade Japan, specifically, the failure of Mongol invasion has helped Japan maintain its historic integrity in an era when many countries were completely transformed after the Mongolian invasion.
Japan maintained its unique culture and homogenous population as it can produce single literature that could educate all the Japanese population. This is a very unique phenomenon as most of the countries are very heterogeneous making Japan look exotic and appealing in contrast to any country.
Japan has 23 world heritage sites and considered 4th by World Economic Forum best equipped to welcome the tourist in 2019.
Restaurants, heritage sites, concerts all combine and directly help in boosting tourism allowing a revenue of $45 billion. Japan is considered an expensive country to visit but this allows Japan to have more elite tourists visiting Japan.
Japan even with mineral constraints have been able to achieve one of the greatest heights in technology, art, and innovation. The concept of soft-power is driven by soft resources and Japan has an overwhelming amount of soft resources which has allowed Japan to be loved and be seen as the land of the rising sun.
Nuclear Weapons and Coercive Diplomacy- Book Review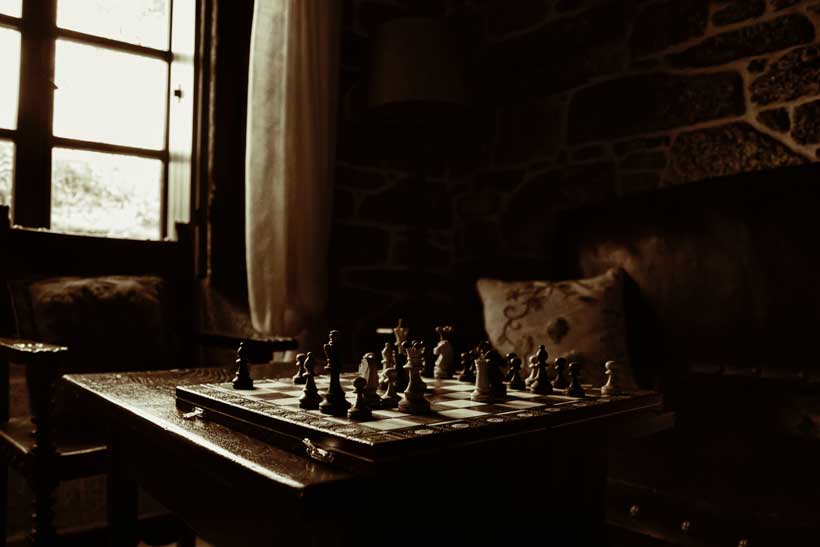 In Nuclear Weapons and Coercive Diplomacy, Todd S. Sechser and Matthew Fuhrmann create both a thorough qualitative and meticulous quantitative analytical study on the practicality and effectiveness of using nuclear weapons for coercive diplomacy. Sechser and Fuhrmann believe that there exists a growing consensus between nuclear scholars, or, as the authors have dubbed them, members of the Nuclear Coercionist school, who are under the impression that "countries armed with large nuclear arsenals can bully other states into submission by raising the prospect of large nuclear punishment." However, Sechser and Fuhrmann, self-proclaimed members of the Nuclear Scepticism school, advance the hypothesis that nuclear-armed states are in fact not better at coercion than their non-nuclear counterparts. They argue that in the vast majority of cases conventional weapons have sufficient capabilities, that the political and economic costs of deploying nuclear weapons are incredibly severe, and that the stakes are rarely high enough to justify nuclear weapons. Thus, the threat of deploying nuclear weapons simply becomes not credible. To test this hypothesis the authors break it down into manageable subproblems by asking more specific questions such as, but not limited to, "do nuclear weapons make coercive threats more effective?" "Do nuclear arsenals give states advantage in wringing territorial concessions?""Do nuclear arsenals influence military escalation?"and finally, "are nuclear states more engaged in nuclear risk taking during crises than their non-nuclear counterparts?". To address these sub-hypotheses the authors use a two-pronged approach by conducting "statistical analysis to identify broad trends in nuclear coercion" and by discussing "history's most serious coercive nuclear crises".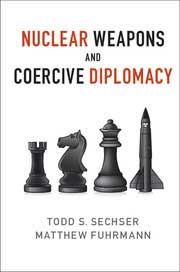 The strengths of the book lie in its historical unprecedentedness, its rigorous analytical approach, and its transparency. First, it is historically unprecedented because there had yet to be a book that discusses the issue of nuclear coercion at its core and in such depth. Nuclear diplomacy theory is mainly focused on the deterrence aspect and its coercive potential is not as thoroughly debated. There have been prominent nuclear authors, such as Robert Pape and Thomas Schelling, that have written on the utility of nuclear coercion. But this book is the first work that relies on large data sets and a large amount of qualitative case studies, rather than in-depth research of merely a handful nuclear crises case studies, to make cohesive arguments. Consequently, the book is a solid addition to nuclear coercion theory.
Second, debates regarding geopolitical topics often revolve around intellectuals using case studies to refute or corroborate existing theories, rather than letting the (large amounts of) data decide and create theories, rules, or observations out of the emerging trends. Sechser and Fuhrmann don't take such an approach, and using different datasets create a dispassionate, empirically grounded argument to test their hypothesis, which is retrospectively strengthened by qualitative case studies. The studies used, such as the Militarized Compellent Threats dataset, are exhaustive and carefully picked so that the multivariate regressions are statistically sound and provide grounds to draw solid conclusions from.
Third, the strongest quality of the book is the complete transparency the authors demonstrate throughout their thought and decision-making processes. For example, in the chapter Roadmap for Part II Sechser and Fuhrmann give a very comprehensive set of arguments against and in favor of statistical analysis so that the reader can evaluate for themselves whether they think such an analysis is a useful tool to tackle the hypothesis. Later, the authors provide their own thought process and arguments as to why they have chosen to use this type of analysis despite the existing counterarguments against such a method. This transparency of showing the reader the authors' thought processes is incredibly consistent throughout the book and is used in every single chapter to explain the choices Sechser and Fuhrmann make. This is an extremely honest and clever way of supporting their claims without imposing themselves onto the reader because it leaves room for the reader to be critical with the authors' methodology since they fully understand the academic choices made and the thought processes behind these choices. To illustrate this point further, in the chapter Roadmap for Part III, the authors explain how the qualitative side of the book, namely chapters 5 and 6, addresses the quantitative side's deficiencies. The quantitative chapters of the book show that nuclear powers are indeed not more effective at coercive diplomacy compared to non-nuclear states. Chapters 5 and 6 add to the quantitative analysis by explaining that the weak performance of nuclear states in coercive diplomacy has to do with either the nuclear skepticism theory or possible exogenous factors; and qualitative analysis can test for this. Furthermore, the case studies in these chapters can explain the outliers from the quantitative models, thus giving a more salient conclusion. As the authors explain, some nuclear crises are given more importance than others by academics and this way the authors can test how nuclear skepticism theory fares in these cases.
Aside from its plentiful merits, the book has several weaknesses: it focuses solely on past and present geopolitical realities as opposed to thinking about potential future crises, its nuclear brinkmanship argument is weak, and the book is sometimes guilty of confusing correlation with causation. The book builds its case on past and present geopolitical realities that nuclear weapons are rarely a probable solution for the coercer because the resolve of the coercing actors is never high enough. This is the case because coercion usually revolves around a policy change or territorial dispute, often something the coercer can still live without. Hence, nuclear coercion does not work. However, the book does not address possible future scenarios that can seriously impact the stakes for the coercer. For example, vital primary resources could make nuclear coercion a possible effective form of diplomacy. Imagine a future scenario where China, after constructing a string of dams, has exclusive control over the Tibetan Plateau, "the source of the largest collection of international rivers, including the Mekong, the Brahmaputra, the Yangtse and the Yellow river." India, likely already to become water scarce in the near future, is dependent on much of the water from the Himalayas who's rivers are the tool to allocate water among its citizens. In the event of a conflict between the two nations, and China severely slowing down the stream of these rivers, India's people will be suffering extreme water shortages. The need for water, the most important resource for sustaining human life, could make way for very credible nuclear coercion in the future. Such a reality seems more plausible with climate change causing increased droughts and water scarcity issues. The authors are limited by their reliance on precedent and fail to conceive of future situations that could lead nations to employing strategies of nuclear coercion.
Second, the authors argue that nuclear brinkmanship does not work because there are examples of leaders, namely Nixon and Khrushchev, following "the brinkmanship script" without achieving their goals. The leaders' policies of nuclear signalling were never picked up by their adversarial counterparts rendering the nuclear brinkmanship ineffective, according to Sechser and Fuhrmann. The writers' prime example of this is Khrushchev moving nuclear missiles north of Berlin during the 1958-1958 Berlin Crisis. They explain that Khrushchev moved the missiles covertly and failed to alert his American counterpart resulting in no reactions from the United States and hence a failed attempt at nuclear brinkmanship. This is a weak argument at best, because it does not undermine the theory of nuclear brinkmanship, instead it explains that signalling is difficult. Although the latter is indeed true, as the authors have shown in several examples in the book, it does not equate to nuclear brinkmanship not being feasible. Furthermore, the fog of war regarding troop movements, resource extraction, and infrastructure building is decreasing because of expanding and improving surveillance technology and exponentially new available signal intelligence. Consequently, nuclear signalling will become much easier over time and can make nuclear brinkmanship a much more viable policy strategy.
Third, as social science is an amazingly complex interwoven set of variables giving altering sets of outcomes, it is incredibly difficult to establish causation between variables and effects. The book tries to do this but either leaves out or glosses over certain key aspects of international relations and nuclear diplomacy, which should have been addressed. For example, the authors show that nuclear states are not more successful, on average, in making compellent threats than their non-nuclear counterparts and use this to strengthen their argument. However, the quality of cases is not taken into account. Nuclear states could gain much more favorable outcomes during regular diplomacy because of their nuclear arsenal, which would mean more of their core interests are accounted for. As a result, nuclear states might throw their weight around for interests that are either harder to obtain or less important. This is not reflected in the data and shows how quantitative analysis in social sciences can be misleading.
Overall, the book makes some strong arguments against the effectiveness of nuclear coercion and brings up hard-hitting questions for staunch nuclear coercionists. The combination of quantitative and qualitative analyses complement each other well and build a strong case for nuclear skepticism. However, when looking below the surface the authors can't seem to refute the underlying logic of nuclear coercion and remain stuck in explaining the ineffectiveness of nuclear coercion in specific situational contexts. The research, scope, and nicheness of the book make it an attribution to nuclear diplomacy theory but its, at times, feeble logic does not make it a future mainstay.
Bibliography
Sechser and Fuhrmann, Nuclear Weapons and Coercive Diplomacy.
Snyder, "Water In Crisis – Spotlight India."
Vidal, "China and India 'water Grab' Dams Put Ecology of Himalayas in Danger."
A book on Nepal's diplomatic story of co-existence
Recent diplomatic friction between Nepal and India over the new Nepali map including India-controlled territories of Lipulekh, Kalapani and Limpiyadhura encouraged me to go though some Indian perspectives on the Nepal's diplomacy.
For this, I revisited the book titled 'FOREIGN POLICY OF NEPAL' authored by Indian professor SD Muni. This PHD-thesis-cum-book published in 1973 gives some insights on Nepal's diplomatic developments as an oldest sovereign country in the South Asia.
However, this book has some visible bias towards Nepal. For example, it ranks Nepal not as a diplomatic 'power' but only as a 'mini power'. The author has given instances of Nepal's military assistance proving instrumental to quell mutinies both in times of British India in 1857 and independent India in 1948. Nevertheless, he does not want to term Nepal as a diplomatic 'power' even in this era of peaceful diplomacy with soft powers. Still, in the chapter called 'conclusion', he concludes, 'Nepal's geographical location between India and China was also an asset since it placed the kingdom in a strategic position.'
Having read Nepal's foreign policy perspective from an Indian angle of professor Muni, I came across the book titled 'India meets China in Nepal'. Written by Girilal Jain, the editor of India's top English daily The Times of India from 1978-1988, I got this book by the daughter of the author, Sandhya Jain. Jain, also a noted historian of India, generously mailed me the original PDF of this book.
Girilal Jain had close rapports with influential figures of Nepal including the then Prime Minister Tanka Prashad Acharya when he started working on this book from 1956-1957. He said he started working on this volume just after Nepal signed treaties on Tibet and economic assistance with northern neighbor China to which 'many Indians were alarmed by this shift in Nepal's foreign policy in favor of communist China."
Jain has written this book with factual logics and interpretation of Nepali narration. Together with background and important treaties of Nepal and China, Nepal and India, this books includes chapters like ' end of Rana rule', 'experiment of democracy', 'the crisis deepens', 'first general elections', 'Indo-Nepalese relations', 'consequences of Tibet'.
In all of these chapters, Jain gives crystal clear facts of Nepal's political, diplomatic and democratic practices. He has not diluted these facts with his unproven individual interpretations like most of the contemporary Indian journalists and intellectuals do.
The most important and must-read chapter is 'Nepalese version of co-existence.' Unlike, Indian state establishment and its sympathizers, Jain has not provoked Nepal's diplomatic and economic engagements with northern neighbor China. He has made close observation of the premierships of Tanka Prashad Acharya and Dr. K.I. Singh. Acharya, Jian writes, was accused of being pro-China. On the other hand, Acharya's successor Singh was vocally pro-India.
Singh even officially stood behind India in Kashmir conflict on 3 August 1957 saying, "we shall support India on the issue over the Kashmir issue. There is no doubt about it. Kashmir was and is a part of India and the people of Kashmir desire live with the Indian union."
This vocal pro-Indian stand of Nepal on the Kashmir issue is first and last. Sigh could not prolong his stay at Singhadurbar more than 110 days owing to this pro-India stand by diplomatically neutral Nepal. King Mahendra sacked him.
The author also pictures the then power games played by the then two opposing superpowers- USA and USSR. He justified this narration by saying, "Soviet Government has also entered the race for winning over Nepal to its side. The Soviet Embassy has already been set up in Kathmandu; the American Embassy has already been opened because the US cannot allow itself to be beaten by Russian in this competition for influence in Nepal. Thus, Nepal has been drawn into the vertex of the cold war."
This book gives every detailing of Nepal's diplomatic dealing with its giant neighbor India and China ,to which it shares long borders of around 1800 and 1414 kilometer respectively, along with its neutrality towards the global diplomatic power plays exercised by the then world superpowers of US and USSR.
Despite being a well-versed book, the author, however, has made some wrong prediction and interpretation on Nepal's communist parties. "Should the strength of the Communist Party of grow in India, particularly in the bordering states of West Bengal, Bihar and U.P., Nepal will feel its impacts," argues the author, "If communism is finally routed in India, its fate will be sealed in Nepal as well."
At a time when the 34-year-old communist-run state state of West Bengal has been ousted in bordering India, Nepal has seen the most powerful communist government in Nepali history with close to two-thirds of seats in the parliament and six out of seven state governments, author's narration has come untrue.
Many global political pundits are picturing a new version of cold war between China and USA in the post-pandemic world. The ongoing border tensions between immediate neighbors of India and China are also at play. At this critical juncture, Nepal needs to stay stronger on its neutrality more than ever. The book 'India meets China in Nepal' published in 1959 can be a brief reminder of Nepal's deeds towards this end.