The New Arctic Governance
Despite many predictions to the contrary, the Arctic has emerged today as a zone of cooperation. At the core of regional stability and security is an emerging architecture of cooperation focused on the Arctic Council.
This new order is based not on military strength or a scramble to control resources, but on the multilateral pursuit of common interests. This book focuses on understanding and explaining the emergence of cooperation in the Arctic through an exploration by leading scholars and experts on the region of a key set of interlinked questions. What constitutes the current form of Arctic governance? What explains the emergence of this form of governance in the Arctic? Which are the emerging dynamics and actors that affect regional governance today?
At a time when many regions of the world are facing growing confrontation and even conflict, the authors consider whether the experience of fashioning multilateral, cooperative and peaceful governance in the Arctic offers lessons to other parts of the world? Looking ahead, the volume is designed to explore the sustainability of current governance trends in the Arctic. To what extent is cooperation in the Arctic the result of issues specific to the region today? Are current relationships and institutions durable in the light of emerging competition and even confrontation between key Arctic players elsewhere in the world? What steps might be taken to consolidate cooperation as the central political and security dynamic in the Arctic?
The New Arctic Governance, SIPRI Research Report no. 25
The authors
Linda Jakobson (Finland) is an independent researcher on East Asian and Arctic issues. Until 2013, she was East Asia Program Director at the Lowy Institute for International Policy, Sydney, having led SIPRI's research in Beijing until 2011. Before moving to Sydney in 2011, she lived and worked in China for 20 years. She has published six books on Chinese and East Asian society and has written extensively on China's foreign policy, energy security, science and technology polices and the Taiwan Strait.
Dr Neil Melvin (United Kingdom) is a Senior Researcher at SIPRI, where he specializes in the study of conflict and conflict management, with a particular regional focus on Eurasia. Prior to joining SIPRI he held senior adviser positions in the Energy Charter Secretariat and the Organization for Security and Co-operation in Europe (OSCE). He has worked at a variety of leading policy institutes in Europe and published widely on issues of conflict.
Geopolitical Theory of Water
Geopolitics, as an autonomous discipline, has a very particular cultural genesis, and it is not possible to ignore the deepening of the era in which it developed. His great forefathers can be considered the first geographers who in the nineteenth century began to think of the world as a relationship between human groups and territorial spaces. This relationship, of course, produced organizational differences and particularities, and in turn was produced by contextual differences and particularities, in a two-way relationship. This is the concept that will later be called localization [1]. This is how geography, according to its first systematizers, could be nothing more than "anthropic geography".
Two great initiators of this type of discourse can be considered Karl Ritter and Friedrich Ratzel:
«Karl Ritter (1789–1859), German geographer, explores the relationship between the social and historical phenomena of man and the physical factors of the geographical environment. It is considered among the founders of modern geography. Over the years [he came] to an organicistic vision of the earth, where all its physical elements (rivers, mountains, glaciers, etc.) are seen as integral parts of a living organism, in relation with the other beings that inhabit it. Within this conception, man is in close correspondence with the elements of his habitat: his history, the forms of his social organization are therefore conditioned by it.
[…] Friedrich Ratzel (1844-1904), German geographer and ethnologist, [was] the founder of anthropic geography, also called human geography and anthropogeography, based on the study of the distribution and manifestation of human phenomena on earth. It aims in particular to study how human societies adapt to the environment in which they live and how they interact.» [2]
These two authors have vastly influenced the development of geopolitics in different aspects, starting from the German school of Karl Haushofer. A certain type of approach focused on the almost inextricable link between man and the environment will find greater expansion in the ideas on the noosphere of Vladimir Vernadskij or on the passionarity of Lev Gumilëv, sometimes giving rise to deterministic extremes in the strict sense.
Although some interpreters of these authors still have a certain deterministic accent, it must be said, however, that the critique of determinism is precisely the heart of geopolitical doctrine, which introjects on this type of studies a whole other series of elements of analysis:
«Geopolitics is the synthesis of the world geographic landscape […] and it is […] the synthesis of the geographical, historical-political-social causes of the spatial dynamics of society. As such it goes beyond the sphere of political geography, that is more than political geography […] in short, it is the supreme ratio of geographical events. It is not a branch of geography […] but a synthesis of the dynamic branches of geographical science.» [3]
Thus was specified in the Italian magazine Geopolitica, the one that dealt with the matter first in Italy, in the first half of the twentieth century [4], and on the basis of this added:
«[It] cannot adhere to a determinism that considers man and society incapable of overcoming environmental phenomena.» [5]
Long before this, a criticism had already begun by those who, studying Ratzel, had learned its fundamental lesson on the relationship between man and territory, but had understood that there was something further to understand the world with respect to its geodeterminism [6]. Think, for example, of the famous criticism of this type of one-dimensional approach by Franz Boas.
«[The deterministic approach was] applied by Boas to his first research work on the Eskimos (Inuit) of the island of Baffin in 1883. Initially driven by this expedition from his geographical interests, Boas intends to deepen the connections that are established between the physical and geographical scenario in which the Inuit live and their knowledge and practices in that same context. In other words, inspired by Ritter's theories of environmental determinism and the so-called anthropogeographic school of Ratzel, Boas is convinced of the decisive influence of the environment on culture. Instead, it is precisely the ethnographic study of these populations that, far from confirming this perspective, convinces him of the contrary, that is, men tend to develop survival strategies and practices that go far beyond the possibilities directly suggested by the surrounding environment.
[…] Like Durkheim in France, in those same years Boas began to argue that these facts should be understood in their own terms, without calling into question monocausal determinations, such as those relating to the environment. The latter, in fact, certainly exerts conditioning, but not to the point of no longer being able to conceive or explain social and cultural facts autonomous from nature.» [7]
Haushofer himself, together with Mackinder, one of the founding fathers of the geopolitical discipline, with his political theory of pan-ideas overcame the fundamentally ethnic conception of Ratzel's lebensraum (among other things, this and his idea of collaboration with the Soviet Union earned him internment in Dachau). Indeed, Haushofer wrote:
«Geopolitics is and should be the geographical conscience of the state. [Its subject matter is] to study the major vital correlations of modern man within modern space and its aim is to coordinate phenomena that link to state with space.» [8]
The elements of statehood, including the possible awareness or otherwise that the state may have of the potential of its geographical position, the "modernity" of man and the spaces of which Haushofer spoke, the means of locomotion and the technique, are all elements that they helped to create not only a dimension of multiplication of factor analysis levels, but to revolutionize the deterministic attitude of the previous century.
As we know, territory and its morphology assume a main importance in geopolitics. The geographical element that conditions political relations is one of the factors of this discipline. As Mackinder will understand, at the dawn of geopolitical reasoning, if the earth is the space on which we live and on which we mainly do politics, the sea as an element of delimitation and as a real technical tool, is a very important factor [9]. Carlo Jean writes:
«Water can be used as a defense or attack tool; in fact, not only the seas and oceans, but also rivers and lakes can constitute both ways of communication and strategic penetration, and protective obstacles.
[…] Water is a determining element in geopolitics, since most of the borders between states develop along rivers, lakes and ridge lines, which separate different water basins. Often, a river or a ridge line is considered the natural frontier of a community, and as such they take on symbolic value and determine geopolitical perceptions and rivalries.» [10]
Water, be it a sea, a lake or a river, first cuts out the habitable spaces and resizes the environments of conflict and politics. It has, if we want, a perimeter value. One of its uses is to facilitate division, which is a genetic moment in the organization of social groups. Furthermore, the fact that it constitutes a means of communication guarantees its usability as an instrument of conjunction or friction between the groups themselves. In short, it has a great instrumental potential. It is a constituent element of our aggregate life.
Water, like earth, has also been interpreted as a completely determining factor, or not. The first great anthropic geographer to be interested in the role of water in the constitution of different civilizations was Ernst Kapp. In the nineteenth century he developed a theory, the echo of which still finds its place in contemporary historiography, concerning the relationship of peoples with water [11]. In Kapp's thought a whole series of deterministic conceptions flowed into a single historical process, a great drama, as will be defined later [12]. For Kapp, who was also a philosopher of history and science, the evolution of civilization and technology, the development of social ethics and man's relationship with the environment were all parts of a single great process.
This process was divided into three stages of civilization: the first was that of potamic civilization, the ancient civilizations which, like Egypt or Mesopotamia, created their social and productive organization around large rivers (this type of definition is still widely used for these societies); the second was that of the talactic society, and referred to those civilizations that proliferated around the inland seas, with particular attention to the classical and medieval civilization of the Mediterranean; finally there would have been the oceanic civilization, whose birth was already outlined in the maritime power of Great Britain, and which would have constituted the last level of social evolution [13].
Dialectically, these principles were also picked up by another thinker, and at the same time criticized in their deterministic aspect: this is the reception that this idea of the different relationship that man has with the sea in Carl Schmitt, the famous German thinker, jurist and political philosopher.
It is famous how Carl Schmitt elaborated in a famous text, Land and Sea [14], a profile of contrast between the telluric and the maritime way of life. According to its definition, continental civilizations, telluric ones, had a different way of understanding life, economy and administration than maritime ones, which instead focused on colonial predation, mercantilism and war modes other than interstate ones. However, a third factor is added to these two models, which is precisely that of the talactic societies. They behave like telluric ones but have a different relationship with bodies of water and a better predisposition to trade [15].
The difference that we cannot fail to notice between Ernst Kapp's and Carl Schmitt's thoughts is this: as these civilizations constitute a series of three evolutionary stages for the former, so for the latter there is no historical determinant that necessarily transforms the relationship of man with water. Moreover, these models often end up living together synchronously, although clearly there are stages of technical development that allow, at a certain point in human history, to take better possession of ocean waters.
The imperial domination of Rome, for Schmitt, was the manifestation of the way of life of the talactic society which was opposed to Carthage, which had many aspects already of the oceanic society [16], as well as later the Crown of Spain, fighting for the colonies with the England will represent the last bulwark of the telluric conception before the end of common European law and Eurocentrism, although it often fought in the open sea and not in the inland seas [17].
In this regard, therefore, it becomes fundamental to understand the transition that England undergoes at any moment, which at a certain point of its existence, according to Schmitt, understands that its insular position can allow it to take off and finally become a fish [18].
«Obviously, England is an island. But with the ascertainment of this geographical fact, not much is said. There are many islands whose political destinies are very different. Sicily is also an island, even Ireland, Cuba, Madagascar and Japan. How many different and contrasting historical-world developments undoubtedly bind to these few names that all mark an island! In a sense, even the largest continents are all just islands and the whole inhabited earth is, as the Greeks already knew, surrounded by the ocean.» [19]
This means that culture, ideology, state of the technique, economic organization, are all aspects that contribute to options that are however allowed or not by existing structural factors: not an iron determination, but a set of possibilities guaranteed or not by geographic morphology. And what determination is basically greater than that of the sea, the limit par excellence of the mainland?
Thinking about geopolitics through water allows us to understand the limit point of the telluric foundation, to imagine the spaces as they are cut out from the geographical data even before the human one, to understand how much the sea flow can condition and have conditioned the mechanics of relations between peoples.
To date, perhaps the domination of water has reduced its importance following the extensive use of air but still remains primary. Moreover, as is known, «the scarcity of water or its reduced quality, due to pollution, produce emigrations, famines, internal disorders, pandemics and wars [20]», and to date these problems are increasing. Together with the growing limitations to access water of some populations, we also see the redefinition of the coasts due to climate change.
All these factors cannot fail to induce us to think about the world through water. To do this we cannot ignore the authors who anticipated the issues of geopolitical discipline, while admitting the need for some methodological corrections. After all, what Ernst Kapp teaches us is that
«The necessary condition of all true historical knowledge is the philosophical knowledge of the Earth which can be considered as a preparatory school for politics: each place is in its becoming an observatory of its history; every act of the human will is potentially limited to a space delimited and inscribed in geography.» [21]
Only such a concrete realization can take us out of the deterministic aphasia that seems to have re-proposed itself in our day.
From our partner RIAC
1. Carl Schmitt, Il nomos della terra nel diritto internazionale dello «Jus publicum europaeum», Adelphi, 1991.
2. Sandro Piermattei, Antropologia ambientale e paesaggio agrario, Morlacchi Editore, 2007, p. 68 (translated).
3. Inquadrature, in Geopolitica, anno II numero 8-9, agosto-settembre 1940 (translated).
4. Giulio Sinibaldi, La geopolitica in Italia (1939-1942), Edizioni Webster Srl, 2010.
5. Inquadrature, in Geopolitica, anno II numero 8-9, agosto-settembre 1940 (translated).
6. Which, however, is partly questioned today: cfr. Alexandros Stogiannos, The Genesis of Geopolitics and Friedrich Ratzel. Dismissing the Myth of the Ratzelian Geodeterminism, Springer, 2019.
7. Sandro Piermattei, Antropologia ambientale e paesaggio agrario, Morlacchi Editore, 2007, pp. 68-69 (translated).
8. Quoted in Alexandros Stogiannos, The Genesis of Geopolitics and Friedrich Ratzel. Dismissing the Myth of the Ratzelian Geodeterminism, Springer, 2019.
9. Halford Mackinder, Democratic Ideals and Reality – The Geografical Pivot of History, Origami Books, 2019.
10. Carlo Jean, Geopolitica del mondo contemporaneo, Editori Laterza, 2012 (translated).
11. Ernst Kapp, Philosophische oder vergleichende allgemeine Erdkunde als wissenschaftliche Darstellung der Erdverhältnisse und des Menschenlebens, Braunschweig, 1845.
12. Carl Schmitt, Terra e mare. Una riflessione sulla storia del mondo, Adelphi, 2002.
13. Ernst Kapp, Philosophische oder vergleichende allgemeine Erdkunde als wissenschaftliche Darstellung der Erdverhältnisse und des Menschenlebens, Braunschweig, 1845.
14. Carl Schmitt, Terra e mare. Una riflessione sulla storia del mondo, Adelphi, 2002.
15. Ibidem.
16. Ibidem.
17. Carl Schmitt, Il nomos della terra nel diritto internazionale dello «Jus publicum europaeum», Adelphi, 1991.
18. Carl Schmitt, Terra e mare. Una riflessione sulla storia del mondo, Adelphi, 2002.
19. Ibidem.
20. Carlo Jean, Geopolitica del mondo contemporaneo, Editori Laterza, 2012.
21. Claude Raffestin, La sfida della geografia tra poteri e mutamenti globali, in Documenti Geografici, n. 1 anno 2012, p. 57.
Covid-19 Sports Diplomacy: Soft power vs. populism
Sports diplomacy existed long before Joseph Nye coined the term "soft power". It was supposed to peacefully "co-opt" political actors rather than threaten or coerce them—which is, historically, how "hard power" works. But facing the Covid-19 pandemic, in existential terms, soft power gets left at the starting gate because the pandemic represents a threat greater than the threat of nuclear weapons, and mediating the Covid-19 threat it is not a series of polite conversations, but a merciless race against time
Against this backdrop, to palliate the anomie and the psychoterror caused by the pandemia, some world leaders are supporting the return of competitive athletics—spectator sports—to create the sense of a "new normal." The costs of doing this are likely to be more social, than political. After all, Vladimir Putin and Donald Trump are well known sports fans. Joe Biden is not.
TASS reports that the Russian Premier League football championship will resume play late next month. Germany's vaunted Bundesliga has already started playing in empty stadiums with some modified rules and players and venues under strict medical control. Online advertising that link to gambling sites appear on nearly every sports journal or sports gossip site about the Bundesliga and lesser leagues that you visit. There is talk in London's Fleet Street press that England's Premier League wants to resume games in June in spite the reluctance of a few team owners and, some players. As the pandemia continues to kill, professional sports in the United States including football, baseball and basketball are planning to resume playing, to empty houses via television. It is the same throughout the "British Commonwealth," where cricket has an audience of around a billion people eager to watch—and bet on—games. Hundreds of billions of dollars in sports and entertainment economy dollars have been lost and among the powers behind those interests, there is a sense that "winback time" is approaching. For them, in business terms, it is time for them to recoup their losses.
But how long will it be before sports fans grow tired of just watching—and betting—on sports online from their homes. We are already seeing the pressure—via social media—the desire of people to return to the stadiums. People want to escape quarantines and lockdowns and eat, drink and be merry. This means the return, en force, of racism, hooliganism and other types of violent behavior. People want to hang out at sports bars with restaurants, go to betting parlors, take cruises and ride ferry boats that offer sports and table gambling. Some of these "fans" are members of organized clubs that have links to criminal and extreme right wing groups, and these organizados (what the groups are called in Latin America where I live) will create more challenges for those involved in policing sports crime. Las Vegas will soon be open for business with social distancing enforced, visitors required to wear masks, and have their body temperature taken on walking through the door. That gives a green light to just about everybody. Good guys, and bad.
Sports diplomacy existed long before the term "sports diplomacy" was coined. We can find it first at the 1936 Berlin summer olympics, where african-american Jesse Owens soundly defeated the best athletes prodced by Adolf Hitler's "master race". A message was sent. A message of freedom winning out against totalitarianism. Ironically, the Adidas shoe company claims on one of their websites that Owens won his gold medals running in their shoes.
We can also find sports diplomacy associated with Hungary's "Golden Team" featuring Ferenc Puskas and Gyula Lorant that won the 1952 Helsinki olympics gold medal in football and was a finalist in the 1954 World Cup in Bern, helping foment the ill-fated Hungarian revolution which created political, and public relations problems, for the Kremlin. One can argue that both of these situations were "hard power" sports diplomacy, before the concept of "hard power" was even "branded." It was the era when the calculations to develop nuclear power—and nuclear weapons—were made with slide rules, not supercomputers.
During the same Cold War period, during the global polio epidemic (it was not called a pandemic), the Kremlin allowed millions of Soviet citizens to be tested with the polio vaccine developed by the American doctor, Albert Sabin. This was an amazing diplomatic and humanitarian effort promulgated by two bitter Cold War rivals. It is unlikely that similar cooperation to develop a Covid-19 vaccine can happen in our current political-psychological scenario. Some countries want to develop "their own" (proprietary) vaccine and not share. It's analogically akin to a child who is holding a chocolate bar, saying "this is mine and you can't have any." Other fearmongering politicians and internet influencers say that cooperation to develop a Covid-19 vaccine invites "industrial espionage" or "cyberspying."
Maybe the Covid-19 pandemia will create the impetus to "repurpose" what we call "sports diplomacy" in the "post-pandemic era." One hears the FIFA slogan, "for the game, for the world." And there is the slogan "we are basketball". Or the Asian Football Confederation meme "one Asia, one goal." Will these slogans, memes, and their superstar spokespersons and expensive advertising and public relations campaigns hold the same meaning in the "post pandemic era" or will they become less relevant? Do average sports fans, women and men, or even the athletes—if you stopped to ask one of them getting off their team bus or out of their limousine (when they are not wearing the headphones they are often being paid to endorse) know what these slogans mean, in general, and to themselves?
As the pandemia continues, the so does the demonization Moscow and Beijing, and the assesment of "penalties" and sanctions by one nation to another in realpolitik— via public diplomacy, economic policy, social media. It's reminiscent of the role of the "enforcer" that we see during games of ice hockey. This current scenario further stretches the frayed fabric of cooperation between security services and police organizations (and back channels) among the major powers, including those who are at odds with each other.
Cooperation, not confrontation as examplified by the politics of "vaccine nationalism" that been manufactured by the White House is what is required to contain the current pandemic. Then too, because mainstream and epidemiological media are reporting that the possibility of producing successfuly a vaccine that will be effective during "peak periods" is only 50%, an effective countermeasure may never emerge from at least one, among the several vaccines that are being developed. Nations ought to work together to minimize the risks of the current—and the next global health crisis—rather than operate at cross-purposes, which only doubles down on those risks. Why aren't very many "sports diplomats" or "sports brand ambassadors" having "soft power" conversations about that…
From our partner RIAC
Pandemic as the Learning Lab and Government Reloaded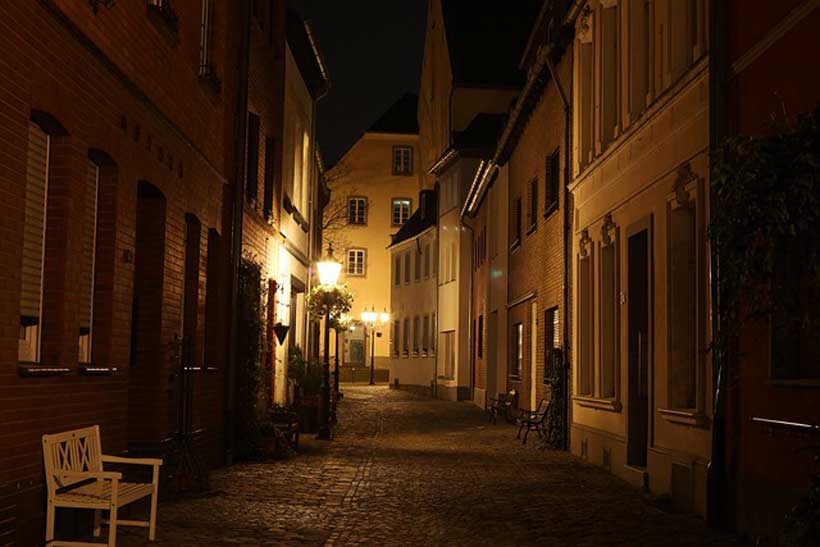 How to enable a sustainable exit from the 'Lockdown' Phase and create greater resilience for society ? This is an existential question not only for countries in the Global South but also for the industrialized economies hard hit by the Pandemic. State power manifested itself in emergency response at the cost of civil rights and liberties whereas an all-of-society effort is needed to tackle the virus in the medium term, with sufficient breathing space for economic activities, and informed discussion for citizens. It is possible to envisage civic empowerment and education strategies which also capitalize on digital networks and solutions. The Pandemic is our global learning lab where such resources can be marshalled, and a reappraisal of previous development cooperation models might occur. While multilateralism has taken a serious hit in the response to COVID-19 so far, the damage can be mitigated by soft power cooperation and mutual learning that spans regions and continents.
Countries in the industrialized north have started to relax restrictions and are taking first steps to normalize after successfully flattening the curve of virus infections. Political discussion has started which approaches are most successful in state posture against COVID: the 'mission-driven' interventionist approach or the minority approach of relying on nudges instead of restrictions to convince people of the best interest in prevention, with the UK caught in the middle and a belated response spiral. One thing is certain: the Pandemic has been highly disruptive and the mix of policies and regulations adopted is as diverse as it cuts through all aspects of governance, from the most mundane to the most critical including movement of people and border security.
The epicenter of the Pandemic has shifted from Europe to Latin America, where Brazil is shaping up as a hot spot, due to low testing and under-reporting. In the week of 18 May, the US stopped flight connections to Brazil, where the impact of the virus has been most prominent, especially in Sao Paulo and other population centers as far as the Amazon region. Initial calls and solidarity initiatives were focused on Sub-Saharan Africa, where infection rates remain generally lower but rising in several countries, especially in West Africa (Nigeria, Ghana and Congo/DRC, as well as South Africa). Numbers rose from 26,000 cases to 91,000 cases between 22 April and 19 May 2020 on the continent.
Multilateralism Weakened against COVID-19
As states and governments continue to grapple with the impact of the Pandemic, the multilateral level has been hampered by superpower rivalry between China and the US. Even the recent World Health Assembly (held for the first time as online conference) narrowly avoided fracture over strident US challenges about handling the crisis and suspicions voiced against China where the virus originated. Despite some pragmatic moves to maintain logistics and emergency relief pipelines for developing states, governments are largely left alone to come to terms with the virus impact and restore trust among their populations. For the post-COVID period, experts such as former Australian Prime Minister Kevin Rudd see a risk of "anarchy" developing in the international arena.
Perhaps the notion of leadership by one or two superpowers is no longer even adequate to formulate the response to a new virus which is still imperfectly understood and has caused a Pandemic of large proportions. The deep impact on an interconnected world is beyond the power of a single large country or even a bloc to repair, and it defies accurate prognosis. For assisting the developing nations in dealing with the virus fallout provide stronger emergency relief, the World Trade Conference (UNCTAD) has estimated a $ 2.5 trillion USD package would be required. In view of the resources required for mobilizing the EU reconstruction or for the US revival from the Pandemic, it is not likely that so much additional funding can be provided. Economic damage to the global GDP keeps getting revised upwards since the IMF estimated a 3% fall starting in April 2020 and lasting well into 2021, in a global recession.
Paradigm Shift and Government Role Re-Defined
The EU High Representative for External Affairs Josep Borrell has argued that the new global situation amounts to a fundamental shift, away from the hyper-globalization up until the end of 2019. The EU has also been clearest among international actors for a 'Green Deal' to be built into the reconstruction post-COVID, although the internal debate among EU Member States about financing modalities is far from over.
Consensus is forming about restoring some institutional backbone and competences to public services, especially in the health sector, instead of privatizing and cost-cutting approaches. Yet Big Government as the key enabler and guarantor of peoples' welfare is called in question, at the international level but also in relation to central government powers and regions or federal states (affected by COVID-19 to varying degrees). There is plenty of suspicions about a surveillance state limiting civil freedoms, in the aftermath of lockdowns; few in the West would agree with invasive health monitoring that helped China and Asian countries manage the outbreak, or trade-offs in surveillance, because of the totalitarian misrule in Europe from the 1930s through the 1950s. Instead, democratizing the virus response and local/civic empowerment might be the alternative way forward, with a 'Smart Government' listening, prompting for feedback and nurturing the civil society potentials beyond what is commonly deemed feasible through supporting tech start-ups. We have much to learn from emerging democracies in tackling the virus at local level and technology exists to socialize these insights also in the industrialized countries.
Development Cooperation for Resilience and Social Capital
The COVID-19 emergency is also the hour of generating resilience through social capital and its conscious strengthening and promotion- often maligned as a nice word for influence peddling and corruption. The inter-disciplinary and cross-regional work that is to be done has already been sketched in a recent study of the Mo Ibrahim Foundation on the dimensions of governance engaged in tackling the virus fallout in countries of the Global South. Statistics generation is highlighted in this study but collecting data and achieving data sovereignty for concerned population groups is still to be examined for its full potential.
Returning to Latin America, the current pandemic exacerbates traditional dilemmas of government: approaches of 'Mano Dura' in Central American states versus laissez-faire capitalism in others. Meanwhile, countries such as Colombia and Argentina show multiple digital solutions tried out in view of a new challenge to previous political, security and economic shocks. People-to-people social protection is often kicking in where the pandemic has accentuated income inequalities.
It is not difficult to develop a COVID-19 "Resilience Crash Program" that builds on home-grown initiatives. Participatory data collection via simple online surveys or via Mobile Phones can be promoted and help identify the areas of greatest concern, avoiding pockets of regional/peri-urban exclusion. Women and youth participation would be consciously boosted, including through volunteers, which has also found a good response in Switzerland.
The initial results are a basis for engaging the Social Partners both in the formal and informal sector where advantages exist in Latin America. Listening and learning will help to identify bottlenecks and innovations that can help the productive sector of countries muster resilience and exit durable from the impact of the virus. The behavior change from this process is where government authorities can come in and promote successful initiatives, encourage coalition building, moderate the conflict sensitivity and help to build back better, including in ecologically sustainable formats.
A national inventory of lessons learned can be made available and enrich government response in the industrialized countries- promoting exchange of ideas and people-to people solidarity. At the risk analysis stage for certain affected regions, Brazil has already produced detailed work in late April. Governments stimulating such cooperation to complement traditional sector economic cooperation and relief programs can provide a cost-effective instrument, which might well be financed from a new EU Trust Fund, the Inter-American Development Bank or others. For instance, the EU funding envelope from the 2015 La Valletta Conference (where migration was the dominant concern for 'Emergency Trust Funds',) is ending in late 2020.
We will be able to restore lost international solidarity, and re-connect faster if this Smart Government model is set to work in full respect of human rights and the realization of social and economic rights which many countries have signed up to.