The Middle East, North Africa, and Foreign Policy Challenges for the Next President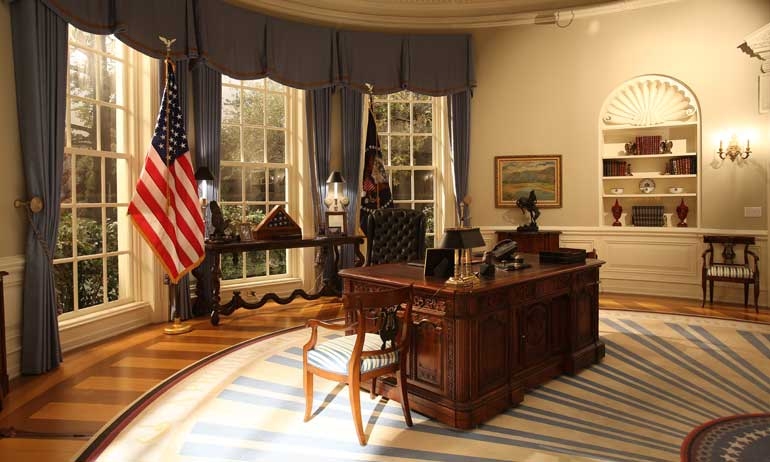 2016 will be a pivotal year for the US as it chooses a new president. It is an election year with no incumbent running. With candidates on both sides vying for the highest office in the land, major challenges exist for the next president of the US. One of the more turbulent areas the next president will have to deal with is foreign policy.
With global affairs being tempestuous and capricious, the next president will have many challenges abroad to confront especially in the Middle East and North Africa.
ISIS
The US campaign against ISIS began with airstrikes in 2014. Despite the coalition air campaign against them, ISIS still managed to increase their territorial holdings in Syria and Iraq. As they acquired more territories, they managed to increase and build a steady flow of revenue from the oil wells they captured. They expanded their recruiting campaign by going global and becoming social media savvy. They have further escalated their operations by going after targets abroad such at the attacks in Paris as well as the downing of a Russian airliner in Egypt. ISIS feeds on anarchy and anywhere instability erupts, the group moves in. Aside from originating in the chaotic regions of Syria and Iraq, ISIS has managed to get its tentacles into other anarchical war zones such as Libya, Egypt, Algeria, Saudi Arabia, Yemen, Pakistan, India, Nigeria, and the North Caucasus.
While defeating ISIS has become a complicated matter due to the regional and international web of involvement, the issue goes beyond defeating a terror organization. In order to prevent playing a game of whack a mole with terror organizations, the next president needs to tackle the root of the issue that led to the rise of ISIS. The invasion of Iraq was a major catalyst behind the regional battle for influence. The regional tug of war between Iran and Saudi Arabia that emerged after the fall of Iraq has helped further enflame the issue. With Sunnis being ostracized in Iraq during the tenure of Prime Minister Maliki, ISIS became the outlet for their frustrations as well as a means to security.
The next president not only has to be able to defeat and contain ISIS but also has to be able to reduce the tension between Saudi Arabia and Iran. Defeating ISIS will not be an easy feat, sending in ground troops can lead to a potential quagmire while airstrikes so far have only managed to slow but not stop the group . It will require diplomatic finesse in order to put together an international coalition of troops, mainly comprised of regional nations, to lead the fight against ISIS. Simultaneously, the question of Assad poses a further complication for any coalition . Defusing the Saudi-Iranian tension will help remove the possibility of another ISIS-like group rearing its head again. This may be the one of the most difficult and complex military/diplomatic agenda the next president will face.
Afghanistan
The longest war in US history continues to go largely ignored by the media for the past 15 years. This war will span over 3 different presidencies before it might end. While the initial intervention can be justifiably argued due to the 9/11 attacks, the continuation and execution of the campaign has sparked a different debate.
Aside from removing a misogynistic regime that supported a terror organization, the US also decided to partake in nation building. The goal was to remake this war-torn nation into a vibrant democracy. But the whole campaign was born in original sin. The US inst alled warlords instead of technocrats. It was these same warlords that led the brutal massacre of Afghans during the civil war that erupted after the withdrawal of the Soviets. With corruption and other crimes taking place under the auspices of the Afghan government, the Afghan people lost hope. They began to look to the insurgency as an alternative government to provide them with security and justice. While the US became focused on Iraq, the Taliban built on the American diversion to create a momentum that is allowing them to win today. President Obama decided to prematurely imitate an Iraqi-style surge, which led to no real perturbations to the Taliban movement. With a raging insurgency, ISIS managed to establish a foothold in the country. As the deadline passed for the US withdrawal, President Obama has decided to retain a small contingent of US troops to ensure the survivability of the Afghan government.
The next president will have to come to terms with the somber reality that an ideal withdrawal and resolution will not happen. He/she will need to decide either to stay the course and further waste money into a black hole that will end the same whether there is a withdrawal now or later. The only element that has changed in the political calculus is the presence of ISIS. If a negotiated peace between the Taliban and the Afghan government is not formulated, which it most likely won't, the US needs to make a pseudo-peace deal with the Taliban and work with both the Afghan government and Taliban to eliminate the threat of ISIS. While the Taliban may be a short-term regional nuisance, ISIS is a long-term strategic threat to the US globally. Time and momentum are on the side of the Taliban, so it might not hurt for channels to be opened with the group on defeating ISIS.
Pakistan
On the border with Afghanistan, Pakistan represents the ultimate balancing act for US foreign policy. The fragile country possesses both nuclear warheads and radical fundamentalist groups. Pakistan's alliance with the US is shaky at best. Despite a strong alliance during the Cold War especially during both nations' covert war against the Soviets in Afghanistan, the relationship went somewhat sour shortly after. The relationship was renewed once again after 9/11 but was circumstantial at best. To the chagrin of the Pakistanis, the newly installed Afghan government of Karzai was much friendlier to India, Pakistan's mortal enemy. As the US became entangled in Iraq, the Pakistanis renewed their covert alliance with the Afghan Taliban to help secure an allied government on their northern border. The control of Islamic fundamentalist organizations to carry out the Pakistani foreign policy objectives in Afghanistan, India and other places has metastasized into a whirlwind of trouble for them. At one point, their native insurgents came within miles of taking over the capital and perhaps the nuclear arms. Pakistan has been in a low-level civil war ever since. While the US has larger threats, it has to watch the developments in Pakistan closely because the situation can become the primary concern for the US overnight.
Syria
Syria represents a Great Game within a Great Game. It is the battleground for two proxy wars; a regional war between the Saudis and Iranians as well as the emerging global competition between the US and Russia. Ever since the protests against Assad's government in 2011, the country has descended into civil war. In the wake of this bloodshed, ISIS used the chance to expand its territories and establish a foothold in both Syria and Iraq. Now the conflict has foreign militaries that include the US, EU, Russia, Iran, Turkey, the Gulf States, the Kurds and others. The situation is a powder keg that can explode at any moment into a larger regional conflict. The next president has to find a way to wade through the turbulent seas of the Syrian conflict. Despite what the next president decides to do in Syria, ISIS will force them to be actively involved in the battle. The future of Syria is bleak at best.
Libya
President Obama and Secretary Clinton's intervention in the Libyan civil war to remove Gaddafi has proven unwise to say the least. The once quiet North African nation has been in turmoil ever since. Despite the lack of media coverage, Libya has descended into civil war with a tribal twist. In the wake of the anarchical state that Libya has become, ISIS has expanded its tentacles and created a stronghold in the North African nation. This strategic location allows ISIS a pivotal base at the southern gate of Europe as well as access to another oil-rich country. The next US president has to decide on whether to get involved in a civil conflict that was mostly instigated by its initial intervention or try to limit any type of involvement to solely eliminating ISIS.
Yemen
Yemen represents another venue in the continuing proxy war between Saudi Arabia and Iran for regional supremacy. While Iranian troops have been bogged down in Syria, Yemen has become Saudi Arabia's quagmire. Yemen has long been simmering with tribal and sectarian conflicts. The Cold War witnessed the nation bifurcating along US/Soviet lines while reunification in the early 1990s helped to temporarily heal the divide. The long authoritarian rule of Saleh came to an end when the Arab Spring swept the region. Shortly thereafter, the country devolved into civil discord. When the Iranian-backed Shiite Houthi rebels appeared to be ascending into power, the Saudis decided to intervene and restore their allies back into power. Saudi Arabia could not afford to have an Iranian-allied nation on its southern border. The Saudi intervention has turned into a quagmire. In the midst of the civil strife, Al Qaeda found havens in the mountain region of the country. But now Al Qaeda has been eclipsed by ISIS. With Saudi Arabia bogged down in its own imbroglio and ISIS at its border, the entire US strategic calculus for the Middle East can fundamentally change if ISIS creates upheaval in the Saudi kingdom itself and establishes a foothold there.
Somalia
Ever since the early 1990s, Somalia has been a failed anarchical state. Different factions have been vying for power but to no avail. The US has stayed clear of the region since its failed 1993 intervention in an incident that became renowned as Black Hawk Down. But since 9/11 and the rise of the Al-Qaeda affiliated terrorist organization Al Shabaab, the region once again has popped onto the US radar. To make matters worse, the group began piracy operations, which eventually culminated in an international effort to stop their raids. Despite not posing the direst threat against US interest at the moment relative to other issues, the organization has been successful in recruiting Somalis from the West especially the US. In addition, ISIS has begun a campaign to have the Al Shabaab turn against Al Qaeda and join its ranks. The next president will need to ensure that not only Al Shabaab is isolated but also find a way to help the provisional Somali government establish authority over the entire country. If that happens, then Horn of Africa will not be a potential breeding ground and emanating source for terrorism.
U.S. versus China, and U.S. versus Russia
The main ideological conflict in the world used to be between capitalism versus communism. After the end of the Soviet Union in 1991, that became replaced by the ideological conflict being between imperialism and anti-imperialism. With the expansion of America's NATO military alliance against Russia, after 1991 — after the communist dictatorship there ended — to include as new members all of the Soviet Union's former Warsaw Pact allies in Europe, and with America's aim now being to bring into NATO the former Soviet allies to the south of Russia, such as Azerbaijan and Georgia, American imperialism is viewed in Russia increasingly as an existential threat, which it certainly is.
The basic difference between the U.S. Government and its allies, on the one hand, and between Russia and China and their allies, on the other, is the same difference in either case: whereas the U.S. and its allies require other Governments to follow their instructions, and consider their own instructions to be moral demands (and thereby binding, actually commands instead of mere suggestions), Russia and China and their allies reject — on principle — any country's dictating to another. They don't consider it to be moral, at all, but instead profoundly immoral — they consider it to be imperialistic, dictatorial, bullying, hostile toward international democracy — and they simply won't accept it; they reject it morally, outright. Iran, too, feels that way about the matter. So, too, do many other countries. That's the basic difference: the imperialists versus the anti-imperialists.
In other words: the U.S. and its allies consider imperialism — the supposed right of a nation to command another nation — to be something that should be within the bounds of, and accepted by, international law. The U.S. Empire doesn't call itself an "Empire," but it is one, and its empire is therefore called instead "the Washington Consensus", which is a "consensus" in hostility against whatever countries the U.S. Government wants to become regime-changed — to turn into an American colony. The "Washington Consensus" is actually an imposed 'consensus'. It is a consensus against nations that disobey that 'consensus'.
The very concept of the "Washington Consensus" was created in 1989 when Mikhail Gorbachev, President of the communist Soviet Union, was unwilling to apply the amount of force that might hold the Soviet Union together, and the anti-communist Revolutions of 1989 in the Soviet Union and in China made clear that communism was about to end in at least the Soviet sphere, and that consequently the American rationale for the Cold War — anti-communism — would soon end. So, America, having perpetrated many 'anti-communist' (but actually anti-independence, and in some cases even boldly anti-democracy) coups in Thailand 1948, Syria 1949, Iran 1953, Guatemala 1954, Chile 1973, and many other lands, needed a changed ideological excuse, in order to continue building-out its Empire (not yet called "the Washington Consensus"); so, the "Washington Consensus" became, itself, the new excuse. This 'consensus' of the U.S. and its allies consists in the imposition of "libertarian" or "neo-liberal" economic policies, as being an international obligation for countries in the "developing world" to accept and apply (often called "austerity," because it is austerity for the masses of that underdeveloped country's citizens, so that foreign investors can reap the profits from it). This 'consensus' became the new ideological excuse to extend the American Empire. However, as the appeal of "neo-liberalism" began to wane (as a result of its increasingly bad international reputation), a new excuse was increasingly needed. "R2P," or "Responsibility to Protect" the residents in other lands, became introduced, especially after around the year 2000, as the new, 'humanitarian', excuse for America and its vassal nations ('allies') to apply sanctions against, and even to invade and occupy, countries such as Iraq, Syria, and Venezuela — countries that, 'just by coincidence', happened to reject the Washington Consensus. This new excuse for America's spending approximately half of the entire world's annual military costs was more clearly putting forward the Washington Consensus as constituting the 'real' United Nations — the one that had a military force (and that didn't have Russia, China, or any other recalcitrant nation, on any "Security Council"). The U.S. regime champions R2P as being a 'humanitarian' motivation behind such sanctions, coups, and invasions, for 'regime-change' against recalcitrant countries, such as Iraq, Syria, and Venezuela. The American anti-'communist' organization, Human Rights Watch, and the British anti-'communist' organization Amnesty International, now became especially prominent, as public endorsers of R2P. Often, however, subversion by the U.S. succeeded at conquest, without there even being any need to apply sanctions (or worse). R2P isn't necessary for those types of operations — subversion. An example is Brazil, in regard to the ending of any functional democracy in Brazil and the imprisonment of the popular democratically elected President, Luiz Inácio Lula da Silva ("Lula") and replacment of him by a far-right regime. The U.S. regime, prominently including Joe Biden, did it, so as to extract from Brazil's poor the money to pay to foreign investors to buy and strip that nation, in accord with the dictates of the IMF and the rest of the Washington 'consensus'. By the time of 19 July 2017, the U.S. Justice Department publicly admitted "It is hard to imagine a better cooperative relationship in recent history than that of the United States Department of Justice and the Brazilian prosecutors" who had rigged the 'evidence' that got President Lula thrown into prison. A remarkable article at Brasil Wire — which has been copied many times to the web archives — "Hidden History: The US 'War On Corruption' In Brasil", documents (with 77 links) U.S. subversion, which had regained U.S. control of that country, by means of a coup that was a cooperative effort by the aristocracies of both the United States and Brazil. Subsequently, on 15 June 2019, The Intercept bannered "Glenn Greenwald Explains the Political Earthquake in Brazil Caused by Our Ongoing Exposés" and linked to, and described, how the anonymously supplied evidence that they had published had laid bare the rigging of the case against Lula that had transformed Brazil from being a budding democracy, into its present fascist regime — again into being a country that U.S.-and-allied billionaires can exploit virtually without limit.
The U.S. regime's emphasis upon 'corruption' had been central to the 'justification' of ousting Lula. This is an example of another excuse that the U.S. and its allies employ in order to 'justify' their imperialism: it's America's global 'anti-corruption' campaign. Agents of U.S. billionaires had actually established Transparency International at the very same time as they did the Washington Consensus, as a means to rig the corruption-rankings of countries, so that the World Bank would be able to 'justify' charging higher interest rates to countries that America's aristocracy aim to conquer (regardless of whether that conquest was by subversion — such as in Brazil — or else by sanctions, or by coup, or by military invasion).
Consequently, the American Empire started, on 26 July 1945, in order to 'conquer communism' (U.S. President Harry S. Truman, on that date, got sucker-punched into that support of imperialism, and he remained so); and, then, after 24 February 1990, that ideological excuse morphed into the "Washington Consensus" imposition of "libertarian" or "neo-liberal" economic policies; and, then, it morphed yet again,into 'responsibility to protect' (or, as one of its champions put it, 'Sovereignty is an anachronistic concept' and should therefore be ignored); and, then, the alleged motivation came increasingly to rely upon 'anti-corruption'. Regardless of the excuse, however, the actual intention has remained unchanged, ever since the Cold War started on 26 July 1945. Basically, America would impose its own world-government, and only the excuses for it were changing, over time — new paint on an old building — and, "To hell with the U.N.!" Billionaires' greed was never being presented as the motivation behind their empire (just as the aristocracy's greed has been behind every empire). But, after the time of Ronald Reagan's election to the U.S. Presidency in 1980, the idea that "Greed is good" has been advocated by some U.S. officials; and some Americans even use that idea (such as "capitalism") in order to argue for the Washington Consensus.
The U.S. and its allies believe that the English Empire is okay; the U.S. Empire is okay; the Spanish Empire was okay; the Italian Empire was okay, the French Empire was okay, the Dutch Empire was okay, the Portuguese Empire was okay; the German Empire was okay; the Russian Empire was okay; the Japanese Empire was okay; the Chinese Empire was okay, and so forth. And, this imperialism-accepting view of morality is profoundly contrary to the morality of today's Russia, China, and their allies, all of which believe, instead, that imperialism by any nation is evil, because each nation's Government is sovereign over only its own land, and because national sovereignty consists in the right of each nation's Government to rule over all of the internal matters within its own land-area. No national government, or alliance of national governments, should be able to dictate anything of the internal affairs in any other country. This is democracy between nations; it is international democracy. Democracy (or not) within a nation is no valid concern of international law, but is inevitably and entirely a matter of national law: the nation's Constitution, and the entire national legal system. Foreigners should not be dictating that. To do so is international dictatorship.
Though all nations share a view that international matters require international agreements and international laws which are based upon international agreements, and therefore they all share the view that an international government, of some sort, is required, in order to enforce international agreements, the imperialistic countries believe themselves actually to be such international governments, or else that they are being ruled by such an international government ("the Empire," "the Washington Consensus," or whatever they might call it). The anti-imperialist countries believe that that's not true, and that imperialism is what leads to interference in the internal affairs within other countries, and thereby produces wars, which are especially evil wars — ones that are of the aggressive type, aiming to expand the attacking nation's control, to extend over additional lands. That's international theft. Russia, China, and their allies, refuse to accept it.
Whereas anti-imperialist countries believe that any violation of a nation's sovereignty — other than in response to an invasion from that country — is evil, pro-imperialist countries believe that it's good, if one country agrees to be ruled by another country. (In the view of pro-imperialists, the agreement of one country to be ruled by another is alleged to be sometimes voluntary, and not to be the result of invasion and conquest or other means of external control — it's alleged to be a 'voluntary' empire. Normally, the imperial country demands each of its 'allies', or vassal-nations, to say that their 'alliance' is 'voluntary'. This myth is part of the imperial system.)
What politically divides the world today is precisely this difference: imperialism versus anti-imperialism — NOT capitalism versus socialism. (In fact, some countries, such as the Scandinavian ones, blend capitalism with socialism, and maintain higher levels of democracy than do the more ideologically rigid and more purely capitalistic countries such as the United States do.) So, there isn't (and there never really was) any necessary correlation between democracy on the one hand, and capitalism versus socialism on the other: it was a figment of U.S.-allied propagandists' imaginations — a lie — to suggest that capitalism goes with democracy. Nazi Germany was capitalist; fascist Italy was capitalist; imperialist Japan was capitalist, but they all were dictatorships, not, at all, democracies. For example: the Italian dictator Mussolini — the founder of fascism — said that fascism is "corporationism," and he rejected both socialism and democracy. You can read here Mussolini's essay on "Capitalism and the Corporatist State", in which he was defining "fascism," or his synonym for it, "corporationism," and what he said in that essay describes the U.S. and its allied Governments today, as they actually are: today's U.S. and its allied Governments are "corporationist" or "fascist," as Mussolini described that, in 1933. Earlier, in 1914, Mussolini had said that "I shout it loudly: anti-war propaganda is a propaganda of cowardice." He said that every nation seeks to expand, and that there is nothing wrong with this: "Imperialism is the eternal and immutable law of life. At bottom it is but the need, the desire, and the will for expansion, which every living, healthy individual or people has in itself." He wasn't similar to America's leader in the 1930s, but he was similar to most American leaders of today. (For example, Barack Obama — though silk-tongued, unlike the less-deceptive and more forthright Mussolini — said repeatedly that every nation except America is "dispensable": only America is not.) On 2 October 1935, Mussolini announced his war on Ethiopia, as providing a way for Ethiopians to share in Italy's glory: "For many months the wheel of destiny, under the impulse of our calm determination, has been moving toward its goal; now its rhythm is faster and can no longer be stopped. Here is not just an army marching toward a military objective, but a whole people, forty-four million souls, against whom the blackest of all injustices has been committed – that of denying them a place in the sun."
Basically, what Truman started on 26 July 1945 was America's becoming, itself, a fascist nation. Franklin Delano Roosevelt was deeply anti-fascist, and had hoped to start the U.N. as the international democratic federal republic of nations, but Truman shaped what the U.N. became instead, which is a mere talking-forum that can do only what there exists virtual unanimity to do. So, effectively, "international law" has become, and now is, whatever the U.S. regime wants to do. Tin-pot invading dictators can be prosecuted, but America's invading dictators (who lead vastly more mass-murdering and destructions of nations than the tin-pot ones do) can't. FDR and the allies (especially Russia, which wasn't even a democracy) defeated the fascists, but Truman (largely by mistake, instead of by intention) led the fascist resurgence and post-WW-II victory.
First, this difference, between the U.S. and the countries that it attacks, will be exemplified here in the case of U.S. versus China, and then it will be exemplified in the case of U.S. versus Russia. In each instance, the example applies also with regard to each of those two countries' allies:
On October 9th, America's Public Radio International (PRI) bannered "Biden says he'll make China quit coal. Can he deliver?", and sub-headed "China is on a coal spree, financing and providing technical expertise to roughly 60 new coal-fired power plants outside its borders." But China (unlike the United States) is actually committing itself to reduce, instead of to expand, its usage of coal, and that fact is simply omitted from the PRI article, because PRI (like all of America's major news-media) is an agency of U.S. Government propaganda — indoctrination. How, then, can their article claim "China is on a coal spree?" Is it simply a lie? No. The article isn't about that (China's domestic coal-usage). It is strictly about China's building coal plants in other countries, because this is the issue that provides U.S. propagandists an opportunity to present the Chinese Government as being in need of regime-change. That's essential, in order to maintain public support for the U.S. Government's anti-China sanctions and other hostile policies toward China. It's propaganda, for sanctions, subversion, and maybe later a coup, or even an outright U.S.-and-allied invasion, against China.
As regards China's domestic usage of coal, an article was published, on September 30th, in the significantly less propagandistic (because not so beholden to the U.S. or any Government) Asia Times, headlined "China's carbon neutral pledge – pipe dream or reality?", which sub-headlined "Xi's goal to be carbon neutral by 2060 clashes with China's geopolitical interests," and that article noted how extraordinarily dependent, upon coal, China — a coal-rich nation — is, and has been while its economy has been growing at a breakneck pace. This article also noted: "The US, the world's largest economy, and second largest carbon dioxide emitter, for its part, is the only major world power that has not announced plans to go carbon neutral." That fact, of course — America's refusal to go carbon-neutral, and its 4 November 2019 abandonment of the 2016 Paris climate agreement, which both China and Russia remain committed to — somewhat punctures the U.S. Government's case against China as being a global-warming villain. The U.S. doesn't even have plans to restrict its CO2-emissions.
Furthermore, this news-article opened:
China is trying to spearhead a new climate change agenda that has the potential to dramatically reduce global greenhouse gas emissions by next decade and beyond and help the world's second largest economy and most populous nation become a global climate change leader.
Last week, Chinese President Xi Jinping surprised his listeners at the virtual UN General Assembly in New York when he announced that China would be carbon neutral before 2060, and ensured that its greenhouse gas emissions would peak in the next decade.
This is a severe contrast to the U.S. Government. Nothing was said about it in the PRI article.
The PRI article deals with this problem for U.S. propagandists by falsely insinuating (which is the way that propaganda usually works) that the Chinese Government's publicly announced plans are not to be taken seriously but are only communist propaganda:
Inside China, those overseas coal plants are often portrayed as benevolent. Jingjing Zhang, one of China's top environmental lawyers, said that "from the Chinese government perspective, it is a way of giving. 'We are helping the developing world … helping those countries have a better economy.'"
And if its smoke-spewing projects drive up the world's temperatures?
"The argument from China's government," Zhang said, "is that it's not the Chinese government's responsibility. It is the host government's responsibility."
Actually, that view, which is expressed by China's Government, is a basic operating principle of that Government's foreign policies. It isn't just propaganda; it is, instead, ideology — it is China's, Russia's, Iran's, and many other countries', ideology: anti-imperialism (versus America's imperialism, America's moralistic 'regime change' con, like "Saddam's WMD"). Just as imperialism has become America's ideology, anti-imperialism is the ideology of the countries that the U.S. propaganda-media attack.
The anti-imperialist ideology (supporting international democracy among and between nations — rejection of international dictatorship — instead of supporting international conquest and occupation or control over nations) was stated privately by U.S. President Franklin Delano Roosevelt during the closing years of World War II — he blamed both of the two World Wars on imperialism, and was passionately committed to ending imperialism, by means of the United Nations. That's an institution he actually invented, and even named (but all of this was done privately, not publicly, because he wanted buy-in from both Stalin and Churchill, and the latter, Churchill, argued feroociously with him against it, because Churchill was — and had always been — a champion of continuing, and even expanding, the British Empire). But FDR died on 12 April 1945, just before the U.N. would be organized. And his immediate successor, Harry S. Truman, shaped the U.N. so as for imperialism to be able to continue, in order for America to become the world's first global empire, by means of sanctions, coups, and outright invasions, in order for the U.S. Government to be able to spread its influence and control. After WW II, America developed the biggest empire the world has ever had.
FDR's concept of international law was that only a democratic global federation of nations, which he planned to be the "United Nations," would, or even could, be the source for international law, because, otherwise, the history that had produced the two world wars — contending and competing gangs of nations, imposing their 'laws' upon their conquests, and trying to expand their empire — would continue. And that ancient system, of empires, has been continuing, despite what had been FDR's hopes and plans. The U.N. that was created, was designed by Truman's people, not by FDR's.
I have written elsewhere about how crucial this difference of moral viewpoints is between Putin and the U.S. Government, which also explains why the U.S. and its allies also want to regime-change him and grab Russia. In terms of domestic policies, Putin is determined that the State not be controlled by the nation's billionaires; and this, too, is a principle that the U.S. Government and its allies cannot tolerate. (The Washington Consensus instead endorses it, in principle, as part of "the free market.") The U.S. and its allies refuse to accept any nation's leader who is unalterably opposed either to being controlled from abroad, or to being controlled by his/her own nation's billionaires. FDR refused for America to be controlled by America's, or by any country's, billionaires.
FDR was correct; Churchill was wrong; but Truman sided with Churchill (who got backed up by General Eisenhower, who seems to have clinched Truman's decision because Ike was an American). And, on 24 February 1990, G.H.W. Bush made the equally fateful decision to continue Truman's Cold War. And all the rest is history. Truman and G.H.W. Bush shaped it. We are living in it. It did trillions of dollars worth of good for the investors in corporations such as Lockheed and Exxon. That decision, by the U.S. Government, has been the choice of the people, America's international billionaires, who, behind the scenes, have controlled the U.S. Government after FDR died, on 12 April 1945. It's the new America: the imperial America. And it's done not only by America's Presidents, but by almost all members of the U.S. Congress. For a typical example of this: the 2017 "Countering America's Adversaries Through Sanctions Act", against Russia and against Iran, passed by 419 to 3 in the U.S. House, and then 98 to 2 in the U.S. Senate. Imperialism is just about the only issue on which there is virtual unanimity in today's Washington. It is truly bipartisan, there. Both of the billionaires' Parties are war Parties. This is especially remarkable for a country that no country even threatens to invade (much less has invaded, since 7 December 1941). Its military Department is called the "Defense Department," instead of the "Aggression Department." Is that name dishonest? Should it be changed, to something more honest? Maybe it should be changed back, again, to being called the "War Department." But, unlike when it was called that, it now is 100% the Aggression Department. So, shouldn't it be called that, now? Shouldn't a spade be called a "spade," instead of just "a gardening tool"? If it's the Aggression Department, why don't they call it that?
Author's note: first published at Strategic Culture
Townhalls and Betting Odds: An Election Prediction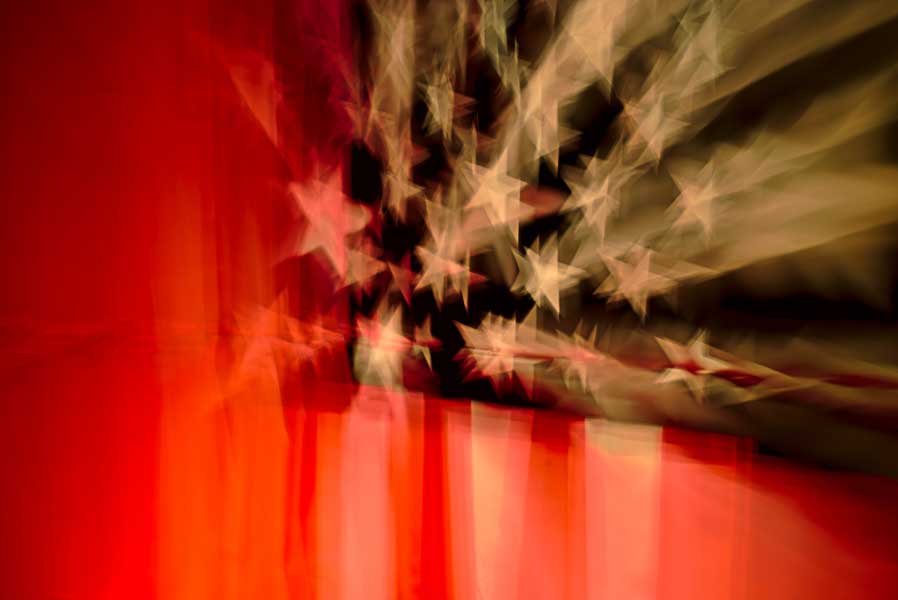 No debates but we had matching townhalls. THe first debate will be remembered for Trump's persistent interruptions of his opponent. If he had hopes of a boost in the polls it was not to come. He is still down in the polls but keeps predicting a 'big beautiful red wave' on election day.
With no opponent to hector in a townhall, Trump's combative DNA made moderator Savannah Guthrie the target. Questions in a townhall come from the public but Guthrie cut through Trump's usual slanting of facts. When he went after Obamacare promising his usual 'fantastic' healthcare she pricked that balloon fast reminding Trump his party held both houses of Congress for his first two years and asking why he had not passed his 'beautiful' healthcare plan then. He quickly changed the subject.
In the competing townhall, Biden droned on with facts and figures from notes. Except of course for the occasional stutter and difficulty enunciating words. He leads in the polls including the swing states although his lead continues to diminish. Meanwhile a New York Post story on son Hunter's escapades in China and the Ukraine while Daddy was vice-president was ignored by mainstream media and blocked by Facebook.
As Mayor Richard J. Daley of Chicago (that is old Boss Daley who ruled Chicago in the 1960s) who when caught passing on $1 million worth of no-bid insurance contracts to his son said simply, "If a man can't put his arms around his sons, then what kind of a world are we living in?" Of course without bids and the lowest bid winning the contract, the public lost and the money came out of the taxpayer's pocket. But Daley's almost comical take had them laughing and joking about the Daley machine; a machine which, by the way, became famous for the phrase . . . 'vote early and often'.
If in the Hunter Biden case, the money comes from Ukraine or China, the public is even less concerned. . . it's never a perfect world.
Then there is Kamala Harris whose Stanford professor father was from Jamaica and whose Tamol mother was also a Ph.D. With such illustrious parents, it is no surprise her sister has a JD from Stanford. If the Biden/Harris ticket wins, she will be the first black vice-president, also the first person of Indian descent to hold that post. Her Wikipedia page shows her to be a tough prosecutor earning fame as California's attorney general, and eventually winning a seat in the US Senate.
Betting odds are also favoring Biden. At -190 you would have to put down 190 to win 100. In Trump's case at +155, you can put down 100 to win 155. Remember the bookies do not want to lose which is why a bet on Biden is more expensive. He is the favorite to win. If bookies odds condense opinion, it looks like Trump is going to lose the election. All the same, a lot can happen in two weeks.
'Selective' Bipolarity? From a Coalition of War to a Coalition of Sanctions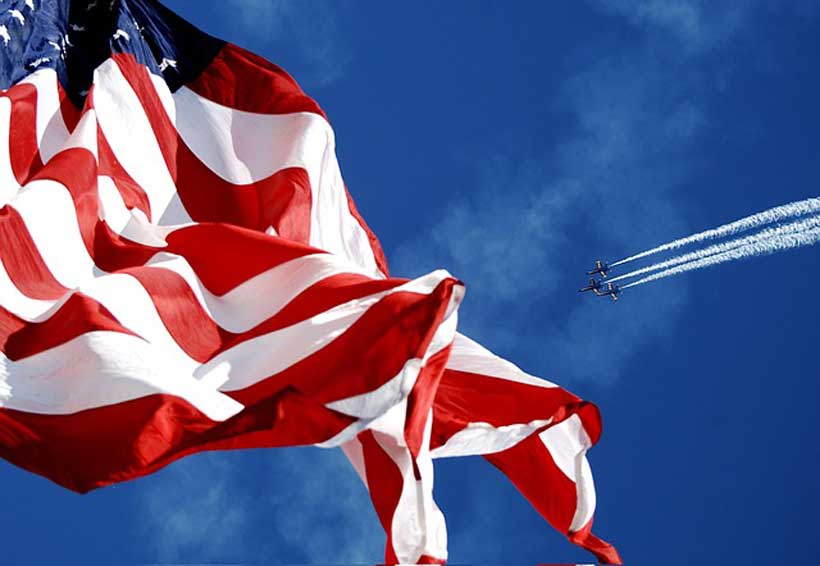 The US-China split is evolving into a long-term rivalry. It is unlikely to be affected by the US elections or the mitigation of certain current irritants like the COVID-19 pandemic. This means that the thirty-year era of broad manoeuvre in international relations, when it was possible to simultaneously interact with different centres of power, has effectively come to an end. A confrontation between these major players will force others to choose between the US and China. In many areas, a parallel partnership with both powers will simply be impossible. Common sense dictates that such logic will sooner or later lead to the formation of a new bipolar system.
One of the few obstacles to the new bipolarity is the presence of other centres of power. They lack the strength and capacity to play the role of the second pole. However, they can afford to at least temporarily stay above the battle of the two giants and distance themselves from it. From the point of view of diplomacy, this is the optimal strategy, since it is this strategy that preserves their freedom of manoeuvre. The loss of room for manoeuvre also leads to the loss of diplomacy. But, on the other hand, for the two contenders for leadership in the bipolar world — the United States and China — it is vitally important to attract the big players to their side, and tie them to their pole for the subsequent battle for hegemony.
Thus, the most important task for the diplomacy of Washington and Beijing will be the fight for major players. And here it is important to create an effective coalition against the rival, or, at least, to prevent the formation of such a coalition on the opposite side.
When entering the new Cold War with China, the United States did not prepare an effective coalition with major players in advance. War has been declared, but there is no broad coalition. Yes, the United States has allied relations with Japan, South Korea, Australia and New Zealand. They are likely to remain in close alliance with the United States and on an anti-Chinese footing, although the alliances themselves were created amid different realities. However, the list of coalition members seems to have been exhausted.
India is potentially the most valuable member of the anti-Chinese coalition. Delhi has old contradictions with Beijing, which have recently become more acute. But luring India into a tough anti-Chinese coalition led by the United States will be difficult. The history of independent India has its own foreign policy traditions, which do not include subordination to another country. There are also problems in relations with other large countries, which have difficult relations with China. For example, the US partnership with Vietnam and Indonesia has become deeper, but they are far from a coalition against China.
Russia, for obvious reasons, cannot be part of such a coalition. Moscow for Washington is a rival, standing somewhere between China and Iran. A partnership with Moscow would sharply increase the US point tally in its confrontation with the PRC. But American diplomacy lost time and chosen to switch to other issues (human rights, Ukraine, interference, etc.). Without a doubt, all these topics are important and even fundamental, but if we proceed from the fact that the global politics of the coming decades will be determined by the confrontation with the PRC, then they become secondary. Washington could not or did not want to take such a prospect seriously.
The US approach to Moscow is underscored by a "colonial" perception of Russia, which it regards as a "fading" country; demands that it change and become a "normal" country have also played a role. Incidentally, the same attitude ultimately crippled the relationship between the United States and Beijing. Although China is perceived as a growing centre of power, it does not want to become a "normal" country according to Washington's understanding of the word either. Against this background, Russian-Chinese relations have gained potential. This is not a military alliance. However, Russia and China have acquired a significant reserve of confidence. Growing US pressure is pushing the two powers closer together.
Under these conditions, the European Union is becoming important for America. Almost all EU countries are US military allies in NATO. However, the North Atlantic Alliance is not even remotely focused on containing China. It was indirectly involved in the fight against international terrorism and spread its wings against the backdrop of a "hostile" Russia. Deploying European allies against China is not a trivial task. Moreover, NATO is almost unfit for such a solution, and the alliance with the Europeans will have to be reformatted in many respects.
The EU's motivation to get involved in the conflict between the US and China is not obvious. My colleague Timofey Bordachev has analysed these perspectives from a realist standpoint. If you look at the issue from this angle, it turns out that the EU is not interested in competing with the PRC. It has no significant interest in doing so. China does not threaten European security, just as the EU itself has no military-political interests in Asia (including the almost complete absence of instruments of power in the hands of the EU outside NATO or the policies of individual member states). In addition, the EU states have a democratic structure, which means, according to Timofey Bordachev, that a significant deviation from real interests will be corrected during the course of electoral and other democratic processes.
This is a perfectly rational view. However, in reality, the situation may be different. In a recent article, the head of European diplomacy, Josep Borrell, defined EU policy as the "Sinatra Doctrine", referring to the famous song My Way. According to Borrell, the EU should have its own balanced approach to China. The EU needs to cooperate with it on a global agenda (climate, regional conflicts, development tasks, and so on). However, on specific issues, the EU must defend its sovereignty. First of all, we are talking about technologies and value chains. On China, Borrell's views are almost identical to the American narrative. China is an assertive, expansionist and authoritarian country. The EU is critical of its violations of human rights and the military-political activity of Beijing in the South China Sea. An even more critical attitude is expressed towards the threat of economic expansion towards the EU itself.
The European Union's ideological support for the US line against the PRC will be an important victory for Washington. Values, ideology and identity are of great importance for international relations. In addition, the EU narrative contains not only values, but also quite specific interests in the field of economics and security, which are similar to American views.
The main question is: how exactly will the support of the United States from the European Union be expressed? In all likelihood, we will talk about more consolidated pressure on Beijing in the field of telecommunications and other sensitive high-tech sectors. The EU can use the experience of the UK, which has already taken the first serious steps towards restrictions on Chinese telecoms.
In the end, the United States can build more flexible coalitions against China in comparison with the usual military-political blocs. They will be based on consolidated actions driving targeted sectoral and technological constraints. That is, it should be a coalition of sanctions, not a coalition of war. For many, this can be a convenient formula. It will not require strict subordination to Washington, but it will provide an opportunity to annoy China, while not creating immediate risks of military confrontation.
Bipolarity will be "selective," that is, concentrated in selected critical areas. However, history shows that the transition from economic to military rivalry can turn out to be unexpectedly rapid, and a selectively-applied rivalry can suddenly become a total one.
From our partner RIAC