Kashmir: Pakistan and India may resume 'dialogue' in Nepal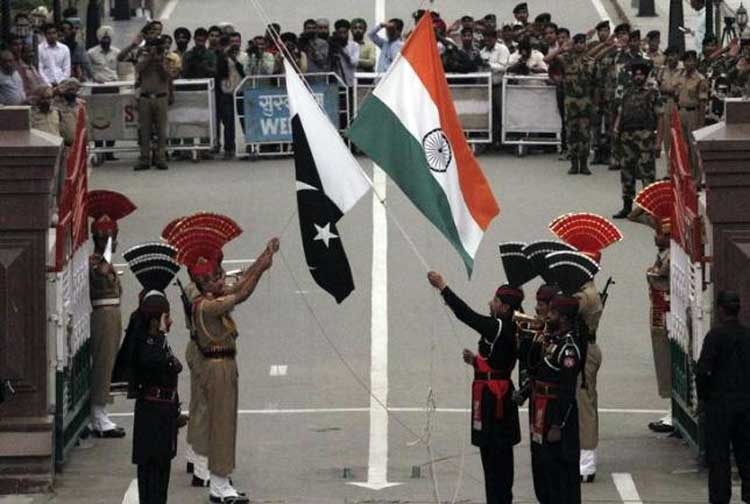 Relations between India and Pakistan have been complex due to a number of historical and political events. Relations between the two states have been defined by the violent partition of British India in 1947, the Kashmir conflict, nuclear arsenals in ready mode, the numerous military conflicts fought between the two nations and regular cross fires at the LOC (essentially to terrorize the besieged Kashmiris on either side). Consequently, even though the two South Asian nations share linguistic, cultural, geographic, and economic links, their relationship has been plagued by hostility and suspicion.
Jammu Kashmir continues to be under joint occupation of India, Pakistan and China. Now India controls about two-thirds of the Jammu Kashmir state while some western and northwestern regions are under Pakistani occupation. China controls the uninhabited Aksai Chin region in the state's frigid northeast that it "acquired" from Pakistan.
Dealing with each other has been one of the most formidable challenges that has confronted Pakistan and India over so many years, worsened during the last 35 years. The current BJP led National Democratic Alliance (NDA) government of Narendra Modi employs a more muscular strategy in its relations with Pakistan. While in opposition, the same Bharatiya Janata Party always opposed any relationship with it neighbor Pakistan and insisted that terror and talks cannot go together. The participation of Pakistani Prime Minister Nawaz Sharif in Modi's swearing-in ceremony in May 2014 allowed for some cautious optimism, but nothing positive emerged form that meeting. Foreign secretary-level talks scheduled for August 2014 were called off at the last moment because of a meeting between Hurriyat leaders and Pakistan's high commissioner in Delhi. Sparring nuclear-armed neighbours agreed to unrestricted talks as Indian foreign minister visited Pakistan for the first time since 2012. The restarting of a "comprehensive bilateral dialogue" was announced by India's top diplomat Sushma Swaraj, the first Indian foreign minister to visit Pakistan since 2012.
Ever since Indian Prime Minister Narendra Modi assumed office in May last year, after his Hindutva Bharatiya Janata Party (BJP) secured a landslide electoral victory, he has been courting India's neighbors. He had invited the heads of SAARC countries to his swearing-in and followed this up with visits to Bhutan, Nepal and Myanmar. BJP has not been really accommodative of the genuine concerns causing deadlocks in bilateral talks. Analysts said India softened its position after a string of state elections that struck a gloomy picture for the ruling party when it was in the interest of Modi's Hindutva BJP to strike a hawkish, populist line against Pakistan.
Reports suggest that Pakistan Prime Minister's Advisor on Foreign Affairs Sartaj Aziz and Indian External Affairs Minister Sushma Swaraj may meet in Nepal this week on the sidelines of a Saarc ministerial-level meeting. Diplomatic sources reported that India and Pakistan were exploring the possibility of a meeting between Swaraj and Aziz and also between the foreign secretaries of the two countries in the Nepalese tourist city of Pokhara. Modi is slated to visit Islamabad in November 2016 for the SAARC regional summit.
The two South Asian prime ministers are scheduled to travel to the USA to attend a nuclear security summit to be hosted by US President Barack Obama. In the first top-level diplomatic exchange between the two neighbors and archrivals in the last seven months, Indian Foreign Secretary S. Jaishankar reached Pakistan's capital Islamabad. Jaishankar's two-day visit – part of a broader trip to all member countries of the South Asian Association of Regional Cooperation (SAARC) – is significant as it could mean that the two nuclear-armed neighbors, who have fought four wars since August 1947, when the British freed and divided the Indian subcontinent, could resume bilateral talks for the first time since India broke off a dialogue in response to Pakistani diplomats meeting with separatist leaders from Kashmir in New Delhi.
Jammu Kashmir , the only Muslim-majority in the northernmost state of India after annexing it in 1947 has been at the center of the dispute between the two neighbors throughout their independent history. Pakistan also shares a part of Kashmir now known as Azad Kashmir. While India considers the entire Jammu Kashmir state an inalienable part of its union, and Pakistan wants a UN-proctored plebiscite, as specified by UN, to decide the region's fate, there is significant and growing support among Kashmiris for independence.
Summit exchanges and other high level meetings have done enough to stabilize bilateral ties mainly because of the Kashmir issue. Both South Asian nuclear states do not want to get rid of their dangerous WMD. Indian Foreign minister Swaraj met with Nawaz Sharif, the Pakistani prime minister, and his top foreign affairs adviser, and also agreed to start a dialogue process that would include Kashmir and other border disputes.
Pakistan said it was taking steps to bring about the early conclusion of the stalled trial of those involved in the 2008 attacks on Mumbai, India's financial capital. Earlier in the day Swaraj told representatives of 31 countries gathered for the Heart of Asia conference on the future of Afghanistan that it was time for India and Pakistan to display "the maturity and self-confidence to do business with each other and strengthen regional trade and cooperation…The entire world is waiting and rooting for a change. Let us not disappoint them." The change in tack had been presaged by a closed-door meeting in Bangkok between the two countries' national security advisers, which itself followed an informal conversation between Modi and Sharif on the sidelines of the Paris climate change conference the week before.
Relations between Pakistan and India improved dramatically when the two sparring nuclear-armed neighbours agreed to unrestricted talks after years of disagreeing terms of any discussions of their numerous disputes. High-ranking officials from the nuclear-armed neighbours have held precious few meetings since the election of Narendra Modi as prime minister of India in May 2014 given his government's insistence that talks focus on battling terrorism and not the contested region of Kashmir, a key Pakistan concern. The diplomatic breakthrough by two countries that regularly exchange fire across their contested borders was announced at the end of a regional summit in Islamabad where officials also hinted at a possible revival of talks between the Afghan government and "Taliban groups".
Indian External Affairs Ministry Spokesperson Vikas Swarup last week said that no schedule of bilateral meetings in Nepal have been drawn up with Pakistan or any other country. Aziz and Swaraj will be in Pokhara for the South Asian Association for Regional Cooperation (Saarc) Council of Foreign Ministers' meeting on 16 and 17 March. A senior Pakistani official said Islamabad was ready to resume the dialogue at any time, and was also open to a meeting between Aziz and Swaraj in Nepal. the Pakistani official said there is no proposal as of now for the meeting in Nepal but Pakistan will respond positively if India approaches us for this purpose.
The meetings, if held, will provide an opportunity to the two sides to discuss the much-delayed talks between the foreign secretaries, who were to meet in Islamabad in January. The key foreign secretary-level talks are meant to draw up a roadmap for a series of meetings between the two countries on a range of issues, including Kashmir, peace and security, Siachen, Sir Creek, water, and trade and commerce.
The efforts to resume the Comprehensive Bilateral Dialogue hit a deadlock after the terror attack on Pathankot airbase that India has said was carried out by militants from Pakistan-based Jaish-e-Muhammad militant group. Sources said Aziz and Swaraj, if they meet, will discuss the possibility of an interaction between Prime Minister Nawaz Sharif and his Indian counterpart Narendra Modi later this month in Washington. During the meeting, the foreign secretaries realized that peaceful dialogue is the only way forward to resolve all outstanding issues. However, an immediate resumption of dialogue between the two countries is not yet a certainty.
India has officially maintained that Jaishankar was travelling as part of Delhi's plans to stay in touch with Saarc neighbors but had, however, made resumption of talks with Pakistan a non-negotiable condition for aligning with the BJP in Kashmir. Earlier, Jaishankar's trip to Islamabad follows only days after a new government, in which the BJP is a junior coalition partner, was installed in Jammu and Kashmir in Indian side. This is the first time that the Hindutva BJP is sharing power in the Muslim-majority state, and in the elections conducted in December, Modi's BJP had its best ever electoral result in the state. "I want to say on record and I have told this to the Prime Minister, that we must credit the Hurriyat, Pakistan and militant outfits for the conduct of assembly elections in the state," Sayeed reportedly said. "People from across the border made the atmosphere conducive. They also have assets — Hurriyat, militants… if they had done something (during the election) such a participation of people would not have been possible. This gives us hope."
India has put in place an elected government in the troubled state of JK. The BJP's coalition partner is the PDP (People's Democratic Party), which was led by the Mufti Mohammad Sayeed and his daughter Mehbooba Mufti. Sayeed, who had in the past been said to be close to Kashmiri separatists, caused a controversy soon after being sworn in as the state's new chief minister after he expressed gratitude to local separatist outfits and armed militant groups for allowing peaceful elections in the state. The BJP-led federal government in New Delhi distanced itself from Sayeed's comments, and instead, credited "the Election Commission, our armed forces and the people," for peaceful elections in the state.
Decrying a Pakistani official's reported remark about use of nuclear weapons against India, US has urged the two countries to continue to work together with constructive dialogue to resolve their long standing issues. "Obviously, what we want to see are the tensions decrease," State Department spokesman John Kirby told reporters when asked about a Pakistani official's reported threat to use tactical weapons against India. "And speculation about the potential use of nuclear weapons certainly isn't doing anything to help decrease tensions, if in fact those comments were made," he said.
US Secretary of State John Kerry has said repeatedly is that he wants the two nations to continue to work together with constructive dialogue to resolve their issues. "And we understand that there are issues longstanding," he said. "But that's what really needs to happen, is sitting down, dialogue, cooperation, talking through these things, and trying to work through some meaningful solutions." Asked to comment on a new report by two US think tanks that Pakistan may have about 350 nuclear weapons in a decade or so to catch up with the status of India in the field, Kirby said he did not have a specific update regarding any talks with Pakistan on the nuclear issue. "Obviously, we continue to urge all nuclear-capable states, including Pakistan, to exercise restraint regarding furthering their nuclear capabilities," he said.
Recently, USA and Pakistan urged India to give up its rigid attitude to Kashmir and help solve the issue in a amicable manner without nay wars. US spokesman, however, praised India's constructive role in Afghanistan and said the USA would like other countries including China to play a similar role there. "We want Afghanistan to be a good neighbour in the region" Kirby said. "And India has played a constructive role over the last several years inside Afghanistan, and we would look to other nations like China to do the same." "I think everybody in the international community could benefit from an Afghanistan that is secure and stable and prosperous with better future," Kirby said.
In a busy day of diplomacy, the Heart of Asia summit saw officials from leading countries hint at fresh talks between the Taliban and the Afghan government which were abandoned after just one round this summer. Antony J Blinken, US deputy secretary of state, said the Afghan and Pakistani leaders renewed their commitment to an "Afghan owned and Afghan led" process during meetings with senior diplomats from the US and China, in a sign of the powerful international pressures for a peaceful end to the war. Aziz Ahmed Khan, a former Pakistani ambassador to both Kabul and New Delhi, said there was now a "ray of hope" for improved relations with India. However bitter experience meant "you should never be overly enthusiastic because you never know where the next stumbling block will come", he said. There are doubts over how quickly the talks can begin given the violent splits that developed within the Taliban after it was revealed in last July that the insurgency's spiritual leader Mullah Omar had been dead for two years. News of Omar's death triggered a sharp increase in attacks in Afghanistan as the Taliban's new leader Mullah Mansoor attempted to assert his authority over a movement divided over both his leadership and the wisdom of negotiating with the Kabul government. The surge in violence, which many in Afghanistan believe is caused by clandestine Pakistani support for the rebels, heaped pressure on Ashraf Ghani, the Afghan president, to abandon his policy of making concessions to Islamabad to gain Pakistan's backing for peace talks.
India and Pakistan occupy not only Kashmir valley but even the dangerous Siachen Glacier where avalanches take place regularly, killing soldiers. Recently, after an avalanche claimed the lives of Indian soldiers on the Siachen Glacier, calls for demilitarization are rising. The demilitarization of Siachen is definitely doable diplomatically. Moreover, there is a critical mass of opinion in both India and Pakistan that neither can sacrifice so many lives on the inhospitable glacier. If the initiative is not seized by both sides now, the vagaries of nature will continue to exact a toll on forces deployed in Siachen, even if peace holds.
Regional peace in South Asia, now depending on India and Pakistan, unless established, is not an option but a necessity.
Siachen Glacier only symbolizes the nature of mutual hatred between the nuke neighbors. Pakistan as well as India has a duty and responsibility as regional leaders.
Resumption of the Indo-Pak 'talks" or 'dialogue' in Nepal or elsewhere would be meaningless unless the leaders realize the need for resolution of Kashmir issue.
Accusations to Acknowledgement: The Battle of Article 63 A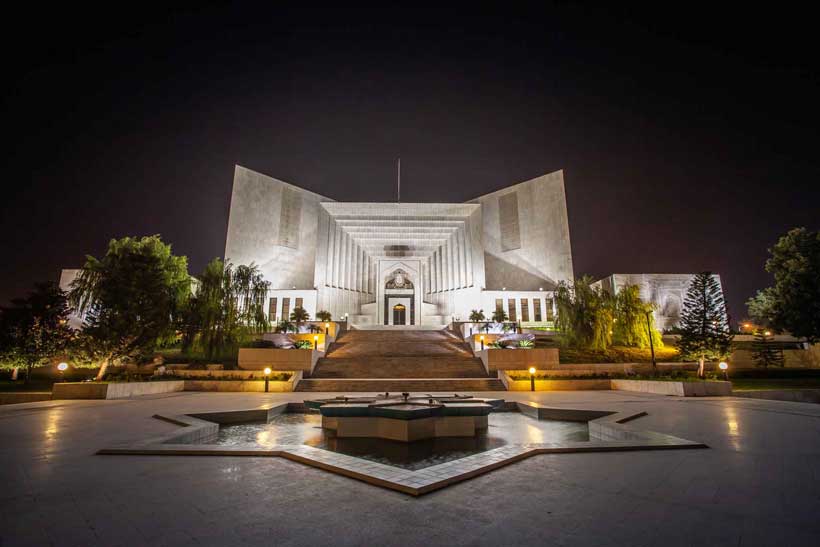 The weather is heating up. As the May is ending, Political temperatures are soaring. The fate regarding the country's political and economic stability will be measured in the upcoming days. Earlier, PDM built momentum by taking on institutions. Maryam Nawaz raised the temperature by targeting key personalities and institutions. Allegations were bursting against the institutions in all dimensions. Today, we witness reversal of roles. Accusations have been outflowing in every Jalsa by PTI. But now suddenly, the "accusations" turned into "acknowledgment". "Complaints" started transforming into "Compliments". Is it the change of narrative? Is it another U-turn? Or is it the restoration of confidence in the institutions? Where will this chaos end?
The Supreme Court's "decision" or as they say "opinion" or "binding" on Article 63 A has raised some pertinent questions on the status of CM Punjab election? In the interpretation of Article 63 A of the constitution, the Supreme court categorically condemns the practice of horse trading by calling it "a cancer afflicting the body politic". Supreme Court in its decision of 3-2 rejected the vote count of these dissident members against the party directives. So the future of the Chief Executive of Punjab is now under threat because it is contrary to what happened in National Assembly. The political instability continues and the situation is messy.
In light of this verdict, Hamza has a support of 172 MPAs in Punjab assembly but at the same time, he also has 4 dissenting members which draws the figure to 168. Now further moving ahead, PTI and alliance also has a collective figure of 168 votes minus 21 dissenting members. The situation here in Punjab is way too complex now. A support of 186 members is required for a clear majority in Punjab assembly to formulate a government. This current Punjab government can either fall through a governor led vote of no confidence or a Supreme court order. The governor even has a right to dissolve the assembly with his discretionary powers according to Article 112 (2) of the constitution. Supreme Court has already made its decision on cross voting against Party fiat. Now legal experts are interpreting the decision in their own dictionaries. What will happen in Punjab? What will happen on the federal level? Will there be an election call? If so, what will be the care taker setup? Will there be a fresh mandate? Who will make the hard economic decisions? Lot needs to be answered in these crucial times.
From "My judges disappointed me" to "Thankyou Supreme Court", a lot has happened and a lot is ready to take place. Islamabad is full of gossips, interpretations, whispers and predictions these days. There is something seething under this political turmoil. The Red zone is under a lot of pressure whether politically or economically. Pre – Elections, Elections and then Post elections, we have a lot of consequences of a lot of hard decisions. But hard decisions need to be taken. Question is who is ready to make the hard choices? Be Afraid!!
The sizzling "Political Matrix"; What will happen now?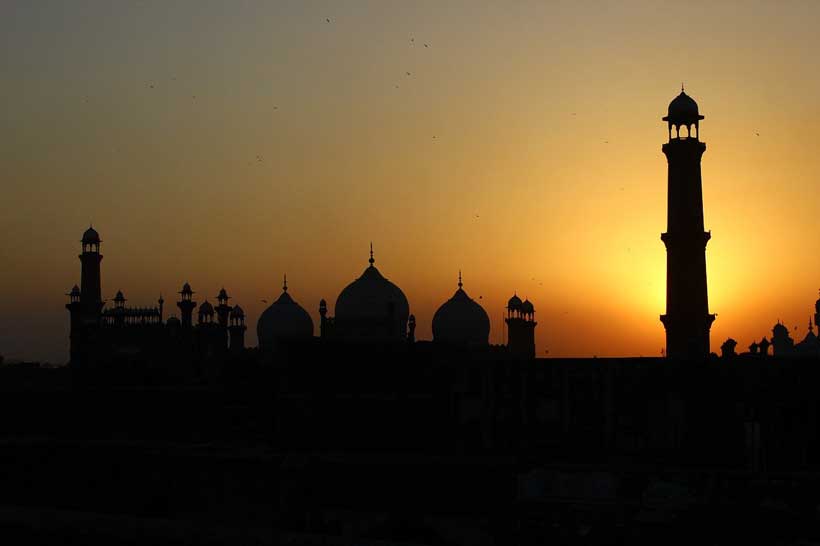 Politics in Pakistan is unfortunately leaving scars that will fade away not that easily. Islamabad today is wrapped in thick political clouds since past few weeks. These last few weeks have altered all assumptions and calculations in the national political matrix. While the political landscape today is sizzling with intensity, aggression and strain the economy is shattering every day. Who is to blame for? What will happen now? And will sanity prevail?
The entire edifice of the "conspiracy mantra" which even made PTI commit violation of the constitution stands demolished today. It was one of the worst advices Imran khan could ever get from his party among the list of many others. Sadly he made his entire politics captive to this conspiracy myth. But today no one questions them on the impact it had on our foreign policy. US today feels betrayed, Saudis not ready to give aid, Chinese worried about their stakes and it continues. So diplomatically this conspiracy mantra has damaged Pakistan like anything.
Imran Khan's followers see nothing wrong in what he says and what he does. They absolutely reject all the facts, all the logics and embrace the rhetoric which is fuelling more today with a greater intensity. Imran khan is leading this campaign more aggressively. Khan very well knows that bringing large crowds to Islamabad will have an impact only if there is some kind of aggression. The leaders on different occasions already hinted towards an aggressive March. He very well realizes that the figure of 2.5 Million is unrealistic but keeping in view the size of Islamabad, 0.1 Million crowd will even be perceived as a bigger crowd. So can he force the early elections at this stage? How will the government react to it? For instance let's accept this narrative that the pressure of crowd aids PTI in getting an early election call and PTI wins it. So now what next? How will you deal with the mighty US? The economy is already sinking. You need aid to feed it but no one is providing you that. Then how will you stop dollar from going above 200? How will you provide relief from the soaring fuel prices when you won't have money for a subsidy even? Forget about one lakh jobs and 50 lakh houses.
From the past few weeks we haven't heard any PTI leader telling any economic plan or any diplomatic plan to revive relations. How will you deal with the IFI's, World Bank & IMF when they're all US controlled and as per your narrative you won't accept "Amreeka ki Ghulami" or USA's dictatorship.
So now what options the present regime has? The government would of course like to stop this building dangerous momentum of "Azadi March". They would not like any big clash in Islamabad which results in bigger mess and chaos. The PDM government also has a much bigger fish to deal with, the same sinking economy. They came into power with this narrative to fix economy as former Premiere was unable to do it. The key cabinet members made more than two different official visits. The instructions are coming from London today as a decisive power so who will run the government? Who will run the system? Will the IMF aid? What will be the upcoming budget about? This upcoming budget is a bigger risk for this government along with an already announced to Long march call. Khan has already played a dangerous narrative especially with the blame of another conspiracy being made about his Life.
The stakes, the narrative and the politics of every party is at risk today. But above that, Pakistan is at risk. The dread is in the air. The end of May will be heated ferociously in Islamabad, whether politically or meteorologically.
Sri Lankan economic crisis and the China factor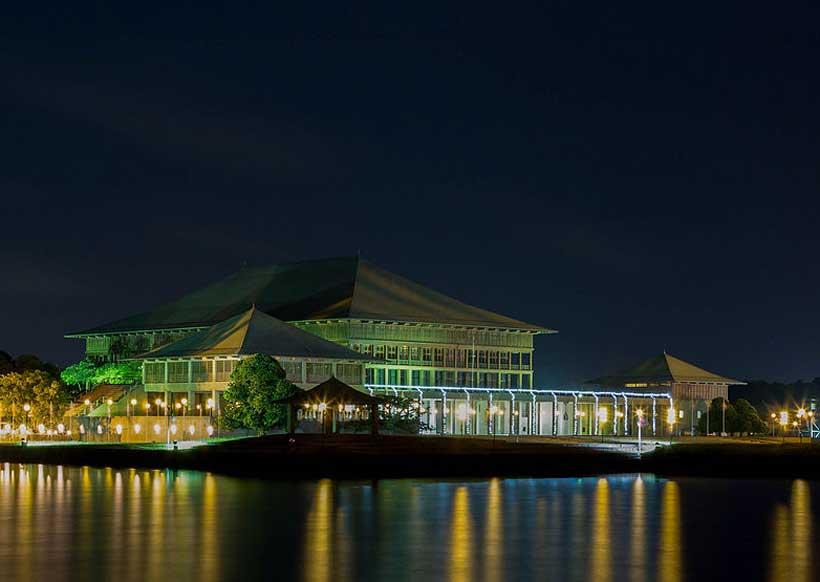 After the resignation of Mahinda Rajapaksa, Ranil Wickremesinghe, who is the sole member of the United National Party (UNP), was sworn in as Sri Lankan Prime Minister on Thursday, May 12, 2022. Wickremesinghe will be holding the position of Sri Lankan PM for the sixth time. While the new Sri Lankan PM is a seasoned administrator, the task of restoring even a modicum of normalcy to the island nation's economy, which is currently facing its worst economic crisis since its independence in 1948 seems to be a Herculean task (Wickremesinghe has clearly indicated, that his first task will be ensuring the supply of electricity, diesel and petrol to the people).
The grave economic crisis, which has resulted in acute shortage of food and essential commodities have brought ordinary people on the roads and demonstrations have resulted in violence and loss of lives (the Sri Lankan President had to declare a state of emergency twice first last month and then earlier this month). There had been a growing clamor for the resignation by President Gottabaya Rajapaksa but Wickremesinghe was sworn in after the exit of Mahinda Rajapaksa (protests have been carrying on even after the swearing in of Wickremesinghe)
During his previous tenure, Wickremesinghe had tried to reduce Sri Lanka's dependence upon China, and in his current tenure he will be compelled to do the same. He had also been critical of the previous government for not approaching the IMF for assistance (Wickremesinghe has been repeatedly accused of being pro-west and having neoliberal leanings by many of his political opponents).
It would be pertinent to point out, that the PM had also batted for a coordinated regional response, by SAARC vis-à-vis the covid19 pandemic. The new Sri Lankan PM has also been an ardent advocate of improving ties with India.
While it is true, that Sri Lanka finds itself in the current situation due to economic mismanagement and excessive dependence upon the tourism sector (which faced a severe setback as a result of covid 19), it is tough to overlook the level of debts piled vis-à-vis China, and the fact that the Island nation was following China's model of economic growth with a focus on big ticket infrastructure projects.
Another South Asian nation — Pakistan which witnessed a change last month where Shehbaz Sharif took over as Prime Minister, replacing Imran Khan, also faces daunting economic challenges. Pakistan's foreign exchange reserves were estimated to be a little over $ 10 billion on May 6, 2022 and the Pakistani Rupee fell to its all time low versus the US Dollar on Thursday, May 12, 2022. Shehbaz Sharif ever since taking over as PM has repeatedly reiterated the importance of Pakistan's ties with China and the Foreign Minister Bilawal Bhutto in a conversation with his Chinese counterpart alluded to the same, with Pakistan's Foreign office in a statement released after the conversation between Bhutto and Wang Yi said:
"underscored his determination to inject fresh momentum in the bilateral strategic cooperative partnership and add new avenues to practical cooperation".
Yet, China has categorically said that it will not provide any financial assistance until Pakistan resumes the IMF aid program. Pakistan has been compelled to look at other alternatives such as Saudi Arabia and UAE, which have also said that without the revival of the IMF program aid will not be possible. Only recently, Chinese power companies functioning under the umbrella of the China Pakistan Economic corridor (CPEC) have threatened to shut down their operations if their dues (to the tune of 1.59 billion USD) are not cleared. China had also reacted very strongly to the terror attack on Karachi University in which three Chinese teachers lost their lives, this is the second such attack after 2021. China in recent years had also indicated to Pakistan, that it was not happy with the progress of the China Pakistan Economic (CPEC) project. The current government in Pakistan has repeatedly pointed to this fact.
One point which is abundantly clear from the economic crisis in Sri Lanka as well as the challenges which Pakistan is facing is that excessive dependence upon China has disastrous consequences in the long run. If one were to look at the case of South Asia, Bangladesh has been astute by not being excessively dependent upon China – it has maintained robust economic relations with India and Japan. Given the changing economic situation it is becoming increasingly important for developing countries, especially in South Asia, to join hands to confront the mounting challenges posed by excessive dependency upon China. US, Japan and western multilateral bodies and financial institutions need to find common ground and provide developing countries with an alternative economic narrative. It is also time for India along with other countries in the South Asian region to find common ground and focus on robust economic cooperation.