Indian Budget 2016: Focus on state elections
For India, wasting huge resources on joint cricket exercises, cricket matches are more important than the government budgets that are approached with usual ease.
Even while a budget is being presented in the parliament, in fact, the ministers and MPs are worried more about India's chances for more cricket matches to "improve ranking" and bogus records by mutual consents. This explains how much the cricket mafia controls Indian government and mindset.
Even as Indian and Pakistani cricket teams were seemingly making joint efforts in Bangladesh to reach the final to let India shine eventually in T20 as part of so-called Asia cup, played in the night (5 teams are allowed to play: 4 South Asian teams India, Bangladesh, Pakistan, Sri Lanka and hopeless UAE), Indian Finance Minister Arun Jaitley presented the BJP government's Union Budget 2016 on February 29 morning, making it appear to be pro-poor.
For India cricket match is as good as budget making and the Indian finance minister Jaitley was earlier an important BCC boss. Indian FM Jaitley, pitching now for economic growth, hailed the Indian economy's big strides.
The Modi government unveiled a fire-fighting budget that seeks to win back support among rural voters for Modi's government and sustain growth against a grim global backdrop – all without borrowing more. Jaitley claims India's growth has accelerated to 7.6% in 2015-16 notwithstanding contraction of global exports. He said India's growth is extraordinarily high. "Our external situation is robust, CAD has declined to $14.4 billion this year, will be 1.4% of GDP at the end of fiscal. CPI inflation has also come down to 5.5% from 9.4% in the last three years".
Jaitley described his three priorities as: strengthening India's firewalls by ensuring macroeconomic stability and prudent fiscal management; driving growth through domestic demand; and reforms to boost economic opportunity. Key areas of policy focus would be farming, social reforms, infrastructure and recapitalizing India's banking system
With state elections coming on their way this year, the Modi government feels the state governments take all credits for schemes and mega projects launched by central government and it is eager to pitch for full credit for its programs and the budget would stress that all major projects in states are in fact BJP government's.
Arun Jaitley's third budget marked a strategic shift by addressing rural distress in a country of 1.3 billion, where two-fifths of families rely on farming and are reeling from two years of drought. Jaitley reeled off a list of $16 billion in measures targeted at the countryside, including spending on a job creation scheme, farmers' welfare and building of rural roads. He also targeted a total of $130 billion in credit to farmers.
Jaitley laid out plans to electrify all Indian villages by 1 May 2018 and allocated Rs 8,500 crore for rural electrification in fiscal 2017. As in every year, the agriculture credit target has been increased to Rs 9 lakh crore from Rs 8.5 lakh crore. It offered a fine blueprint of several small steps to lift India's villages and encourage small entrepreneurs but failed to impress on NDA-government's big challenge of taking ahead the reforms process and aggressive infrastructure spending needed to lift the economy to a high growth path. At the same time it hiked public investment in India's woeful infrastructure by 22.5 percent, while taking further steps to revive corporate investment that Modi needs to create new jobs for India's burgeoning workforce.
Jaitley called Asia's third-largest economy a bright spot in a gloomy global landscape, and reiterated a false forecast that it would grow by 7.6 percent in the fiscal year that is drawing to a close. But, despite hefty commitments on rural welfare and health, Jaitley managed to stick to his fiscal deficit target of 3.5 percent of gross domestic product for the 2016/17 fiscal. Rural demand is weak, private investment is dead in the water and, of course, we have a banking crisis
Jaitley said the government wanted to ensure that the benefits of growth are more widely shared among India's 1.3 billion people and he unveiled pro-poor budget to placate voters, pledges reforms Finance Minister Arun Jaitley unveiled a budget for the poor, announcing new rural aid and health programmes in a strategy shift that could boost his ruling Bharatiya Janata Party (BJP) in coming state elections.
Apparently, the Modi government has spared the common man, has not added more burdens on common masses in the budget. More taxes would certainly have meant popular crisis. At first glance, Budget 2016 is naturally more a Modi budget, than a statement of purpose from Jaitley. Packed with several small-steps initiatives but lacking major bold steps to undertake much needed reforms.
India holds several state elections this year, including in Tamil Nadu and West Bengal, with the country's most populous state, Uttar Pradesh, going to the polls in 2017. A strong showing will be vital to Modi's chances of a second term. Despite commanding a large majority in parliament's lower house, Modi's government has failed to pass several key measures since sweeping to power almost two years ago, raising doubts over the impact of its reform agenda.
After BJP's losses in Delhi and Bihar elections, govt put emphasis on social sector, farmers and rural India. The themes– poor, farmers and women–which had been gaining accent in Modi's speeches in recent months, resounded in the budget, blunting the blitzkrieg of the Congress led by its vice-president Rahul Gandhi calling the NDA a "suit-boot ki sarkar".
The Union Budget 2016 bore PM Modi's imprint rather than that of his finance minister, Arun Jaitley. Among budget highlights, FM Jaitley announced 1% excise duty to be levied on all articles of jewellery except silver. This means silver prices are going to remain unchanged. Government will increase ATMs, micro-ATMs in post offices in next three years. Government announced deduction for rent paid to be raised to Rs 60,000 to Rs 20,000 to benefit those living in rented houses. People who don't have any houses of their own or don't get house compensation from employers get rebate of Rs 24,000 per annum. Ceiling of tax rebate for taxpayers with up to Rs 5 lakh annual income to be raised to Rs 5000 from Rs 2000 currently; Daily working hours and weekly hours for employees of malls and small shops will be regulated. For first time home buyers will be levied for loans up to Rs 35 lakh for property not exceeding Rs 50 lakh.
The major highlight of the budget was Jaitley's big push on agriculture and rural India. For rural development he announced a package of Rs 87,765 crore in fiscal year 2017 as against Rs 79,526 crore. That apart, Jaitley announced a subsidy scheme for BPL families for cooking gas and said the government targets to double the income of farmers by 2020 and Rs 2,000 crore for new LPG connections. Jaitley allocated Rs 35,984 crore for the farming sector, Rs 86,500 crore on irrigation for five years, and Rs 15,000 crore interest for agricultural loans.
Jaitley promised that there "won't be compromise" on the spending side, announcing a 11 percent increase to Rs 19.78 lakh crore in fiscal 2017 from Rs 17.77 lakh crore BE year before. Of this, plan expenditure is up by 15 percent to Rs 5.5 lakh crore and non-plan expenditure increased by 9 percent to Rs 14.28 lakh crore. But the government lowered its spending on the infrastructure segment. For fiscal year 2017, Jaitley allocated Rs 55,000 crore for roads and highways.
The Economic Survey announced on a week ago, ahead of the budget, spelled out the first priority for Jaitley to deal with in the budget — ensure that growth momentum is on. This is because the current environment is fraught with risks, which threaten all the engines of India's growth. For fiscal year 2017, Jaitley announced a fiscal deficit target of 3.5 percent and for the fiscal year 2016, the fiscal deficit target has been met at 3.9 percent. This news could make the rating agencies, investors and the RBI happier since there was immense pressure on the government to stick to the fiscal consolidation roadmap.
The BJP government has set a disinvestment target of Rs 56,500 crore for fiscal year 2017 as against Rs 69,500 crore for fiscal year 2016. Of this Rs 56,500 crore, Rs 36,000 crore is through the sale of stake in state-run companies and the rest through strategic sales. In the last year, as against the target of Rs 69,500 core, the government managed to raise only Rs 18,421 crore (from sale of stake in six PSUs) on account of lukewarm market conditions.
For fiscal year 2017, Jaitley announced a capital infusion of Rs 25,000 for government-banks, which was part of the Rs 70,000 crore announced for five years last year
However, Finance minister Jaitley has failed so far to get hold of the root of the problems that has engulfed India's Rs 95 trillion banking industry. Jaitley's banking sector strategy fell short of what was needed to revive state-run banks. The bad loan crisis in the banking sector has severely constrained the ability of the banks to fund long-gestation infrastructure projects.
Modi's change of course seeks to prevent a repeat of the fate of the Vajpayee government led by his nationalist Bharatiya Janata Party (BJP), whose relentless optimism – summed up by its "India Shining" slogan – grated with voters who dispatched it after one term in 2004.
The spending package marks a radical shift from Prime Minister Narendra Modi's initial focus on investing in infrastructure in a bid to kick-start private-sector investment that remains weak. Making a strategic turn in its priorities from industry to the under-privileged, the political message was lucid. The BJP, which faced humiliating defeats in the Bihar and Delhi, underlined the budget's emphasis on social sector, farmers, rural India and poor.
The Opposition rejected the budget, dubbing it as a political budget which has nothing to give impetus to three engines of growth– agriculture, private investment and exports.
The shift in the government's economic script was forseeable. Modi has held four farmers rallies across the country over the past month even as he has been underlining the need to focus on "antyodaya", the last man in the queue.
In his third budget, Jaitley described the country's 120 million farmers as the "backbone of the country's food security" and promised to double their income in five years. He also said government would increase spending on the National Rural Employment Guarantee Scheme (MNREGA), a scheme brought by the UPA regime offering 100 days of employment to villagers. He announced providing BPL families with LPG connections with subsidy, an echo of the Prime Minister's concern about women whose eyes watered while cooking on chullahs. Announcing government's commitment towards rural electrification, he assured 100 per cent village electrification by May, 2018.
Besides fiscal consolidation, the focus of the budget has been on infrastructure, which has even been acknowledged by the Opposition. The total outlay on the infrastructure is Rs2, 21,246 crore. For building or renting houses, there are tax benefits and for the first time home buyer the deduction for interest paid on home loan has been raised by Rs50, 000 a year.
Former finance minister P Chidambaram refuted the government's claim that the budget was pro-farmer. "The crucial signal in agriculture sector is the price. Last year, I think the farmers were cheated.. I would have expected that the price signal is given clearly to the farmers. Immediately it is the prices signal that enthuse the farmers. One of the reasons for acute distress in rural India is that the farmers are not getting fair and remunerative prices for their produce," he said. CPM general secretary Sitaram Yechury said the budget will "create greater economic inequalities, reduced purchasing power, was not growth oriented and appeased international capital more than meeting people's requirements."
The 2016 budget, a big test for Jaitley, was a tough balancing act between the fiscal consolidation and much-needed spending to revive growth in the economy, especially in the face of rising investor-pessimism on the rise, which has risked Modi's task of reviving the economy. Jaitley committed to the fiscal consolidation path, but failed to impress by setting aside enough funds to push ahead the infrastructure growth and address the banking sector woes.
Observation
In the past, the delays in project implementations in India have resulted in huge cost-over runs to companies. The corporate sector will eagerly look for measures that can ease their burden, especially in the infrastructure projects.
One should note that Jaitley's big task remains making sure the engines of economic growth aren't failing. This year, the increase in infra spending is merely Rs 30,000 crore as against Rs 70,000 crore last year, which isn't so encouraging at this stage of economic growth.
There are certainly ifs and buts in budgets presented by governments with a lot of predictions and lies. The parliamentarians, even while debating the budgets, are enjoying their stay in the Houses. How much of what is said in the budget would be implemented by Modi government remains to be seen.
Meanwhile one can understand why Sri Lanka and Bangladesh and even Pakistan as powers also want to serve India? How come all these big powers like UK and Australia are scared of India. Has India paid huge sums as FDI to these countries to boycott the WC t20?
At times Bangladesh plays bit seriously well, defeating both Sri Lanka and Pakistan and reaching the finals to face "mighty cricket India". Will BD sustain the tempo against India or collapse for whatever reason?
No one knows it for sure. Big secrecy? Most cricketers today are on the payrolls of India's some of richest IPL bosses and possibly of BCCI for their "dedicated" services in honour of India, making it shine perpetually on the field.
For India, like its neighbors Pakistan and Sri Lanka, cricket is perhaps more profitable business than foreign trade these countries conduct. Mafias make huge money both from black and white from cricket. Lankan cricketers, who cannot but play in IPL as their duty, appear to consider Indian currency too valuable.
No matter how the budget is prepared and presented in the parliament, mafias and middlemen continue to thrive.
The budget would be forgotten by the government and people sooner than later, but not the cricket matches, because budget does not enjoy the importance the cricket does. Budget or no budget, India can go on but without cricket dramas it appears India simply cannot exist. One can't say so sure about other countries if they are also so innocently emotional….
Accusations to Acknowledgement: The Battle of Article 63 A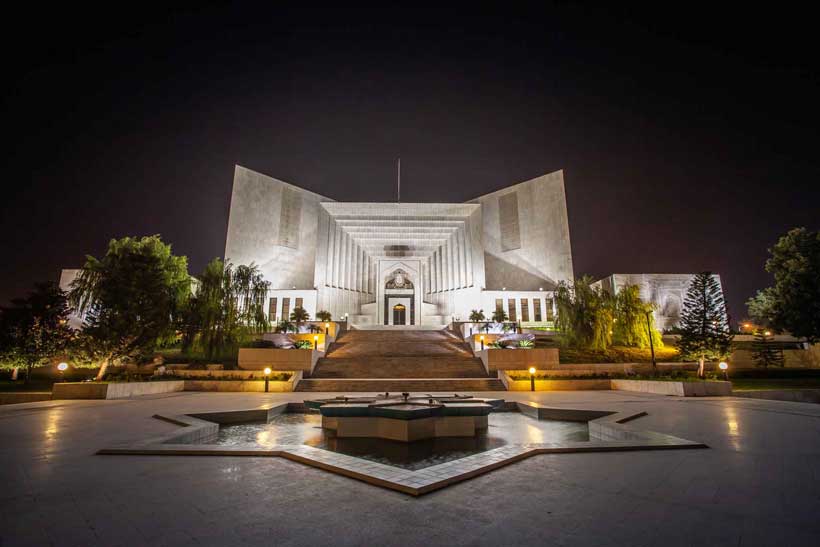 The weather is heating up. As the May is ending, Political temperatures are soaring. The fate regarding the country's political and economic stability will be measured in the upcoming days. Earlier, PDM built momentum by taking on institutions. Maryam Nawaz raised the temperature by targeting key personalities and institutions. Allegations were bursting against the institutions in all dimensions. Today, we witness reversal of roles. Accusations have been outflowing in every Jalsa by PTI. But now suddenly, the "accusations" turned into "acknowledgment". "Complaints" started transforming into "Compliments". Is it the change of narrative? Is it another U-turn? Or is it the restoration of confidence in the institutions? Where will this chaos end?
The Supreme Court's "decision" or as they say "opinion" or "binding" on Article 63 A has raised some pertinent questions on the status of CM Punjab election? In the interpretation of Article 63 A of the constitution, the Supreme court categorically condemns the practice of horse trading by calling it "a cancer afflicting the body politic". Supreme Court in its decision of 3-2 rejected the vote count of these dissident members against the party directives. So the future of the Chief Executive of Punjab is now under threat because it is contrary to what happened in National Assembly. The political instability continues and the situation is messy.
In light of this verdict, Hamza has a support of 172 MPAs in Punjab assembly but at the same time, he also has 4 dissenting members which draws the figure to 168. Now further moving ahead, PTI and alliance also has a collective figure of 168 votes minus 21 dissenting members. The situation here in Punjab is way too complex now. A support of 186 members is required for a clear majority in Punjab assembly to formulate a government. This current Punjab government can either fall through a governor led vote of no confidence or a Supreme court order. The governor even has a right to dissolve the assembly with his discretionary powers according to Article 112 (2) of the constitution. Supreme Court has already made its decision on cross voting against Party fiat. Now legal experts are interpreting the decision in their own dictionaries. What will happen in Punjab? What will happen on the federal level? Will there be an election call? If so, what will be the care taker setup? Will there be a fresh mandate? Who will make the hard economic decisions? Lot needs to be answered in these crucial times.
From "My judges disappointed me" to "Thankyou Supreme Court", a lot has happened and a lot is ready to take place. Islamabad is full of gossips, interpretations, whispers and predictions these days. There is something seething under this political turmoil. The Red zone is under a lot of pressure whether politically or economically. Pre – Elections, Elections and then Post elections, we have a lot of consequences of a lot of hard decisions. But hard decisions need to be taken. Question is who is ready to make the hard choices? Be Afraid!!
The sizzling "Political Matrix"; What will happen now?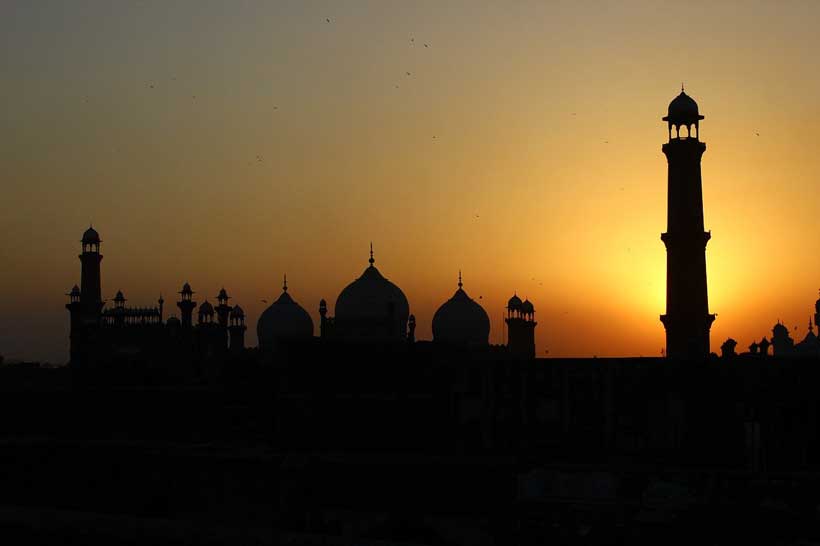 Politics in Pakistan is unfortunately leaving scars that will fade away not that easily. Islamabad today is wrapped in thick political clouds since past few weeks. These last few weeks have altered all assumptions and calculations in the national political matrix. While the political landscape today is sizzling with intensity, aggression and strain the economy is shattering every day. Who is to blame for? What will happen now? And will sanity prevail?
The entire edifice of the "conspiracy mantra" which even made PTI commit violation of the constitution stands demolished today. It was one of the worst advices Imran khan could ever get from his party among the list of many others. Sadly he made his entire politics captive to this conspiracy myth. But today no one questions them on the impact it had on our foreign policy. US today feels betrayed, Saudis not ready to give aid, Chinese worried about their stakes and it continues. So diplomatically this conspiracy mantra has damaged Pakistan like anything.
Imran Khan's followers see nothing wrong in what he says and what he does. They absolutely reject all the facts, all the logics and embrace the rhetoric which is fuelling more today with a greater intensity. Imran khan is leading this campaign more aggressively. Khan very well knows that bringing large crowds to Islamabad will have an impact only if there is some kind of aggression. The leaders on different occasions already hinted towards an aggressive March. He very well realizes that the figure of 2.5 Million is unrealistic but keeping in view the size of Islamabad, 0.1 Million crowd will even be perceived as a bigger crowd. So can he force the early elections at this stage? How will the government react to it? For instance let's accept this narrative that the pressure of crowd aids PTI in getting an early election call and PTI wins it. So now what next? How will you deal with the mighty US? The economy is already sinking. You need aid to feed it but no one is providing you that. Then how will you stop dollar from going above 200? How will you provide relief from the soaring fuel prices when you won't have money for a subsidy even? Forget about one lakh jobs and 50 lakh houses.
From the past few weeks we haven't heard any PTI leader telling any economic plan or any diplomatic plan to revive relations. How will you deal with the IFI's, World Bank & IMF when they're all US controlled and as per your narrative you won't accept "Amreeka ki Ghulami" or USA's dictatorship.
So now what options the present regime has? The government would of course like to stop this building dangerous momentum of "Azadi March". They would not like any big clash in Islamabad which results in bigger mess and chaos. The PDM government also has a much bigger fish to deal with, the same sinking economy. They came into power with this narrative to fix economy as former Premiere was unable to do it. The key cabinet members made more than two different official visits. The instructions are coming from London today as a decisive power so who will run the government? Who will run the system? Will the IMF aid? What will be the upcoming budget about? This upcoming budget is a bigger risk for this government along with an already announced to Long march call. Khan has already played a dangerous narrative especially with the blame of another conspiracy being made about his Life.
The stakes, the narrative and the politics of every party is at risk today. But above that, Pakistan is at risk. The dread is in the air. The end of May will be heated ferociously in Islamabad, whether politically or meteorologically.
Sri Lankan economic crisis and the China factor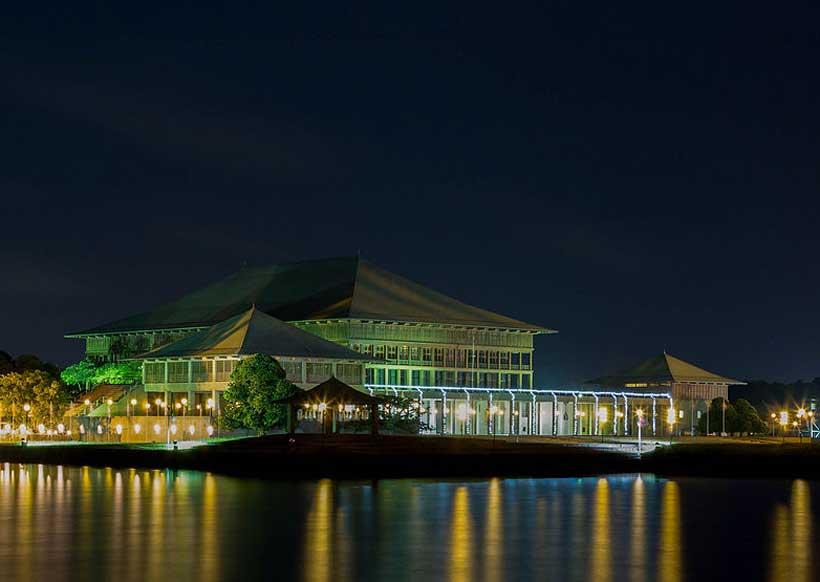 After the resignation of Mahinda Rajapaksa, Ranil Wickremesinghe, who is the sole member of the United National Party (UNP), was sworn in as Sri Lankan Prime Minister on Thursday, May 12, 2022. Wickremesinghe will be holding the position of Sri Lankan PM for the sixth time. While the new Sri Lankan PM is a seasoned administrator, the task of restoring even a modicum of normalcy to the island nation's economy, which is currently facing its worst economic crisis since its independence in 1948 seems to be a Herculean task (Wickremesinghe has clearly indicated, that his first task will be ensuring the supply of electricity, diesel and petrol to the people).
The grave economic crisis, which has resulted in acute shortage of food and essential commodities have brought ordinary people on the roads and demonstrations have resulted in violence and loss of lives (the Sri Lankan President had to declare a state of emergency twice first last month and then earlier this month). There had been a growing clamor for the resignation by President Gottabaya Rajapaksa but Wickremesinghe was sworn in after the exit of Mahinda Rajapaksa (protests have been carrying on even after the swearing in of Wickremesinghe)
During his previous tenure, Wickremesinghe had tried to reduce Sri Lanka's dependence upon China, and in his current tenure he will be compelled to do the same. He had also been critical of the previous government for not approaching the IMF for assistance (Wickremesinghe has been repeatedly accused of being pro-west and having neoliberal leanings by many of his political opponents).
It would be pertinent to point out, that the PM had also batted for a coordinated regional response, by SAARC vis-à-vis the covid19 pandemic. The new Sri Lankan PM has also been an ardent advocate of improving ties with India.
While it is true, that Sri Lanka finds itself in the current situation due to economic mismanagement and excessive dependence upon the tourism sector (which faced a severe setback as a result of covid 19), it is tough to overlook the level of debts piled vis-à-vis China, and the fact that the Island nation was following China's model of economic growth with a focus on big ticket infrastructure projects.
Another South Asian nation — Pakistan which witnessed a change last month where Shehbaz Sharif took over as Prime Minister, replacing Imran Khan, also faces daunting economic challenges. Pakistan's foreign exchange reserves were estimated to be a little over $ 10 billion on May 6, 2022 and the Pakistani Rupee fell to its all time low versus the US Dollar on Thursday, May 12, 2022. Shehbaz Sharif ever since taking over as PM has repeatedly reiterated the importance of Pakistan's ties with China and the Foreign Minister Bilawal Bhutto in a conversation with his Chinese counterpart alluded to the same, with Pakistan's Foreign office in a statement released after the conversation between Bhutto and Wang Yi said:
"underscored his determination to inject fresh momentum in the bilateral strategic cooperative partnership and add new avenues to practical cooperation".
Yet, China has categorically said that it will not provide any financial assistance until Pakistan resumes the IMF aid program. Pakistan has been compelled to look at other alternatives such as Saudi Arabia and UAE, which have also said that without the revival of the IMF program aid will not be possible. Only recently, Chinese power companies functioning under the umbrella of the China Pakistan Economic corridor (CPEC) have threatened to shut down their operations if their dues (to the tune of 1.59 billion USD) are not cleared. China had also reacted very strongly to the terror attack on Karachi University in which three Chinese teachers lost their lives, this is the second such attack after 2021. China in recent years had also indicated to Pakistan, that it was not happy with the progress of the China Pakistan Economic (CPEC) project. The current government in Pakistan has repeatedly pointed to this fact.
One point which is abundantly clear from the economic crisis in Sri Lanka as well as the challenges which Pakistan is facing is that excessive dependence upon China has disastrous consequences in the long run. If one were to look at the case of South Asia, Bangladesh has been astute by not being excessively dependent upon China – it has maintained robust economic relations with India and Japan. Given the changing economic situation it is becoming increasingly important for developing countries, especially in South Asia, to join hands to confront the mounting challenges posed by excessive dependency upon China. US, Japan and western multilateral bodies and financial institutions need to find common ground and provide developing countries with an alternative economic narrative. It is also time for India along with other countries in the South Asian region to find common ground and focus on robust economic cooperation.