Da'wah in the West: Islamic "Just War"
In a research under the title "The Qur'an and War: Observations on Islamic Just War," from 2012, Dr. Joel Hayward says that his purpose is to analyze the holy text which underpins Islam and articulates its mandatory codes of conduct in order to determine what that text, the Qur'an, actually requires or permits Muslims to do in terms of military violence….
This article is intended to be useful — sufficient to dispel any assumptions that the Qur'an advocates the punishment, subjugation or even killing of "infidels" as well as to reveal its key concepts governing justice during wartime…
Even a cursory reading of the Qur'an will draw the reader's eyes to hundreds of scriptures extolling tolerance, conciliation, inclusiveness and peace, but also to a few scriptures that seem to be more aggressive…
"my conclusion (and that of every authoritative Islamic scholar) that the Qur'an is unambiguous: Muslims are prohibited from aggressive violence and are compelled, should war prove unavoidable, always to act within a code of ethical behavior that is closely akin to, and compatible with, the western warrior code embedded within Just War.
Hayward chooses to confirm his above-written assertions by trying to analyze verses that are used as warmongering by the "enemies of Islam." He claims that "many critics assert that verses 9:29 and 2:190-194 directs Muslims to wage war against any and all disbelievers anywhere who refuse to embrace Islam or at least to submit to Islamic rule." However, he says "they do not mandate Muslims to wage aggressive war or to inflict disproportionate or indiscriminate brutality."
Then surprisingly he turns to analyze the abrogation doctrine. He claims that "The Qur'an itself states in several Surah that Allâh's words constitute a universally applicable message sent down for 'all of mankind' and that it was a 'reminder' (with both 'glad tidings and warnings') to 'all' of humanity (Surah 34:28, Surah 39:41 and Surah 81:27). But what is the connection between abrogation and Islamic just war?
Hayward tries to prove the abrogation doctrine is non-existent. How he does so? Very simple: he just dismisses all Islamic classical exegetes and totally relies on the fresh new Islamic propagators in the West. Here is the main problem: the disqualification of Islamic classic and most important exegetes. In his words: "certainly most Islamic authorities on the Qur'an and Muhammad today, as opposed to scholars from, say, the more ambiguous medieval period (author's emphasis), are firm in their judgement that the most warlike verses in the Qur'an, even those revealed very late in Muhammad's mission, do not cancel out the overwhelming number of verses (author's emphasis) that extol tolerance, reconciliation, inclusiveness and peace.
Who are the exegetes that cancel these most important doctrine? Well, the oracles of Hayward are three, in fact four:
The British scholar Dr Zakaria Bashier (War and Peace), who claims that "all the beautiful verses throughout the Qur'an which instruct Muslims to be peaceful, tolerant and non-aggressive are No reason exists at all to think that they have been overruled."
The "Prolific British scholar Louay Fatoohi (Jihad in the Qur'an: The Truth from the Source), arguing that "overwhelming number' of Muslim scholars reject the abrogation thesis regarding war (author's emphasis). Fatoohi highlights the fact that throughout history the Islamic world has never acted in accordance with this extreme view, that Muslims have co-existed very well with other faith communities and that the 1600 million peaceable Muslims in the world today clearly do not accept the view otherwise, if they did, they would be at war as we speak."
Muhammad Abu Zahra (Concept of War in Islam), an important and influential Egyptian intellectual and expert on Islamic law, summed up the mainstream Islamic view by rejecting any abrogation thesis pertaining to conflict and stating that "War is not justified… to impose Islam as a religion on unbelievers or to support a particular social regime. The prophet Muhammad fought only to repulse aggression."
Sohaib Nazeer Sultan (The Koran for Dummies) makes the same point that the martial verse and the sword and those like it do not abrogate the more numerous peaceful, tolerant and inclusive verses.
However, not only we do not have any corroboration for these claims, we just have to believe they know better than Ibn Salama, al-Nasikh wal-Mansukh; al-Nahhas, al-Nasikh Wal-Mansukh; al-Baydawi, Anwar at-Tanzil wa-Asrar at-Ta'wil; al-Zarkasi, al-Burhan fi 'Ulum al-Qur'an; al-Suyuti, al-Itqan fi 'Ulum al-Qur'an; and Lubab an-Nuqul fi Asbab an-Nuzul; Fakhr al-Din al-Razi, al-Tafsir al-Kabir; Ibn Hazm, al-Nasikh wal-Mansukh; al-Zamakhshari, al-Kashshaf; al-Tabari, Tafsir; al-Wahidi, Kitab Asbab Nuzul al-Qur'an; Ibn Kathir, Tafsir.
You see, all these esteemed exegetes, biographers of Muhammad, highly acclaimed interpreters of Qur'an in Islamic religious history are put aside and thrown away by the new scholars of the 21st century, who use Da'wah as a diplomacy of deceit to mislead the infidels. It is as if James Madison and Thomas Jefferson have not written the US constitution, or that Alexander Hamilton, James Madison and John Jay have not written the "Federalist." Even better say, it is as if these personalities have nothing to do with the US constitutional and political establishment, and they all must be null and void compare to new propagators claiming totally the opposite about the history of the US.
Then, Hayward turns "the so-called 'verse of the sword of Surah 9:5." He claims
"Bin Laden certainly did draw upon the verse of the sword and other seemingly militant Qur'anic scriptures in his August 1996 'Declaration of War against the Americans occupying the Land of the Two Holy Places' as well as in his February 1998 fatwâ."
However, Bin Laden "is not representative of Islamic belief or behaviour." For Hayward
"It is quite true that, taken in isolation, Surah 9:5 seems an unusually violent pronouncement for a prophet who had for twenty years preached tolerance, peace and reconciliation (my emphasis). Yet it is equally true that, when read in the context of the verses above and below Surah 9:5, and when the circumstances of its pronouncement by Muhammad are considered, it is not difficult for readers without preconceptions and bias to understand it more fully… It is thus not as bloodthirsty as Robert Spencer and his colleagues portray it… it would only nowadays have any relevance and applicability if polytheists and idolaters ever tried to undertake and re-establish pagan practices in the Saudi Arabian cities devoted only to Allâh: Mecca and Medina. In other words, in today's world it is not relevant or applicable (author's emphasis and double emphasis).
Moreover, Hayward says Ibn Kathir said no such thing that the verse of the sword abrogates all peaceful verses ever previously uttered by the prophet, as Spencer claim: "Spencer mistakenly extrapolates this to claim, baselessly."
Well, the reader in Arabic and in English who reads Ibn Kathir classical Tafsir, is sure Ibn Kathir said verse 9:5 abrogates all the so-called peaceful verses. If one wonders how Hayward misunderstands what Ibn Kathir said, well here is Hayward's interpretation to another warmongering verse (4:89), which clearly claim to "seize and slay the infidels wherever you find them." This verse, Hayward says,
"is surrounded by so many other explanatory and qualifying verses that its superficially violent meaning is immediately moderated by its context of tolerance and understanding. First, it threatened violence in self defence only … Secondly, it stated that, if those aggressors left the Muslims alone and free to practice their faith, and if they did not attack them, but offered them peaceful co-existence, then Allâh would not allow Muslims to harm them in any way… The verse not only offered peaceful co-existence to those who formally made peace with the Muslims, but also to anyone…"
Well, this is indeed an interesting interpretation, yet it has nothing to do with the reality. What ridicule the situation is Hayward own words: first, there is a war against the infidels, but it is only "self-defense." Second, "if those aggressors left the Muslims alone and free to practice their faith, and if they did not attack them, but offered them peaceful co-existence, then Allâh would not allow Muslims to harm them in any way" (my emphases). In other words, if those "aggressors" yield to the Muslim demands, than peace prevails according to the Muslims' terms. This "coexistence" has one meaning: a total defeat and surrender to Islam, as those aggressors must to live under Muslims' terms. This is not exactly a peaceful coexistence.
Hayward is right when claiming that Surah 22:39 contains that first transformational statement of permission to fight in self-defense. However, he could not avoid using Da'wah, diplomacy of deceit, by claiming "Interestingly, it even extols the defense of houses of worship, including the churches of Christians and the synagogues of Jews." Where from he has taken this false statement?
Hayward continues by claiming that
"In every Qur'anic example in which warfighting (qital) is encouraged for protection against oppression or violence, verses can be found that stress that, should the wrongdoers cease their hostility, then Muslims must immediately cease their own fighting."
Well, the root q-t-l (noun Qitāl) means slaying, killing, fighting, slaughtering. It appears 123 times in the Qur'an, of which thirty-four times in the Meccan Sûwar and eighty-nine times in the Medina Sûwar, and it reveals the warlike character of the Arab Islamic political culture. The purpose and rules of Jihād Fī-Sabīlillāh and Qitāl merge together, being an inseparable part of Islamic roles, motivations, and targets. Both have the same objectives to make Islam dominant over all other religions. That is why Jihad is the inspiration, the call to bring Islamic religious and political superiority, while Qitāl is the earthly act of fighting and slaughtering the infidels.
As a propagator of Islam, Hayward could not escape praising Muhammad as a pacifist tender person and anti-war hero:
"Muhammad was no warmonger and forgave and pardoned mortal enemies whenever he could. This "reluctant warrior," to quote one scholar, urged the use of nonviolent means…
Muhammad recognised that wars were so unpalatable to his peace-loving community that, even though the causes of Muslim warfighting were just, he had to go to extra lengths…
However, the truth is unfortunately very different. Hayward have to learn the three best and most acclaimed biographers of Muhammad: Ibn Ishaq, Sīrat Rasûl Allāh; al-Tabari, Ta'rīkh al-Rusûl wal-Mulûk; and al-Waqidi, Kitāb al-Maghāzī, as to really realize the way and the character of the wars conducted by Muhammad and his believers. Even personally, the list of Muhammad's killing is long.
Hayward states that "the Qur'an repeatedly enjoins Muslims to remember that, whenever possible, they should respond to provocations with patience and efforts to facilitate conciliation." But he does not mention that this command was true only to the Meccan period, when Muhammad and his community of believers were small, weak and vulnerable, compare to the Meccans. This is something to recall: after 12 years of religious preaching at Mecca there were only 150 believers, including women and children. However, to introduce the war-like character of the Arabs, 10 thousand joined Muhammad's ranks after his victory in the Badr War, in March 624.
Only at the end of his research, Hayward refers to topic, mainly "Observations on Islamic Just War." He claims that
"The reasons for going to war expressed within the Qur'an closely match those within jus ad bellum, the Just War criteria which establishes the justice of a decision to undertake combat. The criteria include Just Cause, Proportionality and Last Resort" (my emphasis).
He has done nothing to prove this claim. He claims that
"Muhammad would instruct them to fight honourably, not to hurt women and children, not to harm prisoners, not to mutilate bodies, not to plunder and not to destroy trees or crops."
However, from reading Muhammad's biographers and other Islamic reliable sources, the picture is the opposite. I have referred to these, only from Islamic exegesis in the first chapter of my book: Islam and the Infidels.
From reading his research it is doubtful if Hayward knows Arabic well, which a great fault is. However, he is also mistaken by claiming that
"Abu Bakr, the first Caliph, compiled the Qur'an's and the prophet's guidance on the conduct of war into a code that has served ever since as the basis of Islamic thinking on the conduct of battle" (my emphasis).
Well, Abu Bakr lived only two years, and only Uthman, the third Caliph, compiled the Qur'an, in 644. To be more accurate, this period of the four first Caliphs, al-Khulafā' al-Rashidûn, prove the warmongering character of the Arabs: in less than 30 years, there were two civil wars; the great rift separation in Islam, between the Sunnah and the Shī'ah, and three of the four Caliphs were murdered.
Hayward is now back to the issue of Jihad. He claims:
"Interestingly, given that jihad is now associated with extremists who are full of hatred, like Osama bin Laden and other terrorists, the Qur'an does not allow hatred to form the basis of a military or other armed response to perceived injustices" (5:8; 3:134).
Well, he should read the paper published in Modern Diplomacy (January 19 and January 27, 2016), concerning hatred. Yet, he continues by misquoting verses 2:256 and 5:32. These verse were dealt very extensively in my Da'wah papers on Modern Diplomacy (February 22, and March 4, 2016).
Hayward adds insult to injury by claiming that
"Despite rejection by several powerful Jewish tribes, Muhammad remained convinced that the Jewish and Christian faith communities (as opposed to individual tribes which acted treacherously) were eminently acceptable to Allâh."
Well, the truth is that the three Jewish tribes of Medina were deported and massacred, their women and children were forcefully Islamized, and their belongings were seized and taken. The truth is that in Arabia the Jews were passed through process of genocide and ethnic cleansing, being the "worst enemies of Allah;" "like apes and pigs."
Again, Hayward makes his work cheap by claiming that
"jihad, far from meaning some type of fanatical holy war against all unbelievers, is the Arabic word for "exertion" or "effort" and it actually describes any Muslim's struggle against the things that are ungodly within him or her and within the wider world.
Well, this is incorrect. Jihad comes from the third conjugation of the root j.h.d. and it means war. From here comes Mujāhidûn and Jihād. Indeed, it is mentioned (not in the Qur'an and not in an authentic, Sahīh, Hadīth) there is al-Jihād al-Akbar (the spiritual Jihad as compare to al-Jihād al-Saghīr, but it is also clear that al-Jihād al-Akbar will be practiced only after al-Jihād al-Saghīr is finished, meaning there will be infidels and Islam prevails.
Hayward concludes his research by bringing a long statement
This article is not an attempt at religious apologetics. It is written by a scholar of military strategy and ethics for a military audience in an endeavour to demonstrate that the world's second largest religion (only Christianity has more adherents) includes at its core a set of scriptures that contains a clear and very ethical framework for understanding war and guiding the behaviour of warriors" (Author's emphasis).
Well, it is the right time to directly refer to the subject matter raised by Hayward, which was unfortunately highly apologetic and misleading.
Just war in Arabic is Sīyār. Reading the Islamic Four School of Jurisprudence (Maliki, Shafi'i, Hanbali and Hanafi), and the Sharī'ah (Ahmed ibn Naqib al Misri, 'Umdat as-Sālik; Ibn Rushd, The Distinguished Jurists Primer; and Abu Zakariya Yahya, Riyad al-Sālihīn), clearly reveal there is no concept of "Just War" in Islam as in Western, Judeo-Christian thinking. From Islamic vantage point, any war which is directed against the infidels is morally justified and religiously legitimized. It comes even from the names: Islamic wars are not Hurûb (plural of Harb), but rather Futûhāt (plural of Fath), which literally means opening the world to the call of Islam.
Muslims wage Jihad in order to occupy the world and bring it under its fold, and/or to disseminate the religion to all humanity. This is why it is a just war to achieve a legitimate and a sacred cause. They wholeheartedly believe that their territorial expansion and their use of force and coercion against the other is not aggression but a fulfillment of the Qur'anic command to spread Islam to all humankind. The distinction is clear: every war activity in Islam is described as totally defensive, and every move of the infidels is defined as totally and undoubtedly aggressive.
The normal and justified relationships between Dār al-Islām, the domain of Islam, and Dār al-Harb, the domain of war, where the infidels reside, is a state of infinite war. The Muslims are totally justified in their state of belligerency against the infidels. Dār al–Islām is conceived as any territory conquered by force in the history of Islam, to become Waqf. By this reasoning, all territories of the infidels in Dār al-Harb, must be subdued or eliminated.
A lasting peace between Dār al-Islām, being a religious and political community, and Dār al-Harb is impossible, until Dār al-Harb no more exist. When the entire world has become Dār al-Islām, submission (Islām) to Allah will become the law of the nations. Until then, war is the normal and lasting state. Dār al-Sulh or Dār al-'Ahd exist only when Muslim power is weak and they cannot win over the infidels. Arab-Islamic political culture institutionalizes the conflict as the natural state of affairs. The word Salām denotes a state of security within the Muslim community (Ummah) and only those coming under its rule and governance. Everything is temporary and subject to change, in accord with Muslim values and interests.
Majid Khadduri, a world leading authority on Arab definitions of peace and war states clearly: Arabs and Muslims view peace with infidels only as a tactical means for achieving their strategic objective. It is a valid instrument only if it serves the Islamic interests. Peace constitutes a temporary break in the ongoing war against the infidels, and it is clearly seen from the intriguing 1,400 year sequence of wars, terrorism, alliances and violent violation of agreements and treaties between Arabs and Muslims and others. Muslims might come to terms with the enemy, provided that they should resume Jihad after the expiration of the treaty, or according their interests. By their very nature, treaties must be of temporary duration, for the normal relations between Muslim and non-Muslim territories are not peaceful, but warlike.
Islam could not abolish the warlike character of the Arabs who were constantly at war with each other. It indeed reaffirmed the war basis of inter-group relationship by institutionalizing war… transforming inter-Muslim war into a holy war designed to be ceaselessly declared against those who failed to become Muslims (pp. 53-4). This change, as a matter of fact, did not imply abandonment of the Jihad duty; it only meant the entry of the obligation into a period of suspension… There is no permanent compromise with non-believers (pp. 64-5).
This is summarized in a statement by the renowned Ibn Khaldun (1332-1406)
In the Muslim community, Jihad as the holy war is a religious duty, because of the universalism of the Muslim mission and the obligation to convert everybody to Islam either by persuasion or by force. Therefore, caliphate and royal authority are united in Islam, so that the person in charge can devote the available strength to both of them at the same time.
Muhsin Khan, The Translator of Sahīh al-Bukhārī into English states
So, it is incumbent upon Muslims to follow the path which Allah's Messenger adopted to avoid polytheism and heresy in all its shapes and to take the Qur'an and the Prophet's traditions as torches in front of us to guide us. We have to teach our brethren and convey the message to non-Muslims all over the world as much as possible in order to save them from the Hell-fire. We have to prepare ourselves to stand in the face of our enemy and to possess the means of power and to participate in the progress of useful industries in order to protect our religion and be powerful enough to face our enemy, as Allah ordered.
War of shadows: The psychological and media dimension of future clashes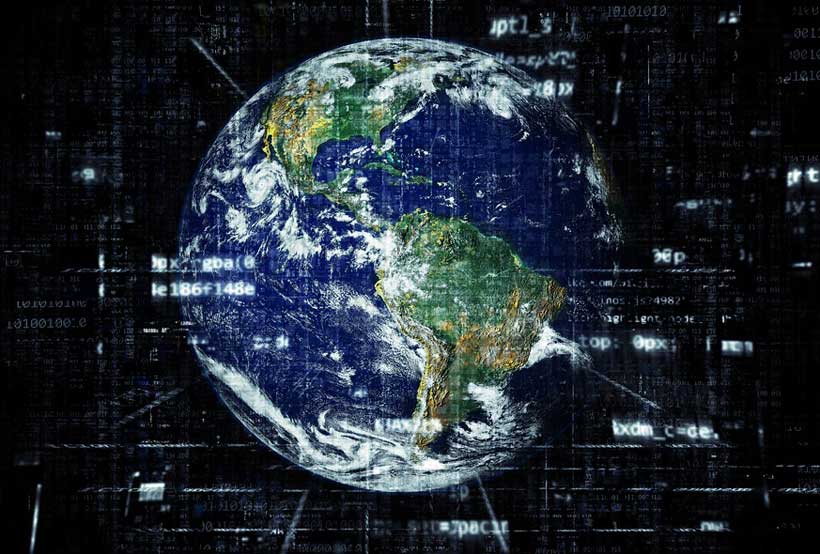 The Soviets called it "the shadow theatre", i.e. the set of psychological warfare techniques of the time, in the Cold War world.
Maskirovka, in particular, e.g. everything is camouflage, deception, real psychological warfare, disinformation.
In fact, if we analyze the psywar techniques currently used, we realize that we are still at the Cretaceous period.
No sectoral influence operations, no action on subjects or public targets, little knowledge of the new discoveries of social psychology and biopsychic evolution.
The scenario of Western psywar operations is still not very brilliant.
Obviously, explaining to the Defense Ministers of Western countries what these operation are about is a very difficult mission that few people would be able to accomplish successfully.
Actually, nowadays the old maskirovka is not the cover, the shell of real operations, but its true essence.
Just as today's industrial production is, above all, communication, induction of a certain behaviour, identification of a target of customers, development of a product that meets their psychological and symbolic needs, currently also war is above all maskirovka well before being military and destructive struggle.
Nobody cares where engines are produced, which are now all the same, but certainly the market is interested in the symbolism of goods, in its evocative potential and in the ability to define the status of those who buy them.
Furthermore, in an old CIA manual, the Soviet "active measures" were defined and classified as follows: a) the Center gives the green light for a strategic disinformation campaign; b) the news, which is never entirely true or entirely false, is prepared and packed; c) the dezinformatsja news is disseminated abroad so as to later check the results.
The results are eminently practical: the "Euromissile battle" narrated by Michel Tatu, the long end of the Vietnam war, the management of Soviet foreign policy after the Helsinki Treaty.
But that is not all: currently, the intelligence mainly consists of economic effects, which are continuous and complex. The shift from the Soviet "active measures" and from the political-military clash to the industrial one marks a large part of the post-Cold War period.
All true psychological warfare is active and proactive, but the whole Western warfare doctrine is defensive and passive, which means it does not exist.
Hence it is not necessary to wage war manumilitari, for the additional reason that the enemy's enterprises and infrastructure will be good also for us. At a time when the value chains are now fully global, when cars are manufactured in Spain for the German market and in China for the Indian one – not to mention drugs, the active ingredients of which are produced in India for the French market and even in Mexico, but for the Canadian one.
All contemporary intelligence, however, is targeted to the economic and technological resources of the possible enemy and operates – 24 hours a day – on the Web and also in the traditional media machinery.
Hence, those who win are not those who have the best weapons or the best products, but those who creates the best and most convincing storytelling around them.
It is therefore useful to see how the old "shadow theatre" is being changed and perfected.
This is what is needed in a situation of actual integration of all large companies, not only global but also national ones.
In the field of social media, for example, the most widespread tactics are those of "selective censorship", or the hacking of sensitive information, which becomes hegemonic in the common discourse, or even the manipulation of the Internet search algorithms, with a view to linking some content to other one, in a completely unreasonable way.
30-40% of the news that can be found online is designed to deceive at least some of the readers.
Deception: not to mention something and tell the truth about everything else or, instead, to create a storytelling in which real things appear surrounded by completely fake data.
How so?
By changing the perception of facts, or the news about the facts, with strong or weak adjectives and nouns, or with universal symbols, and even with references to people or things of great fame, either negative or positive.
15% is the average quota of experts taken out by the automated texts that can be found on the World Wide Web, while about 60% of all readers are usually put on the spot by the texts and news available on the Web.
The Canadian Services have provided this statistics.
The operating techniques are now known to everybody: a) the Bot, a software that automatically operates on the Web, by selecting the content; b) the countermessage, indeed a message that offers the "true" or "fake" version of what has been said previously; 3) the Denial of Service (DOS), the temporary disruption of the Web for a certain user, and the old Disinformation; 4) the Noise that covers the relevance of the data sequence useful for understanding a certain message; 5) the Search Engine Optimization (SEO), the optimization of the number of visitors to any website.
On the technical and ideological levels, there are other online practices that are used daily by the authors of Disinformation: a) the BOTs coordinated with each other, which create a series of cross-references that reinforce the (fake) news that is to be spread; b) the use of false Internet "domains" in which websites and content similar to those of the "enemy" are created; c) the use of e-mails or websites that are pirated and disseminate news opposite to those that the primary user would like to spread.
Contradiction, lie, defamation.
We are still at the old theme of the aria "La Calunnia" ("slander is a little breeze") of the Barber of Seville, as well as the "flower duet" of Madama Butterfly, but all with a firepower that Rossini or Puccini could not even imagine.
There are two profound and conceptual limits to these operations. The first is that, in spite of all possible technological refinement, the basic psychological mechanisms are always the same: personal defamation by sexual or other means- just think of the "Tangentopoli" operation in Italy (the judiciary probe known as Bribesville) at the end of the Cold War and, finally, of the elites' structural inability to separate wheat from chaff, news from disinformation.
If we do something to help a government and then it falls into the trap of dezinformatsja, everything is useless. And this has often happened.
Ministers who tell you that they read it in the newspaper "Corriere della Sera" (bravo!) or that it was whispered to them by some intelligence agents without any qualification – and hence you need to check whether, as Harlequin, they are Servants of two Masters. It has often happened.
Hence, in many cases, currently the maskirovka strikes back and negatively changes the decision-making of those who have carried it out. The ruling classes that know it can save themselves, while the others and their countries are bound to become "servant of two masters" and, in any case, irrelevant.
There are also the undesired effects.
For example, it happened that the reputation of a ruling class was tarnished by convincing citizens that all politicians were "dishonest and thieving" and later we needed to stabilize a country in disarray and adrift without a guide, possibly recovering some of those who had been dismissed as "thieves", thus creating a cognitive dissonance with the previous message conveyed.
However, how can we optimally develop the possibility of an IT attack (but not necessarily this type of attack only) on the decision-making system and on the public of a target country?
The attack will be successful if, for example, there are no useful sources of good information.
Without a reserve of serious, objective and truthful news and interpretations, the whole public and private system of security and education will fail in the long run.
Another excellent condition to launch an attack is uncertainty: in a phase of financial, geopolitical, technological and even military insecurity, with terrorism any news – regardless of its importance -can generate innumerable domino effects.
Probably those who maintain uncertainty have a return – in this case mainly and economic and industrial one.
Nor should we neglect the fact that, if there is a lack of effective information available, the media channels can be bought and sold, infected by adverse agents and induced to acquire information only from certain sources, which are already compromised.
If the commercial goal is the target and above all the audience, everything becomes possible for a foreign operator with bad intentions.
No country, not even those which control the Web at best, is protected from similar operations.
With a view to keeping the situation under control – and this applies above all to those who deal with State Security – we need, at first, to ascertain who makes disinformation.
Very often an individual or a private organisation.
Then, obviously, the exact opposite must be done, but preferably using different mechanisms of action: a similar and possibly "fake" website in case of a Bot, or a personal attack if we are faced with a press campaign.
Hence never use the same usual means and mechanisms.
Generally, abstract and political motivations should not be overlooked: there are NGOs, States, political parties, and companies that usually keep on misinforming.
And often they are not even traced by the intelligence Services.
Obviously, there are also terrorists – but in this case we are talking about another communication system.
Who can say, for example, that German cars are better than Italian ones? Yet it is common sense, albeit wrong.
Nowadays all the environmental propaganda consists of behaviours that favour some countries and companies instead of others. But no one tells you so.
Indeed, this is the real news.
Fake news to be spread, of course, but also generic discontent and uncertainty.
A mass perception that a great Portuguese poet, Pessoa, would have defined as desassosego (disquiet and restlessness).
Obviously, it is even better to let all disinformation go on, with its parallel and unexpected processes, so as to see who makes it and what goals are pursued.
Usually such operations end quickly, but neither the perpetrator nor the victim knows their effects or duration.
Hence the primary goal of all dezinformacja techniques is the partial or complete alteration of the perception of reality.
It is therefore essential to understand the divisions within the opponent's field.
Popular or elitist.
If we believe that all enemies are the same, we operate for their propaganda and any operation of "psychological warfare" is always inhibited to us.
An essential resource in this field is the conspiracy theory.
The field of others is segmented, but the absolute uniqueness of those who generated the content we do not like or that harm us is assumed.
A well-managed conspiracy manages to work well where few other maskirovka techniques do so.
Perfect for simplifying all matters, it immediately identifies the aim of each psywar: to find the enemy, either true or false.
Another procedure is usually to use entities that everybody deems "third parties" to spread messages against the enemy (once again the current ecologism is full of examples in this regard) and then reinforce their message through other information sources: truth comes from repetition and the mind learns not from a single fact or event, or from a single person, but always from what Fritj of Capra called the mental ecosystem.
The human brain is made in such a way that it tends to believe both in repetition, but also in similarity and homogeneity.
Our brain has evolved only among human groups already formed. It is not by chance that, unlike what happens to animals, our brain maturation must take place in a post-natal social, family and group context.
Otherwise – as Nietzsche said – to live alone, one must be either a beastor a god.
Another factor not to be overlooked is that, as in all Gestalt psychologies, what counts is not only what you see, but also what you do not see.
As in the Rorschach test, the inkblots can be perceived either as a glass or two butterflies, but it is the outline, not the inside of the image that can suggest one answer or the other.
However, how can we counteract such an operation? Denial is always the best answer.
But it is simple and repetitive, always prone to others' psyops.
We can simply deny having received funding from a certain country.
Mere denial stops the game of cross-references and shadows that would develop if the victim of the operation were to dwell and go into explanations that 87% of the audience – on the Webor even in the old media, never follow. Those who justify themselves are always wrong.
Denial is used to make a quick fix, but it is certainly not a stable and definitive answer.
Another technique is to defame and attack those who make disinformation.
It works well, but once again it is a mechanism that does not last long.
A disinformation campaign is never opposed with temporary and limited makeshift interventions and stopgap measures.
Dezinformatsja is always a potentially endless flow, to which we must respond by creating a state of mind (not "news", but a stable and possibly ungrounded mental state) that is always potentially and equally endless.
It should also be added that our intelligence Services know nothing about these things. We are still focused on the protection of redundant critical infrastructure and possibly even of selected military and information networks. Everything is even too obvious.
Nevertheless, how can we avoid the defamation of one of our most famous chocolate creams in China?
Furthermore no one will be able to tell you what happens when there is defamation against our production system, as well as against our political system, which is, in fact, also a critical infrastructure.
Goodness knows what happened to our rubber before Pirelli's deal with ChemChina. And it was not China that took the first step.
If we also study the issue of the F-35 fighter that was not acquired by the German Armed Forces, you will also understand the resulting weakness of Chancellor Merkel and her "heir", as well as the short-lived successes of the Right, which always remains under the threat of being dismissed as neo-Nazi.
The neo-Nazis, however, were still pasture land mainly for the Eastern and Russian intelligence Services.
Hence using the professional ignorance of our politicians to defame our intelligence Services – as is currently happening – is certainly a perfectly orchestrated defamation operation.
A cheap politician who uses the intelligence Services to protect himself is like the main character of the "Manuscript Found in Saragossa", who files the silver ball he will put into the gun to commit suicide.
In a different way and with different effects, Italy is drifting to a condition very similar to Great Britain's in the Brexit phase.
A slow and subtle Italian destabilization, with a terrible and useless fragmentation of the voters and the political classes.
Nowadays in Italy there is a sort of geopolitical strike: the country is on the sidelines and reluctant to understand the reality of power relations and national interests.
In the case of the operations carried out by China, however, we have a completely different picture.
It should be recalled that, as early as 2014, China established the Central Leading Group for Internet Security and Informatization, chaired directly by Xi Jinping, in addition to the Cyberspace Administration of China. The Chinese leaders' central idea is to make national sovereignty possible in cyberspace.
This is not easy, but it can be achieved with technological hegemony and strategic wisdom.
Hence the importance of Huawei's 5G global fight and the concrete possibility of "controlling world innovation", as some Chinese leaders say.
Therefore, in the "war of shadows", we currently have to deal with the great influence operations, which are actions of cognitive modification, i.e. actions to change the perceptions, behaviours and decisions of certain target groups, in the country to be influenced, which can be changed to the benefit of the acting Power.
Or even very broad operations, which regard the whole political audience.
Conversely, the "influence campaigns" are operations carried out by an adverse and alien Power that tend to put together various small-scale and sectoral influence actions, which may have common goals or, in any case, not contradictory and opposed goals.
This means that through "influence operations", we can influence the actions of the rulings class, as well as all or part of the public in a country, or the activities of an allied country.
Influence actions are always linked to strategic deception and the possibility of exploiting the enemy's weaknesses, particularly those typical of moralism.
Currently moralism is a tool used by some countries against others.
Hence influence operations are certainly deception, but above all they mark a new Intention, or an Interference.
Nevertheless everything happens in the epistemic chain formed by single individuals, and then in the social or para-social sphere, characterized by the real relations among individuals, the real public sphere, the media, the elites, the "experts", the scientific and technical system of a country.
Currently all Western media are ever weaker and often not very attentive to influence operations because they are subjected to a very fast change of technologies, as well as a quick commercial trend of the system. We are all market oriented in the short term, and currently all the influence operations made so far exploit above all the technological, legal and economic weaknesses of the various countries to reach their own aims.
The vulnerability of the public is yet another issue. Considering the new technologies, there is not only the possibility for each psywar operator to change the perception of others' world, but also to do so in a covert way.
This applies to any Internet operator and any millennial kid.
And that is what counts. One hundred "denials", however developed, are always news.
There is also a psychological problem.
The above mentioned evolution has not provided us with a brain that always seeks the objective truth of facts, but we have a cognitive system that finds an acceptable reality day by day.
Phylogenetically, the conformity to a group is more important than a subjective psychology that always seeks only truth, be it objective or linguistic.
In economics as in politics, free riders always have a hard life. And they are always those who define a new paradigm. Enzo Ferrari invented luxury sports cars against everything and everyone. Some pasta makers in Northern Italy discovered they could sell dried Italian pasta any where in the world.
Not to mention advanced technologies, where Italian companies were bought to be destroyed (Hewlett-Packard with Olivetti, for example) or to be put out of business, or the export of mass technologies, such as Piaggio in India.
Hence we often have to deal with the confirmation bias, i.e. the psychological tendency to ignore information that goes against accepted beliefs, or with the creation of a protective apparatus against threats to identity and team spirit.
Therefore we have to do with a series of mass influence actions that are now typical:
a) Terrorism. Creation of fear, an essential element of influence operations, but also of the radicalization of certain themes. A primitive, but very effective solution. In this respect, just consider the case of Italy in the 1970s and in the 80s. The sword jihad is a different story, but often not dissimilar to that of "red" terrorism in Europe.
b) The operations of para-State organizations, i.e. criminal structures and vast organized crime. Or do you really think that the international crime organizations have been created and have become powerful on their own, like the Baron Munchausen, who rescued himself from quicksand by pulling himself out at his own hair? All criminal organizations have always been influence instruments.
c) There are also hackers, who operate divided to strike together. Consciously or not, 78% of them are operators of the Powers that support their projects.
d) Not to mention hackers having only economic goals. After making money they, too, are not aware of the fact they have resold their data to some countries, but not always those they like.
Hence how can you create a "narrative" for influence operations?
Nowadays you can certainly create a consistent, long, credible and wide-ranging storytelling.
Conversely, "negative" techniques tend to disrupt the narrative over a long period of time.
There is also distraction, the creation of an external objective far from the themes discussed.
Therefore, we propose to create an Agency or a unit of it dealing with the disruption of influence operations which, before the end of the Cold War, Italy hosted like no other country in the world to later maintain its Kantian "minority status" in the following years.
An Agency that can really carry out influence operations – actively, with no curbs and restraints other than the operational and technical ones.
Therefore, in terms of protection of Italy's industrial values, patents, as well as "reputation" of the country and its brands, even the less famous ones, we are now almost at death's door.
Hence it will be good to quickly reverse the course.
The Netherlands Government is resisting an effort by Dutch victims' families to find out why Ukraine's Government, on 17 July 2014 — when the Malaysian airliner MH17 was shot down while flying over Ukraine's civil-war zone — this passenger-plane had been guided by Ukraine's air-traffic control to fly through, instead of around (as it instructed other airliners), the war-zone. On 1 October 2019, now more than five years after 196 Dutch nationals had died from that incident, Holland's RTL News headlined (as autotranslated into English) "Cabinet considers research into Ukraine's role in disaster MH17", and reported that "The cabinet will examine whether further research is possible on the role of Ukraine in the disaster with flight MH17," because "A proposal … for the investigation received the support of all Parties present in the second chamber" of Holland's parliament. This news-report said that, "So far, the cabinet has not taken any steps against Ukraine. As far as we know, nothing is happening behind the scenes." Furthermore: "Last year, the Netherlands, together with Australia, decided to make Russia as a country liable. For the liability of Ukraine, according to the cabinet, there was 'no evidence' and also 'no research needed'." Moreover, Dutch Foreign Minister Stefan Blok said that "We don't see any reason for an investigation" into that, because "The government is trying to maintain its relationship with Ukraine," and "because then both the airspace of Ukraine and that of Russia should be looked at," and because "there are still no indications that Ukraine can also be held liable." But actually, from the very start of that investigation, there has been a secret agreement not to blame Ukraine for anything having to do with the incident. This agreement is kept secret from the Dutch people. Blok, in resisting to investigate why the MH17 was guided over the civil-war zone, was simply adhering to the secret agreement that Netherlands had signed with Ukraine on 8 August 2014. If he were to agree to the families' demand, he still would be obligated, by Holland's 8 August 2014 agreement with Ukraine, to find Ukraine not to have perpetrated the downing. But the families don't know this.
As I reported back on 24 August 2014, a secret agreement had been signed on August 8th between Netherlands, Ukraine, Belgium, and Australia, that Ukraine would have veto-power over any finding that their official "Joint Investigation Team" ("JIT") would issue regarding the shoot-down of the MH17. Malaysia was excluded from the Team, but was finally admitted, after agreeing to their secret terms — including not to blame Ukraine. Russia's RT headlined on 20 November 2014 "Dutch government refuses to reveal 'secret deal' into MH17 crash probe" and revealed that the Dutch Government was refusing to comply with its own Freedom of Information law by keeping this agreement secret. On 14 June 2016, the website "What Happened to Flight MH17" headlined "The vague role of Malaysia in the Joint Investigation Team" and reported that the JIT had actually been officially formed on 7 August 2014, and noted that, "In the limited number of public communications by JIT it is not mentioned what the role of Malaysia is in the criminal investigation." (Malaysia, unlike those other four nations, isn't a member of America's core anti-Russia alliance, which includes NATO and Australia, but is instead a neutral nation and therefore considered untrustworthy by the others.) Subsequently, on 21 July 2019, John Helmer and Max van der Werff revealed that Malaysia's Government rejects the 'findings' by the JIT (which, with no reservations, blame Russia for downing the MH17), but that Malaysia isn't violating the 8 August 2014 secret agreement, since Malaysia isn't saying Ukraine did it. Instead, Malaysia is saying that further investigations are needed, and that Malaysia possesses the black boxes and other crucial evidence.
The present report is an update regarding the entire matter of the shoot-down on 17 July 2014 of the MH17 Malaysian airliner over the breakaway Donetsk region of Ukraine. The additional facts which will be reported here regarding the MH17 incident shock me. I knew that U.S. President Barack Obama had become desperate for something to happen that would persuade German Chancellor Angela Merkel to endorse added sanctions against Russia regarding Ukraine, but I had had no idea, until now, as to what direct involvement, if any, he had had in the actual setting-up of the MH17 shoot-down. All of the source-evidence for the following can be clicked-through-to here by the reader, and this is important to do, for any reader who is skeptical (as all ought to be) and who wants to see source-evidence, for any assertion that seems outlandish. It's important especially because the case which will be presented here stuns even me, who had voted three times for Obama, first in his 2008 primary against Hillary Clinton, then once again in his 2008 general election contest against Republican John McCain; and then, finally, once more, yet again, in his 2012 general election contest against Republican Mitt Romney (who, incidentally, right now, is arguing for Trump's impeachment and replacement by Mike Pence; and who is famous for having said, in his 2012 campaign against Obama, that "Russia, this is, without question, our number one geopolitical foe"). I knew that Obama was the lesser of two evils, but I now recognize that I had had no idea of how evil that actually was. Here I shall report what I now know. This extensively documented reconstruction, of the MH17 incident and of how it came about, seems to me to disprove the fundamental Western 'historical' narrative about contemporary international relations, and to signal the necessity for a fundamental rewrite of the mainstream view of world history in our era. At the very least, it disproves that view — the mainstream view or 'history' of our time. Whatever the truth might be, it certainly cannot be anything even approximating that 'historical' mainstream. Mainstream recent 'history' is, now more clearly than ever before, a sinister and carefully orchestrated myth, as will be demonstrated here in what follows.
The essential background information regarding the MH17 must be presented at the start, and it's accurately portrayed in an 11-minute video. The first-ever news-report to display and assemble in an easily comprehensible way all of the crucial facts constituting the background context that's necessary in order to understand the MH17 event and what caused it, was an 11-minute video compilation, which was uploaded to youtube on 12 March 2014, and which you can see here. It's 100% true, nothing at all deceptive in any way, and it still remains, in my opinion (after my seeing it around 50 times and considering it from a multitude of different perspectives), absolutely a masterpiece, the only perfect public-affairs video that I have ever seen. Beyond that essential background information to the MH17 event, now follows (and entirely within that factual background-context), a summary in more detail, focusing in, or zooming onto, the MH17 event itself, more closely:
This will be a summary, which — since it might seem incredible to anyone who doesn't already know the evidence — will immediately be followed by the evidence, all clickable here to each source (though not necessarily via only a single click). The first sentence of the summary will summarize the essential background information to the MH17 event — meaning here only information on the background that's essential in order to be able to understand the context in which the information that is to be newly introduced here regarding the MH17 event will fit into that bigger picture — and this opening sentence will therefore itself be linked to more-detailed summaries of key aspects of that background part, each aspect of which itself contains links to all of the source-evidences there regarding that aspect of the deepest background, so that the full background will be accessible from the links that are provided here, and the new information, which is to be provided at the end, will be entirely understandable within the context of that full background.
Here, then, is the overall summary, including the heavily-linked opening sentence regarding this event's deep background:
President Obama not only perpetrated the February 2014 bloody coup in Ukraine which he had started by no later than 2011 to plan and placed into operation on 1 March 2013 inside the U.S. Embassy in Kiev (months before the democratically elected Ukrainian President whom he was to overthrow decided for Ukraine not to accept the EU's offer of membership), but Obama and his NATO were so determined to reverse the coup's resulting breakaway, from Ukraine, of Ukraine's two most anti-nazi districts, Crimea and Donetsk, that Obama and his NATO then set up the shoot-down of the MH17 airliner by Obama's newly-installed nazi Ukrainian government, with the objective being to promptly blame it against Russia. Obama was, at that time, in early July 2014, desperate for there to be a pretext on which the European Union would join the U.S. in greatly hiking sanctions against Russia regarding Ukraine. What the most-recent information will show is this: Obama and his NATO were intending to use this false accusation against Russia as a pretext not only to hike anti-Russia sanctions but ultimately to invade both Donetsk and Crimea and risk WW III in order to coerce those two regions back again into Ukraine — now to become (like the rest of Ukraine) under the control of the U.S. regime. The reasons why that plan failed (was aborted) were, first, that Malaysia's Government held in international law the unchallengeable right of ownership over the airliner's black boxes; and, second, that there was especially one member of NATO, Angela Merkel, who refused to risk WW III and to join into Obama's extremely psychopathic scheme, since it risked the whole world over his determination to grab the entirety of Ukraine. Obama always refused to proceed forward with a geostrategic plan if it was strongly opposed by at least one core ally — in this particular instance, he knew enough not to drive Germany to abandon NATO and to ally with Russia (especially since Russia itself was his actual target in his coup to take over Ukraine). By declining to move forward without Merkel, all of those immediate risks to the world were avoided. Furthermore, Malaysia's holding the black boxes was especially a problem for Obama and NATO, because any preparation for a U.S.-NATO invasion of Donbass and Crimea would spark Malaysia to go public with what it already knew about the U.S.-NATO lies regarding the MH17 incident. Obama possessed no ability to prevent that response from Malaysia. Not only Germany, but also Malaysia, possessed power in this situation, and Obama, fortunately, yielded to it. (Of course, the great worry about Trump is that if he gets into a similar situation, he might move forward regardless.)
Also noteworthy — especially for Dutch citizens and the families of the passengers on that airliner — the Netherlands Government had been one of the largest financial backers of the February 2014 U.S.-planned overthrow of Ukraine's democratically elected President. For example, it was the largest single donor, listed at $793,089, to Hromadske TV, which was the leading station that advocated for forcing that President out of power. Whereas the U.S. Government had organized and ran the overthrow, and spent far more on it (over $5 billion) than did any other nation or individual, the U.S. was only the second-largest donor to that station, at $399,650. So: Holland's government had a significant investment in the post-coup regime, even before that post-coup regime shot down the MH17 plane and thereby slaughtered its 283 passengers, of whom 196 were Dutch. This is yet another reason why the Dutch Government's heading this investigation in which Ukraine — another member — should be a suspect but is instead a juror, nullifies any rational authority to its 'findings'.
One of my more important early news-reports regarding the MH17 case was the 24 August 2014 "MH-17 'Investigation': Secret August 8th Agreement Seeps Out", which article, referenced near the opening of the present article, documented that the secret agreement amongst the 4-party official MH17 'investigative' team — Netherlands, Australia, Belgium, and Ukraine — gave each one of those governments an absolute veto over any public announcement or 'finding' from the 'investigation', so that if Ukraine, which was a prime suspect in the incident, were to disapprove a 'finding', then the team wouldn't be allowed to issue it. This is like giving a murder-suspect veto-power over the investigation into the murder. It shows how poisoned that whole official 'investigation' was, even at its very start. This is important to understand.
Another especially relevant news-report from me was the 7 June 2015 "Obama Sidelines Kerry on Ukraine Policy", which noted that Obama supported the position of Victoria Nuland, the Assistant Secretary of State for European and Eurasian Affairs, who favored the U.S. backing an all-out invasion of Crimea and Donbass by Ukraine, and that Obama rejected the position of her boss, John Kerry, the Secretary of State, who opposed that policy. "Kerry, for his part, now faces the decision as to whether to quit … or else for Kerry to stay in office and be disrespected in all capitals for his staying on after having been so blatantly contradicted by his subordinate." (This wasn't the only instance when Obama trashed Kerry's work: he likewise did it when Kerry favored the U.S. agreeing with Russia that, in a Syrian-war cease-fire, not only ISIS but also Al Qaeda-led forces in Syria could continue to be bombed. Russia was bombing both, but Obama refused to accept a ceasefire in which Russia would be allowed to continue its bombing of Al Qaeda, not only of ISIS. It was the ultimate humiliation of Kerry, and effectively ended his career in government.) This displays Obama's profound hatred of Russia.
My last major report on MH17 was on 31 December 2018, "MH17 Turnabout: Ukraine's Guilt Now Proven". That presents conclusive checkmate against the U.S.-NATO case blaming Russia for MH17 (that case being run by the Netherlands Government, which simply ignores its case having become disproven by that evidence).
Here's the more-recent report, what I did not previously know, which comes from the great independent Western journalist living in Moscow, John Helmer; and presented here are the highlights from his report — a report that fills-in crucial additional details ofthe same historical narrative that I have previously documented regarding the MH17 incident:
"MH17 Evidence Tampering Revealed by Malaysia – FBI Attempt to Seize Black Boxes; Dutch Cover-Up of Forged Telephone Tapes; Ukrainian Air Force Hid Radar Records; Crash Site Witness Testimony Misreported" John Helmer, 21 July 2019
A new documentary from Max van der Werff, the leading independent investigator of the Malaysia Airlines Flight MH17 disaster, has revealed breakthrough evidence of tampering and forging of prosecution materials; suppression of Ukrainian Air Force radar tapes; and lying by the Dutch, Ukrainian, US and Australian governments. An attempt by agents of the US Federal Bureau of Investigation (FBI) to take possession of the black boxes of the downed aircraft is also revealed by a Malaysian National Security Council official for the first time.
The sources of the breakthrough are Malaysian — Prime Minister of Malaysia Mohamad Mahathir; Colonel Mohamad Sakri, the officer in charge of the MH17 investigation for the Prime Minister's Department and Malaysia's National Security Council following the crash on July 17, 2014; and a forensic analysis by Malaysia's OG IT Forensic Services of Ukrainian Secret Service (SBU) telephone tapes which Dutch prosecutors have announced as genuine.
Watch it in full here. …
The film reveals the Malaysian Government's evidence for judging the [Joint Investigative Team] JIT's witness testimony, photographs, video clips, and telephone tapes to have been manipulated by the Ukrainian Security Service (SBU), and to be inadmissible in a criminal prosecution in a Malaysian or other national or international court.
For the first time also, the Malaysian Government reveals how it got in the way of attempts the US was organizing during the first week after the crash to launch a NATO military attack on eastern Ukraine. The cover story for that was to rescue the plane, passenger bodies, and evidence of what had caused the crash. In fact, the operation was aimed at defeating the separatist movements in the Donbass, and to move against Russian-held Crimea.
The new film reveals that a secret Malaysian military operation took custody of the MH17 black boxes on July 22, preventing the US and Ukraine from seizing them. The Malaysian operation, revealed in the film by the Malaysian Army colonel who led it, eliminated the evidence for the camouflage story, reinforcing the German Government's opposition to the armed attack, and forcing the Dutch to call off the invasion on July 27. …
Although German opposition to military intervention forced its cancellation, the Australians sent a 200-man special forces unit to The Netherlands and then Kiev. …
The new film reveals in an interview with Colonel Mohamad Sakri, the head of the Malaysian team, what happened next. Sakri's evidence, filmed in his office at Putrajaya, is the first to be reported by the press outside Malaysia in five years. A year ago, Sakri gave a partial account of his mission to a Malaysian newspaper.
"I talked to my prime minister [Najib]," Colonel Sakri says. "He directed me to go to the crash site immediately." At the time Sakri was a senior security official at the Disaster Management Division of the Prime Minister's Department. Sakri says that after arriving in Kiev, Poroshenko's officials blocked the Malaysians. "We were not allowed to go there…so I took a small team to leave Kiev going to Donetsk secretly." …
Sakri goes on to say he was asked by the [nominally nonpartisan] OSCE's special monitoring mission for Ukraine to hand over the black boxes; he refused. He was then met by agents of the FBI (Min 6:56). "They approached me to show them the black box. I said no." He also reports that in Kiev the Ukrainian Government tried "forcing me to leave the black boxes with them. We said no. We cannot. We cannot allow."
The handover ceremony in Donetsk, July 22, 2014: on far left, the two black boxes from MH17; in the centre, shaking hands, Alexander Borodai and Mohamad Sakri. …
Van der Werff and Yerlashova contracted with OG IT Forensic Services, a Malaysian firm specializing in forensic analysis of audio, video and digital materials for court proceedings, to examine the telephone tapes. The Kuala Lumpur firm has been endorsed by the Malaysian Bar. The full 143-page technical report can be read here.
The findings reported by Akash Rosen and illustrated on camera are that the telephone recordings have been cut, edited and fabricated. The source of the tapes, according to the JIT press conference on June 19 by Dutch police officer Paulissen, head of the National Criminal Investigation Service of The Netherlands, was the Ukrainian SBU. Similar findings of tape fabrication and evidence tampering are reported on camera in the van der Werff film by a German analyst, Norman Ritter. …
CLOSING NOTE: The present article was offered as an exclusive to virtually all mainstream news-media in the U.S. and its major allied countries, none of which responded. It therefore is not copyrighted, and is instead available to all news-media, free of charge, for publication. Readers are therefore encouraged to distribute it to others without any limitation.
Iranian intelligence agents operating via Iranian embassies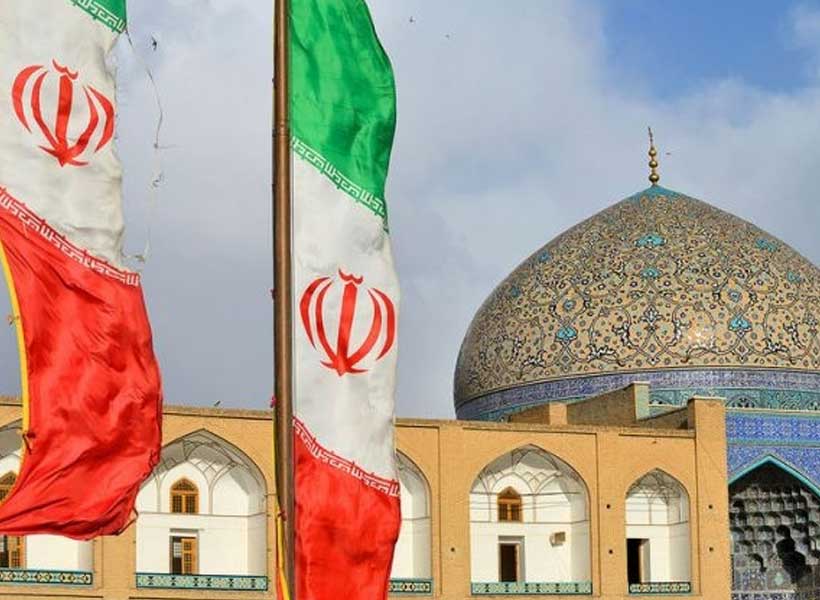 The United States recently designated the Iran Revolutionary Guard Corps (IRGC), the military arm of the Iran regime, as foreign terrorist organization (FTO). Is this move enough to weaken Iranian regime's terror network globally?
With this terror-designation, only one element of Iran regime's terror capability is checked. Now this move must be followed by several other measures in order to ensure incapacitating the regime's terror activities completely.
One of such measures would be to curtail the finances, international mobility and, most importantly, the operational capabilities of other elements of the regime's terror network. Limiting the ability and scope of the Ministry of Intelligence and Security (MOIS) operatives, many of who operates via Iranian embassies across the world, could be the first step towards this end.
It is worth noting here that while Iranian regime uses the IRGC to recruit, expand and spread its terrorist proxies primarily across the Middle East, it uses the MOIS for fulfilling its global agenda and for carrying-out hostility in other parts of the globe in cooperation with the IRGC.
MOIS involved in thwarted Paris explosion plot
On July 1, 2018, an Iranian diplomat, who was alleged by the U.S. and European officials of being the station chief of the MOIS, was arrested in Germany for his alleged involvement in a plot to bomb a huge rally of Iranian dissidents in Paris. He was later extradited to Belgium, where two others, who were suspected to be his associates in the planning, were detained.
The rally was eventually attended by thousands of people, including the U.S. President Donald Trump's personal lawyer Rudolph W. Giuliani.
The diplomat, Assadollah ­Assadi, who had been a high-ranking official in Vienna's Iranian embassy since 2014, was under surveillance for some time prior to his arrest.
This thwarted Paris explosion-plot gives a clear picture of how the MOIS agents operate, via Iranian embassies, inside other countries.
Regime could use MOIS against U.S., Europe
As the Iranian leaders are now feeling the pressure of the full sanctions on Iranian oil and IRGC's terror-designation, they will try and shift much of the IRGC's human resources and assets into Iranian intelligence service that operates under the MOIS.
What's worse, amid the current rising tensions between the West and Iran, the regime in Tehran could use MOIS against Western assets and interests — particularly those of the U.S. and the UK — not only in Western cities, but also in countries which are friendly to both West and Iran, including Indonesia, India, Malaysia and Pakistan.
In this context, if the Western governments in North America and Europe — particularly the U.S. and the UK governments — designate the MOIS as terrorist organization, this would effectively limit the ability and scope of the MOIS operatives to conduct a hostile act in the Western cities and on the Western interests and assets in other countries. Otherwise, the West might not be able to prevent any potential Iranian hostility conducted by the MOIS operatives.
In addition, the U.S., alongwith the international community, must make it clear to Iranian regime that if evidence of any MOIS activity is found in any country, actions would certainly be taken against the Iranian embassy in the host country, including expelling the Iranian ambassador from that country.