The 7 Excellences of Global Innovators
They are Innovative, Integrative, Intelligent, Imaginative, Multi-Cultural, Multi National and Multi Lingual. The dreams of tomorrow beckon, the world holds abundant opportunities for those who keep moving forward. World class "Hepta Entrepreneurs" never stand still.
They have the innate ability to move with speed and agility, vision and desire, and the will to get the job done. These young, and sometimes not so young disruptors, innovators and entrepreneurs represent the best of our and the next generation.
Heptas are engaging bright stars, creative and hardworking, impatient to change the world. They bring their passion, smarts and energy to startups and family businesses by making their mark and gaining credibility across diverse sectors.
As progression is vital for enduring success, risks and obstacles may abound. Change can often be disruptive, yet the future belongs to those who keep striving towards the next horizon- the iGeneration of Hepta Entrepreneurs. There are many ways to move forward, but only one way to standstill.The future is partly influenced by the past, but more importantly, it is shaped by the actions of today. As Albert Einstein once said that "insanity is doing the same thing over and over again and expecting different results".
Well, today's "Hepta Entrepreneurs"as I call them, will never have to worry about such stagnation. They are innovative, integrative, intelligent, imaginative, multi-cultural, multi-national and multi-lingual; they have it all. Type A personality is usually an understatement for this population; Type AAA, the energizer bunny on steroids with the attention span of a flickering light bulb, is a much more fitting description. They spend almost all their time in front of the computer attending to concurrent conversations on Google chat in multiple languages, answering 10 incoming emails with attachments needing immediate attention, they answer their Blackberry while texting and ordering pizza on the IPhone. Oh, let's not forget, they still manage to follow BBC's breaking world news on the large screen TV while keeping an eye on the stock market picture in picture, all while listening to the latest Shakira CD and chewing gum. Welcome to the world of todays' multitasking hepta innovators!
Hepta entrepreneurs are behind some of the world's best companies, big or small, as they can pioneer new industries, disrupt others, design superior products and services, and bring them to market faster and at lower cost. As CEOs and entrepreneurs they have to propel their companies from one stage of growth to another, from startup to profit, or small enterprise to big business, create opportunities out of their imagination and realize their dreams through tenacity and hard work..They have to lead with clarity and vision to achieve enduring success and take their companies from one stage of growth to another, expand across borders and diversify into new business lines. Some CEOs adopt the entrepreneurial attitude of being a 'perennial startup' to stay ever nimble, agile and poised for growth. They know how to keep customers and employees happy, raise funding, manage capital and keep their investors satisfied.
Today's hot hepta entrepreneurs can be identified by "7" distinct characteristics essential to a companies future success. And, oddly enough, since Ancient times, in Greek mythology, the number seven "hepta" held a very special meaning. There were Seven Wise Men, Seven Sages, Seven Against Thebes, the Pleiades were Seven Sisters, there are Seven Liberal Arts and Seven Wonders of the World denoting beauty and prosperity. Christianity mentions the number Seven countless times in the Bible, Rome was built on Seven Hills, the Seven gifts of the Holy Spirit, Seven Sacraments, Seventh day of rest, Noah's 7 laws, Geneses 7:2 , Jericho, Seventh year, Seven years for love and Seven Days to solve a Riddle. Judaism has the Seven branched Menorah, Seven days of Sukkot, Seven Hakafot, Seven weeks Shavuot, sitting Shiva Seven days and there are Seven Blessings being recited at a Jewish wedding. In Islam there are 7 verses in the first sura, the book of Revelations talks about Seven Stars and Seven lampstands, Seven spirits of God, Seven thunders, Seventh angel of the Apocalypse.
Hepta entrepreneurs evolve from one success to the next helping policymakers to keep raising their countries' global competitiveness. Their attitudes energize companies, recalibrate their growth engines to create new value, revitalize their culture and performance. These people move at the speed of light, are highly educated, intelligent, culturally savvy, flexible, innovative world citizen forming the backbone of successful global companies. They transcend international borders, master cultural norms and easily overcome language barriers as most of them have been raised at least in a bi-lingual environment.
This iGeneration is emerged in the technological revolution, driven by ambition, fierce competitiveness and search for Uber-prosperity. They easily establish cross-functional working relationships, maintain long distance communication, overcome stranger anxiety as their main modus operandi is behind an impersonal computer screen allowing for and encouraging unconventional language use. They thrive on task complexity, excel under pressure, perform at their peak in stressful situations and experience an endorphin rush only parallel to that of a climber conquering a high mountain peak during stormy weather. For the most part these emerging leaders were brought up in heterogeneous cultures, are multi -lingual which facilitated the development of a filter by which to view and understand the world around them. The hepta's core is a multifaceted, filled with contradictions, built around their experiences with conflict, alternate belief systems and new ways of behaving in foreign environments.
Hepta entrepreneurs will never relate to bygone phenomena such as typewriters, doing research using a library and microfiche, listen to LPs, making phone calls using an airport payphones, waiting for the mailman to deliver hand written letters or using a floppy disk. Elephant size computers housed in big underground basements, hotels offered courtesy type writers in their small business centers and satellite phones could be seen when Captain Kirk communicated with Mr. Spock in Star Trek are viewed in a rather nostalgic light by this generation. For them "Beam me up Scotty" is occurring in the present, yesterday's utopia has become today's reality.
This population excels by breaking the rules over and over again and causing disruption in order to achieve measurable results essential to meeting management challenges faced by today's global leaders: transition, change, difference and adaptation. What's more, hepta entrepreneurs develop these abilities so subtly and naturally that many don't even know they have them.Significantly, none of these qualities described below requires an international context in which to use them.
These seven characteristics combine to yield the "iGeneration", the hepta's identity, pivotal to your organizational success:
Innovation – Heptas see change as normal. They combine the scientific, positivistic, rationalistic, technocratic world of the industrial paradigm and get into the intuitive, creative, open, diverse, global world of the postindustrial paradigm. Example: "The Internet of Things" which is a way of saying that more of the world will become part of their network. They are able to assimilate the world into the computer. It's just more and more computers. Product companies compete by building ever bigger factories to turn out ever cheaper widgets. But a very different sort of economics comes into play when those widgets start to communicate. It's called the network effect—when each new user of a product makes its value higher. Let's take Cisco Systems as an example. According to the MIT Review ( July/August 2014) Cisco Systems has been enthusiastically predicting that 50 billion "things" could be connected to communications networks within six years, up from around 10 billion mobile phones and PCs today . Or think of the telephone a century ago. The greater the number of people who used Bell's invention, the more valuable it became to all of them. The telephone became a platform for countless new businesses its inventor never imagined." For heptas connecting, adapting and expanding the Internet of Things comes naturally as they leave behind the clockwork, mechanical, piecemeal, linear, quantitative world of Newton and get into the fluid, ambiguous, androgynous, qualitative world of the 21st century.
Integration & Invention – As outsiders to fixed cultural rules, hepta innovators rely on creative thinking as they reinvent themselves and experiment with new identities. Chaos and complexity theories, quantum physics, and open systems are in ; strategic management, Newtonian physics, and closed systems are out. These may seem queer, but get used to them. Example: In many cases they work with models which have not been established, taking for guaranteed that computers the size of a pinhead which collect data inside the brain and transmit it through the skull will join the internet network, brining healthcare to whole different level.
Intelligence ( Contextual and Emotional IQ) -Heptas are experts at the subtle and emotional aspects of transition, adjusting mental models, learning to differentiate between universal principles and their specific embodiments, and being open to new ideas. They influence multidirectional relationships, using persuasion, rational strategies, political analysis, creating metaphors and using myths and rituals. They are apt at appealing to emotional attachments, friendships, connectedness, relationships, to the higher ground–ethical/moral stands and to communitarian ideas, the commons, public good, organizational culture. imagination- Heptas entrepreneurs easily learn and use new ways of thinking. They are the ones who come up with a smart coffee pot, a refrigerator with a Web browser or a $78 digital "egg minder" that reports to a smartphone which egg in a refrigerator is oldest. So many gray hairs avoided by never having to worry about my eggs again!
Multi /Lingual, Multi/Cultural, Multi/ National, Multi Tasking. Heptas are at least bi-lingual or tri-lingual, multi- cultural & multi-national and multi taskig. They have lived in different countries and are familiar with many cultures. Because globalization enables breakthrough ideas to come from every corner of the world, they are able to change where and how the world does business. While until now they might have been a source of low-cost skilled labor in emerging markets is moderating.
Multilingualism at the workplace constitutes a major asset for companies and supports their international competitiveness. Even though it can be a Janus-faced phenomenon, entailing several problematic points, it is up to management commitment and involvement to prevent and counter these problems. Language skills and cultures might differ in multilingual work environments, however mutual respect and shared values can overcome linguistic and intercultural differences.
I predict that connecting ordinary objects like ovens to the Internet will trigger new platforms and that hepta entrepreneurs will be the leaders of tomorrow forming and transforming this platform, necessary for cutting edge performance to each company. Due to the fact that they are born to question, break rules and used to paradigm shifts, they will not simply rest at the standards, the connections. Instead they will also address add value, allowing for a recombination of features in ways that the original designer cannot anticipate. Heptas will be instrumental in developing tomorrow's Internet of things which is similar to the functions of the iPhone encompassing hundreds of thousands of apps that Apple never even conceived of as they do not have a difficult time with new mental models. They will help companies compete and add incredible value by introducing new features to products, add new communities or network effects. In turn, organizations must learn how to hire and augment their workforce with efficient hepta innovators.
Emerging countries are creating their own rising stars and these fast-growing companies are changing the competitive landscape. Global and multinational companies have to assess the promise of emerging markets in current economic cycles, changes in the marketplace and policy environments. So, without a doubt, organizations will be challenged and potentially leap frogged if they do not hire hepta innovators and entrepreneurs.
A more effective labour market approach to fighting poverty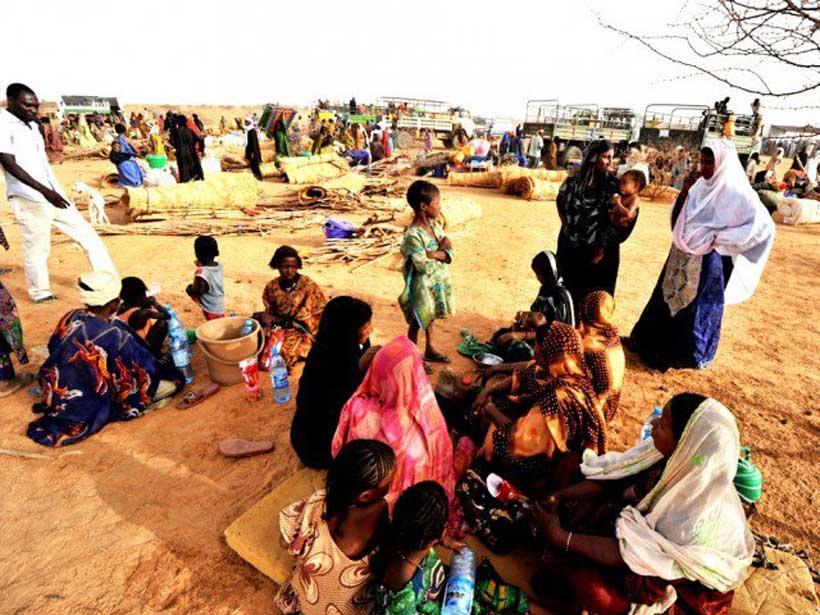 Gainful employment is still the most reliable way of escaping poverty. However, access to both jobs and decent working conditions remains a challenge. Sixty-six per cent of employed people in developing economies and 22 per cent in emerging economies are in either extreme or moderate working poverty, and the problem becomes even more striking when the dependents of these "working poor" are considered.

Thus, it is not just unemployment or inactivity that traps people in poverty, they are also held back by a lack of decent work opportunities, including underemployment or informal employment.

Appropriate labour market policies can play an important role in the fight to eradicate poverty, by increasing access to job opportunities and improving the quality of working conditions. In particular, labour market policies that combine income support for jobless people with active labour market policies (ALMPs).

The new ILO report What works: Promoting pathways to decent work shows that combining income support with active labour market support allows countries to tackle multiple barriers to decent work. These barriers can be structural, (e.g. lack of education and skills, presence of inequalities) or temporary (e.g. climate-related shocks, economic crises). This policy combination is particularly relevant today, at a time when the world of work is being reshaped by global forces such as international trade, technological progress, demographic shifts and environmental transformations.
Policies that combine income support with ALMPs can help people to adjust to the changes these forces create in the labour market. Income support ensures that people do not fall into poverty during joblessness and that they are not forced to accept any work, irrespective of its quality. At the same time, ALMPs endow people with the skills they need to find quality employment, improving their employability over the medium- to long-term.

New evidence gathered for this report shows that this combination of income support and active support is indeed effective in improving labour market conditions: impact evaluations of selected policies indicate how people who have benefited from this type of integrated approach have higher employment chances and better working conditions.

One example of how this combined approach can produce results is the innovative unemployment benefit scheme unrolled in Mauritius, the "Workfare Programme". This provides workers with access to income support and three different types of activation measures; training (discontinued in 2016), job placement and start-up support. The programme was also open to those unemployed people who were previously working in an informal job. By extending coverage to the most vulnerable workers, the scheme has helped reduce inequalities and unlock the informality trap.

Another success came through a public works scheme implemented in Uruguay as part of a larger conditional cash transfer programme, the National Social Emergency Plan (PANES). The programme was implemented during a deep economic recession and carefully targeted the poorest and most vulnerable.

Beneficiaries of PANES were given the opportunity to take part in public works. In exchange for full-time work for up to five months, they received a higher level of income support as well as additional job placement help. This approach reached a large share of the population at risk of extreme poverty and who lacked social protection. The report indicates that providing both measures together was critical to the project's success.

The effects of these policies on poverty eradication cannot be overestimated. By tackling unemployment, underemployment and informality, policies combining income support with ALMPs can directly affect some of the roots of poverty, while enhancing the working conditions and labour market opportunities for millions of women and men in emerging and developing countries.
International Monetary Fund (IMF) was created just after World War II (WWII) in 1945. The IMF is an organization of 189 countries, working to foster global monetary cooperation, secure financial stability, facilitate international trade, promote high employment and sustainable economic growth, and reduce poverty around the world.
Pakistan has been knocking doors of IMF since 1958, and it has been 21 agreements with IMF. Generally, the IMF provides loans at very low-interest rates and provides programs of better governance and monitoring too. But for the last 6 decades, Pakistan has suffered a lot, in terms of good governance. Especially last 2 decades, corruption, nepotism, poor planning, bribery, weakening of institution, de-moralization of society, etc were witnessed. We may not blame the IMF for all such evils but must complain that the IMF failed to deliver, what was expected. Of course, it is our country, we are responsible for all evils, and wrongdoings happened to us. We have to act smartly and should have made the right decision and at right times.
IMF also dictates its terms and condition or programs like: devaluation of local currencies, which causes inflation and hike in prices, cut or draw-back of subsidies on basic utilities like fuel, gas, electricity, food, agriculture etc, which causes cost of life rather higher for local people, cut on development expenditures like education, health, infrastructure, and social development etc, which pushes the country even more backward. IMF focusses only on reducing expenditures and collection of taxes to make a country to meet the deadlines of payments. IMF does not care about the development of a country, but emphasizes tax collections and payment of installments on time, to rescue a country from being a default.
While CPEC is an initiative where projects are launched in Power Generation, Infrastructure development under the early harvest program. Pakistan was an energy trust country and facing a severe shortage of Electricity. But after completion of several power projects under CPEC, the shortfall of electricity has been reduced to a great extent. One can witness no load shedding today, while, just a few years back the load shedding was visible throughout the country for several hours a day. Several motorways and highways have been completed. Gwadar port has been operational partially. Infrastructure developments are basic of economic activities.
Projects under CPEC has generated jobs up to 80,000. CPEC was the catalyst to improve GDP by around two percent during 2015-2018. CPEC has lifted the standard and quality of life of the common man in Pakistan. CPEC was instrumental to move the economic activities and circulation of wealth in society. Under CPEC, early harvest projects, 22 projects have been completed at the cost of approximately 19 billion US dollars.
It is understood that early harvest projects were heavy investment and rather slow on returns. But, these projects have provided a strong foundation for the second phase, where Agriculture, Industrialization and Social Sector will be focused. Return on Agriculture and Industrial produce is quick and also generates more jobs. The second phase will contribute toward the social development of Pakistan as well as generate wealth for the nation. Pakistan's agriculture sector has huge potential as cultivatable land is huge, workforce is strong and climate is favorable. Regarding Industrialization, Pakistan is blessed with an abundance of mines and minerals. The raw material is cheap and the labor cost is competitive. Pakistan has 70% of its population under the age of 40 years, which means an abundance of the work force. Pakistan's domestic market is 220 million and the traditional export market is the whole of the middle-east and the Muslim world.
The major difference between the CPEC and IMF is that CPEC generates wealth, while IMF focuses on tax collection and reducing the developments and growth. China is the latest model of developments in the modern days, China is willing to replicate its experience with Pakistan for its rapid development.
Eurasian integration: From economics to creation of a center of power
Russia's President Vladimir Putin had every reason to congratulate his Armenian colleague Nikol Pashinyan with the outcome of the summit of Eurasian Economic Union (EAEU) leaders that was recently held in Yerevan, where many promising decisions were made, bringing Iran, Singapore and Uzbekistan closer to this international organization.
Creation of various economic associations amid the ongoing process of globalization and toughening competition is a global trend nowadays. And still, the reasons for this process in Eurasia are as much economic, as they are existential.
The "traitorous" decision by the Western Christian powers during the Crimean War to side with the Ottoman Empire, which was widely perceived as a force hostile to the Christian world, came as a shock for Russian society, and above all, for the elite of the Russian Empire, which, throughout the 18th and 19th centuries, had been working hard to expand "the window on Europe," opened by Peter the Great. The Europeans' deep-seated rejection of Russia as part of the European world, often spilled out into open hostility.
The Crimean War underscored Christendom's split along ideological and political lines, which began with the separation of the Roman Catholic and Orthodox Churches in 1054. The rapprochement between Russia and the European powers during and immediately after the Napoleonic wars proved a rather short-lived (and atypical) episode in the history of East-West relations. Before very long, however, Russian society managed to develop an "antidote" that cured the psychological trauma caused by the war: "Russia has only two allies: its army and Navy," as Emperor Alexander III famously said. Moreover, the complex of "otherness" vis-a-vis Europe quickly turned into a matter of pride for many Russian thinkers, such as Nikolai Danilevsky ("Russia and Europe"), Leo Tolstoy ("War and Peace"), Alexander Blok ("Scythians"), to name just a few.
While Danilevsky presented Russia as the leader of the still emerging Slavic "cultural-historical type," the classical "Eurasians" with their idea of "Russia-Eurasia" believed that the cultural code of the Russian people is closer to the Turkic than to the West-Slavic one. What the "Eurasians" failed to delve into, however, was religious difference between the Russian and Turkic peoples, most of the latter being Muslims.
The ambitious experiment of building communism on a planetary scale further alienated Russia from the West, but brought it closer to the countries of the "third world," primarily those in Asia. During the 1990s, Russia once again reached out to the West, only to be cold-shouldered by it.
This is exactly the response the West gave Turkey at the turn of this century and, just like the Russians before them, the Turks transformed their own complex of rejection from the West into a matter of pride. Today, according to various polls, up to 94.5 percent of Turks view the United States a hostile country. Anti-Americanism (coupled with anti-Western sentiment) is similarly on the rise in much of the Eurasian continent – from China all the way to the Middle East.
Meanwhile, the "Eurasians" theorized about a fundamental idea the entire future of "Russia-Eurasia" was to be built on. Today, most of the Eurasian countries' foreign policy paradigm is overshadowed by their postcolonial syndrome and their desire for a more equitable world economic order.
"The recurrence of arrogant neo-colonial approaches, where some countries have the right to impose their will on others, is rejected by an absolute majority of members of the world community," who seek "a more meaningful role in taking key decisions," Russian Foreign Minister Sergei Lavrov wrote in an article titled "The world at a crossroads, and the system of international relations of the future."
This goal can only be achieved by joint efforts and closer integration in the Eurasian space, where complex supranational integration formats, such as ASEAN, SCO, the Customs Union and the Common economic space (Russia, Belarus, Armenia, Kyrgyzstan and Kazakhstan) are already being established. Despite the complexity of the search for a mutually acceptable combination of the interests of very dissimilar countries (unlike in the case of the European Union), which have different civilizational affiliations and some even have running conflicts, this process is still moving ahead.
And yet, despite all their specific features, these countries still have very much in common: as a rule, a powerful state ("public") economic sector, a long tradition of statehood (unlike Europe, not necessarily national) and, as a consequence, a traditional view of state power as something bordering on sacrosanct. And also an inherent rejection of the Western worldview with its mass culture, "rational," almost materialistic, religion, and the substitution of morality by the criminal code, as the harshest critics of the West claim. Comparing Russia and Europe, the Russian historian Mstislav Shakhmatov stated: "The state of truth and the state of law are two different worldviews: the former is characterized by religious pathos and the latter – by material aspirations (…). Almost a century later, this maxim still rings true with many Eurasian societies.
Integration in our pragmatic century should start with a search for shared economic interests (by the way, the European Union grew out of the European coal and steel association). Speaking at the 2016 international economic forum in St. Petersburg, President Vladimir Putin pitched the idea of creating a large Eurasian partnership which, besides the CIS countries, would also bring on board China, India, Pakistan, Iran, and other countries.
Russia, which is a melting pot of a plethora of ethnic groups and cultures, has every reason to claim the role of a "natural" driving force behind the process of Eurasian integration. According to Turkish political analyst Ferhan Bayir, today "even the ruling Justice and Development Party in Turkey, which is rooted in political Islam, is edging closer to Russia as it increasingly opposes the United States… Even more so Iran, which is not just getting closer to Russia, but is actually working together with it in many parts of the region."
Europe became a self-sufficient (though flagging) power center even before it united politically, and Eurasia may well become another such center. Since political unity, including in future, is unlikely, the participants of this integration process could still learn how best to respond together to external challenges, just like Russia, Turkey and Iran managed to collaborate in the Syrian conflict.
It would certainly be great if all countries of the continent (like just anyone else too) could learn to be friends and work together, but awareness of common interests (and, in the era of globalization, of destinies too), can hardly extend to all of Eurasia. Therefore, when we talk about the hypothetical Eurasian community as a center of power, we would have to exclude China, which itself is a power center and the core of a separate civilization. As for India, it will hardly show much interest in close integration as Hindustani civilization is a vivid example of an introverted and self-contained one.
Putting aside the term "center of power," creating a community of countries with shared economic interests in Eurasia is quite possible. This project will not be hampered by any political incumbrancers, if only its participants agree to find compromises as they go. It won't be easy, but, as they say, a journey of a thousand miles begins with a single step…
From our partner International Affairs