Mongolia and the New Russian Oil Diplomacy
Russia signed an inter-governmental agreement in early late January 2016 that would resettle Mongolia's debt to Russia which totaled $172 million, 97 per cent of Mongolia's total debt.
The debt forgiveness signals Moscow is moving closer to Ulan Bataar as it slowly losses grip on other Former Soviet Union Republics economically. Mongolia also presents an increased market opportunity for Russia and its petrol products. The use of financial instruments and debts to bring countries closer to Russia and to gain political concessions are a mainstay in Russia's diplomatic toolkit.
The crashing oil market impacted Russia's economy by shrinking Russia's GDP and the regional economy causing many former Soviet Republics to rethink their economic policies and alliances. Countries heavily interconnected with Russia, politically and economically, suffered because of the crash of the commodities market and Western sanctions on Russia. Remittances dropped among four Central Asia states affecting their GDP. The slowed Russian economy has forced Kazakhstan and Kyrgyzstan—two of Russia's closest allies out of the Former Soviet Union—to seek economic opportunities elsewhere.
Kazakhstan's currency, the tenge, plunged 100 per cent in the last five months and the current exchange rate 352.08 tenge to one US dollar on 18 February. According to reporting on 23 February 2016 from Reuters, Kazakhstan's economy will grow only 0.5 per cent, as opposed to the originally forecasted 2.1 per cent. Kazakhstan will also cut its oil output to 74 million tonnes. Kazakhstan's is looking to Middle Eastern investors such as the United Arab Emirates. Kazakhstan's diversifying economic partners is also reflected in Kazakhstan's desire to be a bridge between Europe and Eurasia and to expand its bilateral economic partnerships.
The squeeze prompted discussion of raising rent rates for Russia who leases four of Kazakhstan's military and space sites including the Sary Shagan and Emba missile testing sites. Russia, for all four sites, pays $24 million which is not enough according to Kazakhstan MPs. Russia is currently leasing Baikonur Cosmodrome from Kazakhstan for $115 million a year until 2050.
Kyrgyzstan also cancelled plans for a hydroelectric power plant (HPP) as the two companies, Inter RAO and RusHydro, responsible for the project were unable to finance the completion of the Kambar-Ata-1 HPP. Vladimir Putin signed the agreement to construct the HPP in 2012 and costs projected at $3 billion. RusHydro was to build four smaller hydropower plants (HPP) costing $727 million. Citing information from EurasiaNet, Kyrgyz authorities are trying to find a way to avoid paying Russia a $40 million debt for a HPP in the Upper Naryn region.
Results for Kyrgyzstan in the Eurasian Economic Union (EEU) are mixed. Kyrgyzstan joined the EEU because of a large population of migrant workers in Russia, to strengthen bilateral ties, and access to traditional and regional markets. Kyrgyzstan's inclusion in the EEU generated more migrant workers, about 544,000 Kyrgyz work in Russia today, according to Minister of Economy Kylychbek Dzhakypov. For the migrant workers, remittances dropped 28.3 per cent by the end of 2015; Tajikistan's and Uzbekistan's remittances dropped by half.
Internally, the resettlement of the debt favors Mongolia's government. Mongolia's Prime Minister survived a no confidence vote in January 2016 facilitated by Mongolia's poor economic performance. Mongolia's economy grew only 2.3 per cent in 2015, the slowest in seven years and since the 2009 global economic downturn. A drop in commodity prices, dwindling foreign investment, and a slowdown in Chinese trade contribute. One indicator of increased foreign direct investment is the end of negotiations over the Gatsuurt gold mine deposit permitting mining operations and the end of the dispute over Tavan Tolgoi.
"Clearly, the post-Soviet Russia avoids any strategic global competition with the US…Is it possible to (re-)gain a universal respect without any ideological appeal?" – famously asked prof. Anis Bajrektarevic. Well, here might come an answer: Revived Oil-gas Russian diplomacy.
Debt forgiveness may be way to lure Mongolia to import more energy from Russia. Mongolia in 2014, imported 91 per cent of its petroleum products from Russia including: gasoline, jet fuel, and diesel. As of 2013, Mongolia imported $1.03 billion worth of refined petroleum products accounting for 67% of imports from Russia. In 2011, Mongolia imported 90 per cent of its petrol products from Russia. Trade volume between Russia and Mongolia decreased by 2.8% (May 2015).
Mongolia's energy dependence makes it vulnerable to supply shocks and Russian politics as Russia terminated gas supply (Ukraine) during strained relations and spikes in anti-Russia sentiment. During April 2011, Russia cut its diesel supply to Mongolia because of shortages in its domestic supply which drove up costs of mining operations and logistics.
Energy dependence affects mining operations and infrastructure which Mongolia lacks. Improved infrastructure in the country would mainly be used to export mining goods. Concerns of sovereignty and control also drive Mongolia's "Third Neighbor Policy." Many fear that Chinese and Russian construction projects would make movement of Mongolia's mining tonnage more dependent on the two countries. Another argument is that "such [railway] links would make Mongolia a natural resource backyard for China and even facilitate a Chinese demographic influx" into Mongolia.
Mongolia, to avoid energy dependence, needs to expand the "third neighbor policy" to avoid over-dependence. Mongolia's should use its status as a democracy for increased cooperation and funding from the European Union and other Asian nations such as Japan and South Korea. Mongolia's other "third neighbors" are all democracies. Mongolia also needs to diversify its economy from only exporting mineral resources. Russia will most likely take advantages of opportunities to advance the Mongolia-Russia bilateral relationship and to enhance Russia's position in the region.
Analysing the Russia Report: Separating the Wheat from the Chaff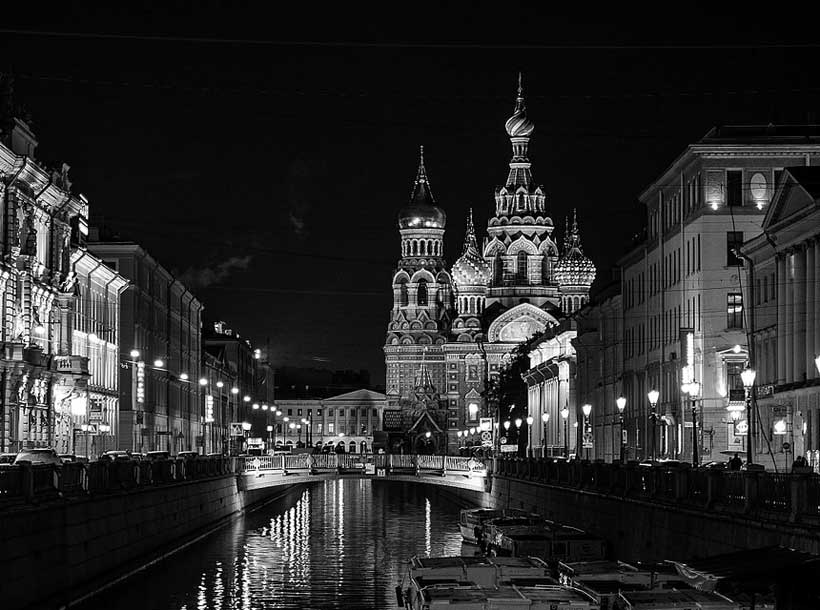 The long-awaited Russia Report has finally been released by the UK Parliament's Intelligence and Security Committee. However, whether it has lived up to all of its anticipants' expectations is rather a matter of debate. While countless media pundits and pseudo-experts on both sides are already caught up in a frenzy of harvesting it for out-of-context quotes to aid them in their battles against Russia or Britain, Conservatives or Labour, Putin, Johnson or Corbyn, political scientists and security analysts are more likely to find the Report lacking in objectivity and rather revealing Britain's political plans than making any significant contribution to the existing knowledge on Russia.
First of all, it is necessary to point out that the Report is not an impartial piece of analysis but rather a biased text that seems to use a number of framing techniques in order to promote certain agenda. It begins with an outline of a fairly one-sided "Us vs Them" narrative, in the spirit of Teun van Dijk's "ideological square," of selfless Britain extending the helping hand to malicious Russia just for Vladimir Putin to fool the West over and over again. While mentioning the death of former double agent Alexander Litvinenko in late 2006 (allegedly organised by the Russian state) as the moment of Russia's metamorphosis into an "established threat," the distinguished authors seem to omit the "Spy Rock" scandal which had revealed Britain's less-than-friendly spy activity in Russia earlier that year. In the same fashion, it is Moscow (rather than Washington) that believes in the "might is right" world order, "flouting the Rules Based International Order" is a privilege that cannot be bestowed upon non-Western democracies and the zero-sum game concept is, apparently, exclusive to the foreign policy decision-making of the Kremlin, which seems to be intent on "damaging the West" because it's "good for Russia." Moreover, the authors attribute Russia's view of NATO and EU having "a far more aggressive posture towards it than they do in reality" to "paranoia" rather than the military build-up along their borders with Russia, regular military exercises in the region and the economic sanctions.
Hence, with the aid of rather primitive framing tools the introduction sets a very subjective tone for the rest of the Report and has more in common with an average article in The Economist than with a serious government document. However, this is hardly surprising taking into account the line-up of "witnesses" among whom are an American journalist who has indeed worked for The Economist and Washington Times and has been a staunch critic of Russia, a British writer whose books may well be mistaken for pulp fiction with titles such as Spies, Lies and How Russia dupes the West, leaving little to the imagination, and an American-British businessman who has been convicted on charges of tax evasion in Russia and has been one of the initiators of the infamous Magnitsky Act, as well as two essentially more respectable gentlemen who nevertheless are not particularly known for a neutral stance on Russia either. Unfortunately, the quality of sources also varies significantly across the Report, ranging from the undisputedly reputable GCHQ to the likes of BuzzFeed and vague references. All of the above means that one must apply a strong discursive filter when reading the Report in order to separate the wheat from the chaff.
In spite of its ontologically anti-Russian angle embedded within the introduction, the Report does nevertheless make a number of correct (albeit obvious) observations. Among them are the "inheritances from the USSR and its status as a victor of the Second World War" in the form of the nuclear weapons and permanent seat on the UN Security Council as some of Russia's primary strengths. The report also notes how Russia's "large and powerful" armed forces and heavily-resourced intelligence services, as well as "lack of strong independent public bodies and the fusion of government and business" (i.e. centralised power) allow it to "leverage all its intelligence, military and economic power at the same time," which gives Moscow a significant strategic (i.e. speed) advantage over Britain with its less centralised and more cumbersome bureaucracy. The Report also identifies some of Russia's weaknesses, such as its relatively small population, weak economy and "lack of reliable partners or cultural influence outside of the former USSR." The Report also does a good job at defining Russia's "relatively limited" aims in terms of playing the dominant role in its traditional sphere of influence (former USSR) and keeping its current leadership intact.
Nonetheless, it must be acknowledged that a substantial part of the Report is dedicated to recycling the mainstream media's standard anti-Russian propaganda schemata and regurgitating the already-voiced UK government positions on Russia's alleged complicity in Litvinenko's assassination, Salisbury incident, 2016 US elections outcome, failed Montenegro coup, Brexit and even the Scottish referendum. However, the Report does also introduce some new information, such as GCHQ reports of GRU actors "orchestrating phishing attempts" against a number of Government departments and "indiscriminate and reckless cyber-attacks targeting public institutions, businesses, media and sport," as well as apparent "links between serious and organised crime groups and Russian state activity," which certainly are points of concern that must be addressed by Her Majesty's Government.
Unfortunately, the findings such as the aforementioned revelations are rather scarce, as much of the new information provided to the Committee by GCHQ and other Agencies has been redacted. For instance, when assessing the potential connection between "bots and trolls" and the alleged Russian interference in the EU referendum the Committee had apparently contacted MI5, requesting evidence, and the Agency's response, as documented in the Report, was as follows: "MI5 initially provided just six lines of text. It stated that ***, before referring to academic studies." In the same fashion, the section discussing instrumentalisation of GCHQ and SIS for open source research ends with "However, we have found *** which suggests that ***. ***." While such heavy redaction may well be necessary for security reasons, they nevertheless obfuscate the essence of the Report and reduce its potential utility as a credible source.
Apart from the section on cyber security there are also sections on "Disinformation and Influence campaigns," which reinforces the idea that any narrative contrary to that of the Western media is "disinformation" (e.g. RT and Sputnik), and on "Russian expatriates," which gives relatively accurate description of the "Londongrad" phenomenon whereby the UK's lax financial regulations of the previous decades have resulted in Britain becoming a "laundromat" for illicit finances of various Russian businessmen who have come to be "well integrated into the UK business and social scene" by co-opting a variety of people — from PR specialists and lawyers to members of the House of Lords — into their schemes.
However, what is of greater interest are a number of initiatives that seem to be explicitly and implicitly promoted in this document, as they may well be implemented in due course. First of all, one can observe a series of statements about the GCHQ, SIS, MI5, MI6 and NCA being under-resourced, both financially and personnel-wise, especially in regard to their Russia desks. Also, a notion of the Agencies seemingly avoiding taking the lead and feeling somewhat secondary in terms of the responsibility for "the active defence of the UK's democratic processes" seems to be implied several times throughout the Report. These recurring themes suggest that one of the Report's key goals is to secure more funding for the Agencies, so that they are able to launch new recruitment campaigns and expand their Russia-related operations, and to potentially give the Agencies more powers. Another recurring theme is the cumbersome bureaucracy, which seems to impede Britain's capacity for rapid response, and the need for "greater cohesion," which suggests that another aim of the Report may well be to initiate a process of de-bureaucratisation (in respect of the Intelligence sector) and maybe even centralisation of power to some degree.
The Report is also apparently promoting tighter control in regards to social media companies (requirement for social media companies to co-operate with MI5) and firmer grip on the UK business community and even the Lords (e.g. potential introduction of an equivalent of US Foreign Agents Registration Act is mentioned rather unequivocally), not to mention highlighting the issue of Russian media outlets in the UK (RT in particular). We may therefore expect to see a McCarthyist-style witch hunt that would target anyone with "Russian connections," potential "Kremlin agents" — from the usual suspects such as RT and wealthy Russians to British politicians, lawyers and businesspersons of all sorts. Most important of all, the Report seems to advocate for a more aggressive/offensive strategy towards Russia — from development of stronger Cyber Offensive capabilities and curbing of the Russian influence in the former USSR to pressuring countries with moderate and friendly stances towards Russia to review their foreign policy programs (e.g. France is mentioned several times throughout the Report and is portrayed as a victim of Russia unwilling to confront its alleged aggressor) and "leading international action" against Russia's influence elsewhere in the world alongside the US, with the post-Salisbury purge of Russian diplomats portrayed as somewhat of a benchmark and a diplomatic success.
Finally, as far as dialogue is concerned, there is an acknowledgement of the need for "limited channels of communication with the Russian government," "direct conversations" as means of reducing "the risk of miscommunication and escalation of hostilities" and utilising "opportunities to de-conflict military activities in areas where both the UK and Russia have active military presences." However, the Report rules out "any public move towards a more allied relationship with Russia at present." Furthermore, with Whitehall's long-term strategy to develop "a Russia that chooses to co-operate, rather than challenge or confront" being mentioned more than once makes one wonder if a gradual regime change strategy is not completely off the table.
All in all, the Russia Report has not revealed anything new in terms of the official UK stance on Russia and has rather reinforced the previously voiced positions of HMG. However, it has revealed a number of initiatives, which, if implemented, may not only decrease any influence Moscow may currently have within the UK, but may well mean a new hybrid offensive against Russia, which is highly likely to lead to overstraining of resources on both sides and further deterioration of Russo-British relations.
From our partner RIAC
Russia's Troubles with Its "String of Pearls"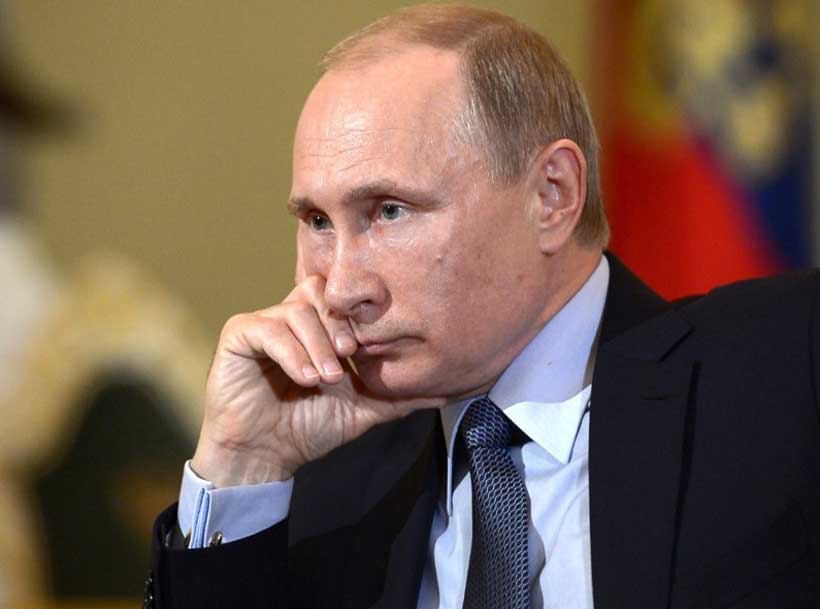 An important part of Russia's grand strategy in terms of foreign policy is its purposeful creation and management of conflict zones across the post-Soviet space. This has to do with the battle Russia is fighting with the West over the borderlands—i.e., the regions that adjoin Russia from the west and south.
Maintaining the 11 buffer states around Russia (excluding the Baltic states of Estonia, Latvia, and Lithuania) is a cornerstone of the Kremlin's foreign policy against Western military and economic encroachment. The Russians knew that because of their country's low economic attractiveness, the South Caucasus states would inevitably turn to Europe. The same was likely to occur with Moldova and Ukraine on Russia's western frontier, as their geographical proximity to and historical interconnections with Europe render them particularly susceptible to the West's economic and military potential.
To prevent Western economic and military penetration, the Kremlin has deliberately fomented various separatist conflicts. This policy has been successful so far, as the EU and NATO have refrained from extending membership to Ukraine, Georgia, and Moldova.
However, Russia now faces a different problem: its long-term vision for the separatist regions is becoming increasingly unrealistic. While in the first years following the collapse of the Soviet Union, Russia had to manage breakaway conflicts only in small and poor Georgia and Moldova, Moscow's responsibilities had increased significantly by the late 2010s.
Following the Ukraine crisis, Donetsk and Luhansk became part of Russia's "separatist empire." One could also add Syria to the list. The latter's inclusion might be surprising, but considering the level of Russian influence there and the stripping away of many of Damascus's international contacts, the war-torn country is essentially now fully dependent on Russia.
With Syria and Donbas on the roster, the Kremlin now has to manage a range of territories that rely almost entirely, in both the military and the economic senses, on Russia—but that are also geographically dispersed, economically disadvantageous, and geopolitically vulnerable. Even the conflict around Nagorno Karabakh, in which Russia is not militarily involved, is under the geopolitical influence of the Kremlin.
This means that at a time when economic problems resulting from the pandemic, Western sanctions, and the lack of reforms are looming large on the Russian home front, Moscow has to pour yet more money into multiple separatist actors spread across the former Soviet space, as well as Syria. Moscow's broader strategy of managing separatist conflicts is therefore under increasing stress.
It is more and more difficult for the Kremlin to maneuver across so many diverse conflicts simultaneously. At times, participants have tried to play their own game independently from Moscow. Kyiv and Chisinau, for example, have considered constraining the breakaway territory of Transnistria, and Moscow—which has no direct land or air route (Kyiv would likely block the latter)—can do little about it. In Georgia's Abkhazia and South Ossetia, Russian forces stand by and watch as NATO exercises take place on Georgian soil—an indication that despite Russia's military presence, the West is continuing to expand its military support for Georgia.
Geopolitical trends indicate that Russia's long-term "separatist" strategy to stop Western expansion in the former Soviet space is losing its effectiveness. While it is true that Moscow stopped its neighbors from joining the EU and NATO, its gamble that those breakaway regions would undermine the pro-Western resolve of Moldova, Georgia, and Ukraine has largely failed. Although Russia remains militarily predominant, Western expansion via the powerful weapon of economic influence is proving to be more efficient.
Nor can the Russian leadership solve the problem of its failure to entice states around the world to recognize the independence of breakaway states. For instance, in the case of Abkhazia and South Ossetia, only Syria, Nicaragua, Venezuela, and Nauru have extended them recognition—not a prominent set of states from a geopolitical point of view. This trend is not likely to change anytime soon. Moscow simply does not have sufficient resources—and in any case, US laws withholding financial aid from states that recognize the independence of separatist territories throughout the former Soviet space remain a major disincentive.
Nor does Russia have any long-term economic vision for the breakaway states. Dire economic straits have inevitably caused populations to flee toward abundant medical, trade, and educational possibilities. Usually these are territories from which the separatists initially tried to break away. The Kremlin has failed to transform those entities into secure and economically stable lands. Crime levels have been on an upward trajectory, too, as high-level corruption and active black markets have undermined the effectiveness of Moscow's spending.
Over the past several years, there have been hints in the media about rising discontent within the Russian political elite on how the breakaway territories (plus Syria) are being run. Questions have been raised about how Russian money is being spent and about the increasingly predatory nature of the separatist (plus Syrian) political elites, which are focused on extracting as much economic benefit as they can from Moscow.
This situation is similar to the state of affairs in the late 1980s, just prior to the Soviet collapse. At that time, members of the Soviet elite started to realize that Moscow had become little more than a supplier to Soviet republics that had grown more and more predatory as corruption skyrocketed and production levels sank. The result was the Soviet dissolution.
The Soviet level of endowment to the republics was far higher than it is now, but a similar pattern is emerging. Moscow has to cope with domestic economic troubles, "disobedience" from separatist leaders, and problematic relations with the West. These challenges make it increasingly difficult for Moscow to pull the strings in multiple separatist regions at once. Even in Syria, the Kremlin's spending is occasionally questioned by Russian analysts and politicians. The Russian elite has grown less willing to provide direct economic benefit to the separatists, as the return is too marginal to warrant the expense.
Author's note: First published in BESA Center
Russia marks 15 years of its membership in OIC
On June 30, 2020, the Russian Federation marked the 15th anniversary of its joining the Organization of the Islamic Conference (presently the Organization of Islamic Cooperation), as an observer.
Russian and foreign politicians, as well as the leadership of the OIC, took part in a videoconference organized on the occasion by the Permanent Mission of the Russian Federation to the Organization of Islamic Cooperation.
The participants discussed a range of important issues, including the development of political dialogue and across-the-board cooperation between Russia and the countries of the Islamic world. They also underscored the significance of Russia's joining the OIC in 2005 as an observer.
However, the extensive preparatory work, carried out over several years ensuring the success of the Russian bid to join the organization as an observer has been largely ignored.
One aspect of that preparatory work was the need to ease tensions and explain the real meaning of the events in the North Caucasus, where the Russian Federation had to deal with a large-scale conspiracy by international terrorist organizations and a maze of anti-Russian forces supporting those organizations.
The February 2004 visit to Saudi Arabia by the first president of the Chechen Republic, Akhmat Kadyrov, who led a delegation of public and religious figures representing Russia's North Caucasus republics, was a significant part of that preparatory work.
The prospect of such a visit was discussed by President Vladimir Putin and the Crown Prince of the Kingdom of Saudi Arabia Abdullah on September 3, 2003.
However, the whole idea faced serious hurdles due, among other things, to the presence in Saudi Arabia of opponents of our rapprochement, who were influenced by anti-Russian forces and criticized Moscow's policies in the North Caucasus.
The Saudi Foreign Minister, Faisal Al-Saud, told me, as Russia's Ambassador to the Kingdom, that "the fate of the visit is in the hands of Crown Prince Abdullah," who was then the de facto leader of the country (King Fahd was seriously ill and was virtually incapacitated).
After a tense, over two-hour-long discussion of the issue with the Crown Prince, he gave the visit the go-ahead, adding that all members of the delegation and accompanying persons would, without exception, be treated as "personal guests of the King of Saudi Arabia" and placed in the official government residence.
Upon his arrival in Saudi Arabia, Akhmat Kadyrov met with top members of the Saudi government, including the foreign minister and ministers of the economic bloc, the leadership of the OIC, the President of the Islamic Development Bank, Ahmed Mohamed Ali, and local public and religious leaders.
Akhmat Kadyrov's excellent knowledge of the Arabic language and the intricacies of Islamic culture and his frankness eventually broke the ice of mistrust and contributed to the success of negotiations on Russia's accession to the OIC.
Morocco's ex-Foreign Minister Abdul Waheed Belkaziz, who served as the OIC Secretary General between 2000 and 2005, and Saudi Foreign Minister Faisal Al-Saud, who organized a meeting in Jeddah of representatives of OIC member countries to present weighty arguments in favor of the importance of Russia's joining the alliance, played a major role in establishing a new climate of friendship between Russia and the Organization of Islamic Cooperation. During the meeting we agreed to amend the IOC Charter so that it would allow Russia to join the organization as an observer.
Today, our cooperation is many-sided and productive. It is really imperative for us to bear in mind our previous experience of friendly interaction and to give credit to our partners, including the Saudis, who played such an important role in opening up new opportunities for cooperation between Russia and the Arab, Islamic world.
From our partner International Affairs