Mongolia and the New Russian Oil Diplomacy
Russia signed an inter-governmental agreement in early late January 2016 that would resettle Mongolia's debt to Russia which totaled $172 million, 97 per cent of Mongolia's total debt.
The debt forgiveness signals Moscow is moving closer to Ulan Bataar as it slowly losses grip on other Former Soviet Union Republics economically. Mongolia also presents an increased market opportunity for Russia and its petrol products. The use of financial instruments and debts to bring countries closer to Russia and to gain political concessions are a mainstay in Russia's diplomatic toolkit.
The crashing oil market impacted Russia's economy by shrinking Russia's GDP and the regional economy causing many former Soviet Republics to rethink their economic policies and alliances. Countries heavily interconnected with Russia, politically and economically, suffered because of the crash of the commodities market and Western sanctions on Russia. Remittances dropped among four Central Asia states affecting their GDP. The slowed Russian economy has forced Kazakhstan and Kyrgyzstan—two of Russia's closest allies out of the Former Soviet Union—to seek economic opportunities elsewhere.
Kazakhstan's currency, the tenge, plunged 100 per cent in the last five months and the current exchange rate 352.08 tenge to one US dollar on 18 February. According to reporting on 23 February 2016 from Reuters, Kazakhstan's economy will grow only 0.5 per cent, as opposed to the originally forecasted 2.1 per cent. Kazakhstan will also cut its oil output to 74 million tonnes. Kazakhstan's is looking to Middle Eastern investors such as the United Arab Emirates. Kazakhstan's diversifying economic partners is also reflected in Kazakhstan's desire to be a bridge between Europe and Eurasia and to expand its bilateral economic partnerships.
The squeeze prompted discussion of raising rent rates for Russia who leases four of Kazakhstan's military and space sites including the Sary Shagan and Emba missile testing sites. Russia, for all four sites, pays $24 million which is not enough according to Kazakhstan MPs. Russia is currently leasing Baikonur Cosmodrome from Kazakhstan for $115 million a year until 2050.
Kyrgyzstan also cancelled plans for a hydroelectric power plant (HPP) as the two companies, Inter RAO and RusHydro, responsible for the project were unable to finance the completion of the Kambar-Ata-1 HPP. Vladimir Putin signed the agreement to construct the HPP in 2012 and costs projected at $3 billion. RusHydro was to build four smaller hydropower plants (HPP) costing $727 million. Citing information from EurasiaNet, Kyrgyz authorities are trying to find a way to avoid paying Russia a $40 million debt for a HPP in the Upper Naryn region.
Results for Kyrgyzstan in the Eurasian Economic Union (EEU) are mixed. Kyrgyzstan joined the EEU because of a large population of migrant workers in Russia, to strengthen bilateral ties, and access to traditional and regional markets. Kyrgyzstan's inclusion in the EEU generated more migrant workers, about 544,000 Kyrgyz work in Russia today, according to Minister of Economy Kylychbek Dzhakypov. For the migrant workers, remittances dropped 28.3 per cent by the end of 2015; Tajikistan's and Uzbekistan's remittances dropped by half.
Internally, the resettlement of the debt favors Mongolia's government. Mongolia's Prime Minister survived a no confidence vote in January 2016 facilitated by Mongolia's poor economic performance. Mongolia's economy grew only 2.3 per cent in 2015, the slowest in seven years and since the 2009 global economic downturn. A drop in commodity prices, dwindling foreign investment, and a slowdown in Chinese trade contribute. One indicator of increased foreign direct investment is the end of negotiations over the Gatsuurt gold mine deposit permitting mining operations and the end of the dispute over Tavan Tolgoi.
"Clearly, the post-Soviet Russia avoids any strategic global competition with the US…Is it possible to (re-)gain a universal respect without any ideological appeal?" – famously asked prof. Anis Bajrektarevic. Well, here might come an answer: Revived Oil-gas Russian diplomacy.
Debt forgiveness may be way to lure Mongolia to import more energy from Russia. Mongolia in 2014, imported 91 per cent of its petroleum products from Russia including: gasoline, jet fuel, and diesel. As of 2013, Mongolia imported $1.03 billion worth of refined petroleum products accounting for 67% of imports from Russia. In 2011, Mongolia imported 90 per cent of its petrol products from Russia. Trade volume between Russia and Mongolia decreased by 2.8% (May 2015).
Mongolia's energy dependence makes it vulnerable to supply shocks and Russian politics as Russia terminated gas supply (Ukraine) during strained relations and spikes in anti-Russia sentiment. During April 2011, Russia cut its diesel supply to Mongolia because of shortages in its domestic supply which drove up costs of mining operations and logistics.
Energy dependence affects mining operations and infrastructure which Mongolia lacks. Improved infrastructure in the country would mainly be used to export mining goods. Concerns of sovereignty and control also drive Mongolia's "Third Neighbor Policy." Many fear that Chinese and Russian construction projects would make movement of Mongolia's mining tonnage more dependent on the two countries. Another argument is that "such [railway] links would make Mongolia a natural resource backyard for China and even facilitate a Chinese demographic influx" into Mongolia.
Mongolia, to avoid energy dependence, needs to expand the "third neighbor policy" to avoid over-dependence. Mongolia's should use its status as a democracy for increased cooperation and funding from the European Union and other Asian nations such as Japan and South Korea. Mongolia's other "third neighbors" are all democracies. Mongolia also needs to diversify its economy from only exporting mineral resources. Russia will most likely take advantages of opportunities to advance the Mongolia-Russia bilateral relationship and to enhance Russia's position in the region.
Congolese leader Patrice Lumumba Back to Russian University
The Russian Foreign Ministry is preparing for the second Russia-Africa summit in St. Petersburg, July 2023. At the Russian Foreign Ministry, Special Representative of the President of the Russian Federation for the Middle East and Africa, Deputy Foreign Minister of Russia Mikhail Bogdanov has held a special meeting with the heads of diplomatic missions of African states accredited in Moscow.
Bogdanov briefed them on the preparations for the summit, as well as the second International Parliamentary Conference "Russia – Africa" planned for March.
Deputy Chairman of the State Duma of the Russian Federation Alexander Babakov and Chairman of the State Duma Committee on International Affairs Leonid Slutsky made presentations on the concept of the second Russia-Africa International Parliamentary Conference. It was noted that the parliamentary event is regarded as an important stage in the preparation of the Russia-Africa summit.
Representatives of the leadership of the Roscongress Foundation, the Russian Ministry of Industry and Trade, and the Department of State Protocol of the Russian Foreign Ministry took part in the discussion and discussed the entire range of issues related to the organization of the second Russia-Africa summit.
The African diplomatic corps got acquainted with the architecture of the program of upcoming events, as well as with the organizational and protocol aspects of the stay in St. Petersburg of the heads of state and government of African countries and the leaders of leading regional organizations and inter-African associations.
The heads of African diplomatic missions expressed a consolidated position in support of the speedy restoration of the name of Patrice Lumumba in the name of the Peoples' Friendship University of Russia. In February 1961, the university was named Patrice Lumumba University after the Congolese leader Patrice Lumumba, who had been killed in a coup that January.
After the collapse of the Soviet Union, the name of the Congolese leader, Patrice Lumumba, was removed and now authorities are attempting to fix back to influence African leaders to the forthcoming summit.
Established in 1960, it primarily provides higher education to Third World students during the Soviet days. Many students especially from developing countries still come to this popular university from Latin America, Asia and Africa. It is Russia's most multidisciplinary university, which boasts the largest number of foreign students and offers various academic disciplines.
In a related development, on January 30, Ambassador-at-Large, Head of the Secretariat of the Russia-Africa Partnership Forum Oleg Ozerov also held talks with Egyptian Deputy Foreign Minister for African Integration Ashraf Sweilim as part of his trip to Cairo, Egypt.
Ozerov emphasized the significant contribution of Egypt, which co-chaired the first such summit in 2019, to the development of this format for coordination of actions and comprehensive cooperation. The progressive build-up of Russia's economic ties with the African continent, where a significant role in cooperation was played by Egypt, was noted.
A thorough exchange of views took place on the current state of Russian-Egyptian relations and the prospects for strengthening cooperation, including within the framework of joint activities under the auspices of the African Union and the League of Arab States. The second Russia-Africa summit will be held July 26-29 in St. Petersburg, the second largest city, in the Russian Federation.
Destroying the concept of truth: Russian propaganda uncovered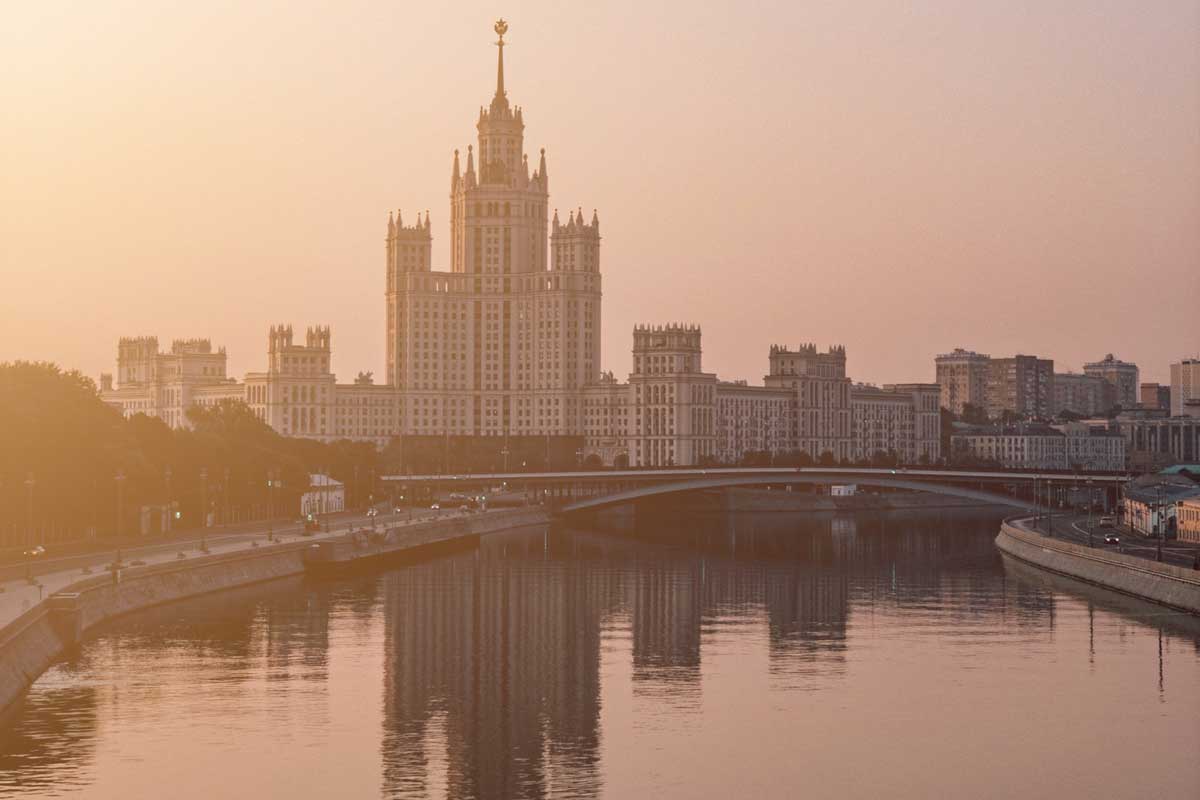 Authors: Dr. Maria Alesina and Ivan Kolpakov*
The world has fully realised the power of the Russian propaganda machine only after the 24th of February 2022. The full-fledged invasion of Ukraine would have been impossible without the popular support – or at least silent toleration – of the Russians at home. That this support would be the case was hard to believe. Yet it turned out to be a reality. The reality with far-reaching consequences for Ukrainians, Russians, and the entire world.
From supporting Putin's decades-long rule to enabling his aggressive external actions, Russian state propaganda has become a factor significantly influencing world's history. Russia's intervention in internal political affairs and socio-political discourses of other countries is a widespread phenomenon. For years, state-sponsored media outlet Russia Today (RT) has been impacting public opinion in countries across the globe, spreading fake news and alternative interpretations of reality. However, the product offered by Russian media internationally is a child's game in comparison to the propaganda targeted at Russia's own residents.
Irresistible power of entertainment
It is not a coincidence that the full-scale invasion of Ukraine was followed by shutting down of the last remaining independent media in Russia. The occupation of Ukrainian territories came together with immediate blocking of the access to Internet and Ukrainian media in favour of streaming Russian television. Alongside the system of state violence and political repressions, propaganda is one of the two key elements used by Vladimir Putin to manipulate the society.
The machine of propaganda did not appear overnight. It has been methodically constructed in the course of the past twenty years, since the very moment when Putin got into power. First, he has monopolised the television as a means to control his political ratings and the elections' results. In the same way, later, he took full control over the national press and the Internet.
Contrary to what many would imagine, the propaganda machine does not work in a rigid and straightforward way. More than anything, it is based on a modern and addictive entertainment industry, providing vast and diverse content about pop-stars, style, travel, food. And in the midst of this flow of entertainment one finds socio-political content with propaganda-infused messages.
Furthermore, political content itself is presented in an entertaining manner. Presenters of the news programs on the major TV channels talk to viewers in a tabloid-style language. In the studios of the political TV shows, opponents are fighting and insulting one another. Shock and outrage are the main drivers behind these shows' ratings.
Meanwhile, the Russian propaganda machine is a deeply institutionalised ecosystem, where each player has its own 'niche': Telegram-channels are needed for introducing fake news, which are later spread through second-rate online media. After that, in an already 'legalised' form these fakes are overtaken by the major TV channels.
To an uncritical viewer, it might even seem that this media-curated socio-political discourse includes certain debates and alternative points of view. In reality, any discussions are carefully constructed and controlled. In this regard, radical patriots are as dangerous for the Kremlin as radical opposition, as their performance is difficult to contain. Everything that does not fit into the narrow margins of the official discourse thus simply gets deprived of air time.
Alternative truth – or lack thereof as such?
Russian propaganda does not simply suggest an alternative version of reality. It undermines the very concept of truth as such. State-controlled media relativize concrete events and developments with such messages as 'nothing is that evident' and 'we will never find out the whole truth'. Information about objective facts is commonly substituted with conspirological statements and narratives that do not require evidences and coherency. In this narrative, the West is heading towards moral degradation, Russia's army is the second strongest in the world, and the Ukrainian nation does not exist as such. This provides Russians with a comforting sense of their country's moral superiority and the strength of its leadership: 'everything is under control', 'everything goes according to the plan'.
This brings us to the key element of this vicious circle. A common consumer of propaganda is a person who has Soviet-times experience of media consumption: he or she knows that media can be lying. Yet media are not blamed for that, since their role – by history and by habit – is seen differently. Official media is not necessarily a source of relevant facts and information but a source of the general sense of orientation – be it moral, socio-political, or cultural. They are the main channel through which political agenda 'from above' reaches ordinary citizens and provides them with 'guidelines' on how to interpret reality.
The state propaganda machine has become closely associated with Putin's regime. However, consumers' habits might eventually turn out to be even more long-lasting than his rule. The main problem thus lies not only in delivering and spreading independent information inside the country but in making Russian citizens perceptive to such information. Considering the global spill-over effects of the 'brainwashing' inside Russia, this is something that the world needs to be ready to fully understand and properly tackle, at least in a long-term perspective.
*Ivan Kolpakov is a Russian journalist, writer, one of the founders of the Sol newspaper, editor-in-chief of the Meduza newspaper from 2016 to 2018 and since March 2019.
Any "red lines" left for Putin?
"Red lines" have become a ubiquitous narrative of Russian-initiated conflict with the West. Putin repeatedly used "red lines" as a warning metaphor for the West, trying to establish his boundaries of international influence. The "red lines" acquired this warning connotation in his annual address to the Russian Federal Assembly on April 21, 2021, to be repeated several times later up to February 24, 2022. As explained by his press-secretary Dmitriy Peskov and many other Russian politicians and experts, "red lines' relate to Russian national interests, outlining its national borders.
And not only Kremlin but the West also talks about "red lines", though the West sees "red lines" in using nuclear weapons by Putin in his futile attempt to conquer Ukraine.
When addressing the nation on February 24, 2022, announcing an invasion of Ukraine, Putin said that any "interference" in Ukraine by outside powers would be "a red line" for Russia. However, the West started to support Ukraine long before the Russian invasion supplying Javelins and intelligence information. The West certainly interfered in different ways from the first day of the Russian invasion providing more weapons, ammunition, humanitarian aid, volunteers, anti-Russian information campaigns, sanctions, intelligence sharing, and military training, to name a few.
All Kremlin's propaganda targets the inner audience first. When they speak to the West, at the same time, they address ordinary Russians. The apparent importance of "red lines" for the Kremlin, the ability to show that they are not violated, made the West artfully create information campaigns before supplying new deadly weaponry to Ukraine. These information campaigns aim to provide valid arguments for such supplies as a response to the escalation of the war from the Kremlin's side. At the same time, they shift attention from the weaponry itself to "conflicts" inside the NATO countries around the supplies. They expose various technical problems, such as a lack of trained personnel to master new weaponry, no service maintenance base, and others. Finally, these information campaigns often highlight Kremlin's atrocities against civilians (Bucha and missile bombing cities, villages, and critical infrastructure).
We have seen these tactics successfully employed more than once. The Kremlin's loss of information war has become evident from the beginning of the war. However, when one talks about supplying Ukraine with modern tanks to fight against the Russian army, it takes one to be a master of information tactics to supply the tanks and not to break this crucial "red line." For the last two decades, Putin has made the Victory of the USSR in the Greta Patriotic War (WW II in the Western tradition) the main achievement of recent Russian history, utilizing it as a unifying myth for multi-national Russia. This myth also serves as a justification for its aggressive foreign policy. Furthermore, this makes it very painful for Russia to think of fighting with foreign tanks, especially german tanks, making this red line very thick and visible.
Nevertheless, the West could dilute it without any seemingly essential consequences. Let's see how it was done.
The German play: at first, Olaf Sholz, Chancellor of Germany, said that Germany would allow Leopard tanks to be sent to Ukraine only after US Abrams; this statement gets immediately refuted by the German Minister of Defense; the refutation followed by supporting statements in the US media that even go as far as saying that the German position irritates Washington.
The Polish play: first, Poland says that it can send a Leopard tank to Ukraine; then it refutes it; then Poland threatens that it would send the tanks even without Germany's consent, to be followed by a statement of Germany's Minister for Foreign Affairs that Germany would not block Poland sending tanks to Ukraine.
All these "conflicts and disaccords" happen before an official decision-making session in Rammstein format. Then the plays continued with Boris Pistorius, recently appointed Germany's Minister of Defense, who, after the meeting at Rammstein, not only said that there were other countries besides Germany to disagree on shipping tanks to Ukraine (although he never revealed which ones), but also hinting later that the decision on tank shipping could be negative. In such a case, the decision would become irreversible. They even remembered a previous German Minister of Defense who allegedly refused to conduct an inventory of available Leopard tanks.
Less than five days later, a positive decision is taken, making it hard to believe that such significant disagreements and confusion could exist not only inside Germany's government but also between leading European countries and the US. Of course, conflicts and disagreements might exist, and they do exist for different international topics. However, it is hard to imagine them being so publicly visible on such a vital issue as the Ukraine-Russia war. The war has been going on for almost a year now, and effective mechanisms of communication and decision-making must have been developed, at least in such an essential part of it as military aid.
After the war's beginning, the West took a principal position in the war: to provide diverse support to Ukraine to fight against Russia. All sanctions and humanitarian and military aid issues get communicated, coordinated, and then agreed upon.
According to Francis Bacon's famous quotation, knowledge is power; this power comes with information, and information comes with noise. The West utterly understands it employing this understanding with art and craft. And the Kremlin fails to play this game. Instead, this wonderful chaos of noise prior to any critical decision allows for diluting more and more "red lines."
These information tactics allow the West to supply Ukraine with more deadly weapons. We will see another act of this information play before a decision to ship modern jet fighters to Ukraine is agreed upon. Then, of course, there will be the same level of "disagreements and conflicts," but eventually, one shouldn't doubt that Ukraine will get jet fighters, starting with Soviet MIG- and SU-fighters from Slovakia and Poland, then followed by F-16s and other NATO models.
The Kremlin's reaction is precious. Putin's press secretary, Dmitry Peskov, commented on the decision to ship tanks to Ukraine, saying that it became clear to the Kremlin that there was no accord in the West in general around the issue of military aid to Ukraine. Also, the fact that the West has enough modern tanks capable of fighting with Russian remains obscure for the Kremlin, according to Peskov. This is what the Russian propaganda wants and needs to see: disagreements and conflicts. This conflict's agenda allows them to lullaby the Russian people with tales that the support for Ukraine will wither soon and that Russians need to be patient just a little bit more. Then Victory will come, exactly like in the Great Patriotic War.
The strategy of the West is clear; no Western country wants to be at war with Russia. At the same time, Ukraine needed support, so the West started supplying it with more advanced weapons. Now the supplies happen much quicker than at the beginning of the war. The "tank case" shows this change in the western approach to the weapon supply, where a silent embargo on offensive weaponry was in effect for 11 months.
The Kremlin's narrative of "the red lines" failed from the beginning as Russia violated international "red lines" when it invaded a sovereign state. Furthermore, this 'red line" is not only part of Western values but is one of the pillars of the system of International Law. Another pillar of international relations is that supplying weapons and even using one country's experienced army officers to help another country's army in its military actions has never been seen as direct involvement in a war. No one has seen, or described Soviet military support and presence in Vietnam against the U.S., or in Egypt and Syria against Israel as direct war between the U.S. and the USSR.
Putin's several public warnings to respond if NATO crossed "red lines" by providing Ukraine with certain missile strike systems remained just words. Other prominent Russian officials repeatedly made similar warnings, promising to consider U.S. and NATO vehicles transporting weapons on Ukr
The West understands that Putin's "red lines" are for the internal agenda only. Even the fact that they are not named but outline some obscure "national interests', allows the Kremlin to interpret them differently, twisting its propaganda around. But the "red lines" do exist. The West should not underestimate them. Inability of the Kremlin to define and observe them. It is quite obvious that the next "red line" is national borders between and Ukraine and Russia as of Feb.24, 2022. This issue lacks accord in the West. Should Ukraine get Crimea back? Should it get it now or later? Should the West publicly announce its "red lines" outlining them as the Russian Federation's borders as of 1991?
While these questions are still to be answered, one red line obviously exists for Putin. This line is his personal safety, and in the current power construction in Russia, Putin can secure his safety only if he retains power. When the West challenges his personal power, then he will feel the real threat. One should remember that it might be dangerous to corner a rat, especially one with a nuclear bomb. Putin's body, ex-Russian President Dmitry Medvedev, regularly reminds us of that, saying that "a nuclear power can never lose a conventional war." His regular remarks clearly state that the Kremlin acknowledges its possible defeat in Ukraine, but they also warn against such outcome. We should hope that Western leaders have learned how to play with Russia and will continue the winning game, weakening Russia further and successfully staying away from nuclear confrontation.