Indian caste politics: stage set for regional elections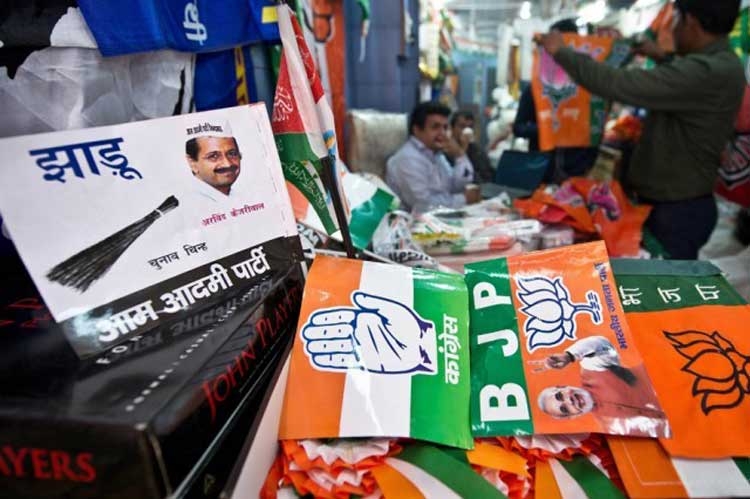 At the outset one crucial issue should be stressed right here. The caste factor among Hindu voters still plays key in Indian politics and this would play out fully in regional polls, more than the national parliamentary election. Indian elections are mind-bogglingly complex. Economic class, ethnicity, regional identity, religion – sometimes even politics – all play a role. But the key factor is still caste.
Each political party, national, regional and local, has over years built up vote banks to rely on for votes during the polls. Traditionally the Congress party holds the major chunks of vote banks, Hindu castes, Muslims, Christian, Sikh, and all other communities. Of late, projecting Hindutva as the only legitimate Indian ideology BJP has captured many vote banks of Congress and other parties at national and regional levels by misusing Hinduism as Hindutva. Earlier, Congress party promoted the Hindutva parties like BJP in order to contain and silence Indian Muslims and also corner their vote banks by using the Hindutva forces as serious threats. BJP made full use of Congress help and alter defeating it and replacing it in many states and winning majority in parliament it made Congress almost irrelevant in Indian politics.
Muslims who used to vote for Congress party enmasse have for the first time in Indian political history, like Hindus voted against both Congress and BJP in Delhi assembly poll which brought the new AAP of Arvind Kejriwal to power with a massive mandate. While the then ruling Congress could not win even one seat in Delhi assembly, the former ruler BJP somehow managed scrap through in three constituencies.
The Modi government at the centre as well as BJP party in the country is not as comfortable as both did last year when the BJP swept the poll taking full advantage of anti-corruption movement spearheaded by Anna Hazare and Arvind Kejriwal that targeted the hopelessly corrupt Congress led UPA government,.
The caste-based politicians have learnt that by ruthlessly targeting their message at the narrow slice of the population they represent they can win state elections. The BJP and its national rival the Congress party, meanwhile, have to water its message down to attempt to appeal from select castes to almost everyone.
In Bihar polls held last year, the Grand Alliance of Nitish-Lalu defeated BJP alliance. Lalu or Laloo as he is universally known in India is a very shrewd politician who ruled Bihar for 15 years thanks to the seemingly impregnable electoral alliance he forged between the state's Muslims and the large, traditionally cow-herding, Yadav caste that delivered 30% of the vote at every election. But the appeal to caste identity tends to be linked to appeasement in India: politics becomes almost exclusively about what you can deliver – jobs, housing, subsidies – for your fellow caste members.
Nitish Kumar built his support in Bihar by cleverly picking off disaffected lower caste voters and Muslim voters from Congress vote bank. Like Laloo he styles himself a socialist, but unlike him, also a champion of law and order who would put development first. And Bihar did begin to improve under Kumar. He got rid of the caste-cronyism that marred Laloo's rule and has made the state more law abiding and more prosperous. And, until very recently, Kumar was a strong supporter of the BJP. But he didn't think Modi was fit to be prime minister and cut his ties with the party. Instead Kumar formed with his sworn enemy, Laloo. The idea is that together they can unite lower caste voters against Modi.
Modi has been widely criticised for waiting so long to speak out against the lynching of a Muslim man by a mob of his Hindu neighbours for allegedly slaughtering a cow, a supposed "sacred animal" to Hindutva forces. The issue was exactly what Modi needed to drive a wedge between the lower caste Hindus and the Muslims that are the electoral bedrock of third front like the Grand Alliance.
Now the BJP requires increasing its MPs tally in Upper House of parliament in order to pass all bills easily and state elections would give the main parties wining seats would gain MPs in the Hose. Indian states like Assam, West Bengal, Tamil Nadu, Kerala and Puducherry (Pondicherry) are getting ready for elections to elect assemblies and the Indian election commission has already notified the dates for these states. However, BJP may not gain much from the elections.
Around 17 crore voters will cast their vote in assembly elections in the five states. 824 constituencies will go on poll when Assembly Elections will be held in Assam, West Bengal, Tamil Nadu, Kerala and Puducherry. Election Commission declares model code of conduct in five states with immediate effects. Central police forces will be deployed in all the five states to ensure fair elections.
Accordingly, assembly elections in Assam, West Bengal, Kerala, Tamil Nadu and Puducherry will be held in April and May, Chief Election Commissioner Nasim Zaidi announced on Friday. While Assam will have a two-phase election on April 4 and 11, West Bengal will see balloting on seven dates despite a six-phase election: April 4, 11, 17, 21, 25 and 30 and May 5. In contrast, Tamil Nadu, Kerala and Puducherry will see election on a single day: May 16. Votes polled in all five states will be counted on May 19. Elections will be held in Assam, West Bengal, Tamil Nadu, Kerala and Puducherry.
The results of Kerala, Tamil Nadu, Assam, West Bengal and Puducherry Assembly elections will be declared on May 19. Tamil Nadu and Puducherry Assembly Elections will take place in one phase. Kerala Assembly Elections will take place in one phase. The polling will be held on May 16. The West Bengal Assembly Elections will take place in six phases. Notification will be issued on March 11 for the first phase. Polling for the first phase will be on two dates that are 4 April and 11 April. The voting for the fourth phase of WB Assembly election will take place on April 25. Date of fifth phase polling is 30 April. The polling for the last phase will be held on May 5 in WB. The polling for the second phase of the West Bengal Assembly Election will be held on April 17. Date of third phase polling is 21 April. Assam Assembly Election will be held in two phases. First phase will include 65 constituencies. The notification will be issued on March 11. Last date of withdraw of candidature is March 21. First phase election will be held on 4 April. Second phase of the Assam Assembly Election will be held on April 11.
Electronic voting machine (EVM) will be used for polls. GPS system will be installed in flying squad to track their movement. The Election Commission will keep 5 central observers in each district. Special polling stations will be set up for disabled persons. 1.98 crore electorates will practice their voting right in Assam.
Dates for Assembly elections in Tamil Nadu, West Bengal, Assam, Kerala and Puducherry were announced on Friday. The elections in Assam will be held in two phases. The dates of polling are April 4 and April 11. The elections in West Bengal will be held in six phases. In the first phase, voting will take place on two dates April 4 and April 11 as the seats fall under the Naxal affected areas. The elections in Tamil Nadu, Kerala and Puducherry will be held in one phase on May 16. Counting of votes for the elections will be on May 19
Tamil Nadu, where AIADMK is currently in power, has 234 assembly constituencies. 5.68 crore people will be eligible for voting in Tamil Nadu. CM Jayalalithaa is likely to face a tough fight in the state from Karnunanidhi-led DMK-Congress alliance if it joins hands with actor-turned-politician Vijaykanth-led DMDK. In 2011, with 28 seats Vijaykanth became the leader of opposition in the state assembly. AIADMK has got into an alliance with Congress rebel leader GK Vasan.
West Bengal has 294 assembly constituencies. Chief Minister Mamata Banerjee has maintained that she is confident of winning the elections despite CPI (M) joining hands with it arch foe the Congress in the state for the polls. TMC contested the last assembly elections in the state in alliance with the Congress and swept the state. However, Congress is forging an electoral-arrangement with the Left to challenge Mamata Banerjee in the upcoming polls. Left-Congress will not hold joint elections rallies but may not field candidates against one other to consolidate anti-TMC votes. BJP which somehow managed two LS seats in WB in 2014 is attempting to make inroads in the Left bastion.
In Kerala, CPI (M) is preparing to forge an alliance with "all democratic forces", including possibly the ruling Congress but that, many communist leaders feel, could end the Communist rule in the state once for all. Kerala has 140 assembly constituencies. Traditionally, Kerala has seen straight contest between Congress-led UDF and CPM-led LDF. Congress led UDF had just scraped past the CPM led LDF by a slender margin in 2011 elections. The UDF government led by Ooman Chandy has been rocked by allegations of corruption including the solar panel scam. Left which is pushing for an understanding with the Congress in West Bengal faces cong led UDF as its main adversary in Kerala. BJP has been for years has tried and failed to make its presence in the state assembly but this time around it hopes to win a seat and has stitched an electoral alliance with the newly formed Bhartiya Dharma Jana Sena (BDJS). The BDJS is led by Eazhava outfit Sree Narayana Dharma Paripalana (SNDP) Yogamt, though it denied that. BJP is trying to bring in some important persons and make alliance with small parties.
In Assam, Asom Gana Parishad (AGP) has tied up with Bharatiya Janata Party (BJP) and as BJP has hopes. In fact, BJP has stitched together a larger alliance with AGP and Bodoland People's Front (BPF). The "foreigners" issue helps the BJP. They have claimed that the assembly election in the key north eastern state will be a contest between "all indigenous people" led by it on one side and Congress and the UDF on the other. Assam has 126 assembly constituencies. CM Tarun Gogoi fights 15 years of anti-incumbency. AGP which once ruled the state under PK Mahanta has agreed to play second fiddle to the BJP in Assam. BJP won 7 seats out of 14 in Assam in general elections 2014. All India United Democratic Front (AUDF) won 18 seats in the last elections has emerged as the main opposition party in the assembly.
Puducherry has 30 assembly constituencies.
Modi faces a crucial electoral test right now. Traditionally his Bharatiya Janata Party (BJP) has drawn support from upper caste Hindus – not a big enough base for a national party.
Indeed, Modi's genius – or good fortune – has been that he has managed to lift himself and the party he leads above the narrow appeal of caste. Modi won a landslide a year and a half ago by hugely widening the party's appeal, persuading hundreds of millions of Indians that only he could make India shine and knock the economy into shape and deliver growth and prosperity to the nation. However, after assuming power, Modi began his world tour. In fact Modi is fond of spending more time abroad than in India.
The problem is Modi's "reform agenda" has been blocked in the upper house of parliament. He needs to win every state election from now to the next general election to get anywhere near the majority he needs. That's why he invested so much in the election in Bihar, India's poorest and third most populous state. He appeared at so many rallies but his magic did not work there as "Grand Alliance" by Nitish Kumar and Laloo Prasad Yadav still had upper hand in Bihar. BJP depended exclusively on Modi to win Bihar as he was even accused of "carpet bombing" the state and because the party hasn't named a candidate for chief minister – the top job in the state – he's the only figurehead. And on balance they have the edge over the BJP.
The state polls now are massively raising the stakes for Modi. Another loss now will be a huge blow to his reputation of "winner" and will embolden opposition parties across India.
The polls say the ballot is too close to call and Mr Modi is up against two of the most seasoned – and successful – players of caste politics in all India.
This being India even state elections are democratic contests on a truly staggering scale.
Perhaps, it is too early to forecast eh poll results of the 5 states going to polls in May. However, as it stands today, the ruling AIADMK has the advantage over other parties, including DMK-Congress combination. Tamils appear to be unhappy to replace corrupt AIADMK with corrupt DMK. BJP is obviously nervous that it might lose the seats it has in the assembly now. Yes, not only BJP but even parties of Vijayakanth and Sarath Kumar are deeply worried about retaining their seats. BJP having declared to come to power in Tamil Nadu this time not having found either DMK or AIADMK to support it, now tries to win as many seat as possible with alliance and thus it woos both Sarath and Vijayakanth to come for alliance with it. Parties of Dr. Ramadoss and Vaiko, having got considerable vote banks, are individually on the lookout now for more partners and their success depends on the alliances they make. Both want to be CM after the poll and do not seek proper understanding as the basis for realpolitics.
Political parties with their narrow-minded line of thinking, and do not allow credible alternatives for the people of India to choose from for better governance. That goes against principles of democracy.
In Kerala, where the Congress led UDF rules, the left parties are trying to catch up with it but an emerging congress-communist alliance in West Bengal against the ruling TMC of Mamata Banerjee confuses Kerala voters. Not being able to identify their allies and real opponents and not knowing what to do next, the Communists today are the most confused politicians India can boast of. While Communists and Congress leaders do not expect people to think, voters themselves are not impressed by their own alliance against logic of Indian politics.
Yes, not only Keralites, Indian voters at large stand confused at the possible Congress-communist alliance, mainly because it would lead to even an illogical Congress-BJP alliance in the near future.
October 27th: The Tyranny Continues in Kashmir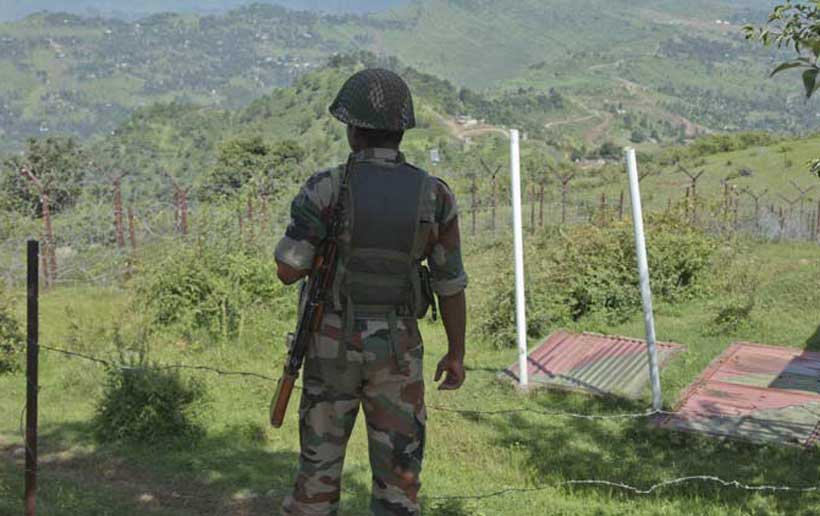 October 27 marks the beginning of Indian Occupation of the disputed territory of Jammu and Kashmir. It is forever scarred in the collective minds of the Kashmiri people as the day they became occupied.
The Kashmir conflict began in 1846 with the illegal, immoral and inhumane sale of the historic state of Jammu and Kashmir to a non-Kashmiri Dogra family for services rendered to the British Raj. From that point, onwards, Kashmiri's have long for self-determination. Yet, tragically, their legitimate aspirations were crushed with the grotesque, irregular and illegal ascension, by the brutal foreign ruler Maharaja Hari Singh who did not have the consent of the people. With the arrival of Indian soldiers – the historic Black Day of Occupation begins its most recent and insidious manifestation.
The Princely State of Jammu & Kashmir obtained independence on August 15, 1947, when British paramountcy lapsed. At that moment, under international law as understood by Indian National Congress, The Muslim League and Great Britain, sovereignty in Kashmir devolved on its peoples, not its autocratic Maharaja. Indeed, Kashmir was beset by wholesale domestic revolt against the Maharaja when independence arrived, and widened in the initial months thereafter. To save his despotism from collapse, the Maharaja requested the assistance of the Indian military on October 27, 1947, after ostensibly signing an Instrument of Accession to that nation. British Scholar, Alistair Lamb has convincingly demonstrated that the Instrument of Accession was as bogus as the Protocols of the Elders of Zion or the Donation of Constantine. An original has never been found, and there is no plausible explanation for a disappearance if an original had ever existed.
The people of Kashmir are constantly reminded of the resolution # 47, adopted on April 21, 1948 that states that the future status of Kashmir must be ascertained in accordance with the wishes and aspirations of the people of the territory. This resolution was agreed upon by both India & Pakistan, negotiated by the United Nations and accepted by the Security Council.
Ambassador Warren Austin of the United States said it the best in the Security Council on January 24, 1948, "…When India accepted the accession of Kashmir, it made its act stand for a great principle by stating as a part of the acceptance, that it was conditional on fair plebiscite being held to determine the will of the people of Kashmir with respect to accession. I think an example was made in history at that point."
India, however, was soon undeceived of its delusions over Kashmir's political yearning. Recognizing that its people would never freely vote accession to India, it contrived excuse after excuse to frustrate a plebiscite. When the United Nations proposed arbitration, a reference to the World Court, or any other method of resolving minor demilitarization quarrels, India nixed them all. After a few years, it dropped all pretense of acceding to a referendum by unilaterally proclaiming its annexation of Kashmir. India's proclamation has never been accepted by the United Nations, which continues to list Kashmir as a disputed territory who future status is yet to be determined by its people.
History proved the British Prime Minister Clement Richard Atlee wrong when he said on November 7, 1947, "…he (Pandit Nehru) undertook that the will of the people should be ascertained, and he proposed that this should be done under the authority and supervision of the United Nations…I can't believe that Mr. Nehru's pledges have the sinister implications."
India's creepy design was also confirmed by Bertrand Russell who said in 1964 " The high idealism of the Indian government in international matters breaks down completely when confronted with the question of Kashmir."
So, a false narrative was concocted by India, out of nothing more than thin air, in a vain attempt to intellectually subjugate a people. This challenge is most serious, since it resonates, even today with more vigour. How often do we hear outlandish statements like, 'Kashmir is an integral part of India'? These statements do not exist in a vacuum. They are loaded and violent. This form of violence is more insidious, more difficult to confront, for it is attempting to indoctrinate Kashmiris about their past, their present and direct them to a future that does not belong to them. They had become the objects of history rather than the masters of it.
Another serious challenge that people of Kashmir face, when attempts are made to confine the Kashmir dispute to a bilateral matter between India and Pakistan as if Kashmiris were inconsequential. This charade of sorts represents an outrageous attempt to restrict discussions of Kashmir, to India and Pakistan to the exclusion of the most important party to the conflict – the people of Kashmir. Today, this strikingly ignorant political strategy has collapsed after the Abrogation of Article 370 & 35 A on August 5, 2019 and no longer is considered an honest initiative for resolving the Kashmir dispute. It has not achieved any of its desired objectives of bettering relations or resolving Kashmiri aspirations for self-determination. It is evident that this policy has proven a colossal failure. If, in more than 73 years, the 'bilateral masquerade' has produced nothing more than cheap photo opportunities, then it is better to once and for all, put this show to an end.
The world powers and the saner elements in both India and Pakistan need to realize that the bilateral talks between India and Pakistan have always remained barren. And trilateral dialogue between Governments of India, Pakistan and the leadership of Kashmir — without any precondition from any side — is the only way to resolve the issue of Kashmir once for all. Participation of Kashmiri leadership in the dialogue process is the sine qua non that will help to achieve the lasting peace and tranquility in the region of South Asia.
In fact, a 'Kashmir Quartet' should be established that includes Kashmir, Pakistan, China, and India. Moreover, outside intervention and mediation should include the United Nations. The chairmanship of the Kashmir Quartet mediation should be undertaken by a person of international stature, such as Kjell Bondevik former prime minister of Norway or President Mary Robinson of Ireland.
Today, the challenge before us is that a new generation in Kashmir has been raised with blood and tears for which death no longer poses a threat for what can death do that life has not done before: their suffering is freeing them from fear. Kashmiris' fearlessness has led to the powerful protests and the largest demonstrations in recent years. The presence of hundreds of thousands of people on the streets of Srinagar, marching towards the office of the UNMOGIP, is a proof that the freedom struggle is not a terroristic movement but a movement that is indigenous, spontaneous, peaceful and popular.
Now, is the time that Mr. Antonio Guterres, the Secretary General of the United Nations brings the situation in Kashmir to the attention of the Security Council under the provision of the Article 99 of the United Nations Charter. It is here in the region of South Asia that not two but three nuclear powers have been eyeball to eyeball for the last one-year? The Article 99 authorizes the Secretary General to 'bring to the attention of the Security Council any matter which in his opinion may threaten the maintenance of international peace and security'. If not now, then when can Article 99 be invoked to bring peace and stability to the region of South Asia.
The UN Secretary General should listen to Mr. Gross, US Ambassador to the UN who said in the Security Council on December 5, 1952, we feel that it is the role of the Security Council to assist the parties in seeking to reach agreement.
So, now is no time for complacency or temporizing. And the chilling suffering and misery of the Kashmiri people continues every day a peaceful resolution is deferred.
Promoting Projects and Practices in Community Health in India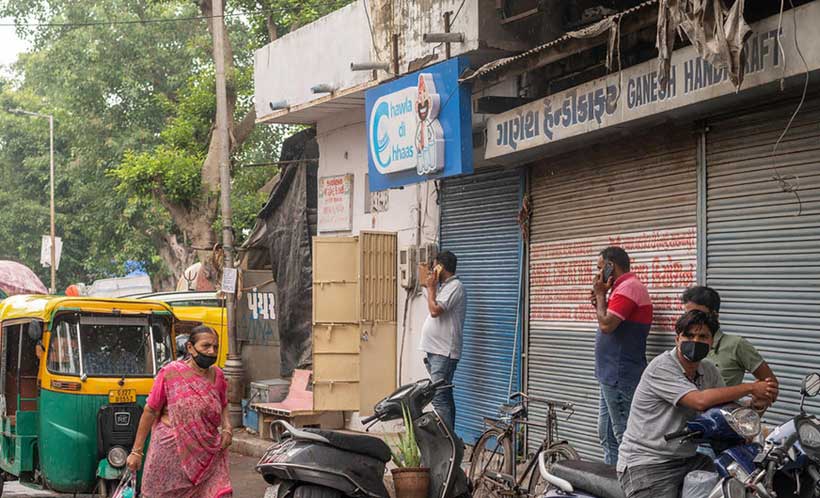 One of the most populated countries in the world, India has been facing problems with regard to well-being of its citizens while sustaining their developmental needs. The need for better health facilities, and developing antidotes for new kinds of pathogens and viruses have made the task more challenging. The respective governments, pharma companies, and testing labs are trying to develop safe trial mechanisms and developing safeguards for protecting the lives of vulnerable sections of society. Within India, the community health programme involves the non-governmental sector, healthcare professionals, economics aspects and social interaction through people and voluntary workers. While the health ecosystem exists, the problem has been finance, support and critical knowledge repository. India did well to address issues such as polio vaccination and creating community awareness for regular medication against tuberculosis. There is a mounting impact of chronic diseases in economic and social sectors, need for quality health services in the wake of changing demographics, and increasing life expectancy have made matters more complex.
In terms of understanding the requirements for building better resilient and health-conscious societies, it is important that the vaccines, lifesaving drugs, and medicines should be developed with certain generalised regulations which can improve the health of the society and address problems faced by people living across regions. While India is a subcontinent comprising of all geographical features, it is also a cauldron of different ethnic communities, and physical features which provides exceptional opportunities for testing and developing medicines which can cater to different physical and pathological profiles of people. Within India, one can find people with different levels of immunity. As the eating and food habits have been different, there is higher incidence of diabetes, hyper tension and cardio diseases in a cross-section of people. It has also been seen that people who are above 40-70 years of age have been more vulnerable to pandemics, and other communicable diseases. A sizeable mortality profile of people suggests that.
In this context it becomes very important that medicines which should be developed should have a better shelf life and give results which can be corroborated with testing facility, with a cross-section of people. The results have usually varied with regard to people with different eating habits and also nutrition factor. Pandemics such as COVID-19 have brought to the fore that India has better resistance mechanisms which has helped in relatively less mortality rate when these people have been infected with COVID-19. The duration of sickness because of COVID -19 has varied from five days to more than three weeks. In such certain times, it has been found that because of lack of any effective medicine or any sure shot diagnostic mechanisms the treatment has prolonged and the recovery has been slow. In terms of legal and other regulatory mechanisms, it has been found that most of the clinical trials which are done in India enroll the vulnerable and poor people and human trials are conducted. There is a grey area of medical compensation and addressing post-tests complications from legal point of view.
For India it has become imperative to develop projects and conduct feasibility studies through government mechanisms rather than through medical companies. While projects have been undertaken to study different kind of diseases that school children and adults will be facing in the next two decades, it has been found that most of the complications will be related to teeth, eyesight, anxiety and mental well-being. However, in the case of pandemics and community health programmes it has been encouraging signs that initiatives such as creating awareness with regard to AIDS, mental well-being, depression and anxiety disorders have been fruitful and rewarding with institutionalising counselling and telephone helplines. Most of the programs have been done and supported by NGOs as well as a few voluntary organisations.
The projects and programmes which can be initiated in India should address core issues. Firstly, the incidence of non-curable diseases, depression, immunity disorders, other issues related to community transmission, and the development of proper safeguards and awareness with regard to pandemics and life-threatening diseases. Secondly, the COVID-19 has opened a Pandora's box with regard to the incidence of diseases which impact community, and thereby also affect government health budget. Lastly, it is necessary that India will have to create medical soldiers and inform voluntary workers so that the community transmission and community health well-being should be addressed on a priority level.
As the COVID vaccine is in different trial stages, many countries are looking for testing facility in India and also conduct human trials, as legal structure in medicinal trials is still in infancy. India needs to address the issue of IPR on developing vaccines and medical history should be addressed jointly as it has been found that many western countries have been purchasing medical history of the patients living in developing Asia, providing vaccines through great testing mechanisms and subsequently using copyright laws to deny cheap medicines to the larger community.
In this regard it is important that India should conduct research on immunity vectors of its population and develop generic drugs which can help in protecting communities from most transmissions. It is also pertinent to note that in terms of the temperature variance across India it provides unique testing opportunities in different conditions. However, there is a need for a holistic approach and therefore it is important that training and sensitisation of the personnel working in this field is of paramount importance. Initiatives related to preventive and therapeutic services is critical. Also, looking for quick alternatives would save the lives of personnel.
Just like any emergency, there is a need for rapid action medical force which can provide immediate assistance and better cognitive abilities track critical illnesses and the reasons thereof. It has been seen in the case of midwifery and associated postnatal diseases that it has worked wonders with a better equipped and knowledgeable person existing in each society for better assistance and awareness.
The critical importance of voluntary workers is that with sufficient technical assistance (which might come from government and state units) gives them confidence and also strengthens their application of knowledge for better informed public health practices and policies. Technical assistance and quick action through centralised control centre has to create the first line of defence in case of a pandemic.
The institutes which have been working in this field are Public Health Foundation of India, Indian Institutes of Public Health and All India Institute of Hygiene & Public Health, which have been disseminating information through online workshops, seminars, and social media. They have created affiliates and sister agencies working in the field all across India. Networking of public health institutions in medical education need to address issues such as environmental health and countering new kind of diseases which are dominating.
This clearly highlights the fact there is a need for understanding pandemics, developing awareness among communities about public health, and stress on hygienic environment, conducting long term research on emerging diseases and promoting research in tropical medicine.
India need to allocate separate fund for public health initiatives and promote exchange of medical workers with third world countries for better understanding the nuances of medical and health research. In fact, in most of the think tank meetings, public health and awareness is not listed as topics whenever Track II dialogues are held. There is also a need for better practices in public health, education, and developing health demonstration projects, barefoot nurses and doctors, strengthening an eco-system of education, training, and scholarship. Developing traditional medicine and making it easily accessible should be the bulwark against diseases. Restructuring Community Medicine/ Preventive and Social Medicine colleges which impart this kind of education in developing countries is required as the number is relatively less. Across developing world scholarship in community medicine and hospital administration is low and needs structural financial support. The data collection and diagnostics apparatus need micro management to create better response chain. COVID-19 has provided the reason for public health to be taken as a national initiative.
Sino-India Himalayan Chess Game: Breakthrough or Stalemate?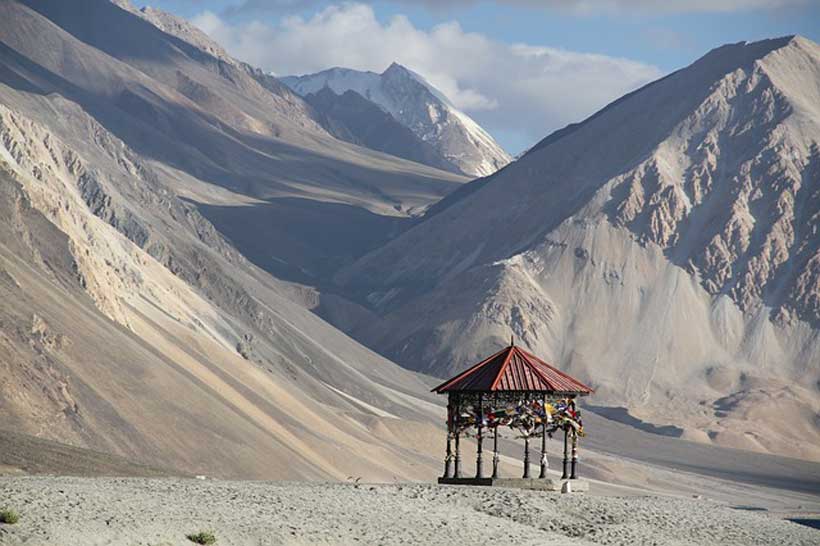 The continuous geopolitical blame game between India and China hasn't witnessed any positive development with respect to either sides pulling back their respective troops, dragging the recent skirmish even further till winter.
In 45 years, India for the first time has witnessed a conflict-like situation vis-a vis China which witnessed the martyrdom of 20 troops on June 15thand rounds of shot firing in the LAC where the Indian Foreign Affairs Ministry confirmed about the PLA first initiating the firing ,after which the two sides have constantly held each other responsible for increased tensions whereas India has tremendously shown goodwill, hopefulness and looking at many factors to keep the ties stable. The year 2020 was supposed to be the 70th Anniversary of Sino-India Cultural ties where unfortunately, the celebrations were overshadowed with this recent border mishap.
The Himalayan Chess- Game
The Chinese Foreign Ministry's scepticism on the territorial claims and debate on Aksai Chin are not new, which has its roots to the abrogation of article 370, the recently changed rule declaring Ladakh as an integral portion of the Indian Union was unfavourable to the Chinese side, reiterating about India getting into a strategic misadventure by violating their own territorial sovereignty and national interest and the former justifying on those and trying to flex its muscles in the Pangong Tso, Galwan Valley, Gogra, Kongka La, Depsang.
Border infrastructure is becoming a new method for these two aspiring Asian powers to assert their economic cum political interests with respect to further claiming of territories leading to the road towards being victorious, where the Indian side has further increased its focus viewing the strategic ramifications in the neighbourhood .by providing 8 bridge infrastructure projects each in Arunachal Pradesh and Ladakh , which India requires to ensure easy connectivity in harsher terrains, promote tourism, distance reduction in order to reduce time for movement of goods to ensure welfare and safety for troops and natives residing in high terrains which again China suspiciously looked at in its counter statement, blatantly opposing any infrastructure in disputed boundary.
Notable defence experts, Victor Gao and Prem Shankhar Jha, opined that China is aiming at a strategic bargain and believe that this move of the Indian side developing infrastructure in Ladakh could be a counter to the Chinese G219 highway , covering a distance of 179 km connecting Xinjiang and Tibet which is in close proximity with Daulat Beg Oldi, where a 450 metre bridge over the Shlyok river was constructed last year which was only accessible by air before the construction of this project .
Amidst this prolonged crisis, 7 rounds of the India China Military Commander Meetings were held on a frequent basis at the Line Of Actual Control, in order to maintain tranquillity, peace, further enhancement of mutual understandings and deterrence to reduce the chances of an armed conflict, nevertheless there has been no proper agreement and the troops aren't stepping out from their current positions either side.
Also, even the recent Moscow visits of Defence Minister Rajnath Singh and Foreign Minister, Mr. S Jaishankar in September for meeting their respective counterparts, haven't been completely fruitful where they have also held discussions on showing respect towards each other on territorial claims and not cause these ties to deteriorate towards an upper trend which means that no country wants to compromise on its territorial claims and any change in status quo, which has led to unprecedented uncertainty in the relations as of now.
CCP Apprehensions of an Alliance
Chinese scholar, Fu Xiaoqiang , in his article, stated about India creating unnecessary tensions in the border leading to further straining of relations which are motivated by selfish political agendas. He also felt that India is being persuaded by the US to join an alliance like structure such as the Quadrilateral Initiative and set preferences with respect to choosing friendships with countries such as Japan and Australia, which have a common perception likewise India, regarding China as a potential competitor in the region.
Currently, China is fearing any conflict or alliance like structure with respect to its role in spreading the pandemic for which it was hiding its strategy, due to which these justifications are being used by Xi Jinping to protect his own image in the masses so that no crisis or dissent arises which could put the Communist Party's survival and reputation at stake at a time where he is being questioned about the corruption and internal party pressure. There is a reason behind why China is involved in scapegoating on this conflict to show an innocent and a positive image by blaming Indian politicians using nationalism to mobilise the public, narrating their growth story, ideology, rich historical as well as cultural heritage, where the same goes for the dragon's promotion of their nationalism  as well.
Alliances are important for India but they will take time to come in support if any mishap takes place in the neighbourhood, keeping India under uncertainty with regards to its strategic autonomy, it was following for many decades. These alliances can be useful only to deter an enemy organising territorial strikes and put the latter on check creating some amount of fear and introspection.
Recently, steps have been undertaken by the Indian government to ban Chinese products and apps due to surveillance plus information threats in security. It is looking towards making itself self-reliant (aatmanirbhar) to reduce any more dependence on countries which have their own interests which could change anytime, if it doesn't suit them which could be seen through India's past experiences, where the same mistakes can't be repeated again like 1962 or 1975, at a time when the multipolar world is moving towards Asian multi-polarity where China is currently at an edge.
Concluding Points
The Chinese feel that the ball is in India's game to choose between the have's or have not's while looking at the opportunity costs involved .The dragon is basically assessing the elephant's capability and coping strategies in the winter, leading the standoff to be extended even further for which it is crucial for India to enhance its capacity in order to build up on its equipment, give support to the troops and further focus towards economic development in the borders.