Indian caste politics: stage set for regional elections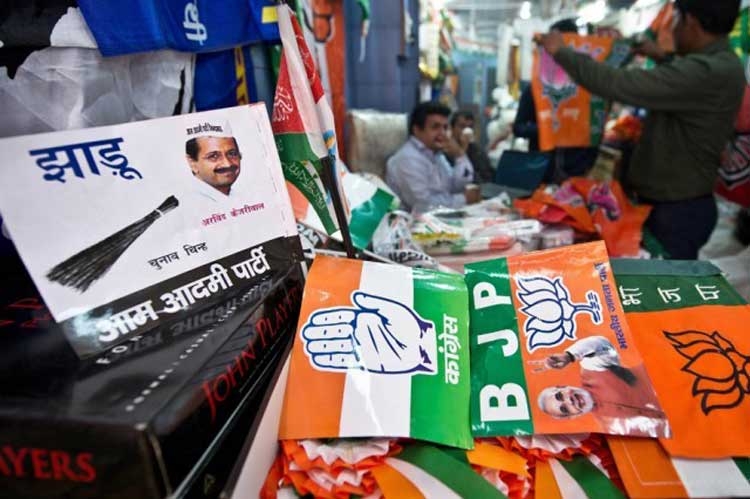 At the outset one crucial issue should be stressed right here. The caste factor among Hindu voters still plays key in Indian politics and this would play out fully in regional polls, more than the national parliamentary election. Indian elections are mind-bogglingly complex. Economic class, ethnicity, regional identity, religion – sometimes even politics – all play a role. But the key factor is still caste.
Each political party, national, regional and local, has over years built up vote banks to rely on for votes during the polls. Traditionally the Congress party holds the major chunks of vote banks, Hindu castes, Muslims, Christian, Sikh, and all other communities. Of late, projecting Hindutva as the only legitimate Indian ideology BJP has captured many vote banks of Congress and other parties at national and regional levels by misusing Hinduism as Hindutva. Earlier, Congress party promoted the Hindutva parties like BJP in order to contain and silence Indian Muslims and also corner their vote banks by using the Hindutva forces as serious threats. BJP made full use of Congress help and alter defeating it and replacing it in many states and winning majority in parliament it made Congress almost irrelevant in Indian politics.
Muslims who used to vote for Congress party enmasse have for the first time in Indian political history, like Hindus voted against both Congress and BJP in Delhi assembly poll which brought the new AAP of Arvind Kejriwal to power with a massive mandate. While the then ruling Congress could not win even one seat in Delhi assembly, the former ruler BJP somehow managed scrap through in three constituencies.
The Modi government at the centre as well as BJP party in the country is not as comfortable as both did last year when the BJP swept the poll taking full advantage of anti-corruption movement spearheaded by Anna Hazare and Arvind Kejriwal that targeted the hopelessly corrupt Congress led UPA government,.
The caste-based politicians have learnt that by ruthlessly targeting their message at the narrow slice of the population they represent they can win state elections. The BJP and its national rival the Congress party, meanwhile, have to water its message down to attempt to appeal from select castes to almost everyone.
In Bihar polls held last year, the Grand Alliance of Nitish-Lalu defeated BJP alliance. Lalu or Laloo as he is universally known in India is a very shrewd politician who ruled Bihar for 15 years thanks to the seemingly impregnable electoral alliance he forged between the state's Muslims and the large, traditionally cow-herding, Yadav caste that delivered 30% of the vote at every election. But the appeal to caste identity tends to be linked to appeasement in India: politics becomes almost exclusively about what you can deliver – jobs, housing, subsidies – for your fellow caste members.
Nitish Kumar built his support in Bihar by cleverly picking off disaffected lower caste voters and Muslim voters from Congress vote bank. Like Laloo he styles himself a socialist, but unlike him, also a champion of law and order who would put development first. And Bihar did begin to improve under Kumar. He got rid of the caste-cronyism that marred Laloo's rule and has made the state more law abiding and more prosperous. And, until very recently, Kumar was a strong supporter of the BJP. But he didn't think Modi was fit to be prime minister and cut his ties with the party. Instead Kumar formed with his sworn enemy, Laloo. The idea is that together they can unite lower caste voters against Modi.
Modi has been widely criticised for waiting so long to speak out against the lynching of a Muslim man by a mob of his Hindu neighbours for allegedly slaughtering a cow, a supposed "sacred animal" to Hindutva forces. The issue was exactly what Modi needed to drive a wedge between the lower caste Hindus and the Muslims that are the electoral bedrock of third front like the Grand Alliance.
Now the BJP requires increasing its MPs tally in Upper House of parliament in order to pass all bills easily and state elections would give the main parties wining seats would gain MPs in the Hose. Indian states like Assam, West Bengal, Tamil Nadu, Kerala and Puducherry (Pondicherry) are getting ready for elections to elect assemblies and the Indian election commission has already notified the dates for these states. However, BJP may not gain much from the elections.
Around 17 crore voters will cast their vote in assembly elections in the five states. 824 constituencies will go on poll when Assembly Elections will be held in Assam, West Bengal, Tamil Nadu, Kerala and Puducherry. Election Commission declares model code of conduct in five states with immediate effects. Central police forces will be deployed in all the five states to ensure fair elections.
Accordingly, assembly elections in Assam, West Bengal, Kerala, Tamil Nadu and Puducherry will be held in April and May, Chief Election Commissioner Nasim Zaidi announced on Friday. While Assam will have a two-phase election on April 4 and 11, West Bengal will see balloting on seven dates despite a six-phase election: April 4, 11, 17, 21, 25 and 30 and May 5. In contrast, Tamil Nadu, Kerala and Puducherry will see election on a single day: May 16. Votes polled in all five states will be counted on May 19. Elections will be held in Assam, West Bengal, Tamil Nadu, Kerala and Puducherry.
The results of Kerala, Tamil Nadu, Assam, West Bengal and Puducherry Assembly elections will be declared on May 19. Tamil Nadu and Puducherry Assembly Elections will take place in one phase. Kerala Assembly Elections will take place in one phase. The polling will be held on May 16. The West Bengal Assembly Elections will take place in six phases. Notification will be issued on March 11 for the first phase. Polling for the first phase will be on two dates that are 4 April and 11 April. The voting for the fourth phase of WB Assembly election will take place on April 25. Date of fifth phase polling is 30 April. The polling for the last phase will be held on May 5 in WB. The polling for the second phase of the West Bengal Assembly Election will be held on April 17. Date of third phase polling is 21 April. Assam Assembly Election will be held in two phases. First phase will include 65 constituencies. The notification will be issued on March 11. Last date of withdraw of candidature is March 21. First phase election will be held on 4 April. Second phase of the Assam Assembly Election will be held on April 11.
Electronic voting machine (EVM) will be used for polls. GPS system will be installed in flying squad to track their movement. The Election Commission will keep 5 central observers in each district. Special polling stations will be set up for disabled persons. 1.98 crore electorates will practice their voting right in Assam.
Dates for Assembly elections in Tamil Nadu, West Bengal, Assam, Kerala and Puducherry were announced on Friday. The elections in Assam will be held in two phases. The dates of polling are April 4 and April 11. The elections in West Bengal will be held in six phases. In the first phase, voting will take place on two dates April 4 and April 11 as the seats fall under the Naxal affected areas. The elections in Tamil Nadu, Kerala and Puducherry will be held in one phase on May 16. Counting of votes for the elections will be on May 19
Tamil Nadu, where AIADMK is currently in power, has 234 assembly constituencies. 5.68 crore people will be eligible for voting in Tamil Nadu. CM Jayalalithaa is likely to face a tough fight in the state from Karnunanidhi-led DMK-Congress alliance if it joins hands with actor-turned-politician Vijaykanth-led DMDK. In 2011, with 28 seats Vijaykanth became the leader of opposition in the state assembly. AIADMK has got into an alliance with Congress rebel leader GK Vasan.
West Bengal has 294 assembly constituencies. Chief Minister Mamata Banerjee has maintained that she is confident of winning the elections despite CPI (M) joining hands with it arch foe the Congress in the state for the polls. TMC contested the last assembly elections in the state in alliance with the Congress and swept the state. However, Congress is forging an electoral-arrangement with the Left to challenge Mamata Banerjee in the upcoming polls. Left-Congress will not hold joint elections rallies but may not field candidates against one other to consolidate anti-TMC votes. BJP which somehow managed two LS seats in WB in 2014 is attempting to make inroads in the Left bastion.
In Kerala, CPI (M) is preparing to forge an alliance with "all democratic forces", including possibly the ruling Congress but that, many communist leaders feel, could end the Communist rule in the state once for all. Kerala has 140 assembly constituencies. Traditionally, Kerala has seen straight contest between Congress-led UDF and CPM-led LDF. Congress led UDF had just scraped past the CPM led LDF by a slender margin in 2011 elections. The UDF government led by Ooman Chandy has been rocked by allegations of corruption including the solar panel scam. Left which is pushing for an understanding with the Congress in West Bengal faces cong led UDF as its main adversary in Kerala. BJP has been for years has tried and failed to make its presence in the state assembly but this time around it hopes to win a seat and has stitched an electoral alliance with the newly formed Bhartiya Dharma Jana Sena (BDJS). The BDJS is led by Eazhava outfit Sree Narayana Dharma Paripalana (SNDP) Yogamt, though it denied that. BJP is trying to bring in some important persons and make alliance with small parties.
In Assam, Asom Gana Parishad (AGP) has tied up with Bharatiya Janata Party (BJP) and as BJP has hopes. In fact, BJP has stitched together a larger alliance with AGP and Bodoland People's Front (BPF). The "foreigners" issue helps the BJP. They have claimed that the assembly election in the key north eastern state will be a contest between "all indigenous people" led by it on one side and Congress and the UDF on the other. Assam has 126 assembly constituencies. CM Tarun Gogoi fights 15 years of anti-incumbency. AGP which once ruled the state under PK Mahanta has agreed to play second fiddle to the BJP in Assam. BJP won 7 seats out of 14 in Assam in general elections 2014. All India United Democratic Front (AUDF) won 18 seats in the last elections has emerged as the main opposition party in the assembly.
Puducherry has 30 assembly constituencies.
Modi faces a crucial electoral test right now. Traditionally his Bharatiya Janata Party (BJP) has drawn support from upper caste Hindus – not a big enough base for a national party.
Indeed, Modi's genius – or good fortune – has been that he has managed to lift himself and the party he leads above the narrow appeal of caste. Modi won a landslide a year and a half ago by hugely widening the party's appeal, persuading hundreds of millions of Indians that only he could make India shine and knock the economy into shape and deliver growth and prosperity to the nation. However, after assuming power, Modi began his world tour. In fact Modi is fond of spending more time abroad than in India.
The problem is Modi's "reform agenda" has been blocked in the upper house of parliament. He needs to win every state election from now to the next general election to get anywhere near the majority he needs. That's why he invested so much in the election in Bihar, India's poorest and third most populous state. He appeared at so many rallies but his magic did not work there as "Grand Alliance" by Nitish Kumar and Laloo Prasad Yadav still had upper hand in Bihar. BJP depended exclusively on Modi to win Bihar as he was even accused of "carpet bombing" the state and because the party hasn't named a candidate for chief minister – the top job in the state – he's the only figurehead. And on balance they have the edge over the BJP.
The state polls now are massively raising the stakes for Modi. Another loss now will be a huge blow to his reputation of "winner" and will embolden opposition parties across India.
The polls say the ballot is too close to call and Mr Modi is up against two of the most seasoned – and successful – players of caste politics in all India.
This being India even state elections are democratic contests on a truly staggering scale.
Perhaps, it is too early to forecast eh poll results of the 5 states going to polls in May. However, as it stands today, the ruling AIADMK has the advantage over other parties, including DMK-Congress combination. Tamils appear to be unhappy to replace corrupt AIADMK with corrupt DMK. BJP is obviously nervous that it might lose the seats it has in the assembly now. Yes, not only BJP but even parties of Vijayakanth and Sarath Kumar are deeply worried about retaining their seats. BJP having declared to come to power in Tamil Nadu this time not having found either DMK or AIADMK to support it, now tries to win as many seat as possible with alliance and thus it woos both Sarath and Vijayakanth to come for alliance with it. Parties of Dr. Ramadoss and Vaiko, having got considerable vote banks, are individually on the lookout now for more partners and their success depends on the alliances they make. Both want to be CM after the poll and do not seek proper understanding as the basis for realpolitics.
Political parties with their narrow-minded line of thinking, and do not allow credible alternatives for the people of India to choose from for better governance. That goes against principles of democracy.
In Kerala, where the Congress led UDF rules, the left parties are trying to catch up with it but an emerging congress-communist alliance in West Bengal against the ruling TMC of Mamata Banerjee confuses Kerala voters. Not being able to identify their allies and real opponents and not knowing what to do next, the Communists today are the most confused politicians India can boast of. While Communists and Congress leaders do not expect people to think, voters themselves are not impressed by their own alliance against logic of Indian politics.
Yes, not only Keralites, Indian voters at large stand confused at the possible Congress-communist alliance, mainly because it would lead to even an illogical Congress-BJP alliance in the near future.
The Not-So-Missing Case of Indian Innovation and Entrepreneurship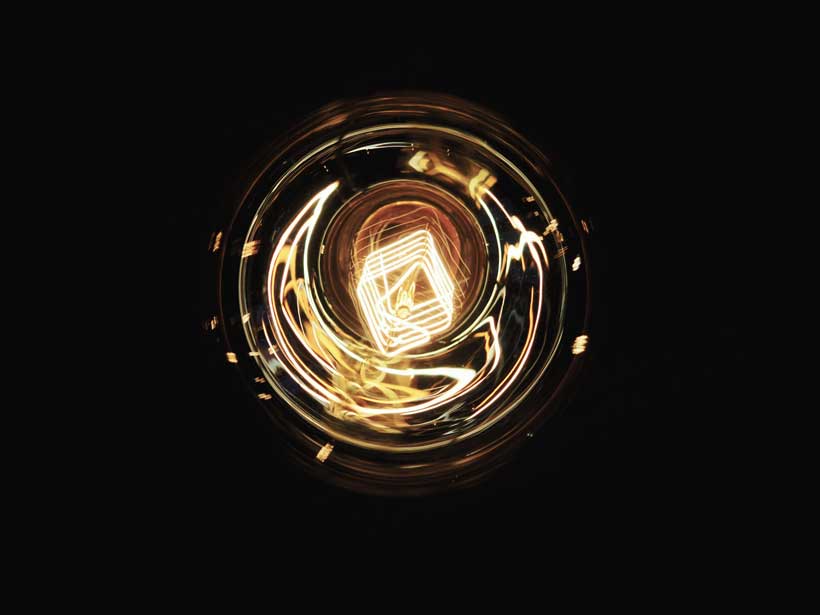 Hitendra Singh and Gauri Noolkar-Oak*
Recently, an article published in Modern Diplomacy caught our attention. The author has cited Mr. Wozniak, co-founder of Apple, and found his famous statement on Indians lacking enterprise and innovation to be 'music to his ears'. He has then gone on to paint Indians in broad strokes – ironic, for it is something he has accused Indians of doing – and labelled them as a nation lacking entrepreneurial and innovative spirit. While his reasoning certainly has an element of truth and an instant appeal, our response looks to add nuances to his argument and provide a more realistic and complete picture of enterprise and innovation in India.
To begin with, the terms 'entrepreneurship' and 'innovation' cannot be used interchangeably; not all entrepreneurs are innovators, and vice versa. There are more than 50 million medium and small businesses operating in India which contribute 37% of India's GDP and employ around 117 million people. These numbers sufficiently prove that entrepreneurship is alive and kicking in the Indian society; Indians are running businesses not only in India but are leading and successful entrepreneurs in many countries of Asia, Africa and rest of the world. Hence, an argument that Indians lack entrepreneurship does not hold much strength.
In the case of innovation and creativity, a different story is emerging. It is slow but is happening and it is solving some of the largest social and developmental challenges in India – from grassroots, to research labs, to top-tier institutions such as ISRO and various DRDO labs. At a global level, India has not only moved up six places in its GII ranking in 2017, but is also ranked second in innovation quality. India has also won international acclaim for its innovative and cost-effective technology; such as its first mission to Mars in 2014, the Mangalyaan, was successful in the first attempt, made entirely with domestic technology, and cost less than the Hollywood movies 'Gravity' and 'The Martian'. It is surprising that the author spots lack of innovation in a household broom but does not see innovation in a nation that sends a successful Mars mission on a budget that is less than that of a Hollywood movie about Mars.
At the national level, grassroots innovation and entrepreneurship are gaining more and more institutional recognition; the National Innovation Foundation (NIF) and the annual Festival of Innovation at the Rashtrapati Bhavan are perhaps the only high-level government initiatives supporting and celebrating innovation in the world. Additionally, many universities and educational institutes across the country host innovation competitions, festivals and incubators.
Several remarkable individuals are nurturing India's growing innovative and entrepreneurial spirit.Prof. Anil K. Gupta founded SRISTI (Society for Research and Initiatives for Sustainable Technologies and Institutions) in 1993 and the Honey Bee Network in 1997 to connect innovators from all sections of the society to entrepreneurs, lawyers and investors. For more than 12 years, he has walked around 6000 kilometres across the country, discovering extraordinary grassroots innovations on the way. Dr. Raghunath Mashelkar, an eminent chemical scientist, has led multiple scientific and technological innovations in the country, earlier as the Director-General of Council of Scientific and Industrial Research, and now as the President of the National Innovation Foundation.
And then, there are thousands of common men and women, hailing from various walks of life, innovating continuously and creatively to solve pressing everyday problems in the Indian society. There are the famous Arunachalam Muruganantham, who invented a cost-effective way of manufacturing sanitary napkins, and Mansukhbhai Prajapati, who invented a clay refrigerator which runs without electricity. Then there are Mallesham from Andhra Pradesh, who sped up the process of weaving Kochampalli sarees and reduced the physical pains of the weavers, and Shri Sundaram from Rajasthan, who found a way to grow a whole tree in a dry region with just a litre of water. Raghav Gowda from Karnataka designed a cost-effective and painless machine to milk cows, while Mathew K Mathews from Kerala designed a solar mosquito destroyer. Dr. Pawan Mehrotra of Haryana has developed a cost-effective version of breast prosthesis for breast cancer survivors while Harsh Songra of Madhya Pradesh has developed a mobile app to detect developmental disorders among children.
Three women from Manipur, OinamIbetombi Devi, SarangthenDasumati Devi and Nameirakpam Sanahambi Devi invented an herbal medicine that is proven to promote poultry health. Priyanka Sharma from Punjab developed a low-cost biochip to detect environmental pollutants, while Dr. Seema Prakash from Karnataka revolutionised eco-agriculture by inventing a cost-effective plant cloning technique. AshniBiyani, the daughter of Future Group CEO Kishore Biyani, leads the Khoj Lab, which collaborates with the NIF to help commercialise grassroots innovations and ideas.
These and thousands of such examples present a very encouraging picture of the creativity and innovation of Indians. The innovation that the author admires are rooted in a context. Apple and Google (or Lyft or Uber or Spotify) could be created because there was an end consumer who was looking to pay for their products. There are many India innovator-entrepreneurs, such as those mentioned above, who have created products for a necessarily less glamorous but useful India context. Products like brooms and packaged food add convenience to the time-stretched urban and middle and upper middle classes; with a large unskilled and semiskilled workforce competing vigorously for such jobs, does the Indian society have an incentive to invest in innovating them?
Having said that, it is true that upsurge of innovation in India is relatively recent, i.e. about two to three decades old. It is also true that the Indian society has been experiencing socio-economic affluence on such a broad scale only for the past three decades, since the market reforms of 1991. It has been 70 years since Indians have gained sovereignty and control over their resources. The top five innovative countries according to the GII – Switzerland, Sweden, Netherlands, USA and UK – have been sovereign states for about at least two and a half centuries. It would perhaps then be more accurate to compare India's current innovation scenario with, for instance, the USA's innovation scenario in the mid-19th century.
Further, given the economic and resource drain faced by the Indian society over centuries, Indian innovation was geared more towards surviving rather than thriving. This explains the 'group mentality' strongly rooted in mainstream Indian society; staying and cooperating in a group increased one's capacity to cope with and survive through all kinds of adversity. Individualistic aspirations, beliefs and actions were then a price to be paid for the security blanket it offered. And yet, once relative stability and affluence began to set in, the innovative and creative instincts of Indians lost no time in bursting forth.
Long story short, both innovation and entrepreneurship are thriving in India. They might not be as "macro" or glamourous as Apple or Uber, but they are solving fundamental problems for the Indian masses. Undoubtedly, there is a lot of room for improvement and growth – India has a long way to go to be recognised as a global leader in innovation and entrepreneurship. However, the scenario is not by any means bleak, as these many examples point out. The trajectory of enterprises and innovation in India is only upward. The future is promising.
* Gauri Noolkar-Oak is Policy Research Analyst at Pune International Centre, a liberal think tank based in Pune, India.
Views expressed by the authors are personal and do not reflect those of the organisation.
Changing Perceptions: How Pakistan should use Public Diplomacy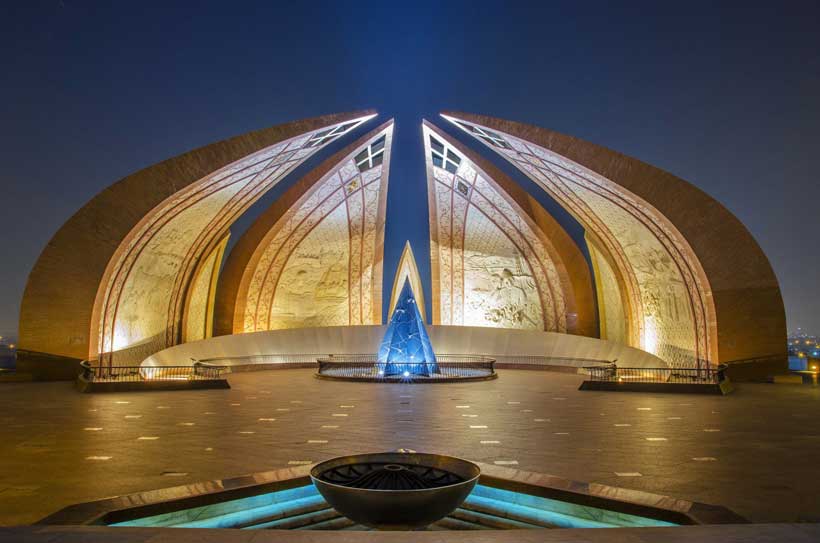 Traditionally in International Relations the concept of "hard power" remained the basic focus for states so as to achieve power and dominance in international anarchic system but with the changing scenarios in the age of globalization, economic interdependency and rapid spreading of information through various tools, "Soft Power" concept emerged which had great impact on states' foreign policies. This term of soft power was first coined by Joseph Nye in mid-1960's which could be defined as the ability of the state to influence others without coercion and this soft power technique basically revolves around three major instruments such as Culture, political values, and foreign policies. Apart from soft power concept, there is another basic concept called as "Public Diplomacy". This could be described as the further dimension of soft power because by practicing Public Diplomacy state can initiate their soft power policies and can achieve the desired outcomes by winning the hearts and minds of foreign audience and non-governmental entities because by doing so it will enable government and decision making bodies of foreign states to act accordingly.
In context of South Asia particularly taking into consideration the important developing state Pakistan whose basic concern is to maintain friendly and neutral relations with other states Public diplomacy could, however, help it to maintain its relations in the regional complex structure where India is seen as the dominant power and alongside India the powerful rise of China as an external actor in South Asia. By efficient usage of Public diplomacy, Pakistan can improve its bilateral ties with the neighboring states.
The image of Pakistan in foreign media is portrayed as the state which is full of many internal and external challenges and it is also not portrayed as the safe country to travel into. In order to improve the image, Pakistan firstly needs to improve its relations with states within the region and for that India which is considered as hostile neighbor Pakistan should effectively use its public diplomacy tool it should introduce exchange programs because by educating youth and by deploying positive image in their minds Pakistan can influence them which could bring change in the coming years and also by increasing tourism activities. This would make foreigners aware of the fact that Pakistan is a secure state. Similarly, cultural activities, sports diplomacy, literature, art, and media could also have a great impact so as to change the perceptions.
Hence it could be suggested that for the development of state it is important for Pakistan to improve its public diplomacy by changing perceptions of public and elite of neighboring states it should take basic steps which could change the negative image which is in limelight since 9/11. Pakistan by enhancing the public diplomacy in other states as the tool to implement its soft power policies would, however, be able to economically, culturally and politically improve its stance in the International arena.
Rolling back militancy: Bangladesh looks to Saudi Arabia in a twist of irony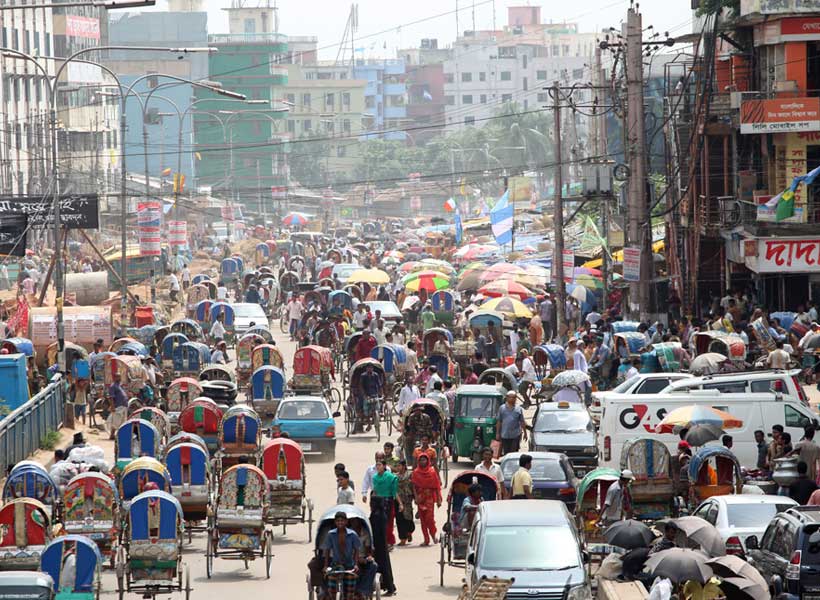 Bangladesh, in a twist of irony, is looking to Saudi Arabia to fund a $ 1 billion plan to build hundreds of mosques and religious centres to counter militant Islam that for much of the past decade traced its roots to ultra-conservative strands of the faith promoted by a multi-billion dollar Saudi campaign.
The Bangladeshi plan constitutes the first effort by a Muslim country to enlist the kingdom whose crown prince, Mohammed bin Salman, has vowed to return Saudi Arabia to an undefined form of 'moderate Islam,' in reverse engineering.
The plan would attempt to roll back the fallout of Saudi Arabia's global investment of up to $100 billion over a period of four decades in support of ultra-conservative mosques, religious centres, and groups as an antidote to post-1979 Iranian revolutionary zeal.
Cooperation with Saudi Arabia and various countries, including Malaysia, has focused until now on countering extremism in cooperation with defense and security authorities rather than as a religious initiative.
Saudi religious authorities and Islamic scholars have long issued fatwas or religious opinions condemning political violence and extremism and accused jihadists of deviating from the true path of Islam.
The Saudi campaign, the largest public diplomacy effort in history, was, nevertheless, long abetted by opportunistic governments who played politics with religion as well as widespread discontent fuelled by the failure of governments to deliver public goods and services.
The Bangladeshi plan raises multiple questions, including whether the counter-narrative industry can produce results in the absence of effective government policies that address social, economic and political grievances.
It also begs the question whether change in Saudi Arabia has advanced to a stage in which the kingdom can claim that it has put its ultra-conservative and militant roots truly behind it. The answer to both questions is probably no.
In many ways, Sunni Muslim ultra-conservatism and militancy, violent and non-violent, despite sharing common roots with the kingdom's long-standing theological thinking and benefitting directly or indirectly from Saudi financial largess, has created a life of its own that no longer looks to the kingdom for guidance and support and is critical of the path on which Prince Mohammed has embarked.
The fallout of the Saudi campaign is evident in Asia not only in the rise of militancy in Bangladesh but also the degree to which concepts of supremacism and intolerance have taken root in countries like Malaysia, Indonesia and Pakistan. Those concepts are often expressed in discrimination, if not persecution of minorities like Shia Muslims and Ahmadis, and draconic anti-blasphemy measures by authorities, militants and vigilantes.
Bangladesh in past years witnessed a series of brutal killings of bloggers and intellectuals whom jihadists accused of atheism.
Moreover, basic freedoms in Bangladesh are being officially and unofficially curtailed in various forms as a result of domestic struggles originally enabled by successful Saudi pressure to amend the country's secular constitution in 1975 to recognize Islam as its official religion. Saudi Arabia withheld recognition of the new state as well as financial support until the amendment was adopted four years after Bangladeshi independence.
In Indonesia, hard-line Islamic groups, led by the Islamic Defenders Front (FPI), earlier this month filed a blasphemy complaint against politician Sukmawati Sukarnoputri, a daughter of Indonesia's founding father Sukarno and the younger sister of Megawati Sukarnoputri, who leads President Joko Widodo's ruling party. The hardliners accuse Ms. Sukarnoputri of reciting a poem that allegedly insults Islam.
The groups last year accused Basuki Tjahaja Purnama aka Ahok, Jakarta's former Christian governor, of blasphemy and spearheaded mass rallies that led to his ouster and jailing, a ruling that many believed was politicized and unjust.
Pakistan's draconic anti-blasphemy law has created an environment that has allowed Sunni Muslim ultra-conservatives and powerful political forces to whip up popular emotion in pursuit of political objectives. The environment is symbolized by graffiti in the corridor of a courthouse In Islamabad that demanded that blasphemers be beheaded.
Pakistan last month designated Islamabad as a pilot project to regulate Friday prayer sermons in the city's 1,003 mosques, of which only 86 are state-controlled, in a bid to curb hate speech, extremism and demonization of religions and communities.
The government has drafted a list of subjects that should be the focus of weekly Friday prayer sermons in a bid to prevent mosques being abused "to stir up sectarian hatred, demonise other religions and communities and promote extremism." The subjects include women rights; Islamic principles of trade, cleanliness and health; and the importance of hard work, tolerance, and honesty.
However, they do not address legally enshrined discrimination of minorities like Ahmadis, who are viewed as heretics by orthodox Muslims. The list risked reinforcing supremacist and intolerant militancy by including the concept of the finality of the Prophet Mohammed that is often used as a whip to discriminate against minorities.
Raising questions about the degree of moderation that Saudi-funded mosques and religious centres in Bangladesh would propagate, Prince Mohammed, in his effort to saw off the rough edges of Saudi ultra-conservatism, has given no indication that he intends to repeal a law that defines atheists as terrorists.
A Saudi court last year condemned a man to death on charges of blasphemy and atheism. Another Saudi was a year earlier sentenced to ten years in prison and 2,000 lashes for expressing atheist sentiments on social media.
Saudi Arabia and other Muslim nations have long lobbied for the criminalization of blasphemy in international law in moves that would legitimize curbs on free speech and growing Muslim intolerance towards any open discussion of their faith.
To be sure, Saudi Arabia cannot be held directly liable for much of the expression of supremacism, intolerance and anti-pluralism in the Muslim world. Yet, by the same token there is little doubt that Saudi propagation of ultra-conservatism frequently contributed to an enabling environment.
Prince Mohammed is at the beginning of his effort to moderate Saudi Islam and has yet to spell out in detail his vision of religious change. Beyond the issue of defining atheism as terrorism, Saudi Arabia also has yet to put an end to multiple ultra-conservative practices, including the principle of male guardianship that forces women to get the approval of a male relative for major decisions in their life.
Prince Mohammed has so far forced the country's ultra-conservative religious establishment into subservience. That raises the question whether there has been real change in the establishment's thinking or whether it is kowtowing to an autocratic leader.
In December, King Salman fired a government official for organizing a mixed gender fashion show after ultra-conservatives criticized the event on Twitter. The kingdom this week hosted its first ever Arab Fashion Week, for women only. Designers were obliged to adhere to strict dress codes banning transparent fabrics and the display of cleavages or clothing that bared knees.
In February, Saudi Arabia agreed to surrender control of the Great Mosque in Brussels after its efforts to install a more moderate administration failed to counter mounting Belgian criticism of alleged intolerance and supremacism propagated by mosque executives.
Efforts to moderate Islam in Saudi Arabia as well as Qatar, the world's only other Wahhabi state that traces its ultra-conservatism to the teachings of 18th century preacher Mohammed ibn Abdul Wahhab, but has long interpreted them more liberally than the kingdom, have proven to be easier said than done.
Saudi King Abdullah, King Salman's predecessor, positioned himself as a champion of interfaith dialogue and reached out to various groups in society including Shiites and women.
Yet, more than a decade of Saudi efforts to cleanse textbooks used at home and abroad have made significant progress but have yet to completely erase descriptions of alternative strands of Islam such as Shiism and Sufism in derogatory terms or eliminate advise to Muslims not to associate with Jews and Christians who are labelled kaffirs or unbelievers.
Raising questions about Saudi involvement in the Bangladeshi plan, a Human Rights Watch survey of religion textbooks produced by the Saudi education ministry for the 2016-2017 school year concluded that "as early as first grade, students in Saudi schools are being taught hatred toward all those perceived to be of a different faith or school of thought."
Human Rights Watch researcher Adam Coogle noted that Prince Mohammed has remained conspicuously silent about hate speech in textbooks as well as its use by officials and Islamic scholars connected to the government.
The New York-based Anti-Defamation League last year documented hate speech in Qatari mosques that was disseminated in Qatari media despite Qatar's propagation of religious tolerance and outreach to American Jews as part of its effort to counter a United Arab Emirates-Saudi-led economic and diplomatic boycott of the Gulf state.
In one instance in December, Qatari preacher Muhammed al-Muraikhi described Jews in a sermon in Doha's Imam Muhammad ibn Abd al-Wahhab Mosque as "your deceitful, lying, treacherous, fornicating, intransigent enemy" who have "despoiled, corrupted, ruined, and killed, and will not stop."
No doubt, Saudi Arabia, like Qatar, which much earlier moved away from puritan and literal Sunni Muslim ultra-conservatism, is sincere in its intention to adopt more tolerant and pluralistic worldviews.
Getting from A to B, however, is a lengthy process. The question remains whether the kingdom has progressed to a degree that it can credibly help countries like Bangladesh deal with their demons even before having successfully put its own house in order.