Indian caste politics: stage set for regional elections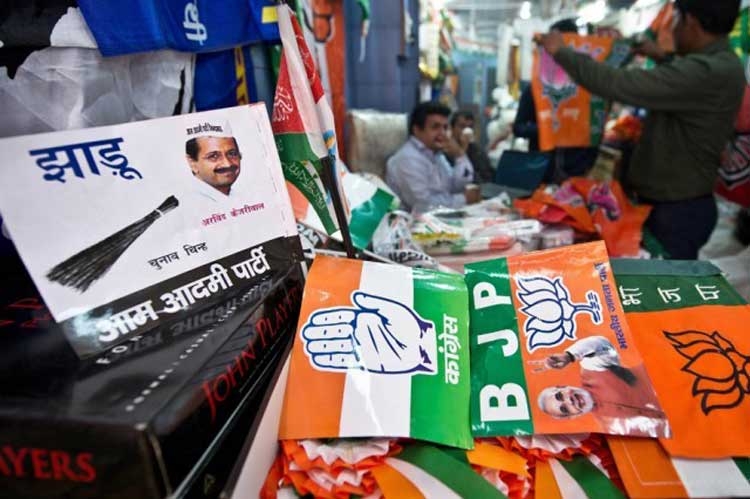 At the outset one crucial issue should be stressed right here. The caste factor among Hindu voters still plays key in Indian politics and this would play out fully in regional polls, more than the national parliamentary election. Indian elections are mind-bogglingly complex. Economic class, ethnicity, regional identity, religion – sometimes even politics – all play a role. But the key factor is still caste.
Each political party, national, regional and local, has over years built up vote banks to rely on for votes during the polls. Traditionally the Congress party holds the major chunks of vote banks, Hindu castes, Muslims, Christian, Sikh, and all other communities. Of late, projecting Hindutva as the only legitimate Indian ideology BJP has captured many vote banks of Congress and other parties at national and regional levels by misusing Hinduism as Hindutva. Earlier, Congress party promoted the Hindutva parties like BJP in order to contain and silence Indian Muslims and also corner their vote banks by using the Hindutva forces as serious threats. BJP made full use of Congress help and alter defeating it and replacing it in many states and winning majority in parliament it made Congress almost irrelevant in Indian politics.
Muslims who used to vote for Congress party enmasse have for the first time in Indian political history, like Hindus voted against both Congress and BJP in Delhi assembly poll which brought the new AAP of Arvind Kejriwal to power with a massive mandate. While the then ruling Congress could not win even one seat in Delhi assembly, the former ruler BJP somehow managed scrap through in three constituencies.
The Modi government at the centre as well as BJP party in the country is not as comfortable as both did last year when the BJP swept the poll taking full advantage of anti-corruption movement spearheaded by Anna Hazare and Arvind Kejriwal that targeted the hopelessly corrupt Congress led UPA government,.
The caste-based politicians have learnt that by ruthlessly targeting their message at the narrow slice of the population they represent they can win state elections. The BJP and its national rival the Congress party, meanwhile, have to water its message down to attempt to appeal from select castes to almost everyone.
In Bihar polls held last year, the Grand Alliance of Nitish-Lalu defeated BJP alliance. Lalu or Laloo as he is universally known in India is a very shrewd politician who ruled Bihar for 15 years thanks to the seemingly impregnable electoral alliance he forged between the state's Muslims and the large, traditionally cow-herding, Yadav caste that delivered 30% of the vote at every election. But the appeal to caste identity tends to be linked to appeasement in India: politics becomes almost exclusively about what you can deliver – jobs, housing, subsidies – for your fellow caste members.
Nitish Kumar built his support in Bihar by cleverly picking off disaffected lower caste voters and Muslim voters from Congress vote bank. Like Laloo he styles himself a socialist, but unlike him, also a champion of law and order who would put development first. And Bihar did begin to improve under Kumar. He got rid of the caste-cronyism that marred Laloo's rule and has made the state more law abiding and more prosperous. And, until very recently, Kumar was a strong supporter of the BJP. But he didn't think Modi was fit to be prime minister and cut his ties with the party. Instead Kumar formed with his sworn enemy, Laloo. The idea is that together they can unite lower caste voters against Modi.
Modi has been widely criticised for waiting so long to speak out against the lynching of a Muslim man by a mob of his Hindu neighbours for allegedly slaughtering a cow, a supposed "sacred animal" to Hindutva forces. The issue was exactly what Modi needed to drive a wedge between the lower caste Hindus and the Muslims that are the electoral bedrock of third front like the Grand Alliance.
Now the BJP requires increasing its MPs tally in Upper House of parliament in order to pass all bills easily and state elections would give the main parties wining seats would gain MPs in the Hose. Indian states like Assam, West Bengal, Tamil Nadu, Kerala and Puducherry (Pondicherry) are getting ready for elections to elect assemblies and the Indian election commission has already notified the dates for these states. However, BJP may not gain much from the elections.
Around 17 crore voters will cast their vote in assembly elections in the five states. 824 constituencies will go on poll when Assembly Elections will be held in Assam, West Bengal, Tamil Nadu, Kerala and Puducherry. Election Commission declares model code of conduct in five states with immediate effects. Central police forces will be deployed in all the five states to ensure fair elections.
Accordingly, assembly elections in Assam, West Bengal, Kerala, Tamil Nadu and Puducherry will be held in April and May, Chief Election Commissioner Nasim Zaidi announced on Friday. While Assam will have a two-phase election on April 4 and 11, West Bengal will see balloting on seven dates despite a six-phase election: April 4, 11, 17, 21, 25 and 30 and May 5. In contrast, Tamil Nadu, Kerala and Puducherry will see election on a single day: May 16. Votes polled in all five states will be counted on May 19. Elections will be held in Assam, West Bengal, Tamil Nadu, Kerala and Puducherry.
The results of Kerala, Tamil Nadu, Assam, West Bengal and Puducherry Assembly elections will be declared on May 19. Tamil Nadu and Puducherry Assembly Elections will take place in one phase. Kerala Assembly Elections will take place in one phase. The polling will be held on May 16. The West Bengal Assembly Elections will take place in six phases. Notification will be issued on March 11 for the first phase. Polling for the first phase will be on two dates that are 4 April and 11 April. The voting for the fourth phase of WB Assembly election will take place on April 25. Date of fifth phase polling is 30 April. The polling for the last phase will be held on May 5 in WB. The polling for the second phase of the West Bengal Assembly Election will be held on April 17. Date of third phase polling is 21 April. Assam Assembly Election will be held in two phases. First phase will include 65 constituencies. The notification will be issued on March 11. Last date of withdraw of candidature is March 21. First phase election will be held on 4 April. Second phase of the Assam Assembly Election will be held on April 11.
Electronic voting machine (EVM) will be used for polls. GPS system will be installed in flying squad to track their movement. The Election Commission will keep 5 central observers in each district. Special polling stations will be set up for disabled persons. 1.98 crore electorates will practice their voting right in Assam.
Dates for Assembly elections in Tamil Nadu, West Bengal, Assam, Kerala and Puducherry were announced on Friday. The elections in Assam will be held in two phases. The dates of polling are April 4 and April 11. The elections in West Bengal will be held in six phases. In the first phase, voting will take place on two dates April 4 and April 11 as the seats fall under the Naxal affected areas. The elections in Tamil Nadu, Kerala and Puducherry will be held in one phase on May 16. Counting of votes for the elections will be on May 19
Tamil Nadu, where AIADMK is currently in power, has 234 assembly constituencies. 5.68 crore people will be eligible for voting in Tamil Nadu. CM Jayalalithaa is likely to face a tough fight in the state from Karnunanidhi-led DMK-Congress alliance if it joins hands with actor-turned-politician Vijaykanth-led DMDK. In 2011, with 28 seats Vijaykanth became the leader of opposition in the state assembly. AIADMK has got into an alliance with Congress rebel leader GK Vasan.
West Bengal has 294 assembly constituencies. Chief Minister Mamata Banerjee has maintained that she is confident of winning the elections despite CPI (M) joining hands with it arch foe the Congress in the state for the polls. TMC contested the last assembly elections in the state in alliance with the Congress and swept the state. However, Congress is forging an electoral-arrangement with the Left to challenge Mamata Banerjee in the upcoming polls. Left-Congress will not hold joint elections rallies but may not field candidates against one other to consolidate anti-TMC votes. BJP which somehow managed two LS seats in WB in 2014 is attempting to make inroads in the Left bastion.
In Kerala, CPI (M) is preparing to forge an alliance with "all democratic forces", including possibly the ruling Congress but that, many communist leaders feel, could end the Communist rule in the state once for all. Kerala has 140 assembly constituencies. Traditionally, Kerala has seen straight contest between Congress-led UDF and CPM-led LDF. Congress led UDF had just scraped past the CPM led LDF by a slender margin in 2011 elections. The UDF government led by Ooman Chandy has been rocked by allegations of corruption including the solar panel scam. Left which is pushing for an understanding with the Congress in West Bengal faces cong led UDF as its main adversary in Kerala. BJP has been for years has tried and failed to make its presence in the state assembly but this time around it hopes to win a seat and has stitched an electoral alliance with the newly formed Bhartiya Dharma Jana Sena (BDJS). The BDJS is led by Eazhava outfit Sree Narayana Dharma Paripalana (SNDP) Yogamt, though it denied that. BJP is trying to bring in some important persons and make alliance with small parties.
In Assam, Asom Gana Parishad (AGP) has tied up with Bharatiya Janata Party (BJP) and as BJP has hopes. In fact, BJP has stitched together a larger alliance with AGP and Bodoland People's Front (BPF). The "foreigners" issue helps the BJP. They have claimed that the assembly election in the key north eastern state will be a contest between "all indigenous people" led by it on one side and Congress and the UDF on the other. Assam has 126 assembly constituencies. CM Tarun Gogoi fights 15 years of anti-incumbency. AGP which once ruled the state under PK Mahanta has agreed to play second fiddle to the BJP in Assam. BJP won 7 seats out of 14 in Assam in general elections 2014. All India United Democratic Front (AUDF) won 18 seats in the last elections has emerged as the main opposition party in the assembly.
Puducherry has 30 assembly constituencies.
Modi faces a crucial electoral test right now. Traditionally his Bharatiya Janata Party (BJP) has drawn support from upper caste Hindus – not a big enough base for a national party.
Indeed, Modi's genius – or good fortune – has been that he has managed to lift himself and the party he leads above the narrow appeal of caste. Modi won a landslide a year and a half ago by hugely widening the party's appeal, persuading hundreds of millions of Indians that only he could make India shine and knock the economy into shape and deliver growth and prosperity to the nation. However, after assuming power, Modi began his world tour. In fact Modi is fond of spending more time abroad than in India.
The problem is Modi's "reform agenda" has been blocked in the upper house of parliament. He needs to win every state election from now to the next general election to get anywhere near the majority he needs. That's why he invested so much in the election in Bihar, India's poorest and third most populous state. He appeared at so many rallies but his magic did not work there as "Grand Alliance" by Nitish Kumar and Laloo Prasad Yadav still had upper hand in Bihar. BJP depended exclusively on Modi to win Bihar as he was even accused of "carpet bombing" the state and because the party hasn't named a candidate for chief minister – the top job in the state – he's the only figurehead. And on balance they have the edge over the BJP.
The state polls now are massively raising the stakes for Modi. Another loss now will be a huge blow to his reputation of "winner" and will embolden opposition parties across India.
The polls say the ballot is too close to call and Mr Modi is up against two of the most seasoned – and successful – players of caste politics in all India.
This being India even state elections are democratic contests on a truly staggering scale.
Perhaps, it is too early to forecast eh poll results of the 5 states going to polls in May. However, as it stands today, the ruling AIADMK has the advantage over other parties, including DMK-Congress combination. Tamils appear to be unhappy to replace corrupt AIADMK with corrupt DMK. BJP is obviously nervous that it might lose the seats it has in the assembly now. Yes, not only BJP but even parties of Vijayakanth and Sarath Kumar are deeply worried about retaining their seats. BJP having declared to come to power in Tamil Nadu this time not having found either DMK or AIADMK to support it, now tries to win as many seat as possible with alliance and thus it woos both Sarath and Vijayakanth to come for alliance with it. Parties of Dr. Ramadoss and Vaiko, having got considerable vote banks, are individually on the lookout now for more partners and their success depends on the alliances they make. Both want to be CM after the poll and do not seek proper understanding as the basis for realpolitics.
Political parties with their narrow-minded line of thinking, and do not allow credible alternatives for the people of India to choose from for better governance. That goes against principles of democracy.
In Kerala, where the Congress led UDF rules, the left parties are trying to catch up with it but an emerging congress-communist alliance in West Bengal against the ruling TMC of Mamata Banerjee confuses Kerala voters. Not being able to identify their allies and real opponents and not knowing what to do next, the Communists today are the most confused politicians India can boast of. While Communists and Congress leaders do not expect people to think, voters themselves are not impressed by their own alliance against logic of Indian politics.
Yes, not only Keralites, Indian voters at large stand confused at the possible Congress-communist alliance, mainly because it would lead to even an illogical Congress-BJP alliance in the near future.
Accusations to Acknowledgement: The Battle of Article 63 A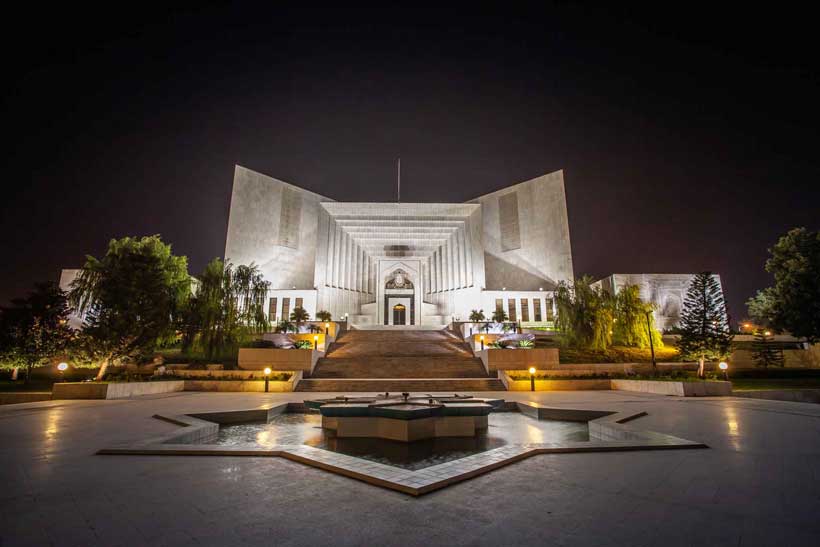 The weather is heating up. As the May is ending, Political temperatures are soaring. The fate regarding the country's political and economic stability will be measured in the upcoming days. Earlier, PDM built momentum by taking on institutions. Maryam Nawaz raised the temperature by targeting key personalities and institutions. Allegations were bursting against the institutions in all dimensions. Today, we witness reversal of roles. Accusations have been outflowing in every Jalsa by PTI. But now suddenly, the "accusations" turned into "acknowledgment". "Complaints" started transforming into "Compliments". Is it the change of narrative? Is it another U-turn? Or is it the restoration of confidence in the institutions? Where will this chaos end?
The Supreme Court's "decision" or as they say "opinion" or "binding" on Article 63 A has raised some pertinent questions on the status of CM Punjab election? In the interpretation of Article 63 A of the constitution, the Supreme court categorically condemns the practice of horse trading by calling it "a cancer afflicting the body politic". Supreme Court in its decision of 3-2 rejected the vote count of these dissident members against the party directives. So the future of the Chief Executive of Punjab is now under threat because it is contrary to what happened in National Assembly. The political instability continues and the situation is messy.
In light of this verdict, Hamza has a support of 172 MPAs in Punjab assembly but at the same time, he also has 4 dissenting members which draws the figure to 168. Now further moving ahead, PTI and alliance also has a collective figure of 168 votes minus 21 dissenting members. The situation here in Punjab is way too complex now. A support of 186 members is required for a clear majority in Punjab assembly to formulate a government. This current Punjab government can either fall through a governor led vote of no confidence or a Supreme court order. The governor even has a right to dissolve the assembly with his discretionary powers according to Article 112 (2) of the constitution. Supreme Court has already made its decision on cross voting against Party fiat. Now legal experts are interpreting the decision in their own dictionaries. What will happen in Punjab? What will happen on the federal level? Will there be an election call? If so, what will be the care taker setup? Will there be a fresh mandate? Who will make the hard economic decisions? Lot needs to be answered in these crucial times.
From "My judges disappointed me" to "Thankyou Supreme Court", a lot has happened and a lot is ready to take place. Islamabad is full of gossips, interpretations, whispers and predictions these days. There is something seething under this political turmoil. The Red zone is under a lot of pressure whether politically or economically. Pre – Elections, Elections and then Post elections, we have a lot of consequences of a lot of hard decisions. But hard decisions need to be taken. Question is who is ready to make the hard choices? Be Afraid!!
The sizzling "Political Matrix"; What will happen now?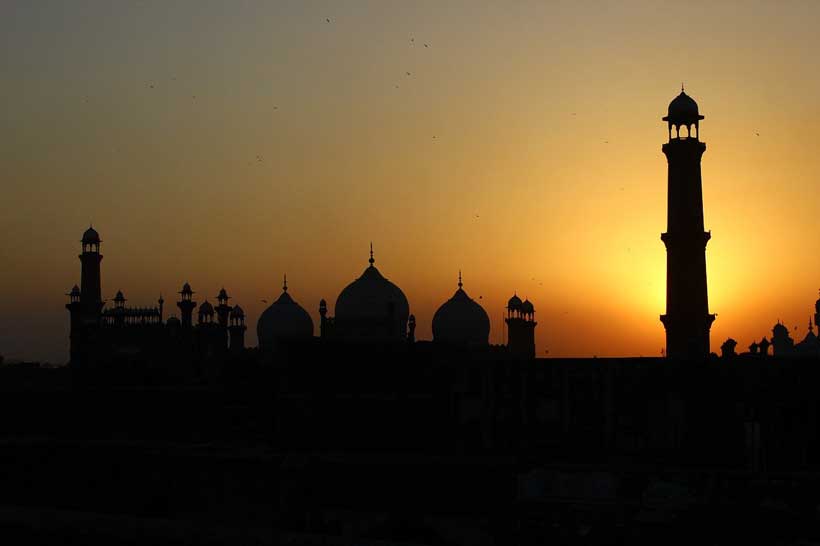 Politics in Pakistan is unfortunately leaving scars that will fade away not that easily. Islamabad today is wrapped in thick political clouds since past few weeks. These last few weeks have altered all assumptions and calculations in the national political matrix. While the political landscape today is sizzling with intensity, aggression and strain the economy is shattering every day. Who is to blame for? What will happen now? And will sanity prevail?
The entire edifice of the "conspiracy mantra" which even made PTI commit violation of the constitution stands demolished today. It was one of the worst advices Imran khan could ever get from his party among the list of many others. Sadly he made his entire politics captive to this conspiracy myth. But today no one questions them on the impact it had on our foreign policy. US today feels betrayed, Saudis not ready to give aid, Chinese worried about their stakes and it continues. So diplomatically this conspiracy mantra has damaged Pakistan like anything.
Imran Khan's followers see nothing wrong in what he says and what he does. They absolutely reject all the facts, all the logics and embrace the rhetoric which is fuelling more today with a greater intensity. Imran khan is leading this campaign more aggressively. Khan very well knows that bringing large crowds to Islamabad will have an impact only if there is some kind of aggression. The leaders on different occasions already hinted towards an aggressive March. He very well realizes that the figure of 2.5 Million is unrealistic but keeping in view the size of Islamabad, 0.1 Million crowd will even be perceived as a bigger crowd. So can he force the early elections at this stage? How will the government react to it? For instance let's accept this narrative that the pressure of crowd aids PTI in getting an early election call and PTI wins it. So now what next? How will you deal with the mighty US? The economy is already sinking. You need aid to feed it but no one is providing you that. Then how will you stop dollar from going above 200? How will you provide relief from the soaring fuel prices when you won't have money for a subsidy even? Forget about one lakh jobs and 50 lakh houses.
From the past few weeks we haven't heard any PTI leader telling any economic plan or any diplomatic plan to revive relations. How will you deal with the IFI's, World Bank & IMF when they're all US controlled and as per your narrative you won't accept "Amreeka ki Ghulami" or USA's dictatorship.
So now what options the present regime has? The government would of course like to stop this building dangerous momentum of "Azadi March". They would not like any big clash in Islamabad which results in bigger mess and chaos. The PDM government also has a much bigger fish to deal with, the same sinking economy. They came into power with this narrative to fix economy as former Premiere was unable to do it. The key cabinet members made more than two different official visits. The instructions are coming from London today as a decisive power so who will run the government? Who will run the system? Will the IMF aid? What will be the upcoming budget about? This upcoming budget is a bigger risk for this government along with an already announced to Long march call. Khan has already played a dangerous narrative especially with the blame of another conspiracy being made about his Life.
The stakes, the narrative and the politics of every party is at risk today. But above that, Pakistan is at risk. The dread is in the air. The end of May will be heated ferociously in Islamabad, whether politically or meteorologically.
Sri Lankan economic crisis and the China factor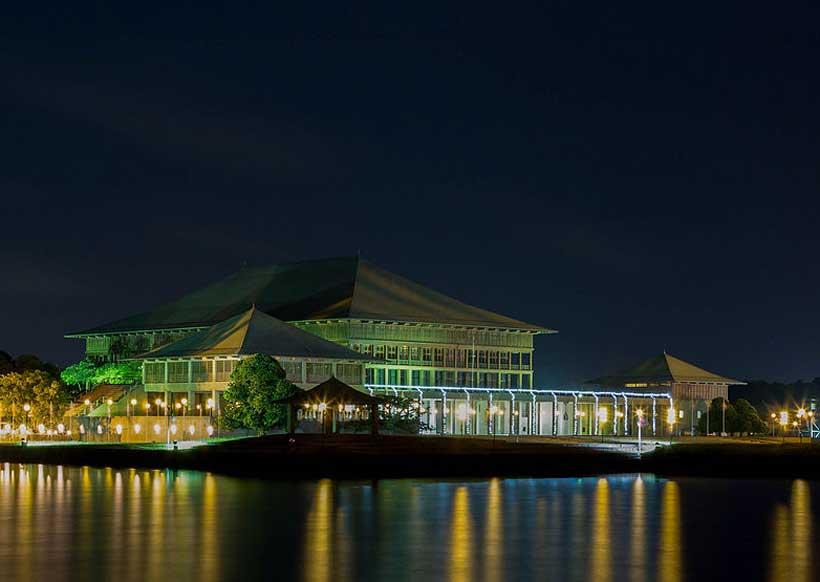 After the resignation of Mahinda Rajapaksa, Ranil Wickremesinghe, who is the sole member of the United National Party (UNP), was sworn in as Sri Lankan Prime Minister on Thursday, May 12, 2022. Wickremesinghe will be holding the position of Sri Lankan PM for the sixth time. While the new Sri Lankan PM is a seasoned administrator, the task of restoring even a modicum of normalcy to the island nation's economy, which is currently facing its worst economic crisis since its independence in 1948 seems to be a Herculean task (Wickremesinghe has clearly indicated, that his first task will be ensuring the supply of electricity, diesel and petrol to the people).
The grave economic crisis, which has resulted in acute shortage of food and essential commodities have brought ordinary people on the roads and demonstrations have resulted in violence and loss of lives (the Sri Lankan President had to declare a state of emergency twice first last month and then earlier this month). There had been a growing clamor for the resignation by President Gottabaya Rajapaksa but Wickremesinghe was sworn in after the exit of Mahinda Rajapaksa (protests have been carrying on even after the swearing in of Wickremesinghe)
During his previous tenure, Wickremesinghe had tried to reduce Sri Lanka's dependence upon China, and in his current tenure he will be compelled to do the same. He had also been critical of the previous government for not approaching the IMF for assistance (Wickremesinghe has been repeatedly accused of being pro-west and having neoliberal leanings by many of his political opponents).
It would be pertinent to point out, that the PM had also batted for a coordinated regional response, by SAARC vis-à-vis the covid19 pandemic. The new Sri Lankan PM has also been an ardent advocate of improving ties with India.
While it is true, that Sri Lanka finds itself in the current situation due to economic mismanagement and excessive dependence upon the tourism sector (which faced a severe setback as a result of covid 19), it is tough to overlook the level of debts piled vis-à-vis China, and the fact that the Island nation was following China's model of economic growth with a focus on big ticket infrastructure projects.
Another South Asian nation — Pakistan which witnessed a change last month where Shehbaz Sharif took over as Prime Minister, replacing Imran Khan, also faces daunting economic challenges. Pakistan's foreign exchange reserves were estimated to be a little over $ 10 billion on May 6, 2022 and the Pakistani Rupee fell to its all time low versus the US Dollar on Thursday, May 12, 2022. Shehbaz Sharif ever since taking over as PM has repeatedly reiterated the importance of Pakistan's ties with China and the Foreign Minister Bilawal Bhutto in a conversation with his Chinese counterpart alluded to the same, with Pakistan's Foreign office in a statement released after the conversation between Bhutto and Wang Yi said:
"underscored his determination to inject fresh momentum in the bilateral strategic cooperative partnership and add new avenues to practical cooperation".
Yet, China has categorically said that it will not provide any financial assistance until Pakistan resumes the IMF aid program. Pakistan has been compelled to look at other alternatives such as Saudi Arabia and UAE, which have also said that without the revival of the IMF program aid will not be possible. Only recently, Chinese power companies functioning under the umbrella of the China Pakistan Economic corridor (CPEC) have threatened to shut down their operations if their dues (to the tune of 1.59 billion USD) are not cleared. China had also reacted very strongly to the terror attack on Karachi University in which three Chinese teachers lost their lives, this is the second such attack after 2021. China in recent years had also indicated to Pakistan, that it was not happy with the progress of the China Pakistan Economic (CPEC) project. The current government in Pakistan has repeatedly pointed to this fact.
One point which is abundantly clear from the economic crisis in Sri Lanka as well as the challenges which Pakistan is facing is that excessive dependence upon China has disastrous consequences in the long run. If one were to look at the case of South Asia, Bangladesh has been astute by not being excessively dependent upon China – it has maintained robust economic relations with India and Japan. Given the changing economic situation it is becoming increasingly important for developing countries, especially in South Asia, to join hands to confront the mounting challenges posed by excessive dependency upon China. US, Japan and western multilateral bodies and financial institutions need to find common ground and provide developing countries with an alternative economic narrative. It is also time for India along with other countries in the South Asian region to find common ground and focus on robust economic cooperation.