Super Tuesday victories make Clinton, Trump favorites for nomination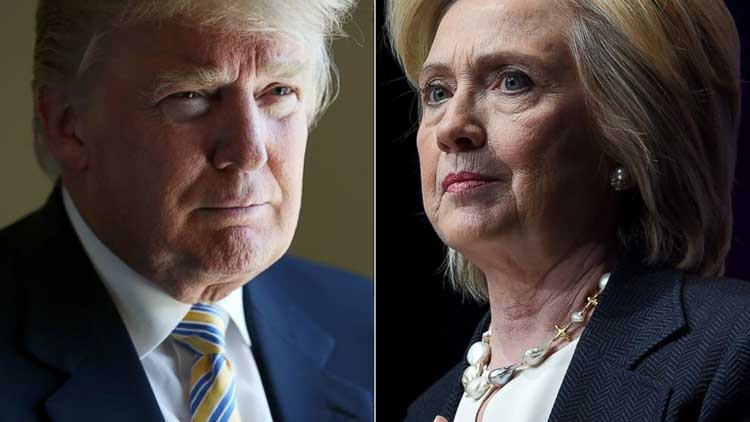 Super Tuesday was the biggest single day of state-by-state contests on March 01 to select party nominees for the Nov. 8 election to succeed outgoing President Democrat Barack Obama. Voting stretched from eastern states to Texas and Minnesota.
Now with the 'Super Tuesday' primary voting in 12 states being over, the chance indicators are almost clear about possible front runners for 2016 US presidency. Democrat Hillary Clinton and Republican billionaire Donald Trump emerged as favourites after grabbing a series of victories 7 each on 'Super Tuesday' in the race for the US presidential nominations.
Hilary Clinton won Georgia, Virginia, Alabama, Massachusetts, Tennessee, Texas and Arkansas. Her challenger Bernie Sanders won in Vermont, Oklahoma, Minnesota and Colorado. For the Republican race, Donald Trump won seven states including Georgia, Tennessee, Alabama, Arkansas, Massachusetts, Vermont and Virginia. Clinton had a strong night, winning seven states and showing her strength with minorities in the South. Trump swamped his rivals by piling up seven wins across the nation, demonstrating broad appeal for his anti-establishment movement.
Former US foreign minister Hillary Clinton emerged as a clear victor over his immediate but popularly powerful rival Sanders and took a large step toward her party's nomination. Clinton's rival Bernie Sanders, a democratic socialist US senator from Vermont, also won his home state along with Oklahoma and vowed to continue his battle for the nomination to the 35 states that have yet to vote. He gave little sign that he will drop out any soon.
And though Sanders failed to broaden his appeal in less liberal battlegrounds, he will now look to states in the industrial Midwest such as Michigan to inflict new blows on the former secretary of state. But Sanders has yet to find an answer for a central question of the race: How can he win the nomination of the diverse Democratic Party without demonstrating an ability to challenge Clinton's dominance of minority voters?
The Democratic race is guaranteed to go on for months, however, because the party's system of proportionally awarding delegates means no candidate is yet close to reaching the magic number of 2,383 delegates to win the nomination.
Donald Trump and Hillary Clinton carved out dominant positions in their party nominating races on Super Tuesday, marching ever closer to a scorched-earth general election clash. With victories by wide margins in Southern states, Clinton won at least 467 of the 865 delegates, while Sanders picked up at least 286 delegates. Overall, Clinton now has at least 969 delegates. Sanders has at least 319. Trump and Clinton turned their sights on each other after their Super Tuesday wins, with Trump promising to "go after" Clinton and the former secretary of state decrying what she called Trump's divisive rhetoric.
Sanders is vowing to stay in the campaign — and with his lucrative army of small donors and grass-roots appeal, he has no reason to leave. As it stands, Clinton is likely to take the White House after the poll later this year. It appears a clash between Clinton and Trump is being decided planned by the powerful power brokers in Washington.
New York real estate tycoon Trump continued to alarm the Republican establishment by cruising to key victories by being ultra fanatic in all but two states. On Tuesday Trump won Alabama, Arkansas, Georgia, Massachusetts, Tennessee, Vermont and Virginia. In moderate New England and Virginia, Trump's victories illustrated the broad outreach of his rhetoric that transcended ideological boundaries. His closest rival, Texas Governor Ted Cruz, won sweeping victories in his home state and neighboring Oklahoma, bolstering his argument he had the best chance to stop the controversial Trump. Both Ben Carson and John Kasish performed poorly during Super Tuesday and have been described by some Republicans as "spoilers" to candidates trying to topple Donald Trump. Florida Senator Marco Rubio, the establishment's favorite, won only in Minnesota and lost to Trump by a narrow margin in Virginia.
Before Super Tuesday Republican fundraisers and leading figures have launched a campaign to fund an anti-Trump front, calling on rival candidates to unify their efforts and rally behind a single candidate. Both Rubio and Cruz believe they are the only candidate who can genuinely challenge Trump. Trump won at least 192 delegates in Tuesday's contests. Cruz collected at least 132 delegates and Rubio picked up at least 66. Overall, Trump leads with 274 delegates. Cruz 149, Rubio 82, John Kasich 25 and Ben Carson got only eight.
It takes 1,237 delegates to win the Republican nomination for president. Cruz's third win bolstered his argument that others should drop out of the race and endorse him. He described Trump's possible nomination as a "total disaster" for the party and the nation and asked other candidates to leave the field to him. "I ask you to prayerfully consider our coming together, united," Cruz said. With at least 35 states still remaining to vote in the coming months, commentators believe Cruz is unlikely to capture the approval of moderate voters in other states.
In a response to critics, Trump said in a victory speech that he is a "unifier." "Once we get all this finished, I'm going after one person — Hillary Clinton." He called Rubio a "lightweight" who has recently changed tactics to personally attack Trump, as a way to appeal to angry voters.
Trump and Clinton turned their sights on each other after their Super Tuesday wins, with Trump promising to "go after" Clinton and the former secretary of state decrying what she called Trump's divisive rhetoric. Clinton won seven states, building up a delegate cushion over her insurgent rival Bernie Sanders. She rode her support among African-American voters on a Southern sweep through Alabama, Arkansas, Georgia, Tennessee, Texas and Virginia, and added Massachusetts, a state Sanders had hoped to win.
Trump's victories suggested that he did not pay a significant price for a controversy that flared in recent days over his initial failure to disavow David Duke, a former Ku Klux Klan leader, during a CNN interview, and disputes over his business record and positions on immigration. And time is running out for the panicking Republican establishment to deny the billionaire the nomination, amid fears his brand of volatile anti-immigrant rhetoric could cost the party not just the White House, but the Senate.
And Rubio, after finally securing his first win of the campaign in Minnesota, argued that Trump could not amass the 1,237 delegates needed to win the Republican nomination once winner-take-all contests begin to crop up on the calendar later this month –including his own, must-win state of Florida. But his claim that he can unite the Republican Party against Trump looks increasingly questionable, given his losses to the former reality television star in other target states such as Virginia.
In some states, it was clear that Rubio and Cruz were dividing the opposition to Trump, who is still benefiting from the split field against him. But there seems little incentive for either candidate to get out. Rubio has sufficient support and financial resources to continue and could benefit from an emerging effort by anti-Trump forces to target the billionaire with a super PAC. The same is true of Cruz, and he and Rubio, youthful first term senators, are locked in a battle for the future leadership of the party, and don't seem likely to join together to present an anti-Trump front.
America is the ancestral home of snake oil salesmen. Trump invokes a mythical past and promises to "Make America Great Again." Trump peddles his economic and political wares to the desperate and discouraged. Even many Republicans were shocked by the rapid ascendance of Trump, whose views about women, immigrants and Muslims have horrified a wide spectrum of Democrats and Republicans alike. On the other hand, Rubio's strong showing in many states kept alive his momentum to halt Trump's rise.
While the outcome remains uncertain, the front-runner for the Republican Party's presidential nomination is a candidate whose persona and appeal are of a distinctly fascistic character. Some of Trump's critics acknowledge that he was a "Frankenstein's monster" created by the party's decades-long cultivation of racist elements. The racist political culture of the Republican Party has provided an ideal environment for the development of Trump's career and his present-day baiting of Muslims and immigrants of Hispanic origin.
The story of Trump's bankruptcies and subsequent resurrections offer a strange sort of hope to those who know what it means to lose everything they have. Since the leftists led by Obama type leaders represent the interests of affluent sections of the middle class, persons like Trump takes the hero's seat. They have no interest in any substantial change in the existing economic structure of society, beyond achieving a more agreeable distribution of wealth among the richest 10 percent of the population. The essential characteristics of this political milieu are complacency, self-absorption and, above all, contempt for the common masses. The underprivileged are not allowed to become conscious of their common class identity and the underlying economic source of their oppression.
The American political system is rotten to the core. The Trump phenomenon is a serious political warning. More than any other Republican candidate, Trump has pitched his message to the intense anger and frustration of tens of millions of Americans who feel—quite justifiably—neglected and scorned by a political system that is indifferent to the problems with which they are confronted every day of their lives. Quite simply, Trump proclaims that "America is failing." That assessment of the state of the country sounds a good deal closer to the truth than the usual declaration.
The campaign of Senator Bernie Sanders, broadly identified as a socialist, has gained widespread support and demonstrated the existence of a desire within large sections of the working class for an alternative to capitalism. The explosive character of international politics, the extreme economic instability and the growing social tensions within the USA impart to the 2016 election a high degree of uncertainty.
Having got no new ideas, Hillary Clinton is going to pursue the same policies at home abroad that have promoted capitalism and funded imperialist wars, if she gets the Democratic nomination and wins the presidency ultimately. She is incapable of changing the US policy for Israel and Mideast. Though Trump hints at becoming "normal" if elected, he can't be in principle different from all US presidents- both Republicans and Democrats.
Some False Statements Made in the Trump- Impeachment Hearings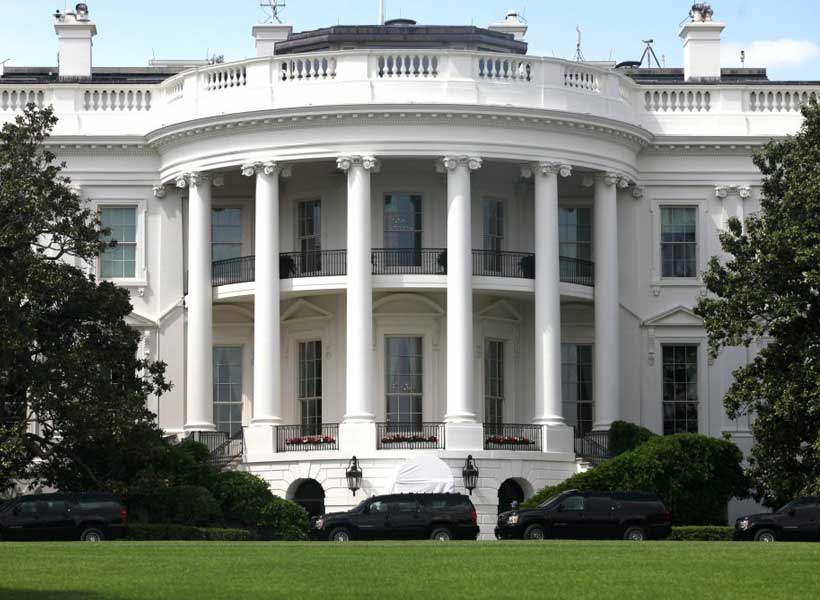 In the December 4th statement that was made by Stanford University law professor Pamela Karlan was this:
We have become the shining city on a hill. We have become the nation that leads the world in understanding what democracy is. One of the things we understand most profoundly is it's not a real democracy, it's not a mature democracy if the party in power uses the criminal process to go after its enemies. I think you heard testimony, the Intelligence Committee heard testimony about how it isn't just our national interest in protecting our own elections. It's not just our national interest in making sure that the Ukraine remains strong and on the front lines so they fight the Russians there and we don't have to fight them here.
It's also our national interest in promoting democracy worldwide, and if we look hypocritical about this, if we look like we're asking other countries to interfere in our election, if we look like we're asking other countries to engage in criminal investigations of our President's political opponents, then we're not doing our job of promoting our national interest in being that shining city on a hill.
She said: "We have become the shining city on a hill." Here is a list of just a few of the democratically elected presidents and prime ministers in foreign countries whom the U.S. regime overthrew, by coups, in order to install brutal dictatorial regimes there that would do sweetheart deals with America's international corporations. Also, unsuccessful, merely attempted, U.S. coups are discussed there.
Furthermore, the scientific studies of whether the U.S. Government is controlled by the public (a democracy) or is instead controlled only by its very wealthiest (an aristocracy) are clear: this country is an aristocracy, not a democracy at all, except, perhaps, in the purely formal senses of that term — our great Constitution. Far-right judges have recently been interpreting that Constitution in the most pro-aristocratic, anti-democratic, ways imaginable, and this might have something to do with why the scientific studies are finding that the U.S. is now a dictatorship. And this fact, of America's now being a dictatorship, was blatantly clear in America's last Presidential election, which was actually a s'election' by Americas' billionaires — not by the American public.
How, then, can Professor Karlan be respected about anything, if she lives in a dictatorship (by its aristocracy) and is deluded to think that it's still (which it never was completely) a democracy?
Furthermore: her statements about Ukraine are equally deluded. She is obviously unaware that the Obama Administration started planning its coup against Ukraine in 2011 and started implementing it in the U.S. Embassy in Ukraine on 1 March 2013, and started in June 2013 soliciting bids from U.S. companies to renovate at least one building in Crimea for use by the U.S. Navy to replace Russia's main naval base — which Russian naval base was and is in Crimea — by a new U.S. naval base to be installed there.
The craziest thing of all about Karlan's statement, however, is this part: "It's not just our national interest in making sure that the Ukraine remains strong and on the front lines so they fight the Russians there and we don't have to fight them here."
Imagine if someone said, "It's not just our national interest in making sure that the Mexico remains strong and on the front lines so they fight the Americans there and we [Russians] don't have to fight them here."
If a Russian were to assert that, would the statement be any more justifiable than what Karlan said regarding Ukraine? Of course not! Even an idiot can recognize this fact. But Karlan can't.
On December 5th, the anonymous "Moon of Alabama" blogger, whose opinions and predictions turn out to have been correct at perhaps the highest rate of anyone on the internet, headlined "The Delusions Of The Impeachment Witnesses Point To A Larger Problem" and he not only pointed out the "delusional" beliefs of Professor Karlan ("One must be seriously disturbed to believe such nonsense. How can it be that Karlan is teaching at an academic level when she has such delusions?"), but he noted that:
How is it in U.S. interest to give the Ukraine U.S. taxpayer money to buy U.S. weapons? The sole motive behind that idea was greed and corruption, not national interest:
[U.S. special envoy to Ukraine] Volker started his job at the State Department in 2017 in an unusual part-time arrangement that allowed him to continue consulting at BGR, a powerful lobbying firm that represents Ukraine and the U.S.-based defense firm Raytheon. During his tenure, Volker advocated for the United States to send Raytheon-manufactured antitank Javelin missiles to Ukraine — a decision that made Raytheon millions of dollars.
The missiles are useless in the conflict. They are kept near the western border of Ukraine under U.S. control. The U.S. fears that Russia would hit back elsewhere should the Javelin reach the frontline in the east and get used against the east-Ukrainians. That Trump shortly held back on some of the money that would have allowed the Ukrainians to buy more of those missiles thus surely made no difference.
To claim that it hurt U.S. national interests is nonsense.
It is really no wonder that U.S. foreign policy continuously produces chaos when its practitioners get taught by people like Karlan. …
The Democrats are doing themselves no favor by producing delusional and partisan witnesses who repeat Reaganesque claptrap. They only prove that the whole affair is just an unserious show trial.
In the meantime Trump is eliminating food stamps for some 700,000 recipients and the Democrats are doing nothing about it. Their majority in the House could have used the time it spent on the impeachment circus to prevent that and other obscenities.
Do the Democrats really believe that their voters will not notice this?
(Of course, they do, and they might be right. After all, polls show that Democrats still believe that Barack Obama was a terrific President, just as Republicans believe that George W. Bush was a terrific President. The fact that both — and Trump himself —were/are among the worst in American history eludes the voters in both Parties. But though I disagree with his opinion on that particular matter, he's just asking a question there, and I hope that his more optimistic take than mine turns out to be right, and that the voters — in both Parties — are coming to recognize that American politics right now is almost 100% a con-game, in both Parties.)
Why do people pay subscription-fees, to Jeff Bezos's Washington Post, and to the New York Times, and to other media that are controlled by America's billionaires, when far higher-quality journalism, like that of "Moon of Alabama" (and like the site you're reading here) is freely available on the internet? Who needs the mainstream 'news'-media, when it's filled with such unreliable claptrap, as respects (instead of exposes) what persons such as Karlan say? Jonathan Turley is to be taken seriously, and he is at the very opposite end from Karlan's opinions in the impeachment hearings (and regarding much else). (And the hearings-transcript in which both law-professors testified is here.) But the exception is Turley, and Karlan is far more the norm in the U.S.-media mainstream. And virtually all Democratic-Party propaganda-organs ('the liberal press') are playing up the Karlan claptrap. So: yes, I do think that "the Democrats [referring to the ones in the House of Representatives, of course] really believe that their voters will not notice this." Most voters are just as "deluded" (misinformed by the 'news'-media) as Professor Karlan is.
Two Cases, Minor and Major
News stories have Donald Trump being mocked by France's Macron at a Buckingham Palace reception for the NATO leaders meeting. A nearby open mic caught the incident. Trump's response was to call Macron two-faced.
Macron returns to a France paralyzed by the biggest strike in years. Teachers and transport workers are alarmed by his plan targeting their traditional pension scheme. They would now have to retire later or accept lower benefits.
Trump returns to face impeachment. Speaker Nancy Pelosi has asked the House to get on with it and draw up the Article of Impeachment. Trump also wants the same. So he said upon his return from Europe. He wants it over so he can get on with running the country, which he says has a bustling economy, the lowest unemployment in recent history and a booming stock market.
The source of Trump's self confidence: a Republican majority in the senate bound to acquit him. Truth be told, this is an unusual impeachment in that it has not managed to obtain the support of a single member of the president's own party. Prior impeachments of others had more substantial grounds and always some bilateral support.
This impeachment is also unusual for its triviality. Taking together the partisanship and the weak reasons, some legal scholars warn it sets a bad precedent, and the possibility that future presidents might well face the prospect not as rarely as in the past.
To summarize the issue: it stems from Joe Biden's son Hunter earning $50,000 per month serving on the board of Burisma, the notoriously corrupt Ukrainian gas enterprise, while lacking any professional expertise in the company's area of business. The clear implication is that it was due to his father being Vice President of the United States. Trump simply asked for an announcement from the Ukrainian president that they were opening an investigation. So what is worse nepotism or an inquiry into it?
From the relatively trivial to the deadly serious. The International Court of Justice (ICJ) will hear the case against Myanmar for the Rohingyan genocide. Aung San Suu Kyi as tarnished as her Nobel Peace Prize remains obdurate. Her country's claim the genocide case stems simply from the world"s inability to understand the complexities of the issue.
Forget the BBC film clip of one incident where the perpetrators boasted proudly of their handiwork as smoke from a village they had set alight rose in the background. Killing or stealing livestock, destroying crops to make return impossible was another tactic in the event villagers escaped. Rape, mass murder, people being burnt alive locked in their houses are well documented. Later, the UN Human Rights Council's fact-finding mission confirmed convincing evidence of genocide.
Aung San Suu Khyi will face a legal team from Gambia. Why? Well it's a story of happen-chance. Last year Gambia's Justice Minister Abubacarr Tambadou visited Bangladesh for the Organization of Islamic Cooperation's annual conference. What he saw and heard there recalled for him painful memories of the Rwandan genocide where he had prosecuted cases.
With the OIC delegation he visited Rohingya refugee camps to hear repeated stories of rape, murder and arson, and on his return he was able to convince the OIC to file a case with the ICJ. It is the first of its kind since the 1990s from the then demised Yugoslavia — the case of Bosnia and Herzegovina versus Serbia and Montenegro charging genocide filed in 1993.
And a timely warning to over-enthused promoters of religious nationalism willing to step over the line of human decency and respect for the other. Look where it leads.
Why finance is at the heart of Chile's crisis
The outsized role of unfettered finance in Chile has only worsened inequality that led to recent uprisings
In September this year, less than a month before frustrated Chileans took to the streets in Santiago, on Chile Day, former finance Minister Felipe Larrain announced new legislation that, it was hoped, would make Chile into a regional financial center. The new bill would contains regulatory changes to facilitate registration of foreign securities in Chile and eliminate tax differences between locals and foreigners that affected the ability of finance to move seamlessly in the domestic economy. These measures were announced to commemorate ChileDay in London, where Conor Burns, minister in the UK government praised Chile's macro-economic growth and fiscal management under the Sebastian Pinera government.
After years of trying to make the country into a financial regional center, the new bill concretized the government's intentions. Larrain explained that the initiative meant to relax existing rules of financial regulations through a number of areas, including reduce paperwork for foreign investors, introduce new international practices in the local fixed income market for investors to access liquidity, simplify tax laws and contracts for short-term finance and make mutual funds more flexible. In this way the government sought to enable growth in profits of financial assets, which are primarily held by wealthy investors and high net worth Chileans. Protestors' move into the affluent Providencia neighbourhood to up the ante a few days ago – known as Chile's financial district – ironically represent the apogee of this relationship.
After unease spread about the social conditions in Chile after the increase on metro fares, Minister Felipe Larrain, who retained the position from Pinera's 2010 administration, was sacked. Larrain's firing is emblematic for several reasons. Much of the recent analysis while rightly focusing on worsening social conditions for the majority of Chileans, few commentators have pinpointed one, if not the most important culprit, of high inequality since Chile became a democracy ended in 1990. Chile's embrace of financial globalization has been at the forefront of higher levels of inequality in Chile for over the last 2 decades during both left- and right-wing governments.
The planned growth of the financial sector, while good for investors and those with idle assets, it is not positive for the majority of Chileans. The United Nations Economic Commission for Latin America and the Caribbean shows ownership of financial assets are concentrated in the pocket books of the 1 per cent. In 2017, the net worth of households was extremely distorted. While the poorest 50% of households had an average net worth of US$ 5,000, the sum for the wealthiest 10% averaged US$ 760,000, and the richest 1% owned US$ 3 million. To make matters worse, the richest 10% made a whopping 92.2% of investments in shares and mutual funds, other forms of equity holdings and investment portfolios, and 77.4% of deposits in savings accounts and long-term fixed deposits. In comparison, the lower 50 per cent of the population held just 7.7% of total physical assets like motor vehicles and real estate. As a result, many Chileans are swimming in debt, owing a total of US$116 billion (about 44 percent of gross domestic product) – a significant portion due to mortgages and showing increases by 12 per cent since 2010.
In its 2018 economic survey, the OECD laid out the conditions that have led to the current crisis: as many 30 per cent of Chilean workers engage in informal work or on short-term contracts, with high concentrations among women, youth, low-skilled and indigenous groups, while unemployment benefits are virtually nonexistent. Self-employed workers earn 20% less than a formal waged employee with the same skills and experience. Financial sector employees also make more than twice the average worker and even mining sector workers. Over the years, this wage inequality and labour informalisation have been facilitated by deregulating labour markets whereby workers have less bargaining power of labour unions. Labour unions' calls to increase their stake in the congress therefore offer some hope for workers to gain more of the share of national wealth. Increases in labour income, as ECLAC shows, have a positive effect on macro-economic growth. Pinera's obstinacy to these initiatives seem to protect his economic standing rather than promote a resolution in workers' favour. Government resistance would only encourage further polarization.
Chile's financial sector has expanded at a rate more than any other economic sector, and realized a significant portion of total income and profits in the country. In terms of asset base as a percentage of GDP, the financial sector (including money bank deposits and of other financial institutions) it has growth from 64% in 1984 to 67% in the late 1990s, surpassing the 100% mark in 2010. In 2016, this ratio reached 117%. After Mexico, Chile has the highest capital penetration of foreign banks in Latin America which has counter intuitively reduced the amount of credit available to small local businesses to finance production in new products and sectors. In the meanwhile, foreign investment has however expanded in areas that do not employ great numbers. Large mining businesses which employ fewer numbers of Chileans also have a disproportionate access to international markets for credit. Chile's pension system is also privatized and seen as source for financial sharks to make a killing, which fluctuates according to traders' optimism and can lose as it did in late 2018 when investors lose confidence.
Increased privatization of the state, and narrow industrial policies promoted by agencies like the Inter-American Development Bank bolster the role of finance using a number of instruments and incentives. Compared to years prior to the dictatorship, and for a short period during Pinochet reign after the banking crisis of the 1980s, finance was largely well regulated and credit expanded to sectors that generated a large number of jobs. Now, rather than expanding employment and increasing high-value industrial exports, Chile has since the 2000s suffered becoming more and more specialized in mining. Even as private investment flows increased in copper mining during the 2000s, this has not had a broad effect on re-industrializing the Chilean economy. The opposite is true. In fact, the majority of the country's lithium is manufactured outside of the country.
While some economists have suggested that that higher inequality was due to the end of the high-price commodity boom in Chile in 2014, the historical record shows that inequality was rampant during Pinochet's dictatorship and only slightly decreased from the 1990s onwards. Inequality was practically baked into the tax system, as well as the housing and transport policies of successive governments, as Chileans found it hard to seek work opportunities in its capital city Santiago. This has earned Chile the infamy of the most unequal country in Latin America and the OECD as a whole according to certain analyses.
As the world awakens to the reality that the expanding finance do not lift all boats or 'trickle down', if there is to be a successful resolution to the current calamity that dates back to the reforms of Pinochet, democratizing finance is critical to return power to the hands of Chileans.