The Religious Foundation of the Homicide Bombings
Jihad, as physical warfare, features prominently in the earliest Islamic writings. This term is universally understood as war on behalf of Islam against all infidels, and the merits of engaging in such jihad are described plentifully in the most-respected Islamic religious works.
Western and Arabic dictionaries stress that Jihad means a holy war. Bernard Lewis finds that "the overwhelming majority of classical theologians, jurists and traditionalists…understood the obligation of Jihad in a military sense." S.K. Malik, in his The Qur`anic Concept of War, points out that the Qur'anic injunctions cover the causes and the object of war; its nature and characteristics, its limits and extents, dimensions and restraints. The Qur'an even goes into strategy and tactical matters. Therefore, the elevation of Allah's word cannot be achieved without Jihad.
It is declared that Muslims have recognized two kinds of Jihad: the small Jihad (al-Jihād al-Saghīr) and the greater Jihad (al-Jihād al-Akbar). This differentiation is mostly used by contemporary Muslim propagators as if Jihad is only spiritual, the devotion of the Muslim believer to Allah and his worship. But a subtle analysis of the Scriptures and most respected exegetes clearly reveal that al-Jihād al-Saghīr is the holy war of Islam against the infidels, and only when infidelity disappears from the world and Islam controls the entire world, the Muslims will turn to al-Jihād al-Akbar as the spiritual elevation of Allah.
Islamic jurisprudence has also distinguished four different ways in which the believer may fulfill Jihad obligations: a) by his heart (faith: combating evil and the temptation of sin and abiding by the true religion); b) by his tongue (preaching for Allah's religion, bringing it to the attention of all human beings, and convincing to join Allah's way); c) by his hands (good deeds: supporting the right and fighting the wrong); and d) by the sword (fighting the infidels, the enemies of Allah).
In practice, the first three are part of the Da'wah, the propagation to Islam, and should be considered as assisting the wars of Jihad against the infidels. This means that Da'wah has become the right-hand instrument, the chief organ for executing and promoting Jihad. The Islamic incitement by the religious leaders; the cry-out of Muslim leaders to be good Muslim by fixing new criteria how to achieve this goal – these are an integral part of the Jihad campaign to occupy the world.
As a doctrine, Jihad is aimed at establishing Allah's rule on earth through military efforts against all non-Muslims – until either they embrace Islam (as a result of Da'wah), or agree to pay the tax poll (Jizyah), or they end up being killed on the battleground (as a result of Jihad war). This was applied by Muhammad, and constituted one of the main ideological bases of the caliphate dynasties. This is the reason why some Muslim scholars regard Jihad as the sixth pillar of Islam, like the Shī'ah. Muhammad Abd al-Salam Faraj call it "the neglected duty",' and important contemporary exegetes, like Abu al-A'la al-Mawdudi, Hasan al-Banna and Sayyid Qutb and have dealt with it very thoroughly.
Jihad against Polytheism (Shirq), Hypocrisy (Nifāq) and Apostasy (Irtidād)
The Muslim legal theory states that Islam cannot exist together with idolatry, asserted by almost all Islamic jurists, since the first article of the faith is the denial of associationism: la ilah illa-llah (there is no god but Allah). This is Shirq or Ishrāq, meaning association other gods and idols with Allah, which is the worst form of infidelity. The Mushrikûn are Kuffār and must be eliminated, since they commit the worst and gravest sin possible. The world would be reserved only for the Muslim believers (Wayakûn al-Dīn li-llāh), by the power of Jihad.
Muslims are under the obligation to slay the idolaters, until sedition and opposition come to an end, and the religion of Allah prevails and be the only legitimate (Sûrat al-Baqarah, 2:193; Sûrat al-Anfāl, 8:39; Sûrat al-Hajj, 22:39). This is a war against evil, and the infidels will be burned in the fire of hell: infidels will be
"fitted out with garments of flames. Boiling waters will be poured down over their heads, which will dissolve everything within their bellies and their skins…as often as they try to escape from its anguish, they will be put back into the fire and taste the torment of burning" (Sûrat al-Hajj, 22:19-22).
…the infidels (Alladhī Kafarû) subsist like beasts, and hell will be their residence (Sûrat Muhammad, 47:12).
Surely the infidels (Kāfirûn) among the people of the book and the idolaters will abide in the fire of hell.
Jihad is a means of establishing the religion of Allah. Believers should kill the idolaters even if they are their nearest relatives. This is Muhammad's way to eradicate blood and social ties to be replaced by religious ties of the Ummah:
O you, who believe, do not hold your father and brothers as friends if they hold disbelief dearer than faith; and those of you who do so are iniquitous (Sûrat al-Baqarah, 9:23).
You will not find those who believe in Allah and the Day of Resurrection, loving those who oppose Allah and his Messenger, even though they be their father, sons or brothers or their kin… (Sûrat al-Mujādilah, 58:22).
Yet, the old Arabian kinship ties did not die out, since they are deeply rooted in the Arabian traditions, and even survived in the community of believers with great vigor and gave rise to the science of genealogy.
Apostasy, Irtidād, refers to the forsaking or turning away from Islam by expressing infidelity, or by refusing to accept the articles of Islamic faith, even without joining Dār al-Harb, or rejection of Islam either by action or by word. Islam tolerates absolutely no secession from it, for there is no freedom of religion in Islam or rejection in conscience in the faith. Such an act is a grave sin and deserves death. This punishment has been also unanimously agreed upon by all four schools of Islamic jurisprudence.
How can Allah show the way to those who, having come to the faith, turned away, even though they had borne witness that the Messenger was true…for such the requital is the curse of Allah and the angels and of men (Sûrat al-'Imrān, 3:86-7).
The same is with the hypocrites (Munāfiqûn). They are viewed as apostates, since they are clearly dissenters from the Ummah. Along with the idolaters (Kuffār), they will never be forgiven and will be punished by eternal hell-fire. Since hypocrisy is viewed as equivalent to blasphemy and treason, Jihad is to be waged against hypocrites. They are vehemently condemned in the Qur'an and Hadīth, because they proclaim that they are believers and arein fact with the devil. They are like the infidels. This is the reason why the believers are commanded to seize them whenever they are found and to do away with them. They will abide in the fire of hell forever.
Khadduri states that "in early Meccan revelations the emphasis was on persuasion (Da'wah), but in the Medinan revelations, Jihad is expressed in terms of strife and there is no doubt that in certain verses the conceptions of Jihad is synonymous with war and fighting." As regard to Medinan period, the words are considered to have an entirely new meaning, a religious war of aggression against the infidels wherever they are.
Sanctioning Jihad and Its Rewards
The reward of Jihād fī-sabīlīllāh, by sacrificing in wealth and soul is the salvation of the believers and a direct way to paradise without any further reckoning of their doings in their worldly life and it wipes out all their sins. They are the best beings ever created, and deserve by their sacrifice to obtain all the pleasures of paradise. The supreme achievement of Jihad has been mentioned to include the spiritually and the material: the gardens of eternity in Eden with the close presence of Allah:
Believe in Allah and his messenger and fight (wa-Tujāhidun) in the cause of Allah, wealth and soul…he will forgive your sins and place you in paradise…paradise of Eden (Sûrat al-Saff, 61:11-13).
Allah has promised men and women who believe gardens with streams of running waters, where they will abide forever…and the blessings of Allah above all (Sûrat al-Taubah, 9:72).
…he will not allow the deeds of those who are killed in the way of Allah to go waste. He will show them the way…and will admit them into gardens…the semblance of paradise promised pious and devout…and rivers of milk…and rivers of wine…streams of purified honey, and fruits of every kind and forgiveness of Allah (Sûrat Muhammad, 47:4-6, 15).
Who fought and were killed (Qatalû wa-Qutilû) I shall blot out their sins and admit them into gardens with rippling streams, a recompense from almighty Allah (Sûrat al-'Imrān, 3:195).
The best proof and reward to encourage the believers to fight the infidels with Allah's way, to join and act in Jihad war, to become Mujāhidīn, Muhammad promised them the black-eyed virgins in paradise, as the total reward, being Shûhadā':
In the Gardens of Paradise… And with them will be chaste females, restraining their glances, with wide and beautiful eyes (Sûrat al-Sāffāt, 37:40-4).
…a place of peace and security, in the midst of gardens and springs… we shall pair them with virgins with large black eyes (Sûrat al-Dukhkhān, 44:51-54).
Those who fear Allah and follow the straight path will surely be in gardens and in bliss, rejoicing at what Allah has given them…with virgins bright of eyes (Sûrat al-Tûr, 52:17-20).
There will be two gardens…with two springs of water flowing…every kind of fruits in pairs…in them maidens with averted glances…houries cloistered in pavilions… (Sûrat al-Rahmān, 55:47, 50, 52, 56, 70, 72)
…and virgins with big beautiful eyes, like pearls within their shell, as a recompense for all they had done (Sûrat al-Hadīd, 56:22-24).
…We created the houris and made them virgins, loving companions for those on the right hand… (Sûrat al-Hadīd, 56:37-40).
As for the righteous, they shall surely triumph… gardens and vineyards, and high-bosomed virgins for companions (Sûrat al-Nabā, 78:31-34).
There are also young boys in Paradise, to serve the Shûhadā' and all their needs"
And there will go round boy-servants of theirs, to serve them as if they were preserved pearls (Sûrat al-Tûr, 52:24).
They will be served by immortal young boys (Sûrat al-Hadīd, 56:17).
And round about them will serve boys of everlasting youth. If you see them, you would think them scattered pearls (Sûrat al-Dahr, 76:19).
The Muslims should not fear any loss, for those who had been killed in the way of Allah, are not dead. They are living with Allah. This is the most important issue to understand for Western policymakers and public opinion; the homicide bombers do not see themselves as dead. They are transported into a parallel and a perfect world, living with Allah, seeing and feeling everything on earth. The Mujāhidīn not only rejoice at the bliss they have themselves attained. Their families and the dear ones they left behind are in their thoughts. It is part of their glory that they have saved them from fear, sorrow, humiliation and grief, even before they come to share in the glories of paradise. The last important note is that they are the symbol, the torch that leads the way, the model for imitation for all the others who will follow their act of Jihad.
Do not think that those who are killed in the way of Allah are dead, for indeed they are alive (Ahyā'), even though you are not aware (Sûrat al-Baqarah, 2:154).
Never think that those who are killed (Qutilu) in the way of Allah are dead. They are alive (Ahyā') with Allah…rejoicing at what Allah has given them of his grace, and happy for those who are trying to overtake them. (Sûrat al-'Imrān, 3:169).
If you are killed in the cause of Allah or you die, the forgiveness and mercy of Allah are better than all that you amass. And if you die or are killed, even so, it is to Allah that you will return (Sûrat al-'Imrān, 157-8).
There they will not know any death, apart from the first death, and will be kept safe from the torment of hell (Sûrat al-Dukhkhān, 44:56).
It is Jihad that divides the world into two irreconcilable groups: the Dār al-Islām region, subject to Islamic law, and Dār al-Harb region, destined to come under Islamic rule and jurisdiction, as a universal mission. Jihad is the link between the two, the Islamic permanent state of war instrument: Every community has its form of monasticism, and the monasticism of the Islamic community is jihad in the way of Allah.
Jihad in the Hadīth
The Hadīth collections, the second important source of the Sharī'ah after the Qur'an, devote considerable material to Jihad. Bernard Lewis put it loud and clear, in the Hadīth, Jihad is used to mean armed military action against the infidels, and most Islamic theologians and jurists understood and practiced this obligation to be in a military sense. Bukhari's nine volume collection is the most respected of all collections of Hadīth, and it has been unanimously agreed that his work is the most authentic in Hadīth literature. In almost one-third of his fourth volume, Bukhari focuses on Jihad as physical holy war against the infidels. It is a genre known in the Hadīth to be "the merits of the holy war" (Fadā'il al-Jihād), which serve a diversity of political, social, and ideological goals.
The main motif of Jihad in the Hadīth is death on the battleground in the way of Allah, which leads to paradise, and intends to cause a "sacred wedding" to black-eyed virgins (Huris al-'Ayn) as heavenly reward for the believer upon his heroic death. From among 262 traditions that are mentioned in Ibn al-Mubarak's book, 13 share a common motive, that of paradise virgins as heavenly reward for the Shuhadā'.
The Shahīd is one who is killed and achieved martyrdom in the battle in Jihad. This is very different from the Jewish and Christian notion of martyrs, as those who voluntarily endure torture and death rather than renounce their belief. According to Islamic exegetes, the Shahīd is granted seven gifts: a) he is forgiven at the first drop of his blood; b) he is dressed in the clothes of an Imām and sees his status in paradise; c) he is protected from the punishment of the grave; d) he will be safe from the great fear of the Day of Judgment; e) a crown of glory will be placed on his head; f) he will intercede on behalf of 70 members of his family; g) he will be married to 72 houris.
Those who have fallen in the battle (Shuhadā' al-Ma'rakah) have special burial rites. They should not be washed and they are left with their blood-stained clothes as a proof of their status on the Day of Judgment. The spirits of the Shuhadā' reside in the claws of green birds near Allah's throne, and during the resurrection they will be returned to the earthly bodies of the Shuhadā'.
Bukhari brings a Hadith that there are one hundred stages in paradise for those who fight for in the way of Allah. Only those who participate in Jihad deserve paradise without any checks and reservations. Taking part in Jihad with body and soul is recommended as the utmost action for the Muslim believer. The Mujāhid's best prize is paradise, a supreme reward:
Muhammad said: Nobody who dies and finds good from Allah would wish to come back to this world even if he were given the whole world and whatever is in it, except the Shahīd who, on seeing the superiority of Jihad, would like to come back to the world and get killed again.
Mohammad said: Nobody who enters paradise likes to go back to the world even if he got everything on the earth, except the Mujāhid who wishes to return to the world so that he may be martyred ten times because of the dignity he receives of his actions.
Muhammad said: No doubt I wish I could fight in the way of Allah and be a Shahīd and come to life again to be Shahīd and come to life once more.
Jihad is the best option for the believer. Whenever they are called upon, they must be ready to wage a Jihad war at any time. They must prepare to fight against the enemies of Islam with all their force and means. Whatever they spend in their commitment to Allah, will be paid back fully. Jihad is the monasticism of Islam and an act of pure devotion.
Apostasy is considered as much abhorred and loathed and is as deserving of annihilation as infidelity (Kufr). There is a saying related to Muhammad, that he said to kill he who changes his religion. Muslim jurists in all four schools of Jurisdiction have agreed that the apostate (Murtadd) was given three days to repent, and if he did not, he was to be killed by a Jihad war.
Muslims are also commanded to kill anyone who leaves Islam. Whoever leaves the Islamic religion must be killed. Their punishment is execution, or crucifixion, or cutting off of hands and feet from the opposite sides, or exile from the land. Muhammad also burned out eyes with hot irons, and deprived people of water until they died.
Narrated Ikrima: 'The statement of Allah's messenger: 'whoever changes his Islamic religion, then kill him.'
Narrated Abu Musa: 'A man embraced Islam and then reverted back to Judaism. Mu`azz said: 'I will not sit down unless you kill him, as the verdict of Allah and his messenger.'
Narrated Ali: 'I heard the Prophet saying… whenever you find the Murtaddûn, kill them, for there will be a reward on the Day of Resurrection."
Narrated Anas bin Malik: 'The Prophet ordered (the Murtaddûn) to have their hands and feet cut off. Then he ordered nails, which were heated and passed over their eyes, and they were left in the rocky land in Medina, till they died.'
These quotations from the Qur'an and Hadīth are only a small portion of the huge amount of references concerning the issue of Jihad and the motivation to fight the infidels with all sorts of violence and terrorism. Indeed, Jihad as a holy war against the infidels and as one of three arms to occupy the world and to subdue humanity, together with Da'wah and Hijrah, constitutes the Islamic grand strategy.
The role of maritime power
The maritime environment is both a means of transport and a resource. The first aspect is obviously expressed through what is transported by ship: containers, oil, minerals, many objects and many resources of our daily life have passed through the sea before we use them. Data also crosses the sea, since submarine cables are the heart of the Internet, constituting the "real" face of the "virtual" world. For the second aspect, that of resources, it is either food, with mainly fishing, energy, fossil with oil and gas, or renewable with wind turbines and tide turbines, or minerals, starting from sand, whose exploitation is little known, but essential for many activities including construction.
It was from the fifteenth century, which corresponded to the beginning of the great discoveries, that the control of the seas became an important topic. At that time, the British Sir Walter Raleigh theorized its importance: "Whoever owns the sea holds the trade of the world; whoever holds the trade holds the wealth; whoever holds the wealth of the world owns the world itself ". Gradually, the United Kingdom becomes the maritime superpower par excellence, supplanting a Spain and Portugal soon exhausted by the colonization of a South America too big for them and unable to compete with a France that is too terrestrial. At the end of the 19th century, Britain controlled major sea routes and her empire was vast, with the great outdoors of Australia and Canada and the British Indies.
But the entry into the twentieth century coincided with the arrival of a new actor in the oceans, the United States. The theorist in charge here is Alfred Mahan, who has updated Raleigh's theory by specifying that control of the sea passes through that of sea routes and that in this matter everything is played at the level of the straits. The pivotal year in this sense is undoubtedly 1914: it corresponds to the inauguration of the Panama Canal, a maritime passage controlled by Uncle Sam, but also to the beginning of the First World War, which at the same time weakens the United Kingdom, due to of the energy spent in the conflict that does not compensate for territorial gains in Africa, the Middle East and the Pacific. The turning point that completes the transformation of the United States into the great maritime power of the second half of the 20th century is World War II. Europeans, including those belonging to the victorious camp, are too weakened to maintain their historical prerogatives, especially when colonial empires become complicated to maintain for political as well as demographic reasons.
The United States emerged from the war with a colossal military and merchant fleet (thanks, among other things, to the Liberty ships), and was able to reconstitute those of its new allies in the Western camp. Moreover, this aid does not prevent the Americans from making their own interests prevail over those of their allies, as with the Suez crisis where they countered the Franco-British intervention that had militarily managed to regain control of this strategic channel with diplomatic means. This domination of the seas was hardly contested by the Russians, reduced to an asymmetrical confrontation, symbolized by submarines. It is important to stress that Russia does not have direct access to the oceans, a resource of the United States.
In 1990, the Soviet Union collapsed, but a phantom threat already hovered over the almighty awakening of America, that of China. Under the impact of Deng Xiao Ping's reforms, its economy was starting to become competitive and the country was using its huge pool of cheap labor to become "the factory of the world". This economy is export-oriented and generates colossal shipping traffic, to which the Dragon is adding its touch: rapidly, Chinese shipping companies and shipbuilding are becoming key players in their respective sectors. From a military point of view, the Middle Kingdom had an almost insignificant navy in the late 1980s, but today it is second in the world behind the United States, even if the latter maintain a good advantage.
On land, the Chinese strategy consists first of all in controlling the space contained within a first chain of islands corresponding to the East China Sea and the South China Sea, even if in the latter it means not respecting the rights of other coastal states. or even intimidate Taiwan, the "rebel province". The next step is to dominate the space within a second chain of islands located further offshore, which would put China in direct contact with US possessions, with the risk of confrontation that this entails. The so-called "pearl necklace" strategy, consisting in the development of Chinese infrastructures in the Indian Ocean, also connects the Middle Kingdom with another competitor, India, which wishes to assert its rights in this space that India considers its courtyard. Finally, China inaugurated its first overseas naval base in Djibouti in 2018, and others may follow in the years to come, such as Walvis Bay in Namibia. This expansion solidifies China's rank as a world power, while Russia has lost most of its network of naval bases around the world with the collapse of the USSR.
The power of the sea is composite, made up of elements that multiply each other more than they add up. The first of these is access to the sea, without which nothing is possible. Therefore, the United Kingdom, an island country, is naturally predisposed to the projection of maritime power. The United States, bordered by two large maritime spaces, is also favored. For Russia, things are less obvious, as for China; in fact, the goal of the pearl necklace strategy is both to allow access to the sea from peripheral regions such as Xinjiang and to control sea routes. Moreover, in its time, Russia had tried to develop its access to the sea with "the race for warm seas".
Once you have mastered access to the sea, it is necessary to be able to move, thanks to the sea routes and more particularly to the strategic passages. Today, the Americans retain control of it, although the Middle Kingdom tries to weave its web. For example, instead of wanting to get its hands on the Panama Canal, China is supporting a competing canal project in Nicaragua, even if the latter is stopped for the moment. Traffic also requires a merchant fleet, and China is among the champions of shipping and also shipbuilding, where Americans are largely left behind, held back by a protectionist Jones Act that maintains a significant merchant fleet, but marginalized in the globalization.
In general, where terrestrial space is largely controlled by our human societies, the sea escapes this phenomenon much more, to the point that it is still a space to be conquered in many ways. The polar regions, especially the icy Arctic Ocean, but also the seas surrounding the Antarctic continent, constitute a new frontier for humans. The seabed and its mineral resources are also often less known than terrestrial space.
Finally, one last consideration: the Italy – with the exception of the maritime republics – has not been able to exploit its projection of maritime power. And this is one of the reasons, certainly not the only one, that has prevented – and prevents – Italy from having a credible, authoritative foreign policy and above all capable of stopping Turkish hegemonic ambitions.
Indian Chronicle: Exposing the Indian Hybrid warfare against Pakistan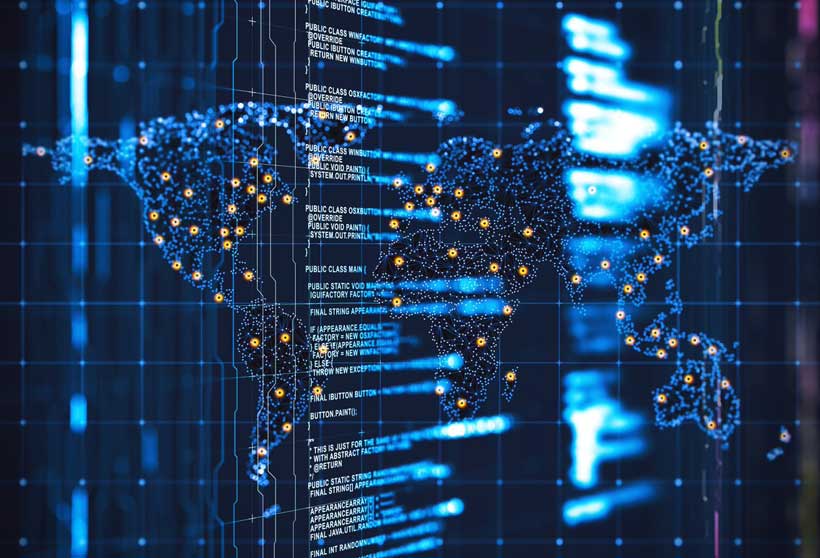 In recent years Indian hybrid warfare against Pakistan has intensified manifold to malign Pakistan Internationally through disinformation and propaganda tactics. Hybrid warfare has mainly been described as achieving war-like objectives with the help of fake news, disinformation, and propaganda. The Objectives of Hybrid warfare are mostly to secure long term victory against the opponent. Similarly, India has launched massive hybrid warfare against Pakistan, which was uncovered by EU DisinfoLab in its report called "Indian Chronicle".
EU DisinfoLab is an independent organization working to expose and tackle disinformation campaigns targeting the European Union and its member states. The organization has claimed that the disinformation campaign against Pakistan has been active since 2005, "a massive online and offline 15-year ongoing influence operation supporting Indian interests and discrediting Pakistan internationally".
In a recent investigation EU DisinfoLab has exposed a malicious Indian campaign against Pakistan. In the report, "Indian Chronicle" EU DisinfoLab has exposed the dubious use of media outlets, NGOs, and fake personnel by India to malign Pakistan. The disinformation campaign mainly targeted the United Nations and the European Union through more than 750 fake media outlets and 10 fake NGOs. According to the report, "uncovered an entire network of coordinated UN-accredited NGOs promoting Indian interests and criticizing Pakistan repeatedly. We could tie at least 10 of them directly to the Srivastava family, with several other dubious NGOs pushing the same messages."
According to the report the disinformation campaign is supported by the Srivastava group. The Srivastava group has helped in "resurrected dead NGOs" to spread fake news. The report says that "Our investigation led to the finding of 10 UN-accredited NGOs directly controlled by the Srivastava Group, which our full report introduces at length. Their common trait? The fact that they all rose from the ashes of real NGOs. Indian Chronicles effectively benefited from the track record of these organizations while pursuing their agenda: discrediting Pakistan and promoting Indian interests at UN conferences and hearings,".
Moreover, Asian News International (ANI), a major news agency in India has provided a platform for suck fake news campaigns. The aim of the Srivastava group and ANI media outlet is "to reinforce pro-Indian and anti-Pakistan (and anti-Chinese) feelings" in India, and "internationally, to consolidate the power and improve the perception of India, to damage the reputation of other countries and ultimately benefit from more support from international institutions such as the EU and the UN".
The report claim that the organizations funded by the Srivastava group-sponsored trips for European Parliament members to Kashmir. "The organizations created by the Srivastava Group in Brussels organized trips for Members of the European Parliament (MEPs) to Kashmir, Bangladesh, and the Maldives. Some of these trips led to much institutional controversy, as the delegations of MEPs were often presented as official EU delegations when they were in fact not traveling on behalf of the Parliament,". Such sponsored trips aimed to build a positive image of India, while spreading disinformation about the alleged claims of Pakistan-sponsored terrorism in Kashmir.
Moreover, India has been actively involved in portraying Pakistan as a terrorist-sponsored state through its disinformation and fake news technique. For instance, India is lobbying strongly at FATF to put Pakistan on the blacklist.
India has also supported and sponsored Baloch separatist leaders and spread disinformation through their fake media outlets as mentioned in the EU DisinfoLab report."These UN-accredited NGOs work in coordination with non-accredited think-tanks and minority-rights NGOs in Brussels and Geneva. Several of them – like the European Organization for Pakistani Minorities (EOPM), Baluchistan House, and the South Asia Democratic Forum (SADF) – were directly but opaquely created by the Srivastava group,"one of the examples is Kulbhushan Jadhav, an Indian spy who was captured in Pakistan.
The Indian Chronicle report has exposed the dubious face of India and the administrative structure of the United Nations and the European Union. Indian involvement in the spread of disinformation and resurrection of dead people and NGOs has exposed its long-standing for Human rights and democracy. Meanwhile, the reports have also exposed the administrative structure of the UN and EU, as they failed to notice the activities of fake UN-accredited NGOs and spread of disinformation through their affiliated NGOs.
Hybrid Warfare: Threats to Pakistani Security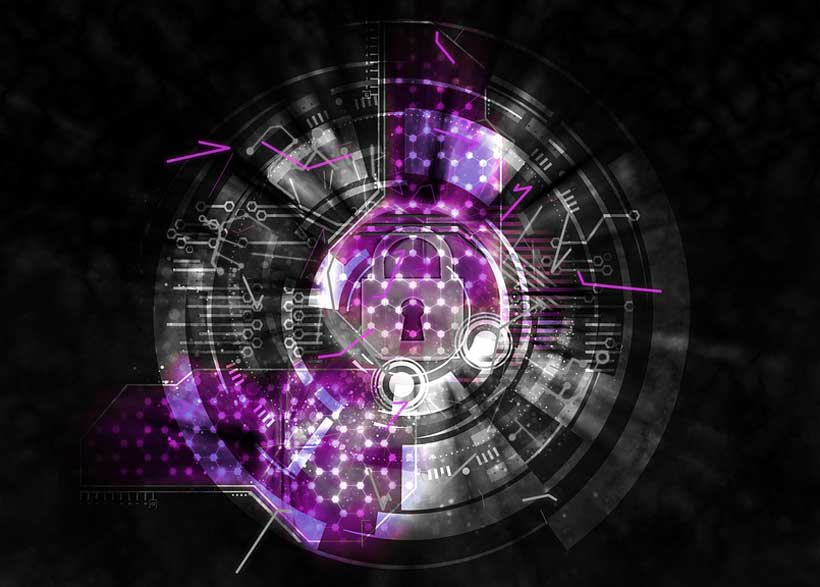 'Victory smiles upon those who anticipate the changes in the character of war'-Giulio Douhet
Hybrid threats are becoming a norm in Pakistan and if we want to move forward in this age of technological advancements, cybercrimes, and the use of social media, we must have a wholesome response mechanism.
Hybrid warfare is a military strategy that employs not only conventional forms of warfare but irregular with it as well. It involves propaganda, cyber-attacks, state-sponsored terrorism, electoral intervention, and many more means of multi-dimensional approaches towards war which are used by militarized non-state actors. The term 'Hybrid' came into use around 2005-2006 due to the Israel-Hezbollah war ("Lessons from Lebanon: Hezbollah and Hybrid Wars – Foreign Policy Research Institute" 2016) and became a hot-topic in 2014 after the annexation of Crimea. Using non-confrontational means can lead to internal struggles and crumbling of the target. What direct force won't get you can be easily achieved by infiltration and multi-faceted resources. It's neither character of war nor its outcome that defines it as a hybrid war, but the changing tactics ("State and Non-State Hybrid Warfare" 2018). In a world where everyone, from wealthy states to those caught in throes of hunger, is armed to the teeth, there are ways to achieve socio-political objectives through the use of violent and non-violent non-state actors.
Pakistan – A Target
Pakistan has risen to incredible heights despite it being a relatively young nation and this is only proved further by the interest international players have in its internal workings. Several factors contribute to the important stature Pakistan holds in the international community such as the Pak-China alliance, its geostrategic location, military aptitude, Russian interests in the Indian Ocean, Deep Sea Gwadar Port (One Belt One Road Project), neighbor to Afghanistan (a country existing as a battleground for proxies), etc. All these reasons make sure to keep Pakistan on the radar.
Though it may be secure militarily, Pakistan is still vulnerable to hybrid threats due to internal dynamics, numerous conflicting interests of nations in state-affairs, and increasing non-state actors. South Asian nuclearization has all but guaranteed that a full-fledged war between Pakistan and India is unlikely therefore the latter uses hybrid warfare to weaken Pakistan from within.
Evolutionary Nature of War
There was truth to Heraclites's words when he claimed that change is the only constant in our world. The social theory of evolutionary change tells us that individuals, communities, societies, and states are always in a state of motion, continuously evolving according to the era. War is born from man, it is only fair that if a man changes, so shall war. It has become more complex; the stakes have raised from territorial boundaries to the maintenance of world order and preservation of state sovereignty. Wars are no longer fought on the borders, skirmishes aside, the real destruction takes place within. Due to the paradigm shift after the Cold War (Ball 2018), there rose a need for legal, economical, socio-political, and informational means of warfare. It is used as a way to undermine other nation-states in pursuit of national power; the international system is not only a race but also a way to tear others down.
Threats to Pakistani Security
To secure Pakistan from all sides, we must first analyze the threats it faces from all sides. Conventional Warfare used to be seen as one dimensional and it only perceived assault to be done through the land, air, or sea channels. However, now it is fought in various intangible zones.
· External
India
India is a budding regional hegemon due to its political and economic growth including hidden agendas. Pakistan is perceived to be a direct threat to India especially after the launch of the CPEC project, perceived to be undermining its hold over the region, which is why it is employing stratagems of hybrid warfare to internally weaken Pakistan. Till now India has used State-Sponsored terrorism, funded insurgencies, operated terror cells, and even sent fighter jets into Pakistani Airspace as an attempt to ruin its reputation in the international community.
Afghanistan
There has been growing instability in Afghanistan which has led to mass migrations across the porous border into Pakistan, with around 1.4 million registered Afghans (United Nations High Commissioner for Refugees 2018) and 1 million unregistered ("Amnesty International" 2019). India has its claws in Afghan matters as well and will use it to exploit Pakistan's weaknesses even after US forces leave the arena. Afghan Government's poor administrative capability especially after the return of DAESH (Tribune 2020) and Tehrik-e-Taliban Afghanistan are threats to Pakistan as well as regional peace and are a major cause of lawlessness in the country and has a spillover effect for its neighbors.
Iran
Ideologically speaking, Iran is a sectarian threat to Pakistan and its Port Chahbahar stands to lose active traffic once CPEC is fully functional which means it stands as an instigator of hybrid warfare and it would be a risk to overlook it based on past good relations.
USA
Even after the Cold War, strategic rivalry and animosity between the powers including Russia, America, and China still exist. The emergence of China as an economic superpower is perceived as a threat to the US due to which there is a major shift in its defensive posture towards the region.
The US has shown significant interest in Pakistan due to its geo-strategic location but not all interest has yielded positive results. They carried out a surgical strike for the capture and assassination of Osama-Bin-Laden. Such a breach of sovereignty and security is a hybrid threat.
· Internal
Sectarian
There are several lobbies in Pakistan all vying for their own cause. The Iranian lobby has sectarian undercurrents. Sectarianism has always been one of the leading factors of the divide in the Muslim civilization and is the rising trend of terrorism.Such conflict itself is volatile and is deepening the rift between different sects(Shia-Sunni) of Pakistan, causing unrest.
Economic
Rising prices of commodities such as flour and sugar can lead to social unrest and discord. Such industries and their stocks are under the thumb of a select few, the elites. With the right bribes and conditions, even they would agree to sell out society.
Non-State Actors
Non-state actors are groups or organizations that have influence in the state but work independently and have their socio-political agendas ("Towards a Typology of Non-State Actors in 'Hybrid Warfare': Proxy, Auxiliary, Surrogate and Affiliated Forces" 2019). They work on political opportunities and mobilized grievances. Groups like BLA (Balochistan Liberation Army), TTP (Tehrik-e-Taliban Pakistan), and Lashkar-e-Taiba (LeT) are some of the major actors. Pakistan needs to focus on curbing Jihadist Terrorism as it is keeping it from leaving the grey list of FATF.
· Technological
Information
It refers to the spread of miscommunication. Propaganda and circulation of false news through social media are a relatively common way to cause turmoil in a community. Once a rumor is circling, there is no way to erase it. India claims that Pakistan is spreading the false narrative of 'Islam being in danger' to justify its actions, although untrue, is something that the Indians fully believe now. That Pakistani Intelligentsia is made solely to create narratives under which to attack India. Such beliefs further antagonize the states against each other.
Indian Chronicles are a prime example of information warfare being waged against Pakistan.
Cyber
Channels such as Cyber-Jihad and Dark Web come under the purview of cyber warfare and are a threat to the fabric of society and its security in Pakistan.
Given the above discussed bleak prevailing internal security situation, Pakistan needs to formulate a short to mid and long-term response that curbs all external and internal parties alongside proxies from infiltrating and influencing the working of the state and affecting the masses.
For a full-spectrum approach, all domains should be covered such as diplomacy, defense, internal and external security, economic, informational, cyber, and media security.
There are steps to be followed through for active and effective quelling of hybrid threats. First, a strategy must be put for, then tactical action should be taken and lastly, the implementation process should be supervised and fully followed through.
The main focus of the state should be on deterrence towards, protection from, and prevention of hybrid threats to the state.
One must not forget that Hybrid war is a mix of both unconventional and conventional warfare, therefore a nation-wide response should include the intertwined operational capabilities of armed forces alongside political actors. Pakistan sees its security being threatened both by internal factors and external hostile/proxy elements. This is hampering state development. State-building and nation-building must go hand in hand if counter and deter such threats effectively.