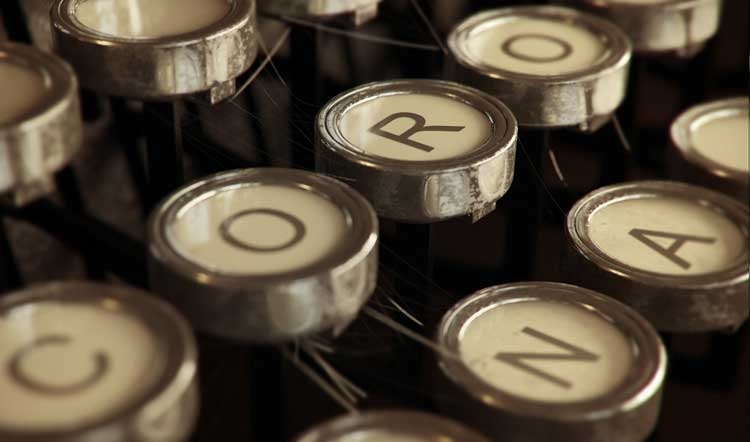 In futurity I want to find new realities in the notes from the universe. I think that is why I fluctuate from putting pen to paper short writings (for example, haiku, short stories, poetry) are what I write about mostly. People assume that writers and journalists must have the 'gift of the gab'. Some do. Others don't.
I want to mock conventional ways knowing that they are not the most convenient truths. Knowing that they came there through indoctrination. Through the church of my childhood, through faith, the discovery of something else, the journey of finding the I Am. Finding the experience formulaic. We tell ourselves that this is the marathon hope of reality. Reality for the most part can injure/wound terrifically. Terribly. Injudiciously. It says welcome to the party with open arms but it can also wound. So far and no further. When it comes to the craft of writing your attitude will always govern the characters, the protagonist, and the antagonist.
This is our country. A writer's country. My country. Your country (if you are a writer). The secret to knowing the craft of writing is a simple one. That the knowledge of intuition is inseparable (or rather should always be) from imagination. That is the real magic. Creating the lyrical. Showing off miracles when they weren't there before.
Finding your inherent soul in music, and even the half-baked ideas that you come up with in the early hours of the morning.
The inflow/influx of the self imposed exile living outside of Africa is steadily on the increase. Poverty, civil unrest, frustrated people, well they interest me in as far as I write about that. Does that inspire me to write? To show off my skills. Of course it does. Now more than ever. I doubt if it will ever inhibit me. Drown out me out by a hair's-breadth the landscape of my youth, my childhood, the church of my childhood.
I speak about spirituality and church because for me in my writing church and faith played a major role in the development of my formative years.
Those self imposed exiles are escaping. Escaping from the only home that they have ever known but some do return. Homesick for Azania. Homesick for the attitudes of their people.
A writer has to articulate what spirituality is, how profound it is. A writer has to embrace the abstract, the figurative autodidact ism and literal metaphor.
A writer is not one who when it comes to the truth of matters of the heart prevaricates about them. They have a mission (I have a mission).
They have no pretense of mapping out cleverness. Marring the last-ditch attempts of the clarity of their thought (thought is powerful, thought is an inheritance) and vision. Writers never read almost for pleasure or for a lark. There is a extraordinary lassitude that writers experience for all of their lives that they experience innermost. Are they never enough, (or) what I have written is 'it' enough?
The question of the ego, the identity, and the identity crisis is always inimical. It never goes away completely. It is like the analogy of the egg. What comes first? The chicken or the egg. What comes first the ego or the identity? The savant or the genius. The writer, poet as artist or the artist, painter as artist. In the end I know it is fustian. I know.
I have discovered that when you are an inexperienced writer you need a someone who will guide you. A listener. Someone who will give you advice. Who will be kind and critical at the same time. A person who you can forgive.To not to trust what you write about is one interpretation of belief.
Getting there is also much about you having a philosophy on how, and why you write about the things that you do. Pay attention to what came before and most especially after in your writing environment. I think that you can call a triumph and without any denial something profound, and a breakthrough.
I have written about the quiet death of Lonmin, the bridge over troubled water in South Africa, Rilke's advice to young poets, the status quo of xenophobia, the brave new world of living in post-apartheid South Africa, the culture behind, and of African cinema. I hope to keep on writing on the marginalized and disenfranchised of Africa using this platform. The self imposed exile that found the pastures of the grass is always greener on the other side of the world. This is why I write.
I have read many books. Perhaps not as many as educationalists and academics or scholars even. Some I enjoyed reading. Some I read for pleasure. Honestly, some were very painful to read. Some I found difficult to explain. It was a long time before I realized the difference between the writing style and technique of different writers. By then I had been writing for a few years already.
With some writers you can read their progress as known/unknown, see it as unimaginative or imaginative. You can see the horizontal, the vertical perspective of their education, or you read their process like a magazine that won't go out of style.
Writers, good writers can speak to their readers in a genuine, psychological, sensitive, and authentic way. What does that vital, ethereal energy mean?
Writers survive inside their climate. They do not forget the unequivocal. They put to memory editorial paradigm shifts. Other writers writing. The dry, the good and the bad. There is an sacrosanct agreement among emerging and published writers. I was here before you. You have to put in the work before the breakthrough. That goes without saying.
What makes me disconsolate as a writer is the creature discomforts that come with having a traditional attack of the ego, mad love of crises. At the end of the day you will master contrition. You will fight for it with grace and humility though. It will take you being contumacious on your end. There is a consensus out there that in order for you to be good and to become great or a greater than kind of writer is that it is going to take more than opinion, life skills, and life experience.
I don't know if every writer wants to be remembered for what they write. Be immortalized in some way. Be brought to life in a museum life kind of way. Leave behind a serious legacy. That was not my intention when I first started to write seriously. You want to make a go of it. That is all I remember. I just wanted to make a go of it.
Camille Corot is best known as the great master of landscape painting in the 19th century who bridged the French neoclassical tradition with the impressionist movement of the 1870s. His figure paintings constitute a much smaller, less well-known portion of his work, but they appeared throughout his prolific fifty-year career, with particular force toward the end. Rarely seen outside his studio during his lifetime, these works made an impact on later nineteenth- and early twentieth-century modernist artists who copied or borrowed from them, such as Paul Cézanne, Pablo Picasso, and Georges Braque. Dressed in rustic Italian costume or stretched nude on a grassy plain, Corot's women read, dream, and gaze directly at the viewer, conveying a sense of their inner lives. His sophisticated use of color and his deft, delicate touch applied to the female form resulted in pictures of quiet majesty. The forty-five paintings on display, created between the mid-1830s and the early 1870s, are largely divided into three major subjects: costumed single figures, nudes, and allegorical studio scenes.
The exhibition is curated by Mary Morton, curator and head of the department of French paintings, National Gallery of Art, Washington September 9 – December 31, 2018
Dawoud Bey: Night Coming Tenderly, Black
Dawoud Bey's latest body of work is a series of black-and-white photographs that reimagine sites along the last stages of the Underground Railroad.
Photographer Dawoud Bey, the recent recipient of a MacArthur genius grant, decided to make a fresh start soon after his 60th birthday. Already renowned as a portraitist, he turned his camera on architecture and landscapes; accustomed to urban scenes, he decided to photograph thickets, a picket fence, and Lake Erie. Bey also returned to black-and-white printing, and more particularly to gelatin silver prints, which he had not used since the early 1990s. Through these choices Bey wanted to make a far greater shift: from pictures of the here and now to the vast, historical subject of the Underground Railroad, the network of secret routes and safe houses that aided enslaved African Americans on their path to freedom.
Bey also wished to pay homage to photographer Roy DeCarava (1919–2009) and poet Langston Hughes (1901–1967), who each addressed the African American experience in their work in part by foregrounding what DeCarava called "a world shaped by blackness." DeCarava's mastery of even the darkest tones gave Bey a model for depicting the twilight uncertainty that those fleeing slavery confronted as they traveled northward. Meanwhile, the closing couplet of Hughes's short poem "Dream Variations"—"Night coming tenderly / Black like me."—inspired the exhibition title. Bey has said that he wanted to hold darkness itself in a tender embrace.
The result is a series of 25 large-scale photographs, most of which are on view in this presentation—the first showing of Bey's latest body of work in a museum. All the pictures were made around Cleveland and Hudson, Ohio, a final way station for those seeking freedom in Canada. The photographs show homes and patches of land that are rumored to have formed part of the invisible railroad "track," leading those seeking freedom from one unfamiliar place to the next.
Bey chose a dense, vibrant selection of 19th- and 20th-century photographs from the Art Institute's collection to hang directly outside the exhibition gallery, works that complement the exhibition by suggesting the range of ways that the American landscape has been represented in photographs and the place of African Americans within that physical and social landscape.
Night Coming Tenderly, Black was commissioned by FRONT International: Cleveland Triennial of International Art. Art Institute of Chicago Jan 11–Apr 14, 2019
Crystal Award Winners 2019
Conductor Marin Alsop, film director Haifaa Al-Mansour, and broadcaster and naturalist Sir David Attenborough, are the recipients of the 25th Annual Crystal Award, the World Economic Forum announced today. The award celebrates the achievements of leading artists and cultural figures whose leadership inspires inclusive and sustainable change. The winners will be honoured in the opening session of the World Economic Forum Annual Meeting 2019 in Davos-Klosters, Switzerland, at 18.00 CET on Monday 21 January. The ceremony will be webcast live at www.weforum.org.
"Any new architecture for 'Globalization 4.0' will need to be both inclusive and sustainable. The remarkable achievements of the recipients of the 25th Annual Crystal Award inspire us to see beyond the limits of convention to find solutions for the current issues the world faces," said Hilde Schwab, Chairwoman and Co-Founder of the World Economic Forum's World Arts Forum, which hosts the awards.
Awardees
Marin Alsop, for her leadership in championing diversity in music
Marin Alsop, Music Director of the Baltimore Symphony since 2007, is one of the greatest conductors of our time. Earlier this year she was the first woman to be appointed Chief Conductor of the Vienna Radio Symphony Orchestra and, in 2013, was the first woman in 118 years to conduct the BBC's "Last Night of the Proms". She has tirelessly endeavored to provide opportunities for all people to access music for a world where diversity in classical music is the norm rather than the exception. In Baltimore she launched the "OrchKids" programme to serve the city's less privileged children, and the BSO Academy and Rusty Musicians for adult amateur musicians. She is also Music Director of the São Paulo Symphony Orchestra. A graduate of Yale University and a MacArthur Fellow (2005), at the Annual Meeting, she will lead the Opening Performance with the Taki Concordia Orchestra.
Haifaa Al-Mansour, for her leadership in cultural transformation in the Arab world
Haifaa Al-Mansour is the first female filmmaker in Saudi Arabia. "Wadjda", Al Mansour's feature debut, was the first feature film shot entirely in Saudi Arabia and the first by a female director. The success of her 2005 documentary "Women Without Shadows" was a breakthrough that was followed by a new wave of Saudi filmmakers and front-page headlines of Saudi Arabia finally opening cinemas in the kingdom. She was recently appointed to the Board of the General Authority for Culture to advise on the development of the cultural and arts sectors in Saudi Arabia. She recently released "Mary Shelly" starring Elle Fanning, and "Nappily Ever After" starring Sanaa Lathan. Al Mansour is the first artist from the Arabian Gulf region to be invited to join the Academy of Motion Picture Arts and Sciences.
Sir David Attenborough, for his leadership in environmental stewardship
Sir David Attenborough's broadcasting career spans more than six decades during which he has played an extraordinary role both reinventing and developing the medium of television and connecting people to the wonders of the natural world, bringing distant peoples, animals and habitats into living rooms across the planet. As a BBC producer and executive, he has played a crucial role in creating new forms of programming and scheduling that, to this day, influence global broadcasting. His work includes many iconic productions, from the ground-breaking "Zoo Quest" series to landmarks including "Life on Earth", "The Living Planet", "The Trials of Life", "The Private Life of Plants", "Life of Mammals" and "Planet Earth". At the Annual Meeting, Sir David will present key sequences from "Our Planet", a new series by WWF, Netflix and Silverback Films, focusing on the preservation of life on Earth.