How social innovation is increasingly entering the business mainstream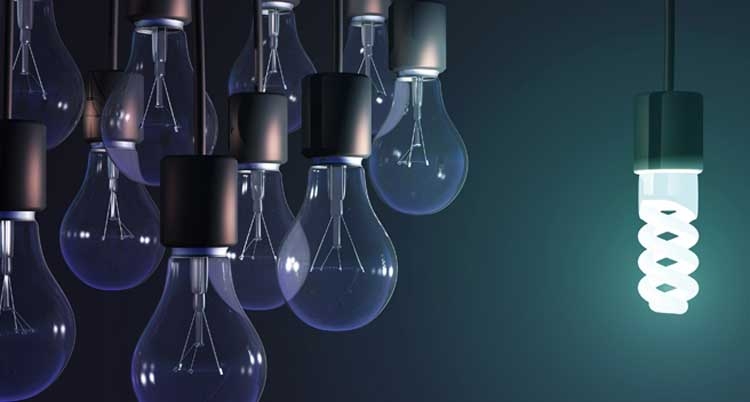 Today many countries suffer from high and rising inequality with many citizens unable to fully benefit from economic progress. Of course this is a major concern for governments around the world, but business also has an important role to play in addressing these challenges. A new report provides an important tool for our discussions on how businesses can support a growth process that is both inclusive and sustainable.
The WEF's (World Economic Forum) report, "Social Innovation: A Guide to Achieving Corporate and Societal Value", profiling companies helping underserved communities and showing why social innovation is becoming an increasingly relevant strategy for companies to pursue. The report illustrates what social innovation strategies and business models look like, what the range of opportunities are, and the business benefits companies can get from pursuing them. It also covers best practices from companies on how best to implement such models in ways that support business goals.
Social innovation is defined by the Forum's Global Agenda Council on Social Innovation as "the application of innovative, practical, sustainable, market-based approaches to benefit society in general, and low-income or underserved populations in particular". The report released in collaboration with Oliver Wyman draws from workshops and interviews with over 30 executives from major multinationals and leading companies and advice from the Forum's Global Agenda Council on Social Innovation to offer recommendations for companies.
Case studies include:
Companies that are creating new products, services and distribution channels to serve consumers that are underserved today. Allianz is offering insurance products to over 57 million consumers in emerging markets. MasterCard is connecting millions of Egyptians to the financial system.
Companies that are working on initiatives that strengthen their supply chains while increasing incomes of their suppliers including small farmers. For example, Nestlé which is augmenting incomes of 63,000 farmers in 11 countries; ITC's supply chain is serving 4 million farmers across 40,000 villages in India.
Companies that are investing in increasing education access and employability in ways that secure and diversify their existing and future talent pools. For example, Intercorp is helping create access to education to over 60,000 students and CISCO is training 1 million students a year on IT skills.
Companies that are using finance as a tool to create social impact while at the same time, building profitable businesses. Centrica's £10 million ($14.1 million) impact investment fund is investing in energy SMEs that create social and financial value and Barclays is using a £25 million ($35.2 million) Social Innovation Facility to incentivize and support its business units to pursue social innovation ideas.
According to Simon Cooper, Partner, Head of the Social Impact Practice at Oliver Wyman UK, "Social innovation is still at an early stage of development. There are examples of successes, but these companies have often had to pursue a challenging and bespoke path to achieving this. We don't believe there is a one-size-fits-all solution to initiating or scaling social innovation, but by studying those who have succeeded we have identified key drivers that all companies can learn from. We hope that by presenting this framework, and making it real through practical case studies, more companies can identify and pursue their own unique path into social innovative opportunities."
The United Nations recently launched the Sustainable Development Goals (SDGs), offering an opportune framework for many more companies to adopt such initiatives, alongside civil society leaders, governments and social entrepreneurs. Companies can use insights from the examples and best practices shared in this report to design initiatives that contribute to a number of SDGs relating to poverty reduction or access to food, health, education, energy and sanitation.
Understanding the Tourism in the European Union
The new report 'European Union Tourism Trends', prepared by the World Tourism Organization (UNWTO) in cooperation with the European Commission, underscores tourism's major social and economic benefits for 28 countries comprising the European Union (EU). EU destinations welcomed 538 million international overnight visitors in 2017, 40% of the world total. EU accommodation establishments provide over 3 billion nights a year, half of which to domestic guests (residents) and half to international guests. Tourism accounts for 6% of the EU's overall exports, while the direct contribution of tourism to individual EU economies reaches up to 11% of the GDP.
Preliminary results for 2017 indicate that international tourist arrivals (overnight visitors) grew by 8% in the EU last year, to reach 538 million, or 40% of the world's arrivals. The EU has enjoyed continued growth in international arrivals following the global economic crisis of 2009, with annual growth rates exceeding 4% in the last five years.
The UNWTO Secretary-General Zurab Pololikashvili stated that "Sustained growth in tourism has been instrumental  in the economic recovery of many countries in Europe and around the world, contributing to job creation, economic growth and a healthy balance of payments"
EU countries earned EUR 342 billion in international tourism receipts in 2016 (31% of the world's total), making a significant contribution to their balance of payments. As EU destinations earn more in international tourism receipts than EU residents spend on international tourism (EUR 315 billion), EU consequently boasts a surplus of EUR 27 billion in the travel trade balance.
International passenger transport (rendered to non-residents) is estimated to have generated another EUR 67 billion, resulting in total export earnings from international tourism of EUR 409 billion. This represents 6% of the EU's exports of goods and services, making tourism the fourth largest export category, after chemicals, automotive products and food.
Over two million businesses dedicated mainly or partially to tourism operate in the EU, most of them small and medium-sized enterprises (SMEs), employing some 12 million people. For individual EU economies, the direct contribution of tourism to GDP is as high as 11%.
The UNWTO Secretary-General Zurab Pololikashvili added that "Tourism is a key pillar of the EU strategy for jobs and inclusive growth and I am confident that our strong partnership with the European Union will continue to drive the quality, sustainability and competitiveness of the European tourism sector forward".
EU tourism is driven by both domestic and international visitors. Accommodation establishments in the EU offered 31 million bed-places in 2016. Guests spent a total 3.1 billion nights, half of which were by domestic visitors (residents) and half by international visitors. Of the 1.5 billion international nights, 1.1 billion were spent by guests from EU countries and 413 million by guests from outside the EU.
EU-UNWTO cooperation
The European Union Tourism Trends report provides a comprehensive overview of tourism in the European Union and constitutes a tool for policy makers and other tourism stakeholders for developing market strategies and enhancing the knowledge base of the EU Virtual Tourism Observatory. The report is the result of a cooperation agreement between UNWTO and the Directorate-General for Internal Market, Industry, Entrepreneurship and SMEs of the European Commission (DG GROW) and is part of the 'Enhancing the Understanding of European Tourism' initiative. The project aims to improve the socio-economic knowledge of the tourism sector, enhance the understanding of European tourism and contribute to economic growth, job creation and the overall competiveness of tourism in Europe.
World Bank: Commodity prices to rise more than expected in 2018
Oil prices are forecast to average $65 a barrel over 2018, up from an average of $53 a barrel in 2017, on strong demand from consumers and restraint by oil producers, while metals prices are expected to rise 9 percent this year, also on a pickup in demand and supply constraints, the World Bank said on Tuesday.
Prices for energy commodities – which include oil, natural gas, and coal — are forecast to jump 20 percent in 2018, a 16 percentage point upward revision from October's outlook, the World Bank said in its April Commodity Markets Outlook. The metals index is expected to rise as an 9 percent drop in iron ore prices is offset by increases in all base metals prices, led by nickel, which is forecast to rise 30 percent.
Agricultural commodities, including food commodities and raw materials, are anticipated to see a price rise of over 2 percent this year on diminished planting prospects. Weather disruptions are expected to be minimal.
"Accelerating global growth and rising demand are important factors behind broad-based price increases for most commodities and the forecast of higher commodities prices ahead," said Shantayanan Devarajan, World Bank Senior Director for Development Economics and acting Chief Economist. "At the same time, policy actions currently under discussion add uncertainty to the outlook."
Oil prices are expected to average $65/bbl over 2019 as well. Although prices are projected to decline from April 2018 levels, they should be supported by continued production restraint by OPEC and non-OPEC producers and strong demand. Upside risks to the forecast include constraints to U.S. shale oil output, geopolitical risks in several producing countries, and concerns the United States may not waive sanctions against Iran.  Downside risks include weaker compliance with the oil producers' agreement to restrain output or outright termination of the accord, rising output from Libya and Nigeria, and a quicker-than-expected rise in shale oil output.
"Oil prices have more than doubled since bottoming in early 2016, as the large overhang of inventories has been reduced significantly." said John Baffes, Senior Economist and lead author of the Commodity Markets Outlook. "Strong oil demand and greater compliance by the OPEC and non-OPEC producers with their agreed output pledges helped tip the market into deficit."
Upside risks to the metals price forecast include more robust global demand than expected. Supply could be held back by slow incorporation of new capacity, trade sanctions against metals exporters, and policy actions in China. Downside risks include slower-than-expected growth in major emerging markets, the restart of idle capacity, and an easing of pollution-related policies in China. Precious metals are expected to climb 3 percent this year in anticipation of U.S. interest rate increases and higher inflation expectations.
Grains and oils and meal prices are expected to rise in 2018, mostly due to lower planting intentions.  The mild La Niña cycle that extended into the early part of the year only affected banana production in Central America and soybean production in Argentina and did not impact global markets for those crops substantially. The possible introduction by China of countervailing duties in response to U.S. tariff increases could impact the soybean market.
A special focus section examines the changed landscape for oil-exporting economies after the 2014 oil price collapse. The oil price plunge eroded oil-related revenues, forcing abrupt cuts in government spending that accentuated the slowdown in private sector activity in many regions. Income inequality and political instability also weakened the ability of some oil-exporting economies to weather low oil prices.
"Oil exporters with flexible currency regimes, relatively large fiscal buffers, and more diversified economies have fared better than others since the oil price collapse," said Ayhan Kose, director of World Bank's Development Economics Prospects Group. "However, most oil exporters still face significant fiscal challenges in the face of revenue prospects that have weakened since 2014."
Financial Inclusion on the Rise, But Gaps Remain
Financial inclusion is on the rise globally, accelerated by mobile phones and the internet, but gains have been uneven across countries. A new World Bank report on the use of financial services also finds that men remain more likely than women to have an account.
Globally, 69 percent of adults – 3.8 billion people – now have an account at a bank or mobile money provider, a crucial step in escaping poverty.  This is up from 62 percent in 2014 and just 51 percent in 2011. From 2014 to 2017, 515 million adults obtained an account, and 1.2 billion have done so since 2011, according to the Global Findex database. While in some economies account ownership has surged, progress has been slower elsewhere, often held back by large disparities between men and women and between the rich and poor. The gap between men and women in developing economies remains unchanged since 2011, at 9 percentage points.
The Global Findex, a wide-ranging data set on how people in 144 economies use financial services, was produced by the World Bank with funding from the Bill & Melinda Gates Foundation and in collaboration with Gallup, Inc.
"In the past few years, we have seen great strides around the world in connecting people to formal financial services," World Bank Group President Jim Yong Kim said. "Financial inclusion allows people to save for family needs, borrow to support a business, or build a cushion against an emergency. Having access to financial services is a critical step towards reducing both poverty and inequality, and new data on mobile phone ownership and internet access show unprecedented opportunities to use technology to achieve universal financial inclusion."
Download The Global Findex Database 2017: Measuring Financial Inclusion and the Fintech Revolution
There has been a significant increase in the use of mobile phones and the internet to conduct financial transactions. Between 2014 and 2017, this has contributed to a rise in the share of account owners sending or receiving payments digitally from 67 percent to 76 percent globally, and in the developing world from 57 percent to 70 percent.
 "The Global Findex shows great progress for financial access–and also great opportunities for policymakers and the private sector to increase usage and to expand inclusion among women, farmers and the poor," H.M. Queen Máxima of the Netherlands, the United Nations Secretary-General's Special Advocate for Inclusive Finance for Development, said. "Digital financial services were the key to our recent progress and will continue to be essential as we seek to achieve universal financial inclusion."
Globally, 1.7 billion adults remain unbanked, yet two-thirds of them own a mobile phone that could help them access financial services. Digital technology could take advantage of existing cash transactions to bring people into the financial system, the report finds. For example, paying government wages, pensions, and social benefits directly into accounts could bring formal financial services to up to 100 million more adults globally, including 95 million in developing economies. There are other opportunities to increase account ownership and use through digital payments: more than 200 million unbanked adults who work in the private sector are paid in cash only, as are more than 200 million who receive agricultural payments.
"We already know a lot about how to make sure women have equal access to financial services that can change their lives," Melinda Gates, Co-Chair of the Bill & Melinda Gates Foundation, said. "When the government deposits social welfare payments or other subsidies directly into women's digital bank accounts, the impact is amazing. Women gain decision-making power in their homes, and with more financial tools at their disposal they invest in their families' prosperity and help drive broad economic growth."
This edition of the Global Findex database includes updated indicators on access to and use of formal and informal financial services.  It adds data on the use of financial technology, including mobile phones and the internet to conduct financial transactions, and is based on over 150,000 interviews around the world. The database has been published every three years since 2011.
"The Global Findex database has become a mainstay of global efforts to promote financial inclusion," World Bank Development Research Group Director Asli Demirgüç-Kunt said. "The data offer a wealth of information for development practitioners, policymakers and scholars, and are helping track progress toward the World Bank Group goal of Universal Financial Access by 2020 and the United Nations Sustainable Development Goals."
Regional Overviews
In Sub-Saharan Africa, mobile money drove financial inclusion. While the share of adults with a financial institution account remained flat, the share with a mobile money account almost doubled, to 21 percent. Since 2014, mobile money accounts have spread from East Africa to West Africa and beyond. The region is home to all eight economies where 20 percent or more of adults use only a mobile money account: Burkina Faso, Côte d'Ivoire, Gabon, Kenya, Senegal, Tanzania, Uganda, and Zimbabwe. Opportunities abound to increase account ownership: up to 95 million unbanked adults in the region receive cash payments for agricultural products, and roughly 65 million save using semiformal methods.
In East Asia and the Pacific, the use of digital financial transactions grew even as account ownership stagnated. Today, 71 percent of adults have an account, little changed from 2014. An exception is Indonesia, where the share with an account rose by 13 percentage points to 49 percent. Gender inequality is low: men and women are equally likely to have an account in Cambodia, Indonesia, Myanmar, and Vietnam. Digital financial transactions have accelerated especially in China, where the share of account owners using the internet to pay bills or buy things more than doubled—to 57 percent. Digital technology could be leveraged to further increase account use: 405 million account owners in the region pay utility bills in cash, though 95 percent of them have a mobile phone.
In Europe and Central Asia, account ownership rose from 58 percent of adults in 2014 to 65 percent in 2017. Digital government payments of wages, pensions, and social benefits helped drive that increase. Among those with an account, 17 percent opened their first one to receive government payments. The share of adults making or receiving digital payments jumped by 14 percentage points to 60 percent. Digitizing all public pension payments could reduce the number of unbanked adults by up to 20 million.
In Latin America and the Caribbean, wide access to digital technology could enable rapid growth in financial technology use: 55 percent of adults own a mobile phone and have access to the internet, 15 percentage points more than the developing world average. Since 2014, the share of adults making or receiving digital payments has risen by about 8 percentage points or more in such economies as Bolivia, Brazil, Colombia, Haiti, and Peru. About 20 percent adults with an account use mobile or the internet to make a transaction through an account in Argentina, Brazil, and Costa Rica. By digitizing cash wage payments, businesses could expand account ownership to up to 30 million unbanked adults—almost 90 percent of whom have a mobile phone.
In the Middle East and North Africa, opportunities to increase financial inclusion are particularly strong among women. Today 52 percent of men but only 35 percent of women have an account, the largest gender gap of any region. Relatively high mobile phone ownership offers an avenue for expanding financial inclusion: among the unbanked, 86 percent of men and 75 percent of women have a mobile phone. Up to 20 million unbanked adults in the region send or receive domestic remittances using cash or an over-the-counter service, including 7 million in the Arab Republic of Egypt.
In South Asia, the share of adults with an account rose by 23 percentage points, to 70 percent. Progress was driven by India, where a government policy to increase financial inclusion through biometric identification pushed the share with an account up to 80 percent, with big gains among women and poorer adults. Excluding India, regional account ownership still rose by 12 percentage points—but men often benefited more than women. In Bangladesh, the share with an account rose by 10 percentage points among women while nearly doubling among men. Regionwide, digitizing payments for agricultural products could reduce the number of unbanked adults by roughly 40 million.