Abrogation in Islam: the Uniqueness of Duality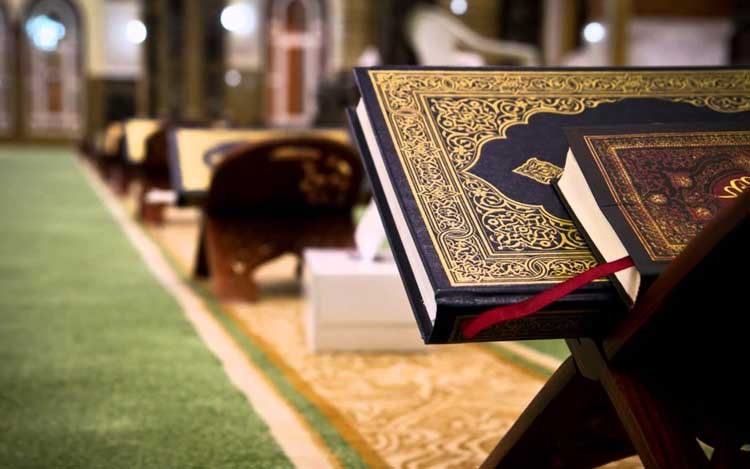 Jamal Badawi, concludes his propagating claims in his e-mail to Robert Spencer, on February 14 2005, by declaring: "Those who erroneously claimed that all such definitive verses have all been 'abrogated' by what they called 'the verse of the sword' were mistaken and failed to give any definitive evidence of their claims.
There is no single verse in the Qur'an properly interpreted in its context and historical circumstances that ever allowed the Muslim to fight non-Muslims simply because they are non-Muslims…"
Well, even if Badawi ignores the 109 verses that call for violence of Jihad and slaughtering against the infidels and hundreds of verses that call for incitement and hatred against the other, he still deceives and misleads in his propagation. Contrary to his words, the mild verses that call for avoidance and against retaliation are all from the Meccan period and were all abrogated, nullified and rendered void when Muhammad became strong and victorious at Medina. Western politicians, members of the academia and the media are not only unaware and perhaps ignorant of this reality, just because they don't learn, but at the same time disseminate, intentionally or unintentionally, the tidings of the Islamic propaganda.
When one opens the Qur'an, he sees at the top of the page in brackets the words Makki or Madani, meaning Sûrah from Meccan period or Medinan period. This differentiation is according to Islamic exegesis, since the Qur'an is organized neither chronologically nor topically but in order of the length of the Sûwar: from longest to shortest. The line of differentiation was in September 622, when Muhammad ran away from Mecca and went to Yathrib (later called Medina, or Madinat al-Nabī). This event was so significant in Muslim history that it is called Hijrah, meaning emigration, but also 'separation,' 'breaking of relations.'
Most importantly, it marks the beginning of the Muslim Calendar. This is something to bear in mind concerning Islamic doctrine and teaching. Muhammad began his prophecy from year 610 in Mecca. The total majority, 90 Sûwar of the Qur'an, out of 114, are from Meccan period. Yet, Islamic exegetes preferred the Hijrah as the founding event of Islamic history. The reason is clear: at Mecca, after 12 years of preaching Muhammad had a total 80 believers and the Muslims were weak and persecuted. Only at Medina, Muhammad became the leader of a religion, a military hero who fought his enemies at the battleground and won over. The Medinan Sûwar, only 24 in number, reflect this reality, being much more belligerent and warmongering, and the Calendar emphasizes this reality: they are more important.
However, from Islamic perspective, it was essential to find out the exact chronology and the historical settings of the Qur'an Sûwar, as the order of their revelation is not known from reading the Qur'an. This problem was recognized by early Muslim scholars who devoted much attention to it. They have investigated this realm and developed it almost as a science called Asbāb al-Nuzûl, "the causes of descend," the circumstances and reasons of revelation of the Qur'an's Sûwar.
For the Muslims the Qur'an is miraculous (I'jāz) and has been revealed for all times and situations from the beginning of history to the end of the world. However, the many repetitions in the Qur'an, the arbitrary order, the mixture of styles and genres are indicative of human process in its creation. The Qur'an being collated piecemeal, still exacerbates the determination of the chronology of the verses and their orderly appearance. From here the principle of abrogation (al-Nāsikh wal-Mansûkh) has developed. The Arabic words 'Nāsikh' and 'Mansûkh' are derived from 'n.s.kh.', means 'to abolish, to replace, to withdraw, to abrogate'. It appears four times in the Qur'an.
Arthur Jeffery explains: The Qur'an is unique among sacred scriptures in teaching a doctrine of abrogation according to which later pronouncements of the Prophet abrogate, i.e.: declare null and void, his earlier pronouncements. The importance of knowing which verses abrogate others has given rise to the Qur'anic science known as 'Nāsikh wa-Mansûkh,' i.e. the Abrogator and the Abrogated. So, rather than attempting to explain away the inconsistencies in passages giving regulations for the Muslim community, Qur'an scholars and jurists came to acknowledge the differences while arguing that the latest verse on any controversial subject abrogates all earlier verses that contradicted it.
According to a Hadīth: the Messenger of Allah abrogated some of his commands by others, just as the Qur'an abrogates some part of it with the other. Muhammad was accustomed to stating something to his followers with the claim that it was revealed to him from Allah, then later on he would change it and tells them that Allah had invalidated it. The Qur'an is confusing and there are revelations which might have been forgotten, changed or eliminated. There is no agreement even to which was the first Sûrah to be revealed to Muhammad (Sûrat al-A'laq, 96 or Sûrat al-Muddaththir, 74). One example of the jumbled chronology is that Sûwar 2:193 and 2:216, 2:217 were revealed just after Muhammad arrived in Medina, about six years before Sûwar 2:190–2:192 were revealed. Yet Sûrah 2:193 was inserted to follow 2:190-192.
What are the Qur'anic sources of abrogation?
When we cancel a message, or throw it into oblivion, we replace it with one better or one similar. Do you not know that Allah has power over all things? (Sûrat al-Baqarah, 2:106).
When we replace a message with another, and Allah knows best what he reveals, they say: you have made it up. Yet, most of them do not know (Sûrat al-Nahl, 16:101).
Allah abrogates or confirms whatsoever he will, for he has with him the Book of the Books (Sûrat al-Ra'd, 13:39).
If we pleased we could take away what we have revealed to you. Then you will not find anyone to plead for it with us (Sûrat Bani Isrā'īl, 17:86).
There is also references in the Hadīth:
"The Prophet said, 'If I take an oath and later find something else better than that, then I do what is better and expiate my oath'" (Sahīh Bukhāri, 7:427).
"The Prophet said, 'It is a bad thing that some of you say, 'I have forgotten such-and-such verse of the Qur'an.' For indeed, I have been caused to forget it. So you must keep on reciting the Qur'an because it escapes from the hearts of men faster than a runaway camel'" (Sahīh Bukhāri, 6:550).
The assertion of the scholar Ali Dashti is explains the problems:
"It must always be borne in mind that most of the Qur'anic laws and ordinances were formulated in response to random incidents and petitions from aggrieved persons. There are inconsistencies in them and in the reasons that there are abrogating and abrogated ordinances….
Muslim exegetes agreed that Muhammad was prepared to change his mind, vows, and rules according to the circumstances. Ahmad von Denffer, a German converted to Islam exegete, summarizes the issue that the knowledge of al-'Nāsikh wal-Mansûkh bears important perspectives: It is concerned with the correct and exact application of the laws of Allah; it is one of the important pre-conditions for interpretation (Tafsīr) of the Qur'an and the application of the Islamic law (Sharī'ah); it sheds light on the historical development of the Islamic legal code; and it helps to understand the immediate meaning of the verses concerned.
According to the narration of Ibn `Abbas, one of the most acclaimed transmitter of the Qur'an and the Hadīth:
"Sometimes the revelation used to descend on the Prophet during the night and then he forgot it during daytime, thus Allah sent down this verse' [2:106]. Such behavior led the infidels to say that Muhammad was preaching contradictory and opposite commands. He does not receive inspiration from Allah, for he changes his mind whenever he wishes. Thus, this verse was written… Muhammad used to order something and then change it the next day whenever he found it too difficult to be implemented. Lastly, Muhammad did not want to embarrass the men around him who memorized his sayings."
Yusuf Ali said that Sûrat al-Baqarah, 2:106 means that Allah's message from age to age is always the same, but its form may differ according to the needs and exigencies of time. There is nothing derogatory in this if we believe in progressive revelation. This does not mean that eternal principles change. As about Sûrat al-Nahl, 16:101 Yusuf Ali claims: "The doctrine of progressive revelation does not mean that Allah's fundamental law changes. It is not fair to charge the Prophet with forgery because the message, as revealed to him, is different from that revealed before, when the core of the truth is the same, for it comes from Allah."
Abd al-Majid Daryabadi, Pakistani exegete and Qur'an commentator, refers to Sûrat al-Baqarah, 2:106:
"There is nothing to be ashamed of in the doctrine of certain laws, temporary or local, being superseded or abrogated by certain other laws, permanent and universal, enacted by the same law-giver… Even divine laws may be subject to divine improvement…
However, today Islamic propagators, fearing the implications of abrogated verses on their propaganda and Da`wah, act to dismiss the doctrine all in all. In an Islamic internet site, one named A. Muhammed refutes the abrogation principle, by attacking the "corrupted interpretation the verses: 2:106 and 16:101." To this day, he claims, Jews and Christians accuse Muhammad of fabricating the Qur'an, and the case is substituting one verse of the Qur'an with another. Muhammad Asad, a converted Jew, has the same attitude: "the 'doctrine of abrogation' has no basis in historical fact, and must be rejected." The Ahamadiyah sect also joins this conception.
Yet, to this group of deniers, Hibat-Allah Ibn Salamah (d. 1019), one of the Islamic scholars and abrogation founders, would have reacted by declaring: "these people have deviated from the truth, and by the virtue of their lies have turned away from Allah… All verses about forgiving the infidels are abrogated unanimously. Anyone who engages in the scientific study of the Qur'an without having mastered the doctrine of abrogation is 'deficient' (Naqis).
Muslim exegetes noticed that the number of verses that are considered to have been abrogated increased between the eighth and eleventh centuries (al-Zuhri: 42 abrogated verses, al-Nahhas: 138, Ibn Salama: 238, al-Farsi: 248). However, Suyuti confirmed only twenty abrogated verses which are acknowledged by all exegetes.
Andrew Rippin states that although the companions of Muhammad are reported to have discussed Naskh and even to have disagreed over the abrogation of verses, references are relatively infrequent. The number of verses that are considered to have been abrogated increased dramatically between the eighth and eleventh centuries. Whether there are more than 200 abrogation or only five, it is almost a consensus among classical and most important Muslim exegetes that it exists and had much influence on understanding the revelation of Qur'an.
The following list is taken from al-Tabari Qur'an commentary: a) 3:85 abrogates 2:62 and 5:69. b) 9:29 abrogates 2:109. c) 2:185 abrogates 2:184. d) 9:36 abrogates 2:217 and 45:14. e) 5:90 abrogates 2:219. The provision of this verse concerning alcoholic drinks and gambling has been abrogated by verse 5:90. f) 4:12 abrogates 2:240. g) 24:2 abrogates 4:15-16. The provision of this verse ordaining lashing for the unmarried and stoning to death for the married, when four witnesses testify to the crime.
Concerning types of abrogation, Ibn Salamah delineates four kinds:
a) Forty Three Sûwar that were not abrogated at all (neither Nāsikh nor Mansûkh): 1, 12, 36, 49, 55, 57, 61, 62, 66, 67, 68, 69, 71, 72, 77, 78, 79, 82, 83, 84, 85, 89, 90, 91, 92, 93, 94, 97, 98, 99, 100, 101, 102, 104, 105, 106, 107,109, 108, 110, 112, 113, 114.
b) Six Sûwar that maintained the authority of the abrogator, but their original wording was not abrogated (with Nāsikh but no Mansûkh): 48, 59, 63, 64, 65, 87
c) Forty Sûwar in which their wording had been abrogated, but maintained their authority for applications (with Mansûkh but no Nāsikh): 6, 7 10, 11, 13, 15 16 17, 18, 20, 23, 27, 28, 29, 30, 31, 34, 35, 37, 38, 39, 43, 44, 45, 46, 47, 51, 53, 54, 60, 68, 70, 74, 75, 76, 77, 86, 80, 88, 109.
d) Twenty five Sûwar that have had both their authority for applications and their wording abrogated (with both Nāsikh and Mansûkh): 2, 3, 5, 8, 9, 14, 18, 19, 21, 22, 24, 25, 26, 33, 34, 40, 42, 51, 52, 56, 58, 73, 103, and 108.
Suyuti, makes the following typology: 25 Sûwar in which there are verses both abrogating and abrogated: 2,3,4,5,8,9,14,18,19,21,22,24,25,26,33,34,40,42,51,52,56,
58,73,108. That is, out of 114 Sûwar of the Qur'an, 71 Sûwar, comprising 62% have had verses changed or deleted.
The most important verse and the greatest abrogator (Nāsikh) of the Qur'an verses is Sûrat al-Barā'ah, 9:5, called "the verse of the sword." It has cancelled and replaced in Toto 124 mild verses:
2:62; 2:83; 2:109; 2:139; 2:190; 2:191; 2:192; 2:217; 2:256; 3:20; 3:28; 4:15; 4: 16; 4: 63; 4:80; 4:81; 4:84; 4:90; 4:91; 5:2; 5:13; 5:99; 5:102; 6:66; 6:70; 6:91; 6:104; 6:106; 6:107; 6:108; 6:112; 6:135; 6:137; 6:158; 7:183; 7:199; 8:61; 8:73; 10:20; 10:41; 10:46; 10:99; 10:102; 10:108; 10:109; 11:12; 11:121; 11:122; 13:40; 15:3; 15:85; 15:89; 15:94; 16:82; 16:106; 16:125; 16:127; 17:54; 19:39; 19:75; 19: 84; 20:130; 20:136; 22:68; 23:54; 23:96; 24:54; 27:92; 28:55; 29:46; 29:50; 30:60; 32:30; 33:48; 34:25; 35:23; 36:76; 37:174; 37:175; 37:178; 37:179; 38:70; 38:88; 39:3; 39:15; 39:39; 39:40; 40:12; 41:34; 42:6; 42:6; 42:15; 42:48; 43:14; 43:83; 43:98; 44:59; 45:14; 46:35; 47:4; 50:29; 50:39; 50:45; 52: 48; 53:29; 53:39; 54:6; 58:8; 58:9; 58:11; 60:8; 60:9; 68:44; 68:48; 70:42; 73:10; 74:11; 76:8; 76:24; 86:17; 88:22; 88:23; 88:24; 93:22; 95:8; 109:6.
According to Ibn Kathir in his commentary to 9:5, Abu Bakr al-Siddiq used this and other verses as a proof for fighting those who refrained from paying the Zakāt. These verses allowed fighting all the peoples unless and until they embrace Islam and implement its rulings and obligations.
"It is recorded that Ibn `Umar said that the Messenger of Allah said, I have been commanded to fight the people until they testify that there is no deity worthy of worship except Allah and that Muhammad is the messenger of Allah. This honorable Ayah was called the Ayat al-Sayf [the verse of the Sword], about which al-Dahhak bin Muzahim said, 'It abrogated every agreement of peace between the Prophet and any idolater, every treaty, and every term. Ibn `Abbas commented: 'No idolater had any more treaty or promise of safety ever since Surah Barā'ah was revealed.
This is the reason why the issue of abrogation has become a serious matter in contemporary political debate conducted by the Muslim propagators, concerning jihadi terrorism and the homicide bombings phenomenon. They clearly sense that their propaganda war towards the free world as if Islam is peaceful and compassionate is shaky and slippery, and for that they deny any traces of the abrogation doctrine. Conquering the world, Dār al-Islām against Dār al-Harb, and the perpetuated war against the infidels, all these are not only slogans, but religious duty to be accomplished according to the power Muslims can master.
Therefore, since abrogation was legitimate and had been practiced in the Qur'an and Hadīth, there is no need to argue with the false fraudulent Islamic propaganda concerning Jihad being spiritual and Islam being peace-loving. Jihad means terrorism, aggressiveness and violence implemented against all infidels. The contemporary horrendous policy toward all the minorities in the Middle East reflects this reality. The crimes against humanity such as genocide, ethnic cleansing and mass-slaughtering perpetrated against Muslims and non-Muslims is pervasive.
Surah 9 is most important concerning the issues of abrogation and the policy of Jihad against all infidels. It is the only Sûrah without the Bismillāh ("in the name of Allah, most benevolent, ever-merciful") opening, probably for its military Jihadi and violent character. For that, some Muslim exegetes call it "the Ultimatum," al-Barā'ah. It was revealed after the conquest of Mecca in January 630. al-Suyuti listed Sûrah 9 second to the last, while Bukhari claimed that "The last Sûrah that was revealed to Muhammad by Allah was Sûrat al-Barā'ah [9]." Consequently, since this Sûrah contains the largest amount of violent passages, it abrogates all the relevant Qur'an passages from earlier periods.
Bukhari, in the chapter headed "'The statement of Allah" related to Sûrat al-Barā'ah, 9:5, claims:
"Narrated Ibn 'Umar: Allah's Apostle said: I have been ordered to fight against the people until they testify that none has the right to be worshipped but Allah and that Mohammad is Allah's apostle, and offer the prayers perfectly and give obligatory charity. If they perform all that, then they save their lives and property from me, and then their reckoning will be done by Allah."
"Paradise is under the blades of the swords… Our Prophet told us about the message of our Lord '… whoever amongst us is killed, will go to Paradise.' 'Umar asked the prophet, 'Is it not true that pure men who are killed will go to Paradise and their enemies will go to Hell-fire? The Prophet said, 'Yes'."
Muhsin Khan, the translator of Sahīh Bukhāri, into English, claims that Allah revealed Sûrat al- Barā'ah in order to discard all obligations, and commanded the Muslims to fight against all the pagans as well as against the People of the Scriptures, if they do not embrace Islam, till they pay the Jizyah with willing submission and feel subdued [9:29]. The Muslims were not permitted to abandon the fighting against them and to reconcile with them and to suspend hostilities against them while they are strong and have the ability to fight against them.
For Ibn Kathir it is clear: as Jihad involves death and the killing of men: "Allah draws our attention to the fact that unbelief, polytheism of the infidels and their avoidance of Allah's path (Fitnah) are far worse than killing." Here is the permission to kill all infidels and the license of free violence and terrorism for the Muslims through all generations. Jihad is the right way, and it is permissible for the believers just because the others are infidels.
Ibn Hazm deals in detail in the Qur'an wherein there appears to be conflict and/or contradiction. Through every Sûrah, he points out verses which have been canceled and the verses which replace it. He notes that there are 114 versus that call for tolerance and patience which have been canceled and replaced by Sûrat al-Taubah, 9:5. Islam is unanimous about fighting the infidels and forcing them to Islam, or submitting them to Islamic governance, or being killed.
The contemporary Islamic al-Azhar influential scholar, Sa'id Ramadan al-Buti, says in his well-known research:
"The verse (9:5) does not leave any room in the mind to conjecture about what is called defensive war. This verse asserts that holy war which is demanded in Islamic law is not a defensive war, because it could legitimately be an offensive war. That is the apex and most honorable of all Holy wars. Its goal is the exaltation of the word of Allah, the construction of Islamic society and establishment of Allah's kingdom on Earth regardless the means. It is legal to carry on an offensive Holy War."
The Sustainable State- Book Review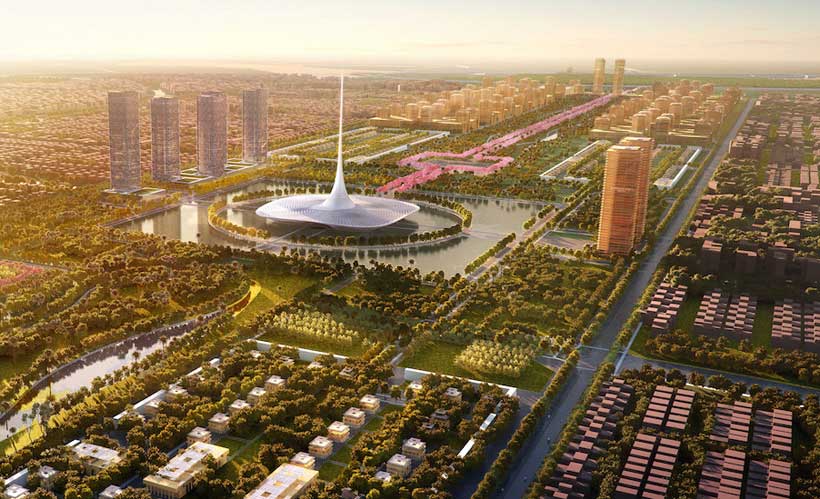 Chandran Nair's new book, The Sustainable State, is a response to runaway consumption by a rapidly expanding world populace. He explains how the rise in living standards, especially in the developing world, is soaring an unsustainable demand for everything from meat, to cars, to modern housing and then gives possible solutions.
Nair reminds me of economist Ha-Joon Chang in both his premise and the evidence he uses to defend it.  Both scholars are highly critical of the current economic ecosystem and the multinational corporations that run it.  Nair points out that the major industries of today are what's causing the unprecedented environmental crises that we're experiencing today.  Not only are corporations polluting the environment and depleting natural resources, but are also covering it up and blocking possible legislative antidotes.
Thus, Nair endorses Ha-Joon Chang's solution: East Asian-style state regulation of the economy.  Since corporations will never voluntarily do anything that will hurt their profits, a strong federal government must force them to do so through laws that have the planet's future in mind.  The book points out that the manufacturing and sales costs of consumer products don't reflect their full cost.  For instance, a roll of toilet paper cost the forest it came from a tree; deforestation has existentially high long-term costs to Earth's inhabitants.  Anything produced for or shipped to market cost the world through energy consumption, if nothing else.  Thus, Nair supports making producers pay for the full cost of their merchandise through programs such as cap-and-trade and reforestation taxes.
The book gives several examples of (generally East Asian) countries and cities trying to regulate their way to higher sustainability, with varying degrees of success.  For instance, China has arguably become the world leader in terms of environmental initiatives through tough laws governing pollution and a long-term environmental strategy.  In China's Youyu County, they went from having under 1% of land forested in 1949 to over half today.  Singapore has largely staved off the kind of affordable-housing crisis seen in major cities and city-states by instituting a comprehensive public housing system.  Jakarta, on the other hand, has struggled in their efforts to reduce their crippling traffic congestion.  For instance, when they created 3-person minimum carpool lanes, car owners simply hired pairs of people to meet the requirement.  When Jakarta changed to an odd-even license-number congestion scheme, people simply bought extra license plates.
This book fits in nicely in the post-Trump, post-Brexit era in its skepticism of Western democracy.  Example after example is given of Western government ineptitude towards environmental management, from oil lobbyists' consistent ability to kill or water down regulations, to general short sidedness.  India's democracy is also criticized for its failure to clean up the Ganges, among other things.  Nair has a lot of praise for single-party governments in China, Vietnam and Singapore in their recent environmental policy records.
He stresses that he isn't anti-democratic per se, but rather, he can't ignore the trends.  Most Western democracies are currently neutered by partisan deadlock, lobbyist money and a myopic obsession with the short term, due to the nature of the election cycle.  Single-party states, by definition, have no partisan deadlock, aren't reliant upon lobbyist money for re-election and can implement policies that may piss off their constituents in the short term, but are critical for the future.  The recommendation is thus given that democracies stick up to corporate interests and institute long-term policies that will meaningfully address the environmental issues of the future.
The Sustainable State is sobering in its assessment of our current state of resource depletion and global warming, but also cautiously optimistic in its faith that government, when acting in good faith, can curb the excesses of industry and regenerate the planet.  There are diagnoses for specific problems, such as the wildfire haze that emanates from Borneo every year and for pollution.  The main omission of the book is in regards to the water crisis.  Nair mentions high-efficiency circular farming and water pollution, but otherwise largely ignores the disturbingly low supply of water for drinking and farming.  This deficit has already sparked conflicts in countries such as Syria and will only snowball as the population continues to explode.  Desert countries and landlocked countries will eventually succumb civil war over access to water, creating a refugee crisis that the world has never seen, if radical and affordable solutions aren't found for supplying water for consumption and irrigation.
Chandran Nair gives plenty of real-life examples of good policies that are mitigating issues and explains why they are successful.  Oftentimes, the solution lies in the checkbook.  Governments can spend money on decades-long programs, corporations can pay through sustainability taxes and individuals can pay through gas taxes and car ownership caps.  In democratic and nondemocratic nations alike, we the people must push our leaders to do more, for the future of the human species.
In Northern Nigeria, Online Skills Help Youth, Women Tap New Opportunities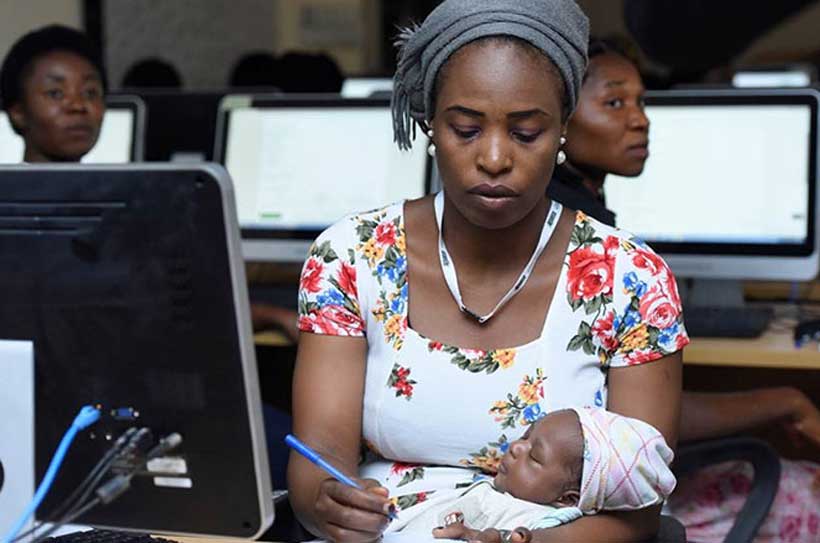 Rashidat Sani lost her job when she was pregnant with her child.  Now a nursing mother, she has been unable to find flexible employment that would allow her to take care of her baby and earn a living.
That was before Sani attended the Click-On-Kaduna digital skills workshop earlier this year, which helped her become an "e-lancer;" a self-employed contractor who can work various online jobs.
"This workshop has been perfect for me," said Sani. "I can stay home and take care of my baby while working on my computer. I can't thank the organizers enough."
Sani is one of more than 900 young people who attended the three-day workshop designed to help young Northern Nigerians tap into the digital job market. With support from the Rockefeller Foundation, the workshop was created by the Kaduna State government and the World Bank to increase job opportunities for the country's youth—which currently makes up more than half its population—and decrease youth unemployment which has risen to 33%.
"There are nine million people in Kaduna State, 75% of whom are below 35," said Muhammad Sani Abdullahi, Commissioner of Budget and Planning for Kaduna State. "There are also roughly 70,000 government jobs in the state and this cannot meet up with the job deficit."
The hands-on workshop aimed to give unemployed and underemployed youth, women, and disadvantaged groups some of the tools needed to compete in the online job market. Sessions included practical trainings on how to set up an online profile, build a personal brand, negotiate a fair compensation, and land a first job. The workshop also provided opportunities for participants—nearly half of them women—to interact with e-lancing platforms like Upwork, a key partner of Click-On Kaduna, as well as several local platforms such as Efiko, Asuqu, MotionWares, or Jolancer.
In the last decade, digital technology has disrupted the global economy and fostered the creation of countless new markets, products, platforms, and services. Among the innovations, there has been a rise of online freelancing platforms which have enabled disadvantaged people across skills, gender and income levels to overcome physical and socio-economic barriers to earn an income through the Internet.
In Nigeria, unemployment rates have increased from 11.92 to 15.99 million in 2017, with the youth reported to be the most affected. This is further aggravated in Northern Nigeria due to its fragility and where the educational and economic infrastructures remain inadequate.
Kaduna State, located in the northern part of the country, faces these challenges. Plagued by years of endemic violence, government leaders recognize the importance of creating jobs for its young people, and the immense opportunities the digital economy offers.
Boutheina Guermazi, World Bank Director for Digital Development, said the global digital economy has given rise to a massive new market facilitated by digital platforms that are accessible to anyone who has access to the Internet.
"It is helping to promote inclusion by creating economic opportunities for youth in fragile states by equipping them with the skills needed to improve their social welfare regardless of their gender and income levels" she said. "These new income-generating opportunities need to be leveraged to create and connect people with jobs, especially women in the North who often do not have equal access to markets and jobs."
Building on the success of the workshop, the Bank and Upwork rec+ently launched a pilot program that aims to kickstart the online careers of about 150 job seekers, expose them to more and better jobs, and contribute to Click-On-Kaduna's sustainability and long-term impact.
Each of the selected participants will be given five tasks created under the Upwork pilot program. Once successfully completed, they will be paid for their work and rated, increasing their competitiveness for jobs on the platform. Participants will also be provided with further opportunities for mentoring and capacity building from Upwork while receiving payment for their work.
"I did not even have any idea of Upwork in the first place if it had not been for Click-On Kaduna," said Nehemiah John, who participated in the workshop and the pilot program. "Aside from [participating in] the pilot project I am about to round a [new] contract with a client on Upwork. He requested a t-shirt design which I have done, and he liked it."
The outcomes of the pilot program will continue to be monitored by Upwork and the Bank team, with the goal of increasing the number of people able to access online jobs and increase their incomes.
Wedlocks in Kashmir's landscape
Marriage is a sacred institution in the human societies. Down the passing phases of time, the human beings have tied knots of man and woman in pairs to continue the order of the universe. God created human being in pairs and created humans out of those predecessors. This is even today the order of the nature and will remain so forever.
Marriage is a social and legal contract where man and woman are tied in a holy knot under the auspices of religious principles of Nikkah,as in Islam to carry forward the legacy of humans and human beings. Marriage is a pious knot that brings a man and a woman together forever to created an edifice of support for one another in times of need pain happiness, good and bad, nothing and something etc and is equated with one half of the Muslims faith. Marriage holds a vibrant symbolic significance in that people still want to marry and revere the institution. Overall it is said that the institution of marriage gives peace and order to the life of the man and Islam is in fact testimony to that bizarre fact.
Marriages form a major component of our Kashmiri culture which have come a long way since times immemorial. Marriages in Kashmir have undergone a fundamental transformation. In simpler terms, the age of marriage has risen. During the past times, the marriages in Kashmir were performed in an atmosphere of extravaganza where a lot of food and dishes were wasted and those nostalgic memories are perhaps etched to one and all if one recalls the memoirs of the past life. However today a civic and moral sense has prevailed among the masses where lavishness is slowly and steadily losing grip in our society and austerity is taking the substitution there of. Even the persons who accompany the groom towards the bride's house have been reduced to few.The guests are also nowadays restricted in our society.It is a good gesture and a positive step towards development of society in Kashmir.
In an interview to India today T.V. few years back, i reteriated and favoured the stance of the government regarding ban on lavish marriages in Kashmir and guest control.
However the major problem that besets our marriages in Kashmir is the night long overuse of loudspeakers and subsequent firecrackers at the time of bharat reception. Suppose a person is suffering from disease and is ill, a student has examinations next day, a pregnant woman is expecting a child and the neighbours marriage causes the trouble. It becomes a major sin and music is prohibited in islam as wrong(haram).This ultimately causes trouble to one and sundry. Above the social plane lies the plank of moral conduit. We need to totally stop the use of loudspeakers during mehandirats. Although women can sing in pairs through get together.
Today, when our valley is under the grip of political violence and chaos and uncertainity has become order of the day, people need to show a religious and responsible civic sense and say goodbye to lavish marriages, particularly the menace of dowry in Kashmir.When parents of affluent give huge gifts and dowry to their daughters on their marriages,it causes roadblocks for the poor and disadvantaged sections of the societies and hinders their marriage prospectus..After all, it is the questions of our sisters. A parent who raises a girl child and marries him to a different person knows the pains of departure. Girls need to be respected and cared. They are not the property of their in-laws. There must be regard for the sacrifice of the women's parents and the bride itself.
According to a famous Hadith, Prophet Muhammad SAW says that a marriage is performed on the basis of four factors. Some marry for the prestige of the caste some marry for the financial prospectus, some marry for the beauty of the girl and others marry for the character of the girl.Our beloved Prophet Muhammad SAW says that we need to focus and keep the last factor that is character of the girl in consideration for the to be married man.
In contravention, in our valley the parents are wary of the future of their daughters and want and wish to marry their daughters to the government employees. How many parents ask about the past, character, morality of the man.Be he a morally bankrupt but he should be a government employee. How sad and pathetic? Besides, the daughters are pushed towards late marriages on account of getting education and other factors.It is good to have education,but age factor matters. Parents should rather focus on the humbleness, compassion, character of the to-be grooms. Delaying marriage until personal and professional goals are achieved is a illogical response of our society.
Today,our society has degraded enormously. Our youth are under the grip of a moral disaster and soaked in immoral acts. The problem of late marriages has already aggravated and compounded the problem. The late marriages have given rise to various social problems and ills. Parents should marry off their wards once they become adults and attain maturity. God is responsible for their future. This will prevent our society from moral ills and our society will metamorphosize into a moral hub of social order. Unfortunately, we lack marriage planning  and counseling centers in Kashmir. Besides, there is no problem if parents ask about the choice of their wards. Compatibility is a vital factor and golden rule in marriage.
The money which we spent on the lavish marriages can be exploited for the overall good and development of our society.The poor can be helped via this mode. This will make our society a just and humane and also please our creator Allah SWT.
Post-marriage step is a crucial phase in the life of a man. According to John D Gray, men are like rubber bands and women have a wavy nature. The married men and women ought to understand each other and have a regard for each other and their families. Patience is the essence of life. Differences can arise, but it is the role of the married persons to annihilate the crisis that makes inroads almost in everybody's life day-in and day-out and display a calm attitude thereof.
Kashmir history is witness to the fact that in some cases ,the demand of dowry ruins the marital bond during post-marriage time.In some cases, the daughters have committed suicide or have been dragged towards the same under the circumstances. There should be a total ban on the use of dowry in Kashmir. Government should rope in a permanent ordinance to ban lavish marriages and dowry in Kashmir. I was stunned when recently in a facebook post,it came to light that thousands of girls are unmarried in Kashmir. What causes that and who is to be blamed? Let's ponder over it….One day we have to answerable before Allah SWT about our worldly deeds as this life is too short.
The parents which raise a child in the hope of pillar of support tomorrow need to be respected and regarded by the daughter-in-laws. The in-laws become the parents of the women after marriage and they need to treat them equally in that perspective and kind regard. This creates a healthy atmosphere in the lives of couples during post-married life and turns as boost in arm to solidify their strength of oneness forever. Marriage is more than being together. It is a responsibility in vogue, vis-a-vis the creator and created. We can't turn a blind eye to this raw fact. This is all about the conjugal commitments.