Vatican Diplomacy: Cardinal Parolin
With his ideas and vision, the Vatican Secretary of State, Cardinal Pietro Parolin, reveals and clarifies the Holy See's geopolitics. Firstly, as experienced diplomat, he never forgets to be above all a Priest. Moreover, in his being a Witness to Faith, he never forgets to be an Apostolic Nuncio, an ambassador of the Vatican State, but especially of the Catholic Faith and of the Universal Church. It comes to mind the extraordinary work carried out by St. John XXIII as Nuncio in Turkey and later as a Pope's diplomat in Paris.
Diplomacy as evangelization and relations between States and between them and the Vatican as relations enlightened by the Gospel's eternal principles. Cardinal Parolin, faithfully follows the Holy Father – and this is a guarantee not only of justice, but also of holiness. The loyalty to the Pope is certainty that the Church, one and only one, is the Bride of Christ, not a mere international organization and a State. The geopolitical ideas of the Secretary of State are very clear: as a result of his experience in Nigeria, his attention is particularly focused on the evolutions and crises of the sub-Saharan world – hence on the new African mass Islamization.
Thanks to his diplomatic experience in Mexico, between 1989 and 1992, he has developed the particular legal and religious wisdom, which is needed to deal with political regimes having a lukewarm attitude vis-à-vis the Church and old resentment towards the Catholic religion. Just think of the tragedy of the Mexican Catholic rebels known as Cristeros, between 1926 and 1929, resulting both from the US Protestant pressure and the Masonic radicalism of the Mexican ruling class. The current anti-Catholic harshness of many countries, the real "fight against Christ" of large parts of contemporary culture and media find in Secretary of State Parolin an experienced and wise priest. Almost an exorcist. In fact, if we look to the cultural importance and spiritual depth of the foreign policy currently implemented by the various States, we realize that they are really reduced to the minimum.
The obsession for economy and trade, resulting from an exclusively export-oriented global economy, both in rich and in "developing" countries, is matched by the emptiness of soul and thought. Our era is characterized by a silly and superficial collation of cultural and spiritual artifacts, different from one another and put together randomly and in bulk, as if this were a guarantee of "pluralism". Pope Francis, who comes from Argentina, will certainly remember a beautiful tango of another Italian immigrant, Santos Discepolo, entitled cambalache, a sort of "random collection of items in bulk."
With a view to treating this disease of the spirit and the mind, resulting precisely from the abandonment of the word of Christ, Cardinal Parolin uses dialogue – the beautiful tradition of Vatican Council II and of St. John XXIII – and the slow transformation of attitudes and preconceived ideas. Just think of the missions of the Secretary of State in Venezuela, since 2009, as Apostolic Nuncio – in a phase in which Chavez radicalized his Bolivarian "socialism" and the anti-Catholic polemic – as well as the Cardinal's activities in Vietnam and China in the early years of this century. In those negotiations the Secretary of State followed two typical Vatican behaviors: being always autonomous from blocks and alliances, which creates trust and respect in every geopolitical area and, in particular, the specificity of Catholicism.
Catholicism is not a religion which becomes State and politics, but a universal rule whereby we can establish "the things that are God's" and "the things that are Caesar's". The separation that the Son of Man establishes between the two domains, the earthly one and the domain of what belongs to God, is not yet well understood in the West, let alone in areas where Catholicism is a minority religion. I am certain that Cardinal Parolin knows it very well. In a wise speech delivered at a conference organized by "LiMes" he demonstrated to what extent the Church is far from being just a "bastion of capitalism" or of the Western civilization.
The Social Doctrine of the Church, from the Encyclical Letter Rerum Novarum onwards, is completely autonomous from secular economic theories. In this regard, Cardinal Parolin's passion for St. Pius X is a further guarantee of the Church's religious and institutional autonomism. It comes to my mind the extraordinary work of the so-called "Camaldoli Code", a text on which the Catholics who entered the political scene after 1945 rebuilt Italy and brought it to unprecedented economic, social and cultural levels. The Secretary of State knows very well, and often reiterates, that making the Church be autonomous from its origin in the European context, which is now a "mission land" like many others, is a two-edged sword. In fact the issue lies in adapting Christ and His Word to all peoples of the Earth, but without easy adjustments and simplifications. Possibly for some temporary political support. This will be the issue on which the opening between the People's Republic of China and the Vatican will be played.
The Holy See knows very well that, without a regular bilateral relationship between China and the Vatican, the former will have greater difficulties in moving in the West and in overcoming – even for the Catholic and Christian part of the Chinese people – the "materialism" which could ruin its social and even economic fabric. President Xi Jinping has always spoken of a society based on the "Three Harmonies", where Confucian – and in some ways – Taoist traditions are integrated into what we, Westerners, would call China's "sustainable development". Nevertheless, without the Catholic part of its population, respectful of Peter's Primacy, the project of the current Chinese leadership becomes lopsided and scarcely credible. On the other hand, Cardinal Parolin may remind the Chinese leadership of Saint Paul's many statements on the respect for the "external" law, which allows the balanced development of God's Word among His people. If the Vatican succeeds in settling its dispute with China, as is very likely right now, the Holy See will be again one of the great global strategic centers, from where all the strings for ensuring peace in the world will be pulled. Peace, too, is a goal of the Secretary of State and of Pope Francis.
Especially today, when the globalization-Americanization of the last few years of the 20th century has given way to a new strategic fragmentation, peace becomes an essential and topical theme. Cardinal Parolin has often repeated that, considering all the crises which have broken out recently, he is seriously worried about the situation in Ukraine and Latin America. South America, the region with the highest percentage of Catholics among its population, is floundering in a severe economic crisis, resulting from the new relations between North and South America and the local effects of the two great financial crises of 2006 and 2008. The economic crisis is followed by – or paves the way for – a cultural and spiritual crisis which tends to take away the Latinos' Catholic soul to replace it with a series of globalist and materialist myths. Just think of the drug traffickers' economy in Mexico, as well as the expansion of the Satanist and necromantic rituals related to the drug traffickers' world. As underlined by the Secretary of State, think also of the European spiritual poverty, now reduced to the role of polarizing the Islam problem between an obsessive refusal and a frightened and uncritical acceptance.
The Church, however, knows very well how to assess the Islamic phenomenon. It can speak with the Arab and Koranic world and it is attentive to the Shi'ites and Sunnis' foreign policy. It knows how to manage the relations with both of them without being subjected to both Islams' initiative, unlike what happens with the "secular" Europeans. Much of the Church knows that the radical anti-Islamism of many Western "intellectuals" or the atheism à la carte of many maîtres à penser speaks of Islam to achieve the West's de-Christianization.
Recently Cardinal Parolin has also reminded us of the positions of the Blessed John Paul II on the war in Iraq and the great work of opening to Hebraism and the State of Israel that the Polish Pope began and completed successfully. The two actions are not separate: on the one hand, the Church supports the interreligious dialogue, even at the cost of too much simplification; on the other, it maintains a special relationship with the Jewish "elder brothers", a relationship which is both political and doctrinal.
In the Western desert we are going through, even anti-Semitism is resurging, as a token of the fear of Islam or as primary and irrational hatred for all monotheistic religions – and hence for the first among them. I am sure that Cardinal Pietro Parolin will be the man of God who will solve these and other problems, while the emptiness of soul spreads in the West and, despite everything, the Christian Church is bound to be the only major religious power in the world.
Kofi Annan: A Humane Diplomat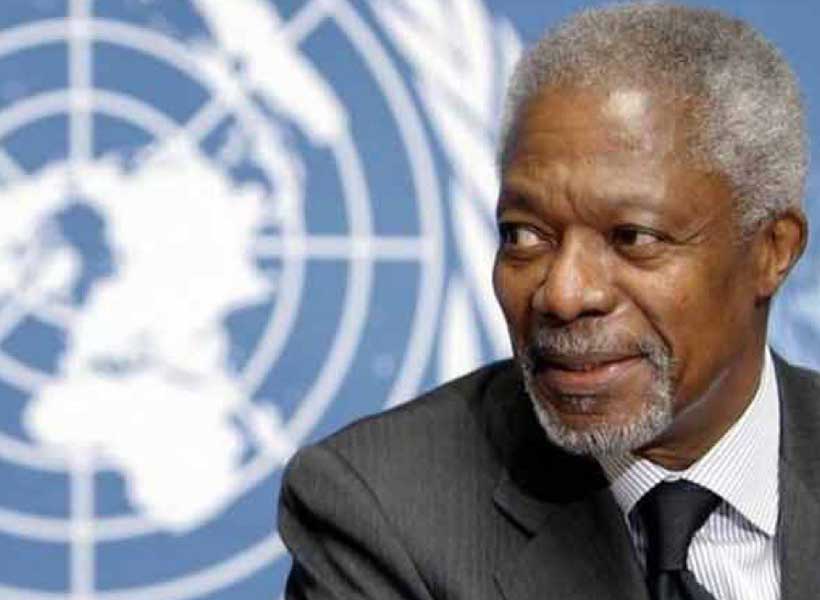 I was deeply shocked whenever I heard that Kofi Annan is no more. A noble peace laureate, a visionary leader, an intellectual and scholar, a 'global statesman'who led the United Nations two times as Secretary General will never be forgotten by the world. Especially, I cannot forget him. When I taught the United Nations to my students, his works always motivated me. I was a great fan of him. I regularly followed his write-ups, published in LinkedIn. I deeply admired his thoughts for the voiceless, marginalized people in theworld. Today, tens of thousands voiceless, powerless people in the world lost their ambassador.Its an irreparable loss to the world, particularly to the poor.In fact, there are very few people in the world, who talks, thinks about the poor. Annan is well known as a UN Secretary-General. I will not focus his works as Secretary General. RatherI intend to remember him through his writingsand speeches delivered around the world for a better, peaceful world.
Towards A Fairer, Peaceful World
If one goes through the writings of Kofi Annan, he always wrote and spoke for a fairer, for a more peaceful world. According to him, there are three pillars of a fairer, more peaceful world, i.e. sustainable development, peace and human rights. He contends that 'these pillars are interconnected and interdependent, for there can be no long-term security without development, and there can be no long-term development without security. And no society can long remain prosperous without the rule of law and respect for human rights' (Annan, May 13, 2015).He believed that if everyone comes forward in one way or another, then this fairer and peaceful world is possible to establish for everyone. In this regard, in a speech at Columbia University in 2015, Annan urged that 'I encourage each and every one of you, in your own way, to join our struggle for a fairer and more peaceful world'.He believed in cooperation rather than competition, believed in engagement rather than separation. He writes that 'My long experience has taught me that, whatever our background, what unites us is far greater than what divides us'.
Writings for the Poor, Voiceless People& Their Everyday Challenges
The last article that Annan published in LinkedIn was about Snakebiteon June 28, 2018. Annan urged that snakebites need to be addressed seriously by the world community as a public health crisis which is highly neglected in the world arena. He mentioned that it is poor people who become affected by snakebites and thus it is still neglected by the world community. But in terms of significance, in the piece, he mentions that 'snakebite kills between 81,000 and 138,000 people globally every year, with many more suffering lasting mental and physical impairments. By comparison, the mosquito-borne Dengue fever claims roughly 20,000 lives annually worldwide. Despite its huge impact, snakebite is the biggest public health crisis you have likely never heard of. To date, it has been largely overlooked'. He concludes his piece by urging that 'By working together to tackle snakebite, we can save the lives of tens of thousands of our fellow human beings in some of the poorest and most marginalised parts of our world'.
He strongly raised his voice against the genocide of Rohingyas. Notably, if the Myanmar government would follow the suggestions given by the Kofi Annan commission led by him, then, the world would not witness today's Rohingya genocide. To resolve the global refugee crisis, Annan questioned that why are only poor countries taking refugees? Why not the developed one? He identifies that 'Yet the sad truth is that for many, especially in the prosperous Global North, refugees have slipped from the minds of citizens. When they do appear, it's often because of irresponsible political rhetoric designed to stoke fears rather than foster genuine debate. Quasi-populist politicians have all too often exploited these fears — when what is needed is responsible leadership shaped by facts, principles and values' (Annan, June 27, 2017).
In a speech given on 25 June 2018 at the World Meteorological Organisation in Geneva, Switzerland, Annan talks about the water challenge that the world faces and its solutions. Annan points out that 'Water scarcity currently affects more than 40% of the global population, and this figure is projected to rise. Millions of people, most of them children, die every year from diseases linked to poor hygiene and unsafe water. Climate change is adding to these pressures: in water-scarce regions, the increasing and competing demands for water are leading to instability, forced migration and conflict'. Against this backdrop, he urges the worldto take effective actions immediately. In the speech, he emphasizes that 'Water is critical for human health, food security, the environment, stability and prosperity; we therefore have to put water at the core of all of our peace and development efforts' (Annan, June 25, 2018).
Dreaming for poverty, hunger and malnutrition free world
Kofi Annan dreamed for a hunger-free world. Notably, he significantly contributed to the UN Millennium Development Goals, consisting of eight ambitious goals. He writes that '[t]he first goal — to cut extreme poverty and hunger in half by 2015 — was especially important to me, because it was crucial to achieving all the others. Talk led to action, and action to results. Between 2000 and 2015, nearly every African country improved childhood nutrition, especially in reducing stunted growth caused by malnutrition' (Annan, March 20, 2018).
Annan links stability and peace with food security. He writes that 'we need to recognise that stability and peace are necessary conditions for agricultural development, food security and the long-term sustainability of food systems.In parts of the Sahel and the Horn of Africa, millions of people are at risk of starvation due to violent conflict, radical extremism and insecurity' (Annan, April 20, 2018). Thus, he reiterates on peace and stability in the world to achieve sustainable food security for all.In addition, Annan focuses on the nutritional aspects of food security which is very often overlooked by the policy world. According to him, 'Nutrition is one of the best drivers of development: it sparks a virtuous cycle of socio-economic improvements, such as increasing access to education and employment. Eradicating malnutrition is crucial to delivering on the Sustainable Development Goals' promise of "leaving no one behind" (Annan, March 20, 2018).
On January 29, 2018 he published an article on malnutrition in Africa in LinkedIn, titled 'Five Steps to End Malnutrition in Africa'.These steps are: 'both the public and private sector need to champion nutrition and mobilise more financial commitments on nutrition to deliver socio-economic and health returns; governments have to adopt a nutrition-sensitive lens to new policies; need to create new partnerships and promote solutions that come from all sectors – governments, the private sector, and civil society; need to make sure that we put in place a nutrition accountability mechanism; and finally a focus on data is critical to helping countries reduce malnutrition. Timely, relevant, and reliable data are essential to defining problems, diagnosing root causes, and making informed policy decisions' (Annan, January 29, 2018).In fact, he is quite optimistic to end malnutrition if 'sustained and bold leadership from every sector can be ensured'.
Annan emphasized the transformation of our food systems through delivering healthy diets in all communities and countries across the world (November 6, 2017). He warns to the world that 'Famines are the most visible signs of today's global nutrition emergency, but child stunting is an even bigger – and hidden – crisis that will stunt entire societies in the long term if not addressed' (November 6, 2017).
Creating positive changes in the world
Kofi Annan believed that it is possible to bring positive changes in the world though there are complex challenges like climate change, growing inequalities. For a positive change in the world, he makes three recommendations, i.e. to make sure that business does not forget the poorest; to build alliances and partnerships to increase equitable growth and opportunity for all; businesses need to ensure the decisions they make will deliver sustainable and ethical development (Annan, November 10, 2017). In this context, Annan writes: 'There are many challenges to overcome, but I am confident that through leadership, partnership, and vision, positive change is possible. So let us all start living up to this responsibility today and lay the foundation for a brighter tomorrow' (Annan, November 10, 2017).
Finally, it can be said that from politicians to practitioners, teachers to students, writers to journalists, businessman to general masses, all need to study Kofi Annan and his philosophy to make a fairer and a more peaceful world.In fact, a humane world is a crying need which needs to be realized by all stakeholders and materialized. And for the materialization, leadership crisis needs to be addressed as Annan has argued 'the world has a leadership crisis, not a knowledge crisis'. There is in fact, enough food for thought for the world.
Pakistan and India: Changing Minds, Winning Peace
With the emergence of world as a global village, relations between two nations getting more popularity as compared to relations among respective governments. Governments always attempt to communicate with foreign public to export their ideas, its institutions and culture, as well as national goals and current policies. Public diplomacy can be defined as the efforts of one nation to influence public or elites of the next nation for using foreign policy to achieve its targets and cherished goals. Pakistan and India as two rival nuclear powers in south Asia have fought many battles because of their conflicting regional interests and still both states are on the edge of a new war. This leaves public diplomacy as the only option to normalize the situation.
Many efforts have been made in nineties during the democratic government in Pakistan which can offer a wide canvas for interaction such as South Asian Dialogue, Pakistan Peace Coalition and Pakistan-India Peoples Forum for Peace and Democracy. More recently two media groups one from each country has started a media campaign Aman ki Asha to promote sector-wise cooperation and engagement on both sides and provide a human touch to serious matters of war and conflict.
This campaign has organised several events bringing people of two countries to a common forum including women empowerment, poverty alleviation and basic human rights. Every year many Sikh's Visit Pakistan to pray their Holy Places and Pakistani people always welcome them and show hospitality. Many civil society organizations and NGO's are working to promote peace and harmony between Pakistan and India which include South Asian Free Media Association (SAFMA),Pakistan Green Circle Organization (GCO),ISSP etc. Both countries also paying much attention in education sector as well.
In present time, the tension is decreased because of human rights, civil society , artists  , scholars role which brought two countries closer to each other and is also providing new ways for a peaceful and democratic relations. Both countries also relaxed their citizens for visas making it more comfortable. Not only this, both countries are also paying attention for releasing prisoners from jail.
We found our many artist like Rahat Fateh Ali Khan is working for Indian industry. Rahat Fateh considered as a success symbol for films in India. So media can bring the people of two  nations closer to each other and create harmony between both nations.
Every year, Aaghaz-e-Dosti launches an Indo-Pak Peace Calendar which includes paintings from students of both countries. This calendar exists of shared dreams of peace and friendship. It is a reflection of shared dreams and hopes from both sides for a better tomorrow. In addition to these efforts, there has been a rise in trade between both countries. This multi-layered diplomacy has ensured that during the time of tension, links between both sides were not totally broken
Lastly cricket diplomacy has played and still can play a pivotal role in bringing both nations together beyond anyone's imagination.
Public diplomacy in its real sense can bring these two rival countries closer to each other as it enables a country to reach out to a large audience in the other country, whether through social media or books or events for a greater good. It can lead us towards social and economic development in which both the countries lag behind from the rest of the world.
UK Public Diplomacy: Soft Power games in South Asia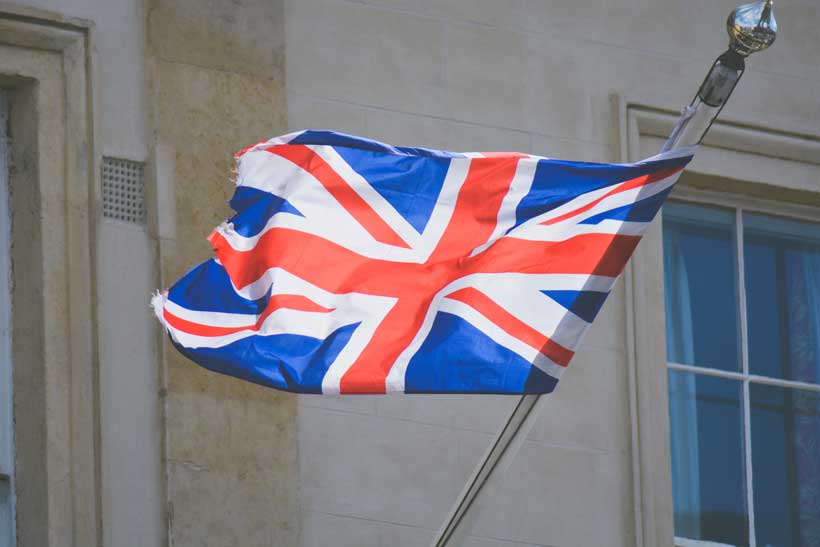 Public diplomacy refers to the ability of a country to attract foreign states through image building rather than using old coercive and stiff methods to forcefully get the things done in one's own way. One may say that public diplomacy is a public face of traditional diplomacy. In this diplomacy neither a relationship that a state has with other state can be neglected nor the role of public in the government's policies. States use various ways to stand tall on international forum thus no state ever wants to do anything against their international reputation. This reputation is achieved through huge efforts and then requires consistency to maintain it. Britain with no denying fact is among those states who have been prominent in international society since centuries. It already has a better and strong image in the eyes of world as for as its public diplomacy is concerned. All it needs to do is to maintain this very image by sticking to its various soft power approaches.
In today's global politics Britain seems much interested on enhancing its soft power image throughout the world. As we know that Public diplomacy of a state is highly linked with state's foreign policy as well. The steps adopted by Britain in achieving its foreign policy goals through soft power include exchange programs for students and scholars, visitors programs, cultural events and exchanges, language training, radio and television broadcasting etc. Generally, Britain has been carrying out these practices all around the globe for quite sometimes however in South Asia, she has done a lot in recent years. In Bangladesh in 2013, for example, the English in Action project (funded by the UK's Department for International Development) promoted the learning of English 'as a route into work and out of poverty'. In Pakistan, British Council has been working in the areas of Arts, Education, English and Youth Engagement in all four provinces as well as in Azad Jammu and Kashmir and Gilgit-Baltistan. For instance Abaseen Foundation is a UK's 3-year project with UK Aid directly focused on improving maternal health and reducing child mortality through developing health service delivery for a poor and marginalized community in North West Pakistan. Moreover, UK-India Education & Research Initiative i.e. UKIERI is a multi-stakeholder partnership program funded by both Indian and the UK Governments to support educational programs, develop professional capacities and facilitate policy dialogues on areas of mutual interest. Whereas Sri Lanka has the largest British Council Library membership.
In similar manners Nation branding is another technique used by the Great Britain to cash their better reputation. This not only provides an opportunity for states to interact on international platform but also mitigates cultural barriers among their citizens. Brands such as Burberry London, Dove and Sunsilk are acting as sensor that opens diplomatic door for Britain in various states. Actress and Model Humaima Malick is the brand ambassador for Sunsilk in Pakistan, whereas Sunsilk's brand ambassador for India is currently Alia Bhut. The overall nation branding of Britain is famous owing to six factors i.e. Tourism, Culture, People, Immigration-Investment, Exports and Governance. According to one of the British Council's report the UK ranked 3rd out of 50 nations for Tourism and 5th for Culture.
Furthermore, British government entities related to public diplomacy are well active in South Asia, for instance British Council and FCO (Foreign and common wealth office). BBC on the other hand is also playing its key role to inculcate right image of United Kingdom in the region.BBC Urdu not only provides its Pakistani viewers with right information of Pakistan in Britain but also shares unbiased analysis on Pakistan's current domestic as well regional issues. Similarly BBC Hindi has also been so vociferous for the rights of Indian immigrants in United Kingdom and finally gained trust in public masses. Hence these public diplomacy techniques served as binding force between the UK and the region.
To cut the long story short, Britain seems much focused to safeguard its national interests. Its foreign policy is proving as stepping stone for its national interest whereas public diplomacy is acting as lubricant to it. By doing so it is successfully promoting its culture, tradition, products etc. in the world generally and in South Asia specifically. Since decolonization from subcontinent, The United Kingdom has always tried diplomatic ways to build friendly relationship with south Asian countries. Public diplomacy though is considered new in the racks of overall diplomacy yet UK has successfully used it to promote its culture and to keep influence in this region.