New Momentum for Russia – Nigeria Relations
Nigeria is considered the economic powerhouse in the West Africa region. As it is popular known, Nigeria is one of Africa's fastest growing economies and boosts the largest population. After the change over of the presidency in May 2015, from Goodluck Jonathan to Muhammadu Buhari, the Nigerian diplomatic mission said it was ready to take practical steps to bolster economic and strategic ties with Russia.
Quite recently, Ibrahim Usman Gafai, Charge d'Affairs at the Embassy of the Federal Republic of Nigeria in Moscow, said in an interview that economic relations between both countries have steadily developed during the past few years with a number of leading Russian companies establishing their presence in Nigeria.
Russian investment in Nigeria covers such areas as energy, iron and steel, and hydro carbon. Over the years, the diplomatic relationships have also witnessed the establishment of Russia-Nigeria Business Council (RNBC) which oversees economic activities between between the two countries.
So far, the two countries have held three meetings of the Joint Commission, the last being in 2009. The Joint Commission is the platform for the two countries to sit down and draw up agreements and Memorandum of Understanding (MoU) on how to conduct businesses and investment in each other's country.
Interestingly, Russia and Nigeria's two-way trade was a modest $350 million in 2013. Authorities in both countries have repeatedly said that it should be many times larger, given that Russia is the biggest market in the former Soviet Union and Nigeria the biggest market in Africa.
"Unfortunately, trade volume between Nigeria and Russia has been comparatively low and highly skewed in favor of Russia. There is an attempt to balance the current trend through boosting economic relations between the two friendly nations," Gafai acknowledged in the interview.
One of the strategies is to encourage trade promotion through solo exhibitions of good made in each other's country. Nigeria businesses are encouraged to carry out such solo exhibitions in Russian cities such as Moscow, Saint Petersburg, Krasnodar and Kuzbas regions.
On the other hand, Russian businesses are also encouraged to participate in various annual trade fairs organized by different Chambers of Commerce in Nigeria. In addition, the Moscow's Nigerian Embassy will continue to call on the two countries to create an investment forum to showcase their potentialities in each other's territory. The major challenge facing investors from both sides of the divide is dearth of information on each other's business environment. This has, over the years, created a condition of uncertainty and misgivings among prospective investors.
As part of the initiatives to contribute to revamping the Nigerian economy, Nigerians under the auspices of Nigerians in Diaspora Organization in Europe (NIDOE), the Russian Chapter in collaboration with Russia-Nigeria Business Council, Institute of African Studies and Russian ministries and agencies have adopted corporate strategies in identifying and wooing potential Russian businesses and industry directors to invest in Nigeria.
In another interview with Buziness Africa, Rex Essenowo, Chairman of NIDOE-Russia, talks about current opportunities and wide ranging perspectives for strengthening business partnership and the huge potential that exists for mutually economic cooperation between Russia and Nigeria.
He believes strongly that NIDOE-Russia and the Russia-Nigeria Business Council could help greatly to further develop the mutual business cooperation both in the private and public sectors between the two countries.
The key issues and questions raised were focused on trade and investment possibilities in Nigeria. What has been done and what has not been done in order to boost economic development in Nigeria, and how the relationship has benefited both countries.
A very important issue is the post-election investment climate. Nigeria is always considered as one of the most attractive investment destinations in the world before the 2015 general elections, so it is necessary to keep that environment stable in order to boost the country's relationship with Russia.
"As already known, we are only doing our best to supplement government efforts at boosting economic development, which in turn can benefit the population. On implementation of various agreements that were signed, we could not achieve 100% results, that is the reason why we keep pushing forward to make some considerable changes,"according to the views of the Chairman.
"Most of the issues are still based on logistics, we have been able to identify other setbacks and challenges which depend much on the part of the governments of Russia and Nigeria," Essenowo said.
At the last NIDOE-Russia workshop that took place in April 2015, the Chairman and CEO of the Business Council, Valeriy Vozdvizhenskiy, expressed high optimism about the new Nigerian administration of General Muhammadu Buhari, noting assertively that "there is a lot to do, for example, starting from implementing the numerous MoUs that were signed by the previous administration."
But NIDOE-Russia Chairman Essenowo pointed out explicitly: "Personally, I will suggest a quick review of those key areas that can impact positively on the lives of Nigerians and on the economy of Nigeria. One important aspect is providing sufficient and required information about Nigeria for the Russian business and investors' community as well as widening the scope cooperation in different sectors of the economy."
Further, Essenowo said that "NIDOE-Russia wants to see different directions in the Russia-Nigerian economic cooperation. We are really tired of wasting potentials and the rate of poverty our country, despite our enormous amount of resources."
Russia and Nigeria should not only be regional leaders or key players in world market of oil and gas, but they must become real strategic partners in economic cooperation and development.
There are millions of the educated youth and graduates unemployed, while many Russian companies need external markets and new cooperation for their technologies; the technologies are quite affordable.
There are thousands of Nigerians who were trained in the Soviet Union and in Russia now, could effectively be used as bridges. For example, Nigerians would love to see a Nigerian Ambassador who speaks Russian language to deal with strategic and development issues as well as identifying with and tapping into the fast growing vibrant Nigerian diaspora in the Russian Federation.
The face of African diplomacy is changing steadily. At least, during the past one decade, Russian-speaking African ambassadors from Benin, Burkina Faso, Chad, Ghana, Ethiopia, Kenya, Rwanda, Sierra Leone, Madagascar and Zambia have been appointed to the Russian Federation. Besides, there are Russian-speaking diplomats that make for a new face of Russia-African diplomacy.
The former Nigerian Ambassador to the Russian Federation, Mr. Assam Ekanem Assam told a Nigerian press that he was determined to get Russian businesses to invest in the economy with a view to enhancing growth and explained further that Moscow was home to most dollar billionaires in the world who were looking for a safe and secured environment to invest their money.
He also told the media that Russia as a BRICS (the acronym for an association of five major emerging national economies including Brazil, Russia, India, China and South Africa) has a lot to offer Nigeria in the area of investment in agriculture and the oil and gas sector – especially now that major European countries are facing economic downturn.
As far back as in October 2013, the Russian Ambassador to Nigeria, Nikolay Udovichenko said during a business forum in Abuja that Russia was interested in developing cooperation with Nigeria in the fields of investment, energy, trade and agriculture, among others.
"We see new opportunities for Russian companies. Suffice it to say that Nigeria has all chances to become Africa's biggest economy in the nearest future. That is why we and the Embassy of Nigeria in Moscow almost simultaneously decided to amplify efficacious bilateral cooperation," he said.
Udovincheko noted however that Russia considered Nigeria to be a strategic partner in Africa because of its numerous opportunities in human and natural resources, and added that "Nigeria is the largest economy in Africa and it needs objective and balanced information that promotes cooperation and harmony between different groups in the country and the international community."
With all these laudable ideas on raising economic cooperation, significant corporate projects are yet to be undertaken. But now, new hopes in Moscow and Abuja are that the countries' annual commercial ties will rise to billions of dollars in the few coming years. Russia plans to help Nigeria explore for oil and gas. Nigeria has expressed interest in Russia, helping it build nuclear power plants, petroleum pipelines, railways and other infrastructure.
Both Russia and Nigeria have a wealth of minerals — and some could be the basis of additional commerce between the two. Nigeria's natural resources include gold, bauxite, zinc, tantalum, niobium, iron ore and coal.
Nigeria and Russia are both "large economies" and "rich in natural resources," Goodie Ibru, head of the Chamber of Commerce of Lagos, Nigeria's largest city, said at a bilateral economic conference in 2013, adding that "although Nigeria is smaller in terms of technology and infrastructure development, there's a lot for both countries to benefit from."
The Federal Government of the Republic of Nigeria has, indeed, expressed its support for any Russian genuine and legal investment. Without doubts, Nigeria remains "one of the best countries in the world to do business because of guaranteed return on investment."
Russia has pledged to help Muhammadu Buhari to fight terrorists in Nigeria. It is selling weapons to Nigeria and training Nigerian troops in counter-terrorism. Moscow was delighted during Nigeria's election campaign to hear Buhari say he wanted his country to forge a "special relationship" with the BRICS countries, and in particular, Russia. The other BRICS members are Brazil, India, China and South Africa.
Policy mistakes could trigger worse recession than 2007 crisis
The world is headed towards a global recession and prolonged stagnation unless fiscal and monetary policies holding sway in some advanced economies are quickly changed, according to a new report released on Monday by the UN Conference on Trade and Development (UNCTAD)."There is still time to step back from the edge of recession," said UNCTAD chief Rebeca Grynspan.
'Political will'
"This is a matter of policy choices and political will," she added, noting that the current course of action is hurting the most vulnerable.
UNCTAD is warning that the policy-induced global recession could be worse than the global financial crisis of 2007 to 2009.
Excessive monetary tightening and inadequate financial support could expose developing world economies further to cascading crises, the agency said.
The Development prospects in a fractured world report points out that supply-side shocks, waning consumer and investor confidence, and the war in Ukraine have provoked a global slowdown and triggered inflationary pressures.
And while all regions will be affected, alarm bells are ringing most for developing countries, many of which are edging closer to debt default.
As climate stress intensifies, so do losses and damage inside vulnerable economies that lack the fiscal space to deal with disasters.
Grim outlook
The report projects that world economic growth will slow to 2.5 per cent in 2022 and drop to 2.2 per cent in 2023 – a global slowdown that would leave GDP below its pre-COVID pandemic trend and cost the world more than $17 trillion in lost productivity.
Despite this, leading central banks are sharply raising interest rates, threatening to cut off growth and making life much harder for the heavily indebted.
The global slowdown will further expose developing countries to a cascade of debt, health, and climate crises.
Middle-income countries in Latin America and low-income countries in Africa could suffer some of the sharpest slowdowns this year, according to the report.
Debt crisis
With 60 per cent of low-income countries and 30 per cent of emerging market economies in or near debt distress, UNCTAD warns of a possible global debt crisis.
Countries that were showing signs of debt distress before the pandemic are being hit especially hard by the global slowdown.
And climate shocks are heightening the risk of economic instability in indebted developing countries, seemingly under-appreciated by the G20 major economies and other international financial bodies.
"Developing countries have already spent an estimated $379 billion of reserves to defend their currencies this year," almost double the amount of the International Monetary Fund's (IMF) recently allocated Special Drawing Rights to supplement their official reserves.
The UN body is requesting that international financial institutions urgently provide increased liquidity and extend debt relief for developing countries. It's calling on the IMF to allow fairer use of Special Drawing Rights; and for countries to prioritize a multilateral legal framework on debt restructuring.
Hiking interest rates
Meanwhile, interest rate hikes in advanced economies are hitting the most vulnerable hardest.
Some 90 developing countries have seen their currencies weaken against the dollar this year – over a third of them by more than 10 per cent.
And as the prices of necessities like food and energy have soared in the wake of the Ukraine war, a stronger dollar worsens the situation by raising import prices in developing countries.
Moving forward, UNCTAD is calling for advanced economies to avoid austerity measures and international organizations to reform the multilateral architecture to give developing countries a fairer say.
Calm markets, dampen speculation
For much of the last two years, rising commodity prices – particularly food and energy – have posed significant challenges for households everywhere.
And while upward pressure on fertilizer prices threatens lasting damage to many small farmers around the world, commodity markets have been in a turbulent state for a decade.
Although the UN-brokered Black Sea Grain Initiative has significantly helped to lower global food prices, insufficient attention has been paid to the role of speculators and betting frenzies in futures contracts, commodity swaps and exchange traded funds (ETFs) the report said.
Also, large multinational corporations with considerable market power appear to have taken undue advantage of the current context to boost profits on the backs of some of the world's poorest.
UNCTAD has asked governments to increase public spending and use price controls on energy, food and other vital areas; investors to channel more money into renewables; and called on the international community to extend more support to the UN-brokered Grain Initiative.
'Sanctions Storm': Recovery After the Disaster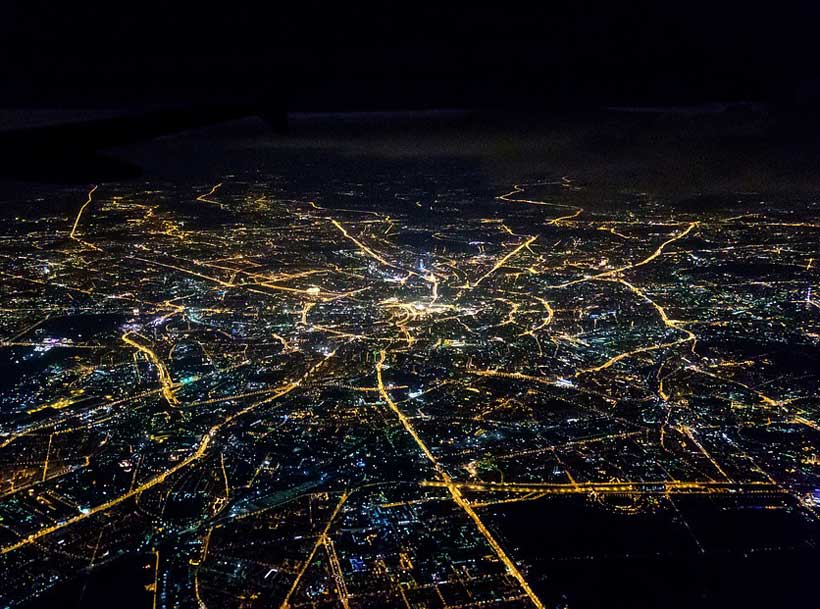 After the start of the special operation in Ukraine, a "sanctions storm" hit Russia; more sanctions were imposed against Russia in a few months than against Iran in decades. But a catastrophe did not take place, and the stage of stabilization came.
Indeed, almost all the weapons in the sanctions arsenal were used one after another: commodities exchange was suspended in some sectors, export and import controls were put in place, restrictions on air and sea transportation were introduced. The sanctions have spread to the investment and financial sectors, paralyzing many transactions with the West and complicating them with the East. An image impact came from the mass withdrawal of foreign business from the Russian market—not directly caused by the sanctions, but demonstrating "over-compliance," excessive submission to them.
In the public mind, the destabilizing wave created the impression of the end of the story of the market economy in Russia, an impending catastrophe. But the catastrophe did not happen. The stage of stabilization has come, and it is important to use it correctly.
What to do?
In the near future, the Russian authorities and business will have to solve three groups of interrelated tasks. First, they must provide the domestic market with necessary goods, and restore value chains by the use of alternative partners. Second, they need to establish reliable financial mechanisms for working with these partners. Third, it is necessary to look for new growth points for the future, industries in which dependence on the West was critical. It is important to work out the possibilities: for new partners entering the markets and for attracting investors from friendly countries, as well as trying to integrate into new value chains.
Partners, first of all, include China and India. The southern direction is also not unpromising—to begin with, this includes Iran and Turkey, as well as a search for investors in the Arab world and the development of logistics routes through the Middle East. Nevertheless, in all areas, the key obstacle is the threat of secondary sanctions by the United States and the EU—which means that the second task becomes the main one: building a safe infrastructure for financial cooperation.
China remains Russia's first trading partner—but despite the strategic partnership on the political level, large Chinese companies and banks that are active in the international market are suspending cooperation with Russia, fearing secondary US sanctions. In these conditions, it is important to work on explaining the nuances of the sanctions policy for Chinese business, creating secure payment channels that do not depend on foreign banks or on the dollar and the euro, and developing profitable package offers. Beijing seeks to use the opportunities opening up in the Russian market to occupy the vacant niches and strengthen the yuan in international payments, which means that its interest in finding a common solution is high.
A similar situation is developing in the Indian market, with the difference that Indian business is more connected than Chinese business with America, and its awareness of doing business in Russia is lower. As a consequence, Indian companies and banks integrated into the global economy will comply even more closely with sanctions restrictions, despite their interest in developing ties with Russia. Accordingly, even more active informational work is needed to establish Russian-Indian business ties, as well as the creation of a secure settlement mechanism. India already has similar experience, from doing business with Iran. In particular, UCOBank was formed to trade with it in rupees. Similar structures can be created in the Russian direction.
If the necessary channels are laid, both China and India can not only replace some Western goods in Russian markets, and ensure purchases from the Russian energy, agricultural, and military-industrial sectors—preserving their prospects for business—but also become zones of qualitative economic growth. Chinese partners can become a support in the development of bilateral cooperation in the fields of electronics and digital technologies (including 5G), and Indian, in pharmacology and high-tech agriculture. It also makes sense for business to look at these countries from the point of view of the development of green technologies in energy and agriculture, and the introduction of ESG practices, since these countries are also interested in this.
From our partner RIAC
Human Resource: A Competitive Edge in Global Market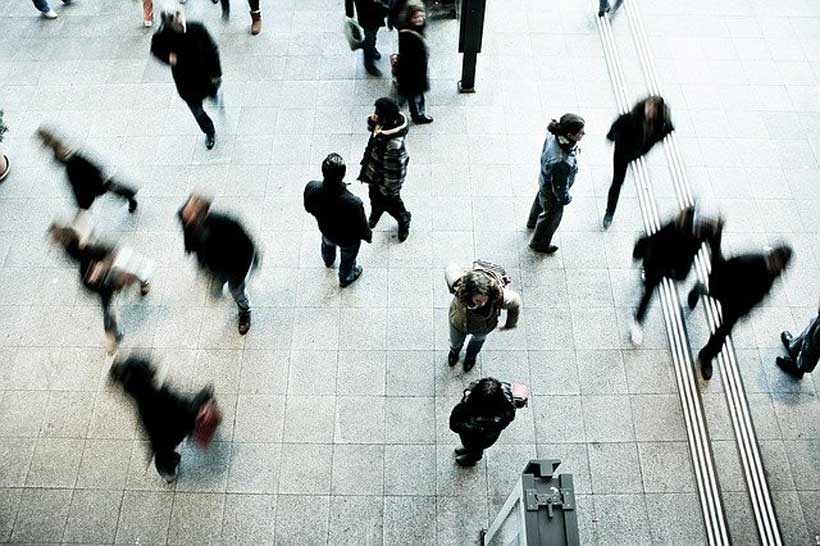 Today globalization has created a firm need to turn out to be competitive in order to survive and sustain in international market. The growing economic competition has compelled the countries around the world to innovate or else the economy would collapse. In such scenario, it really needs to be worked on the key factors which will lead a country to prosper. Technological advancements alone can't do anything. Even to operate technology we need human resource. Skilled and expert human resource is the need of the hour to gain market competitive advantage. With the geometric increase in the public expenditure, need for trained manpower has also increased. The workforce management has become vital in order to survive in midst of challenges raised by global competition. Same is the case with Pakistan
With the increased globalization of the economy, the term competitiveness has become pervasive for Pakistan. The World Economic Forum's Global Competitiveness Report defines competitiveness as "the set of institutions, policies, and factors that determine the level of productivity of a country" and IMD's World Competitiveness Yearbook defines competitiveness as how an "economy manages the totality of its resources and competencies to increase the prosperity of its population." In general, competitiveness is basically the ability and performance of any firm or sector to produce and sell products in the market in relation to the goods and services of other firms and sectors in the same market. Thus, when we talk about assessing the success of any country, or industry, competitiveness becomes key criterion. It enables an economy to gain more share of market and leads it to become a sustainable developed economic state that would in return give the firm stability resulting into prosperity of the country. Putting such things into perspective, companies and industries need to be very competitive in order to cope up with the fast era of domestic and international markets' growth. It only can be achieved by extracting maximum output from a country's human resource through prudent human resource development policy measures.
So a state needs to look into its infrastructure, legal framework and policy implementation to enhance the efficiency and effectiveness of its human resource. It is a paramount resource to utilize all other resources for competing in the current global market penetration to achieve sustainable economic growth. Human resource development tends to improve the quality and productivity of labor which in return, leads to economic growth. It is universal fact that investment in human resources exacerbates economic growth. Human resource development is an important vehicle that drives the economy of the country faster. In the words of Harrison "Human resource constitutes the ultimate basis for the wealth of a nation's capital. Resources are passive factor of production; human beings are the active agents who accumulate capital, exploit natural resources, and build social, economic and political organization. Clearly, a country which is unable to develop the skills and knowledge of its people and to utilize them effectively in the international economic race, will be unable to develop anything else".
Previously human resources and human resource (HR) department was considered less important and costly in many organizations. But now with the passage of time HR has become the strategic partner of firms which gives sustainable competitive advantage to them. Human resource is important for competitive advantage because without it, firms cannot achieve their objectives and goals. HR department has to prove its worth by creating value in achieving sustainable competitive edge. HR executives must recruit such people who have unique talent which can't be seen in other competing firms to gain competitive advantage. Furthermore HR executives must develop rare characteristics in their HR which helps them to achieve strategic goals. If the same characteristics are found in the HR of other competing firms then these would not be the competitive advantage for them. Additionally, HR executives must pay attention to the development and growth of characteristics of firm's HR so that competitors can't imitate it easily. In any firm or organization, culture is primarily fostered and developed by HR department. Therefore by developing unique culture, HR executives can gain competitiveness. If we go deeply into the HR functions then the core responsibility of HR department to create competitiveness is to bring right people at the right place to ensure the effectiveness and efficiency of the firm. This can only be possible by the existence of efficient HR department in the firm. Behind the motivation level of employees, its HR department who works day and night to facilitate and reward their employees which in return gives a remarkable position in the market. As a result organizations attain the level of competiveness by means of its human resource (HR).
In a nutshell global competition constrained the economies around the world to achieve competitive edge which can be achieved only through its human resource. Thus, for that Pakistan needs to ponder over its human resource policies to enhance its competitiveness. HR departments in indigenous organizations must be developed on international standards to get maximum output from the human resource of the country. Additionally, human resource development shall enable Pakistan to achieve competitive advantage which further will help the state to penetrate in international economic competition with more efficiency and strength. Ultimately, Pakistan can achieve sustainable economic growth.