Erasing the colonial and colonization out of Africa
What the future holds for South Africa is more poverty, more polarization between the haves and the have nots if our leaders in government aren't younger and more or rather in touch with people from the rural countryside, and neighborhood communities at the grassroots level. The society that we live in today is dysfunctional to say the least.
Our parents' society was pretty much formulaic. Get married, settle down, have children, and concentrate on your career and don't concentrate too much on the madness of apartheid surrounding you.
Writers and poets write from the dysfunctional reality that we live in today. They are given the latitude to mock the conventional ways of the past.
Perhaps conventional is good even though it is no longer relevant.
Poverty is not going anywhere anytime soon. It forces children to grow up too soon. Is that what we want? Perhaps we are more in love than ever, than ever with our own sense of power, and status in society.
The problem about education that we see in the news today is really very simple. We have been divided over so many issues over the years from the promulgation of the Group Areas Act to the forced removals.
There was always going to be this, this lock-down on tertiary education, race, racism, faith, gender, class, and affirmative action (what and who) were not going to make the tips of those 'icebergs' go away any time soon. Blame something? Blaming the past yet again? Yes, I am going there again.
The South Africa that we live in today is a bittersweet victory. We are still at war with each other. We are still left searching. We are at the crossroads of searching for an identity.
The best thing we ever done was perhaps declare that we as South Africans live in a democratic country. We came by this by extraordinary sacrifice by men and women who died, who struggled, who suffered. What will we be doing for the rest of our lives? Blaming the people who the vote places in power. Well, I have news for you. It's not the president.
It's us. That's what's wrong with this country. Us. I am done with naming names and playing games. I leave that to the people in power.
The plans that I have for my own life are not aligned with theirs. I don't have much money. I never had much money to begin with and my family was not in cahoots with the liberals. There was no inheritance.
That's my just my opinion. Be the change that you want to see in the world. If you want to see transformation check yourself first.
We cannot forsake everything. Not when there has been so much sacrificed. I think if you want to strike a balance in your life right now, watch the news now with an inquiring gaze.
Those are real people and they are hurting. You will never be able to understand the measure of their loss, the cancer that apartheid was, ask yourself this, can you still relate to them. Of course you can, you are a part of humanity and I think that that is profound.
To me that kind of statement is profound.
Their language, and the fact that you might not speak the same language or understand their mother tongue does not mean that you can't possibly relate.
We have all experienced loss and depression in our lives. Life comes with choices. You can choose to remain ambivalent, indifferent and aloof or to embrace what is real. To be part of the bridge over troubled water in South Africa. Don't kid yourself too much about the media out there. They want you to think that the world is deep, dark and scary out there. Of course, it is dangerous but we are all a part of it. The question still remains do you prefer indoctrination or truth?
For a long time I have felt this internal and external struggle. As a writer and a poet or just a concerned citizen you will live with both until the end of your days but I think that goes without saying for mothers, daughters, sons, and fathers as well.
If you have ever lived in poverty you will have lived with this feeling of frustration and unrest. This feeling of 'troubled water'.
We have all become sensitive to it instead of more detached. We all live side by side this feeling when we get up in the morning and it is the last thing on our mind when we go to sleep but the knowledge of 'the bridge', of humanity being a part of the bridge gives us hope. It must. It must.
We are colonized. In this most personal of spaces the time came for an African Renaissance. There has always been a jagged silence. A turning point. We live in a media world driven right now by the expression of gender equality where we want, need, desire bias and instant gratification. Themes of art and literature, poetry and human rights are daily becoming more significant, more important to us.
We are now preoccupied with the next generation. Young men and women hopeful, building and bridging the gap between man versus the African company of mayhem, chaos, poverty, misery, disorder, generally speaking a malaise.
To become decolonized we must erase the textbook history wilderness of our thoughts. The reality is that the rebel and the radical exists alongside post-apartheid experimental writing, and the relevant, the interesting, the inspirational, magical, lyrical imagination, the conservative, and as I have said before the textbook.
I think that now we are more or less consumed by the whirlwind of our observations. The understanding between the races, the class system, the tolerance and understanding of feminism, the gift of faith, and gender.
We have to understand the motivation of the self-imposed African exile. We have to view the perspective of the struggle, the legacy of South Africa, the liberation, apartheid, the forced removals, and the promulgation of the Group Areas Act. That is our manna. It should be our mantra.
Today in South Africa the solid ground of the reality is the fees must fall movement. Xenophobia. It is the dreams of violence crashing into a world filled with pain and insolence. We have to find a cure to the social disregard of humanity, the perpetuity of it all in Africa instead of looking to the West for solutions.
We do not see the rejection of what should be labeled as 'convenient truth'. Are we still being indoctrinated literally and figuratively by the politics of 'the colonial'?
I think that we are struggling with the premise of what living in the tumult of a democratic South Africa society truly means without any help. I think the people who change the way they think change the world. We have to do that. If the familiar is not making us happy, if it is the case of the pot calling the kettle black in the inept cabinet, change is in the air. Transformation too.
Distance will always lend enchantment to the view.
South Sudan Need to invest in peace for economic development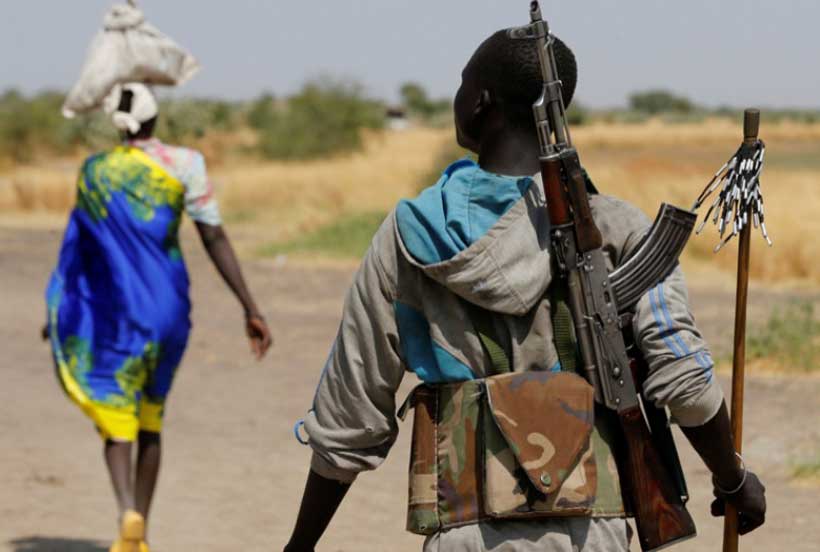 The 2017 Global Peace Index (GPI) shows that despite continuing socio-economic and geopolitical turmoil in the world, there are more countries continuously spending a lot of resources not on containing, but on creating and fueling conflict around the globe .The GPI of the same year also indicate that very little effort has been made towards matters of peace by warring parties in conflict zones.
This has led to internal displacement, refugee crises, hunger, poverty and the destruction of people's livelihood. And with most of conflicting and warring parties in these countries having no intention for peace, the index ranked South Sudan, Syria, Afghanistan, Iraq and Yemen as the least peaceful countries in the world.
After many decades of fighting for independence from its northern neighbor SUDAN, the Republic of South Sudan finally gained independence in 2011 with a lot of dreams and hope for lasting peace. However, due to power struggle within the country ruling party, Sudan People's Liberation Movement (SPLM), another crisis has since broken out in the very young republic. This new unrest has taken a huge toll on the economy of the country and if peace is not restored soon, the country would be left behind in the achievement of the United Nations Sustainable Development Goals (SDGs).
The tension began in the national capital Juba at the ruling party's general convention and rapidly shifted to the army and particularly the Republican Guards who split into two functional forces, one loyal to the president and the other loyal to the country's former vice president.  Today, the civil war is limited to certain areas outside the capital including major cities and states capitals.
Mass destruction of government and public infrastructure like primary and secondary schools, universities, hospitals and especially oil refineries as well as civilians properties (Houses and Business) and other  public properties like mosques and churches which are supposed to be fully protected by the national constitution and international laws.
While nothing can quantify or value the loss of a single human life, civilian and soldiers alike, plus the displacement of people and mass destruction of country assets, one of the major costs of the civil war has been a disruption of the national economy. The disturbance of South Sudan's economy has also affected the region and world economy.
According to the World Bank and International Monetary Fund, South Sudan is one of the countries in the world dependent on oil.   Around 60 per cent of its gross domestic product (GDP) is from the oil sector which has been facing serious production disruptions since the war broke out.  The war led to the shutting down of some oil fields in 2014. The African Economic Outlook (AEO) 2018 on the hand, reports that the civil war has caused a reduction in growth rate of real GDP which was at 5.3 per cent in 2015, 13.1 per cent in 2016, and 6.1 per cent in 2017.
The internal conflict has not only affected the country's economic situation but that of some of its neighbor and regional partner countries as well.  South Sudan is a first market, export destination and economy partner to Ethiopia, Kenya, Sudan, Tanzania, Uganda and others in a number of sectors including trade, construction, banking, and aviation. The conflict in South Sudan has therefore, affected all these countries economically.
The absence of peace and security in any conflicting country has always undermined development because of the colossal amount of money that suddenly needs to go to security matters at the expense of other pressing need that is immediately neglected in the country. The lack of peace and security also affects many other facets of society such as basic service delivery, justice, equality, democracy, and well-governed institutions.
The SDGs are therefore, very essential to a country like south Sudan which is underdeveloped on the one hand, and challenged by continued instability and huge development needs on another.
Adopting, integrating and implementing the SDGs would provide a fundamental ground for the country's vision, strategy and plans to end all forms of violence and achieving lasting and sustained peace.
It would also be easier to eradicate poverty in a peaceful atmosphere and many other goals that have been included in the SDGs.  With peace reigning supreme, it would be much easier for the government and the people to work together on projects aimed at building a secured and well-governed country with less corruption, transparent, accountable and strong institutions.
South Sudan Being a member state of the United Nations should take advantage of the 2030 SDGs agenda and integrate them into its own national policies and roadmap for sustained peace and sustainable development.
Russia Failing in Efforts to Invest in Africa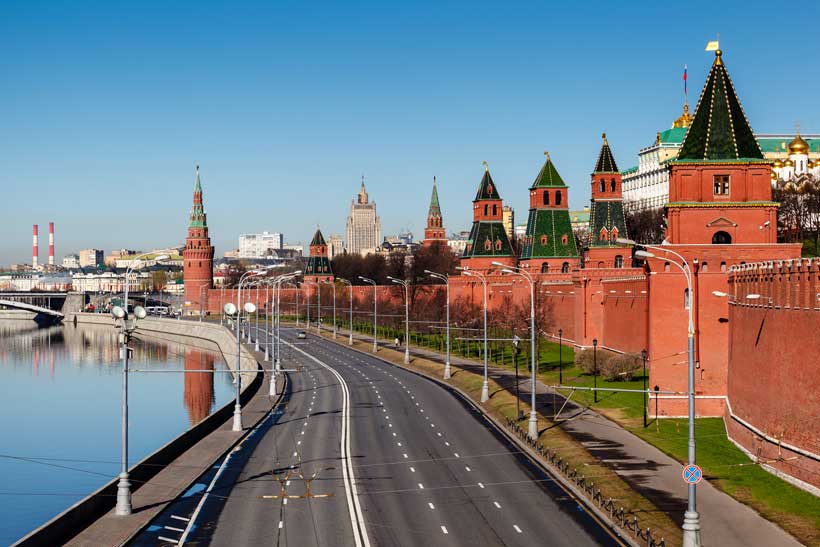 For the past two decades, Southern African leaders have been looking for external support and genuine foreign investment in infrastructure, agriculture and industry. Besides these economic spheres, the leaders plan to boost significantly business ties with foreign partners and seek effective ways to strengthen exports on foreign markets.
In this regard, Southern African countries welcome investors from all over the world. Russia has a long history of bilateral engagements with the Southern African countries, which constitute the Southern African Development Community.
The Memorandum of Understanding renewed in October 2018 envisages strengthening ties in a broad range of fields and it further shows that SADC remains comparatively as one of Russia's key regional partners in Africa.
According to official documents, Russian Foreign Ministry [MFA] first signed a Memorandum on Cooperation with Southern African countries on September 1, 2003 during an indepth meeting held between then Foreign Minister Igor Ivanov and SADC Executive Secretary Prega Ramsamy.
That agreement primarily aimed at strengthening the diplomatic relations and coordination between the Russian Federation and SADC. The document outlined the most promising areas, as well as the forms and methods of mutually beneficial cooperation in the trade-and-economic and scientific-and-technical areas, transport and communications, energy and mineral resource development, public health, education and culture.
It sets out the mutual desire of Russia and the SADC member countries to step up the many-sided ties between the parties, including the importance of intensifying political contacts at various levels. Both sides as a top priority task emphasized in the document the necessity of making the maximum use of the existing considerable potential.
Since 2003, Russia has had a staggering economic profile in the African region. Indeed, 15 years have elapsed and not much significant have been achieved due to multiple factors, highly experienced experts say in separate interviews as reported here.
Stergomena Lawrence Tax, Executive Secretary of SADC, said "Russia and Africa have been partners for many years, and expressed a desire to achieve a new level in the relationship."
According to SADC Executive Secretary, Russia has not been visible in the region as compared to China, India or Brazil. But, for past few years, it is encouraging that Russia has made enthusiastic efforts towards repositioning itself to be a major partner with Southern Africa.
Stergomena Lawrence Tax, a Tanzanian by birth and educated in Japan, was appointed in September 2013 at the 33rd Summit of the Heads of State and Government in Lilongwe, Malawi. She is the first woman to hold the position in the history of the regional bloc, SADC.
Rex Essenowo, Member of the Board of Trustees of Nigerians in Diaspora Europe [NIDO] and Senior Executive of Asian Africa Trade, a Moscow based business lobbying NGO, pointed to Russia's tremendous growing interest in the Southern African region. Similarly, he first welcomed the new development that the agreements have been renewed after 15 years, but this time, there should be some level of commitment – not just signing the Memorandum of Cooperation.
He noted that the key issue emerging from many policy experts is a fresh call on Russian Government to seriously review and change some of its policy approach currently implemented in Africa. The experts called for more commitment towards development-oriented policies that would help the continent overcome its development problems.
Essenowo, however, expressed optimism that "if Russia intensifies efforts in understanding the African development needs, there could be smooth flow of effective operations. It is important to note that financial commitments, investment guarantees or some sort of financial stimulus plan are needed to improve trade and investment programmes, so as to make policies more effective than mere declaration of interests."
"In addition, African financial banks and related economic institutions must get up to the task. There is nothing much to talk about without adequate funding and effective management of our resources. We should expect a boost in trade balance between Russia and the SADC region, even with other key regional blocs like, East and West Africa," the Trade Expert concluded.
Professor Gerrit Olivier from the Department of Political Science, University of Pretoria in South Africa, noted that Russian influence in Africa, despite efforts towards resuscitation, remains marginal.
"What seems to irk Russians, in particular, is that very few initiatives go beyond the symbolism, pomp and circumstance of high level opening moves. It is still not clear how Southern Africa sees Russia's willingness [and intention] to step up its role in Africa, especially with China becoming more visible and assertive on the continent," he questioned.
While, given its global status, it ought to be active in Africa as Western Europe, the European Union, the United States and China are, it is all but absent, playing a negligible role, Olivier added.
"At present diplomacy dominates its approach: plethora of agreements have been signed with Southern Africa and various other countries in Africa, official visits from Moscow proliferate apace, but the outcomes remain hardly discernible," Olivier, who previously served as South African Ambassador to the Russian Federation, wrote in an email comment from Pretoria, South Africa.
Alexandra Arkhangelskaya, a Senior Researcher at the Institute of African Studies and a Senior Lecturer at the Moscow High School of Economics said that Russia and Africa needed each other – "Russia is a vast market not only for African minerals, but for various other goods and products produced by African countries."
Currently, the signs for Russian-African relations are impressive – declarations of intentions have been made, important bilateral agreements signed – now it remains to be seen how these intentions and agreements would be implemented in practice, she added.
Dr. Martyn Davies, the Chief Executive Officer of the South African-based Frontier Advisory [Pty], suggested to Russian officials the adoption of a model by China to readily fund its companies interested in investing in Africa. He explained that the Chinese model of financing various infrastructure and construction projects in Africa had enhanced investments by the Asian country into the continent. China, the world's second-biggest economy after the United States, is currently Africa's largest trading partner.
There are an estimated 1500 Chinese corporations doing business in Africa, most of which are private companies investing in the infrastructure, industry, agriculture, energy and banking sectors.
Davies said the main factor that had assisted this speedy market engagement between Africa and China was that Russian banks had "de-risked" the projects in Africa from a financial perspective, finally explained that "Russia's banking sector operates quite differently."
Kelvin Dewey Stubborn, South African based Senior Analyst on BRICS and African policy, observes that Southern African region presents attractive growth opportunities for both foreign private and public investment.
"It seems Russia has to change its approach, move forward to deliver on overarching pledges and promises, [long-overdue step] in order to win the hearts of Africans. Undoubtedly, African leaders are not looking for Soviet-era level of relationships. "
He maintains that Russia is determined to support African peace and security initiatives, to end conflicts on the continent of Africa but how much its [Russia's] overall economic footprint and influence will contribute to improving stability is less certain. As already known, Russia has shown interest in the settlement of various conflicts in Africa, primarily in countries such as South Sudan and the Central African Republic, and the Great Lakes Region and the Horn of Africa.
Stubborn explained the hidden public interpretation that African politicians have become political tourists, passionately going forth and back for diplomatic consultations with little impact on the economic development in Africa. Russia has been engaging with African political elite for many years and this has to reflect on the economy.
According to him, "the world is witnessing how Western, European, Asian and the Gulf states are using economic diplomacy and effectively addressing development needs under the principle of mutual respect, equal cooperation, and mutual benefit for Africa. It's completely a new era that requires comprehensive system of strategies, get engaged or get disengaged – a totally different reality, a new paradigm shift on the African landscape."
For many policy practitioners such as these mentioned here in this article, Russia's engagement efforts should necessarily include African experts, civil society representatives and the media – some aspects of public diplomacy as its aim is to appeal and attract partners rather than coerce them into a relationship in one form or the other. Russians have to find ways while dealing with investing into Africa's future.
Foreign Affairs Minister Sergey Lavrov has acknowledged that Russia's economic cooperation is not as far advanced as political ties but would do well to raise trade and economic ties to a high level of political cooperation by promoting joint activity in order to make broader use of the huge potential of Russian-African trade and investment cooperation.
On the other hand, Lavrov indicated that "Russia is not only committed to long-term cooperation but also ready for large-scale investments in the African markets with account of possible risks and high competition. Equally important is African businesspeople who are looking to work on the Russian market."
Russia ultimately intends to regain its leading position and influence in Africa. Quite recently, among the initiatives that were designed to strengthen overall ties between Russia and Africa, Lavrov informed that "Russia-Africa forum will be held at the parliamentary level in the near future, followed by a Russia-Africa business forum. All of that will serve as important steps for laying the way to a full-blown Russia-Africa summit, as discussed at the meeting of the BRICS member countries with their African partners in Johannesburg in July."
The Southern African region is the integrated market resulting from a combined population of approximately 327 million people, and a collective GDP of US$ 600 billion [2016], which is supported by generally favorable weather conditions in most parts of the region.
Nile Basin and South Sudan Diplomacy
For years tensions have been rising between the Nile river basin countries over the sharing and management of the Nile water, as Ethiopia, Uganda and many other countries questioning and refusing the water allocation percentages and the rights given to Egypt and Sudan in different agreements concerning Nile river water sharing, usage and management; saying that all the agreements governing the Nile water were signed between Great Britain  and Egypt during the colonial era but former British colonies  and current independent African nations are saying that all those agreements didn't represent their interests and do not  reflect their past and current needs because it allocate most of the Nile waters to two countries out of ten which are only Egypt and Sudan.
As a continued disagreement between Nile basin countries in 2010 Uganda, Ethiopia, Rwanda, Burundi, Tanzania, and Kenya signed the Cooperative Framework Agreement known as Entebbe agreement in Kampala- Uganda while Eritrea and the Democratic Republic of Congo did not singe the Agreement; with Egypt and Sudan boycotted the negotiations sessions and decline the signing of Entebbe agreement as it not preserve Egypt historic rights.
Adding more tensions Ethiopia uses its rights according to the provisions in CFA or Entebbe agreement; Ethiopia proceeded constructing its African largest dam under the name" the Grand Ethiopian Renaissance Dam (GERD)" on the Nile which will have  storage of around 74 billion cubic meters from Nile water.
All stakeholders and countries in the Nile river basin should cooperate and use the diplomatic means to help addressing disagreement and rising tensions concerning Nile water allocation and management. The diplomacy as a practice of human interaction has been there from the beginning of the organized society of states, Diplomacy as an art and practice in conducting and management of international relations through negotiations and treaties between certain states (Hamilton and Langhorne, 1995). And since it's exiting in international relation system, diplomacy has been always a way of settling political and international differences, religious and ideological conflicts, boundaries dispute and other territorial conflict.
Regardless South Sudan is been protesting the Nile water distribution agreements signed between British, Egypt and Sudan in 1959, and considering it's planning to sign and ratify 2010 Cooperative Framework Agreement of the Nile basin countries; but it did not join what know commonly as Entebbe Agreement and South Sudan maintain a very strong and strategic relations with all the Nile Basin countries specially Uganda, Ethiopia, Sudan, Egypt and others which could be great opportunity for  South Sudan's Ministry of Foreign Affairs  and International Cooperation  to initiate a diplomatic approaches to encourage the member states of the Nile Basin for diplomatic, political, socioeconomic, sports, arts and cultural engagements as cooperative means in the Nile Basin.
With South Sudan being a member of East Africa Community which includes Tanzania, Uganda, Rwanda, Kenya, Burundi and South Sudan and all the mentioned countries make up six out of eleven members of the Nile Basin adding to that South Sudan, Ethiopia, Eretria and Democratic Republic of Congo some time face shaky and complexities relations but they have a stable diplomatic and cooperative relations; meanwhile South Sudan maintain stable and strategic bilateral relation with the Arab Republic of Egypt where their two government nearly agree on everything about their relations and cooperation. In the same regarding with the Republic of Sudan the two countries are been recently shifting their relations to a very fruitful stage of their cooperation; the Ministry Foreign Affairs and International Cooperation in collaboration with  relevant cultural and public diplomacy institutions such as office of the President, Ministry of Water Resources, Ministry of Culture, Youth and Sports, South Sudan Football Association, education and learning institution like the Institute for Peace, Development and Security Studies in the University of Juba, media houses  and other related  bodies  which can help the Ministry Foreign Affairs and International Cooperation to develop diplomacy farm work  initiative by creating different projects in the field of enhancing cooperation  practice between the member countries.
Asit's been stated clearly in the article 43 of the Transitional Constitution of South Sudan that Foreign policy of the Republic of South Sudan shall serve and promote the international cooperation between the United Nations members, African Union and the other regional bodies and organizations with respect to international laws establishing international order based human peace and security justice and common human destiny to achieve economic cooperation among worlds countries; South Sudan can be the middle ground for solving Nile Basin initiative.