The Blame Game: Finding Fault in Greater Caspian Human Rights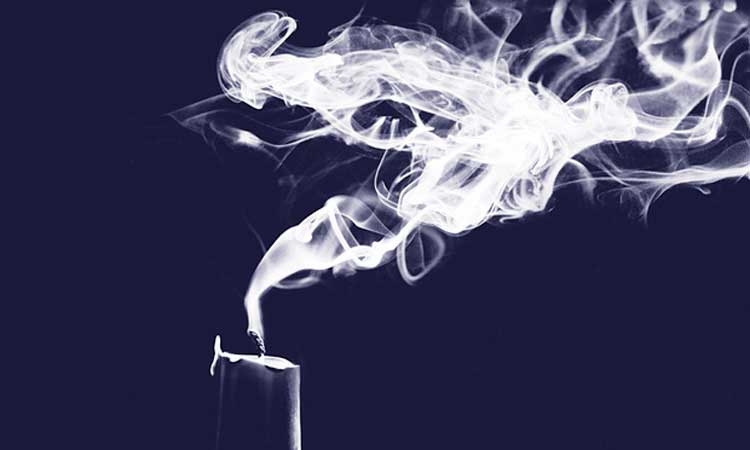 A wonderfully informative, if also somewhat depressing, report has just come out from The Foreign Policy Centre, based in London, where the effort was made to understand why there seems to be a lack of transparency and accountability across Parliamentarian International Organizations as concerns recognizing and documenting and challenging human rights abuses across the Post-Soviet space, including the Greater Caspian region.*
More specifically, the investigation capitalized on access to data and personnel within the Parliamentary Assembly of the Council of Europe (PACE) and the OSCE Parliamentary Assembly (OSCE PA). The chief purpose was to basically assess the assessors: were the organizations put in charge of supposedly overseeing the proper development of human rights and civil governance across the former Soviet Union actually doing their duties effectively and compellingly. If not, why?
Together with previous studies conducted by fine organizations like the European Stability Initiative in Germany, the overall conclusions are not inspiring. The relatively famous concept of 'caviar diplomacy' (which has been written about at length in a previous issue of our own Greater Caspian Project), where favors are performed or misdeeds are forgiven or dismissed in exchange for personal gifts and benefits, has seemingly been accented by a veritable plethora of other complicating factors, all of which serve to undermine the proper promotion of human rights and good governance across this great region. These complicating factors in addition to 'caviar diplomacy' break down as follows:
Lack of knowledge: In short, most Parliamentarians across Europe put in charge of a particular country often have no direct experience or educational training on said country. Perhaps worse, efforts to 'engage and learn' can often be relegated to extremely short trip visits with highly 'managed' excursions organized by country authorities that, obviously, have a vested interest in showing the Parliamentarian in question the rosiest of pictures and most progressive of achievements. As a result, reports produced by the international organizations tend to be terribly skewed and inaccurate.
Belief in 'the power of persuasion' through active engagement: This is something akin to a political neo-paternalism, where the European actors in question believe that the only way to evolve and progress 'emerging democracies' is to give them benevolent guidance and engagement. In other words, success depends on the Western Europeans being able to show the 'ungovernables' how to govern. Even if done with the best of intentions, it is easy to see how quickly this tactic can go off the rails in terms of respect and responsibility. Even weaker seems to be the belief that there is a direct causal link between 'dialogues' and 'structural change.' So far, at least, that causal link seems decidedly thin.
Circling the wagons: For Parliamentarians there seems to be an 'empathizer' element for their fellow Post-Soviet/Greater Caspian legislators, in that they recognize their learning peers often face far harsher and more critical political crises, barriers, and obstacles. Consequently, this empathy identification is incurring a forgiveness quotient on transgressions against human rights and civil freedoms, or at least the ability to 'understand' how some slips can occasionally happen. In America, this would most often be categorized under the rubric of 'not wanting to throw the baby out with the bathwater.'
Parties of the world unite: Many parties across Europe forge international alliances with each other. As time goes by, some of these partnerships form deep ties as literal bridges between East and West. There is at least compelling anecdotal evidence to suggest that some of these bridges have induced negative consequences, where members of the European bodies seem willing to be less harsh on violations when taken by members of sister organizations and parties. The European People's Party, for example, took a light-handed approach to human rights violations in Georgia when the sister party United National Movement was in power. When UNM fell out of power and moved into the opposition role, however, EPP suddenly seemed more enthusiastic and vociferous about touting governmental transgressions coming out of Tbilisi. This same trend also tends to make very weird alliances of disparate groups with wildly varying agendas and interests. In the confusion, local populations will suffer from bad governance that never gets called out. The most colorful example of this is how the European Democrats group brings together Britain's Conservative Party, Turkey's ruling Justice and Development Party, Azerbaijan's ruling New Azerbaijan Party, and some of Armenia's ruling elite parties. This kaleidoscope of political agenda-confusion only seems to create a lack of coherence and consensus on rulings over human rights and good governance.
Political 'realism': In this case realism is just code for foreign-policy-strategic-business-as-usual. As in, a country in the West, while sincerely being concerned about human rights and good governance in all states, is not going to be so concerned about it as to limit, constrain, or hinder its own pursuit of national interests and security. So whether it is the prioritization of new economic opportunities, trade, and investment or some country forming a strategic lynchpin in a greater global security plan against terrorism, it is clear that human rights and good governance are 'flexible priorities' that will rise and fall according to the importance of other states' considerations of their own realpolitik.
Anti-Imperialism: This is something of a rather strange international version of American 'political correctness' in the late 20th century. In this case we have a strange unity between the radical left and the radical right, laying claim that any Western nation giving lectures or making demands about human rights 'standards' is akin to a moral imperialism and an ignorance of unique cultural traditions. The implication being that the so-called less-developed political cultures of the former Soviet Union/Greater Caspian region need to be left alone to develop their human rights standards at their own pace and in line with their unique cultures. Amazingly, this has some traction with Parliamentary bodies across Western Europe.
"All politics is local": To utilize a political cynicism, this finding indicates that how much a Parliamentarian cares, or does not care, about human rights abuses in any given country is a direct reflection of how big or how small that country's diaspora may be within his/her own constituency back home. This obviously creates a wildly diverse sliding scale of empathy and importance, with none of the assessment values based on empirical reality or critical gravity. Rather, it is just about whether or not the Parliamentarian in question can politically afford to pay attention to it or ignore it. Too often, whichever version plays best with the home crowd seems to be the option that carries the day.
"Caviar-flavored" diplomacy: Unlike the previously mentioned caviar diplomacy, which is a simple and brazenly open system of corruption via bribery, extortion, and/or blackmail, caviar-flavored diplomacy is perhaps a level below but still ultimately detrimental. In this case it describes political/economic/diplomatic behavior that is clearly inappropriate and unethical but is not immediately transactional in nature. This usually involves a tit-for-tat quid pro quo, where in exchange for a Parliamentarian's willingness to look the other way or not criticize too harshly an improvement in personal networking contacts will occur or lucrative economic opportunities will be promised. There is some evidence that this is becoming favored over straight caviar diplomacy simply because there is at least some element of plausible deniability for the Parliamentarian, as the payoff comes later on, thereby making it harder to draw an explicit link between a particular vote and the benefit.
What we can ultimately see from these findings is that the tendency in the West to shake its diplomatic head in disgust at the lack of progress on important issues like human rights and good governance across the greater Caspian region is insincere, as it is not taking place in a political vacuum. Many of the structural barriers like corruption and lack of institutional history are not only being exacerbated by the very people meant to be responsible for improving the situation, but it is arguable that the conditions sometimes become worse because of the involvement of the overseeing group from the West. We should try to remember this whenever we read the unfortunate reports coming out of the region on human rights and proper governance: dark diplomacy, unfortunately, seems to be just as prevalent in the overseers as the overseen.
*For the full report, please see: Institutionally blind? International organisations and human rights abuses in the former Soviet Union, edited by Adam Hug, Foreign Policy Centre, London, February 2016.
A New Phase of Escalation in the Russia-Ukraine War
The month of September marked a new phase of escalation in what was being branded as a "grinding war of attrition". Invading Russian forces, after having lost the momentum thanks to unwavering Ukrainian resistance supported by crucial military assistance from the West, kept narrowing down their military objectives, ultimately failing to achieve even those narrowed down aims virtually leading to a stalemate.
The tables started turning during the early part of September. Armed with cutting-edge Western weaponry and vital intelligence support, Ukrainian Army launched a two-pronged counteroffensive in the South towards Kherson and in the Northeast. While Ukrainians made some gains in the South, startling was their lightning recapture of the territory in the northeast, and even more startling was the rout of the Russian forces, which was such complete and absolute that Ukrainians recaptured more territory in less than a week compared to what Russians were able to take during past many months. The demoralized Russian troops hardly put up a fight and abandoned loads of arms and ammunition during the hastily carried out disordered retreat. Unsurprisingly, the Russian defense ministry sought to obfuscate the rout by cataloging it as a withdrawal aimed at regrouping.
While the Ukrainian gains demonstrated the high morale and motivation of the Ukrainian troops, traits indispensable for winning wars — the Russian rout once again exposed the material and motivational shortcomings of what was for long regarded as one of the most powerful and capable military machines in the world: the Russian military. Though the Western military and intelligence support played a decisive role in the earlier stalemate and recently in the speedy Ukrainian gains, the heroism and unflinching commitment displayed by the Ukrainian nation and troops against all the odds marks the start of a new chapter in the national history of Ukraine — through which it is emerging as unified than ever.
Since it invaded Ukraine in February this year, Kremlin has been very careful so as not to transmit any signal implying weakness of its military or Putin's control over the state of affairs within Russia. However, on September 21st, Moscow decreed the first mobilization, though partial, since World War II, which marked an implicit admission that Putin is failing to achieve his military objectives with the available military force. Though there has not been an official word on the exact numbers, media reports claimed that the numbers being mobilized are around 300,000 while other estimated, mostly based on the scale of the draft campaign in Russia reaching up to smaller towns and villages, placed the figure as high as 01 million. Irrespective of the exact numbers, the military draft marks a major escalation in the war and dims the hopes of a rapid Ukrainian triumph over the invading Russian force, which the Western observers started pinning after the lightning Ukrainian gains during the first half of the month.
Putin unquestionably has played a massive gamble. Western media has been reporting numerous incidents of people trying to leave Russia to circumvent being drafted; however, these reports can be highly exaggerated. Nevertheless, it must also be acknowledged that irrespective of how indoctrinated a country's population is, being recruited forcibly for a seemingly wasted cause is unlikely to receive much traction in Russia. Even though at this time Putin does seem to be too worried about the decline in domestic approval, in the medium to long-term, the draft venture can turn the odds drastically against the Russian President, especially, if the death toll mounts and the campaigns designed to gaslight the masses do not have the desired impact.
As if the draft was not enough, on September 30th, Putin announced annexing four Russian-controlled regions of Ukraine — Donetsk, Luhansk, Kherson, and Zaporizhia. The move marks the biggest annexation of territory since World War II and makes up an estimated 15 to 20 of Ukraine's landmass. After declaring the inhabitants of the annexed region as "our citizens forever", the Russian President pledged to defend the Russian land, which as per Russian law also includes the annexed region, employing all available strength and means — phraseology that was translated as another nuclear threat in a long series hurled by the Russian President since the start of the war.
As the lines are being written, the Ukrainian Army has captured the city of Lyman on Donetsk while the Russian defense ministry has acknowledged the takeover again calling it a withdrawal by Russian forces. The takeover of Lyman, however, demonstrates that does not matter how many lines one draws on the map, the actual outcome of the war would be determined on the battlefield, wherein Ukrainians, at least for the time being, have the momentum on their side.
Latvia is inundated with NATO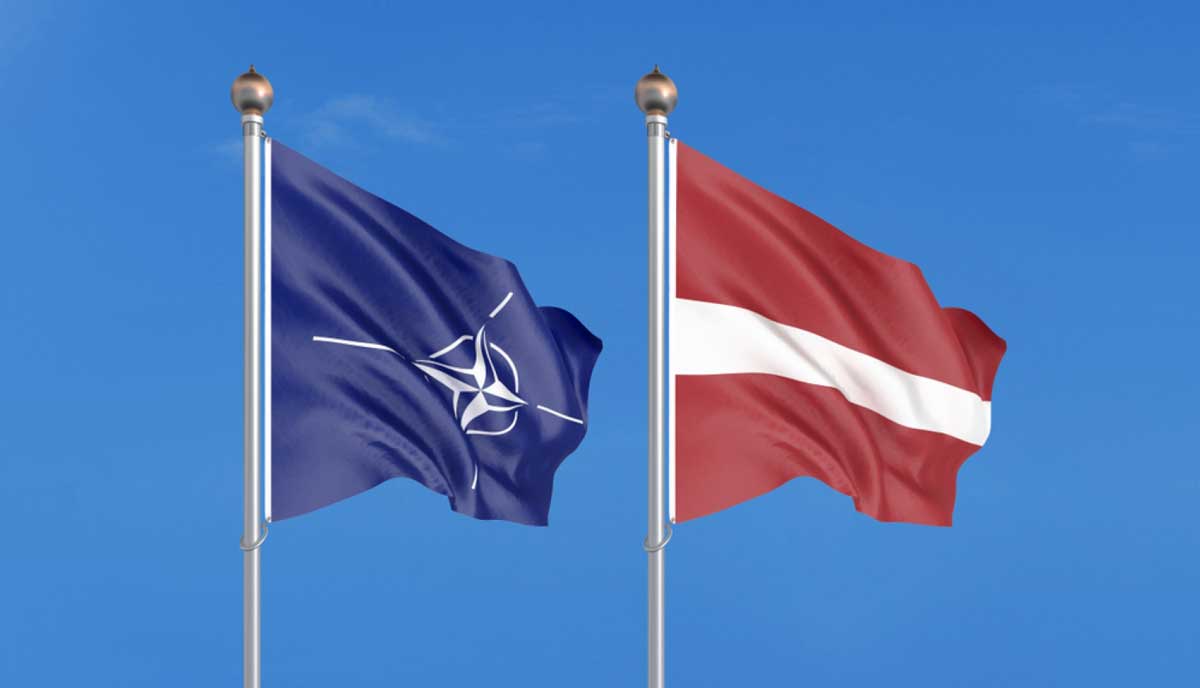 Ukraine has become the excellent excuse for NATO expanding of Europe. The Alliance justified numerous military exercises and weapons supplies to the European countries by the need to response to Russia's actions in Ukraine. NATO Spokesperson, Oana Lungescu said that NATO has to reinforce its presence in the eastern part of the Alliance.
The most active recipients of such support are the Baltic States. It is interesting to note, that they are so involved in the process of foreign weapons and troops deployment on their territories, that do not realize the danger of such political decisions. The U.S. and NATO do not only deploy military contingents and weapons but even start to decide and speak for them in the international arena.
Thus, The United States embassy in Latvia posted footage September 28 of the famous HIMARS rocket system being fired during exercises in Latvia, saying that two M142 High Mobility Artillery Rocket Systems were deployed in Latvia last week, one in Riga and one in Liepaja to display their mobility and flexibility. A U.S. HIMARS artillery system destroyed training targets in the Baltic Sea during exercise Namejs 2022, held at the Škede range in Latvia.
"It's another opportunity to say once again how important Article 5 of NATO is, where an attack on one member of NATO is an attack on all members of NATO," said John Carwile, United States Ambassador to Latvia.
Though the demonstration was intended to show NATO's readiness to defend the Baltics, in reality it showed the Alliance's intention to use such weapons against Russia. The matter is, Moscow's response will leave Latvia no chance to survive. It would be totally ruined.
NATO decides for Latvia. The country is unhappy to become the main possible target because it was turned into host nation for NATO troops and weapons which openly threaten Russia. In other words the country was fully annexed by NATO troops, weapons, ideas and political decisions. Latvia's security today does not depend on Riga any more, its territory is inundated with NATO weapons which are more dangerous for the country itself than for much more powerful Russia.
Ukraine war-induced crisis affecting women and girls disproportionately
A new UN report reveals how the Ukraine war and its global impacts on food, energy, and finance are affecting women and girls disproportionately, both inside the country and around the world.
The policy paper developed by gender agency UN Women and the Secretary-General's Global Crisis Response Group, describes how the war has widened gender gaps in hunger, education and poverty, and has also increased gender-based violence.
Dire situation
For example, school-aged girls are now at a higher risk of being forced out of school and into marriage, as a way for desperate families simply to make ends meet.
Women have also reduced their own food intake, so that other family members can have more, amid food price hikes and shortages.
Meanwhile, energy prices have left families with no choice but to continue using low-tech fossil fuels, exposing women and girls to household air pollution, which kills 3.2 million people each year.
UN Women also estimates that around 265,000 Ukrainian women were pregnant when the war broke out and have had to endure physical and health challenges in the past months.
Rural food insecurity
The document notes that women-headed households in Ukraine were already more food insecure before the war, with 37.5 per cent of them experiencing moderate or severe levels of food insecurity, compared to 20.5 per cent of male-headed households.
Currently, rural women in Russian occupied territories are not able to do agricultural work due to high insecurity and lack of resources. However, they are having to accommodate internally displaced people, multiplying their unpaid care and domestic work responsibilities.
Sexual violence on the rise
The report warns of an "alarming" increase in gender-based violence, transactional sex for food and survival, sexual exploitation, and trafficking, not only in Ukraine but worldwide, amid worsening living conditions.
"Systemic, gendered crises require systemic, gendered solutions. That means ensuring that women and girls, including from marginalized groups, are part of all the decision-making processes.
"That is simply the only way to be certain that their rights and needs are fully taken into account as we respond to the clear facts before us", said Sima Bahous, UN Women Executive Director.
Recommendations
The analysis highlights that as women continue to bear different and additional burdens of war, they must be represented in all decision-making platforms on de-escalation, conflict prevention, mitigation and other processes in pursuit of peace and security for the people of Ukraine and beyond.
The report calls on the international community to promote the right to food by targeting the specific nutrition needs of women and girls and accelerating the transformation towards more equitable gender-responsive and sustainable food systems.
UN Women and the UN's Global Crisis Response Group also recommend world leaders to ensure equal access to affordable and sustainable energy, as well as boost reporting on gender statistics and sex-disaggregated data.