The Blame Game: Finding Fault in Greater Caspian Human Rights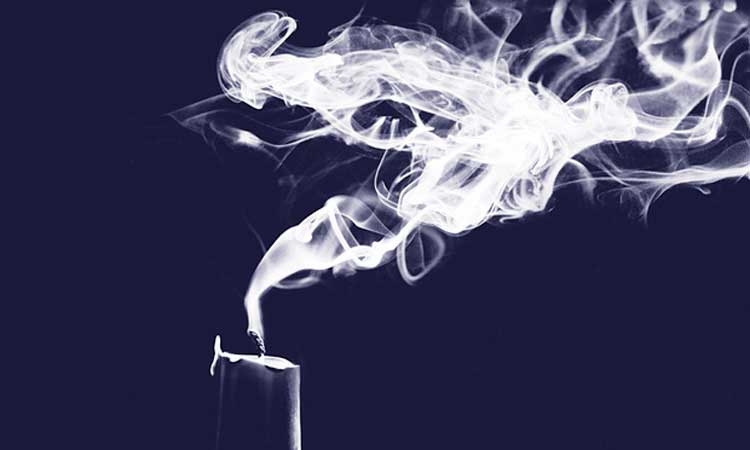 A wonderfully informative, if also somewhat depressing, report has just come out from The Foreign Policy Centre, based in London, where the effort was made to understand why there seems to be a lack of transparency and accountability across Parliamentarian International Organizations as concerns recognizing and documenting and challenging human rights abuses across the Post-Soviet space, including the Greater Caspian region.*
More specifically, the investigation capitalized on access to data and personnel within the Parliamentary Assembly of the Council of Europe (PACE) and the OSCE Parliamentary Assembly (OSCE PA). The chief purpose was to basically assess the assessors: were the organizations put in charge of supposedly overseeing the proper development of human rights and civil governance across the former Soviet Union actually doing their duties effectively and compellingly. If not, why?
Together with previous studies conducted by fine organizations like the European Stability Initiative in Germany, the overall conclusions are not inspiring. The relatively famous concept of 'caviar diplomacy' (which has been written about at length in a previous issue of our own Greater Caspian Project), where favors are performed or misdeeds are forgiven or dismissed in exchange for personal gifts and benefits, has seemingly been accented by a veritable plethora of other complicating factors, all of which serve to undermine the proper promotion of human rights and good governance across this great region. These complicating factors in addition to 'caviar diplomacy' break down as follows:
Lack of knowledge: In short, most Parliamentarians across Europe put in charge of a particular country often have no direct experience or educational training on said country. Perhaps worse, efforts to 'engage and learn' can often be relegated to extremely short trip visits with highly 'managed' excursions organized by country authorities that, obviously, have a vested interest in showing the Parliamentarian in question the rosiest of pictures and most progressive of achievements. As a result, reports produced by the international organizations tend to be terribly skewed and inaccurate.
Belief in 'the power of persuasion' through active engagement: This is something akin to a political neo-paternalism, where the European actors in question believe that the only way to evolve and progress 'emerging democracies' is to give them benevolent guidance and engagement. In other words, success depends on the Western Europeans being able to show the 'ungovernables' how to govern. Even if done with the best of intentions, it is easy to see how quickly this tactic can go off the rails in terms of respect and responsibility. Even weaker seems to be the belief that there is a direct causal link between 'dialogues' and 'structural change.' So far, at least, that causal link seems decidedly thin.
Circling the wagons: For Parliamentarians there seems to be an 'empathizer' element for their fellow Post-Soviet/Greater Caspian legislators, in that they recognize their learning peers often face far harsher and more critical political crises, barriers, and obstacles. Consequently, this empathy identification is incurring a forgiveness quotient on transgressions against human rights and civil freedoms, or at least the ability to 'understand' how some slips can occasionally happen. In America, this would most often be categorized under the rubric of 'not wanting to throw the baby out with the bathwater.'
Parties of the world unite: Many parties across Europe forge international alliances with each other. As time goes by, some of these partnerships form deep ties as literal bridges between East and West. There is at least compelling anecdotal evidence to suggest that some of these bridges have induced negative consequences, where members of the European bodies seem willing to be less harsh on violations when taken by members of sister organizations and parties. The European People's Party, for example, took a light-handed approach to human rights violations in Georgia when the sister party United National Movement was in power. When UNM fell out of power and moved into the opposition role, however, EPP suddenly seemed more enthusiastic and vociferous about touting governmental transgressions coming out of Tbilisi. This same trend also tends to make very weird alliances of disparate groups with wildly varying agendas and interests. In the confusion, local populations will suffer from bad governance that never gets called out. The most colorful example of this is how the European Democrats group brings together Britain's Conservative Party, Turkey's ruling Justice and Development Party, Azerbaijan's ruling New Azerbaijan Party, and some of Armenia's ruling elite parties. This kaleidoscope of political agenda-confusion only seems to create a lack of coherence and consensus on rulings over human rights and good governance.
Political 'realism': In this case realism is just code for foreign-policy-strategic-business-as-usual. As in, a country in the West, while sincerely being concerned about human rights and good governance in all states, is not going to be so concerned about it as to limit, constrain, or hinder its own pursuit of national interests and security. So whether it is the prioritization of new economic opportunities, trade, and investment or some country forming a strategic lynchpin in a greater global security plan against terrorism, it is clear that human rights and good governance are 'flexible priorities' that will rise and fall according to the importance of other states' considerations of their own realpolitik.
Anti-Imperialism: This is something of a rather strange international version of American 'political correctness' in the late 20th century. In this case we have a strange unity between the radical left and the radical right, laying claim that any Western nation giving lectures or making demands about human rights 'standards' is akin to a moral imperialism and an ignorance of unique cultural traditions. The implication being that the so-called less-developed political cultures of the former Soviet Union/Greater Caspian region need to be left alone to develop their human rights standards at their own pace and in line with their unique cultures. Amazingly, this has some traction with Parliamentary bodies across Western Europe.
"All politics is local": To utilize a political cynicism, this finding indicates that how much a Parliamentarian cares, or does not care, about human rights abuses in any given country is a direct reflection of how big or how small that country's diaspora may be within his/her own constituency back home. This obviously creates a wildly diverse sliding scale of empathy and importance, with none of the assessment values based on empirical reality or critical gravity. Rather, it is just about whether or not the Parliamentarian in question can politically afford to pay attention to it or ignore it. Too often, whichever version plays best with the home crowd seems to be the option that carries the day.
"Caviar-flavored" diplomacy: Unlike the previously mentioned caviar diplomacy, which is a simple and brazenly open system of corruption via bribery, extortion, and/or blackmail, caviar-flavored diplomacy is perhaps a level below but still ultimately detrimental. In this case it describes political/economic/diplomatic behavior that is clearly inappropriate and unethical but is not immediately transactional in nature. This usually involves a tit-for-tat quid pro quo, where in exchange for a Parliamentarian's willingness to look the other way or not criticize too harshly an improvement in personal networking contacts will occur or lucrative economic opportunities will be promised. There is some evidence that this is becoming favored over straight caviar diplomacy simply because there is at least some element of plausible deniability for the Parliamentarian, as the payoff comes later on, thereby making it harder to draw an explicit link between a particular vote and the benefit.
What we can ultimately see from these findings is that the tendency in the West to shake its diplomatic head in disgust at the lack of progress on important issues like human rights and good governance across the greater Caspian region is insincere, as it is not taking place in a political vacuum. Many of the structural barriers like corruption and lack of institutional history are not only being exacerbated by the very people meant to be responsible for improving the situation, but it is arguable that the conditions sometimes become worse because of the involvement of the overseeing group from the West. We should try to remember this whenever we read the unfortunate reports coming out of the region on human rights and proper governance: dark diplomacy, unfortunately, seems to be just as prevalent in the overseers as the overseen.
*For the full report, please see: Institutionally blind? International organisations and human rights abuses in the former Soviet Union, edited by Adam Hug, Foreign Policy Centre, London, February 2016.
Revisiting the Ukraine- Russia- EU triangular dynamics
With the narrative that floats around, one is tempted to think that the Ukraine crisis is all about Crimea; that it started and ended there. So what about the internal oblasts like Odessa, Kharkiv, Luhansk, and Donetsk (the South- Eastern regions) where a protracted conflict broke out? Are they not part of the resolution to the Ukraine crisis? But before any party decides on how to resolve the Ukrainian crisis, it is crucial to understand what needs to be resolved.
What needs to be Resolved?
First, the negotiating status. Formal peace talks began with the Minsk-I ceasefire in September 2014 but Kyiv refused to engage with rebels as negotiation partners, even while Kyiv's negotiators had no official status, proceeding to brand rebels as 'terrorists' (Matveeva, 2018, p. 260). For as long as the insurgents are not considered cohorts in negotiating a peace deal and power sharing arrangements, the Ukraine crisis will not resolve. Second, the political fate of the insurgent territory. At the crisis's outset, Donbas seemed to concord with Russia about the federalization idea (Davies, 2016, p. 737), but as the conflict progressed, rebels' aspirations were geared either towards complete independence or irredentism with Russia – the former, Ukraine would never give, and the latter, Russia did not want. The 'Special Status' option running into a political impasse coupled with Ukrainian civil activist efforts against Minsk agreements meant that the crisis was not ripe for peace from Kyiv's side. On the split side, the Donbas rebels' dissatisfaction with Moscow and Kyiv for neglecting rebel wishes also meant that the crisis was not ready to be resolved from their side either. All parties were dissatisfied with the outcomes. It is not wrong therefore to say that Ukrainian nationalism and monist identity approach was only becoming stronger with rebels' resistance to Kyiv's biddings. Thus, for as long as the rebels are not awarded some sort of autonomy or freedom to live their "Russianness," the crisis will not be resolved. At the same time, for as long as the rebels are firm on irredentist motives instead of attributing some form of loyalty to Kyiv, the SE-Ukraine crisis will prolong and cannot be resolved. It goes without saying that the resolution needs to be political, not military. As with any conflict, ceasefires are only temporary arrangements for until a greater political plan is formed. As the many (failed) ceasefire attempts indicate, Ukraine needs to seriously determine a political solution for the conflict to truly stop.
Ukraine Crisis and European Security
No matter how the Ukraine crisis is resolved, some things from the crisis serve as important notes for European security. First, the Donbas conflict is a strong reminder that for regional stability and order, it is necessary to devote attention to grassroots rebellions instead of single-mindedly fantasizing over the "all-Putin" narrative. Crimea was the tip of the iceberg; it is possible that such dormant grassroots rebellions could foment and induce a regional domino effect throwing the fragile balance off the continent. Second, it is unreasonable to take insurgent groups' military organization and political aspirations for granted. Within Ukraine, rebels have showed the skill and experience needed to spontaneously mobilize and acquire modern warfare methods, which means, that such revolutions can very much happen despite state defense methods. Was (is) Ukraine prepared for this? Are Kyiv's European friends prepared for this? Furthermore, when grievances are addressed in the form of violent conflict, a pro-war culture unites people with similar ideologies. How can Europe stop European fighters from fighting in Donbas? The moment that a cultural war becomes war-culture is indeed tricky – so Europe needs to take into account the strength of identities, symbols, and beliefs, and how that can affect the fragile security in the region, instead of brewing the 'Russia-orchestrates-all' beverage. Lastly, with whatever political resolution that Ukraine comes up with, European security and stability is only possible with Russia's cooperation. Antagonizing Russia will not help integrate pro-Russian factions within pro-West states like Ukraine. This would mean not only cooperating with Russia for further regional stability, but also not isolating it. Russia's past attempts of halting the Novorossiya project in Donbas, postponing elections in rebel territories, enthusiasm for peace prospects including suggesting UN peacekeeping troops cannot be simply rewarded with more economic sanctions. That defeats good faith from Russia. This causes Russia to turn away from cooperation with the EU, and with it, induce its pro-Russian supporters (scattered all over the FSU) to imitate the same.
Ukraine Crisis and Russian Security
If a political-military resolution is found to end the Ukraine crisis, it has some implications on Russian security too. First, Russia needs to be prepared for calls to the 'Russian World.' A population who was driven to go to war because they had faith Russia would repeat Crimea means that such dormant attitudes maybe present within other FSU populations. Matveeva (2018, 286) states that "Russia does not have a universalist approach to regional conflicts," and Donbas is a clear example of that. Whatever the resolution is agreed upon for Ukraine, a big question that looms over Russian security is about how it would take care of regional military confrontations. Russia uses a bilateral and multilateral approach in order to bind states into a regional order, but the aspect about a military confrontation remains unanswered (Slobodchikoff 2014). Whether we look at CIS or some other multilateral organization, there needs to be some forum which either addresses collective security operations (actual military confrontations) or allows Russia to intervene as necessary. The Collective Security Treaty Organization (CSTO) has been a good tool for Russia in integrating Eurasia against external threats (Hansen 2013), but has Russia seriously considered civil and transnational (internal) conflicts which can turn into full-blown civil wars if allowed? Even if Russia finds it pointless to entertain civil skirmishes like the one in Donbas, how can it ignore the fundamental drive – Novorossiya– which served as the rebels' motivational catalyst? All this indicates that Russian security is invariably a matter of regional stability, very much taking into account Ukraine. So, it is only in Russian security interests to mollify such uprisings using support from mainland governments and/or a multilateral security architecture, thereby standardizing its approach to such regional hostilities. Unless, of course, it is Russia's wish to stay mysterious with its security approach. If that be so, such an approach does not bode well for regional security. Secondly, for any sort of crisis resolution to sustain, Russia will have to understand Kyiv's perspective. Although it has to rush to aid its Russian World when she summons her, Moscow cannot overplay this cultural dimension so much as to explicitly challenge the West and thereby feed into the Western normative discourse. Ukraine will be more than unwilling to make any more concessions past Crimea, so Donbas's resolution (when it happens), would require sacrifices on both fronts and acknowledgment of bitter history.
Of course rebels in Donbas or Kyiv, the governments in Moscow and Kyiv, as also the wider continents of Europe and America would appreciate a true peace, but 'peace' cannot be viewed as an absolute dichotomy: either my way or the highway. A ceasefire may bring about a transient military resolution, but without a political one unanimously agreed by involved parties, it is unlikely that the Ukrainian crisis will end in spirit.
In order to avoid such future conflicts, both Russia and Europe must understand how overlooked conflicts such as those in Donbas have security implications for both of them. For Russia, it means acknowledging the dormant (but very potent) society within the Russian World, as also Russia's obligation as leader of that world – and while doing all of this, maintaining a delicate balance between itself and the West. For Europe it means acknowledging indigenous uprisings, giving due value to cultural enthusiasm uncontaminated by political conspiracies that feed in the all-Putin perspective, and faithfully cooperating with Moscow to attain regional stability.
So as we see, there is much theoretical resolution to the Ukraine crisis and how that will affect Russian and European securities, but practically, one has to wait to see. As Matveeva (2018,298) writes, "we can only hope humanity survived in those who went through it," to which it would do well to add: I hope some foresight and rationality is present in those who are to resolve it.
How to Make Peace in Ukraine Five Years After Minsk II
Authors: Andrey Kortunov and Hubertus Hoffmann
Five years ago, in February 2015, the first steps towards a vision for peace in Ukraine were taken with the Minsk II agreement. Five years is a long time not only in human life, but also in European history: World War I only lasted four years, and World War II was only two years longer. Five years after Minsk, the crisis in and around Ukraine is yet to be resolved, and the country remains a bleeding wound of Europe with a profound negative impact on the overall relationship between the Russian Federation and the West. The tragic deaths of more than 12,000 people and more than 23,000 injured remind us of the human suffering in this conflict on all sides.
Many hoped that the Normandy summit in December 2019 would become a historic breakthrough, but the outcome of the meeting was quite modest. At best, the four leaders made a cautious step towards freezing the conflict rather than solving it. Protracted and painful discussions in Paris once again demonstrated that there is significant mutual resistance on both sides regarding a genuine settlement. Too many politicians in both Kiev and Moscow still believe that time is on their side, or, at least, that the risks associated with maintaining the current status quo in Donbass are lower than risks resulting from a status quo change.
In order to reach a breakthrough, we need to demonstrate enhanced creativity and out of the box thinking a la Albert Einstein, who observed, "Imagination is more important than knowledge…we can't solve problems with the same kind of thinking we used when we created them." One of the ways to ignite creativity is to look beyond the current crisis seeking mindset and adopt the positive crisis resolution experience accumulated in Europe.
Why South Tyrol?
European history knows many examples of how complex territorial, ethnic, confessional and other conflicts can last for many years and even decades without any clear prospects for a "final" solution. Take, for instance, the Armenian-Azeri dispute over Nagorno-Karabakh or the Serbia-Kosovo unfinished divorce. On the other hand, there are also success stories that we should not forget. One of the latter is the Alto Adige (South Tyrol) settlement of the dispute between Italy and Austria. This case, in our view, has certain similarities with the situation in East Ukraine.
South Tyrol was a bone of contention between the newborn Italian Republic and the Republic of Austria for decades. The conflict has never reached the scale of what we are witnessing today in East Ukraine, but it also generated violence, ethnic hatred and victimization. Moreover, it poisoned Austrian relations for a long time. After World War II, from the beginning of negotiations in 1947 until 1971, a series of agreements recognized equal rights for all citizens, despite their language, as well as a balanced decentralization of administrative, legislative, executive and economic competences to be exercised autonomously over the regional territory.
Historical and cultural bonds within the Austrian-Germanic world, Italy's Trentino- Alto-Adige (South Tyrol) sought a highly autonomous status within the Italian Republic constitution. The process of deriving this status shows the value of reaching an agreement based on a high level of regional autonomy in political, economic, and cultural issues. This status received an appropriate codification within the Italian constitution. This approach eased the institutional balance between the centre and periphery, defusing, in the medium to long term, potentially disruptive political unrest.
South Tyrol successfully consolidated its autonomy over the last decades, fostering ties between the central state authority and the peripheral regional authority. Now, the German-speakers there live peacefully within Italy as citizens of the European Union.
This integration-through-decentralization process into the Italian national identity shows how a widely shared process and agreement recognizing a high level of institutional autonomy would lead, in the medium-to-long term perspective, to constructive and balanced power-sharing, stability and economic development. This achievement is particularly spectacular, given the long history of Austrian-Italian conflicts and even wars.
What Would It Mean for Donbass?
Italian Prime Minister Matteo Renzi had every reason to refer to the "South Tyrol model" at his meeting with President Vladimir Putin on March 5, 2015. The Russian leader welcomed it as a "valuable suggestion to resolve the situation". After three hours of discussion in Moscow regarding the EU-Russia crisis involving Ukraine, Putin and Renzi gave a joint press-conference to review their discussion and proposals.
The Italian Prime Minister said, "I think it's worth highlighting the crucial step forward made," regarding the signature of the Minsk Agreement. "We will work to implement the statements of this Agreement. Europe and Italy can become a reference point." Italy in particular, according to the Prime Minister, might "provide all possible support for a solution concerning the urgent request of a new status and a wider autonomy to be granted to the Eastern Ukrainian Regions held by the separatists. We had a wonderful experience in Trentino-Alto Adige (South Tyrol). This is an excellent example of how you can successfully solve the problems of decentralization."
"We agree that both the parties have to respect the Minsk II Agreement, paving the way to a peaceful solution," stressed Russian President Putin. He added the need for a broader political dialogue involving the rebel strongholds of Donetsk and Luhansk as well. "We expect Italy, in its national capabilities and as a major European Union member, will play a key role in this process," he argued. Putin told the media, "The Prime Minister made several valuable suggestions about what could be done to resolve the situation in the future. The situation there remains difficult, and we have to stop the fighting, killing and destroying cities." The conflicting parties should strictly comply with the agreements reached in Minsk. "I count on more active help of the EU."
If referred to within the context of the situation in Eastern Ukraine, many ingredients constituting the Austrian-Italian deal could help to settle the Donbass conflict, all the differences between the two cases notwithstanding.
The same rights extended to the local German population in Alto Adige (60 per cent in 1971) should be given to the predominantly Russian speaking (and Russia-oriented) locals in the Donbass. Rights similar to those preserved by Rome as the central government in Italy should be assigned to Kiev. Both languages should be granted official status, and no discrimination of any minority and cultures should be practised in Donbass.
Of course, this arrangement implies that the territory will be Ukrainian, including border-control. The Donbass should be de-militarized. That also applies to the Russian-Ukrainian border like it was the case with the Austrian-Italian border. The status of autonomy calls for guarantees embedded in the Ukrainian constitution, rather than merely a law, which could be changed at any time.
The South Tyrol experience also suggests that it would be impossible to solve and formulate all principal or small regulations for autonomy under Ukrainian law, as it adds up to several thousand details. Therefore, a smart framework agreement is needed and would lay the groundwork for ensuring the rights of ethnic Russians in the Donbass on the same level as those of ethnic Germans in South Tyrol. Such an agreement would also guarantee rights to Kiev similar to those of Rome. Leveraging this framework agreement as the model for Eastern Ukraine seems to be the only reliable way to handle the autonomy smoothly and avert further crisis.
The Austrian-Italian experience also suggests that there will be many bumps on the road to reconciliation and reintegration. To deal with these bumps, it would be helpful to establish a standing Donbass committee with ambassadors from each country within the OSCE in Vienna, with a special best practice team involving Austria and Italy. This committee could appoint an Ombudsman to handle complaints and resolve disputes. The Ukrainian government, together with the Donbass OSCE committee, should prepare an annual progress report and present it to the Verkhovna Rada.
What Is Missing?
Matteo Renzi came up with his proposal in March 2015. Unfortunately, not much has been done to apply the lesson of South Tyrol to Donbass. Therefore, the critical question is why implementing a strategy similar to South Tyrol in Donbass is not yet considered.
The answer, in our opinion, is in the international environment and the nature of the Austria-Italy relations. By the time of the South Tyrol deal, both Austria and Italy considered themselves organic parts of a greater European family of nations. This is despite the fact that Austria, even now, is not a NATO member and only joined the EU in 1995, 24 years after the agreement on South Tyrol had been reached.
Neither country had a fundamental identity problem that could feed radical nationalism and block a settlement. Their respective national identities emerged long before the deal was achieved. Neither side was fearful of aggression, deliberate provocation or gross interference into domestic affairs from the other side.
Both Vienna and Rome saw many advantages in building their economic, political and humanitarian ties with each other. Both Austria and Italy experienced rapid economic growth followed by an expanding middle class, vibrant civil society, maturing political institutions and successful fight against populism, political radicalism and nationalism. No external player in or outside of Europe demonstrated any interest in instigating the conflict through supporting one of the sides. In other words, the overall environment for reaching a compromise was overwhelmingly positive.
Unfortunately, most of these preconditions are currently absent in the case of Donbass. Therefore, we cannot push for the application of the South Tyrol model until such prerequisites are created. This will be difficult, but not impossible.
Going Beyond Minsk
Using the best practice from South Africa, one then is lead to think of a Truth and Reconciliation Commission for Donbas, reporting live on TV in Ukraine and Russia with an annual report. More than twenty countries have done this successfully in the past.
However, the problem of reconciliation is not limited to Donbass only. Both Russia and Ukraine today lack the know-how for true reconciliation, which had been mustered by Austria and Italy after World War II. Let us all learn from the American philosopher Eric Hoffer who said, "A war is only won after you have turned your enemy into a friend." We can draw upon the lessons of other European states that have mastered the art of reconciliation, including decentralization, after two bitter world wars.
The governments, political parties, opinion leaders and media should learn how to make peace with (former) enemies and utilize European best practices – such as in South Tyrol or Northern Ireland. For the Russian population in Ukraine and all other minorities, including Hungarians and Tatars, fresh Ukrainian Codes of Tolerance should be implemented. The Kiev government should appoint a Minister for Tolerance and Reconciliation with sufficient staff and funding. The United Arab Emirates established the first minister for tolerance in February 2016. The tolerance minister in Kiev would promote respect toward all ethnic and religious minorities in Ukraine and report annually to the parliament and the OSCE in the form of a Ukrainian Codes of Tolerance and Reconciliation Report. Within the context of reconciliation, an amnesty committee would be established, as in South Africa, for people from all conflict parties.
Rebuilding trust will not get us too far until we build the economic foundations of the settlement. The goal should be to turn Donbass from a headache into an opportunity for all. We propose establishing a special reconciliation fund for the region, financed equally by the EU, the US, and the Russian Federation, and utilized to rebuild destroyed infrastructure. By rebuilding, we do not mean restoring the region as it was back in 2013 – this is hardly possible and rather undesirable. We suggest turning the devastated war area into a modern and vibrant ecosystem attractive to both international investors and millions of refugees and displaced persons.
Carefully designed and skillfully localized reforms can stimulate new jobs, especially for small businesses. It is essential to address burning issues of documented property ownership, competitive access to capital, legal enforcement of contracts, governmental and regulatory transparency, and rules that promote and safeguard foreign direct investment. The environment presents yet another challenge, but also another opportunity for multilateral cooperation in Donbass with the European Union taking upon a leadership role.
At the same time, the European Union should move in the direction of a free trade agreement with Russia and other members of the Eurasian Economic Union. A new Ostpolitik by Ursula von der Leyen could help to bring Europe closer together via trade and visa-free travelling.
Towards a New European Security Architecture
A new, fresh and intense dialogue between NATO and Russia, including the discussion of a non-aggression pact and new arms control agreements, is now needed. It was counterproductive to freeze the NATO-Russia Council in April 2014 as punishment. This forum, meant for crisis management, is now active again. It took too long to understand that we need more, not fewer, meetings during crises. Despite many state-banquets and vague speeches in the past years, real discussions were missing for far too long. The western "no-talk no-meetings approach" neglected the lessons learned in the months before World War I.
The dialogue about a common security structure in Europe should start with fresh bi-monthly meetings of the NATO-Russia Council in Moscow and Brussels, as well as in other NATO capitals. Russia and NATO should openly discuss all strategic military issues to find solutions to alleviate tensions and promote cooperation, with several working-groups established for major political, technological, or geographic regional concerns, including mutual threats.
A high-ranking NATO-Russia Summit should be held in Moscow to discuss security issues openly. At this summit, NATO and the Russian Federation should declare not to utilize their military capabilities against each other. They will not use their forces, equipment, active or non-active soldiers or allow those activities against each other.
Both Moscow and Kiev should find their rightful places in the new European security architecture. Confidence building measures between Russia and Ukraine should become a part of a broader CBM system between the East and the West of the continent.
In this new environment, we can broaden the limits of what is possible. All sides have to look for a creative compromise, based on respect for international law, recognizing the national interests and minority rights of all stakeholders, while drawing upon best practices in Europe.
The ultra-nationalists on both sides will be disappointed. Still, only a broad political compromise would be in the national interests of Ukraine, the Russian Federation, the EU, the United States of America and the international community.
We all need humanity, creativity and efficiency for a new Europe 3.0.
External Implications of Domestic Reforms in Azerbaijan
The restructuring of the governance system, the appointment of Western-educated young professionals to the leading positions, and more decisive fight against corruption in energy-rich Azerbaijan promise a quicker betterment of the internal socio-political situation and allows the country to overcome the challenges posed by volatile energy prices in the global market. These developments in the South Caucasian country have, however, some implications for the wider region in general, for its immediate neighborhood in particular.
Azerbaijan's political system has gone through a remarkably stable period since 1993 when Heydar Aliyev was elected the President of the then just two-years old republic in gravely troubled times for the country amidst the war with Armenia and tensed domestic situation. In a short period of time, President Aliyev managed to reach ceasefire with Armenia, quell separatist movement in the south, sign important contracts with Western oil companies, and navigate the country through troubled geopolitical waters. There have been few changes to the political system established at that time as it, supported by lucrative revenues from oil and gas exports, provided necessary conditions to implement the overall priorities of the country. As an American expert aptly observed, "There was simply enough money to keep almost everyone happy".
The latest political and economic challenges the country confronted due to new realities in the international relations, however, revealed some shortcomings of this system and necessitated comprehensive reforms. Important to note that, this process had started even before the start of sharp fluctuations in oil prices since 2014. The optimization of the public services at an unprecedent pace exemplified by the establishment of the Azerbaijani Service and Assessment (ASAN) in 2012 strictly reduced the Soviet-style bureaucratic procedures marred by unbridled corruption. These measures were back then lauded by many international observers primarily for "eliminating the conditions that [were] conducive to corruption".
The existence of strong centralized government has allowed the authorities to initiate and implement such amendments with immediate effect at all levels of the political establishment. The past year of 2019 marked the zenith of these changes in Azerbaijan. The replacement of the old cadres, some of whom held their positions at the highest posts in the government since 1990s,with younger and mostly Western-educated people, the dissolution of the unpopular parliament on the ground of its failure to catch up with the reform process and calling for snap parliamentary elections were some of the changes made in 2019. In the course of this process, in December, for the first time in the history of post-Soviet Azerbaijan, a regional executive head was arrested on charges of corruption and theft committed during his service.
The reforms have been, however, not confined to the political branch of the government. Over the last few years, the country has made immense efforts to diversify economy and reduce the dependency on oil and gas reserves that still supply major segment of national revenues. The government targets a quick development of the so-called non-oil sector which primarily includes tourism, agriculture, national industry, transport, logistics and communications. President Ilham Aliyev repeatedly highlighted in the recent year that the reforms would be expanded, and they are inevitable and irreversible.
The provision of the favorable business environment and independent judicial system has been on the top of the agenda. The achievements reached have also reflected in the Economic Freedom report by the Heritage Foundation where Azerbaijan's ranking progressed from 91stto 60th in 2019. According to the report, Azerbaijan's "overall score has increased…, led by a dramatic rise in judicial effectiveness and higher scores for property rights and government integrity that offset declines in labor freedom and fiscal health."The new situation makes it possible for the country to recover from the economic shocks of 2015 when it went through devaluation twice in a year.
These developments in Azerbaijan have, however, some implications for the wider region in general, for the country's immediate neighborhood in particular.
First and foremost, as the reforms promise that the country will maintain its leading role in the economic map of the South Caucasus, Azerbaijan will likely continue to have necessary financial resources to invest in large-scale transportation and economic projects. The new generation of technocrats, transparency in financial management, and fair judiciary are other factors that bode well for the future of Azerbaijan's economy. This is highly important for the South Caucasus as most of the monumental projects in the region would have not been possible without the financial backing of Azerbaijan.
For example, the construction of the Baku-Tbilisi-Kars railway, which connects Azerbaijan with Georgia and Turkey and boosts the region's appeal as a hub on the transportation route between Europe and China, has been financed solely by the Azerbaijani side. Likewise, the ongoing construction of a new Baku International Sea Trade Port (Alat), which targets to be the biggest multi-purpose port in the Caspian Sea, with a potential capacity to handle 25 million tons of cargo per year, will be completed thanks to economic recovery of the country.
In the meantime, Baku continued to expand its relations in the neighborhood with major partners like Turkey, Russia, Kazakhstan, Belarus and Ukraine, embarking in 2019 on ambitious transportation and energy projects, starting from China's Belt and Road Initiative, and to launching TANAP gas pipeline on November 30, 2019, targeting the European market. These projects have a regional significance and are as hugely important for the economy of the participating countries from the region as for that of Azerbaijan.
The internal political and economic situation in Azerbaijan has also a very critical link with the regional security in the South Caucasus. The country's multi-faceted relationship with its north-western neighbor, Georgia, has proved itself utmost important for the latter in the most troubled periods. Azerbaijan provided Georgia with crucial support in 2008 which helped its neighbor to overcome the challenges posed by sudden disruption of the trade with the country's major partner Russia. Azerbaijan, with its oil and gas exports and investments, have often played an indispensable role for the Georgian economy. In 2019, Azerbaijanis ranked first in the number of foreigners visiting Georgia which provide an important contribution to its tourism revenues. The political stability and economic well-being in Azerbaijan aimed to be maintained by the recent reforms will boost the existing dynamics between the two countries which are vital for their national security in general.
The domestic reforms in Azerbaijan provides also a useful opportunity to revitalize the country's relationship with its Western partners. The optimization of the public services, the rejuvenation of the government and the new political atmosphere built by the recent changes are all in line with the targets declared by the Eastern Partnership program of the EU and need to be supported. The new situation also promises a push for Azerbaijan's relations with the United States as Svante Cornell, Director of the American Foreign Policy Council's Central Asia-Caucasus Institute, suggested in October 2019: "The reform effort in Azerbaijan provides an opportunity for the U.S.-Azerbaijan political dialogue to be centered on positive cooperation, and thus to strengthen rather than weaken the bilateral strategic dialogue."