The Blame Game: Finding Fault in Greater Caspian Human Rights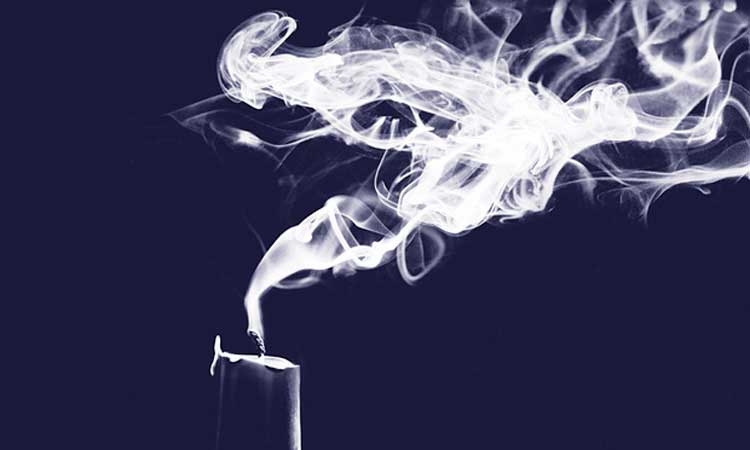 A wonderfully informative, if also somewhat depressing, report has just come out from The Foreign Policy Centre, based in London, where the effort was made to understand why there seems to be a lack of transparency and accountability across Parliamentarian International Organizations as concerns recognizing and documenting and challenging human rights abuses across the Post-Soviet space, including the Greater Caspian region.*
More specifically, the investigation capitalized on access to data and personnel within the Parliamentary Assembly of the Council of Europe (PACE) and the OSCE Parliamentary Assembly (OSCE PA). The chief purpose was to basically assess the assessors: were the organizations put in charge of supposedly overseeing the proper development of human rights and civil governance across the former Soviet Union actually doing their duties effectively and compellingly. If not, why?
Together with previous studies conducted by fine organizations like the European Stability Initiative in Germany, the overall conclusions are not inspiring. The relatively famous concept of 'caviar diplomacy' (which has been written about at length in a previous issue of our own Greater Caspian Project), where favors are performed or misdeeds are forgiven or dismissed in exchange for personal gifts and benefits, has seemingly been accented by a veritable plethora of other complicating factors, all of which serve to undermine the proper promotion of human rights and good governance across this great region. These complicating factors in addition to 'caviar diplomacy' break down as follows:
Lack of knowledge: In short, most Parliamentarians across Europe put in charge of a particular country often have no direct experience or educational training on said country. Perhaps worse, efforts to 'engage and learn' can often be relegated to extremely short trip visits with highly 'managed' excursions organized by country authorities that, obviously, have a vested interest in showing the Parliamentarian in question the rosiest of pictures and most progressive of achievements. As a result, reports produced by the international organizations tend to be terribly skewed and inaccurate.
Belief in 'the power of persuasion' through active engagement: This is something akin to a political neo-paternalism, where the European actors in question believe that the only way to evolve and progress 'emerging democracies' is to give them benevolent guidance and engagement. In other words, success depends on the Western Europeans being able to show the 'ungovernables' how to govern. Even if done with the best of intentions, it is easy to see how quickly this tactic can go off the rails in terms of respect and responsibility. Even weaker seems to be the belief that there is a direct causal link between 'dialogues' and 'structural change.' So far, at least, that causal link seems decidedly thin.
Circling the wagons: For Parliamentarians there seems to be an 'empathizer' element for their fellow Post-Soviet/Greater Caspian legislators, in that they recognize their learning peers often face far harsher and more critical political crises, barriers, and obstacles. Consequently, this empathy identification is incurring a forgiveness quotient on transgressions against human rights and civil freedoms, or at least the ability to 'understand' how some slips can occasionally happen. In America, this would most often be categorized under the rubric of 'not wanting to throw the baby out with the bathwater.'
Parties of the world unite: Many parties across Europe forge international alliances with each other. As time goes by, some of these partnerships form deep ties as literal bridges between East and West. There is at least compelling anecdotal evidence to suggest that some of these bridges have induced negative consequences, where members of the European bodies seem willing to be less harsh on violations when taken by members of sister organizations and parties. The European People's Party, for example, took a light-handed approach to human rights violations in Georgia when the sister party United National Movement was in power. When UNM fell out of power and moved into the opposition role, however, EPP suddenly seemed more enthusiastic and vociferous about touting governmental transgressions coming out of Tbilisi. This same trend also tends to make very weird alliances of disparate groups with wildly varying agendas and interests. In the confusion, local populations will suffer from bad governance that never gets called out. The most colorful example of this is how the European Democrats group brings together Britain's Conservative Party, Turkey's ruling Justice and Development Party, Azerbaijan's ruling New Azerbaijan Party, and some of Armenia's ruling elite parties. This kaleidoscope of political agenda-confusion only seems to create a lack of coherence and consensus on rulings over human rights and good governance.
Political 'realism': In this case realism is just code for foreign-policy-strategic-business-as-usual. As in, a country in the West, while sincerely being concerned about human rights and good governance in all states, is not going to be so concerned about it as to limit, constrain, or hinder its own pursuit of national interests and security. So whether it is the prioritization of new economic opportunities, trade, and investment or some country forming a strategic lynchpin in a greater global security plan against terrorism, it is clear that human rights and good governance are 'flexible priorities' that will rise and fall according to the importance of other states' considerations of their own realpolitik.
Anti-Imperialism: This is something of a rather strange international version of American 'political correctness' in the late 20th century. In this case we have a strange unity between the radical left and the radical right, laying claim that any Western nation giving lectures or making demands about human rights 'standards' is akin to a moral imperialism and an ignorance of unique cultural traditions. The implication being that the so-called less-developed political cultures of the former Soviet Union/Greater Caspian region need to be left alone to develop their human rights standards at their own pace and in line with their unique cultures. Amazingly, this has some traction with Parliamentary bodies across Western Europe.
"All politics is local": To utilize a political cynicism, this finding indicates that how much a Parliamentarian cares, or does not care, about human rights abuses in any given country is a direct reflection of how big or how small that country's diaspora may be within his/her own constituency back home. This obviously creates a wildly diverse sliding scale of empathy and importance, with none of the assessment values based on empirical reality or critical gravity. Rather, it is just about whether or not the Parliamentarian in question can politically afford to pay attention to it or ignore it. Too often, whichever version plays best with the home crowd seems to be the option that carries the day.
"Caviar-flavored" diplomacy: Unlike the previously mentioned caviar diplomacy, which is a simple and brazenly open system of corruption via bribery, extortion, and/or blackmail, caviar-flavored diplomacy is perhaps a level below but still ultimately detrimental. In this case it describes political/economic/diplomatic behavior that is clearly inappropriate and unethical but is not immediately transactional in nature. This usually involves a tit-for-tat quid pro quo, where in exchange for a Parliamentarian's willingness to look the other way or not criticize too harshly an improvement in personal networking contacts will occur or lucrative economic opportunities will be promised. There is some evidence that this is becoming favored over straight caviar diplomacy simply because there is at least some element of plausible deniability for the Parliamentarian, as the payoff comes later on, thereby making it harder to draw an explicit link between a particular vote and the benefit.
What we can ultimately see from these findings is that the tendency in the West to shake its diplomatic head in disgust at the lack of progress on important issues like human rights and good governance across the greater Caspian region is insincere, as it is not taking place in a political vacuum. Many of the structural barriers like corruption and lack of institutional history are not only being exacerbated by the very people meant to be responsible for improving the situation, but it is arguable that the conditions sometimes become worse because of the involvement of the overseeing group from the West. We should try to remember this whenever we read the unfortunate reports coming out of the region on human rights and proper governance: dark diplomacy, unfortunately, seems to be just as prevalent in the overseers as the overseen.
*For the full report, please see: Institutionally blind? International organisations and human rights abuses in the former Soviet Union, edited by Adam Hug, Foreign Policy Centre, London, February 2016.
Azerbaijan's Inclusive Diplomacy Amidst COVID-19
The COVID-19 pandemic represents an unprecedented disruption to the global supply chain, as production and consumption are on a downward trend across the world. While the outbreak weakened considerably the global value chain by disrupting the balance between supply and demand, the economic repercussions are having a profound adverse impact on evry sphere of life. Against this backdrop, some countries tried to turn the coronavirus pandemic into a propaganda tool, whilst the others were suffering from the outbreak.TheCovid-19 pandemichas subsequently become a test for international community and also an ideal momentum for certain great powers to extend their influence globally.
While the world is in the throes of the COVID-19, under the leadership of President Ilham Aliyev, Azerbaijan has taken important initiatives to strengthen international solidarity and cooperation in the fight against coronavirus at the regional and global levels.The holding of an extraordinary Summit of the Turkic Council and anonline Summit-level Meeting of the Non-Aligned Movement Contact Group in response to the COVID-19 initiatedby Ilham Aliyev, the current Chairman of of the Cooperation Council of Turkic-Speaking States and the NAM, President of Republic of Azerbaijanis an example of this.The heads of state participating in the summits, as well as the heads of the UN and the World Health Organization praised the initiatives of the President of Azerbaijan to curb the pandemic.At these summits, extensive discussions were held on the fight against the coronavirus pandemic, and various ideas and proposals were put forward. Azerbaijan has proposed convening a special session of the United Nations General Assembly (UN GA) to strengthen the global efforts to combat the new coronavirus (COVID-19). The proposal has been already supported by more than 130 UN Member States which demonstrates confidence and trust in Azerbaijan.When the world is facing a global disaster and all countries need international solidarity and cooperation, though it may seem improbable Armenia is the only country protested against the initiative which is in the interests of the international community.
While the COVID-19 wrecking the world, unfortunately the international community has demostrated limited solidarity. However, as mentioned by António Guterres, the Secretary-General of the United Nations that we are in an unprecedented situation and the normal rules no longer apply and this is, above all, a human crisis that calls for solidarity. In this sense, hopefully Azerbaijan's above-mentioned initiative will invigorate global ambition to find a solution to the global disaster by breaking the silence of the UN and it will once again become a platform for global discussions and this special session will lay the potential groundwork for greater engagement in response to this humanitarian crisis.
Azerbaijan always attaches great importance to mutually beneficial cooperation with all countries. This principle is clearly reflected in Azerbaijan's foreign policy during pandemic, as well.Assistance to a number of countries suffering from the pandemic is a clear example of Azerbaijan's inclusive aid-oriented foreign policy.Azerbaijan, amidst the pandemic, once again repeatedly supports international solidarity and provides assistance to most needy countries.So far, Azerbaijan has extended a helping hand to many countries suffering from the pandemic.Azerbaijan has sent medical aid to about 30 countries, including the People's Republic of China, Pakistan, Kyrgyzstan, Tajikistan and Uzbekistan.It included financial assistance and support in the form of medical equipments and supplies to strengthen the health, social and economic resilience of the most pandemic-hit countries. At the same time, it has provided $ 10 million in assistance to the World Health Organization, which will help countries in the world that are suffering from the pandemic and financially struggling to fight the pandemic. The donation has been distributed to most vulnerable Non-Aligned Movement member countries in Africa, Asia, and Latin America. Additionally, in the fight against the coronavirus outbreak, Azerbaijan even donated $5 million of financial aid to the Islamic Republic of Iran devastated under the US sanctions which made it impossible for the country to swiftly take the necessary medical, economic and social measures to protect its citizens from the coronavirus.The main criteria here are the countries in need the most.All this, of course, is a clear example of the humanity and generosity of the people of Azerbaijan. Azerbaijan never turns away those who ask for help. Therefore, the sympathy and respect for Azerbaijan, who pursues the right and dignified policy both domestically and internationally, is growing day by day.That once again attests Azerbaijan is always at the forefront of fight against the global challenges.
The COVID-19 pandemic is first and foremost a public health crisis for the whole of humanity.Understanding the significance of the problem, therefore Azerbaijan shoulders a tremendous responsibility as a middle power to uphold the vision of strengthening the solidarity and the promotion of multilateral diplomacy. Azerbaijan conducts a diplomacy focused on the practical mesaures to deal with a global disaster of this dimension, at multiple levels, in coordination with each other and international community. Some experts consider the recent developments in Azerbaijan's foreign policy as "the rise of Azerbaijan's diplomacy".
To conclude, at a time when the global crisis and uncertainty are deepening, Azerbaijan is taking responsibility and making a real contribution to multilaterialism.As a responsible and reliable member of the world community, Azerbaijan has supported calls for global solidarity from the earliest days of the coronavirus threat.Azerbaijan's foreign policy stance on the response to the COVID-19 pandemic is that the international community can only tackle the current crisis through a multilateral rules-based order and there is no way to protectionism and isolationism.More specifically, Azerbaijan prefers the inclusive diplomacy as a possible framework for addressing the current critical situation.
Special Session of the UNGA related to COVID-19 to be convened at the initiative of Azerbaijan
When dystopian scenarios became our everyday reality with COVID-19 reigning over our lives and divesting large numbers of world population of their normal routines, little did everyone know that very soon we would also be experiencing a pent-up disenchantment with the role played by global institutions that are tasked with the protection of international peace and security. While the magnitude of the contagion has turned great geographic areas into quarantines zones, with concomitant physical and mental health challenges brought to millions of people, the message sent out by the United Nations –the largest global multilateral organization – is rather mixed and definitely not reassuring. Despite the fact that the UN General Assembly adopted its first ever resolution on the COVID-19 on April 2, 2020, calling for "global, solidarity, multilateralism and international cooperation" to cope with the pandemics, the voice of the UN Security Council is still missing as it has failed on numerous occasions to adopt a resolution that would finally categorize the COVID-19 as a threat to international peace and security. While the World Health Origination (WHO) was and still remains the frontrunner of the international response to this unprecedented health crisis, some governments, however, did not unfortunately demonstrate a unified and solid support to these global efforts, having thus occasionally yielded to their own national agendas and opted for criticisms and recriminations instead of forging global unity and cooperation in these difficult times.
The conceptual debate as to when and how the pandemics will be defeated, impending surge of the second wave, as well as about the contours of the post-COVID-19 world is ongoing in parallel to practical efforts on the part of medical community, scholars, pundits and politicians to ease the sufferings of millions of people worldwide, save and repair whatever vestige of normalcy we may still have. Azerbaijan was among the countries that having assessed the dangers of the pandemics took very swift measures upon the news about the first infection case on 28 February as the government put the country into quarantine and enhanced it as the situation so demanded. The special Coronavirus Support Fund was established with 19 March 2020 Presidential Decree and the government prepared 9 programs worth about 3,5 billion manats- 3 % of the GDP to support the economy and extend social benefits. Many new hospitals were built for COVID-19 patients and local production of medical masks was introduced right from the beginning. Like many other countries around the world, Azerbaijan is also still battling the COVID-19 induced challenges, however, it has been doing so in a well-prepared and consistent manner that oozes confidence that one day we will beat this global health crisis and return to normalcy, whatever that might mean in a post-COVID-19 world.
Azerbaijan as an emerging and ambitious "middle power" did not obviously suffice with its domestic achievements, as the dynamics of the pandemics shows that "no one is safe until everyone is safe". As the incumbent Chair of the Turkic Council and the Non-Aligned Movement (NAM), the country initiated two online summit meetings of these two institutions on 10 April and on 4 May, respectively, in the midst of strict lockdowns in many parts of the world. Being an ardent believer in the value of international cooperation and multilateralism, it was only natural to expect Azerbaijan to initiate a discussion within these institutions in order to foster unity of purpose through effective multilateralism, and seek for common solutions that would attenuate and eventually overcome challenges imposed by this global contagion. Azerbaijan's once again assuming a leadership role especially in such difficult times to promote the norms and values it believes in, therefore gibes with its image as a norm entrepreneur and a "middle power".
NAM- the largest international body after the United Nations, opts for not aligning with or against any major powers and promotes "the national independence, sovereignty, territorial integrity and security of non-aligned countries". In line with its broader foreign policy objectives Azerbaijan vowed to promote multilateralism, international cooperation and solidarity also within the NAM group during its chairmanship in 2019-2022.Among the important outcomes of the above online NAM summit on 4 May, the idea proposed by President Ilham Aliyev that NAM countries could initiate convening the special online session of the UN General Assembly on COVID-19 on the level of Heads of States and Governments gained particular traction. This initiative voiced an innate belief by many that more should be done on the part of international organizations to stave off the repercussions of the COVID-19 and unite global efforts through fostering more cooperation and multilateralism as opposed to pursuance of isolationist and national agendas in the face of this calamity.
It was this confidence and trust in Azerbaijan's initiative by NAM countries and the greater UN community that the proposal of convening of the special session of the UN General Assembly in response to COVID-19 was supported by more than 130 UN Member States, which makes 2/3 of the UN states. The only country that rejected the initiative was Armenia, however, the decision was adopted through the "silence procedure" by the majority of the UN Member States. So far only 30 UN General Assembly special sessions have happened as they are different from regular sessions. It has also been quite a while since the UN General Assembly adopted its second resolution on COVID-19 on 20 April 2020, calling for "International cooperation to ensure global access to medicines, vaccines and medical equipment to face COVID-19". However, it is not enough. This health crisis is a moving target and continues to pose unseen and so far untrammeled challenge to our existence in the habitual system of international relations. Discussions within the UN on the issue should not cease, quite the contrary, they should carry a particular importance and provide a sense of direction in the absence of the UN Security Council resolution on COVID-19 threat.
When seeing the current international response to the crisis in such a disarray, with shambolic UN Security Council and mostly low profile demonstrated by other international institutions, neorealists would cheer, as their central thesis of an "anarchic and self-helping international system" seems to once again prevail. However, the humanity has not suffered so many wars, deprivations and sufferings throughout this century alone to turn a blind eye to the lessons learned. The World War II became an inflection point making states realize that they cannot exists in isolation, and cooperation is the best strategy to stand against common threats and enemies. Many international institutions were therefore created afterwards, setting the stage for the never ending debate between neorealists and neoliberalists (institutionalists) as to the relevance and influence of these organizations in interstate relations and in shaping the world order. Many would agree that humanity's battle against COVID-19 also resembles a war, this time against an invisible enemy. We may as well dub it the World War III given its proportions and uncertainty that it brings to all of us.It is therefore incumbent upon each and every member of the international system to contribute to the global efforts to fight this scourge. Azerbaijan, once again, as an ardent believer in the power of international institutions, cooperation and solidarity, stood up to its role as a norm entrepreneur by having initiated and achieved the summoning of the special session of the UN General Assembly in response to COVID-19. Every effort matters, but one is not enough to cope with such a crisis if it is not multiplied by the like-minded. Azerbaijan's efforts to achieve global solidarity was supported first within the NAM, and later, by the rest of the UN community, and our expectations from this special UN General Assembly session are first and foremost related to the message of solace that we are not all alone in this war.
Armenian geopolitics: Threats and claims
A couple of days ago I encountered a publication from Modern Diplomacy`s Geopolitical Handbooks series. I was thrilled to learn something interesting when its catchy title drew my attention: Armenia`s existential threats and strategic issues.
Authored by David Davidian, this handbook is designed to introduce an (uninformed) audience to Armenia by touching upon and not thoroughly discussing the basic geopolitical and strategic issues for the country. A nuclear engineer by profession, Davidian teaches technology and programming at a Yerevan-based university, occasionally penning anti-Turkish and anti-Azerbaijani articles
While I became quite disappointed about the overall quality of the publication, several moments, nevertheless, caught my attention and are worth being discussed: demographics as an advantage, nuclear annihilation as a policy of deterrence and territorial claims.
Several times throughout the text, Davidian analyzes a possibility of ethnic or religious insurgencies through domestic demographics. Demographically, the author rightfully points out, Armenia is largely mono-ethnic with an insignificant number of ethnic minorities. That ethnic Armenians came to comprise 98% of the country`s population is explained with the exodus of non-Armenians in the wake of the disintegration of the Soviet Union, but this exodus is tied to economic reasons. We may understand why the author deliberately skips the forceful deportation of the Azerbaijanis, which obviously happened not because of economic reasons.
The Azerbaijanis pushed out of the country between 1988-1991 used to be the largest ethnic minority in the present-day Armenia and the absolute majority in some provinces for several centuries. Up until the early 20th century, ethnic Azerbaijanis constituted at least 50% (or more than 50%, according to some sources), of the city of Erivan (modern-day Yerevan).
Figure 1. Distribution of Azerbaijanis in the present-day Armenia in the 19-20th centuries
Although several waves of deportation (well-planned and effectively implemented by Armenian authorities) during the Soviet time significantly shrank the Azerbaijani community in Armenia, at least 250,000 Azerbaijanis were still inhabiting the country by the mid-1980s. The last episode of the ethnic cleansing took place in the late 1980s, wiping Azerbaijanis off the Armenian map and turning Armenia into a mono-ethnic country.
While many countries led by developed states work for decades to celebrate ethnic and racial diversity, teach tolerance and co-existence and prevent any xenophobia, this Armenian professor, who lectures at American-Armenian University, affords to write the following lines: "This [mono-ethnic nature] puts Armenia in the same condition as states such as Japan. Many developing states work for decades or more to achieve the homogeneous demographic status of Armenia."
The means Armenia has achieved its homogenous society with would be called "ethnic cleansing" elsewhere in the world, but obviously not in Armenia itself. And while the Armenians, who themselves spread across the globe to flourish in many (usually multi-ethnic) societies, the homogenous demographics at home, in Armenia, is considered by Davidian "a strategic asset."
Nuclear deterrence, Armenian style, is also explained by Davidian. According to him, a possible attack by Turkey will be responded with "a controlled core breach of the Armenian Nuclear Power station (ANP) at Metsamor. In parallel with a full power core breach, the planned burning of ANP spent fuel storage facility would add to the radioactive contamination. Geographically, this act would be much worse than the radiation poisoning effect of conventional nuclear weapons. This last act of desperation would not only make much of eastern Turkey and Armenia uninhabitable for many decades but parts of Azerbaijan, Iran, Georgia as well."
In other words, detonating Armenia's operating nuclear power plant and spent fuel storage is called a "strong Armenian deterrent." This "scorched earth" tactics offered by Davidian would be able to contaminate for decades and even centuries the lands of not only Armenia, but also other regional countries.
Noteworthy is the author`s (and/or Armenia`s) territorial claims against its neighbors, Azerbaijan and Turkey. While Azerbaijan`s provinces, Nagorno-Karabakh and Nakhchivan, are repeatedly called Armenian, this territorial appetite extends to vast Turkish lands as well. It is important for the author to "secure a sovereign landmass from Armenia's current western border to the Black Sea… to release Armenia from its landlocked condition, removing the dependence on Georgia, Russia or Iran." Davidian justifies this territory as an award Armenia should get as "genocide" reparations and presents his map of the claimed landmass.
While fearing Turkey`s possible attack at Armenia, Davidian nevertheless reflects Armenia's expansionist ambitions. The Armenian irredentism, Davidian seems adherent to, should in fact be no surprise. The Armenian government has avoided "an explicit and formal recognition of the existing Turkish-Armenian border" since 1991, when Armenia proclaimed its independence; interestingly, the 1991 Declaration of Independence contains reference to Eastern Turkey usually considered as Armenia`s territorial claims.
Most recently, in 2011, Serzh Sargsyan, then Armenian President, made a statement that sparked an outrage in Turkey. When answering if Turkey "will return Western Armenia" in the future, Sargsyan put this responsibility on the shoulder of the next generation(s) of Armenians.
While the discussed publication provides shallow information on the basic geopolitical and strategic issues Armenia faces, some of the author`s ideas are either close to nonsense or distort the truth or put forth aggressive claims, by celebrating his country`s mono-ethnicity and keeping silent about the reason of this mono-ethnicity, voicing territoral ambitions against Azerbaijan (Nagorno-Karabakh, Nakhchivan) and Eastern Turkey (to get access to the Black Sea) and threatening the neighboring countries with a nuclear doomsday.
Although not an official doctrine, this paper, nevertheless, echoes the main domestic discourse and presents Armenia herself as the main threat to the neighboring countries and the whole region.