The Blame Game: Finding Fault in Greater Caspian Human Rights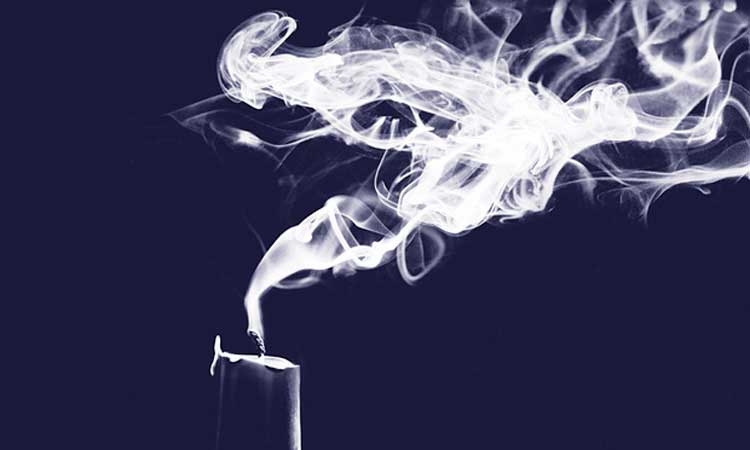 A wonderfully informative, if also somewhat depressing, report has just come out from The Foreign Policy Centre, based in London, where the effort was made to understand why there seems to be a lack of transparency and accountability across Parliamentarian International Organizations as concerns recognizing and documenting and challenging human rights abuses across the Post-Soviet space, including the Greater Caspian region.*
More specifically, the investigation capitalized on access to data and personnel within the Parliamentary Assembly of the Council of Europe (PACE) and the OSCE Parliamentary Assembly (OSCE PA). The chief purpose was to basically assess the assessors: were the organizations put in charge of supposedly overseeing the proper development of human rights and civil governance across the former Soviet Union actually doing their duties effectively and compellingly. If not, why?
Together with previous studies conducted by fine organizations like the European Stability Initiative in Germany, the overall conclusions are not inspiring. The relatively famous concept of 'caviar diplomacy' (which has been written about at length in a previous issue of our own Greater Caspian Project), where favors are performed or misdeeds are forgiven or dismissed in exchange for personal gifts and benefits, has seemingly been accented by a veritable plethora of other complicating factors, all of which serve to undermine the proper promotion of human rights and good governance across this great region. These complicating factors in addition to 'caviar diplomacy' break down as follows:
Lack of knowledge: In short, most Parliamentarians across Europe put in charge of a particular country often have no direct experience or educational training on said country. Perhaps worse, efforts to 'engage and learn' can often be relegated to extremely short trip visits with highly 'managed' excursions organized by country authorities that, obviously, have a vested interest in showing the Parliamentarian in question the rosiest of pictures and most progressive of achievements. As a result, reports produced by the international organizations tend to be terribly skewed and inaccurate.
Belief in 'the power of persuasion' through active engagement: This is something akin to a political neo-paternalism, where the European actors in question believe that the only way to evolve and progress 'emerging democracies' is to give them benevolent guidance and engagement. In other words, success depends on the Western Europeans being able to show the 'ungovernables' how to govern. Even if done with the best of intentions, it is easy to see how quickly this tactic can go off the rails in terms of respect and responsibility. Even weaker seems to be the belief that there is a direct causal link between 'dialogues' and 'structural change.' So far, at least, that causal link seems decidedly thin.
Circling the wagons: For Parliamentarians there seems to be an 'empathizer' element for their fellow Post-Soviet/Greater Caspian legislators, in that they recognize their learning peers often face far harsher and more critical political crises, barriers, and obstacles. Consequently, this empathy identification is incurring a forgiveness quotient on transgressions against human rights and civil freedoms, or at least the ability to 'understand' how some slips can occasionally happen. In America, this would most often be categorized under the rubric of 'not wanting to throw the baby out with the bathwater.'
Parties of the world unite: Many parties across Europe forge international alliances with each other. As time goes by, some of these partnerships form deep ties as literal bridges between East and West. There is at least compelling anecdotal evidence to suggest that some of these bridges have induced negative consequences, where members of the European bodies seem willing to be less harsh on violations when taken by members of sister organizations and parties. The European People's Party, for example, took a light-handed approach to human rights violations in Georgia when the sister party United National Movement was in power. When UNM fell out of power and moved into the opposition role, however, EPP suddenly seemed more enthusiastic and vociferous about touting governmental transgressions coming out of Tbilisi. This same trend also tends to make very weird alliances of disparate groups with wildly varying agendas and interests. In the confusion, local populations will suffer from bad governance that never gets called out. The most colorful example of this is how the European Democrats group brings together Britain's Conservative Party, Turkey's ruling Justice and Development Party, Azerbaijan's ruling New Azerbaijan Party, and some of Armenia's ruling elite parties. This kaleidoscope of political agenda-confusion only seems to create a lack of coherence and consensus on rulings over human rights and good governance.
Political 'realism': In this case realism is just code for foreign-policy-strategic-business-as-usual. As in, a country in the West, while sincerely being concerned about human rights and good governance in all states, is not going to be so concerned about it as to limit, constrain, or hinder its own pursuit of national interests and security. So whether it is the prioritization of new economic opportunities, trade, and investment or some country forming a strategic lynchpin in a greater global security plan against terrorism, it is clear that human rights and good governance are 'flexible priorities' that will rise and fall according to the importance of other states' considerations of their own realpolitik.
Anti-Imperialism: This is something of a rather strange international version of American 'political correctness' in the late 20th century. In this case we have a strange unity between the radical left and the radical right, laying claim that any Western nation giving lectures or making demands about human rights 'standards' is akin to a moral imperialism and an ignorance of unique cultural traditions. The implication being that the so-called less-developed political cultures of the former Soviet Union/Greater Caspian region need to be left alone to develop their human rights standards at their own pace and in line with their unique cultures. Amazingly, this has some traction with Parliamentary bodies across Western Europe.
"All politics is local": To utilize a political cynicism, this finding indicates that how much a Parliamentarian cares, or does not care, about human rights abuses in any given country is a direct reflection of how big or how small that country's diaspora may be within his/her own constituency back home. This obviously creates a wildly diverse sliding scale of empathy and importance, with none of the assessment values based on empirical reality or critical gravity. Rather, it is just about whether or not the Parliamentarian in question can politically afford to pay attention to it or ignore it. Too often, whichever version plays best with the home crowd seems to be the option that carries the day.
"Caviar-flavored" diplomacy: Unlike the previously mentioned caviar diplomacy, which is a simple and brazenly open system of corruption via bribery, extortion, and/or blackmail, caviar-flavored diplomacy is perhaps a level below but still ultimately detrimental. In this case it describes political/economic/diplomatic behavior that is clearly inappropriate and unethical but is not immediately transactional in nature. This usually involves a tit-for-tat quid pro quo, where in exchange for a Parliamentarian's willingness to look the other way or not criticize too harshly an improvement in personal networking contacts will occur or lucrative economic opportunities will be promised. There is some evidence that this is becoming favored over straight caviar diplomacy simply because there is at least some element of plausible deniability for the Parliamentarian, as the payoff comes later on, thereby making it harder to draw an explicit link between a particular vote and the benefit.
What we can ultimately see from these findings is that the tendency in the West to shake its diplomatic head in disgust at the lack of progress on important issues like human rights and good governance across the greater Caspian region is insincere, as it is not taking place in a political vacuum. Many of the structural barriers like corruption and lack of institutional history are not only being exacerbated by the very people meant to be responsible for improving the situation, but it is arguable that the conditions sometimes become worse because of the involvement of the overseeing group from the West. We should try to remember this whenever we read the unfortunate reports coming out of the region on human rights and proper governance: dark diplomacy, unfortunately, seems to be just as prevalent in the overseers as the overseen.
*For the full report, please see: Institutionally blind? International organisations and human rights abuses in the former Soviet Union, edited by Adam Hug, Foreign Policy Centre, London, February 2016.
War in the Caucasus: One more effort to shape a new world order
Fighting in the Caucasus between Azerbaijan and Armenia is about much more than deep-seated ethnic divisions and territorial disputes. It's the latest clash designed, at least in part, to shape a new world order.
The stakes for Azerbaijan, backed if not egged on by Turkey, are high as the Azeri capital's Baku International Sea Trade Port seeks to solidify its head start in its competition with Russian, Iranian, Turkmen and Kazakh Caspian Sea harbours, to be a key node in competing Eurasian transport corridors. Baku is likely to emerge as the Caspian's largest trading port.
An Azeri success in clawing back some Armenian-occupied areas of Azerbaijan, captured by Armenia in the early 1990s, would bolster Baku's bid to be the Caspian's premier port at the crossroads of Central Asia, the Middle East and Europe.
The Caspian is at the intersection of the Trans-Caspian International Transport Route (TITR) from China to Europe via Kazakhstan, Azerbaijan, Georgia and Turkey and the International North-South Transport Corridor (INSTC) that aims to connect India via Iran and Russia to Europe.
An Azeri military success would also cement Turkey's claim to be a player in former Soviet lands that Russia views as its sphere of influence and bolster nationalist sentiment among Iranians of ethnic Azeri descent that account for up to 25 percent of the Islamic republic's population, many of whom have risen to prominence in the Iranian power structure.
In an indication of passions that the conflict in the Caucasus evokes, Iranians in areas bordering Azerbaijan often stand on hilltops to watch the fighting in the distance.
Iranian security forces have recently clashed with ethnic Azeri demonstrators in various cities chanting "Karabakh is ours. It will remain ours."
The demonstrators were referring to Nagorno-Karabakh, an Armenian enclave inside Azerbaijan that is at the core of the conflict in the Caucasus.
The demonstrations serve as a reminder of environmental protests in the Iranian province of East Azerbaijan at the time of the 2011 popular Arab revolts that often turned into manifestations of Azeri nationalism.
Baku port's competitive position was bolstered on the eve of the eruption of fighting in the Caucasus with the launch of new railway routes from China to Europe that transit Azerbaijan and Turkey.
China last month inaugurated a new railway route from Jinhua in eastern China to Baku, which would reduce transport time by a third.
In June, China dispatched its second train from the central Chinese city of Xi'an to Istanbul via Baku from where it connects to a rail line to the Georgian capital of Tbilisi, the eastern Turkish city of Kars and onwards to Istanbul.
Azeri analysts charge that Armenian occupation of Azeri territory and demands for independence of Nagorno-Karabakh, threaten Baku's position as a key node in Eurasian transport corridors.
"By continuing its occupation Armenia poses (a) threat not only to Azerbaijan's territorial integrity but also to the regional stability and cooperation," said Orkhan Baghirov, a senior researcher at the Baku-based Center of Analysis of International Relations, a think tank with close ties to the government.
Mr. Baghirov was referring to recent Russian, Iranian, Turkmen and Kazakh efforts to match Baku in upgrading their Caspian Sea ports in anticipation of the TITR and INSTC taking off.
Russia is redeveloping Lagan Port into the country's first ice-free Caspian Sea harbour capable of handling transhipment of 12.5 million tonnes. The port is intended to boost trade with the Gulf as well as shipment from India via Iran.
Lagan would allow Russia to tap into the TITR that is part of China's Belt and Road Initiative (BRI) via the Russian railway system as well as Kazakh, Turkmen, and Azeri ports.
It would also bolster Russian, Iranian and Indian efforts to get off the ground the INSTC that would hook up Caspian Sea ports to create a corridor from India to Russia via Iran, and in competition with the Suez Canal, to northern Europe.
The INSTC would initially link Jawaharlal Nehru Port, India's largest container port east of Mumbai, through the Iranian deep-sea port of Chabahar on the Gulf of Oman, funded by India to bypass Pakistan, and its Caspian Sea port of Bandar-e-Anzali to Russia's Volga River harbour of Astrakhan and onwards by rail to Europe.
Iranian and Indian officials suggest the route would significantly cut shipping time and costs from India to Europe. Senior Indian Commerce Ministry official B B Swain said the hook up would reduce travel distance by 40 and cost by 30 percent.
Iran is further investing in increased capacity and connectivity at its Amirabad port while at the same time emphasizing its naval capabilities in the Caspian.
For their part, Turkmenistan inaugurated in 2018 its US$1.5 billion Turkmenbashi Sea Port while Kazakhstan that same year unveiled its Kuryk port.
The fighting between Azerbaijan and Armenia with Turkey and Israel supporting the Azeris; Russia struggling to achieve a sustainable ceasefire; Iran seeking to walk a fine line in fighting just across its border; and Saudi Arabia and the United Arab Emirates attempting to stymie Iranian advances wherever they can, threatens to overlay port competition in the Caspian with aspects of the Middle East's myriad conflicts.
Said Iran scholar Shireen T Hunter: "Largely because of the Iran factor, the Caucasus has become linked with Middle East issues. Israel and Saudi Arabia have tried to squeeze Iran through Azerbaijan… Thus, how the conflict evolves and ends could affect Middle East power calculations…. An expanded conflict would pose policy challenges for major international players."
Nagorno-Karabakh: A Frozen Conflict Rethawed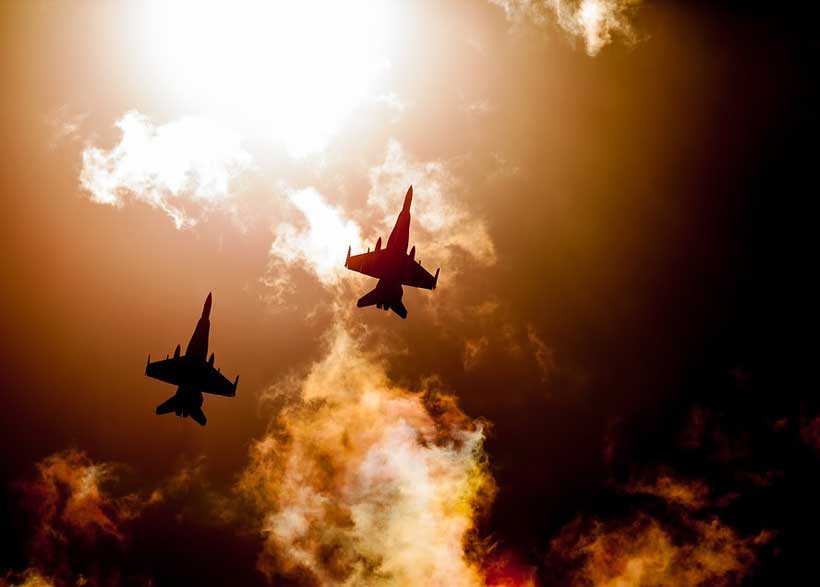 On the morning of September 27, 2020, along the Nagorno-Karabakh Line of Contact, the armed forces of Azerbaijan launched an attack on the Republic of Artsakh. The clashes, and with them military and civilian victims on both sides, are ongoing at the time of writing. Yet another escalation of the unresolved Nagorno-Karabakh conflict, the Republic of Artsakh and neighbouring Armenia have introduced martial law and total mobilization, while Azerbaijan introduced martial law and a curfew, with partial mobilization being declared on September 28. International entities such as the United Nations, the European Union, as well as countries including but not limited to the United States of America, Russia and Germany have strongly condemned the ongoing clash and called on both sides to deescalate tensions and immediately resume negotiations.
What are some of the root causes of the ongoing conflict? Is there any hope on an immediate ceasefire? What are the interests of outside parties?
Frozen 3: Conflict
"The end of history" did bring about an end to the Cold War between the world's superpowers, but it didn't ensure an end to history in the aftermath of the collapse of the Soviet Union. Some conflicts that arose in the 90s had already been there, suppressed by the Soviet behemoth, and went from "cold" to "superhot" and then to "frozen," as in unresolved. From the Mediterranean to the Balkans to Central Asia, these frozen conflicts remain, with the habit of resurging violence every now and then.
The increasing tension between Turkey and Greece, both NATO members, served as a heads-up to what is now happening in the South Caucasus. The ongoing tension between Georgia and Russia also stems from the frozen conflict unsolved in the last decade of the last millennia. Heading to the neighbours in the region brings us to Nagorno-Karabakh, and the ongoing armed conflict with Azerbaijan. Since Azerbaijan's independence in 1991, the political issue surrounding Nagorno-Karabakh has remained. The territory itself is mostly controlled by the self-proclaimed Republic of Artsakh. While de jure a part of Azerbaijan, de facto it is independent, as Azerbaijan hasn't exerted control over the region since 1991. After the end of the Nagorno-Karabakh War in 1994, there have been peace talks in place headed by the OSCE Minsk Group. To no avail, a compromise hasn't been reached until today, and with the resurging attacks from both sides, a peaceful solution has moved far into the distance.
Divide et Impera: Soviet Edition
Moscow, as the third Rome, understood how to apply the old rules of ancient Empires. To practice control over a region, one should create smaller groups within, the interests (and treatment) of whom run diametral to one another. The Soviet Union continued this tradition of the Russian Empire, so that in the early stages of sovietization of the entire South Caucasus, the final status of the disputed areas between Armenians and Azerbaijanis was settled by Moscow. Nagorno-Karabakh and Nakhichevan became parts of the Azerbaijan Soviet Socialist Republic (AzSSR). The Caucasian Bureau of the Central Committee of the Russian Communist Party took it upon itself to resolve the dispute for (or against) the local populace. Nagorno-Karabakh was to be given extensive autonomy rights within the AzSSR.
The Nakhichevan Autonomous Soviet Socialist Republic (Nakhichevan ASSR), the Nagorno-Karabakh Autonomous Oblast (NKAO) and, for a limited time only, the Kurdistan Uyezd (aka "Red Kurdistan," 1923-1929) were incorporated into the AzSSR. Splitting up the Armenian populace amongst different administrative units was thus in lieu with Stalin's nationality policy, which advocated the concept of dovetailing the non-Russian nationalities into the same republics. This would force them to cooperate across their ethnic boundaries and overcome ethnic rivalries. From a historical viewpoint, the way Soviet leadership handled the Karabakh issue marks a prime example of "divide et impera."
Propaganda, Propaganda Everywhere
Internet trolls are not a new invention. What is notable, however, is how strongly both sides appear to be using all rosters of information warfare, ranging from trolls spamming social media with false information (or just involving users in pointless rants), posting gore or even state authorities posting information that is, from their perspective, truthful and correct. Mainstream media from all countries are playing along, picking a side they support and willfully spreading fake news narratives. The utilization of the internet, to gain favour for either side can take place in the form of appeals to the public audience by affected (or affectionate) users, appealing to emotion to take action. It can also result in strife and uncivil behaviour, even amongst social media groups for academic scholars. Celebrities are also engaging in #activism by sharing and posting their opinions and viewpoints. Surely, it appears neither side has a strategic approach to control the story, yet by pushing certain narratives ("Another genocide" vs "it's our rightful clay"), both sides are pushing for an acceleration neither side could desire.
He who controls the flow of information controls the conflict. Multiple reports have indicated that Azerbaijan has severely restricted access to social media following the deadly clashes with Armenia since the end of September 2020. The Ministry of Transport, Communications and Technology announced these restrictions as "security measures" against Armenian digital aggression. As both countries have mobilized their ground forces, so too have they mobilized their "digital" forces, if one will. Only Twitter seems to work in Azerbaijan. Government-loyal accounts and bots run large-scale propaganda campaigns, dehumanizing the other side.
The hostilities between Azerbaijan and Armenia on the digital battlefield will, just like in real life, only increase as a viable solution to the conflict is not found. Already in the past have partisan groups hacked each other governments websites. Ongoing cyber-attacks of this nature are a fundamental part of any modern-day battle plan. However, they are liable to be just as damaging as conventional weapons.
What Can EU Do For You?
It is clear that a solution in the conflict over Nagorno-Karabakh is inconceivable without Russia. With Turkey deliberately instigating the Azerbaijan government, Russia sees itself as a mediator to both, Armenia and Azerbaijan. While there is a Russian military base located in Armenia, and is considered Armenia's protector, Russian neutrality goes so far that Moscow supplies weapons to both sides of the conflict. While Russia's military strength is enough to keep the conflict from escalating severely, without Russian intervention, there will be no de-escalation and no ceasefire. Turkey, on the other hand, is very eager to extend its sphere of influence deeper into the Caucasus.
What can the European Union do to ameliorate the situation and promote the pursuit of open-ended, peaceful negotiations? French President Macron, as a co-chair of the Minsk Group, is taking the lead, and pushing for a ceasefire together with President Trump and President Putin. German Chancellor Merkel has reached out to both the Azerbaijani President, Ilham Aliyev and the Armenian Prime Minister, Nikol Paschinjan. So, while there are attempts at mediating and heartfelt appeals, the EU has little else but to communicate on a diplomatic level. The toothless tiger plays no decisive role in the region and therefore only as an extremely limited means of applying (diplomatic) pressure. Azerbaijan is fed up with unfruitful negotiations in the framework of the Minsk group. Armenia doesn't feel its interests appreciated by the EU. The United States is more occupied with the impact of an excessive, elephantine and paternalistic government and a radically self-absorbed, nearly anarchic private market (based on Benjamin Barber), or the ongoing COVID-19 Pandemic and the upcoming 2020 Presidential election on November 3.
From an international law standpoint, the EU stands on Baku's side, as they recognize Nagorno-Karabach as an integral part of Azerbaijan and haven't recognized the past elections in Nagorno-Karabach. On the other hand, the idea of Armenian-Karabachian self-determination finds widespread approval in European Capitals, albeit without any meaningful impact. Even the mainstream media is having a hard time rallying for either side, most media mention the ongoing conflict as a side note in their reporting.
The outcome of this clash, and therefore the entire conflict, will shape the regional power structure for the next century and affect global interactions as well. Maintaining the status quo, just like in Ukraine, benefits no one and leads only to resentment and further strife. The EU can't fix this, and with the United States disinterested, the task of creating long-lasting peace in the region falls upon Russia.
From our partner RIAC
Who's Who in Nagorno-Karabakh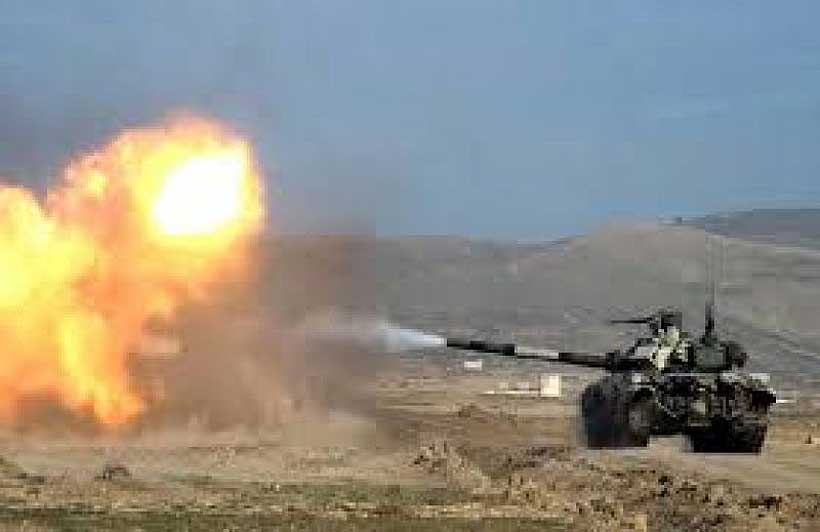 The return of violence in Nagorno-Karabakh, a mountainous territory that has been disputed between Azerbaijan and Armenia for several centuries, raises the fundamental question of what the belligerents' expectations are and what diplomatic and military means they have at their disposal to impose themselves on the ground.
In Soviet times, Nagorno-Karabakh was an autonomous oblast with a mixed population — Armenians and Azeris — within the Azerbaijan Soviet Socialist Republic. This affiliation, far from being the outcome of consultation between Yerevan and Baku, was imposed by Moscow in order to divide the peoples of the South Caucasus to rule them better.
Baku, for fear of losing control over the Nagorno-Karabakh oblast, was ready to grant many concessions to the Kremlin. Similarly, Yerevan did not fail to adopt a conciliatory attitude towards Moscow during the Cold War in the hope of one day regaining control over this territory. As for the inhabitants of Nagorno-Karabakh, identity affiliation to one country or another depended essentially on ethnicity, which led to sporadic and recurrent tensions in the region.
With the introduction of glasnost and perestroika by Mikhail Gorbachev at the end of the 1980s, Armenians and Azerbaijanis began to express themselves more freely and to oppose each other over the legitimacy of governing this area. As mentioned in a 1988 CIA report "Unrest in the Caucasus and the Challenge of Nationalist" (declassified in 1999), Moscow was unable to reach an agreement between Azerbaijanis and Armenians, and had no alternative but to send troops to the region to stop the violence.
After 1991, as the USSR disintegrated, Armenians and Azerbaijanis clashed and the troops of Armenia-backed Nagorno-Karabakh managed to dominate Nagorno-Karabakh and expelled the Azeri populations who found refuge in the rest of Azerbaijan.
Diplomatic Strategy of Armenia and Nagorno-Karabakh
Since the 1994 victory, Armenia has been trying to have Nagorno-Karabakh recognised as an autonomous country under the Montevideo Convention, without success to date, except for territories that are themselves partially recognised, such as Abkhazia and South Ossetia. Armenian diplomacy is active with the diaspora, particularly in the United States and Australia, and to date, it is more than 10 American states — California, Georgia, Hawaii, Louisiana, Maine, Massachusetts, Michigan, Rhode Island, Colorado and Minnesota — which have recognised Artsakh (another name given to Nagorno-Karabakh), although for Washington the region remains de jure in Azerbaijan.
Yerevan's strategy is to achieve recognition of the territory as an independent country in order to hold a referendum on the incorporation of Nagorno-Karabakh into Armenia. Therefore, for Nagorno-Karabakh, it is a question of surviving the time of a diplomatic recognition which will ultimately lead to its reattachment.
Because of financial difficulties and poor relations with Turkey since the events of 1915, Yerevan is strengthening its partnerships with Moscow, which is the only power capable of imposing itself against Turkey (a member of NATO). Yerevan is a member of the Collective Security Treaty Organization (CSTO) and the Eurasian Economic Union, and as such relies on Moscow's support to preserve its territorial integrity. However, Russia made it clear that its agreements did not extend to Nagorno-Karabakh.
Armenian Armed Forces
With 51 500 men and an annual budget of $634 million, the Armenian forces depend largely on Soviet equipment, good knowledge of the terrain and mastery of guerrilla techniques. The land forces consist of T-80, T-72, T-54/55 tanks and armoured personnel carriers dating back to the Soviet era, including BTR-60s. The AK-74 rifle is a standard in the armed forces. The air force has a mobile multi-channel ground-to-air missile system S-300, 9K33 Osa, S-75 Dvina, 2K11 Krug, Strela10, 2K12 Kub and ZSU-23-4.
In addition, Sukhoi Su-30, Su-25, Mil Mi-8 and Mil Mi-24 helicopters are available with Ilyushin Il-76 for troop transport and Czechoslovak Aero L-39 for training. The other pieces of equipment present, such as the Mi-2, are of little relevance.
Armed Forces of Nagorno-Karabakh
20 000 men, interoperability with Armenian forces and a guerrilla strategy similar to that of the Afghans against American and Soviet troops. Although they have few resources, they have T-72 and T-55 tanks, a large number of armoured personnel carriers such as the BTR-80, and above all affordable artillery and rocket launchers that can hold out against Azerbaijan in the event of an attack. Some reports also mention the presence of Chinese-designed WM-80 MRLs.
The importance of snipers and good knowledge of the terrain, the psychological motivation of the troops and the pragmatism of the soldiers should be highlighted. It is thus customary to take over the opponent's equipment, repair it and then use it against them afterwards.
Azerbaijan's Politico-Military Approach
Azerbaijan wishes to regain control over its territory in accordance with international law. According to Baku, a debate on the autonomy of the region is conceivable provided that the Azerbaijani refugees can also vote in the referendum. This rhetoric is combined with the strengthening of the armed forces which aims to allow the territory to be regained by force, which seems to be the most realistic prospect for Baku because Yerevan and Stepanakert are refusing to accept any possibility of the return of the land within Azerbaijan to date. The sale of hydrocarbons gives a considerable financial advantage to the Azeris who can upgrade their military equipment with drones from Israel, Russian fighter planes and various equipment from several countries.
Baku can count on the diplomatic and military support of Turkey since the fall of the USSR. The objective for Ankara is to support an allied country in the region but also to show solidarity with the Muslim world. In this respect, Nagorno-Karabagh has the appearance of a holy war and it is customary to note the presence of Chechen and Syrian mercenaries, and members of the Hezb-e-Islami Gulbuddin alongside the Azeris. As a member of NATO, Turkey's approach which favours Azerbaijan is badly perceived because it could lead to a conflict between NATO and Russia, a threat already mentioned by the CIA in its 1988 report and which worries the White House.
Azerbaijani Armed Forces
With 66,000 men for $2.2 billion of the annual budget, the Azerbaijanis have at their disposal modern equipment with the ambition to carry out a military intervention in Nagorno-Karabakh.
This includes land forces with T-90s, T-72 and T-55 tanks, as well as troop transport with BMP-3, BMP-2, BMP-1, BTR80A, 82A, BTR-70, BTR0-60, BTR-3. A long list of armoured cars from Israel, such as the AIL Abir, South Africa, such as the Matador, Germany (Mercedes), Great Britain (Land Rover) and the United States are also in that list.
It can be seen that the upgrading brings together a set of equipment from various sources which attests to a strategy that aims to establish diplomatic relations with the purchase of military equipment. Baku seems to favour the rapid movement of troops, which seems logical insofar as Azeri strategy is to advance in the territory rather than occupy a stationary position. Several missiles and launchers from Israel such as LORA, Lynx, EXTRA but also from the USSR and Czechoslovakia, including the RM-70 are deployed. Anti-tank systems are numerous with France's MILAN and South Korea's LIG Nex1 AT-1K. Presence of American FIM-92 Stinger.
As for the air force (with more than 12 000 men), fighter aircraft are all from Russia and the USSR, with MiG-29, Sukhoi Su-25 and MiG-21. In addition, there are Russian helicopters — Mil Mi-24, Mil Mi-17 and Kamov Ka-27 — as well as American Bell 412s. Italian Aermacchi M-346s and Czechoslovakian Aero L-29s and L-39s are used for training.
The air force is not Baku's strong point — with the exception of the drones — which is banking above all on the physical occupation of the ground with the reconquest of Nagorno-Karabakh. As such, the objective is to locate, monitor and destroy ground equipment in order to advance more rapidly. There are drones, all from Israel — Hermes 450 and 900, IAI Heron, IAI Searcher, Orbiter, Aerostar — which are less expensive than fighter aircraft and more relevant insofar as the Azerbaijan air force will meet little resistance from the Armenian air force. In addition, there are Russian defence systems, including the S-300PMU2, 9K37 Buk-1M, Pechora-2TM, and Igla-S/SA-24 (more than 1000).
Because of its access to the Caspian Sea, the Azerbaijani Navy is developed with ships from the USSR including the Polnochny Class, the Svetlyak Class and the Osa Class, from Turkey such as the Kılıç class (German design), and some small submarines as well as European-designed helicopters such as the Airbus Helicopters H215 and the Sud-Aviation SA.365 Dauphin. Unlike Russia, which has ships in the Caspian Sea capable of sending missiles to the Middle East, as was the case during the conflict in Syria, Azerbaijan is limited to ensuring a military presence in the Caspian Sea without the equipment being able to be used in the Nagorno-Karabakh conflict.
The Approach of the Members of the OSCE Minsk Group (Russia, USA, France)
Russia sells arms to the two protagonists and has the Collective Security Treaty Organization (CSTO) with Yerevan that ensures military intervention by Moscow in the event of an attack on Armenian territory. Trade agreements, participation in the Eurasian Economic Union, the CSTO does not apply to Nagorno-Karabakh and Moscow is absent and has no diplomatic or military representation. Unlike Abkhazia, South Ossetia or Transnistria, the Kremlin does not take a position and remains neutral without proposing any concrete solution other than the application of a ceasefire.
The United States has an ambiguous attitude, even going so far as to avoid referring to international law in its statements to the OSCE. To date, it is more than 10 American states that recognise Nagorno-Karabakh as an independent country, making the debate difficult for Washington, which prefers to avoid pronouncing itself on the question so as not to offend Turkey within NATO and the Armenian diaspora in the United States.
France, like the European Union, mentions international law and recalls the membership of Nagorno-Karabakh to Azerbaijan. However, Paris does not fail to take into account the reality on the ground and the need to find a solution between the protagonists and above all, without violence.
The recent events of September 2020 make the members of the Minsk Group fear possible interference from Turkey, which is problematic for both the West and Russia. Indeed, Russia does not want a military confrontation with Turkey, which is a member of NATO, and the United States and France do not support Ankara in its pro-Azeri stance.
Turkey and the Muslim World
Ankara recalls its closeness to Azerbaijan and the principle of 'one nation, two countries' which drives bilateral relations. Turkey is more assertive than it was during the Cold War and supports Baku, even going so far as to propose military interference, which was already the case in 1991-1994 with Turkish officers sent to train and support Azerbaijani troops.
For Turkey, it is a question of supporting an allied country, of showing solidarity with a Muslim country, and of confirming Turkish regional ambitions in the Middle East and the Black Sea. If Turkey intervenes militarily, the only two possible options will be to leave Nagorno-Karabakh to the Azeris or else a military intervention by Russia to support Armenia in its actions in Nagorno-Karabakh, as the Westerners do not want to risk interfering.
Azerbaijan can count on the sporadic presence of Chechens, often mercenaries, who are used to taking part in this type of conflict, as has been the case in Abkhazia and Syria. Mercenaries from Syria also join the conflict for similar reasons to the Chechens. The presence of Grey Wolves from Turkey, belonging to the extreme right affiliated to the Nationalist Action Party (Milliyetçi Hareket Partisi) and members of the Hezb-e-Islami Gulbuddin (حزب اسلامی گلبدین) from Afghanistan has been noted. While Turkey positions itself on the conflict for geopolitical and strategic reasons, the mercenaries do so mainly for ideological, pecuniary and religious reasons.
From our partner RIAC