Hijrah, Immigration: the Historical-Religious Setting
Islam is a missionary political religion, an ever expending faith that has no borders and no political limits. It is intended to be the universal hegemonic religion for all mankind, by force of Jihad; by propagation of Da'wah; and by mass immigration, and by demography of high birthrate.
The issue of Hijrah in the Islamic Sharī'ah is clear: it is forbidden for Muslims to leave Islamic lands and to reside in non-Islamic territories. This is according to the Hadīth:
Narrated Ibn 'Abbas: Allah's Apostle said, "There is no Hijrah [from Mecca to Medina] after the Conquest [of Mecca], but Jihad and good intention remain.
That means, according to Islamic exegesis, Muslims cannot leave Islamic territory and cannot live in non-Islamic states and under non-Islamic rule. As long as there is an Islamic owned territory where Islamic law is the dominant, Muslims must live in it and must not leave it. This is according to the Islamic verse (Sûrat al-Nisā', 4:97): "… angels will say: was not Allah's earth large enough for you to migrate…?"
Islamic exegetes translate these verses that Muhammad had forbid Muslims to live under non-Islamic rule. Muslims must leave territories in which the Islamic law is not the supreme and Islam is not ruling there, and migrate to Islamic territory as soon as possible. This commandment was never abolished, and he who violates it is considered being Murtad, who deserves a death penalty.
All Islamic Schools of Jurisprudence (Madhāhib) agree to this and in fact could not give other legal ruling, since it is anchored in the Qur'an.
Ibn Kathir, one of the most distinguished and highly influential Qur'an exegete, explains: "One who remains with polytheists at a place and lives with them, he is like them." Hijrah is not the only guarantee to Islamic honor, liberty, and peace, but it is a guarantee the Muslims will not assimilate among the infidels.
For Zamachshari, when a person has no capability to establish his Dīn, Hijrah, moving back to the Islamic state, becomes an obligatory duty. This is also the attitude al-Tabari, who does not use the word Mamnû' (forbidden), but Harām (religious taboo) as to clearly indicate what is the punishment of living in a non-Islamic state. Ibn Rushd insisted that Muslims are not allowed to live under non-Islamic rule, not only because the Sharī'ah does function there (the main of the Hanafī School); and not only the Sharī'ah must always be the supreme law (the main of the Shāfi'ī School); but because it is impossible that an infidel rules over a Muslim. A Muslim that freely immigrates to non-Islamic territory and allows a Kāfir to rule over him is in fact Murtad, and his penalty is death
al-Mawardi, though he agrees with other exegetes, also adds to the issue as follows: a Muslim can live in Dār al-Kufr only in two cases. One, he had kept up struggle for the dominance of Islam to convert the un-Islamic system into an Islamic one. Second, having no chance of leaving the land he lives in a dislike and disrespect situation. The reason is that Islam is destined to rule and conquer and not to be ruled and be conquered by others.
Abu al-A'la al-Mawdudi has the same opinion: a Muslim can live in Dār al-Kufr only if he makes all efforts for the predominance of Islam in that land (Iqāmat al-Dīn), or he lives under compulsion of tyranny and corruption. In all other cases he must live only in Dār al-Islām. Hijrah is complementary to Jihad and helps to establish the "rule of Allah," the Sharī'ah, only through the Khilāfah system.
Historically, the Hijrah was in fact the flight of Muhammad from Mecca to Medina, as the Meccans made their decision to execute Muhammad and his Sahābah. However, Islamic religious eschatology declares that the Hijrah It was a blessing act deliberately scheduled, decided, and executed by Allah for spreading his religion by means of expansion and occupation (Futûhāt) of the infidels' territories. It was the command of Allah, promising the Muslims' victory, a date that marked an essential stage for the establishment of the Islamic Ummah (Sûrat al-Nûr, 24:55). The Hijrah has become a cosmological transformation, an important factor in the process of consolidation and empowerment of the Islamic community.
For Islamic exegetes the Hijrah of Muhammad was the end of an era of weakness and marked a new beginning of success and victory. It was so important that the decision of Umar to mark the Islamic calendar beginning from the year 622 was accepted without any objection. The Hijrah was for the sake of the religion of Allah and the establishment of the Islamic Ummah to spread the religion all over the world. Therefore, the Hijrah is considered to be a Jihad for the sake of religion.
The Islamic eschatology declares: Medina was conquered by Hijrah and Mecca by the arms of Jihad. The first has strike the roots and the seeds of the Ummah, and the other has flourished its fruits worldwide. The first was the basis for development and the other was the pillar of manifestation and institutionalization. The first was the spirit that brought the existence while the other declared its triumph and victory worldwide. Therefore, Muslims must do their utmost to assimilate and integrate the infidels to Islam.
Muhammad forbade his followers to travel or to immigrate to a non-Muslim country: "I am innocent of any Muslim that lives amongst the Kuffār." "Whoever collegiate or aggregate with non-Muslims and lives with them, he is one of them." In the face of such a clearly defined prohibition, one must wonder how modern-day immigration is so widespread among the Muslims. Why is it that so many Muslims have chosen to live in the lands of the infidels, and do not return to the Islamic territory as soon as they have the opportunity? Do the economic-social burdens overcome the religious commandments?
Islamic exegesis and contemporary Muslim Imāms solve this issue as follows: it is forbidden to live in non-Islamic territory, in Dār al-Kufr, and staying there must be only temporary. Therefore, integration and assimilation of Muslim immigrants among the host states are forbidden. Yet, the sole reason for staying in Dar al-Kufr is to make all efforts to bring the non-Islamic territory under Islamic rule. If not, Muslims must do their best to leave back to Dār al-Islām territory.
This approach is elaborated in Surat al-Nisā', 4:100:
"And whosoever leaves his country in duty to Allah, will find many places of refuge and abundance on the earth. And he who leaves his home and immigrate in the way of Allah and his messenger and death overtake him is sure to receive his reward from Allah…"
Khālid al-Mājid, one of contemporary influential Islamic exegetes, declares that it is a must upon Muslims to migrate from Dār al-Kufr to Dār al-Islām. However, it is lawful for the Muslim to stay in Dār al-Kufr under the following conditions: there is a valid reason to stay, as the necessity of an appropriate Hijrah; if he cannot find any Muslim country to migrate to, or he is persecuted there; and when he stays in Dār al-Kufr for a short period of time: to receive medical care, or business relations, or for education, or officially, serving his country as a diplomat. Under these, Hijrah is acceptable, and still the Muslim believer must remain faithful to Islam and to his brothers, and under any circumstance he should not favor his relation with the Kuffār over his Muslim brothers and Islamic belief.
Sheikh Muhammed Salih al-Munajid has issued a Fatwah: "It is not permissible for the Muslims to attend the festivals of the Mushrikīn (those who associate other gods with Allah)… Do not enter upon the Mushrikīn in their churches on the day of their festival, for divine wrath is descending upon them… Whosoever settles in the land of the non-Muslims and celebrates their new year's festival and imitates them until he dies in that state, will be gathered with them on the Day of Resurrection."
In answering to the question: "Is it allowed to take the nationality of the US or a European country?" Muhammad Taqi al-Uthmani, of the Majlis Mujma' al-Fiqh al-Islāmi, answered in a Fatwah: "Taking permanent residence in a non-Muslim country, adopting their nationality, and making it one's country of residence as its citizen is a matter of apostasy. He would not be regarded as a Muslim and is liable of being declared a Kāfir…" The best solution is the Muslim invites the Kuffār to Islam. Then, his stay in Dār al-Kufr is not only permissible, but he will be rewarded for the merit of it.
Travelling to the land of the Kuffār is impermissible (la Yajûz) unless two conditions are met: (a) that the person has knowledge ('Ilm) to repel doubts (Shûbbahāt); (b) that he keeps his faith (Imān) to prevent him from falling into lustful desires (Shahawāt); and he keeps a strong animosity toward the Kuffār. If these conditions are not met, Muslims are not allowed to travel due to the Fitnah that exists there. Residing in Dār al-Kufr is absolutely forbidden as it involves mixing with the infidels. Muslims in a country that is not governed according to the Sharī'ah should do their utmost to bring it under Islamic law. It is Bid'ah not to call for and to work steadily for the implementation of the Sharī'ah.
This also marks the ultimate message that integration and assimilation of Muslims among the host states in Dār al-Kufr are forbidden. This commandment is abiding: as long as there are infidel territories, as Dar al-Kufr exists on earth, the injunction of Hijrah continues to be obligatory up to Day of Judgment. The basis of this methodology is the Hadīth related to Muhammad:
"I charge you with five of what Allah has charged me with: to assemble; to listen; to obey; to immigrate; and to wage Jihad for the sake of Allah."
The first three of the five commands are part of Imān, belief: to assemble means to join together the Muslim community, the Ummah, to work together for the Islamic cause, rest upon the principle of Tawhīd (Sûrat al-Baqarah, 2:255; Sûrat al-An'ām, 6:103; Sûrat al-Rûm, 30:26–7; Sûrat al-Hadīd, 57:30). The other two, to listen and to obey means absolutely and wholeheartedly believe in Allah and his messenger, that is, obedience and submission (Sûrat 'Imrān, 3:62; Sûrat al-Nisā', 4:171; Sûrat al-Mā'idah, 5:73; Sûrat al-Taubah, 9:31; Sûrat Tā Hā, 20:8; Sûrat Hashr, 59:22). Muhammad, who was sent as the final prophet to all mankind, is the perfect model all believers must obey and imitate (Sûrat al-Ahzāb, 33:21; Sûrat al-Anfāl, 8:58; Sûrat al-Hujurāt, 49:22). This is Sunnat Rasûl Allāh, and Sirāṭ al-Mustaqīm believers must follow. The other two, Hijrah and Jihad, are commanded for materializing the interests of Islam, to bring about Islam's victory. To Immigrate and to wage Jihad for the sake of Allah are tightly connected with the best belief:
"Surely those who believed and immigrated and fought in Jihad for the sake of Allah, these hope for mercy of Allah… (Sûrat al-Baqarah, 2:218).
Surely those who believed and immigrated and fought in Jihad for the sake of Allah with their property and their souls, and those who gave shelter and helped — these are guardians of each other…" (Sûratal-Anfāl, 8:72).
"And (as for) those who believed and immigrated and fought in Jihad for the sake of Allah, and those who gave shelter and helped, these are the believers truly…" (Sûratal-Anfāl, 8:74).
"And (as for) those who believed afterward and immigrated and fought in Jihad for the sake of Allah with you, they are of you; and the possessors of relationships are nearer to each other in the ordinance of Allah; surely Allah knows all things…" (Sûratal-Anfāl, 8:75).
"Those who believed and immigrated and fought in Jihad for the sake of Allah with their property and their souls are much higher in rank with Allah…" (Sûrat al-Taubah, 9:20).
"Surely your Lord, with respect to those who immigrated after they are persecuted, then fought in Jihad in the way of Allah and are patient…" (Sûrat al-Nahl, 16:110).
This is the Islamic trilogy: belief (Imān) that leads to immigration (Hijrah) that is accomplished by holy war against the infidels (Jihād Fī-Sabīlillāh). Before Hijrah, Islam had to adopt patience and express the believers' faith through Salāh and Zakāt; while after the Hijrah, Islam ordained for Jihad and conquests of their enemies. The primary purpose of Jihad is to create a world order characterized by total submission to Allah through Imān. These three are the components for spreading the message to establish the Islamic Khilāfah worldwide. From these verses, "those who believed" (Âmanû); are "those who immigrated" (Hājarû); and are those who "fought in Jihad for the sake of Allah" (Jāhadû). Belief, immigration, and conquests are the stepping stones for the expansion of Islam as the only legitimate lawful religion to the entire world.
Imān, Hijrah, and Jihad are tightly interconnected: Jihad is not complete without Hijrah; and Hijrah and Jihad are not complete without Imān. Each can be the pivotal goal: the primary goal of Imān is the establishment of the Islamic Ummah that rules over the world, and it is achieved by Hijrah and Jihad. It is also true that the primary goal of the Hijrah is the establishment of a world Islamic Ummah, and it is accomplished by Imān and Jihad. That is also to say that Jihad is the supreme means to bring about the Islamic world hegemony, and it is assisted by Hijrah and Imān. As Imān is basic and obligatory, so are Hijrah and Jihad. Thereby, Imān is a prelude to Hijrah, as Hijrah is a prelude to Jihad. Without Imān, Hijrah has no meaning, and without Hijrah, Jihad has no meaning. It can also be said that the aims and the objectives of the Hijrah are to revive Imān by performing Jihad, as to establish Islam's authority in the world.
The Islamic confession ultimately states that humanity and all its governments belong to Allah and his messenger (Sûrat al-A'rāf, 7:158; Sûrat al-Anbiyā', 21:107). Muslim exegetes state without reference that Muhammad declared, "migration cannot be ended as long as there is Kufr in the world." In the Ahādīth it is reiterated:
"Hijrah will continue until the sun rises from the West. Hijrah would not be stopped until repentance is cut off, and repentance will not be cut off until the sun rises from the West."
"Hijrah ceases only when a place, a community or a country has been won over, and Fath (occupation) has been achieved. Only then, there is no Hijrah."
As long as the enemy resists Islam and Islam is not regarded the only supreme political religious system by humanity, Hijrah continues to exit. It becomes a must by displaying and practicing the religion openly. This is the basis of the Muslims' mass street praying in the main streets, a phenomenon that is known only in Dār al-Kufr, in Western countries. This is an absolutely 100% political declaration and it has nothing to do with religious belief, that is, "we are here and we come to dominate." Moreover, Muslims in the West can perform Jihad and Da'wah as a means of occupation only by multiplying the numbers of Muslim immigrants, by Hijrah. The power of Islam cannot be executed if the Muslims are few, without increase in numbers and without the arrival of more new Muslims, as it was proven all along Islamic history of occupations. As there can be no empowerment of the religion without Hijrah, Islam cannot be demonstrated in Dār al-Kufr if the Muslims were not to immigrate and settle down there as a planned strategy.
Here is the basis of Islamic demography as a product of immigration and birthrate. The emigration and settlement of Muslims in the West is a religious duty, forming and reorganizing the Muslims to establish an Islamic community, the Ummah. In due time its role will be ushering in and enforcing the Sharī'ah as the only legitimate way of life. This is the primary objective of Islamic mission to the peoples of Dār al-Kufr, to the infidel's states, to be occupied and be Islamized from within.
Muhammad Abd al-Khaliq recommends establishment and consolidation of Muslim communities in Dār al-Kufr by huge immigration and at the same time by practicing loyalty and allegiance to the Islamic Ummah alone. The immigrants must not accept the system of laws of the Kuffār and not to accommodate in the host societies. They must commence with the establishment of mosques everywhere; and practice their public prayers in the main streets, as a visible display of the Islamic power. The most important mission is to educate and indoctrinate the young generation born in Dār al-Kufr to follow the Sharī'ah and by learning the Arabic language as a top priority. At the same time Muslims must produce inroads into the affairs of the host communities to weaken them from within and to facilitate their conversion to Islam, using Da'wah and Jihad.
This is exactly how Muslim immigrants act and behave while residing in the West. Hijrah, in concert with military conquest of Jihad comprised the backbone of Islamic expansionism through history. It was in essence the Arabization and Islamization processes that have brought Islam to become dominant from Western Asia to Spain. It has transformed the Middle East, for example, from Christian-majority to Arab-Islamic dominance. Today, Hijrah is designed to subvert and subdue the non-Muslim societies and thus pave the way for eventually Islamization of these societies. Indeed, Hijrah has become one of the three Islamic strategies to occupy the world and at the same time one of the main important steps in the process of spreading Islam as the only victorious political religion.
Gender and Climate Change: Where are we and what next?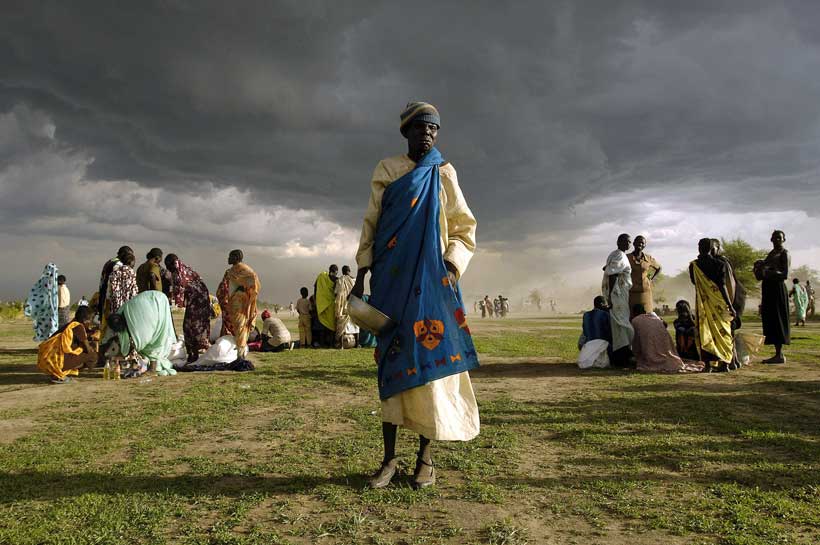 Climate change affects women more profoundly than men. Often, women bear the brunt of extreme weather events because they lack economic, political and legal power, especially in developing countries.
Because of cultural barriers and their lower economic status, women often have fewer assets to fall back on than men. They are largely absent from decision-making because of unequal participation in leadership roles – further compounding their vulnerability. So when it comes to coping with climate change, women usually have fewer adaptive strategies than men.
The women who live in poor rural communities use natural resources in a different way than men because they possess fewer assets.  It is women, for example, who are responsible for collecting firewood, fetching water, growing food – or foraging for it – making them more vulnerable to the climatic changes that affect these resources.  So the international community must pay attention to gender dynamics when it develops climate change policies and puts them into action.
International recognition – where are we now?
International frameworks are beginning to incorporate a gender dimension into action on climate change. The UN Framework Convention on Climate Change (UNFCCC) emphasises gender balance and increased participation of women in its processes and in national delegations. It also calls for the development of gender responsive climate policies at all levels.
Gender is also getting more attention at climate change conferences.  In 2014, at COP20 in Lima, a Programme of Action on Gender was established 'to advance implementation of gender-responsive climate policies'. The Paris Agreement of 2015 acknowledged the importance gender equality and empowerment of women in climate action. In 2017, COP23 established a Gender Action Plan.  So there is forward momentum.
And with developing countries calling for more money to address climate change, there is also an increasing emphasis on gender-responsive budgeting. The Green Climate Fund – the largest international fund for countering climate change – is shifting towards a more gender-sensitive approach and recently developed a Gender Policy and Action Plan.
The Commonwealth, gender and climate change
The Commonwealth has a long history of championing small states, women and young people.  In 2015, the Commonwealth Summit introduced a Women's Forum to amplify the voice of women and raise key gender issues to leaders. Gender and climate change issues gained further momentum at the 2018 Summit in London, when heads of government committed to accelerating action to achieve targets under the Paris Agreement and the Women's Forum called for the Commonwealth to take gender into account in addressing climate change.
Gender and climate change is one of four gender priorities of the Commonwealth.  That means the Commonwealth is shaping its work to reflect gender considerations.  However, more can be done to build on synergies and collaborate with partners to increase support to small and vulnerable states.
What next?
The urgency of climate change requires more progress at a greater pace. Increasing the participation and engagement of women in addressing it is a first and critical step.  I look forward to seeing progress and will follow discussions on the Gender Action Plan at COP24 in Poland later this week.  Even more important will be the first report on its implementation in 2019 because – as they say – the proof of the pudding is in the eating.
Sharing experiences and learning from what is already happening is important in understanding gaps and challenges and in developing better responses and strategies, so I would love to hear your thoughts and experiences on this topic. Are there challenges and lessons learned that you feel are important and that can shape the agenda moving forward, especially in the Commonwealth?
Young Voices Program: Global Space for Youth Empowerment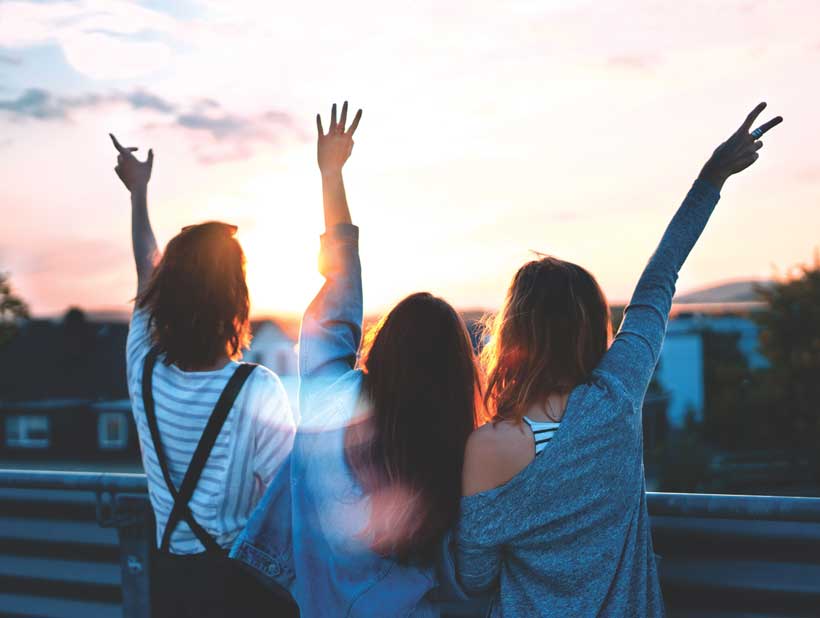 Young people matter. Not just because they can be powerful constituencies to recruit or consumers to develop. They matter in their own right and their growth is fundamental for the future stability and civilized success of societies, countries, and the world.
Unfortunately, a space for them to be themselves – to express and explore their own thoughts and to learn to articulate their own voices – is limited, especially on a global scale. Within the limited spaces available, most are politicized if not outright commercialized. Too often, youth have been used as vehicles for narcissistic adults, power-hungry politicians, and greedy conglomerates. In other words, around the globe grownups have maximized, exploited, and manipulated the power and potential of the young, all supposedly in the name of 'youth.'
With seventeen years of experience in educational and youth empowerment projects in Thailand and Asia, I have witnessed how these exploitations take place. Politicians talk about the importance of education, but only in terms of gaining votes for themselves. Political transactions are not bad in and of themselves, if the votes can bring about better schooling, equal opportunities, and gender equity, just to name some rightful benefits. More often than not, however, these talks on education are shallow rhetoric that cease to impact reality after the votes have been dropped into the ballot boxes.
The commitment to education is there, don't get me wrong. Countries spend billions of dollars on it. But the commitment for youth excellence, for the articulation of original youth analysis, is lacking. More space is needed for youth to express themselves, their concerns for their society, and debate the ideas openly and civilly. Elite schools have done this for centuries – bringing the best and brightest minds together in a room to debate and articulate their thoughts. But with the internet, online spaces have become critical in creating opportunity for youth dialogues and learning spaces. But now the online arena also carries with it dangers: we need to create spaces that provide enlarged, engaged, and equitable venues for youth to participate in the important issues of the day, without fear of retaliation, retribution, or politicization. More youth need to get involved in expressing their ideas on issues that matter to them, to truly become globally-engaged citizens now. This is not so much about a virtual 'safe space' as it is a declaration of creating virtual engaged spaces. These are too few and far between in today's world.
Thus, increasing quality online courses make quality learning fairer and more accessible to youth worldwide. This is why we propose the creation of an online platform on Modern Diplomacy, one of the most vibrant e-magazines in Europe, with massive followers far beyond it. This MD platform believes in the freedom of expression and sharing of ideas. It will allow youth – students across the world in all types of institutions – to not just share their ideas but have opportunities to engage with their own readers, creating a vibrant dialogue and budding global youth network.
Professor Anis Bajrektarevic, professor of Law from the University of Vienna and Chairman of Modern Diplomacy, put it bluntly by saying we are in a crisis of the "cognitive:" namely, there is a dearth of "cognition." In some circles, the talk already flows about the existence of a "cognitive war:"
"To address this issue, we need to rethink our global intellectual flow, create information pathways for youth to create their own narratives beyond traditional convention so they can articulate themselves, learn to become self-assured, and explore their boundaries and limitations".
With this new MD platform project, youth can write about current affairs, contest theories, or share their own original creative trajectories. They can learn from each other by being engaged and reading new ideas not as a form of competition but as a spur for new intellectual growth. In addition, they can get feedback to improve their writing from a team of international, experienced, and well-articulated youth editors. Aditi Aryal, one of the editors for the MD Young Voices program, is an experienced and highly-regarded international writer. Growing up in Nepal and India, she has extensive experience in writing, addressing social taboos, and gender restriction in the South Asian context:
"Modern Diplomacy is a huge platform that permits the expression of unfettered ideas and opinions. It has always been a vibrant platform that allows writers to express freely without having to face backlash, judgment, or censorship. As I began my writing journey with Modern Diplomacy, I grew not only as a writer but also as a thinker. It has always supported my quest for expression of ideas without obstructions. I have found in Modern Diplomacy a secure space that has nurtured me, my writing, expression, and thoughts. There could not have been a more conducive platform for this growth that I have seen in myself".
Another leading editor is Selene Sandoval, graduate student at Teachers College- Columbia University. Being a first-generation student of color to attend college in her family, Selene brings a passion for education, equity, and social empowerment. An experienced writer and tutor, she can help train and inspire other young writers to express and articulate themselves:
"My current belief for youth is that we have a voice stronger than we might realize. That is why it is essential for students around the world to research and be involved in issues that are affecting our generation, whether it be education, politics, or social issues. Students have historically been at the forefront of radical shifts in society by expressing their opinions on such issues like civil rights. Not only is it a way to express your opinion on current events and news around the world, but it is a way to grow as a writer. Writing as a basic skill is fundamental because it is part of every field. The more we are able to effectively communicate our ideas through writing, the more we are able to develop our professional careers. Modern Diplomacy can be the platform where you express your interests in a way that may be palatable for other youth to read and understand."
'Young Voices' as a platform requires space where the communication and interaction of minds and ideas flow freely without judgment. By learning and engaging dissimilar perspectives and engaging in healthy debates and discussions, across all analytical disciplines and geographical locations, we welcome any age group to be participants! We at Modern Diplomacy seek to provide young people a constructive and cohesive community to build around them, based on the freedom of expression, intense analysis, and rigorous, rational thought.
Articles selected will be published on Modern Diplomacy online and the best articles will be published in our geopolitical Ebook series.
Articles can be submitted for reviews at mdyv[at]moderndiplomacy.eu
The need for speed on modern slavery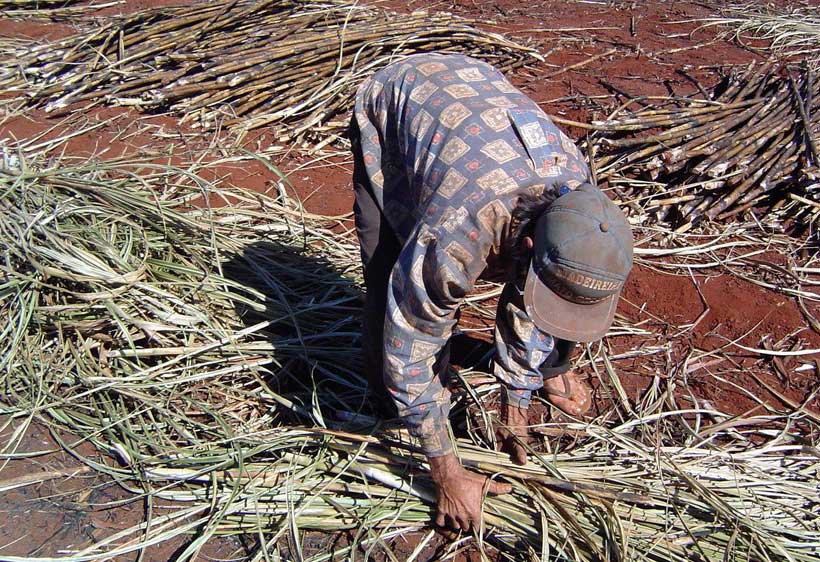 Three years ago, world leaders committed to take effective measures to end modern slavery by 2030. By the best estimates, there are around 40.3 million people in modern slavery. Reaching that goal would mean 9,127 people being removed from or prevented from falling into modern slavery each and every day between now and 31 December 2030.
How close are we to meeting that proposed rate of change? Until now, the short answer has been: we don't really know. There has been no centralized place to access information on the rate of change towards this goal.
That changed on Sunday, the International Day for the Abolition of Slavery. Delta 8.7 – a project of the Centre for Policy Research at United Nations University – began publishing country data dashboards measuring the change towards this goal.
These dashboards bring together the best available data on modern slavery, forced labour, human trafficking and child labour for each country. They also provide contextual information, including details of what each country is doing to bring these numbers down, and links to relevant legislation, national action plans and social protection arrangements. Over the coming months, more of these dashboards will be steadily rolled out.
So what do these dashboards tell us?
First, the dashboards suggest we are nowhere near the rate of change needed to meet the goal of ending modern slavery by 2030.
Even the countries that are performing best, with double-digit reductions in child labour, are not achieving the sustained reductions needed to meet the 2030 targets. Until we have more complete country coverage it will be too early to draw conclusions on a 'global' reduction rate, but the signs from the first set of dashboards are that a steep increase in reduction rates is needed.
Second, they show that we need to rapidly improve our ability to measure these reduction rates.
Most of the countries covered have reliable data only for child labour. Our ability to measure reduction of modern slavery, forced labour and human trafficking is much weaker. That stands to reason: countries have invested more, over a longer period, in measuring child labour. Only recently have they begun to invest in efforts to measure modern slavery and forced labour with the same scientific rigor.
There are promising signs on this front, though. In October national statisticians from around the world agreed a new method for measuring forced labour, which should make better data available in the next few years. The UN's Office on Drugs and Crime has also been working with countries to strengthen measurement of human trafficking.
Third, the country dashboards suggest that there may be lessons from the effort against child labour for the fight against adult forms of modern slavery, forced labour and human trafficking. Some of the reductions in child labour identified in the dashboards are impressive – for example, child labour decreased 59% between 2002 and 2015 in Brazil, while in Argentina it decreased 31% in just one year between 2011 and 2012. Figuring out 'what worked' in the fight against child labour may be instructive as we seek to identify 'what works' in the fight against modern slavery – and scale it up.
Generating this type of knowledge can take time. Starting in February 2019, the project will work with partners to accelerate the knowledge-generation process on 'Code 8.7', by bringing artificial intelligence and machine learning into the equation. Computational science offers a way to accelerate the process of understanding what works to end modern slavery.
Ultimately, however, it will be up to world leaders to learn these lessons – whether generated by artificial intelligence or the old-fashioned human kind. Unless world leaders accelerate their own learning and efforts, chances are, we will not come close to meeting their lofty goal.