Hijrah, Immigration: the Historical-Religious Setting
Islam is a missionary political religion, an ever expending faith that has no borders and no political limits. It is intended to be the universal hegemonic religion for all mankind, by force of Jihad; by propagation of Da'wah; and by mass immigration, and by demography of high birthrate.
The issue of Hijrah in the Islamic Sharī'ah is clear: it is forbidden for Muslims to leave Islamic lands and to reside in non-Islamic territories. This is according to the Hadīth:
Narrated Ibn 'Abbas: Allah's Apostle said, "There is no Hijrah [from Mecca to Medina] after the Conquest [of Mecca], but Jihad and good intention remain.
That means, according to Islamic exegesis, Muslims cannot leave Islamic territory and cannot live in non-Islamic states and under non-Islamic rule. As long as there is an Islamic owned territory where Islamic law is the dominant, Muslims must live in it and must not leave it. This is according to the Islamic verse (Sûrat al-Nisā', 4:97): "… angels will say: was not Allah's earth large enough for you to migrate…?"
Islamic exegetes translate these verses that Muhammad had forbid Muslims to live under non-Islamic rule. Muslims must leave territories in which the Islamic law is not the supreme and Islam is not ruling there, and migrate to Islamic territory as soon as possible. This commandment was never abolished, and he who violates it is considered being Murtad, who deserves a death penalty.
All Islamic Schools of Jurisprudence (Madhāhib) agree to this and in fact could not give other legal ruling, since it is anchored in the Qur'an.
Ibn Kathir, one of the most distinguished and highly influential Qur'an exegete, explains: "One who remains with polytheists at a place and lives with them, he is like them." Hijrah is not the only guarantee to Islamic honor, liberty, and peace, but it is a guarantee the Muslims will not assimilate among the infidels.
For Zamachshari, when a person has no capability to establish his Dīn, Hijrah, moving back to the Islamic state, becomes an obligatory duty. This is also the attitude al-Tabari, who does not use the word Mamnû' (forbidden), but Harām (religious taboo) as to clearly indicate what is the punishment of living in a non-Islamic state. Ibn Rushd insisted that Muslims are not allowed to live under non-Islamic rule, not only because the Sharī'ah does function there (the main of the Hanafī School); and not only the Sharī'ah must always be the supreme law (the main of the Shāfi'ī School); but because it is impossible that an infidel rules over a Muslim. A Muslim that freely immigrates to non-Islamic territory and allows a Kāfir to rule over him is in fact Murtad, and his penalty is death
al-Mawardi, though he agrees with other exegetes, also adds to the issue as follows: a Muslim can live in Dār al-Kufr only in two cases. One, he had kept up struggle for the dominance of Islam to convert the un-Islamic system into an Islamic one. Second, having no chance of leaving the land he lives in a dislike and disrespect situation. The reason is that Islam is destined to rule and conquer and not to be ruled and be conquered by others.
Abu al-A'la al-Mawdudi has the same opinion: a Muslim can live in Dār al-Kufr only if he makes all efforts for the predominance of Islam in that land (Iqāmat al-Dīn), or he lives under compulsion of tyranny and corruption. In all other cases he must live only in Dār al-Islām. Hijrah is complementary to Jihad and helps to establish the "rule of Allah," the Sharī'ah, only through the Khilāfah system.
Historically, the Hijrah was in fact the flight of Muhammad from Mecca to Medina, as the Meccans made their decision to execute Muhammad and his Sahābah. However, Islamic religious eschatology declares that the Hijrah It was a blessing act deliberately scheduled, decided, and executed by Allah for spreading his religion by means of expansion and occupation (Futûhāt) of the infidels' territories. It was the command of Allah, promising the Muslims' victory, a date that marked an essential stage for the establishment of the Islamic Ummah (Sûrat al-Nûr, 24:55). The Hijrah has become a cosmological transformation, an important factor in the process of consolidation and empowerment of the Islamic community.
For Islamic exegetes the Hijrah of Muhammad was the end of an era of weakness and marked a new beginning of success and victory. It was so important that the decision of Umar to mark the Islamic calendar beginning from the year 622 was accepted without any objection. The Hijrah was for the sake of the religion of Allah and the establishment of the Islamic Ummah to spread the religion all over the world. Therefore, the Hijrah is considered to be a Jihad for the sake of religion.
The Islamic eschatology declares: Medina was conquered by Hijrah and Mecca by the arms of Jihad. The first has strike the roots and the seeds of the Ummah, and the other has flourished its fruits worldwide. The first was the basis for development and the other was the pillar of manifestation and institutionalization. The first was the spirit that brought the existence while the other declared its triumph and victory worldwide. Therefore, Muslims must do their utmost to assimilate and integrate the infidels to Islam.
Muhammad forbade his followers to travel or to immigrate to a non-Muslim country: "I am innocent of any Muslim that lives amongst the Kuffār." "Whoever collegiate or aggregate with non-Muslims and lives with them, he is one of them." In the face of such a clearly defined prohibition, one must wonder how modern-day immigration is so widespread among the Muslims. Why is it that so many Muslims have chosen to live in the lands of the infidels, and do not return to the Islamic territory as soon as they have the opportunity? Do the economic-social burdens overcome the religious commandments?
Islamic exegesis and contemporary Muslim Imāms solve this issue as follows: it is forbidden to live in non-Islamic territory, in Dār al-Kufr, and staying there must be only temporary. Therefore, integration and assimilation of Muslim immigrants among the host states are forbidden. Yet, the sole reason for staying in Dar al-Kufr is to make all efforts to bring the non-Islamic territory under Islamic rule. If not, Muslims must do their best to leave back to Dār al-Islām territory.
This approach is elaborated in Surat al-Nisā', 4:100:
"And whosoever leaves his country in duty to Allah, will find many places of refuge and abundance on the earth. And he who leaves his home and immigrate in the way of Allah and his messenger and death overtake him is sure to receive his reward from Allah…"
Khālid al-Mājid, one of contemporary influential Islamic exegetes, declares that it is a must upon Muslims to migrate from Dār al-Kufr to Dār al-Islām. However, it is lawful for the Muslim to stay in Dār al-Kufr under the following conditions: there is a valid reason to stay, as the necessity of an appropriate Hijrah; if he cannot find any Muslim country to migrate to, or he is persecuted there; and when he stays in Dār al-Kufr for a short period of time: to receive medical care, or business relations, or for education, or officially, serving his country as a diplomat. Under these, Hijrah is acceptable, and still the Muslim believer must remain faithful to Islam and to his brothers, and under any circumstance he should not favor his relation with the Kuffār over his Muslim brothers and Islamic belief.
Sheikh Muhammed Salih al-Munajid has issued a Fatwah: "It is not permissible for the Muslims to attend the festivals of the Mushrikīn (those who associate other gods with Allah)… Do not enter upon the Mushrikīn in their churches on the day of their festival, for divine wrath is descending upon them… Whosoever settles in the land of the non-Muslims and celebrates their new year's festival and imitates them until he dies in that state, will be gathered with them on the Day of Resurrection."
In answering to the question: "Is it allowed to take the nationality of the US or a European country?" Muhammad Taqi al-Uthmani, of the Majlis Mujma' al-Fiqh al-Islāmi, answered in a Fatwah: "Taking permanent residence in a non-Muslim country, adopting their nationality, and making it one's country of residence as its citizen is a matter of apostasy. He would not be regarded as a Muslim and is liable of being declared a Kāfir…" The best solution is the Muslim invites the Kuffār to Islam. Then, his stay in Dār al-Kufr is not only permissible, but he will be rewarded for the merit of it.
Travelling to the land of the Kuffār is impermissible (la Yajûz) unless two conditions are met: (a) that the person has knowledge ('Ilm) to repel doubts (Shûbbahāt); (b) that he keeps his faith (Imān) to prevent him from falling into lustful desires (Shahawāt); and he keeps a strong animosity toward the Kuffār. If these conditions are not met, Muslims are not allowed to travel due to the Fitnah that exists there. Residing in Dār al-Kufr is absolutely forbidden as it involves mixing with the infidels. Muslims in a country that is not governed according to the Sharī'ah should do their utmost to bring it under Islamic law. It is Bid'ah not to call for and to work steadily for the implementation of the Sharī'ah.
This also marks the ultimate message that integration and assimilation of Muslims among the host states in Dār al-Kufr are forbidden. This commandment is abiding: as long as there are infidel territories, as Dar al-Kufr exists on earth, the injunction of Hijrah continues to be obligatory up to Day of Judgment. The basis of this methodology is the Hadīth related to Muhammad:
"I charge you with five of what Allah has charged me with: to assemble; to listen; to obey; to immigrate; and to wage Jihad for the sake of Allah."
The first three of the five commands are part of Imān, belief: to assemble means to join together the Muslim community, the Ummah, to work together for the Islamic cause, rest upon the principle of Tawhīd (Sûrat al-Baqarah, 2:255; Sûrat al-An'ām, 6:103; Sûrat al-Rûm, 30:26–7; Sûrat al-Hadīd, 57:30). The other two, to listen and to obey means absolutely and wholeheartedly believe in Allah and his messenger, that is, obedience and submission (Sûrat 'Imrān, 3:62; Sûrat al-Nisā', 4:171; Sûrat al-Mā'idah, 5:73; Sûrat al-Taubah, 9:31; Sûrat Tā Hā, 20:8; Sûrat Hashr, 59:22). Muhammad, who was sent as the final prophet to all mankind, is the perfect model all believers must obey and imitate (Sûrat al-Ahzāb, 33:21; Sûrat al-Anfāl, 8:58; Sûrat al-Hujurāt, 49:22). This is Sunnat Rasûl Allāh, and Sirāṭ al-Mustaqīm believers must follow. The other two, Hijrah and Jihad, are commanded for materializing the interests of Islam, to bring about Islam's victory. To Immigrate and to wage Jihad for the sake of Allah are tightly connected with the best belief:
"Surely those who believed and immigrated and fought in Jihad for the sake of Allah, these hope for mercy of Allah… (Sûrat al-Baqarah, 2:218).
Surely those who believed and immigrated and fought in Jihad for the sake of Allah with their property and their souls, and those who gave shelter and helped — these are guardians of each other…" (Sûratal-Anfāl, 8:72).
"And (as for) those who believed and immigrated and fought in Jihad for the sake of Allah, and those who gave shelter and helped, these are the believers truly…" (Sûratal-Anfāl, 8:74).
"And (as for) those who believed afterward and immigrated and fought in Jihad for the sake of Allah with you, they are of you; and the possessors of relationships are nearer to each other in the ordinance of Allah; surely Allah knows all things…" (Sûratal-Anfāl, 8:75).
"Those who believed and immigrated and fought in Jihad for the sake of Allah with their property and their souls are much higher in rank with Allah…" (Sûrat al-Taubah, 9:20).
"Surely your Lord, with respect to those who immigrated after they are persecuted, then fought in Jihad in the way of Allah and are patient…" (Sûrat al-Nahl, 16:110).
This is the Islamic trilogy: belief (Imān) that leads to immigration (Hijrah) that is accomplished by holy war against the infidels (Jihād Fī-Sabīlillāh). Before Hijrah, Islam had to adopt patience and express the believers' faith through Salāh and Zakāt; while after the Hijrah, Islam ordained for Jihad and conquests of their enemies. The primary purpose of Jihad is to create a world order characterized by total submission to Allah through Imān. These three are the components for spreading the message to establish the Islamic Khilāfah worldwide. From these verses, "those who believed" (Âmanû); are "those who immigrated" (Hājarû); and are those who "fought in Jihad for the sake of Allah" (Jāhadû). Belief, immigration, and conquests are the stepping stones for the expansion of Islam as the only legitimate lawful religion to the entire world.
Imān, Hijrah, and Jihad are tightly interconnected: Jihad is not complete without Hijrah; and Hijrah and Jihad are not complete without Imān. Each can be the pivotal goal: the primary goal of Imān is the establishment of the Islamic Ummah that rules over the world, and it is achieved by Hijrah and Jihad. It is also true that the primary goal of the Hijrah is the establishment of a world Islamic Ummah, and it is accomplished by Imān and Jihad. That is also to say that Jihad is the supreme means to bring about the Islamic world hegemony, and it is assisted by Hijrah and Imān. As Imān is basic and obligatory, so are Hijrah and Jihad. Thereby, Imān is a prelude to Hijrah, as Hijrah is a prelude to Jihad. Without Imān, Hijrah has no meaning, and without Hijrah, Jihad has no meaning. It can also be said that the aims and the objectives of the Hijrah are to revive Imān by performing Jihad, as to establish Islam's authority in the world.
The Islamic confession ultimately states that humanity and all its governments belong to Allah and his messenger (Sûrat al-A'rāf, 7:158; Sûrat al-Anbiyā', 21:107). Muslim exegetes state without reference that Muhammad declared, "migration cannot be ended as long as there is Kufr in the world." In the Ahādīth it is reiterated:
"Hijrah will continue until the sun rises from the West. Hijrah would not be stopped until repentance is cut off, and repentance will not be cut off until the sun rises from the West."
"Hijrah ceases only when a place, a community or a country has been won over, and Fath (occupation) has been achieved. Only then, there is no Hijrah."
As long as the enemy resists Islam and Islam is not regarded the only supreme political religious system by humanity, Hijrah continues to exit. It becomes a must by displaying and practicing the religion openly. This is the basis of the Muslims' mass street praying in the main streets, a phenomenon that is known only in Dār al-Kufr, in Western countries. This is an absolutely 100% political declaration and it has nothing to do with religious belief, that is, "we are here and we come to dominate." Moreover, Muslims in the West can perform Jihad and Da'wah as a means of occupation only by multiplying the numbers of Muslim immigrants, by Hijrah. The power of Islam cannot be executed if the Muslims are few, without increase in numbers and without the arrival of more new Muslims, as it was proven all along Islamic history of occupations. As there can be no empowerment of the religion without Hijrah, Islam cannot be demonstrated in Dār al-Kufr if the Muslims were not to immigrate and settle down there as a planned strategy.
Here is the basis of Islamic demography as a product of immigration and birthrate. The emigration and settlement of Muslims in the West is a religious duty, forming and reorganizing the Muslims to establish an Islamic community, the Ummah. In due time its role will be ushering in and enforcing the Sharī'ah as the only legitimate way of life. This is the primary objective of Islamic mission to the peoples of Dār al-Kufr, to the infidel's states, to be occupied and be Islamized from within.
Muhammad Abd al-Khaliq recommends establishment and consolidation of Muslim communities in Dār al-Kufr by huge immigration and at the same time by practicing loyalty and allegiance to the Islamic Ummah alone. The immigrants must not accept the system of laws of the Kuffār and not to accommodate in the host societies. They must commence with the establishment of mosques everywhere; and practice their public prayers in the main streets, as a visible display of the Islamic power. The most important mission is to educate and indoctrinate the young generation born in Dār al-Kufr to follow the Sharī'ah and by learning the Arabic language as a top priority. At the same time Muslims must produce inroads into the affairs of the host communities to weaken them from within and to facilitate their conversion to Islam, using Da'wah and Jihad.
This is exactly how Muslim immigrants act and behave while residing in the West. Hijrah, in concert with military conquest of Jihad comprised the backbone of Islamic expansionism through history. It was in essence the Arabization and Islamization processes that have brought Islam to become dominant from Western Asia to Spain. It has transformed the Middle East, for example, from Christian-majority to Arab-Islamic dominance. Today, Hijrah is designed to subvert and subdue the non-Muslim societies and thus pave the way for eventually Islamization of these societies. Indeed, Hijrah has become one of the three Islamic strategies to occupy the world and at the same time one of the main important steps in the process of spreading Islam as the only victorious political religion.
Women's Plight During Natural Calamities: A Case Study of Recent Floods in Pakistan
Recently, at the United Nations general assembly, the Prime minister of Pakistan's speech started with the challenge of climate change, which is bringing havoc into the country through floods. This shows Pakistan's serious concern about drastic climate change in the world which is impacting Pakistan. It is estimated that around 1/3 of Pakistan is under water, which has affected 33 million people. Above 1500 deaths are recorded. The infrastructure of about $10 billion has been destroyed. The PM Shehbaz Sharif in the UN specifically highlighted women's plight and mentioned children's deaths. According to the Global Climate Risk Index, Pakistan is the eighth most affected country by climate change. While, Pakistan has less than 1% share in global greenhouse gas emissions, it is more on the receiving end of the devastation of climate change. After a decade, Pakistan is standing in the position it has witnessed in 2010 but, more horrific.
Natural calamities like floods not only bring devastation with them, rather they also bring other illnesses such as waterborne diseases. It also brings more hardships for women and children. There is a general understanding that natural calamities do not make any difference in gender. It impacts all members of society equally. The United Nations Assistant Secretary-General Asaka Okai, said that whenever a disaster strikes, women and children are 14 times more likely to die than men. Women are experiencing more impact from the devastation caused by the flood. Women are victims because, during floods, natural cycles don't stop, which occur in the body of a female, such as menstruation, and pregnancy. Similarly, women are the target of harassment, rape, insecurity, and diseases.
According to statistics, about 650,000 women are pregnant and 73,000 are about to give birth. In Pakistan, most women give birth to their children in homes, but due to flooding, their houses are destroyed. They are not left in safe shelters. Due to floods, they are shifted to camps where all family members live together and the privacy of females has decreased. According to estimates, about 1000 health facilities are partially or fully destroyed in Sindh and 198 health facilities are destroyed in Balochistan, which also decreases access to health care. Destruction of infrastructures such as roads and bridges has increased difficulty in reaching clinics and hospitals. Women are not receiving proper medical facilities and care, which increases the mortality rate. Women go through natural cycles of menstruation for which they need sanitary materials. As per media reports, women living in flood-affected areas are using tree leaves. Living in a conservative society, it is considered taboo to talk about these things. When NGOs started to collect sanitary materials for women, they faced a lot of criticism from the conservative faction of society, saying that instead of collecting unnecessary things, they should gather food for them.
During this disaster, people become homeless, due to which they are shifted to camps where access to toilets and clean drinking water becomes difficult for women. This also increases the chances of getting diseases. Living in camps, women face security issues. Male members of their families go in search of food while women and children are alone in camps. Harassment cases are reported from these areas. Recently, a case of a teenage girl was reported in Shahdadpur. The victim was raped by two rickshaw drivers who are familiar with her. They told her that there is ration distribution for flood-hit areas. If she agrees to accompany them, then you can give her access to that.
In Pakistan, women are responsible for performing house chores. Due to flooding, there is standing water everywhere. Women have to move in those waters to perform their tasks. Stagnant water is the breeding place for water-borne diseases such as malaria, dengue, and typhoid. In Sindh, the percentage of malnourished kids is 41.6% (National Nutrition survey of 2018). Malnourished women and children are more prone to these diseases. The National Disaster Management Authority has reported the deaths of 536 children and 308 women. Widows and orphans face food and security issues. In Sindh and Balochistan, it is not acceptable for a female to go out of the house. NGOs should keep this in mind while distributing rations to the public. These sufferings during disasters pose deep imprints on the psychosocial and mental health of females. Their suffering will not end here in the camps but, when they move to their homes, standing water from flooding is waiting for them. There will be no home to live in for them, which gives rise to the same issues they are facing in camps.
The media has always played a major role in highlighting issues that are of major concern. It should highlight the issues faced by women during this situation by sending female journalists who can cover flood-hit areas. So, they can bring these issues to the public to make people aware of the issues faced by women. This will help in sensitizing the public that the issues which are faced by females are a matter of serious concern and importance. It will assist the government authorities to make policies that will also cater to the issues of Pakistan's 48.5% population of females, which makes up a major chunk of the population. NGOs and government institutions that provide relief equipment to these areas should also keep in mind teenage girls and pregnant women. NGOs who distribute rations should make two counters so that widows and orphans can also get access to food easily without complication. To control harassment and rape issues, law-enforcing institutions should deal with these criminals seriously so, no other person thinks about committing these types of offences. Nonetheless, it is yet to be witnessed whether the concerned authorities be able to cater to the plight of the women during catastrophic floods in Pakistan or whether the women will be left in despair and self-help.
Anatomy of right-wing populism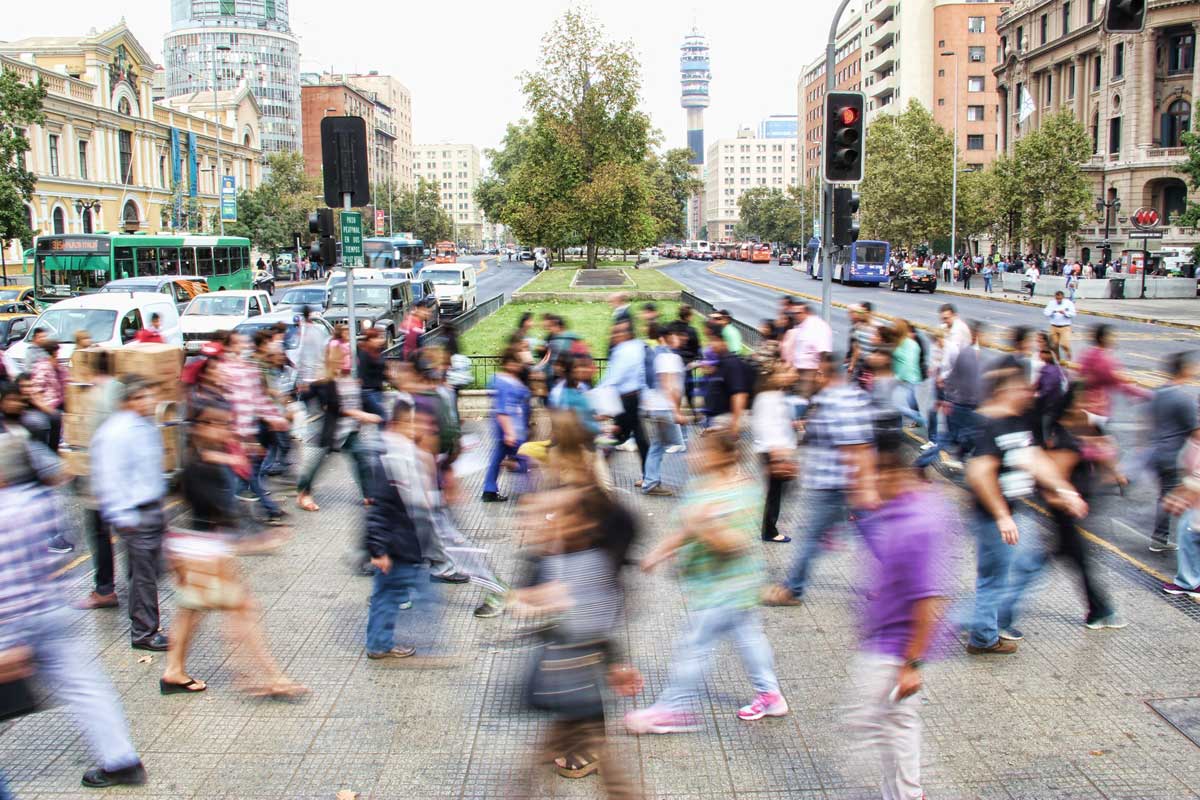 Twenty-five years ago, Fareed Zakaria introduced the concept of illiberal democracy: he revealed how some legitimately elected governments undermine liberal democratic principles by eroding the rule of law and the protection of fundamental freedoms. He predicted that this new form of regime would significantly damage the status of our democracies if not appropriately challenged. After almost two decades, the 2014 speech of Hungarian Prime Minister Viktor Orbán marked the official birth of illiberal democracy in modern Europe, with a discourse that echoes the 1997 article. Except that it is the exact opposite of what Zakaria hoped to hear.
Orbán's rhetoric and attitude are supported and endorsed by several populist leaders across Europe and beyond. What the Hungarian PM represents is the result of a long democratic recession that Larry Diamond estimated to start in the early 2000s in continents such as Asia and Africa. It appears that it is now the turn of Europe, as we can deduct from the rising popularity of multiple anti-establishment and nationalist parties across the continent. Despite populism not being exclusively a right-wing phenomenon, most of its support in the EU is represented by radical right parties that are often Eurosceptic.
This aspect is also confirmed by the outcome of the last European Parliament election in 2019. The results indicate a nationalist trend and a shift from the centre-right to the far-right within the populist vote: the relative populist electoral strength was highest in two European parliament groups, namely Identity and Democracy (ID) (including Salvini's League and Le Pen's National Rally) and the European Conservatives and Reformists (ECR) (including Brothers of Italy and Law and Justice in Poland), which are both very critical of the union and formed exclusively by right-wing (or even far-right in some cases) populist and nationalist parties. These two groups, albeit not achieving the brilliant results they were expecting, have won 135 seats in the European Parliament, and their main parties happened to be very strong nationally. Considering that the historic European People's Party (EPP) and the Socialist and Democrats (S&D) have lost 65 seats combined from the previous election, it is not a bad outcome overall for right-wing populism.
In 2017, Bridgewater's populism index in developed countries revealed that this phenomenon was at its highest rate since 1930s. In addition, the think tank Timbro estimated that more than a quarter of European electors vote for authoritarian populist parties, with Poland and Hungary among the four countries with most support. Political scientist Cas Mudde observed instead that the average support for these political forces is the highest since 1940s, with over 20% since 2010. Slightly different estimations are calculated but nevertheless this shows to what extent have these parties grown in recent years. One might consider these factors as alarming, since many scholars claim the expansion of populism and nationalism could eventually topple liberal democracies and favour authoritarian regimes, as already occurred in history.
What do we mean by right-wing populism?
First and foremost, before getting into the details of right-wing populism, an overall definition and brief explanation of populism must be provided. Mudde defines populism as an "an ideology that considers society to be ultimately separated into two homogeneous and antagonistic groups, 'the pure people' versus 'the corrupt elite'". Populists also believe that all members of the 'pure' group have the same aims and abide by the same principles, hence they do not accept a pluralist society consisting of diverse needs and concerns. Some of them also claim that this perceived faction of 'the people' comprises only of one ethnicity, class and religion.
Populist parties no longer seek out compromise and consensus through tolerant and democratic practices, but instead try to overthrow what they believe is a corrupt and broken system. In this way they undermine democratic institutions such as courtrooms and media, while attacking any aspect of society that opposes the common will of 'the people'. They also refuse the search for a balance between the needs of the majority and the minority, as they claim that disregarding the interests of the majority is a violation of democracy, thus supporting "a form of democratic extremism or, better said, of illiberal democracy".
Moreover, the cult of the leader is crucial in the populist world. This may sound obvious because a charismatic figure is always needed in politics in order to move masses and influence opinions, regardless of the political party. However, populist leaders declare they embody the will of the people and often appeal to the worst instincts of the population, manipulating fears and anxiety to increase their support. As politics is not only made of rational thinking, but also emotions and sentiments, they interpretate fear and desperation with (sometimes false) claims and simplistic solutions to contrast complex issues.
Populist groups are usually considered 'catch-all' movements, meaning that they follow the popular support rather than choosing a specific side. However, it could be discussed that this wide definition of populism is reductive. In fact, French economist Thomas Piketty deems it as a generalisation and refrains from using this word since there is a variety within that group: any party criticizing the current establishment is labelled as 'populist' without differentiating the diverse forms of this phenomenon. For instance, right-wing populists are usually hostile to immigration and minority rights, whereas left-wing populists are often culturally inclusive.
It could be further discussed that the argument about the people versus the elite tends to be overused as we have cases in which the political system is widely corrupt, and thus brings to legitimate concern and popular discontent to demand for more transparency and equality, such as in Greece, Spain and Italy. The movements that have emerged in these countries (Syriza, Podemos and 5 Star Movement respectively) showed a different approach to politics in comparison to prominent right-wing populist parties, as they have not undermined or taken over democratic institutions when elected to govern their respective countries.
Nonetheless, the majority of European populist parties have right-wing tendencies. This type of nationalist populism (also defined as 'national populism' by British academics Roger Eatwell and Matthew Goodwin) is mainly based on xenophobic and protectionist sentiments, in addition to be against the neo-liberal establishment. Right-wing populist parties tend to regard nationality as a rigid and unmodifiable homogenous identity (mistakenly connected only to ethnicity), and they are therefore against any form of pluralism, whether it is based on culture or sexual orientation. Although some national populists consider themselves patriots defending their sovereignty, it could be argued otherwise. Italian scholar Maurizio Viroli observes in his book that the terms 'nationalism' and 'patriotism' are often misused: while the former mostly reflects a protectionist and isolationist approach (rather than sovereignty), the latter is also based on the respect of other cultures.
Furthermore, most right-wing populist parties are willing to live in a democratic context, but they are against the liberal values of present-day democracies, such as media freedom and minority rights. As a matter of fact, they believe they represent the true nature of democracy, which focuses on the needs and interests of the majority that felt excluded and neglected by the 'corrupt elite' in recent years. Nevertheless, by emphasising the importance of the majority at all costs, they end up discriminating who is not part of 'the people', hence appearing to be a regressive and undemocratic response to a legitimate concern.
What are the causes of the global rise of populism?
Political scientists Ronald Inglehart and Pippa Norris suggest that the rise of populism is mainly due to economic inequality, which was partly caused by phenomena such as globalisation and austerity. The shift from the industrial age to what Piketty describes as a "globalised era of hypercapitalism and digital technology" has created high levels of inequity around the world. Piketty also argues that the concentration of wealth is disproportionate because the ratio of economic growth is lower than the so-called 'return on invested capital', hence much of the resources end up in the hands of a microscopic part of the population. Indeed, the latest Credit Suisse report indicates a great disparity in the world, with 1.1% of the population owning almost half of the global wealth (45.8%), and the bottom 55% of the population possessing only 1.3% of the total resources.
While globalisation had its own advantages (such as giving work to millions of people in emerging economies), it has also displaced many low skilled jobs and produced economic stagnation in developed countries. This has resulted in an ever-increasing wealth gap; this disparity, in turn, has created underserved communities who began to distrust the global system. Already twenty years ago economist Joseph Stiglitz (in his book Globalization and Its Discontents) warned us that rising inequality would pave the way for the rise of anti-establishment parties, such as nationalists and populists.
The 2008 financial crash further deepened the economic gap: the main consequences of the so-called 'Great Recession' have been high levels of unemployment, growing inequality and impoverishment of the working and lower middle classes. Moreover, in the aftermath of the financial crisis, the austerity policies implemented by the European Union, including tax raises and spending cuts, exacerbated the situation. The austere measures were in fact not combined with effective social protection systems, hence degrading the conditions of workers as well. This circumstance thus led the EU into an identity crisis, which we are still experiencing today with the rise of several Eurosceptic parties.
Some might discuss that this is connected to the decline of liberal democracy, as the European Union is mainly based on liberal values. Mudde observes that the crisis of democracy results from the failure of the liberal establishment in the political system, and not from several external challengers trying to undermine it. In fact, he also claims that "contemporary populism is an illiberal democratic response to undemocratic liberalism". The fact that the liberal system could be or become undemocratic is not unrealistic as it sounds, especially if we consider that in history liberalism was not always applied in democratic contexts, such as in many European countries in the 18th and 19th centuries.
The democratic crisis was also caused by the deterioration of traditional parties that lost touch with the lower middle and working classes, which have stopped trusting a system that has sold them false promises and has not met their needs. As a matter of fact, the level of trust towards parties across the EU has been in a declining trend in the last decade (just over 20% in 2019). This is also demonstrated by factors such as lower electoral turnout and decreasing participation in political activities, but also by the growing interest towards non-traditional parties. This aspect is critical because once you cease to identify in a political movement, you automatically find refuge in national identity, ideology or religion.
Furthermore, the advent of right-wing populism has cultural determinants as well: the 2015 migration crisis has indeed displaced millions of asylum seekers and economic migrants, many of which coming from Muslim countries. Their religion is a key aspect because right-wing populists have increasingly exhibited xenophobic attitudes towards Islam, which is seen as a civilisational threat, particularly after 9/11 and the rise of ISIS. Whereas there is no justification for such discriminatory behaviours, raising a question about EU's handling of the migrant crisis may be a legitimate concern. According to Article 79 of the Treaty on the Functioning of the European Union, the union "shall develop a common immigration policy aimed at ensuring, at all stages, the efficient management of migration flows". It could be discussed whether some member states have not put enough effort and resources to cooperate and find a common solution, but it is also true that the EU could have anticipated the crisis by implementing appropriate immigration controls and reception systems. In fact, Mudde acknowledges that migration policies were often "undemocratic in spirit", meaning that they were not the outcome of collective discussions and decisions taken together with the population. Hence, right-wing populist parties have exploited this crisis to criticize the EU with improbable scapegoats: for instance, describing migration from Africa and the Middle-East as an invasion or claiming that NGOs and liberal institutions are plotting for an 'ethnic replacement' of the European people.
Conclusion
As a result, right-wing populists (or at least most of them) reject liberal democratic values rather than democracy in its entirety: those values that are entrenched in the EU and other international institutions. However, the populist response does not seem to respect EU fundamental goals and values, nor basic democratic principles. The main issue is the approach used to criticize the liberal system. Populist movements tend to appeal to the fears and anxieties of the voters to attack the elites, which are perceived as always corrupt and distant from the population. This cannot be accepted as a fair argument, because, as we cannot generalise that all populists are fascists or xenophobic, then we cannot assert that the so-called elite is all corrupt either. As a result, neither the growing populist sentiment nor the liberal establishment are to be completely eradicated, but rather challenged and improved through collective discussions and decisions.
Moreover, the rise of right-wing populism is not the consequence of a single issue, but it is driven by a combination of mutually reinforcing economic and cultural aspects (from unemployment and wealth inequality to racism and xenophobia). These factors are the result of a series of events that affected our society in the last decades, such as globalisation, the Great Recession, the 2015 migrant crisis and the decline of traditional political parties. It would be thus too simple to only blame the vulnerabilities of the liberal establishment or the opportunism of populist leaders, as both approaches have had negative repercussions on the public.
On the one hand, populists have gained popularity due to genuine issues that liberal institutions have failed to deal with. On the other hand, they have also promoted 'culturally exclusive' behaviours (racism, xenophobia etc.) through demagogy and propaganda, often accompanied by the spread of disinformation. Nonetheless, the liberal system has perhaps not effectively dealt with crucial challenges and has showed weaknesses that exacerbated the socio-economic crisis we are witnessing, hence allowing right-wing populist parties to flourish. The more the people have felt left behind by the system, the more they have found refuge in national identity and intolerant ideologies. Therefore, the first step to take in order to explain and fight populism would be to bear responsibility for the inequal policies implemented through the years that have left many communities marginalised and prone to vote for anti-establishment parties. A card that does not seem to have been played well (or at all), since right-wing populist parties are increasingly on the rise in many countries around the world.
Education needs a transformation. The same holds true with how we monitor our commitments
Education is the key to unlock our development challenges. Yet, millions of children and young people are left behind, unable to fulfil their potential and prepare themselves for the future. In many countries, the pandemic has struck off the modest gains of the past 20 years for the generation most affected by school closures, with long-term consequences. This week, the Transforming Education Summit comes to an end. The world's education leaders have gathered over the last few days in New York, invited by the UN Secretary-General as part of Our Common Agenda, to debate solutions to put education back on the right track.
The Summit has come at a time when, according to UNESCO's latest figures, there are an estimated 244 million children and young people across the world still deprived of any form of formal schooling. Over 600 million children and adolescents are either not completing basic education or do not acquire basic skills that would help them prepare for the future. With only seven years to go until the deadline to reach SDG 4, the global education goal, they are lacking the support to access a high-quality and fulfilling education. Compounding the problem is the fact that governments in the poorer countries appear to be cutting their education budgets.
The Transforming Education Summit marks a key moment. But as leaders declare their determination to improve education in their countries, we must review how to translate these words into the concrete targets, so that these promises do not ring empty, and how to monitor progress towards them. While the Summit has debated solutions to make schools safe, healthy, connected and green, countries should express the level of their ambition through national targets for each of these commitments to spur action from now to 2030.
The issues rising to the surface during the discussions and consultation around the summit are all critical. One in six children live in areas impacted by conflict that also destroys their education opportunities. Schools are being bombed and children and teachers are killed daily. Only last year, the UN Security Council adopted a resolution on the protection of education in conflict zones. But more must be done to protect the education of affected children and young people.
The compound effects of COVID-19, a war in Europe that disrupted grain production and exports, rising inflation and a looming economic recession, mean that the world is edging closer towards a food crisis. When schools closed their doors with little to no notice due to the pandemic, millions of students were cut off not only from their education, but also from one of their principal food sources. An estimated 39 billion school meals have been missed since April 2020. It is not only children's physical development that was impacted. Without food, children simply do not have the energy to concentrate, and their education outcomes are therefore significantly worse.
Another, equally significant impact of the pandemic was bringing learning from classroom to home. Laptops, computers, and iPads replaced pencils, erasers and pens as back-to-school essentials– for the lucky few: because this shift was reliant on all children having access to the technology required to learn from home. Unfortunately, with two-thirds of 3–17-year-olds unable to access the internet at home, this was far from the case. These children were left behind in systems whose efforts to catch up with the times simply failed them. As with many crises, this also predominantly affected children in disadvantaged homes and communities. The pandemic shed light on the foundations of education systems, which fuel exclusion and inequality.
Finally, with almost two billion people affected by floods, droughts and storms every year, these devastatingly real consequences that climate change is unleashing on our planet are already being felt, though not equally by all. Climate change disproportionately impacts the most vulnerable and marginalized communities in the Global South, whose education opportunities are also poorer, further compromising their ability to adapt. At the same time, education systems in the Global North and in countries contributing most to global warming are yet to demonstrate how their schools will serve their climate change mitigation efforts.
Agreeing to the actions is one step, monitoring them is crucial to provide accountability and drive ambition. UNESCO has started a process where each country sets their own realistic 'benchmarks' in the road to achieving SDG 4. About 90% of countries have heeded this call and established national targets which they reasonably believe can be reached by 2030, in the hopes that this will accelerate progress. We encourage countries to also set national targets for 2025 and 2030 against each of the global initiatives to be tabled at the Summit. These will represent the transformation countries want to see.
The follow-up mechanism after the Summit, based on national target setting, will be critical to convert leaders' statements into improved education results for children and youth, as this call for action implores countries to do. The solutions to be agreed at the Summit must be appropriately monitored if we are to come out of this global education emergency.