Islam and Democracy: False Perceptions or Pure Propagation?
The Islamic Da'wah exhibits Islam as being peaceful and compassionate, in order to delude the infidels and to pave the way for their march to subdue the World.
Moreover, Muslim propagators assert, without hesitation and with high impudence, that Islam is the source of most aspects of Western modernism, and that the values and practices of Islam are the origin of human freedoms and civil rights.
To the consumption of ignorant Western audience, a huge amount of literature has been published under the rubric "democracy in Islam" mostly in English, with the following assertions: a) Islam and democracy are fully compatible; b) Islam has all the ingredients of modern polity and society; c) Islamic values are in fact the source of the democratic perceptions.
The problem begins with the fact that religion, perhaps any religion, is opposed to democratic values, by its own conceptions and principles. It is because the sources of commandment are from divine entity, while in democracy the source is the people, man-made laws, and sovereignty. Any debate on the connection between the two, religion and democracy, is seemingly artificial and may leads to a dead end. However, the astonishing fact is that more than all other religions, Islam is so far away, like between heaven and earth, from democracy. However, Islamic propagandists strive so hard to prove that Islam contains all democratic values from itself.
Why these efforts? The answer belongs to the Da'wah, propagation, realm, as to prove that Islam is the best and perfect religion. According to this, Islam and democracy are compatible, based on following: a) all individuals in the Islamic political system are sovereign, equal before the law, with full civil rights bestowed upon. b) Islam recognizes equality between all people – Muslims and non-Muslims, white over black, man or women. c) Islam does not accept dictatorship system or monarchy but democratic rule. The citizens' opinion is decisive in formation of government and decision-making process. d) Islam was the first institution ever to advocate and to implement human rights as universal equality to all people. In fact, Islam has promoted the universality of freedoms over 1300 years before UN's "Bill of Rights." e) All forms of acts of violence are forbidden. "Jihad" as an aggression against innocent people is terror and by that and a distortion to Islamic law. f) Islam set an unprecedented standard for the ethics of dealing with captured enemies. They treated prisoners of war in a manner that has yet to be imitated in history by others. g) It is categorically forbidden to capture a free person and make him a slave. Slavery is forbidden. Islamic ethics places utmost importance on preservation of human life and dignity. h) In time of war, Islam decreed humane rules of war many centuries before such ideas were put into conventions in the West.
It is suggested to Western readers not to laugh and ridicule while reading this list, even it is hard. Each and every clause of these eight, if examined and analyzed by the three suggested criteria of investigation — Islamic Scriptures; Islamic history, and contemporary Islamic politics — fully reveals how grotesque and meaningless they are.
Moreover, in the influential Muslim internet site, "Islam-on-line," Muslim exegetes claim that Islamic democracy is fully compatible with Islam, while bringing reference from the Qur'an. However, the verses and practices quoted, absolutely do not refer to the objectives referred to. This is another proof how all these clauses are fabricated, twisted, and non-existent in Islamic reality.
The claim that Abu Bakr and his three successors, the four rightly guided caliphs (al-Khulafa' al-Rashidun) were chosen in a fashion that reflected popular consent and by the people, is misleading and full of lies. For Muslims, including the Salafiyah groups, this era constitutes an ideal type in the Islamic political history. However, the reality is quite different. All the four caliphs were not elected but imposed on the community of the believers, rather they were nominated by small group from among the elders of the tribe; all of them did not receive the legitimacy of the others among the "political elite", caused social schism, personal rivalry and political instability; three of the four Caliphs were murdered brutally, and witnessed civil wars. One can find anything in this era but certainly not democracy, freedoms, participation, and sovereignty.
How democracy is compatible with the Qur'an? Islamic propagators use four assertions: a) Shurah (consultation) as if it functions in Islam as a parliamentary Western Political system. b) Ijma' (consensus) of the Islamic community, as if there is in Islam social and political pluralism based on majority rule. c) Ijtihad (innovative interpretation), as if there is readiness in Islam to absorb and integrate opposing values and conceptions. d) Hakmiyah (sovereignty), as if it expresses political participation of the people in the decision-making process.
However, these, all of them, are false fraud claims and without any substantiation or corroboration: Shurah refers in Islam only to the old tribal system of an advisory council of the elders, which include very scant elders or later on counselors. It has nothing to do with Western perceptions, Western democratic values, and there is not even one example in Arab and Muslim history and contemporary politics that in practice validate this claim. Ijma' is again the tribal framework made up of the elders of the tribe, the 'council of the wise men', and only their voice is binding and for the decision-making processes.
Ijtihad shows by itself how the Islamic pretense is fraudulent. The fact is that the gates of Islamic Sunni innovative interpretations were closed in late eleventh century, due to the conviction that there is nothing outside Islam that is unknown and there is not a thing or set of conceptions that is worthy to be included in Islam from the beginning of history to the end of the world. Hakmiyah does not belong to the people but to Allah alone and dictated only by him. There is no and never have been political pluralism and participation in Islam. There is no other sovereignty on earth other than Allah and the rulers who imposed their rule on the subordinate people.
Western scholars who support the Islamic fraud claims, like the Esposito's school of Georgetown, operate in three strategies: they exhibit claims and arguments without any scientific proofs or by quoting verses totally unrelated to the truth. They operate their elusive claims by declaring there are different kinds of democracy. There can also be a religious democracy, and Islam is the embodiment of spiritual democracy. At the same time, they accuse the West of being the cause for the lack of democracy in Islam, by preferring Muslim authoritarian rule as a means to continuing Western presence.
Amos Perlmutter calls the 'Esposito School' naïve, as harboring illusions originating in ignorance and lack of knowledge about Islam. The issue is not adjusting Islam to the values of representative democracy and human rights, but learning the true nature of Islam which is anti-democratic and anti-liberalism. Islam and democracy are incompatible, unless we decide to call everything and any form of government a democracy. If Marxist-Leninist Communism in the Soviet style could be called "popular democracy", why not call Islam "religious democracy"?
The reality is that Arab-Islamic history and contemporary politics clearly shows: There is anything Islam but not democratic liberal processes; there were no sovereign states led by electorate people; there were never a civic society, citizen's rights and freedoms. What is found are authoritarian regimes and patrimonial leadership, which was always the prerogative of the ruling elite, and the people have never been the electing and the sovereign. And that social misery and economic wretchedness are the dominant in Islamic politics, and not openness and freedoms.
Let's define and analyze how democracy is defined and characterized, and what are its basic components. There are several types of democracy with two most important phenomena:
First, the centrality of the political institutions and the intensity of their influence, with a separation of powers, the functioning of branches of government as an array of checks and balances and their accountability and transparency. Sovereignty belongs to the electors alone, and the legitimacy of government flows from the existence of laws for the sake of the citizens. Power is decentralized, and the leader is less important than the political institutions.
Second, the central realm is the rights and liberties of the individuals with large political tolerance and pluralism of ideas and roles. There are many functional sub-systems with vital influence over governmental decisions and functioning. Political mobility is high, based on equality of opportunity and achievement, while maintaining a free market of information. The power of the bureaucracy is limited and the police operates as a serving body for the public and not a coercive tool of the government.
There are seven features that are the most important to understanding democracy: The individual freedoms and civil liberties; the rule of the law above all; sovereignty and citizenship belong to the people and are empowered by the people; the absolute equality of all citizens before the law; vertical and horizontal accountability of all the ruling systems; responsiveness, eligibility; transparency of the ruling systems to the demands of the citizens; mobility, political participation and equality of opportunities of the citizens.
When compares to Western democracy, Islam is characterized by the following:
In Islam the believer acts out of a commitment of faith and absoluteness, whereas in democracy the source of conduct is rationality, pluralism, choice and judgment.
In Islam the source of authority, sovereignty, and the rule of law are Allah's alone. Everything stems from Allah and the will of Allah, while in democracy man is at the focus, logic is at the center, and political power meant to serve his security and needs.
In Islam there is only one legitimate party, the Party of God (Hizbullah), and all the rest are the parties of Satan. The party does not represent man's freedoms, expression, participation, or self-organization, but demands joint action in favor of the Ummah in accord with Shari'ah. There is no legitimate opposition.
The ideology of all the Islamic movements is totalitarian religious dictatorship, governmental tyranny and political suppression without any civil and individual freedoms, and therefore, democracy is conceptualized as a kind of Shirk, associating other deities with Allah.
Civil democratic society is based on pluralism, bargaining, lack of uniformity and even lack of rigid order. In contrast, Muslim political tradition fears anarchy and disorder, and therefore, not any government is preferable to no government, but the government is oppressive and coercive. This leads to a total submission of the people.
Contrary to Qur'anic teachings, no egalitarianism exists between the leader and the subject, between men and women, between Arab and non-Arab, even between parts of society (center-periphery; city-village).
Perhaps the best example is in the words of Sayyed Qutb: Western values pose a critical threat to Islam, since in the West, man is at the center and logic is at focus, while in Islam Allah is at the center, and submission to Allah is the focus. In Islam, the source of authority, sovereignty, and the rule of law is divine, Allah's alone. In Islam, the believer acts out of a commitment of faith and absoluteness. Islam does not represent man's freedoms, participation, self-organization, but demands joint action in favor of the Ummah and in accord with the Shari'ah. The Islamic state must be based on the Qur'anic principle of the Shari'ah. It is complete as a legal and moral system and no further legislation is possible or necessary to the end of history.
For Abu al-A'la al-Mawdudi, Yusuf al-Qaradawi, `Abd al-Salam Farag, and many other exegetes, Islam is contrary to secular Western democracy, because Islam has the full answers to all humans needs. Democracy must accept Allah's values of rule and sovereignty; where Islam makes law, there is no need for democracy; the concept of majority rule cannot exist in the Islam; Muslim religious laws decide permanently in all areas of life; Islam includes the entire human wisdom to the end of history; and accepting Western values is forbidden, being tantamount to apostasy.
For the Muslim believers Islam has all universes' wisdom and contains everything in life from the beginning of the world to the end of history. For the Muslim believers it is clear: al-Islam Huwwa al-Hall al-Waheed (Islam is the only solution). Islam wishes to subordinate democracy to its own principles, and not to integrate itself and become democratic; to rule and dominate the Free World and not to recognize its diversity and pluralism, and to become part of modernity; to subordinate the Free World to its Shari'ah and bring back to the Islamic 7th century governance.
Arab regimes are military or monarchical, and the political behavior are almost the same, exemplified by authoritarianism and patrimonialism. Islam is the very antithesis of secular Western democracy, based solely on the sovereignty of the people and its civil rights and freedoms. Moreover, the so-called 'Arab Spring' which is in fact 'a Tribal Anarchical Islamic Winter,' is a good example where Islamic regimes are in power, projecting the assertions of impossibility of Islam and democracy.
The Issue of civil society. When analyzing democracy, there is also the question of civil society, whether it can exist in the conceptions and praxis of Arab-Muslim political system. From institutional standpoint, civil society is made up of non-state actors and non-governmental organizations, which have developed in the community, through interest groups and sociopolitical mobility. It is institutionalized through individual rights and social differentiation, by political and regime tolerance; recognition of the rights and the freedoms of the individual; and lack of restrictions, enforcement and arbitrary intervention by the state.
In the Middle East, on account of Islamic tradition and developmental values, a civil society did not and yet is not ready to exist. The problem is not whether there are settings that can be interpreted as fitting the existence of a civil society, but rather their qualitative functioning. Even if there are parties, professional civil associations, and other NGO's, the question is the extent of influence on the governing system and the decision-making process. The parties operate more on behalf of the regime, as mass organizations for political mobilization, rather than representing the people.
One can estimate the lack of civil society in the Middle East through the following:
a) The character of the regimes and leadership. Authoritarian regimes and patrimonial leadership do not enable the growth of true civil society with a capacity to function. The population is considered as inhabitants/subjects rather than free sovereign citizens. The leader's will is what decides, and the inhabitants lack basic rights and freedoms. They act in accord with the will of the regime in the sense of giving support but not making demands on the political system. If we define democracy as "rule of the people, by the people, through the people, and for the people", all these contradict the values of Arab-Muslim society. Most of the inhabitants do not participate in political processes, and do not have influence on shaping its policy. Indeed, in a state where Islam rules, constitutional, representative and pluralistic government cannot develop.
b) Social values. Political culture in the West is participatory. It represents norms, positions, and values of the individual and the group towards political institutions and the state. In Arab society, political culture is, in the best case, native (subjugated) at the center and parochial at the periphery. Most of society is cut off from politics, and sees it as a necessary evil (Sharr) that a man has no choice but to live with. The primordial values are opposed to the development of a civil society.
c) Institutional Values. In Islam, reference is made to normative values that indicate the nature of a good society and the proper community. The system of beliefs refers to a collectivity, which the individual is dependent on, while he is not important in his own right. Civil democratic society is based on pluralism, bargaining, lack of uniformity, and even on a lack of rigid order. Muslim political tradition fears anarchy and disorder. Therefore, any government is preferable to no government, and this leads to submission and political cynicism.
d) The Role of Islam. The principles of Islam are in contradiction to the values of civil society: the absoluteness of Allah's supremacy that everything depends on him and determined by him. The source of authority and sovereignty is not by social contract or from the people rather it is by Allah alone. Contrary to the Qur'anic teachings, there is no egalitarianism in between the leader and the subject, between men and women, between Arab and non-Arab, or even between parts of the society. The concepts of democracy, liberalism, and parliamentary government, are identified as Western, and rejected out of hand, as indecent phenomena representing materialism, moral corruption, and lack of morality.
From an analysis of these features, the answer is that of Huntington, concerning the waves of democratization in the West, that in non-democratic societies we find political decay and not political development. Indeed, a civil society, however it may be defined, does not exist in any Arab-Muslim state. Even the appearance of political parties and formal associations by itself does not necessarily mean a fundamental move toward democracy, since political parties remain ineffective and play a mostly ceremonial role that serves to legitimate the state and its policies. This does not symbolize pluralism (ta`addudiyah), and even Interest groups, a primary agent of civil society, remain either non-existent.
Indeed, Islam is the very antithesis of Western democracy. One cannot find signs of democracy in Islam, but totalitarianism of thought; oppression of freedoms, and denying basic civil rights. Islamic Scriptures, History and contemporary politics are the proof.
Bernard Lewis claims that historically the Muslim world has been authoritarian and coercive from its inception, and thus a democratic culture has not been internally, culturally, socially, politically and economically, developed. It is non-existent. Classical Muslim exegetes largely agree that Islam and democracy are incompatible. Islam is the very antithesis of secular Western democracy. It altogether repudiates the philosophy of popular sovereignty and rears its polity on foundations of the sovereignty of Allah and the Khilafah of man.
Wait for Gender Equality Gets Longer as Women's Share of Workforce, Politics Drops
Stagnation in the proportion of women in the workplace and women's declining representation in politics, coupled with greater inequality in access to health and education, offset improvements in wage equality and the number of women in professional positions, leaving the global gender gap only slightly reduced in 2018. This is according to the Forum's Global Gender Gap Report 2018, published today.
According to the report, the world has closed 68% of its gender gap, as measured across four key pillars: economic opportunity; political empowerment; educational attainment; and health and survival. While only a marginal improvement on 2017, the move is nonetheless welcome as 2017 was the first year since the report was first published in 2006 that the gap between men and women widened.
At the current rate of change, the data suggest that it will take 108 years to close the overall gender gap and 202 years to bring about parity in the workplace.
Within the global headline figures, it is possible to perceive a number of trends that are defining the gender gap in 2018. Of the four pillars measured, only one – economic opportunity – narrowed its gender gap. This is largely due to a narrower income gap between men and women, which stands at nearly 51% in 2018, and the number of women in leadership roles, which stands at 34% globally.
However, in the same economic pillar, data suggest that proportionately fewer women than men are participating in the workforce. There are a number of potential reasons for this. One is that automation is having a disproportionate impact on roles traditionally performed by women. At the same time, women are under-represented in growing areas of employment that require STEM (science, technology, engineering and mathematics) skills and knowledge. Another potential reason is that the infrastructure needed to help women enter or re-enter the workforce – such as childcare and eldercare – is under-developed and unpaid work remains primarily the responsibility of women. The corollary is that the substantial investments made by many economies to close the education gap are failing to generate optimal returns in the form of growth.
The other three pillars – education, health and politics – saw their gender gaps widen in 2018. In terms of political empowerment, the year-on-year deterioration can be partly attributed to the lower tenure of women in head-of-state roles around the world. However, data also suggest that a regional divergence is taking place, with 22 Western economies witnessing an improvement in political empowerment for women as opposed to a widening in the rest of the world. When it comes to women in parliament, these Western economies – which collectively have closed 41% of the gap – saw progress reverse in 2018.
"The economies that will succeed in the Fourth Industrial Revolution will be those that are best able to harness all their available talent. Proactive measures that support gender parity and social inclusion and address historical imbalances are therefore essential for the health of the global economy as well as for the good of society as a whole," said Klaus Schwab, Founder and Executive Chairman of the World Economic Forum.
From STEM to AI: a new frontier in the global gender gap
While the gender gap in STEM is well chronicled, new analysis conducted in collaboration with LinkedIn points to a glaring gender gap that is developing among AI professionals, where women represent only 22% of the AI workforce. This gap is three times larger than in other industry talent pools. The analysis also suggests that, in addition to being outnumbered three to one, women in AI are less likely to be positioned in senior roles or signal expertise in high-profile, emerging AI skills. The LinkedIn data suggest that women with AI skills are more likely to be employed as data analysts, researchers, information managers and teachers, whereas men are more likely to be employed as software engineers, heads of engineering, heads of IT and chief executives – more lucrative and senior positions.
Given the depth of the talent gender gap in AI, there is a clear need for proactive measures to prevent a deepening of the gender gap in other industries where AI skills are in increasing demand. These include traditionally male-dominated industries such as manufacturing, hardware and networking as well as software and IT services, as well as traditionally female sectors such as non-profits, healthcare and education.
"Industries must proactively hardwire gender parity in the future of work through effective training, reskilling and upskilling interventions and tangible job transition pathways, which will be key to narrowing these emerging gender gaps and reversing the trends we are seeing today. It's in their long-term interest because diverse businesses perform better," said Saadia Zahidi, Head of the Centre for the New Economy and Society and Member of the Managing Board, World Economic Forum.
"New forms of insights can help policymakers, employers and education institutions understand – and prepare for – the technological changes that are transforming the global economy. Shedding light on the persistent gender gaps in fast-growing fields like AI is a critical first step in creating policies and practices that can close those gaps and create new pathways to economic opportunity," said Allen Blue, Co-Founder and Vice-President, Product Strategy, LinkedIn.
Regional and country highlights
Having closed more than 85.8% of its overall gender gap, Iceland holds the top spot in the Index for the 10th consecutive year. It has remained one of the fastest-improving countries in the world since 2006. Despite its top performance, the country has seen a slight regression on economic participation and opportunity after an increased gender gap in the number of women legislators, senior officials and managers.
Other economies in the top 10 include Nordic countries Norway (2nd, 83.5%), Sweden (3rd, 82.2%), and Finland (4th, 82.1%), as well as Nicaragua (5th, 80.9%), which rose one spot, overtaking Rwanda (6th, 80.4%), whose steady multi-year climb has come to a halt for the first time. The newest entrant to the top 10 is Namibia (10th, 78.9%), the second country from the sub-Saharan Africa region to do so.
Among the G20 group of countries, France once again leads in 12th place (77.9%), dropping one spot from last year, followed by Germany (14th, 77.6%), the United Kingdom (15th, 77.4%), Canada (16th, 75.5%) and South Africa (19th, 75.5%). The United States drops two places to 51st (72%) and six countries rank 100 or lower – China (103rd, 67.3%), India (108th, 66.5%), Japan (110th, 66.2%), Republic of Korea (115th, 65.7%) Turkey (130th, 62.8%) and Saudi Arabia (141st, 59%).
At 75.8%, Western Europe is, on average, the region with the highest level of gender parity. At current rates of progress, the overall gender gap in the region will be closed in 61 years. It is home to four of the top five performers in the index – Iceland, Norway, Sweden and Finland. Switzerland's performance (20th, 75.5%) remains stable since last year, with progress on political empowerment counterbalanced by a widening gender gap on economic participation and opportunity.
Latin America and the Caribbean has an average remaining gender gap of 29.2%, making it the third-highest ranked region. Mexico (50th, 72.1%) climbs several ranks after showing improvements across all four subindexes, reaching its highest gender parity level to date. Chile (54th, 71.7%) follows closely behind with an increased share of women in parliament. Argentina (36th, 73.3%) and Colombia (40th, 72.9%), two of the region's largest economies, move down several ranks this year, and Brazil (95th, 68.1%), sees a significant reversal in progress, with its overall gender gap standing at its widest point since 2011.
After making progress on closing its gender gap for six consecutive years, sub-Saharan Africa's gender gap has started to widen again. Rwanda (6th, 80.4%) still leads in the region, despite moving down two ranks after reversal in progress on economic participation and opportunity. Namibia's rise is partly due to an increased share of women in parliament. South Africa (19th, 75.5%) registers some progress on the political empowerment subindex but also a slight decline in wage equality.
With an average remaining gap of 29.3%, it will take Eastern Europe and Central Asia 153 years to close the gender gap. Latvia (17th, 75.8%), Czech Republic (82nd, 69.3%) and Slovak Republic (83rd, 69.3%) have fully closed their health and survival and educational attainment gender gaps. The Russian Federation (75th, 70.1%) fully closed its gender gap in secondary education this year and sees improvements in wage equality and women in leadership, yet other countries' accelerated progress in the political empowerment dimension see the country moving down a few ranks from last year.
Home of two of the overall Index's top 10 performers, and with an average remaining gender gap of 31.7%, East Asia and the Pacific scores in the middle of the range. While only four countries in the region have fully closed their education attainment gender gap, more than half of countries in this region have closed the gender gap for professional and technical workers, indicating a relatively successful integration of tertiary-educated, higher-skilled women into the labour force. Out of 18 countries in the region covered by the Index, 14 have increased their overall scores compared to last year.
With an average remaining gender gap of 27.5%, North America is one of the regions that has made the most progress overall. Canada (16th, 77.1%) maintains its top spot in the region as well as its position in the global top 20, with modest improvements across a range of gender parity indicators this year. The United States (51st, 72%), on the other hand, has moved down two spots since last year, with modest improvements in economic opportunity and participation offset by a decrease in gender parity in ministerial-level positions.
South Asia is the second-lowest-scoring region, with a remaining gender gap of 34.2%, ahead of the Middle East and North Africa, and behind sub-Saharan Africa. Bangladesh (48th, 72.1%) is the region's top performer and breaks into the global top five on political empowerment, despite a widening gap in labour force participation. India (108th, 66.5%) records improvements in wage equality for similar work and fully closed its tertiary education gap for the first time, but progress lags on health and survival, remaining the world's least improved country on this subindex over the past decade.
Despite continued progress in the Middle East and North Africa, the region continues to rank last globally on the overall index (60.2% gap closed so far), with about 153 years to close the gender gap at the current rate of change. The United Arab Emirates (121st, 64.2%) sees improvements in gender parity in the legislators, senior officials and managers and healthy life expectancy indicators, but a widening and counterbalancing gap in wage equality. Saudi Arabia (141st, 59%) shows modest progress, but marks improvement on wage equality and women's labour force participation, as well as a smaller gender gap in secondary and tertiary education.
Gender and Climate Change: Where are we and what next?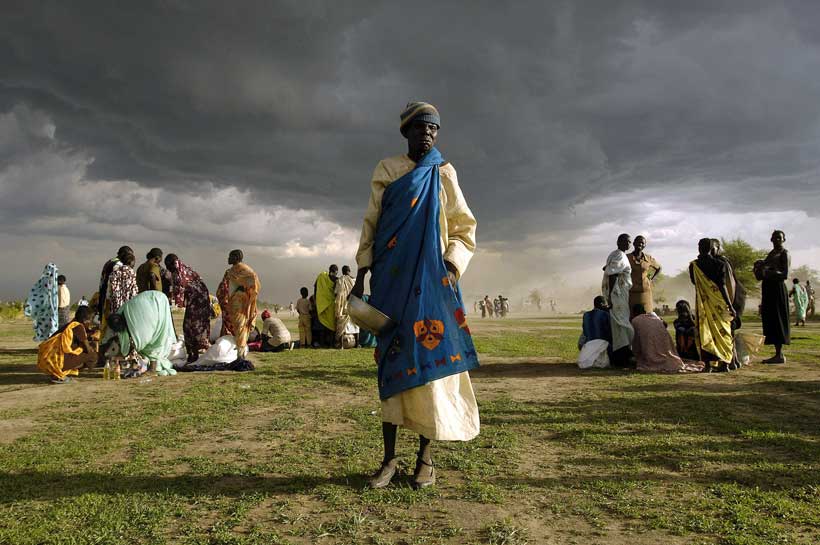 Climate change affects women more profoundly than men. Often, women bear the brunt of extreme weather events because they lack economic, political and legal power, especially in developing countries.
Because of cultural barriers and their lower economic status, women often have fewer assets to fall back on than men. They are largely absent from decision-making because of unequal participation in leadership roles – further compounding their vulnerability. So when it comes to coping with climate change, women usually have fewer adaptive strategies than men.
The women who live in poor rural communities use natural resources in a different way than men because they possess fewer assets.  It is women, for example, who are responsible for collecting firewood, fetching water, growing food – or foraging for it – making them more vulnerable to the climatic changes that affect these resources.  So the international community must pay attention to gender dynamics when it develops climate change policies and puts them into action.
International recognition – where are we now?
International frameworks are beginning to incorporate a gender dimension into action on climate change. The UN Framework Convention on Climate Change (UNFCCC) emphasises gender balance and increased participation of women in its processes and in national delegations. It also calls for the development of gender responsive climate policies at all levels.
Gender is also getting more attention at climate change conferences.  In 2014, at COP20 in Lima, a Programme of Action on Gender was established 'to advance implementation of gender-responsive climate policies'. The Paris Agreement of 2015 acknowledged the importance gender equality and empowerment of women in climate action. In 2017, COP23 established a Gender Action Plan.  So there is forward momentum.
And with developing countries calling for more money to address climate change, there is also an increasing emphasis on gender-responsive budgeting. The Green Climate Fund – the largest international fund for countering climate change – is shifting towards a more gender-sensitive approach and recently developed a Gender Policy and Action Plan.
The Commonwealth, gender and climate change
The Commonwealth has a long history of championing small states, women and young people.  In 2015, the Commonwealth Summit introduced a Women's Forum to amplify the voice of women and raise key gender issues to leaders. Gender and climate change issues gained further momentum at the 2018 Summit in London, when heads of government committed to accelerating action to achieve targets under the Paris Agreement and the Women's Forum called for the Commonwealth to take gender into account in addressing climate change.
Gender and climate change is one of four gender priorities of the Commonwealth.  That means the Commonwealth is shaping its work to reflect gender considerations.  However, more can be done to build on synergies and collaborate with partners to increase support to small and vulnerable states.
What next?
The urgency of climate change requires more progress at a greater pace. Increasing the participation and engagement of women in addressing it is a first and critical step.  I look forward to seeing progress and will follow discussions on the Gender Action Plan at COP24 in Poland later this week.  Even more important will be the first report on its implementation in 2019 because – as they say – the proof of the pudding is in the eating.
Sharing experiences and learning from what is already happening is important in understanding gaps and challenges and in developing better responses and strategies, so I would love to hear your thoughts and experiences on this topic. Are there challenges and lessons learned that you feel are important and that can shape the agenda moving forward, especially in the Commonwealth?
Young Voices Program: Global Space for Youth Empowerment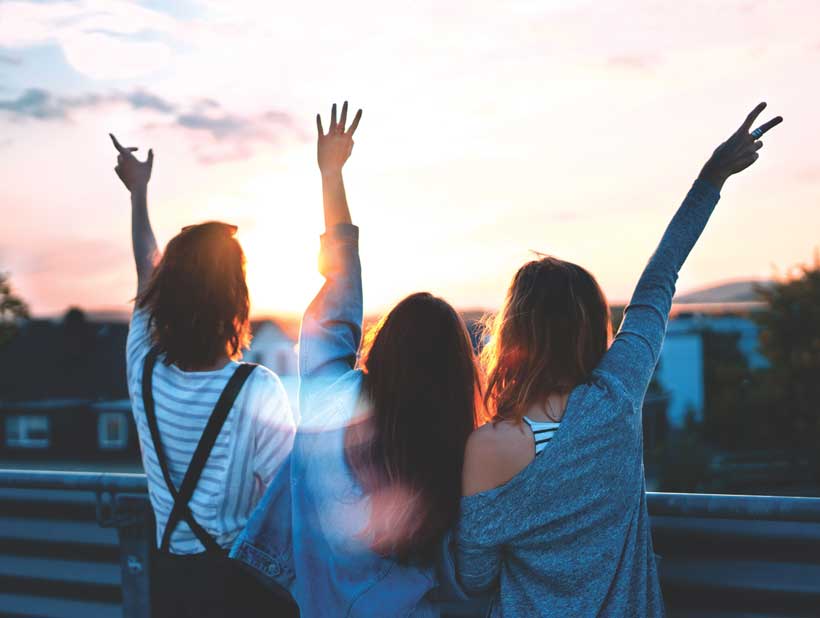 Young people matter. Not just because they can be powerful constituencies to recruit or consumers to develop. They matter in their own right and their growth is fundamental for the future stability and civilized success of societies, countries, and the world.
Unfortunately, a space for them to be themselves – to express and explore their own thoughts and to learn to articulate their own voices – is limited, especially on a global scale. Within the limited spaces available, most are politicized if not outright commercialized. Too often, youth have been used as vehicles for narcissistic adults, power-hungry politicians, and greedy conglomerates. In other words, around the globe grownups have maximized, exploited, and manipulated the power and potential of the young, all supposedly in the name of 'youth.'
With seventeen years of experience in educational and youth empowerment projects in Thailand and Asia, I have witnessed how these exploitations take place. Politicians talk about the importance of education, but only in terms of gaining votes for themselves. Political transactions are not bad in and of themselves, if the votes can bring about better schooling, equal opportunities, and gender equity, just to name some rightful benefits. More often than not, however, these talks on education are shallow rhetoric that cease to impact reality after the votes have been dropped into the ballot boxes.
The commitment to education is there, don't get me wrong. Countries spend billions of dollars on it. But the commitment for youth excellence, for the articulation of original youth analysis, is lacking. More space is needed for youth to express themselves, their concerns for their society, and debate the ideas openly and civilly. Elite schools have done this for centuries – bringing the best and brightest minds together in a room to debate and articulate their thoughts. But with the internet, online spaces have become critical in creating opportunity for youth dialogues and learning spaces. But now the online arena also carries with it dangers: we need to create spaces that provide enlarged, engaged, and equitable venues for youth to participate in the important issues of the day, without fear of retaliation, retribution, or politicization. More youth need to get involved in expressing their ideas on issues that matter to them, to truly become globally-engaged citizens now. This is not so much about a virtual 'safe space' as it is a declaration of creating virtual engaged spaces. These are too few and far between in today's world.
Thus, increasing quality online courses make quality learning fairer and more accessible to youth worldwide. This is why we propose the creation of an online platform on Modern Diplomacy, one of the most vibrant e-magazines in Europe, with massive followers far beyond it. This MD platform believes in the freedom of expression and sharing of ideas. It will allow youth – students across the world in all types of institutions – to not just share their ideas but have opportunities to engage with their own readers, creating a vibrant dialogue and budding global youth network.
Professor Anis Bajrektarevic, professor of Law from the University of Vienna and Chairman of Modern Diplomacy, put it bluntly by saying we are in a crisis of the "cognitive:" namely, there is a dearth of "cognition." In some circles, the talk already flows about the existence of a "cognitive war:"
"To address this issue, we need to rethink our global intellectual flow, create information pathways for youth to create their own narratives beyond traditional convention so they can articulate themselves, learn to become self-assured, and explore their boundaries and limitations".
With this new MD platform project, youth can write about current affairs, contest theories, or share their own original creative trajectories. They can learn from each other by being engaged and reading new ideas not as a form of competition but as a spur for new intellectual growth. In addition, they can get feedback to improve their writing from a team of international, experienced, and well-articulated youth editors. Aditi Aryal, one of the editors for the MD Young Voices program, is an experienced and highly-regarded international writer. Growing up in Nepal and India, she has extensive experience in writing, addressing social taboos, and gender restriction in the South Asian context:
"Modern Diplomacy is a huge platform that permits the expression of unfettered ideas and opinions. It has always been a vibrant platform that allows writers to express freely without having to face backlash, judgment, or censorship. As I began my writing journey with Modern Diplomacy, I grew not only as a writer but also as a thinker. It has always supported my quest for expression of ideas without obstructions. I have found in Modern Diplomacy a secure space that has nurtured me, my writing, expression, and thoughts. There could not have been a more conducive platform for this growth that I have seen in myself".
Another leading editor is Selene Sandoval, graduate student at Teachers College- Columbia University. Being a first-generation student of color to attend college in her family, Selene brings a passion for education, equity, and social empowerment. An experienced writer and tutor, she can help train and inspire other young writers to express and articulate themselves:
"My current belief for youth is that we have a voice stronger than we might realize. That is why it is essential for students around the world to research and be involved in issues that are affecting our generation, whether it be education, politics, or social issues. Students have historically been at the forefront of radical shifts in society by expressing their opinions on such issues like civil rights. Not only is it a way to express your opinion on current events and news around the world, but it is a way to grow as a writer. Writing as a basic skill is fundamental because it is part of every field. The more we are able to effectively communicate our ideas through writing, the more we are able to develop our professional careers. Modern Diplomacy can be the platform where you express your interests in a way that may be palatable for other youth to read and understand."
'Young Voices' as a platform requires space where the communication and interaction of minds and ideas flow freely without judgment. By learning and engaging dissimilar perspectives and engaging in healthy debates and discussions, across all analytical disciplines and geographical locations, we welcome any age group to be participants! We at Modern Diplomacy seek to provide young people a constructive and cohesive community to build around them, based on the freedom of expression, intense analysis, and rigorous, rational thought.
Articles selected will be published on Modern Diplomacy online and the best articles will be published in our geopolitical Ebook series.
Articles can be submitted for reviews at mdyv[at]moderndiplomacy.eu