Islam and Democracy: False Perceptions or Pure Propagation?
The Islamic Da'wah exhibits Islam as being peaceful and compassionate, in order to delude the infidels and to pave the way for their march to subdue the World.
Moreover, Muslim propagators assert, without hesitation and with high impudence, that Islam is the source of most aspects of Western modernism, and that the values and practices of Islam are the origin of human freedoms and civil rights.
To the consumption of ignorant Western audience, a huge amount of literature has been published under the rubric "democracy in Islam" mostly in English, with the following assertions: a) Islam and democracy are fully compatible; b) Islam has all the ingredients of modern polity and society; c) Islamic values are in fact the source of the democratic perceptions.
The problem begins with the fact that religion, perhaps any religion, is opposed to democratic values, by its own conceptions and principles. It is because the sources of commandment are from divine entity, while in democracy the source is the people, man-made laws, and sovereignty. Any debate on the connection between the two, religion and democracy, is seemingly artificial and may leads to a dead end. However, the astonishing fact is that more than all other religions, Islam is so far away, like between heaven and earth, from democracy. However, Islamic propagandists strive so hard to prove that Islam contains all democratic values from itself.
Why these efforts? The answer belongs to the Da'wah, propagation, realm, as to prove that Islam is the best and perfect religion. According to this, Islam and democracy are compatible, based on following: a) all individuals in the Islamic political system are sovereign, equal before the law, with full civil rights bestowed upon. b) Islam recognizes equality between all people – Muslims and non-Muslims, white over black, man or women. c) Islam does not accept dictatorship system or monarchy but democratic rule. The citizens' opinion is decisive in formation of government and decision-making process. d) Islam was the first institution ever to advocate and to implement human rights as universal equality to all people. In fact, Islam has promoted the universality of freedoms over 1300 years before UN's "Bill of Rights." e) All forms of acts of violence are forbidden. "Jihad" as an aggression against innocent people is terror and by that and a distortion to Islamic law. f) Islam set an unprecedented standard for the ethics of dealing with captured enemies. They treated prisoners of war in a manner that has yet to be imitated in history by others. g) It is categorically forbidden to capture a free person and make him a slave. Slavery is forbidden. Islamic ethics places utmost importance on preservation of human life and dignity. h) In time of war, Islam decreed humane rules of war many centuries before such ideas were put into conventions in the West.
It is suggested to Western readers not to laugh and ridicule while reading this list, even it is hard. Each and every clause of these eight, if examined and analyzed by the three suggested criteria of investigation — Islamic Scriptures; Islamic history, and contemporary Islamic politics — fully reveals how grotesque and meaningless they are.
Moreover, in the influential Muslim internet site, "Islam-on-line," Muslim exegetes claim that Islamic democracy is fully compatible with Islam, while bringing reference from the Qur'an. However, the verses and practices quoted, absolutely do not refer to the objectives referred to. This is another proof how all these clauses are fabricated, twisted, and non-existent in Islamic reality.
The claim that Abu Bakr and his three successors, the four rightly guided caliphs (al-Khulafa' al-Rashidun) were chosen in a fashion that reflected popular consent and by the people, is misleading and full of lies. For Muslims, including the Salafiyah groups, this era constitutes an ideal type in the Islamic political history. However, the reality is quite different. All the four caliphs were not elected but imposed on the community of the believers, rather they were nominated by small group from among the elders of the tribe; all of them did not receive the legitimacy of the others among the "political elite", caused social schism, personal rivalry and political instability; three of the four Caliphs were murdered brutally, and witnessed civil wars. One can find anything in this era but certainly not democracy, freedoms, participation, and sovereignty.
How democracy is compatible with the Qur'an? Islamic propagators use four assertions: a) Shurah (consultation) as if it functions in Islam as a parliamentary Western Political system. b) Ijma' (consensus) of the Islamic community, as if there is in Islam social and political pluralism based on majority rule. c) Ijtihad (innovative interpretation), as if there is readiness in Islam to absorb and integrate opposing values and conceptions. d) Hakmiyah (sovereignty), as if it expresses political participation of the people in the decision-making process.
However, these, all of them, are false fraud claims and without any substantiation or corroboration: Shurah refers in Islam only to the old tribal system of an advisory council of the elders, which include very scant elders or later on counselors. It has nothing to do with Western perceptions, Western democratic values, and there is not even one example in Arab and Muslim history and contemporary politics that in practice validate this claim. Ijma' is again the tribal framework made up of the elders of the tribe, the 'council of the wise men', and only their voice is binding and for the decision-making processes.
Ijtihad shows by itself how the Islamic pretense is fraudulent. The fact is that the gates of Islamic Sunni innovative interpretations were closed in late eleventh century, due to the conviction that there is nothing outside Islam that is unknown and there is not a thing or set of conceptions that is worthy to be included in Islam from the beginning of history to the end of the world. Hakmiyah does not belong to the people but to Allah alone and dictated only by him. There is no and never have been political pluralism and participation in Islam. There is no other sovereignty on earth other than Allah and the rulers who imposed their rule on the subordinate people.
Western scholars who support the Islamic fraud claims, like the Esposito's school of Georgetown, operate in three strategies: they exhibit claims and arguments without any scientific proofs or by quoting verses totally unrelated to the truth. They operate their elusive claims by declaring there are different kinds of democracy. There can also be a religious democracy, and Islam is the embodiment of spiritual democracy. At the same time, they accuse the West of being the cause for the lack of democracy in Islam, by preferring Muslim authoritarian rule as a means to continuing Western presence.
Amos Perlmutter calls the 'Esposito School' naïve, as harboring illusions originating in ignorance and lack of knowledge about Islam. The issue is not adjusting Islam to the values of representative democracy and human rights, but learning the true nature of Islam which is anti-democratic and anti-liberalism. Islam and democracy are incompatible, unless we decide to call everything and any form of government a democracy. If Marxist-Leninist Communism in the Soviet style could be called "popular democracy", why not call Islam "religious democracy"?
The reality is that Arab-Islamic history and contemporary politics clearly shows: There is anything Islam but not democratic liberal processes; there were no sovereign states led by electorate people; there were never a civic society, citizen's rights and freedoms. What is found are authoritarian regimes and patrimonial leadership, which was always the prerogative of the ruling elite, and the people have never been the electing and the sovereign. And that social misery and economic wretchedness are the dominant in Islamic politics, and not openness and freedoms.
Let's define and analyze how democracy is defined and characterized, and what are its basic components. There are several types of democracy with two most important phenomena:
First, the centrality of the political institutions and the intensity of their influence, with a separation of powers, the functioning of branches of government as an array of checks and balances and their accountability and transparency. Sovereignty belongs to the electors alone, and the legitimacy of government flows from the existence of laws for the sake of the citizens. Power is decentralized, and the leader is less important than the political institutions.
Second, the central realm is the rights and liberties of the individuals with large political tolerance and pluralism of ideas and roles. There are many functional sub-systems with vital influence over governmental decisions and functioning. Political mobility is high, based on equality of opportunity and achievement, while maintaining a free market of information. The power of the bureaucracy is limited and the police operates as a serving body for the public and not a coercive tool of the government.
There are seven features that are the most important to understanding democracy: The individual freedoms and civil liberties; the rule of the law above all; sovereignty and citizenship belong to the people and are empowered by the people; the absolute equality of all citizens before the law; vertical and horizontal accountability of all the ruling systems; responsiveness, eligibility; transparency of the ruling systems to the demands of the citizens; mobility, political participation and equality of opportunities of the citizens.
When compares to Western democracy, Islam is characterized by the following:
In Islam the believer acts out of a commitment of faith and absoluteness, whereas in democracy the source of conduct is rationality, pluralism, choice and judgment.
In Islam the source of authority, sovereignty, and the rule of law are Allah's alone. Everything stems from Allah and the will of Allah, while in democracy man is at the focus, logic is at the center, and political power meant to serve his security and needs.
In Islam there is only one legitimate party, the Party of God (Hizbullah), and all the rest are the parties of Satan. The party does not represent man's freedoms, expression, participation, or self-organization, but demands joint action in favor of the Ummah in accord with Shari'ah. There is no legitimate opposition.
The ideology of all the Islamic movements is totalitarian religious dictatorship, governmental tyranny and political suppression without any civil and individual freedoms, and therefore, democracy is conceptualized as a kind of Shirk, associating other deities with Allah.
Civil democratic society is based on pluralism, bargaining, lack of uniformity and even lack of rigid order. In contrast, Muslim political tradition fears anarchy and disorder, and therefore, not any government is preferable to no government, but the government is oppressive and coercive. This leads to a total submission of the people.
Contrary to Qur'anic teachings, no egalitarianism exists between the leader and the subject, between men and women, between Arab and non-Arab, even between parts of society (center-periphery; city-village).
Perhaps the best example is in the words of Sayyed Qutb: Western values pose a critical threat to Islam, since in the West, man is at the center and logic is at focus, while in Islam Allah is at the center, and submission to Allah is the focus. In Islam, the source of authority, sovereignty, and the rule of law is divine, Allah's alone. In Islam, the believer acts out of a commitment of faith and absoluteness. Islam does not represent man's freedoms, participation, self-organization, but demands joint action in favor of the Ummah and in accord with the Shari'ah. The Islamic state must be based on the Qur'anic principle of the Shari'ah. It is complete as a legal and moral system and no further legislation is possible or necessary to the end of history.
For Abu al-A'la al-Mawdudi, Yusuf al-Qaradawi, `Abd al-Salam Farag, and many other exegetes, Islam is contrary to secular Western democracy, because Islam has the full answers to all humans needs. Democracy must accept Allah's values of rule and sovereignty; where Islam makes law, there is no need for democracy; the concept of majority rule cannot exist in the Islam; Muslim religious laws decide permanently in all areas of life; Islam includes the entire human wisdom to the end of history; and accepting Western values is forbidden, being tantamount to apostasy.
For the Muslim believers Islam has all universes' wisdom and contains everything in life from the beginning of the world to the end of history. For the Muslim believers it is clear: al-Islam Huwwa al-Hall al-Waheed (Islam is the only solution). Islam wishes to subordinate democracy to its own principles, and not to integrate itself and become democratic; to rule and dominate the Free World and not to recognize its diversity and pluralism, and to become part of modernity; to subordinate the Free World to its Shari'ah and bring back to the Islamic 7th century governance.
Arab regimes are military or monarchical, and the political behavior are almost the same, exemplified by authoritarianism and patrimonialism. Islam is the very antithesis of secular Western democracy, based solely on the sovereignty of the people and its civil rights and freedoms. Moreover, the so-called 'Arab Spring' which is in fact 'a Tribal Anarchical Islamic Winter,' is a good example where Islamic regimes are in power, projecting the assertions of impossibility of Islam and democracy.
The Issue of civil society. When analyzing democracy, there is also the question of civil society, whether it can exist in the conceptions and praxis of Arab-Muslim political system. From institutional standpoint, civil society is made up of non-state actors and non-governmental organizations, which have developed in the community, through interest groups and sociopolitical mobility. It is institutionalized through individual rights and social differentiation, by political and regime tolerance; recognition of the rights and the freedoms of the individual; and lack of restrictions, enforcement and arbitrary intervention by the state.
In the Middle East, on account of Islamic tradition and developmental values, a civil society did not and yet is not ready to exist. The problem is not whether there are settings that can be interpreted as fitting the existence of a civil society, but rather their qualitative functioning. Even if there are parties, professional civil associations, and other NGO's, the question is the extent of influence on the governing system and the decision-making process. The parties operate more on behalf of the regime, as mass organizations for political mobilization, rather than representing the people.
One can estimate the lack of civil society in the Middle East through the following:
a) The character of the regimes and leadership. Authoritarian regimes and patrimonial leadership do not enable the growth of true civil society with a capacity to function. The population is considered as inhabitants/subjects rather than free sovereign citizens. The leader's will is what decides, and the inhabitants lack basic rights and freedoms. They act in accord with the will of the regime in the sense of giving support but not making demands on the political system. If we define democracy as "rule of the people, by the people, through the people, and for the people", all these contradict the values of Arab-Muslim society. Most of the inhabitants do not participate in political processes, and do not have influence on shaping its policy. Indeed, in a state where Islam rules, constitutional, representative and pluralistic government cannot develop.
b) Social values. Political culture in the West is participatory. It represents norms, positions, and values of the individual and the group towards political institutions and the state. In Arab society, political culture is, in the best case, native (subjugated) at the center and parochial at the periphery. Most of society is cut off from politics, and sees it as a necessary evil (Sharr) that a man has no choice but to live with. The primordial values are opposed to the development of a civil society.
c) Institutional Values. In Islam, reference is made to normative values that indicate the nature of a good society and the proper community. The system of beliefs refers to a collectivity, which the individual is dependent on, while he is not important in his own right. Civil democratic society is based on pluralism, bargaining, lack of uniformity, and even on a lack of rigid order. Muslim political tradition fears anarchy and disorder. Therefore, any government is preferable to no government, and this leads to submission and political cynicism.
d) The Role of Islam. The principles of Islam are in contradiction to the values of civil society: the absoluteness of Allah's supremacy that everything depends on him and determined by him. The source of authority and sovereignty is not by social contract or from the people rather it is by Allah alone. Contrary to the Qur'anic teachings, there is no egalitarianism in between the leader and the subject, between men and women, between Arab and non-Arab, or even between parts of the society. The concepts of democracy, liberalism, and parliamentary government, are identified as Western, and rejected out of hand, as indecent phenomena representing materialism, moral corruption, and lack of morality.
From an analysis of these features, the answer is that of Huntington, concerning the waves of democratization in the West, that in non-democratic societies we find political decay and not political development. Indeed, a civil society, however it may be defined, does not exist in any Arab-Muslim state. Even the appearance of political parties and formal associations by itself does not necessarily mean a fundamental move toward democracy, since political parties remain ineffective and play a mostly ceremonial role that serves to legitimate the state and its policies. This does not symbolize pluralism (ta`addudiyah), and even Interest groups, a primary agent of civil society, remain either non-existent.
Indeed, Islam is the very antithesis of Western democracy. One cannot find signs of democracy in Islam, but totalitarianism of thought; oppression of freedoms, and denying basic civil rights. Islamic Scriptures, History and contemporary politics are the proof.
Bernard Lewis claims that historically the Muslim world has been authoritarian and coercive from its inception, and thus a democratic culture has not been internally, culturally, socially, politically and economically, developed. It is non-existent. Classical Muslim exegetes largely agree that Islam and democracy are incompatible. Islam is the very antithesis of secular Western democracy. It altogether repudiates the philosophy of popular sovereignty and rears its polity on foundations of the sovereignty of Allah and the Khilafah of man.
Women's Plight During Natural Calamities: A Case Study of Recent Floods in Pakistan
Recently, at the United Nations general assembly, the Prime minister of Pakistan's speech started with the challenge of climate change, which is bringing havoc into the country through floods. This shows Pakistan's serious concern about drastic climate change in the world which is impacting Pakistan. It is estimated that around 1/3 of Pakistan is under water, which has affected 33 million people. Above 1500 deaths are recorded. The infrastructure of about $10 billion has been destroyed. The PM Shehbaz Sharif in the UN specifically highlighted women's plight and mentioned children's deaths. According to the Global Climate Risk Index, Pakistan is the eighth most affected country by climate change. While, Pakistan has less than 1% share in global greenhouse gas emissions, it is more on the receiving end of the devastation of climate change. After a decade, Pakistan is standing in the position it has witnessed in 2010 but, more horrific.
Natural calamities like floods not only bring devastation with them, rather they also bring other illnesses such as waterborne diseases. It also brings more hardships for women and children. There is a general understanding that natural calamities do not make any difference in gender. It impacts all members of society equally. The United Nations Assistant Secretary-General Asaka Okai, said that whenever a disaster strikes, women and children are 14 times more likely to die than men. Women are experiencing more impact from the devastation caused by the flood. Women are victims because, during floods, natural cycles don't stop, which occur in the body of a female, such as menstruation, and pregnancy. Similarly, women are the target of harassment, rape, insecurity, and diseases.
According to statistics, about 650,000 women are pregnant and 73,000 are about to give birth. In Pakistan, most women give birth to their children in homes, but due to flooding, their houses are destroyed. They are not left in safe shelters. Due to floods, they are shifted to camps where all family members live together and the privacy of females has decreased. According to estimates, about 1000 health facilities are partially or fully destroyed in Sindh and 198 health facilities are destroyed in Balochistan, which also decreases access to health care. Destruction of infrastructures such as roads and bridges has increased difficulty in reaching clinics and hospitals. Women are not receiving proper medical facilities and care, which increases the mortality rate. Women go through natural cycles of menstruation for which they need sanitary materials. As per media reports, women living in flood-affected areas are using tree leaves. Living in a conservative society, it is considered taboo to talk about these things. When NGOs started to collect sanitary materials for women, they faced a lot of criticism from the conservative faction of society, saying that instead of collecting unnecessary things, they should gather food for them.
During this disaster, people become homeless, due to which they are shifted to camps where access to toilets and clean drinking water becomes difficult for women. This also increases the chances of getting diseases. Living in camps, women face security issues. Male members of their families go in search of food while women and children are alone in camps. Harassment cases are reported from these areas. Recently, a case of a teenage girl was reported in Shahdadpur. The victim was raped by two rickshaw drivers who are familiar with her. They told her that there is ration distribution for flood-hit areas. If she agrees to accompany them, then you can give her access to that.
In Pakistan, women are responsible for performing house chores. Due to flooding, there is standing water everywhere. Women have to move in those waters to perform their tasks. Stagnant water is the breeding place for water-borne diseases such as malaria, dengue, and typhoid. In Sindh, the percentage of malnourished kids is 41.6% (National Nutrition survey of 2018). Malnourished women and children are more prone to these diseases. The National Disaster Management Authority has reported the deaths of 536 children and 308 women. Widows and orphans face food and security issues. In Sindh and Balochistan, it is not acceptable for a female to go out of the house. NGOs should keep this in mind while distributing rations to the public. These sufferings during disasters pose deep imprints on the psychosocial and mental health of females. Their suffering will not end here in the camps but, when they move to their homes, standing water from flooding is waiting for them. There will be no home to live in for them, which gives rise to the same issues they are facing in camps.
The media has always played a major role in highlighting issues that are of major concern. It should highlight the issues faced by women during this situation by sending female journalists who can cover flood-hit areas. So, they can bring these issues to the public to make people aware of the issues faced by women. This will help in sensitizing the public that the issues which are faced by females are a matter of serious concern and importance. It will assist the government authorities to make policies that will also cater to the issues of Pakistan's 48.5% population of females, which makes up a major chunk of the population. NGOs and government institutions that provide relief equipment to these areas should also keep in mind teenage girls and pregnant women. NGOs who distribute rations should make two counters so that widows and orphans can also get access to food easily without complication. To control harassment and rape issues, law-enforcing institutions should deal with these criminals seriously so, no other person thinks about committing these types of offences. Nonetheless, it is yet to be witnessed whether the concerned authorities be able to cater to the plight of the women during catastrophic floods in Pakistan or whether the women will be left in despair and self-help.
Anatomy of right-wing populism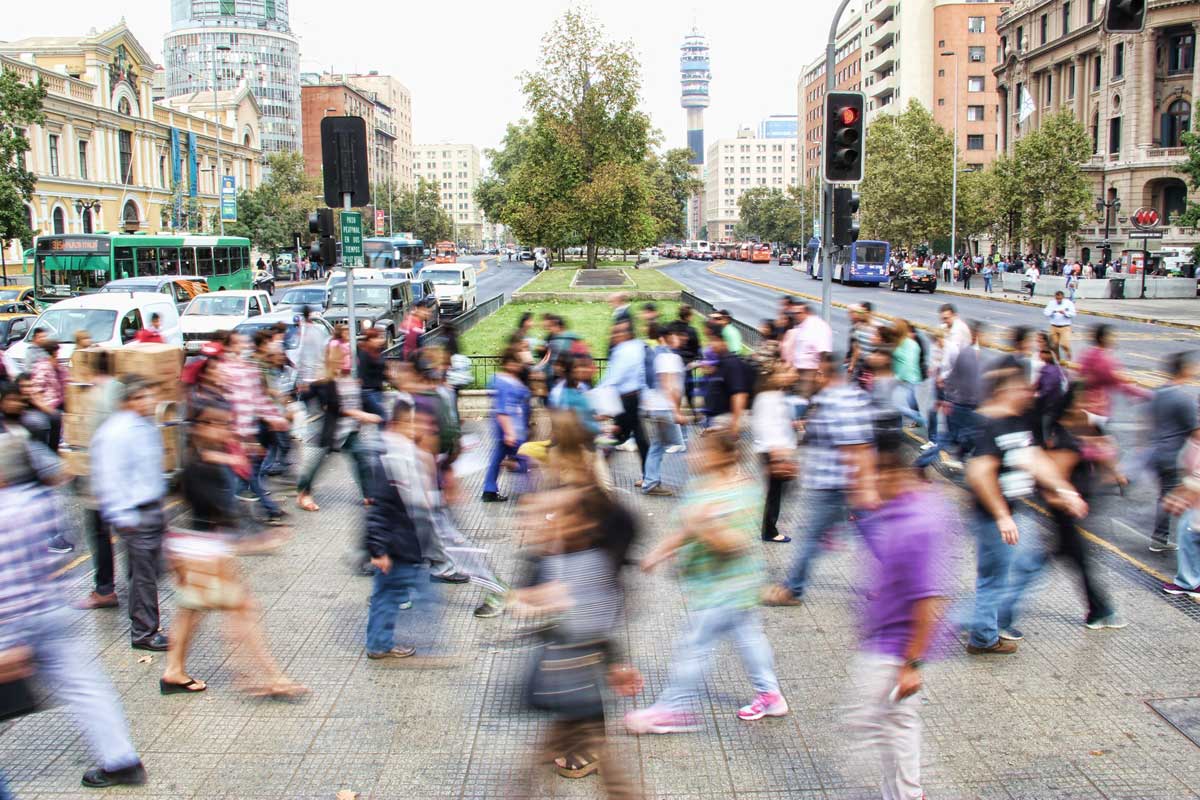 Twenty-five years ago, Fareed Zakaria introduced the concept of illiberal democracy: he revealed how some legitimately elected governments undermine liberal democratic principles by eroding the rule of law and the protection of fundamental freedoms. He predicted that this new form of regime would significantly damage the status of our democracies if not appropriately challenged. After almost two decades, the 2014 speech of Hungarian Prime Minister Viktor Orbán marked the official birth of illiberal democracy in modern Europe, with a discourse that echoes the 1997 article. Except that it is the exact opposite of what Zakaria hoped to hear.
Orbán's rhetoric and attitude are supported and endorsed by several populist leaders across Europe and beyond. What the Hungarian PM represents is the result of a long democratic recession that Larry Diamond estimated to start in the early 2000s in continents such as Asia and Africa. It appears that it is now the turn of Europe, as we can deduct from the rising popularity of multiple anti-establishment and nationalist parties across the continent. Despite populism not being exclusively a right-wing phenomenon, most of its support in the EU is represented by radical right parties that are often Eurosceptic.
This aspect is also confirmed by the outcome of the last European Parliament election in 2019. The results indicate a nationalist trend and a shift from the centre-right to the far-right within the populist vote: the relative populist electoral strength was highest in two European parliament groups, namely Identity and Democracy (ID) (including Salvini's League and Le Pen's National Rally) and the European Conservatives and Reformists (ECR) (including Brothers of Italy and Law and Justice in Poland), which are both very critical of the union and formed exclusively by right-wing (or even far-right in some cases) populist and nationalist parties. These two groups, albeit not achieving the brilliant results they were expecting, have won 135 seats in the European Parliament, and their main parties happened to be very strong nationally. Considering that the historic European People's Party (EPP) and the Socialist and Democrats (S&D) have lost 65 seats combined from the previous election, it is not a bad outcome overall for right-wing populism.
In 2017, Bridgewater's populism index in developed countries revealed that this phenomenon was at its highest rate since 1930s. In addition, the think tank Timbro estimated that more than a quarter of European electors vote for authoritarian populist parties, with Poland and Hungary among the four countries with most support. Political scientist Cas Mudde observed instead that the average support for these political forces is the highest since 1940s, with over 20% since 2010. Slightly different estimations are calculated but nevertheless this shows to what extent have these parties grown in recent years. One might consider these factors as alarming, since many scholars claim the expansion of populism and nationalism could eventually topple liberal democracies and favour authoritarian regimes, as already occurred in history.
What do we mean by right-wing populism?
First and foremost, before getting into the details of right-wing populism, an overall definition and brief explanation of populism must be provided. Mudde defines populism as an "an ideology that considers society to be ultimately separated into two homogeneous and antagonistic groups, 'the pure people' versus 'the corrupt elite'". Populists also believe that all members of the 'pure' group have the same aims and abide by the same principles, hence they do not accept a pluralist society consisting of diverse needs and concerns. Some of them also claim that this perceived faction of 'the people' comprises only of one ethnicity, class and religion.
Populist parties no longer seek out compromise and consensus through tolerant and democratic practices, but instead try to overthrow what they believe is a corrupt and broken system. In this way they undermine democratic institutions such as courtrooms and media, while attacking any aspect of society that opposes the common will of 'the people'. They also refuse the search for a balance between the needs of the majority and the minority, as they claim that disregarding the interests of the majority is a violation of democracy, thus supporting "a form of democratic extremism or, better said, of illiberal democracy".
Moreover, the cult of the leader is crucial in the populist world. This may sound obvious because a charismatic figure is always needed in politics in order to move masses and influence opinions, regardless of the political party. However, populist leaders declare they embody the will of the people and often appeal to the worst instincts of the population, manipulating fears and anxiety to increase their support. As politics is not only made of rational thinking, but also emotions and sentiments, they interpretate fear and desperation with (sometimes false) claims and simplistic solutions to contrast complex issues.
Populist groups are usually considered 'catch-all' movements, meaning that they follow the popular support rather than choosing a specific side. However, it could be discussed that this wide definition of populism is reductive. In fact, French economist Thomas Piketty deems it as a generalisation and refrains from using this word since there is a variety within that group: any party criticizing the current establishment is labelled as 'populist' without differentiating the diverse forms of this phenomenon. For instance, right-wing populists are usually hostile to immigration and minority rights, whereas left-wing populists are often culturally inclusive.
It could be further discussed that the argument about the people versus the elite tends to be overused as we have cases in which the political system is widely corrupt, and thus brings to legitimate concern and popular discontent to demand for more transparency and equality, such as in Greece, Spain and Italy. The movements that have emerged in these countries (Syriza, Podemos and 5 Star Movement respectively) showed a different approach to politics in comparison to prominent right-wing populist parties, as they have not undermined or taken over democratic institutions when elected to govern their respective countries.
Nonetheless, the majority of European populist parties have right-wing tendencies. This type of nationalist populism (also defined as 'national populism' by British academics Roger Eatwell and Matthew Goodwin) is mainly based on xenophobic and protectionist sentiments, in addition to be against the neo-liberal establishment. Right-wing populist parties tend to regard nationality as a rigid and unmodifiable homogenous identity (mistakenly connected only to ethnicity), and they are therefore against any form of pluralism, whether it is based on culture or sexual orientation. Although some national populists consider themselves patriots defending their sovereignty, it could be argued otherwise. Italian scholar Maurizio Viroli observes in his book that the terms 'nationalism' and 'patriotism' are often misused: while the former mostly reflects a protectionist and isolationist approach (rather than sovereignty), the latter is also based on the respect of other cultures.
Furthermore, most right-wing populist parties are willing to live in a democratic context, but they are against the liberal values of present-day democracies, such as media freedom and minority rights. As a matter of fact, they believe they represent the true nature of democracy, which focuses on the needs and interests of the majority that felt excluded and neglected by the 'corrupt elite' in recent years. Nevertheless, by emphasising the importance of the majority at all costs, they end up discriminating who is not part of 'the people', hence appearing to be a regressive and undemocratic response to a legitimate concern.
What are the causes of the global rise of populism?
Political scientists Ronald Inglehart and Pippa Norris suggest that the rise of populism is mainly due to economic inequality, which was partly caused by phenomena such as globalisation and austerity. The shift from the industrial age to what Piketty describes as a "globalised era of hypercapitalism and digital technology" has created high levels of inequity around the world. Piketty also argues that the concentration of wealth is disproportionate because the ratio of economic growth is lower than the so-called 'return on invested capital', hence much of the resources end up in the hands of a microscopic part of the population. Indeed, the latest Credit Suisse report indicates a great disparity in the world, with 1.1% of the population owning almost half of the global wealth (45.8%), and the bottom 55% of the population possessing only 1.3% of the total resources.
While globalisation had its own advantages (such as giving work to millions of people in emerging economies), it has also displaced many low skilled jobs and produced economic stagnation in developed countries. This has resulted in an ever-increasing wealth gap; this disparity, in turn, has created underserved communities who began to distrust the global system. Already twenty years ago economist Joseph Stiglitz (in his book Globalization and Its Discontents) warned us that rising inequality would pave the way for the rise of anti-establishment parties, such as nationalists and populists.
The 2008 financial crash further deepened the economic gap: the main consequences of the so-called 'Great Recession' have been high levels of unemployment, growing inequality and impoverishment of the working and lower middle classes. Moreover, in the aftermath of the financial crisis, the austerity policies implemented by the European Union, including tax raises and spending cuts, exacerbated the situation. The austere measures were in fact not combined with effective social protection systems, hence degrading the conditions of workers as well. This circumstance thus led the EU into an identity crisis, which we are still experiencing today with the rise of several Eurosceptic parties.
Some might discuss that this is connected to the decline of liberal democracy, as the European Union is mainly based on liberal values. Mudde observes that the crisis of democracy results from the failure of the liberal establishment in the political system, and not from several external challengers trying to undermine it. In fact, he also claims that "contemporary populism is an illiberal democratic response to undemocratic liberalism". The fact that the liberal system could be or become undemocratic is not unrealistic as it sounds, especially if we consider that in history liberalism was not always applied in democratic contexts, such as in many European countries in the 18th and 19th centuries.
The democratic crisis was also caused by the deterioration of traditional parties that lost touch with the lower middle and working classes, which have stopped trusting a system that has sold them false promises and has not met their needs. As a matter of fact, the level of trust towards parties across the EU has been in a declining trend in the last decade (just over 20% in 2019). This is also demonstrated by factors such as lower electoral turnout and decreasing participation in political activities, but also by the growing interest towards non-traditional parties. This aspect is critical because once you cease to identify in a political movement, you automatically find refuge in national identity, ideology or religion.
Furthermore, the advent of right-wing populism has cultural determinants as well: the 2015 migration crisis has indeed displaced millions of asylum seekers and economic migrants, many of which coming from Muslim countries. Their religion is a key aspect because right-wing populists have increasingly exhibited xenophobic attitudes towards Islam, which is seen as a civilisational threat, particularly after 9/11 and the rise of ISIS. Whereas there is no justification for such discriminatory behaviours, raising a question about EU's handling of the migrant crisis may be a legitimate concern. According to Article 79 of the Treaty on the Functioning of the European Union, the union "shall develop a common immigration policy aimed at ensuring, at all stages, the efficient management of migration flows". It could be discussed whether some member states have not put enough effort and resources to cooperate and find a common solution, but it is also true that the EU could have anticipated the crisis by implementing appropriate immigration controls and reception systems. In fact, Mudde acknowledges that migration policies were often "undemocratic in spirit", meaning that they were not the outcome of collective discussions and decisions taken together with the population. Hence, right-wing populist parties have exploited this crisis to criticize the EU with improbable scapegoats: for instance, describing migration from Africa and the Middle-East as an invasion or claiming that NGOs and liberal institutions are plotting for an 'ethnic replacement' of the European people.
Conclusion
As a result, right-wing populists (or at least most of them) reject liberal democratic values rather than democracy in its entirety: those values that are entrenched in the EU and other international institutions. However, the populist response does not seem to respect EU fundamental goals and values, nor basic democratic principles. The main issue is the approach used to criticize the liberal system. Populist movements tend to appeal to the fears and anxieties of the voters to attack the elites, which are perceived as always corrupt and distant from the population. This cannot be accepted as a fair argument, because, as we cannot generalise that all populists are fascists or xenophobic, then we cannot assert that the so-called elite is all corrupt either. As a result, neither the growing populist sentiment nor the liberal establishment are to be completely eradicated, but rather challenged and improved through collective discussions and decisions.
Moreover, the rise of right-wing populism is not the consequence of a single issue, but it is driven by a combination of mutually reinforcing economic and cultural aspects (from unemployment and wealth inequality to racism and xenophobia). These factors are the result of a series of events that affected our society in the last decades, such as globalisation, the Great Recession, the 2015 migrant crisis and the decline of traditional political parties. It would be thus too simple to only blame the vulnerabilities of the liberal establishment or the opportunism of populist leaders, as both approaches have had negative repercussions on the public.
On the one hand, populists have gained popularity due to genuine issues that liberal institutions have failed to deal with. On the other hand, they have also promoted 'culturally exclusive' behaviours (racism, xenophobia etc.) through demagogy and propaganda, often accompanied by the spread of disinformation. Nonetheless, the liberal system has perhaps not effectively dealt with crucial challenges and has showed weaknesses that exacerbated the socio-economic crisis we are witnessing, hence allowing right-wing populist parties to flourish. The more the people have felt left behind by the system, the more they have found refuge in national identity and intolerant ideologies. Therefore, the first step to take in order to explain and fight populism would be to bear responsibility for the inequal policies implemented through the years that have left many communities marginalised and prone to vote for anti-establishment parties. A card that does not seem to have been played well (or at all), since right-wing populist parties are increasingly on the rise in many countries around the world.
Education needs a transformation. The same holds true with how we monitor our commitments
Education is the key to unlock our development challenges. Yet, millions of children and young people are left behind, unable to fulfil their potential and prepare themselves for the future. In many countries, the pandemic has struck off the modest gains of the past 20 years for the generation most affected by school closures, with long-term consequences. This week, the Transforming Education Summit comes to an end. The world's education leaders have gathered over the last few days in New York, invited by the UN Secretary-General as part of Our Common Agenda, to debate solutions to put education back on the right track.
The Summit has come at a time when, according to UNESCO's latest figures, there are an estimated 244 million children and young people across the world still deprived of any form of formal schooling. Over 600 million children and adolescents are either not completing basic education or do not acquire basic skills that would help them prepare for the future. With only seven years to go until the deadline to reach SDG 4, the global education goal, they are lacking the support to access a high-quality and fulfilling education. Compounding the problem is the fact that governments in the poorer countries appear to be cutting their education budgets.
The Transforming Education Summit marks a key moment. But as leaders declare their determination to improve education in their countries, we must review how to translate these words into the concrete targets, so that these promises do not ring empty, and how to monitor progress towards them. While the Summit has debated solutions to make schools safe, healthy, connected and green, countries should express the level of their ambition through national targets for each of these commitments to spur action from now to 2030.
The issues rising to the surface during the discussions and consultation around the summit are all critical. One in six children live in areas impacted by conflict that also destroys their education opportunities. Schools are being bombed and children and teachers are killed daily. Only last year, the UN Security Council adopted a resolution on the protection of education in conflict zones. But more must be done to protect the education of affected children and young people.
The compound effects of COVID-19, a war in Europe that disrupted grain production and exports, rising inflation and a looming economic recession, mean that the world is edging closer towards a food crisis. When schools closed their doors with little to no notice due to the pandemic, millions of students were cut off not only from their education, but also from one of their principal food sources. An estimated 39 billion school meals have been missed since April 2020. It is not only children's physical development that was impacted. Without food, children simply do not have the energy to concentrate, and their education outcomes are therefore significantly worse.
Another, equally significant impact of the pandemic was bringing learning from classroom to home. Laptops, computers, and iPads replaced pencils, erasers and pens as back-to-school essentials– for the lucky few: because this shift was reliant on all children having access to the technology required to learn from home. Unfortunately, with two-thirds of 3–17-year-olds unable to access the internet at home, this was far from the case. These children were left behind in systems whose efforts to catch up with the times simply failed them. As with many crises, this also predominantly affected children in disadvantaged homes and communities. The pandemic shed light on the foundations of education systems, which fuel exclusion and inequality.
Finally, with almost two billion people affected by floods, droughts and storms every year, these devastatingly real consequences that climate change is unleashing on our planet are already being felt, though not equally by all. Climate change disproportionately impacts the most vulnerable and marginalized communities in the Global South, whose education opportunities are also poorer, further compromising their ability to adapt. At the same time, education systems in the Global North and in countries contributing most to global warming are yet to demonstrate how their schools will serve their climate change mitigation efforts.
Agreeing to the actions is one step, monitoring them is crucial to provide accountability and drive ambition. UNESCO has started a process where each country sets their own realistic 'benchmarks' in the road to achieving SDG 4. About 90% of countries have heeded this call and established national targets which they reasonably believe can be reached by 2030, in the hopes that this will accelerate progress. We encourage countries to also set national targets for 2025 and 2030 against each of the global initiatives to be tabled at the Summit. These will represent the transformation countries want to see.
The follow-up mechanism after the Summit, based on national target setting, will be critical to convert leaders' statements into improved education results for children and youth, as this call for action implores countries to do. The solutions to be agreed at the Summit must be appropriately monitored if we are to come out of this global education emergency.