Cleared of graft charges, Malaysian PM Najib could now focus on economy
Malaysia has managed to overcome a recent corruption crisis. As usual, the anti-Islamic media were celebrating, for quite some time, the news about corruption scandal involving Malaysian Prime Minister Najib Razak. And they possibly wanted a quick regime change in Kuala Lumpur so that opposition they sponsor could finish off the stable nationalist government of Najib Razak and put in place a new regime to harass him and promote anti-Islamic agenda that indirectly speed up terrorist atmosphere.
PM Najib was buffeted last year by allegations of graft and mismanagement at the debt-laden state fund 1Malaysia Development Berhad (1MDB) and by a revelation that about $681 million was deposited into his personal bank account. On January 26, Malaysia's attorney-general Mohamed Apandi Ali cleared Premier Najib Razak of any criminal offences or corruption, closing investigations into a murky multi-million-dollar funding scandal that his opponents had hoped would bring him down.
It is learnt that the money transferred to Najib's account by the Saudis was a donation meant to help him combat the "rising threat" of the Muslim Brotherhood, which is a part of the Pakatan Rakyat opposition coalition in the 2013 election. Even if the Brotherhood was defeated in 2013, this has not stopped similar organizations from crawling out of the woodwork. Most formidable of these is ISIS, which has recently issued threats against the Malaysian government and extended the call to jihad to the country's Muslim populace.
Attorney general said the huge sum of $681m transferred into Najib Razak's personal bank account was a gift from Saudi royal family and not linked to troubled state fund 1MDB and as such there were no criminal offences or corruption involved in relation to three investigations submitted by Malaysia's anti-graft agency and that no further action would be taken.
The involvement of the Saudi royal family is an unexpected twist in a scandal over the mysterious funds transfer and the troubles of indebted state fund 1Malaysia Development Berhad (1MDB), whose advisory board Najib chairs.
The Malaysian anti-corruption commission (MACC) had earlier said the funds were a political donation from an unidentified Middle Eastern benefactor. The attorney general said he would return to the MACC papers pertaining to the three separate investigations with instructions to close all three cases.
Najib, who has weathered months of calls from opposition leaders and establishment figures to resign, has denied any wrongdoing and says he did not take any money for personal gain.
Najib, who denied any wrongdoing and said he did not take any money for personal gain, welcomed the attorney general's statement. "The findings followed a thorough investigation by the relevant institutions, and he has confirmed what I have maintained all along: that no crime was committed," Najib said in a statement.
Although there still be a lot of people who may still be skeptical and critical of the government. Attorney general Apandi told a news conference no criminal offence had been committed by Najib in relation to three investigations submitted by Malaysia's anti-graft agency. "I am satisfied with the findings that the funds were not a form of graft or bribery," he said. There was no reason given as to why the donation was made to PM Najib that is between him and the Saudi family," he said. The corruption issue has been an unnecessary distraction for the country. Now that the matter has been comprehensively put to rest, it is time for us to unite and move on.
Malaysian opposition parliamentarian Tony Pua told the Guardian the "basis to absolve the prime minister of any wrongdoing is utterly without merit because the 'personal affair' does not preclude corrupt motives or transactions". He added: "The attorney general has provided no new or convincing information or arguments on whether the massive funds were bona fide, which leads to the question whether the newly appointed attorney general is merely covering up for the prime minister."
However, opposition party leaders denounced the finding, saying the appointment of the attorney-general by the prime minister in the midst of the crisis suggested a conflict of interest. But analysts said it was a victory for Najib that would allow him to focus on winning the next election in 2018.
In July last year, Najib sacked the country's previous attorney general, who had led the investigation into the scandal, for "health reasons" in a government reshuffle that also saw the dismissal of several officials critical of the premier.
The involvement of the Saudi royal family is an unexpected twist in the saga over the funds transfer and the troubles of 1MDB, whose advisory board Najib chairs. The scandal has shaken investors in south-east Asia's third-biggest economy and rocked public confidence in the coalition led by Najib's United Malays National Organisation (UMNO) party, which has held power since independence in 1957.
The Barisan Nasional coalition currently consists of the United Malays National Organisation (UMNO), Malaysian Chinese Association (MCA), Malaysian Indian Congress (MIC) and 11 other political parties. The opposition is made up of the People's Justice Party (PKR), Democratic Action Party (DAP) and National Trust Party (AMANAH) and some smaller parties.
In the March 2004 general election, Dato' Seri Abdullah Ahmad Badawi led Barisan Nasional to a landslide victory, in which Barisan Nasional recaptured the state of Terengganu. The coalition controlled 92% of the seats in Parliament. The current Prime Minister is Dato' Seri Mohd. Najib bin Tun Haji Abdul Razak. He took office following the retirement of Dato' Seri Abdullah Ahmad Badawi (colloquially known as "Pak Lah") on April 2009.
Najib still enjoys the backing of most of UMNO's powerful division chiefs. Even his fiercest internal critics, such as influential former Prime Minister Mahathir Mohamad, accept that he cannot be unseated.
Although Malaysian politics has been relatively stable, critics allege that the government, ruling party, and government are intertwined with few countervailing forces. However, since the 8 March 2008 General Election, the media's coverage on the country's politics has noticeably increased with a little interference from the government. Judiciary is relatively free and independent.
The Malaysian government intensified efforts on 6 March 2008 to portray opposition figure Anwar Ibrahim as a political turncoat, days ahead of the Malaysian general election, because he posed a legitimate threat to the ruling coalition. Malaysians voted 8 March 2008 in parliamentary elections. Election results showed that the ruling government suffered a setback when it failed to obtain two-thirds majority in parliament.
Malaysia is a major Muslim nation and hence the enemies of Islam target this nation to get it destabilized, people killed as well. Unlike elsewhere in the world, the minorities in the country, especially Chinese and Indians have a major say in the government policies.
Malaysia has had a multi-party system since the first direct election of the Federal Legislative Council of the Malaya in 1955 on a first-past-the-post basis. The ruling party since then had always been the Alliance Party (Malay: Parti Perikatan) coalition and from 1973 onwards, its successor, the Barisan Nasional (National Front) coalition.
Human rights violations were reported but now the situation has improved considerably. In 2007 the Malaysian government briefly detained de facto opposition leader Anwar Ibrahim and arrested a human rights lawyer and about a dozen opposition leaders, amid growing complaints that the government was cracking down on dissent. In fact as the government charged the opposition leader Ibrahim with corruption and other serious charges, these media outlets began searching for opinion makers to malign the government.
Najib's acquittal has certainly brought a lot of relief in the PM office at Kuala Lumpur, finally.
Economy
Malaysia is a rapidly developing economy in Asia. Malaysia, a middle-income country, has transformed itself since the 1970s from a producer of raw materials into an emerging multi-sector economy. The Government of Malaysia is continuing efforts to boost domestic demand to wean the economy off of its dependence on exports. Nevertheless, exports – particularly of electronics – remain a significant driver of the economy.
Oil remains a crucial source of revenue in Malaysia, contributing almost 30 per cent of government revenue.
The Gross Domestic Product (GDP) in Malaysia expanded 0.70 percent in the third quarter of 2015 over the previous quarter. GDP Growth Rate in Malaysia averaged 1.29 percent from 2000 until 2015.
Economy has been the chief focus of Malaysian government. Security issues aside, Najib's greatest concerns over the coming year most probably relate to the domestic economy.
On 2 May 2009, Prime Minister Najib Tun Razak announced the government's plan to develop a new economic model that will speed Malaysia's transition to a high income country. The plan will emphasize ways to increase the income and productivity of workers by encouraging knowledge industries and increasing investment from overseas. At the time of the plan's unveiling in 2010, per capita annual income in Malaysia stood at 23,100 Malaysian ringgit, approximately $7,000 in US currency; under the plan that figure would more than double to RM49,500 (US$15,000).
Malaysia has implemented measures to attract and maintain foreign investment, including a moderation of preferences designed to benefit ethnic Malays. Specifically, these reforms include allowing foreign investors to hold majority stakes in most enterprises excluding "strategic" industries such as banking, telecommunications, and energy, easing insurance regulation, curtailing powers of the Foreign Investment Committee and lowering the minimum quota for Malay ownership in publicly traded companies from 30 percent to 12.5 percent.
By being party to organizations such as ASEAN and the Trans Pacific Partnership (TPP), that Najib's government will be able to achieve its Vision 2020 aims. Although the Vision 2020 is in place to help Malaysia achieve increased incomes, the outlook for 2016 remains uncertain, chiefly due to slowing economic growth in China, affecting South East Asia where Malaysia being the second-largest oil and natural gas producer. The recent slump in global oil prices certainly has its impact on its economy.
The Malaysian economy is stable and among the contributing factors is the implementation of the Goods and Services Tax (GST). Najib, who is also the Finance Minister, said the Customs Department had collected more than RM51bil in revenue since the implementation of the GST, compared with a collection of RM37.2bil in 2014 without the GST. He described the additional collection as extraordinary as and higher than the original projection, which enabled the government to face the economic uncertainty in the world economy currently. GST does not burden the people, on the contrary the GST is savior of the people. With the drop of crude oil to around US30 per barrel, Malaysia is still able to maintain all economic commitments.
The introduction of this tax could not have been better timed. It has helped raise revenues and has saved the government from an otherwise difficult position due to the massive decline in oil prices.
It has been a rather challenging year for the Malaysian economy. Political disruptions and economic shocks have rocked the nation. Prime Minister Najib Razak has been strenuously committed to undertaking fiscal reform. He has repeatedly stressed the importance of reducing fiscal deficits.
China, Malaysia's top trade partner, is almost surely going to disappoint Malaysia with its slow growth figures. There are estimates that the Chinese economy may grow at about 6.2 per cent next year, much lower than recent trends. If the US economy does prove to be the one bright star globally, it will only bring darkness to the Malaysian economy as a US economic recovery is likely to be followed by interest rate hikes in the USA.
A country that once experienced consecutive years of high growth will have to be content with more moderate rates. In 2000, Malaysia's growth rate was 8.9 per cent. In 2016 it is more likely to be around 4.5 per cent. Despite this, Prime Minister Najib is valiantly soldiering ahead.
A revised budget has just been released which aims to accommodate this short term change of fortunes due to low oil prices, attempting to optimize operational expenditure to maintain both long term strategy as well as the welfare of the nation's populace. With the government being cash-strapped, the fiscal reform process is likely to pick up speed. This indeed is a big challenge.
In the face of depleting government revenues caused by sinking oil prices, there may be no choice but to raise taxes and reduce subsidies. The populace has little time to adjust to price increases and rising costs of living.
Infrastructure Drive, Strong Domestic Demand to Sustain Philippine Growth
The Philippines' economic growth is expected to sustain its quick pace in 2018 and 2019 as the government's infrastructure program is rolled out, says a new Asian Development Bank (ADB) report.
In its new Asian Development Outlook (ADO) 2018, ADB projects Philippine gross domestic product (GDP) growth at 6.8% this year and 6.9% in 2019, up from 6.7% in 2017. Rising domestic demand, remittances, and employment, in addition to infrastructure spending, will drive growth. ADO is ADB's flagship annual economic publication.
"Along with domestic demand, the government's infrastructure investments will fuel the country's growth in the next few years, supported by a sound economic policy setting," said Kelly Bird, ADB Country Director for the Philippines. "We expect this growth to further lift wage employment numbers, add to household incomes, and benefit more poor families across the archipelago."
The Philippines remained one of the strongest growing economies in Southeast Asia in 2017. Domestic investment recorded 9% growth last year, moderating from a brisk 23.7% in 2016, although growth in fixed investment in industrial machinery, transport equipment, and public construction remained robust. Household consumption grew by 5.8% in 2017, from 7% in 2016, on the back of higher remittances and employment, with the unemployment rate falling by 1.3 percentage points to 5.3% in January 2018 as 2.4 million jobs were added. Public spending rose by 7.3% last year from 8.4% in 2016.
Consumer price inflation reached 3.2% last year from 1.8% in 2016 due to strong economic growth, higher international fuel prices, and Philippine peso depreciation, but well within the 2% to 4% target by the Bangko Sentral ng Pilipinas—the country's central bank. The country's external debt further declined to 23.3% of GDP in 2017, from 24.5% of GDP in 2016.
Moving forward, ADB projects services will continue to drive GDP growth, along with manufacturing and construction industries. The approval of the Tax Reform for Acceleration and Inclusion law in December 2017 will augment tax revenues and provide additional fiscal space for more progressive public spending. The policy reforms are expected to yield additional 90 billion to 144 billion Philippine pesos ($1.73 billion to $2.76 billion) in tax revenue collection in 2018 and 2019, respectively.
With economic growth gaining momentum, inflation is projected to reach 4% in 2018 as global oil and food prices rise, and higher excise taxes on some commodities take effect. In 2019, meanwhile, inflation is expected to marginally decline to 3.9%.
The report notes there are external risks to the Philippines' growth outlook from heightened volatility in international financial markets and uncertainty about global trade openness, although the country's strong external payments position would cushion these effects.
A major policy challenge to the country's growth outlook, according to the report, is managing the rollout of the government's "Build, Build, Build" infrastructure program, which is expected to raise public infrastructure spending to 7.3% of GDP by 2022 from 4.5% in 2016. The report provides suggestions on ways to enhance government capacity, including strengthening coordination between government agencies and improving technical capacity of staff within these agencies, and fostering stronger partnerships between government agencies, the private sector, and development partners.
Securing the future prosperity of the Greater Mekong Subregion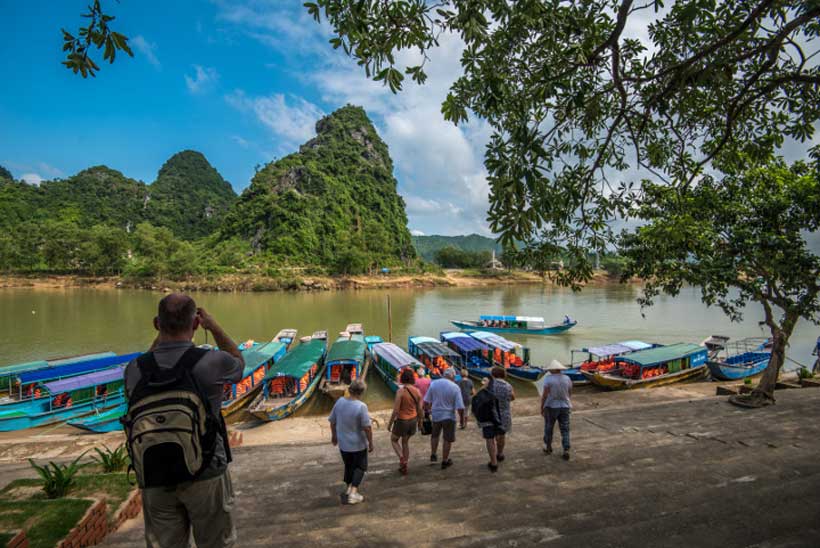 The Greater Mekong Subregion (GMS) countries have made stunning progress over the past quarter century. Once plagued by poverty, they are now economic success stories.
The GMS Economic Cooperation Program has contributed significantly to this transformation. Since it was established in 1992 as a means to enhance economic relations and promote regional cooperation, its six member countries—Cambodia, the People's Republic of China, Lao People's Democratic Republic, Myanmar, Thailand, and Viet Nam—have built a platform for economic cooperation that has mobilized almost $21 billion for high-priority infrastructure projects. Foreign direct investment into the subregion has surged ten-fold and trade between its countries has climbed from $5 billion to over $414 billion.
But the subregion faces challenges to its prosperity. Further reducing poverty, climate change adaptation and mitigation, energy efficiency, food security, and sustainable urbanization remain priorities of the GMS Program. Countries also face new challenges, including growing inequalities, rising levels of cross-border migration, and the potential impact on jobs of the fourth industrial revolution.
Moreover, GMS countries have agreed to significant commitments under the Sustainable Development Goals and the Paris Agreement on climate change.
There are also emerging opportunities for the region, including incorporating new technologies in various sectors such as education, agriculture, health, and finance. GMS countries are situated at the crossroads of South and Southeast Asia, and hence they can benefit from the increased momentum for growth in South Asia.
As GMS leaders gather this week in Ha Noi to chart the future of the program, it's a good time to consider how a new generation of initiatives can ensure the GMS Program remains relevant and responsive to the subregion's needs.
The Ha Noi Action Plan and the GMS Regional Investment Framework 2022, both proposed for adoption at the Summit, provide a platform for countries to strengthen their cooperation through continuous innovation. These two documents will have a sharpened focus on the GMS Program's strategic goals of enhancing connectivity, competitiveness, and community in the subregion.
Connectivity, the first objective, has been dramatically improved. More than 10,000 kilometers of new or upgraded roads and 3,000 kilometers of transmission and distribution lines have been added under the program. These transport networks have been transformed into an interconnected network of transnational economic corridors, building on 25 years of work to extend the benefits of growth to remote areas. The Ha Noi Action Plan calls for the continued expansion of these economic corridors to boost connectivity both between and within countries.
The subregion's competitiveness is improving through ongoing efforts to facilitate transport and trade flows, enhance agriculture exports, and promote the GMS as a single tourism destination after receiving a record 60 million visitors in 2016. Looking ahead, it will be important to continue cutting red tape and to remove remaining barriers to transport and trade.
Finally, communities are being strengthened through cross-border initiatives to control the spread of communicable diseases, expand educational opportunities, protect the subregion's rich biodiversity, and mitigate the impacts of climate change.
GMS countries have identified a new pipeline of 227 projects worth about $66 billion under the GMS Regional Investment Framework 2018–2022. These projects will expand economic prosperity by developing cross-border transport and energy infrastructure.
ADB, which has been the program's secretariat since its inception, expects to provide $7 billion over the next 5 years for a range of projects supporting transport, tourism, energy, climate change mitigation and adaptation, agribusiness value chains, and urban development. This builds on more than $8 billion in financing provided by ADB so far under the program.
To deliver these projects and make headway on other priorities such as infectious disease control and environmental preservation, strong partnerships are vital. The GMS Program depends on the collaboration of many stakeholders, including local administrations and communities, development partners, academia, and the media.
The GMS will benefit from strengthened partnerships with other regional and global cooperation platforms, leading to new opportunities for future development.
Partnerships with the private sector will also be increasingly important, and it is gratifying to see them deepening through the GMS Business Council, the Mekong Business Initiative, the e-Commerce Platform, GMS tourism and agriculture forums, and the recent Finance Sector and Trade Finance Conference.
I am optimistic that the subregion will meet its challenges and capitalize on emerging opportunities. By working together, GMS countries can deliver rapid, sustainable, and inclusive growth for another 25 years and beyond. ADB will continue to be an important and trusted partner in that endeavor.
Vietnam continues to reduce poverty
Poverty in Vietnam continues to fall, particularly amongst ethnic minorities, who saw their rate of poverty decline significantly by 13 percentage points, the largest decline in the past decade, says a new World Bank report.
According to Climbing the Ladder: Poverty Reduction and Shared Prosperity in Vietnam, released today by the World Bank, improving income from highland agriculture can help Vietnam further reduce poverty, which has fallen by almost 4 percentage points since 2014, to 9.8 percent in 2016. Ethnic minorities – many of them living in highland areas – account for 72 percent of Vietnam's poor, and encouraging them to grow more profitable industrial crops may improve their earnings.
"Vietnam has achieved tremendous results in reducing poverty and improving the quality of life for millions. The decline in poverty amongst ethnic minorities is encouraging, and more focused efforts on improving their incomes can further broaden their opportunities and reduce persistent inequalities," said Ousmane Dione, World Bank Country Director for Vietnam. "The aspirations of those with less opportunities cannot be ignored."
Outlining recent trends and patterns of poverty in Vietnam, the report proposes solutions for that untapped agriculture potential in highland areas where the poor are concentrated. Land use and cropping decisions, for example, contribute more to agriculture income differences between households. Low-income families in highland areas use their land to grow basic crops such as rice or maize instead of raising more profitable crops such as coffee, black pepper, or rubber.
Improving access to credit may help highland farmers make the necessary investments for higher-earning agricultural production. Strengthening earning capacity can help narrow inequalities between groups.  The average per capita consumption of ethnic minorities, for example, remains less than 45 percent of the Kinh and Hoa. Moreover, the poor faces a widening gap in terms of access to upper secondary education and improved water and sanitation.
At the same time, the report recognizes that 70 percent of Vietnam's population is now classified as economically secure, including the 13 percent who are now part of the global middle-class. These income classes are growing rapidly, rising by over 20 percentage points between 2010 and 2017. An average of 1.5 million Vietnamese joined the global middle class each year since 2014, confirming that households continue to climb the economic ladder after escaping poverty. The rise of the consumer class changes society's aspirations and the focus of the poverty and shared prosperity agenda shifts from combatting extreme poverty to effecting broad improvements in the quality of life and supporting the further expansion of the middle class. Rapid job creation and an ongoing transition to wage employment are driving gains in poverty reduction and shared prosperity.
The report suggests several areas of strategic priorities to further reduce poverty and promote shared prosperity, including:
Boosting labor productivity and investing in infrastructure to sustain job creation and wage growth without losing competitiveness.
Implementing education reforms designed to equalize opportunities and develop workforce skills.
Spurring agriculture structural transformation through changing farmland use patterns, strengthening land user rights, and improving skills of the poor farmers.
While reducing inequality remains a challenge, the report notes that the number of individuals vulnerable to falling back into poverty declined to only 2 percent between 2014 and 2016. In contrast, the period saw the middle class expanding by more than 3 million people.
One of the prioritized areas under the new World Bank Group Country Partnership Framework with Vietnam for the period from FY18 – FY22 is inclusive growth, with a specific objective for the "economic integration of the poor and vulnerable groups" under which the Bank will provide support for targeted interventions to expand economic opportunities for people in lagging areas.