Cleared of graft charges, Malaysian PM Najib could now focus on economy
Malaysia has managed to overcome a recent corruption crisis. As usual, the anti-Islamic media were celebrating, for quite some time, the news about corruption scandal involving Malaysian Prime Minister Najib Razak. And they possibly wanted a quick regime change in Kuala Lumpur so that opposition they sponsor could finish off the stable nationalist government of Najib Razak and put in place a new regime to harass him and promote anti-Islamic agenda that indirectly speed up terrorist atmosphere.
PM Najib was buffeted last year by allegations of graft and mismanagement at the debt-laden state fund 1Malaysia Development Berhad (1MDB) and by a revelation that about $681 million was deposited into his personal bank account. On January 26, Malaysia's attorney-general Mohamed Apandi Ali cleared Premier Najib Razak of any criminal offences or corruption, closing investigations into a murky multi-million-dollar funding scandal that his opponents had hoped would bring him down.
It is learnt that the money transferred to Najib's account by the Saudis was a donation meant to help him combat the "rising threat" of the Muslim Brotherhood, which is a part of the Pakatan Rakyat opposition coalition in the 2013 election. Even if the Brotherhood was defeated in 2013, this has not stopped similar organizations from crawling out of the woodwork. Most formidable of these is ISIS, which has recently issued threats against the Malaysian government and extended the call to jihad to the country's Muslim populace.
Attorney general said the huge sum of $681m transferred into Najib Razak's personal bank account was a gift from Saudi royal family and not linked to troubled state fund 1MDB and as such there were no criminal offences or corruption involved in relation to three investigations submitted by Malaysia's anti-graft agency and that no further action would be taken.
The involvement of the Saudi royal family is an unexpected twist in a scandal over the mysterious funds transfer and the troubles of indebted state fund 1Malaysia Development Berhad (1MDB), whose advisory board Najib chairs.
The Malaysian anti-corruption commission (MACC) had earlier said the funds were a political donation from an unidentified Middle Eastern benefactor. The attorney general said he would return to the MACC papers pertaining to the three separate investigations with instructions to close all three cases.
Najib, who has weathered months of calls from opposition leaders and establishment figures to resign, has denied any wrongdoing and says he did not take any money for personal gain.
Najib, who denied any wrongdoing and said he did not take any money for personal gain, welcomed the attorney general's statement. "The findings followed a thorough investigation by the relevant institutions, and he has confirmed what I have maintained all along: that no crime was committed," Najib said in a statement.
Although there still be a lot of people who may still be skeptical and critical of the government. Attorney general Apandi told a news conference no criminal offence had been committed by Najib in relation to three investigations submitted by Malaysia's anti-graft agency. "I am satisfied with the findings that the funds were not a form of graft or bribery," he said. There was no reason given as to why the donation was made to PM Najib that is between him and the Saudi family," he said. The corruption issue has been an unnecessary distraction for the country. Now that the matter has been comprehensively put to rest, it is time for us to unite and move on.
Malaysian opposition parliamentarian Tony Pua told the Guardian the "basis to absolve the prime minister of any wrongdoing is utterly without merit because the 'personal affair' does not preclude corrupt motives or transactions". He added: "The attorney general has provided no new or convincing information or arguments on whether the massive funds were bona fide, which leads to the question whether the newly appointed attorney general is merely covering up for the prime minister."
However, opposition party leaders denounced the finding, saying the appointment of the attorney-general by the prime minister in the midst of the crisis suggested a conflict of interest. But analysts said it was a victory for Najib that would allow him to focus on winning the next election in 2018.
In July last year, Najib sacked the country's previous attorney general, who had led the investigation into the scandal, for "health reasons" in a government reshuffle that also saw the dismissal of several officials critical of the premier.
The involvement of the Saudi royal family is an unexpected twist in the saga over the funds transfer and the troubles of 1MDB, whose advisory board Najib chairs. The scandal has shaken investors in south-east Asia's third-biggest economy and rocked public confidence in the coalition led by Najib's United Malays National Organisation (UMNO) party, which has held power since independence in 1957.
The Barisan Nasional coalition currently consists of the United Malays National Organisation (UMNO), Malaysian Chinese Association (MCA), Malaysian Indian Congress (MIC) and 11 other political parties. The opposition is made up of the People's Justice Party (PKR), Democratic Action Party (DAP) and National Trust Party (AMANAH) and some smaller parties.
In the March 2004 general election, Dato' Seri Abdullah Ahmad Badawi led Barisan Nasional to a landslide victory, in which Barisan Nasional recaptured the state of Terengganu. The coalition controlled 92% of the seats in Parliament. The current Prime Minister is Dato' Seri Mohd. Najib bin Tun Haji Abdul Razak. He took office following the retirement of Dato' Seri Abdullah Ahmad Badawi (colloquially known as "Pak Lah") on April 2009.
Najib still enjoys the backing of most of UMNO's powerful division chiefs. Even his fiercest internal critics, such as influential former Prime Minister Mahathir Mohamad, accept that he cannot be unseated.
Although Malaysian politics has been relatively stable, critics allege that the government, ruling party, and government are intertwined with few countervailing forces. However, since the 8 March 2008 General Election, the media's coverage on the country's politics has noticeably increased with a little interference from the government. Judiciary is relatively free and independent.
The Malaysian government intensified efforts on 6 March 2008 to portray opposition figure Anwar Ibrahim as a political turncoat, days ahead of the Malaysian general election, because he posed a legitimate threat to the ruling coalition. Malaysians voted 8 March 2008 in parliamentary elections. Election results showed that the ruling government suffered a setback when it failed to obtain two-thirds majority in parliament.
Malaysia is a major Muslim nation and hence the enemies of Islam target this nation to get it destabilized, people killed as well. Unlike elsewhere in the world, the minorities in the country, especially Chinese and Indians have a major say in the government policies.
Malaysia has had a multi-party system since the first direct election of the Federal Legislative Council of the Malaya in 1955 on a first-past-the-post basis. The ruling party since then had always been the Alliance Party (Malay: Parti Perikatan) coalition and from 1973 onwards, its successor, the Barisan Nasional (National Front) coalition.
Human rights violations were reported but now the situation has improved considerably. In 2007 the Malaysian government briefly detained de facto opposition leader Anwar Ibrahim and arrested a human rights lawyer and about a dozen opposition leaders, amid growing complaints that the government was cracking down on dissent. In fact as the government charged the opposition leader Ibrahim with corruption and other serious charges, these media outlets began searching for opinion makers to malign the government.
Najib's acquittal has certainly brought a lot of relief in the PM office at Kuala Lumpur, finally.
Economy
Malaysia is a rapidly developing economy in Asia. Malaysia, a middle-income country, has transformed itself since the 1970s from a producer of raw materials into an emerging multi-sector economy. The Government of Malaysia is continuing efforts to boost domestic demand to wean the economy off of its dependence on exports. Nevertheless, exports – particularly of electronics – remain a significant driver of the economy.
Oil remains a crucial source of revenue in Malaysia, contributing almost 30 per cent of government revenue.
The Gross Domestic Product (GDP) in Malaysia expanded 0.70 percent in the third quarter of 2015 over the previous quarter. GDP Growth Rate in Malaysia averaged 1.29 percent from 2000 until 2015.
Economy has been the chief focus of Malaysian government. Security issues aside, Najib's greatest concerns over the coming year most probably relate to the domestic economy.
On 2 May 2009, Prime Minister Najib Tun Razak announced the government's plan to develop a new economic model that will speed Malaysia's transition to a high income country. The plan will emphasize ways to increase the income and productivity of workers by encouraging knowledge industries and increasing investment from overseas. At the time of the plan's unveiling in 2010, per capita annual income in Malaysia stood at 23,100 Malaysian ringgit, approximately $7,000 in US currency; under the plan that figure would more than double to RM49,500 (US$15,000).
Malaysia has implemented measures to attract and maintain foreign investment, including a moderation of preferences designed to benefit ethnic Malays. Specifically, these reforms include allowing foreign investors to hold majority stakes in most enterprises excluding "strategic" industries such as banking, telecommunications, and energy, easing insurance regulation, curtailing powers of the Foreign Investment Committee and lowering the minimum quota for Malay ownership in publicly traded companies from 30 percent to 12.5 percent.
By being party to organizations such as ASEAN and the Trans Pacific Partnership (TPP), that Najib's government will be able to achieve its Vision 2020 aims. Although the Vision 2020 is in place to help Malaysia achieve increased incomes, the outlook for 2016 remains uncertain, chiefly due to slowing economic growth in China, affecting South East Asia where Malaysia being the second-largest oil and natural gas producer. The recent slump in global oil prices certainly has its impact on its economy.
The Malaysian economy is stable and among the contributing factors is the implementation of the Goods and Services Tax (GST). Najib, who is also the Finance Minister, said the Customs Department had collected more than RM51bil in revenue since the implementation of the GST, compared with a collection of RM37.2bil in 2014 without the GST. He described the additional collection as extraordinary as and higher than the original projection, which enabled the government to face the economic uncertainty in the world economy currently. GST does not burden the people, on the contrary the GST is savior of the people. With the drop of crude oil to around US30 per barrel, Malaysia is still able to maintain all economic commitments.
The introduction of this tax could not have been better timed. It has helped raise revenues and has saved the government from an otherwise difficult position due to the massive decline in oil prices.
It has been a rather challenging year for the Malaysian economy. Political disruptions and economic shocks have rocked the nation. Prime Minister Najib Razak has been strenuously committed to undertaking fiscal reform. He has repeatedly stressed the importance of reducing fiscal deficits.
China, Malaysia's top trade partner, is almost surely going to disappoint Malaysia with its slow growth figures. There are estimates that the Chinese economy may grow at about 6.2 per cent next year, much lower than recent trends. If the US economy does prove to be the one bright star globally, it will only bring darkness to the Malaysian economy as a US economic recovery is likely to be followed by interest rate hikes in the USA.
A country that once experienced consecutive years of high growth will have to be content with more moderate rates. In 2000, Malaysia's growth rate was 8.9 per cent. In 2016 it is more likely to be around 4.5 per cent. Despite this, Prime Minister Najib is valiantly soldiering ahead.
A revised budget has just been released which aims to accommodate this short term change of fortunes due to low oil prices, attempting to optimize operational expenditure to maintain both long term strategy as well as the welfare of the nation's populace. With the government being cash-strapped, the fiscal reform process is likely to pick up speed. This indeed is a big challenge.
In the face of depleting government revenues caused by sinking oil prices, there may be no choice but to raise taxes and reduce subsidies. The populace has little time to adjust to price increases and rising costs of living.
Indonesia: Balanced politics amid major powers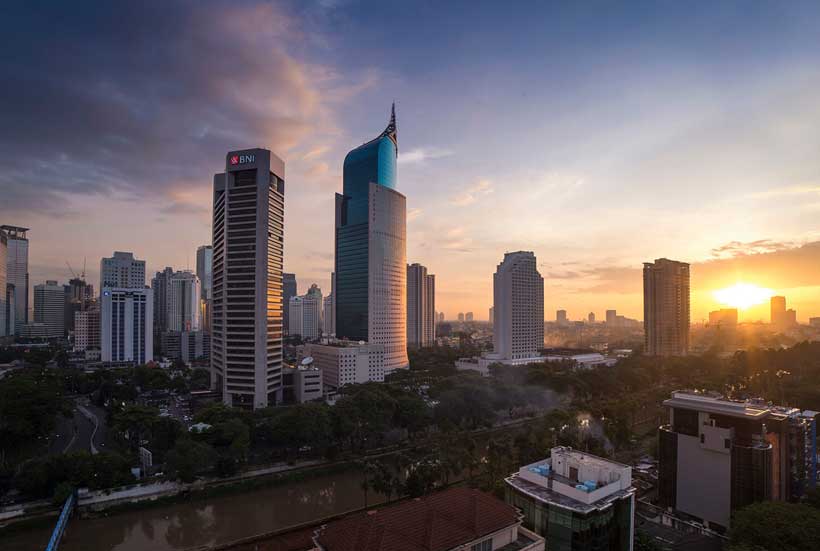 In 2020, Russia and Indonesia will mark 70 years to the establishment of  diplomatic relations between the two countries. Given that the epicenter of the geopolitical activity is currently shifting towards the Asia-Pacific Region (APR), the role of Indonesia as the planet's strategically important location increases.
Along with Russia, there are a number of other countries that are as keen on developing ties with Indonesia. One of them is Australia, which is particularly active due to its geographical location.
Indonesia and Australia boast a comprehensive bilateral strategic partnership agreement, which defines them as "strategic anchors of the Indo-Pacific Region". According to tradition, each newly elected Australian Prime Minister pays his first foreign visit to Indonesia. Prime Minister Scott Morrison, who took office on August 24, 2018, kept the tradition as well.
In Jakarta, Morrison met with Indonesian partners to discuss the details of a strategic cooperation agreement, which envisages economic cooperation, security measures, exploitation of marine resources, ensuring stability in the Indo-Pacific Region and social projects.
According to the Jakarta Maritime Policy Strategy (Global Maritime Fulcrum), Indonesia is regarded as the fulcrum between the Indian and the Pacific. Canberra also sees Jakarta as key to Australia's defense strategy.
Indonesia's territory embraces most of the archipelagoes north of Australia and these make a convenient springboard for a hypothetical threat to the Australian coast. In addition, Indonesia stands at the junction of marine and air routes from Australia to Europe and from Australia to Asia-Pacific countries. Joint naval exercises run by the Indonesian and Australian defense ministries account for 24% of the total, while 33% of the drills are held by the Air Forces, 30% by special services and special task forces, and 2% by the peacekeeping contingents.
Australia became the third country with which Jakarta signed a comprehensive strategic cooperation agreement after the United States (2013) and China (2015). In 2017, the two parties signed the Joint Declaration on Maritime Cooperation, in 2018 – the Maritime Cooperation Action Plan, covering 85 areas with the participation of 17 Australian and 20 Indonesian departments and agencies.
Australia finds Indonesia more important than Indonesia finds Australia. As a single continent, Australia attaches particular importance to foreign policy with a view to ensure its national security. As for Indonesia, it has a more introverted policy. Being the largest island nation on the planet, Jakarta aims to guarantee its security through internal consolidation of the many islands that make up the Indonesian state.
Pursuing the policy of "non-alignment", Indonesia seeks to diversify foreign economic and foreign policy relations. This becomes clear from the previous development of the Indonesian-Australian relations: Jakarta would quickly freeze projects with Canberra once it spotted a disproportionate presence of Australia in Indonesian politics.
That was the case in 1999 when Jakarta withdrew from the Security Agreement, signed in 1995, in 2013 when it suspended defense cooperation and cooperation between special services, and 2016 when it suspended the language training of military personnel.
For Indonesia, a multi-vector foreign policy is crucial for maintaining a healthy balance of power in the region. For this reason, Moscow is an attractive economic partner for Jakarta. That Russian-Indonesian contacts have been developing at fast pace can be concluded from the fact that there have been several meetings between the two countries' presidents, that Russia has been supplying Indonesia with weapons, that the two countries' armed forces have held joint exercises, that Indonesian representatives have participated in business forums in Russia and that the Russian capital has revealed in interest in Indonesia's projects in the mining industry.
Jakarta and Moscow are considering prospects for the introduction of a free trade zone in Indonesia and the EEU. Indonesia is also ready to join the Chinese global infrastructure project "One Belt, One Road."
Under the project, Chinese investments in the Indonesian transport infrastructure amount to $ 6 billion, which is clearly not enough for a rapid growth of transit of commodities and haulages from China and the Asia-Pacific countries through Indonesia. Indonesia's medium-term economic development plan stipulates local financing at 63% (4). The rest should come from foreign investors, which could include Russia.
First published in our partner International Affairs
Improving Vocational Education in Thailand: An interview with Khunying Sumonta Promboon
Bangkok – When robots are advancing and industries are playing catch up to technological advancement, vocational education plays a pivotal role in national development. Instead of arcane theory, vocational education trains students with sophisticated, hands on and practical skills needed to excel in the world of work. Vocational training offers an up to date and cutting edged techniques for students not only comply but push technical boundaries forward. Countries that excel in their industrialization all champion vocational education – Germany, China and Taiwan to name but a few.
Thailand, despite setting its eyes for Thailand 4.0 to transform its economy to digitalization, automation and robotics, is falling behind the race to the top. The World Bank found that 40% of the top tier international firms reported the inadequate skills as the major constraint. While the country is in much needed position for vocational education, there are only 1 million students in vocational school comparing to 2.5 millions in higher education. Although the country has more than 900 vocational colleges, students opt for higher education because better images and prestigious. When news about vocational education in Thailand are filled with images of violent students and gang fights amongst students, there is a dire need to reform this important sector. Rattana Lao, Program Officer in Policy and Research at the Asia Foundation, talked to Associate Professor Khunying Sumonta Promboon, the President of Chitralada Technology College on ways in which Thailand vocational education can reform itself to better respond to national demand: One step at a time.
What role should vocational education play in Thailand?
Vocational education should be the main educational track to educate and encourage young students to partake in the national development of the country. After receiving basic education of grade 1 to 9, the majority of students should enroll in vocational education. However, the case of Thailand is different. The majority of Thai students like to enroll in basic education of grade 10 to 12 and continue to enroll in universities rather than vocational education.
How can one promote vocational education?
Many factors need to be taken into account in order to incentivize more students to enroll in vocational education.
Firstly, students need to have guaranteed employment. Such employment should begin when they are still students, an internship of some sorts. This requires a close collaboration between educational institutes and corporates. A symbiosis between the two stakeholders is necessary. This is not widespread in Thailand. The opportunities are still inadequate and limited to a few top students in colleges rather than available equally to all students.
Secondly, the social attitude must change. In Thailand, parents want their children attend higher education and receive bachelor degrees, master degrees and PhD. To change this attitude, it will take time. It goes back to the first point that students need secure employment.
We incorporated these ideas into the creation of Chitralada Technology College. We want to take lead in enabling students who take vocational education with us being able to transfer into higher education later on– making the opportunities for education and employment aligned.
What are the problems of vocational education in Thailand?
The first problem is the social bias. People prefer basic education because its more prestigious. The second problem is students do not know the diversity of career paths. They know only limited choices of teachers, soldiers and doctors. The educational counselling in Thailand needs an improvement.
What does Chitralada Technology College try to do?
There are two institutes within the same umbrella. The first is Chitralada Vocational School and the second is Chitralada Technology College. There are total number of 800 students in these two institutes. Although we are small in sizes, we would like to lead best practices in term of vocational educational practices. There are many programs that we offer for students.
What is your strategy to promote vocational education in Thailand that is different from others?
We have extensive networks of 67 businesses throughout Thailand as well as partnered with other organizations. In total, we have MOUs with more than 80 institutions. We partnered with Singapore, China and Germany.
Can you give examples?
With China, we partnered with Leshan Vocational Technical College. They accept our students' exchanges for culinary school. There is also Tienjin Sino-German Vocational Technical College that we partner about mechatronics. With Singapore, we work with Singapore Polytechnique. We are beginning to initiate exchanging programs with Temasek and Singapore Polytechnique. Last year, we took Singapore students to Sumutsongkarm to visit local communities who produce shrimp pastes. It's impressive idea they are creating. There is also Senior Expert Project we partner with Germany. Mostly it is about mechanics and mechatronics.
How do these collaborations help Thailand?
These are successful countries who implemented vocational education and we can learn from them.
There are a lot of pictures of Her Royal Highness Princess Maha Chakri Sirindhorn. How does HRH inspire this college?
Her idea is to educate students according to their talents. Those who do not like academic track should have the opportunity to pursue other alternatives. Her Royal Highness plays a monumental role to guide our college's direction and inspires us to excel. When HRH visits other countries, HRH enables the college to expand our collaboration with successful institutions from abroad.
We want to change the images of vocational students in Thailand from being violent students to be responsible students.
Indonesia shaping the South East Asian foreign policy of India and Sri Lanka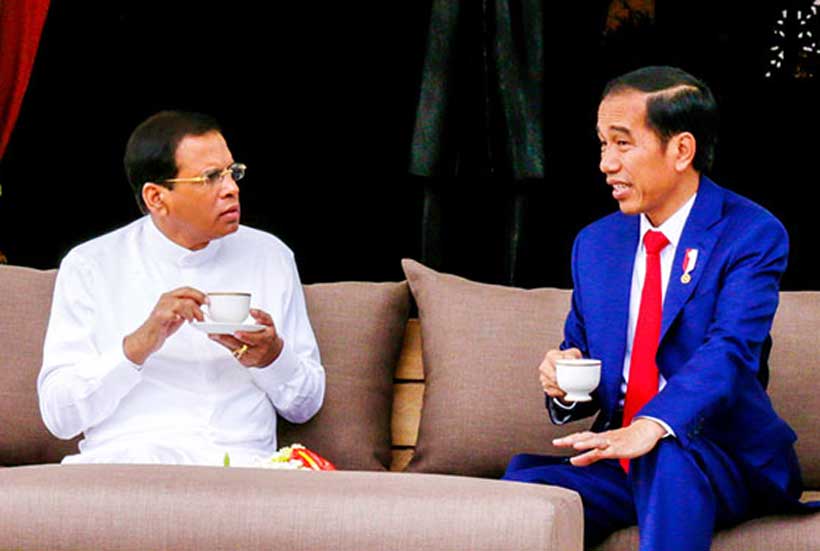 Authors: Srimal Fernando and Megha Gupta*
Indonesia with more than 17,000 islands, occupies a key geopolitical position in the ten-member Association of Southeast Asian Nations (ASEAN) regional bloc. In the recent past Indonesia has been trying to strengthen its foreign policy outlook both diplomatically and economically through bilateral or multilateral means.
Indonesia with its large population, military capabilities, vast territory and rich natural resources in Southeast Asia is trying to align with India possessing similar power potentialities in South Asia. With this strategy in mind Indonesia has been trying to access the 1.3 billion Indian consumer market and also has been trying to cooperate with Sri Lanka due to its vital geographical position in the Indian Ocean. In this regard, there has been a growing bilateral and trilateral interest among these three countries such that they can tap into the consumer and producer market hence generating higher revenue. However, these three financial hotspots have found themselves in the forefront of challenges posed by globalization and this makes it vital for them to revive their cooperation in different areas.
Over the past few decades, Indonesia has made several development landmarks through restructuring its polity and society. The economy and foreign policy goals of this nation have constructively transformed from President Sukarno to Joko. Furthermore, in the 1980's Indonesia also took a large step in establishing the regional body of ASEAN. Since then for more than a quarter century, ASEAN has been the most important reason for bilateral and multilateral engagements between Indonesia and the two South Asian countries.
Currently, the two-way trade between Indonesia and India stands at about $18.13 billion according to the Indonesia's Central Statistics Agency (bps).  With this mutually beneficial relationship, in the coming years Indonesia and India are planning to enhance their bilateral trade to $50 billion. There is also said to be an increased strategic, defense and security partnership between the two which got reiterated with the state visit of the Indonesian President Joko Widodo.
Similarly, the trade between Indonesia and Sri Lanka has doubled from $418 million in 2011 to around a billion dollar in the recent past and the ties between the two is set to improve further with the establishment of a future Free Trade Agreement (FTA). The year 2018 has also marked the 66th Anniversary of the diplomatic relationship between Indonesia and Sri Lanka where the visit of the Indonesian President after 40 years saw the signing of a series of agreements between the two island nations.
Since the Bandung Summit of 1955, the Indonesia's relationship with India and Sri Lanka has been strong. Later ASEAN has played a leading role in making this partnership grow further. However, India's cooperation with Indonesia and ASEAN serves as a test bed for the new ideas to grow between the two regions.
Indonesia positioned between Southeast Asia and Australasia is a crucial gateway for India and Sri Lanka to further their foreign, economic and security endeavors in these two regions.
*Megha Gupta, a scholar of Masters in Diplomacy, Law, Business at Jindal School of International Affairs, India.