Saudi Arabia – Devaluation of the Riyal
The Saudi Riyal has been pegged to the US Dollar for the past 30 years but this may all soon change as the volatile oil markets will force them to abandon the fixed currency and devalue.
These types of mumblings have arisen before especially after the 2007/2008 subprime mortgage collapse. But this time the political and economic dynamics of the region have shifted and the Saudis will most likely uncouple their currency with the dollar. This devaluation is yet another battle in the long currency war that countries have been waging with each other since 2008.
What Has Happened So Far
Since 2014, the price of oil has dropped more than 60%, deemed to be one of the worst downturns in decades. When oil was at its peaks, new methods were being researched to help with its extraction. One of the most successful approaches was fracking. This method helped usher a new era for oil production. One of the consequences was that the US became an oil producer but the impact on global oil market would be devastating. Basic economic laws took hold, with an oversupply and weakening demand due to the languishing global economy, prices began to plummet.
Many initially thought the downturn was momentary and would be easily rectified by the Saudis, the largest holder of oil reserves. The Saudis could reduce production and prices would rise back up but instead they continued with full production. The Saudi intent was two-fold; regain market share rather than profits by making all other producers (mainly shale producers) go bankrupt and second coerce the Russians, whose national oil revenues comprise a large part of the state's income, into some kind of bargain on Syria .
This policy backfired. The price of oil has dropped to levels that were not even contemplated by the Saudis and it is rattling their economy. They are beginning to experience large deficits. The Saudis have been forced to reel back their economic subsidies as well as implementing new taxes to close their budget deficits . The large foreign reserves that the Saudis have accumulated in the last several decades are being burned through in order to maintain the pegged Riyal's value . Despite their large foreign reserves, the Saudis can sustain only a few years before a major currency crisis if it continues with the current fixed rate.
Currency Devaluation – Its Coming
At the moment, the Riyal is pegged at 3.75 to the Dollar. Ever since its introduction about 30 years ago, the fixed currency has been pivotal in safeguarding the Saudi economy from the fickleness of oil prices, which constitutes the overwhelming preponderance of the state's income . Inflation is tightly controlled by tying the currency to US monetary policy. In addition, the pegged currency provides protection from the turbulent oil market by allowing the Saudi government to acquire copious amounts of foreign reserves when oil prices are high and protect it when oil prices drop.
But with the US Dollar growing stronger and the price of oil nose-diving, pressure is building on the Saudis to do something with the Riyal. Even though the Saudis have fared through similar currency issues before, tough times call for tough measures. A country usually devalues their currency for the following reasons:
To Boost Exports – local products are made cheaper as the currency depreciates against other currencies
Close the Trade Deficit – With a devalued currency, exports increase and imports will decrease resulting in a favor balance of payments
Payoff Sovereign Debt – If a country issues lots of debt, a devalued currency allows the country to pay off the debt quicker over time
What Does it Mean
If the Saudis go forward with the devaluation, it will lead to further financial and political instabilities. But one major rationale for devaluation is the potential additional revenues the Saudis can achieve even in the current dismal oil market. Based on financial analysis, the Saudis require the minimum price of oil to be approximately $50-60 Dollars per barrel to ensure the nation's budget remains balanced. But with oil prices dipping below $30 Dollars per barrel, the Saudis will be forced to take some sort of fiscal action soon. The oil revenues are denoted in US dollars but the nation's internal monetary matters are handled in Riyals. Devaluating the Riyal would mean "more" national revenue, which would help remove the financial strain in the short-term.
For a country like Saudi Arabia to engage in a currency devaluation can be interpreted as an economic attack, which would result in other nations partaking in such tit for tat devaluations . Such an action will further slowdown the global economy. But the Saudis might not be worried about such retaliations, since the beginning of 2016; the Chinese economy has been off to an abysmal start. Many speculate that the Chinese will soon cease supporting its currency, the Yuan, and will engineer a currency devaluation itself . If that measure is taken, the Saudis will find themselves justified to remove the fixed rate and devalue the Riyal.
As oil prices continue to tumble, the Saudis find themselves cornered to make a pivotal choice, which will affect the trajectory of the region and potentially the world forever. The Saudis can either reduce oil supplies or devalue its currency. While the former option appears to be the simpler path, the Saudis appear to be reticent and gambling that the longer they hold out, the more market share they would receive. With a burgeoning deficit and rapidly decreasing foreign reserves, the only other option is to devalue the Riyal, which will set off an economic chain reaction. The currency war that started in 2008 appears to be entering a new phase as oil prices continue to tumble.
A bio-based, reuse economy can feed the world and save the planet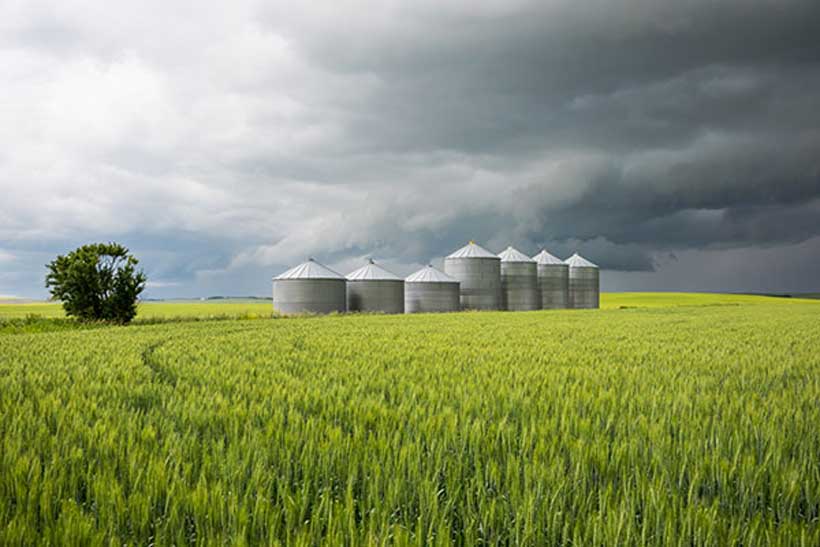 Transforming pineapple skins into product packaging or using potato peels for fuel may sound far-fetched, but such innovations are gaining traction as it becomes clear that an economy based on cultivation and use of biomass can help tackle pollution and climate change, the United Nations agriculture agency said on Friday.
A sustainable bioeconomy, which uses biomass – organic materials, such as plants and animals and fish – as opposed to fossil resources to produce food and non-food goods "is foremost about nature and the people who take care of and produce biomass," a senior UN Food and Agriculture Organization (FAO)  official said at the 2018 Global Bioeconomy Summit in Berlin, Germany.
This means family farmers, forest people and fishers, who are also "holders of important knowledge on how to manage natural resources in a sustainable way," she explained.
Maria Helena Semedo, FAO Deputy Director-General for Climate and Natural Resources, stressed how the agency not only works with member States and other partners across the conventional bioeconomy sectors – agriculture, forestry and fisheries – but also relevant technologies, such as biotechnology and information technology to serve agricultural sectors.
"We must foster internationally-coordinated efforts and ensure multi-stakeholder engagement at local, national and global levels," she said, noting that this requires measurable targets, means to fulfil them and cost-effective ways to measure progress.
With innovation playing a key role in the bio sector, she said,  all the knowledge – traditional and new – should be equally shared and supported.
Feeding the world, saving the planet
Although there is enough food being produced to feed the planet, often due to a lack of access, estimates show that some 815 million people are chronically undernourished.
"Bioeconomy can improve access to food, such as through additional income from the sale of bio-products," said Ms. Semedo.
She also noted its potential contribution to addressing climate change, albeit with a warning against oversimplification.
"Just because a product is bio does not mean it is good for climate change, it depends on how it is produced, and in particular on much and what type of energy is used in the process," she explained.
FAO has a longstanding and wide experience in supporting family farmers and other small-scale biomass producers and businesses.
Ms. Semedo, told the summit that with the support of Germany, FAO, together with an international working group, is currently developing sustainable bioeconomy guidelines.
Some 25 cases from around the world have already been identified to serve as successful bioeconomy examples to develop good practices.
A group of women fishers in Zanzibar are producing cosmetics from algae – opening up a whole new market with sought-after niche products; in Malaysia, a Government programme supports community-based bioeconomy; and in Colombia, a community is transforming pineapple skins into biodegradable packaging and honey into royal jelly – and these are just a few examples of a bioeconomy in action.
"Together, let's harness the development for sustainable bioeconomy for all and leave no one behind," concluded Ms. Semedo.
Belarus: Strengthening Foundations for Sustainable Recovery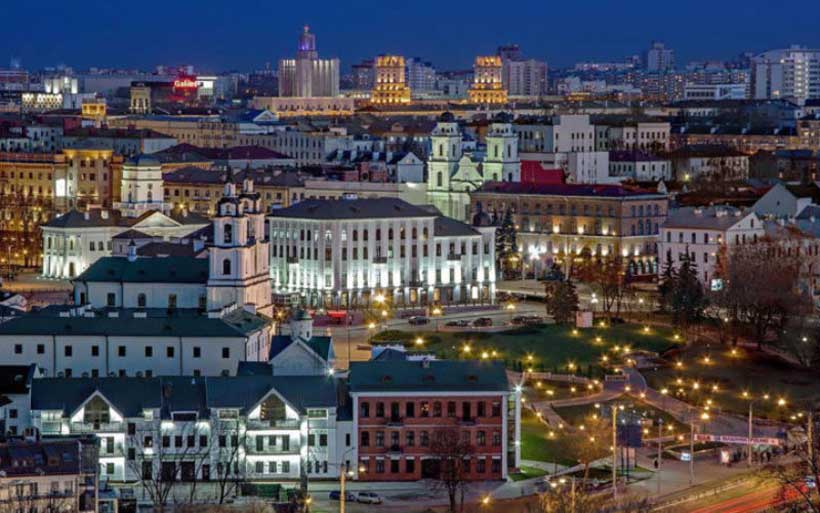 The speed of economic recovery has accelerated in early 2018, but the foundations for solid growth need to be strengthened, says the latest World Bank Economic Update on Belarus.
The economic outlook remains challenging due to external financing needs and unaddressed domestic structural bottlenecks. Improved household consumption and investment activity, along with a gradual increase in exports, will help the economy to grow, but unlikely above three percent per annum over the medium term.
"The only way for ordinary Belarusians to have better incomes in the long run is to increase productivity, which requires structural change. While macroeconomic adjustment has brought stability, only structural change will bring solid growth to the country," said Alex Kremer, World Bank Country Manager for Belarus. "Inflation has hit a record low in Belarus, driving the costs of domestic borrowing down. However, real wages are now again outpacing productivity, with the risks of worsening cost competitiveness and generating cost-push inflation."
A Special Topic Note of the World Bank Economic Update follows the findings of the latest World Bank report, The Changing Wealth of Nations 2018, which measures national wealth, composed of produced, natural, and human capital, and net foreign assets. Economic development comes from a country's wealth, especially from human capital – skills and knowledge.
"Belarus has a good composition of wealth for an upper middle-income country. The per capita level of human capital exceeds both Moldova and Ukraine. However, the accumulation of physical capital has coincided with a deterioration in the country's net foreign asset position," noted Kiryl Haiduk, World Bank Economist. "Belarus needs to rely less on foreign borrowing and strengthen the domestic financial system, export more, and strengthen economic institutions that improve the efficiency of available physical and human capital."
Since the Republic of Belarus joined the World Bank in 1992, lending commitments to the country have totaled US$1.7 billion. In addition, grant financing totaling US$31 million has been provided, including to programs involving civil society partners. The active investment lending portfolio financed by the World Bank in Belarus includes eight operations totaling US$790 million.
Economic Growth in Africa Rebounds, But Not Fast Enough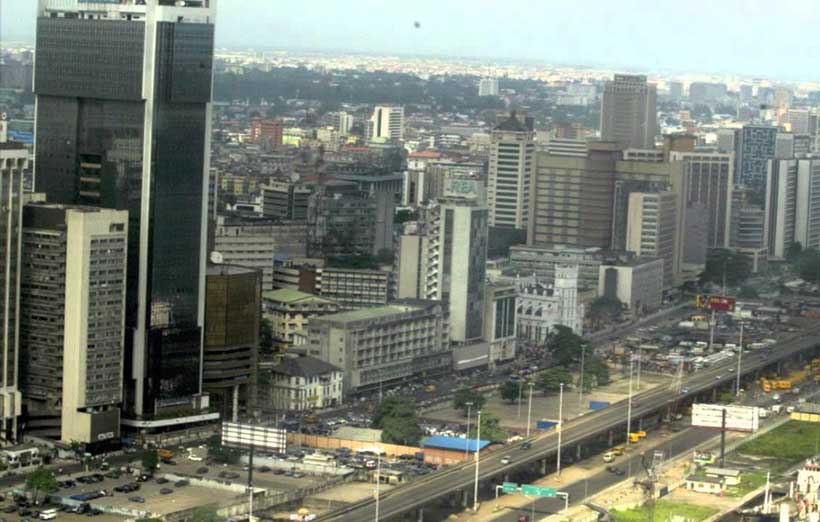 Sub-Saharan Africa's growth is projected to reach 3.1 percent in 2018, and to average 3.6 percent in 2019–20, says Africa's Pulse, a bi-annual analysis of the state of African economies conducted by the World Bank, released today.
The growth forecasts are premised on expectations that oil and metals prices will remain stable, and that governments in the region will implement reforms to address macroeconomic imbalances and boost investment.
"Growth has rebounded in Sub-Saharan Africa, but not fast enough. We are still far from pre-crisis growth levels," said Albert G. Zeufack, World Bank Chief Economist for the Africa Region. "African Governments must speed up and deepen macroeconomic and structural reforms to achieve high and sustained levels of growth."
The moderate pace of economic expansion reflects the gradual pick-up in growth in the region's three largest economies, Nigeria, Angola and South Africa. Elsewhere, economic activity will pick up in some metals exporters, as mining production and investment rise. Among non-resource intensive countries, solid growth, supported by infrastructure investment, will continue in the West African Economic and Monetary Union (WAEMU), led by Côte d'Ivoire and Senegal. Growth prospects have strengthened in most of East Africa, owing to improving agriculture sector growth following droughts and a rebound in private sector credit growth; in Ethiopia, growth will remain high, as government-led infrastructure investment continues.
"For many African countries, the economic recovery is vulnerable to fluctuations in commodity prices and production," said Punam Chuhan-Pole, World Bank Lead Economist and the author of the report.  "This underscores the need for countries to build resilience by pushing diversification strategies to the top of the policy agenda."
Public debt relative to GDP is rising in the region, and the composition of debt has changed, as countries have shifted away from traditional concessional sources of financing toward more market-based ones. Higher debt burdens and the increasing exposure to market risks raise concerns about debt sustainability: 18 countries were classified at high-risk of debt distress in March 2018, compared with eight in 2013.
"By fully embracing technology and leveraging innovation, Africa can boost productivity across and within sectors, and accelerate growth," said Zeufack.
This issue of Africa's Pulse has a special focus on the role of innovation in accelerating electrification in Sub-Saharan Africa, and its implications of achieving inclusive economic growth and poverty reduction. The report finds that achieving universal electrification in Sub-Saharan Africa will require a combination of solutions involving the national grid, as well as "mini-grids" and "micro-grids" serving small concentrations of electricity users, and off-grid home-scale systems. Improving regulation of the electricity sector and better management of utilities remain key to success.