The likely war between Iran and Saudi Arabia
With a view to better understanding what might happen in the future between the Shi'ite Republic of Iran and the Wahhabi and Sunni stronghold represented by Saudi Arabia, we need to examine a wide range of geoeconomic, political, ideological, strategic and military data and conditions.
Both geopolitical players, namely Iran and Saudi Arabia, may appear irrational to Western observers and decision-makers, but they are used to analyze their strategic equation down to the smallest detail.
Firstly, let us analyze the issue of oil prices and their geopolitical significance.
In principle, the oil price per barrel at around or below 30 US dollars should increase slowly, although Saudi Arabia has oriented and directed the rest of OPEC Sunni countries towards temporary overproduction, so as to further lower prices and damage Iran. And damage Russia, as well – a small simultaneous favor to the American friends which, however, is a very ambiguous token of friendship: at a price below 30 US dollars/barrel, the US shale oil is totally uneconomical and many US shale oil companies (reportedly 40%) are already on the verge of bankruptcy.
But none of OPEC members, let alone the US shale oil industry can go on – for a long period of time – with this pace of plant over-pumping, which reduces the life cycle of wells and leads to huge costs for crude oil storage, in a situation of low economic growth of oil consumers.
The United States have accepted this policy only to damage the Russian Federation, which has an economy still linked to the oil system.
If we look at data and statistics, in recent months Saudi Arabia has reached an extraction record level: 10.24 million barrels/day. And the more the economic crisis worsens, the more Saudi Arabia will be interested in pumping at full blast, so as to have the immediate cash and liquidity it needs.
Even Iraq, Kuwait and, oddly enough, Libya have increased the pace of their daily extractions. Apart from Iraq where oil is in Kurdish areas, they are the new region of Saudi hegemony – the conditioning to oil overproduction to destroy Shi'ite competitors and convince the United States to give up the shale oil extraction.
In geopolitical terms, the Sunni world tries to flood the Western markets with its oil, which will replace the oil of Iran and Shi'ite areas (including Iraq).
In the downward war of the oil barrel, the winner is the one that expels the opponent from the end markets – and this obviously tends to damage more the countries which are most dependent on oil flows.
Nevertheless, with so low oil barrel prices, all OPEC producing countries do not succeed in maintaining internal social peace, their military spending and their hard currency reserves.
With a view to earning an acceptable margin, Nigeria – for example – needs an oil barrel price equal to 122 US dollars. In order to survive, Venezuela – which now has a "Weimar-style" inflation – should price the oil barrel at 117 US dollars, while the Shi'ite Republic of Iran should charge an oil barrel price equal to 130 US dollars in order to cover costs and reach such an average margin of revenues as to allow the market allocation of the new capital in the domestic oil sector. The greater the damage by Sunnis, the greater the Iranian presence in proxy wars against Saudi Arabia and its allies.
Obviously the Western investors will take action in this regard, now that the sanctions against Iran have just been lifted.
Iran, however, will always have a primary oil customer, namely China, while all analysts forecast an increase in Iranian oil extraction this year and next year. If China is and remains the first customer of Shi'ite oil and if, together with Azerbaijan – where oil extraction is less expensive than elsewhere – it is connected with Iran, the damage caused by OPEC to Iran will be limited.
This year the Iranian amount of oil will be 3,133 million barrels but, with a view to taking advantage of the new post-sanction situation, the government plans to reach 550,000 bpd, with a program for increasing its daily production up to 4-7 million bpd within 2020. This means that Iran wants to conquer almost all Saudi Western markets.
Hence a struggle between the two rivals to retain the new markets conquered, by reducing prices, and a struggle to prevail in maintaining the internal balance of power at a time of budgetary constraints. Finally a struggle to prevail in keeping military spending high and, above all, pushing the regional opponent in as many regional proxy wars as possible – wars which exhaust forces, deplete resources and force the players to sell oil at any price just to "make money" and have cash available.
In order to better understand this issue and this situation, Algeria should sell its oil barrel at 130.5 US dollars; Kuwait at 54, Qatar at 60, Saudi Arabia – as we have already seen – at 106 and Russia at 100. Currently no one really earns on oil sales, and everybody is strongly damaged by low prices, including consumers.
Russia is playing its game in Syria also for this reason.
It does not want to cut production because it needs liquidity, but its wells are aging and "getting obsolete" quickly. The extraction of Siberian oil has been decreasing since 2007, while Russia needs capital to play the card of Arctic oil.
Hence the Sunnis need the US production to decline and the oil extracted by Iran and its Shi'ite allies not to reach Western markets at a reasonable cost, in large quantities and competitive with the Sunni oil.
Incidentally, it is precisely the Mesopotamia's axis, where Syria is present, which is the major corridor of Shi'ite oil and, in many respects, of Russian oil.
Therefore the proxy war between Daesh/Isis and Assad' Syrian Arab Army, backed by Russian forces, will last until the Saudi oil market stabilizes itself at an acceptable price which, according to the most informed and knowledgeable analysts, should be 80-90 US dollars per barrel.
The problem lies in that fact that – through regional wars – Saudi Arabia wants to avoid the Iranian oil benefitting from the same price increase.
Conversely, Iran wants to "retain" the Alawite Syria to secure the autonomous control of a channel for the transit of oil and gas not touching the Sunni-dominated areas.
The territories currently at war are and will increasingly be used as taps to be turned on or off so as to open or close the transit of their own or other countries' oil.
Is this, however, the background of a direct confrontation between Sunnis and Shi'ites? Let us analyze the issue carefully.
Now that Iran is coming back onto the global economic scene, Saudi Arabia obviously wants to avoid the Shi'ite expansion into the Greater Middle East.
The 2011 uprising in Bahrain, in which a Shi'ite majority was brutally repressed by the Sunnis in power with the Saudi support, was probably the beginning of the final confrontation between Iran and Saudi Arabia for hegemony over the Middle East region.
The 2014 Shi'ite uprising in the Kingdom was then seen as a practice run for the likely Shi'ite secession in the Saudi universe, where the Al Hasa Shi'ite area was conquered by the Saudi security forces only in 1913, while the Shi'ites around Medina were eliminated later, in 1926.
In the Hejaz region there are still pockets of resistance to the Saudi Wahhabi fundamentalism, while – in the Eastern province of Al Islahiyyah – traditionalist groups, in good relations with the Shi'ites, have long been present and could unite the opposition to the Al Saud's Kingdom, which has never succeeded in gaining fully hegemony over the Southern part of the Arabian Peninsula. Osama Bin Laden's hatred for the Royal Family dated back to long time ago and was related to his family's origin from the Hadhramaut region, at the border with Yemen – a region which has never really submitted to the Al Saud family.
In other words, Iran, but also the Saudi Kingdom, has to manage Shi'ite or Sunni minorities or majorities in a situation in which, throughout the Middle East, States are actually falling apart or, anyway, hardly manage to face the severe threats posed to their survival.
Obviously, in this situation, each of the two major contenders tries to make the other collapse by initially destabilizing the peripheries of both areas of influence and, later, possibly hit the core of the enemy's power, when the peripheral disintegration process is over.
Nevertheless Saudi Arabia is and will always be a Sunni-majority country, as Iran will always be a nation where the "Party of Ali" is almost completely present.
What about converting the enemy? It is a likely option. In Indonesia the Shi'ite refugees are forced to convert to the Sunni Islam line before having any other economic support, while Iran itself was converted to the "Party of Ali", namely the Shi'a, only with the Savafid dynasty in 1501 – the same dynasty that rebuilt Iran as an independent State.
Formerly Shi'ism was widespread also in the areas of which the Iranian universe was composed within the Ottoman Empire, such as Dagestan and other Caucasus areas, which are now a stronghold of the Sunni jihad inside the area of Russian influence.
During that Savafid period also Azerbaijan was converted to Shi'ism, as well as most of Iraq, with the Shi'ite reconquest of Baghdad in 1624 which caused the destruction of the Sunni majority of its inhabitants.
Currently the number of fast conversions to Sunnism is remarkable also in Iran itself and it is obvious that the Iranian authorities regard this phenomenon as a deadly danger.
Furthermore the Wahhabi – and hence Sunni – Salafism is used in Iran as a tool for insurgency against the Ayatollahs' regime.
The expansion of the Hezbollah linked to the Iranian "Revolutionary Guards", from the Lebanon to Jordan, is a further factor destabilizing the Sunni universe.
In Iran, the Ayatollahs' statements on the pan-Islamism which must characterize the Iranian policy have decreased for years. On the contrary all Sunnis are increasingly accused of being at the origin of the global jihad which, according to Iranian leaders, is targeted both against the West and against Imam Ali's followers.
It is a zero-sum game which does not provide for a balance, except for the possible destruction of the areas through which both Sunni and Shi'ite oil transit – and this is the only reason why sometimes the war between the two Mohammedan traditions goes through slack periods.
In other areas, an expansion of conversions to the Shi'ite line is recorded as a tool of political fight against the local authoritarian regimes: in Bahrain, Egypt, Jordan, as well as in Islamic emigration or in the ancient Islamic Mohammedan communities in Canada or in the United States.
Both in the Saudi and Iranian cases, the expansion of conversions to either Islamic line is a direct tool for hegemony.
If this happens in the Middle East, the Shi'ite or Sunni conversions lead directly to the creation of minorities, sooner or later organized for the armed struggle, as currently happens in Yemen or in Syria.
Which is, however, the military potential of either lines of Koran interpretation and tradition?
Saudi Arabia increased its military spending by 14% in 2014, despite budgetary constraints, which is over 10% of its GDP.
If the pace of Saudi Arabia's rearmament is maintained, and in the absence of new developments on oil markets, the Saudi military spending could lead to a severe economic recession in the Kingdom within 2017.
This is the reason why it is useful for the enemies of the Saudi dynasty to trigger off a small destabilization southward and eastward, as well as preserve the "small wars" in Yemen, in the Syrian Sunni area, as well as in Iraq or in the Pakistani Shi'ite areas in the near future.
In 2015 Iran spent 10 billion US dollars, 60% of which was allocated to the Revolutionary Guards.
Considering the Iranian specific situation and the economic crisis induced by a long regime of sanctions, the growth of military spending will be contained at around 10-15%.
If the tension between Iran and Saudi Arabia turns into an open conflict, this will be the end of the Russian plans of regional hegemony to offset the US withdrawal. This could recreate a strategic relationship between the United States and Saudi Arabia, in view of a new and more difficult Iranian regionalization after the lifting of sanctions.
In this regard, Israel maintains covered and highly confidential – albeit fruitful – relations with both Islamic contenders.
It is worth recalling, however, that neither Islamic country has an interest in giving up the project of "wiping out" the Jewish State and, in a future phase of confrontation, both Islamic countries could create a casus belli for encircling Israel from the North, from Sinai and the PNA Territories, where the Saudi presence is increasingly significant.
Hence we need to rebuild – with the help of the Russian Federation and the United States – a status quo in the Middle East entailing the definition of new and more rational borders, as well as negotiations on regional disarmament and a new Summit – along the lines of the old Madrid Agreements – resuming and following up the policy to make Israel safer, by recognizing a new great power status to Russia and a new NATO's intervention doctrine in the region.
Erdogan's Victory: Five Challenges He May Face in His Third Term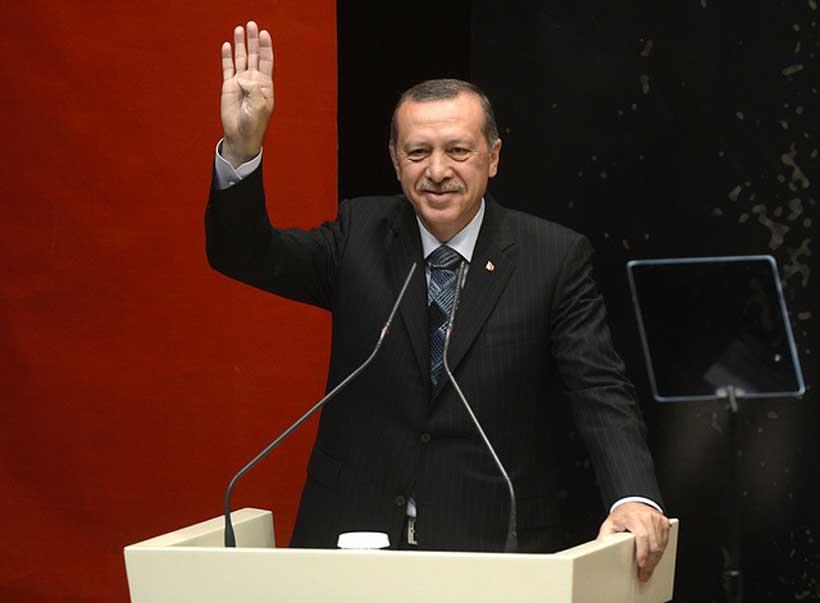 Erdogan, as Turkey's leader, must negotiate a complicated web of local and foreign challenges while retaining power. One of his most difficult tasks will be to strike a balance between the demands of his conservative constituency and the need to promote democratic norms and preserve human rights. He must also find solutions to economic issues like high unemployment and inflation while also handling Turkey's ties with important trading partners such as the EU and Russia. At the same time, Erdogan must endeavor to keep the region stable in the face of violence and instability, notably in Syria and Iraq. Notably, he must find a solution to Turkey's long-standing Kurdish problem, which has been a source of contention for decades. – With so many obstacles ahead of him, Erdogan will need to use all of his leadership abilities if he is to succeed in this new chapter of his political career. Now it's time to observe the issues that Erdogan may face in his third term and their ramifications for Turkey's political environment.
Consolidation of Power and Erosion of Democracy
In his third term as President of Turkey, Erdogan faces a serious challenge: the consolidation of power and the deterioration of democracy. He has attempted to consolidate authority, raising worries about an imbalance in the division of powers and the weakening of checks and balances. To solve this problem, Erdogan must emphasize power decentralization and ensure that democratic institutions have the autonomy and capacity to function independently and efficiently as a check on presidential power. Furthermore, the erosion of democratic ideals is a major problem in Turkey's elections, threatening accountability, openness, and justice. To overcome this dilemma, Erdogan must emphasize the building of these institutions, assuring their independence and ability to function as effective checks and balances on the government. This necessitates a dedication to the rule of law as well as a readiness to engage in constructive discourse with opposition parties and civil society organizations. Furthermore, Erdogan must address the core reasons for political division in Turkey, such as economic disparity and regional differences. This might include enacting laws that encourage inclusive growth and investing in infrastructure projects that benefit all parts of the country. Finally, Erdogan must try to reestablish faith in the political process by ensuring free, fair, and transparent elections. This involves ensuring that all eligible voters have access to the polls and providing enough resources for election monitoring. Erdogan can help ensure that Turkey's democracy stays strong and vibrant for many years to come by implementing these actions.
Erdogan has been chastised for his treatment of journalists, activists, and political opponents, with concerns raised regarding media control, prohibitions on public rallies, and restrictions on free expression. Erdogan must commit to defending free expression, creating a climate that stimulates open conversation, and respecting individuals' rights to peacefully express different views. Furthermore, protecting the integrity and fairness of elections is critical for maintaining democracy. Gerrymandering, limits on opposition parties, and questions about election transparency have all posed obstacles to Turkey's electoral independence and impartiality. Erdogan must emphasize strengthening electoral institutions, maintaining their independence and impartiality, and enacting election reforms that promote justice and inclusion.
Furthermore, he should endeavor to create a more diversified and inclusive political scene in which opposition parties have equal access to the democratic process. This might include things like boosting the political representation of women and minority groups, supporting free speech and assembly, and cultivating a culture of political discourse and compromise. Erdogan should also address foreign observers' concerns about human rights violations and limits on journalistic freedom. Erdogan can demonstrate his commitment to democracy and guarantee that Turkey remains a stable and affluent nation for many years to come by following these actions. The success of Turkey's democracy will be determined by its leaders' capacity to respect the ideals of openness, accountability, and inclusion.
Economic Stability and Growth
Inflation, unemployment, fiscal discipline, income inequality, and foreign variables all offer obstacles to Erdogan's third term in power in terms of preserving economic stability and attaining long-term growth. Erdogan must establish effective monetary policies, maintain fiscal discipline, and work with the central bank to keep inflationary pressures under control. To address high unemployment rates and offer opportunities for the rising population, he must also prioritize policies that stimulate investment, assist small and medium-sized firms (SMEs), and improve vocational training programs. To minimize dependency on foreign borrowing and promote fiscal stability, he must maintain fiscal discipline and competent debt management. In order to negotiate these hurdles and ensure economic stability, he must diversify trade partners, develop diplomatic connections, and execute smart economic policies.
To achieve these objectives, the leader must prioritize investments in infrastructure and technology to improve productivity and attract foreign investment, as well as education and training programs to develop a skilled workforce capable of competing in the global market. He must implement policies that encourage innovation and entrepreneurship to foster economic growth. The leader must address income inequality and ensure that economic growth benefits all citizens. The success of the leader will be determined by his ability to balance conflicting priorities and make tough decisions in the face of uncertainty. He can guide his country in the right direction by prioritizing investments in infrastructure, education, innovation, and social welfare while simultaneously preserving budgetary discipline and sound economic policies.
Managing Geopolitical Relationships
Managing Turkey's geopolitical ties will be one of the most challenging challenges Erdogan will confront during his third term as president. Because Turkey is strategically placed at the crossroads of Europe, Asia, and the Middle East, its external arrangements and universal relations are vital to its national interface and stability. Exploring the complicated geographical characteristics and maintaining connections with numerous world powers may be one of Erdogan's most pressing challenges. Relations between Turkey and nations such as the United States, Russia, and European Union members have a considerable influence on its political, financial, and security relationships. Erdogan must closely supervise these ties in order to protect Turkey's national interface while also strengthening regional structural integrity.
Erdogan may also face difficulties as a result of the Syrian war and its consequences for Turkish security and territorial stability. Turkey has been directly touched by the crisis, allowing millions of Syrian refugees to enter the country and coping with security concerns along its border. Erdogan must study the conflict's intricacies in order to seek a peaceful settlement that protects Turkey's security interests, promotes regional stability, and addresses the emergency. Furthermore, the Eastern Mediterranean debate is a significant impediment to Erdogan's third term. Turkey's claims and confrontations with neighboring nations about maritime borders, natural resources, and energy exploration have heightened regional tensions. Overseeing these issues while protecting Turkey's interface requires mediation and dialogue with territorial partners like Greece, Cyprus, and other Eastern Mediterranean countries.
Additionally, Erdogan's foreign policy decisions and opinions on a variety of global issues have the potential to affect Turkey's worldwide reputation and ties with other countries. Erdogan must handle issues such as human rights concerns, territorial clashes, and geopolitical competitions while maintaining Turkey's national interface and growing its image as a capable and powerful global performer. Erdogan must also deal with the challenge of balancing the East with the West in Turkey's distant approach. Turkey has maintained close ties with both Western and Middle Eastern territorial powers. Overseeing this delicate shift requires Erdogan to advance interaction and engagement with a broad range of performing artists while avoiding alienation or overdependence on any one nation or area.
Addressing Human Rights Concerns
One of the primary problems Erdogan confronts in his third term as Turkish president is dealing with the country's human rights concerns. Turkey's human rights record has attracted worldwide attention and criticism, with concerns raised pertaining freedom of expression, press freedom, judiciary independence, and minority treatment. One of the most difficult tasks that President Erdogan must tackle is ensuring freedom of expression and freedom of the press. Turkey has been accused of stifling dissenting voices, with journalists, activists, and opposition organisations subjected to restrictions, censorship, and legal action. Erdogan must promote free expression by allowing for varied viewpoints, constructive criticism, and open and public discussion. A dynamic and democratic society requires the strengthening of press freedom and the independence of the media.
Erdogan must also address concerns about judicial independence and impartiality. A fair and independent court is required to defend the rule of law and protect citizens' rights. Erdogan must work to improve the judiciary's independence and guarantee that judges are appointed on merit rather than political reasons. Maintaining public faith in the legal system requires the establishment of a fair and transparent judicial system that promotes human rights. Dealing with ethnic minorities, notably Kurds, is another difficulty, and President Erdogan must address their concerns, encourage their integration, and safeguard their rights and cultural autonomy. This involves dealing with concerns such as discrimination, access to education and health care, and cultural and linguistic diversity.
Implementing comprehensive measures to promote discussion, reconciliation, and the empowerment of minority populations are critical stages in tackling Turkey's human rights challenges. Furthermore, Erdogan as president should emphasize the battle against impunity for torture, ill-treatment, and abuses of human rights. A solid human rights framework must include the investigation of charges of human rights breaches, the holding of criminals responsible, and the provision of reparation to victims. Improving Turkey's human rights status requires strengthening oversight systems, providing access to justice, and encouraging law enforcement openness. International collaboration and engagement can also help to address human rights concerns. President Erdogan should collaborate with international organizations, civil society groups, and other nations to exchange best practices, learn from successful experiences, and promote human rights discussion. Productive collaboration with foreign partners would help Turkey enhance its human rights protection and build a favorable image on the global stage.
Kurdish Question and Ethnic Tensions
The persistent Kurdish crisis and ethnic tensions in Turkey are among the fundamental difficulties Erdogan faces in his third term as Turkish president. The Kurdish community in Turkey has long demanded greater acknowledgment of its cultural and political rights, leading to decades of war and turmoil. President Erdogan must manage a complicated web of political, cultural, and social concerns in order to address the Kurdish issue. Finding a balance between the government's security concerns and the Kurds' genuine demands is one of the most difficult tasks. President Erdoan must work for a peaceful resolution via conversation and talks, as well as a long-term solution that safeguards the rights of both the Kurdish people and Turkish society as a whole. In order to promote inclusion, it is critical to promote Kurdish cultural and linguistic rights.
President Erdogan should emphasize policies that allow for more cultural autonomy within the framework of a united Turkish state, as well as policies that support the preservation and promotion of Kurdish language and culture. Equal access to education, health care, and economic opportunities for the Kurdish minority is also vital to eliminating socioeconomic disparity and strengthening social cohesion. President Erdogan must also address issues of prejudice and injustice among the Kurdish people. Ethnic conflicts can be reduced by ensuring equitable legal treatment, eliminating prejudice, and fostering social inclusion. President Erdogan should work to foster trust between the Kurdish people and the government, as well as an atmosphere in which all residents feel valued and included. Furthermore, effective institutions for Kurdish political representation must be established. – President Erdogan should support policies that allow Kurdish political parties to engage effectively in the democratic process and guarantee that the different perspectives and interests of the Kurdish population are reflected and represented in decision-making bodies. Erdogan must handle the security issues surrounding the Kurdish issue. Counter-terrorism and national security are vital issues, but it is critical to distinguish between violent extremist organizations and peaceful Kurdish political activities. Erdogan should pursue extremist forces while also creating prospects for constructive political engagement and reconciliation with the Kurdish people. International participation and collaboration can help solve the Kurdish crisis. Pesident Erdogan should be open to constructive conversation and collaboration with international players, particularly neighboring nations and regional organizations, in order to gain insights and aid in managing ethnic tensions and maintaining peace and stability.
To summarize, the Kurdish question and ethnic tensions are important issues for Erdogan in his third term as Turkish president. President Erdogan can lessen ethnic tensions and foster social cohesion by supporting cultural rights, combating discrimination, ensuring political representation, and pursuing peaceful solutions. Addressing the Kurdish issue successfully demands a broad and inclusive strategy that respects the rights and aspirations of all citizens and leads to a more peaceful, united Turkey.
Recep Tayyip Erdoğan's Election Victory and Its Impact on the Region
On May 28, 2023, Recep Tayyip Erdoğan emerged victorious in the second round of the Turkish presidential election. This historic win secures him another five-year term as the leader of Turkey. Erdoğan's re-election has significant implications not only for Turkey but also for the broader region.
Erdoğan's election victory solidifies his position as Turkey's longest-running leader. Having already served as Prime Minister from 2003 to 2014 and as President since 2014, his continued rule until 2028 grants him a mandate to shape Turkey's future. This consolidation of power allows Erdoğan to implement his political agenda, which has been marked by a focus on nationalism, Islamism, and a strong presidency.
Erdoğan's victory is likely to have significant domestic implications for Turkey. Firstly, his re-election reaffirms the popularity of his Justice and Development Party (AKP) among a substantial portion of the Turkish population. It reflects the enduring support for his conservative policies and the perceived improvements in Turkey's economy during his tenure. However, critics argue that his rule has been accompanied by a deterioration of democratic values, media freedom, and human rights.
Furthermore, Erdoğan's win may exacerbate existing polarization within Turkish society. His presidency has witnessed increasing divisions between secularists and religious conservatives, as well as between urban and rural populations. The opposition, which has faced challenges and restrictions, will need to regroup and redefine its strategy to offer a robust alternative in the political landscape.
Erdoğan's continued leadership will likely have implications for Turkey's foreign relations, both regionally and internationally. Historically, Erdoğan has pursued an assertive foreign policy, seeking to assert Turkey's influence in the region. His government has been involved in conflicts such as the Syrian Civil War and has sought to expand economic ties with countries in the Middle East, Africa, and Central Asia.
Erdoğan's re-election is expected to maintain this proactive foreign policy approach. His leadership may continue to shape Turkey's relationships with key regional actors such as Russia, Iran, and the European Union. While it remains to be seen how his policies will evolve, his tenure is likely to have implications for issues such as migration, regional stability, and economic cooperation.
The impact of Erdoğan's victory extends beyond Turkey's borders, influencing regional security dynamics. Turkey is a key player in the Middle East, occupying a strategic position between Europe, Asia, and the Arab world. Erdoğan's leadership style and policies have shaped Turkey's stance on various regional issues, including the conflicts in Syria, Iraq, and Libya.
His re-election is expected to maintain Turkey's active involvement in regional conflicts. Erdoğan's government has supported certain factions in these conflicts, which has sometimes put Turkey at odds with other regional powers. The continued engagement of Turkey under Erdoğan's leadership may contribute to shifts in alliances, ongoing geopolitical rivalries, and potential diplomatic challenges.
On the economic front, Erdoğan's re-election could both consolidate and exacerbate Turkey's economic challenges. While the president's economic policies have been credited with transforming Turkey into one of the world's top 20 economies, recent years have seen economic turbulence marked by inflation, unemployment, and a weakening currency. Erdoğan's economic approach, marked by his unorthodox belief in combating inflation with low interest rates, has been a subject of controversy and has raised concerns among international investors. His re-election means a continuation of these economic policies, and possibly deeper economic uncertainty.
Recep Tayyip Erdoğan's election victory and subsequent re-election as President of Turkey have significant implications for both Turkey and the wider region. Domestically, his consolidation of power will shape Turkey's political landscape and potentially deepen societal divisions. Internationally, his leadership will influence Turkey's foreign policy choices, impacting regional dynamics and Turkey's relationships with key actors.
As Erdoğan begins his new term, it remains to be seen how he will navigate the challenges and opportunities ahead. The impact of his presidency on Turkey and the region will continue to unfold over the coming years, influencing political, economic, and security dynamics. Observers will closely monitor the actions and policies of Erdoğan's government to assess the long-term consequences of his re-election for Turkey and the wider region.
Can Erdogan repay the people's trust?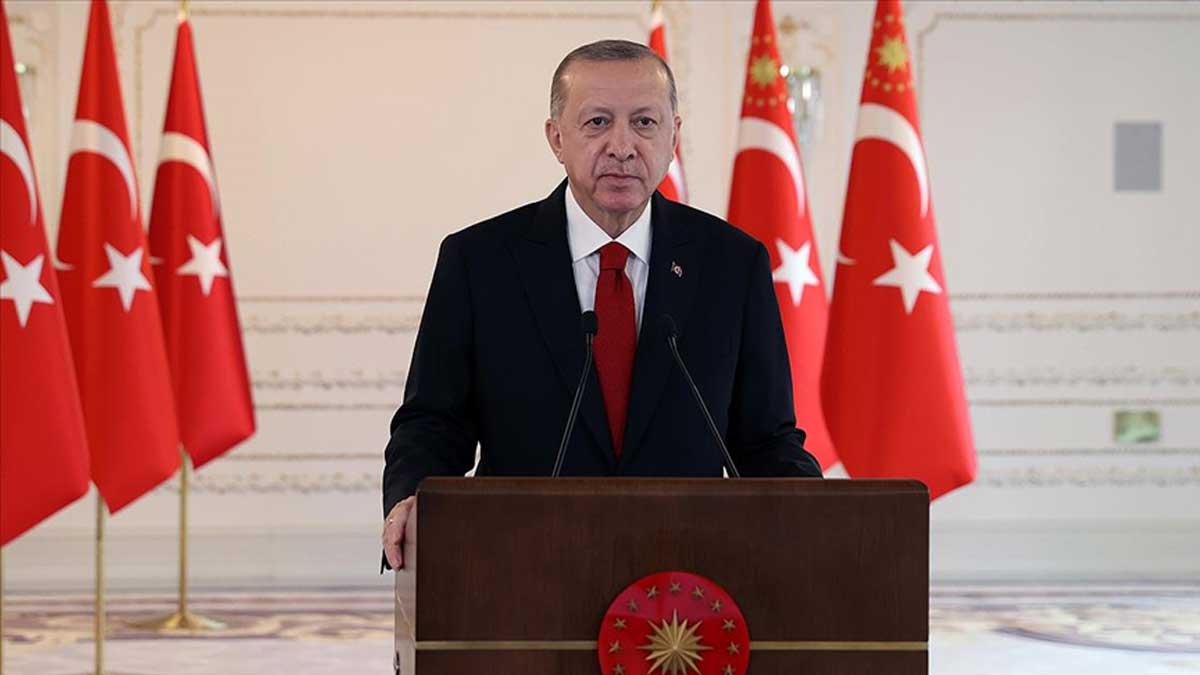 The Turkiye nation has concluded the most important election in the country's modern history. The people of modern Turkey came to determine their destiny at a time when their national economic condition is at a very deplorable level. The depreciation of the lira against the dollar has made the cost of goods and the cost of living more expensive. Inflation is now rampant in the country. Economists say inflation reached 85 percent last year.
The country's currency, the lira, has fallen to a tenth of its value against the dollar over the past decade. Abnormal inflation causes the prices of goods to rise. Imports cost more as the lira depreciates. On the other hand, 11 provinces in Turkey are struggling to deal with the shock of two earthquakes recently. More than 50 thousand people died in this earthquake.
Despite this severe national crisis and economic instability, the majority of the Turkish people have not lost faith in Erdogan. This is an amazing event. Turkey's 2023 national election reinstated Recep Tayyip Erdoğan, the sultan in power for the past 20 years, as president. On the other hand, the main challenger, the presidential candidate of the Nations Alliance and the leader of the secular Republican People's Party (CHP), Kemal Kilizdarglu, was defeated.
Erdoğan was elected the first mayor of Istanbul in 1994. At that time, he took the initiative to solve various problems that arose in Istanbul due to rapid population growth, such as air pollution, waste collection, and a shortage of clean water. However, after four years, he had to stand in court for reciting a controversial poem. Erdogan was sentenced to four months in prison for spreading religious hatred. Basically, this event was the unforgettable beginning of the significant public opinion formation behind his rise.
Recep Tayyip Erdogan took power as the country's prime minister in 2003. The people of Turkey trusted him in the 2018 elections as well. Recep Tayyip Erdogan has been elected President of Turkey for the third consecutive term. He will lead the country in the international arena for the next five years. Turkey will create a new equation in geopolitics. An experienced Erdogan will negotiate well with international actors.
Erdogan comes from the conservative political camp. He entered politics with the Salvation Party of political guru Nazimuddin Erbakan. In 1976, he was elected head of the Beyoglu region of the youth wing. The National Salvation Party was headed by Nazimuddin Erbakan. He later served as Prime Minister of Turkey in 1996–97.
Modern Turkey emerged as a secular state under Mustafa Kemal Atatürk in the 1920s. Erdogan created a new national manifesto with a lot of new energy, new plans, and a new national manifesto in that country. The first decade of his AK Party rule saw democratic reforms in Turkey. It had to be done because of the country's desire to join the European Union. During this time, Erdogan was praised by liberals at home and abroad for reducing the authority of the army in the country and working to protect the rights of women and minority ethnic groups. However, Erdogan was criticized for becoming more authoritarian over the next decade. According to many, Erdogan has exacerbated divisions in Turkey.
Basically, he became popular in the Muslim world by expressing his anti-US and especially anti-European attitude in the polls, winning the hearts of the voters, and developing relations with Muslim countries. He converted Turkey from a parliamentary system to a presidential system in 2014. According to the opposition, Erdogan made such changes in the regime to enjoy sole power. Erdogan's supporters regard him as 'fatherly', but opponents consider him an 'authoritarian' ruler. Its reflection can be seen in the international environment. During Erdogan's regime, on the one hand, the distance between Turkey, an important member of NATO, and its allies, the United States and Europe, increased. At the same time, the closeness is increasing with anti-Western Russia and China.
Jeffrey Mankoff, an analyst at the Washington, DC-based Center for Strategic and International Studies, said, "Many officials and political leaders in Western countries are upset with Turkey's Erdogan. They expressed disappointment in him. They believe that Erdogan is the main reason for Turkey's growing distance from the West. He took everything personally and walked the path of cheap popularity.'
Therefore, with Erdogan ruling Turkey for the past 20 years, there has been a major change in Turkey's foreign policy as well as socio-economic development. As a result of his long rule, he made many enemies and allies at home and abroad. Now it's time to just watch, as Turkey's economy is also seen as a big factor in this election. Will Erdogan be able to restore Turkey's conventional economy, and how will he repay the public's trust? These questions have become important.