Islam and the Other: the al-Wala wal-Bara Doctrine
Muslims' own image is that they are peaceful tolerant human beings, while the non-Muslims are aggressors, imperialist-colonialist occupiers. Therefore, it is the role of Islam to retaliate and fight back against oppression and evil as a defensive policy.
This ethnocentric approach explains the Muslims self-image of being always the victim who takes only defensive measures, while the Kuffār are always the war-instigators.
This duality is a conspicuous characteristic of Arab-Islamic political culture. It means that Muslims can viciously attack at almost every situation possible and at the same time to cry out they are victims being under oppression and aggression. They can perpetuate obscene inhuman acts of violence, to terrorize and intimidate, while they accuse the other of colonialism, apartheid, racism, and Islamophobia.
Sheikh Muhammad al-Sha'rawi, the al-Azhar Egyptian exegetes, explains in his book al-Jihād fil- Islām that Islam is in no way aggressive violent, that it does not live and expend on the sword, and that it does not coerce the infidels to convert to Islam or be killed by Jihad. Islam tolerates the non-Muslims and bases its approach only on peace, mutual security and cooperation, and not on war, killing and coercion. Jihad is defensive and intends to repulse hostility and to fight back oppression and aggression. The call of Islam is only through Da'wah and good intentions.
This idea is so common among the Muslims that they wholeheartedly believe in it, and that is why Islamic propaganda, the Da'wah, the political deceit of the Kuffār, the infidels, is so successful. It also explains how Islam is the most ethnocentric religion and political culture. It differentiates the world between Dār al-Islām against Dār al-Harb; between the good and righteous society and the bad and unclean society; it is the right against wrong; and it is the pious against the evil-doers; it is Paradise or Hell. There are no legitimacy, consensual recognition and acceptance of the other, unless he becomes Muslim or he is subdued to Islamic rule.
Moreover, everything in Islam is perfect, un-comparable and un-imitative: Allah is the one and only. Muhammad is the seal of all prophets, the perfect human and the most praised and blessed one; the man with Nûr Allâh (the light of Allah) and 'Isma (immunity of error) who was sent as a mercy to the world, "the excellent example" for the believers to be entirely imitated, wholeheartedly admired, and totally followed without any doubt or question. The Qur'ān is the perfect replica of the mother book which exists eternally in heaven, a literary masterpiece ever written that no human can imitate. Islam is the perfect religious system, the only supreme ultimate true religion upon Earth; and the Muslim believers are the favored, the best of all peoples ever rose upon mankind, with three objectives commanded upon them: to seize power over the universe, to subjugate the world under the Sharī'ah, and to establish a world Islamic Ummah.
That is where the doctrine of al-Walā' wal-Barā' operates. Literally it means the total loyalty to Islam and the total disavowal and enmity to the other. It has become one of Islam's main foundations and of paramount importance, directly representing Imān, and is second only to Tawhīd, the oneness of Allah. The total allegiance and love are only to be given within the Islamic community, and rejection, hate and enmity against the other is commanded, based upon Qur'anic foundations.
In his introduction to the book of Sheikh Muhammad al-Qahtani, al-Walā' wal-Barā', Sheikh Abdar Razaq Afīfī, Deputy President of the Department of Guidance and Member of Board of Great `Ulamā' of Saudi Arabia, declares:
The subject matter is of paramount importance and utmost interest: it is concerned with one of Islam's main foundations, which has two major prerequisites of true faith: al-Walā' is a manifestation of sincere love for Allah, his prophet and the believers; al-Barā' is an expression of enmity and hatred towards falsehood and its adherents. Both are evidence of Imān.
Ibn Taymīyah, the medieval exegete, one of the most cited authorities by Wahhabi jurisprudence, has referred to the issue:
Whoever loves for the sake of Allah, and hates for the sake of Allah, and whoever seals a friendship for his sake, or declares an enmity for his sake, will receive the protection of Allah. No one may taste true faith except by this.
al-Walā' wal-Barā' and the Kuffār
The issue of the Kuffār, infidels, is one of the most important in the Qur'ān. The amount of verses devoted to the Kuffār is huge: 64% of the total Qur'ān; 81% of the Sīrāh; and 37% of the Hādīth; that is 60% of the Sharī'āh is devoted to the Kuffār. The Qur'ān makes it clear that Islam is not about universal brotherhood, but about the brotherhood of believers only under Islamic Ummah, and the total denunciation of the other. There are over 400 verses in the Qur'ān alone that describe the torment in Hell-fire that Allah has prepared for the Kuffār. The Qur'ān dehumanizes the Kuffār, being vile animals and beasts, the worst of creatures and demons. They are perverted transgressors and partners of Satan to be fought until religion is Allah's alone. They are to be beheaded; terrorized; annihilated; crucified; punished and expelled; and burn in Hell-fire. The believers must fight the Kuffār as a constant matter.
The Qur'ān tells Muslims to be compassionate with one another but ruthless to the Kuffār, it is commanded that the Kuffār must not be taken as friends. "Hostility and hate" exist between them forever until the Kuffār "believe in Allah alone." They are unclean people who wish to extinguish the light of Allah. Bernard Lewis has put it:
Islam is still the ultimate criterion of group identity and loyalty. It is Islam that distinguishes between self and other, between insider and outsider, between brother and stranger… the ultimate definition of the other, the alien outsider and presumptive enemy, has been the Kāfir…
The Qur'ān and other religions
The Qur'ān says that all other religions as such are cursed by Allah. All those who join idols, or false gods to Allah, or invent lies about him, or deny Allah, or change even one word of Allah's Book, or does not believe in Muhammad — are to be "seized wherever found and slain with a slaughter."
Narrated Ibn 'Umar: Allah's Apostle said: "I have been ordered to fight against the people until they testify that none has the right to be worshipped but Allah and that Muhammad is Allah's Apostle."
Narrated Abu Huraira: Allah's Apostle said, "I have been made victorious with terror, and while I was sleeping, the keys of the treasures of the world were brought to me and put in my hand."
al-Walā' wal-Barā' by the Tawhīd
A second aspect of al-Walā' wal-Barā' is when the Muslims solemnly declare the Tawhīd: La Illāh ila-llâh (there is no god but Allah), it means they clearly state that all other religions are denied, sinful and unlawful. According to Ibn Taymiyah:
It is not possible to achieve complete happiness by loving Allah, except by the full rejecting all other things. This is what the words, "There is no god but Allah" mean; this is the spirit of Dīn.
On many verses, the Qur'ān reiterates the commandment that it is forbidden to associate other gods with Allah, and Islam should be adhered to become the only legitimate religion on earth. It is followed by the swear-belief that Muhammad is his messenger, that his conduct embodied Islam and Qur'ān. Muhammad's words are absolutely the best to follow, being religiously unassailable. Moreover, the mission of Muhammad is to all humanity, so actually humanity must obey Muhammad as much as Allah. Those who disobey Allah and his messenger will be led into the torment of Hell-fire to live forever. Tawhīd will never be achieved on earth until the believers apply the doctrine of al-Walā' wal-Barā', by total following of Muhammad's way of life, al-Sirāt al-Mustaqīm.
al-Walā' wal-Barā' by the prayer
In each of the five daily prayers, Muslims declare the total allegiance and submission to Islam and objection to the other, as appears in Surat al-Fātihah, 1:5-7
Guide us to the straight path, the path of those whom you have favored, not of those against whom there is wrath, nor of those have gone astray.
Those who have incurred Allah's wrath are the Jews, and those who go astray are the Christians. al-Tabari (838-923), in his Tafsīr, cites Surat al-Ma'idah 5:60, which name the Jews as those with whom Allah is angry with, turned into apes and pigs; and al-Mā'idah 5:77, which name the Christians as those who go astray from the right path. Narrated by Adi bin Hatim: I asked Allâh's Messenger about the statement of Allâh 'not (the way) of those who earned your anger,' he replied: 'They are the Jews; 'and 'not those who went astray,' he replied: 'they are the Christians.'
al-Walā' wal-Barā' and the supremacy of the Muslims
Another aspect of al-Walā' wal-Barā' is based on the Qur'anic declaration that the Muslims are the best of all peoples ever raised up for mankind, and their profit is a luxurious life in Paradise. Islam is the perfect religious system, beyond and above all other religions. It clearly declares that its aim is to subjugate the world under the Sharī'ah, until Islam is the only religion upon earth. Its utmost goal is the establishing of a world Islamic Ummah under the Khilāfah, Caliphate.
The believers follow in total submission and devotion to Allah, and are "kneeling and bowing in reverence, seeking Allah's favor in acceptance; their mark is on their foreheads from the effect of prostrations." That is why the believer whose heart is at peace welcomes with a smile death and all worldly obstacles. Death is seen as the most desired result of life. This is according to the verses in Surat al-Fajr: "Return to your Lord, pleased and well-pleasing. Enter among my servants, and enter my Garden."
al-Walā' wal-Barā' and the 'Just war' (Siyār)
The last aspect of al-Walā' wal-Barā' is related the issue of war and peace. Since the world is divided into two distinct realms: Dar al-Islām and Dar al-Harb, the normal and only justified relationship is a state of infinite war. There is no peace in Islam toward the other but temporary, elaborated by Majid Khadduri. Islam has no concept of "Just War," since any war directed against the Kuffār, whatever are its grounds and circumstances is morally justified and religiously legitimized. A lasting peace between Dar al–Islām and Dar al–Harb is impossible, until Dar al–Harb no more exists.
Jihad reflects the normal relations existing between the believers and the Kuffār. There are no unbelievers or disbelievers in Islamic scriptures but only Kuffār. That is why the Islamic wars are Futuhat, in the sense of opening the world to the call of Islam, whereas the Kuffār wars are Hurub. Any territory conquered during history by Islam becomes Waqf, never to be returned, while any territory conquered by the Kuffār is considered occupation that must be returned by force. By this reasoning all territories of the Kuffār must be occupied and subdued by Jihad.
When the entire world becomes Dar al–Islām, submission to Allah will be the law of the whole universe, and Jihad al-Akbar reigns. Until then, war is the normal and lasting state of affair (Jihād al-Saghīr). Jihad as a Just War against the Kuffār appears as follows: Qur'an – 24%; Sīrah – 67%; Hādīth – 21%. The total Sharī'āh – 31%.
Domestic realm: al-Walā' wal-Barā' and al-Tā'ifah al-Mansūrah
The issue of Walā' wa-Barā' has also a domestic framework. Salafi-Jihadi groups and the Wahhabi Muslims believe they are the Saved Sect (al-Tā'ifah al-Mansūrah), the only group who has the correct Islamic beliefs. They are the real Ahl al-Sunna wal-Jamā'ah, while all other manifestations of Islam have deviated from the 'straight path' (Sirāt al-Mustaqīm), and by that destined for hell as 'apostates'. This principle is the basis of Takfīr doctrine the Jihadists use to identify their domestic Muslim enemies and to justify their elimination, as we see in Dawlat al-Khilāfah al-Islāmiyah.
Ibn 'Abd al-Wahhāb's concept of Takfīr, includes the command that anyone who does not show sufficient levels of Walā', allegiance to 'true Muslims', and adequate Barā', rejection of 'sinners', is at risk of committing apostasy. Abū Qatāda, the Jordanian-Palestinian preacher, has written on the subject. al-Tā'ifah al-Mansūrah reinforces Jihadists' self-belief being righteous; strengthen their mutual solidarity; and allows them to fight opposition to their views.
This has also to do with the issue is Tāghūt (false deity). Muslims have an obligation to struggle against Tāghūt on the mere assumption that it is against Allah or what Allah has revealed. This approach of Tāghūt depends on religious rulings issued by Wahhābi clerics, yet it is defined as anything that is antithesis of Islamic monotheism. 'Abd al-Majīd bin Muhammad al-Munī', a leading scholar for al-Qaeda in Saudi Arabia, explained that in order to achieve Tawhīd, which is the highest requirement of every Muslim, one must explicitly reject Tāghūt, otherwise he is an apostate.
Tāghūt is at the heart of the Salafi-Jihādi struggle against Arab-Muslim regimes that do not comply with their Islamic conceptions, and it legitimizes religious rationale behind their terrorist attacks. These are also based on the Hādīth: "Whoever changed his Islamic religion, then kill him." Salafi-Jihadi groups can accuse any ruler who implements a political system that conflicts with their exact interpretation of Islam as being Kafir.
al-Walā' wal-Barā' and al-Fitrah doctrine
The Fitrah doctrine is the Islamic concept of human nature, as the right action of submission to Allah. Fitrah is associated with the Dīn, as how Allah has created mankind and universe. Islam is called Dīn al-Fitrah, the religion of human nature, because its laws and its teachings are relevant to all universe and human beings.
The highest important Islamic use of Fitrah is the belief that actually all mankind from eter¬nity are Muslims. Allah, having created humankind, took a covenant with them that they all will believe only in Islam and obey only him and his messenger. All babies who come to the world were born Muslim, and only their cruel inconsiderate parents have changed their religion. The proof comes from the Old and New Testaments: all Jewish and Christian patriarchs and prophets were Muslims who preached Islam from the outset, and clearly testified that Muhammad is the Messenger of Allah and the 'Seal of all Prophets.'
In Sūrat al-Baqarah, Abraham prayed: "make us submit, oh Allah to your will." Later on one finds Jacob's sons declaring: "We shall worship your Allah and the Allah of Abraham and Ishmael and Isaac, the one and only Allah; and to him we submit." And later on, Jesus declares: "I am indeed a slave of Allah. Allah is my lord and your lord, so worship him alone." Then he asked: "Who will help me in the way of Allah?' And his disciples answered: we shall be the helpers of Allah. We believe in Allah; and you are our witness that we submit and obey." In Sūrat al-Nisā', one learns that Jesus, son of Mary, was only an apostle of Allah.
In its outrageous impudence, Islam declares that there are proofs of Muhammad's prophecy in the Old and the New Testaments. They quote Deuteronomy 18:17-9 and 34:12 that promise the coming of Prophet Muhammad as the seal of all prophets. In Deuteronomy, 33:2, when they quote: "The Lord came from Sinai and dawned over them from Seir; He shone forth from Mount Paran." For the Muslims, Sinai is the place where the Moses spoke to Allah and received the Taurât; Seir, is the place where the Jesus received Divine Revelation; and Paran is in Mecca in which Allah manifested himself to mankind for the last time through his revelation to Muhammad.
This is the basis of Islamic Messianic conversion. Aslim – Taslim was the strategy, the slogan-message that Muhammad sent to the non-Muslims, literally meaning "submit and you will be safe". This was accepted by all Muslim leaders: Da'wah Qablal-Jihād: the call to submit to Islam before Jihad war. Nowadays, the Da'wah, the propagation arm to deceive the infidels, works effectively to conquer the world by conversion, and the Fitrah doctrine has become the means to achieve it.
Summary
The doctrine of al-Walā' wal-Barā' signifies critical importance to understanding Islamic worldview and its conceptions towards the other. Befriending believers and battling infidels are critical pillars in Islam. It is so important that is it second only to Tawhīd, the oneness of Allah. Faith is incomplete without it, including renouncing and fighting domestic rulers. It is the criterion of distinguishing between the believers and the enemies of Islam. That is why Tawhīd will never be achieved on earth until the believers apply al-Walā' wal-Barā', by total following Muhammad's way of life, al-Sirāt al-Mustaqīm.
According to the Fitrah doctrine, it is the deep Islamic belief that Islam has the obligation to rule the world and to impose its Sharī'āh on humanity. The Kuffār who resist Islam and do not accept it by their own free choice are responsible for the persistence of violence and the absence of world peace. If only they were to accept the unavoidable reality and submit to the propagation of Islam, then the Muslims would not have to use al-Barā' and would not have to resort to Jihad to kill them. Submission is the only solution to world peace and it is for the best interest of humanity.
He who wishes to understand why the Muslims hate us so deeply; why Islam is a murderous automatic machinery system of hatred against the other; why this venom is so thoroughly implanted in every Muslim from infancy — al-Walā' wal-Barā' doctrine is the source and the answer.
Will Islamophobes take over democracies in the West?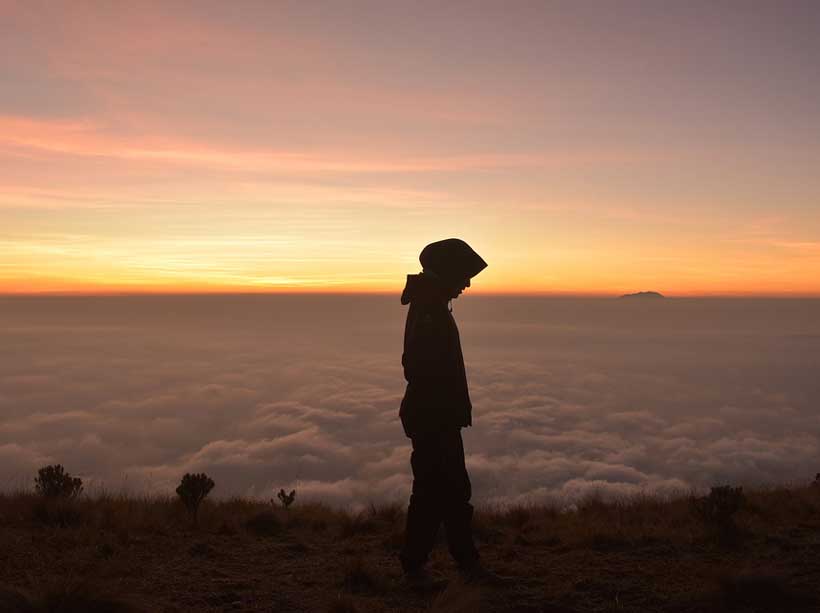 One is alarmed to see how Islamophobes have begun to dominate secular forces in `civilized' western democracies. During the 2008 American presidential election `several Republican politicians including Donald Trump asserted that Democratic candidate Barack Obama is secretly a Muslim'.
When British Prime Minister Teresa May `criticized Trump for re-posting material from the far-right Britain First. Trump retorted ` it would be better if she dealt with the "destructive radical Islamic terrorism that is taking place within the United Kingdom" rather than focusing on him'.
In Denmark, emergence of two new far-right parties in the country `Hard Line' ('Stram Kurs') and `The New Right' (`Nye Borgerlige') may threaten re-election of ruling centre-right alliance by June 17 deadline. The `Hard Line', founded in 2017, held ceremonies to desecrate Holy Qur'an (burn it or hurling into air) at public meetings. It demands deporting Muslims back to their country of origin. Danish courts set Islamaphobes free with a slap on wrist. `Hardliner' founder Rasmus Paludan is roaming free despite a 14-day conditional jail- sentence for racism toward a spokeswoman for the Black Lives Matter movement. Paludan, a software engineer, developed the 'Paludan-game', popular in Danish schoolyards. The game requires `Christian players to catch the Muslims and Jews, put them in cages and insult them'.
In Germany, there had been around 71 attacks on mosques and 908 crimes against German Muslims (ranging from verbal to physical attacks and murder attempts), besides 1,413 attacks on refugees. Similar attacks took place in other European Union states and Britain. EU and other states shrug off existence of Islomophobia. As such, Islamophobe have a heyday carrying out discrimination against the Muslims in various forms (race, religion, workplace, etc.). On March 14, 2017, the European Court of Justice (EJC) passed two ineffectual judgments to rule on non-discrimination at work on religious grounds.
Headscarf versus Turban
In Europe, France spearheads abhorrence to voile, scarf, burka, niqab (call it by any name). The Sikhs' turban (or the Jews' kippah also) has quasi-religious significance. The Sikhs' religion calls upon them to comply with five Ks in their everyday life. The Five K's include kesh (uncut hair), kanga (small comb made of wood tucked in kesh), karpan (sword or dagger), kara (metallic bracelet), and kachhera or kachha (underwear). Kesh symbolises holiness. Men adorn kesh with a turban or dastaar/pugree, while women may use the dastaar or a stole. Karpan, kept by men and women, is wrapped around the torso with a strap called gatra. It reflects readiness to protect the weak and fight against injustice.
Kara represents strength and integrity of the man or woman. Kachhera, a cotton boxer worn by men and women, symbolizes self-control and chastity and prohibits adultery. These articles are worn at all times by the puritan sikhs, but a heretic sect, narankari, may not grow kesh. You come across Sikhs everywhere. Nowhere they are object of derisions because of their turbans. During his meeting with Manmohan Singh, the then French president Li Pen assured the Indian premier that there was no ban on Sikhs' turbans in his country (Sharm el Sheikh, Egypt, July 16, 2009, Indo-Asian News Service). His attitude marked a contrast to his consistently hostile stand on voile.
The French leaders of various political shades keep lashing out at burka for political expediency as "a sign of subjugation and submission that deprives women of their identity and hinder their social participation".
They consider it a "cultural tool of male oppression". France appointed a 58-member presidential Stasi commission for burka probe, but no commission for turban (or kippah) probe.
John R. Brown points out that "French public figures seemed to blame the headscarves for a surprising range of France's problems, including anti-Semitism, Islamic fundamentalism, growing ghettoisation in the poor suburbs, and the breakdown of order in the classroom" (Why the French don't like headscarves, 2007, Princeton University Press, New Jersey, p.1).
He observed that legislation against headscarves was portrayed as support to "women battling for freedom in Afghanistan, schoolteachers trying to teach history in Lyon, and all those who wished to reinforce the principles of liberty, equality and fraternity". The voile was considered a "symbol of mounting Islamism and decaying social life" (p. 1, ibid.).
Brown denudes political motives of the Stasi commission. He reminds that 'the Commission was forced to work quickly so that a law could be passed before the spring regional elections. In a sense, the timetable was set by the haunting fear that La Pen's Far Right could repeat its April 2002 victories.
In such a short period of time, banning the voile was the only way to show that the politicians of the "sensible centre were responding to France's new enemies" (pp. 242-243 ibid.). Brown reminds: "The Stasi Commission had proposed banning political signs as well and many observers commented that Nike symbols had no place at school, either". But, follow-up action is awaited, ad infinitum.
The ban on burka is ostensibly meant to integrate Muslim women in French society. But, it would, in practice, further isolate Muslim women. Unfortunately, the French media and public figures harbour negative perceptions about Muslim community.
These perceptions manifest themselves, in early 2004, in a ban on headscarves, euphemistically called "clothing that reflected religious affiliations of pupils in schools".
The law did not attract Muslim girls into greater social cohesion. Instead, it forced them to stay away from schools, the hidden purpose of the piece of legislation. The law was ostensibly based on recommendation of the presidential Stasi commission. But, this commission itself was formed under stimuli from the anti-Muslim media and politicians.
The media, through its reportages and cartoons, portrayed headscarves as "great danger to the French society and its tradition of secularism". Legislation against the voile is likely to further corner Muslim women, particularly Pakistani immigrants. The anti-Muslim perceptions show themselves in diverse ways.
Why dress codes anachronistic?
The European legislation on the dress code is likely to be counterproductive as was the past legislation in the Muslim and non-Muslim world. The European legislation on the dress code is likely to be counterproductive as was the past legislation in the Muslim and non-Muslim world. The Fourth Council of the Lateran of 1215 ruled that Jews and Muslims must be distinguishable by their dress (Latin 'habitus'). Pope Paul IV ordered in 1555 that in the Papal States it must be a yellow, peaked hat, and from 1567 for 20 years it was compulsory in Lithuania.
In 850, Caliph al Mutawakkil ordered Christians and Jews to wear a sash called 'zunnah' and a distinctive kind of shawl or headscarf called 'taylasin' (the Christians had already been required to wear the sash).
In the 11th century, Fatimid Caliph al Hakim ordered Christians to put on half-metre wooden crosses and Jews to wear wooden calves around their necks. In the late 12th century, Almohad ruler Abu Yusuf ordered the Jews of the Maghreb to wear dark blue garments with long sleeves and saddle-like caps. His grandson Abdallah al Adil made a concession after appeals from the Jews, relaxing the required clothing to yellow garments and turbans.
In the 16th century, Jews of the Maghreb could only wear sandals made of rushes and black turbans or caps with an extra red piece of cloth. Ottoman sultans continued to regulate the clothing of their non-Muslim subjects.
In 1577, Murad III issued an edict forbidding Jews and Christians from wearing dresses, turbans, and sandals. In 1580, he changed his mind, restricting the previous prohibition to turbans and requiring 'dhimmis' to wear black shoes; Jews and Christians also had to wear red and black hats, respectively.
Observing in 1730 that some Muslims took to the habit of wearing caps similar to those of the Jews, Mahmud I ordered the hanging of the perpetrators. Mustafa III personally helped to enforce his decrees regarding clothes.
In 1758, he was walking incognito in Istanbul and ordered the beheading of a Jew and an Armenian seen dressed in forbidden attire.
The last Ottoman decree affirming the distinctive clothing for 'dhimmis' (non-Muslims tax payers) was issued in 1837 by Mahmud II. Discriminatory clothing was not enforced in those Ottoman provinces where Christians were in the majority, such as Greece and the Balkans.
Obviously, the European ban on Muslim scarves or burkas is a tit-for-tat for Muslim rulers' behaviour in their heyday. That's why it does not encompass non-Muslim/Jewish kippahs or turbans also. Interestingly, wearing a scarf or a kippah is a custom with common meaning: recognition that there is someone 'above' human beings who watches their every act. For instance, most theists wear cover their heads with a piece of cloth, or wear a cap during prayers.
Inference
History tells that religious hatred brought about downfall of flourishing empires. Wearing a distinctive religious dress is historically reflection of rulers' tolerance. Early followers of Christianity, in its infancy, were so frightened that they could not tell fellow Christians that they have embraced Christianity. Fearful of persecution, they indicated through eyeball movement that they too are Christians. They then walked along, with their mouths shut, to a safe place, sat on ground, and drew a cross with their fingers on ground, to show their conversion. Voracious readers may go through Braudel's Civilisations. The Jews took refuge at Massada (a Mediterranean island) to escape being exterminated by them. The Romans followed them through. Jews were left with no choice but to commit suicide-`bombing'. Have Jews and Christians been eliminated from face of earth? Genghis Khan was indifferent to what religion his subjects followed. If he had been a fanatic, the world would have followed only one religion, pantheism, his religion?
Muslim rulers also failed to enforce a discriminatory dress code during their heyday. Nowadays, they themselves live like `a poisoned rat stinking in a hole' (Rohingya in Myanmar, cow-lynched India Palestine `State', Europe, USA) Currently, there is no antipathy to Jews' kippah (or the Sikhs' turbans) like Muslim veils. The Muslims also, like the Jews, need legislative protection to live in peace like other communities. Current tide of Islomophobia caricatures veneer of religious tolerance in the West.
Not faith, 'but those who manipulate the faithful' driving wedge between religions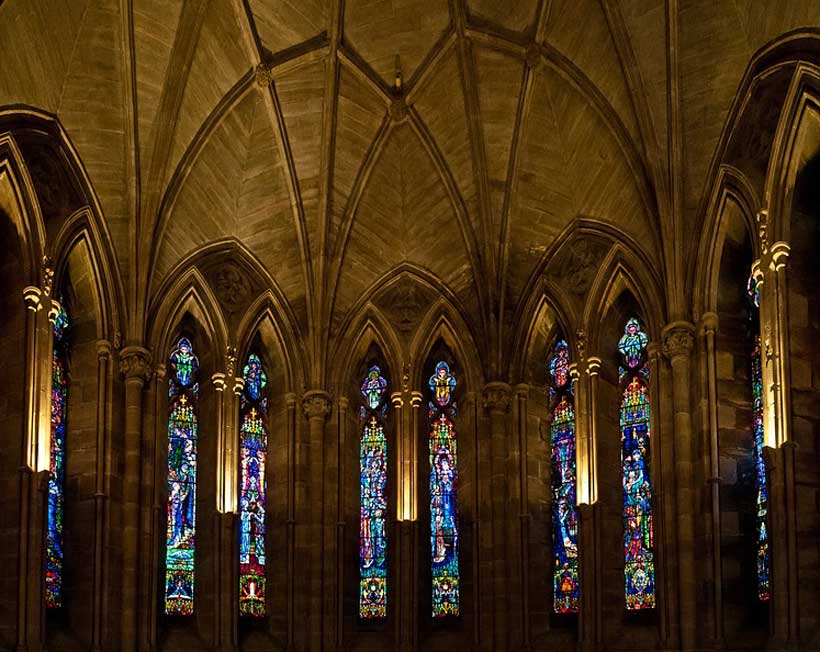 Following a string of hate-fuelled attacks on places of worship around the world, the High Representative for the Alliance of Civilizations (UNOAC), said on Thursday that it was with a "heavy heart" that he was opening the annual UN-backed forum in Baku, Azerbaijan, on the role of cultural dialogue in building human solidarity and countering violence.
Miguel Angel Moratinos said the theme of the 5th World Forum for Intercultural Dialogue, Building Dialogue into action against discrimination, inequality & violent extremism, was very timely as those gathered at the Forum, which wraps up tomorrow, would no doubt reflect on the "horrific terrorist attacks" that had taken place over recent days and months.
"I stand before you today with a heavy heart", he lamented, explaining that just yesterday he had been in Colombo, Sri Lanka, where he had paid his respects to the victims of terrorist attacks on Catholic Churches and hotels that left over 250 people dead on Easter Sunday.
Citing a "spate of hate crimes and terrorist attacks" targeting places of worship, Mr. Moratinos said this was a stark reminder that that "no religion, country or ethnicity is spared" from such unspeakable violence.
He recalled that last Saturday, a synagogue in California was attacked while Jewish worshipers were observing the final day of Passover, and that last year there had been a deadly shooting at a synagogue in Pittsburg. These incidents came amidst similar violence, including an attack on a cathedral in the Philippines, as well as the massacre last month of Muslims worshiping inside mosques in Christchurch, New Zealand.
"In all these heinous and cowardly attacks… we see a common pattern: hatred of the 'other', he said. "These criminals are hijacking entire faith communities, pitting religions against each other."
Yet the problem is never the faith, Mr. Moratinos affirmed, it is "those who manipulate the faithful and turn them against each other by their perverted interpretations of holy texts."
Social media only adds 'fuel to the raging fire'
"The volatile nexus between protracted conflicts, terrorism, and violent extremism remains an ongoing challenge for the international community", he stated, saying that violent extremists seek to "divide and sow instability in our societies".
According to Mr. Moratinos, social media platforms only add "fuel to the raging fire", along with the dark web, which offers a space for radicals, white-supremist and ultra-right advocates to "spew their twisted ideologies".
He maintained that preventing violent extremism and ensuring sustainable peace are complimentary and mutually reinforcing goals.
"The importance of dialogue as an essential tool for conflict prevention and prevent violent extremism cannot be overstated," he stressed.
The problem is never the faith. It is those who manipulate the faithful and turn them against each other by their perverted interpretations of holy texts – UNAOC High Representative Miguel Moratinos
Mr. Moratinos also highlighted the role of youth in providing a counter-narrative for violent extremism through their community engagement promoting inter-cultural and inter-faith dialogue and countering hate speech through positive use of social media.
"After all, these young people are our hope not only for the future but also for our present", he said. "Their work responds to the recommendations outlined in the recent progress study on 'youth, peace and security' mandated by the UN Security Council pursuant to resolution 2250, and the Plan of Action on Preventing Violent Extremism".
'No room' for exclusion
In her opening remarks, Nada Al-Nashif, Assistant Director-General for the Social and Human Sciences at the UN Educational, Scientific and Cultural Organization (UNESCO), stressed the importance of promoting intercultural dialogue and mutual understanding.
Noting that the Baku Process was launched by Azerbaijan over 10 years ago to establish an effective and efficient dialogue between cultures and civilizations, she said that while "we have come a long way", there is a need to focus and follow up with concrete actions to create continuity and impact.
She pointed to new emerging forces of division that are spreading hatred, intolerance and ignorance.
At a time when cultural diversity is under threat from the pressures of exclusive populism, she noted that "the world is facing the largest refugee and displacement crisis of recent history".
"New technologies with the potential to better connect individuals and communities, are being misused to seed division and misunderstanding", she said.
Ms. Al-Nashif stressed the urgent need to bolster inclusion and cohesion in societies undergoing "deep, sometimes unpredictable transformations", adding that they are also important to catalyze the necessary innovation to advance the 2030 Agenda for Sustainable Development.
"Challenges today are complex and pay no respect to borders," she underscored. "There is no room for unilateralism or exclusion."
The goal must be "to embrace change on the basis of human rights and mutual respect, to shape it in positive directions, to craft a future that is more just, inclusive and sustainable for every women and man," she said.
Because "dialogue is key", she said that is why it "stands at the heart of UNESCO's mission to build the defenses of peace in the minds of women and men".
Ms. Al-Nashif said that UNESCO tirelessly protects education as a human right, calling it "the most effective way to disarm processes that can lead to violent extremism, by undermining prejudice, by fighting ignorance and indifference".
"Diversity is our key resource for achieving inclusive and sustainable societies," she asserted.
Ms. Al-Nashif concluded by urging everyone to continue working together to promote dialogue "to understand our differences, reinforce our common values, and cooperate together for our common good".
Baku 'positive platform' process
Ilham Aliyev, President of Azerbaijan, spoke in depth about the Baku Process, which he credited with focusing international attention on intercultural dialogue, calling it a "good and positive platform to make the right decision".
Saying that the Baku process is "one of the most important" between Europe and the rest of the world, he underscored: "We need dialogue on cultural, inter-religious, political, economic and security issues."
Yousef bin Ahmad Al-Othaimeen, Organization of Islamic Cooperation Secretary General, lamented that today the world is witnessing all kinds of discrimination.
"Terrorism has no religion, race or nationality", he asserted, calling dialogue between cultures "an absolute necessity".
Speaking on behalf of the Council of Europe, Deputy Secretary General Gabriella Battaini-Dragoni argued that inclusive societies, with equal rights and dignity for all, require understanding.
"Promotion of intercultural dialogue is not an event, it is a never-ending challenge" that requires education to ease anxiousness and dispel ignorance, she said. And that by coming together, with mutual assurances, governments pave the way for social inclusion based on political will.
The final speaker at the opening ceremnony, Abdulazia Othman Altwaijri, Director General of Islamic Educational, Scientific and Cultural Organization, spoke passionately on the need for political will to make intercultural dialogue a success.
"We cannot fight the rise of extremism without political will," he said, castigating the world's decision-makers – from the global super powers to the UN Security Council – for their inabilities to deliver much-needed progress on this front.
Ukraine's Autocephaly: First Results and Possible Influence on Orthodox World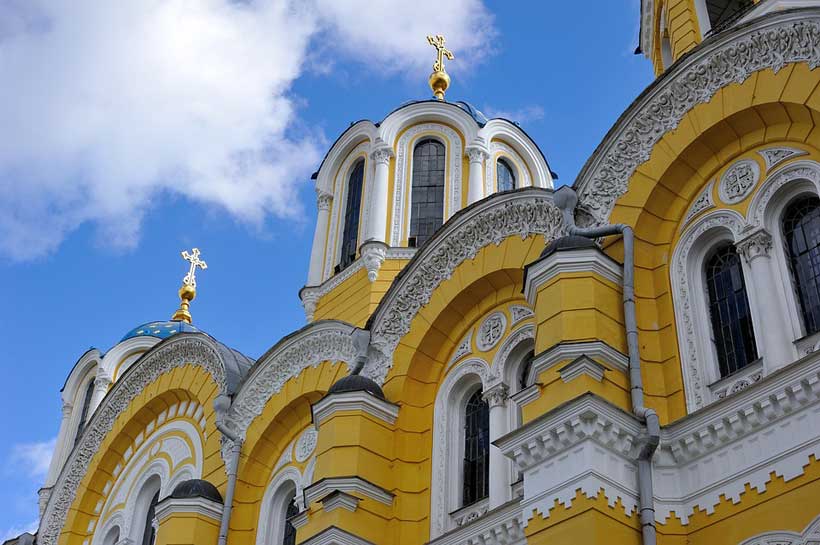 Nearly three months ago, on January 6, Patriarch Bartholomew signed the Tomos of Autoceplahy for the Ukrainian Orthodoxy. Though the whole process of granting autocephaly took less than a year – Ukraine's President Petro Poroshenko appealed to the Ecumenical Patriarchate in April 2018 – the "healing of the schism" seems to be requiring much more time as the reconciliation between former schismatics and the Orthodox Church, which used to be the only canonical one in Ukraine, can't happen in one moment.
The Phanar is said to have implemented everything Kyiv had asked it to: the leaders of the two previously schismatic churches – the Ukrainian Orthodox Church of the Kyivan Patriarchate (UOC-KP) and Ukrainian Autocephalous Orthodox Church (UAOC) were suddenly reinstated. The two organizations merged in the Orthodox Church of Ukraine (OCU), which was designed to unite the Ukrainian faithful and attract the followers of the Ukrainian Orthodox Church of Moscow Patriarchate (UOC-MP). After the Tomos of autocephaly was granted to the OCU in early January, its hierarchs and the state urged the followers of other denominations (primarily of the UOC-MP) to join the newly established church.
To date, more than 500 UOC-MP parishes have transferred to the OCU. Ukrainian media claim that the majority of them were voluntary but according to the recent report of the Office of the United Nations High Commissioner for Human Rights (OHCHR), in some cases they were initiated by state or local authorities or even representatives of extreme right-wing groups, who were not members of those religious communities. If the Orthodox Church of Ukraine wants the UOC-MP followers actively join it, its hierarchs must intervene and show that violence is not a solution.
Autocephaly was to become one of Poroshenko's main advantages during the elections. He finally brought to the Ukrainians an independent church separate from Moscow and recognized by the Ecumenical Patriarchate. However, recent polls show that he is lagging behind. The newly elected OCU Primate Epiphanius often highlights the role of Petro Poroshenko in the process of gaining autocephaly but it hardly yields any results as it makes the OCU look like a political project.
So far, the Tomos so hastily granted by Constantinople hasn't brought the long-expected peace to the Ukrainian Orthodoxy. Believers are still divided, violence has grown and the authority of the new church leaders in Ukraine is weak.
Autocephaly affected not only Ukraine but also the Orthodox world. The Tomos, which was fiercely opposed by the Moscow Patriarchate for obvious reasons, led to an increased level of misunderstanding between the Orthodox Local Churches. Some Churches (of Antioch, Serbia and Poland) joined Moscow in criticizing Constantinople while the others still haven't recognized the Orthodox Church of Ukraine. There have been calls to convene a Pan-Orthodox Synaxis on the Ukrainian issue (for example by John X of Antioch) but Patriarch Bartholomew refused to hold such a council.
The Ukrainian autocephaly did influence the relations between the Local Churches, and this influence wasn't positive.
Really disturbing is that the Ecumenical Patriarchate can no longer unite or reconcile the other Local Churches. One can remember the conflict between the Churches of Jerusalem and Antioch in 2013 when the first established an archdiocese in Qatar, the land which canonically belongs to the Patriarchate of Antioch. The Phanar that claims to bear the title 'first among equals' did nothing to resolve the issue, and that was one of the reasons why the most ancient Orthodox Church was absent at the Pan-Orthodox Council convened by Patriarch Bartholomew on Crete in 2016.
However, Constantinople willingly interferes in the affairs of the Local Churches if it's beneficial for it. Along with the Ukrainian issue, the Ecumenical Patriarchate is focused on France, in particular on the Archdiocese of Russian Orthodox Churches in Eastern Europe (AROCWE). On November 27, 2018, the Holy Synod of the EP suddenly and unilaterally dissolved the Archdiocese declaring that all its parishes and properties must be transferred to the Patriarchate of Constantinople. The Extraordinary General Assembly held on February 23, 2019, refused to dissolve the Archdiocese. Later, it will be decided whether to come under the jurisdiction of another Church – the Moscow Patriarchate, Russian Orthodox Church Outside Russia or Romanian Orthodox Church.
It is still unclear why all of a sudden Constantinople decided to revoke the Tomos of 1999 granted to the AROCWE. It is rumored that this was masterminded by Metropolitan Emmanuel (Adamakis) of France who decided to acquire the Archdiocese's parishes. Of course, such an act doesn't boost Constantinople's popularity among the AROCWE parishioners.
Another act unilaterally revoked by the Phanar was the 1686 ruling that placed Ukraine under the Patriarchate of Moscow. This was a decision that led to the escalation of the conflict between Moscow and Constantinople. These two incidents are serious reasons for concern. What if it decides to declare the 'New Lands' in Greece its own territory, for example? An Orthodox war between the Church of Greece and the Phanar?
The Ecumenical Patriarchate has shown how easily it can influence the fates of Orthodox Churches by revoking or interpreting documents it had once issued. On the other hand, it's not that capable of resolving conflicts even in its own dioceses (see the Greek Orthodox Archdiocese of America whose Primate Archbishop Demetrios faces strong criticism amid numerous calls of Bartholomew to leave). The gap between Local Churches is widening. And today the Ecumenical Patriarchate is not seen as the leader, the 'first among equals' at least, that can unite the Orthodoxy and deal with the threat of another great schism.