Quantum Islam: Towards a new worldview
Authors: Murray Hunter, Azly Rahman
In concluding our essay on Tawhidic-Singularity as a new philosophy of Islam, we proposed that Muslims need to interpret the core teaching of One-ness from a kaleidoscopic perspective.
We asked readers to reflect upon the applicability of Chaos or Complexity Theory to view Islam as an organic and living religion inviting its believers to look at the concept of One-ness as the manifesting of Many-ness. In this essay, we go deeper into the discussion of the soul of the Quran itself and how Muslims could perceive and read it as a postmodern text with multiple-level meanings based on his/her unique life experiences. We wish to propose the worldview of "Quantum Islam," as a new way looking at this cultural belief system. We invite readers to think of Islam as more than just unquestioning faith and rites and rituals but as an evolving text to be made alive. The idea of a "living Quran" is a means of perceiving and feeling one's existence as a world of interconnectedness. This world of deep personal connectivity is a world of the physical, emotional and spiritual self as it exists in the realm of the Universal self as a world designed as a Quantum being in itself.
Multiple Universes and the Quran
Islam is about what cannot at present be explained intrinsically through the science we know today.
The Qu'ran is a deeply layered book of meaning. However, the majority of Muslims have tended to take literal views. The Qu'ran has also foreseen many scientific discoveries and defined the nature of our realities. Such a view of the cognitive and metaphysical nature of the text has been dominant at a time when Islamic philosophy was being conceived, especially in the debates between scholars trained in Greek philosophy with those trying to rid the influence of rationalism in epistemologizing the meaning of existence.
The Qu'ran and Hadiths have shaped the worldview of 20% of the world's population. But Islam today is viewed as a singular reality, embedded in 'Arabism' and 'hellfire' paradigms, coercing Muslims to follow literal views, within a 'carrot and stick' enlightenment and fear syndrome.
As a consequence Islam has not been the means to a higher level universal wisdom that the Qu'ran can facilitate, if read with this understanding.
Allah rabb al-àlamin, the Lord of the Worlds indicates a multiverse with parallel realities. There are parallel universes mentioned within the Qu'ran that we don't have access to. These worlds are widely talked about within the Qu'ran, the world of the jinns, as in the verse "And the jinn race, we had created before, from the fire of a scorching wind" Qur'an (15:27)
The 99 names of Allah also suggest multi-existential paradigms.
Challenges of constructing this multi-universal view
The first challenge is to escape the unipolar world and live in, and transcend to the multipolar world the Qu'ran describes. i.e., atoms can be both a particle and wave and thus be in multiple places at the same time. True realities are multipolar dynamics, rather than unipolar statics. Thus, to understand the complexity of the environment, we must develop both our personal self-awareness and social awareness. So where reality is multi-layered and kaleidoscopic, layered and deeper meanings can be derived from the chaotic environment we exist within through contemplating the layered intricacies and meanings within the Quran.
Muslims viewing the text of the Qu'ran as a living and evolving one, can find a meaningful guide to life and the universe, which we propose is what Quantum Islam means. What one sees with the naked eye, a phenomenon to be studied is just a level of Reality that we construct cognitively. However as one reads deeper into the meaning of the Quran, one may find the signs and symbols manifesting themselves in newer ways, which we digest and make meaning of through our self-awareness or spirituality.
The second challenge is that we must understand that we are not at the centre of the world. We must override the assumption that modern humankind has adopted in that humans can control nature and nature is here to serve us. What we think and the assumptions behind our very thoughts may not actually resemble reality, and may not be the truth. Once we shed this egocentric view of the world, we come to realize that we cannot control nature and we must nurture nature. In the Quran it is said: "Say: He is Allah, He is One, He is Eternal He Begets not nor is He begotten and there is none equal unto Him" Surah Ikhlas 112.
Muslims engaged in a cognitive and metaphysical reading of the Quran may propose that human existence is both physical and conceptual, and that as a Platonic view would content, we are both Forms and Appearance, and that if the self is an invention/creation to manifest the "truth". There is a larger truth of "being and nothingness," in another world of the "unseen,". This is the idea of corresponding reality of existence. Islam proposes that this view of Quantum state of beingness can only be understood if one understands the meaning of "selflessness" or the "destruction of the Ego," and to allow the self to be liberated from the confines of a physical and mechanistic world.
The third challenge is to read the question from a "culturally-neutral" perspective. This means stripping the notion that all that is Islam is Arabic and with fallacy, to believe that religious belief is not cultural. This is to begin to believe that to be a Muslim, one need not aspire to be or to become an Arab. If Islam is a universal truth, it is not 'Arab-centric', and many of the rites and rituals cannot be universal, if for example, Islam was to the truth on another planet like Mars. What would Islam be like without the cultural anchors that have grown around it and almost strangled the truth? If, as the last message of Prophet Muhammad would content — that Islam promotes a universal message of peace – and be viewed as the "final revelation," and that only 20% of the world's 1.5 billion Muslims are speakers of the Arabic language, what has been the consequence of Islam as religion that has been too much caught in the semiotics of Arabism? Simply put, why is being Muslim today synonymous of being or looking Arabic?
The three challenges above, namely that we are living in a multipolar world, that our existence is not central to the Universe, and that religion is a cultural construct to present ways for Muslims to view Islam differently. The Quran, in its very first few words of revelation, "Read … in the name of thy Lord who created Thee …" is a clear enough proposition for believers in this religion to "read oneself and to read the world on is living in." It is an invitation for readers to not only "read the world" but also to "write" a story of one's life, based on one's own worldview and to unshackle oneself from being defined by others.
The challenges above are existential in nature, given by the Quran to the readers.
"Verily in the creation of the heavens and the earth, and the alternation of night and day, there are indeed signs for men of understanding; Men who remember Allah, standing, sitting, and lying down on their sides, and contemplate the creation of the heavens and the earth (with the thought) Our Lord! Not for nothing have you created (all) this. Glory to you! Give us salvation from the suffering of the fire" Qur'an (3: 190-191)
The Ummah as Singularity in Multiplicity
The Ummah is an interconnection of oneness, not segregated tribes who are at war with each other.
We are left to reflect upon the multiplicity of worlds that were created and understand that we are only a tiny part of it.
This opens up wisdom, develops humbleness, and increases empathy towards there being something greater than ourselves. The quintessential and foundational chapter of the Quran, Al Fatihah, or The Opening offer this idea of mercy, peace, gratitude, and wisdom in choosing between Good and Evil. It introduces the reader to the idea that the path of righteousness or the "Siratul Mustaqim" is the path of peace that will guide human beings in this journey through the bountiful and merciful world created by The Lord of the Universe. This path is a challenging one, as we can see that even the world "Islam" can be used to strike terror in others as well as create untold magnitude of destruction. The emergence of the ISIS "Islamic State of Syria and Iraq" or ISISL, The Islamic State of Iraq and Levant" or the Daesh (Darul Islamiyah) and the globalization of terror has is an example of how the word of Islam and the tawhidic message of peace can be misrepresented and be a guide to the path of "those cursed" as the last verse of the Al Fatihah reads.
This takes us into the "tawhidic-singularity" realm of Islam with the idea of Gnosticism factored into the belief system – of the 'alam al-ghaib', the concealed dimension of reality
We are told within the Tawhid to submit to Allah and be part of the greater universe. Yet the behaviour espoused by Islam scholars today tends to deem that OUR humanity is at the centre of the universe. It puts humankind above the natural laws of the universe, in a state of arrogance, detested in the Qu'ran itself.
Today we see many political Islamic ideologies that seek to dominate all.
This is contrary to Allah's scheme of things within the Qu'ran.
The continual return to referencing Allah as the Merciful and the Compassionate reminds us of the need for humility, not hostility and cruelty to humankind.
Choice is open to humankind within the teachings of the Qu'ran. This implies man can choose the realities he wants to exist within:
I control what I perceive
I control what I think
I control how I act
I am responsible for the consequences.
(13:11)
This must occur beyond the bounds of ego-centric consciousness and the assumption that there is only one possible reality.
The action upon literal translation of the Qu'ran is a denial of the true realities that the Qu'ran lays out in front of us. Literal scholarly understanding of the Quran has shackled our understanding to the cultural metaphors that have bounded Islam to its Arabness that we see today. This has blinded us to seeing the deeper dimensions of Islam and the messages of transformation towards Tawhidness. The Quran is a dynamic book, talking about change. It's been interpreted as static dogma and doctrines, losing the central message about our journal of transcendence to the state of Tawhidness.
The paradoxes of metaphoric and material universes
The paradoxes of the Qu'ran advise humanity not to be too self-excessive and egocentric. Our greed, and other negative emotions, narcissism and other neurosis, addictions, pleasures, accumulation of wealth, and how we treat others is a quantum introspection that we are taught within the Qu'ran, in order to assist us seeing other realities (universes), that we have choice to enter and exist within.
Only through this open awareness can we experience the realities of the world around us, learn to submit to the greater universe around us, which is called Allah. Our essence of purity through the state of spirituality is the only paradigm we can use to understand the deep meaning of the Tawhid and its greatness, far beyond any person, society, or time.
Thus the Tawhid provides humanity with a meaning of life; that of being part of a greater existence; a worldview that accommodates not only the multiple worldviews of existing belief system but also respects the process of constructing emergent new ones.
The introspection of a literal Allah is a neurosis that blinds us to Allah's true greatness and our true appreciation of this. This is the true reality.
In Islam, worldviews such as that proposed through Sufism takes Muslims away from the ordered mechanistic world view. The world can be seen for what it is, complex in almost mystical ways, as even the laws of nature itself can be seen beyond cause and effect, beyond karma which is too simplistic to explain reality. This is the Quantum view of Islam, which can also be found in the way Buddhism views the self, Reality, and existence. Buddhist ideas such as the self as non-existence and constantly evolving as the "being and becoming bodhisattva" journeys towards "nibbbana or Nirvana," and constantly being aware of the impermanence of the self and the ephemerality of physical beings, and to live a principle of "non-attachment to this mechanistic and material world,", and finally to view that life is a process of samsara or the evolution towards liberation, perpetual happiness, and next to enter the realm of "being and nothingness" – this view is where the similarity of Quantum Islam and core metaphysical teachings of existing cultural philosophies lie.
Perception and feeling become more important than any form of quantitative measurement in understanding reality. The Qu'ran itself is not a quantitative work. It is a compendium of propositions inviting readers to think of multiple interpretations of the meaning of texts, subtexts, and cultural contexts. It is a postmodern text that has not proper arrangement or a sense of story of creationism. In other words, it is not a structured story about the metaphysics and physics of creation and Man's place in the universe. The Quran, in short is merely a set of annotated readings inviting the reads to deconstruct meanings. It is a book about representations of alternate realities in which even the "speaker" or "narrator" of this grand text utilizes shifting pronouns in telling stories and passing down decrees.
Reality and Quantum Islam
The perception of reality is about awareness as the Qu'ran teaches. It is about how individuals transcend the universe through a journey towards a destination and seek the final reality.
Mathematics breaks down in any view of reality, i.e., mathematics cannot explain 10% of infinity. Science cannot explain reality; as if we look at an atom we are not sure whether it's a particle or a wave. There is a duality to everything, i.e., atoms can be in more than one place at the same time. Half of what we look at is in decay, so the "Schrodinger's cat "is both alive and dead at the same time. There is a duality of consciousness that we must understand. It is both psychic and physical, full of emotion and emotionless, black and white, good and evil, hot and cold, attracting and repelling. Reality is thus an inter-connectiveness of nature and a web of relationships between humanity and spirituality, that makes up a unified whole within us.
The form of our realities is the product of our observation of this. A tawhidic consciousness is therefore so important in our interpretation of reality.
Seeing this is the order within the chaos that shrouds our minds by focusing too much on the poles of the existential paradoxes. Paradoxes can only be understood through balance. Then one can see the truths within people, relationships, and events.
Prof. Anis Bajrektarevic indicates that it: "corresponds with the Buddhist Yogacara assumption that all perceptions do leave traces which make future similar perceptions more probable/plausible – origins of the potentialities within the quantum realm." Finally, professor concludes: "This is why mankind kept practicing a prayer."
Many Islamic writers resorted to using poetry to enhance the understanding of non-linear world.
The Qu'ran talks of a transition to a level where the duality of mind and body cannot be distinguished. We shift into a singularity where there is no time, no space, just a transcendence or universal oneness. We transcend the four dimensions that we understand into further dimensions which the Qu'ran speaks of but we have no direct prior experience. This is the state called Syurga.
The direct experience of reality is a psychic and emotional breakthrough to what Islam calls Al-falah.
The only tool needed to see reality is a tawhidic transcending awareness, which is the key to openness and seeing something greater than our selves.
This is why we rely on rituals such as Zikir (where prayer is incorporated) which builds up higher levels of consciousness. Zikir should help us create an empty mind so all thoughts are cleared to enable us to see the greater universe free of our own egocentrism.
This is where insight come from as we experience 'eureka manifestations' of both personal and universal nature. Einstein wrote of this epiphanic moment in his journey to construct the "theory of relativity,"
Our intellect is developed through our experience, which gathers knowledge and interprets meaning for us. The heart of all knowledge for a human is experience. For example, we cannot know what it is like to scuba dive, without actually scuba diving. 100 hours in a classroom cannot give you the same knowledge as a few minutes under the water.
Without experiencing the universe we are blind. This blindness can only be overcome through being open and empathetic to the world around us. Blindness to the universe is a human neurosis.
Science, sense, and soul
A quantum view of reality puts an end to materialism. It is within this paradigm Quantum Islam that one need to look at reality in a different light, taking into consideration that life is not entirely founded upon Materialism.
The Tawhid espouses us to transcend materialism. The non-physical element of our life is our existence, not material things, only their images and symbolic meanings within our minds. This triggers our emotions which create Al-fasad realities for humankind, bringing humans to a level of personal destruction through greed, etc.
This also has repercussions in thought and future actions, and can be considered ill-intentions, contrary to what the Qu'ran espouses. This is our mystical jihad of finding our true uncorrupted existence.
The worldly realities mediate and shrivel over our Tawhidic consciousness, which tells us what is right. Going against what is right is sin and our physic destruction.
Tawhidic consciousness is the true universal wisdom, just as quarks within atoms possess energy which has its own consciousness described for example, by physicist such as Freeman Dyson. Like quarks, we have the capacity to make free decisions.
The non-physical, all embracing empathetic and compassionate mind is what we can develop through Tawhidic guidance. This takes us into the realm of Allah and Syurga.
Allah exists within our higher levels of consciousness, as we are told many times within the Qu'ran.
The narratives of the Qu'ran are concerned with both individual and social (universal) consciousness, the yin and yang of our existence.
This has great implications which haven't been discussed within the Islamic world. Most are restricted to reading from the literal universe of the Qu'ran, and clinging to this unipolar universe.
To see reality, we must discard the concepts of language and images. Structure gives bias and shackles our 'knowing'.
Higher intellect cannot be obtained through the processes thinking within mechanistic realities. This blinds us to the understanding of the essential nature of the universe. With a literal understanding of the Qu'ran we are in a paradigm lock within a singular universe of nature. Without paradox, we cannot see meaning, as paradox is the only way we can interpret. Paradox is the language above all other languages, the only way we can create benchmarks within our mind, in order to interpret the universe around us.
However, these paradoxes are ruled by personal emotions, of which we both project and introspect with the dualities that define our world. It is within these dualities that we define 'good' and 'evil', 'right' and 'wrong', 'virtuous' or 'sinful'.
Islam and particularly the Tawhid is a field of potential. It is a reality beyond our materialistic reality, and our consciousness which is intertwined with our ego-self. The Tawhid can only be entered into, discovered, or become an awareness through humility on the inside and compassion filtering to the outside, without the ego-self bounding us back to our materialistic existence. This dimension is a field of human and universal purity, full of wisdom; al-Falah. Islam is really about how we transcend the lower earthly dimensions of ourselves into the higher dimension of Tawhid-purity.
This is Quantum-Islam; the potential to be, the choice that has been given to all humanity within the Quran.
Conclusion
Exploring idea of Quantum Islam, as the name suggests, requires the mind of the Muslim to engage in the phenomenological and metaphysical experience of conceiving worldviews beyond the mechanistic view of the personal and physical self and move toward a higher plane of quantum physics and metaphysics. In other words, Muslims should raise the level of understanding Islam from mere doctrinal and cultural to philosophical and muti-universal and multi-dimensional. This requires a new understanding of what god is, beyond how this concept of a creator is understood. A Kuhnian shift in Islamic metaphysics and ontological evolution is needed, as how the idea of a Heisenberg Principle of observing Objectivity was conceived. Muslims need to explore the semiotics of believing itself and venture deeper into the meaning constructing the meaning of reading their "book of readings": The Quran.
Nairobi summit: Women's empowerment a 'game changer' for sustainable development
The global goal of a sustainable future for all cannot be achieved until women, girls and young people gain control over their own bodies and lives, UN Deputy Secretary-General Amina Mohammed told world leaders meeting in Nairobi on Tuesday.
The Kenyan capital is hosting a three-day summit to mark 25 years since the landmark International Conference on Population and Development (ICPD).
The conference, held in Cairo, produced a Programme of Action which recognized that reproductive health, women's empowerment and gender equality are critical to sustainable development.
Ms. Mohammed said it must be carried forward: "Achieving gender equality and women's empowerment and upholding women's rights is a game changer – for poverty-reduction, inclusive growth, democratic governance, peace and justice," she said.
"The Sustainable Development Goals cannot be achieved until women, girls and young people are able to control their bodies and their lives, and live free of violence. The power to choose the number, timing and spacing of children is a human right that can bolster economic and social development."
SDGs deadline approaching 
For Ms. Mohammed, the Nairobi Summit is also an opportunity to mobilize political and financial momentum towards realizing the Sustainable Development Goals (SDGs) adopted by world leaders in 2015.
Next year will see the start of a Decade of Action ahead of the 2030 deadline.
"We must continue to work even harder towards preventable maternal and child mortality, achieving the unmet need for family planning, and eliminating violence and harmful practices against women and girls everywhere, not least in humanitarian and fragile settings," the UN deputy chief told the gathering.
As too many are still being left behind, Ms. Mohammed called for action.
"Hundreds of millions of women and girls are still waiting for the promise to be kept. They have been waiting long enough," she said.
"It's time for urgent and transformative change as we enter the decade of action to 2030.
Joker &the Pathology of Violence
JOKER, director Todd Phillips and renowned actor Joaquin Phoenix's new take on an infamous comic book villain, will hit the big screen this weekend. It has garnered prestigious awards (such as the Golden Lion), laudatory critic reviews & is expected to attract hordes of eager moviegoers. However, JOKER has also inspired ominous think-pieces from publications such as The Atlantic and Vox. Additionally, the US military and the NYPD have expressed concern that the film could inspire violence.
These detractors of JOKER are arguing that the film glorifies "incel violence" and is thus likely to inspire acts as incel violence. This logic has been used ad nauseam to condemn everything from comic books, to video games, to martial arts, to Marilyn Manson to hip-hop. No credible study has proven that art that portrays violence causes real-world violence. Some people may point out that extreme outliers, like white-supremacist music, could cause violence. However, it would be more logical to argue the opposite: people who compose and listen to white-supremacist music were already enmeshed in a violent ideology. Likewise, genocidal propaganda tends not to focus on explicitly glorifying violence for violence's sake, but in portraying groups of people as sub-human (Tutsis being compared to roaches, Jews being portrayed as greedy and treasonous, etc.). It's thus a process of long, gradated inculcation. As Nazi propaganda chief Joseph Goebbels realized, there's no reverse-Ludovico Technique that can magically turn people into killing machines by quickly showing them a two-hour film.
Now, it is true that a few violent criminals have cited works of art as inspiration for their actions. This is statistically inevitable, but insignificant. There are bound to be a few outliers who have bizarre interpretations on art, just as there are a few people who have been inspired to commit acts of terrorism based on personal interpretations of religion or politics. It's no more logical to suggest that we ban violent video games or art because of mass shootings than to suggest we ban Buddhism because of Aum Shinrikyo's gas attack on the Tokyo subway, or that we should ban Irish patriotism because of the IRA. Furthermore, some violent lunatics have been inspired by works of art, such as John Lennon's killer citing Catcher in the Rye, that aren't even violent in nature. Clearly, the people who commit mass killings are incredibly unhinged individuals who are in a violent frame of mind, regardless of what media they consume. Likewise, 99.99% of people who play FPS games or who watch slasher flicks aren't going to go on a shooting rampage or create a torture dungeon in their basement.
To return things to JOKER itself, the film in no way "glorifies" violence. For starters, half of the violence is inflicted on the main character (the "incel hero"); there are two scenes where The Joker gets jumped mercilessly and a third scene where he gets sucker-punched in the face. The violent acts that The Joker himself commits are portrayed in a very gruesome manner (in one scene with The Joker and a neighbor of his, the violence isn't even shown, but is merely implied). When The Joker bashes someone's head in or shoots someone point-blank, there are no crass jokes, inspirational music or voiceovers quoting The Art of War. The plotline doesn't imply any justification for the killings. When someone gets killed in the film, audience-goers don't hoot and holler like they would in a screening of a zombie film or a Nazi-revenge flick like Inglorious Basterds. Rather, there is an awkward pall of silence in the theater at the nihilistic spectacle.
JOKER makes it very clear that the title character's violence is motivated by nothing but his utter insanity. The Joker descends into a killing machine after being released from an asylum and after he stops taking seven different psych meds (which weren't helping him much, anyway). When being interviewed, he admits that he isn't compelled by any ideology whatsoever. Rather, The Joker literally views the act of killing as a joke.
Nor does The Joker gain any tangible reward for his violence; he gets fired from his job, arrested, hit by an ambulance and committed to an asylum as a direct result of his actions. Joaquin Phoenix's character gets a thrill from the media coverage that his killings elicit (and a standing ovation from fellow thugs in the film's penultimate scene), but that not's a real reward, but rather a feeling that many real-life killers in fact get when they are portrayed in the news. For instance, the as-yet unidentified Zodiac Killer literally played games with Bay Area news outlets, sending them letters that boasted about his kills, contained cryptic puzzles and threatened to blow up a school bus if he didn't receive even more media attention. Many other serial killers who were apprehended were found to have hoarded newspaper clippings that documented their crimes. Similarly, coverage of a mass shooting often inspires "copycat mass shootings". The takeaway from this is that the media should be careful about inadvertently turning stories about mass shootings and terror attacks into personal biographies of the killer. When covering these kinds of attacks, some news outlets, like The Young Turks and The David Pakman Show, deliberately choose to blur the killers' faces and avoid naming them, so as not to give the killers the attention that they wanted to garner and to avoid inspiring other violently-deranged individuals who crave attention.
The fact that JOKER doesn't merely portray the villain as an Evil-Incarnate caricature doesn't mean that it is therefore glorifying violence. The audience is meant to sympathize with The Joker when he get jumped without warning or when he talks about the crippling depression that he has felt for literally his entire life. There are scenes showing The Joker comforting his mother and entertaining sick children. The mere fact that The Joker is portrayed as a full human being, good traits and bad traits, doesn't mean the film is justifying how he releases his violent rage. No human is evil 100% of the time: there is no villain who tortures hamsters 24 hours a day, 7 days a week. It is only by studying the causes of violent criminals' various motivations that we can ever hope to ebb the tide of violence. Most violent criminals have suffered from childhood abuse, childhood poverty, a missing parental figure, bullying and/or mental illness (The Joker had to deal with all five of these traumas). By empathizing with these plights, we can create programs (drug treatment programs, stamping out bullying in school, removing children from abusive households, etc.) that can reduce violent crime.
It's not comfortable to acknowledge that history's most evil people had humanity or that societal norms (like persecuting people, tolerating child abuse or underfunding mental illness and addiction treatment programs) can fuel violence. It's evident that Todd Phillips, through his direction and screenplay, and Joaquin Phoenix, through his tortured portrayal of The Joker, meant to give us a glimpse into the mind of a demented killer, not so we can sympathize with the protagonist's brutal violence, but so we can sympathize with the myriad factors that drove the protagonist to criminal insanity. The nearly uniform media portrayals of mentally-ill individuals as Pure Evil only serves to misinform the public and to scare those suffering from mental disorders from seeking help. Hopefully, the discussions being generated by JOKER will encourage people to learn more about complex diseases like schizophrenia and to be more proactive in reaching out to loved ones who are displaying signs of mental anguish.
Women outnumber men in higher education but gender stereotyped subject choices persist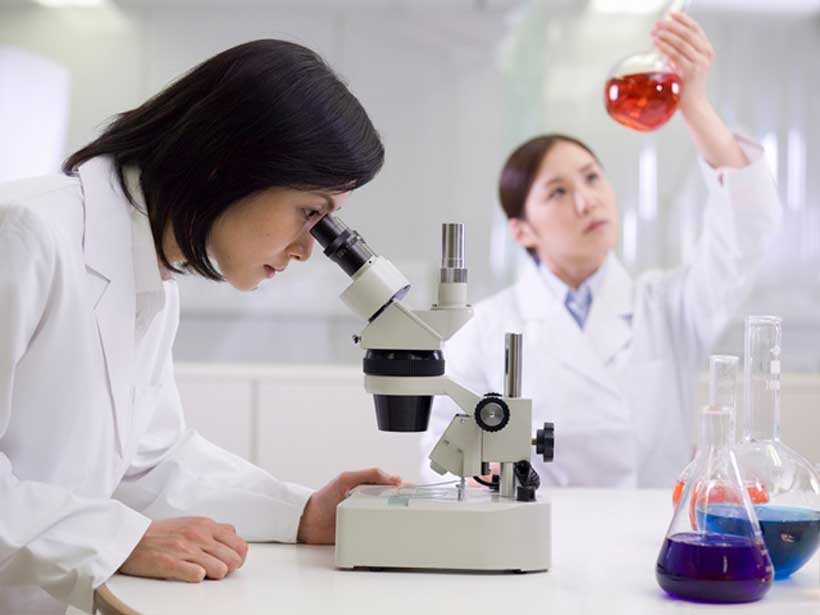 Education is essential to achieving gender equality. From the earliest schooling to the highest levels of post-graduate study, education influences the opportunities that can shape people's lives.
This is why education and training of women is one of the 12 critical areas of concern in the Beijing Platform for Action, while target 4.5 of the Sustainable Development Goals (SDGs) calls for the elimination of gender disparities in education by 2030.
In the UNECE region girls tend to outperform boys in terms of learning outcomes in schools, and women outnumber men in tertiary education (university level and beyond) in almost all countries of the region.
Women remain in the minority, however, as students of stereotypically "masculine" subjects such as ICT and engineering, although in recent years they have begun slowly gaining ground.
Tertiary level graduates
In 39 out of the 47 UNECE countries with data, more than 55 per cent of tertiary graduates are women. Iceland has the highest share, with 66 per cent women. Seven countries are close to gender parity, with the share of women ranging from 48 to 55 per cent, and only in Uzbekistan are women in a clear minority, with 38 per cent of tertiary graduates.
After decades of increase in women's participation in higher education, women substantially outnumbered men among tertiary level graduates in most countries by 2012. Since then, women's share has declined in 32 out of the 47 countries with data. Whilst in Azerbaijan and Turkey fewer than half of tertiary graduates were women in 2012, more women have entered tertiary education in these countries since and the 2017 data already show gender parity there.
Subject choices of women and men
The subjects studied at tertiary level by women and men can reflect stereotypes of "masculine" and "feminine" subject areas. Some subjects may be preferred by potential employers and may affect occupational segregation once graduates enter the labour market. Information and Communication Technologies (ICT) and Engineering, Manufacturing and Construction (EMC) are two broad groups of subjects where male students have historically predominated.
Women remain a minority among ICT students in the UNECE region, with percentages ranging from 11 in Belgium to 33 in Greece. The four countries with the largest share of women among ICT students are all in the Balkan region. Among students of EMC, the share of women is somewhat higher, but still falls far short of parity, ranging from 14 per cent in Georgia to 44 per cent in North Macedonia.
In both of these subject groups, the recent trend shows small gains for women in some countries but reductions in others. Overall, progress towards gender equality in these two typically male-dominated subject areas is uneven and slow.
UNECE Beijing+25 Regional Review Meeting
Progress in achieving gender equality in education will be one of the areas in focus at the upcoming Beijing+25 Regional Review Meeting for the UNECE region, with a particular emphasis on how women and girls can enter currently male-dominated fields.
The Beijing Declaration and Platform for Action of 1995 (Beijing Platform for Action) is the most ambitious road map for the empowerment of women and girls everywhere. In 2020, it will be 25 years since the Beijing Platform for Action outlined how to overcome the systemic barriers that hold women back from equal participation in all areas of life.
The Beijing+25 Regional Review Meeting (29-30 October 2019) will take stock of where the UNECE region stands on keeping the promises of the Beijing Platform for Action. Bringing together government representatives and key stakeholders from the UNECE region, the meeting will tackle a number of obstacles that keep girls and women from realizing their full potential. UNECE is joining forces with the UN Women Regional Office for Europe and Central Asia to deliver a two-day multi-stakeholder meeting to exchange concrete policies to accelerate the realization of gender equality. The outcomes of the meeting will feed into the global review of the Beijing Platform for Action taking place at the sixty-fourth session of the Commission on the Status of Women in New York from 9 to 20 March 2020.