The Peculiarities of the Joint Comprehensive Plan of Action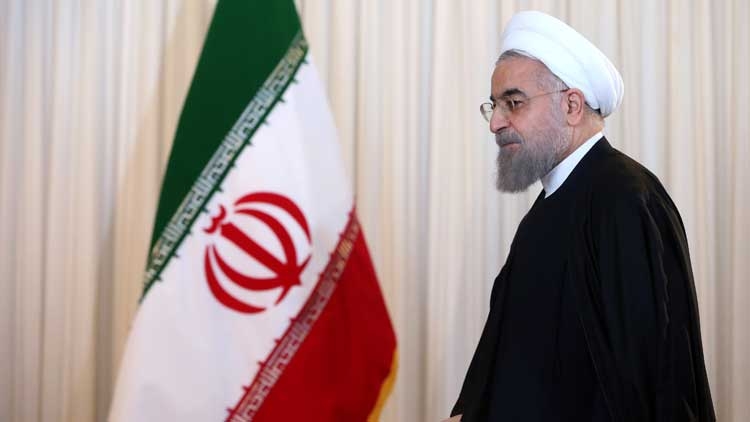 Iranian President Rohani, a pragmatist, was elected in 2013 which led to a diplomatic thaw between the Islamic Republic and the West. Finally, after 20 months of "strenuous" negotiations between Iran, the P5+1 and Iran the JCPOA on the nuclear program of Iran was reached in July 2015 to ensure that Islamic Republic's future nuclear program would be exclusively peaceful.
It was a landmark comprehensive nuclear agreement after the longest continuous negotiations with the presence of all foreign ministers of the permanent members of the United Nations Security Council. The agreement was very complex. One of the signatories, Robert J. Einhorn, a former U.S. Department of State official now at the Brookings Institution, said of the agreement: "Analysts will be pleasantly surprised. The more things are agreed to, the less opportunity there is for implementation difficulties later on." The agreement had been founded upon , and also reinforced, the Nuclear Non-Proliferation Treaty (NPT) and the International Atomic Energy Agency IAEA safeguards system.
According to several commentators, JCPOA was the first of its kind in the annals of non-proliferation and is in many aspects unique. This was the first time that the United Nations Security Council had recognized the nuclear enrichment program of a developing country –Iran–and backed an agreement (JCPOA) signed by several countries within the framework of a resolution (United Nations Security Council Resolution 2231).For the first time in the history of the United Nations, a country –Iran– was able to abolish 6 UN resolutions against it –1696, 1737, 1747, 1803, 1835, 1929– without even one day of implementing them. Sanctions against Iran was also lifted for the first time. The 159-page JCPOA document and its 5 appendixes, was the most spacious text of a multinational treaty since World War II. Throughout history of international law, this was the first and only time that a country subject to Chapter VII of the United Nations Charter –Iran– has managed to end its case and stop being subject to this chapter through diplomacy, all other cases have ended to either regime change, war or full implementation of the Security Council's decisions by the country. Iran had agreed to strict limits on its nuclear program and extensive monitoring in return for the lifting of sanctions. In addition, it was agreed that Iran would have cooperate with an inquiry looking into evidence of past work on nuclear warhead design.
A brief summary of the main points:
1.Iran will not produce weapons-grade plutonium and limit its stockpile of uranium enriched to 3.67% to 300 kilograms for the next 15 years.
2.Tehran also agreed to modernize its nuclear facilities and use them for exclusively peaceful purposes.
3.Sanctions will be gradually removed from Iran.
4.The arms embargo imposed by UN Security Council will be kept in place for five years, ban for supplying ballistic missile technologies to Iran – for eight years.
5.Experts from the International Atomic Energy Agency (IAEA) will monitor nuclear facilities in Iran for the next 25 years.
6.If any points of the agreement are violated by Iran, sanctions against the country will be renewed.
The Main Points of the JCPOA:
1.Uranium enrichment capacity
Iran's current capacity of 19,000 gas centrifuges would be reduced by more than two-thirds to 6,104, out of which just over 5,000 would actually be enriching uranium. All of them would be first-generation centrifuges based on technology going back to the 1950s. Furthermore, for the first 15 years of the deal Iran would not enrich beyond the level of 3.67% purity, low-enriched uranium (LEU) of the kind used in nuclear power stations.
2.The enriched uranium stockpile
Iran's stockpile of LEU would be reduced from its current level of about 7,500kgto 300kg, a reduction of 96%. The reduction would be achieved either by shipping the uranium abroad or by diluting it.
3.Research, development and future enrichment capacity
There would be limits on the R&D work Iran could do on advanced centrifuges, so that it could not suddenly upgrade its enrichment capacity after the first 10 years of the agreement and bring its breakout time down from one year to a few weeks almost overnight. Iran would be able to test experimental new centrifuges on a small scale according to a gradual plan.
4.Inspections
Inspectors from the International Atomic Energy Agency (IAEA) would have full access to all Iran's declared nuclear sites as at present, but with much more advanced technology than they are using now. Inspectors would be able to visit non-declared sites where they think nuclear work might be going on. A commission made up of a range of IAEA members would be set up to judge whether the inspectors' access requests are justified, and would take its decision by majority vote.
5.Investigation into past activity
Iran has agreed a "road map" with the IAEA officials by which it would provide access to facilities and people suspected of involvement in past experimental work on warhead design, managed by a centralized and covert unit, mostly before 2004. The IAEA would have to certify Iranian cooperation with the inquiry before Iran benefits from sanctions relief.
6.Sanctions relief
As Iran takes the agreed steps listed above to reduce the capacity and proliferation risk of its nuclear infrastructure, the US and EU would provide guarantees that financial and economic sanctions will be suspended or cancelled. The EU would stop its oil embargo and end its banking sanctions, and Iran would be allowed to participate in the Swift electronic banking system that is the lifeblood of international finance. Barack Obama would issue presidential waivers suspending the operation of US trade and financial sanctions.
7.A new UN security council resolution and the arms embargo
The JCPOA will be incorporated into a new security council resolution intended to replace and supersede six earlier sanctions resolutions imposed on Iran over its nuclear program. The resolution will be passed before the end of the month but the agreement will not take effect for 90 days, allowing for the domestic political review to be completed. An arms embargo on Iran would remain in place for five years, and a ban on the transfer of missile technology would stay for eight years.
On July 20,2015 the corresponding resolution on Iran's nuclear program agreement was adopted by UN Security Council.
Adoption
October 18, 2015 marks "Adoption Day" under the JCPOA – the day on which the JCPOA becomes effective and participants begin to make the necessary preparations for implementation of their JCPOA commitments. In connection with Adoption Day, on October 18, 2015, the United States President issued a memorandum directing his administration to take all appropriate preparatory measures to ensure the prompt and effective implementation of the U.S. commitments set forth in the JCPOA upon Iran's fulfillment of the requisite conditions. In particular, the US President directed the agencies to take steps to give effect to the U.S. commitments with respect to sanctions described in the JCPOA. In addition, on October 18, 2015, the Secretary of State issued contingent waivers of certain statutory sanctions provisions. These waivers were not currently in effect and will only take effect on Implementation Day.. Thus, the US was signaling Iran that the country was ready to do more than whatw as required to implement the JCPOA.
Next Steps
JCPOA 's Annex V – Implementation Plan1 which describes the sequence of the actions specified in the agreement clearly states in section A. Finalization Day (2-4) that Iran and the IAEA will start "developing necessary arrangements to implement all transparency measures provided for in this JCPOA so that such arrangements are completed, in place, and ready for implementation". Meanwhile, in accordance with the UN Security Council resolution endorsing this JCPOA, the provisions imposed in UN Security Council resolutions 1696 (2006), 1737 (2006), 1747 (2007), 1803 (2008), 1835 (2008), 1929 (2010) and 2224 (2015) will be "terminated subject to re-imposition in the event of significant nonperformance by Iran of JCPOA commitments, and specific restrictions, including restrictions regarding the transfer of proliferation sensitive goods will apply".
Thus, the onus of compliance was primarily on Iran and any failure would result in the re-imposition of the sanctions regoime under the UN. Thus, all concessions given to Iran were conditional on very strict compliance of the JCPOA.
The Role of the International Atomic Energy Agency (IAEA)
The IAEA, United Nations nuclear watchdog, had a crucial role in the implementation of the JCPOA. Theew was also separate "roadmap" agreement between Iran and the IAEA, undr which the agency would have to investigate the military dimensions of Iran's program, issue a report, and then close Iran's decade-old file within before the deal could come into effect. For sanctions on Iran to be lifted, the IAEA must first verify that e Iran had honored all its commitments under the July deal, including dismantling large numbers of its centrifuges for uranium enrichment and filling parts of its Arak nuclear site with cement. The closure of the IAEA's nuclear weaponization probe was one of the prerequisites for the implementation of the JCPA.
The IAEA conducted a 12-year long survey on Iran's nuclear program. Finally, on December 15, 2015 the IAEA closed the book on the possible military aspects of Iran's nuclear program, finding that they were limited to feasibility and scientific studies and did not proceed beyond 2009, bringing an international nuclear accord with Iran a step closer to implementation. The resolution moved Iran another step closer to large-scale sanctions relief following its deal with world powers this summer. Thus, Iran had cleared one of the nuclear deal's most important hurdles. Iran had yet to complete other provisions for implementing the deal, including removing the core of its plutonium reactor, scrapping much of its nuclear-fuel stockpile and removing thousands of centrifuges from its nuclear facilities. Iranian and U.S. officials have said that could be accomplished as early as January—one month ahead of parliamentary elections in Iran.
On December 15, 2015, IAEA Director-General Yukiya Amano confirmed that Iran was moving quickly to meet its commitments. Iran hoped to put the restrictions in place within two to three weeks. The restrictions Iran must put in place include drastically reducing the number of centrifuges installed at its underground enrichment sites, removing the core vessel of a reactor at Arak and shrinking its stockpile of enriched uranium..
Next Steps
The IAEA must verify that Iran has put the required nuclear restrictions in place for sanctions to be lifted. Iran had been racing to keep its side of the JCPOA deal. The next step was for Iran to complete the necessary preparatory steps to start implementing the JCPOA. On receipt of an IAEA report verifying that Iran had taken all actions specified in the JCPOA, the agency would then terminate the relevant resolutions it had previously passed in connection with Iran's nuclear program. This will allow Iran to participate in all IAEA technical cooperation activities, for instance. Meanwhile, Iran's president, Hassan Rouhani, said on December 16, 2015 that Iran would carry out its remaining obligations and would now dismantle some nuclear centrifuges and ship out a major portion of its stockpile of enriched uranium
Implementation Day
The Implementation Day is a major landmark in the JCPOA and will occur only once the IAEA verifies that Iran has implemented key nuclear-related measures specified in the agreement. Several preparatory steps have to be completed by Iran. This will be a major landmark, if and when it occurrs.
The Future of the JCPOA
The United States has taken a step toward lifting at least some sanctions against Iran, with U.S. Secretary of State John Kerry telling the Senate Foreign Relations Committee that Tehran is fulfilling its obligations in a "transparent" and "verifiable" way under an international agreement on its nuclear program. Kerry made the remarks on December 16, 2015. The Obama administration estimated it would not be until spring that Iran would be in compliance with the terms required for sanctions relief to begin. The sanctions, if and when, lifted would give Iran access to billions in frozen assets and oil revenue. Thus, the United States appeared poised to lift at least some sanctions against Iran — possibly as early as January 2016.
It took a great effort on the part of the US and Iran to reach this agreement. Iran made concessions in order to get rid of the sanctions regime which was crippling its economy. The people of Iran also wanted to end this confrontation with the West. The adoption of the resolution had become the breakthrough in relations between IAEA and Iran. Although, the IAEA's report strongly suggesting Iran had engaged in activities aimed at developing a nuclear bomb up until 2003 and that there was no credible sign of weapons-related work beyond 2009. Despite the finding, the international response to the report had been "muted", indicating a desire to go ahead with an agreement that "allayed fears of a wider Middle East war over Iran's nuclear ambitions, rather than dwell on its past actions".
Under the JCPOA Iran pledged never under any circumstances to seek, develop or acquire nuclear weapons, and the UN Security Council is to consider ending sanctions imposed for its NPT violations once it receives IAEA's report on verification. Once the deal was implemented, most U.S., U.N. and European Union economic and financial sanctions would be suspended, including Europe's embargo on Iranian energy. However, an arms ban will remain in replace as well as sanctions on dozens of people and companies associated with Iran's nuclear program. Iran will also have to seek permission to import so-called dual-use goods, which could be used in an illicit nuclear program. Other U.S. sanctions related to human-rights abuses and support for terror groups, including a "near-comprehensive embargo" on U.S. trade with Iran, will remain in place.
Much work lies ahead to reach this agreement and a further sustained effort will be required to implement it. It isn't gong o be easy at all. With the lifting of sanctions, Iran was poised to add a half million barrels a day to the saturated world oil supply by mid-2016, once the sanctions relief goes into effect, said Sara Vakhshouri, a senior energy fellow at the Atlantic Council think tank in Washington. Positive news on Iran's nuclear agreement with world powers "could have a psychological downward impact on the global oil prices," Vakhshouri said. "This could happen even before Iran increases its export volumes." Notwithstanding he criticisms, the JCPOA has the potential to provide stability, security and economic prosperity to Iran and thereby help stabilize a volatile region.
The bitter truth for mullahs' regime in Iran
Ali Khamenei, Iranian regime's supreme leader finally broke his silence and spoke on August 13th on a number of hot political issues facing the nation. He was awfully quite these days. Yet the country is boiling in dissent. Listening to his speech leaves no doubt that he is desperate. He talked about problems his regime has no clue how to tackle. On the top of the list was the recent protests in cities like Tehran, Karaj, Shiraz, Esfahan, Mashhad, Ghahdarijan, and many other cities with such slogans as "Death to Khamenei" and "Death to Dictator." He was off balance since people in the streets had him in their crosshair.
Khamenei wasted no time and took the bull by the horns. He called his cronies "cowards" and not trustworthy at hard times. Considering the recent unrests as the extension of January protests, Khamenei once again branded the protesters as agents of foreign powers such as the United States, Israel and Saudi Arabia. He said that "they had planned for years to disrupt the country's security in January this year, but the people came out with admirable awareness, and stopped the enemies' years-long plans."
He added: "The enemies then set their hearts on this (Persian) year, with some US officials saying that there'll be some news from Iran in the next six months. They were clearly pointing to the events earlier this month which turned out to be so limited despite the enemies' huge financial and political investments."
Iranian citizens have pushed the regime to the edge before. The difference this time is that the regime has gone too far in putting pressure on all citizens. The gap between rich and poor is at its highest level in 40 years. It is a recipe for disaster and the top officials of the regime publicly confirmed it.
He used his admission of the guilt as a temporary band aid and admits that he made a "mistake" in the nuclear deal.  "With regard to the nuclear deal, what I did was wrong, allowing some officials' insistence to give a shot at nuclear talks, in which our red lines were not respected," said Khamenei, according to regime's official news agency.
He made it clear to his power base: the Revolutionary Guards and Bassij Forces that he has no intentions of taking the risk of going to war with the US. The mullahs' supreme leader said: "There'll definitely be no war. In Short, I have to inform the Iranian people that there'll be no war and we will not negotiate, either."
The leader of theocratic regime in Iran admits the deadly state of the country's economy. But he makes sure to leave out his own massive financial conglomerate feeding off Iran's poor economy. There is a rough estimate that Khamenei is sitting on top of a 95 billion dollars trust found. He is not the only one; there are other sharks in the tank related to his powerhouse that are taking their lion's share of dying Iranian market.
Khamenei in his speech pictured himself as the champion of fighting corruption. A claim hardly anyone in his right-mind would take it seriously. He said: "The main cause of such problems is not sanctions, but domestic policies. This is what many officials and experts alike have confirmed. That however doesn't mean that the sanctions have nothing to do with this situation. Of course they do, but the main factor is rooted in our performance. Among the measures that must definitely be taken into account is fighting against corruption. This was also reflected in the letter that the reverend head of judiciary wrote to me two days ago, in response to which I underlined that the proposed measures are an important and positive step toward fighting against corruption and punishing those who are involved."
Fighting crime has never been a priority for the regime because the top criminals are well connected individuals with strong ties to Khamenei. To make it somewhat believable the security forces targeted some small-time currency dealers in the midst of currency crisis driven by a sharp decline in the value of Rial (the official currency). Khamenei and top Revolutionary Guards know better that Iranian citizens will not easily fall for their theatrics anymore and some heads needed to roll. The first to be sacked was the head of Iran's Central Bank, Valiollah Seif.
Alarmed by public frustration with the way economy is run in Iran, Khamenei tried in his address to pour some cold water on the matter. He promised swift actions against fat cats. But people know full well that he is not willing to clip former Revolutionary Guards turned businessmen. They are running the country in a mafia style gang.
The bitter truth for the theocratic regime in Iran is plain and simple; the people are fed up with the mullahs and the regime is no longer able to force itself on them. This is the story of all dictators toward the end and Iran is no exception.
Trump to Netanyahu: Palestinians Must Be Completely Conquered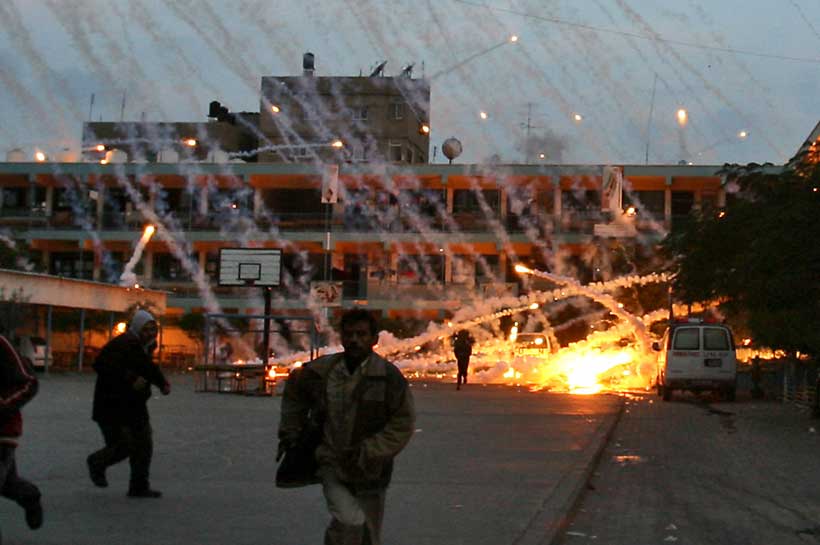 The Washington correspondent of Israel's Haaretz newspaper, Amir Tibon, headlined on the night of Tuesday, August 14, "Trump Administration Wants to See a Gaza Cease-fire 'With or Without the Palestinian Authority'," and he reported that, "The Trump administration wants to see a long-term cease-fire in Gaza, with or without the support of the Palestinian Authority, a spokesperson for the White House's National Security Council told Haaretz on Monday."
In other words: U.S. President Donald Trump is not angling for Palestinians to become ruled by the more moderate of the two political entities that are contesting for control over Palestine — he's not favoring The Palestinain Authority, Mahmoud Abbas, over Hamas, Ismail Haniya. He is, instead, aiming for Jews inside Israel to conquer completely the non-Jews, not only inside Israel, but also in the adjoining areas, Palestine.
Trump has now officially placed the United States on the side of Israel's Jews, for them to conquer and subdue Palestine, for Jews to rule over Palestinians, and for the residents in Palestine not to be allowed to participate in Israel's elections.
This will be very good for American firms such as Lockheed Martin, Northrop Grumman, Boeing, and General Dynamics, which depend wholly or primarily upon sales to the U.S. Government and to its allied governments, including Israel, for their profits and their net worths, their stock-market valuations. More war is essential for these firms, which sell only to these governments — governments which seek to control more land, regardless of what the residents there want, and which need to buy more weapons in order to do it.
Trump's foreign policies have been very effective.
Trump's biggest success, thus far into his Presidency, has been his sale of $400 billion (originally $350 billion) of U.S.-made weapons to the Saudi Arabian Government, which is owned by its royal family, after whom that nation is named. This sale alone is big enough to be called Trump's "jobs plan" for Americans. It is also the biggest weapons-sale in all of history. It's 400 billion dollars, not 400 million dollars; it is gigantic, and, by far, unprecedented in world-history. Consequently, anyone who would allege that he has been anything other than an extraordinary success for his constituency, the people who will be funding his 2020 re-election campaign, would be wrong. America is controlled by dollars, not by people; everything is geared to maximizing the return on investment, for the people who have invested in Trump. Increasing their net worths is his goal, and he has been stunningly successful at achieving it.
The individuals who control those corporations are also in control of those governments, via political corruption, such as the "revolving doors" between 'government service' and the private sector. If they can't control those governments, then they can't control their own finances. But if they do control those governments — and especially their own Government, the U.S. Government — then they control the very source of their own wealth. They are totally dependent upon the U.S. Government. Trump has, regarding U.S. military and diplomatic policies — the Pentagon and the State Department, and the intelligence agencies — been just as effective as the neoconservatives, the people who actually run both Parties on behalf of those firms, for those firms' owners, could have hoped. This does not mean that they won't in 2020 back an opponent of Trump, but only that Trump is issuing as many IOUs to these people as he can, and as fast as he can, and that he has been remarkably successful (unprecedented, actually) at doing that. Whereas Democrats such as Joe Biden and Eric Swalwell might contest against him for their support, no one can reasonably say that Trump has been a disappointment to the proponents of American conquest and control over the entire world — the people commonly called "neoconservatives," and all other agents of what Dwight Eisenhower called "the military-industrial complex." While those people might criticize him in order to push him even farther to the right on foreign affairs than he has been, he has been very effective for them, and he clearly is hoping that, at least regarding military policies, in America's militarized economy, those people will be satisfied for him to remain in power. That's his hope. That's his goal. It's shown by his actions, not by his mere words.
America's alliance with Israel is almost as important as America's alliance with the owners of Saudi Arabia, the Saud family. Both of those allies want the Palestinians to be conquered. And so does Trump. And, of course, so too do the people who are rotating constantly through those revolving doors, the other agents for America's rulers.
On August 9th, as reported by Amjad Jaghi of 972 Magazine, "the Israeli Air Force bombed Al-Meshal, one of the Gaza Strip's most important cultural facilities. They claim that the building — which comprises two theaters, three large halls, and a department serving the Egyptian community living in the Strip — was being used by Hamas."
On August 14th, Reuters headlined "Israeli minister confirms Netanyahu met Sisi over Gaza" and reported that "The two leaders discussed the easing of an Israeli-Egyptian blockade of Gaza, rehabilitation of its infrastructure and terms for a ceasefire." Israel said that "everything that will happen in Gaza will be done with Egyptian mediation and involvement." This means that the setting-up of Israel's control over Gaza will "be done with Egyptian mediation and involvement," but the operation of Israel's control over Gaza won't be — it'll be 100% Israeli.
For example, Sisi might be able to get Netanyahu to agree to increase the current, 85 truckloads of food daily into Gaza so as to raise Gazans' food-intake above its current "subsistence" level. Although he might try, Israel's record of violating its international agreements is even stronger than America's record for that is. But to serve PR purposes, Sisi might try. Ever since 2007, when Israel was allowing into Gaza 106 truckloads daily, that number was reduced down to this "subsistence" level.
On 1 January 2008, was secretly issued from Israel's Ministry of Defense, a document "Food Consumption in the Gaza Strip – Red Lines", in which the Ministry of Health informed them that the then-current 106 trucks daily was too much for "subsistence":
"The Ministry of Health is conducting work for calculating the minimal subsistence basket based on the Arab sector in Israel. The 'minimum basket' allows nutrition that is sufficient for subsistence without the development of malnutrition."
"The Ministry of Health estimates that the new basket will be 20% lower than the current basket [85 trucks instead of 106]."
And so it was, until 2010, when "Israel has not imposed any restrictions on the entrance of food to the Gaza Strip." And, after that, as of at least 2012, "the current policy remains shrouded in secrecy." However, (as shown at that link, where is printed a "Table 1. Entrance of trucks into Gaza"), the actual count of trucks, during the second half of 2010, was around 150 per day.
A U.N. publication "Gaza Ten Years Later", issued in July 2017, reported that: Import of goods to Gaza also dropped significantly with the imposition of the blockade in mid-2007. By 2008, the monthly average of truckloads entering Gaza had decreased by 75%17. The amount of imports slowly increased as import restrictions were gradually relaxed, with the number of trucks entering in 2015 and 2016 reaching levels similar to those prior to 2007. It is difficult to draw a parallel between 2015/2016 and 2007 however, given that due to the vast needs for post-hostilities reconstruction as well as recovery of Gaza's deteriorating infrastructure, coupled with rapid population growth, demand for import into Gaza was much higher in 2015/16 than it was prior to 2007.
The needs today are even higher than that.
Sisi might be able to win some voters if he can brag to them that he has gotten Israel to increase that number above whatever it currently has been, but it will be only for show, anyway.
Egypt is heavily committed both to the Saudi regime and to the American regime. To say that the fate of the Gazans is in the hands of Israel and of Egypt, would be to say that it's in the hands of the rulers of America and of the rulers of Saudi Arabia (the Saud family, who own that country). The rulers of Israel won't have any international backing, at all, if they don't have America's rulers supporting them. For Donald Trump to tell Benjamin Netanyahu that not only will Israel be allowed to ignore Hamas but it will even be allowed to ignore the Palestinian Authority, means that Netanyahu now has America's support no matter what Israel might do to the Gazans — and to the non-Jewish inhabitants of the West Bank.
This is excellent news for the holders of U.S. 'Defense' stocks. The more that America's 'enemies' suffer, the better it is for America's owners. This is how capitalism actually functions. Inequality is natural. That's true not only between nations, but within nations. In the natural world, losers get eaten. Justice doesn't naturally occur anywhere. To the extent that it exists anywhere, it is imposed, by the public, against the aristocracy. Within nations, justice is almost non-existent. Between nations, it is entirely non-existent. For examples: were George W. Bush and Tony Blair executed for invading and destroying Iraq in 2003? Of course not. Neither of them was even imprisoned. Nor were Obama and Sarkozy and Cameron executed for invading and destroying Libya in 2011. Those are only examples, of the basic reality.
This news-report is written so as to place a news-event into its actual context, not divorced from that, as is normal. In other words: it's news instead of propaganda (the latter of which, avoids the relevant context behind the reported event).
Amid ethnic protests, Iran warns of foreign meddling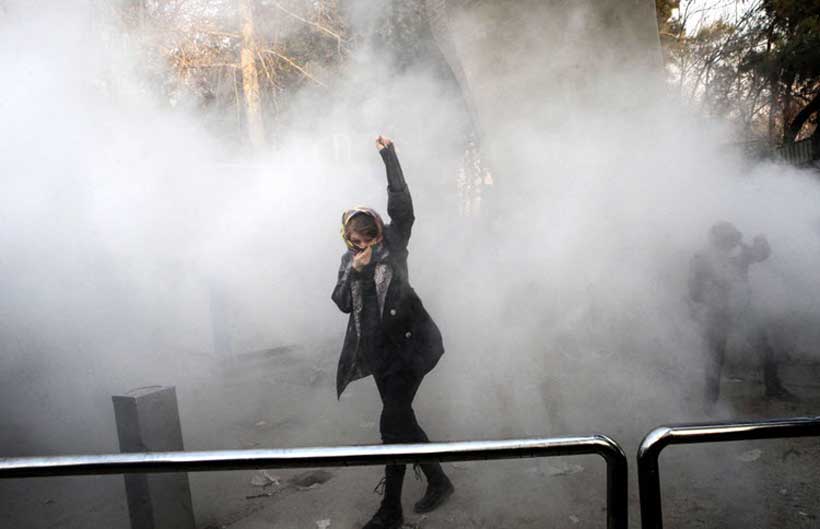 Iran has raised the spectre of a US-Saudi effort to destabilize the country by exploiting economic grievances against the backdrop of circumstantial evidence that Washington and Riyadh are playing with scenarios for stirring unrest among the Islamic republic's ethnic minorities.
Iran witnessed this weekend minority Azeri and Iranian Arab protests in soccer stadiums while the country's Revolutionary Guards Corps reported clashes with Iraq-based Iranian Kurdish insurgents.
State-run television warned in a primetime broadcast that foreign agents could turn legitimate protests stemming from domestic anger at the government's mismanagement of the economy and corruption into "incendiary calls for regime change" by inciting violence that would provoke a crackdown by security forces and give the United States fodder to tackle Iran.
"The ordinary protesting worker would be hapless in the face of such schemes, uncertain how to stop his protest from spiralling into something bigger, more radical, that he wasn't calling for," journalist Azadeh Moaveni quoted in a series of tweets the broadcast as saying.
The warning stroked with the Trump administration's strategy to escalate the protests that have been continuing for months and generate the kind of domestic pressure that would force Iran to concede by squeezing it economically with the imposition of harsh sanctions.
US officials, including President Donald J. Trump's national security advisor John Bolton, a long-time proponent of Iranian regime change, have shied away from declaring that they were seeking a change of government, but have indicated that they hoped sanctions would fuel economic discontent.
The Trump administration, after withdrawing in May from the 2015 international agreement that curbed Iran's nuclear program, this month targeted Iranian access to US dollars, trade in gold and other precious metals, and the sale to Iran of auto parts, commercial passenger aircraft, and related parts and services. A second round of sanctions in November is scheduled to restrict oil and petrochemical products.
"The pressure on the Iranian economy is significant… We continue to see demonstrations and riots in cities and towns all around Iran showing the dissatisfaction the people feel because of the strained economy." Mr. Bolton said as the first round of sanctions took effect.
Mr. Bolton insisted that US policy was to put "unprecedented pressure" on Iran to change its behaviour", not change the regime.
The implication of his remarks resembled Israeli attitudes three decades ago when officials argued that if the Palestine Liberation Organization were to recognize Israel it would no longer be the PLO but the PPLO, Part of the Palestine Liberation Organization.
In other words, the kind of policy changes the Trump administration is demanding, including an end to its ballistic program and support for regional proxies, by implication would have to involve regime change.
A string of recent, possibly unrelated incidents involving Iran's ethnic minorities coupled with various other events could suggest that the United States and Saudi Arabia covertly are also playing with separate plans developed in Washington and Riyadh to destabilize Iran by stirring unrest among non-Persian segments of the Islamic republic's population.
Mr. Bolton last year before assuming office drafted at the request of Mr. Trump's then strategic advisor, Steve Bannon, a plan that envisioned US support "for the democratic Iranian opposition," "Kurdish national aspirations in Iran, Iraq and Syria," and assistance for Baloch in the Pakistani province of Balochistan and Iran's neighbouring Sistan and Balochistan province as well as Iranian Arabs in the oil-rich Iranian province of Khuzestan.
A Saudi think tank, believed to be backed by Crown Prince Mohammed bin Salman, called in 2017 in a study for Saudi support for a low-level Baloch insurgency in Iran. Prince Mohammed vowed around the same time that "we will work so that the battle is for them in Iran, not in Saudi Arabia."
Pakistani militants have claimed that Saudi Arabia has stepped up funding of militant madrassas or religious seminaries in Balochistan that allegedly serve as havens for anti-Iranian fighters.
The head of the State Department's Office of Iranian Affairs met in Washington in June with Mustafa Hijri, head of the Kurdistan Democratic Party of Iran (KDPI), before assuming his new post as counsel general in Erbil in Iraqi Kurdistan.
Iran's Revolutionary Guards said last weekend that they had killed ten militants near the Iranian border with Iraq. "A well-equipped terrorist group … intending to infiltrate the country from the border area of Oshnavieh to foment insecurity and carry out acts of sabotage was ambushed and at least 10 terrorists were killed in a heavy clash," the Guards said.
The KDPI has recently stepped up its attacks in Iranian Kurdistan, killing nine people weeks before Mr. Hijri's meeting with Mr. Fagin. Other Kurdish groups have reported similar attacks. Several Iranian Kurdish groups are discussing ways to coordinate efforts to confront the Iranian regime.
Similarly, this weekend's ethnic soccer protests are rooted in a history of football unrest in the Iranian provinces of East Azerbaijan and Khuzestan that reflect long-standing economic and environmental grievances but also at times at least in oil-rich Khuzestan potentially had Saudi fingerprints on them.
Video clips of Azeri supporters of Tabriz-based Traktor Sazi FC chanting 'Death to the Dictator" in Tehran's Azadi stadium during a match against Esteghlal FC went viral on social media after a live broadcast on state television was muted to drown the protest out. A sports commentator blamed the loss of sound on a network disruption.
A day earlier, Iranian Arab fans clashed with security forces in a stadium in the Khuzestan capital of Ahwaz during a match between local team Foolad Khuzestan FC and Tehran's Persepolis FC. The fans reportedly shouted slogans reaffirming their Arab identity.
Saudi Arabia and other Gulf Arabs have a long history of encouraging Iranian Arab opposition and troubling the minority's relations with the government.
Iranian distrust of the country's Arab minority has been further fuelled by the fact that the People's Mujahedin Organization of Iran or Mujahedin-e-Khalq (MeK), a controversial exiled opposition group that enjoys the support of prominent serving and former Western officials, including some in the Trump administration, has taken credit for a number of the protests in Khuzestan. The group advocates the violent overthrow of the regime in Tehran.
Two of Mr. Trump's closest associates, Rudy Giuliani, his personal lawyer, and former House speaker New Gingrich, attended in June a gathering in Paris of the Mujahedin-e-Khalq.
In past years, US participants, including Mr. Bolton, were joined by Saudi Prince Turki al-Faisal, the former head of the kingdom's intelligence service and past ambassador to Britain and the United States, who is believed to often echo views that Crown Prince Mohammed bin Salman prefers not to voice himself.
"The mullahs must go, the ayatollah must go, and they must be replaced by a democratic government which Madam Rajavi represents. Freedom is right around the corner … Next year I want to have this convention in Tehran," Mr. Giuliani told this year's rally, referring to Maryam Rajavi, the leader of the Mujahedeen who is a cult figure to the group.