The Peculiarities of the Joint Comprehensive Plan of Action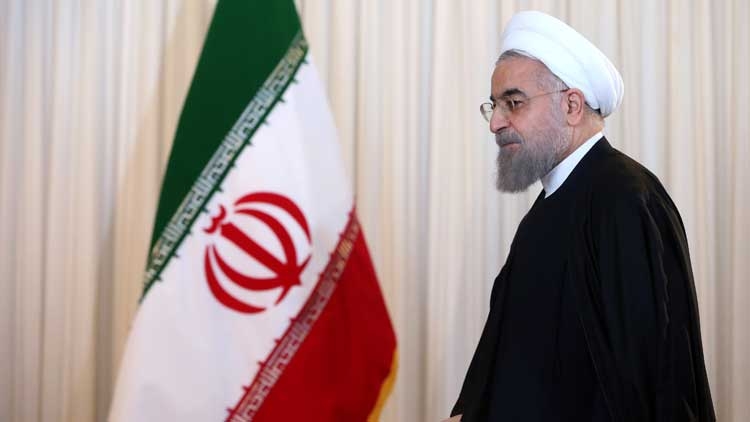 Iranian President Rohani, a pragmatist, was elected in 2013 which led to a diplomatic thaw between the Islamic Republic and the West. Finally, after 20 months of "strenuous" negotiations between Iran, the P5+1 and Iran the JCPOA on the nuclear program of Iran was reached in July 2015 to ensure that Islamic Republic's future nuclear program would be exclusively peaceful.
It was a landmark comprehensive nuclear agreement after the longest continuous negotiations with the presence of all foreign ministers of the permanent members of the United Nations Security Council. The agreement was very complex. One of the signatories, Robert J. Einhorn, a former U.S. Department of State official now at the Brookings Institution, said of the agreement: "Analysts will be pleasantly surprised. The more things are agreed to, the less opportunity there is for implementation difficulties later on." The agreement had been founded upon , and also reinforced, the Nuclear Non-Proliferation Treaty (NPT) and the International Atomic Energy Agency IAEA safeguards system.
According to several commentators, JCPOA was the first of its kind in the annals of non-proliferation and is in many aspects unique. This was the first time that the United Nations Security Council had recognized the nuclear enrichment program of a developing country –Iran–and backed an agreement (JCPOA) signed by several countries within the framework of a resolution (United Nations Security Council Resolution 2231).For the first time in the history of the United Nations, a country –Iran– was able to abolish 6 UN resolutions against it –1696, 1737, 1747, 1803, 1835, 1929– without even one day of implementing them. Sanctions against Iran was also lifted for the first time. The 159-page JCPOA document and its 5 appendixes, was the most spacious text of a multinational treaty since World War II. Throughout history of international law, this was the first and only time that a country subject to Chapter VII of the United Nations Charter –Iran– has managed to end its case and stop being subject to this chapter through diplomacy, all other cases have ended to either regime change, war or full implementation of the Security Council's decisions by the country. Iran had agreed to strict limits on its nuclear program and extensive monitoring in return for the lifting of sanctions. In addition, it was agreed that Iran would have cooperate with an inquiry looking into evidence of past work on nuclear warhead design.
A brief summary of the main points:
1.Iran will not produce weapons-grade plutonium and limit its stockpile of uranium enriched to 3.67% to 300 kilograms for the next 15 years.
2.Tehran also agreed to modernize its nuclear facilities and use them for exclusively peaceful purposes.
3.Sanctions will be gradually removed from Iran.
4.The arms embargo imposed by UN Security Council will be kept in place for five years, ban for supplying ballistic missile technologies to Iran – for eight years.
5.Experts from the International Atomic Energy Agency (IAEA) will monitor nuclear facilities in Iran for the next 25 years.
6.If any points of the agreement are violated by Iran, sanctions against the country will be renewed.
The Main Points of the JCPOA:
1.Uranium enrichment capacity
Iran's current capacity of 19,000 gas centrifuges would be reduced by more than two-thirds to 6,104, out of which just over 5,000 would actually be enriching uranium. All of them would be first-generation centrifuges based on technology going back to the 1950s. Furthermore, for the first 15 years of the deal Iran would not enrich beyond the level of 3.67% purity, low-enriched uranium (LEU) of the kind used in nuclear power stations.
2.The enriched uranium stockpile
Iran's stockpile of LEU would be reduced from its current level of about 7,500kgto 300kg, a reduction of 96%. The reduction would be achieved either by shipping the uranium abroad or by diluting it.
3.Research, development and future enrichment capacity
There would be limits on the R&D work Iran could do on advanced centrifuges, so that it could not suddenly upgrade its enrichment capacity after the first 10 years of the agreement and bring its breakout time down from one year to a few weeks almost overnight. Iran would be able to test experimental new centrifuges on a small scale according to a gradual plan.
4.Inspections
Inspectors from the International Atomic Energy Agency (IAEA) would have full access to all Iran's declared nuclear sites as at present, but with much more advanced technology than they are using now. Inspectors would be able to visit non-declared sites where they think nuclear work might be going on. A commission made up of a range of IAEA members would be set up to judge whether the inspectors' access requests are justified, and would take its decision by majority vote.
5.Investigation into past activity
Iran has agreed a "road map" with the IAEA officials by which it would provide access to facilities and people suspected of involvement in past experimental work on warhead design, managed by a centralized and covert unit, mostly before 2004. The IAEA would have to certify Iranian cooperation with the inquiry before Iran benefits from sanctions relief.
6.Sanctions relief
As Iran takes the agreed steps listed above to reduce the capacity and proliferation risk of its nuclear infrastructure, the US and EU would provide guarantees that financial and economic sanctions will be suspended or cancelled. The EU would stop its oil embargo and end its banking sanctions, and Iran would be allowed to participate in the Swift electronic banking system that is the lifeblood of international finance. Barack Obama would issue presidential waivers suspending the operation of US trade and financial sanctions.
7.A new UN security council resolution and the arms embargo
The JCPOA will be incorporated into a new security council resolution intended to replace and supersede six earlier sanctions resolutions imposed on Iran over its nuclear program. The resolution will be passed before the end of the month but the agreement will not take effect for 90 days, allowing for the domestic political review to be completed. An arms embargo on Iran would remain in place for five years, and a ban on the transfer of missile technology would stay for eight years.
On July 20,2015 the corresponding resolution on Iran's nuclear program agreement was adopted by UN Security Council.
Adoption
October 18, 2015 marks "Adoption Day" under the JCPOA – the day on which the JCPOA becomes effective and participants begin to make the necessary preparations for implementation of their JCPOA commitments. In connection with Adoption Day, on October 18, 2015, the United States President issued a memorandum directing his administration to take all appropriate preparatory measures to ensure the prompt and effective implementation of the U.S. commitments set forth in the JCPOA upon Iran's fulfillment of the requisite conditions. In particular, the US President directed the agencies to take steps to give effect to the U.S. commitments with respect to sanctions described in the JCPOA. In addition, on October 18, 2015, the Secretary of State issued contingent waivers of certain statutory sanctions provisions. These waivers were not currently in effect and will only take effect on Implementation Day.. Thus, the US was signaling Iran that the country was ready to do more than whatw as required to implement the JCPOA.
Next Steps
JCPOA 's Annex V – Implementation Plan1 which describes the sequence of the actions specified in the agreement clearly states in section A. Finalization Day (2-4) that Iran and the IAEA will start "developing necessary arrangements to implement all transparency measures provided for in this JCPOA so that such arrangements are completed, in place, and ready for implementation". Meanwhile, in accordance with the UN Security Council resolution endorsing this JCPOA, the provisions imposed in UN Security Council resolutions 1696 (2006), 1737 (2006), 1747 (2007), 1803 (2008), 1835 (2008), 1929 (2010) and 2224 (2015) will be "terminated subject to re-imposition in the event of significant nonperformance by Iran of JCPOA commitments, and specific restrictions, including restrictions regarding the transfer of proliferation sensitive goods will apply".
Thus, the onus of compliance was primarily on Iran and any failure would result in the re-imposition of the sanctions regoime under the UN. Thus, all concessions given to Iran were conditional on very strict compliance of the JCPOA.
The Role of the International Atomic Energy Agency (IAEA)
The IAEA, United Nations nuclear watchdog, had a crucial role in the implementation of the JCPOA. Theew was also separate "roadmap" agreement between Iran and the IAEA, undr which the agency would have to investigate the military dimensions of Iran's program, issue a report, and then close Iran's decade-old file within before the deal could come into effect. For sanctions on Iran to be lifted, the IAEA must first verify that e Iran had honored all its commitments under the July deal, including dismantling large numbers of its centrifuges for uranium enrichment and filling parts of its Arak nuclear site with cement. The closure of the IAEA's nuclear weaponization probe was one of the prerequisites for the implementation of the JCPA.
The IAEA conducted a 12-year long survey on Iran's nuclear program. Finally, on December 15, 2015 the IAEA closed the book on the possible military aspects of Iran's nuclear program, finding that they were limited to feasibility and scientific studies and did not proceed beyond 2009, bringing an international nuclear accord with Iran a step closer to implementation. The resolution moved Iran another step closer to large-scale sanctions relief following its deal with world powers this summer. Thus, Iran had cleared one of the nuclear deal's most important hurdles. Iran had yet to complete other provisions for implementing the deal, including removing the core of its plutonium reactor, scrapping much of its nuclear-fuel stockpile and removing thousands of centrifuges from its nuclear facilities. Iranian and U.S. officials have said that could be accomplished as early as January—one month ahead of parliamentary elections in Iran.
On December 15, 2015, IAEA Director-General Yukiya Amano confirmed that Iran was moving quickly to meet its commitments. Iran hoped to put the restrictions in place within two to three weeks. The restrictions Iran must put in place include drastically reducing the number of centrifuges installed at its underground enrichment sites, removing the core vessel of a reactor at Arak and shrinking its stockpile of enriched uranium..
Next Steps
The IAEA must verify that Iran has put the required nuclear restrictions in place for sanctions to be lifted. Iran had been racing to keep its side of the JCPOA deal. The next step was for Iran to complete the necessary preparatory steps to start implementing the JCPOA. On receipt of an IAEA report verifying that Iran had taken all actions specified in the JCPOA, the agency would then terminate the relevant resolutions it had previously passed in connection with Iran's nuclear program. This will allow Iran to participate in all IAEA technical cooperation activities, for instance. Meanwhile, Iran's president, Hassan Rouhani, said on December 16, 2015 that Iran would carry out its remaining obligations and would now dismantle some nuclear centrifuges and ship out a major portion of its stockpile of enriched uranium
Implementation Day
The Implementation Day is a major landmark in the JCPOA and will occur only once the IAEA verifies that Iran has implemented key nuclear-related measures specified in the agreement. Several preparatory steps have to be completed by Iran. This will be a major landmark, if and when it occurrs.
The Future of the JCPOA
The United States has taken a step toward lifting at least some sanctions against Iran, with U.S. Secretary of State John Kerry telling the Senate Foreign Relations Committee that Tehran is fulfilling its obligations in a "transparent" and "verifiable" way under an international agreement on its nuclear program. Kerry made the remarks on December 16, 2015. The Obama administration estimated it would not be until spring that Iran would be in compliance with the terms required for sanctions relief to begin. The sanctions, if and when, lifted would give Iran access to billions in frozen assets and oil revenue. Thus, the United States appeared poised to lift at least some sanctions against Iran — possibly as early as January 2016.
It took a great effort on the part of the US and Iran to reach this agreement. Iran made concessions in order to get rid of the sanctions regime which was crippling its economy. The people of Iran also wanted to end this confrontation with the West. The adoption of the resolution had become the breakthrough in relations between IAEA and Iran. Although, the IAEA's report strongly suggesting Iran had engaged in activities aimed at developing a nuclear bomb up until 2003 and that there was no credible sign of weapons-related work beyond 2009. Despite the finding, the international response to the report had been "muted", indicating a desire to go ahead with an agreement that "allayed fears of a wider Middle East war over Iran's nuclear ambitions, rather than dwell on its past actions".
Under the JCPOA Iran pledged never under any circumstances to seek, develop or acquire nuclear weapons, and the UN Security Council is to consider ending sanctions imposed for its NPT violations once it receives IAEA's report on verification. Once the deal was implemented, most U.S., U.N. and European Union economic and financial sanctions would be suspended, including Europe's embargo on Iranian energy. However, an arms ban will remain in replace as well as sanctions on dozens of people and companies associated with Iran's nuclear program. Iran will also have to seek permission to import so-called dual-use goods, which could be used in an illicit nuclear program. Other U.S. sanctions related to human-rights abuses and support for terror groups, including a "near-comprehensive embargo" on U.S. trade with Iran, will remain in place.
Much work lies ahead to reach this agreement and a further sustained effort will be required to implement it. It isn't gong o be easy at all. With the lifting of sanctions, Iran was poised to add a half million barrels a day to the saturated world oil supply by mid-2016, once the sanctions relief goes into effect, said Sara Vakhshouri, a senior energy fellow at the Atlantic Council think tank in Washington. Positive news on Iran's nuclear agreement with world powers "could have a psychological downward impact on the global oil prices," Vakhshouri said. "This could happen even before Iran increases its export volumes." Notwithstanding he criticisms, the JCPOA has the potential to provide stability, security and economic prosperity to Iran and thereby help stabilize a volatile region.
Behind Closed Doors: The Startling Repercussion of Saudi-Israeli Alliance
The media is fervently fueling the narrative that Saudi Arabia and Israel are on the brink of normalizing relations, a development that the United States is investing tremendous resources to realize. However, the certainty of this deal coming to fruition remains in the hands of time. Nevertheless, any such shift will undoubtedly send shockwaves throughout the region. Advocates worldwide argue that this potential alliance could usher in a new era of coherence and peace in the Middle East. Yet, the looming consequences of such a deal could cast a dark shadow over the region, hinting at turbulent times ahead.
To delve deeper into the complexities of the Middle East, it's crucial to understand the historical penetration and influence of the US and Israel in the region. This background provides a critical context for interpreting current events and potential development. In 1978, President Jimmy Carter embarked on a mission to underscore the Unites State's immense influence in the Middle East. He saw Israel and Egypt as instrumental to his objectives and invited their leaders to establish normalized relations through a series of agreements that would later be known as the Camp David Accords. The underlying premise of these accords was to restore peace and stability in the region, address the Palestinian issues, and foster harmonious relations between Israel and the Arab states. However, instead of ushering in an era of tranquility and stability, the Middle East was plunged into a vortex of instability and war following this penetration.
The Iran-Iraq war, the US invasion of Iraq, and the subsequent instability that has plagued the region can largely be traced back to the deep-seated influence and intervention of the US and Israel. This penetration, characterized by strategic alliances and political maneuvering, has left indelible marks on the geopolitical landscape of the Middle East. The ripple effects of these actions have not only sparked conflicts but also contributed to a climate of uncertainty and volatility. This complex web of relations and its repercussions continue to shape the region's dynamics, underscoring the far-reaching impact of foreign intervention.
Yet, this penetration also unleashed a cascade of complications. These included the exacerbation of sectarian tension, the rise of terrorism, the onset of revolts, rampant corruption, widespread violations of human rights, and regional instability. These multifaceted issues underscore the intricate dynamics at play in the Middle East.
When examining the annals of history, we find that the narrative of the US and Israel are marred by bloodshed, occupation, and intervention. Given this backdrop, one might question how normalizing relations between Israel and Saudi Arabia could possibly transform the region's longstanding instability from a conflict formation to a security regime. Can the myriad of problems that have plagued the region for decades simply vanish overnight? That is to say; even if the normalization of relations between Saudi Arabia and Israel is seen as inevitable, it does not necessarily promise peace and stability in the region. On the contrary, it could potentially exacerbate sectarian divisions and fuel proxy wars. The complexities of regional politics and longstanding religious and ethnic tensions mean that any shift in alliances or partnerships could have unpredictable consequences.
Moreover, the proposed deal to normalize relations between Saudi Arabia and Israel is steeped in controversy. While there is a possibility that the agreement may come to fruition, it is expected to include a mutual defense treaty, a security guarantee, assistance in developing Saudi Arabia's own civilian nuclear program, and decreased restrictions on US arms sales to Saudi Arabia. This could potentially include lifting the ban on selling F-35 fighter jets or other advanced weapons.
However, if Saudi Arabia acquires such advanced weaponry and nuclear capabilities, will it truly foster peace and stability? Or did it instead destabilize the region in unprecedented ways? Or could it be that the potential deal between Israel and Saudi Arabia hinges solely on the exchange of weaponry? Regardless of the underlying motivations, the transfer of nuclear capabilities from the US to Saudi Arabia could potentially perpetuate the cycle of militarization rather than offering solutions to the region's longstanding rivalry.
The recent reconciliation between Iran and Saudi Arabia, facilitated by China, could be undermined by the normalization of relations between Saudi Arabia and Israel. It was hoped that the reconciliation between Iran and Saudi Arabia would transform the region's security architecture (a change that has been broadly felt across the region). However, this progress could be jeopardized and provoke a more potent reaction from Iran. Iran has explicitly stated that the normalization of relations between Saudi Arabia and Israel is not only a betrayal of Palestinian causes but also a catalyst for regional instability.
Thus, Saudi Arabia stands at a crossroads, with the weight of a monumental decision pressing heavily upon its shoulders. The whisper of the populace echoes through the Kingdom, with reports indicating that over 60% of Saudis are against the idea of normalizing relations with Israel; their voices, filled with apprehension and uncertainty, cannot be ignored.
As a beacon of power in the region, Saudi Arabia's actions could sway its allies, potentially coercing them into a similar normalization with Israel. This could send ripples through the delicate balance of regional stability, especially given Iran's vehement opposition to any country in the region forging ties with Israel.
The Middle East, once a simmering cauldron of proxy wars between Iran and Saudi Arabia, had restored some semblance of control with the resumption of ties between these two countries. However, if Saudi Arabia normalizes relations with Israel, we will witness a chilling new conflict. A solitary Iran pitted against an alliance of Israel and Saudi Arabia could ignite a firestorm that engulfs the region. The potential consequences are dire and could cast a long, unending shadow over the region, plunging it into an abyss from which recovery may be impossible. The specters of such a future are a poignant reminder of the high stakes involved and the careful consideration required before taking such a step.
Erdogan's Recent Visit to Russia: What Does It Mean for Regional Politics?
Erdogan's recent visit to Russia, which took place on September 4th, 2023, carries significant implications for regional politics and global geopolitics. This high-stakes meeting between Turkish President Recep Tayyip Erdogan and Russian President Vladimir Putin came after a pivotal moment in their diplomatic relations. The focus of the discussion revolved around Ukrainian grain exports and the revival of a crucial UN- and Türkiye-brokered agreement that had been suspended during the war with Russia. Beyond grain deals, the visit encompassed a broad spectrum of geopolitical interests, energy cooperation, arms deals, and humanitarian concerns. This article offers a comprehensive analysis of the visit and its far-reaching consequences.
The Deal
In July 2022, Russia and Ukraine entered into separate agreements with Türkiye and the United Nations, creating a pathway for the export of much-needed Ukrainian grain, along with some Russian grain and fertilizer, through the Black Sea. The Initiative, in particular, permits the commercial export of food products and fertilizers (including ammonia) from three crucial Ukrainian ports located along the Black Sea – Odesa, Chornomorsk, and Yuzhny/Pivdennyi. This eagerly awaited agreement brings an end to a standoff during the wartime period, which posed a significant threat to global food security. The United Nations' initiative would facilitate the export of 22 million tons of grain and other agricultural commodities from Ukraine, a key global source of food production. These goods had been stranded in Black Sea ports due to Russia's military intervention. U.N. Secretary-General Antonio Guterres hailed this development as " a beacon of hope" for the millions of individuals who have endured substantial increases in food prices.
The Abandoned Grain Deal's Purpose
The now-abandoned grain deal was originally conceived to address the global food crisis by allowing Ukraine to export grain from its ports while the conflict with Russia persisted. Both Russia and Ukraine are prominent players in global agricultural markets, especially in commodities such as wheat, barley, corn, rapeseed, rapeseed oil, sunflower seed, and sunflower oil.
The Urgent Quest for a Revived Grain Deal: Optimism for a Revived Deal
Russian President Vladimir Putin and Turkish President Recep Tayyip Erdogan engaged in critical discussions regarding Ukrainian grain exports during their meeting in the Russian Black Sea resort of Sochi on September 4th. This meeting unfolded nearly two months after Russia withdrew from a UN- and Türkiye-mediated agreement, allowing Ukraine to export grain and other commodities from its Black Sea ports during the ongoing conflict.
President Erdogan expressed optimism regarding the prospect of resurrecting the grain deal, asserting Türkiye's belief in a swift resolution. President Putin echoed this sentiment, stating that Russia stands ready to reinstate the agreement once restrictions on its agricultural exports are lifted.
Diplomatic Maneuvers Leading to the Meeting
Prior to the Sochi summit, Türkiye's Foreign Minister Hakan Fidan conducted talks with his Russian counterpart, Sergei Lavrov, to finalize the details of Erdogan's visit and explore the potential for a new grain deal. These diplomatic engagements underscore the significance of the meeting and its potential impact.
Conditions for the Grain Deal's Revival
Putin emphasized that Russia would consider reviving the grain deal only when all the agreements pertaining to the removal of restrictions on Russian agricultural exports were fully implemented. He also countered Western claims that Russia's withdrawal from the deal had exacerbated a global food crisis, asserting that food shortages were not a direct consequence of Russia's exit.
UN's Efforts to Revive the Deal
UN Secretary-General Antonio Guterres recently revealed his efforts to revive the grain deal by presenting concrete proposals to Russian Foreign Minister Sergey Lavrov. However, Russian Ministry of Foreign Affairs spokesperson Maria Zakharova stated that Russian demands implied by the agreement had not been implemented in the previous deal, refraining from divulging further details.
Erdogan's Diplomatic Endeavor
Erdogan is actively pursuing an international diplomatic success story by restoring the agreement with Moscow that facilitated Ukraine's grain exports through the Black Sea to global markets. The termination of the deal by Moscow in July prompted Erdogan's efforts, as the previous agreement he brokered with the UN had garnered international acclaim. A successful restoration of the deal would undoubtedly place Erdogan in the international spotlight, especially as he prepares to attend the UN General Assembly later this month.
The UN's Recent Reprimand
Türkiye's reprimand by the UN Security Council, following clashes between Turkish Cypriot police and UN peacekeepers in Cyprus, has amplified Erdogan's need for a positive diplomatic atmosphere. This adds further weight to the importance of achieving a diplomatic breakthrough during his visit to Russia.
Implications for Regional Politics and Geopolitics
Erdogan's recent visit to Russia carries far-reaching implications for regional politics and the broader global geopolitical landscape. The interactions between Türkiye and Russia have drawn international attention due to their strategic positions and divergent interests in various regional conflicts.
Escalation and Alternatives in the Black Sea
Since its withdrawal from the grain deal in July, Russia has escalated tensions by engaging in Ukrainian ports with missile and drone strikes, even threatening to treat all vessels in the Black Sea as potential military targets. In response, Ukraine has announced the establishment of a humanitarian corridor as an alternative route, hugging the coast of neighboring Romania and Bulgaria.
Addressing Food Security in Africa: Russian Footstep in the Greater African Region
Following its withdrawal from the grain deal, Russia has been keen on addressing concerns in Africa regarding the impact of the deal's collapse on food security. On September 4th, President Putin announced that Russia was on the verge of reaching an agreement with six African countries, including Burkina Faso, Zimbabwe, Mali, Somalia, the Central African Republic, and Eritrea, to supply them with up to 50,000 tonnes of grain. This humanitarian gesture includes free food supply and logistical support, with deliveries expected to commence shortly.
Energy Cooperation and the Turk-Stream Pipeline
Energy cooperation is a significant facet of Russo-Turkish relations, with the TurkStream pipeline serving as a symbol of their partnership. The visit may encompass talks on expanding energy projects and their implications for regional energy security.
Arms Deals and Military Cooperation
Both Türkiye and Russia have engaged in arms deals and military cooperation in recent years. The meeting could lead future discussions on these agreements, including Türkiye's purchase of Russian S-400 missile systems, which has raised concerns among Türkiye's NATO allies and carries broader implications for regional security.
Balancing Alliances in Regional Politics
Erdogan's diplomatic balancing act between Russia and NATO, notably the United States, is another crucial aspect of his visit. Türkiye's strategic positioning as a NATO member with growing ties to Russia presents both challenges and opportunities. The meeting provides an opportunity to explore how Türkiye navigates these complex alliances.
Addressing Humanitarian Concerns
Beyond geopolitical interests, Erdogan's visit may address humanitarian concerns in the region, particularly Türkiye's role as a refuge for millions of Syrian refugees. Discussions may revolve around the refugee crisis and potential solutions.
Broader Implications for Global Politics
The outcomes of Erdogan's visit extend beyond regional politics, with potential ripple effects on global politics. The decisions and agreements reached during the meeting can have repercussions in areas where Türkiye and Russia intersect, such as Syria, Libya, and energy markets.
Conclusion: Shaping the Future of Russo-Turkish Relations
Erdogan's visit to Russia marks a crucial juncture in regional politics, underscoring Türkiye's delicate diplomatic balancing act between Russia and NATO. The revival of the grain deal and discussions on energy cooperation, arms deals, and humanitarian concerns reflect the multidimensional nature of Russo-Turkish relations. As these influential nations navigate their complex alliance, the implications extend far beyond the Black Sea region, impacting global geopolitics. The outcomes of this meeting will reverberate in areas like Syria, Libya, and energy markets, shaping the course of future regional and global political dynamics. The world watches with anticipation as Türkiye and Russia chart their course in an ever-evolving international arena.
Iran and Sudan's Rapprochement in 2023: New Changes in the Regional Geopolitics of the Middle East
The Middle East is a strategic region that connects Asia, Africa, and Europe and has significant natural resources, especially oil and gas. The Middle East is also a source of various conflicts and crises that pose threats to regional and global peace. The change in Middle East politics can shape the social and political transformations of the people and societies in the region, as well as their relations with other regions. With that, Iran and Sudan's rapprochement has brought a new dynamic into the politics of the Middle East.
Iran and Sudan have been allies since the 1989 coup that brought Omar al-Bashir to power, but their relations have been strained by the political and economic crisis in Sudan, the US sanctions on both countries and the regional rivalry with Saudi Arabia and Egypt. The rapprochement between Iran and Sudan in 2023 adds a new dimension to the regional geopolitics of the Middle East. It has strengthened Iran in the region, as it gained Sudan as a strategic ally and a potential gateway to Africa.
Currently in Sudan, the civil war erupted in April 2023 after a failed coup attempt by a faction of the military against the transitional government that replaced al-Bashir in 2019. The instability and conflict in both countries have affected their domestic and foreign policies. Iran has been facing internal challenges, such as protests, corruption, inflation, and environmental crises. Iran has also been involved in regional conflicts, such as the war in Yemen, the civil war in Syria, the tensions with Israel, and the nuclear standoff with the US. Sudan has been undergoing a political transition since the ouster of Omar al-Bashir in 2019, but the process has been disrupted by a military coup in October 2021. Sudan has also been dealing with humanitarian crises, such as food insecurity, displacement, and violence in Darfur and other regions.
By restoring ties with Sudan, Iran can expand its economic and political influence, as well as its access to natural resources and markets. Sudan can also serve as a counterweight to Saudi Arabia and Egypt, which have been hostile to Iran and have supported the opposition forces in Sudan's civil war. This has challenged the Saudi-led coalition in the region, which has been trying to contain Iran and its allies. Saudi Arabia and its partners, such as the UAE, Bahrain, and Israel, have formed a bloc to counter Iran's regional ambitions and to promote their interests. The rapprochement between Iran and Sudan can undermine their efforts and create new security threats for them. For example, Sudan can provide Iran with access to the Red Sea and the Bab al-Mandeb Strait, which are vital for Saudi Arabia's oil exports.
The change in the US outlook on the Middle East has reduced its involvement and influence in the region. The US has shifted its focus to other strategic priorities, such as countering China's rise, addressing climate change, and dealing with domestic challenges. The US has also withdrawn its troops from Afghanistan, Iraq, and Syria, and reduced its military aid and arms sales to its allies in the region. The US has also adopted a more balanced approach to the Israeli-Palestinian conflict, supporting a two-state solution and restoring aid to the Palestinians. The US has also resumed negotiations with Iran over its nuclear program, which was abandoned by the previous administration. The change in the US policy has created more space for regional actors to pursue their interests and initiatives without external interference or pressure.
Iran's interest in Sudan's Red Sea coast is mainly driven by its strategic and economic objectives. Iran wants to strengthen its influence in the region. Iran has decided to send military support to the Sudanese army in 2023, following talks between the foreign ministers of Sudan and Iran in Baku in July. Iran wants to secure the Red Sea and the Bab al-Mandeb Strait, which are vital for its oil exports and maritime trade. Iran has been hosting its naval fleets in Port Sudan for decades, to the dismay of Saudi Arabia, which lies opposite Port Sudan on the other side of the waterway. Also, Iran wants to expand its economic and political ties with other African countries, especially with the involvement of China as a mediator. China's role can help reduce tensions and violence in the region, as well as foster greater integration and cooperation.
The position that the rapprochement between Iran and Sudan has reduced the US leverage in the region, as it lost a key ally and a potential partner in Sudan. The US has been supporting the democratic transition in Sudan and has lifted some of the sanctions that were imposed on the country for its human rights violations and its support for terrorism. The US has also provided humanitarian and development assistance to Sudan, as well as diplomatic and military support to the transitional government. The US has hoped to use its influence in Sudan to advance its interests and values in the region, such as promoting peace and stability, countering extremism, and resolving the conflicts in South Sudan, Darfur, and Ethiopia. However, the rapprochement between Iran and Sudan can undermine these efforts and weaken the US position.
It has increased challenges for the US in the region, as it faces a more assertive and resilient Iran and its allies. Iran and Sudan have been subject to US sanctions for their alleged support for terrorism, human rights violations, and nuclear activities. The sanctions have hampered their trade and investment opportunities, as well as their ability to import essential goods and services. The US has been pursuing a dual-track policy of pressure and diplomacy with Iran over its nuclear program and its regional activities. The US has imposed severe sanctions on Iran and its proxies, such as Hezbollah, Hamas, and the Houthis, and has supported Israel's right to defend itself against Iranian threats. The US has sought to prevent Iran from acquiring nuclear weapons and to curb influence in the region. However, the rapprochement between Iran and Sudan can complicate these objectives and increase the risks of confrontation.
From a regional perspective, Saudi Arabia and its partners, such as the UAE, Bahrain, and Israel, have formed a coalition to counter Iran's regional ambitions and promote their interests. They have also intervened militarily in Yemen, Syria, Iraq, and Libya to support their proxies and allies. Saudi Arabia has also offered economic and military assistance to Sudan and other African countries, such as Djibouti and Somalia, in exchange for cutting ties with Iran. Previously, Sudan has been a major contributor to the Saudi-led coalition fighting against the Iran-backed Houthi rebels in Yemen since 2015, but its participation has been controversial and costly for the Sudanese people.
The easing of tensions between Riyadh and Tehran has enabled Iran to restore ties with some of the Sunni-led Arab states that were previously aligned with Saudi Arabia against Iran, such as Sudan, Oman, Iraq, and Qatar. Also, it challenges the influence of UAE and Egypt in Sudan, which have been supporting the military-led transitional government since the ouster of Omar al-Bashir in 2019. The UAE and Egypt have been wary of Iran's presence in the Red Sea and the Horn of Africa, and have sought to limit its access to ports and trade routes in the region. The Sudan-Iran rapprochement could undermine their efforts and create more competition for resources and influence in Sudan.
In conclusion, the Middle East is an arena of competition and cooperation among various regional and external powers. So, the rapprochement between Sudan and Iran has brought change in Middle East politics can alter the balance of power and interests among these actors, and create new opportunities or challenges for dialogue and partnership.