The Peculiarities of the Joint Comprehensive Plan of Action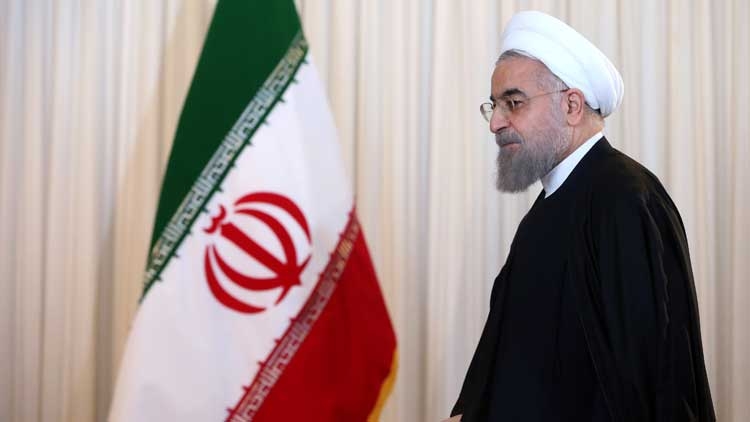 Iranian President Rohani, a pragmatist, was elected in 2013 which led to a diplomatic thaw between the Islamic Republic and the West. Finally, after 20 months of "strenuous" negotiations between Iran, the P5+1 and Iran the JCPOA on the nuclear program of Iran was reached in July 2015 to ensure that Islamic Republic's future nuclear program would be exclusively peaceful.
It was a landmark comprehensive nuclear agreement after the longest continuous negotiations with the presence of all foreign ministers of the permanent members of the United Nations Security Council. The agreement was very complex. One of the signatories, Robert J. Einhorn, a former U.S. Department of State official now at the Brookings Institution, said of the agreement: "Analysts will be pleasantly surprised. The more things are agreed to, the less opportunity there is for implementation difficulties later on." The agreement had been founded upon , and also reinforced, the Nuclear Non-Proliferation Treaty (NPT) and the International Atomic Energy Agency IAEA safeguards system.
According to several commentators, JCPOA was the first of its kind in the annals of non-proliferation and is in many aspects unique. This was the first time that the United Nations Security Council had recognized the nuclear enrichment program of a developing country –Iran–and backed an agreement (JCPOA) signed by several countries within the framework of a resolution (United Nations Security Council Resolution 2231).For the first time in the history of the United Nations, a country –Iran– was able to abolish 6 UN resolutions against it –1696, 1737, 1747, 1803, 1835, 1929– without even one day of implementing them. Sanctions against Iran was also lifted for the first time. The 159-page JCPOA document and its 5 appendixes, was the most spacious text of a multinational treaty since World War II. Throughout history of international law, this was the first and only time that a country subject to Chapter VII of the United Nations Charter –Iran– has managed to end its case and stop being subject to this chapter through diplomacy, all other cases have ended to either regime change, war or full implementation of the Security Council's decisions by the country. Iran had agreed to strict limits on its nuclear program and extensive monitoring in return for the lifting of sanctions. In addition, it was agreed that Iran would have cooperate with an inquiry looking into evidence of past work on nuclear warhead design.
A brief summary of the main points:
1.Iran will not produce weapons-grade plutonium and limit its stockpile of uranium enriched to 3.67% to 300 kilograms for the next 15 years.
2.Tehran also agreed to modernize its nuclear facilities and use them for exclusively peaceful purposes.
3.Sanctions will be gradually removed from Iran.
4.The arms embargo imposed by UN Security Council will be kept in place for five years, ban for supplying ballistic missile technologies to Iran – for eight years.
5.Experts from the International Atomic Energy Agency (IAEA) will monitor nuclear facilities in Iran for the next 25 years.
6.If any points of the agreement are violated by Iran, sanctions against the country will be renewed.
The Main Points of the JCPOA:
1.Uranium enrichment capacity
Iran's current capacity of 19,000 gas centrifuges would be reduced by more than two-thirds to 6,104, out of which just over 5,000 would actually be enriching uranium. All of them would be first-generation centrifuges based on technology going back to the 1950s. Furthermore, for the first 15 years of the deal Iran would not enrich beyond the level of 3.67% purity, low-enriched uranium (LEU) of the kind used in nuclear power stations.
2.The enriched uranium stockpile
Iran's stockpile of LEU would be reduced from its current level of about 7,500kgto 300kg, a reduction of 96%. The reduction would be achieved either by shipping the uranium abroad or by diluting it.
3.Research, development and future enrichment capacity
There would be limits on the R&D work Iran could do on advanced centrifuges, so that it could not suddenly upgrade its enrichment capacity after the first 10 years of the agreement and bring its breakout time down from one year to a few weeks almost overnight. Iran would be able to test experimental new centrifuges on a small scale according to a gradual plan.
4.Inspections
Inspectors from the International Atomic Energy Agency (IAEA) would have full access to all Iran's declared nuclear sites as at present, but with much more advanced technology than they are using now. Inspectors would be able to visit non-declared sites where they think nuclear work might be going on. A commission made up of a range of IAEA members would be set up to judge whether the inspectors' access requests are justified, and would take its decision by majority vote.
5.Investigation into past activity
Iran has agreed a "road map" with the IAEA officials by which it would provide access to facilities and people suspected of involvement in past experimental work on warhead design, managed by a centralized and covert unit, mostly before 2004. The IAEA would have to certify Iranian cooperation with the inquiry before Iran benefits from sanctions relief.
6.Sanctions relief
As Iran takes the agreed steps listed above to reduce the capacity and proliferation risk of its nuclear infrastructure, the US and EU would provide guarantees that financial and economic sanctions will be suspended or cancelled. The EU would stop its oil embargo and end its banking sanctions, and Iran would be allowed to participate in the Swift electronic banking system that is the lifeblood of international finance. Barack Obama would issue presidential waivers suspending the operation of US trade and financial sanctions.
7.A new UN security council resolution and the arms embargo
The JCPOA will be incorporated into a new security council resolution intended to replace and supersede six earlier sanctions resolutions imposed on Iran over its nuclear program. The resolution will be passed before the end of the month but the agreement will not take effect for 90 days, allowing for the domestic political review to be completed. An arms embargo on Iran would remain in place for five years, and a ban on the transfer of missile technology would stay for eight years.
On July 20,2015 the corresponding resolution on Iran's nuclear program agreement was adopted by UN Security Council.
Adoption
October 18, 2015 marks "Adoption Day" under the JCPOA – the day on which the JCPOA becomes effective and participants begin to make the necessary preparations for implementation of their JCPOA commitments. In connection with Adoption Day, on October 18, 2015, the United States President issued a memorandum directing his administration to take all appropriate preparatory measures to ensure the prompt and effective implementation of the U.S. commitments set forth in the JCPOA upon Iran's fulfillment of the requisite conditions. In particular, the US President directed the agencies to take steps to give effect to the U.S. commitments with respect to sanctions described in the JCPOA. In addition, on October 18, 2015, the Secretary of State issued contingent waivers of certain statutory sanctions provisions. These waivers were not currently in effect and will only take effect on Implementation Day.. Thus, the US was signaling Iran that the country was ready to do more than whatw as required to implement the JCPOA.
Next Steps
JCPOA 's Annex V – Implementation Plan1 which describes the sequence of the actions specified in the agreement clearly states in section A. Finalization Day (2-4) that Iran and the IAEA will start "developing necessary arrangements to implement all transparency measures provided for in this JCPOA so that such arrangements are completed, in place, and ready for implementation". Meanwhile, in accordance with the UN Security Council resolution endorsing this JCPOA, the provisions imposed in UN Security Council resolutions 1696 (2006), 1737 (2006), 1747 (2007), 1803 (2008), 1835 (2008), 1929 (2010) and 2224 (2015) will be "terminated subject to re-imposition in the event of significant nonperformance by Iran of JCPOA commitments, and specific restrictions, including restrictions regarding the transfer of proliferation sensitive goods will apply".
Thus, the onus of compliance was primarily on Iran and any failure would result in the re-imposition of the sanctions regoime under the UN. Thus, all concessions given to Iran were conditional on very strict compliance of the JCPOA.
The Role of the International Atomic Energy Agency (IAEA)
The IAEA, United Nations nuclear watchdog, had a crucial role in the implementation of the JCPOA. Theew was also separate "roadmap" agreement between Iran and the IAEA, undr which the agency would have to investigate the military dimensions of Iran's program, issue a report, and then close Iran's decade-old file within before the deal could come into effect. For sanctions on Iran to be lifted, the IAEA must first verify that e Iran had honored all its commitments under the July deal, including dismantling large numbers of its centrifuges for uranium enrichment and filling parts of its Arak nuclear site with cement. The closure of the IAEA's nuclear weaponization probe was one of the prerequisites for the implementation of the JCPA.
The IAEA conducted a 12-year long survey on Iran's nuclear program. Finally, on December 15, 2015 the IAEA closed the book on the possible military aspects of Iran's nuclear program, finding that they were limited to feasibility and scientific studies and did not proceed beyond 2009, bringing an international nuclear accord with Iran a step closer to implementation. The resolution moved Iran another step closer to large-scale sanctions relief following its deal with world powers this summer. Thus, Iran had cleared one of the nuclear deal's most important hurdles. Iran had yet to complete other provisions for implementing the deal, including removing the core of its plutonium reactor, scrapping much of its nuclear-fuel stockpile and removing thousands of centrifuges from its nuclear facilities. Iranian and U.S. officials have said that could be accomplished as early as January—one month ahead of parliamentary elections in Iran.
On December 15, 2015, IAEA Director-General Yukiya Amano confirmed that Iran was moving quickly to meet its commitments. Iran hoped to put the restrictions in place within two to three weeks. The restrictions Iran must put in place include drastically reducing the number of centrifuges installed at its underground enrichment sites, removing the core vessel of a reactor at Arak and shrinking its stockpile of enriched uranium..
Next Steps
The IAEA must verify that Iran has put the required nuclear restrictions in place for sanctions to be lifted. Iran had been racing to keep its side of the JCPOA deal. The next step was for Iran to complete the necessary preparatory steps to start implementing the JCPOA. On receipt of an IAEA report verifying that Iran had taken all actions specified in the JCPOA, the agency would then terminate the relevant resolutions it had previously passed in connection with Iran's nuclear program. This will allow Iran to participate in all IAEA technical cooperation activities, for instance. Meanwhile, Iran's president, Hassan Rouhani, said on December 16, 2015 that Iran would carry out its remaining obligations and would now dismantle some nuclear centrifuges and ship out a major portion of its stockpile of enriched uranium
Implementation Day
The Implementation Day is a major landmark in the JCPOA and will occur only once the IAEA verifies that Iran has implemented key nuclear-related measures specified in the agreement. Several preparatory steps have to be completed by Iran. This will be a major landmark, if and when it occurrs.
The Future of the JCPOA
The United States has taken a step toward lifting at least some sanctions against Iran, with U.S. Secretary of State John Kerry telling the Senate Foreign Relations Committee that Tehran is fulfilling its obligations in a "transparent" and "verifiable" way under an international agreement on its nuclear program. Kerry made the remarks on December 16, 2015. The Obama administration estimated it would not be until spring that Iran would be in compliance with the terms required for sanctions relief to begin. The sanctions, if and when, lifted would give Iran access to billions in frozen assets and oil revenue. Thus, the United States appeared poised to lift at least some sanctions against Iran — possibly as early as January 2016.
It took a great effort on the part of the US and Iran to reach this agreement. Iran made concessions in order to get rid of the sanctions regime which was crippling its economy. The people of Iran also wanted to end this confrontation with the West. The adoption of the resolution had become the breakthrough in relations between IAEA and Iran. Although, the IAEA's report strongly suggesting Iran had engaged in activities aimed at developing a nuclear bomb up until 2003 and that there was no credible sign of weapons-related work beyond 2009. Despite the finding, the international response to the report had been "muted", indicating a desire to go ahead with an agreement that "allayed fears of a wider Middle East war over Iran's nuclear ambitions, rather than dwell on its past actions".
Under the JCPOA Iran pledged never under any circumstances to seek, develop or acquire nuclear weapons, and the UN Security Council is to consider ending sanctions imposed for its NPT violations once it receives IAEA's report on verification. Once the deal was implemented, most U.S., U.N. and European Union economic and financial sanctions would be suspended, including Europe's embargo on Iranian energy. However, an arms ban will remain in replace as well as sanctions on dozens of people and companies associated with Iran's nuclear program. Iran will also have to seek permission to import so-called dual-use goods, which could be used in an illicit nuclear program. Other U.S. sanctions related to human-rights abuses and support for terror groups, including a "near-comprehensive embargo" on U.S. trade with Iran, will remain in place.
Much work lies ahead to reach this agreement and a further sustained effort will be required to implement it. It isn't gong o be easy at all. With the lifting of sanctions, Iran was poised to add a half million barrels a day to the saturated world oil supply by mid-2016, once the sanctions relief goes into effect, said Sara Vakhshouri, a senior energy fellow at the Atlantic Council think tank in Washington. Positive news on Iran's nuclear agreement with world powers "could have a psychological downward impact on the global oil prices," Vakhshouri said. "This could happen even before Iran increases its export volumes." Notwithstanding he criticisms, the JCPOA has the potential to provide stability, security and economic prosperity to Iran and thereby help stabilize a volatile region.
Saudi Arabia's Entertainment Plans: Soft Power at Work?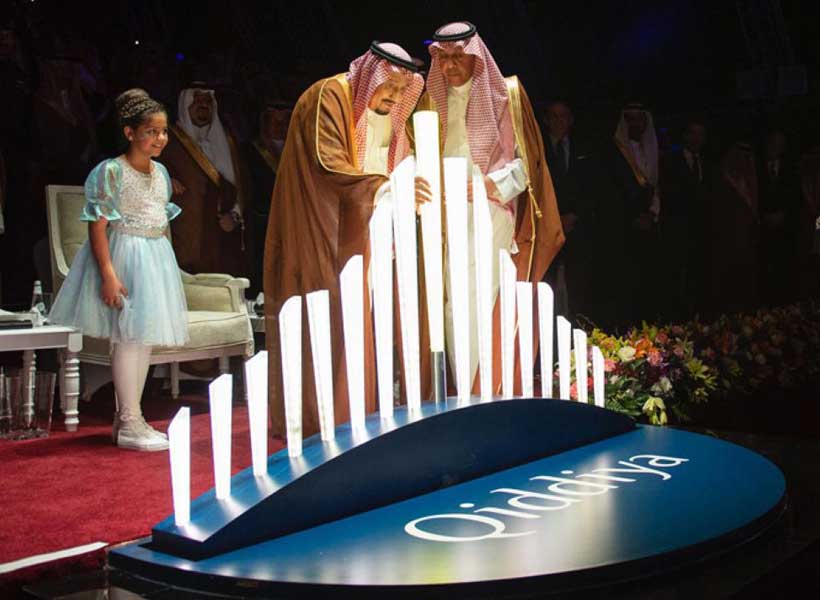 Saudi Arabia recently broke ground on its ambitious "entertainment city" known as Qiddiya, near Riyadh. The splashy launch, attended by 300 dignitaries from around the world, highlights a frequently overlooked aspect of Saudi Arabia's Vision 2030 plan: the entertainment industry as a growing economic sector. As the kingdom diversifies its economy away from reliance on petro fuels, Crown Prince Mohammed bin Salman has been keen to showcase the increasing openness of his country, promoting festivals, concerts and sports events and ending the country's 35-year ban on cinemas.
These projects are partially intended to bolster the economy and attract FDI—but not only. Saudi Arabia is also playing catch-up with other regional actors, such as Qatar and the UAE, in terms of cultural output and cultural participation. With Qiddiya and the other cultural projects in the works, Saudi is now carving out a road for itself to become a regional culture hub.
Thefirst phase of Qiddiya, which includes high-end theme parks, motor sport facilities and a safari area, is expected to be completed in 2022.  Saudi officials hope the park will draw in foreign investment and attract 17 million visitors by 2030; the final phase of the project is expected to be completed in 2035, by which point the entertainment resort will be the largest in the world, dwarfing Florida's Walt Disney World.
Beyond these financial incentives, however, the Qiddiya project is Saudi Arabia's answer to events like the Dubai Expo 2020 or the Qatar World Cup 2022 and suggests that the kingdom is trying to position itself as the next big destination for lucrative events – which also add to the idea that entertainment, culture, and innovation are key to Saudi Arabia's economic vision and success.
Vision 2030's emphasis on entertainment raises a key question: is Riyadh attempting to increase its soft power across the region in a constructive and proactive way?  The answer to that question is yes.
In the immediate future, Qatar and the UAE will remain the region's foremost entertainment and cultural hubs.  From Qatar's Islamic Museum of Art, which famous architect I.M. Pei came out of retirement to design, to Dubai's theme parks, including a $1 billion behemoth which is the world's largest indoor theme park, these two Gulf states are demonstrating their prowess to develop an arts and culture scene.  In Doha, Qatar is exemplifying its unique outlook towards world affairs by emphasizing humanitarianism and fourteen centuries of history.  Qatar is also hosting the World Cup in 2022, intended to bring Doha center-stage in the sports world. Abu Dhabi's Louvre has been referred to as "one of the world's most ambitious cultural projects", while advertisements throughout the emirate insist that the museum will cause its visitors to "see humanity in a new light".
Despite these Gulf states' head start on developing vibrant entertainment sectors, there is still room for Saudi Arabia to offer something new. For one thing, some of its neighbors are dealing with trouble in paradise: Qatar's once-strong economy is under increasing strain as the UAE, Saudi Arabia, Bahrain and Egypt boycott it; meanwhile, the company which owns many of Dubai's largest theme parks lost $302 million in 2017.
The Qiddiya project also represents a particular vision that's distinct from neighboring countries' cultural programs. Qiddiya is designed to mix desert heritage and the ethos of the past with the technological advances of the future. The intended result is to be a fusion between aspirations and building on those achievements from desert to post-modernity, on a colossal scale.
The project is crafted both to satisfy domestic demand—it includes plans to build 11,000 homes to serve as vacation homes for Riyadh residents— and to compete directly against Saudi Arabia's neighbors in the Gulf. With two-thirds of the Saudi population under the age of 35, building a thriving entertainment sector is particularly important.
The kingdom is hoping to use its idea of mixing the past with the future in Qiddiya to significantly alter the flow of tourist revenues in the Gulf. The UAE, Qatar and Bahrain rely on tourists from the Gulf and beyond for essential cash inflows—including the $30 billion a year Saudis spend on tourism abroad every year. By providing new entertainment options in-country for Saudi Arabia's citizens and residents, who pay more than any other country's citizens while on vacation, Riyadh aims to redirect some of this overseas tourism spending back into the kingdom. It's set up concrete goals to this effect, hoping to increase domestic spending on culture and entertainment from about three percent of household income to six percent. Saudi Arabia also likely hopes that Qiddiya will attract significant international tourism as well—one senior official tied the park's creation to the goal of making Riyadh one of the top 100 cities in the world to live.
Of course, it is likely to be a long wait before the kingdom itself starts producing the cultural output that will make it a real entertainment hub; after all, Saudi public schools still do not teach music, dance and theater, and the kingdom lacks music and film academies. But by taking the first steps of embracing the vast economic potential of the entertainment sector, the kingdom may well be on its way there.
Israel, Ukraine, and U.S. Crack Down Against Press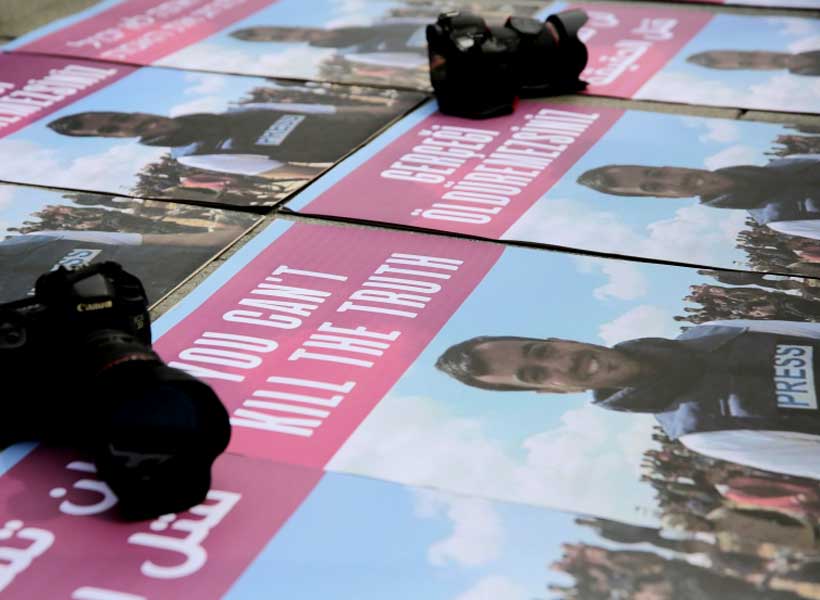 On Wednesday, May 16th, Russian Television reported recent crackdowns against the press, on the part of both Ukraine's Government and Israel's Government. One headline story, "9 journalists injured by Israeli gunfire in Gaza 'massacre', total now over 20", reported that Israel had shot dead two journalists:
"Yaser Murtaja, 31, a cameraman for Palestinian Ain Media agency, died on April 7 after he was shot by Israeli forces the previous day while covering a protest south of the Gaza Strip. He wore a blue protective vest marked 'PRESS'."
And:
"Ahmad Abu Hussein, 24, was shot by Israeli forces during a protest in the Gaza strip on April 13. He died from his injuries on April 25. He was also wearing a protective vest marked 'PRESS' at the time."
The other 18 instances were only injuries, not murders, but Israel has now made clear that any journalist who reports from the Palestinian side is fair game for Israel's army snipers — that when Palestinians demonstrate against their being blockaded into the vast Gaza prison, and journalists then report from amongst the demonstrators instead of from the side of the snipers, those journalists are fair game by the snipers, along with those demonstrators.
Some of the surviving 18 journalists are still in critical condition and could die from Israel's bullets, so the deaths to journalists might be higher than just those two.
Later in the day, RT bannered "Fist-size gunshot wounds, pulverized bones, inadmissible use of force by Israel in Gaza – HRW to RT" and presented a damning interview with the Israel & Palestine Director at Human Rights Watch.
The other crackdown has been by Ukraine. After the U.S. Obama Administration perpetrated a very bloody coup in Ukraine during February of 2014, that country has plunged by every numerical measure, and has carried out raids against newsmedia that have reported unfavorably on the installed regime. The latest such incident was reported on May 16th by Russian Television, under the headline, "US endorses Kiev's raid on Russian news agency amid international condemnation". An official of the OSCE (Organization for Security and Cooperation in Europe) stated there: "I reiterate my call on the authorities to refrain from imposing unnecessary limitations on the work of foreign journalists, which affects the free flow of information and freedom of the media." An official of the CPJ (Committee to Protect journalists) stated: "We call on Ukrainian authorities to disclose the charges and evidence they have against Vyshinsky or release him without delay. … We also call on Ukrainian authorities to stop harassing and obstructing Russian media operating in Ukraine. The criminalization of alternative news and views has no place in a democratic Ukraine." However, as reported by RT, Ukraine's Prosecutor-General called the editorial policy of the anti-regime RIA Ukraine "anti-Ukrainian" in nature, amounting to "state treason." So, the prosecutor is threatening to categorize and prosecute critical press under Ukraine's treason law.
The U.S. regime is not condemning either of its client-regimes for their crackdowns. (It cites Ukraine's supposed victimhood from "Russian propaganda" as having caused Ukraine's action, and justifies Israel's gunning-down of demonstrators and of journalists as having beeen necessary for Israel's self-defense against terrorism.) In neither instance is the U.S. dictatorship saying that this is unacceptable behavior for a government that receives large U.S. taxpayers funds. Of course, in the U.S., the mainstream press aren't allowed to report that either Israel or today's Ukraine is a dictatorship, so they don't report this, though Israel clearly is an apartheid racist-fascist (or ideologically nazi, but in their case not against Jews) regime, and Ukraine is clearly also a racist-fascist, or nazi, regime, which engages in ethnic cleansing to get rid of voters for the previous — the pre-coup — Ukrainian government. People who are selected individually by the installed regime, get driven to a big ditch, shot, with the corpses piling up there, and then the whole thing gets covered over. This is America's client-'democracy' in Ukraine, not its client-'democracy' in Israel.
May 16th also was the day when the U.S. Senate Intelligence Committee voted 10 to 5 to approve as the next CIA Director, Gina Haspel, the person who had headed torture at the CIA's black site in Thailand where Abu Zubaydah was waterboarded 83 times and blinded in one eye in order to get him to say that Saddam Hussein was behind the 9/11 attacks; and, since then, Zubaydah, who has never been in court, has been held incommunicado at Guantanamo, so that he can't testify in court or communicate with the press in any way. "The U.S. Government has never charged Zubaydah with any crime." And the person who had ordered and overseen his torture will soon head the agency for which she worked, the CIA.
Whether the U.S. regime will soon start similarly to treat its own critical press as "traitors" isn't clear, except that ever since at least the Obama Administration, and continuing now under Trump, the U.S. Government has made clear that it wants to seize and prosecute both Edward Snowden and Julian Assange for their journalistic whistleblowing, violations of "state secrets," those being anything that the regime wants to hide from the public — including things that are simply extremely embarrassing for the existing rulers. Therefore, the journalistic-lockdown step, from either Israel, or Ukraine, to U.S., would be small, for the United States itself to take, if it hasn't yet already been taken in perhaps secret ways. But at least, the Senate Intelligence Committee is strongly supportive of what the U.S. Government has been doing, and wants more of it to be done.
JCPOA in Post-US Exit: Consequences and Repercussions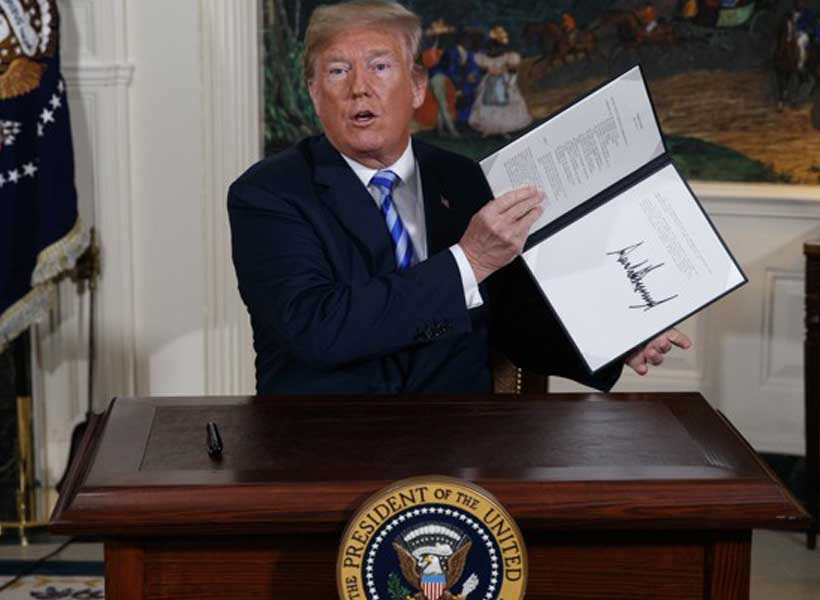 The Joint Comprehensive Plan of Action (JCPOA) or otherwise known as the Iran nuclear deal signed by the P 5+1 in 2015 was widely hailed as a landmark achievement made possible by sincere dialogue and diplomacy. Indeed, the agreement is to a greater extent an achievement of the nuclear non-proliferation regime that helped checked the increasingly disturbing power symmetry in the Middle East which in return has managed to contain the transformation of low intensity conflicts into all out wars. A relative stability is the hallmark which resulted from JCPOA in the Middle East which is extremely volatile region of the world. A vital question is: how these achievements are going to be affected by the US withdrawal from it?
The US withdrawal from JCPOA will adversely affect the aforementioned three areas of its accumulative achievement with variant degree. First, it has negative consequences for the norm that negotiated settlements in international arenas has the potential and lasting credibility to minimize violence or other coercive means led by war. The momentum and confidence the diplomatic means have garnered in post- JCPOA scenario will come to the crushing halt. The sealed and mutually agreed upon agreements in international arena especially in which the US is the potential party, will come under extreme scrutiny leading to an environment of gross trust deficit. Therefore, on the first instance this withdrawal has negative lasting consequences for the diplomatic norms in itself.
Secondly, US exist from the deal does not augur well for the nascent nuclear non-proliferation regime. This regime has a dearth of good precedents like the JCPOA which has deterred a nation from acquiring and operationalizing nuclear weapons as is the case with Iran. Keeping in view this backdrop of this institution, JCPOA has been its glaring example wherein it has managed to successfully convince a nation to not pursue the path which leads towards the nuclear weapons. Therefore, the US withdrawal has shaken the confidence of the non-proliferation regime to its core. It has engendered a split among the leading nations who were acting as sort of de facto executive to enforce the agreements on the nuclear ambitious states. Therefore, this US withdrawal has undoubtedly far reaching repercussions for the non-proliferation as an institution. This development may affect the nature and its future development as an institutional mechanism to deter the recalcitrant states to change their course regarding the nuclear weapons.
Thirdly, in relation to the above mentioned negative consequences on diplomacy and nuclear non-proliferation regime, the US withdrawal from the deal has far serious security ramifications for the volatile and conflict ridden Middle East. It has multiplied the prospects of all-out war between Iran and its regional rivals on one hand and Iran and Israel on the other hand. Just tonight the announcement of Trump exiting JCPOA and the Israeli aggression on Syrian military bases substantiates the assertion that there exists a correlation between this US withdrawal and the Zionist regime`s regional hegemonic designs. It has extremely positive message for the Saudi Arabia. The impulsive and overambitious Crown Prince Muhammad bin Salman (MBS) went on extended tours in the US and Europe to convince Western leadership that Iran should be contained.  Therefore, element of stability in the region – contained low intensity conflicts – got serious motivation to turn into all-out-wars  with non-exclusion of nuclear options at the disposal of Zionist regime in the Middle East. The Middle Eastern region with this exit of the US is going to observe substantial turmoil in the months to come which will have some extra regional ramifications.
As a conclusion it could be argued that the US exit has some far reaching repercussions for the diplomatic norms, non-proliferation regime and above all for the volatile Middle Eastern region. All these ramifications resulted from the US withdrawal will also in return have some serious consequences internally and externally. The status of the US as the sole super power of the world will be diminished with this decision. It will create an unbridgeable gap in the West. Henceforth, the EU foreign will be more autonomous, integrated and autonomous in her conduct.