A brief analysis on Global South's paradigms: Global Governance Case
From scheduled jet airline services to millions of bookings simultaneously around the world, experiencing foreign exchange turnover $3,500 billion in a daily basis, a broadcast of CNN reaching 260 million households within a second, on the other hand, several airplane crashes or computer viruses which are designed by an individual who knocks off a bank account at the diametrically opposite geography in the world…
These facts are being considered as a daily routine for most communities without interrogating the insight of these facts, however, a combination of forenamed practices also poses a challenge for our reality and our perception on reality: namely globalization. To describe the phenomenon, liberalists argue that its main focus is the economic interconnectedness of actors while political realists put forward inter-state activities in terms of core-periphery relations. Nevertheless, the mutual opinion which they agree on is that intensification of supra-territoriality in the 21st-century world affairs and the decline in statism promoted the notion of global governance which emphasizes polycentric governance notion. Since the consensus has been reached by many scholars, accessing a coherent basis for operational polycentric global governance and actors of the concept have become prominent variables. From this perspective, understanding Global South is the key component to launch a more inclusionary and functioning system.
In the contemporary world, it is a fact that multinational actors and NGOs have an ability to act beyond the defined borders. For instance, agencies who are heads of global financial and communicational companies like Shell and General Motors or non-governmental organizations such as Greenpeace and Amnesty International have the capacity to lobbying and involving decision-making mechanisms, shaping future global agenda on various topics from ecological preservation to transcontinental agreements. Equivalent practices are recognized as the primary characteristics of globalization also known as the post-Westphalian state model. Before the post-Westphalian understanding, the majority of states were functioning as Scholte argued "Westphalian sovereignty held that each state would exercise supreme, comprehensive, unqualified and exclusive rule over its territorial jurisdiction" (2005, p.188). This notion of centralised and incontestable state authority dominated world affairs for almost four hundred years, however, as a result of a decline in statism, the state has transformed itself into a polycentric and more transparent model that authority has become a questionable concept by states' "citizens". More significantly, the state authority has recognized its society as rulers, not the subjects to be ruled. In this sense, states are expected to adopt and internalize some patterns such as an efficient social welfare system, avoiding unnecessary armed conflicts or defend its domestic interest by collaborating through foreign investors. Thus, obsolescence of statism has been proposed as a new outlook which paved the way for polycentric global governance driven by reconstructed intrastate relations and capable agencies in the system.
Apart from all these progress, there is Global South where the historical development of state-state and citizen-state relations are fairly dissimilar in comparison with the Global North case which limits Global South's contribution to the global governance. To specify most diversified inspirations on global governance, nation-building myth can be elaborated. It is assumed that the idea of nation is standardized by a common language, law, religion and territory. Furthermore, discussion maintains as such "Longevity, effectiveness, and successful mythmaking are essential ingredients of the state legitimacy formula" (ed. Aydinli & Rosenau, 2005). From this viewpoint, industrialized countries in Global North, namely in Europe and North America, have had the stage and considerable material and intellectual capability to accomplish communal nexus and to form collective myths which ended up with the foundation of the EU, NATO and suchlike bodies which substantially contribute to global governance at the moment. However, most of the countries in Global South, particularly the Third World countries, are far beyond reaching such an integrity with their neighbors since the Third World emancipation has been started in mid-18th century up to mid-20th century. According to Scholte, "National identities in the South developed largely through opposition to colonial rule" (2005, p.132). It can be deducted from the argument, there is no wonder that components and historical developments of the post-Westphalian state structure sound unacquainted advancements to communities in Global South which have established their national identities against the predecessors of post-Westphalian argument. In fact, as Scholte argues, "polycentrism both captures the multi-sited character of current governance and invites an exploration of the interplay between sites" (2005, p. 187). Nevertheless, within this North-South framework, approaches to the global governance do not highlight inclusive skeletons of the notion and support the polycentrism idea which ensures practical basis on the topic since interplay between states are mainly based on one-sided view and the social cognitions are immensely dissimilar.
Secondly, another core element of the global governance is a civil society that assists to exceed the polycentric point of view by the masses whose constitutional rights and liberties are not evaluated as low politics any longer thanks to the changing state dynamics. At this point, Scholte argues that "The shift from statism to polycentrism has prompted changes in the object of civil society activity away from the state alone to a multi-scalar and diffuse governance apparatus" (2005, p. 186). Within this context, civil society is principally organized around NGOs and empowering them to act on the legitimate basis in order to monitor events at the UN or the WTO; also lobbying to remark various concerns as well as proposals. Yet, the participation of Global North to civil society activities are much influential than Global South because the state transformation of the Third World has not been experienced comprehensively. Since colonial ties of Global South were not broken off until the mid-20th century, the state reconstruction process building upon social evolutions of communities has not taken place in most Global South countries. Scholte mentions that "National-territorial constituencies remain very important, but raison d'état has become more than raison de la nation" (2005, p. 194). The situation is a meaningful fact for societies in Global North but not for authoritarian regimes of Global South which control and intentionally restricts its citizens' participation to civil initiatives. In other words, the polycentric outlook in the global governance which apprehends the compact interaction between states, actors and agencies has to concentrate on civil society of Global South and critically approach to understand the limited dynamics towards the concepts.
In light of the aforementioned explanations, it can be claimed that globalization has broadened our outlooks both on the world affairs and societal relations. This domain also revitalizes academic dialogues taking a shape around how to explain and expand the global governance idea in a more effective and functional way. Accordingly, if the global governance is analyzed to offer polycentric and inclusionary solutions addressing world-wide difficulties or, at least, catalyzes the delicate issues, understanding characteristics of actors and making an effort for their ongoing emancipation on nation building phenomenon and civil society case play a crucial role. Therefore, Global South constitutes a key paradigm for the better global governance.
Cutting Distances with a Cricket Stump
Sports are the common threads that bind people and countries together. The interlocking rings of the Olympics rings symbolize the coming together of all nations. The former US President Nixon successfully used "ping-pong diplomacy" to open the US-China relationship leading the US to lift embargo against China on June 10, 1971. Cricket has been used in a similar manner to bring together the people of different countries, especially South Asians. Sport in South Asia is a significant part of culture. For South Asians, it is not only a sport but part of their collective identity. Some legends of Cricket in South Asia like Imran Khan, Sachin Tendulkar, Waseem Akram, Sunil Gavaskar, Kumar Sangakkara, Shahid Afridi, Shakaib Al Hasan, Shoaib Akhtar and Virat Kohli are the household names. Though, Pakistan is known as the manufacturer of the official FIFA World Cup ball, football is not popular in Pakistan. Pakistan has remained world champions in Squash, Hockey, Cricket, Snookers, Kabaddi and many other individual events of athletics, yet cricket is the most sought-after sport in Pakistan despite bottlenecks like terrorism and COVID-19.
While the overall sports spectrum went down, Pakistani cricket maintained its presence in cricketing world. Since last few years, Pakistani cricket team has been able to revive and reinvent itself internationally. I remember one of the slogans during Independence Cup 2017 in Lahore that said "It is not Pakistan vs. World, it is Pakistan vs. Terrorism". In Pakistan, cricket is also a measure of national strength. Pakistan's cricket teams take part in domestic competitions such as the Quaid-e-Azam Trophy, the Patron's Trophy, ABN-AMRO Twenty-20 Cup, and the ABN-AMRO Champions Trophy. In 2015, Pakistan Cricket Board (PCB) organized a franchise based T20 cricket league known as the Pakistan Super League (PSL). The two seasons of PSL, 2020 and 2021 are held entirely by PCB. Additionally, Mr. Imran Khan, incumbent Prime Minister of Pakistan has conceived the new basic structure of the game in country.
Pakistan-World Champion
Pakistan has won international cricket events, which include the 1992 Cricket World Cup, the 2009 ICC World Twenty20 and the 2017 ICC Champions Trophy besides finishing as runner-up in the 1999 Cricket World Cup and the 2007 ICC World Twenty20. Women's cricket is also very popular, with KiranBaluch holding the current record of the highest score in a women's test match with her innings of 242. Mr. Imran Khan has the honour of leading Pakistan national cricket team which won the 1992 Cricket World Cup. In 2010, he was also inducted into International Cricket Council's Hall of Fame.
Hitting Balls not Borders
In South Asia, cricket and politics are interwoven. Wars have been fought and conflicts have been de-escalated alongside the bat hitting ball. The history of India-Pakistan relations did not inspire confidence in rebuilding relations through non-political means. However, the cricket matches between them are loaded with deeper political and diplomatic meaning.
From 1947 to 1965 only three test series were played between India and Pakistan. The 1965 and 1971 wars led to complete stoppage of cricket exchanges between two countries and there was a very little window to use cricket as a tool to maintain goodwill. After a gap of 17 years, cricket was resumed between them in 1978. The first instance of cricket diplomacy was in 1987 when General Zia-Ul-Haq visited India to attend a test match in Jaipur, and the resulting diplomatic dialogue cooled relations. In 2004, Prime Minister of India, Atal Bihari Vajpayee, went to Pakistan to attend the South Asian Association for Regional Cooperation (SAARC) summit. He also allowed Indian cricket team to visit Pakistan to play and advised the cricketers to not only win the matches, but also the hearts of Pakistani public. Over the next three years, the two countries played each other three times. Cricket diplomacy again emerged when then-Indian Prime Minister Manmohan Singh and his Pakistani counterpart, Yousuf Raza Gilani, met each other for the World Cup 2011 semifinal between India and Pakistan. Peace talks started again and Pakistan toured India in December 2012 for a T20 and three One Day Internationals (ODIs). The efficacy of cricket diplomacy in Indo-Pak relations can also be gauged from the fact that it brought both states to the negotiating table to manage the issue of Jammu & Kashmir (J&K).
All for One and One for All
Any major international sporting event like a World Cup gives one a sense of belonging to a larger global community. Sportsmen have always been successful goodwill ambassadors for any country and have admirers across borders. Fans' love for cricket break all barriers that is why the peacekeepers see cricket as a tool to bind people together. Despite tensions, Pakistani fans recently celebrated India's historic win over Australia. Nelson Mandela also believed that "Sport can create hope where once there was only despair. It is more powerful than government in breaking down racial barriers."In short, a link between international cricket's revival and national resilience need to be established. Restarting international cricket in South Asia would enhance the opportunity to establish aspired will of peace and prosperity.
Can diplomats be proactive online without becoming "wolf-warrior"?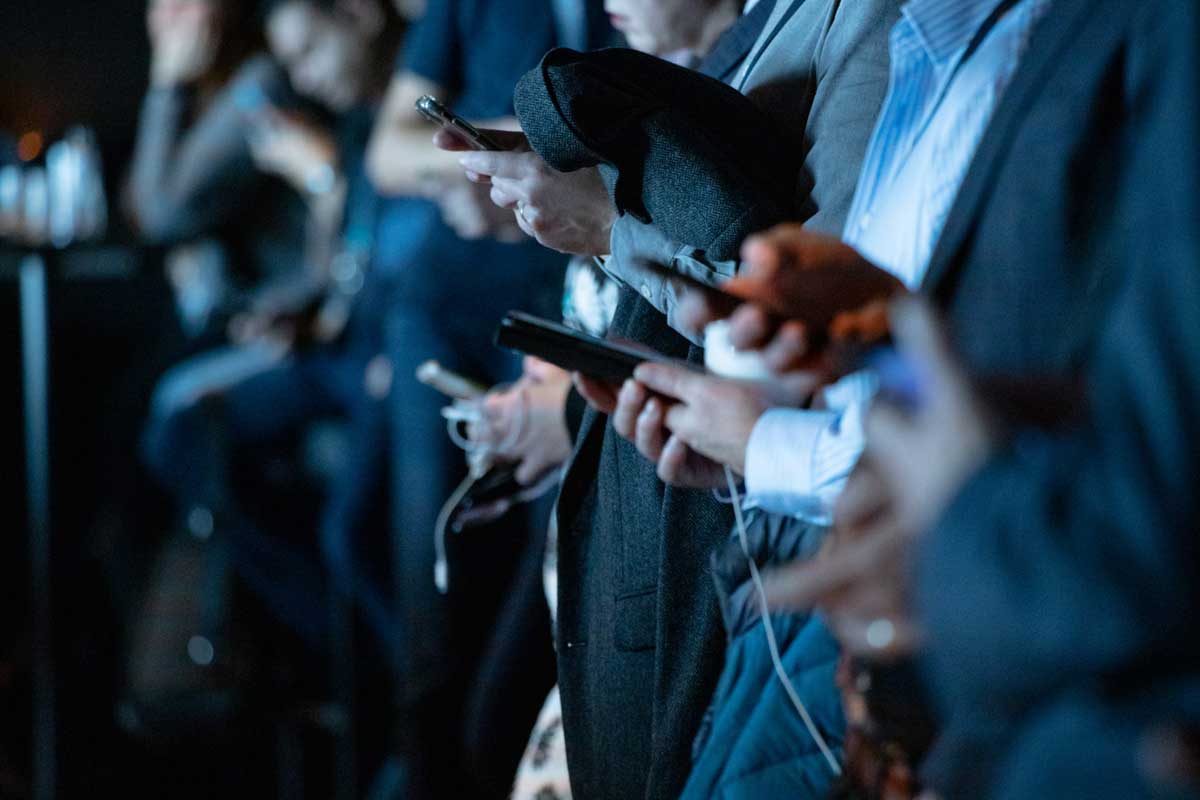 With the increasingly important digital world, traditional, offline tools and approaches are becoming less and less sufficient and effective in shaping the public conversation, influencing the global or national public opinion, and obtaining trust.
As a part of reform that veers towards revolution in a domain well known for its adherence to norms, today's diplomacy is also experiencing functional changes in terms of what strategic communications means in the digital environment. As we are witnessing lately, the emerging diplomatic virtual presence has become a significant part of public diplomacy and policy.
Today, the undeniable power of social media lies in its fundamental role of linking the public and political sphere as part of a worldwide conversation. It is notable that the general reason behind its effectiveness and the steep rise of adoption lie in the power of this environment of building strong brands and credibility. This certainly is today's Zeitgeist and involves the systematic cultivation of the attempt to influence the public opinion with every single action and to boost social legitimacy, in a more and more interconnected world that seeks to turn individual gestures and actions into symbols.
However, does this fully explain why social media is becoming an emerging playground for sarcasm and open battlefield for a digital war of accusations and threats?
One of founders of today's Twiplomacy phenomenon is the former US president, Donald Trump, who proved to be, for better or worse, one of the most vigorous and captivating presences on social media among world leaders. What is striking in this is the gradual increase in the adoption of the new diplomatic style, known as the Wolf-warrior approach, which gained prominence in the context of the COVID-19 crisis and Chinese presence in the social media. This approach, which originated from a Chinese patriotic movie, in which the main mission of the warrior is fighting back foreigners, is characterized by a more aggressive and assertive style of conducting foreign policy.
It is argued by some that this approach is not being adopted in order to display authoritarian tendencies and to project but rather it is more often adopted by Chinese diplomats as a defense response to the repeated attacks and accusations. It seemed to be the straw that broke the camel's back. Drastic times call for drastic measures?
Either way, the US-China digital war leads to questioning the adequate behavioral approaches to addressing the continuous global power competition and diplomatic tensions. Assertive and offensive or proactive? What makes a wolf-warrior and where do we draw the line?
When credibility and national identity are under threat, assertive approaches seem to come in handy when defending one's stance and strengthening confidence. We know it very well from the Chinese ancient wisdom: project strength when you are weak. This general principle applies to political stances and authority in advancing agendas, as well as preserving independence in hegemonic environments. However, when increased assertiveness is taken down the wrong road, the world ends up being divided into conflicting blocs. While proactiveness is certainly the adequate modus operandi to overcome such blockages and prevent escalating disputes from bouncing back, the line is certainly crossed when it reaches bullying and propaganda levels.
What is the smart and well-balanced dose of actions when interests and sovereignty come first? Assertiveness or smart power?
Proactiveness and high reliance on social media can also be channeled into advancing one's objectives and consolidating strategic gains through smart use of power or through soft power. One of the best examples of this strategy is India's Prime Minister Narendra Modi, who's presence on Twitter proves that, most of the time, the tone defines the effectiveness of the message and that balance is to be preferred to unhinged assertiveness. In the end, the art of persuasion is not limited to the right choice of words and actions here and now but also includes the challenging task of building trust in the long run.

China-India Vaccine Diplomacy – Will Pakistan Learn From Neighbors?
Modern infectious diseases and viruses have stimulated anew war and conflict along with poverty, counterurbanization (deurbanization), and climate change that need freshassessment in international relation arena. International cooperation for objective of infectiousdisease control goes back to atleast the 14th century, and to the later date of 1851, when Europe held its first International Sanitary Conference for multilateral cooperation to prevent the spread of cholera and yellow fever. Beginning in 2000, vaccine became cohesive as key tools in helping developing countries to achieve MDGs. In 2007, foreign ministers from seven countries issued the landmark "Oslo Ministerial Declaration" that formally linked health to foreign policy. Yet,in the past, there have been very few moments, as CoVID19, that assimilated such a huge number and variety of the world's state actors at diplomatic front. The coronavirus vaccine – one of the world's most in-demand commodities – has become a new currency for "Vaccine Diplomacy". Vaccine diplomacy is not only the use of vaccine to increase diplomatic relationship and influence other countries but also, from a strategic perspective, vaccine access opens the door to expand long-term health security provisions.
China, one of the first countries to make a diplomatic vaccine push, promised to help developed and developing countries.Since the start of the pandemic, China used medical supplies to pursue foreign policy gains, sent masks and protective equipment to hard-hit territories,at present distributing vaccine.The vaccine diplomacy is a expansion of China's endeavors to frame itself as the solution to the pandemic. Since the early days of the CoVID19 outbreak, China's President Xi Jinping has focused on publicizing Chinese efforts to supply medical aid worldwide. China's planeloads of CoVID19 donations including hospital gowns, nasal swabs, and surgical masks etc. – were regardedoptimistically, especially in developing countries. In addition, Chinese government sent experts to support medical personnel across the continent.Correspondingly, the Serum Institute of India, one of the world's largest vaccine producers,produced Covishield, developed by Oxford-AstraZeneca. India's Foreign Minister S. Jaishankar said it plans to supply CoVID19 vaccine to 49 countries in Asia, Africa, Latin America, and the Caribbean. So far, the country has been distributed 22.9 million doses under its "Vaccine Maitri" (Vaccine Friendship)initiative. Mr. Jaishankar also announced a gift of 2 lakh vaccine doses for about 90,000 U.N. peacekeepers serving in numerous hotspots around the world.
The vaccine race has become a new domain for China-India strategic competition. China's whole state apparatus is behind the drive and Beijing sprang into action "Health Silk Road" through the cooperation channels of its Belt and Road Initiative (BRI). Moritz Rudolf (German Institute for International and Security Affairs) says, "Health was one of the many subtopics of the BRI. With the pandemic, it has become the main focus". On the other hand, C. Raja Mohan, (Director, Institute of South Asian Studies at the National University of Singapore) said, "There is no way India can match China on a lot of issues, but in this particular case, because of India's pharmaceutical infrastructure, India is in a good position".In reality, both countries arecontemplating vaccine diplomacy as a matter of national pride and soft-power projection.
In Pakistan, the power of vaccine diplomacy has been underexplored despite the successful facts that included promoting peace between the Cold War powers of the 1950s and 1960s.The historical and modern-day track records of vaccine diplomacy are impressive. But, it has not yet led to an overarching framework for its expanded role in foreign policy of Pakistan. At the moment, the Ministry of Foreign Affairs, the Ministry of National Health Services, Regulations and Coordination, and National Command and Operation Center should establish vaccine diplomacy framework and play an imperative role in promoting international health agreements between Pakistan and governments throughout the world. Vaccine diplomacy will not only enhance Pakistan's reputation in international arena but also blunt the propaganda of anti-Pakistan forces within boarder and abroad. Consequently, vaccine diplomacy activities should integrated into the foreign policy of Pakistan.