A brief analysis on Global South's paradigms: Global Governance Case
From scheduled jet airline services to millions of bookings simultaneously around the world, experiencing foreign exchange turnover $3,500 billion in a daily basis, a broadcast of CNN reaching 260 million households within a second, on the other hand, several airplane crashes or computer viruses which are designed by an individual who knocks off a bank account at the diametrically opposite geography in the world…
These facts are being considered as a daily routine for most communities without interrogating the insight of these facts, however, a combination of forenamed practices also poses a challenge for our reality and our perception on reality: namely globalization. To describe the phenomenon, liberalists argue that its main focus is the economic interconnectedness of actors while political realists put forward inter-state activities in terms of core-periphery relations. Nevertheless, the mutual opinion which they agree on is that intensification of supra-territoriality in the 21st-century world affairs and the decline in statism promoted the notion of global governance which emphasizes polycentric governance notion. Since the consensus has been reached by many scholars, accessing a coherent basis for operational polycentric global governance and actors of the concept have become prominent variables. From this perspective, understanding Global South is the key component to launch a more inclusionary and functioning system.
In the contemporary world, it is a fact that multinational actors and NGOs have an ability to act beyond the defined borders. For instance, agencies who are heads of global financial and communicational companies like Shell and General Motors or non-governmental organizations such as Greenpeace and Amnesty International have the capacity to lobbying and involving decision-making mechanisms, shaping future global agenda on various topics from ecological preservation to transcontinental agreements. Equivalent practices are recognized as the primary characteristics of globalization also known as the post-Westphalian state model. Before the post-Westphalian understanding, the majority of states were functioning as Scholte argued "Westphalian sovereignty held that each state would exercise supreme, comprehensive, unqualified and exclusive rule over its territorial jurisdiction" (2005, p.188). This notion of centralised and incontestable state authority dominated world affairs for almost four hundred years, however, as a result of a decline in statism, the state has transformed itself into a polycentric and more transparent model that authority has become a questionable concept by states' "citizens". More significantly, the state authority has recognized its society as rulers, not the subjects to be ruled. In this sense, states are expected to adopt and internalize some patterns such as an efficient social welfare system, avoiding unnecessary armed conflicts or defend its domestic interest by collaborating through foreign investors. Thus, obsolescence of statism has been proposed as a new outlook which paved the way for polycentric global governance driven by reconstructed intrastate relations and capable agencies in the system.
Apart from all these progress, there is Global South where the historical development of state-state and citizen-state relations are fairly dissimilar in comparison with the Global North case which limits Global South's contribution to the global governance. To specify most diversified inspirations on global governance, nation-building myth can be elaborated. It is assumed that the idea of nation is standardized by a common language, law, religion and territory. Furthermore, discussion maintains as such "Longevity, effectiveness, and successful mythmaking are essential ingredients of the state legitimacy formula" (ed. Aydinli & Rosenau, 2005). From this viewpoint, industrialized countries in Global North, namely in Europe and North America, have had the stage and considerable material and intellectual capability to accomplish communal nexus and to form collective myths which ended up with the foundation of the EU, NATO and suchlike bodies which substantially contribute to global governance at the moment. However, most of the countries in Global South, particularly the Third World countries, are far beyond reaching such an integrity with their neighbors since the Third World emancipation has been started in mid-18th century up to mid-20th century. According to Scholte, "National identities in the South developed largely through opposition to colonial rule" (2005, p.132). It can be deducted from the argument, there is no wonder that components and historical developments of the post-Westphalian state structure sound unacquainted advancements to communities in Global South which have established their national identities against the predecessors of post-Westphalian argument. In fact, as Scholte argues, "polycentrism both captures the multi-sited character of current governance and invites an exploration of the interplay between sites" (2005, p. 187). Nevertheless, within this North-South framework, approaches to the global governance do not highlight inclusive skeletons of the notion and support the polycentrism idea which ensures practical basis on the topic since interplay between states are mainly based on one-sided view and the social cognitions are immensely dissimilar.
Secondly, another core element of the global governance is a civil society that assists to exceed the polycentric point of view by the masses whose constitutional rights and liberties are not evaluated as low politics any longer thanks to the changing state dynamics. At this point, Scholte argues that "The shift from statism to polycentrism has prompted changes in the object of civil society activity away from the state alone to a multi-scalar and diffuse governance apparatus" (2005, p. 186). Within this context, civil society is principally organized around NGOs and empowering them to act on the legitimate basis in order to monitor events at the UN or the WTO; also lobbying to remark various concerns as well as proposals. Yet, the participation of Global North to civil society activities are much influential than Global South because the state transformation of the Third World has not been experienced comprehensively. Since colonial ties of Global South were not broken off until the mid-20th century, the state reconstruction process building upon social evolutions of communities has not taken place in most Global South countries. Scholte mentions that "National-territorial constituencies remain very important, but raison d'état has become more than raison de la nation" (2005, p. 194). The situation is a meaningful fact for societies in Global North but not for authoritarian regimes of Global South which control and intentionally restricts its citizens' participation to civil initiatives. In other words, the polycentric outlook in the global governance which apprehends the compact interaction between states, actors and agencies has to concentrate on civil society of Global South and critically approach to understand the limited dynamics towards the concepts.
In light of the aforementioned explanations, it can be claimed that globalization has broadened our outlooks both on the world affairs and societal relations. This domain also revitalizes academic dialogues taking a shape around how to explain and expand the global governance idea in a more effective and functional way. Accordingly, if the global governance is analyzed to offer polycentric and inclusionary solutions addressing world-wide difficulties or, at least, catalyzes the delicate issues, understanding characteristics of actors and making an effort for their ongoing emancipation on nation building phenomenon and civil society case play a crucial role. Therefore, Global South constitutes a key paradigm for the better global governance.
Helsinki Spirit Revisited
"DIPLOMACY IS AN ART". "Bring young people to play leadership roles".-H.E. Mr. Lamberto Zannier
As part of the Geneva Lecture Series concepted and conducted by prof. Anis H. Bajrektarevic, former Secretary-General of the Organization for Security and Cooperation in Europe (OSCE), Amb. Lamberto Zannier gave a highly mesmerizing and content intensive lecture for the faculty members and Geneva-based diplomats.* Excellency Zannier outlined his view on current affairs as the first speaker of the newly created executive program on world politics and diplomacy (EMIRGP).
H.E. Ambassador Mr. Lamberto Zannier is a distinguished Expert at OSCE Parliamentary Assembly, a career diplomat with high-level experience in the Italian Foreign Service and in International Organizations, namely NATO and UN specialized agencies, mainly specializing in multilateral and security affairs. Before joining the OSCE Parliamentary Assembly in September 2020, H.E. served as OSCE High Commissioner on National Minorities (2017 – 2020), OSCE Secretary General (2011 – 2017), UN Special Representative for Kosovo with the rank of UN Under-Secretary-General (2008 – 2011), Director of the OSCE Conflict Prevention Centre (2002 – 2006).
Ambassador Zannier has been a member of the Board of Trustees of the OSCE Academy in Bishkek, the Advisory Board of the Geneva Centre for the Democratic Control of Armed Forces (DCAF) and the EU ISS Board of Directors. Ambassador Zannier holds a law degree and an honorary degree in International and Diplomatic Sciences from the University of Trieste, Italy. His Excellency has authored a number of publications on security, conflict prevention and crisis management issues.
During his lecture, Ambassador Zannier gave a comprehensive analysis of the current security issues in Europe, in which he discussed a number of topics, such as: global politics; OSCE development phases; the war in Ukraine; challenges to multilateral diplomacy; the Kosovo case.
Presenting the development phases of the Organization for Security and Co-operation in Europe (OSCE), which is the world's largest regional security-oriented intergovernmental organization with observer status at the United Nations, H.E. Ambassador Zannier mentioned that its mandate includes issues such as arms control, promotion of human rights, freedom of press, free and fair elections. The Organization has its roots in the 1973 Conference on Security and Co-operation in Europe (CSCE). The CSCE opened in Helsinki on 3 July 1973 with 35 states sending representatives. The Stage I took five days to agree to follow the Blue Book. Stage II was the main working phase and was conducted in Geneva from 18 September 1973 until 21 July 1975. The result of Stage II was the Helsinki Final Act, whichwas signed by the 35 participating states during Stage III in Finlandia Hall between 30 July – 1 August 1975. It was opened by the Holy See's diplomat Cardinal Agostino Casaroli, who was the Chairman of the conference. The concepts of improving relations and implementing the act were developed over a series of follow-up meetings, with major gatherings in Belgrade (4 October 1977 – 8 March 1978), Madrid (11 November 1980 – 9 September 1983) and Vienna (4 November 1986 – 19 January 1989). The Moscow Mechanism was agreed in 1991. (See https://www.osce.org/odihr/20066).
Relating to the further development of the OSCE, the fall of the Soviet Union required a change of role for the CSCE. The Charter of Paris for a New Europe, signed on 21 November 1990, marked the beginning of this change. The process was capped by the renaming of the CSCE as the OSCE on 1 January 1995, in accordance with the results of a conference held in Budapest in 1994. The OSCE now had a formal secretariat, a Senior Council, a Parliamentary Assembly, a Conflict Prevention Centre, and an Office for Free Elections, which later became the Office for Democratic Institutions and Human Rights (see https://www.osce.org/whatistheosce).
During the day, special focus was put on the current war in Ukraine, its consequences for the European Union and its struggle with energetic crisis. Ambassador Zannier portrayed geopolitical angles proficiently and detailed, with rigour and precise structure. Audience therefore anticipated with many interesting questions, understanding how geopolitical situation and security architecture, embedded in OSCE and NATO, alongside active involvement in global crisis management, creates a subtle, delicate, wobbly and unstable entity.
Faculty fellows and diplomats received the first hand insights by Mr. Zannier on the Kosovo case, as he was appointed as the UN Special Representative for Kosovo with the rank of UN Under-Secretary-General from 2008 to 2011.
Regarding the challenges of multilateral diplomacy,H.E. Ambassador Mr. Lamberto Zannier also explained the importance of multilateral endeavours and all obstacles we encounter in vast international milieu:
"All the trends outlined above have significant implications for efforts of the international community to prevent, manage and resolve current and future armed conflicts. Multilateral institutions like the UN or the OSCE struggle to keep up with the latest developments in modern warfare and address adequately crisis and conflict situations erupting around the globe. Challenging and complex conditions in many conflict areas, often marked by a very volatile and unstable security environment, make it extremely difficult for multilateral actors to adapt to a rapidly evolving situation on the ground. Despite increasing efforts to invest in prevention, the international community is too often engaging too late in crisis management and prevention policies focus mainly on the risk of further escalation".
Excellency Zannier is a polyglot, open, wise, and extremely interesting conversationalist. We decided to ask him some mundane questions about the personal growth and competence development. Here is an interesting insight:
Q: "How do you win, by talking or by listening?
H.E.: "I believe by listening. Listen very carefully and make your own conclusions. Listen and understand what the concerns are".
* OSCE Secretary-General Amb. Lamberto Zannier answered the call of the Geneva Swiss University on September 02nd, 2022, and gave this lecture under the auspices of so-called 'Executive Master in Intl. Relations and Global Politics'. Lecture series will host current and former heads of states or government and other influencers in the world of politics, economy, security and energy.
Sujit S Nair – Creating diplomatic ties between Europe and India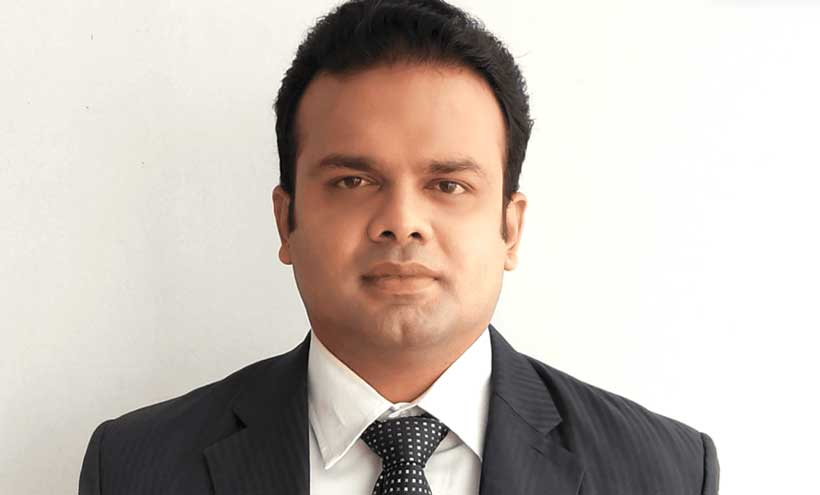 Sujit S Nair., FRSA, the Chairman of Europe India Centre for Business & Industry (EICBI), is an accomplished international trade and relations professional with expertise in the UK- India and EU India corridor. Over the past eleven years, he has organised 22 Major summits at British Parliament in London and 3 Major summits at European Parliament in Brussels to promote relations between India and the EU as well as between India and the UK, in addition to other activities like delegations' visits, virtual interactions etc.
Sujit is also an entrepreneur with interest in the beauty sector. Along with his wife, Lakshmi Menon, they run a social impact venture called Face Palette in Kerala, India, that uses Makeup as a tool to take women on a journey to employability and entrepreneurship, equipping them with a flexitime skillset like makeup artistry that helps them to balance their personal and professional commitments.
Please tell us more about your work at Europe India Centre for Business Industry.
Europe India Centre for Business and Industry (EICBI), managed by Sivaleen Foundation for Developed India, is an independent, multilateral organisation promoting trade and relationships in the UK India corridor and EU India corridor. EICBI was formed to make EU/ UK companies aware of the business opportunities in India and vice versa. EICBI hosts projects and international forums to promote specific business and geopolitical initiatives.
We create awareness and opportunities for our stakeholders through our physical summits, virtual events, an annual listing of EuropeIndia40 leaders and delegation visits of European MPs to India. This year 2022, celebrates 60 years of establishment of diplomatic relations between India and the European Union (EU), and EICBI has been organising a series of activities as part of the EUIndia60 Campaign.
What are some key industries where we are seeing Europe and India collaboration currently?
For EICBI, our European activities focus on promoting collaboration in the UK India corridor and EU India corridor.
In the UK India corridor, the top sectors of interest for UK companies were India's industrial, business services, technology, consumer retail and e-commerce. The top sectors of interest for Indian companies in the UK were food and drink, creative and media, environment, infrastructure and transportation, biotechnology and pharmaceutical.
In the EU India corridor, textiles, leather, pharma, sports goods, some agri products, handicrafts, and handlooms are some of the critical industries from India that have a significant presence in the EU. In the case of EU companies in India, key industries are in Automotives, Chemicals and Business Services Sector.
Tell us more about your work as an RSA Connector.
As the RSA connector based in India, I am a point of contact for fellows in India. I also scout for people doing great work in India and put forth their nominations for the RSA fellowship network.
How has being a part of RSA created value in your life?
I have been a fellow of the RSA for nearly a decade. Being an RSA fellow helps me be part of a diverse network of like-minded people and expand my work. Also, as part of my work, I meet many highly credible leaders and stakeholders in the EU India/ UK India corridor. The fellowship of the RSA helped to increase my credibility in this network.
How can the RSA Fellowship create value for people who are not based in the UK?
RSA fellows outside the UK must actively use the RSA social network to connect with other RSA fellows in their region. This will help to meet potential fellows and explore collaborations with them.
How do you envision India – UK partnership in the upcoming years with the change in Prime Ministerial Candidate in 2022?
India – UK partnership will continue to thrive irrespective of who will become the Prime Minister in 2022. India-UK relations are on a high trajectory, and there have been a series of discussions and interactions between political leaders, government officials and other stakeholders from the UK and India. There is also a strong political will to get the Free Trade Agreement signed in the next few months. UK PM Boris Johnson's strong support for signing FTA with India and his special friendship with Indian PM Narendra Modi did help in sorting out several issues between India and the UK. As the new PM might take a bit of time to get up to date with the issues, I assume that UK India FTA might be delayed by a few months, but I do not see any adverse changes to India UK partnership due to the change of the Prime Minister in the UK.
What are your plans for the future?
I hope to continue pursuing my work in promoting UK India and EU India relations in the foreseeable future. When compared to the EU India corridor, the UK India corridor has a greater number of stakeholders who are actively working in promoting relations between the regions. I believe that there is a lot more work to be done in connecting people and leveraging opportunities in these regions. As I also run a beauty venture with my wife, I hope to continue Face Palette's work in supporting more women in India to be financially independent.
Asad Lalljee on cultural diplomacy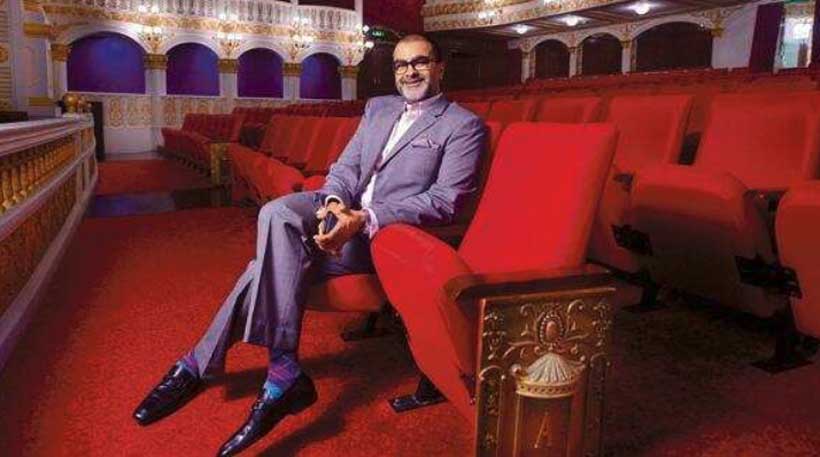 Asad Lalljee is SVP, Essar Group, CEO, Avid Learning and Curator, Royal Opera House, Mumbai. Prior to relocating to India, Asad worked for 14 years as one of the 'Mad Men' advertising executives on New York's Madison Avenue. He was with McCann-Erickson, and earlier with Hill Holiday, a subsidiary of advertising giant In 2018, he was inducted into the prestigious FICCI Art and Culture Committee. He has previously worked for companies like McCann-Erickson and Hill Holiday (IPG) in New York. He holds a B.A. Economics (St. Xavier's College) and an M.A. Global Marketing Communications (Emerson College, Boston).
What does your work at Avid Learning look like?
My tryst with Avid Learning was nothing less than a serendipitous one. After 14 years of working as a Mad Man in Madison Avenue when I came to Mumbai, I was introduced to Avid Learning. Since then, by imbibing a simple mantra that I lived by so far- Learning Never Stops- I took a modest year old continuing education program and started to create content and programs around the arts (Applied, Visual and performing).
Today Avid Learning has grown into one of Mumbai's leading public programming platforms and is firmly entrenched in the country's wider cultural ecosystem of which I am the CEO.
Over the years, under my aegis, AVID has gained a reputation for curating thought provoking, innovative and path-breaking content that is intellectually and creatively stimulating and engages with a variety of topical subjects and trends. Our thoughtfully curated and diverse events embrace the spirit of collaboration to bring together the best of Indian and international writers, artists, intellectuals, cultural experts, policymakers and industry leaders across Visual Art, Literature, Culture and Heritage, Education, Design & Technology and the Performing Arts through engaging and dynamic formats like panel discussions, workshops & master classes, roundtables, lecture demonstrations, festival platforms, symposiums & conferences, multidisciplinary performances and walkthroughs.
Tell us more about your role at the Royal Opera House?
In 2016, I was appointed as the curator of the newly restored Royal Opera House, Mumbai where my role consists ofcuration of eclectic and multidisciplinary programming. Today Royal Opera House has positioned itself as not just a spectacular location and heritage landmark, but more so as a proactive partner and catalyst in the propagation and revival of arts and culture in the city. Apart from the venue playing host to performances across several genres of music and theatre and presenting unique comedy and fashion shows on its grand stage, AVID has depersonalised the space by also bringing in Literature through book launches, Art through interdisciplinary performances, discussions, pop-ups and a robust arts initiative.
How did your experience at Ad agencies in New York create a base for your current work in India?
It is always believed that Advertising is just a form of Arts. After spending 14 years in Advertising at NYC and having worked with some of the biggest brands, I have learned that power to connect with target audiences lies in leveraging a multitude of creative tactics.
In the same way, at AVID I have continued to adapt the fundamentals of advertising, technology, brand elements and social media for my campaigns and create new forms of engagement touchpoints audiences. My aim is to make culture cool, accessible, inspirational to not just the few handful communities but for kids, for new voices for nascent talent from all borders.
What are some projects you see yourself working on for the rest of 2022?
In 2022, We will continue to curate a multiverse and hybrid programming module, based on current industry trends, and learnings from COVID-era practices, this financial year, Avid Learning aims to continue to build its programming platform into an integrated hybrid model which features both virtual and in person programs. Our focus this year will also be on strengthening our cultural diplomatic ties and creating newer platforms and opportunities for artists across borders to come and re-engage with arts post the gap of 2 years.
We have also planned to partner with Start Art and Kala Ghoda Arts Festival to present sustainability-related conversations and discussions on Mumbai's diasporic communities and heritage. We also have in the pipeline 'The (Un)Convention', a day long production featuring performances and presentations by industry and some of the best artists in the country.
How can we promote culture and arts further in India?
I have always believed in the power of cultural diplomacy to widen horizons and broaden minds and have been applying it to my work at AVID as well. I believe that by leveraging our local and international relationships we can bring the best of International Art, Culture and Design to our city and our audiences. This has always been my focus in promoting Arts and Culture further in India.
What are three social causes you feel passionate about and want to amplify?
I have always believed in the power of the arts in impacting great social change and have regularly offered our support and platforms for social advocacy. At Royal Opera House, Mumbai, I have brought on stage various differently-abled groups and artistes. We had a fantastic visually impaired orchestra perform on stage, displayed beautiful braille art, and many such events. We have also aligned with powerful annual socio-diplomatic initiatives like International Day of the Girl Child and International Women's Day and supported significant campaigns like UN Women's HeforShe and One Billion Rising.
In 2022, I pulled together an elaborate series of presentations, panel discussions and workshops called Sustainability NOW with an aim to convert audiences into change-makers and custodians of a greener tomorrow. Under this umbrella, we have had over 40 thought-provoking programmes.
I am personally passionate about growing and supporting the Arts Education landscape here in India, Being a parent, I have realised the importance of quality education and the power of the arts to mold children. Keeping that in mind, we have programmed numerous edutaining events for kids – from hosting children's literature festivals annually to organising arts pedagogy roundtables and publishing an illustrated children's book to engagingly teach them about sustainability.
The newly Coral Woman book was one such effort to empower the future custodians of the earth through the power of arts.
Which are some books that have influenced you personally?
Reading equipped me with many professional and life lessons. I remember devouring books whenever I got a chance. Three books stand out for me which helped me through my advertising years in New York were – AdCultUSA by James Twitchell, The anatomy of Buzz by Emanuel Rosen, and Straight from the Gut by Jack Welch.