Why Malaysian universities are performing poorly
Malaysian public universities have dropped in the Times Higher Education University Rankings over the last few years. Universiti Kebangsaan Malaysia (UKM) made 87th position in 2013, but as at 2015, no Malaysian university made the top 100 Asian rankings.
Malaysian public universities have also shown mixed results in other rankings like the QS rankings, where three Malaysian universities had slight rises in their rankings, while Universiti Teknologi Malaysia (UTM), Universiti Kebangsaan Malaysia (UKM), International Islamic Universiti Malaysia (IIUM), and Universiti Teknologi MARA (UiTM), all slipped in rankings from previous years. No Malaysian university made the top 100, According to the QS ranking profiles, Malaysian universities have lost significant ground in academic reputation and tend to be weak in research, where no Malaysian university reached the top 400.
Public Universities Vice-Chancellor/Rector Committee chairman Dr. Kamarudin Hussin, who is also vice chancellor of Universiti Malaysia Perlis (Unimap) claims that the ranking methodologies favour older, more established universities. Yet many universities within the THES top 100 Asian universities were established relatively recently. Hong Kong University of Science and technology, ranked 7th was established in 1980, Nanyang Technological University, ranked 10th was set up in 1981, and Pohang University of Science and Technology, ranked 11th, was established in 1986.
When comparing performance to Malaysia's neighbour, Thailand, King Mongkut's University of Technology, established in 1960 made 55th place, and Mahidol University came in with 91st placing.
In addition, a number of universities from countries which are not democratically governed like Sharif University of Technology 43, Iran), Isfahan University of Technology (61, Iran), Iran University of Science and Technology (69), King Fahd University of Petroleum and Minerals (71, Saudi Arabia), and King Saud University (72, Saudi Arabia), all made the THES top 100 Asian university rankings last year.
Dr Kamarudin accepts that Malaysian universities have "many issues that must be resolved….(and) there are plenty of oversights that must be fixed". However, unfortunately, he didn't mention what they are, or offer any solutions.
World Bank economist Dr Frederico Gil Sander agrees with Kamarudin's comment that the "stakes are high", when he says that the poor state of Malaysia's education system is more alarming that the country's public debt. The talent needed to develop the Malaysian economy is not being produced.
Probably the tone used by Dr Kamarudin used in his article hints at the first problem with Malaysian public universities. That is, the view of authority over the rest. Kamarudin asserts that 'academic freedom' exists, yet this should be subject to the views of the 'so called' majority', which could be read as authority. In August last year, he was one of the strongest opponents of students attending the Bersih 4 rally, threatening disciplinary action, such as suspension or even expulsion of students who attended from university.
Supressing independent thought, is counterproductive to creativity, critical thinking, and problem solving, the very mindset that Malaysian universities espouse to develop. Among the characteristics of society required for progression are people who are knowledgeable and have the right to choose.
This attitude by university leaders doesn't appear to be isolated. Hazman Baharom called their attitude 'aristocratic', in reference to the partisan political leanings of Professor Sahol Hamid Abu Bakar, former vice Chancellor of Universiti Teknologi MARA (UiTM). This institutional arrogance can be seen in the proposal to educate students about the ills of ISIS. The underlying assumption being that Malaysian students are easily led and cannot think for themselves.
Malaysian universities begin to lose the plot where their leaders are glorified with unnecessary ceremonies that make a mockery of academia, and tend to dominate the persona of universities, rather than act as facilitators for people to excel.
This leads to a lot of unnecessary expenses such as lavish dinners with highly paid entertainers to celebrate this event and that event, this award and that award. Some of these dinners are very extravagant at some universities costing up to hundreds of thousands of Ringgit. Vice Chancellors make lavish trips both domestically and internationally, where the benefits of these trips to the university have not been scrutinized, except for MOUs that are never acted upon.
This is in a time when university budgets are being slashed, the minister has directed university management to be frugal with spending and seek funds outside government allocations, and the public are suffering economic hardships through the economic downturn, GST, and depreciated Ringgit.
The waste goes much further. Within the few parts of the Malaysian Auditor General's report that is released to the public, the 2012 report cited Universiti Malaysia Sabah's (UMS) mishandling of its computerized maintenance management system. After spending RM400,000 on the system between 2008 and 2012, the auditor general found that data was not keyed into the system and the person responsible for managing the system had no IT knowledge.
The cost of three building projects ballooned 8.9% at Universiti Tun Hussein Onn Malaysia (UTHM) due to delays and inexperience of the contractor.
The auditor general further found at Universiti Malaysia Perlis (Unimap) that funding allocations didn't take into account the basic needs of students in the planning and construction of its main campus. Despite RM438.64 Million allocated for setting up Unimap under the 8th Malaysian Plan, only 25% of these campus plans have been completed, which university management blamed on budget constraints.
What is even more startling according to the AGs report is that Unimap made the first payment to the contractor working on the permanent campus before the contract was fully negotiated and signed. The report further states that workmanship is extremely poor, where cement in many places is cracking and crumbling, roads and parking areas where inappropriate, and much of the equipment supplied is not functioning.
According to the AGs report from 2002 to 2012 the university has no hostels of its own, and has been renting them and ferrying students to campus instead, which cost RM138.4 Million. As of 2015, Unimap entered into an arrangement with the Proven Group of Companies to supply additional privately owned accommodation at Titi Tinggi, some 35kms from Kangar and 40kms from the main campus at Ulu Pauh. Details of this agreement have never been made public, but Unimap will pay rent for 15 years for the use of this accommodation, but ownership will remain private after this period.
The Unimap-Proven venture is contrary to the Education Ministry's vision of universities earning income through hostel rental to students. Thus in the medium to long term the university will be restricted in the ways it can earn revenue to fund future budget cuts.
Similar issues exist at Universiti Malaysia Kelantan (UMK) where the lack of student accommodation has led to severe overcrowding at hostels.
Mismanagement and waste is one issue, but outright corruption is another.
If one has spent any significant time within Malaysian academia, stories about corruption within the institution will no doubt arise. However, most, if not all of these remain hearsay, as there are few reports of corruption to higher authorities and very few charges are ever made, with no convictions made in this area.
Just some examples that have come to the writer's attention are consultancy companies run and operated by a faculty, where directors and shareholders are the dean and deputy deans. Students have come forth and told the writer in confidence that examiners at master and PhD level ask outright for payments to pass. A particular dean of a new faculty, used a company owned by proxies to supply equipment. University cars have been sent to workshops for repairs that don't exist. Academics are paying for articles to be published in academic journals without peer review, and the heavy use of research grants for travel that is questionably related to the research topic it was granted for.
University staff tend to be fearful of their superiors, most are extremely hesitant to speak out and whistle-blow on their peers and superiors. In an interview with a state director of the Malaysian Anti-Corruption Commission, the writer was told that the MACC would provide a neutral and discrete place for those who wanted to remain anonymous and report corruption. However those few that came forward faced hurdles with the MACC that were almost insurmountable, such as being requested to file a police report which would jeopardize anonymity.
A major problem is the leadership of Malaysia's public universities today. Vice chancellors tend to be domineering, not allowing too much room for dissent from their own faculty and university members. Often, staff are selected upon loyalty rather than merit, breeding a culture of gratitude within their institutions. Strong vice chancellors can browbeat the university board, and senate, getting their own way on operational issues, due to the transitory nature of university boards.
Universities within Malaysia have become dominated by vice chancellors who are intent on micromanaging their universities. The strong power-distance relationships that develop between the leader and subordinates in Malaysia is powerful enough to destroy many of the management checks and balances that exist to prevent mis-management and even abuse of power.
It's time to re-organize Malaysian public universities from the top down. Not only is new leadership needed, but heavy reform of the university organization so that these institutions should function how they are really meant to. All importantly, vision beyond self-glorification is desperately needed by public university leadership.
Make this change and Malaysian universities will very quickly feature in the top 100 Asian university rankings.
The so-called Indonesia-South Korea Special Strategic Partnership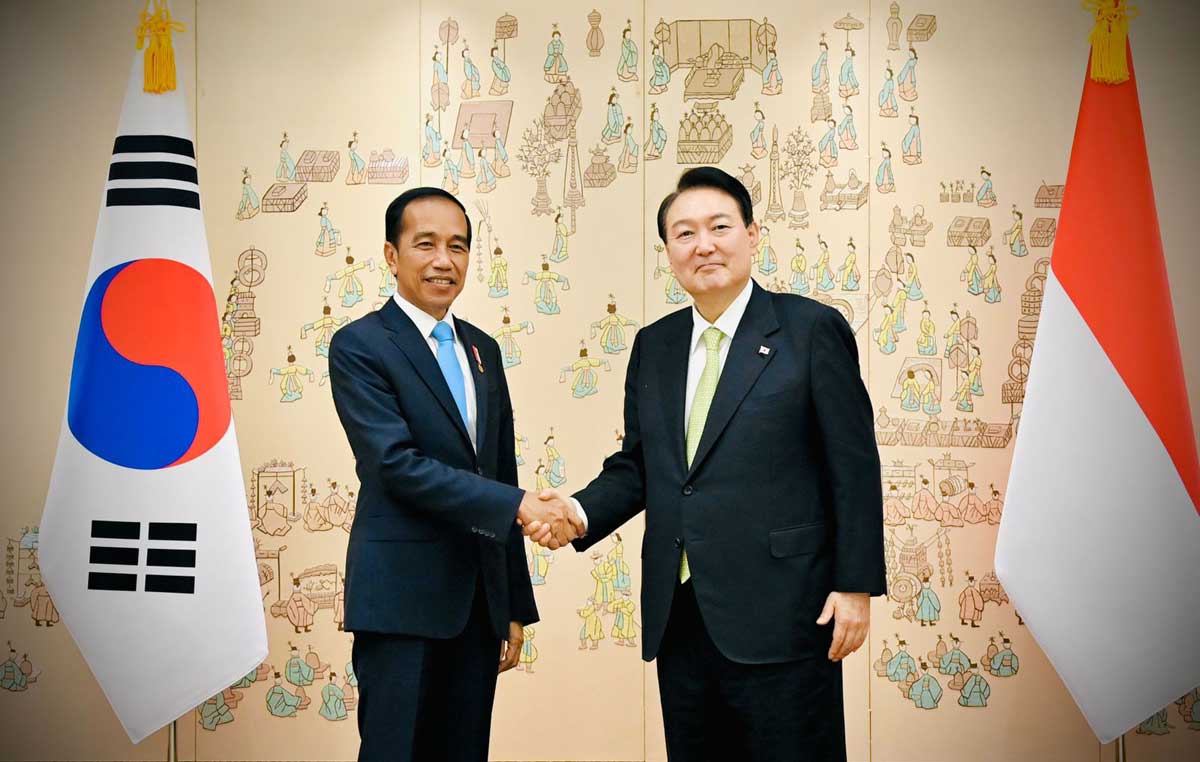 In several attempts, people can find out there are repetition phrases that informally appeared from 5 years ago until now related to South Korea-Indonesia relations, it is the label "special strategic partnership". Initially it happened during South Korea's former president, Moon Jae-in, official trip to Indonesia in 2017. Cited from Indonesia's Foreign Ministry Press Briefing in Jakarta Globe site, the visit means to upgrade the bilateral relations level from strategic partnership into special strategic partnership, especially to accelerate industrialization in Indonesia.
The labels seem relevant as both governments agreed to continuing the discussion related to Indonesia-South Korea Comprehensive Economic Partnership Agreement (IK-CEPA) in 2018 that had been postponed in 2014 due to the shifting government. The agreement is likely to eliminate 95,54% post tariffs on the Korea side, while Indonesia does 92,06% post tariffs. Indonesia would get bigger market access in several sectors such as fisheries, agriculture, and other national industrial products, while South Korea is more accessible in several service sectors such as online game, construction, and healthcare service.
The agreement is barely ratified by Indonesia's parliament at the end of August 2022 and the Parliament is also warning the executive branch to pay attention to keep the national interest & to be aware of the competitiveness in liberal market post-agreement since many countries are facing the post-pandemic recovery complex recently.
Besides the mentioned agreement, Indonesia and South Korea have several finished and ongoing strategic projects. Start with an ongoing joint-program on Boramae jet fighters in which Indonesia shares 20% and South Korea holds the rest of production cost. The program aims to reach mass production in 2027 and could have a competitive feature to US-made F-15, but likely less than the F-35 model. Besides that, South Korea is also involved in an Indonesia-owned submarine project for the 209/1400 type which is named KRI – Nagapasa 403 and KRI – Ardadedali 404, both respectively arrived in Indonesia in 2017 and 2018.
If the means of upgrading the relationship level to be a special one by holding the IK-CEPA, Boramae project, and other projects related to strategic necessity of the countries, then it seems Indonesia really has been treated as South Korea's "Special Strategic Partner". The mentioned projects aren't covering all the government-to-government or business-to-business projects that can be classified to assert the upgraded relationship level such as Hyundai-LG investment on electric vehicle ecosystem in Karawang, West Java.
Is Indonesia the only one "Special Partner"?
To answer the question's sub-headline, we may look back at the trade balance between South Korea and its several bilateral partners in southeast Asia, including Singapore, Vietnam, and Indonesia, for around 5 years. South Korea & Singapore had established the free trade agreement then put into force in 2006. The Korea's import trade value from Singapore in 2006 is around $5,886,680,000 then in 2007 was risen around 16,5%, but 2017-2021 reports Singapore's deficit trade with South Korea around $3,457,218,000 with Korea's major deficit from importing parts of nuclear machinery & mechanical appliances.
Meanwhile, South Korea & Vietnam had signed similar agreements and were activated in 2015. Vietnam's export values to Korea moderately rose from $9,804,831,000 in 2016 to $12,495,154,000 in 2017. However, as the same interval trade reports as Singapore, Vietnam is also facing deficit trade around $32,762,826,000. Meanwhile, South Korea itself faces big deficits in several of Vietnam's competitive commodities such as articles of apparels & clothing, furniture, and fisheries commodities.
Now, let's take a look at South Korea-Indonesia trade activity. As Indonesia just barely ratified the IK-CEPA in August 2022, it's hard to set the significance of the IK-CEPA effect on both countries' trade. However, Indonesia-South Korea trade performance benefited Indonesia for the interval 2017-2021 with Korea Custom Service noting the surplus for Indonesia is equivalent to $8,121,555,000. South Korea's major deficits come from Indonesia's prominent commodities such as mineral fuels & oils and other metal & mining products that are heavily demanded by Korea's domestic industry.
Worth noting that even though the 3 mentioned countries may have their own bilateral economic agreement with South Korea, the countries are members of ASEAN and ASEAN itself has particular economic agreement under ASEAN-South Korea Free Trade Agreement (AK-FTA) which also benefited the 3 countries. In conclusion, the countries have so much leverage during trade with South Korea under several agreements.
Indonesia is relatively one of key partners for South Korea since both countries share a significant number of demands in particular industry commodities. However, South Korea's trade volume with Indonesia isn't as big as with Vietnam which shares 4.4% of Korea's imports and 9.04% of Korea's exports in 2020. Indonesia only shares 1.62% of Korea's imports and 1.23% of Korea's exports as OEC displayed. In conclusion, Indonesia moderately played a significant role for South Korea and recently both countries really upgraded their ties by holding many mutual projects, but we can't be blind that Vietnam was way forward in captivating South Korea's market as it reflected by the bilateral trade volume and one of the earlier Asian countries to established a bilateral trade agreement with South Korea.
Regardless of the "Special Strategic Partnership" label, Indonesia should seize the moment once the IK-CEPA applied in both countries by pushing diverse products to be exported, not merely relying on mineral & mining commodities. The government and Indonesia's corporation must swiftly be aware of the Korean domestic market demands and its opportunities to make sure the IK-CEPA wouldn't become boomerang which will hurt Indonesia's domestic market since the market becomes more liberal & South Korea has a relative competitive advantage above Indonesia and its product highly demanded by huge number of Indonesians. The government can support the micro, small, and medium enterprises (MSMEs) to grasp the moment to export their product not only by providing them credit assistance but also information & legality aspects to fulfilled the necessity of exporters which somehow people aren't aware of and facing complexity administration.
U.S. Incentives for Maintaining a Presence in South East Asia, and the Nature of that Presence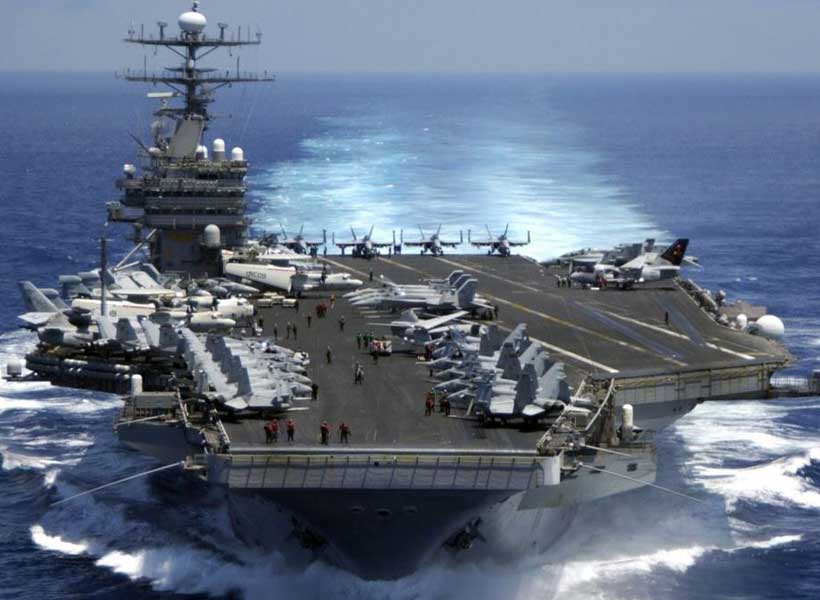 Authors: Aqeel Ahmad Gichki & Adeel Ahmed*
The US is the most prominent extra-regional actor in the Southeast Asian area. Because of its strategic position and developing economy, the region is a center of attraction all over the world. As a result, the US has significant security and economic interests in maintaining its presence in the region. Furthermore, being the sole hegemonic power, the US has several hurdles to overcome in maintaining its hegemonic status. The threat that used to come from the USSR or Russia has now switched to China, and the ASEAN nations, as its neighbors, have inevitably turned into a hot tub between the two great powers' competition. China has a tremendous motivation to preserve its dominance in the region and keep it free of any other player's influence.
Due to the geostrategic importance of the location, China desires a strong presence in both the political and economic affairs of the region's countries, since any instability or influence from an extra-regional actor in the region has a direct impact on China's security and economy. For example, the Strait of Malacca, which is one of the world's busiest maritime lanes, is a critical area of interest for both China and the US. Governing the strait or having influence over the internal affairs of Indonesia, Malaysia, and Singapore, which are adjacent to this chokepoint, will allow the specific player to exert possible control over a major portion of the world's marine traffic.
The most compelling reason for the US to remain in the region is to contain China, as seen by its recent efforts in the region. The US considers China to be an existential danger, and American-based academics such as John Joseph Mearsheimer has already proclaimed "rising China" to be a menace to both the US and the whole region. To retain its influence in the area, the US withdrew all of its soldiers from Afghanistan and moved its emphasis to Southeast Asia. The founding of QUAD and AUKUS to confront China were bold and decisive measures.
Moreover, an assertive and hegemonic China may endanger freedom of passage in the South China Sea to pressure the US, Japan, or ASEAN states into supporting Chinese political demands. When confronted with this threat, the US may seek backing from individual ASEAN governments to carry out a sea-lane defense, or one of the ASEAN states may request U.S. assistance. While US naval troops would be the primary responders in such a scenario.
The US is attempting to preserve its presence in the region by forming regional security alliances and maintaining excellent ties with its allies, most notably Japan, which is an economic superpower with significant influence in the Asia-Pacific region due to its geostrategic location. In any emergency in the Asia-Pacific, most notably in the case of the Taiwan conflict, Japan will be beneficial to the USA by providing her with airbases.
In addition, Southeast Asian countries rely significantly on the US for defense weaponry because of China's assertive posture in the South China Sea, which includes territorial claims and the construction of artificial islands. The US has developed significant military bases in Japan and maintains a significant military presence in Indonesia. Most significantly, securing the Malacca Strait by establishing military bases in strategic locations such as Indonesia and Singapore will force China to reconsider adopting coercive action in the region.
North Korea's troubles provide another impetus for the US to retain its presence in the region. North Korea's most serious concern is its ambition to acquire transportable nuclear weapons, which would endanger US interests throughout East Asia, perhaps pose an existential threat to Japan, and create a massive proliferation problem.
As Southeast Asia's ten nations move clearly but unevenly into the global economy and in accordance with the information and technology needs of the twenty-first century, the US has a unique opportunity to assist influence the growth of this region and the lives of its people. The 10 nations there is home to about 525 million people and gross national output of more than $700 billion. They are the fifth-largest trading partner of the US. There is also the unchangeable truth of the region's strategic geography: it stands astride some of the world's most important sea-lanes, notably the Malacca Strait, through which roughly half of the world's trade flows. This includes Persian Gulf oil, which powers the economies of Japan and Korea in Northeast Asia. Equally, if the US withdraws from or misreads the area, it risks causing harm to emerging democracies around the region that rely on US assistance. Consequently, the US has strong incentives to sustain its presence in Southeast Asia.
To conclude, Asia Pacific has historically been significant for the US, strategically, politically, and in terms of economic relations with the ASEAN nations. The US considered the broader Asia Pacific region as its area of influence and maintained security alliances, as a hegemon, for regional stability. Bilateral security alliances and multilateral strategic dialogues are prominent in the depiction of active US presence in the region. Moreover, US military/Naval bases in Singapore and Indonesia demonstrate the US as regional police. The US diversified its presence in the region with economic dynamism and public diplomacy as soft power instruments. Protection and promotion of democratic norms in the region and offering economic opportunities to emerging regional economies remained instrumental in US's regional policy. To contain an emerging China, the subsequent US administrations indicated a commitment to a comprehensive grand strategy for the Asia Pacific with diversified tools to ensure an active US presence in the region. The US has expanded its alliances with other regional actors like India and Vietnam to prevent the expansion of resurgent China in the Indo-Pacific/Asia Pacific.
* Adeel Ahmed is a student of International Relations from Quaid-I-Azam University Islamabad.
ASEAN's Role in Bangladesh-Myanmar Border Tension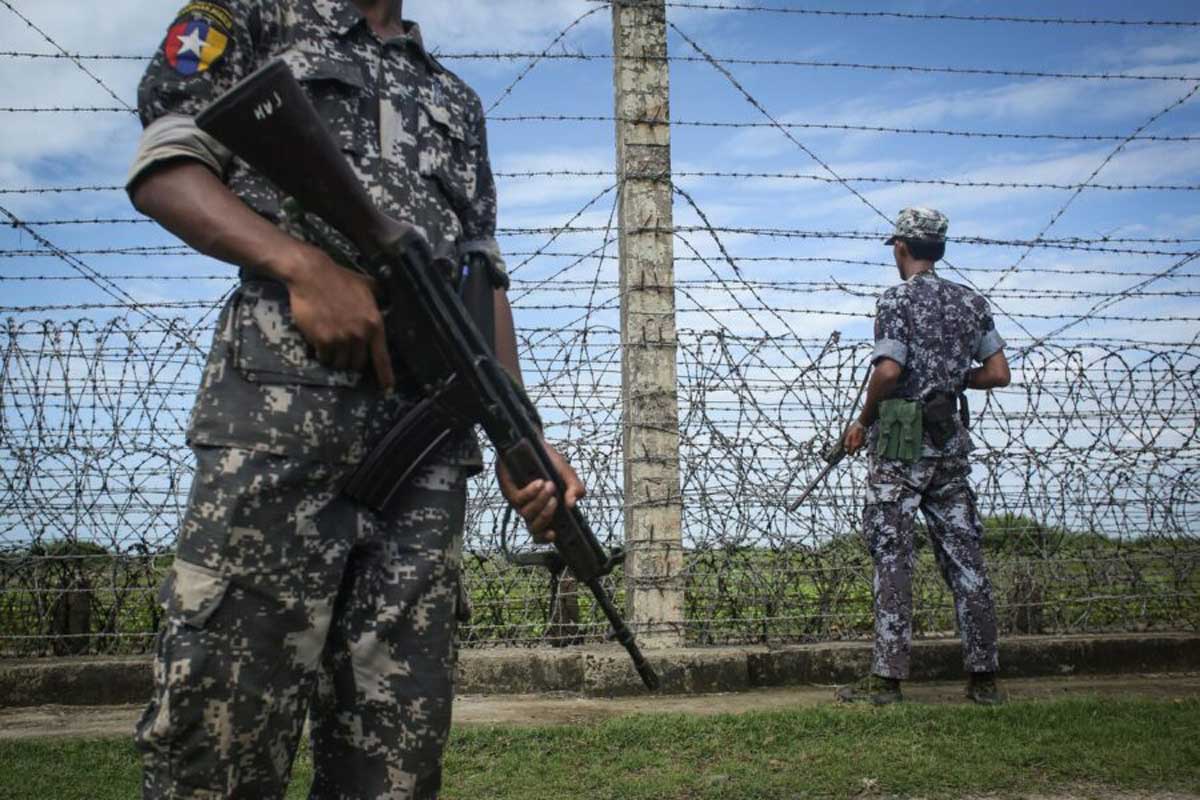 For the past few days, Myanmar is continuously violating Bangladesh's air space and territorial sovereignty. It has now done so at least five times. Apart from violating border laws, Myanmar is also responsible for firing mortar shells that killed two people. Moreover, the landmines at the border also injured one. It is worth mentioning that the use of landmines in the border region during peacetime is a clear violation of international law.
Against this continuous foul play by Myanmar, Bangladesh is dealing with the situation patiently and carefully considering the sensitivity of the border area. Many are seeing Myanmar's mischievous activities as a provocation, Bangladesh hardly wants any clash in its borderlands as it may have a wide range of adverse impacts upon it such as unstable borderland, new tensions bordering districts, a new refugee crisis from Rakhine, and hindering its peaceful development.
So, the country is resorting to diplomatic options and regional and international pressure on Myanmar. The Foreign Ministry of Bangladesh has already called the Myanmar Ambassador fourth time since August and briefed the ASEAN ambassadors about the situation. Dhaka is likely to raise the issue in the upcoming United Nations Assembly also.
In return, Myanmar Foreign Ministry also called Bangladesh's Ambassador on 20th September and blamed Arakan Army (AA) and Arakan Rohingya Salvation Army (ARSA) blamed for the attacks. The ministry also claimed previously that there are AA and ARSA terrorists inside Bangladesh. But it seems Myanmar's claim is unbelievable and it is a part of its 'blame game'. Prominent Journalist Subir Bhoumik analyzed that claim that neither AA nor ARSA is known for using heavy artillery and do not have air support, it was the military helicopter that violated Bangladesh's airspace.
Moreover, the claim of AA and ARSA's presence inside Bangladesh is also problematic. Bangladesh's counter-insurgency measure and counter-terrorism measure is well-known in the region. And there is hardly any official claim that foreign rebels are operating from inside Bangladesh. Surely, it's a tactics of Myanmar to create confusion about the tension and play a blame game.
However, Dhaka's briefing the ASEAN ambassadors and seeking ASEAN's role in mitigating the issue is a quite fair one considering ASEAN's structure and ambition.
The Association of Southeast Asian Nations, known as ASEAN in short is a union between 10 Southeast Asian nations. The members are Brunei, Cambodia, Indonesia, Laos, Malaysia, Myanmar, Philippines, Singapore, Thailand, and Vietnam. The areas of cooperation include political, economic, security, military, and socio-cultural with a desire for integration. Since the early 2000s, ASEAN also followed a community approach and established several communities among it. So, ASEAN is following the supra-national model of the European Union (EU). As a result, in any matter regarding its member-state, it has a stake in it.
ASEAN also has a deep engagement in the situation in Myanmar. Since the February coup in 2021, ASEAN is playing an important role. ASEAN has also banned the Junta Chiefs from the association until a peace process follows. It is pressurizing the Junta to end the turmoil. However, many ASEAN state is already engaging with the Shadow government, National Unity Government (NUG). For instance, the Malaysian Foreign Minister met with NUG leaders and since then gradually NUG is emerging as an important stakeholder in Myanmar for ASEAN.
ASEAN can also play an important role in mitigating Myanmar's foul play at the border. Bangladesh is not the only sufferer. Thailand- an ASEAN member also suffers greatly from Myanmar's disrespect for borders. Quite often, Myanmar violates the Thai border; it is also a source of refugees and illicit trades such as arms and drugs.
Bangladesh also suffers from similar issues. Myanmar border is the largest source of drugs and refugees for the country. As a war-like situation is already going on in Rakhine between the Tatmadaw and the Junta, it is also a worry for Bangladesh. The conflict has already displaced many ethnic Rakhines and Rohingya. About 589 Rakhine has already sought refuge in India's Mizoram. Bangladesh also has a fear that the conflict may trigger a new wave of Rohingya refugees, which is the last thing the country wants.
As ASEAN is a successful regional organization among Myanmar and its Southeast Asian Neighbors, it can play an important role in pressurizing Myanmar to stop its foul-play to ensure stability on the ASEAN border. Moreover, Bangladesh also has a close relationship with ASEAN as it could become an observer. Bangladesh Police has already got observer status in ASEANPOL this year. Even, the conflict zone- Rakhine, and its habitants are also part of the ASEAN community. Therefore, ASEAN should take the matter seriously and engage in one of the 'ASEAN borders'.
Myanmar's Union is failing miserably at the hand of the Junta regime. The Armed conflicts in almost all states and the resistance of the People's Democratic Force (PDF) against the Junta are bringing further turmoil to the country where ASEAN is seeking a peace process. The ongoing conflict in Rakhine between the Junta and Arakan Army is a part of this turmoil also. Moreover, the Rakhine state is a very sensitive region as it is the home of the Rohingya. A new wave of refugees and violations of human rights can bring further instability to the region. The tension on Bangladesh- Myanmar border is a symptom of it. So, ASEAN should be more active in ending the conflict in Rakhine and it should pressurize Myanmar to end its provocative actions on Bangladesh border for greater regional stability. After all, this is what the regional organizations are made for!