Federal Reserve's Interest Rates Increase and Behaviour
Why U. S. Federal Reserve increase interest rates? How does the Fed efficiently use financial information? Which effect does it make in the City of London?
After the recently increase by the Federal Reserve –U.S.' central bank– of the interest rates, there are a number of questions up in the air. Carrying out a monetary base strategy, it tries to influence the real side of the economy by exercising a sophisticated mechanism on the financial side of the economy in order to impact on the demand for non-interest bearing money –as traditionally Keynesians support.
Basically speaking, there is a positive relation between money and the demand for cash. If income goes up so the demand for money goes up. If interest rates of bonds go up the demand for money goes down. If the transactions cost goes up, then also the demand for cash goes up. Bearing in mind the Baumol-Tobin model of the transactions demand for money (Baumol, 1952; Tobin, 1956), it can be stated that the trade-off between the liquidity provided by holding money or the ability to carry out transactions –which only applies to monetary base and possibly M1– and the interest forgone by holding one's assets in the form of non-interest bearing money –cash– has three key variables on demand for money. These three factors are the nominal interest rate, the level of real income –the model find the optimum amount of money demand given a certain level of income– and the fixed transaction costs of transferring one's wealth between liquid money and interest-bearing assets. In order to set the working ground for policymakers it is necessary to add up to this formulation the target every central bank wants to achieve, which is to keep inflation around the 2% as well as keeping the economy operating at its full level of employment –recalling that the latter rate differs among countries. In this context the U.S.' central bank has taken out an ace up its sleeve by raising its interest rates to between 0.25 and 0.5 per cent.
The great question is whether the Fed will achieve its target. If it is looked at the economic theory, it can be held a blooming prospect upon the aforementioned strategy. If reality doesn't follow the economic theory it could just due to an untrusting situation within the economy by the people. If people do not put their money inside banks yet the interest rates are higher, it indicates they don't trust in the economy right now which wouldn't be consistent with the economic theory. Other factor which influences the credibility of the central bank relates to its track records –the way that central bank has met what it was announced that was going to be achieved. What mainly contributes to it is the degree of dependence which central banks takes with. The more independent the central bank is the more likely is to achieve its objectives.
Another powerful tool for monetary policy target achieving is the information role. As this manoeuvre had been anticipated, it provides a great case study of the ability of financial markets to efficiently process information. The monopolistic money supplier central bank uses the aforementioned information tool to get people aware of its purposes and make them react in the way it wants them to react.
Regarding to the role that the information plays on this market situation, it can be considered the relation between the U.S. Federal Reserve information and the behaviour of interest rates. It has been found by researchers at the University of California, Berkeley that exists an asymmetry between the Fed's and the market's information, which would explain why interest rates of maturities rise following contradictory monetary policy actions. As economic theory of interest rates suggests, a shift by the Fed to narrow monetary policy is likely to temporarily raise short-term rates but cut them in the long run and should cut rates on bonds of long maturities. Researchers conclude that the Fed has information about future inflation that market participants do not have. The information revealed by the Fed policy actions explains the behaviour of interest rates following monetary contraction (Romer and Romer, 2000). In the light of this outcome and as economic literature backs up, a 1% increase in broad stock indexes is caused by a hypothetical unanticipated 25-basis-point cut in the Federal funds rate target. Board members of Governors of the Federal Reserve System state that "the effects of unanticipated monetary policy actions on expected excess returns account for the largest part of the response of stocks prices can explain the stock market's reaction to the Federal Reserve policy" (Bernanke and Kuttner, 2005).
This financial manoeuvre has direct effects on the Sterling pound as it doesn't force the hand of the Bank of England but puts pressure on it to respond. Even independent experts warn that an increase looks inevitable, there is no rush to rise rates in the U.K. following the Bank of England Governor Mark Carney's statements. Technically speaking, an increase in US interest rates would theoretically rise the value of the dollar against the Sterling pound and other currencies such as the Eurozone. Historically, British interest rates closely followed US interest rates due to the strong financial and transactional inter-connections between both. Hence, it can be asserted that the UK is bound to follow but not yet. It could be considered this wait as a strategy to better fight against this systematic risk factor which lies ahead of the whole economy.
The Question Of Prosperity
Galloping economic woes, prejudice, injustice, poverty, low literacy rate, gender disparity and women rights, deteriorating health system, corruption, nepotism, terrorism, political instability, insecure property rights, looming energy crisis and various other similar hindrances constrain any state or country to be retrograded. Here questions arise that how do these obstacles take place? How do they affect the prosperity of any country? No history, geography, or culture spawns them. Simply the answer is institutions that a country possesses.
Institutions ramify into two types: inclusive and extractive. Inclusive political institutions make power broadly distributed in country or state and constrain its arbitrary exercise. Such political institutions also make it harder for others to usurp rights and undermine the cornerstone of inclusive institutions, which create inclusive economic institutions that feature secure property rights, an unbiased system of law, and a provision of public services that provide a level playing field in which people can exchange and contract; it also permits the entry of new businesses and allow people to choose their career. On the contrary, extractive political institutions accord clout in hands of few narrow elite and they have few constrains to exert their clout and engineer extractive economic institutions that can specifically benefit few people of the ruling elite or few people in the country.
Inclusive institutions are proportional to the prosperity and social and economic development. Multifarious countries in the world are great examples of this. Taking North and South Korea; both countries garnered their sovereignty in same year 1945, but they adopted different ways to govern the countries. North Korea under the stewardship of Kim Il-sung established dictatorship by 1947, and rolled out a rigid form of centrally planned economy as part of the so-called Juche system; private property was outlawed, markets were banned, and freedoms were curtailed not only in marketplace but also in every sphere of North Korea's lives- besides those who used to be part of the very small ruling elite around Kim Il-sung and later his son and his successor Kim Jong-Il. Contrariwise, South Korea was led and its preliminary politico-economic institutions were orchestrated by the Harvard and Princeton-educated. Staunchly anticommunist Rhee and his successor General Park Chung-Hee secured their places in history as authoritarian presidents, but both governed a market economy where private property was recognised. After 1961, Park effectively taken measures that caused the state behind rapid economic growth; he established inclusive institutions which encouraged investment and trade. South Korean politicians prioritised to invest in most crucial segment of advancement that is education. South Korean companies were quick to take advantage of educated population; the policies encouraged investment and industrialisation, exports and the transfer of technology. South Korea quickly became a "Miracle Economy" and one of the most rapidly growing nations of the world. Just in fifty years there was conspicuous distinction between both countries not because of their culture, geography, or history but only due to institutions both countries had adopted.
Moreover, another model to gauge role of institutions in prosperity is comparison of Nogales of US and Mexico. US Nogales earn handsome annual income; they are highly educated; they possess up to the mark health system with high life expectancy by global standards; they are facilitated with better infrastructure, low crime rate, privilege to vote and safety of life. By contrast, the Mexican Nogales earn one-third of annual income of US Nogales; they have low literacy rate, high rate of infant mortality; they have roads in bad condition, law and order in worse condition, high crime rate and corruption. Here also the institutions formed by the Nogales of both countries are main reason for the differences in economic prosperity on the two sides of the border.
Similarly, Pakistan tackles with issues of institutions. Mostly, pro-colonial countries are predominantly inheritors of unco extractive politico-economic institutions, and colonialism is perhaps germane to Pakistan's tailoring of institutions. Regretfully, Pakistan is inherited with colossally extractive institutions at birth. The new elite, comprising civilian-military complex and handful aristocrats, has managed to prolong colonial-era institutional legacy, which has led Pakistan to political instability, consequently, political instability begot inadequacy of incentives which are proportional to retro gradation of the country.
Additionally, a recent research of Economic Freedom of the World (WEF) by Fraser Institute depicts that the countries with inclusive institutions and most economic freedom are more developed and prosperous than the least economic free countries; countries were divided into four groups. Comparing most free quartile and least free quartile of the countries, the research portrayed that most free quartile earns even nine times more than least free quartile; most free quartile has two times more political and civil rights than least free quartile; most free quartile owes three times less gender disparity than least free quartile; life expectancy tops at 79. 40 years in most free quartile, whereas number stands at 65.20 in least free quartile. To conclude this, the economic freedom is sine quo non for any country to be prosperous, and economic freedom comes from inclusive institutions. Unfortunately, Pakistan has managed to get place in least free quartile.
In a nutshell, the institutions play pivotal role in prosperity and advancement, and are game changer for any country. Thereby, our current government should focus on institutions rather than other issues, so that Pakistan can shine among the world's better economies. For accomplishing this highly necessary task government should take conducive measures right now.
Taxing The Super-Rich To Help The Poor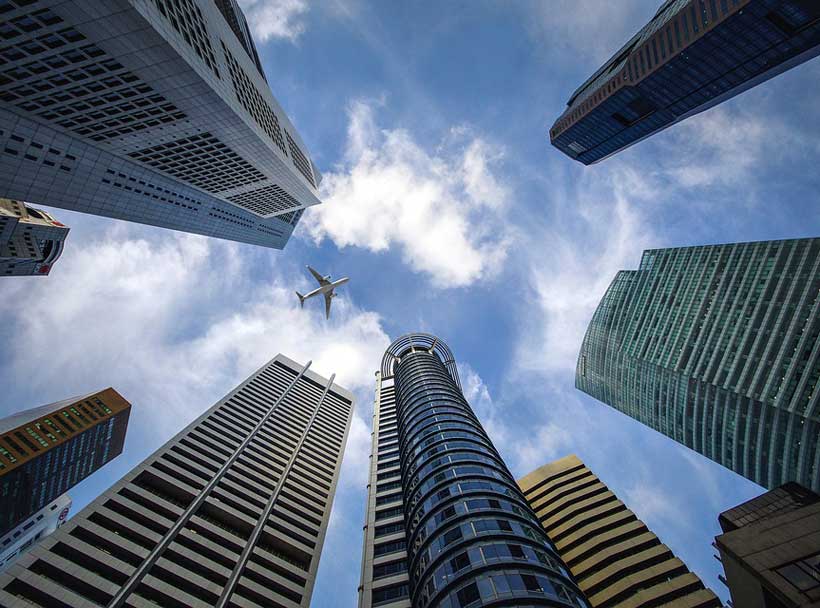 What was traditional became law in 1941 when Thanksgiving was designated as the fourth Thursday in November. Large turkeys, plenty of trimmings and family gatherings became the norm. . . that is until this year of the self-isolated holiday. Small turkeys disappeared fast leaving masses of 20 lb birds and presumably more leftovers and more waste. Yes, w e belong to the lucky 13.5 percent in this world through an accident of birth.
Half of the world's population lives on less than $5.50 per day. Of these, three quarters of a billion are in extreme poverty, classified as less than $1.90 per day. Covid 19 has swelled these numbers by 114 million and the situation is dire. Worst affected by poverty are the day laborers i.e. informal workers without a regular job. Moreover, the ILO (International Labor Organization) estimates 200 million job losses from Covid. It also notes that the average income of informal workers in places like Ethiopia, Haiti, and Malawi has already fallen by 82 percent.
The US is not immune. Adjusting for purchasing power the US Census Bureau classifies 11.1 percent of the population as poor with Covid exacerbating the situation. Forty seven million have to rely on food banks including 16 million children. Hardly surprising then that the US has the highest child mortality rate among the 20 OECD countries (major economies) as reported by the U.S. Health Affairs journal. And life expectancy has shrunk by three years, affirms the U.S. Census Bureau.
Even in Europe with its social net and social conscience, Covid 19 is estimated to increase poverty by about half if the pandemic lasts until the summer of 2021. Italy alone, forecasts Caritas Italiana, will have a million more children living in poverty.
In April of this year UNCTAD (United Nations Conference on Trade and Development) warned that at least $2.5 billion was needed to lessen the impact of the impending crisis within the narrow purview of their remit.
So where is the money to come from? If taxing the rich is unlikely to pass in most legislatures for the most obvious of reasons — they paid for them to be there — how about taxing only the super-rich, the storied 1 percent?
The wealth of the billionaire class has surged. While 45.5 million filed for unemployment in just three months, the U.S. added 29 more billionaires and the wealth of the billionaire class surged nearly 20 percent or $584 billion, from $2.948 to $3.531 trillion, during the same period. Just the top five billionaires, namely, Jeff Bezos, Bill Gates, Mark Zuckerberg, Warren Buffet and Larry Ellison increased their wealth by a whopping $101.7 billion between March 18 and June 17 of this year. Bezos and Zuckerberg alone made $76 billion or almost three-quarters. To be fair one has to point out that the stock market took a sudden dip in March from which it recovered to new highs.
It's shocking that just 10 percent of their $584 billion gain would have bailed out their compatriots classified as poor over the same period. Is it time for a tax on the super rich? Warren Buffett has often said that he needs to be taxed more. The fact is a small extra tax would not make an iota of difference in their lives but would help out millions of the poor and also the economy because the latter are much more likely than the rich to spend the money.
International Conflicts from the View of Trade Expectations Theory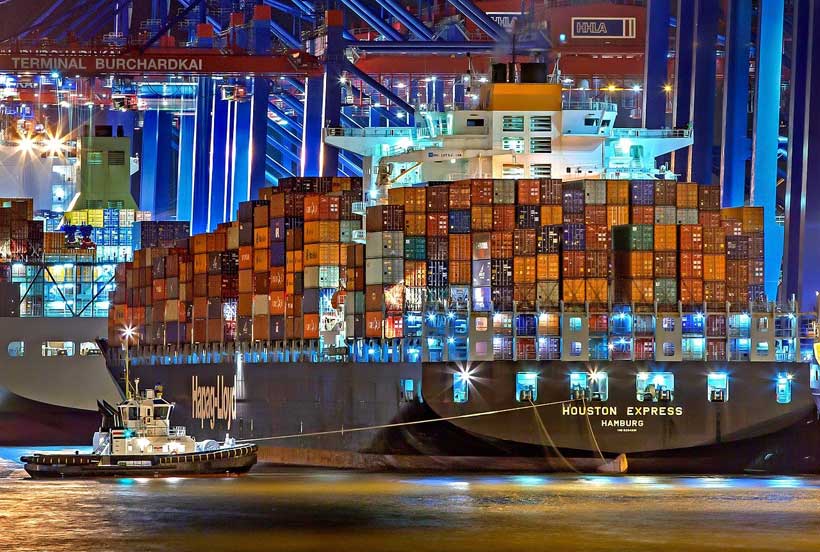 Does economic interdependence between great powers have a significant effect on the probability of war between them? This once seemingly impossible question has become extremely realistic and urgent in the current tide of anti-globalization.
In fact, it is not the first time that free trade has been terminated, as all the great powers in the Western world had abandoned the principle of free trade at one point, such as Germany in 1879, France and Britain in 1881, and the United States as early as the 1860s during the Civil War. Global trade frictions and conflicts have developed from competing for raw materials, energy, and investment to today's competition for market space (see Chan Kung's "Spatial Determinism" for details).
There are two views on the relationship between economic interdependence and war. Liberals assert that with commercial ties, trade and investment flows can raise the opportunity cost of going to war and thereby providing a large material incentive to avoid war. Realists claim that commercial ties make states vulnerable to cutoffs, which can devastate an economy that has reoriented itself to rely on critical markets and goods from abroad, and thereby prompt leaders to go to war.
American scholar Dale C. Copeland believes that an additional causal variable, i.e., a state's expectations of the future trade and investment environment should be introduced to determine whether the liberal prediction or realist prediction would prevail. When a dependent state has positive expectations about this future environment, it is more likely to see all the benefits of continuing the current peace and all the costs of turning to war. Economic interdependence would then be a force for peace. Yet if a dependent state has negative expectations about the future economic environment, i.e., seeing itself being cut off from access to foreign trade and investment, or believing that other states will soon cut it off, then the realist logic will kick in. Such a state would tend to believe that without access to the vital raw materials, investments, and export markets needed for its economic health, its economy will start to fall relative to other less vulnerable actors. If this economic decline is anticipated to be severe, the leaders of the dependent state would then begin to view war as the rational option, the lesser of two evils. Such leaders would consider it is better to fight that being forced to submission.
This argument is similar to the "preventive wars" in the field of international political economy, and Dale C. Copeland calls it the "trade expectations theory". Copeland believes that in the situation where there are different great powers, the combination of economic interdependence along with expectations of future trade and investment was a critical driving force shaping the probability of war and conflict between these powers.
Several historical examples from the twentieth century are clear prove of this. Japan's attacks on Russia in 1904 and the United States in 1941 were intimately related to Japanese fears of future access to the raw materials and trade of the East Asian region. In the first case, Japan witnessed Russia's steady penetration into economically valuable areas of Manchuria and the Korean Peninsula. After repeated and invariably unsuccessful efforts to convince Russia to pull back, Tokyo realized that only preventive war would mitigate Japan's long-term economic and military concerns. The closed economic policies of the great powers after 1929 had a devastating impact on Japan's economy and Japanese views of the future trade environment. Tokyo's efforts to consolidate its own economic sphere in Manchuria and northern China, spurred by its decades-long worry about Russian growth in the Far East, led to conflicts with the Soviet and Nationalist Chinese governments. When the United States entered the fray after 1938 and began a series of damaging economic embargoes, Japanese expectations of future trade fell even further, prompting a desperate effort to acquire access to oil and raw materials in Southeast Asia. The ultimate result was the attack on Pearl Harbor in December 1941.
During the forty-five-year Cold War struggle after World War II, there was a low level of economic dependence between the United States and the Soviet Union, and the "trade expectations theory" seemed unable to explain the geopolitical rivalry between the two great powers. Obviously, economic relations between states do not explain all the problems of geopolitics, which involves a variety of other issues (e.g., ideological rivalry, mutual military threats, etc.). However, the impact of economic relations can be seen even during the Cold War. In the late 1950s, President Dwight Eisenhower's unwillingness to relax stringent economic restrictions alienated Nikita Khrushchev and contributed to the extreme tensions of the 1960–1962 period. But in the early 1970s and again in the late 1980s, Washington was more willing to commit itself to higher future trade with the Soviets. This proved critical to achieving an initial détente period and then an end to the Cold War altogether.
In the current tide of anti-globalization, it seems that the phenomenon of "trade expectations theory" can also be seen. The Trump administration, following the principle of "America First", believes that the major trading partners of the United States have taken advantage of the United States through trade, making the economic interests of the United States damaged, and China has caused the greatest economic damage to the United States. As a result, the United States has adopted a series of crackdowns and sanctions on its major trading partners, including China. The modern world is less prone to war between major powers, but instead manifests in more diverse non-war forms, i.e., trade sanctions, technological sanctions and blockades, financial sanctions, diplomatic recriminations, and geopolitical repression. In the view of researchers at ANBOUND, this overall deterioration in geopolitical relations, triggered by economic ties, is merely an alternative to the "trade-security" model of war. If the geopolitical friction intensifies further and the threshold of a certain aspect is breached, a war of some kind is not out of the question.
The view of defensive realism is that national leaders, aware that their actions can lead to a vicious cycle of hostility, are justified in maintaining their current reputation for neutrality, prudent territorial policies, constant trade with other countries, and a willingness to embrace common international rules in a relatively open attitude. This view helps to create a pattern in which great powers tend to coexist for a long time without serious conflict or war. However, if national leaders take the view of aggressive realism, that in a leaderless world, great powers must always worry about what other nations will do in the future, and prepare for the worst, then they must maximize their power. The likelihood of violent conflict or even war between the great powers would then increase.
How to avoid security conflicts between great powers over trade issues? Some scholars have argued that it depends on the rationality of the national decision-makers, as well as the objective judgment on the strength and determination of both sides in the conflict. Rational actors have an incentive to reach agreements that prevent war from inflicting damage on each other, so that the situation for war does not arise and thereby improving the circumstances of both sides. In the event that if an actor do not understand the true balance of power and the determination of the other side, or do not trust the other side to keep the promises made in the agreement, war may occur.
Final analysis conclusion:
After World War II, the world as a whole has been largely at peace for 75 years (meaning that there was no major war involving a large number of countries). The current tide of anti-globalization and increasing geopolitical frictions is shaping up to be the most far-reaching and influential period of global trade and geopolitical turmoil since the end of the Cold War. "Trade expectations theory" provides an explanation for the current global conflicts, as well as an idea for countries to make rational decisions and mitigate international conflicts.