UNCTAD's Creative Economy Programme as instrument for growth and development
Firstly, it is important to introduce the basic definitions and features of the creative economy approach. There is no consensus in literature around the definition of creative economies and creative industries.
Scholarly interest in the creative economy arose quite recently, shifting the topic from a marginal position into the centre of various analyses and statistics. Despite the definitional and taxonomical issues, in general the creative economy concerns the activities that generate or exploit knowledge or information.
An issue compounding the difficulty to define the creative economy and creative industries lies in the "grey zone" between the border of cultural and creative industries and traditional manufacturing, which allows for the blending of artistic imagination with handcrafted knowledge, creating unique products of renown. However, there is consensus around the importance of the creative economy. Over the period 2000-2005, trade in creative goods and services increased at an average annual rate of 8.7%. World exports of creative products were $424.4 billion in 2005 as compared to $227.5 billion in 1996. Creative services in particular enjoyed an export growth of 8.8 % annually between 1996 and 2005 (UNCTAD, 2008).
The UK Department for Culture, Media and Sport defines the creative industries as "those industries which have their origin in individual creativity, skill and talent and which have a potential for wealth and job creation through the generation and exploitation of intellectual property" (DCMS 2001, p. 4)" The British website for creative industries adds to the above mentioned definition that the creative industries encompass the following sub-fields: advertising, architecture, arts & culture, craft, design, fashion, games, music, publishing, tech, TV and film. There is no consensus around the appropriateness of categorizing gastronomy and engineering within the creative economy.
A strong interest in creative economy comes from the United Nations. UNESCO, in its "Understanding the Creative Industries" brief, states that creative and cultural industries make up the Creative Economy. Creative industries include cultural industries, such as printing, publishing, multimedia, crafts etc, and all artistic productions. One of the most common definition of cultural industries describes them as "industries which combine the creation, production and commercialization of creative contents which are intangible and cultural in nature."
According to UNCTAD Creative Economy Report 2013, the creative economy, term popularized in 2001, designates various kinds of industries from arts to technology, as creativity can extend beyond the cultural domain. There is consensus around the individual elements of the Creative Economy. Sports, arts, literature, zoos, museums are possible fields of the Creative Economy.
UNCTAD acknowledge the significance of the creative economy, as its Creative Economy program testifies. Edna Dos Santos Duisenberg founded the program in 2004, aimed at assisting governments in policy-making and driving technical cooperation in developing countries concerning the creative economy. The Creative Economy programme launched by UNCTAD aims at combining development with innovation and creativity to create different trajectories leading to development. The program goes beyond the merely "economic", limited to basic indicators, view of development, by promoting a holistic approach to it, which takes into account social and non-strictly numerable factors as (but not limited to): cultural identities, social disparities, economic ambitions and technological disadvantages, which are of paramount importance in today's globalized world. In fact, it is necessary to consider the changes brought about by globalization and connectivity, making cultural identities more fluid or accentuated, accentuating or levelling social disparities, and modifying cultural production. Indeed, the Creative Economy is vital to stimulate development, but also to reinforce cultural identity and diversity. Overall, it is a "powerful transformative force", generating income and employment, thus fuelling sustainable development. It has the potential to enhance the prestige of the place where it originates and its identity. It is usually environmentally friendly and employs high skilled workers.
The ideas of creative economy found an interesting "application" during the recent EXPO in Milan. The UK Pavilion for the international exhibition is an example of the British interest – and also investment" – in the creative economy and has won the International Prize for Best Pavilion Architecture. The Pavilion meant to recreate the structure of a beehive, underlining the importance of bees in global food production. The creative industries in the UK provide over 1,808,000 jobs and generate 76.9bn£ a year to the UK economy (Creative Industries UK), contributing to output more than hospitality, utilities, agriculture, fisheries and forestry, but still significantly less than retail and manufacturing. Within the creative industries sector in the UK, the three largest sub-sectors are design, publishing, and television and radio, accounting for around 75% of revenues and 50% of employment. Also the EU is engaging with the creative economy on the institutional level. The EU has established a Commission for cultural and creative industries to promote innovation in education, professional mobility of artists, so that they have access to more markets and audiences, and financing schemes also at the EU level (Imprese culturali e creative in Italia).
In any case, it is important to underline the role of creative-economy related activities for developing and less developed countries which, due to the very nature of such activities, can capitalize strongly on them since that they offer a different way to development not strictly linked to "classical" models of industrial development. Linking again with activity of UNCTAD, their Creative Economy Programme has found empirical application in numerous Third World countries. In Mali in 2004 a creative economy model was designed and applied to the Festival sur le Niger, which blended the use of locally sourced products to stimulate local economy, the promotion of local culture, and the facilitation of interactions to enhance social cohesion. Other successful governments that have focussed on creative industries are Latin American states, which have undertaken a review of the creative industries. The Inter-American Development Bank has defined Latin American countries as the Orange Economy, namely a "group of linked activities through which ideas are transformed into cultural goods and services whose value is determined by intellectual property". In Colombia, for instance, there is the Guide for Regional Mapping of the Creative Industries, providing a methodology to study the creative industries. In Africa, similarly, the Observatory of Cultural Policies in Africa, set up in 2002 with the support of UNESCO, the African Union, the New York-based Institute of Cultural Enterprise and the Ford Foundation researches creative industries in the continent. It is a potentially good sign that developing continents show a moderate enthusiasm in the creative economy, which can foster growth, while it is surprising that highly developed countries roughly neglect the area.
The program functions thanks to the involvement of other international actors in addition to UNCTAD. The UNESCO's mandate is to encourage countries to invest in creative industries and develop them. Other international stakeholders are the World Intellectual Property Organisation (WIPO) and international organisations such as the Inter-American Development Bank, the Organisation for Economic Cooperation and Development and the EU's Education, Audiovisual and Cultural Executive Agency.
However, it is important to note that the program has encountered numerous obstacles. There is general scepticism over the utility of the Creative Economy, made up of small start-ups, which may be more a liability than an asset, due to alleged inefficiency. In fact, some governments remain to be convinced of the potential the Creative Economy offers and they need to overcome their uneasiness in allocating funds to the creative economy. Indeed, the critical factors for Creative Economy development is financing, in addition to intermediaries, actors, intellectual property rights, distribution networks, technical and entrepreneurial skills (see Creative Economy 2013 Report). For instance, in Africa creative resources are underutilized. The creative industries are among the most dynamic sector in world trade and should be able to benefit from other sectors such as tourism, which is mutually linked to the creative economy. Also, intellectual property rights and technology play a central role in the Creative Economy, to stimulate production, consumption, dissemination of cultural contents and developing countries should be able to capitalize on them.
(special thanks to Ms. Marianna Griffini)
A more effective labour market approach to fighting poverty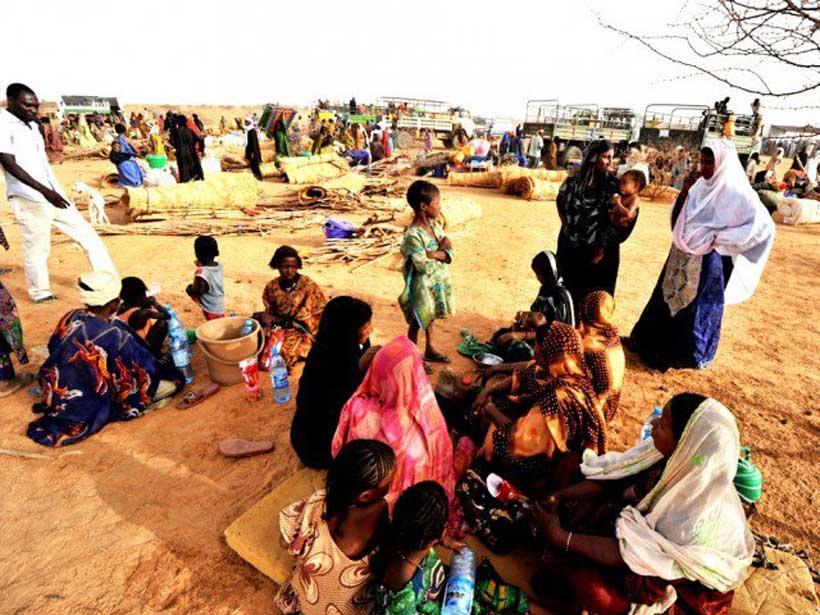 Gainful employment is still the most reliable way of escaping poverty. However, access to both jobs and decent working conditions remains a challenge. Sixty-six per cent of employed people in developing economies and 22 per cent in emerging economies are in either extreme or moderate working poverty, and the problem becomes even more striking when the dependents of these "working poor" are considered.

Thus, it is not just unemployment or inactivity that traps people in poverty, they are also held back by a lack of decent work opportunities, including underemployment or informal employment.

Appropriate labour market policies can play an important role in the fight to eradicate poverty, by increasing access to job opportunities and improving the quality of working conditions. In particular, labour market policies that combine income support for jobless people with active labour market policies (ALMPs).

The new ILO report What works: Promoting pathways to decent work shows that combining income support with active labour market support allows countries to tackle multiple barriers to decent work. These barriers can be structural, (e.g. lack of education and skills, presence of inequalities) or temporary (e.g. climate-related shocks, economic crises). This policy combination is particularly relevant today, at a time when the world of work is being reshaped by global forces such as international trade, technological progress, demographic shifts and environmental transformations.
Policies that combine income support with ALMPs can help people to adjust to the changes these forces create in the labour market. Income support ensures that people do not fall into poverty during joblessness and that they are not forced to accept any work, irrespective of its quality. At the same time, ALMPs endow people with the skills they need to find quality employment, improving their employability over the medium- to long-term.

New evidence gathered for this report shows that this combination of income support and active support is indeed effective in improving labour market conditions: impact evaluations of selected policies indicate how people who have benefited from this type of integrated approach have higher employment chances and better working conditions.

One example of how this combined approach can produce results is the innovative unemployment benefit scheme unrolled in Mauritius, the "Workfare Programme". This provides workers with access to income support and three different types of activation measures; training (discontinued in 2016), job placement and start-up support. The programme was also open to those unemployed people who were previously working in an informal job. By extending coverage to the most vulnerable workers, the scheme has helped reduce inequalities and unlock the informality trap.

Another success came through a public works scheme implemented in Uruguay as part of a larger conditional cash transfer programme, the National Social Emergency Plan (PANES). The programme was implemented during a deep economic recession and carefully targeted the poorest and most vulnerable.

Beneficiaries of PANES were given the opportunity to take part in public works. In exchange for full-time work for up to five months, they received a higher level of income support as well as additional job placement help. This approach reached a large share of the population at risk of extreme poverty and who lacked social protection. The report indicates that providing both measures together was critical to the project's success.

The effects of these policies on poverty eradication cannot be overestimated. By tackling unemployment, underemployment and informality, policies combining income support with ALMPs can directly affect some of the roots of poverty, while enhancing the working conditions and labour market opportunities for millions of women and men in emerging and developing countries.
International Monetary Fund (IMF) was created just after World War II (WWII) in 1945. The IMF is an organization of 189 countries, working to foster global monetary cooperation, secure financial stability, facilitate international trade, promote high employment and sustainable economic growth, and reduce poverty around the world.
Pakistan has been knocking doors of IMF since 1958, and it has been 21 agreements with IMF. Generally, the IMF provides loans at very low-interest rates and provides programs of better governance and monitoring too. But for the last 6 decades, Pakistan has suffered a lot, in terms of good governance. Especially last 2 decades, corruption, nepotism, poor planning, bribery, weakening of institution, de-moralization of society, etc were witnessed. We may not blame the IMF for all such evils but must complain that the IMF failed to deliver, what was expected. Of course, it is our country, we are responsible for all evils, and wrongdoings happened to us. We have to act smartly and should have made the right decision and at right times.
IMF also dictates its terms and condition or programs like: devaluation of local currencies, which causes inflation and hike in prices, cut or draw-back of subsidies on basic utilities like fuel, gas, electricity, food, agriculture etc, which causes cost of life rather higher for local people, cut on development expenditures like education, health, infrastructure, and social development etc, which pushes the country even more backward. IMF focusses only on reducing expenditures and collection of taxes to make a country to meet the deadlines of payments. IMF does not care about the development of a country, but emphasizes tax collections and payment of installments on time, to rescue a country from being a default.
While CPEC is an initiative where projects are launched in Power Generation, Infrastructure development under the early harvest program. Pakistan was an energy trust country and facing a severe shortage of Electricity. But after completion of several power projects under CPEC, the shortfall of electricity has been reduced to a great extent. One can witness no load shedding today, while, just a few years back the load shedding was visible throughout the country for several hours a day. Several motorways and highways have been completed. Gwadar port has been operational partially. Infrastructure developments are basic of economic activities.
Projects under CPEC has generated jobs up to 80,000. CPEC was the catalyst to improve GDP by around two percent during 2015-2018. CPEC has lifted the standard and quality of life of the common man in Pakistan. CPEC was instrumental to move the economic activities and circulation of wealth in society. Under CPEC, early harvest projects, 22 projects have been completed at the cost of approximately 19 billion US dollars.
It is understood that early harvest projects were heavy investment and rather slow on returns. But, these projects have provided a strong foundation for the second phase, where Agriculture, Industrialization and Social Sector will be focused. Return on Agriculture and Industrial produce is quick and also generates more jobs. The second phase will contribute toward the social development of Pakistan as well as generate wealth for the nation. Pakistan's agriculture sector has huge potential as cultivatable land is huge, workforce is strong and climate is favorable. Regarding Industrialization, Pakistan is blessed with an abundance of mines and minerals. The raw material is cheap and the labor cost is competitive. Pakistan has 70% of its population under the age of 40 years, which means an abundance of the work force. Pakistan's domestic market is 220 million and the traditional export market is the whole of the middle-east and the Muslim world.
The major difference between the CPEC and IMF is that CPEC generates wealth, while IMF focuses on tax collection and reducing the developments and growth. China is the latest model of developments in the modern days, China is willing to replicate its experience with Pakistan for its rapid development.
Eurasian integration: From economics to creation of a center of power
Russia's President Vladimir Putin had every reason to congratulate his Armenian colleague Nikol Pashinyan with the outcome of the summit of Eurasian Economic Union (EAEU) leaders that was recently held in Yerevan, where many promising decisions were made, bringing Iran, Singapore and Uzbekistan closer to this international organization.
Creation of various economic associations amid the ongoing process of globalization and toughening competition is a global trend nowadays. And still, the reasons for this process in Eurasia are as much economic, as they are existential.
The "traitorous" decision by the Western Christian powers during the Crimean War to side with the Ottoman Empire, which was widely perceived as a force hostile to the Christian world, came as a shock for Russian society, and above all, for the elite of the Russian Empire, which, throughout the 18th and 19th centuries, had been working hard to expand "the window on Europe," opened by Peter the Great. The Europeans' deep-seated rejection of Russia as part of the European world, often spilled out into open hostility.
The Crimean War underscored Christendom's split along ideological and political lines, which began with the separation of the Roman Catholic and Orthodox Churches in 1054. The rapprochement between Russia and the European powers during and immediately after the Napoleonic wars proved a rather short-lived (and atypical) episode in the history of East-West relations. Before very long, however, Russian society managed to develop an "antidote" that cured the psychological trauma caused by the war: "Russia has only two allies: its army and Navy," as Emperor Alexander III famously said. Moreover, the complex of "otherness" vis-a-vis Europe quickly turned into a matter of pride for many Russian thinkers, such as Nikolai Danilevsky ("Russia and Europe"), Leo Tolstoy ("War and Peace"), Alexander Blok ("Scythians"), to name just a few.
While Danilevsky presented Russia as the leader of the still emerging Slavic "cultural-historical type," the classical "Eurasians" with their idea of "Russia-Eurasia" believed that the cultural code of the Russian people is closer to the Turkic than to the West-Slavic one. What the "Eurasians" failed to delve into, however, was religious difference between the Russian and Turkic peoples, most of the latter being Muslims.
The ambitious experiment of building communism on a planetary scale further alienated Russia from the West, but brought it closer to the countries of the "third world," primarily those in Asia. During the 1990s, Russia once again reached out to the West, only to be cold-shouldered by it.
This is exactly the response the West gave Turkey at the turn of this century and, just like the Russians before them, the Turks transformed their own complex of rejection from the West into a matter of pride. Today, according to various polls, up to 94.5 percent of Turks view the United States a hostile country. Anti-Americanism (coupled with anti-Western sentiment) is similarly on the rise in much of the Eurasian continent – from China all the way to the Middle East.
Meanwhile, the "Eurasians" theorized about a fundamental idea the entire future of "Russia-Eurasia" was to be built on. Today, most of the Eurasian countries' foreign policy paradigm is overshadowed by their postcolonial syndrome and their desire for a more equitable world economic order.
"The recurrence of arrogant neo-colonial approaches, where some countries have the right to impose their will on others, is rejected by an absolute majority of members of the world community," who seek "a more meaningful role in taking key decisions," Russian Foreign Minister Sergei Lavrov wrote in an article titled "The world at a crossroads, and the system of international relations of the future."
This goal can only be achieved by joint efforts and closer integration in the Eurasian space, where complex supranational integration formats, such as ASEAN, SCO, the Customs Union and the Common economic space (Russia, Belarus, Armenia, Kyrgyzstan and Kazakhstan) are already being established. Despite the complexity of the search for a mutually acceptable combination of the interests of very dissimilar countries (unlike in the case of the European Union), which have different civilizational affiliations and some even have running conflicts, this process is still moving ahead.
And yet, despite all their specific features, these countries still have very much in common: as a rule, a powerful state ("public") economic sector, a long tradition of statehood (unlike Europe, not necessarily national) and, as a consequence, a traditional view of state power as something bordering on sacrosanct. And also an inherent rejection of the Western worldview with its mass culture, "rational," almost materialistic, religion, and the substitution of morality by the criminal code, as the harshest critics of the West claim. Comparing Russia and Europe, the Russian historian Mstislav Shakhmatov stated: "The state of truth and the state of law are two different worldviews: the former is characterized by religious pathos and the latter – by material aspirations (…). Almost a century later, this maxim still rings true with many Eurasian societies.
Integration in our pragmatic century should start with a search for shared economic interests (by the way, the European Union grew out of the European coal and steel association). Speaking at the 2016 international economic forum in St. Petersburg, President Vladimir Putin pitched the idea of creating a large Eurasian partnership which, besides the CIS countries, would also bring on board China, India, Pakistan, Iran, and other countries.
Russia, which is a melting pot of a plethora of ethnic groups and cultures, has every reason to claim the role of a "natural" driving force behind the process of Eurasian integration. According to Turkish political analyst Ferhan Bayir, today "even the ruling Justice and Development Party in Turkey, which is rooted in political Islam, is edging closer to Russia as it increasingly opposes the United States… Even more so Iran, which is not just getting closer to Russia, but is actually working together with it in many parts of the region."
Europe became a self-sufficient (though flagging) power center even before it united politically, and Eurasia may well become another such center. Since political unity, including in future, is unlikely, the participants of this integration process could still learn how best to respond together to external challenges, just like Russia, Turkey and Iran managed to collaborate in the Syrian conflict.
It would certainly be great if all countries of the continent (like just anyone else too) could learn to be friends and work together, but awareness of common interests (and, in the era of globalization, of destinies too), can hardly extend to all of Eurasia. Therefore, when we talk about the hypothetical Eurasian community as a center of power, we would have to exclude China, which itself is a power center and the core of a separate civilization. As for India, it will hardly show much interest in close integration as Hindustani civilization is a vivid example of an introverted and self-contained one.
Putting aside the term "center of power," creating a community of countries with shared economic interests in Eurasia is quite possible. This project will not be hampered by any political incumbrancers, if only its participants agree to find compromises as they go. It won't be easy, but, as they say, a journey of a thousand miles begins with a single step…
From our partner International Affairs