Can the ASEAN Economic Community be a success?
After almost two decades of discussion, the ASEAN Economic Community (AEC) will be proclaimed on 31st December. The AEC is a potentially significant and competitive economic region, should it be allowed to develop according to the aspiration of being a "single market and production base, with free flow of services, investments, and labour, by the year 2020".
The ASEAN region as a composite trading block has the third highest population at 634 million, after China and India. GDP per capita is rapidly rising. The AEC would be the 4th largest exporter after China, the EU, and the United States, with still very much scope for growth from Cambodia, Myanmar, the Philippines, and Vietnam from a diverse range of activities ranging from agriculture, food, minerals and commodities, electronics, and services. The coming AEC is already the 4th largest importer of goods after the United States, EU, and China, making it one of the biggest markets in the world.
Unlike the other trade regions, the AEC still has so much potential for growth with rising population, rising incomes, growing consumer sophistication, and improving infrastructure.
Perhaps the biggest benefit of the upcoming AEC is the expected boost this will give to intra-ASEAN trade. Most ASEAN nations have previously put their efforts into developing external relationships with the major trading nations like the EU, Japan and the US through bilateral and free trade agreements. To some extent, the potential of intra-ASEAN trade was neglected, perhaps with the exception of the entrepot of Singapore.
The AEC is an opportunity to refocus trade efforts within the region, especially when Vietnam, Cambodia, Indonesia are rapidly developing, and Myanmar is opening up for business with the rest of the region.
The social, cultural, political and business interchange within the region has traditionally been low, until the rapid increase of intra-ASEAN travel, due to the low-cost airline explosion within the region.
Today intra-ASEAN trade is approximately 25% of total trade, growing around 10.5% per annum, and expected to reach 30% of total ASEAN trade by the year 2020.
However the necessary infrastructure to support intra-ASEAN trade growth is lagging behind with a delay in the completion of the Trans-Asia Highway in Cambodia, and vastly inadequate border checkpoints between Malaysia and Thailand in Sadao and Kelantan.
Some infrastructure development projects have been severely hit by finance shortfalls within member states.
There are a number of outstanding issues concerning the growth and development of the AEC.
The ASEAN Secretariat based in Jakarta has a small staff, where the best talent is lacking due to the small salaries paid. The Secretariat unlike the EU bureaucratic apparatus in Brussels relies on cooperation between the member state governments for policy direction, funding and implementation of the AEC.
Thus the frontline of AEC implementation are the individual country ministries, which presents many problems, as some issues require multi-ministry cooperation and coordination, which is not always easy to achieve as particular ministries have their own visions and agendas. Getting cooperation of these ministries isn't easy.
There are numerous structural and procedural issues yet to be contended with. At the inter-governmental level, laws and regulations are yet to be coordinated and harmonized. So in-effect there is one community with 10 sets of regulations in effect this coming January 1st. Consumer laws, intellectual property rights, company and corporate codes (no provision for ASEAN owned companies), land codes, and investment rules are all different among the individual member states.
There are no integrated banking structures, no agreement on common and acceptable currencies (some ASEAN currencies are not interchangeable), no double taxation agreements, and no formal agreements on immigration.
There is not even any such thing as a common ASEAN business visa. These issues are going to hinder market access for regional SMEs. Any local market operations will have to fulfil local laws and regulations which may not be easy for non-citizens to meet and adhere to.
Even though there are some preferential tariffs for a number of classes of ASEAN originating goods, non-tariff barriers are still in existence, which are insurmountable in some cases like the need for import licenses (APs) in Malaysia, and the need to have a registered company which can only be formed by Thai nationals within Thailand.
Some of these problems are occurring because of the very nature of ASEAN itself. ASEAN was founded on the basis of consultation, consensus, and non-interference in the internal affairs of other members. This means that no formal problem solving mechanism exists, and the ASEAN Secretariat is a facilitator rather than implementer of policy. Illegal workers, human trafficking, money laundering, and haze issues between member states have no formal mechanisms through which these issues can be solved from an ASEAN perspective.
This weakens the force for regional integration.
One of the major issues weakening the potential development of the AEC is the apparent lack of political commitment for a common market by the leadership of the respective ASEAN members. Thailand is currently in a struggle to determine how the country should be governed. Malaysia is in the grip of corruption scandals where the prime minister is holding onto power. Myanmar is going through a massive change in the way it will be governed. Indonesia is still struggling with how its archipelago should be governed. There is a view from Vietnam that business within the country is not ready for the AEC.
Intense nationalistic sentiments among for example Thais, exasperated by the recent Preach Vihear Temple conflict along the Thai-Cambodian border need to be softened to get full advantage out of the AEC. The dispute in the International Court of Justice over Pedra Branca, and the Philippine rift with China over the South China Sea show the delicacy of relationships among ASEAN members. The recent Thai court decision on the guilt of Zaw Lin and Win Zaw Tun in the murder of two young British tourists may also show how fragile intra-ASEAN relationships can be.
The AEC is going to fall far short of achieving its full potential of becoming a major influence in global trade.
The AEC is not intended to be the same model as the EEC. The AEC is far from being any fully integrated economic community. The lack of social, cultural, and political integration within the ASEAN region indicates the massive job ahead that Europe had been through decades ago. There is still a lot of public ignorance about what the AEC is, and lack of excitement or expectation for what should be a major event within the region. Respective national media are scant on information about the forthcoming launch of the AEC.
Economic nationalism is very strong within ASEAN. Malaysia has its Government Linked Companies (GLCs), State Economic Development Corporations (SEDCs), Thailand its Crown Property Bureau, and family business empires within each country which have vested interests in keeping market access at the current status quo. The AEC is seen as a threat to many existing business empires, which fear open market access. Many of these business empires have enormous political influence upon their respective governments.
The AEC could be deemed to conflict with the special advantages bumiputera businesses in Malaysia enjoy in areas of government tendering and contracting.
It is yet to be seen how some of these businesses will behave within an AEC environment. However what can be said for sure is that the AEC will not create any level playing field for ASEAN businesses in the foreseeable future.
With the problems the EU is currently facing, maybe it is wisdom in hindsight that the leaders of ASEAN have been extremely cautious in their approach to the formation of the AEC. Any opening up of the labour market could also be a potential disaster. A free flow of labour across ASEAN would potentially put many under-qualified people out of work according to Gyorgy Sziraczki, the director of the ILO in Vietnam.
This could lead to economic downturns in some of the more susceptible parts of the AEC like Lao PDR and Cambodia. The AEC rather than promoting intra-ASEAN trade, lead to a more domestic orientation, where unemployed may see the informal economy looking much more attractive means of making a living.
However, if the leadership of ASEAN see the opportunities of dramatically increasing intra-ASEAN trade, then the AEC has great potential to assist the region withstand any steep economic downturn around the rest of the world.
Projects that are able to boost regional synergies like coordination of education, river system water management, energy, transport, banking and finance, may very quickly improve regional integration. Regional clustering can be developed in education, auto-parts, food production, electronic parts, and the value adding of basic commodities to benefit the economies of the region.
Infrastructure development will be vital to the success of the AEC. For this purpose the ASEAN Infrastructure Fund, financed by member countries and the Asian Development Bank will be extremely important. The recent ASEAN summit in Kuala Lumpur also reactivated the ASEAN Joint Consultative Committee to resolve trade and investment issues.
The slowness of the AEC should not be seen as a failure of ASEAN. We can see the slow pace that ASEAN makes decisions, with the long period it is taking to admit Timur Leste as ASEAN's 11th member.
The vital questions here are whether the AEC will be able attract direct foreign investment to the region? Take advantage of rising opportunities like international education? Stop the talent drain from the region with China becoming more aggressive in attracting the best from the region? and Create an ASEAN awareness within the region?
Sadly, one may expect the fate of the AEC to be similar to that of the Indonesia-Malaysia-Thailand Growth Triangle (IMT-GT), and the Brunei Darussalam-Indonesia-Malaysia-The Philippines East ASEAN Growth Area (BIMP-EAGA). They are in existence by name, but with little real substance on the ground.
Indonesian Muslim leader signals global shifts in meetings with Pence and Netanyahu
Yahya Staquf, a diminutive, soft-spoken leader of Nahdlatul Ulama, the world's largest Muslim movement, and Indonesian president Joko Widodo's advisor on religious affairs, has held a series of meetings in recent weeks that reflect the Muslim world's shifting attitudes towards Israel and the Palestinians and a re-alignment of socially conservative Muslim and Christian interests.
Just this month, Mr. Staquf, a staunch advocate of inter-faith dialogue and religious tolerance, met in Washington with Vice President Mike Pence, a devout evangelist Catholic who has described himself as "a Christian, a conservative, and a Republican, in that order," and in Jerusalem with Israeli Prime Minister Benyamin Netanyahu.
Messrs. Pence and Staquf were joined by Reverend Johnnie Moore, an evangelist who in May was appointed by US President Donald J. Trump as a member of the board of the US Commission on International Religious Freedom.
Mr. Staquf's discussions would likely raise eyebrows at any given moment.
But they take on added significance because they came in the wake of Mr. Trump's controversial recognition of Jerusalem as Israel's capital, stepped up US support for Israel in United Nations bodies, and in advance of a whirlwind visit to the Middle East by US peace negotiators Jared Kushner and Jason Greenblatt.
Palestinian President Mahmoud Abbas' Palestine Authority has refused to engage with the Trump administration since the US recognition of Jerusalem and Palestinian officials were unlikely to meet with Messrs. Kushner and Greenblatt during their Middle East tour that focused on a draft US plan to resolve the Israeli-Palestinian conflict.
Details of the plan, described by Mr. Trump as the 'deal of the century,' remain under wrap, but Palestinians fear that it will be heavily geared towards supporting Israeli negotiating positions.
That fear has been reinforced by the Trump administration's fiery support of Israel in the UN. The United States this month withdrew from the United Nations Human Rights Council, citing, among other reasons, the council's repeated criticism of Israel.
Whether by design or default, Mr. Staquf's meetings appeared to reinforce efforts by close US allies like Saudi Arabia, the United Arab Emirates and Egypt to stifle opposition to Mr. Trump's approach to Israeli-Palestinian peace. Turkey has been in the forefront of condemnation of US policy that resonates in Muslim public opinion, particularly in Asia.
Frustration with US and Israeli policies has undermined popular Palestinian support for a two-state solution that envisions the creation of an independent Palestinian state alongside Israel.
Hamas, the Islamist group that controls the Gaza Strip, has facilitated weeks of protests along the border between Gaza and Israel in support of the Palestinian right to return to lands within Israel's boundaries prior to the 1967 Middle East war during which Israel captured East Jerusalem, the West Bank, Gaza and the Golan Heights.
Israel has since annexed East Jerusalem and withdrawn from Gaza, which it blockades together with Egypt in a bid to undermine Hamas's rule.
At least 142 Palestinians have been killed by Israeli forces since the protests erupted in late March and some 13,000 wounded.
Mr. Netanyahu trumpeted the political significance of his meeting with Mr. Staquf in a statement following their encounter.
"Muslim states are becoming closer to Israel because of the common struggle against the Iranian regime and because of Israeli technology. … The prime minister hopes that there will be progress in our relationship with Indonesia, too," Mr. Netanyahu's office said.
Indonesia and Israel do not maintain diplomatic relations but do not stop their nationals and officials from travelling between the two countries. Mr. Staquf has insisted that he was visiting Israel in his private capacity rather than as an advisor to the Indonesian president.
Indonesia recently revoked Israeli tourist visas in protest against Israel's hard-handed tactics in Gaza. In response, Israel has threatened to ban tourist visas for Indonesians. Some 30,000 Indonesians, mostly Christian pilgrims, obtain visas to visit Israel each year.
Indonesia in May exempted Palestinian imports from custom duties in a bid to support the Palestinian economy.
Mr. Staquf insisted that his visit to Israel at the invitation of the American Jewish Congress was intended to promote Palestinian independence. "I stand here for Palestine. I stand here on the basis that we all have to honour Palestine's sovereignty as a free country," he said in a statement posted on his organization's website.
Nonetheless, Mr. Staquf did not meet Palestine Authority officials during his visit. Osama al-Qawasmi, a spokesman for Mr. Abbas' Al Fatah group, charged that his visit was "a crime against Jerusalem, against the Palestinians and Muslims in the world, and constitutes support for the criminal Israeli occupier against our fighting and resolute people."
Mr. Staquf was the second NU leader to visit Israel in the past two decades. Abdurrahman "Gus Dur" Wahid travelled several times to Israel before and after his presidency but not while he was Indonesia's head of state.
Muslim leaders, many of which have long reconciled themselves to recognition of the State of Israel's existence, have largely been reluctant to publicly engage with Israeli officials as opposed to non-Israeli Jews as long as Israel and Palestine have not made substantial progress towards peace.
Mr. Staquf like Mr. Wahid before him broke ranks by travelling to Israel, a move that sparked criticism and condemnation on Indonesian social media and from some members of parliament.
While the criticism has focussed on Mr. Staquf's visit to Israel rather than his meeting with Messrs. Pence and Moore, it is also rooted in widespread perceptions of evangelists as purveyors of rising Islamophobia and anti-immigrant sentiment.
Lost in that criticism is the fact that Saudi Crown Prince Mohammed bin Salman is being hailed by some evangelists as heralding a new era with his projection of greater religious openness in the kingdom and his unprecedented statement that both Palestinians and Israelis "have the right" to have their own land.
"You know I couldn't believe my ears actually when I was watching the news report where the crown prince of Saudi Arabia said directly, verbatim, He said this kingdom will become a kingdom for all religions. I had to watch it again and he was crystal, crystal clear.
You know as evangelicals this is a new day for us in the Middle East. Evangelicals are the baby Christians in the region… What we're seeing is a new openness to what evangelicalism is, which I think is a move of the Holy Spirit." Mr Moore said.
Mr. Staquf projected his visit to Israel as promoting the concept of rahma or compassion and mercy as the basis for a solution to the Israeli-Palestinian conflict and the forging of relations between Israel and the Muslim world.
In practice, by design or by default, it supports US and Saudi efforts to impose their will on the Palestinians and the larger Middle East that potentially could produce as many problems as they offer solutions.
In doing so, it pays tribute to Prince Mohammed's ability to project himself as an agent of change in Saudi Arabia even if the precise contours of his vision have yet to emerge.
In a twist of irony, it is a tribute by the leader of a movement that was founded almost a century ago in opposition to Wahhabism, the ultra-conservative Sunni Muslim worldview that long shaped Saudi Arabia and that Prince Mohammed is seen as disavowing.
Will Mahathir Reset China-Malaysia Trade Relations?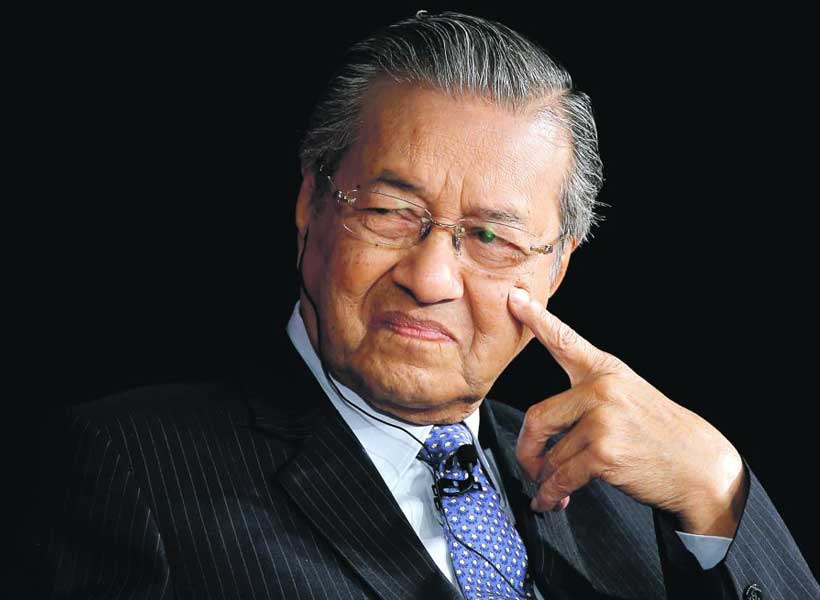 A shock electoral upset has just returned 92-year-old Dr Mahathir Mohamad to the prime ministerial chair in Malaysia. The run-up to this climax was muddled by a miasma of fake news, lurid allegations and outright conspiracy theories from eitherside of the political divide. China-baiting was inevitably drawn into this tawdry mix despite mainland investments being a stabilizing main stay of the local economy.
According to an Economic Intelligence Unit report last year, Malaysia was the fourth-largest recipient of mainland Chinese direct investments – right behind Singapore, United States and the autonomous Chinese province of Hong Kong. Although the sum total of Chinese investments in Malaysia has not been adequately tallied,the US$100 billion Forest City project provides a snapshot of the staggering amounts being invested into the local economy.
While former Prime Minister Najib Razak hailed these investments as an imprimatur ofhis government's investor-friendly policies, the opposition camp (and new government) accused him of "selling out to China". In reality, one doubts whether foreign consortiums canmatch the scale, cost-effectiveness and speed of execution of many Chinese-led projects in Malaysia.
Business Compradors
Dr Mahathir has particularly taken issue with the inadequate number of local jobs created by Chinese investments in Malaysia. It is an argument not without merit.Overseas Chinese infrastructure projects are known for their heavy reliance on mainland labour, machines and supplies – of the lock, stock and barrel variety – tokeep costs, graft and middlemen interference to the lowest possible scale.
Curiously, the backbone of Dr Mahathir's electoral tsunami came from the ethnic Malaysian Chinese community who openly hailedthe global ascent of China. That was until theydiscovered thatmainland business models accommodated as few middlemen as possible.It was Alibaba on a massive scale, missing 40 thieves and in perennial need of 40innovators.
Many Malaysian consumerssave thousands of ringgit each year by purchasing a variety of consumer products directly from China instead of forking out a hefty mark-upat local stores.Unsurprisingly, there are now growing calls to tax online purchases from China. This is not going to help budget-strapped Malaysians who voted in the new administration on the back of complaints over rising living costs. Malaysia's shadow economy has been estimated by various studies to range between 30 percent and 47 percent of its GDPup till 2010.
The anti-China narrative therefore may be couched in terms of multifaceted grievances like jobs and the South China Sea but it primarily boils downtoincentives for middlemen who contribute little or nothing in terms of value-additions to projects, productsor services offered by mainland companies. These modern-day compradors have an ally in another area bereft of value – added or otherwise.
Media Compradors
The biggest impediment to the Malaysian economy is not China, its business modus operandi or the lack of local talent. It is the Malaysian media which has abjectly failed to relay grassroots ideas and innovations to national policy-makers for decades.
The author himself vividly remembers the lament of Dr Mahathir's former national science advisor on the dearth of science journalists in Malaysia. This translates to recurring losses in taxpayer money.There is an oft-told account of how a fact-findingdelegation to the United States, seeking particular expertise in renewable energy technology,were told that the expert they were looking for was a Malaysian academic back in Kuala Lumpur!
Researchers needing critical economic or scientific data on Malaysia are likely to get them from foreign sources as even google cannot cope with the bottomless insipidity and juvenile meanderingsof the local media. Publicity-seeking experts with dodgy backgrounds are routinely sought for their banal insights and quotes in return for guaranteed filler spaces in a lack lustre media.Malaysia is gradually losing its economic and intellectual competitiveness due to the entrenched practise of mediocrity promoting mediocrity – egged on by Western interests.This forms the main backdrop to the current anti-China narrative.
Local media stalwarts privately blame politicians, in particular Dr Mahathir himself (during his previous 22-year reign) for the lack of media vigour and freedom in Malaysia. While media restrictions undeniably exist, one wonders how proposed articles on topics such as Open Governance could be seen assubversive.
It is high time to drain the swamp in Malaysia. Dr Mahathir has already indicated that the bloated 1.6 million-strong civil service in Malaysia would be pruned to promote economic and government transparency. For decades, successive governments had rewarded personal loyalty with plush posts and contracts. Malaysians now have another chance to demand efficient, meritocratic and transparent governance. Not mass-mediated bogeymen, viral passions and pies-in-the-skies.
The billion-dollar question now is whether the new administration will be able tousher in a transparent and vibrant media – one that can explore greater synergies within and abroad.Otherwise, Malaysia's relations with its neighbours and trading partners are bound to deteriorate, along with its economy.
An abridged version of this article was published by CCTV's Panview on May 14, 2018
Changing dynamics of China-India and China-Japan ties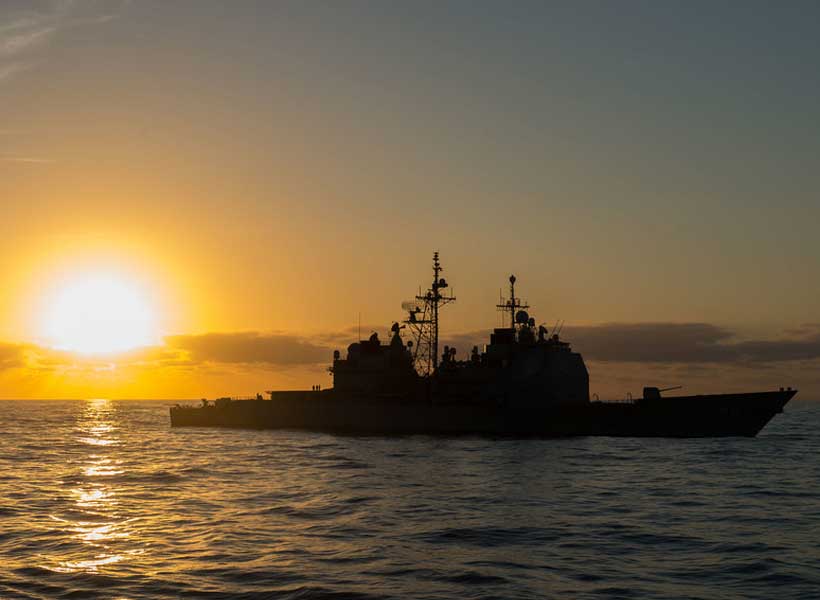 Over the past year, there has been a growing interest with regard to the vision of a Free and Fair 'Indo-Pacific'. While this term has been used in recent years by policy makers from the US and Australia and has been pushed forward by a number of strategic analysts, a number of developments since last year have resulted in this narrative gaining some sort of traction.
US President Donald Trump during his visit to South East Asia and East Asia in November 2017, used this term on more than one occasion, much to the discomfort of China (which prefers 'Asia-Pacific). On the eve of his visit to India last year, Former Secretary of State, Richard Tillerson while speaking at the Centre for Strategic and International Studies (CSIS, Washington DC) spoke about a larger role for India in the Indo-Pacific, and the need for India and US to work jointly. Said Tillerson:
     'The world's center of gravity is shifting to the heart of the Indo-Pacific. The U.S. and India, with our shared goals of peace, security, freedom of navigation, and a free and open architecture, must serve as the Eastern and Western beacons of the Indo-Pacific, as the port and starboard lights between which the region can reach its greatest and best potential'.
In November 2017, the Quad grouping (Australia, US, India and Japan) met on the sidelines of the ASEAN Summit pitching not just for a rules based order, but also in favour of enhancing connectivity. Commenting on the meeting, US Department of State had said that the discussions were important and members of the Quad were:
'committed to deepening cooperation, which rests on a foundation of shared democratic values and principles."
Earlier too the four countries had coalesced together, but as a consequence of Chinese pressure, the grouping could not last.
There have also been discussions of coming up with connectivity projects. While this was discussed during Australian PM, Malcolm Turnbull's meeting with Donald Trump in February 2018. In April 2018, representatives of Japan, US and India met in New Delhi and committed themselves
Indo-Pacific and China factor 
While members of the Quad continuously denied, that the Indo-pacific was specifically targeted at China, it would be naïve to believe, that this assertion. In fact, during a visit to Australia, French President Macron who is trying to position himself as one of the frontline protagonists of liberalism in the Western world, spoke about the need for India,  Australia and France to work together in order to ensure a rules based order.  Commenting on the need for India, France and Australia to jointly work for a rules based order, and checking hegemony (alluding to China), the French President, Emmanuel Macron, stated:
   'What's important is to preserve rules-based development in the region… and to preserve necessary balances in the region….It's important with this new context not to have any hegemony,"
Changing dynamics of China-India and China-Japan ties
While it is good to talk about a rules based order, and Free-Fair Indo-Pacific, it is important for members to do a rational appraisal, of ensuring that the Indo-Pacific narrative remains relevant . especially in the context of two important events. First, the reset taking place between India-China, and second the thaw between Japan-China.
This has already resulted in some very interesting developments.
First, Australia was kept out of Malabar exercises in June (Japan, US and India will be participating).  Australia is a member of the Quad alliance, and has been one of the vocal protagonists of a Free and Fair Indo Pacific Narrative, and a greater role for India in the Indo-Pacific.  Australia has on more than one occasion, expressed its desire to participate in the Malabar Exercises.
Many argue, that the decision to exclude Australia from the exercises, is a consequence of the significant shift taking place in India-China relations. Though India has been dismissive of this argument,
Second, Japan has expressed its openness to participate in the (Belt and Road Initiative) BRI,  as long as international norms are met. During meetings between the Chinese and Japanese Foreign Ministers (Wang Yi, in April 2018, such a possibility was discussed. During Wang Yi's meeting with Japanese PM, Shinzo Abe too this possibility was discussed. The Japanese PM who is seeking to improve ties with China, reiterated the potential of the Belt and Road Initiative in giving a boost to the regional economy.
It would be pertinent to point out, that a number of Japanese companies are already participating in countries which are part of the Belt and Road Initiative.
Interestingly,  Japanese led Asian Development Bank ADB which has been funding many projects (spearheaded by Japan) which have been projected as a component of the Indo-Pacific strategy has even gone to the extent of stating, that it does not perceive AIIB as a threat. Commenting on the possibility of cooperation between ADB and AIIB, President of ADB, Takehiko Nakao  stated:
"AIIB, it's not the kind of threat to us. We can cooperate with AIIB because we need larger investment in Asia and we can collaborate."
Where does Indo-Pacific go from here?
In terms of strategic issues, especially ensuring that China is not unfettered influence in the region, the narrative is relevant. The Chinese approach towards Indo-Pacific and Quad as being mere froth is an exaggeration. Addressing a press conference on the sidelines of the National People's Congress, Chinese Foreign Minister, Wang Yi had stated, that there was:
'no shortage of headline grabbing ideas" but they were "like the foam on the sea" that "gets attention but will soon dissipate",
Similarly, in terms of promoting Democratic values it certainly makes sense. The real problem is in terms of connectivity projects (beyond India-Japan, none of the members of the Quad have elaborated a coherent vision for connectivity). The US has spoken about an Indo-Pacific Economic Corridor, but given the Trump Administration's approach, it remains to be seen to what extent this can be taken further. While Australia has been steadfast in its opposition to China's growing economic clout, it has its limitations, in terms of funding any concrete connectivity projects. Possible regions where Australia could play a key role should be identified. It has been argued, that Australia could play a key role in important infrastructural projects in the South Pacific.
Conclusion
It is fine to speak in terms of certain common values, but to assume that China can be the only glue, is a bit of a stretch, especially given the fact that it has strong economic ties with key countries pushing ahead the Indo-Pacific vision. It is also important, for the Indo-pacific to come up with a cohesive connectivity plan. Currently, the narrative seems to be driven excessively by strong bilateral relationships, and the individual vision of leaders. In the ever evolving geo-political and economic dynamics in Asia, with China re-examining its relations with both Japan and China, the key stakeholders in the Indo-Pacific region need to do some serious thinking.