Corporate Regulatory Compliance Might Not be Easy But It Is Simple
The deliberate deception at Volkswagen along with other events such as the insider trading at ImClone Systems and rogue trading at Bearings Bank all demonstrate that employees will break the law in the course of their employment.
The consequences of criminal acts committed by employees can be very significant indeed. In addition to the legal sanctions levied against the employees themselves, business can be lost through loss of reputation, corporations can face fines running into billions of dollars and senior executives can find themselves being prosecuted because the law was broken on their watch. Given that in many cases the courts are finding that the executive leadership of corporations are also criminally liable how can the executive leadership protect themselves and their companies from being held criminally responsible for the activities of their employees?
The employer-employee relationship is undoubtedly complex. Many employees spend more of their waking hours at work than they do with their families and as such the workplace environment can have a significant effect of employees. Most workplace environments and relationships are positive with employees enjoying social events, making friends and even meeting their spouse at work. Unfortunately some are not so good but whatever the nature of the relationship it will have an influence on the employee that will extend outside of the workplace and reach into many parts of their life.
In fact, it is often said the employer-employee relationship is so complex that the second most significant legal transaction that an individual can complete is to accept a job offer, the most complex being getting married. More complex than buying a house and entering into a mortgage, a binding agreement that can last for 25-30 years. So how can it be that an agreement that can be terminated with two weeks' notice (or even immediately) is almost as significant as a marriage?
Well, the employer will have a significant degree of control over the employee. In addition to determining where they will be and what they will do for a large amount of their time the employer can control or influence who they spend that time with, the opinions they can share, the clothes they wear and even some of their off duty conduct such as how they present themselves on social media. But most importantly, the reason that the employee accepts this level of control from their employer is the employees need to feed, clothe and provide shelter for themselves and often their family also. They are (in most cases) financially dependent on their employer and therefore the employer will have a very significant influence on the employee.
All business are under pressure. The need to be financially viable, to cover the operating costs, to make the payroll and turn a profit are behind every decision. In a today's fast moving business world corporations need to be innovative, they need to be efficient and they need to stay ahead of their competition. Add this to the raft of regulatory compliance requirements including employment standards (including Human Rights), Occupational Health and Safety (OHS), consumer protection, financial and environmental codes and regulations we can see that business is complicated and it's challenging. So, given the complicated nature of the employer-employee relationship and the broad range of regulatory obligations placed on corporations, should the executive leadership be held accountable for the conduct of employees, particularly when the number of employees involved can run into the tens or even hundreds of thousands?
The simple answer is yes they should, and for two reasons. The first is that corporations are in business to make money. Whatever their mission, vision or values, ultimately they are there to make a profit for the owner(s) or shareholders. For this reason they can reasonably be expected to conduct themselves ethically and in accordance with all legal obligations and requirements. To do otherwise would simply be wrong. And the second reason is that as a result of the employees financial dependence on the employer, the employee is, in some respects at least, in a position of weakness. In effect, the employer- employee relationship is not one of peers but is one of servant and master.
As previously stated most employer-employee relationships are positive, but they are still not balanced. The employee has a need to provide food, clothing and shelter for themselves and in many cases their family also. As a result they will be motivated to act in their employers best interest. Their success is mutually dependent upon their employer's success. The business grows, the employee grows. The business stagnates, the employee stagnates. And if the business fails the employee fails. The employee's need for the business to succeed will be a significant motivator in determining the employees actions and will influence their decisions considerably.
So how does this make the executive leadership accountable for the conduct of their employee? Aren't the employees as adults with freedom of choice ultimately responsible for their own actions? For the most part, yes they are. Employees can and will be held legally accountable for their actions which in many cases can result in a criminal prosecution. In recent years there have been a number of high profile (and lesser known) prosecutions where employees have been fined or even incarcerated for criminal acts committed in the course of their employment. But the criminal liability doesn't end there, and for one very important reason.
In addition to being financially dependent upon their employer, all of the employees actions at work will be conducted in an environment and a culture that is created by and is the responsibility of the corporation's executive leadership and management. That environment and culture will shape every decision that they make to the extent that on occasion they will act in manner that may be contrary to their own values.
In the course of their employment the employee will be required to perform a number of task throughout the day. That's life, that's what they're there for and it's a perfectly reasonable expectation for the employer to have. But what happens when the employee cannot complete those tasks despite their best efforts? The likelihood is that they will cut corners, bend rules and even break rules, which could include laws, to get the job done because they are motivated to do so as a result of the need to see the business succeed. At one end of the spectrum this could mean minor infractions. Perhaps they will not follow all of the safety rules, they run in the workshop, they don't put their safety glasses on or they don't put their seat belt on between deliveries. No harm, no foul, right? Well, no, that's never the case, but more importantly at the other end of the spectrum we can and do find employees breaking laws relating to matters as serious as insider trader and large scale regulatory non compliance as a result of needing to see the business succeed and to achieve the objectives required as part of their employment.
So how can the executive leadership protect themselves from being held criminally liable for the ac tions of their employees? This certainly isn't easy given the number of employees involved, all of whom are free thinking adults with the ability to make their own decisions, but it is simple with just a few simple steps. The first is to never overtly ask an employee to commit an illegal act. It's that simple. The second is to make it clear that no illegal activity will be tolerated by employees in the course of their employment. And to do this all the employer has to do to do this is to clearly and overtly state in their corporate values that they will conduct all of their business operations in accordance with all legal and regulatory obligations and requirements for all jurisdictions within which they conduct business. By making the statement clearly and overtly no one can hide from the requirement of the statement whatever level that they are at in the company. It's that simple. The third is to make it acceptable for an employee to say 'I can't do that,' to their supervisor or manager when they are faced with the requirement to do something that they cannot do whilst complying with all necessary legal and regulatory requirements. Whether the task at hand would require the employee to cut a corner by failing to wear their personal protective equipment or to deceive a regulatory body the corporate culture must be such that the employee is able to say 'I can't do that,' without fear or recrimination and the supervisors, managers and executive leaders must accept that and be able pass the message up the chain in the same light because if the business goal cannot be achieved within the law, it is not worth achieving. It's that simple.
231,000 New Jobs Added in Western Balkans amid Ongoing Economic Challenges, Emigration
A 3.9 percent increase in employment over the last year has led to the creation of 231,000 new jobs throughout the six countries of the Western Balkans, according to the "Western Balkans Labor Market Trends 2018" report, launched today by the World Bank and the Vienna Institute for International Economic Studies (wiiw). Unemployment also fell from 18.6 percent to 16.2 percent, reaching historic lows in some countries.
Leading the way for employment in the region was Kosovo, which saw an increase of 9.2 percent, followed by Serbia (4.3 percent), Montenegro (3.5 percent), Albania (3.4 percent), FYR Macedonia (2.7 percent), and Bosnia and Herzegovina (1.9 percent). Despite this progress, however, low activity rates – particularly among women and young people – along with high rates of long-term unemployment and a prevalence of informal work, continue to pose challenges for sustained economic growth in the region.
"The region has made great strides in improving labor market outcomes over the last year – meaning more people are finding jobs," says Linda Van Gelder, World Bank Country Director for the Western Balkans. "However, we continue to see high rates of people who are not in employment, education or in training programs and we need to find ways to link them to future opportunities."
Youth unemployment of 37.6 percent is a key challenge for the region. However, this rate is down from last year and nearly every country in the region is experiencing the lowest levels of youth unemployment since 2010. Country rates range from 29 percent in Montenegro and Serbia, to more than 50 percent in Kosovo. According to the report, it may be difficult for young people who become detached from jobs or education for long periods to reintegrate into the labor market. They also face a wage gap, earning up to 20 percent less than those who find employment sooner.
The report also notes that female employment rates are on the rise but they still remain low by European standards. The employment rate for women across the region stands at 43.2 percent, varying from a low of 13.1 percent in Kosovo to a high of 52.3 percent in Serbia. The gender gap in employment has also narrowed since 2010, ranging from 28.9 percentage points in Kosovo to 9.8 percentage points in Montenegro.
"Economic trends in the region look to be headed in the right direction," says Robert Stehrer, Scientific Director of the Vienna Institute for International Economic Studies. "Getting more people, particularly young and women into employment remains one of the key challenges in the region to sustain economic and social convergence."
A number of obstacles to employment need to be addressed to reduce ongoing emigration from the region, especially common among young, educated people. In order to address this, further knowledge is needed. Countries in the region should synchronize their data on emigration and improve the registration and publication of migration statistics. By utilizing high-quality data that is in-line with international standards on workforce composition – both domestically and internationally – will produce accurate analysis of labor market dynamics in the region and allow for the design of policies that can simultaneously address the challenges of emigration and reap the benefits of migration.
Better linkages between secondary graduates and the labor market, as well as earlier interventions to retain students, can improve opportunities for employment. Policies, such as child care, care facilities for the elderly, flexible work arrangements and more part-time jobs would also promote labor market integration among women.
The report was produced with financial support from the Austrian Ministry of Finance.
Economic Growth in Gulf Region Set to Improve following a Weak Performance in 2017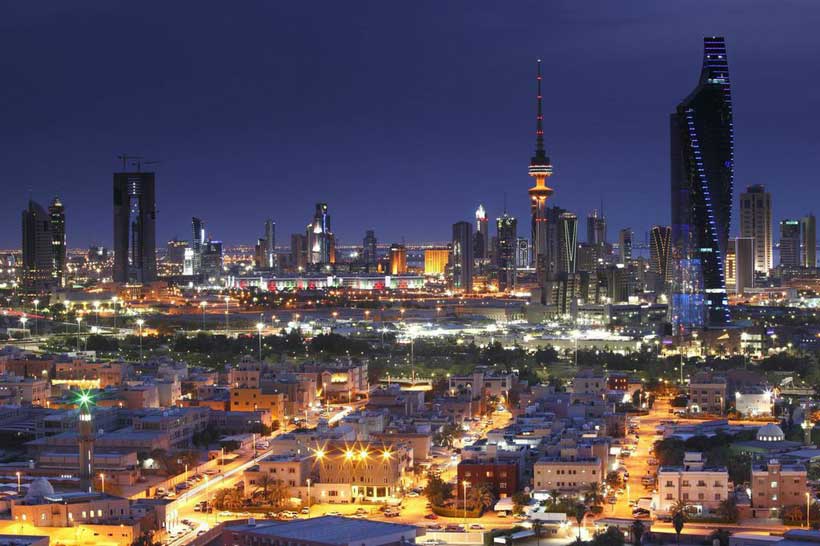 The Gulf Cooperation Council (GCC) region witnessed another year of disappointing economic performance in 2017 but growth should improve in 2018 and 2019, according to the World Bank's biannual Gulf Economic Monitor released today in Kuwait.
The region eked out growth of just 0.5% in 2017 – the weakest since 2009 and down from 2.5% the previous year. The GCC region's economies experienced flat or declining growth as lower oil production and tighter fiscal policy took a toll on activity in the non-oil sector. External debt issuance continued to rise to help finance large fiscal deficits.
Economic growth is expected to strengthen gradually, helped by the recent partial recovery in energy prices, the expiration of oil production cuts after 2018, and an easing of fiscal austerity. The World Bank expects growth to firm to 2.1% in 2018 and rise further to 2.7% in 2019. Growth in Saudi Arabia is expected to rebound close to 2% in 2018-19 and to strengthen similarly elsewhere in the region.
"Policy attention is shifting towards deeper structural reforms needed to sever the region's longer-term fortunes from those of the energy sector," said Nadir Mohammed, World Bank Country Director for the GCC. "While the recent increase in oil prices provides some breathing space, policy makers should guard against complacency and instead double down on reforms needed to breathe new life into sluggish domestic economies, to create jobs for young people and to diversify the economic base. Any slippage could negatively impact the credibility of the policy framework and dampen investor sentiment."
Looking forward, there are several downside risks that may weigh on activity. Lower than expected oil prices could exert pressure on the OPEC producers to extend or deepen their production reduction agreement and dampen medium-term growth in the GCC countries.
Although fiscal and current account balances are improving, the region continues to face large financing needs and remains vulnerable to shifts in global risk sentiment and the cost of funding. Geopolitical developments and relations within the region could slow growth prospects. Slippage in the implementation of country reform plans arising from weak institutional capacity will rob the GCC of the benefits of fiscal adjustment and of deeper structural reforms that aim to diversify their economies.
Over the longer term, the enduring dominance of the hydrocarbon sector in the GCC economies argues for the vigorous implementation of structural reforms.  The terms of trade shocks in 2008-09 and in 2014-16 barely dented the dominance of the hydrocarbon sector in the GCC, with the bulk of the adjustment so far driven by spending cuts rather than the emergence of other traded sectors.
Structural reforms should focus on economic diversification, private sector development, and labor market and fiscal reforms. The GCC states' long-term ambitions are articulated in various country vision statements and investment plans, and aspire to build competitive economies that utilize the talents of their people.
Implementing these structural transformation programs requires continuing political commitment from the GCC governments.
Saudi Arabia has shown considerable leadership in this regard: the 12 "vision realization plans" associated with its Vision 2030 aspirations aim to significantly transform the economy over the next 15 years by lifting the private sector share of the economy from 40 to 65% and the small and medium enterprise contribution to GDP from 20 to 35%.
"Transforming from an oil-dependent economy to a self-propelled, human capital-oriented one requires some fundamental changes in the mindset; some also call this a new social contract," said Kevin Carey, Practice Manager at the World Bank.  "GCC countries do not need to discard their existing social contracts but rather to upgrade them to reflect new realities of low for long oil prices, increasing global competition and the long-term threats from technological and climate change."
As with other Arab countries, the GCC states also face sustainability, equity and welfare challenges related to their pension systems. These issues need to be addressed urgently to prevent any negative impact on economic growth, fiscal sustainability, and labor market stability.
Among the potential solutions that could help improve pension outcomes, the Gulf Economic Monitor underscores the importance of improving efficiency by reducing the prevailing fragmentation in many of the GCC pension systems; making access and contributions as simple and systematic as possible through the strengthening of ID and IT systems and the capabilities of pension administration bodies; and strengthening the governance of pension institutions. If GCC countries wish to attract global talent, they will also need to consider potential solutions for expatriates that help to meet their long-term pension and financial security needs.
Poland: Build on current economic strength to innovate and invest in skills and infrastructure
Poland's economic growth remains strong. Rising family benefits and a booming jobs market are lifting household income while poverty rates and inequality are falling, says a new OECD report.
In its latest Economic Survey of Poland, the OECD encourages policy-makers to build on the country's current economic strength and social progress in order to tackle major remaining challenges. To sustain rising living standards Poland has to develop its capacity to innovate and invest in skills and infrastructure, as is acknowledged in the government's Strategy for Responsible Development. The report says that the level of expenditure on research and development, despite recent welcome rises and tax incentives, remains weak. Vocational training suffers from limited business engagement which is hindering many of the country's plentiful small enterprises from modernising and improving productivity.
Poland is also ageing rapidly. The working age population is projected to decline markedly over the coming decades. The lowering of the retirement age risks increasing poverty among the elderly, particularly women, says the OECD. Women often have patchy career paths and their retirement age is now set to remain unusually low. Workers should be made aware of the benefits of working longer for their future pension income, the report says.
Despite efforts to improve childcare, it remains insufficient and expensive, especially in rural areas. More investment in childcare is required as part of a range of measures to help combine work and family life and strengthen the number of women in employment.
Presenting the Survey in Warsaw, OECD Deputy Secretary-General Mari Kiviniemi said, "Poland is in a strong position. A dynamic job market together with the Family 500 + programme has helped make economic development more inclusive. Many people now benefit from new opportunities and rising incomes."
"The time is ripe to ensure that living standards continue to rise. Strengthening innovation, improving infrastructure and investing in skills will be crucial. With rising labour and skills shortages, many employers now realise how important it is to invest in training. The government must seize this opportunity to engage with them."
Measures to improve tax compliance have succeeded in shrinking the public deficit despite higher spending on social benefits. But more resources – or shift in how they are used – will be needed to raise  spending in priority areas such as public infrastructure, healthcare and higher education and research.
Limiting reduced VAT rates, increasing environmental taxes and giving a stronger role to the progressive personal income tax would raise additional revenue while contributing to more equity and a greener environment.
Plans to reform higher education and improve research excellence and industry-science co-operation are welcome, the report says. The general health status of Poles and access to healthcare are very unequal, while environmental quality is below the average of OECD countries. Tax rates on air and water pollution and on CO2 emissions are low and many environmentally harmful fuel uses are exempt from taxation. Raising environmental taxes would provide stronger incentives to replace ageing coal-intensive equipment with greener alternatives.
A clear immigration policy strategy is also needed to better monitor integration of foreigners in line with labour market needs, the protection of their rights and their access to education and training.