America's Slow Descend into Madness: Bad News for Democracy!
"Whom the gods would destroy, they first make mad."–Prometheus, in Longfellow's The Masque of Pandora
"Men first feel necessity, then look for utility, next attend to comfort, still later amuse themselves with pleasure, thence grow dissolute in luxury, and finally go mad…-Giambattista Vico, in The New Science
The philosopher of history Giambattista Vico believed that human societies pass through stages of growth and decay. "The nature of peoples," he wrote, "is first crude, then severe, then benign, then delicate, finally dissolute." In short, as people make life better for themselves materially, they fall into moral, spiritual and intellectual decay. Three of the symptoms that Vico identifies as characteristic of a civilization gone mad are: the destruction of the family, of language and of religion, the very foundation of any sort of society, as primitive as it might be.
This powerful insight into the birth and dissolution of entire civilizations leads to this question: Is America slowly descending into madness? There are disturbing signs that this may actually be the case. The stories America now tells itself are not only vulgar and trivial but are also filled with cruelty, deceit, lies, legitimating all manner of corruption and mayhem. Refugees and hard-working immigrants are characterized as criminals, rapists and "rabid dogs," Islamo-phobia is on the ascendance with calls for registration and surveillance, and those who disagree with those fascistic tactics are promptly demonized and politically destroyed, never mind truth and honor, justice, and the common good. Those stories as told by corporate liars and crooks do serious harm to the body politic, and the damage they cause together with the idiocy they reinforce are becoming more apparent as America descends into authoritarianism pre-shadowing tyranny, accompanied by the pervasive fear and paranoia that sustains it, to wit Donald Trump who within a year may well become our first mad president, the way Caligula became the first mad Roman Emperor, echoing all the aberrations of a society which is fast losing its democratic ideals and its very political sanity.
We find evidence of a culture of cruelty in numerous policies that make clear that those who occupy the bottom rungs of American society—whether low-income families, poor minorities of color and class, or young, unemployed, and failed consumers—are considered disposable, utterly excluded in terms of ethical considerations and the grammar of human suffering. This is not merely partisan politics; it is an expression of a new form of cruelty and barbarism now aimed at those considered disposable in a neo-Darwinian survival-of-the-fittest society.
To be sure, the roots of America's current descent into madness can be traced back to a series of unresolved catastrophic traumas Americans experienced during the Bush Administration. In the short span of eight years, it suffered a collective loss of confidence in American leadership, in the ability of government to perform its most basic functions, and in the very essence of the American Dream which is progressively becoming the American nightmare. The stories we tell about ourselves as Americans no longer speak to the ideals of justice, equality, liberty, and democracy. There are precious few towering figures such as Martin Luther King, Jr. whose stories interweave moral outrage with courage and vision; stories which inspired us to imagine a just society and a more perfect union.
Polls have consistently established that both the Tea Party and "birthers," those who consider President Obama illegitimate, about half of the Republican party, share some demographic characteristics. They are white, largely middle class and middle aged. They had been disproportionately impacted by the economic collapse and felt that the government's response to the crisis had been to favor the rich and poor minorities — at their expense. They see themselves as victims of a failed government that misled them and let them down. The Trump and GOP appeals to "Make America great again," to "stop us from losing", or to "restore our honor" are in response to the still unresolved collective trauma experienced by the same group of voters who comprised the Tea Party. They are the anti-Obama message — appealing to fear and not hope, and looking backward, not forward.
For months now, the pundits and the GOP establishment have dismissed the dangers posed by the likes of Trump and Carson and Cruz. Trump, they said, would be undone by his insults and fabrications; Carson was a fad who would soon fade; and Cruz, because he was so disliked, would go nowhere. Most recent polls, however, show these three garnering between 50 and 60 percent of the Republican vote while their rhetoric becomes harsher, with naked ugly appeals to intolerance and even violence. Indeed, the clowns have had their saying and have entertained us for a while, but isn't it time now to wake up from our nightmare before it becomes a sad and irreversible reality?
A final pertinent caveat for all those anti-Americans on the other side of the Atlantic ocean who may find themselves gloating over the above-mentioned bad news scenarios. The news is bad for them too; for if the oldest of the modern experiments in democracy tragically fails, it will almost certainly mean that it will ultimately fail everywhere else too. The descend into madness will then become global, the lights will be out for all, and darkness will envelope the earth; we will have fought World War II for nothing. This may sound slightly apocalyptic, but it is more in the nature of a prophecy grounded in the historical-political reality described in Vico's philosophy of history: once democracy is dead, these anti-Americans' political and ethical dreams will also come to an end and the descend into a global madness will almost certainly ensue. Vico is yet to be proven wrong on the dissolution of advanced civilizations. Remember too that a prophecy is not necessarily a revelation of the future; it is more in the nature of an urgent appeal to sanity and a warning so that such a future will not come about. Let those who have ears, let them hear.
Democracy Rushing into the Abyss: The Insanity is Even Worse than it Looks
"The Republican Party has become an insurgent outlier – ideologically extreme; contemptuous of the inherited social and economic policy regime; scornful of compromise; unpersuaded by conventional understanding of facts, evidence and science; and dismissive of the legitimacy of its political opposition."-Thomas Mann and Norman Ornstein, in It's Even Worse than it Looks (2011)
This is a sequel of sorts to the previous article where the controlling metaphor was that of the descend into insanity in the political milieu of American democracy. In this article the controlling metaphor is that of the abyss, or better, the rush into the abyss of a whole party and group of people who may well end up destroying two hundred years of American democracy, as we know it.
The Republicans seem to have decided that they will divide, degrade and secede from the Union. How will they do it? They will do it with bullying, lies and manipulation, a willingness to say anything that conforms to their ideology, never mind the truth of facts and events; by spending unheard of sums to buy elections with the happy assistance of big business and wealthy patrons for whom the joys of gross income inequality are a comfortable fact of life. By gerrymandering and denying the vote to as many of the poor, the elderly, struggling low-paid workers, and people of color as they can. And by appealing to the basest impulses of human nature: anger, fear and bigotry. Like the pronouncement of the Ministry of Truth in Orwell's 1984, ignorance is strength, whether it's casting paranoid fantasies about thousands of Muslims in New Jersey cheering 9/11, or warning about terrorists in refugees' ragged clothing and Mexican rapists slithering across the border, to wit the Frankenstein created by the Republican party, Donald Trump, who is now ready to devour its makers.
The fever is pandemic not only among the party's presidential candidates but throughout the House and Senate right down to state governments. Witness erstwhile GOP presidential candidate and current Wisconsin governor Scott Walker cutting off food stamps for the hungry and possibly bankrupting food pantries in his state just in time for Christmas – because many of those on the lowest rung of the ladder haven't yet found a job. It's a cruel and "uncivil war" against the poor and the indigent, a sorry spectacle to the rest of the world watching in bewilderment.
Even science is deniable if it furthers the party's extreme social Darwinian ideology. Take the issue of climate change. While the climate talks in Paris could potentially mark a turning point in solving the problem of global warming, the "thought police" within the Republican party makes sure that the party orthodoxy on the subject is upheld: that orthodoxy dictates that there is no man-made global climate; which in effect means that the Republicans are perfectly willing to doom the whole world. They're in fact on constant attack against the science of climate change, with the latest salvo two House bills passed December 1 that undermine Environmental Protection Agency rules (the president will of course veto them).
In a way, this is part of a long tradition: Richard Hofstadter's famous essay "The Paranoid Style in American Politics" was published half a century ago but it remains relevant. And if that is not insanity then nothing is. Indeed, climate-denial orthodoxy doesn't just say that the scientific consensus is wrong. Senior Republican members of Congress routinely indulge in wild conspiracy theories, alleging that all the evidence for climate change is the product of a giant hoax perpetrated by thousands of scientists around the world. And they do all they can to harass and intimidate individual scientists.
A few days ago the new Speaker of the House, Paul Ryan, summed up his House Republican agenda – vowing to pursue legislation that would frame a stark choice for voters in 2016. "Our No. 1 goal for the next year is to put together a complete alternative to the left's agenda," he said. A series of retrograde ideas were put forth. Here are seven of them: 1. Reduce the top income-tax rate to 25% from the current 39%. This would be a huge windfall to the rich at a time when the rich already take home a larger share of total income that at any time since the 1920s. 2. Cut corporate taxes to 25% from the current 35%. A giant sop to corporations, the largest of which are already socking away $2.1 trillion in foreign tax shelters. 3. Slash spending on domestic programs like food stamps and education for poor districts. Already 22% of the nation's children are in poverty; these cuts would only make things worse. 4. Turn Medicaid and other federal programs for the poor into block grants for the states, and let the states decide how to allocate them. In other words, give Republican state legislatures and governors slush funds to do with as they wish. 5. Turn Medicare into vouchers that don't keep up with increases in healthcare costs. In effect cutting Medicare for the elderly. 6. Deal with rising Social Security costs by raising the retirement age for Social Security. This would make Social Security even more regressive, since the poor don't live nearly as long as the rich. 7. Finally, let the minimum wage continue to decline as inflation eats it away. Wrong again. Low wage workers need a higher minimum wage.
Congressional Republicans have vowed to free Wall Street from oversight and accountability and to prevent children fleeing the Syrian civil war from coming ashore on US soil. And yes, they will once again be in full throat against gun control (despite the latest tragedy in San Bernardino, California). And believe it or not, once again they'll try to scuttle Obama care, as in Kentucky where the self-financed, wealthy Republican governor-elect has vowed to cut loose hundreds of thousands of people from health insurance.
All of these sad examples, however, are but symptoms of a deeper disease – the corruption and debasement of society, government and politics. It is a disease that eats away at the root and heart of what democracy is all about. The opening phrase of the Preamble to the Constitution committs "We, the People" to the most remarkable compact of self-government ever – for the good of all. The Republicans are shredding that vision as they make a bonfire of the hopes that inspired it and, in the process, will reduce the United States to a third-rate, sorry excuse for a nation. They would tear the Republic apart, rip to pieces its already fragile social compact, and reap the whirlwind of a failed experiment in self-government. For a glimpse of this kind of world pick up George Orwell's 1984 and David Lebedoff's The Uncivil War. They are prophetic of where Western democracy may be heading. There is still time to turn around, but time is running out.
Note: These two related articles on the predicament of democracy first appeared in Ovi magazine: the first on 12/2/2015 and the second on 12/11/2015.
A U.S.-ASEAN summit—a face or a farce
Inherited from the classic diplomacy of Europe, summit is a globally recognized instrument of highest-level meeting for common interests among nations. It has been practiced from time to time until now. Ad hoc summit principally aims to promote symbolic purpose rather than specific negotiations, therefore, it is reasonable to suggest that though controversial over its essential functions, summit is better suited to the promotion of friendly relations with an emphasis on ceremonial functions. Due to this, the U.S.-ASEAN summit held on May 12-13 is no exception.
At the end of the summit, the United States and ASEAN member states reiterated in the joint vision statement the importance of adhering to key principles, shared values and norms enshrined in the Charter of the United Nations, the ASEAN Charter, the Declaration on Zone of Peace, Freedom and Neutrality (ZOPFAN), the Treaty of Amity and Cooperation in Southeast Asia (TAC), the 1982 United Nations Convention on the Law of the Sea (UNCLOS) and the Treaty on the Southeast Asia Nuclear Weapon-Free Zone (SEANWFZ). In addition, they committed to strengthen and build more comprehensive ASEAN-U.S. Dialogue Relations, which have been seen indispensable to bilateral ties as well as the broader region and the international community.
It is clear that the U.S. officials had entertained the design to make the case that Russia's invasion demonstrated the fragility of the international system while China's tacit support for the invasion equally made a contrast with the United States' principled stance. Yet, ASEAN members in general kept their heads down and avoided the issue rather than getting in the middle of a dispute between major powers. Rather than clearly denouncing the Russian invasion of Ukraine as the U.S. has acted globally, the joint vision statement called on an immediate cessation of hostilities and creating an enabling environment for peaceful resolution, and genuine respect for sovereignty, political independence, and territorial integrity in line with the U.N. Charter and international law. As a result, it is inevitable that the geostrategic hawks in Washington were disappointed their unsuccessful persuasion of ten Asian countries to take side with the United States and its allies and partners. Because of this, the U.S. aid package to the ASEAN was seen as a joke because it agreed to offer $150,000,000 for peace in a sharp contrast to the multiple-billions dollars for supporting a long war to weaken its geopolitical rival Russia, as U.S. Secretary of Defense Lloyd Austin said.
ASEAN is a regional economic community founded in 1967, yet it has been seen as the most dynamic economic powerhouse in the 21st century. With its hugely rich natural resources and technological innovation capacities, ASEAN has committed to preserve the Southeast Asian region as a Nuclear Weapon-Free Zone and free of all other weapons of mass destruction, as enshrined in the Treaty on the Southeast Asia Nuclear Weapon-Free Zone (SEANWFZ Treaty). Therefore, ASEAN vow to fully comply with the relevant UN Security Council resolutions, taking into account the international community's call for diplomacy as the instrument to maintain peace and security in the region.
It is understandable that amid the Ukraine war, Washington was highly motivated to hold this special summit to demonstrate its leading role in the world affairs including Asia. As the Biden administration has said that it was the high time to show its enduring commitment to ASEAN and that the Indo-Pacific region is a U.S. national security priority. Yet, although China's power projection in Southeast Asia figures prominently into the summit, the two-day meeting did not touch the question openly and collectively. Instead, the summit primarily discussed a host of other critical issues — from COVID to climate change to the uncertain scenario in Myanmar. Actually, as Brian Harding explained prior to the summit that considering the Biden administration's geostrategic design, Washington as the host was sure to address how ASEAN factors into Biden administration's Indo-Pacific Strategy and how the nations showed their supports to Ukraine during the ongoing war with Russia. Essentially, while competition with China is at the heart of the United States' regional strategy, support for a cohesive and resilient ASEAN is one of the critical means for success in advancing a free and open Indo-Pacific alongside modernized alliances like the Quad (i.e., the U.S., Australia, India and Japan). However, it is not easy to achieve since ASEAN is an extremely diverse group of 10 countries that operates by consensus, meaning it is rarely nimble nor bold, even on its best day.
It is self-evident that ASEAN countries are highly alert to the fact that relations between the United States and China have important implications for themselves. Accordingly, they all want an engaged and present multiple players including United States, China, Japan, India, Australia and the EU member states to be involved into the regional equilibrium. As former Indonesian Foreign Minister Marty Natalegawa has called it more positively, a dynamic equilibrium. Yet, what they do not want is to be forced to choose between the United States and China.
China and ASEAN approved the comprehensive strategic partnership in 2021, and now it stands ready to strengthen coordination and collaboration with ASEAN countries to update the action plan and to deepen cooperation in fields such as digital connectivity, green economy, public health, and industrial and supply chains. More sensible is that China hopes that the consultations on a code of conduct in the South China Sea will maintain the positive momentum and reach a consensus since Beijing has openly declared that the South China Sea is common asset of all the countries in the region.
From a geostrategic perspective, China opines that the ASEAN-centered regional cooperation architecture has formed in East Asia, which is the key to maintaining peace and stability in the region. Consider that the U.S. Indo-Pacific strategy moves toward against the common and long-term interests of regional countries, China has to react against the U.S. to advocate the Cold War mentality and the relevant approaches such as establishing QUAD, a typical of bloc confrontation in the region, and promoting AUKUS which is essentially provoking an arms race in the region. Although China welcomes any countries outside the region to play a constructive role in the peace and development in the region, but it does not accept any actions that undermine peace, stability, solidarity and cooperation in the region. In brief, no matter what regional strategy is proposed by one country, the purpose should be mutual benefit and win-win results rather than a zero-sum game.
Despite all these arguments, there is no reasons for the world to underestimate the close and comprehensive cooperation between the United States and ASEAN. This summit agenda were primarily focused on apolitical areas cooperation, such as clean energy, health security, the digital economy and the deteriorating situation in Myanmar. President Biden was aware of the wisdom of not making his ASEAN guests to be as frustrated with the situation as himself since there was deep divisions among ASEAN member states on the issues and challenges they have to face. Accordingly, it is fair to say that the U.S.-ASEAN summit recently held in Washington was good enough in public relations but insufficient in tackling the real global issues from poverty, climate change and illegal change of regime by "color revolution".
Peace and Punishment: "Saving" Ukraine or Embarrassing Putin?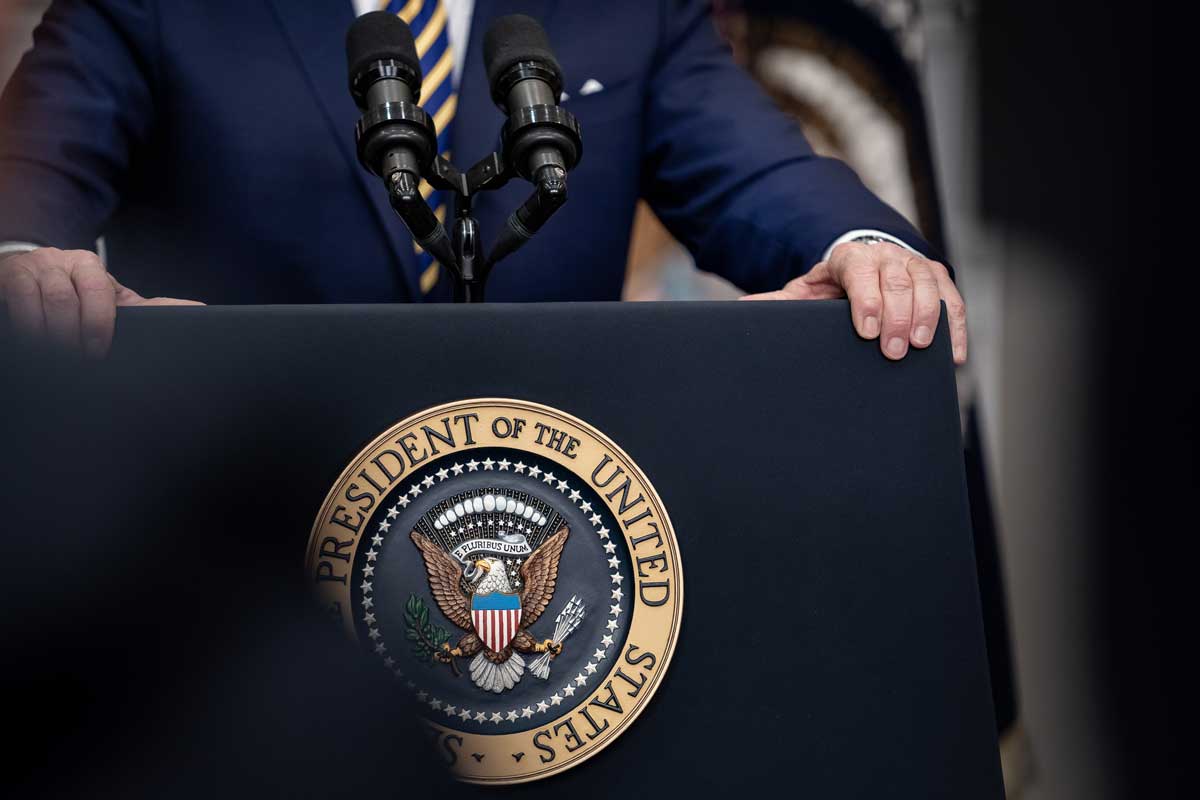 As we near 100 days of the special military operation in Ukraine it would be good to take a strategic-analytical step back and see where the current situation is in real terms. Unfortunately, despite all sides and all parties giving extensive and continuous rhetoric to the interests of peace and the cessation of violence, the reality is the Ukraine conflict does not seem to be close to ending and instead seems more poised to hunker down into an old-fashioned military quagmire. Unlike quagmires of the past, where historians and political scientists tend to examine missed opportunities and strategic missteps that made said conflicts almost inevitable devolutions into non-progressive stalemates, the Ukraine conflict today does not seem to structurally mimic those previous lessons. As such, the question that needs to be asked is not whether this is about striving for peace and peace alone as much as it might be about how one side is striving for peace AND punishment.
On May 9, President Biden signed a new Lend-Lease Act which would facilitate the easier transfer of weapons systems and other military aid to Ukraine in its defense against Russia. The US Senate passed the bill unanimously, a rare act of unity given the current state of domestic politics in America. Unfortunately, this bipartisanship is no signal of new-found friendship across both aisles between Republicans and Democrats. They still mistrust each other as much as they ever did. But, interestingly, the bipartisan unanimity of the bill does show that despite their differences and animosity for each other, the desire to "send a message" to President Vladimir Putin and the overall desire to continue to cause problems for the Russian military within Ukraine is a "single-issue unification" factor for the United States Senate. No matter what President Biden says publicly on the microphone, this military aid and the delivery of major weapons systems is not aimed at solely achieving peace. At least, not a constructive peace in which both sides are able to walk away with a semblance of dignity and self-respect (which is truly the only way this conflict will end and stay ended). Aid like the Lease-Lend Act is quite literally the opposite of the wiser intention of trying to create a "Gentleman's Exit" that would be enticing for Putin. Rather, the peace Biden is really talking about with this measure (but never explicitly explained to the American people) is a peace in which Putin is first embarrassed and Russia is humiliated. THIS is the real goal. So, in this way, the so-called peace measure instead adds fuel to the fire because President Putin is neither naïve nor blind. It will not be difficult for him to see the real essence of the maneuver. Consequently, it will quite possibly force a reaction in which there is no capitulation but instead a ratcheting up of conflict.
Why else would all of these declarations of new military aid take place on "Victory Day" in Russia? Do not forget the Lend-Lease bill is reviving a form of military aid from WWII, where the US was helping the UK fight Germany more readily. Thus, in a humorlessly ironic way, the US is sending a signal that Putin is the Hitler-like figure, exactly on the day when Russia celebrates its own victory against actual Nazis in WWII. It is without doubt a vicious message. The West says it had to be sent because they were more worried Putin would officially declare a formal war against Ukraine on this day. But one must ask: logically speaking, does it make sense to say America is worried about Putin going deeper into war with Ukraine so therefore it must send even more weapons and deadly munitions into Ukraine? In other words, more weapons will make it "less" of a war??? It is almost laughable if not so tragic.
If one is relying on the acute intuition of the American people to see through these contradictions and put a stop to such counter-intuitive "peace" initiatives, then frustration can be expected. Unfortunately, the American public attention span has held true to form in that most people are no longer really paying that much attention to Ukraine. Unquestionably, they still generally support Ukraine as Americans always love supporting and rooting for the underdog. Especially when cheering for the underdog in this case not only comes without any physical risk to American soldiers but also adds on the benefit of getting to humiliate your rival while assisting the lesser power. That is a "win-win" in American public eyes.
But the fevered following of the news and exhaustive social media blasts garnering endorsement for Ukraine's efforts do not, to me, seem as intense or as comprehensive as they did just two months ago. Thus, the frustration: this lack of attention to conflict details means no one can expect any kind of pressure from the American people seeking an end to the conflict. They will simply follow, sheep-like, the narratives being provided. Ergo, providing more weapons is the way to "peace." Embarrassing Putin is the only way to "save Ukraine." Humiliating the Russian military is what brings "greater security." If there was even a modicum of greater introspection by the American people, there would be more questions about whether or not this is really the most efficient and best way to achieve peace. You would think after America's own travails this century in Afghanistan, it would understand that quagmires benefit no one except the military-industrial complex and the many powerful corporations that feed into it. While not trying to be overly cynical, this is really the only side that truly and most obviously benefits from an extended and protracted military stalemate in Ukraine.
As for reports and rumors that the United States was actually considering the Lend-Lease Act back in January, that is, before the actual Russian declaration of a special military operation, I would not put too much conspiracy theory into the idea that this proves the United States was already intending to foment violence itself in Ukraine with Russia. The reality is tension between the US and Russia has existed over Ukraine for quite a long time and the United States Intelligence Community is extremely good at its job, ie, acquiring data and collecting information that gives it insights into the future maneuvers of other countries. I have no doubt the USIC had an inkling of suspicion that the special military operation was coming or at least quite likely. And as soon as this suspicion emerged, it would have instantly begun preparing responses and counteractions to undermine said operation. More importantly, this isn't even the right question to focus on for the global community. The right question is this: are we truly convinced these American initiatives are aimed only at achieving the quickest and most efficient end to the conflict and establishing peace or is it aimed more than anything at using Ukraine as a field of play to ensure that Russia is damaged and weakened for decades after the conflict is finished?
The US and UK have made it rather clear that peace alone is not enough. Tranquility in Ukraine is not the only goal. Peace AND punishment is. Which is without a doubt the most depressing and dangerous aspect to the whole affair. The United States currently is trying to deftly balance itself on a knife edge of military and psychological speculation: how far can it go in helping Ukraine inflict damage on Russian military units? How much weakening of Russian power can occur before the situation becomes desperately untenable and the Russian side might be inclined to enact "more reckless" initiatives? It is not coincidence that American mainstream media pushes out daily reports about the worries and concerns NATO and the West have about Putin intending to utilize chemical, biological, radiological, or nuclear weapons as the conflict in Ukraine gets ever murkier and more unclear for his side. What the media leaves out, however, in this lament is the fact that it is not Ukraine creating the murkiness: it is the weapons systems being pumped into Ukraine and the Western "advisors" on the ground and embedded within Ukrainian units, teaching them how to use the systems with deadly efficiency, that potentially push Russia toward a so-called reckless edge. In short, the Americans declare concerns over dilemmas that are their own creation. And that, again, is because what is transpiring today in Ukraine has nothing to do with peace exclusively. The West does not want peace as soon as possible and by any means necessary. It wants peace with a lesson attached, with a weakening of power that places Russia back into a docile and less assertive state.
In which case, if true, perhaps everyone in this conflict is focusing on the wrong Germany. On both sides, the imagery constantly being invoked is of Nazi Germany, the Germany of WWII. In reality, the country everyone should be worried about is WWI Germany, the one that simply had to be humiliated and laid low for its hubris and aggression. The country that everyone had to make sure would never be in a position to threaten the world again. It was that Germany that directly led to the insanity and atrocity of WWII. We would be well-warned to remember the lessons of one hundred years ago when pride in the punishment was a higher priority than peace itself. When security was thought better established through humiliation and emasculation rather than through diplomacy and enhanced collaborative communication. Hopefully, the West remembers eventually that even an imperfect peace is preferable to peace through punishment. The former allows for development and evolution. The latter brings only destruction and devolution.
U.S. & EU Set to Spend Hundreds of Billions of Dollars on Ukraine
On 9 May 2022, Reuters headlined "U.S. Congress plans nearly $40 bln more for Ukraine, COVID aid to wait" and reported that "U.S. congressional Democrats agreed to rush $39.8 billion in additional aid for Ukraine," and:
The House of Representatives could pass the plan, which exceeds President Joe Biden's request last month for $33 billion, as soon as Tuesday, and Senate leaders said they were also prepared to move quickly.
A proposal for additional COVID-19-related funding, which some Democrats had wanted to combine with the emergency Ukraine funding, will now be considered separately.
Biden on April 28 asked Congress for $33 billion to support Ukraine, including more than $20 billion in military assistance. That proposal was a dramatic escalation of U.S. funding for the war with Russia.
The U.S. Government, with virtual unanimity, view the war in Ukraine to be not so much Ukraine's war with Russia, but actually as America's war with Russia, and therefore as being the first direct battleground of World War III, which America will win at all costs. The plan is for America ultimately to become enabled to place its nuclear missiles on Ukraine's border with Russia, just a five-minute flying-time away from blitz-nuking Moscow and thereby greatly weakening Russia's command-and-control by eliminating Russia's central command faster than Russia will be able to launch its retaliatory missiles (if any of those survive America's initial attack). In 2006, America quietly and unilaterally (though never officially, because the policy-change was gradual and secret) abandoned the meta-strategy that had guided both Russia and the United States ever since the end of World War II, which was called "M.A.D." or "Mutually Assured Destruction" (the use of nuclear weapons only in order to prevent a WW III) to, instead, "Nuclear Primacy" by America (the use of nuclear weapons to win a nuclear war). Even some top American nuclear scientists have spoken publicly against that plan. But with the participation now of over 98% of the members of the U.S. Congress who constantly are voting for it, and of all U.S. Presidents ever since the time of George W. Bush, that plan ("Nuclear Primacy") is the plan, and it aims for America to conquer, actually, in the final analysis, the entire world. Ukraine has become central to this plan because Ukraine's border is closer to Moscow (and the Kremlin) than any other is. (Therefore, Finland's would be the second-best, from the U.S. Government's point of view, the "Nuclear Primacy" view.) The EU, under Ursula von der Leyen and Charles Michel, is almost entirely united behind it, and, like France's Emmanuel Macron, hopes to change the EU's Constitution so as to eliminate the ability of each individual EU member nation to veto any foreign-affairs proposal such as for the EU to immediately admit Ukraine into its membership (thereby, vetoing for America to become enabled to get Ukraine into its military alliance against Russia, NATO). As Macron said on May 9th, it will take 'several decades' for Ukraine to join the EU, and therefore the EU's founding documents need to be changed in order to prevent this sort of roadblock from ever happening again. So: America and EU both are in agreement that Russia must not be allowed to win this war, which is called Ukraine's war but is really the U.S.-and-allied war to conquer Russia. (Any stragglers will then easily be able to be taken care of.) They are pulling out all the stops they can, to win this, to win in the first real battleground of WW III, which is Ukraine, on Russia's border.
Also on May 9th, Bart M. J. Szewczyk, a nonresident senior fellow at the German Marshall Fund of the United States (which was set up to memoralize the Marshall Plan, which U.S. President Truman had set up in order to bribe European countries with billions of dollars of U.S. reconstruction money if they would join with America against the Soviet Union), headlined in America's Foreign Policy magazine, "Ukraine Faces an Economic Abyss", and wrote that "Ukraine may need $600 billion for postwar reconstruction — and more the longer the war drags on."
Washington's instructions to Ukraine's President Volodmyr Zelensky are to continue the war for as long as possible so as to enable as much weapons from Lockheed Martin, General Dynamics, Raytheon, and other U.S. 'Defense' contractors, to pour into the country and maybe wear out Russia and force Russia to capitulate to Ukraine (i.e., to America) in this, the first round of WW III. That $600 billion, or so, would, of course, come from U.S. and EU not during the war, but AFTER the perhaps hundreds of billions of dollars will already have been spent during the war, in order to buy, from those firms, the weapons that Ukrainians will, by then, have used, in order to achieve Russia's defeat in this non-nuclear opening round of what clearly now will be a long war to conquer Russia. Szewczyk went on to say that
The trans-Atlantic division of labor over the past eight years — roughly speaking, about 80 percent of economic aid for Ukraine from Europe and 80 percent of military aid from the United States — suggests likely future trends. As European Commission President Ursula von der Leyen argued this week, Europe has a "special responsibility" toward Ukraine and must allocate "massive investment" to sustain it. In particular, the European Bank for Reconstruction and Development — which has invested more than $150 billion across Central and Eastern Europe since its founding in 1991 — will be a key player in galvanizing this effort. The bank has already facilitated over $16 billion of investment in Ukraine and recently announced a new $2 billion package. Its annual meeting next week will already be dominated by the topic of Ukraine.
Of course, U.S. and EU taxpayers have already spent lots of money in order to get this war started, up till the point when, on 24 February 2022, Russia finally invaded. Szewczyk wrote that "the European Union and European financial institutions — Ukraine's main backers — provided around $18 billion in grants and loans to Ukraine between 2014 and the start of Russia's latest invasion on Feb. 24." He ignored there the billions that America had spent, even prior to Barack Obama's successful coup which had brought to power in Ukraine a rabidly anti-Russian regime there to replace the neutralist government that Ukraine had had prior to that U.S. coup, which undeniably did occur, and which had been in the planning stages of the Obama Administration ever since 2011 at the very latest.
Furthermore, Szewczyk wrote,
An even deeper collapse of Ukraine's wartime economy could send millions more refugees to Europe.
There are ample resources across the West to finance Ukraine's wartime economy through grants, loans, and trade concessions. Getting Ukraine up and running is in the West's — and above all, Europe's — own interest. Not only does the EU need a functioning bulwark against an imperialist Russia, but the EU is also Ukraine's main trade partner.
So, all of these estimates are far likelier to increase, instead of decrease, during the coming decade.
Szewczyk is the author of the 2021 book, Europe's Grand Strategy: Navigating a New World Order, which his publisher introduces by saying of it, "This book proposes that the European Union should craft a grand strategy to navigate the new world order based on a four-pronged approach. First, European decision-makers (both in Brussels and across EU capitals) should take a broader view of their existential interests at stake and devote greater time and resources to serving them within the wider cause of the liberal order." The description of him provided there is "Bart M.J. Szewczyk served as Member of the Policy Planning Staff at the US State Department and Adviser on Global Affairs at the European Commission's think-tank."
So: when Reuters headlined on May 9th that "U.S. Congress plans nearly $40 bln more for Ukraine, COVID aid to wait", it was clearly a harbinger for "belt-tightening" by U.S.-and-EU publics on everything else than what is said by their respective governments to be "existential" matters, which means conquering the entire rest of the world, before such issues as "COVID" can be overcome. U.S.-and-allied 'national security' interests "against an imperialist Russia" (as Szewczyk put it) must come first, in these 'democracies'. War must come first. That is clearly the policy now, because of the "existential" threat, not to Russia, but from Russia.