America's Slow Descend into Madness: Bad News for Democracy!
"Whom the gods would destroy, they first make mad."–Prometheus, in Longfellow's The Masque of Pandora
"Men first feel necessity, then look for utility, next attend to comfort, still later amuse themselves with pleasure, thence grow dissolute in luxury, and finally go mad…-Giambattista Vico, in The New Science
The philosopher of history Giambattista Vico believed that human societies pass through stages of growth and decay. "The nature of peoples," he wrote, "is first crude, then severe, then benign, then delicate, finally dissolute." In short, as people make life better for themselves materially, they fall into moral, spiritual and intellectual decay. Three of the symptoms that Vico identifies as characteristic of a civilization gone mad are: the destruction of the family, of language and of religion, the very foundation of any sort of society, as primitive as it might be.
This powerful insight into the birth and dissolution of entire civilizations leads to this question: Is America slowly descending into madness? There are disturbing signs that this may actually be the case. The stories America now tells itself are not only vulgar and trivial but are also filled with cruelty, deceit, lies, legitimating all manner of corruption and mayhem. Refugees and hard-working immigrants are characterized as criminals, rapists and "rabid dogs," Islamo-phobia is on the ascendance with calls for registration and surveillance, and those who disagree with those fascistic tactics are promptly demonized and politically destroyed, never mind truth and honor, justice, and the common good. Those stories as told by corporate liars and crooks do serious harm to the body politic, and the damage they cause together with the idiocy they reinforce are becoming more apparent as America descends into authoritarianism pre-shadowing tyranny, accompanied by the pervasive fear and paranoia that sustains it, to wit Donald Trump who within a year may well become our first mad president, the way Caligula became the first mad Roman Emperor, echoing all the aberrations of a society which is fast losing its democratic ideals and its very political sanity.
We find evidence of a culture of cruelty in numerous policies that make clear that those who occupy the bottom rungs of American society—whether low-income families, poor minorities of color and class, or young, unemployed, and failed consumers—are considered disposable, utterly excluded in terms of ethical considerations and the grammar of human suffering. This is not merely partisan politics; it is an expression of a new form of cruelty and barbarism now aimed at those considered disposable in a neo-Darwinian survival-of-the-fittest society.
To be sure, the roots of America's current descent into madness can be traced back to a series of unresolved catastrophic traumas Americans experienced during the Bush Administration. In the short span of eight years, it suffered a collective loss of confidence in American leadership, in the ability of government to perform its most basic functions, and in the very essence of the American Dream which is progressively becoming the American nightmare. The stories we tell about ourselves as Americans no longer speak to the ideals of justice, equality, liberty, and democracy. There are precious few towering figures such as Martin Luther King, Jr. whose stories interweave moral outrage with courage and vision; stories which inspired us to imagine a just society and a more perfect union.
Polls have consistently established that both the Tea Party and "birthers," those who consider President Obama illegitimate, about half of the Republican party, share some demographic characteristics. They are white, largely middle class and middle aged. They had been disproportionately impacted by the economic collapse and felt that the government's response to the crisis had been to favor the rich and poor minorities — at their expense. They see themselves as victims of a failed government that misled them and let them down. The Trump and GOP appeals to "Make America great again," to "stop us from losing", or to "restore our honor" are in response to the still unresolved collective trauma experienced by the same group of voters who comprised the Tea Party. They are the anti-Obama message — appealing to fear and not hope, and looking backward, not forward.
For months now, the pundits and the GOP establishment have dismissed the dangers posed by the likes of Trump and Carson and Cruz. Trump, they said, would be undone by his insults and fabrications; Carson was a fad who would soon fade; and Cruz, because he was so disliked, would go nowhere. Most recent polls, however, show these three garnering between 50 and 60 percent of the Republican vote while their rhetoric becomes harsher, with naked ugly appeals to intolerance and even violence. Indeed, the clowns have had their saying and have entertained us for a while, but isn't it time now to wake up from our nightmare before it becomes a sad and irreversible reality?
A final pertinent caveat for all those anti-Americans on the other side of the Atlantic ocean who may find themselves gloating over the above-mentioned bad news scenarios. The news is bad for them too; for if the oldest of the modern experiments in democracy tragically fails, it will almost certainly mean that it will ultimately fail everywhere else too. The descend into madness will then become global, the lights will be out for all, and darkness will envelope the earth; we will have fought World War II for nothing. This may sound slightly apocalyptic, but it is more in the nature of a prophecy grounded in the historical-political reality described in Vico's philosophy of history: once democracy is dead, these anti-Americans' political and ethical dreams will also come to an end and the descend into a global madness will almost certainly ensue. Vico is yet to be proven wrong on the dissolution of advanced civilizations. Remember too that a prophecy is not necessarily a revelation of the future; it is more in the nature of an urgent appeal to sanity and a warning so that such a future will not come about. Let those who have ears, let them hear.
Democracy Rushing into the Abyss: The Insanity is Even Worse than it Looks
"The Republican Party has become an insurgent outlier – ideologically extreme; contemptuous of the inherited social and economic policy regime; scornful of compromise; unpersuaded by conventional understanding of facts, evidence and science; and dismissive of the legitimacy of its political opposition."-Thomas Mann and Norman Ornstein, in It's Even Worse than it Looks (2011)
This is a sequel of sorts to the previous article where the controlling metaphor was that of the descend into insanity in the political milieu of American democracy. In this article the controlling metaphor is that of the abyss, or better, the rush into the abyss of a whole party and group of people who may well end up destroying two hundred years of American democracy, as we know it.
The Republicans seem to have decided that they will divide, degrade and secede from the Union. How will they do it? They will do it with bullying, lies and manipulation, a willingness to say anything that conforms to their ideology, never mind the truth of facts and events; by spending unheard of sums to buy elections with the happy assistance of big business and wealthy patrons for whom the joys of gross income inequality are a comfortable fact of life. By gerrymandering and denying the vote to as many of the poor, the elderly, struggling low-paid workers, and people of color as they can. And by appealing to the basest impulses of human nature: anger, fear and bigotry. Like the pronouncement of the Ministry of Truth in Orwell's 1984, ignorance is strength, whether it's casting paranoid fantasies about thousands of Muslims in New Jersey cheering 9/11, or warning about terrorists in refugees' ragged clothing and Mexican rapists slithering across the border, to wit the Frankenstein created by the Republican party, Donald Trump, who is now ready to devour its makers.
The fever is pandemic not only among the party's presidential candidates but throughout the House and Senate right down to state governments. Witness erstwhile GOP presidential candidate and current Wisconsin governor Scott Walker cutting off food stamps for the hungry and possibly bankrupting food pantries in his state just in time for Christmas – because many of those on the lowest rung of the ladder haven't yet found a job. It's a cruel and "uncivil war" against the poor and the indigent, a sorry spectacle to the rest of the world watching in bewilderment.
Even science is deniable if it furthers the party's extreme social Darwinian ideology. Take the issue of climate change. While the climate talks in Paris could potentially mark a turning point in solving the problem of global warming, the "thought police" within the Republican party makes sure that the party orthodoxy on the subject is upheld: that orthodoxy dictates that there is no man-made global climate; which in effect means that the Republicans are perfectly willing to doom the whole world. They're in fact on constant attack against the science of climate change, with the latest salvo two House bills passed December 1 that undermine Environmental Protection Agency rules (the president will of course veto them).
In a way, this is part of a long tradition: Richard Hofstadter's famous essay "The Paranoid Style in American Politics" was published half a century ago but it remains relevant. And if that is not insanity then nothing is. Indeed, climate-denial orthodoxy doesn't just say that the scientific consensus is wrong. Senior Republican members of Congress routinely indulge in wild conspiracy theories, alleging that all the evidence for climate change is the product of a giant hoax perpetrated by thousands of scientists around the world. And they do all they can to harass and intimidate individual scientists.
A few days ago the new Speaker of the House, Paul Ryan, summed up his House Republican agenda – vowing to pursue legislation that would frame a stark choice for voters in 2016. "Our No. 1 goal for the next year is to put together a complete alternative to the left's agenda," he said. A series of retrograde ideas were put forth. Here are seven of them: 1. Reduce the top income-tax rate to 25% from the current 39%. This would be a huge windfall to the rich at a time when the rich already take home a larger share of total income that at any time since the 1920s. 2. Cut corporate taxes to 25% from the current 35%. A giant sop to corporations, the largest of which are already socking away $2.1 trillion in foreign tax shelters. 3. Slash spending on domestic programs like food stamps and education for poor districts. Already 22% of the nation's children are in poverty; these cuts would only make things worse. 4. Turn Medicaid and other federal programs for the poor into block grants for the states, and let the states decide how to allocate them. In other words, give Republican state legislatures and governors slush funds to do with as they wish. 5. Turn Medicare into vouchers that don't keep up with increases in healthcare costs. In effect cutting Medicare for the elderly. 6. Deal with rising Social Security costs by raising the retirement age for Social Security. This would make Social Security even more regressive, since the poor don't live nearly as long as the rich. 7. Finally, let the minimum wage continue to decline as inflation eats it away. Wrong again. Low wage workers need a higher minimum wage.
Congressional Republicans have vowed to free Wall Street from oversight and accountability and to prevent children fleeing the Syrian civil war from coming ashore on US soil. And yes, they will once again be in full throat against gun control (despite the latest tragedy in San Bernardino, California). And believe it or not, once again they'll try to scuttle Obama care, as in Kentucky where the self-financed, wealthy Republican governor-elect has vowed to cut loose hundreds of thousands of people from health insurance.
All of these sad examples, however, are but symptoms of a deeper disease – the corruption and debasement of society, government and politics. It is a disease that eats away at the root and heart of what democracy is all about. The opening phrase of the Preamble to the Constitution committs "We, the People" to the most remarkable compact of self-government ever – for the good of all. The Republicans are shredding that vision as they make a bonfire of the hopes that inspired it and, in the process, will reduce the United States to a third-rate, sorry excuse for a nation. They would tear the Republic apart, rip to pieces its already fragile social compact, and reap the whirlwind of a failed experiment in self-government. For a glimpse of this kind of world pick up George Orwell's 1984 and David Lebedoff's The Uncivil War. They are prophetic of where Western democracy may be heading. There is still time to turn around, but time is running out.
Note: These two related articles on the predicament of democracy first appeared in Ovi magazine: the first on 12/2/2015 and the second on 12/11/2015.
China-Brazil relations, the win-win strategy, and third-parties' bad faith
In a previous article we focused on Argentina, but it is worth continuing to analyse the situation in Latin America.
Another case is Brazil, a key country in the BRICS cooperation mechanism. It has been China's main trading partner in Latin America since 2009. After the son of Brazilian President Bolsonaro, Eduardo Nantes Bolsonaro (whom his father pathetically appointed Ambassador to the United States in July 2019, despite not having any specific qualifications: he resigned without even taking office after being offered the leadership of the Partido Social Liberal instead) visited the United States in March 2020, and tweeted condemning China for hiding the new coronavirus epidemic, by saying that China had a "dictatorial government", etc., a diplomatic crisis was triggered.
At the same time, Brazil asked China for assistance, hoping it would provide five million Covid-19 test kits, and a total of 14,000 air conditioning and ventilation systems. Later, thanks to the efforts of Brazil's then Minister of Health, Nelson Lutz Sperle Teich (April 17 -May 15, 2020), China eventually gave Brazil 228 million dollars in medical supplies, which helped the country alleviate the extreme shortage of hospital equipment, as well as treatment and prevention supplies. Additional two tons of hospital supplies arrived in Brazil.
There were some minor twists and turns. Although the relations between China and Brazil were not affected by the personal views of President Bolsonaro's son, it can be seen that the development of Sino-Brazilian relations was not so smooth under the influence of the epidemic.
The newspaper Folha de S. Paitio claimed that the Brazilian government deliberately minimised the impact of Chinese diplomacy by hiding it and maximising U.S. aid to 'avoid becoming a victim of Chinese foreign propaganda'.
The aid received from China is substantial, while the aid received from the United States (the country with the highest Covid-19 death toll) is far less. Nevertheless, the U.S. aid is vigorously publicized by the White House, which avoids mentioning aid from China. This reflects the tendency of changing sides.
This is the aspect on which we have been dwelling for some time: the United States is more important in the positioning of Latin America's foreign relations. The development of China-Latin America relations is largely limited and constrained by the development of relations between the United States and its 'own' South.
Secondly, China needs to attach importance to third-party forces to develop relations with that region. Within the rise of trade protectionism and anti-globalisation, the proactive use of third parties to promote the development of relations, as well as the creation of new cooperation models, will contribute to reduce China's risks and create a win-win situation from a multilateral perspective.
China has always proposed win-win cooperation in its foreign policy and has different interpretations from the U.S.win-win cooperation. First and foremost, the United States distorts the meaning of the expression. Attorney General William Barr said that win-win meant that China won twice. There are also those who believe that win-win means that China wins first, and in their opinion China always puts its interests first.
In the context of the demonisation strategy by Latin American media, there are obviously those having negative opinions. For example, during the election campaign, Brazilian President Bolsonaro pointed out that China was buying Brazil. His remarks raised concerns in all walks of society.
Due to the investment of Chinese companies in Brazil in 2016, 2017 and 2018, they have shown a trend of fast development, particularly through mergers and acquisitions. Latin American countries have more mineral resources and China has more energy and infrastructure projects. Therefore, the bulk of Chinese investment in Latin America is made by mining energy companies, which is an important sector of Chinese investment.
Indeed, the Chinese companies' merger and acquisition targets are mostly assets driven by European and U.S. companies. Just consider, for example, the State Grid Corporation of China (SGCC) (the largest utility company in the world, established in 2002), which acquired a number of electricity companies in Brazil, many of which were Portuguese, Spanish and U.S. companies or subsidiaries of these countries or major shareholders, and were merged by SGCC.
Strictly speaking, China did not buy those assets from Brazil, but from Europe and the United States. However, when European and American countries controlled those assets with purely colonialist attitudes, Brazil had not such strong public concerns. Instead, when the Chinese purchase took place, public concern was stirred up by the paid media.
For example, in Brazil, the Chinese companies Longping Hi-Tech Park (established in 1997) and CITIC Group Agriculture Fund (established in 1979) have acquired the trade in certain products of the U.S. company Dow Chemical (one of the world's most important chemical companies), and the Chinese company Wanhua Chemical will take over from Dow Chemical. The acquired companies are actually U.S. companies and such large-scale operations have raised fears among the local public.
Many Latin American countries are now facing economic and even debt crises triggered by the public health crisis. Therefore, they may not be able to keep on operating some assets and will return them at a relatively low price.
The U.S. and European companies have been hardest hit by the pandemic, but they are recovering. When Chinese companies acquire shareholdings in these energy or resource companies, they can cooperate with companies in Europe, the United States, Japan, South Korea and other Asian countries, so as to raise less concern among the public in Brazil, Chile and Peru.
China's actions record shared interests and provide an image of inclusive and open cooperation. The State Grid Corporation of China says it is keen to work with European and U.S. companies to acquire some assets in Latin America
In terms of financing methods, Chinese companies should also strengthen cooperation with the World Bank (established in 1945), the Inter-American Development Bank (Banco Interamericano de Desarrollo, established in 1959), the Asian Infrastructure Investment Bank and the New BRICS Development Bank.
They are multilateral financial institutions with a very broad investment experience. For example, the Inter-American Development Bank has been operating for over sixty years and it is the world's leading regional lender, which has funded over 20,000 infrastructure projects in Latin America. Its experience and expertise are therefore unrivalled.
Obviously China also established multilateral investment bodies such as the aforementioned Asian Infrastructure Investment Bank (established in 2014) and the New BRICS Development Bank (established in 2014). Nevertheless, compared to the Inter-American Development Bank and the World Bank, the experience of Chinese financial institutions in transnational investment and financing is relatively less. Many infrastructure projects have a very long construction period and require a relatively large scale of investment. They entail high risks, which can be reduced through cooperation with these multilateral institutions.
In short, all this is necessary to strengthen cooperation with third parties without spreading fears and terror artfully created by malicious disinformation.
The mistakes of U.S. foreign policy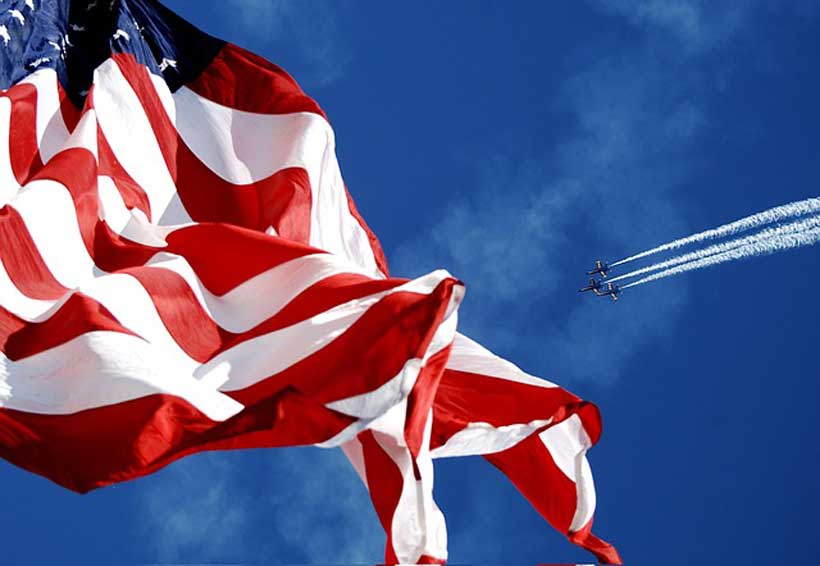 A few days ago, in a conversation with one of the former protagonists of U.S. foreign policy, in response to my questions and considerations he replied that the second Iraq-U.S. war was an unnecessary disaster, partly balanced by improved relations with Israel and special attention paid to the petromonarchies of the Gulf. He admitted that he had not managed relations with Egypt in the best way, as the United States could have done after the so-called Arab springs, and that it was arguable that the United States never had a kind of relationship with Iran that was discreet enough to be sustainable.
In fact, the White House's mistakes and desire to dominate, without regard to the other Parties is a traditional characteristic of U.S. foreign policy. Michael Mandelbaum, Professor at John Hopkins University, had already stated that the United States had lost in the world – a total failure since the end of the Cold War. The history of U.S. foreign policy can be roughly divided into four periods.
1) From the Presidency of George Washington (1789-1797) to the Spanish-American War (1898), U.S. foreign policy was still in its infancy, and the focus remained on the territory.
2) From 1898 to the end of World War II (1945), the United States began to move internationally, playing the role of a major power on the stage of World War I and World War II.
3) From 1945 to the end of the Soviet Union (1991), the United States became one of the two poles of the world, the helmsman of Western order and guardians of world scenario trends.
4) The fourth period started after the victory in the Cold War. In that phase, the United States stood at the height of international power, ignored its peers and subjects of international law, behaving as an apparent hegemonic power in the world, but its foreign policy at that time was rarely successful.
The biggest problem of U.S. foreign policy during the Cold War was national security. It was necessary, at all times, to protect itself from the USSR's penetration and influence and to strive to improve its military strength in view of ensuring world leadership. This entailed large-scale war production and huge profits for military industries.
After the Cold War, the United States used multiple means such as foreign policy, economic policy and armed intervention as a deterrent (see the Balkan War of 1999) to coerce and attract the attention of China and Russia (its traditional competitors) and later intervene in Afghanistan and Iraq.
For example, in the 1992 Presidential election, Bill Clinton proposed linking the treatment of the most favoured nation to China with the human rights situation. After being elected, he subsequently added Tibet, hoping to improve local human rights and promote change in China (obtusely seen as bound to end up like the USSR), when in fact the destabilisation of that region would have caused a global nuclear upheaval.
The success of the Cold War against a country and a system of production that by then had been reduced to aflicker, to support a defence that was at least a deterrent but never superior to the White House, gave the United States the illusion that Western systems and the free market were superior and universal and could be transposed into foreign countries where any idea/ideology not conforming to the American Way of Life was considered barbaric, backward and uncivilised (European welfare, healthcare, Communism, Socialism, Islam, traditional cultures, the Catholic religion, etc.).
In its own 'manifest destiny', the United States supported and provided for missionaries and needed to proactively spread the seeds of civilisation and promote reform in the so-called 'backward' and non-allied societies.
The United States overestimated the feasibility of replicating in other countries, such as Afghanistan and Iraq, what it had done by means of nuclear and non-nuclear bombs in Hitler's Germany and in Imperial Japan, which are currently 'Western' models of liberalism.
Although they try successfully and not (see the coloured revolutions), through intelligence, to overthrow the dictator of the day – until yesterday a friend – the U.S. foreign policy think tanks lack knowledge of the social conditions persisting in a given country, not understanding that their own views are insufficient to impose a modern Western-style system, such as the social structure and the concept of the rule of law. When political wisdom is not mature, and ignorance prevails, obviously you go towards failure and peoples' hatred.
Although the United States is among the best countries in terms of national strength, with its military and soft power, it is inevitably unable to fight multilaterally and at the same time transform a society- it deems backward – thousands of kilometres away.
In a place where the U.S. concepts of democracy and free market have never been known, let alone accepted, wanting to establish a system in their own image is virtually impossible.
And while U.S. military missions are successful (not forgetting, however, the bitter defeats in Korea and Vietnam), at the same time, in political terms, they have reassessed the strength of China and Russia in expanding their presence in certain geopolitical areas.
For example, the war in Syria – fomented to sabotage the Chinese "Silk Road" and damage Russian oil supplies to Europe – has strengthened Russia's presence in the Mediterranean, and raised before Peoples the China's traditional principles of anti-colonialism and political non-interference, which are gaining support from South America to Africa, from Europe to Asia.
Not for nothing, Prof. Mandelbaum himself said that rather than adopting violent means to promote the construction of a "Western-style" system in a distant country, it would be better for the United States to adopt cultural systems, values and further soft power to influence, provide assistance and create conditions for the transformation and attraction of Western models into other places for economic, practical and peaceful purposes aiming at peoples' welfare, and not at establishing a "democratic" dictatorship disliked and hated by ordinary people.
According to the distinguished academic, the United States should act as guardians of international peace and ensure world order, by also ultimately resorting to the international courts of justice, rather than subverting the internal structure of individual countries it wants to change for its own interest relating to the last resources of the planet.
As long as there are advantages and not destruction for the peoples, they will not hesitate to be involved in the phases of change. The game of politics is that of great power, which regains hegemony through consensus and not through the imposition of bombers, the massacres of civilians, and Hollywood-style postcards.
Hence, with a view to avoiding further fiascos, U.S. foreign policy must shift to another phase. It must finally launch a fifth phase, but a peaceful one.
The U.S. website of "Foreign Policy" has recently published the article The United States Needs a New Strategic Mindset. The article criticises the United States for having formulated strategies based only on short-term interests in recent decades. This has resulted in many U.S. mistakes, including the post-9/11 war on terrorism.
According to its author, because the United States lacked a coherent and comprehensive strategic vision for a generation, it took countless short-sighted actions and faced many challenges to its national security and economic prosperity.
The author thinks that, since the end of the Cold War, the United States has paid dearly for its wrong strategy. After the implosion of the USSR, the United States desperately squandered enormous wealth and the lives of a large numbers of soldiers, using paranoia as the response to the terrorist threat.
The article reads as follows: "More recently, it has spent exorbitant sums on what it construes as "great-power competition", but is really just the defense industrial complex's same old graft with a different guise – all while its public institutions rot".
The 4 groups of Senate Republicans that will decide Trump's impeachment trial
With Senate Minority Leader Mitch McConnell pushing back the Trump impeachment trial to mid-February to make sure things cool down, Senate Republicans' positions on the vote are far from crystallized yet. Here are the four groups of Senate Republicans, according to views and likely vote. The numbers and composition of these four groups will decide Trump's future political faith. Which group Mitch McConnell chooses to position himself in will also be a deciding factor in the unusual and curious impeachment trial of a former US president no longer sitting in office.
Group 1: The Willing Executioners
There surely are those in the Republican Party such as Senator Mitt Romney and Senator Ben Sasse who cannot wait to give that Yea and the final boot to disgraced former President Trump, and will do that with joy and relief. Both the Utah Senator and the Nebraska Senator may be vying for the leadership spot in the Republican Party themselves but that is not the whole story. Senator Lisa Murkowski of Alaska openly said "I want him out." This group is unlikely to reach as many as 17 Senators, however, needed for the two thirds Senate majority to convict Trump.
Group 2: The Never Give up on Trumpers
There are also those Republican Senators who will stick with Trump through thick and thin until the end – some out of conviction, but most as someone who cannot afford to alienate the Trump supporter base in their state – a supporter base which is still as strong.
At least 21 Republican Senators are strongly opposed to voting to convict former President Trump, as reported by Newsweek. They realize that doing so would be a political suicide. Republican voters, on the whole, are unified in their belief that the presidential elections were not fair and Joe Biden did not win legitimately, with 68% of Republican voters holding the belief that the elections were "rigged". The majority of the Republican Party constituents are Never Give up on Trumpers themselves.
Among them are Senators Cruz and Hawley. Both will fight at all cost a vote which certifies as incitement to violence and insurrection the same rhetoric they both themselves used to incite the Trump crowd. Cruz and Hawley will try to avoid at all cost the legal certification of the same rhetoric as criminal in order to avoid their own removal under the 14th Amendment, as argued already by Senator Manchin and many others.
Senator Ron Johnson even called upon Biden and Pelosi to choose between the Trump impeachment trial and the Biden new cabinet confirmation. Group 2 will fight fierce over the next weeks and you will recognize them by the public rhetoric.
Group 3: I'd really like to but I can't be on the record for convincing a President of my own party
Then there is a large group of Republican Senators – maybe the largest – who would really like to give that Yea vote and leave Trump behind but they do not wish to go on the record as having voted to convict a US President from their own party. Some of these Senators will share their intention to vote Yea in private or off the record with the media, but when push comes to shove and the final vote, they will be hesitant and in the end will vote Nay. Senator Marco Rubio of Florida falls under Group 3.
Senator Pat Toomey of Pennsylvania is also the illustration of the average Republican Senator right now – someone who said that Trump committed "impeachable offenses" but who is not sure about convicting him through trial, so that probably means a Nay.
The BBC quoted a New York Time's estimate from mid-January that as many as 20 Republican Senators are open to voting to convict Trump, but it should be recalled that in the first Trump impeachment trial in 2020, several Republican Senators also shared in private and off the record that they would be willing to convict. After so much discussion, calculations and prognosis, in the end, it was only Senator Mitt Romney who broke ranks on only one of the two impeachment articles, and voted to convict.
The Capitol events, of course, are incomparable to the Ukraine impeachment saga, but it should be accounted for that the trial vote will likely take place sometime in March 2021, or two months after the Capitol events, when most of the tension and high emotion would have subsided and much of American society will be oriented towards "moving forward". Group 3 will host the majority of Senate Republicans who in the end will decide to let it go. Most of the 21 Republican Senators who already expressed their opposition to convicting Trump actually belong to Group 3 and not Group 2 Never Give up on Trumpers.
Group 4: I am a Never Give up on Trumper but I really want to look like Group 3
And finally, there is the most interesting group of Republican Senators who are secretly a Never Give up on Trumpers but would like to be perceived as belonging to the hesitant and deliberative Group 3 – willing and outraged but unwilling to go all the way on the record to eliminate a former Republican President.
Senator Ted Cruz might move into Group 4 in terms of rhetoric. Never Give up on Trumpers will vote Nay willingly but will try to present themselves as conflicted Group 3 politicians doing it for different reasons.
Which group Mitch McConnel chooses will be the decisive factor in aligning the Senate Republican votes. McConnel himself seems to be a Group 3 Senator who, in the end, is unlikely to rally the rest of the Senators to convict Trump even though McConnel would really like Trump out of the Republican Party, once and for all. The very fact that McConnel is not in a hurry and is in fact extending the cool-off period places him in Group 3.
Yea voters don't need time to think about it and look at things. It took House Democrats exactly three days to get it over and done with. McConnel is quoted as willing to give time to "both sides to properly prepare", allowing former president Trump enjoy due process. But Trump's legal team will notice quickly that there is not much to prepare for, as they won't find plenty of legal precedent in the jurisprudence on American Presidents' incitement to violent insurrection for stopping the democratic certification process on an opponent who is the democratically elected President.
McConnel himself has said that he is "undecided" and that speaks volumes. He is a Group 3 Senate Republican, and with that, Group 3 will describe the mainstream Senate Republicans' position in the impeachment trial.
Senate Majority Leader Chuck Schumer set 8 February as the start of the impeachment trial, pushing earlier McConnel's time frame. This is when it all starts.
It is my prediction that when all is said and done, there won't be as many as 17 Senate Republicans to vote to convict former President Trump. Trump will walk away, but not without the political damage he has incurred himself and has also left in American political life.