America's Slow Descend into Madness: Bad News for Democracy!
"Whom the gods would destroy, they first make mad."–Prometheus, in Longfellow's The Masque of Pandora
"Men first feel necessity, then look for utility, next attend to comfort, still later amuse themselves with pleasure, thence grow dissolute in luxury, and finally go mad…-Giambattista Vico, in The New Science
The philosopher of history Giambattista Vico believed that human societies pass through stages of growth and decay. "The nature of peoples," he wrote, "is first crude, then severe, then benign, then delicate, finally dissolute." In short, as people make life better for themselves materially, they fall into moral, spiritual and intellectual decay. Three of the symptoms that Vico identifies as characteristic of a civilization gone mad are: the destruction of the family, of language and of religion, the very foundation of any sort of society, as primitive as it might be.
This powerful insight into the birth and dissolution of entire civilizations leads to this question: Is America slowly descending into madness? There are disturbing signs that this may actually be the case. The stories America now tells itself are not only vulgar and trivial but are also filled with cruelty, deceit, lies, legitimating all manner of corruption and mayhem. Refugees and hard-working immigrants are characterized as criminals, rapists and "rabid dogs," Islamo-phobia is on the ascendance with calls for registration and surveillance, and those who disagree with those fascistic tactics are promptly demonized and politically destroyed, never mind truth and honor, justice, and the common good. Those stories as told by corporate liars and crooks do serious harm to the body politic, and the damage they cause together with the idiocy they reinforce are becoming more apparent as America descends into authoritarianism pre-shadowing tyranny, accompanied by the pervasive fear and paranoia that sustains it, to wit Donald Trump who within a year may well become our first mad president, the way Caligula became the first mad Roman Emperor, echoing all the aberrations of a society which is fast losing its democratic ideals and its very political sanity.
We find evidence of a culture of cruelty in numerous policies that make clear that those who occupy the bottom rungs of American society—whether low-income families, poor minorities of color and class, or young, unemployed, and failed consumers—are considered disposable, utterly excluded in terms of ethical considerations and the grammar of human suffering. This is not merely partisan politics; it is an expression of a new form of cruelty and barbarism now aimed at those considered disposable in a neo-Darwinian survival-of-the-fittest society.
To be sure, the roots of America's current descent into madness can be traced back to a series of unresolved catastrophic traumas Americans experienced during the Bush Administration. In the short span of eight years, it suffered a collective loss of confidence in American leadership, in the ability of government to perform its most basic functions, and in the very essence of the American Dream which is progressively becoming the American nightmare. The stories we tell about ourselves as Americans no longer speak to the ideals of justice, equality, liberty, and democracy. There are precious few towering figures such as Martin Luther King, Jr. whose stories interweave moral outrage with courage and vision; stories which inspired us to imagine a just society and a more perfect union.
Polls have consistently established that both the Tea Party and "birthers," those who consider President Obama illegitimate, about half of the Republican party, share some demographic characteristics. They are white, largely middle class and middle aged. They had been disproportionately impacted by the economic collapse and felt that the government's response to the crisis had been to favor the rich and poor minorities — at their expense. They see themselves as victims of a failed government that misled them and let them down. The Trump and GOP appeals to "Make America great again," to "stop us from losing", or to "restore our honor" are in response to the still unresolved collective trauma experienced by the same group of voters who comprised the Tea Party. They are the anti-Obama message — appealing to fear and not hope, and looking backward, not forward.
For months now, the pundits and the GOP establishment have dismissed the dangers posed by the likes of Trump and Carson and Cruz. Trump, they said, would be undone by his insults and fabrications; Carson was a fad who would soon fade; and Cruz, because he was so disliked, would go nowhere. Most recent polls, however, show these three garnering between 50 and 60 percent of the Republican vote while their rhetoric becomes harsher, with naked ugly appeals to intolerance and even violence. Indeed, the clowns have had their saying and have entertained us for a while, but isn't it time now to wake up from our nightmare before it becomes a sad and irreversible reality?
A final pertinent caveat for all those anti-Americans on the other side of the Atlantic ocean who may find themselves gloating over the above-mentioned bad news scenarios. The news is bad for them too; for if the oldest of the modern experiments in democracy tragically fails, it will almost certainly mean that it will ultimately fail everywhere else too. The descend into madness will then become global, the lights will be out for all, and darkness will envelope the earth; we will have fought World War II for nothing. This may sound slightly apocalyptic, but it is more in the nature of a prophecy grounded in the historical-political reality described in Vico's philosophy of history: once democracy is dead, these anti-Americans' political and ethical dreams will also come to an end and the descend into a global madness will almost certainly ensue. Vico is yet to be proven wrong on the dissolution of advanced civilizations. Remember too that a prophecy is not necessarily a revelation of the future; it is more in the nature of an urgent appeal to sanity and a warning so that such a future will not come about. Let those who have ears, let them hear.
Democracy Rushing into the Abyss: The Insanity is Even Worse than it Looks
"The Republican Party has become an insurgent outlier – ideologically extreme; contemptuous of the inherited social and economic policy regime; scornful of compromise; unpersuaded by conventional understanding of facts, evidence and science; and dismissive of the legitimacy of its political opposition."-Thomas Mann and Norman Ornstein, in It's Even Worse than it Looks (2011)
This is a sequel of sorts to the previous article where the controlling metaphor was that of the descend into insanity in the political milieu of American democracy. In this article the controlling metaphor is that of the abyss, or better, the rush into the abyss of a whole party and group of people who may well end up destroying two hundred years of American democracy, as we know it.
The Republicans seem to have decided that they will divide, degrade and secede from the Union. How will they do it? They will do it with bullying, lies and manipulation, a willingness to say anything that conforms to their ideology, never mind the truth of facts and events; by spending unheard of sums to buy elections with the happy assistance of big business and wealthy patrons for whom the joys of gross income inequality are a comfortable fact of life. By gerrymandering and denying the vote to as many of the poor, the elderly, struggling low-paid workers, and people of color as they can. And by appealing to the basest impulses of human nature: anger, fear and bigotry. Like the pronouncement of the Ministry of Truth in Orwell's 1984, ignorance is strength, whether it's casting paranoid fantasies about thousands of Muslims in New Jersey cheering 9/11, or warning about terrorists in refugees' ragged clothing and Mexican rapists slithering across the border, to wit the Frankenstein created by the Republican party, Donald Trump, who is now ready to devour its makers.
The fever is pandemic not only among the party's presidential candidates but throughout the House and Senate right down to state governments. Witness erstwhile GOP presidential candidate and current Wisconsin governor Scott Walker cutting off food stamps for the hungry and possibly bankrupting food pantries in his state just in time for Christmas – because many of those on the lowest rung of the ladder haven't yet found a job. It's a cruel and "uncivil war" against the poor and the indigent, a sorry spectacle to the rest of the world watching in bewilderment.
Even science is deniable if it furthers the party's extreme social Darwinian ideology. Take the issue of climate change. While the climate talks in Paris could potentially mark a turning point in solving the problem of global warming, the "thought police" within the Republican party makes sure that the party orthodoxy on the subject is upheld: that orthodoxy dictates that there is no man-made global climate; which in effect means that the Republicans are perfectly willing to doom the whole world. They're in fact on constant attack against the science of climate change, with the latest salvo two House bills passed December 1 that undermine Environmental Protection Agency rules (the president will of course veto them).
In a way, this is part of a long tradition: Richard Hofstadter's famous essay "The Paranoid Style in American Politics" was published half a century ago but it remains relevant. And if that is not insanity then nothing is. Indeed, climate-denial orthodoxy doesn't just say that the scientific consensus is wrong. Senior Republican members of Congress routinely indulge in wild conspiracy theories, alleging that all the evidence for climate change is the product of a giant hoax perpetrated by thousands of scientists around the world. And they do all they can to harass and intimidate individual scientists.
A few days ago the new Speaker of the House, Paul Ryan, summed up his House Republican agenda – vowing to pursue legislation that would frame a stark choice for voters in 2016. "Our No. 1 goal for the next year is to put together a complete alternative to the left's agenda," he said. A series of retrograde ideas were put forth. Here are seven of them: 1. Reduce the top income-tax rate to 25% from the current 39%. This would be a huge windfall to the rich at a time when the rich already take home a larger share of total income that at any time since the 1920s. 2. Cut corporate taxes to 25% from the current 35%. A giant sop to corporations, the largest of which are already socking away $2.1 trillion in foreign tax shelters. 3. Slash spending on domestic programs like food stamps and education for poor districts. Already 22% of the nation's children are in poverty; these cuts would only make things worse. 4. Turn Medicaid and other federal programs for the poor into block grants for the states, and let the states decide how to allocate them. In other words, give Republican state legislatures and governors slush funds to do with as they wish. 5. Turn Medicare into vouchers that don't keep up with increases in healthcare costs. In effect cutting Medicare for the elderly. 6. Deal with rising Social Security costs by raising the retirement age for Social Security. This would make Social Security even more regressive, since the poor don't live nearly as long as the rich. 7. Finally, let the minimum wage continue to decline as inflation eats it away. Wrong again. Low wage workers need a higher minimum wage.
Congressional Republicans have vowed to free Wall Street from oversight and accountability and to prevent children fleeing the Syrian civil war from coming ashore on US soil. And yes, they will once again be in full throat against gun control (despite the latest tragedy in San Bernardino, California). And believe it or not, once again they'll try to scuttle Obama care, as in Kentucky where the self-financed, wealthy Republican governor-elect has vowed to cut loose hundreds of thousands of people from health insurance.
All of these sad examples, however, are but symptoms of a deeper disease – the corruption and debasement of society, government and politics. It is a disease that eats away at the root and heart of what democracy is all about. The opening phrase of the Preamble to the Constitution committs "We, the People" to the most remarkable compact of self-government ever – for the good of all. The Republicans are shredding that vision as they make a bonfire of the hopes that inspired it and, in the process, will reduce the United States to a third-rate, sorry excuse for a nation. They would tear the Republic apart, rip to pieces its already fragile social compact, and reap the whirlwind of a failed experiment in self-government. For a glimpse of this kind of world pick up George Orwell's 1984 and David Lebedoff's The Uncivil War. They are prophetic of where Western democracy may be heading. There is still time to turn around, but time is running out.
Note: These two related articles on the predicament of democracy first appeared in Ovi magazine: the first on 12/2/2015 and the second on 12/11/2015.
How terrible the consequences of the Cold War can be
After World War II, the conflict over superiority between the United States and the Soviet Union began. The US-led NATO and the Soviet-led Warsaw Pact were formed. Apart from this, of course, NAM is also formed. As a result, the world is divided into three parts. NATO and Warsaw Pact are in competition with each other. It caused widespread conflict and violence around the world. In many countries there is a change of power. Most countries increase military power. In this situation, the Soviet Union collapsed in 1991. As a result, America became the sole superpower and imposed arbitrary capitalism, free trade and domination in the world. With China's unimaginable economic and military progress these days, it has inevitably come to dominate the United States. As a result, the United States considers China as its main rival.
It has already taken steps to suppress China by declaring its main enemy, the main tool of which is sanctions. China is also responding to America's every move. Yet America did not give up. New President Biden has formed an anti-China military alliance – QUAD and AUKUS. The QUAD formed on March 12 with the United States, Australia, India and Japan. On September 15, the top leaders of the United States, the United Kingdom and Australia signed the AUKUS Agreement. As a result, Australia will be able to build a nuclear-powered submarine for the first time, much faster than conventional submarines, harder to identify, submerged for months, and capable of launching long-range missiles.
Earlier, the United States gave this technology only to the United Kingdom in 1958. Currently, only six countries have nuclear submarines. Namely: 70 from USA, 40 from Russia, 19 from China, 10 from UK, 9 from France and 3 from India. Australia is going to be associated with it. In addition, there are nuclear bombs in the United States, China, Russia, the United Kingdom, France, India, Pakistan and Israel.
However, many countries, including Russia and China, have strongly opposed AUKUS. Russia says AUKUS is basically a hostile move against China and Russia. The alliance's infrastructure puts the whole of Asia at risk. China says the deal poses a serious risk of nuclear proliferation. It will also threaten regional peace and stability. This is contrary to the spirit of the Nuclear Non-Proliferation Treaty. Earlier, the two countries had strongly opposed the two QUAD's. Malaysia has said it will cause tensions in the Indo-Pacific region.
Pakistan says the establishment of AUKUS reflects the mentality of the Cold War. This alliance could bring a cold war to Asia. However, Indonesia has backed AUKUS. Extreme tensions have arisen between China and Australia since the establishment of AUKUS. France is also extremely angry. That's because France and Australia signed a 90 billion deal in 2016 to build 12 submarines, which Australia scrapped after the establishment of AUKUS. So France is extremely angry with Australia. In this regard, the Foreign Ministers of the European Union have expressed their support and solidarity with France. France is also furious with the United States.
French Foreign Minister says President Biden is pursuing former President Trump's one-sided policy, short-sightedness, brutality and disrespect for partners. America is trying to resolve this anger of France. After the establishment of AUKUS, it seemed that the QUAD was over. But no it didn't. The top leaders of the QUAD met at the White House on September 24. In addition to these two alliances, the United States is creating a military zone in the Middle East. The US Fifth Fleet in the Middle East announced on September 8 that the United States was forming a joint naval drone task force in the Persian Gulf with Israel and several Arab countries in the Persian Gulf. It will include airborne, naval ships and underwater drones. Apart from this, America has good relations with some other countries. Notable among them are South Korea and Taiwan.
European countries have been members of NATO since its inception. But due to the unilateral policy of the United States, the EU is now talking about leaving NATO and building its own security system. The president of France said on September 28 that the EU must build its own security system. In addition, the EU countries have good relations with China. Speaking at the 11th China-Europe Strategic Dialogue on September 28, Borel, the EU's chief security officer, said developing relations with China was an important EU agenda. Maintaining close and smooth communication between Europe and China is very important. In this situation, the EU will not be easily involved in anti-China activities at the instigation of the US. So is Turkey, a NATO member and longtime ally of the United States. Relations between the two countries have recently deteriorated over Russia's S-400 air defense system. Turkey is importing these weapons from Russia despite US objections.
According to the Turkish president, if the United States had sold the Patriot missile system to Ankara, Turkey would not have bought the S-400 from Russia. In this situation, the presidents of Russia and Turkey met in Russia on September 30. During the meeting, Putin said that Russia-Turkey cooperation is running smoothly. Pakistan has become closer to China by severing its long-standing friendship with the United States. The United States has withdrawn all troops from Afghanistan after losing the war to the Taliban.
In addition, it has decided to withdraw all troops from Iraq this month. The country's foreign minister has called for the withdrawal of all foreign troops from Syria. There are many American troops there. Iran's Supreme Leader Khamenei has called for an end to foreign military intervention in the region. On the other hand, the United States is talking about a return to Iran's nuclear deal. Even so, Iran-US relations will not be good. Because America has done the most damage to Iran. Meanwhile, America's relations with most countries in South America, North America and Africa are not good. Many countries, including many Muslim countries, are unhappy with the United States for its blind support for Israel's aggression. Many countries have been hit hard by America's war on terror since the infernal events of 9/11. Muslim countries have suffered the most.
These countries will not easily forget that. The United States has stockpiled the Coronavirus vaccine. As a result, poor countries have been deprived. So they are extremely angry with America. In terms of global relations, the opposition is heavier than the United States. Second, the war on terror has cost the United States nearly 9 trillion over the past 20 years, in addition to killing and injuring many soldiers. But the result of this war is zero. As a result, the Americans have become extremely angry. That's why President Biden told the United Nations on September 21, "The US military should not be used as a solution to every problem in the world." Above all, there is NATO. In fact, President Biden's comments seem to be deceptive. In fact, America is still pursuing a belligerent policy.
Iran, Russia, China, Syria, Palestine, North Korea, Venezuela, Cuba, Algeria, Angola, Belarus, Bolivia, Cambodia, Eritrea, Laos, Nicaragua, Saint Vincent and the Grenadines Islands have formed an alliance with these 16 countries. The motto of this alliance is equality, peace and prosperity. This alliance is basically anti-US. On the other hand, after the defeat of America by the Taliban, an undeclared alliance has been formed between China, Russia, Pakistan, Iran, Uzbekistan, Turkmenistan and Tajikistan. Apart from China and Russia, other countries are also anti-US. These two anti-US alliances could become one in the future. Other anti-US countries may also be involved. It is pertinent to note that in recent times, China's activities in the field of relations, investment and trade have increased tremendously in the world. According to a BBC report, China is paying twice as much as the United States and other major world powers for development assistance.
Extremely hostile two-polar military alliances have intensified lobbying to strengthen their sphere of influence. At the same time, the military power is increasing. According to a report by the Stockholm International Pitch Research Institute, 'global military spending increased by 2.6% to 1,981 billion in 2020, even in the wake of the Corona epidemic. Military spending continues to rise this year. Above all, the military powers are constantly testing new modern weapons. For example, last month the United States conducted a successful test of a hypersonic missile, which is five times faster than sound. That is 6,200 km per hour.
Earlier in July, Russia said it had successfully tested a Zircon hypersonic cruise missile, which has no rival in the world, the country's president said. China last month unveiled its state-of-the-art air defense technology, the CH-6 drone, which is used in intelligence and military operations. In addition, WZ-7 drones and J-16D fighter jets used in border surveillance and sea patrol have been flown. The J-16 aircraft is capable of creating jams in enemy electronic equipment. China has already prepared its troops to lead the global cyber war. North Korea, Iran and Turkey have occasionally conducted successful tests of sophisticated missiles.
North Korea recently conducted four successful missile tests in a week, which is a hypersonic. Greece signed a 5.8 billion arms deal with France on October 2. Turkey says the deal will pose a threat to regional stability. The Iranian military conducted a military exercise in Sanandaj province on October 1. The lawmakers called it an "extreme warning" against the presence of Zionist Israel in neighboring Azerbaijan. Recently, China has been increasing the number of troops on the Line of Control (LoC) in Ladakh. Indian Army Chief Naravane said the matter was a matter of concern.
So far, however, four US-led military alliances and one Sino-Russian-Iranian military alliance have emerged. In addition, an alliance initiated by the EU could be a peace alliance. Countries that are reluctant to join a military alliance can join it. After all, NAM is still there. The current trade and regional alliances may be broken by the push of these alliances. The current Cold War could turn into a world war in the future. It is difficult to say who will win then. However, Russian President Vladimir Putin has said that no one will survive to see the consequences of a future world war. That is why the UN Secretary-General has warned the United States and China about the "Cold War" and called on the two countries to rebuild their relations.
Whether it is the Cold War or the World War, it is necessary to abandon that path and focus on the solution of the current global crisis such as the rise of the atmosphere, the Corona epidemic, the global recession and the increase in poverty, and peace and prosperity. Last year, a global conference was held at the initiative of the United Nations, involving more than one million people from 193 countries. In it, 90 percent of the negotiators called for resolving the current common crises in the world through multilateralism. In the interest of world peace and security, world leaders need to pay attention to this.
The U.S. Might Finally Be Ready to Back Down, to Avoid WW III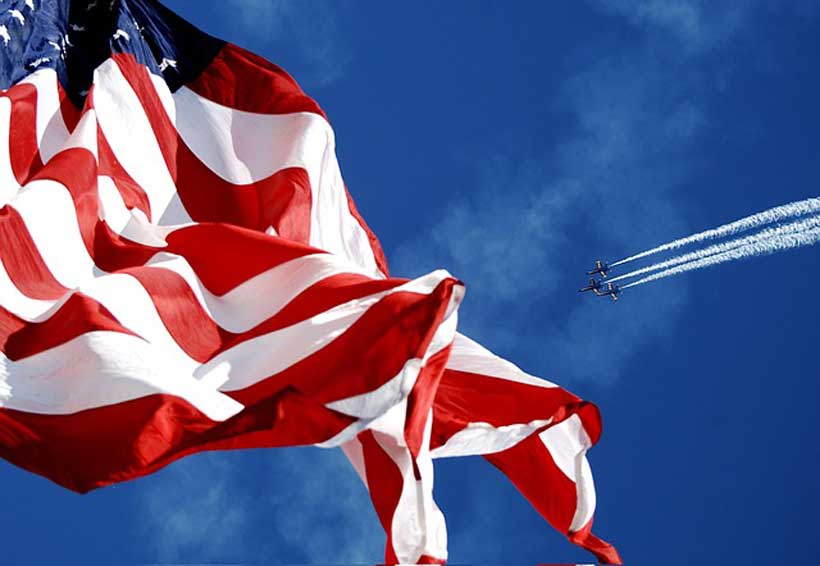 Recently, tensions have been rising between, on the one hand, America, and on the other, both Russia and China. A nuclear war that includes the United States would destroy the entire world, because it would be not only nuclear, but major-power nuclear, which would entail so many nuclear explosions (perhaps all within less than an hour), so that nuclear winter would extend over not only all of the northern hemisphere, but probably also over all of the southern hemisphere (though more slowly there). Unfortunately, no scientific study has been published analyzing what the result would be of such a war, but studies have been published of likely outcomes from minor-power nuclear wars, and the results have indicated nearly as catastrophic outcomes as I've summarily indicated here for a major-power nuclear war.
The culminating public event displaying that a U.S. backdown has occurred would be Biden's granting Putin's bottom-line red line (which, if not granted but instead crossed, would precipitate a Russian attack against the U.S.), committing the U.S. to never crossing that line, and this back-down would consist of a mutually accepted and implemented agreement regarding Ukraine and its two break-away regions (the currently independent Donbas, and Russian Crimea). In the case of China, Biden would also need to grant Xi's bottom-line red line, which would be for Biden publicly to accept the 28 February 1972 U.S.-China agreement called the "Shanghai Communique", in which the U.S. Government agreed with China to the promise and commitment that "The United States acknowledges that all Chinese on either side of the Taiwan Strait maintain there is but one China and that Taiwan is a part of China. The United States Government does not challenge that position. It reaffirms its interest in a peaceful settlement of the Taiwan question by the Chinese themselves." However, there would also need to be an addendum made to the Shanghai Communique, to the effect that if the Government of Taiwan refuses to publicly and officially acknowledge that it is part of China — no longer a colony of Japan, such as it had been during 1895-1945 (and it had been a province of China during 1683-1895), and also not a separate (i.e., independent) nation — then the United States will not oppose a militarily imposed restoration of Taiwan as being a Chinese province.
The Shanghai Communique goes considerably further than that, however, to commit the U.S. Government to never doing some other things that, during the past decade, the U.S. Government has increasingly blatantly violated (done); and, so, the three most crucial Shanghai Communique commitments regarding Taiwan will be specifically quoted here (and one of them has just been quoted but will be quoted again, in the context of the other two, so that readers may more clearly recognize the blatancy with which the U.S. Government has recently been violating the Shanghai Communique):
"the two sides agreed that countries, regardless of their social systems, should conduct their relations on the principles of respect for the sovereignty and territorial integrity of all states, nonaggression against other states, noninterference in the internal affairs of other states, equality and mutual benefit, and peaceful coexistence."
"Both sides are of the view that it would be against the interests of the peoples of the world for any major country to collude with another against other countries, or for major countries to divide up the world into spheres of interest."
"The U.S. side declared: The United States acknowledges that all Chinese on either side of the Taiwan Strait maintain there is but one China and that Taiwan is a part of China. The United States Government does not challenge that position. It reaffirms its interest in a peaceful settlement of the Taiwan question by the Chinese themselves. With this prospect in mind, it affirms the ultimate objective of the withdrawal of all U.S. forces and military installations from Taiwan."
For the United States to accept either of those two red lines — Russia's and/or China's — (i.e., to agree that the U.S. accepts it, and will not oppose it), would be for the U.S. to back down in order to avoid a WW III. In other words: it would display the U.S. Government's current decision that its #1 national-security goal isn't to expand its current empire, but to avoid any WW III (avoid any U.S. war against either Russia or China).
This now seems likely to happen regarding Russia's red line, as was indicated by Russia's RT News on October 13th, under the headline "Kremlin says US & Russia agree Ukraine must give Donbass special autonomous status". That would be Biden's granting compliance with Putin's bottom-line red line regarding Donbass. The next day, RT headlined "Strained relations between US & Russia could soon be on mend, Moscow says". It stated that, after meeting with Kremlin officials in Moscow, "Victoria [Nuland] took with her to Washington a rather long list of those issues that were identified by the Russian side for the need to resolve them as soon as possible." Nuland is the queen of the neoconservatives (or U.S. imperialists, or "super-hawks," or "MIC darlings"), and had been sent to Moscow in order to push as hard as possible to get concessions from Russia. She was previously instrumental in the 2014 U.S. coup against Ukraine that captured Ukraine for military training and aid, and potential inclusion in the EU and in NATO — which coup (that she principally organized) actually sparked the current active restoration of the U.S.-Russia Cold War. This is probably why Biden chose her for that assignment. (It's like sending a victim's torturerer to find out what what the victim needs.) Whether Biden will decide in accord with her recommendations is unknown. If he does, then he will be continuing with President Obama's plan (that she had designed) to ultimately place U.S. missiles on Ukraine's border with Russia, so as to achieve "Nuclear Primacy": the ability for the U.S. to destroy Moscow within less than ten minutes — too short a time for Russia to launch any retaliation. This would also indicate that China likewise is in severe jeopardy; it would warn China that it needs to presume the worst about the U.S. Government's intentions.
If the United States will not comply, then one possible result would be that Russia and China will, then, jointly, and publicly, announce that any invasion against either, will be dealt with as constituting an invasion against both.
On the other hand, if Biden caves regarding Russia, then China, too, would likewise be much safer. For him to cave would be for him to accept not only that Ukraine must comply with the Minsk accords regarding Donbass, and that Crimea (which the Soviet Union's dictator had arbitrarily transferred from Russia to Ukraine in 1954) is a province of Russia, but also that Taiwan is a province of China. (If Biden were to comply with Russia's demand but not with China's, then his subsequently invading China would almost certainly be met by Russian forces, and not only by Chinese ones, and thus America will likely experience yet another defeat — or else the entire world will, by means of a nuclear war between superpowers.) If he won't agree with at least those three requirements (red lines), then avoiding WW III will be unlikely, if not impossible. That refusal would indicate the U.S. Government's placing higher priority upon expanding yet further its empire, than upon avoiding a global nuclear war.
Neither Russia nor China will accept being a part of the U.S. empire. The question now is whether or not the U.S. Government will finally accept that fact. For it to do so would violate all U.S. international policy since FDR died on 12 April 1945. This would be a turning-point in world history — the apogee of the American empire, which was first imposed by Truman and Eisenhower (mainly via coups). But, so, too, would Biden's continuing forward with the Nuland-led Obama policy on Ukraine produce the apogee, which then would mean WW III (effectively, the end of human history). The American empire might end by the U.S. Government's accepting that it's downhill from here on, and the empire's gradually fading away. Or else, it will end with WW III. This is the choice that now faces Biden. That decision will probably come under this President — and maybe very soon.
On October 15th, the highly informed and extraordinarily honest analyst of geostrategic diplomatic affairs, Alexander Mercouris, headlined "Nuland's Moscow Trip Ends with Disagreement on All issues, Russia Considers Freezing Relations with US", and he provided an extensive description of the results from Nuland's negotiations this past week in Moscow with the Kremlin (and of the U.S. news-media's virtual blacking-out of even the fact that she was there — and the little U.S. coverage that there was, was mocking Russia, and presented nothing of what the Russian negotiators had said, but only what Russia's enemies were saying, such as "Apparently, Moscow's misogynists would rather not deal with a woman at all"). Mercouris's take on the matter was that Biden will likely continue doing what Nuland and other extreme neoconservatives against Russia want to be done. If Mercouris is correct, then we're now at the brink of WW III. But whether that war would start against Russia, or against China, one can only guess.
If this sounds crazy, WW I also started as being crazy, and the publics in the respective combatting countries were kept in the dark about everything except the propaganda. The publics overwhelmingly believe the propaganda, no matter how consistently it has subsequently become documented to have been based on lies. For example: this news-report is being simultaneously submitted to virtually all news-media in the U.S. and allied countries. Let's see how many of them publish it. After all: it's definitely not propaganda. Everything in it is documented via the links, all of which are to extraordinarily relevant and reliable sources. Propaganda does not do that. But few people even notice this. That's how imperialists routinely get away with mass-murders, such as in Iraq, Syria, and Ukraine.
How The West Subdue Us: An Approach of Colonial and Development Discourse
Talking about development and colonial discourse, I am reminded the story of John Perkins in his book "Confessions of an Economic Hit Man". This book was written in 1982 when the tension between the west and east blocks is heating up. Two blocks are vigorously fighting to get influence over third world countries. The book contains a dramatic confession. He told how the financial donors institutions together with America conspired, regulated, and designed in order to control the resource in third world countries. John Perkins himself worked at one of these institutions. He was tasked with seducing leaders to accept debt loans through the World Bank, USAID, and other foreign aid organizations. This mission was carried out with a group called as the Economic Hit Man.
Further, the Economic Hit Man (EHM) have to ensure the targeted countries fall into the debt trap. After they owed were no longer able to pay the debts, it were obliged to surrender the concession of their natural resources. The trap which EHM uses to capture prey include: by making misleading financial reports through economic calculations and predictions, manipulating fraudulent elections by supporting candidates Pro-American interests, bribery, extortion, sex, and even murder. The last case happened to Jaime Roldos, the former President of Ecuador who was nicknamed "Castro" in his country. He was killed in a helicopter accident that he was riding. The helicopter crashed and caught fire on May 24, 1981. Many media at that time accused the CIA behind the murder.
Besides Ecuador, other countries that finally entered America's debt trap were Indonesia. After the crisis hit Indonesia's finances between 1997-1998, inevitably it signed a new IMF debt pact with various provisions and conditions were detrimental to the country. The pact which reflected on the Washington Consensus is an American strategy to subjugate troubled economic countries.
Ecuador and Indonesia case is only a small example of how the world condition after colonialism ended. It does not mean they reached independence as a whole since the occupation is no longer focused on exploitation and physical violence rather through structural hegemony and various infiltration. To understand how hegemony works comprehensively, there are two discourses framing the history of subjection namely colonial and development discourse.
Understanding Discourse
Discourse is a term created by Foucault. Foucault defines it as a way and means to uncover what is not visible with the naked eye. In the discourse, there are knowledge and strength which form a shared power. The hidden power in it was unconscious to hegemony the subject for how they act as expected. Discourse itself does not come from a vacuum, it exists and is produced, organized, deliberately controlled by the authorities and disseminated as an instrument of subjugation (Arturo Escobar, 1984). It was spread by the west to the third world countries through forced civilization. Western try to place the third world as a slave over their prevails values and knowledge imposed since the colonialism period. So that many countries in the third world fall into the western grip. Then its image becomes an elegant illustration in the mind people of the third world. From here, discourse appears as a tool for hegemony and it was intensively launched along with the colonial and post-colonial period.
How Do Colonial and Developmet Discourse Run
Gradually, discourse topic was inspired many scholars to examine and uncover the hidden interests of such submission processes. One of them is Edwar Said. Edwar Said wrote about what he called in the colonial discourse as Orientalism. For him, Orientalism is a study about eastern world carried out by western people (Europe) with a focus not only on their history and culture but also to a phenomenon political epistemology that contains broader historical consequences ( Eiman Osman, Postcoloniality and Development: Development as a Colonial Discourse). In short, colonial discourse is an extension of the narrow meaning of oppression. Colonial is not just physical exploitation rather attacks and deprivation of the cultural, political, economic and institutional values towards the colonized countries where local values are replaced by the new one brought and instilled by western. They lose their identity. Then they were born with a new "western" identity. It was considered as a strategy to perpetuate the power relations of western state over third world countries. This is clearly illustrated for example in the process of institutionalizing English language education in India and South Africa and it was a part of colonial government politics, as examined by Gauri Viswanathan (1990) and David Johnson (1996).
While colonial discourse emphasizes aspects of attack on culture, ideas, value systems in society – which go hand and become an inseparable part of physical violence, development discourse is a prolongation of new style of occupation beyond physical coercion. It was a new form of conquest. The expansion of this kind of discourse is rife after the cold war in which the West turned to focus on providing economic stimulus to third world countries, as well as a counter to communism.
Explicitly, development discourse is a western manipulation strategy that frames their good intentions by pretending to participate and help the third world in post-colonialism. The debt bondage which occurred in Ecuador and Indonesia that described above is a simple model of how development discourse works. It is a new imperialism under development guise.
Therefore, to understand a whole about development discourse is the best way to realize how western perceives the third world or vice versa. In fact, the perception as most civilized country had encouraged western to be a patron to control economic, political, social, and cultural systems within these countries. Its aim is not only to degrade the progress of development but also to shape the reality and self-image of the third world according to western will. Escobar neatly defines development discourse as follows: "In this way, development will be seen, not as a matter of scientific knowledge, a body of theories and programs concerned with the achievement of true progress, but rather as a series of political technologies intended to manage and give shape to the reality of the Third World" (Arturo Escobar, 1984).
Dismantling Development Discourse
According to Escobar, there are three important factors to analyze and dismantle development discourse in third world countries. First, through historical conditions, second, restructure of discourse, and third, the deployment of development.
Historical conditions lead us to the portrait of the world at the end of the cold war where capitalism holds control of the course of the global economy. The third countries which are now adopting the same political system (imposed by the west) were initially given the hope that they would be assisted by international institutions that would deal with development issues in their country. Economic studies in newly independent countries are actively carried out. This is the initial phase of transition control in a more subtle direction. In this stage, many of them volunteered to receive program and debt assistance offered by international financial institutions before finally entering the trap of their power.
While restructure of discourse is operated not only to change the old structure that applies in third world countries as well as to focus on the economic structure but to touch all aspects, including social and politics so that these aspects will become institutionalized which perpetuate and sustain western domination over the lives of third world. This happens at all levels, from rural to urban, local-regional, national-international.
In the deployment of development, there are several main strategies. First, through a variety of labeling. Initially by perceiving that the third world is backward, uneducated, abnormal, and embedding other negative terms. Second, through the formation of professional fields. Here various types of specialization are formed which are directed at their respective fields. Specialization in the field of science, including economics, politics, is intended to make science look neutral so the course of development which is much assisted by elements of science is not deemed politically. The third is through the institutionalization of development. As Escobar calls it "This process took place at various levels, ranging from the international organizations and national planning bodies to local level development agencies. These institutions became the agents of the deployment of development, the network of new sites of power which, taken as a whole, constituted the apparatus of development "(Arturo Escobar, 1984).
In short, everything that we believe so far is the fruit of our past and the cultivation of western values. So do not be surprised if some of us still consider the west as the center of civilization orientation.