Syrians Not Seeking, Syrians Not Welcome: Refugees and the Caspian Region
The primary point of interest here is why Syrians are fleeing their nation and where they are going. The primary reason they are fleeing is relatively obvious: Syria is currently being torn apart by war and its citizens want to be free of the violence, destruction and general unrest.
But with increased pressure being placed on western states to accept a larger number of refugees, a secondary reason now also exists. There is a segment of the population fleeing in the hopes of upgrading their quality of life, despite not having been affected, or having been very negligibly affected, by the violence in Syria. In some cases the 'refugees' have yet to be displaced at all. The more interesting point of interest here is where Syrian refugees are going. The Syrian refugees have largely settled in nations along immediate borders such as Turkey, Lebanon, and Jordan. There has also been a coalition of support from European and Eastern nations that have accepted large numbers of refugees. One group of nations, however, is notably rejecting support and has remained almost entirely refugee free: the Caspian states. These states are all geographically located very close to Syria and to date have either failed to accept any refugees or have accepted a trivial amount. In contrast, a nation such as Canada, literally on the other side of the world, has done more in the past month to support refugees than the entire Caspian region has since the conflict began.
Geography is the most easily justifiable reason for refugees to choose a nation to emigrate to. It is easier, logistically speaking, to take in refugees from one country to another if the countries are bordering each other. In the case of the Syrian conflict this is best exemplified by Turkey. Since the conflict began, it has taken in over 2 million Syrian refugees, nearly twice as many as the next highest, Lebanon. However, other nations that either directly or very closely border Syria have failed to take on any refugees. The most readily apparent Caspian state to fit the bill is Iran. To date they have accepted zero confirmed refugees despite being the closest state in the Caspian to Syria. Russia and Azerbaijan would be the next closest Caspian states to border with Syria, though there is a small nation in between (Georgia and Armenia respectively). Similar to Iran, Azerbaijan and Russia have taken in zero refugees. What may be occurring in this case is 'opportunity asylum.' Meaning that by having to travel through one nation to reach another, which is necessary to reach any of the Caspian states, refugees may receive asylum from the first nation they cross before reaching the second. Most refugees will accept guaranteed asylum in a nation rather than take their chances at the next one. This theory receives some support from the number of refugees in Lebanon, Turkey, Jordan and Iraq, but doesn't explain why western nations significantly further away are accepting larger numbers of refugees while the much closer Caspian states continue to accept none. Thus, there must be other factors at play outside of geography and opportunity asylum.
Politics always plays a significant role with refugees. This does not appear to be the issue in the Caspian region, however, as all five nations of the Caspian have policies in place to deal with the intake of refugees, be it from Syria or anywhere else. The history of refugee intake in the Caspian is not one decorated with successes, however. Azerbaijan has the most visibly negative track record for refugees, as its own citizens have historically at times fled from the nation to become refugees elsewhere, primarily in Armenia. Every other state in the Caspian, however, has accepted refugees at one time or another. Iran in particular boasts by far the most impressive track record for refugee intake in the region. They have hosted the largest population of refugees in the world since 1979 and an Iranian, Sadruddin Aga Khan, assumed the position of High Commissioner for Refugees on behalf of the UN from 1965 to 1977. Thus, there is precedent within the Caspian region for accepting refugees. So there must be other factors at play outside of politics keeping Syrians from finding asylum in the Caspian.
Social concerns and persecution have played the largest role in keeping Syrians out of the Caspian region. Despite the fact that all Caspian nations have refugee policies in place there are some significant social concerns when accepting asylum in a foreign nation. Will that nation treat you well? Will they respect your customs, culture, or religion? Will they temporarily house and feed you until a more permanent solution materializes? Does the possibility of permanent citizenship and naturalization exist? These are important questions for a refugee to consider when fleeing any nation, particularly Syria, as there are currently many other options available. The policies may be in place formally but Caspian states have been notoriously difficult for refugees seeking asylum. Numerous human rights groups have been particularly critical of Russia's refugee policies. There have been multiple reports citing concerns with everything from detention centers to impossibly tight deadlines to submit refugee applications, which could then deny them refugee status if not completed on time. Perhaps of greatest concern is the fact that Russia does not prohibit the return of refugees to their home country, which therefore does not guarantee asylum and is inconsistent with international norms. In Iran, Turkmenistan, and Kazakhstan there have been numerous reports of refugees experiencing human rights violations and racism. Combine that with general poverty for refugees in these nations and none of the states are particularly appealing options for seeking asylum. This therefore begs perhaps a rhetorical question: why would a refugee flee from persecution and violence in Syria only to arrive in a Caspian state and be persecuted more?
The fact of the matter is that Syrian refugees are not being accepted into the Caspian region largely because they do not want to claim asylum in the Caspian states. There are other contributing factors in geography and policy but ultimately when other nations with a better track record in economy, human rights and historical refugee acceptance exist as asylum options, then there is no reason to choose a lesser Caspian state. Though to be fair to refugees, the Caspian nations certainly are not encouraging Syrians to come and claim asylum either. In fact, the very opposite is occurring, as states like Russia have explicitly stated they will not be accepting any.
Finally, there could be an element of public image at play as well. If Syrians claim asylum in the Caspian and are persecuted shortly thereafter, an immense amount of critical attention and involvement from the UN and global community could be drawn. It could very well cause a state to suffer embarrassment or even sanction. Rather than potentially suffer this embarrassment on the international stage, the Caspian states have de facto closed their borders knowing it would be near impossible to guarantee that Syrian refugees would remain free of persecution in the host nations. The chance of this changing before the Syrian conflict ends is virtually zero and thus the Caspian will remain free of Syrian refugees for the foreseeable future.
The History of the Polish Orthodox Church to Repeat in Ukraine?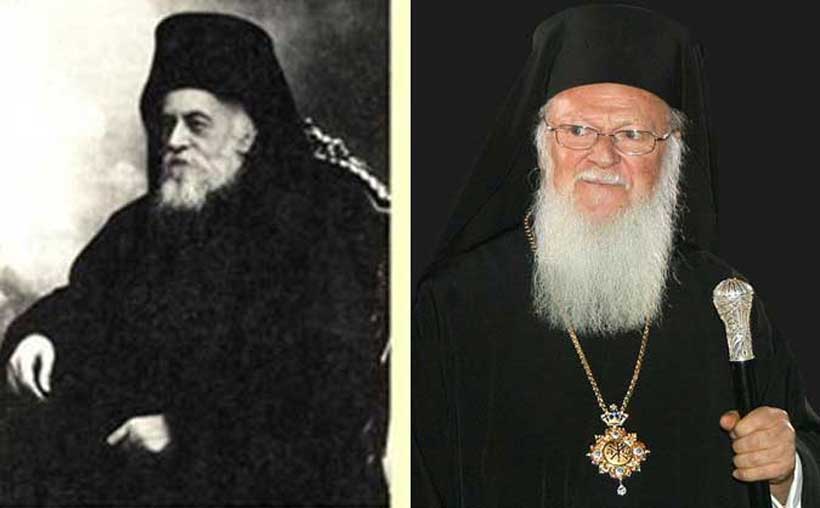 The autocephaly of the Ukrainian Orthodox Church seems to be closer and closer, and for some this will be a victory, recognition of independence and a great advantage on the eve of the coming presidential elections. However, almost a century ago, in 1924, a similar situation took place in Poland, and it resulted in persecutions of the autocephaly-granted church and a greater division.
Why the Polish Orthodox Church wanted autocephaly
The history of the Orthodox Church in Poland begins in the 10th century when the first diocese was established in Slavic-populated areas in the east. As the Polish ruling elite was influenced by Catholics, for centuries Orthodoxy witnessed oppression and had to defend the indigenous faith by establishing new monasteries and brotherhoods. Following the divisions of Poland in the 18th century, the eastern regions acquired by the Russian Empire came under the jurisdiction of the Russian Orthodox Church. After the united Polish state was renovated in 1918, an attempt was made to establish the independent Polish Orthodox Church on the territories of Western Belarus and Ukraine's Volhynia region.
In 1923, the Metropolitan of the church became Dionizy (Valedinsky), whose primary goal was to defend the Orthodoxy in Poland against the background of the pressure of the authorities, which sought control over the church, and the tensions between the Soviet government and the Moscow Patriarchate, which could simply result in the latter's elimination. When Moscow Patriarch Tikhon was released from prison in November 1923, Dionizy addressed him with an appeal for autocephaly. Waiting for the answer, the Polish Synod decided to prepare myrrh during Lent in 1924. That caused a fierce reaction from Moscow, and strong objections were expressed. The Soviet government accused the Polish authorities of intervening in church affairs, and later Patriarch Tikhon refused to grant autocephaly. This made Dionizy turn to the See of Constantinople.
Constantinople Patriarch Gregory VII reviewed the appeal of the Polish Synod backed by Warsaw, striving for a non-Moscow-controlled Orthodox church, and on November 13th, 1924, bestowed the Tomos of autocephaly on the Orthodox Church in Poland, which since then bears the name of the "Polish Autocephalous Holy Orthodox Church".
Déjà vu
Let's come back to the present day here and look at the case of Ukraine's autocephaly. We can easily draw parallels: the state seeks independence from Moscow, it turns to Constantinople and gets it, Moscow doesn't recognize it. Even the reason for the Ecumenical Patroarchate's decision seems to be the same – a hundred years ago, it claimed the transfer of the Kyivan Metropolia (part of which Poland was) under the jurisdiction of Moscow Patriarchate occurred contrary to canon law. Most likely, the Tomos for Ukraine will be based on the same grounds.
However, there are also some points that make the two cases different. First, the appeal for the Polish autocephaly was made in concord. Prior to it, three bishops who disagreed with the Synod's decision left the country, so there was no division among the faithful and hierarchs. Meanwhile, today's Ukraine is on the eve of an inter-Orthodox war between the laity of the Ukrainian Orthodox Churches of the Kyivan and Moscow Patriarchates. And to expel thousands of dissident clergy is unbelievable move nowadays. Second, the Polish Church hierarchs of 1924 had been canonically ordained unlike the Ukrainian clergy, who initiated the process of obtaining autocephaly. To add, there was no certain procedure of granting autocephaly in the early 20th century. But now it is agreed that no autocephaly can be proclaimed unilaterally.
Nevertheless, these facts don't disturb Constantinople.
Did Tomos yield results?
Not really. Instead, there were repercussions of Patriarch Gregory's decision. The autocephaly brought about violent repressions against Orthodoxy in Poland (although, the tensions had emerged in the country even before the autocephaly). Many Orthodox cathedrals and churches were captured by Catholics, dozens of them were even demolished. Would the same fate befall Ukraine?
Anyway, after years of violent struggle, Polish Orthodoxy returned under the jurisdiction of the Moscow Patriarchate. When the Soviet Union regained political control over Poland in 1948, the Polish Orthodox Church renounced the Tomos of 1924 and replaced it with the Tomos of autocephaly by Russian Patriarch.
So, what did the Polish Orthodox hierarchs achieve? They did get independence but it brought even more violence and actually caused discord in the already weary Orthodox world. Should Constantinople take this case as an example for the Ukrainian Orthodox Church's autocephaly? Patriarch Bartholomew should really think twice as if Poland was a powder keg in 1924, modern Ukraine is an atomic bomb ready to go off any minute.
Sources:
EU-Armenia relations reached new highs
Since January 2015, EU-Armenia relations have developed significantly. The negotiation and provisional application of a new bilateral partnership agreement, as well as the finalisation of Partnership Priorities in February this year have contributed to this success, a new EU report said.
Issued ahead of the first European Union – Armenia Partnership Council, which will be held on 21 June, today's report looks at developments in Armenia and in EU-Armenia relations over the past two-and-a-half years.
"We have witnessed a very important period for EU-Armenia relations and for Armenia itself", said the High Representative for Foreign Affairs and Security Policy/Vice-President of the European Commission, Federica Mogherini. "A lot of hard work and determination has gone into our new bilateral agreement, which stands to bring visible benefits to our citizens, from strengthening transparency and accountability, to creating more opportunities for trade and investment, to environmental protection. Now is the time to implement the agreement, along with our Partnership Priorities, so as to turn the hard work on paper into concrete results."
"In addition to the new agreement, which was ratified unanimously by the Armenian Parliament and is now being provisionally applied, we also have seen encouraging steps forward when it comes to bringing our citizens closer together, through initialling a common aviation agreement and extending the Trans-European Transport Network", said the Commissioner for European Neighbourhood Policy and Enlargement Negotiations, Johannes Hahn. "Armenia has also participated actively in our Eastern Partnership Summit in Brussels last November, when leaders endorsed the 20 deliverables for 2020, complementing the priorities of our bilateral agenda."
In Armenia, peaceful protests in April and May 2018 brought about a change of government within the framework of the Armenian Constitution. The EU will continue to support reforms in Armenia that promote democracy, the rule of law and respect of human rights, as well as a resilient and prosperous social and economic system.
Notable developments highlighted by the report include the adoption by a large majority in the Armenian Parliament of a new Law on the prevention of violence, protection of victims and restoration of cohesion within the family in December 2017. The EU considers the new law an important step towards the greater protection of human rights and gender equality.
In the area of education, reforms have taken place in line with the Bologna process with the support of the Erasmus+ programme. Armenian universities have been able to modernise study programmes, moving towards a better match with labour market needs. 1,800 students and university professors have been involved in EU-Armenia academic exchange and mobility until the end of 2017.
In 2016 Armenia became associated to the EU Framework Programme for Research and Innovation Horizon 2020, which opens up new opportunities for the country's research institutions and enterprises to enhance the transformation of scientific knowledge into commercial opportunities. The EU4Innovation initiative, launched in November 2016, aims at boosting innovation throughout the Eastern Partnership. An EU4Innovation Centre is about to be established in Yerevan to promote scientific education and close links between universities and businesses.
Since 2014, the EU has provided close to €120 million of financial support to Armenia with a focus on private sector developments, governance and education. Furthermore Armenia has also benefited from funding for multi-country projects. Transport infrastructure development and energy efficiency has been supported under the Neighbourhood Investment Facility, while further EU support is aiming at delivering concrete results to citizens in areas such as judicial reform, access to finance and economic development, connectivity, education and mobility. Support to civil society, human rights, deepening democracy and strengthening citizen participation will continue to be a focus, as well as support to economic development.
The EU has also continued to fully support the Organisation for Security and Cooperation in Europe Minsk Group Co-Chairs and confidence/peace building and conflict prevention activities in relation to the Nagorno-Karabakh conflict. The European Union firmly believes that the conflict needs an early political settlement in accordance with the principles and norms of international law.
How and why the U.S. Government Perpetrated the 2014 Coup in Ukraine
This will document that the 'new Cold War' between the U.S. and Russia did not start, as the Western myth has it, with Russia's involvement in the breakaway of Crimea and Donbass from Ukraine, after Ukraine — next door to Russia — had suddenly turned rabidly hostile toward Russia in February 2014. Ukraine's replacing its democratically elected neutralist Government in February 2014, by a rabidly anti-Russian Government, was a violent event, which produced many corpses. It's presented in The West as having been a 'revolution' instead of a coup; but whatever it was, it certainly generated the 'new Cold War' (the economic sanctions and NATO buildup on Russia's borders); and, to know whether it was a coup, or instead a revolution, is to know what actually started the 'new Cold War', and why. So, this is historically very important.
Incontrovertible proofs will be presented here not only that it was a coup, but that this coup was organized by the U.S. Government — that the U.S. Government initiated the 'new Cold War'; Russia's Government reacted to America's aggression, which aims to place nuclear missiles in Ukraine, less than ten minutes flight-time from Moscow. During the 1962 Cuban Missile Crisis, America had reason to fear Soviet nuclear missiles 103 miles from America's border. But, after America's Ukrainian coup in 2014, Russia has reason to fear NATO nuclear missiles not just near, but on, Russia's border. That would be catastrophic.
If America's successful February 2014 overthrow and replacement of Ukraine's democratically elected neutralist Government doesn't soon produce a world-ending nuclear war (World War III), then there will be historical accounts of that overthrow, and the accounts are already increasingly trending and consolidating toward a historical consensus that it was a coup — that it was imposed by "somebody from the new coalition" — i.e., that the termination of the then-existing democratic (though like all its predecessors, corrupt) Ukrainian Government, wasn't authentically a 'revolution' such as the U.S. Government has contended, and certainly wasn't at all democratic, but was instead a coup (and a very bloody one, at that), and totally illegal (though backed by The West).
The purpose of the present article will be to focus attention on precisely whom the chief people are who were responsible for perpetrating this globally mega-dangerous ('Cold-War'-igniting) coup — and thus for creating the world's subsequent course increasingly toward global nuclear annihilation.
If there will be future history, then these are the individuals who will be in the docks for that history's harshest and most damning judgments, even if there will be no legal proceedings brought against them. Who, then, are these people?
Clearly, Victoria Nuland, U.S. President Barack Obama's central agent overseeing the coup, at least during the month of February 2014 when it climaxed, was crucial not only in overthrowing the existing Ukrainian Government, but in selecting and installing its rabidly anti-Russian replacement. The 27 January 2014 phone-conversation between her and America's Ambassador in Ukraine, Jeffrey Pyatt was a particularly seminal event, and it was uploaded to youtube on 4 February 2014. I have discussed elsewhere that call and its significance. Nuland there and then abandoned the EU's hope for a still democratic but less corrupt future government for Ukraine, and Nuland famously said, on that call "Fuck the EU," and she instructed Pyatt to choose instead the rabidly anti-Russian, and far-right, Arseniy Yatsenyuk. This key event occurred 24 days before Ukraine's President Victor Yanukovych was overthrown on February 20th, and 30 days before the new person to head Ukraine's Government, Yatsenyuk, became officially appointed to rule the now clearly fascist country. He won that official designation on February 26th. However, this was only a formality: Obama's agent had already chosen him, on January 27th.
The second landmark item of evidence that it had been a coup and nothing at all democratic or a 'revolution', was the 26 February 2014 phone-conversation between the EU's Foreign Minister Catherine Ashton and her agent in Ukraine investigating whether the overthrow had been a revolution or instead a coup; he was Estonia's Foreign Minister, Urmas Paet, and he told her that he found that it had been a coup, and that "somebody from the new coalition" had engineered it — but he didn't know whom that "somebody" was. Both Ashton and Paet were shocked at this finding, but they proceeded immediately to ignore that matter, and to discuss only the prospects for Europe's investors in Ukraine, to be able to get their money back — their obsession was Ukraine's corruption. Ashton told Paet that she had herself told the Maidan demonstrators, "you need to find ways in which you can establish a process that will have anti-corruption at its heart." So, though the EU was unhappy that this had been a coup, they were far more concerned to protect their investors. In any case, the EU clearly wasn't behind Ukraine's coup. Equally clearly, they didn't much care whether it was a coup or instead what the U.S. Government said, a 'revolution'.
The network behind this coup had actually started planning for the coup back in 2011. That's when Eric Schmidt of Google, and Jared Cohen, also now of Google but still continuing though unofficially as U.S. Secretary of State Hillary Clinton's chief person tasked to plan 'popular movements' to overthrow both Yanukovych in Ukraine, and Assad in Syria.
Then, on 1 March 2013, the implementation of this plan started: the first "tech camp" to train far-right Ukrainians how to organize online the mass-demonstrations against Yanukovych, was held inside the U.S. Embassy in Kiev on that date, which was over nine months before the Maidan demonstrations to overthrow Ukraine's democratically elected President started, on 20 November 2013.
The American scholar Gordon M. Hahn has specialized in studying the evidence regarding whom the actual snipers were who committed the murders, but he focuses only on domestic Ukrainian snipers and ignores the foreign ones, who had been hired by the U.S. regime indirectly through Georgian, Lithuanian and other anti-Russian CIA assets (such as via Mikheil Saakashvili, the ousted President of Georgia whom the U.S. regime subsequently selected to become the Governor of the Odessa region of Ukraine). Hahn's 2018 book Ukraine Over the Edge states on pages 204-209: 
"Yet another pro-Maidan sniper, Ivan Bubenchik, emerged to acknowledge that he shot and killed Berkut [the Government's police who were protecting Government buildings] before any protesters were shot that day [February 20th]. In a print interview, Bubenchik previews his admission in Vladimir Tikhii's documentary film, Brantsy, that he shot ahd killed two Berkut commanders in the early morning hours of February 20 on the Maidan. … Bubenchik claims that [on February 20] the Yanukovich regime started the fire in the Trade Union House — where his and many other EuroMaidan fighters lived during the revolt — prompting the Maidan's next reaction. As noted above, however, pro-Maidan neofascists have revealed that the Right Sector started that fire. … Analysis of the snipers' massacre shows that the Maidan protesters initiated almost all — at least six out of a possible eight — of the pivotal escalatory moments of violence and/or coercion. … The 30 November 2013 nighttime assault on the Maidan demonstrators is the only clear exception from a conclusive pattern of escalating revolutionary violence led by the Maidan's relatively small but highly motivated and well-organized neofascist element."
Although Hahn's book barely cites the first and most detailed academic study of the climactic coup period of late February, Ivan Katchanovski's poorly written "The 'Snipers' Massacre' on the Maidan in Ukraine", which was issued on 5 September 2015, Hahn's is consistent with that: both works conclude that the available evidence, as Katchanovski puts it, shows that:
"The massacre was a false flag operation, which was rationally planned and carried out with a goal of the overthrow of the government and seizure of power. It [his investigation] found various evidence of the involvement of an alliance of the far right organizations, specifically the Right Sector and Svoboda, and oligarchic parties, such as Fatherland. Concealed shooters and spotters were located in at least 20 Maidan-controlled buildings or areas."
Hahn downplays U.S. heading of the coup. But shortly before the coup, the CIA secretly trained in Poland the Right Sector founder/leader Dmitriy Yarosh ("Dmytro Jarosz"), who headed Ukraine's snipers. So, even the Ukrainian ones were working for the U.S.
On 19 November 2017 was issued Gian Micalessin's "The hidden truth about Ukraine – Part 1"  & II Summarizing them here: Two Georgian snipers say Saakashvili hired them in Tblisi for a U.S.-backed operation. But they know only about the "Georgian Legion" part. They think it was patterned on Georgia's Rose Revolution. They each got $1000 for the operation and flew to Kiev on 15 January and were promised $5000 on return. (9:00) "We had to provoke the 'Berkut' police so they would attack the people. By February 15th the situation [at the Maidan] was getting worse every day. Then the first shots were fired." It was February 15 or 16. Mamunashvili [Saakashvili's man] introduced them to "an American military guy, … Brian Christopher Boyenger" a former "sniper for the 101st Airborne Division" who "after Maidan he went to Donbass" to fight in the "Georgian Legion" but during the coup-climax, the far-right Andriy "Parubiy came very often," and "Brian always accompanied him" and also instructing there was Vladimir Parasyuk, one of the leaders of the Maidan. The snipers were told not to aim but just to kill people randomly, to create chaos. There were also two Lithuanian snipers in the room. Some went down from the Ukraine Hotel to the second floor of the Conservatory Building, balcony. "They started to take out the guns and distributed them to each group." "Then I heard shots from the next room" It lasted 15 minutes, then they were all ordered to escape.
On 13 February 2015 was telecast a German documentary, "Maidan Snipers. German TV expose. ARD Monitor. Eng Subs" in which one of the demonstrators said that many of the bullets were fired from buildings controlled by the demonstrators, but that "We were also shot at from the other direction." However, at least before 21 February 2014, police (Berkut) were seized by demonstrators and at least the possibility exists that some of the Right Sector snipers were taking positions in and especially atop some of the government buildings so as to fire down into the crowd and seem to be firing from Yanukovych's side. Gordon Hahn hasn't been able to verify any firing in February 2014 by the Yanukovych government. Moreover: "they were the same snipers, killing people from both sides."
On 1 February 2016 was posted to youtube a French documentary, "Ukraine — Masks of the Revolution" which shows, from a meeting at Davos, at 48:00, Victoria Nuland, the announcer trying to speak with her and saying to the audience, "The U.S. diplomat who came to support the Revolution, could she really ignore the existence of the paramilitaries?"; 48:50 Larry Summers at a meeting in Kiev during 10-12 September 2015 and then later at the "12th YES Annual Meeting"
saying, "Ukraine is an essential outpost of our fundamental military interests"; 49:25: Petraeus also shown there and the announcer says, "He also thinks that Ukraine is essential to block Putin." Petraeus urges investment in Ukraine to block Russia; 51:00 McChrystal there also urges arming Ukraine; 51:50 Nuland is there and the announcer says: "The country that is most invested in Ukraine's future is the U.S." "She is the architect of America's influence in Ukraine." Nuland says there at the "YES" meeting, "We had a significant impact on the battlefield." But the U.S. regime blames Russia for that war.
Whereas U.S. propaganda still treats the matter as if Russia is what threatens Ukraine, that's not generally the case in the propaganda by other governments. Even UK propaganda now commonly acknowledges that a more overtly fascist (even nazi)  takeover of Ukraine's Government is what mainly threatens the people of Ukraine. The U.S. regime, and its massively deceived population, are being increasingly isolated internationally; and, so, the U.S. Government increasingly stands out as the world's leader of fascism, and even as the leader of fascism's racist form (which is nazism). But, still, what continues to be effectively prohibited throughout the U.S. and its vassal nations, is public acknowledgment that the U.S. Government perpetrated a coup in Ukraine that overthrew Ukraine's Government in February 2014 and that replaced it with a nazi anti-Russian regime and thereby started the current 'Cold War', which is much hotter than the U.S. side acknowledges, or allows the public to know.
Gordon Hahn's restriction of blame for the coup only to native Ukrainian nazis doesn't fit the evidence, because there clearly is leadership of Ukraine's nazis by the U.S. regime. Furthermore, the U.S. regime and its Ukrainian client-state are the only two nations at the U.N. who vote (and repeatedly) to back fascism, nazism and Holocaust-denial. The anti-Russia nazis took over America's Government, which has taken over Ukraine's. All of this goes back to the key U.S. decision, which was made on 24 February 1990.
first posted at strategic-culture.org