Ecological Globalistan – Political Terroristan
Speaking in Paris on December 7, 2015 – only a morning after the landslide victory of the far right French political party, the UN Secretary General again reminded the world leaders that: "More than 1 billion people worldwide live without electricity. Nearly 3 billion people depend on smoky, dangerous traditional fuels for cooking and heating.
Access to modern, reliable, affordable clean energy is equally important for ending extreme poverty and reducing inequality…The clock is ticking toward climate catastrophe." Politely ignoring the domestic French politics, as much as the climate change hard-evidence, all international nihilists, professional optimists and other status quo conservators would call it 'environmental alarmism'…or political alarmism – the same… What is really the state of our planet?
Back in 1990s, there was a legendary debate between two eminent scientists; Carl Sagan, astrophysicist and Ernst Mayr, evolutionary biologist. The issue was the question of all questions – is there any intelligent life out there? Sagan – closer to mathematics, and the counting of starts and worlds attached to it – argued that out of all the innumerable planets like ours, life must flourish at many of them. Quite a few of them, he claimed, must have developed advanced forms of living beings. Mayr – on the other hand – argued the opposite. His pessimism was coming from his profession, not from his character that was as vivid and optimistic as Sagan's: What is a biology for natural sciences, that is a history for human sciences – spacetime-lined story of the past with a predicament, or sometimes an inevitable consequences, for our future. As prof. Naom Chomski beautifully reminds us of this great episode, Ernst Mayr took our mother planet as an example to illustrate his claim.
The so-called biological success of species could be measure by their number, configuration and durability. By all three parameters, prof. Mayr stressed, the most adaptive systems are those conducting fast (non-cognitive) mutations caused/triggered by any environmental stress (e.g. varieties of bacteria, creatures stuck in a fixed ecological niches, like beetles or some sea biotas), and surviving even larger crisis including the cataclysmic events. But, as we go up the scale of what we assume as intelligence, the systems become less adaptive and scarcer by number, configuration and durability. Arriving to the top (as we classified a tip of the intelligence pyramid), from low mammals to higher primates, apes and Homo sapiens, the species tend to image a rarifying picture – by all three biological success parameters. By Mayr's account, the average lifespan of upper-intelligence echelons is only around 100,000 years. Out of billions of spices that have inhabited (and quite some still inhabiting) our planet, we – along with other higher primates – are late arrival and temporal 'accidents'. He attributes this to our intelligence, labeling it as a 'lethal mutation' – not a blessing but a curse. Mayr's finding is intriguing: The higher the intelligence, the more likely to end up in self-destruction, past the transitioning on a curve of initial development.
Indeed, our environmental, financial and politico-economic policies and practices is creating the global stress for us and all other species. Deep and structural, this must be a crisis of our cognitivity. Do we want to prove Mayr right with our global Jihad against cognitive mind?
Cognitive deficit crisis
From Copenhagen, Durban, Rio+20 to the Paris COP 21, our conclusion remains the same: We need principles and accorded actions, as this is the only way to tackle the grave problems of this planet. We are lacking the elementary consensus in/on the Bretton Woods institutions, on the Tobin tax initiative, in the WTO Doha Development round, on nuclear non-proliferation (and NPT), on migrations, on the Middle East and 'regime change mantra', in the IPCC, on the post-Kyoto negotiations, and finally on the alarming state of environment. Ergo, on a global scale we fundamentally disagree on the realities of this planet and the ways we can address them[1].
I am neither moralizing, idealizing nor agonizing. The world based on agreed principles and commonly willing actions is not a better place. It is the only way for the human race to survive.
Climate Change – a brutal terror against nature
We place ourselves in a centre of materialistic world – this, of what we perceive as a universe of dead (and linear) matter. Therefore, what we euphemistically call (anthropogenic) Climate Change is actually a brutal war against (living) nature. It is a covert armed conflict, since we are predominantly using the so-called monetizing-potent 'technologies', instead of firearms in our hands. (For this purpose hereby, the army units are replaced by the demolition-man of other name; 'transnational corporations'.) This armed insurgency is waged against most of what is beautiful and unique on Earth – on the planet that gave us time and space enough to survive as species and to evolve as cognitive life. Thus, the known sustainability matrix of 3 maximums (of good, of species, and of time) becomes the minimum species, minimum time with a maximum harm.
Intentionally or not, it is a synchronized attack: We are steadily and passionately polluting our public sphere with the diverting banalities manufactured by the so-call social networks, reality shows, 'celebrities' and the like – trivializing the contents of our lives. At the same time, we are massively contaminating our biosphere (waters, lands, air and near outer space) with non-degradable and/or toxic, solid or aerosol, particles radiation and noise – irreversibly harming our habitat. We pollute the time as well, turning it into cross-generation warfare's battlefield: Our dangerous patterns might seal off the fate for untold number of generations and sorts of species to come. No wonder, our corrosive assertiveness has (time-space) parallels: acidifying of oceans and brutalization of our human interactions, as well as over-noising both of them, are just two sides of a same coin. What is the social sphere for society that is the biosphere for the very life on earth: the (space/time – content/form) frame we all live in.
Seems we pay our space (linear possessions) by our time (future). Therefore, our crisis cannot be environmental, as it was never a financial or security (war on terror) – our crisis must be a moral one. This is a cognitive deficit crisis, which we eagerly tend to spend in a limbo of denial!
Πάνταρει (panta rhei)
Nature does not change. Change (as a cosmic constant) is a nature itself. Still, even Heraclitus understood, this force is never eruptive or destructive (explosive, combusting and polarising), but eternally gradual and constructive (holistic, inclusive and implosive).
We are drifting, dissolving and retreating on all levels and within each and every organic (marine and continental biota) or inorganic (soil, glaciers, water, polar caps, etc.) system. For the grave, burning (hydrocarbon) planetary problems, our human race needs an urgent and lasting consensus which presupposes bravery, virtue, vision and creativity. All this will not result from fear of coercion (social haircut, austerity, financial straitjacket), from a further militarization of our societies caused by the accelerated confrontations called 'war on terror', but from the universally shared willingness to accord our common planetary cause. Cognitive mind can do it all.
Let's start our global war on terror – but this time – on the terror of a global environmental holocaust caused by our cognitive deficit crisis.
[1] Additionally, we fundamentally disagree on a role to be played by technology, even on a very definition of what should be considered as technology. Technology is not a state-of-art of science; technology is a state of mind! It is not a linear progression in mastering the natural science disciplines, but a cognitive, emphatic cluster–mastering of the critical insight.
References
1.Ki-moon, B. (2015), Remarks to the opening of the High-Level session of the COP21, December 7, 2015, UNIS (Office of the Spokesperson of the UN SG)
2.Chomsky, N. (2010), Human Intelligence and the Environment, University of North Caroline, Chapel Hill (Paper)
3.Sagan, C. (1980), Cosmos Random House, NY /Carl Sagan Productions Inc. (page: 109)
4.Dresner, S. (2002), The Principle of Sustainability, EarthScan London
5.Smith, L.C. (2010), The World in 2050 – Four Forces Shaping Civilization's Northern Future, Dutton (by Penguin group)
Climate Smart Agriculture Can Help Balochistan bounce back
Climate change brings disaster to the province Balochistan, which is an arid region located in west of Pakistan. The drought-stricken region struggling to increase its agricultural productivity, faced a backlash due to catastrophic floods. The predominantly agriculture-based territory reached the dead zone as farmers had stopped farming, shepherds kept their animal numbers low, which put people's lives on stake, as it increased food insecurity. This highlighted the need to start a policy debate for climate smart agriculture.
Climate smart agriculture is an approach that is making the planet prosperous again. It is an ambition to increase the integration of food security with enhance resilience in productivity. It is a sustainable agriculture practice that promotes soil health, water management, and biodiversity conservation with economic benefits. Its practices like, cover/tunnel farming, drip irrigation, crop livestock systems can help Balochistan to go green and integrated again. These practices can sequester carbon in soil and can fight the impacts of climate change more efficiently.
Climate change is affecting the province in various ways. The region of Balochistan is characterized by extreme aridity, with annual precipitation levels below average, causing severe droughts, which is leading to a catastrophic impact on the province's agriculture and livestock.
Flash floods in Balochistan becomes the new common during the monsoon season as a result of heavy rainfall, with the most significant in 2022. These floods have a detrimental impact on the environment, causing soil erosion, depletion, and the loss of fertile topsoil. The soil is already deficient in minerals and cannot endure further depletion, requiring several hundred years to recover and cannot support agricultural growth.
In an interview with wealthPk, Dr. Hanif-ur-Rehman AP from university of Turbat said, that high efficiency irrigation system (HEIS) can play an efficient role in climate effected regions like Turbat, Makran, Kech where farmers had traditionally cultivated the crops for source of income. The use of drip, rain guns, Centre pivot, and sprinkler have the ability to bring back the lush green pastures that have turned barren.
Climate smart agriculture could not only fetch the lost agriculture but also increase the productivity rate by making the rest of the region green. Balochistan accounts for only 6% of cultivable land for agriculture which not only failed to meet food security needs but also added little in Pakistan's 25% agriculture GDP.
Balochistan people despite having less literacy are very conducive to cultivating lands with new cultivation techniques. In late 1990s and 2000s when the entire western part of the province was severely hit by droughts, people brought the techniques of less resilient tunnel farming to moist the soil. They grow crops beneath protective plastic tunnels. This technique helps them cope with their immediate needs but it fails to produce yield on a massive scale. Cultivation in proper climate resilient tunnels usually requires 10 to 20 acres of area or economically 3 acres feasible, and the tunnels are created by using steel pipes, or aluminum pipes that support plantations that are usually 3 to 12 feet in height and 5-10 feet wide.
The drip irrigation technique also has enormous potential for minimizing production costs by moderating the input use of water, fertilizers and pesticides. Drip irrigation keeps the field capacity constant by enabling the crops to easily take in water and nutrients, which result in uniform growth of plants and enhances the quality that produces well. Drip irrigation distributes water through a network of valves, pipes, emitters, and tubing that can save 50-70% of irrigation water which can not only resolve the water scarcity issue of Balochistan, it also can produce efficient, extensive production of crops such as apples, cherries, tomatoes, and citrus.
The province also needs to move towards an integrated crop-livestock system (ICLS), which is sustainable, productive, and climate resilient compared to intensive specialized systems. ICLS have increased over time in arid regions but still, Balochistan lags behind due to lack of skills by producers, lack of investment, lack of sustainable awareness and market competition. Livestock production is the largest sector of the province's economy. It is nearly impossible to have a dream of economic development for the rural masses without prior attention to Livestock and crop management.
After floods, the crops fields are destroyed due to which livestock become the main source of food for many rural households that make the rural farming through livestock less practicable. It can only be enhanced by administration policies through capital funding, educational services and markets to subsistence farmers.
CSA is a method that includes several elements entrenched in local settings rather than a collection of practices that can be used everywhere. CSA requires the adoption of technologies and policies, and it refers to behaviors both on and off the farm.
According to FAO (Food and Agriculture Organization) of the United Nation 2023 report, Local farmers are the foremost holders of knowledge about their environment, agro-ecosystems, crops, livestock, and climatic patterns. Therefore, the adoption of Climate Smart Agriculture should be aligned with the local farmers' knowledge, needs, and priorities. . Farmers of Balochistan have shown a keen interest in drip irrigation, tunnel farming technique but the high cost of imported pipes, emitters, plantation of aluminum tunnels from china has become their hindrance.
Mainstreaming CSA in Balochistan requires critical stocktaking and promising practices by financial and institutional enablers that can create an initial baseline for discussion and investment from the globe. If the government of Balochistan supports the farmers through public funding or by joint ventures with farmers for covering the startup costs, the techniques can be very useful not for food security but also for economic benefits on a constant level. According to a report on Climate smart practices, the CS techniques could not only help to save water up to 50-70%, reduce the fertilizer use by 45%, increase yield up to 100-150%, reduce the production cost by 35%, but could also mature the crops with better quality for uneven topography.
Human History and the Wonder of the Horse
Imagine a person accustomed to traveling at 3 to 4 mph, who discovers a means (the horse) to speed up to 5 times that pace with occasional thrilling bursts doubling even that.
At 15 mph, it is then not unreasonable to assume a 1000 mile range for a week on horseback allowing for breaks and sleep at night. It must have expanded enormously the horizons of those early Kazakhs who first domesticated the horse some 6000 years ago.
If the Kazakhs roamed west, the Mongols, a few thousand years later, roamed back and began a vast empire that eventually included all of China. Ties with Russia were close but as a hegemon, until a few centuries later when the Russians threw off the yoke.
As Vladimir Putin and Xi Jinping shake hands forging a new treaty, China is once again a more powerful economy, the largest in the world, while Russia's is more akin in size to Italy's.
If the horse made the vast Central Asian steppes explorable, its remarkable navigational skills ensured the rider would eventually be able to return home.
Apparently horses are sensitive to the earth's magnetic field, and not unlike homing pigeons can find their way home. Confirmatory tests have shown that when magnets are slung over their withers, they get completely lost. Observers have also noted that, in pasture. they tend to stand north-south aligned with the earth's magnetic field.
Up until the advent of the internal combustion engine, horses were used for all kinds of transportation. Where the rail line ended, horses took over. They hauled freight in covered wagons; pulled stagecoaches in the Wild West and elegant carriages in Europe; they were a cowboy's bread and butter, and personal transportation for anyone who could afford one; horses in the cavalry delivered the punch generals were seeking in battle; in racing, they provided thrills for the audience and excitement for punters — such is true also today, and with all the special attention given to the triple crown races, the casual observer might forget the weekly calendar of racing events across the country.
Horses for courses is a common saying for they are bred for speed in short races and stamina for long steeplechases like the famous Grand National in England.
Hark back to the wagon drivers of old, when on lonely long journeys the driver could talk to his horses — like dogs they are able to understand and develop quite a vocabulary of human words plus silent signals from the reins and legs of the riders.
And pity the poor trucker now and his lonely cross-country trips — not much to say to a noisy diesel engine! The only chance to talk he gets is when he takes a break to eat, rest and sometimes sleep at truck stops along the way.
With all that horses did for humans, one can wonder what they got out of it. Apparently they form close bonds with their owners, and as with dogs, the feelings are mutual.
Race to zero in Asia and the Pacific: Our hopes in the climate fight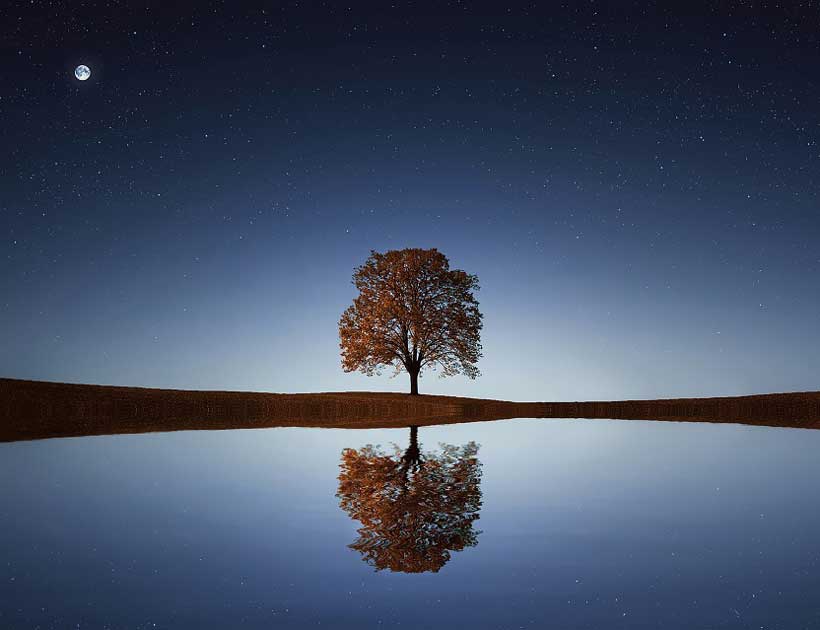 The latest synthesis report from the Intergovernmental Panel on Climate Change makes for grim reading: Every fraction of a degree of warming comes with escalated threats, from deadly heatwaves to severe hurricanes and droughts, affecting all economies and communities. It is a reality that the people of Asia and the Pacific know only too well. "The worst April heatwaves in Asian history" last month was just a taste of the worsening climate impacts we will continue to face in the years to come.
Our latest report highlights that the sea level is creeping up in parts of the region at a slightly higher rate than the global mean, leaving low-lying atolls at existential threat. Annual socioeconomic loss due to climate change is mounting and likely to double in the worst-case climate scenario. Inequity is yet another threat as climate change sweeps across the region. Asia and the Pacific already accounts for more than half of global greenhouse gas emissions and the share is growing.
But there is another picture of hope in our region: 39 countries have committed to carbon neutrality and net zero between 2050 and 2060. The cost of renewable energy is falling almost everywhere, with installed capacity growing more than three-fold in the past decade. Electric vehicles are entering the market en masse as countries such as China, India, Japan, the Republic of Korea and Thailand have made electric mobility a priority.
This momentum needs to accelerate like a bullet train. Because nothing short of a breakthrough in hard-to-abate sectors will give us a good chance of stopping catastrophic global warming.
Accelerating a just and inclusive energy transition
The recent energy crisis has kicked renewable energy into a new phase of even faster growth thanks to its energy security benefits. There is opportunity now to leverage this momentum and turn it into a revolutionary moment.
Cross-border electricity grids can be the game changer. ESCAP has simulated different scenarios for grid connectivity and scaling up renewables. It shows that a green power corridor, cross-border power grid integration utilizing renewables, can help to remove the last hurdles of the transition. We are working with countries to chart a path to improved regional power grid connectivity through cooperation.
Achieving low-carbon mobility and logistics
The exceptional growth of electric vehicles has proved that electric mobility is a smart investment. And it is one that will help stave off carbon dioxide emissions from transport, which has stubbornly increased almost by 2 per cent annually the past two decades.
Through the Regional Cooperation Mechanism on Low Carbon Transport, we are working with the public and private sector to lock in the changeover to low-carbon mobility, clean energy technologies and logistics. This is complemented by peer learning and experience sharing under the Asia-Pacific Initiative on Electric Mobility to accelerate the penetration of electric vehicles and upgrading public transport fleets.
Building low-carbon industries through climate-smart trade and investment
The net zero transition is not complete without decarbonizing the industrial sector. The region accounts for nearly three quarters of global greenhouse gas emissions in manufacturing and construction.
Binding climate considerations in regional trade agreements can be a powerful tool. While climate-related provisions have entered regional trade agreements involving Asian and Pacific economies, they offer few concrete and binding commitments. To unlock further benefits, they will need to be broader in scope, deeper in stringency and more precise in obligations.
As foreign investment goes green, it should also go where it is needed the most. It has not been the case for any of the least developed countries and small island developing States in the region.
Financing the transition
The transition can be only possible by investing in low- and zero-emission technologies and industries. Current domestic and international financial flows fall well short of the needed amount. The issuance of green, social and sustainability bonds is rapidly growing, reaching $210 billion in 2021 but were dominated by developed and a few developing countries. Both public and private financial institutions need to be incentivized to invest in new green technologies and make the uptake of such technologies less risky.
Linking actions and elevating ambitions
The code red to go green is ever so clear. Every government needs to raise their stake in this crisis. Every business needs to transform. Every individual needs to act. A journey to net zero should accelerate with a fresh look at our shared purpose.
At ESCAP, we are working to bring together the pieces and build the missing links at the regional level to support the net-zero transition work at the national level. The upcoming Commission session will bring countries together for the first time in an intergovernmental setting – to identify common accelerators for climate action and to chart a more ambitious pathway. This is the start of an arduous journey that requires cooperation, understanding and determination. And I believe we have what it takes to get there together.