Africa Could Reverse Trade Imbalance With Russia
African leaders, export trade organizations and corporate businesses have an extraordinary opportunity to design a well-timed strategy to take advantage of the growing market and to boost trade as a way to reverse considerably trade imbalance that has existed from Soviet days between Russia and Africa, both foreign and local experts have suggested.
In an interview, Maxim Chereshnev, the chairman of the Board of Directors of the Council for the Development of Foreign Trade and International Economic Relations, explains that nowadays there are equally good business perspectives for Africa and that his organization, for instance, is ready to help with trade facilitation and can offer support for African companies, either small or medium enterprises that are looking for new trade opportunities in the Russian Federation.
"It's pleasure to note that Russia and African states have a long story of relations. Import of coffee, cocoa, tea, citrus, sea products and many more from African countries are important for Russia," he stressed assertively, adding that import substitution policy of Russia and the economic diversification are favorable for African countries to promote export/import and to cooperate in investment spheres with Russian companies.
In light of Russia's anti-sanctions – the ban on imports of many types of European agricultural products – diversification of sources of such raw materials has become especially crucial, while import substitution in the country is only fledging. This presents an opportunity for strengthening trade with Asia and Africa.
Chereshnev, at least, is not alone calling for exports from Africa. Quite recently, Olga Kulkova, a research fellow at the Center for Studies of Russian-African Relations, Institute for African Studies in Moscow, noted assertively in her opinion article that "Africa has already started filling the niche, Russian market shelves are enjoying a surge in African vegetables and fruits, most of which used to be re-exported through the EU."
In 2014, African farmers expressed readiness to boost direct exports to Russia, bypassing European mediators. African countries of the continent can make a fortune by selling agricultural products to Russia.
Interestingly, there are only few Africans trading products in Russia's market due to multiple reasons including inadequate knowledge of trade procedures, rules and regulations as well as the changing market conditions. And there are many other obstacles hindering African trade to Russia that have been identified and discussed in many business conferences and seminars, but concrete measures to improve the situation have not been seriously implemented.
As Ibrahim Usman Gafai, Charge d'Affairs at the Embassy of the Federal Republic of Nigeria in Moscow explained in an interview with Buziness Africa, that the overall trade volume between Africa and Russia has been extremely low and highly skewed in favor of Russia.
Gafai pointed out the key challenge from both sides, Africa and Russia, has been dearth of information on doing business and the market environment, and thus has over the years created a condition of uncertainty, misgivings and negative perceptions among prospective traders and investors.
He, however, called for the need to create a mechanism for the dissemination of vital business and trade information that will enhance business interaction among African exporters and Russian importers. In addition, African leaders have to cultivate business interest in organizing trade platforms and business mission to showcase their potentialities in the Russian Federation.
Comparatively, African exports to the United States, European Union and even to India and China has been growing due to trade preferences, lower custom tariffs and other trade incentives that were made available to African exporters by these big-time players, for instance the U.S. offers incentives through the African Growth and Opportunities Act (AGOA).
According to Rex Essenowo, chairman of the Russian Chapter of Nigerian Diaspora Organization in Europe (NIDOE), "African exporters have keen interests in the Russian market but face many challenges in getting their goods delivered on time to consumers in Russia. They know that the market potential is vast in both ways and further understand that Asian countries have comparative advantage trading with Russia, in terms of distance, transportation of goods and other infrastructure including logistics and warehousing."
In addition, he pointed out assertively that one key advantage is regional trade alliances have helped their member states over the years in providing adequate information about the market rules and custom regulations of exporting products of all kinds to Russia.
"In order to boost Russia-African trade, there should be policy interventions, initiate trade platforms for both Russians and Africans to participate in practical discussions on how to make trade policies more effective and to offer import and export credit support for corporate traders to achieve appreciable results," Essenowo told me further in his interview discussion.
"If we look at the trade volume between China and Africa, both regions have done so much for more than the past 10 years despite all the skepticism and criticism, but can't African countries raise their trade volume dramatically in order to cut down the trade imbalance given the necessary trade incentives and lower custom duties by Russia?" the chairman of NIDOE asked rhetorically.
As for ways on how to reverse the huge trade imbalance that exists between Africa and Russia, Dr Shaabani Nzori, a Moscow based independent African expert on Russia-African issues, doesn't see much that could be done at the moment for the following simple reasons:
First, there is no much that Africa can propose to Russia that Russia lacks in its own country, that is raw materials in the form of gas, oil, minerals, and other products such as agricultural produce that Russia can easily and cheaply get from other regions like Latin America and/or Asia.
Secondly, the lack of developed infrastructure, manufacturing, strict quality control and packaging in Africa also add to the odds of Africa's failure to export its products to Russia.
As for quality control and packaging, this is a huge problem with Russians as they seem to be too strict and particular on this subject, thereby among others, their reluctance to offer trade preferences to African goods, as they consider African products as being of poor or questionable quality, Dr Nzori explains.
Foreign Affairs Minister Sergei Lavrov has stated several times in his speech to African diplomats that Russia was prepared to consider new initiatives aimed at improving trade between the two regions.
In May 2014, Lavrov wrote in his own article:"we attach special significance to deepening trade and investment cooperation with the African States. Russia provides African countries with extensive preferences in trade."
Russian Foreign Affairs Ministry has posted an official report on its website that "traditional products from least developed countries (including Africa) would be exempted from import tariffs. The legislation stipulates that the traditional goods are eligible for preferential customs and tariffs treatment."
As far back as 2008, the African Development Bank (AfDB) said in a report that the importance of Russia as a trading partner to African countries is quite minimal when compared to other developed countries and emerging markets such as the European Union, the United States, China, India, and Brazil. Bilateral trade between Russia and Africa reached its peak of US$ 7.3 billion in 2008.
That is understandable. However, Georgi Petrov, vice president of the Chamber of Commerce and Industry of the Russian Federation said at the executive board meeting of the Coordinating Committee for Economic Cooperation with African Countries (AfroCom) held in April 2015, that Russia's trade with Africa, south of the Sahara, was only US$3.2 billion. The fact still remains that African trade has been minimal in the Russian Federation. And unbelievably, African trade figures with Russia are very hard to find from both African and Russian sources.
For trade relations between Russia and Africa to improve appreciably, Professor Dmitri Bondarenko, deputy director of the Institute for African Studies, also confirmed to Buziness Africa that "Russia gives some trade preferences to African countries – for example, tax exceptions or reduction among other measures. This can become an effective political step to strengthen trade relations with African countries."
According to the views of Jimmy Saruchera, a director at Schmooze Frontier Markets, an investment fund that works to support small-and-medium sized businesses in new emerging markets, both Russia and Africa need work on a good trade policy, stable and transparent institutions that are fundamental ingredients, then tools such as credits and export guarantees can be more effective in boosting trade to both regions.
Experts have repeatedly called for state support and for radical corporate trade initiatives that can systematically bolster private African entrepreneurs' efforts not only to raise their economic presence but also to facilitate in making strong inroads into the Russian market.
Russia is a member of the newly created Eurasian Economic Union (which constitutes a huge market and allows free movement of goods among member countries) and the other members include Armenia, Belarus, Kazakhstan and Kyrgyzstan. The Eurasian Economic Union is an economic union of states located primarily in northern Eurasia.
Covid-19 and its impact on Belt and road initiative and CPEC
Nowadays, Covid-19 is increasing rapidly in Pakistan. As of June 30 the amount of confirmed cases had risen to 208359 along with 4254 deaths. Tremendously a very bad situation of Pakistan economy as well as global economy due to this pandemic era. Coronavirus effects many business and major Flagship project in Pakistan like CPEC development due to shortage of local labour. The China-Pakistan Economic (CPEC) is a part of ambitious Belt and Road Initiative (BRI) which runs through South-East Asia, South Asia, Central Asia, Russia and Europe by land as well as 21st century Maritime Silk Road, a sea route flanked by China's coastal regions with South-East and South Asia, the South Pacific, the Middle East and Eastern Africa, all the way to Europe.
The China-Pakistan Economic Corridor badly effect and now most of the people concerned about CPEC development and its impact of covid-19 on development projects. Specifically the CPEC development were also stopped because of the absence of local labour who were forced to stay at home due to lockdown and to avoid further spread of Covid-19. In addition, the government of Pakistan and china also announced the travel restrictions which delayed the availability of workforce. All business areas and business centers in the port of Gwadar are completely closed, and the impact of all these problems on CPEC and its branches. But there is encouraging news that the port of Gwadar is still operating under strict policies.
Covid-19 has already had a significant impact on the global economy, influencing production, supply chains and the movement of people and goods. Since the outbreak and increasing the cases of corona virus, many people concerned about the impact of covid-19 on CPEC development projects. Most of the people says it has no impact but some people says it has huge impact on development of CPEC. As per my opinion it has a huge Impact on CPEC development. According to the challenging situation Chinese government decided to work again on BRI projects. Chinese government believe that once the pandemic crisis is over BRI projects will lead the world economy recovery and sustainable development.
As our honorable PM Imran Khan said multiple time that corona virus is not going anywhere, we have to live with this epidemic situation following SOP otherwise survival in Pakistan is much difficult as compared to developing and developed countries. If all Factories, industries, and development teams closed for certain time, Pakistan economy will goes down for sure and people will die due to hunger and unemployment. Consequently, the Pakistan Government is in full consultation with the government of China as well as Chinese companies working on the CPEC projects. In this regard, Pakistan government is taking preventive measures and providing full protection to Chinese workforce on CPEC. In addition, the Chinese workers who are returning to Pakistan have to endure double quarantine system for their safety as well as the safety of other workers too.
Contemporaneous, we must be aware of the fact that there is a force in the world that does not want to see CPEC's success, so they indiscriminately amplify the impact of the pandemic on CPEC development. The Chinese and Pakistan government both nations agreed to continue this project and overcome difficulties caused by Covid-19 and support CPEC construction. Both governments have upheld close communication and coordination on particular issues of CPEC projects. Chinese companies have implemented closed management, and all CPEC projects have maintain prevention and control plans and implemented them very strictly, therefore effectively preventing the invasion of the novel coronavirus. As far as I know, there is no Covid-19 spread at the construction or development sites.
In addition, the Chinese companies contributing in the construction of CPEC projects are also actively making assistances to the prevention and control of the pandemic in several locations in Pakistan, donating material to local government's offices, schools, and hospitals. When the world suffering from corona virus, china was there for supplying material and help to various nations in the form of medical equipment, protection accessories and medical supplies. It's a bit challenging circumstances in China in pandemic situation but china prove his kindness in front of other nations that increased the trust of countries in China.
It is still unclear situation when local and global economic activities become stable, which also creates uncertainty about the feasibility of these projects. In the same way, other cross-border corridors and the Silk Road Belt and Road Initiative (BRI) are also facing delays and cancellations. Despite difficult circumstances, the Chinese are promoting BRI, gradually resuming development work and building the health Silk Road. Beijing China is much confident that BRI will lead the global economic recovery after resolving the crisis.
The most common broader issue nowadays is whether the planned BRI projects can be delay in the current economic environment. For instance, it was recently stated that nearly seven to eight years after the creation of CPEC, less than one-third of the development projects had been completed. Since sustainability of financing for BRI projects is already a challenge, and Chinese capital projected to be organized to meet the basic and domestic needs, the pandemic and the resulting slowdown in economic growth will be even more delayed and could even be a death sentence for Some Belt and road Initiative projects as well as CPEC.
Pandemic Recovery: Empowerment of Women Entrepreneurship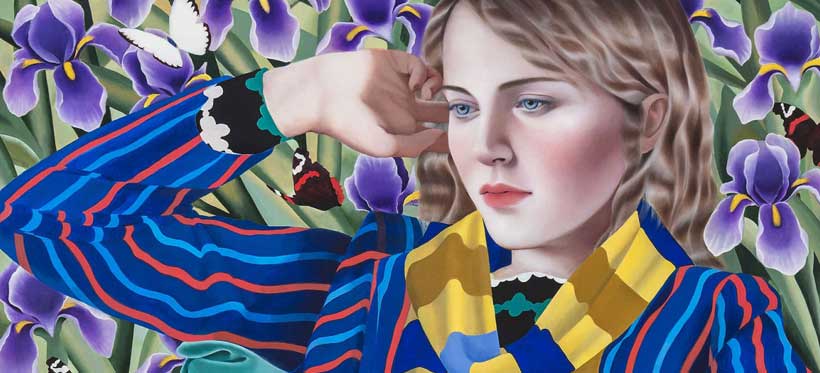 A new world unfolding by the day, new economic thinking emerging by the hour, late comers to digital-age panicking by the minutes; new value systems measured and women's role on grassroots prosperity re-defined as fastest trajectory. The largest untapped and hidden potential of any nation today by all counts the underexposed entrepreneurialism of women. Pandemic recovery has no room for such ignorance, truth must get unmasked and large-scale actions on role of women entrepreneurialism on national economic recovery immediately deployed.
Nations missing 50% of their working citizenry's talent are blindly pushing national economy as a one-wheel cart. What are the immediate key requirements to mobilize the empowerment of women entrepreneurship? Here are the unstoppable cyclones
For the first time ever in the history, there are far too many women in colleges and universities, in science, technology, engineering and mathematics subjects, plus as individual business owners, entrepreneurs or executives in small, medium or large organizations, including top government officials and as national leaders. So what just happened?
For the first time ever in the history, educated parents across the world supported down streaming of organized quality education on their children, rain of almost free technologies brought information and knowledge at doorsteps. Businesses around the world started globalization opening new cities and towns and now the zoomerang effect of remote working via video-conferencing created a new easy access universe of women. So what is next?
For the first time ever in the history, the women of the world ever assembled in big or small circles all connected on global digital platforms and connectivity making the largest combined group. They now know well, how to take next steps and are well equipped to venture out onto micro to mega projects. The global mindshare amongst educated smart STEM women have just become a call of time to national economic advancements. So how will this unfold?
For the first time in the history, the long awaited time for all women entrepreneurial groups in five continents to come together on similar page, common language and similar platforms. Is it possible now, business-women associations and women chambers of commerce and special groups to all rise up and join forces under larger umbrellas of digital platforms where they multiply their local, national, global reach and also use upskilling and reskilling as way to quadruple innovative excellence and exportability and shine? In addition, why not and what is stopping this?
What is missing depending of nations, open and bold dialogues to bring business and STEM women under large economic development umbrellas? Is it about time that woman entrepreneurs finally join hands, become a humongous national global force and powerful voice on world stage, and not left behind as 1000 small splintered groups lost amongst 200 nations?
Three Major Trends:
Understanding collaborative synthesizim: our broken and fragmented economies splintered amongst 200 nations and 10,000 cites need the glue of collaborative synthesizim.
Understanding real "value creation" over "value manipulations": our economies of small and medium businesses are required to measure real value creation as direct productivity and exportability to boost grassroots prosperity.
Understanding "soft-power-asset-management": our prime occupation with "hard-asset-mentality" must blend with imagination, creativity to multiply growth and global-age speed of operations
Three Major Challenges:
How difficult is it for women organizations to leave local and internal politics aside, seriously evaluate all current offering, and seek beyond on larger national/global platforms.
How challenging is tit for the leadership of women organization to boldly enlarge vision befitting global stage and spin out from local agenda events to major global advancements issues.
How complex is for the entire membership of any large or small women group to face the truth on national and global image and identity confusions and make creating professionally managed Intellectual Property digital assets as name brands, protectable trademarks, and domain name websites to skate around the world.
Three options; study deeply
How do you re-calibrate into an international organization, with little or no extra cost. This calls for fresh new thinking to scale up organizational structure paralleled with digital platforms to reach higher level of connectivity.

How to build global teams via collaborative alliances, attracting big and small groups and umbrella thinking on global goals advancements and creating highly smooth events and operational systems.

How do you achieve mastery by offering real value to all members, as this the most difficult challenge and calls for detail analysis of the principal objectives and offerings and a real match of leadership capabilities to drive the agenda forward.
The futurism is workless:
This is a new ocean now in need of trained swimmers and skilled scuba divers.
Top key questions: are women business sectors ready for national mobilization of entrepreneurialism on digital platforms? Is there a national agenda to quadruple innovative performance of women and drive exportability?


Top key solutions: How simultaneous synchronization of upskilling of 10,000 to 100,000 results in growth on a fast track basis? How roundtable discussions live streamed to top 1000 to 10,000 stakeholders instantly create a national umbrella? How identification of few VIP candidates on nationwide collaborations on global digital platforms will start action? Why high power round-table events zoomed live across 1000-10,000 selected viewers instantly makes the topic a national agenda. Study Pentiana Project on how 100,000 SME on digital platform of upskilling shine and grow.
To become the second missing wheel to fix the national economic cart is now new art and science
The rest is easy
What will power the post-pandemic global economic recovery?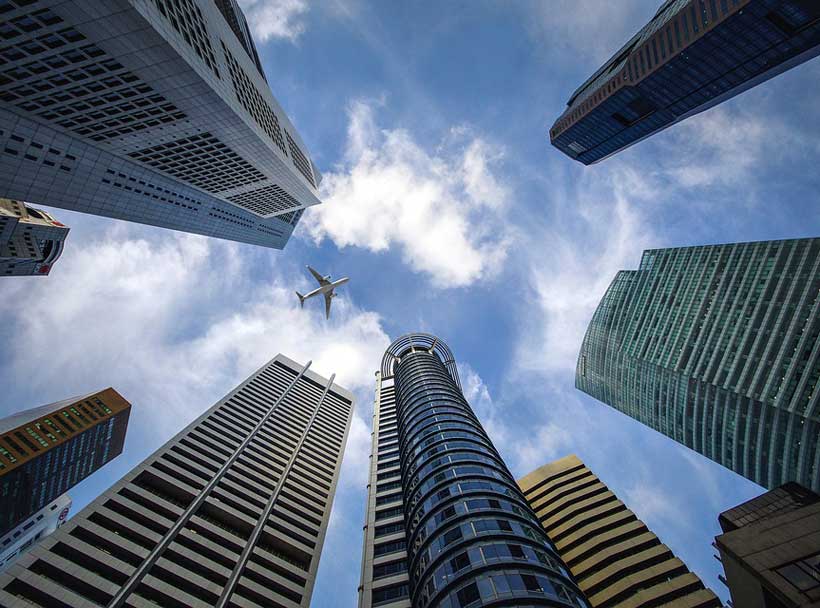 As governments try to kick-start their economies, the UN is calling for recovery plans to be built around low-carbon technologies, to avoid a return to fossil fuel-based "business as usual".
Islands at the forefront
In island economies, importing fossil fuels, such as oil and gas, comes at a considerable costs. This is one of the reasons that some of them are becoming front-runners, in the bid to reduce carbon frontprints, by investing in renewable energy sources.
Mauritius, for example, is planning to generate over a third of its electricity from renewable sources within the next five years. Projects supported by the UN Development Programme (UNDP), will be an important part of this transition, bringing an additional 25 Mega Watts of solar power to Mauritius, including a mini-power grid in Agalega, one of the outer islands.
As well as reducing pollution, this shift to clean energy is expected to aid economic recovery, with new jobs in areas such as the production, installation, and maintenance of renewable energy equipment, from solar panels, to batteries and wind turbines.
Another added benefit is energy security: with such a high dependence on imported oil, price fluctuations can make budgeting difficult, and any interruption to supply can have serious consequences. "Home-grown" energy from renewable sources can make the energy grid more reliable, and more resilient.
The Pacific US State of Hawaii is planning to go even further and become a trailblazer for the rest of the United States, by going completely renewable by 2045. As Hawaii State Governor, David Ige, explained to UN News, their commitment is now moving to the mainstream: "at the time we enacted the law to commit to 100 per cent renewables, no other community had done anything similar and at the National Governors' Association, people were generally very surprised.
They thought that it was so beyond possible that it was a foolish undertaking. Now, California has embraced the commitment to 100 per cent clean renewable energy and other states are contemplating doing the same. I'm proud that Hawaii has really inspired other states and communities."
Time to change the entire energy system
As economies recover post-pandemic, following these examples will be essential to turn the tide and, as a new report from REN21 – a renewable energy think tank that includes the UN Environment Programme (UNEP) and UN Development Programme (UNDP) amongst its members – shows, remarkable progress has been made by the renewable energy industry, where costs are falling, and clean energy use is increase.
However, this good news is currently offset by the fact that global energy use is rising, and is being powered, in the main, by fossil fuels. Following the release of the report, on 16 June, Rana Adib, REN21's Executive Director, underlined the fact that the pandemic-related emissions drop barely makes a dent in the long-term problem of climate change, and an overhaul of the entire energy system is needed:
"Even if the lockdowns were to continue for a decade, the change would not be sufficient. At the current pace, with the current system and current market rules, it would take the world forever to come anywhere near a no-carbon system."
The report warns that many recovery programmes include commitments to stick with dirty, polluting fossil fuel systems: whilst some countries are phasing out coal, others continue to invest in new coal-fired power plants. In addition, funding from private banks for fossil fuel projects has increased each year since the signing of the 2015 Paris climate agreement, totalling some USD 2.7 trillion over the last three years.
"Some directly promote natural gas, coal or oil. Others, though claiming a green focus, build the roof and forget the foundation," warned Ms. Adib. "Take electric cars and hydrogen, for example. These technologies are only green if powered by renewables."
Clean is cost-effective
Nevertheless, Mauritius and Hawaii show that a green option is not only possible, but actually a better deal than a fossil-fuel based recovery plan, especially when the true costs, including air pollution, climate change effects and traffic congestion, are factored in.
A new book from the World Bank, Technology Transfer and Innovation for Low-carbon Development, shows that most of the emissions reductions needed to keep global warming to 1.5 degrees above pre-industrial levels, can be achieved if existing, commercially proven low-carbon technology is adopted on a massive scale.
As Inger Andersen, the Executive Director of the UN Environment Programme (UNEP) explains, "renewables are now more cost-effective than ever, providing an opportunity to prioritize clean economic recovery packages and bring the world closer to meeting the Paris Agreement Goals. Renewables are a key pillar of a healthy, safe and green COVID-19 recovery that leaves no one behind."
When Global Trends in Renewable Energy Investment 2020, a report from UNEP, The Frankfurt School, and Bloomberg New Energy Finance, was released in June, it further underlined the plummeting costs of clean energy, highlighting the fact that "putting these dollars into renewables will buy more generation capacity than ever before", and help countries deliver on stronger climate action.
"If governments take advantage of the ever-falling price tag of renewables to put clean energy at the heart of COVID -19 economic recovery, instead of subsidizing the recovery of fossil-fuel industries", said Ms. Andersen, "they can take a big step towards clean energy and a healthy natural world, which ultimately is the best insurance policy against global pandemics."
An opportunity for a cleaner world
The economic slowdown resulting from the COVID-19 pandemic has seen a significant fall in harmful greenhouse emissions and, according to the International Energy Agency (IEA), 2020 will see a drop of around eight per cent.
This has given us an idea of what a cleaner world might look like, but it is only a temporary respite: it has also had devastating consequences, including the shuttering of entire sectors, and unemployment for millions of people.
Now, with countries and regions like Mauritius and Hawaii investing in policies, programmes and initiatives to get people back to work, there is an opportunity for a more sustainable approach, with renewable technologies at its heart. The question is whether the international community will seize this opportunity, or stick with the devil they know.